PITCH FOR HOPE WOMEN'S BASEBALL CLINIC
Proceeds benefit A Glimmer of Hope Foundation
Saturday, August 22, 2020 at PNC Park
The Pitch for Hope Women's Baseball Clinic is a unique on-field experience for women ages 14 and older hosted on Saturday, August 22, before the Pirates game.
Participants will learn hitting, pitching, fielding and more from the Pirates coaching staff and Alumni!
All participants will receive a Hope Tote Bag.
Following the clinic, participants and their guests will enjoy a private lunch in the Picnic Park.
New for 2020:
Select the Pirates game that works for you. You can stay for the game on Saturday, August 22 following the clinic or select from two other dates: Saturday, August 1 or Saturday, September 12.
Ticket Prices:
Participant: $50
Guest: $40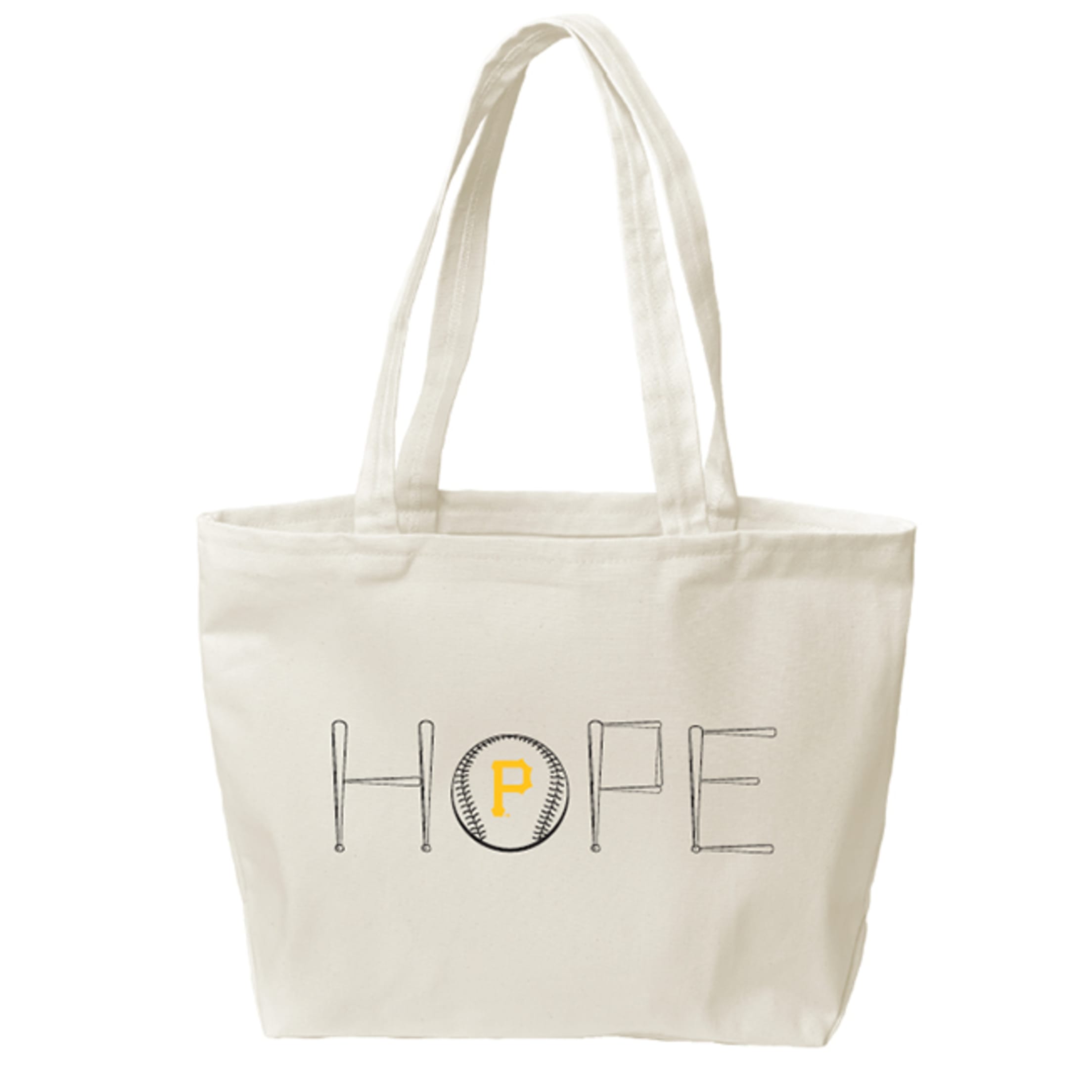 To purchase your guest tickets, please click "Add Discount Code" and enter PITCH1 for one guest, PITCH2 for 2 guests, PITCH3 for 3 guests or PITCH4 for 4 guests. This discount code will correctly price your ticket for your guest. Please remember guest tickets will not include access to participate in the clinic or the HOPE tote bag.
Proceeds from all participant and guest tickets will benefit A Glimmer of Hope Foundation. "The Symbol of the Cure" is widely recognized in the Pittsburgh Area. For more than 20 years, the foundation has been dedicated to raising funds to further breast cancer research and purchasing innovating imaging equipment. The funds raised from Pitch for Hope will be utilized for the region's first Metastatic Breast Cancer Clinic at the new Academic Cancer Center at Allegheny General Hospital.
Women's Baseball Clinic Schedule of Events - Saturday, August 22:
Registration: 10:00 a.m. - 10:45 a.m.
On-Field Clinic: 11:00 a.m. - 1:00 p.m.
Post Clinic Reception: 1:00 p.m. - 3:30 p.m.
All participants and guests will exit the ballpark at 3:30 p.m.
If you are also attending the game on Saturday, August 22:
Participants and guests attending the Pirates game on Saturday, August 22 vs. the Marlins (7:05 p.m.) will re-enter PNC Park with their game tickets.
You are invited to re-enter the ballpark early at 4:30 p.m. and catch Pirates Batting Practice prior to the game.
A Glimmer of Hope will be honored on the field during pregame ceremonies.