See the Pirates in action this spring at LECOM Park in Bradenton, Florida.
Season Tickets, 3-Game Flex Packs, Group Tickets and Individual Game Tickets are now available!
SPRING TRAINING SEASON TICKETS
Get all the perks of being a Spring Training Season Ticket Holder! Discounted game tickets, discounts on merchandise, concessions and parking, unique experiences and more!
Learn more about the convenience of digital ticketing!
NEW SPRING TRAINING 3-GAME FLEX PACK
New for 2022, experience Spring Training with flexibility! Buy a 3-Game Flex Pack and be able to redeem for all 3 games you want – when you want! Redemption will begin on November 8, prior to the individual game on sale.
TIER 1: GOLD PACKAGE
Infield Sections
TIER 2: BLACK PACKAGE
Baseline Sections
Additional sections may be available based on game date.
GROUP TICKETS
Bring your group out to a game at LECOM Park, with discounts starting at just 15 people. Other group benefits include personalized service from a team representative, in-game welcome announcement over the PA system, and the ability to earn special in-park experiences.
To reserve your group or get for more information on hospitality options, call (941) 269-4790 today!
2022 SPRING TRAINING GAMES AT LECOM PARK
SEATING CHART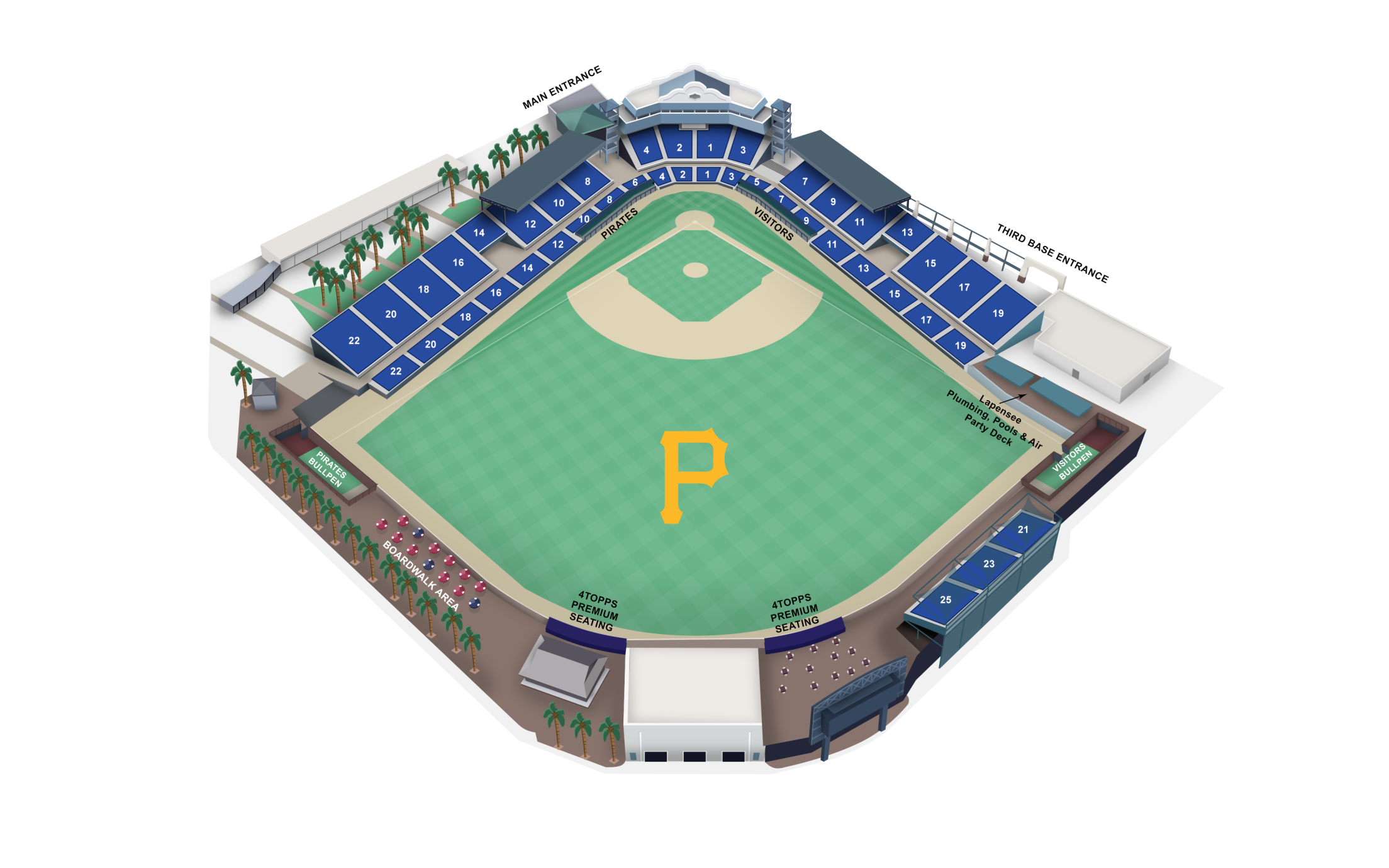 CONTACT US
For Spring Training information, please call (941) 747-3031.