Perez activated from IL, sent to Triple-A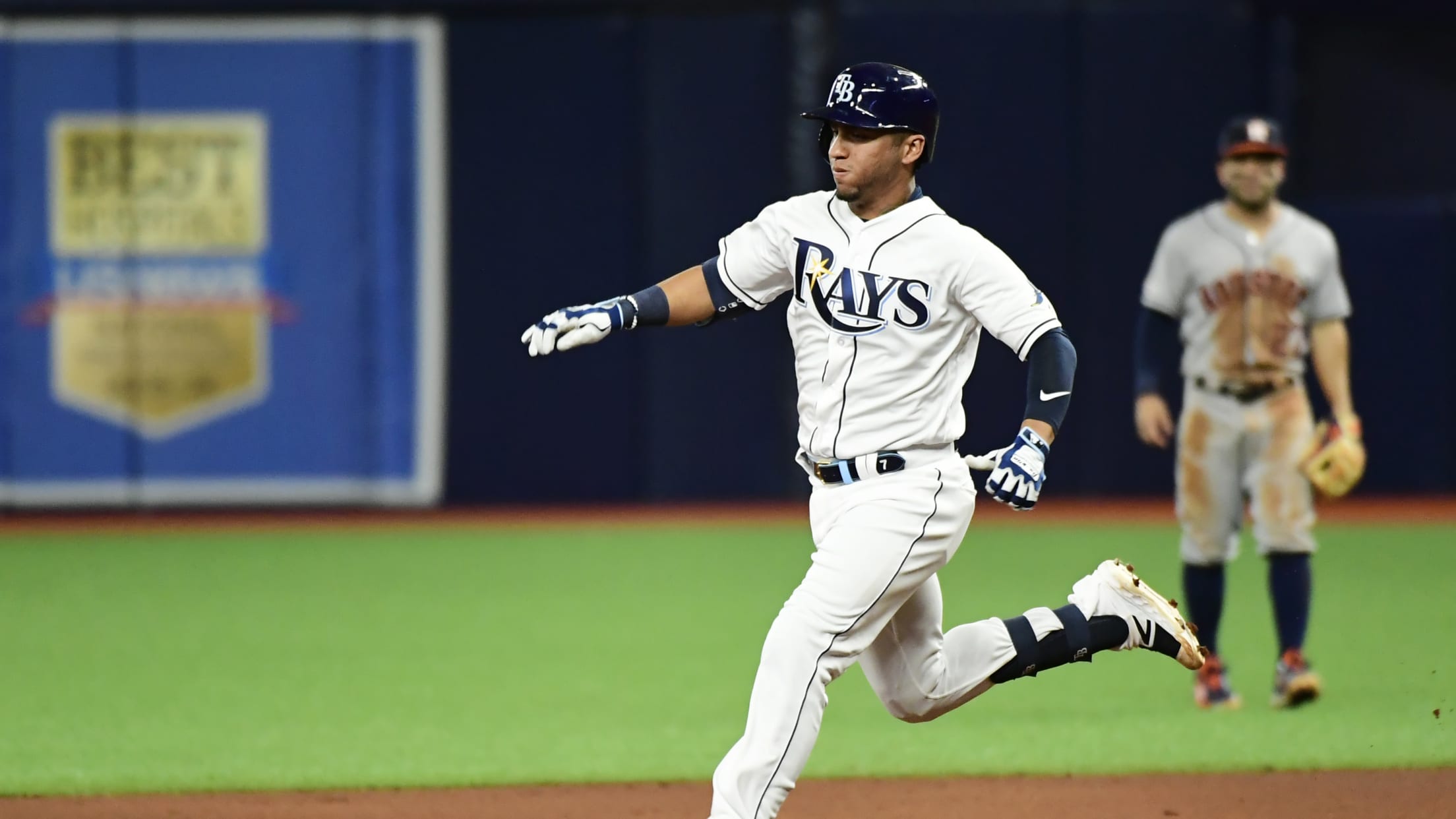 ST. PETERSBURG -- The Rays activated catcher Michael Perez from the 10-day injured list on Monday and optioned him to Triple-A Durham. Perez has been with the Major League club since being acquired from the D-backs last July, but a right oblique strain sidelined him for a month, which opened
ST. PETERSBURG -- The Rays activated catcher Michael Perez from the 10-day injured list on Monday and optioned him to Triple-A Durham. Perez has been with the Major League club since being acquired from the D-backs last July, but a right oblique strain sidelined him for a month, which opened the door for newly-acquired Travis d'Arnaud to earn a spot on the active roster.
The decision to keep d'Arnaud on the active roster gives the Rays some added depth at the catcher position, especially with Nick Ciuffo sidelined for the next two months after undergoing surgery on a torn ligament in his left thumb.
Over the last 10 games, d'Arnaud is batting .394/.436/.758 (13-for-33) with three doubles, three home runs and 11 RBIs. During that span, he has increased his average from .067 to a season-high .205.
"It was a difficult decision, because we feel Mikey is a Major League player," Cash said. "But we think this is going to do Mikey some good. Go [to Triple-A Durham] and get some consistent reps, play every day. He's worked hard to get back from the oblique injury.
"And we have to recognize what Travis has done. He's done a really nice job behind the plate and the bat has certainly come to life over the last week or so, and we want to see this play out a little bit more."
Honeywell's surgery a success
Brent Honeywell, the Rays' top pitching prospect according to MLB Pipeline, had successful surgery to repair the fracture in his right elbow, the team announced Monday. Dr. James Andrews performed the surgery, and while Honeywell will be sidelined for the remainder of the 2019 season, his UCL was not damaged. If recovery goes as the team hopes, the right-hander could resume throwing next January and have an opportunity to play in the 2020 season.
Juan Toribio covers the Rays for MLB.com. Follow him on Twitter @juanctoribio.