Why Lowe's extension makes sense for Rays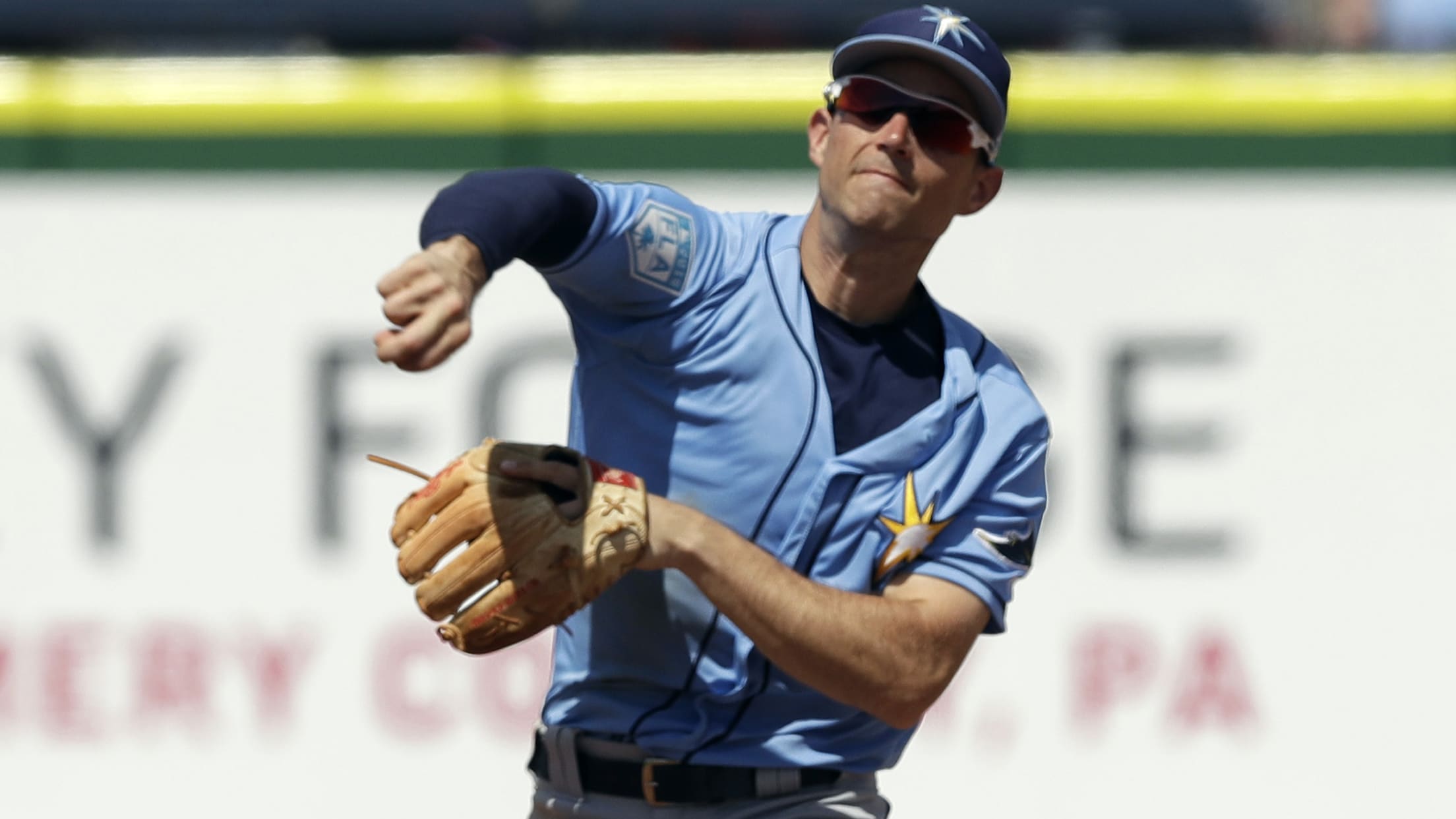 PORT CHARLOTTE, Fla. -- By signing a six-year, $24 million deal on Wednesday, Brandon Lowe became just the fourth players in Rays history to sign a long-term extension with less than a year of Major League service time, joining Evan Longoria, Matt Moore and Chris Archer. The decision to extend
PORT CHARLOTTE, Fla. -- By signing a six-year, $24 million deal on Wednesday, Brandon Lowe became just the fourth players in Rays history to sign a long-term extension with less than a year of Major League service time, joining Evan Longoria, Matt Moore and Chris Archer.
The decision to extend Lowe came as a bit of a surprise, as the 24-year-old has appeared in just 43 Major League games, but the Rays see enough upside both defensively and at the plate to feel confident in the extension. Let's take a look at why the Rays made the move, and why it made sense for both sides.
Why did this long-term deal make sense for the Rays?
After struggling in his first full Minor League season in 2016, Lowe has shown the ability to hit throughout the Minors and improvement over the last couple of years. He finished with a .700 OPS in 379 at-bats for Class A Bowling Green in '16, but quickly saw that number improve to .867 in 410 at-bats in '17 as he moved up from Class A Advanced Charlotte to Double-A Montgomery. In '18, Lowe capped off his Minor League career with a .994 OPS in Triple-A Durham before getting called up to the big league club on Aug. 4.
With this deal, the Rays are hoping that Lowe continues to improve through his development at the Major League level. After a tough 0-for-19 start to begin his career, Lowe put together an .884 OPS over the last 37 games of the season. This spring, Lowe has displayed some of that power, and his nine extra-base hits are tied for second in the Grapefruit League.
"This agreement pretty clearly illustrates the belief we have in his future and his role in our core as we continue to grow our group here," said Rays general manager Erik Neander. "From the Draft, through the Minor League system, he has continued to develop as a player and has seemingly improved each step of the ladder."
The deal keeps Lowe in Tampa Bay through the 2024 season, with a pair of club options in '25 and '26. Lowe has an opportunity to earn up to $49 million with options and incentives, which the Rays would gladly pay if Lowe performs as well as they hope over the next eight seasons. If Lowe shows the ability to hit for power and play multiple positions -- he's played first base, second base and left field this spring -- the deal could be seen as a bargain in the long term.
"As a player, you're talking about someone who has demonstrated very good power, very good offensive production," Neander said. "We believe he still has some room for further growth."
Why did the deal make sense for Lowe?
If Lowe hits as well as the Rays project him to over the next couple of seasons, there's a chance that the left-handed hitter will have left some money on the table by the end of arbitration and start of free agency.
During Wednesday's conference call, Lowe talked about having some financial security and the overall relief of having guaranteed money moving forward. Those financial reasons played a part in his decision to accept the long-term extension, as well as the belief the front office showed in him by offering the deal.
"It's a life-changing amount of money," Lowe said. "Where I was raised, humble roots and stuff like that, you never really imagine yourself doing it. The numbers aside, I'm just really excited to be a part of what we have going on and being able to help this team win.
"It means a ton. Seeing the trust and faith they have in my ability to go out and perform every day. I want nothing else but to go out there and show them that they made the right decision to want to make this deal."
Could more extensions be coming?
The Rays have been very clear about their thoughts on the young core they have assembled over the last couple of years. Signing Lowe to a long-term extension could be an isolated deal, but it serves as a first step into looking into locking up some other members of the group.
"We have a group of players here -- and we've talked about it for a while -- that collectively we really believe in," Neander said. "This is certainly a really good step in that direction. In terms of what else we can do to continue down that path, we're going to find ways to do it."
Willy Adames, Jose Alvarado, Daniel Robertson, Austin Meadows and Tyler Glasnow are some of those players the Rays could explore extending, but it'll depend on what each player wants to do and their preference of choosing between guaranteed money or going through the arbitration process. Reigning American League Cy Young Award winner Blake Snell is eligible for arbitration next winter and has expressed his desire to go through the process instead of opting for a long-term extension.
Juan Toribio covers the Rays for MLB.com. Follow him on Twitter @juanctoribio.