Diaz heads to IL; Rays recall Robertson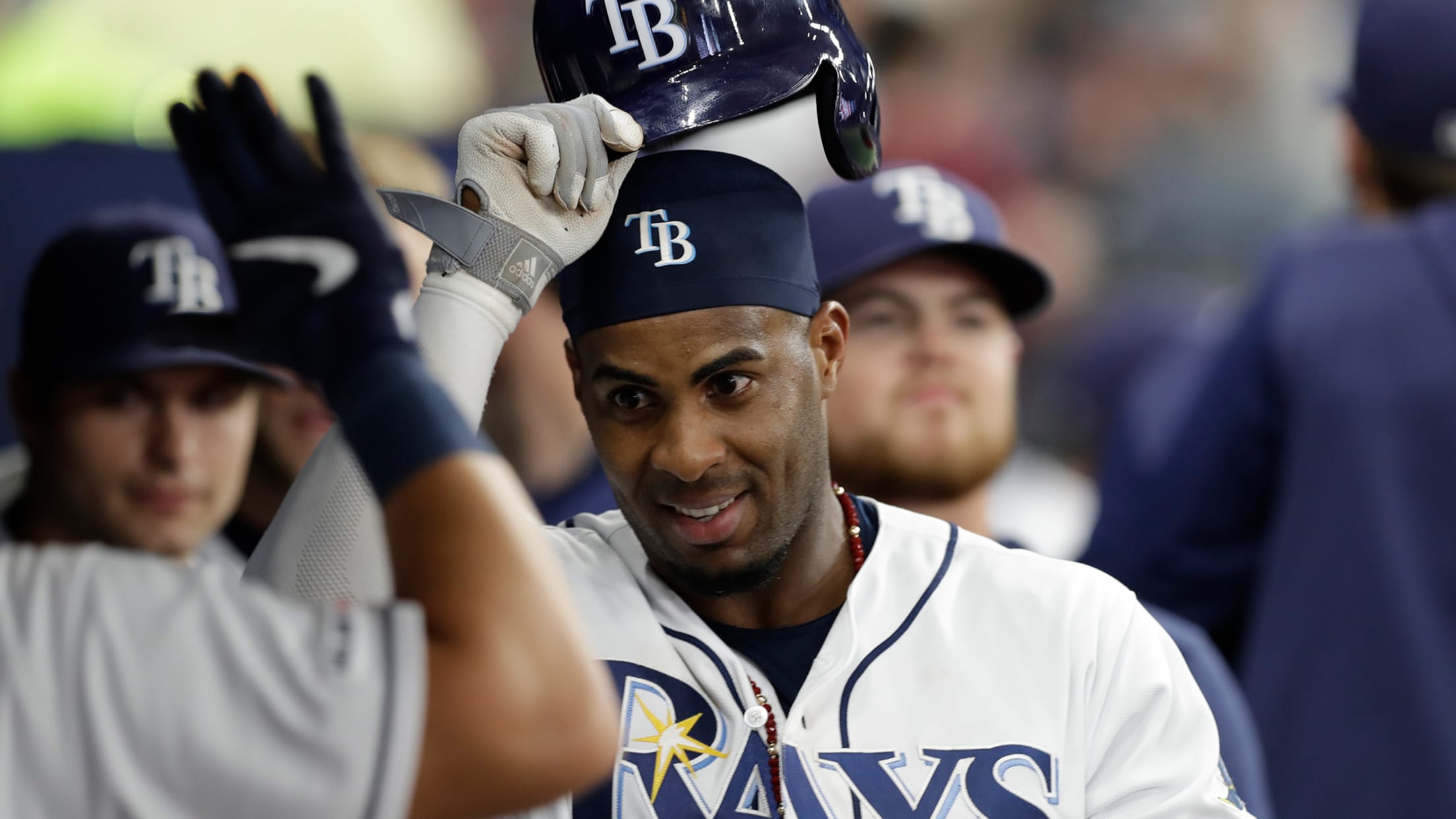 NEW YORK -- After missing the last couple of games with a hamstring injury, the Rays decided to place Yandy Díaz on the 10-day injured list with right hamstring discomfort, retroactive to Monday. Daniel Robertson was recalled from Triple-A Durham to fill his spot on the active roster. Diaz left
NEW YORK -- After missing the last couple of games with a hamstring injury, the Rays decided to place Yandy Díaz on the 10-day injured list with right hamstring discomfort, retroactive to Monday. Daniel Robertson was recalled from Triple-A Durham to fill his spot on the active roster.
Diaz left Sunday's game against the Angels with right hamstring discomfort and the initial hope was that a couple of days of rest would be enough for the Rays' third baseman. But the tightness continued, and the Rays decided to make a move.
"We were hopeful that it would kind of heal quick and get him back out there, but it doesn't look like he's turned the corner as quickly as he would like," Rays manager Kevin Cash said. "We don't want to put him out there if he's not 100 percent. We get Robbie back up here, rest Yandy, get him some treatment and hopefully it's a short, minimum stay on the IL."
The Rays will keep Diaz with the team during their current 11-game road trip that continues in Oakland and Minnesota with the hope that Diaz can rejoin the team June 27 against the Twins. If not, they're hopeful he can rejoin the club sometime in the next homestand.
"We certainly hope it's not something that lingers, because obviously we've seen what Yandy has done for our offense," Cash said. "I know he'll work to get treatment in, and hopefully I think there's a chance that he joins us back on the last day of the trip. We'll keep our fingers crossed for that."
Losing Diaz is another big blow for a Rays offense that has struggled as of late, especially against left-handed starting pitching. Since returning from a left hand injury that sidelined him for two weeks, Diaz has been on a tear at the plate, slashing .361/.426/.508 and two home runs over the past 15 games.
In Diaz's absence, Robertson and Joey Wendle are expected to handle most of the responsibility at third base, while Travis d'Arnaud could see time at first against left-handed pitching.
As for Robertson, the Rays' infielder has struggled in 2019, which ultimately led to him being optioned to Durham on Saturday. While Robertson did not get a chance to play in Durham because of Diaz's injury, the infielder is hoping that a couple of days away will give him a fresh start.
"I'm tired of putting pressure on myself to get back to my expectations, and hope you see a lot of smiling and enjoyment out of me moving forward," Robertson said. "I'm looking forward to getting back and enjoying the game again."
While Cash admitted that he would've preferred Robertson get some consistent at-bats in Durham, he welcomes Robertson's defensive versatility, especially with Diaz sidelined.
"I think it would've been really beneficial for him to get down to Durham and get some at-bats," Cash said. "He's done a lot of good things defensively for us, and he's totally capable of getting hot with the bat. Hopefully, two or three days hanging out can relax his mind, and he can go enjoy baseball. But you're going to enjoy baseball when you're performing, and I think that's what Robbie ultimately wants to do."
Juan Toribio covers the Rays for MLB.com. Follow him on Twitter @juanctoribio.