Vote now to boost Rox in ASG Starters Election
Arenado, Blackmon, Story among finalists seeking trip to Midsummer Classic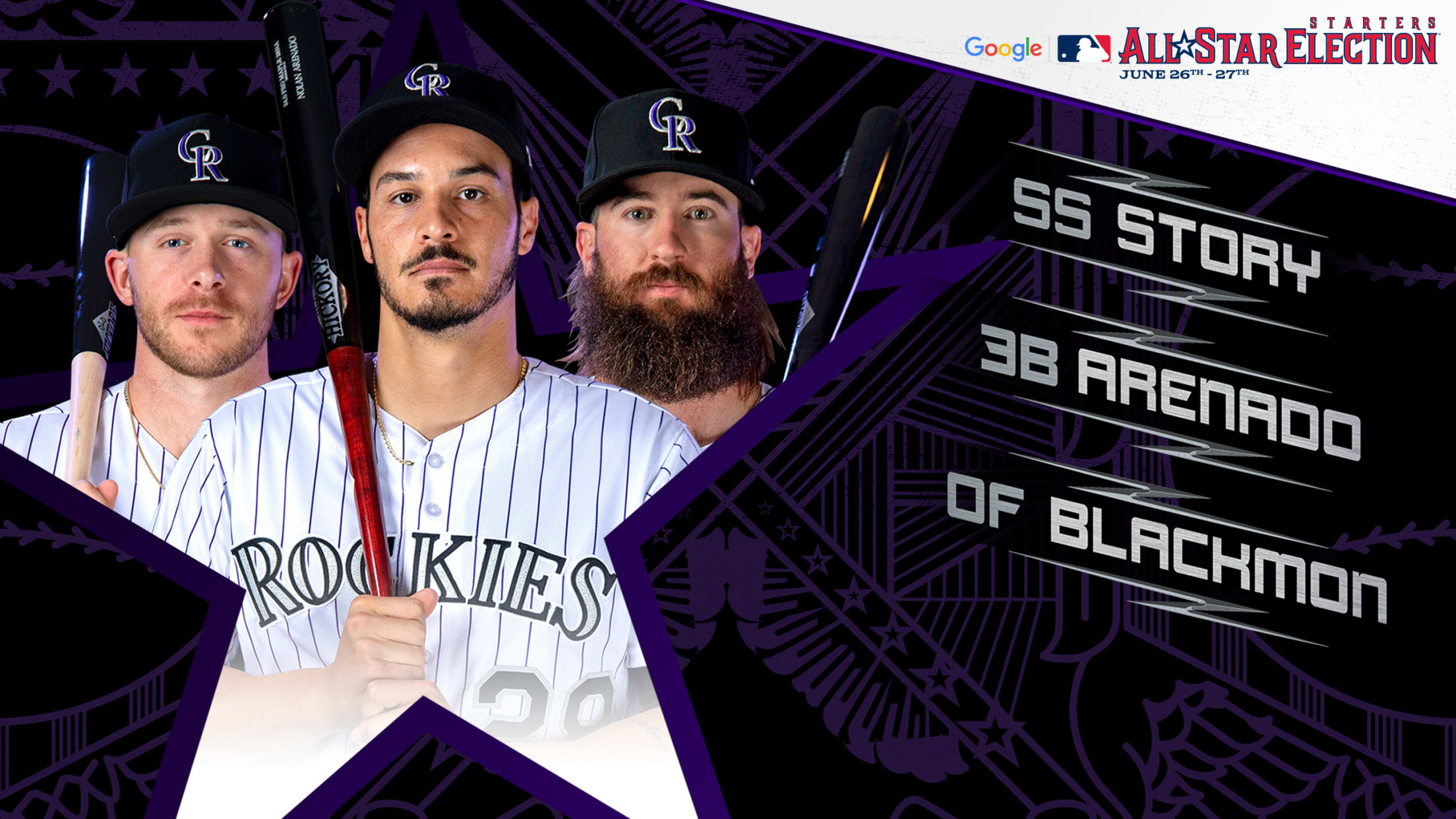 With time running out in the All-Star Starters Election, many races are still too close to call, and your votes will have a huge impact as most position battles have yet to be decided. • VOTE NOW: Google All-Star Starters Election ballot Here's a look at who's leading as of
With time running out in the All-Star Starters Election, many races are still too close to call, and your votes will have a huge impact as most position battles have yet to be decided.
• VOTE NOW: Google All-Star Starters Election ballot
Here's a look at who's leading as of 12:30 p.m. MT Thursday.
THIRD BASE
NL
1) Nolan Arenado (Rockies): 52.4%
2) Josh Donaldson (Braves): 24.7%
3) Kris Bryant (Cubs): 23.0%
SHORTSTOP
NL
1) Javier Baez (Cubs): 43.6%
2) Trevor Story (Rockies): 29.3%
3) Dansby Swanson (Braves): 27.0%
OUTFIELD
NL
1) Christian Yelich (Brewers): 22.3 %
2) Cody Bellinger (Dodgers): 21.1%
3) Ronald Acuna Jr. (Braves): 14.9%
4) Charlie Blackmon (Rockies): 12.6%
5) Nick Markakis (Braves): 8.1%
6) Jason Heyward (Cubs): 6.5%
7) Kyle Schwarber (Cubs): 5.4%
8) Albert Almora Jr. (Cubs): 5.1%
9) Joc Pederson (Dodgers): 4.1%
The Rockies' robust offense has propelled three of their position players to the next round of voting to select the National League's 2019 All-Star Game starters.
Third baseman Nolan Arenado, shortstop Trevor Story and outfielder Charlie Blackmon each finished in the Top 3 of balloting in the Primary Round. Arenado leads all NL third basemen with 2,483,867 votes, over a million ahead of the Cubs' Kris Bryant. Story is third in shortstop voting with 961,384 votes, behind the Cubs' Javier Baez and the Braves' Dansby Swanson. Blackmon's 1,242,552 votes place him fifth in the running for one of the three starting outfield spots, behind the Dodgers' Cody Bellinger, the Brewers' Christian Yelich and the Braves' Ronald Acuna Jr. and Nick Markakis.
"Well, well deserved," Rockies manager Bud Black said. "I think these guys should be finalists. I think they're All-Stars, I really do."
The 2019 All-Star Game presented by Mastercard will be played on Tuesday, July 9, at Progressive Field in Cleveland. It will be televised nationally by FOX Sports; in Canada by Rogers Sportsnet and RDS; and worldwide by partners in more than 180 countries. FOX Deportes will provide Spanish-language coverage in the United States, while ESPN Radio and ESPN Radio Deportes will provide exclusive national radio coverage. MLB Network, MLB.com and SiriusXM also will provide comprehensive All-Star Week coverage.
During the game, fans may visit MLB.com and the 30 club sites to submit their choices for the Ted Williams Most Valuable Player Award presented by Chevrolet. For more information about MLB All-Star Week and to purchase tickets, please visit AllStarGame.com and follow @MLB and @AllStarGame on social media.
Each of the Rockies' finalists has previous All-Star Game experience. Blackmon has made three trips, in 2014 and '17-18, while Story made his All-Star debut last season.
For Arenado, this would be his fifth consecutive time in the All-Star Game. But the allure hasn't worn off for the perennial Gold Glover.
"Every one is extremely special," said Arenado. "To think, I've been able to go out there and compete, I've had fans vote for me, it's an amazing feeling that they appreciate my game. No, it doesn't get old. It's an amazing experience."
If Arenado and his teammates are announced as NL starters on Thursday, they'll have their manager to thank, in part, as Black himself has been participating in the All-Star electoral process.
"Can you believe that I, at my age, logged on and [voted] through an application?" Black, 61, asked with a laugh.