Rockies partner up in Starters Election push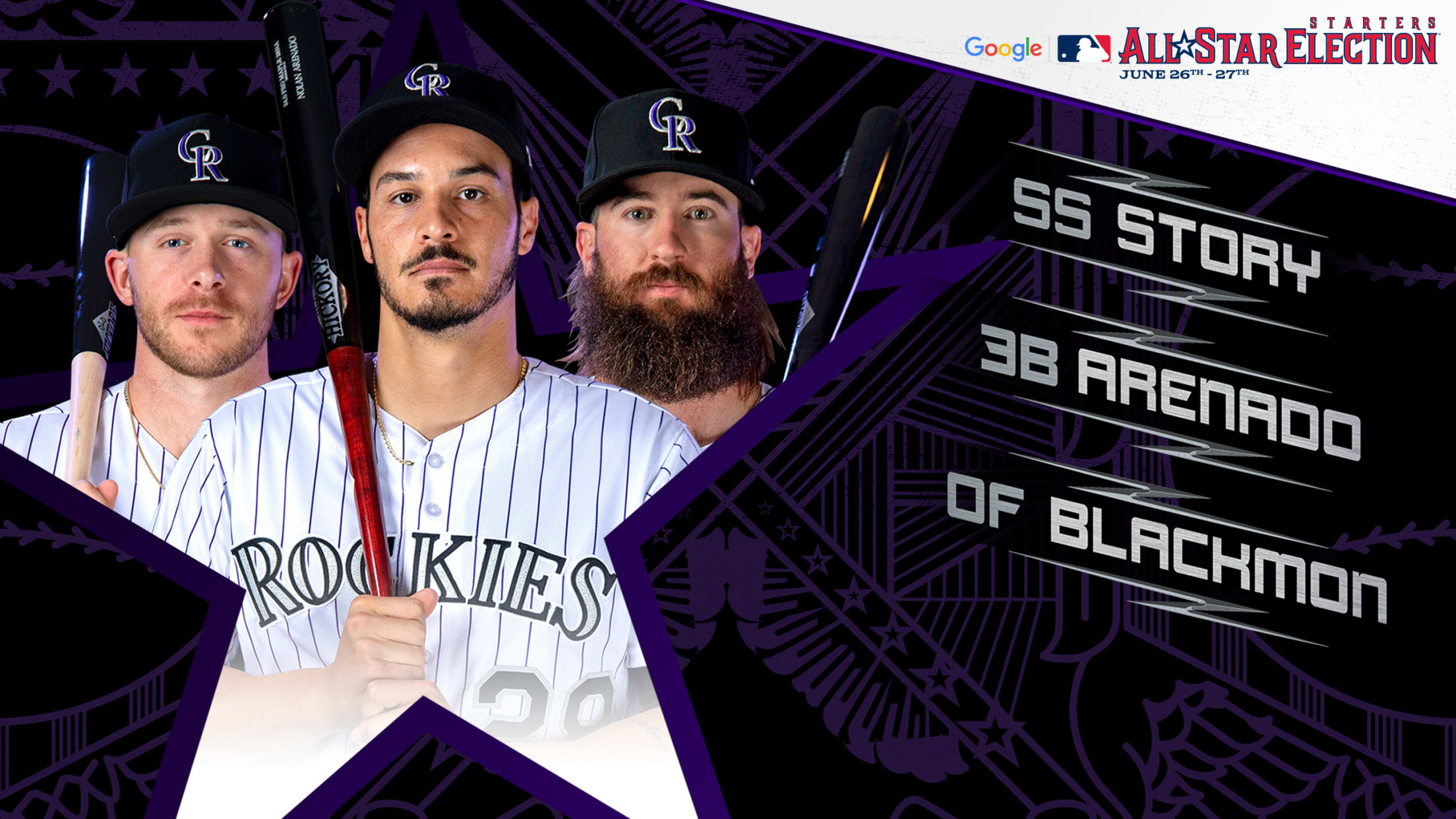 VOTE NOW! The All-Star Starters Election ballot is open until Thursday at 2 p.m. MT. Questions? Our complete guide to voting will fill you in on everything you need to know.
SAN FRANCISCO – Clubs have learned that, sometimes, it takes more than a city to elect an All-Star.
In recent seasons, two or more teams have partnered by jointly promoting their respective All-Star candidates. The Rockies have forged a pair of partnerships which they hope will help each others' Starters Election finalists.
In a big push that's expected to launch Tuesday morning, the Rockies will urge fans to vote not only for their nominees but also for finalists from other clubs, with the goal that those fans will reciprocate by lending their support to a potential Rockies All-Star starter.
"We found out that, with the respect of what it takes to work with another front office and a group of players, it always ends up being a positive thing," said Julian Valentin, the Rockies' director of brand management and social media. "Fans seem to like the connection, and it's beneficiaI in getting actual votes, which is the ultimate goal."
The pairings involve Rockies outfielder Charlie Blackmon and Cleveland Indians first baseman Carlos Santana; Colorado third baseman Nolan Arenado and Kansas City Royals third baseman Hunter Dozier; and Rockies shortstop Trevor Story and Rays outfielder Austin Meadows.
The teams will strive to inform fans of "just how deserving [the candidates] really are," Valentin said.
Arenado and Blackmon are four- and three-time All-Stars, respectively, while Story made his first All-Star team last season. But neither Santana nor Dozier has participated in a Midsummer Classic.
The 2019 All-Star Game presented by Mastercard will be played on Tuesday, July 9, at Progressive Field in Cleveland. It will be televised nationally by FOX Sports; in Canada by Rogers Sportsnet and RDS; and worldwide by partners in more than 180 countries. FOX Deportes will provide Spanish-language coverage in the United States, while ESPN Radio and ESPN Radio Deportes will provide exclusive national radio coverage. MLB Network, MLB.com and SiriusXM also will provide comprehensive All-Star Week coverage. During the game, fans may visit MLB.com and the 30 club sites to submit their choices for the Ted Williams Most Valuable Player Award presented by Chevrolet. For more information about MLB All-Star Week and to purchase tickets, please visit AllStarGame.com and follow @MLB and @AllStarGame on social media.
Worth noting
• Seeking fresh alternatives for their starting rotation, the Rockies will give the ball Tuesday to right-hander Chi Chi Gonzalez, who hasn't pitched in the Major Leagues since 2016 after undergoing Tommy John surgery. Gonzalez has compiled a mixed bag of statistics with Albuquerque in the hitter-friendly Pacific Coast League, posting a 4-5 record with a 5.66 ERA in 14 starts. He also had 69 strikeouts in 76 1/3 innings to go with a 1.53 WHIP.
• Rockies manager Bud Black said that infielder-outfielder Ian Desmond, who's experiencing discomfort with an unspecified area in the lower half of his body, could be ready to play Tuesday after sitting out Monday's game.
Chris Haft has covered the Major Leagues since 1991 and has worked for MLB.com since 2007. Follow him on Twitter at @goodforball.