Amid busy stretch, Rox to share DH duties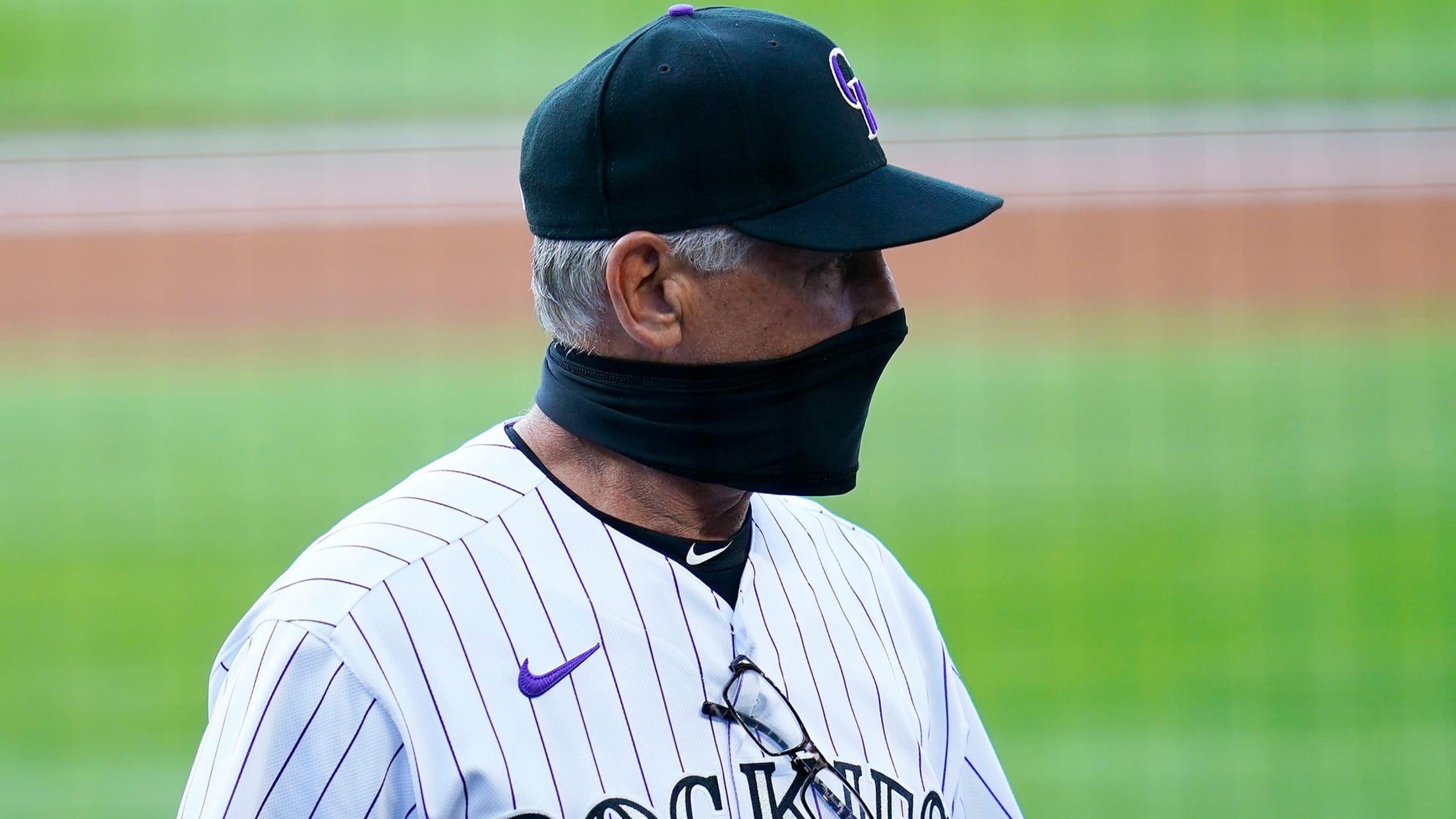 DENVER -- Rockies manager Bud Black would match the first four hitters in his batting order with anyone's, but he has begun to lighten the load for his best hitters as the club continues a stretch offering one day off between now and Sept. 3. Black has used three-hole hitter
DENVER -- Rockies manager Bud Black would match the first four hitters in his batting order with anyone's, but he has begun to lighten the load for his best hitters as the club continues a stretch offering one day off between now and Sept. 3.
Black has used three-hole hitter Charlie Blackmon as a designated hitter twice. No. 2 hitter Trevor Story, whose defensive value at shortstop is every bit as high as his power bat, served as the DH on Thursday afternoon against the Giants. Leadoff man David Dahl and cleanup-hitting third baseman Nolan Arenado figure to be candidates for DH days.
"Moving forward, you'll see a little bit more of that, and also I think you'll see an occasional day off from starting," Black said. "Early in the year, we had a day off before our opener in Texas. We had a day off in Oakland. We had a day off when we came back to Denver. That afforded us to be rested, to keep guys going and playing.
"Now, this stretch of games, we have one off-day on the 13th [of August]. … That's a long stretch of games in the heat of August. I wouldn't call it a rotating DH, but you're going to see that. We DHed Charlie last night, Trevor today, I've talked to Nolan about that."
But with just 60 games, don't expect to see those names excluded from the lineup often.
"Players also know how short the season is, and they feel good physically about playing a lot, so we'll balance that," Black said.
Down to 28
The Rockies optioned corner infielder Josh Fuentes and right-handed pitcher Ashton Goudeau to their alternate training site as the MLB roster limit dropped from 30 to 28 on Thursday. The original plan was for all rosters to be reduced to 26 on Aug. 20, but MLB and the Players Association agreed to keep rosters at 28 -- and increase the taxi squad for road trips to five, from three -- as a precautionary measure in the event of positive coronavirus tests.
Neither Fuentes nor Goudeau have played yet this season, nor has catcher Elias Díaz, who remained on the active roster. But Black believed that's more a function of the Rockies being fortunate and healthy than having too many players.
"I think 28 is a good number right now, based on the pitching," Black said. "You've seen a lot of the pitching across the game go down [with injuries], so it's been beneficial to have those extra arms in the bullpen, and also the extra position players while the other position players get their legs underneath them and their conditioning gets to the point where they feel like a normal player."
Righty relief pitcher Wade Davis (right shoulder strain) is the only Rockies player to land on the injured list after beginning the season on the 30-man active roster.
Black said he's likely to work Díaz into a game this weekend in Seattle.