Duffy open to future transition to bullpen
Southpaw (shoulder) still building up as a starter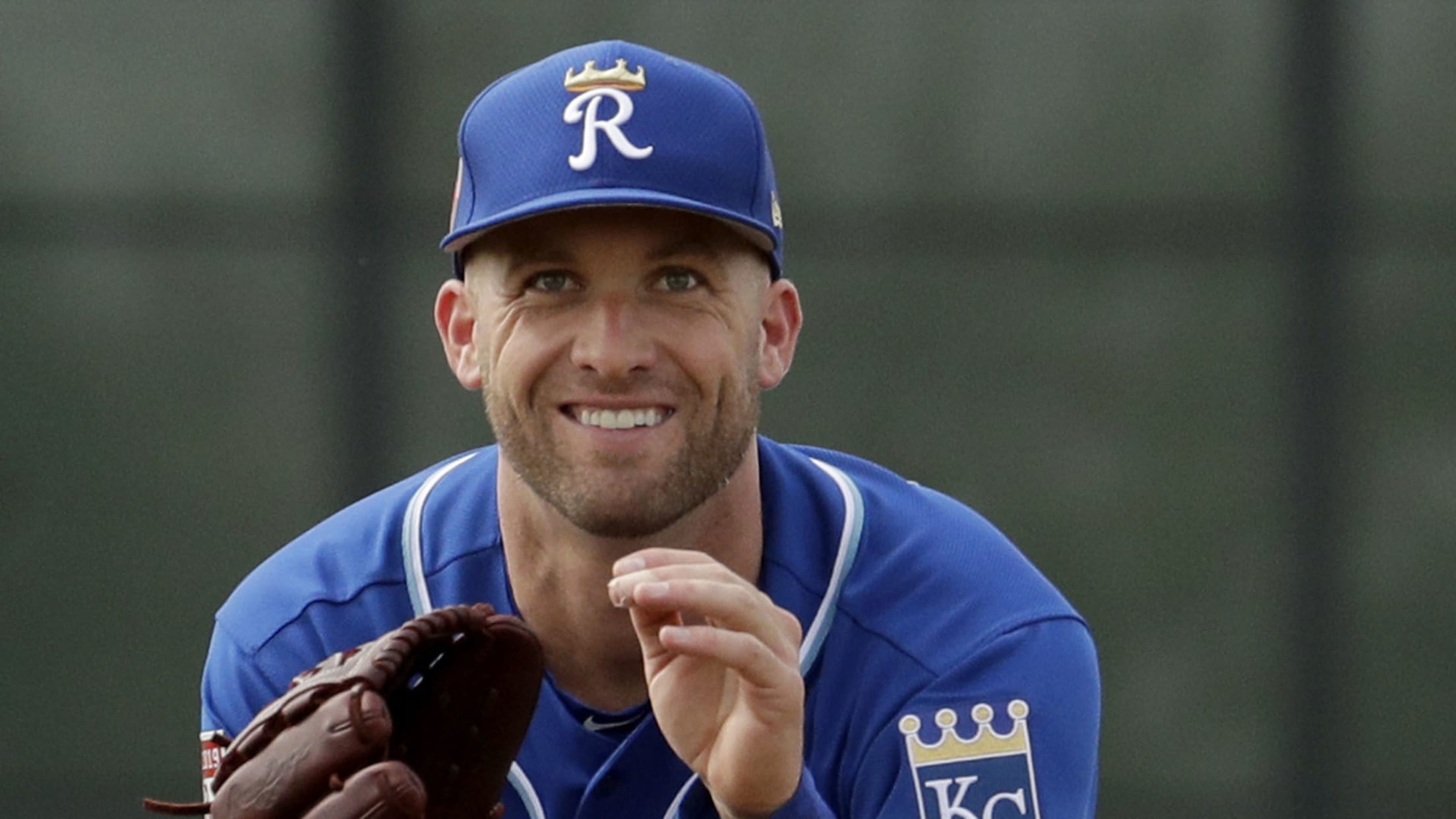 GOODYEAR, Ariz. -- As Royals left-hander Danny Duffy continues to progress through his throwing program and remains likely to start the season on the injured list, there exists the possibility that Duffy at some point this season could transition to the bullpen. Right-hander Ian Kennedy already has gone from the
GOODYEAR, Ariz. -- As Royals left-hander Danny Duffy continues to progress through his throwing program and remains likely to start the season on the injured list, there exists the possibility that Duffy at some point this season could transition to the bullpen.
Right-hander Ian Kennedy already has gone from the rotation to the bullpen this spring.
Royals general manager Dayton Moore said last fall he was open to the idea of Kennedy and/or Duffy going to the bullpen in 2019.
The 30-year-old Duffy told MLB.com on Thursday he was open to the idea of a move to the bullpen at some point.
"I talked to them about it," Duffy said. "I'd love it. I could do it down there. I've done well as a starter in my career, but I've done well as a reliever. I've thrown that idea around."
Duffy has had success out of the bullpen as recently as 2016, when he appeared in 16 games in relief: 21 strikeouts in 18 innings with a 3.00 ERA.
But Duffy said the bullpen dialogue hasn't gone any farther than just the idea phase.
"As of right now, I'm building up as a starter," Duffy said. "When I got here this spring, I was building up as a starter. But [being a reliever] is an option.
"Right now, I'm pretty sure I'm a starter, and I need to be a dominant starter. That's my main focus right now. I don't want it to come across to people that I'm graduating from being a starter.
"We've had discussions, but they haven't gone further than that. As long as I'm helping the team in some capacity, that's all I want and that's all they want."
Fillmyer struggles
Right-hander Heath Fillmyer, still in contention for a spot in the bullpen, gave up eight hits and five runs over 5 1/3 innings in a 14-6 win over the Reds on Thursday at Goodyear Ballpark. Fillmyer also struck out and walked four apiece.
"I was just trying to keep the ball down," Fillmyer said. "They were aggressive, especially first pitch on the fastball ... damage control could have been a little better."
Flynn nursing elbow
Left-hander Brian Flynn, who would have been on the fringe of cracking the 25-man roster, is a candidate to start the season on the injured list because of a sore elbow, Royals manager Ned Yost said.
Flynn has not pitched in a Cactus League game since the first week, and right now he is progressing through a throwing program.
Up next
The Royals return to Surprise to face the Giants in an 8:05 p.m. CT first pitch on Friday. Right-hander Homer Bailey will get the start, followed by Kennedy, Michael Ynoa and Wily Peralta. Watch live on MLB.TV.