Notes: Crochet, Madrigal updates; Kopech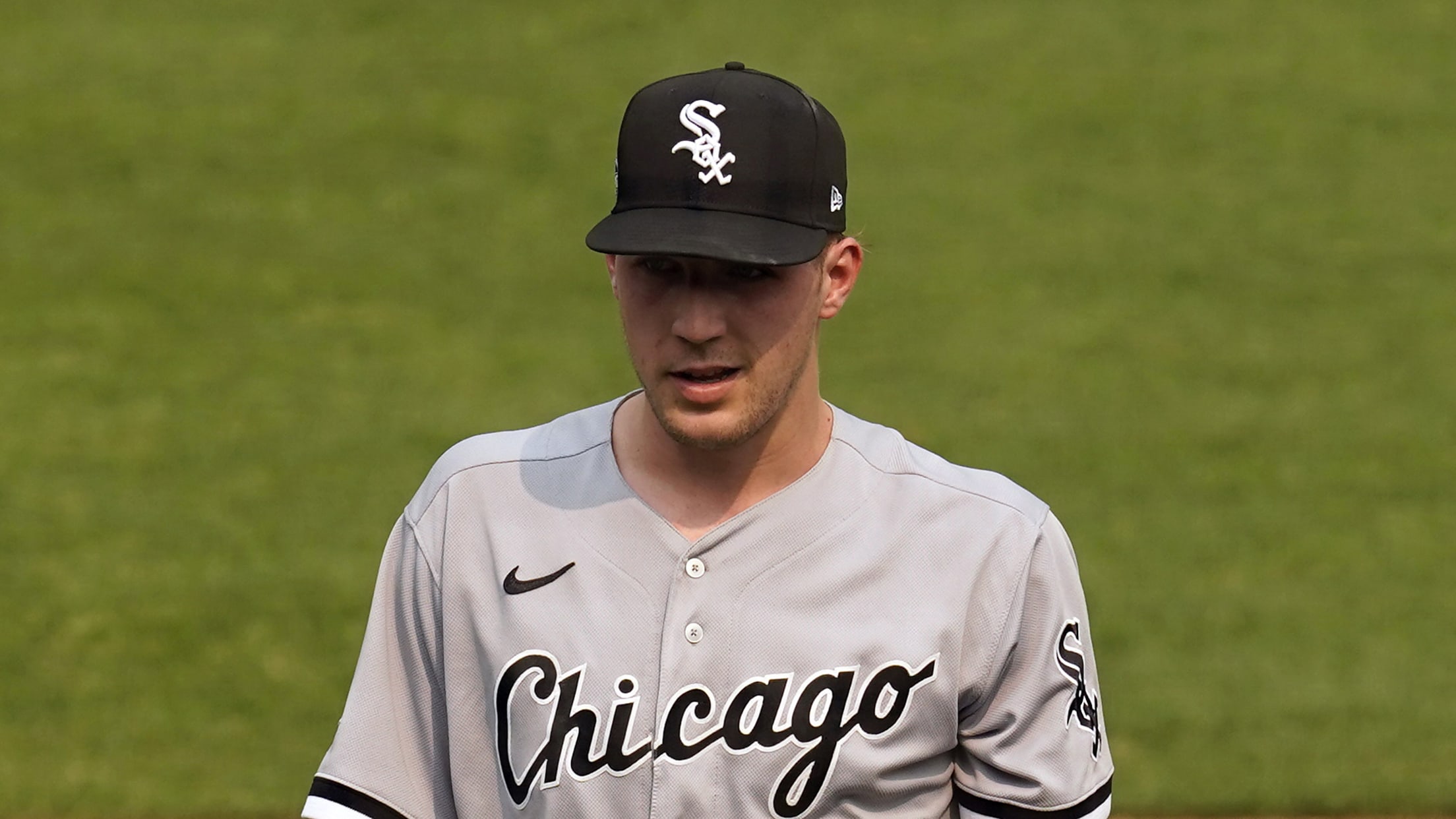 CHICAGO -- Garrett Crochet, the hard-throwing White Sox rookie, is dealing with a flexor strain in his left forearm. That news was deemed positive by general manager Rick Hahn in regard to the club's No. 4 prospect per MLB Pipeline, who exited Game 3 of the American League Wild Card
CHICAGO -- Garrett Crochet, the hard-throwing White Sox rookie, is dealing with a flexor strain in his left forearm. That news was deemed positive by general manager Rick Hahn in regard to the club's No. 4 prospect per MLB Pipeline, who exited Game 3 of the American League Wild Card Series in Oakland due to the injury.
"The ulnar collateral ligament is clean. No issues there," Hahn said. "We expect him to continue to progress and he'll be without restriction come next spring."
• White Sox part ways with Renteria, Cooper
Crochet replaced Dane Dunning in the first inning of Game 3 with runners on first and third and two outs. He struck out Matt Olson with a slider to end the first, struck out Khris Davis to open the second and then was replaced by Aaron Bummer. Crochet showed a slight velocity dip from his resume of 45 pitches at 100 mph or above in his five games covering six innings prior to the postseason.
"That obviously was a little bit scary for all of us, like any pitcher having discomfort anywhere in his arm," Hahn said. "All things considered, this is probably as good of a result as we could have hoped for."
Madrigal has shoulder surgery
Nick Madrigal had surgery to repair his left shoulder last Tuesday, with a recovery time ranging from five to six months as announced by Hahn Monday. The White Sox rookie second baseman, who made his Major League debut on July 31, separated his shoulder on an awkward slide while trying to go from first to third on a Luis Robert single in the third inning of a 3-2 victory at Milwaukee on Aug. 4.
Madrigal, 23, is the team's No. 3 prospect per MLB Pipeline. He posted a slash line of .340/.376/.369 over 29 games and 109 plate appearances, with three doubles, two stolen bases and just seven strikeouts. The procedure will stabilize the area and help avoid another separation.
"It's conceivable when we get to Spring Training, he still is on a rehab program," said Hahn of Madrigal, who returned on Aug. 29. "But we won't know about that until things get a little bit closer."
Kopech ready for 2021
There's no doubt in Hahn's mind concerning Michael Kopech being ready to return in 2021. The club's No. 2 prospect per MLB Pipeline opted out of the 2020 campaign.
"We look forward to having Michael back with us come the start of Spring Training," said Hahn of the right-handed starter. "He's been in contact with primarily the Minor League pitching coaches and sharing the program he was working on, getting their input on it. In fact, he recently reached out to recommend an individual who was let go by another organization as a potential add for us to our organization."
Guillen not in the new managerial picture
Ozzie Guillen will not be a candidate for the vacant White Sox managerial job, as announced by Hahn during Monday's news conference. Guillen managed the White Sox from 2004-11, won the 2005 World Series and took the team to the playoffs twice. He has been out of managing since his one-year-run with the Marlins in 2012, but he has expressed a strong interest to get back into the game.
White Sox chairman Jerry Reinsdorf called Guillen on Monday morning to share this information out of respect for Guillen and to avoid rampant speculation in connection to the opening. Guillen currently serves as a pre- and postgame analyst on NBC Sports Chicago.