White Sox players pay tribute to their mothers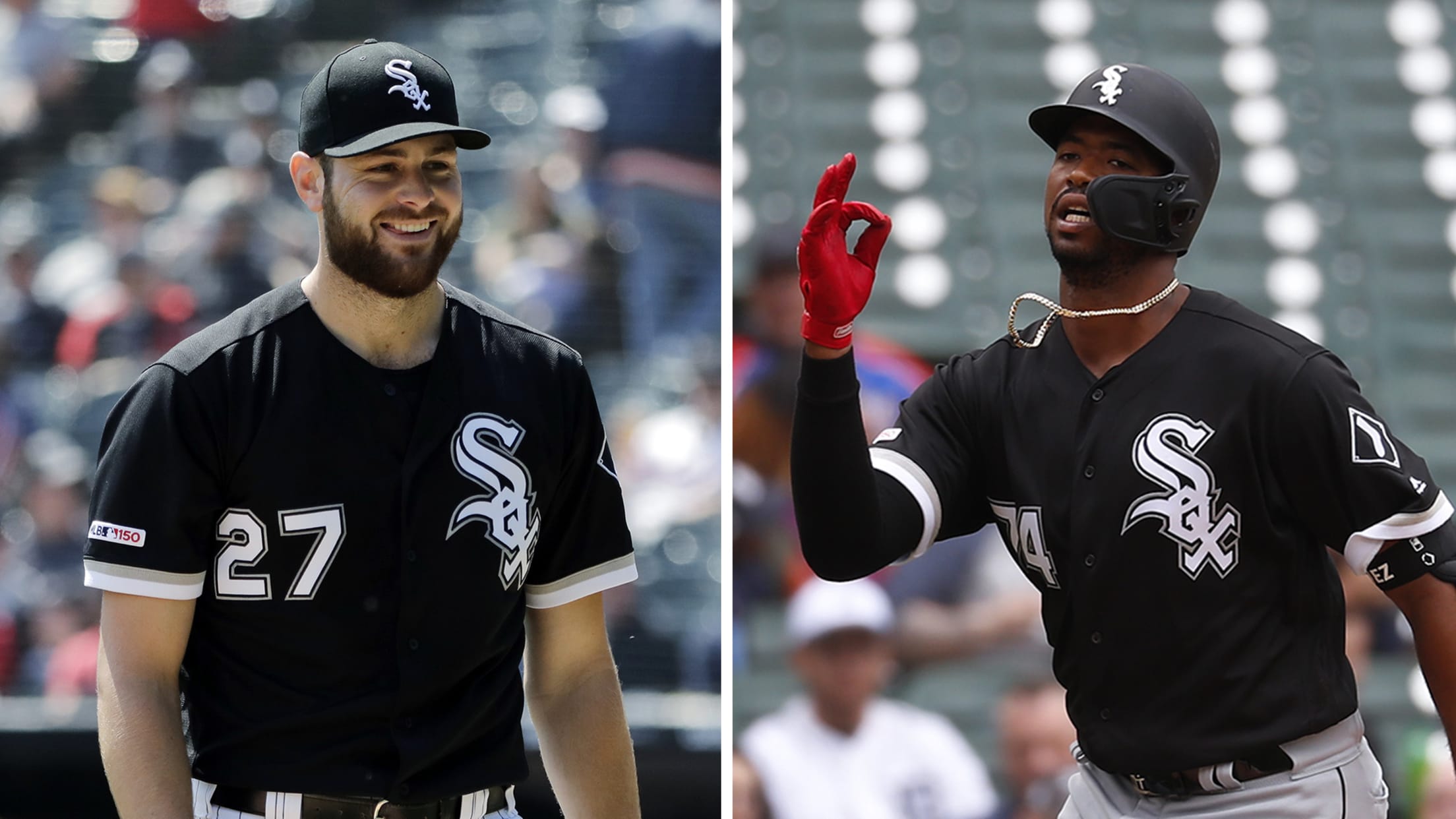 Here are a few tributes from White Sox players to their mothers on this special day. Eloy Jiménez's mother, Adalaida, has preached over the years how her son "needs to be the No. 1, always." So when he gets into an occasional slump, she reminds Jimenez to know who he
Here are a few tributes from White Sox players to their mothers on this special day.
Eloy Jiménez's mother, Adalaida, has preached over the years how her son "needs to be the No. 1, always." So when he gets into an occasional slump, she reminds Jimenez to know who he is, keep playing hard and work like he is the best.
She also is a very proud mother, who was present when the No. 3 prospect in baseball, per MLB Pipeline, signed his six-year, $43 million contract (with an additional two years of team options) with the White Sox during Spring Training in Arizona, and was there in the stands at his first Major League game in Kansas City. But even when she's not in attendance, her spirit and love shines through.
"It was in the Futures Game, 2016," Jimenez said. "She was watching the game at home on TV and my brother took a video of her, and when I hit a home run, she started crying and screaming. When I saw that, I started crying too."
Jimenez also has paid special tribute to his mom on the field, pointing out one moment in particular when he was part of the Cubs organization.
"When it was Mother's Day in the Dominican in 2016, that day we played against Toronto in Single-A," Jimenez recalled. "Before that game, I told her, 'Mom, I'm going to hit a home run for you.' In that game, I hit a walk-off homer. She started crying again."
Charlie Tilson made his Major League debut on Aug. 2, 2016 with a single at Comerica Park. He earned congratulations from future Hall-of-Famer Miguel Cabrera at first base, but more importantly, his mom, Margaret, was in the stands among other family members.
She also was there when Tilson tore his left hamstring chasing a fly ball in the fifth on that same night, starting a couple of years of trying times for the outfielder. But there's nothing like a mother's support, especially during those tough moments.
"Having a traumatic injury in my debut, going through that whole thing, post-op, I remember her being there and just having the right words at the right time," Tilson said. "I can't begin to describe how grateful I am for how much my mom has been there, someone who is not just physically with me but always with the right words to keep you focused. It's always special playing on Mother's Day."
Lindsay Frost, the mother of White Sox starting pitcher Lucas Giolito, is an accomplished actress and artist, whose works hang in the Dodger Stadium and Staples Center galleries.
"She's really, really good," said a proud Giolito. "She's been commissioned by people I play with, and she'll do all sorts of different cool paintings, mostly oil on canvass."
Giolito also is one of the more well-spoken quotable players on the White Sox. And that fact can be traced back to his mother as well.
"One little thing is I would run lines with her when I was a kid when she would have auditions and what not," Giolito said. "That helped me a lot in doing interviews and speaking and being comfortable in trying to put words together."