Inbox: Where should White Sox set focus for '20
Beat reporter Scott Merkin answers White Sox fans' questions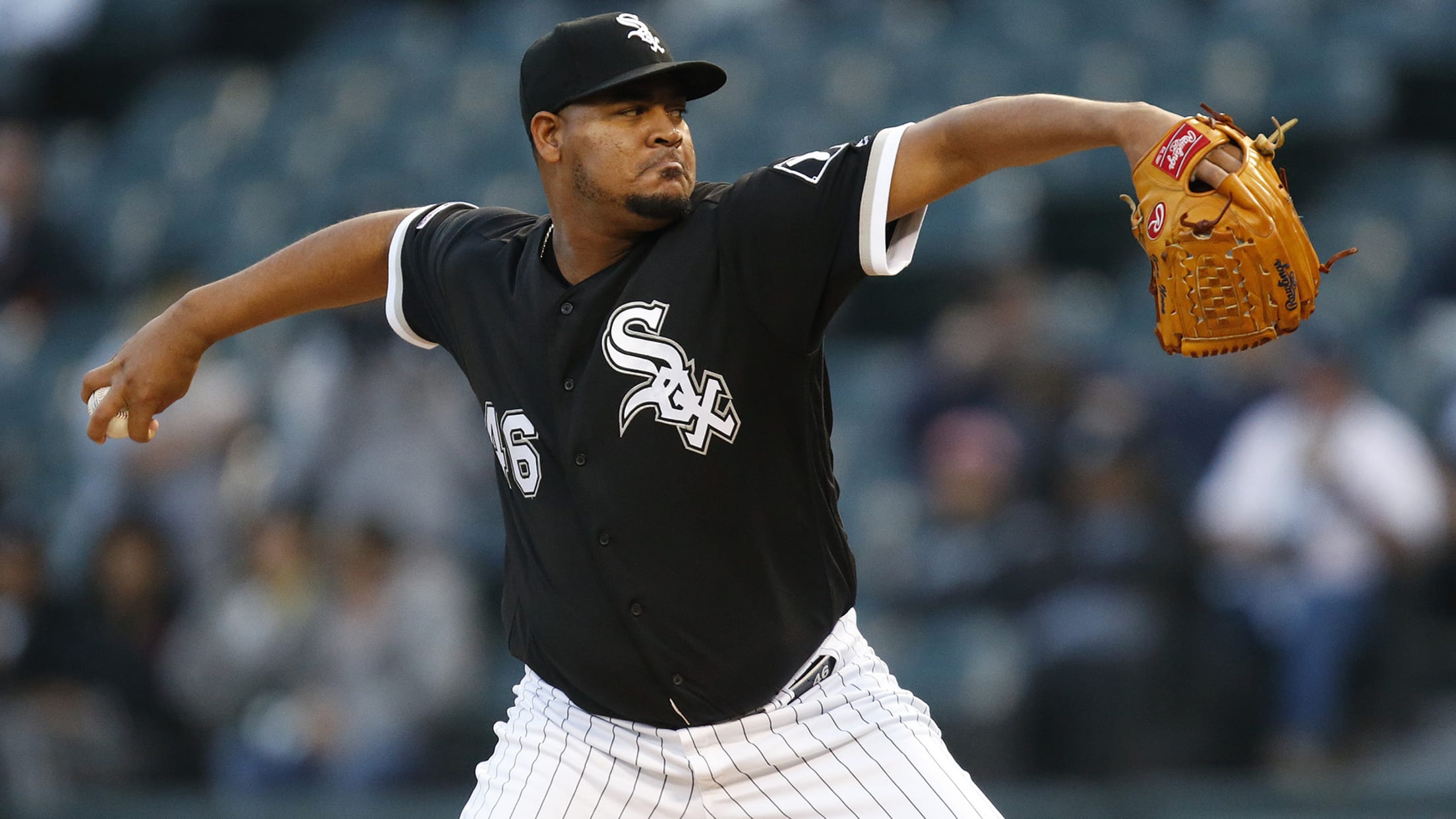 CHICAGO -- Here's the first offseason White Sox Inbox, a weekly feature in the coming weeks.
CHICAGO -- Here's the first offseason White Sox Inbox, a weekly feature in the coming weeks.
In your opinion, what is the single most important offseason move for the White Sox?
Mike, Crestwood, IL, @weoysterfighter
This White Sox offensive attack needs more power, more home runs, even with Eloy Jimenez, Yoan Moncada, Tim Anderson and most likely Jose Abreu in place in the lineup. But I would still go with pitching as the top priority.
Teams ultimately win and win big on pitching and pitching depth, along with a mix of timely hitting. They have a solid young nucleus in the rotation with Lucas Giolito, Dylan Cease, Reynaldo Lopez and the returns from injury of Michael Kopech, Carlos Rodon, Dane Dunning and Jimmy Lambert. But they need a significant veteran to lead that starting crew. The same goes for an add-on to the depth of relievers already in place.
White Sox fans want Gerrit Cole, as does every other fan base in baseball after watching his sheer dominance this season. But I don't see Cole attached to the White Sox.
Should Ivan Nova figure any higher than No. 5 (if at all) in the Sox rotation plans for 2020?
Larry, Chicago @lphamel
Ivan Nova served as a great clubhouse presence during the 2019 season and posted a 3.72 ERA over 16 second-half starts, although he struggled with a 6.29 ERA over six September starts. He should be on the list of potential candidates for 2020, but certainly not a lock to return. If his desire matters, Nova has talked about wanting to return.
Do you see the White Sox making multiple (above Yonder Alonso and Jon Jay) mid-level signings to supplement the young stars for 2020 or do they go after one or two major players like a Cole or Yasmani Grandal? Added question, regardless of the answer, which would you like to see?
Patrick, Tinley Park, IL, @Good_Ol-Gill
Multiple signings is my guess, with Grandal being one of those targets, and I wouldn't play down that option. I'm all about building a complete team from the top of the roster throughout the whole group. Having a player such as Cole in your rotation or Anthony Rendon in your infield becomes an obvious huge boost, but the White Sox aren't one player away from winning. They need a number of significant additions to supplement their talented young core.
Do you think the White Sox would call up Andrew Vaughn next year if they are competing for a WC or Division and if he deserves it based on merit/regardless of service time considerations?
Matt P., Chicago, @mpovilaitis1
Andrew Vaughn is more likely to arrive in 2021. The team's 2019 top draft pick only has 205 Minor League at-bats entering '20, and the rebuilding White Sox have consistently allowed these players to develop to the point where they can stay in the Majors once they arrive. With that said, I thought Luis Robert and Nick Madrigal could have succeeded at the big league level in '19, and as the White Sox have said, the good ones have a way of forcing their hand.
Do you think the White Sox should consider signing Avisail Garcia to a one or two-year deal to play RF, assuming they miss out on one of their top free agent targets? He had a solid year in Tampa Bay and also seemed to get along with the guys on the Sox during his time here.
Eric, Des Plaines, IL, @erubel33
I was actually asked this on White Sox Weekly Sunday and will provide the same answer. Avisail Garcia is a very talented player and has bounced back with the Rays after his injury-plagued 2018 season, but I don't see him returning to the White Sox.
I'm predicting the Sox trade for a Texas Rangers LH (hitting) outfielder. Who would be the better option ... Joey Gallo or Nomar Mazara? One of them, J.D. Martinez, Jake Odorizzi & resigning Nova is what I think we will do. Although I want MadBum. (Rotation NEEDS a lefty)
Mark, Schaumburg, IL, @MarkRubes
You have an interesting idea, Mark. And don't forget Shin-Soo Choo, who is a left-handed hitter with a career .377 on-base percentage. As I mentioned above, the White Sox have a number of spots to hit on so it's more about the one major addition.