10 facts and figures from ALCS Game 5
There's a handful of Astros hitters a pitcher doesn't want to face with a game on the line, but shortstop Carlos Correa has to be right near the top of the list. Correa kept the Astros alive -- again -- with a walk-off solo homer against Rays star reliever Nick
There's a handful of Astros hitters a pitcher doesn't want to face with a game on the line, but shortstop Carlos Correa has to be right near the top of the list.
Correa kept the Astros alive -- again -- with a walk-off solo homer against Rays star reliever Nick Anderson, delivering a dramatic 4-3 win that sent the American League Championship Series to a Game 6. It was Correa's second career postseason walk-off homer; he, David Ortiz and Bernie Williams are the only hitters in history with two of those on their postseason résumés.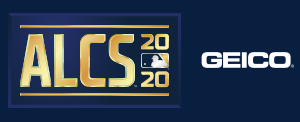 Houston is getting used to this: Each of the past three walk-off homers in postseason play has come off an Astros bat. Correa's blast in Thursday's Game 5 follows Jose Altuve's walk-off blast to win the pennant in last year's ALCS Game 6, and Correa's first walk-off shot, against the Yankees in Game 2 of the 2019 ALCS.
But before the Astros got to their final swing, they had to beat the Rays at their own patented strategy -- a bullpen-game approach -- to get there.
Here are 10 things to know about a wild ALCS Game 5 at Petco Park in San Diego.
• Correa now has three walk-off hits in postseason play, adding his walk-off double against the Yankees in Game 2 of the 2017 ALCS to the home runs mentioned above. That ties him with Ortiz for the most career walk-off hits of any kind in the postseason.
Correa's walk-off tater on Thursday was his sixth round-tripper of the 2020 postseason, tying him with former Giants slugger Rich Aurilia (2002) for the most homers in one postseason by a shortstop. It was also Correa's 17th career postseason dinger, the third most by any Astros player (more on that below) and the second most by a shortstop, behind Derek Jeter's 20 home runs.
• Here are MLB's postseason HR leaders
And here's one quirk that happened because of 2020's unusual nature: Correa's two career postseason walk-off homers have come at two ballparks. The first, of course, was at Houston's Minute Maid Park, and Thursday's was hit at Petco.
• For Houston, the game started and ended with a dinger. George Springer belted a leadoff homer on the first pitch from Rays opener John Curtiss. With the homer, Springer tied Albert Pujols for fourth on the all-time postseason homer list with the 19th of his career. Springer's 19 homers take him past Altuve -- for the time being -- atop the Astros' all-time postseason list.
Then Correa won the game on its final pitch. It's the first time that a team has hit its first pitch and final pitch of a postseason game for a home run. And it's the first game in postseason history that a team hit a leadoff home run and a walk-off home run -- regardless of pitch count.
• Prior to Thursday, the last walk-off home run for a team facing elimination was Edwin Encarnación's ground-shaking dinger for the Blue Jays in the 2016 AL Wild Card Game. The last time a team won in walk-off style to prevent its opponent from clinching a league pennant also came against the Rays, in 2008, when J.D. Drew knocked a walk-off single to keep the Red Sox alive in Game 5 of the ALCS. Tampa Bay rallied to win that series in seven games.
• Houston continues to be hard to finish off. The Astros have prevailed in at least one potential elimination game in four of their past five trips to the postseason, including back-to-back days now in this ALCS.
The Astros are the 39th team in postseason history to fall behind 3-0 in a best-of-seven series, but they are now only the fourth to keep the series going to a Game 6. Of the previous three to survive that long, two lost Game 6 (the 1999 Mets vs. the Braves, and the 1998 Braves vs. the Padres, both in the NLCS). The other, the 2004 Red Sox vs. the Yankees in the ALCS, are the only team to win a series after dropping the first three games -- the blueprint that Houston is now just two wins away from replicating.
• The Astros used five rookie pitchers before they got the ball to Josh James and closer Ryan Pressly, tying the Cardinals (2013 World Series Game 6) for the most rookie pitchers used by one team in a postseason game.
The Rays also employed three rookie pitchers; the eight combined rookies who took the mound set a single-game postseason record, according to the Elias Sports Bureau. Prior to this ALCS, the single-game record was six combined rookie pitchers (2013 World Series Game 6). The Astros and Rays broke that record with seven rookie pitchers in Game 3 of this series before breaking the record again on Thursday.
• In a game in which every run came at a premium, the Astros' decision to send catcher Martín Maldonado around third base and to the plate in the bottom of the third proved to be huge. With Maldonado on second base and Josh Reddick on third with one out, Michael Brantley shot a single through to right fielder Austin Meadows.
Maldonado finished the regular season tied for MLB's 10th lowest in average sprint speed for a position player, at just 23.7 feet per second. On this play he was able to ramp that up to 25.4 feet per second (still below the MLB average of 27.0), but the decision to send him seemed to surprise Meadows, whose throw did not reach home in time to beat Houston's daring backstop.
• Astros manager Dusty Baker has been in the Major Leagues as either a player, coach or manager for more than five decades, dating back to his debut as a player in 1968, but Thursday marked the first time he was involved with the winning club in a postseason game decided on a walk-off home run.
• Ji-Man Choi dramatically tied the contest with a 447-foot homer in the top of the eighth. It's the Rays' second-longest postseason homer tracked by Statcast behind Mike Zunino's 454-foot blast in Monday's Game 2. But despite Choi's efforts, the Rays are now 1-23 in their postseason history when trailing in the eighth inning or later, per Elias. Their only win in that situation came in Game 3 of the 2010 AL Division Series, against the Rangers.
• The Rays are still just one win away from the second pennant in franchise history, and they have gotten there with extreme reliance on the long ball. Tampa Bay has scored 71 percent of its runs this postseason (35 of 49) via home runs, including all three runs in ALCS Game 5. That includes 22 percent of its runs on solo homers, which accounted for all three of its runs in Game 5.
• One thing that remains constant for the Rays -- win or lose -- is that outfielder Randy Arozarena continues to be unconscious at the plate. His fifth-inning homer off Enoli Paredes marked his sixth in just 12 games this postseason, tying former Rays star Evan Longoria (2008) for the most homers by a rookie in one postseason. That was also Arozarena's 20th hit of the postseason, leaving him just two shy of Derek Jeter's single-postseason record for rookies set in 1996.
Arozarena's postseason average sits at a scalding .417, and his 10 total extra-base hits are already a Rays franchise record for a single postseason.