'Big horses' fresh for HOU, TB in tight ALCS
Valdez, Snell tabbed for Game 6; all hands on deck if Game 7
SAN DIEGO -- Forget the history at stake. Forget that the Astros are aiming to become the second team in baseball history to overcome a 3-0 deficit in a best-of-seven series. Forget that the Rays are feeling some heat as only the fourth team to be pushed to a Game
SAN DIEGO -- Forget the history at stake. Forget that the Astros are aiming to become the second team in baseball history to overcome a 3-0 deficit in a best-of-seven series. Forget that the Rays are feeling some heat as only the fourth team to be pushed to a Game 6 after winning the first three.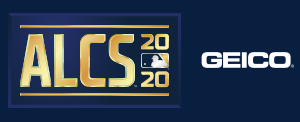 After Houston's walk-off 4-3 victory on Thursday at Petco Park, it's this simple: The Rays need to win one game; the Astros need two.
That's how this drama-filled American League Championship Series is going to be settled.
"The pressure's still on us, because we've still got to win two," Astros manager Dusty Baker said. "But this team has done well and flourished under pressure."
Without travel, the ALCS is being played without any off-days. So how do these two teams navigate their sixth straight day with a game (and potentially a seventh) in this unprecedented LCS grind?
Let's break down the state of both pitching staffs. How do the Rays win one? How do the Astros win two?
Rays
Sure, they'd rather not be playing at all. But the Rays enter Game 6 with a much cleaner pitching situation.
"We've got two big horses ready to go for us," manager Kevin Cash said. "We're going to worry about Game 6, jump on Blake's back and see what we can do."
That would be left-hander Blake Snell, who pitched five innings of one-run ball in Game 1 on Sunday. Tampa Bay would be perfectly happy with more of the same. It's concerned with quality more than length.
That's because right-handers Diego Castillo and Pete Fairbanks are fresh after two days off, and Nick Anderson, who gave up Carlos Correa's Game 5 walk-off homer, threw only 21 pitches on Thursday.
"I don't think anybody's worried," Anderson said afterward. "We go in every day planning on winning, going in and giving it our all every day. It doesn't change. … I'll be good tomorrow, 100 percent."
Beyond those three, the Rays have managed to stagger their relievers, so no one in their bullpen has been overtaxed through five games. Nobody has pitched more than three games. None of the relievers have reached four innings.
If the series goes to a Game 7 on Saturday -- a scenario the Rays would prefer not to think about -- they'd have Charlie Morton, who knows a thing or two about pitching in a Game 7, having started one and closing another during the Astros' 2017 run to a World Series championship.
In an all-hands-on-deck setting, Ryan Yarbrough and Tyler Glasnow -- who started Games 3 and 4, respectively -- would almost certainly be available, too. And without question, the Rays have the deeper and fresher bullpen.
But Houston is still alive -- even though Baker admitted to "having nightmares of 15 innings" when Tampa Bay's Ji-Man Choi tied Game 5 with a solo homer in the eighth.
"We were in bad shape pitching-wise, and they were in great shape," Baker said. "They had us. ... They had length on us. Big-time length. They've still got a little length on us. But we feel good about having Framber [Valdez on Friday]."
Astros
The Astros had planned on giving Valdez the ball in Game 6 on normal rest. But when Houston burned through seven pitchers to cover nine innings on Thursday, Baker didn't have many options for extras. So Valdez got loose, and Baker said a prayer.
"I said, 'Lord, please let us walk off,'" Baker said. "Because if not, then we've got to use Framber."
Prayer answered. Correa's home run simultaneously sent the Astros to Game 6 and ensured that Valdez would start it.
Valdez allowed two runs on four hits and struck out eight over six innings in Game 1. He's been arguably the Astros' most reliable starter this season. But he doesn't have much wiggle room after Houston used seven relievers on Thursday.
If -- and it's a massive, potentially series-deciding "if" -- the Astros can get length from Valdez, they're actually in decent shape pitching-wise to complete one of the sport's all-time greatest comebacks.
Closer Ryan Pressly has pitched on consecutive days and is battling a nagging hamstring injury. He says he's available. But rookie righty Cristian Javier has emerged as a bona fide relief ace this October, and he's only pitched once this series (35 pitches in Game 4). Valdez plus Javier seems like the likeliest Game 6 formula.
Then, if the ALCS reaches Game 7, it'd be all hands on deck with Lance McCullers Jr. starting and Game 3 starter Jose Urquidy presumably available out of the 'pen.
"This is the postseason," Pressly said. "There are no days off. You've got to push whatever you're going through to the back of your mind and grind through it. You've got to do whatever you've got to do to stay out there."
When the Astros fell behind in the series, 3-0, they dreamed of Game 6, knowing they'd have Valdez and then potentially McCullers. They just weren't sure how they'd get there. Well, here they are -- beleaguered and overtaxed, but alive.