James activated; Stubbs, De Jong optioned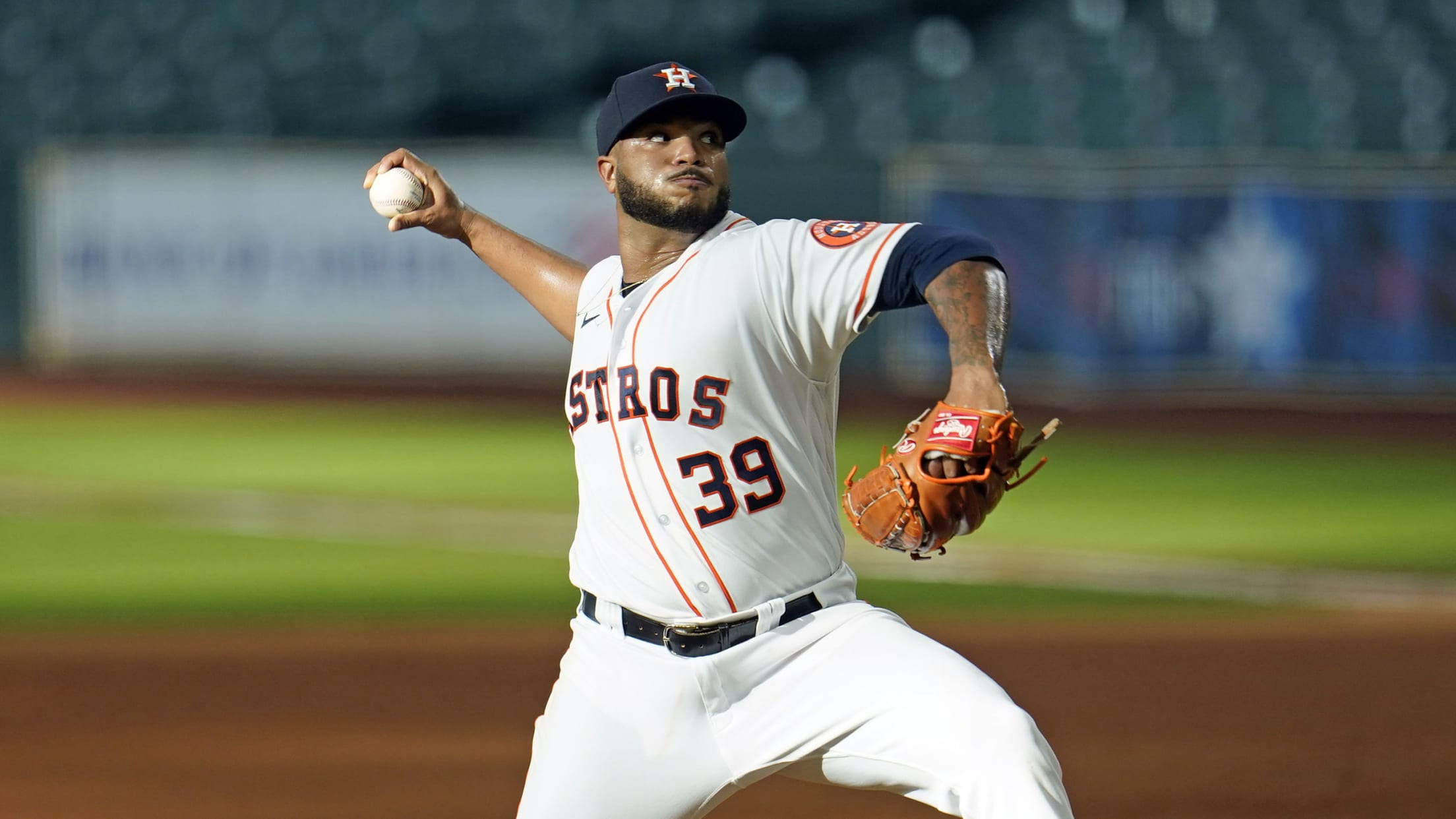 The Astros reinstated right-hander Josh James from the injured list Wednesday and optioned catcher Garrett Stubbs to the alternate training site, though he will remain with the club on the traveling taxi squad. The club also optioned right-hander Chase De Jong to the alternate training site while keeping him on
The Astros reinstated right-hander Josh James from the injured list Wednesday and optioned catcher Garrett Stubbs to the alternate training site, though he will remain with the club on the traveling taxi squad. The club also optioned right-hander Chase De Jong to the alternate training site while keeping him on the taxi squad.
James, who began the year in the starting rotation, has been on the injured list since Aug. 20 with left hip discomfort. The hard-throwing James has appeared in seven games (two starts) for the Astros in 2020, posting a 10.97 ERA with 13 strikeouts and 14 walks in 10 2/3 innings.
The club optioned De Jong after activating third baseman Alex Bregman from the injured list prior to Tuesday's doubleheader, in which Bregman served as the 29th man. With the roster returning to 28 players, De Jong was optioned after giving up four runs in three innings in his first big league start since 2018.
Bregman started Game 1 of Tuesday's doubleheader and was held out of the lineup in Game 2 and on Wednesday in a predetermined plan. Astros manager Dusty Baker said Bregman was available to pinch-hit and would start both games of the Dodgers series Saturday and Sunday in Los Angeles.