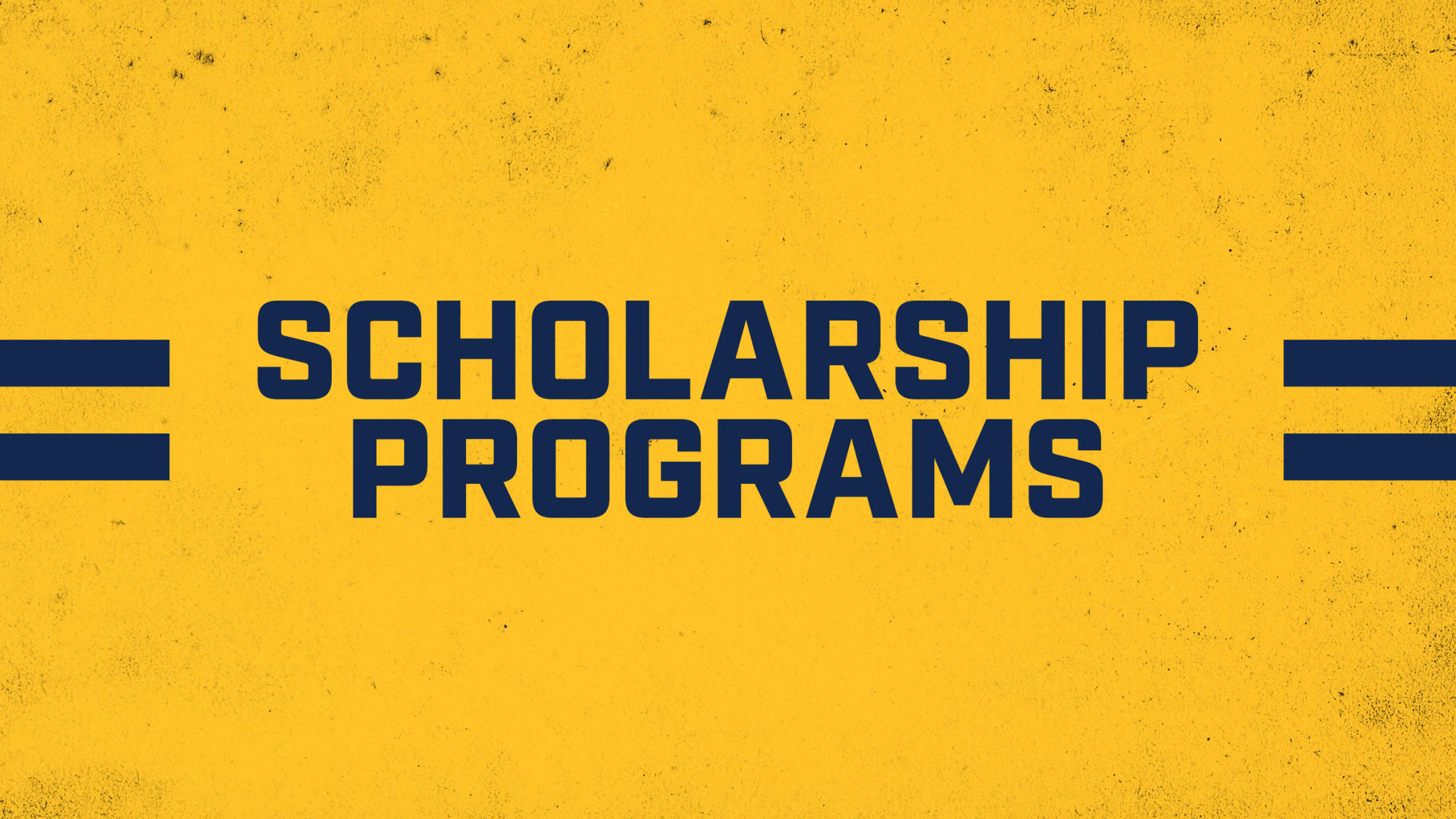 Brewers Community Foundation, Inc. is proud to offer three scholarship programs to Wisconsin Students.
Allan H. Selig Scholarship Program
The Allan H. Selig Scholarship Program was created in the name of former Brewers President and Commissioner Emeritus of Baseball Allan H. (Bud) Selig. Funding for the scholarships is the result of proceeds donated by Major League Baseball, from the All-Star Workout Day, part of the 2002 All-Star festivities held in Milwaukee. Commissioner Selig has deep ties to Milwaukee and Wisconsin and he has also had a long-term commitment to educational excellence.
Applicants must be graduating seniors from a Wisconsin High School Class of 2022 and accepted to a college or university based in the State of Wisconsin. Selected candidates will receive $2,500, annually, renewable each year for a total of $10,000 over four years.
Player/Coaches Scholarship Program
The Players/Coaches Scholarship Program is made possible thanks to Milwaukee Brewers players and coaches commitment to educational opportunities for youth. This scholarship is a one year award that varies in amounts from season to season for students who plan to attend or are currently attending a college and university in Wisconsin. Generally scholarship awards have been between $1,000.00 and $2,500.00.
Community Scholarship Program
The Community Scholarship Program provided its first award in 2013. Eligible applicants must be a must be a female or minority student residing in either Milwaukee, Waukesha, Ozaukee, Washington or Racine County. Applicant must also be a student pursuing studies in a construction related field at a college or university based in the State of Wisconsin. Scholarship awards will be of varying amounts based on need.
As a recipient of one of our scholarships, you will need to:
Complete at least 12 credits each semester.
Maintain a cumulative grade point average of 2.8 or higher.
Agree to be present at a pre-game introduction ceremony for scholarship awardees at the ballpark on a date and time to be determined.
Application Process:
To be considered for one of the above scholarships, applications must be received no later than June 15, 2022.
Complete Brewers Community Foundation scholarship on-line application (click on the link at the bottom of this page for the application).
Attach or mail separately official high school or college transcript (Depending on which program you are applying for).
Attach or mail separately two letters of recommendation from a teacher, counselor, principal, community leader or employer -- people who know you.
Attach or mail separately acceptance letter from the college or university which you will be attending or confirm enrollment if you are a continuing student.
Attach or mail separately application for Federal Student Financial Aid, demonstrate eligibility for the Pell Grant or other documentation outlining financial hardship.