10 biggest trades in Marlins history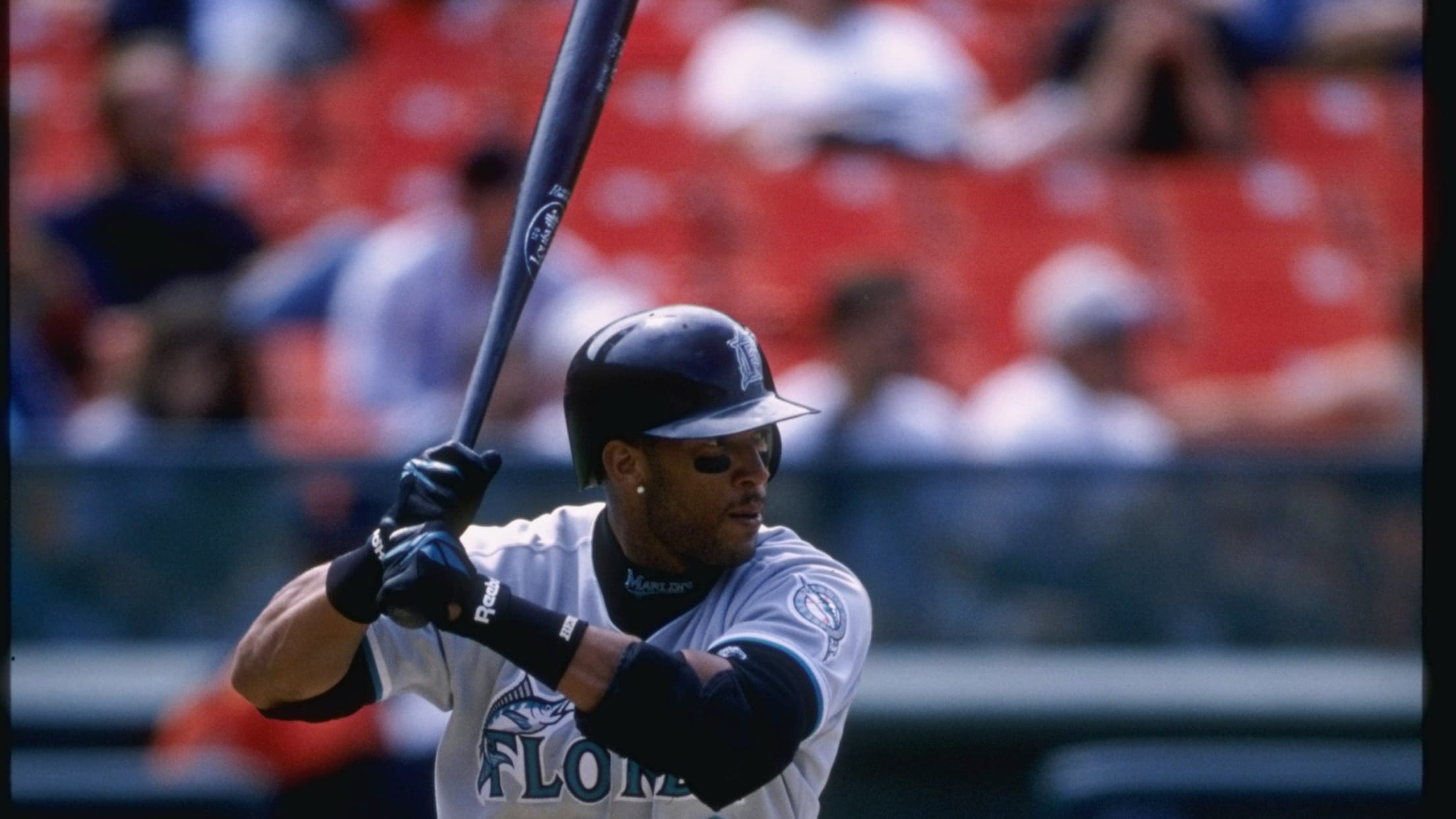 MIAMI -- From their inaugural 1993 season to the present, the Marlins have never shied away from wheeling and dealing. Throughout the club's history, a willingness to make moves has netted the organization a number of core players who were instrumental to the 1997 and 2003 World Series title teams.
Best Marlins players to don each uni number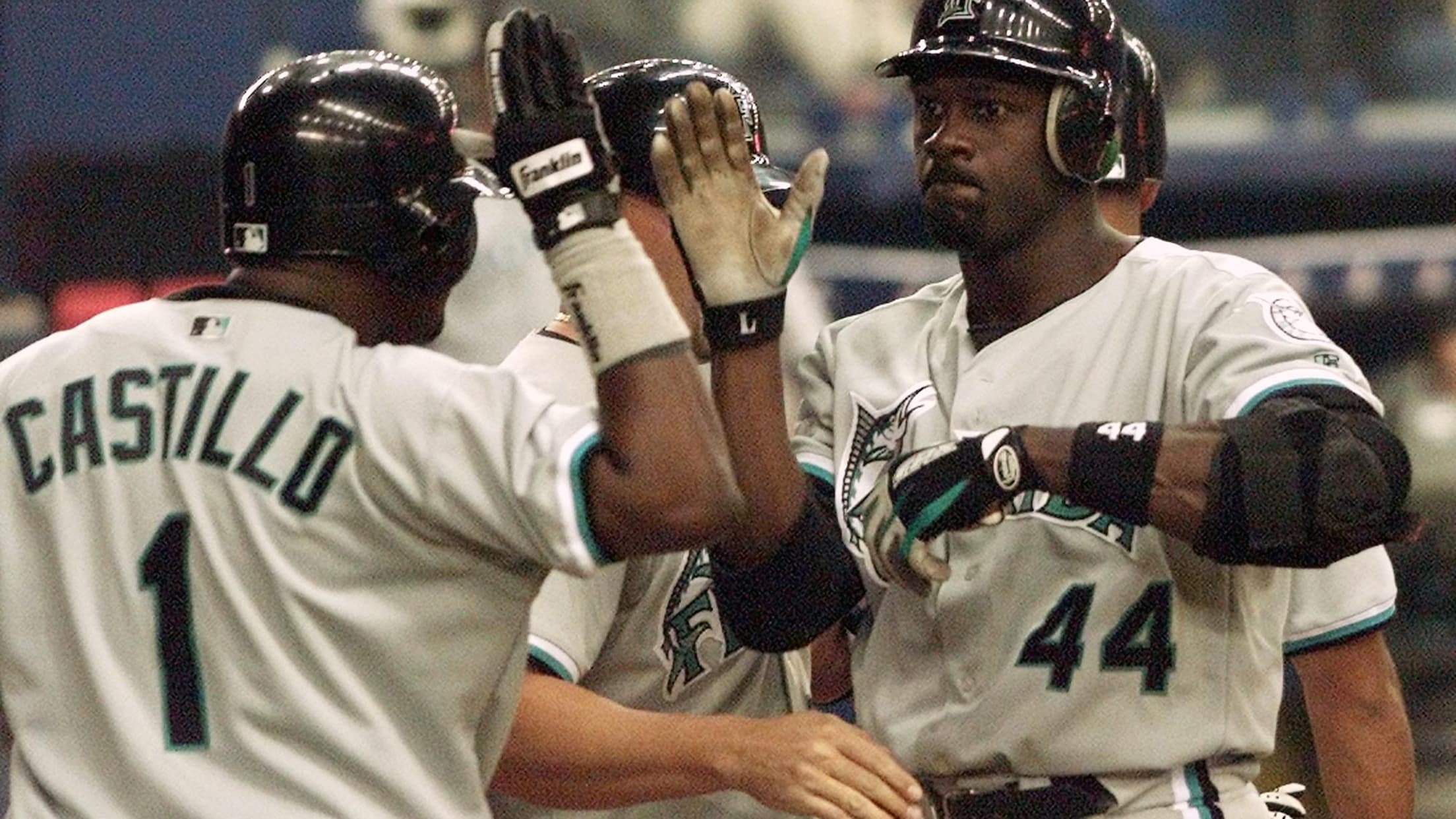 MIAMI -- Throughout Marlins history, plenty of players have put up terrific numbers, while others had more modest tenures with the organization. And then there were those who simply had their number called upon to be on the roster, then saw brief big league action. A common thread for all
These are Marlins' best offensive seasons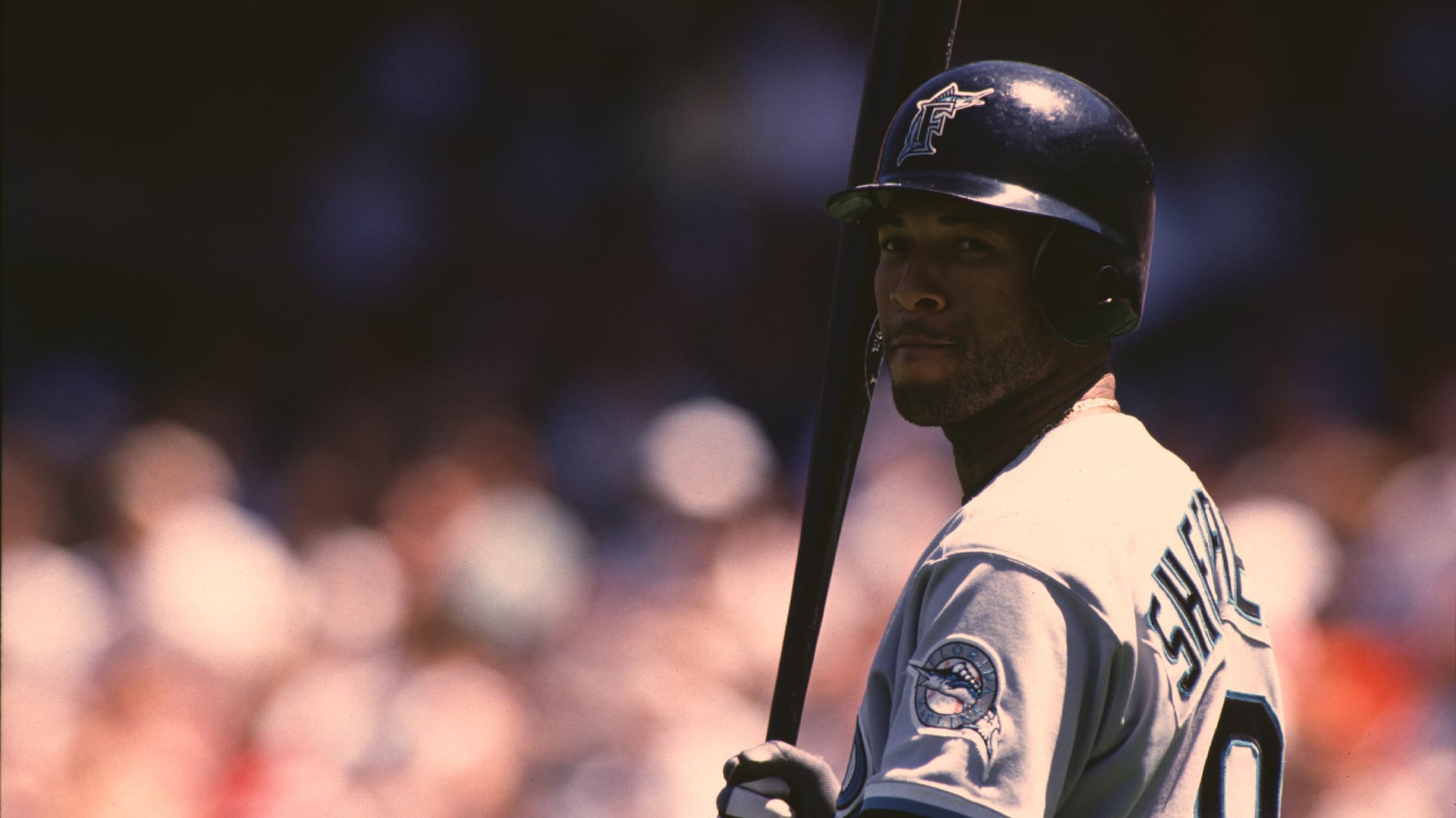 MIAMI -- The Marlins' record book is filled with remarkable individual achievements. Since the inaugural 1993 season, the franchise has had its share of notable performers. In their history, the Marlins have had one Most Valuable Player Award winner, two batting champions and their share of All-Stars, Silver Sluggers and
10 players you forgot played for the Marlins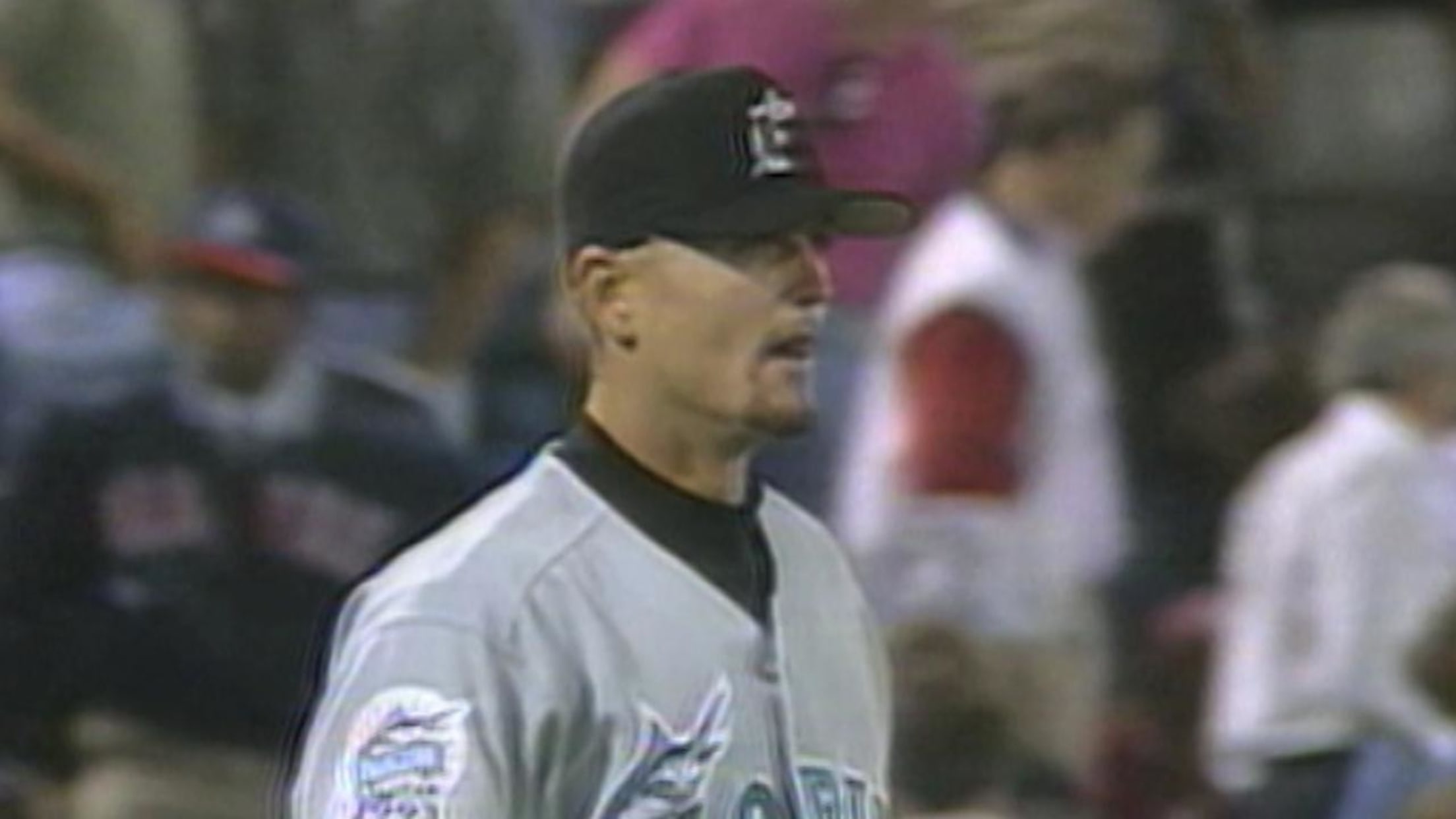 MIAMI -- The Marlins are one of the youngest franchises in the Major Leagues, but the organization has had no shortage of high-profile players. Since the Marlins' inaugural season in 1993, they've had a "Who's Who" list of players. Charlie Hough started the first game in franchise history. Gary Sheffield
These are Marlins' 5 best pitching seasons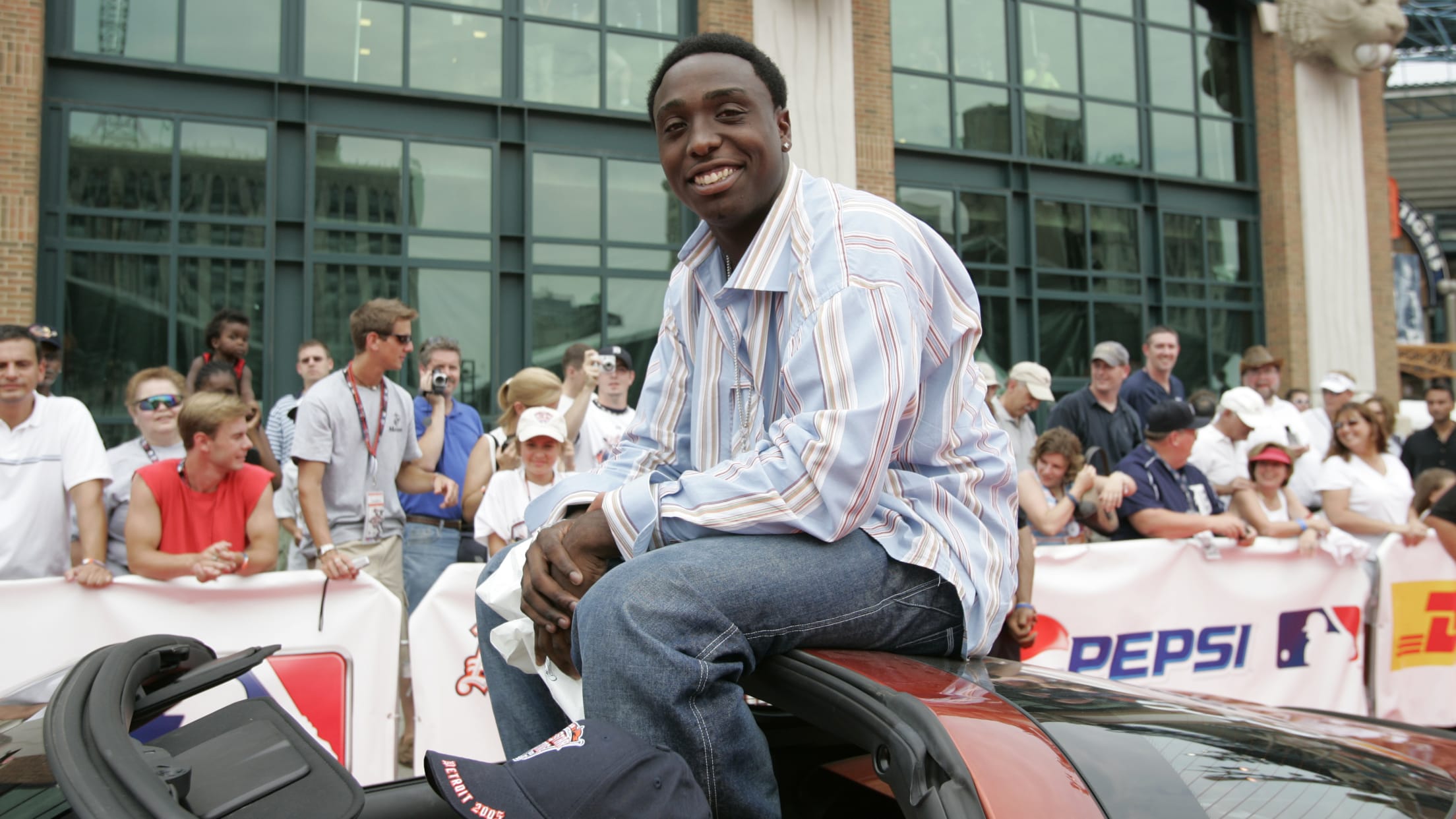 MIAMI -- Throughout their comparatively young franchise history, the Marlins' organizational philosophy has always been to build around strong starting pitching. It was true in the infant years of the franchise in 1992, and both the 1997 and 2003 World Series championship teams had dominant starters. The Marlins have always
The best moments in loanDepot park history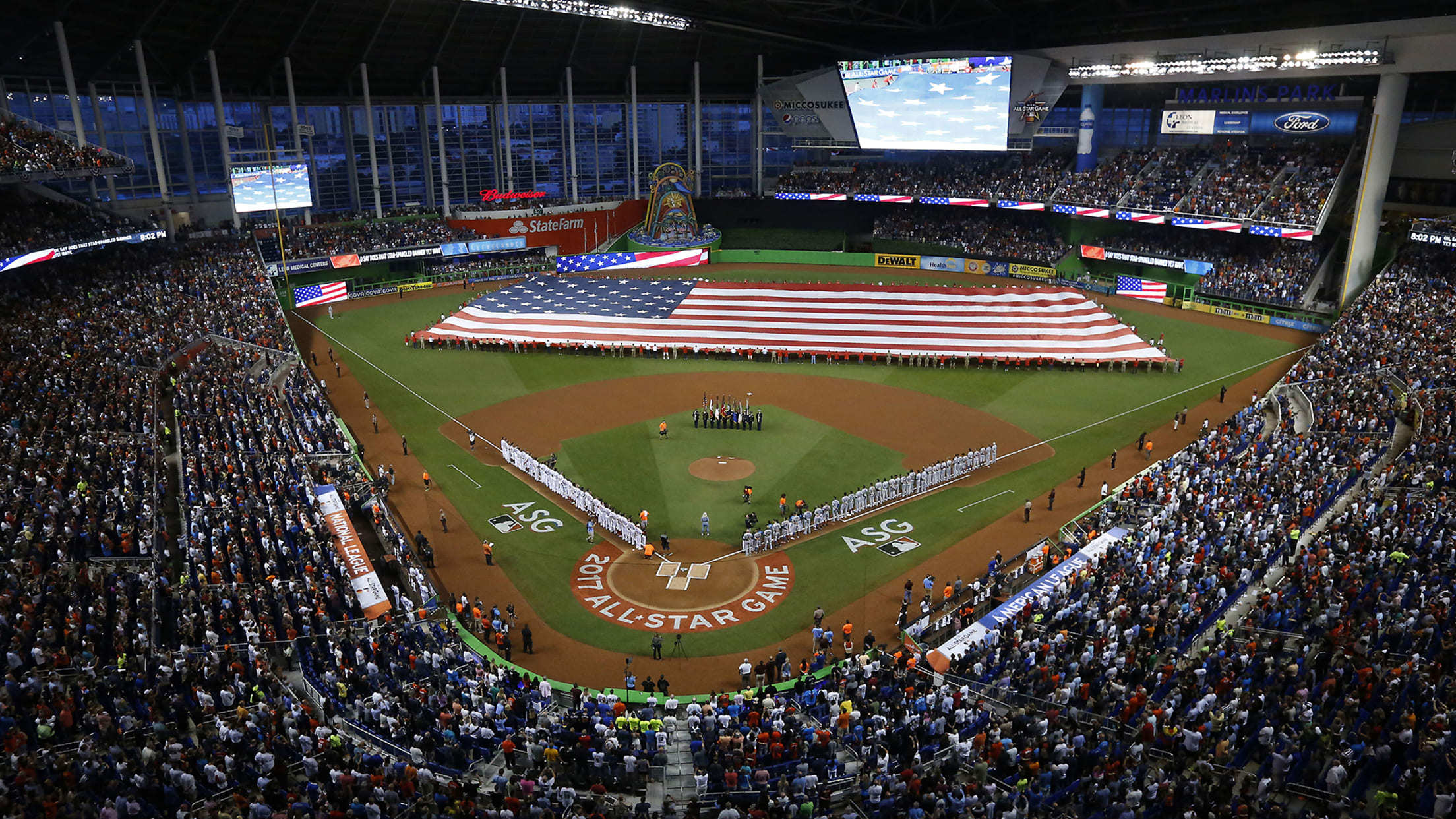 It's hard to believe that loanDepot Park already will see its 10th season of action in 2021. There have been thrilling walk-off wins and global spectacles over the past decade. Below are the top moments so far in loanDepot park history: 1. A new day has come April 4, 2012
Here's how the Marlins became the Marlins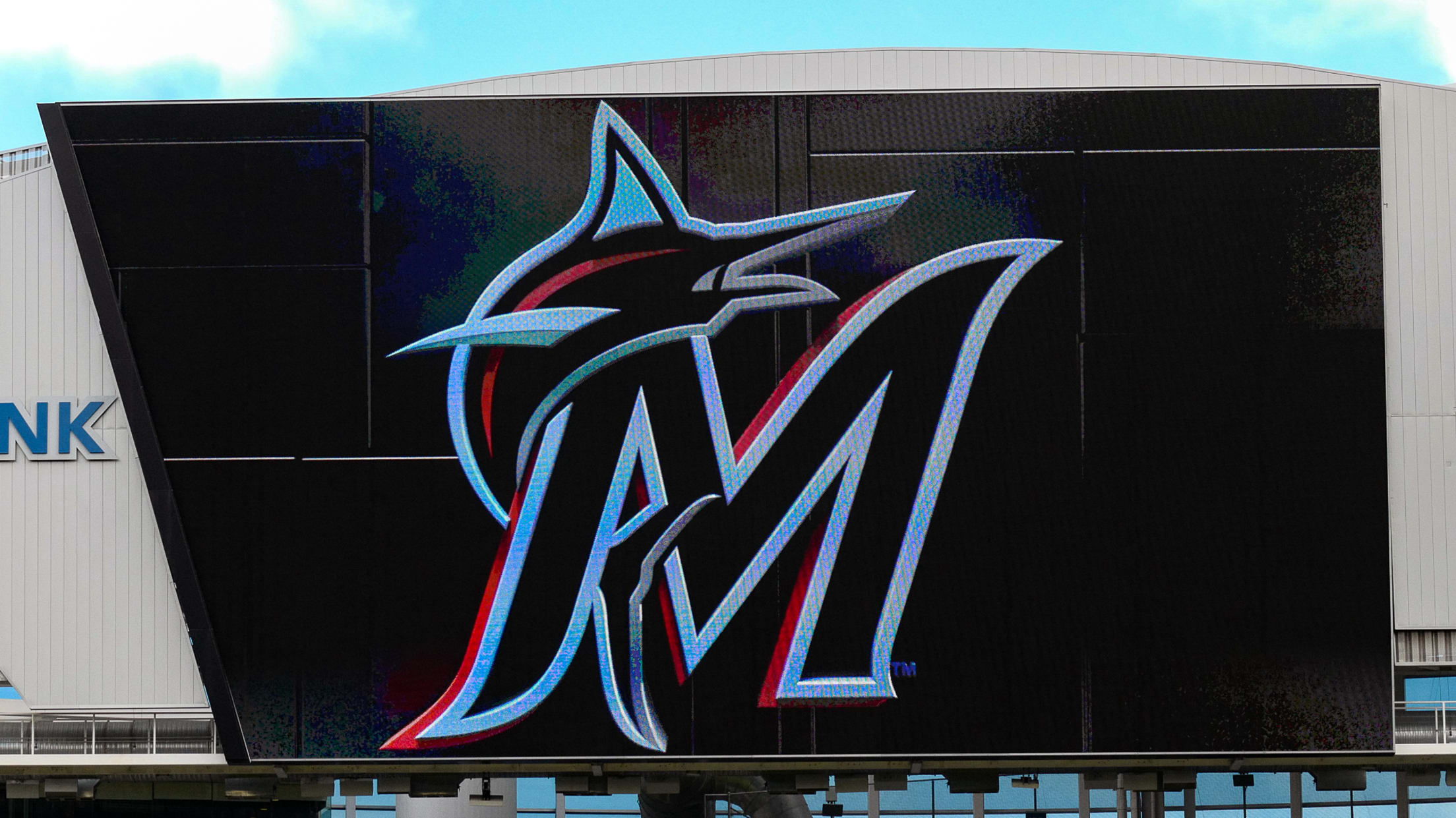 MIAMI -- On April 5, 1993, at 2:12 p.m. ET, Charlie Hough fluttered a knuckleball to José Offerman that home plate umpire Frank Pulli called a strike. The pitch was the first in Florida Marlins history, and on that sunny, 80-degree afternoon, the Marlins capped their historic beginning by defeating
Marlins' all-time retired numbers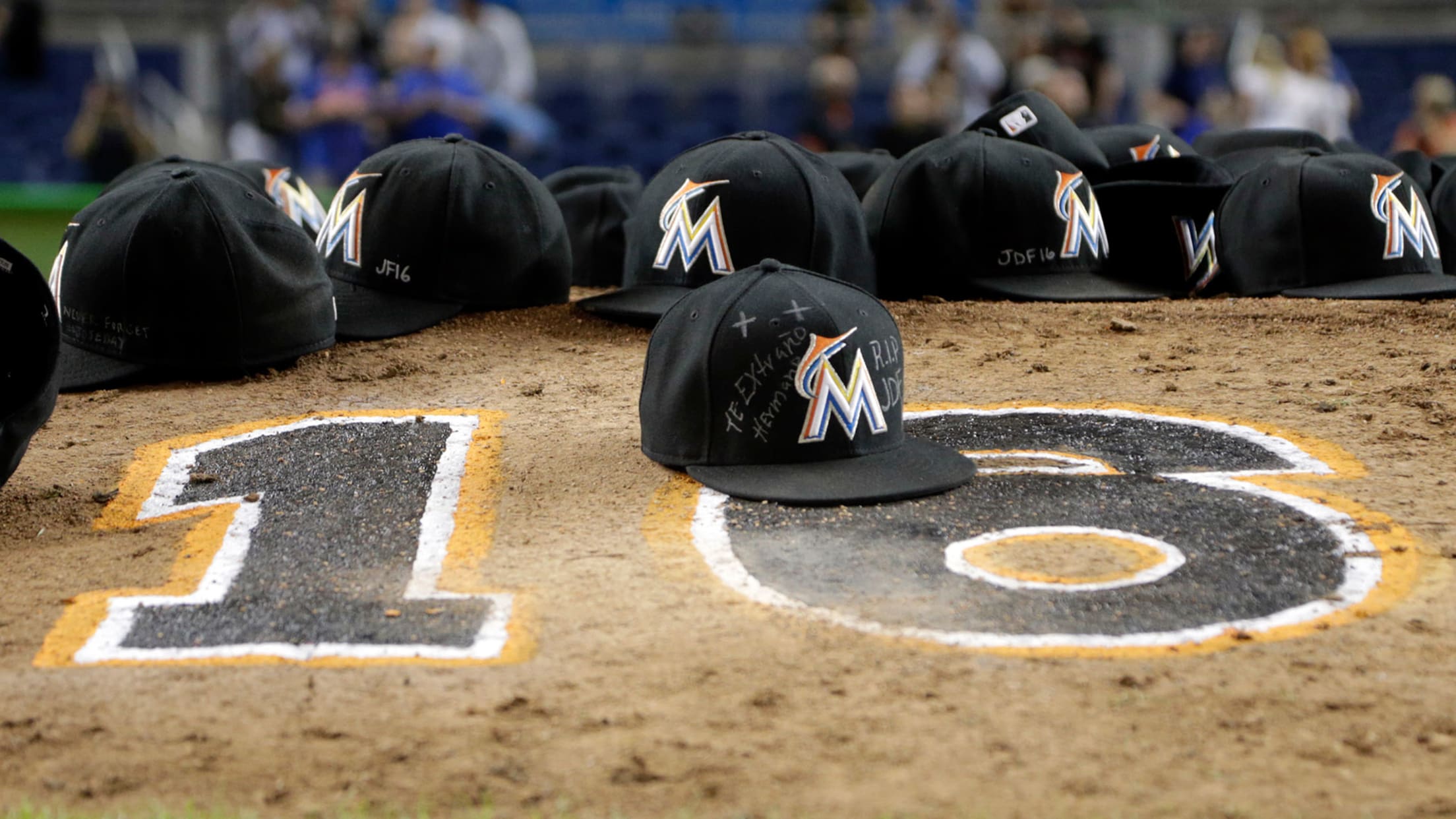 MIAMI -- Founded in 1993, the Marlins franchise has no officially retired numbers, though no player has worn No. 16 since Jose Fernandez's death in a boating accident in September of 2016. Former team owner Jeffrey Loria talked about retiring 16, but that has not happened yet. From their inaugural
5 Marlins greats not in the Hall of Fame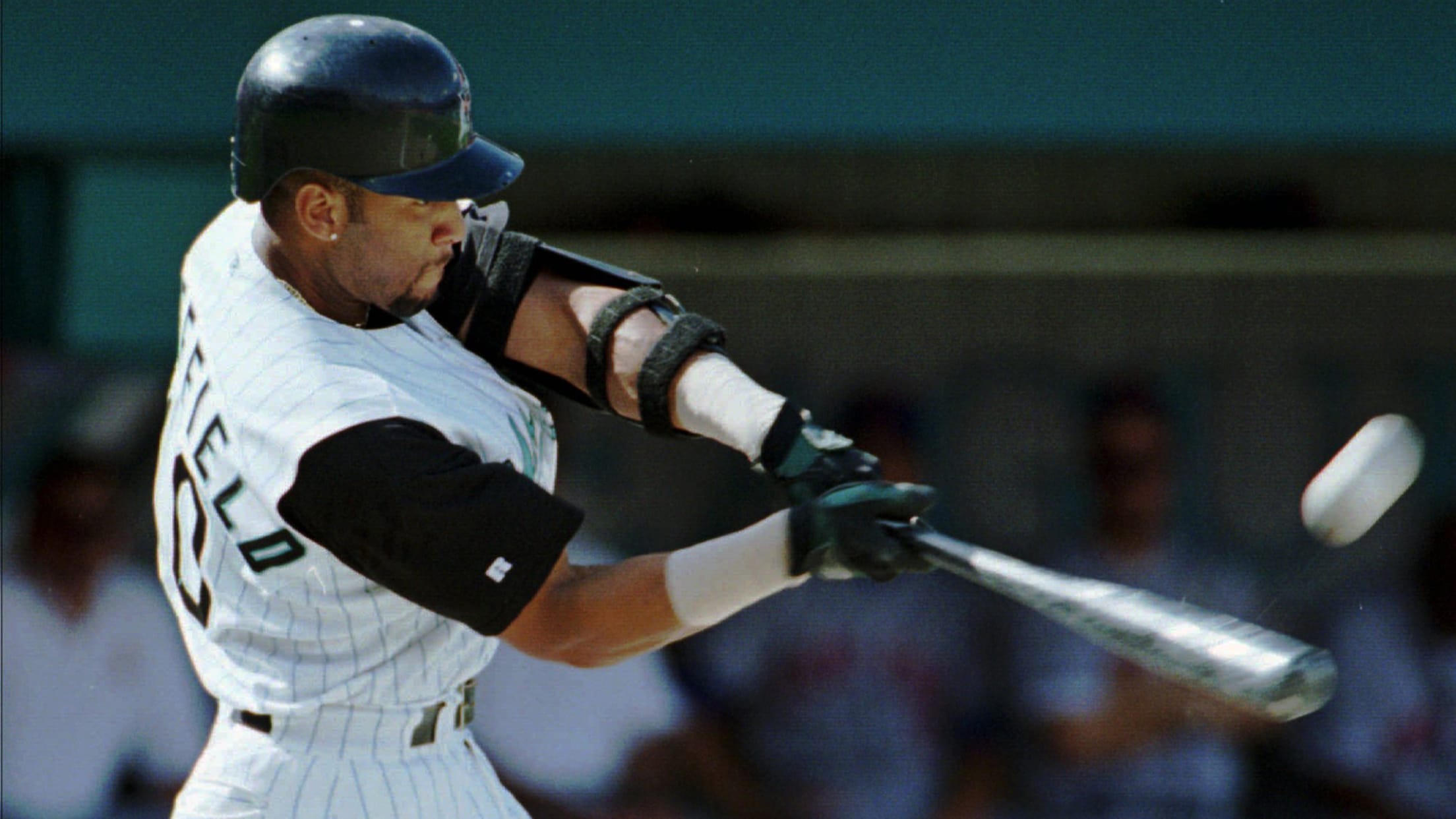 MIAMI -- Marlins history is filled with impactful players who performed at high levels both during their tenures with the organization and throughout their MLB careers. There's a "who's who" list of former Marlins greats who enjoyed stellar careers, but they did not quite rise to the threshold of being
The top Marlins Draft pick from every season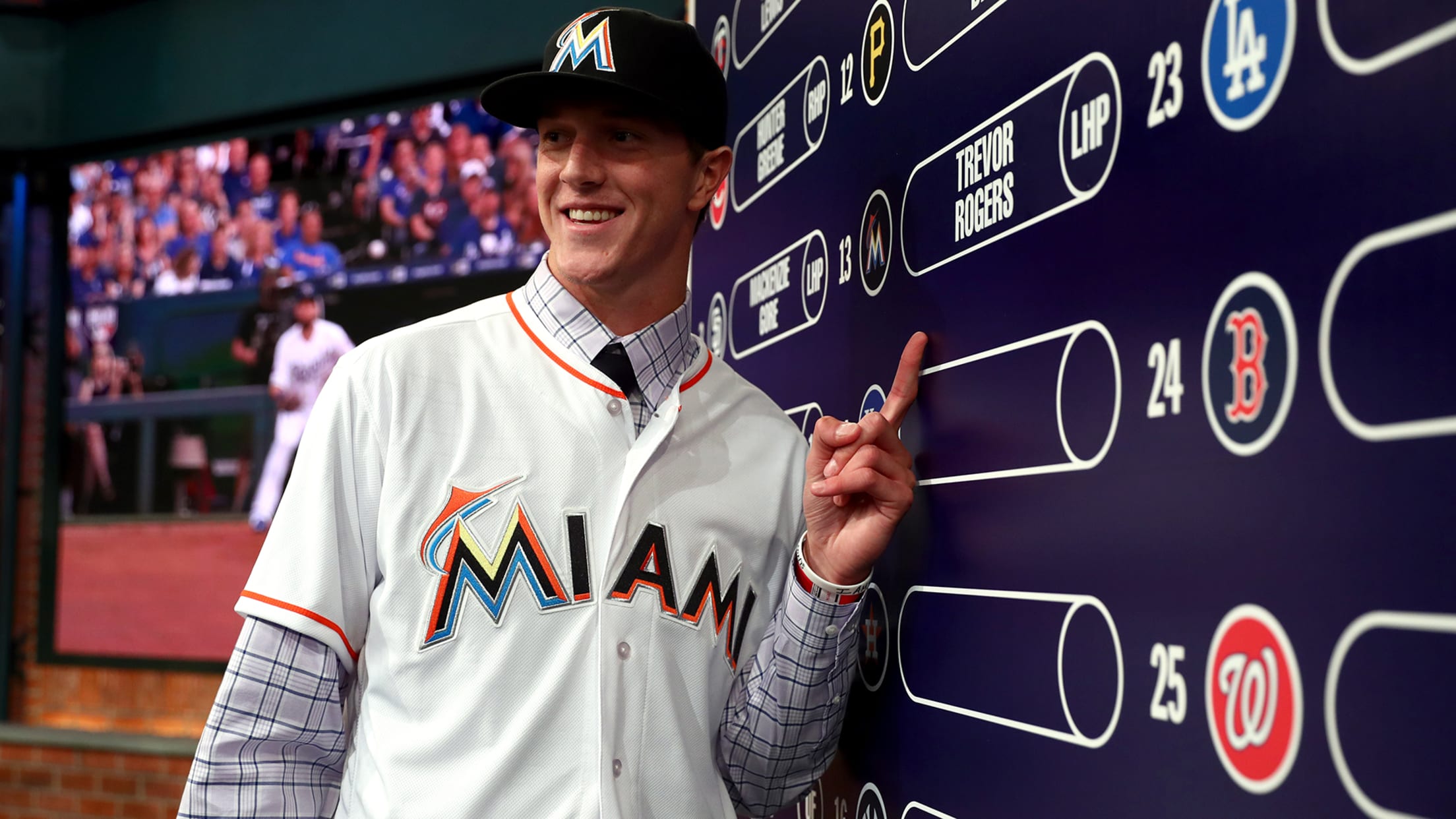 Like most organizations, Miami has chosen its share of franchise leaders and busts with its first pick. Here's a look at every top selection in franchise history since 1992, when the Marlins picked a year before playing a Major League game.
Top Opening Day moments in Marlins history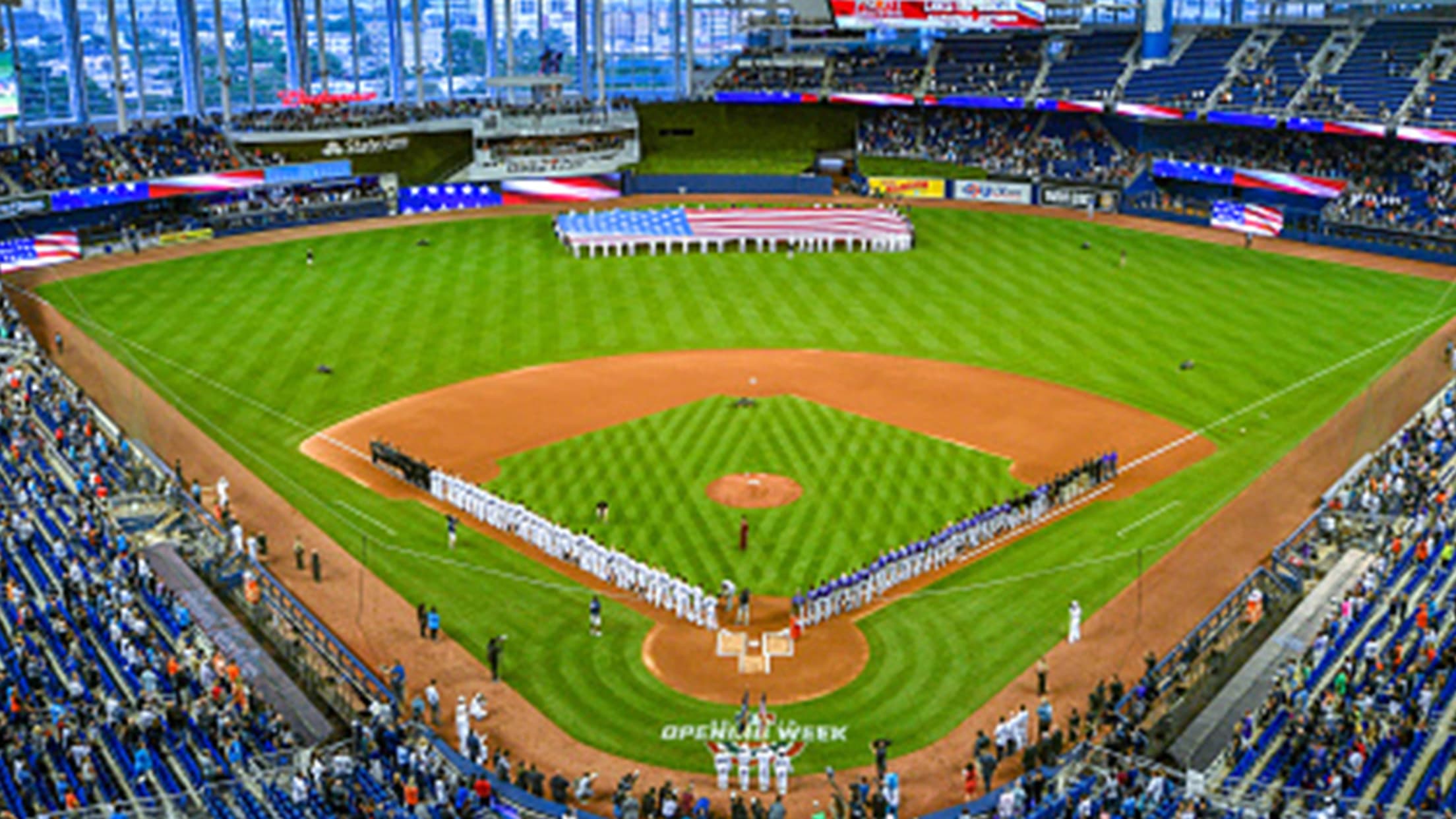 Through their first 28 seasons, the Marlins have gone 12-16 on Opening Day. There have been history-making moments and memorable debuts. Stellar pitching performances and clutch homers, too. Here are the top 5 Opening Day moments in Marlins history. 1. Baseball in the sunshine April 5, 1993 Though Florida had
'Air Rojas' brings personality to kick collection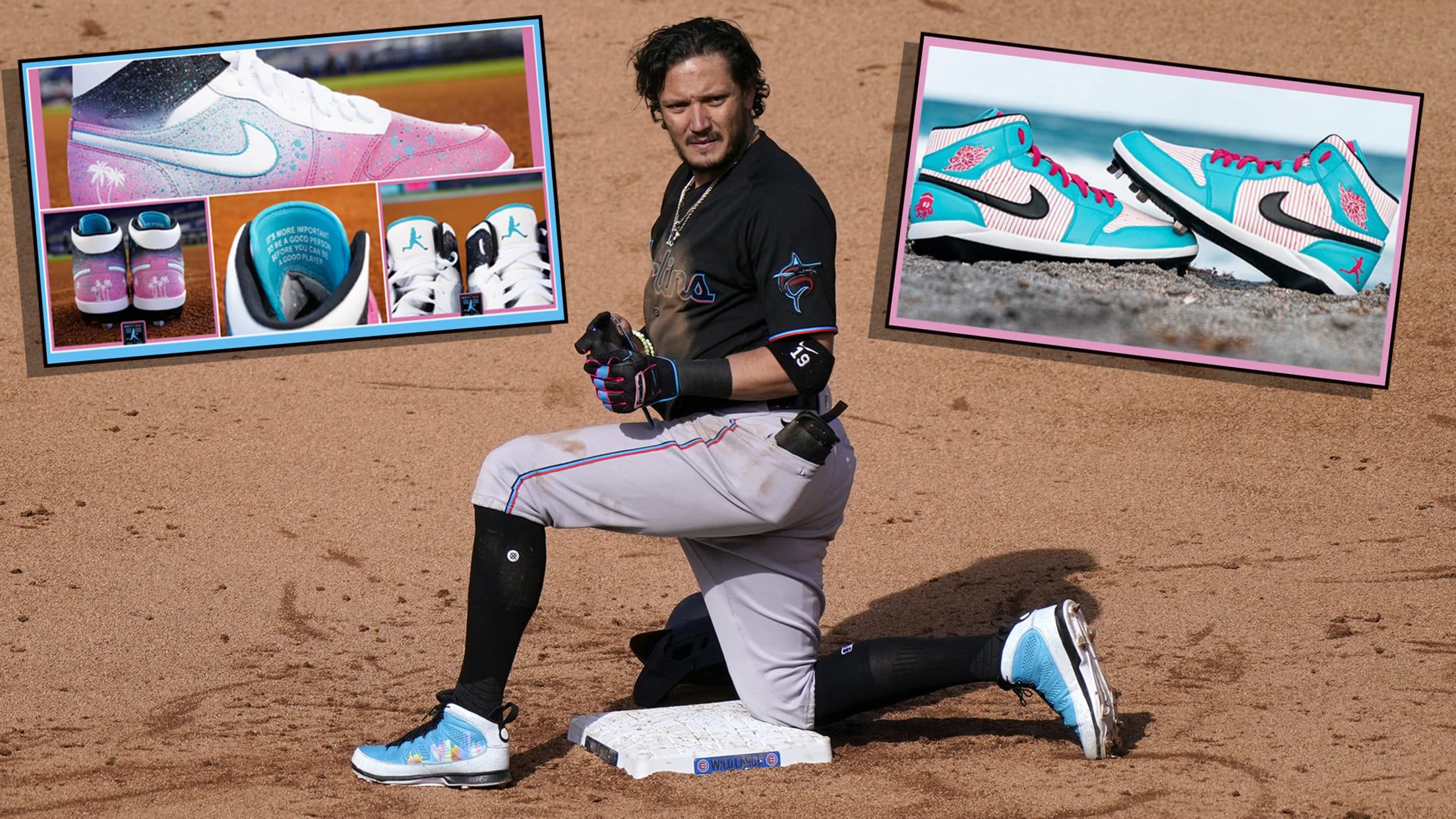 JUPITER, Fla. -- Everybody wanted to be like Mike, and Marlins shortstop Miguel Rojas was no exception. During the second game of the 2020 Major League Baseball season, Rojas scooped a grounder to short and raced to second base for the out. Seeing a sliding Bryce Harper fast approaching, he
Here are the Marlins' best regular seasons
The Marlins have experienced a wide range of highs and lows since their inception in 1993. During a seven-year span, the young franchise won two World Series titles. Then came a 17-year postseason drought. But, in between the team success, there were plenty of individual accolades. Here are the top
D-Train, Niño among Miami's top nicknames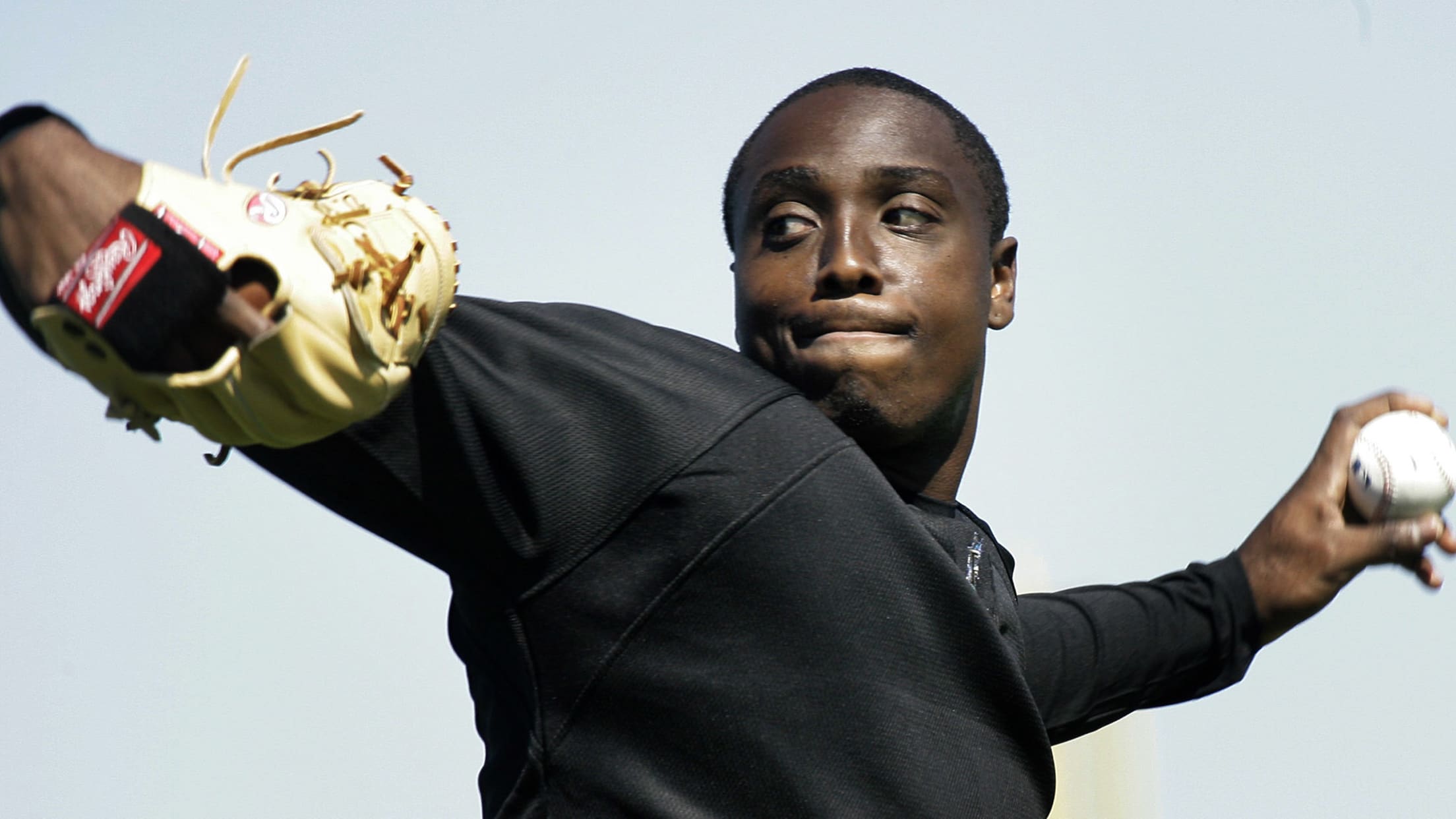 Nicknames often are used to express affection -- either through endearment, amusement or both. A baseball team that spends 162 regular-season games, plus Spring Training and the playoffs (for the lucky few) together, can become a family. Nicknames can signify togetherness. Over the years, the Marlins have had their fair
Marlins' Top 5 homegrown Draft picks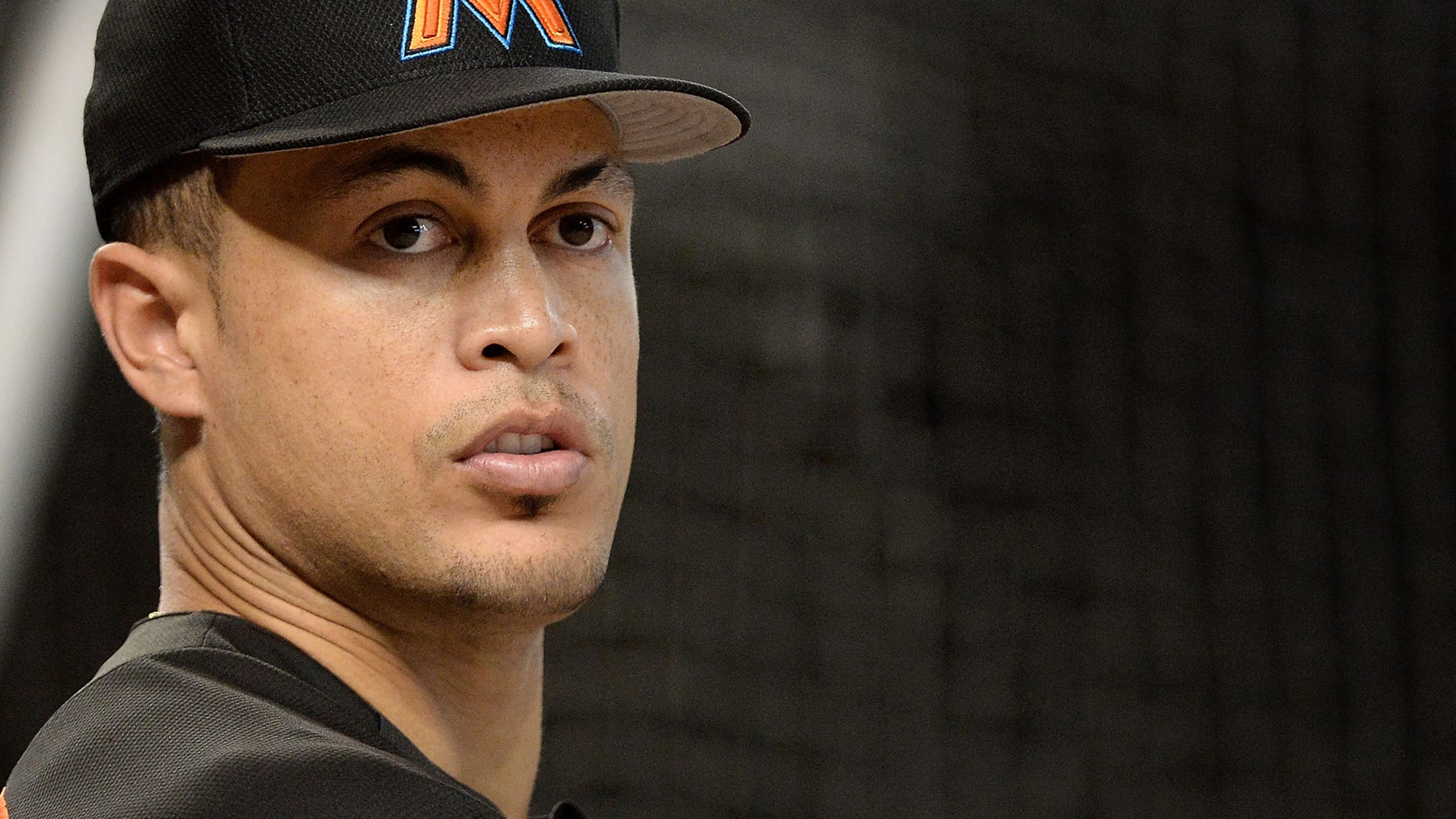 Since 1992, one thing has remained constant: the Marlins selecting future Major League stars in the MLB Draft. Whether it be a second-rounder who became a National League MVP Award winner or a heralded prep arm who turned into a World Series hero, here are the top 5 homegrown Draft
How 'Marley & Me' was shot at Marlins game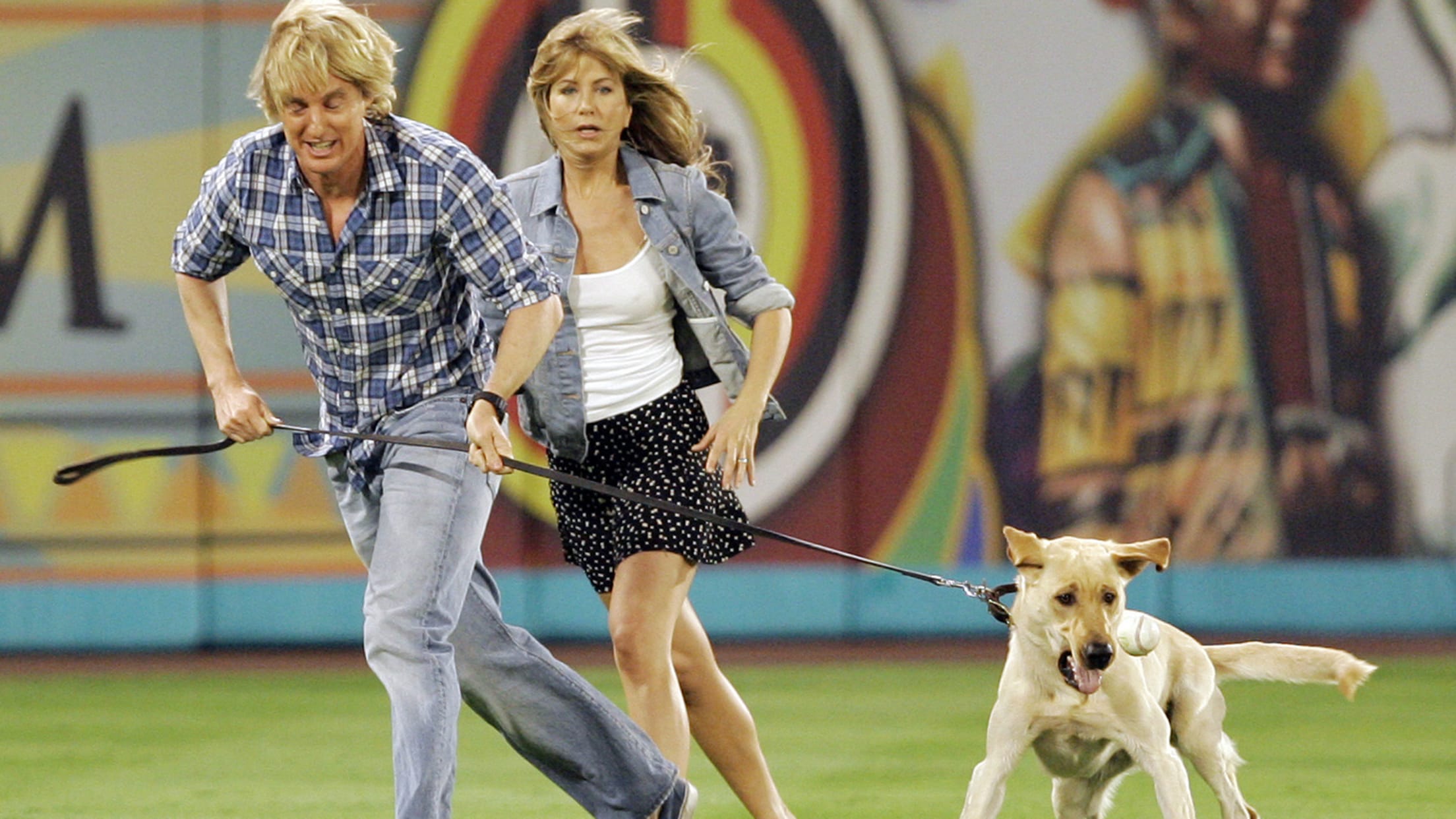 Before the dog days of summer, the Marlins played host to a Hollywood canine during the 2008 season. "Marley & Me," a film based on the '05 autobiographical book by John Grogan, follows the story of a couple that adopts a dog to test its readiness to raise a family.
The top 5 debut seasons in Marlins history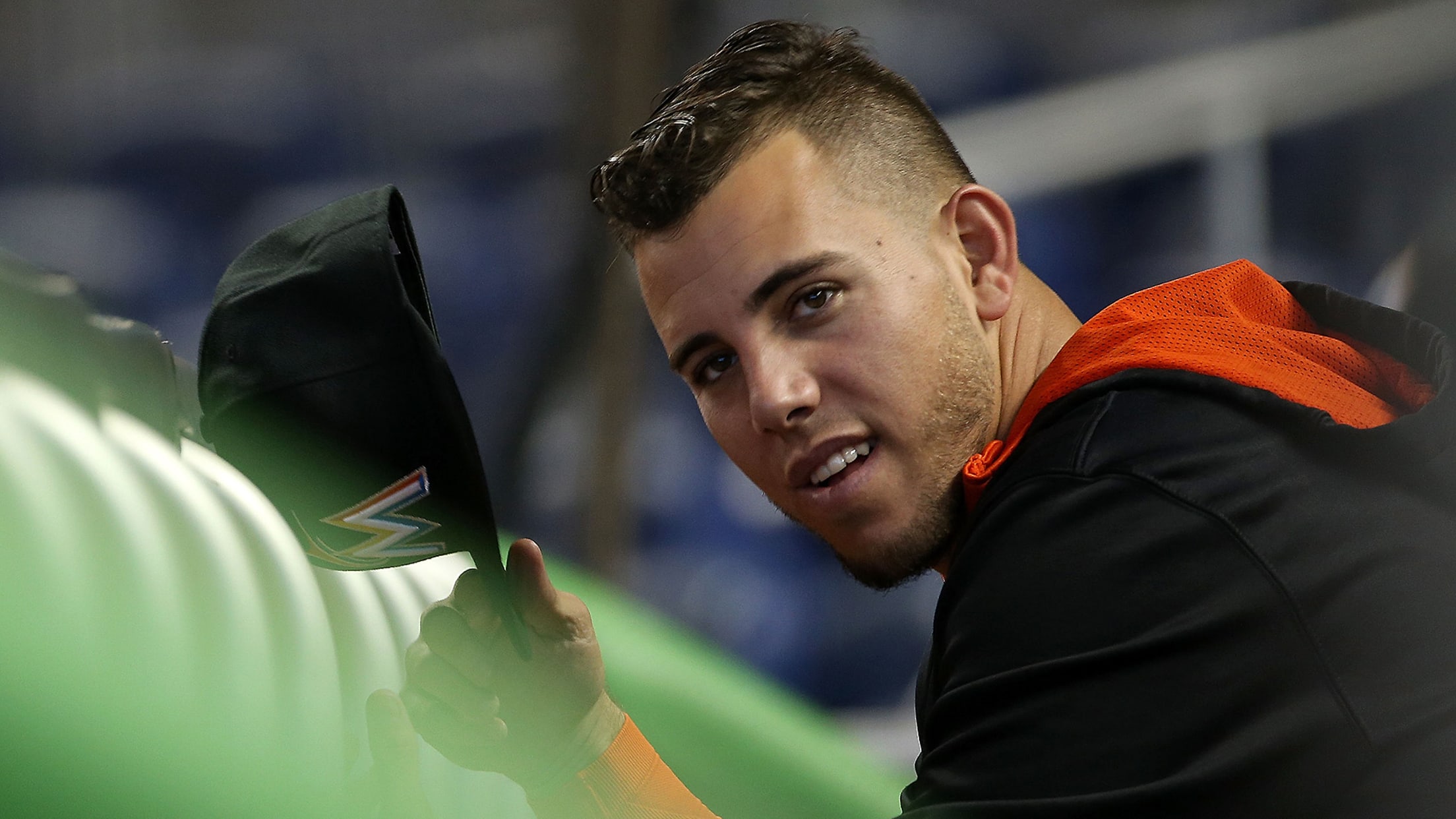 Over the course of the franchise's history, the Marlins have been known for showcasing elite young talent. Look no further than their four National League Rookie of the Year Award winners: Dontrelle Willis (2003), Hanley Ramirez ('06), Chris Coghlan ('09) and José Fernández ('13). In the following list, however, MLB.com
Bobblehead expert? Info about museum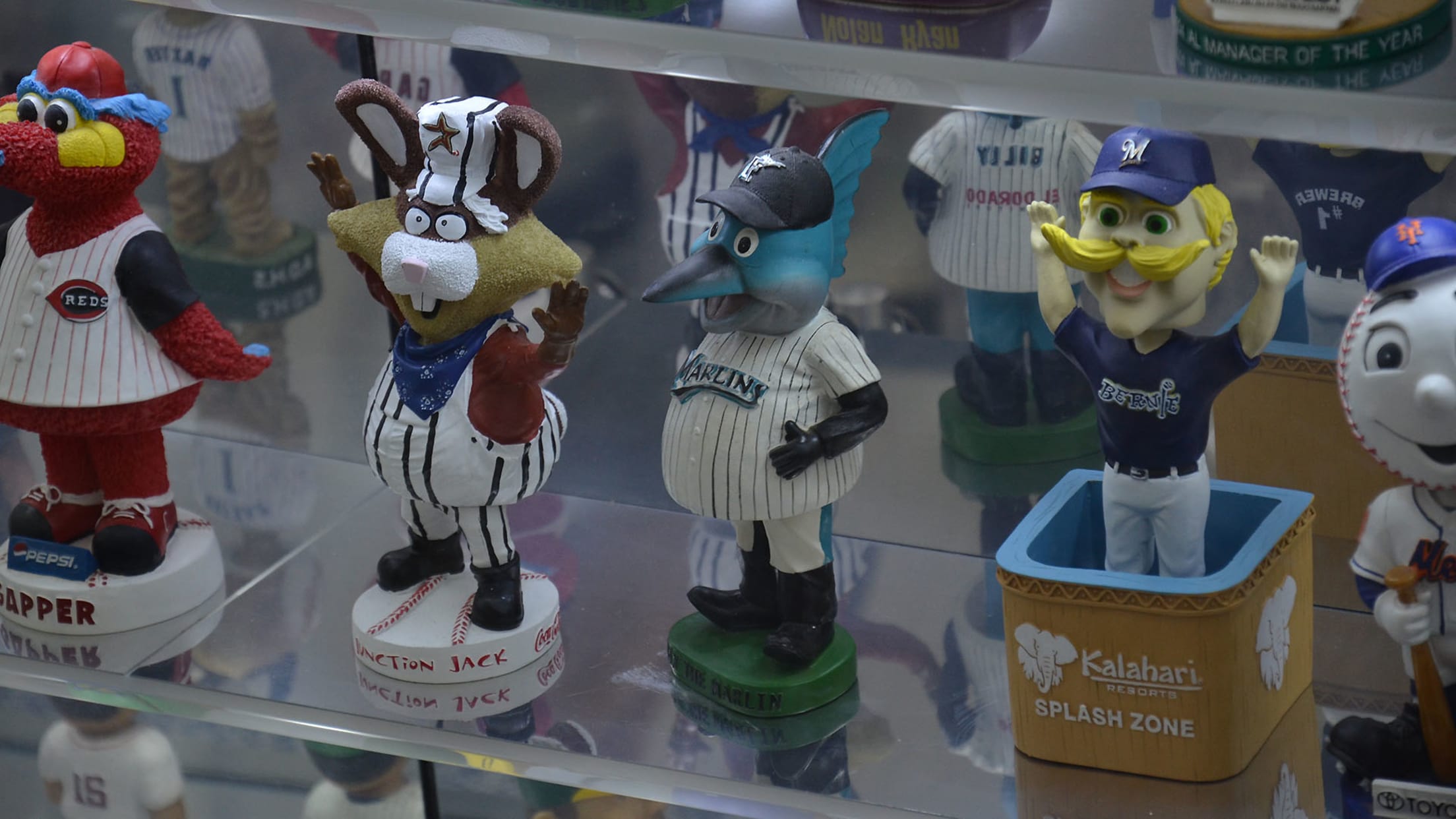 One of the most beloved features at Marlins Park is the Bobblehead Museum, the largest permanent and public display of bobbleheads in the big leagues, and a tribute to one of the most unique pieces of sports memorabilia. Here are answers to common questions about the museum: How many are
The 5 best single games by Marlins pitchers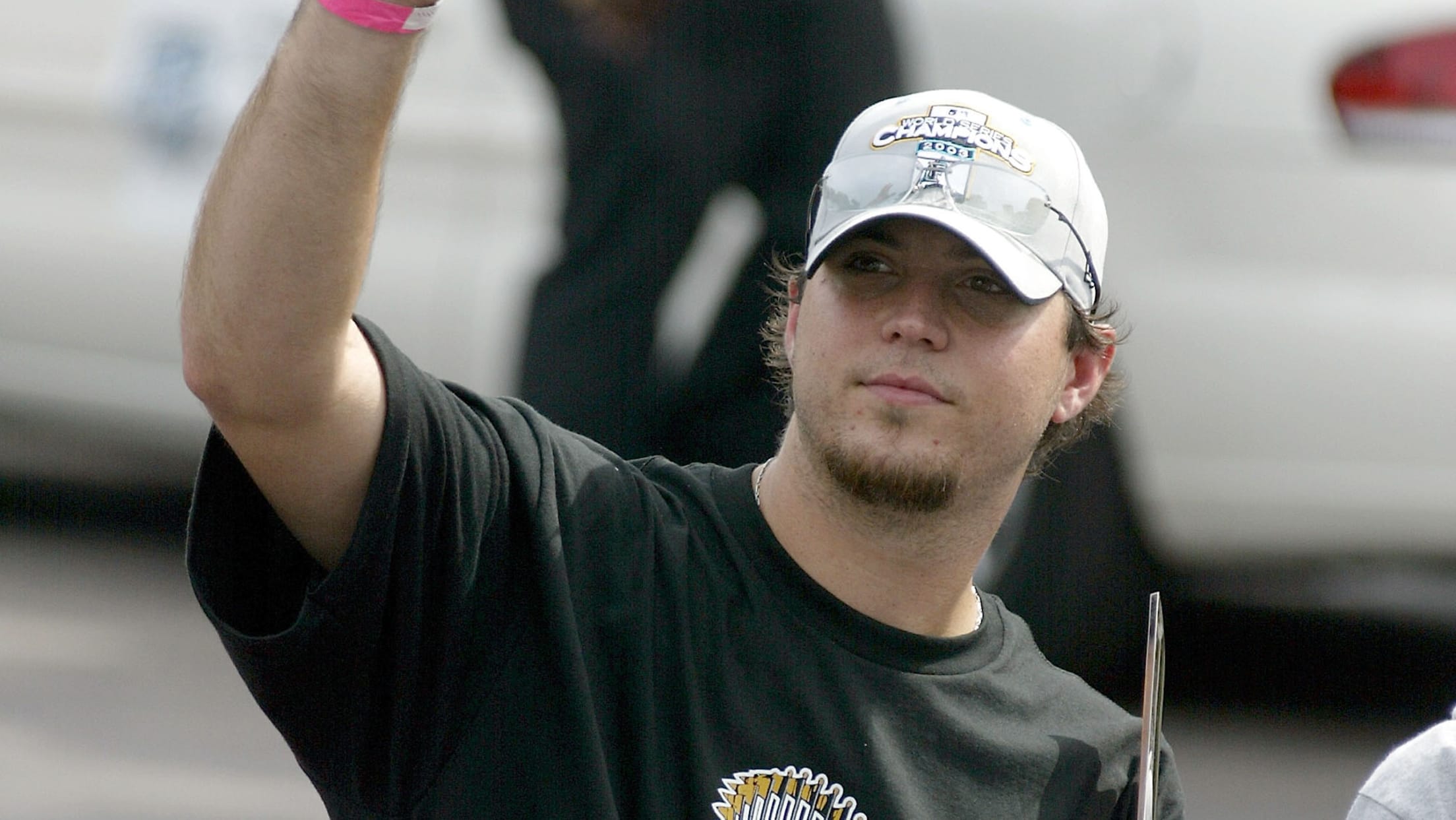 Marlins phenoms and veterans alike have showcased elite stuff over the years. In coming up with the top five single-game pitching performances in club history, it would have been easy to reference the six no-hitters and call it a day. But we already have a story on that! 1. Josh
These Marlins raked the most in one game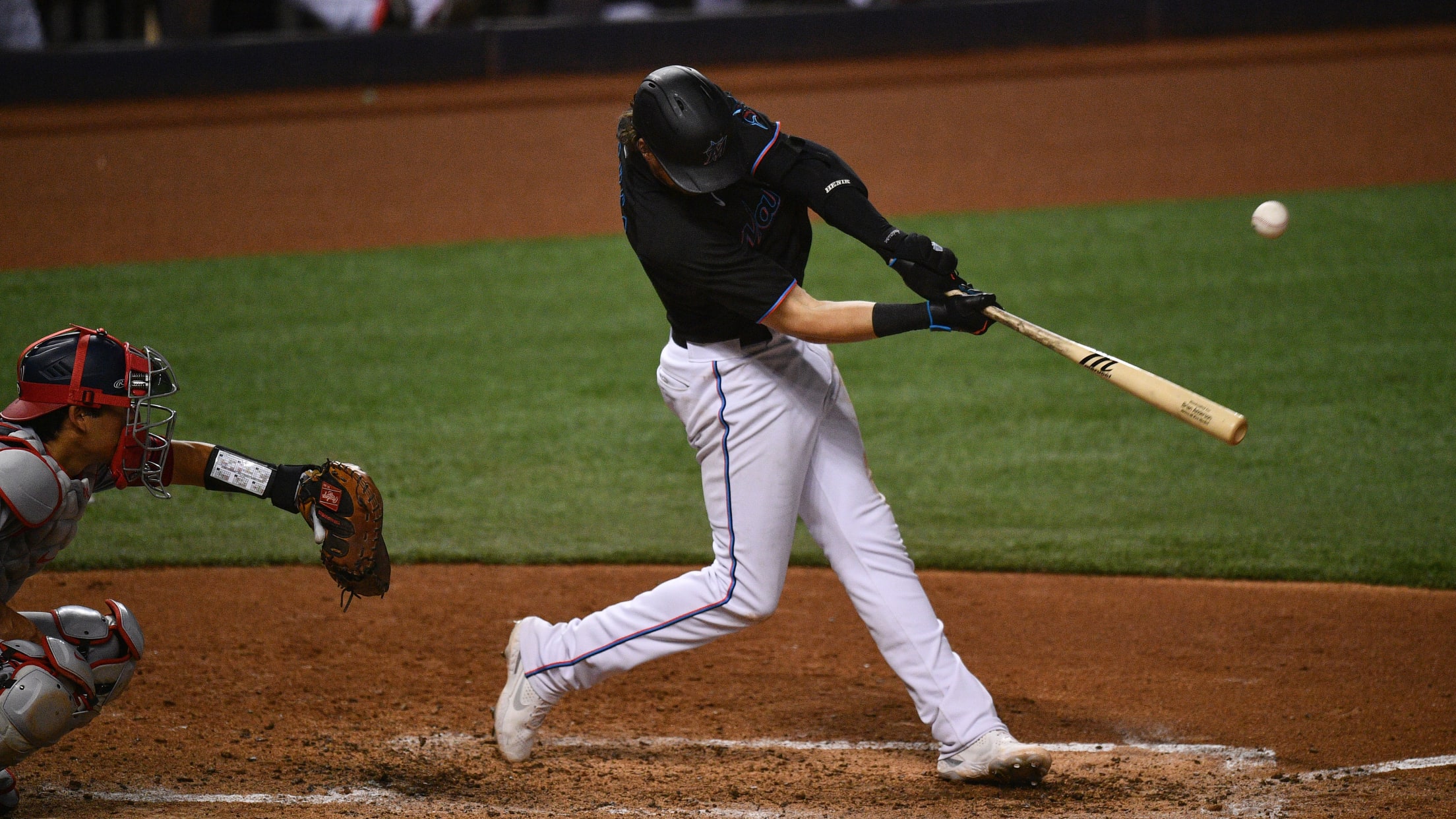 The Marlins have had their share of talented hitters -- from a National League MVP Award winner to two batting champions to several NL Silver Slugger Award winners. Those achievements recognize a season's body of work, but what about the best single-game hitting performances in club history? Here are the
South Florida kids to play for the Marlins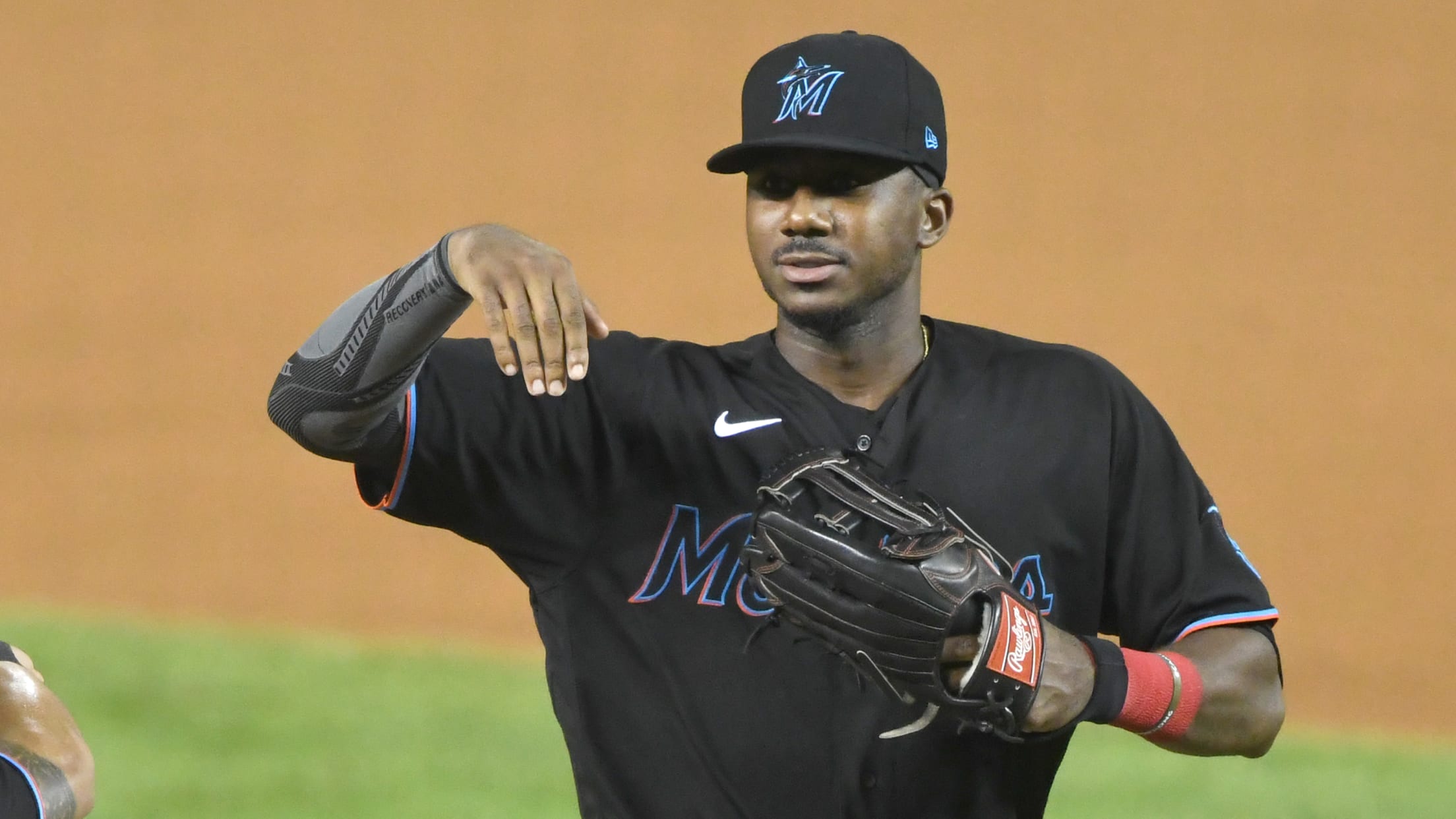 Florida is fruitful when it comes to baseball talent. But until the Marlins joined Major League Baseball as an expansion franchise in 1993, there were no teams in the state to capitalize on homegrown players. Below is a list of players who either were born in or went to high
Every Rule 5 Draft pick in Marlins history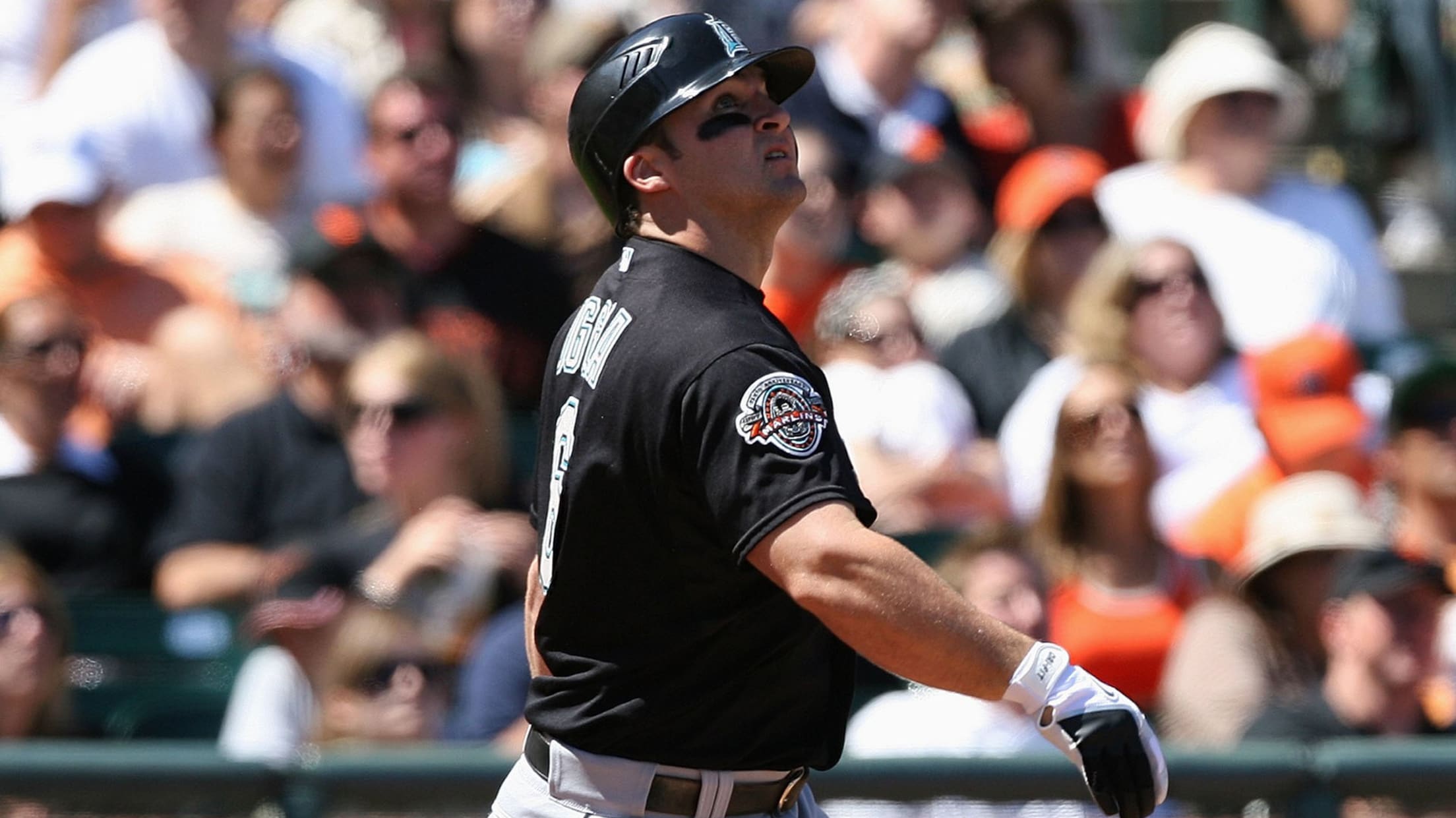 MIAMI -- The Marlins have traditionally been active in the annual Rule 5 Draft, just as they were in 2020, when they selected right-hander Paul Campbell from the Rays' Triple-A roster. Miami has viewed the Rule 5 Draft as a way to infuse talent into the organization. Here's a look
Marlins' top 5 Winter Meetings transactions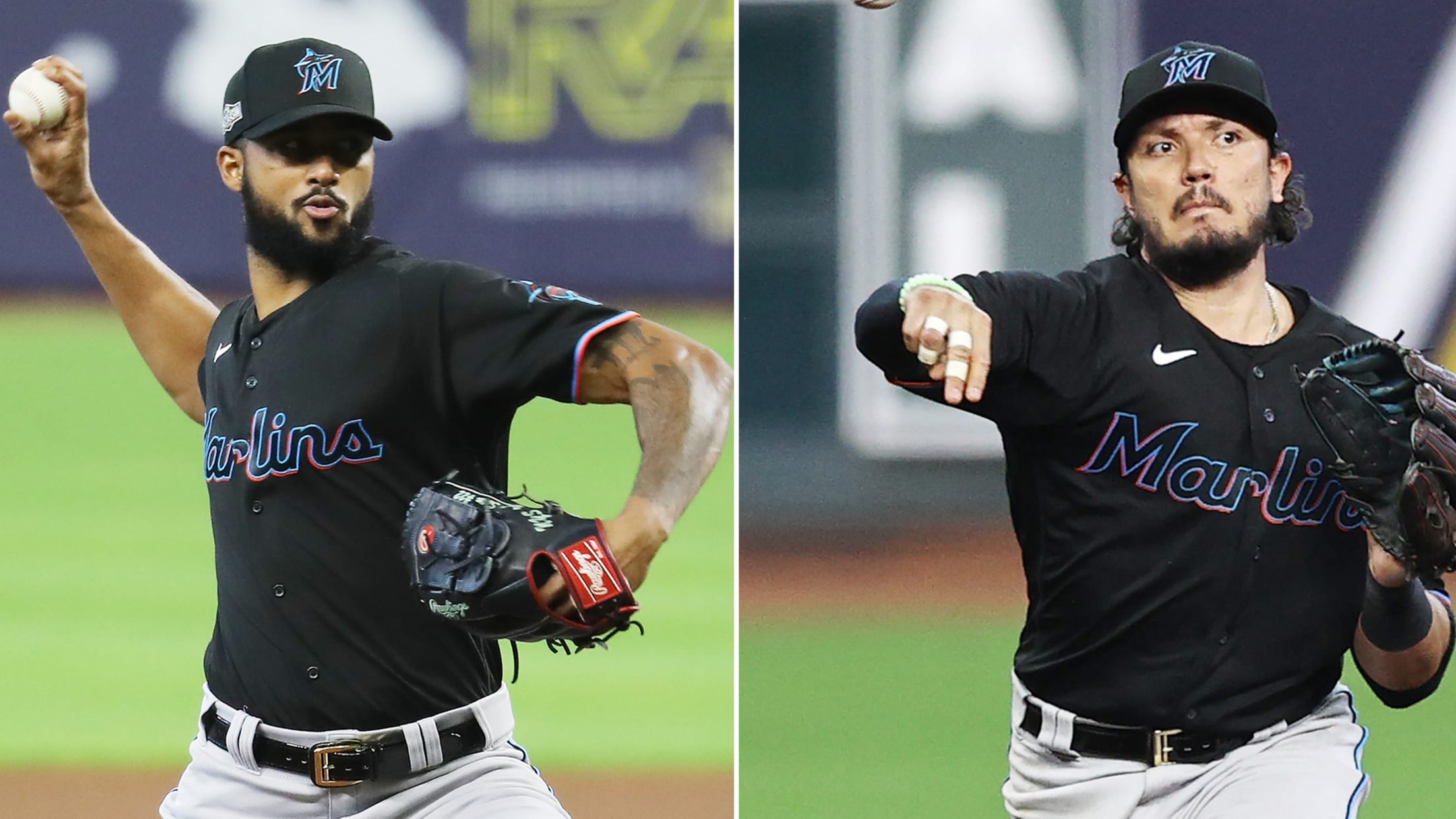 MIAMI -- MLB's virtual Winter Meetings will be held this week, which, for the Marlins, means an opportunity to further explore the free-agent and trade markets. The Marlins certainly have a history of being active at the Winter Meetings, with some of their most significant player moves stealing headlines in
How Billy the Marlin went to bat for inclusion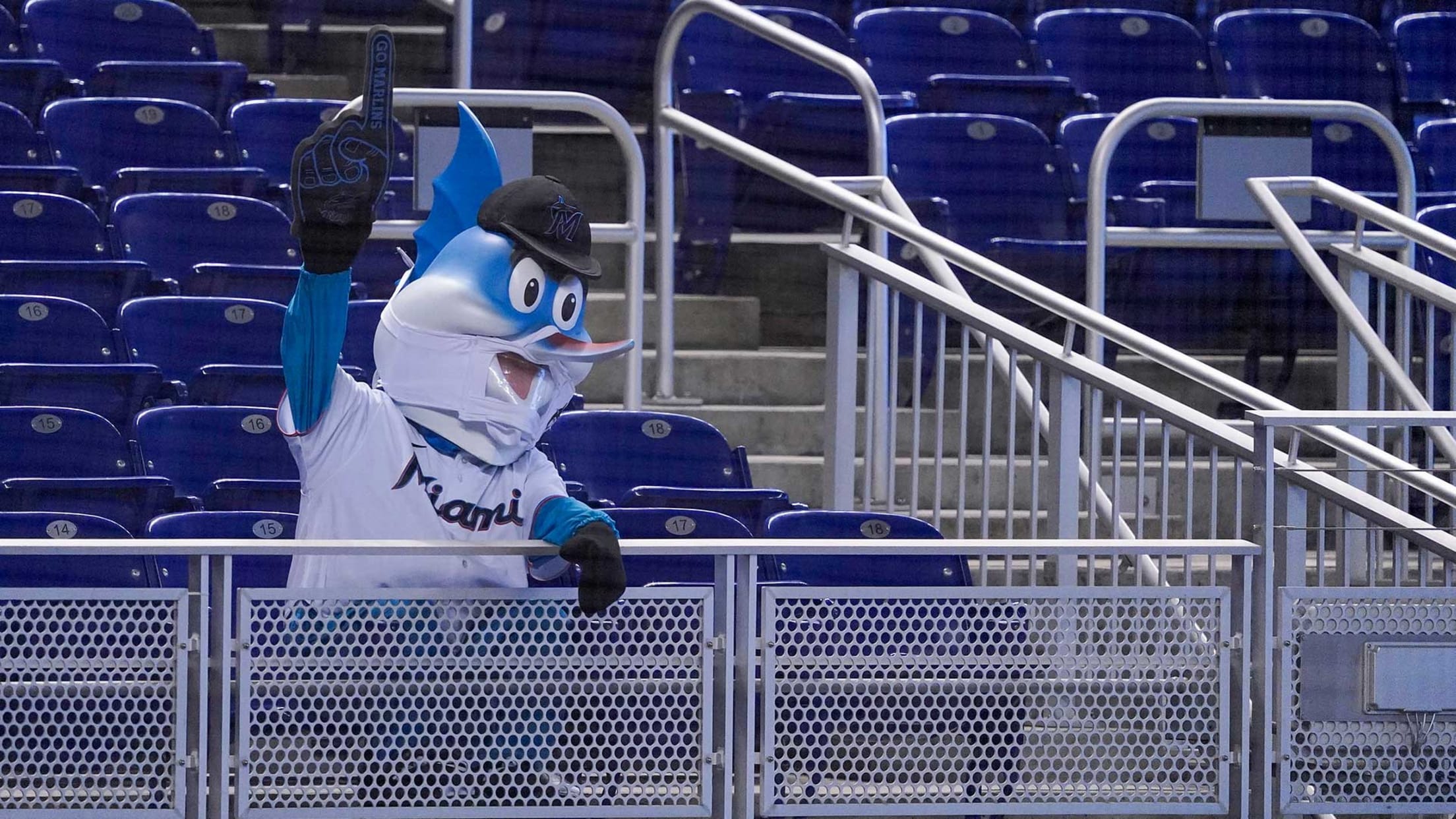 MIAMI -- Billy the Marlin certainly did his part practicing social distancing during the 2020 MLB season. Not only did the Marlins' popular, long-beaked mascot stay clear of those around him during games, he also helped raise awareness for the hearing impaired. Fans who watched the Marlins closely may have
McKeon stands alone as Marlins' best manager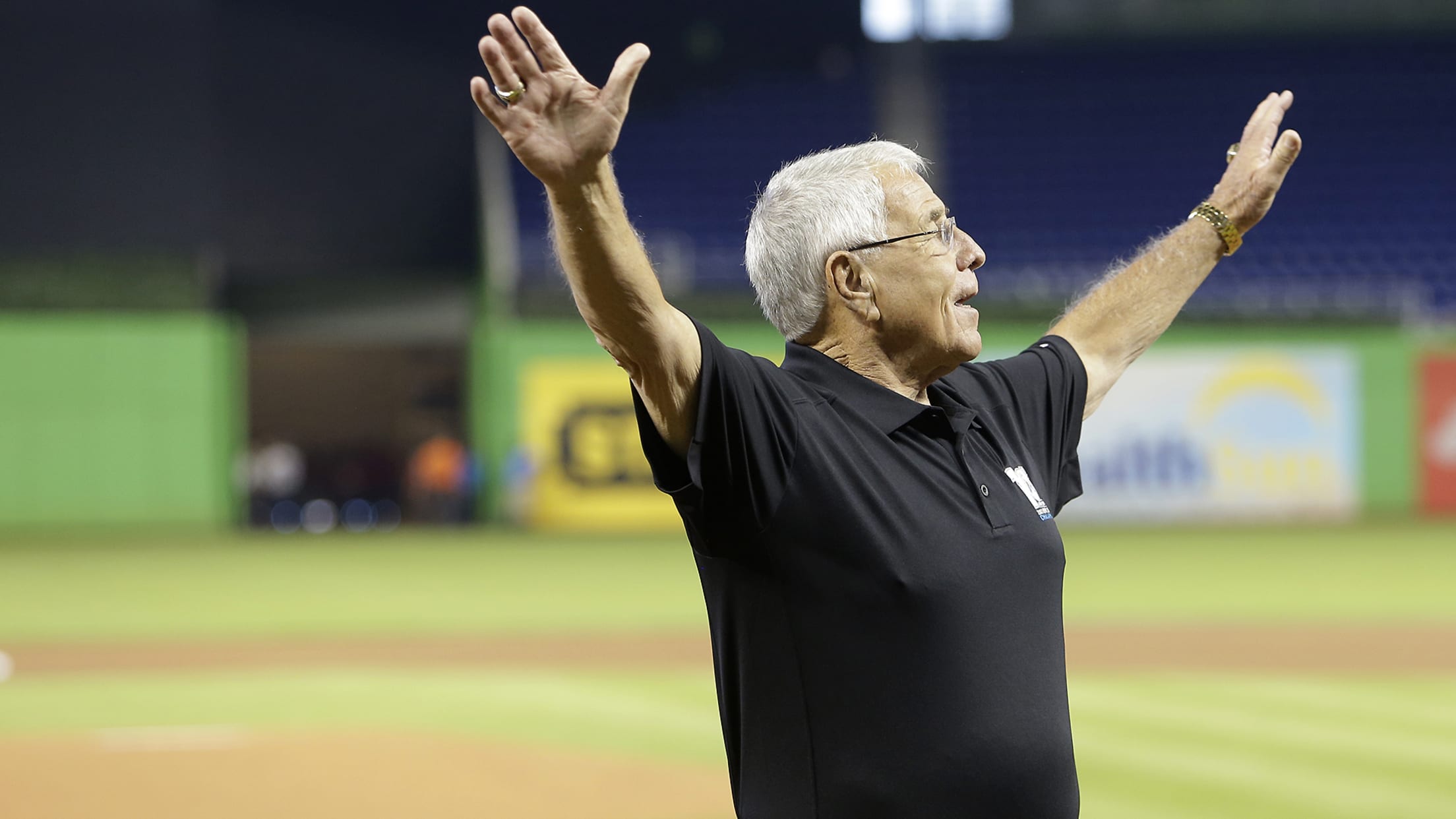 No one loves a good debate quite like baseball fans, and with that in mind, we asked each of our beat reporters to rank the top players by position and top manager in the history of their franchise, based on their career while with that club. These all-time selections are