An inside look at how the new rules will work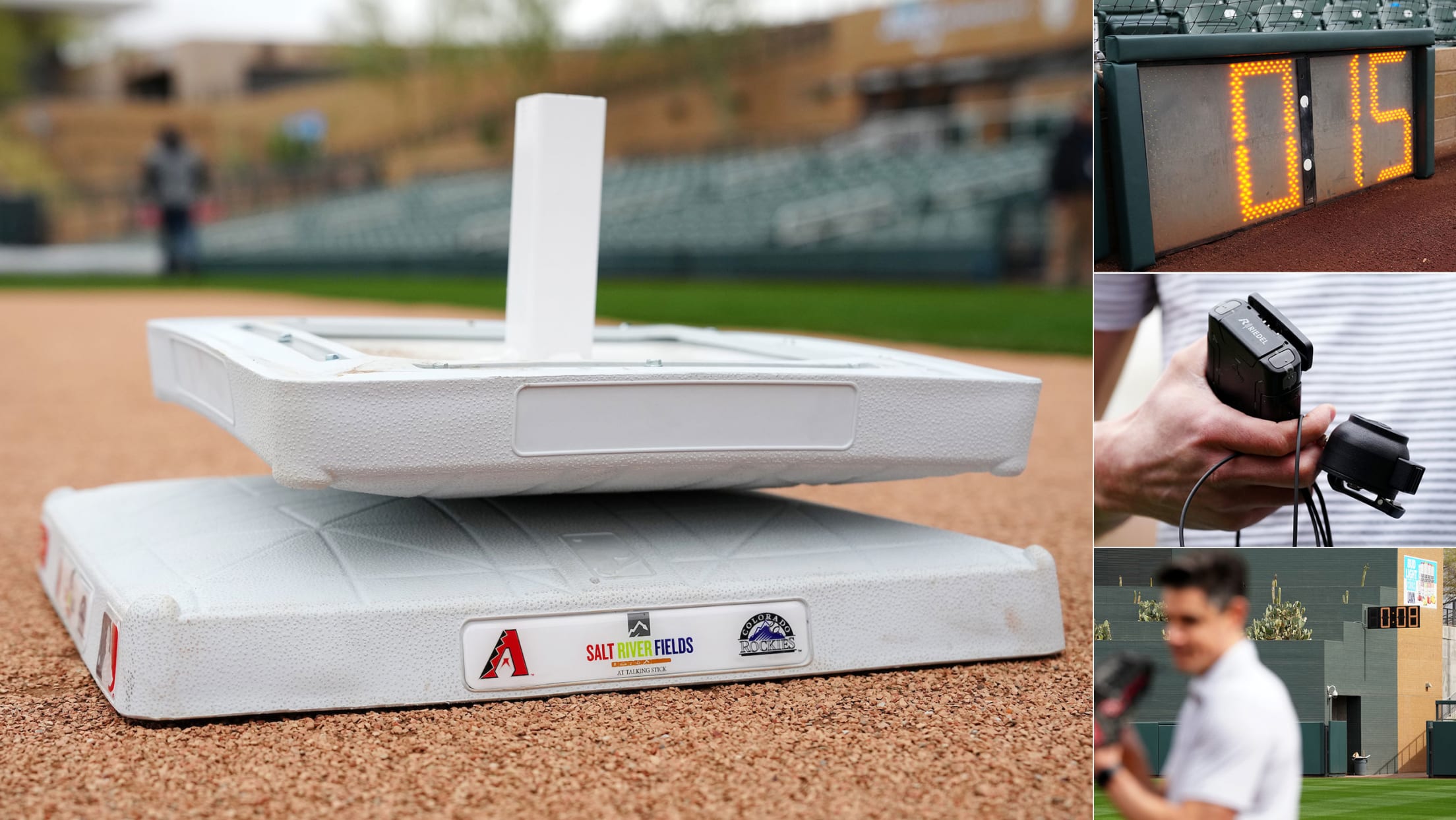 SCOTTSDALE, Ariz. -- We know how Major League Baseball's new rules for 2023 look on paper. But how will they look in practice? The arrival of the pitch timer, restrictions on extreme infield shifts and bigger bases combine for the most significant alterations to MLB rules in decades, and that's
On 1st full day with new rules, games 'better,' with 'more action'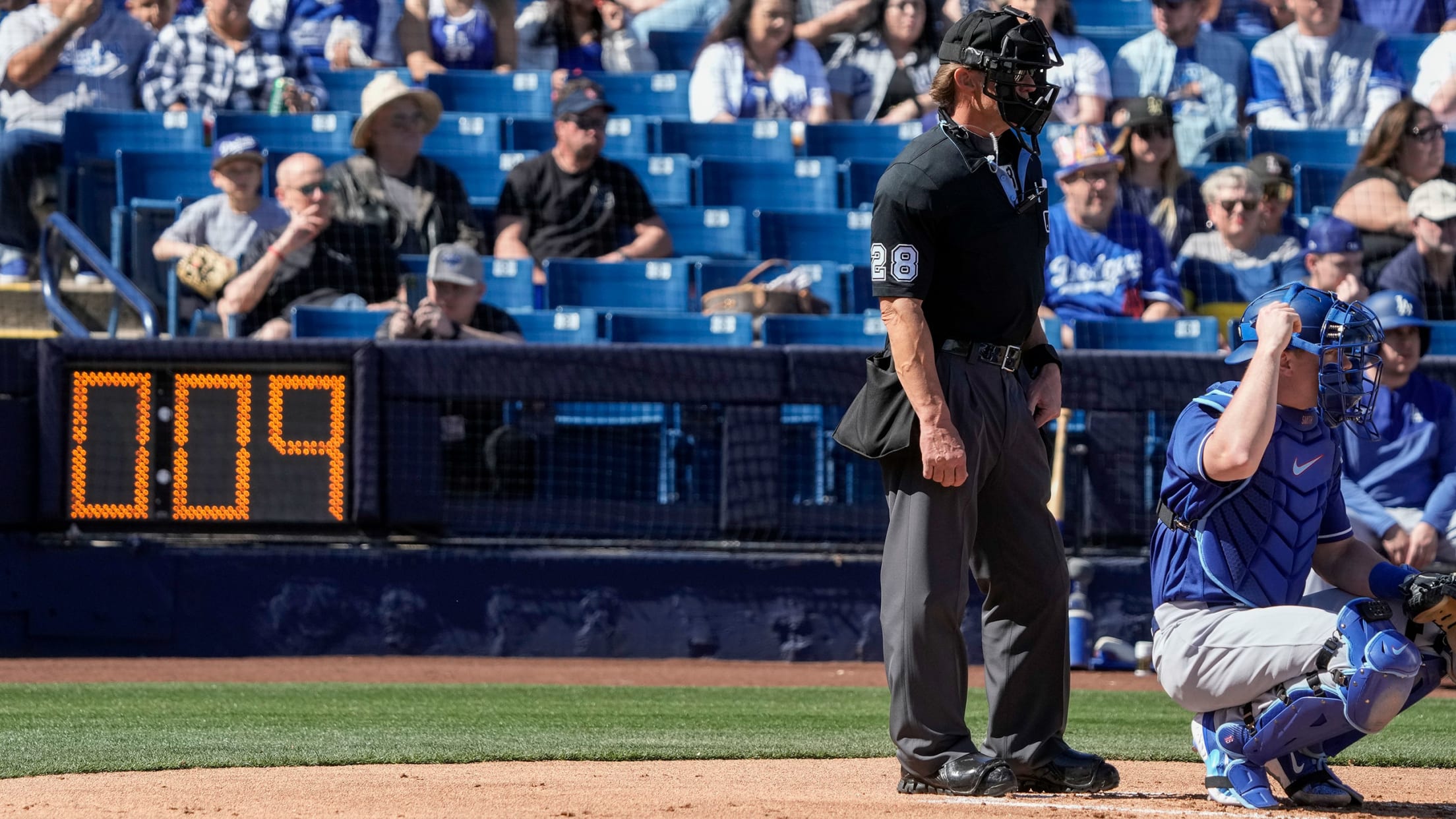 Baseball's new era arrived as many new eras do. With a lot of intrigue and a little awkwardness. With the excited embrace of some, the miffed objections of others and the ultimate conclusion that the game -- and the world -- will, indeed, go on. It's Spring Training, so --
All of your questions about the new baseball rules, answered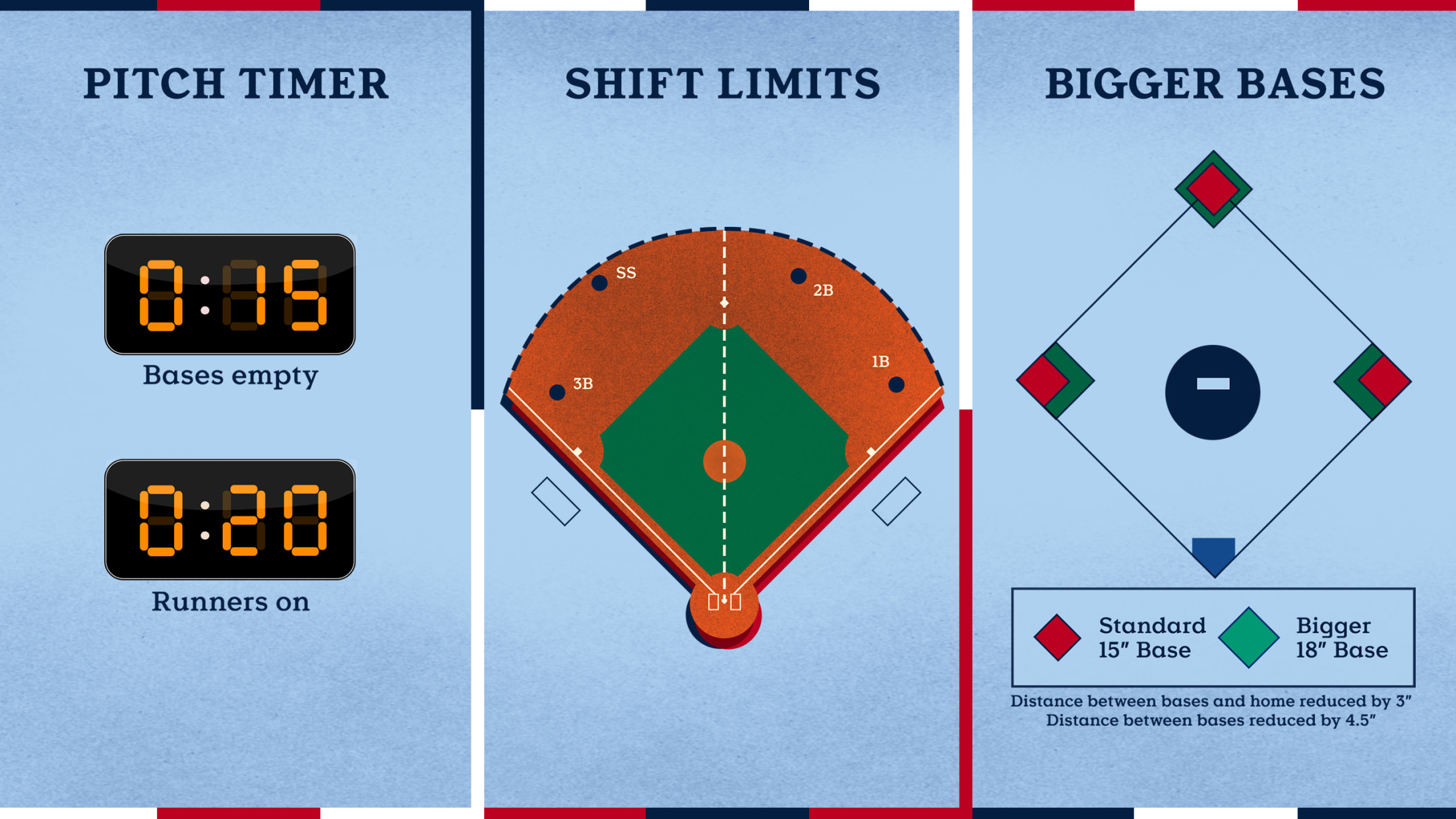 The 2023 Major League Baseball season brings a wave of rules changes collectively aimed at improving the game's pace of play and increasing action on the field. The arrival of the pitch timer, restrictions on defensive shifts and bigger bases makes for one of the more ambitious adaptations to the
Why this Spring Training will be an adjustment period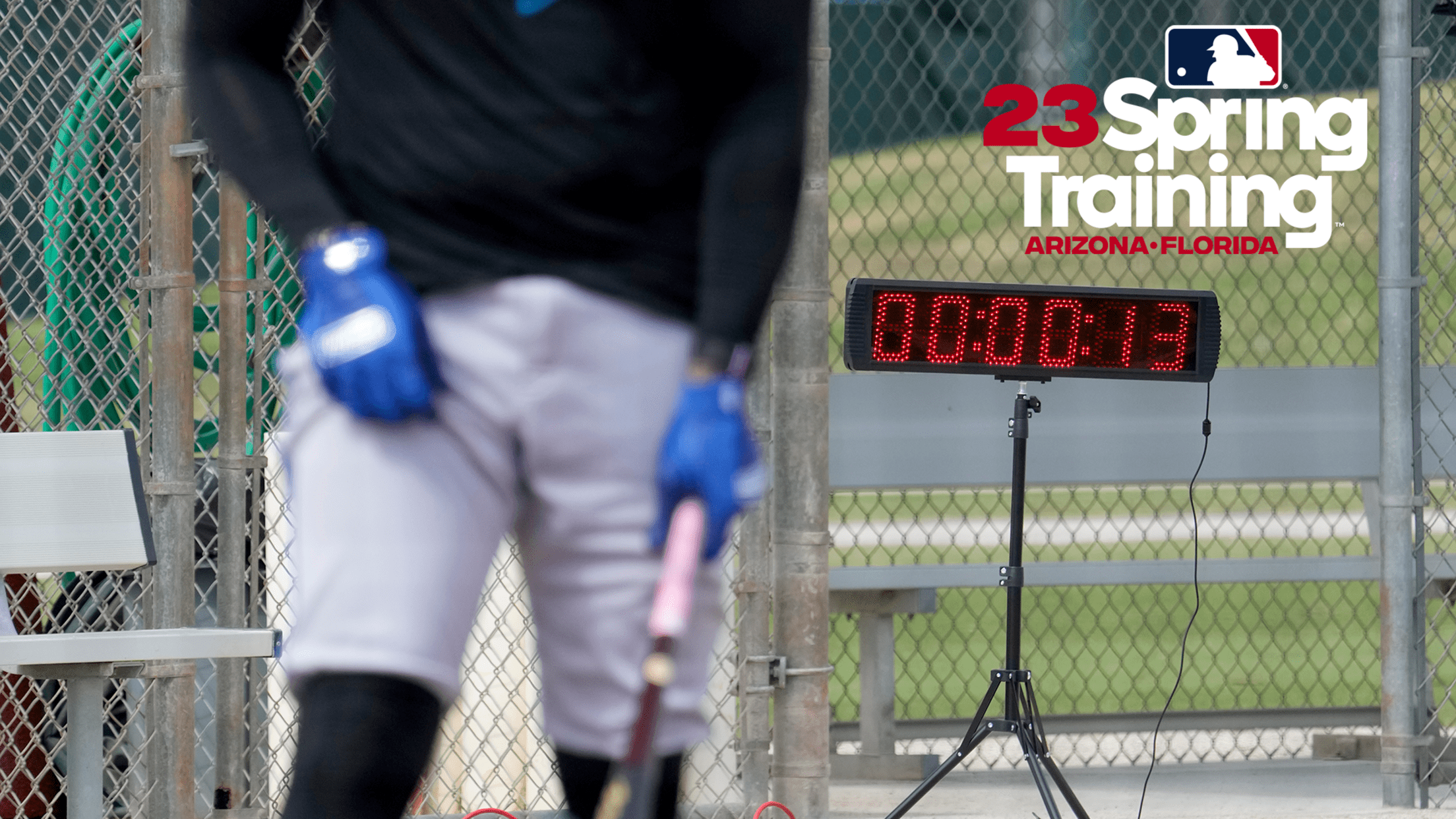 This year, Spring Training will not just be about players showing up in the "best shape of their lives" and "getting their work in" and uttering all of our other favorite camp clichés. We are about to embark upon a spring exhibition season unlike any other in baseball's history. Because
How the pitch timer can revive the stolen base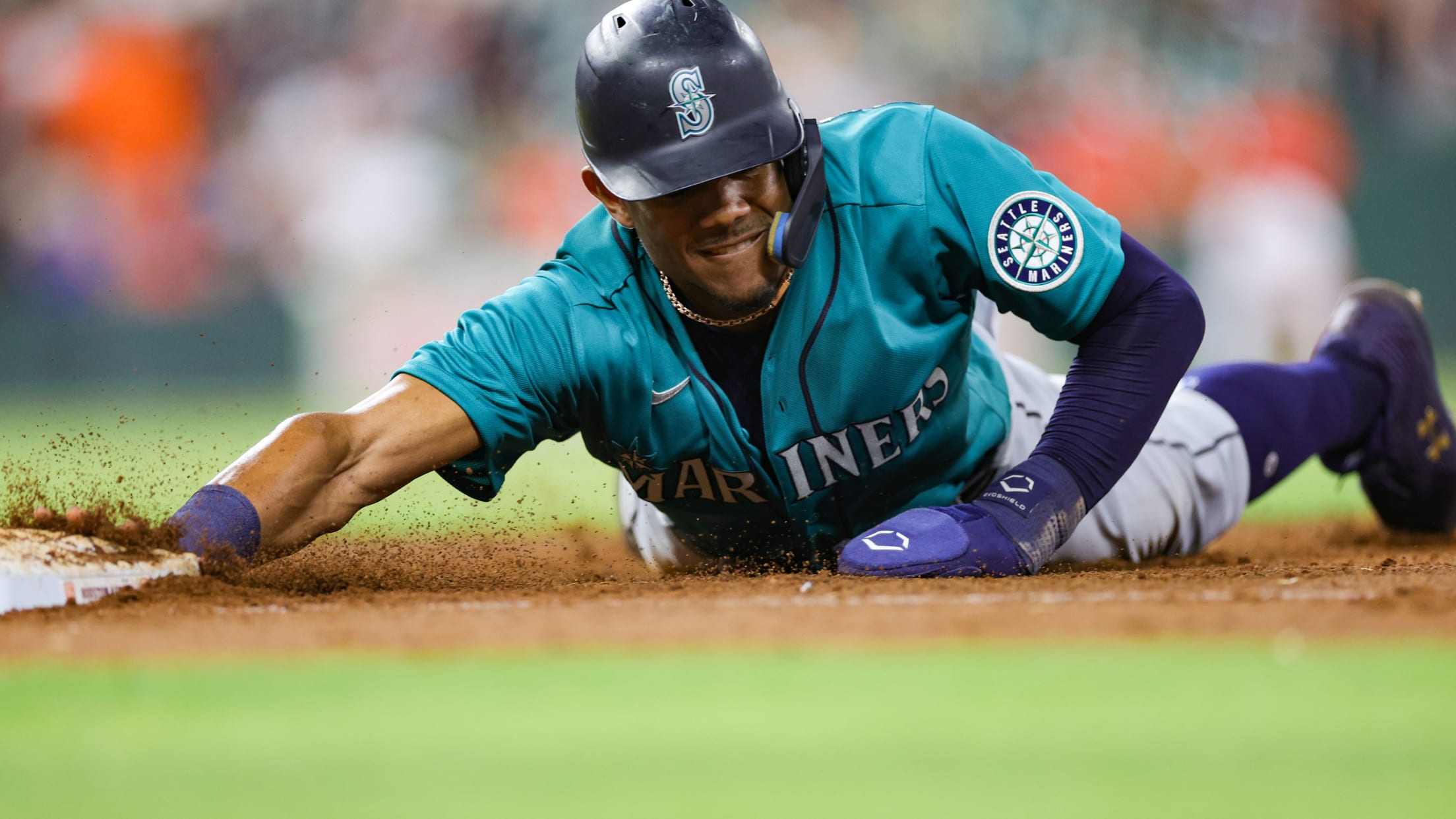 This story was originally published during the 2022 season, but we are resurfacing it in light of the announced rule changes for 2023.
No more shift could mean quite a few more hits for these batters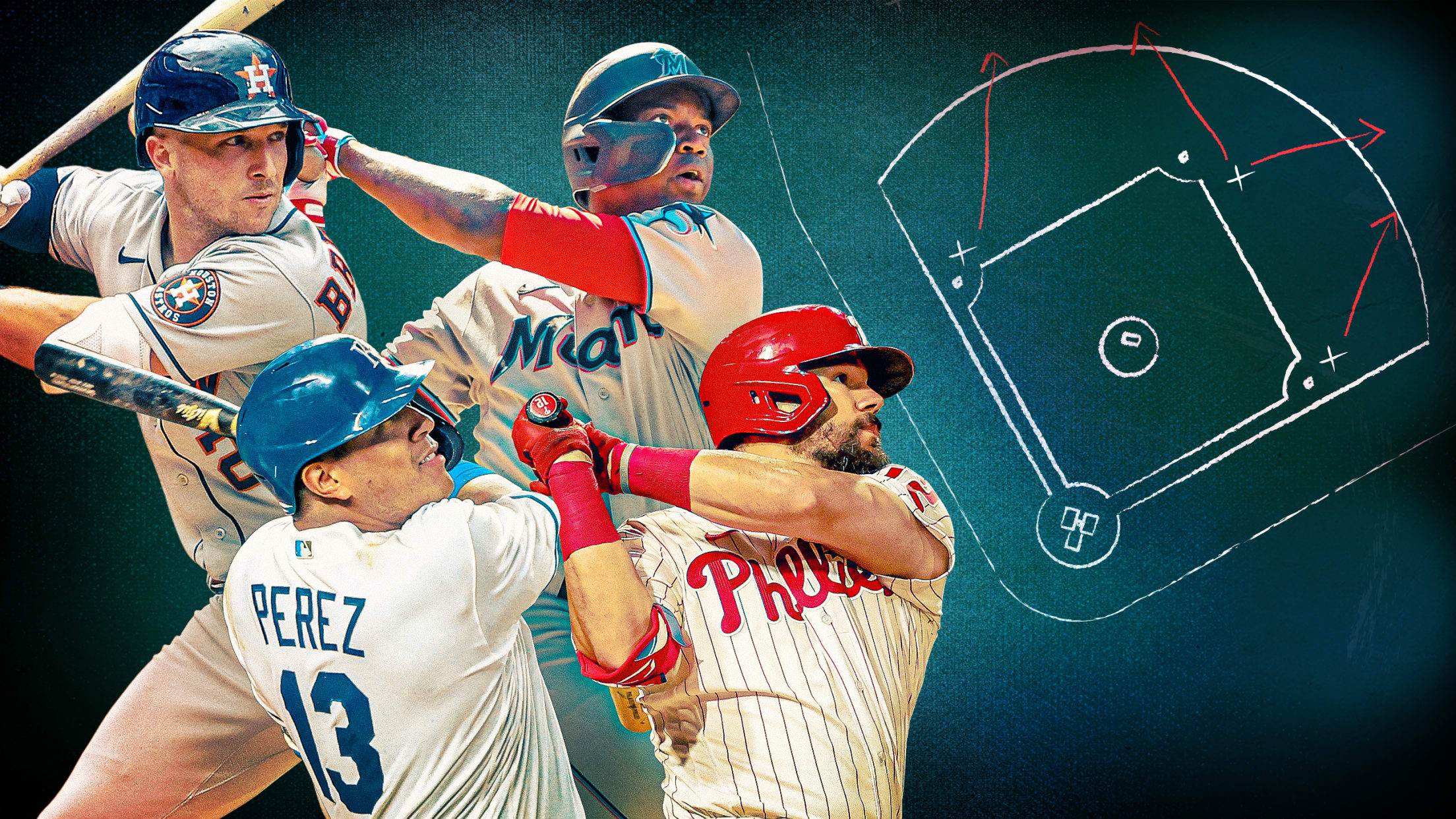 Earlier this winter, we dug into the upcoming positioning ban, attempting to use Statcast data to identify which hitters might benefit the most from the new rules. As we discussed at the time, it's complicated -- mostly because teams can still position intelligently within the rules, and because we don't
A behind-the-scenes look at how the pitch timer works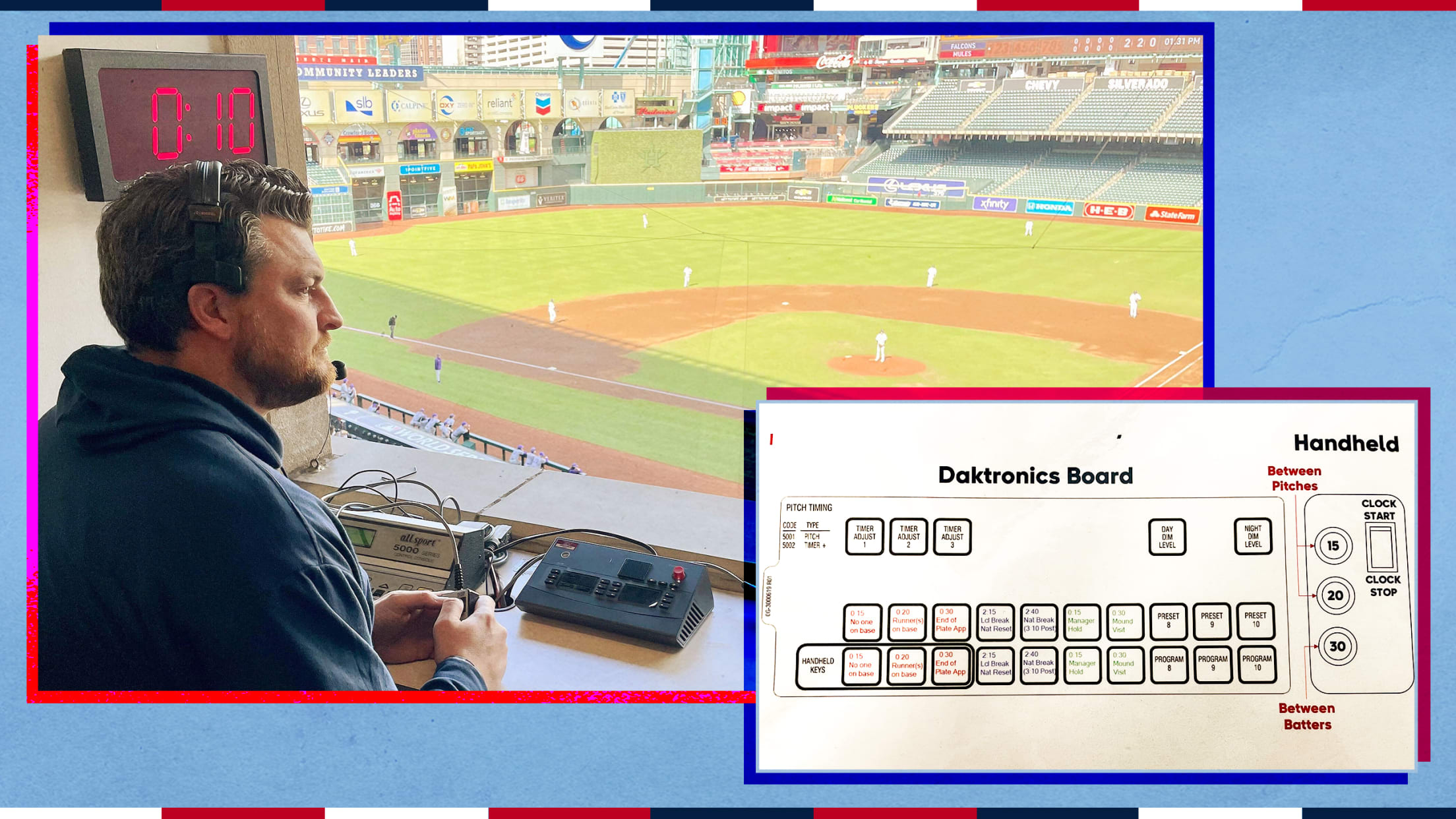 HOUSTON -- The slugger went deep, then the console went beep. As Central Missouri infielder John Prudhom crossed home plate Saturday after hitting a towering two-run home run in the first inning of a game at the Houston Winter Invitational at Minute Maid Park, Billy Cannon pressed the button that
Fast workers explain how to play nice with pitch timer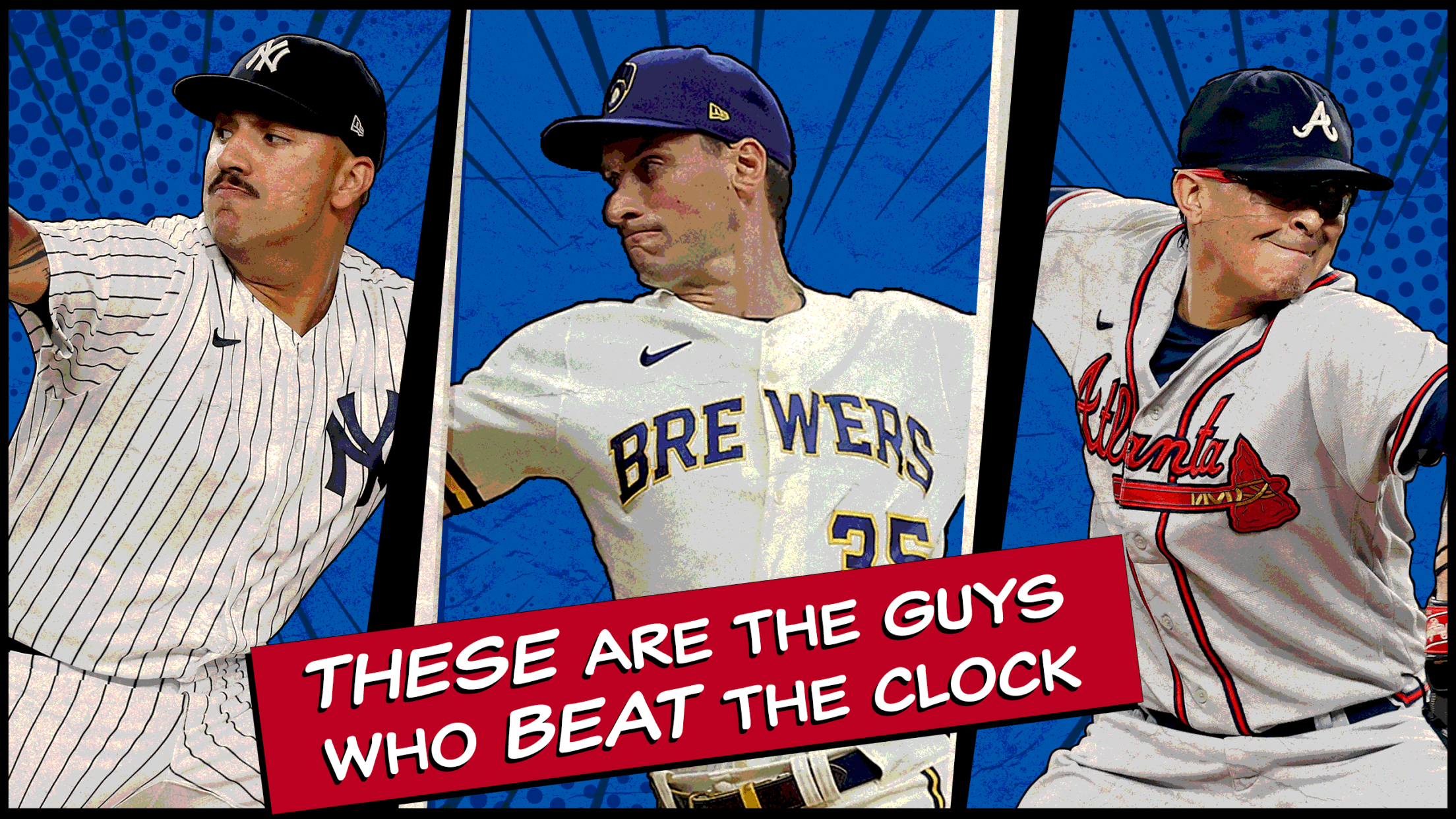 Nestor Cortes walked down the mound, received the throw back from his catcher and did what so many of his pitching heroes would do. He took a short stroll through the grass around the mound, thought about the next pitch and what he wanted to do with it, then climbed
MLB Network special breaks down 2023 rule changes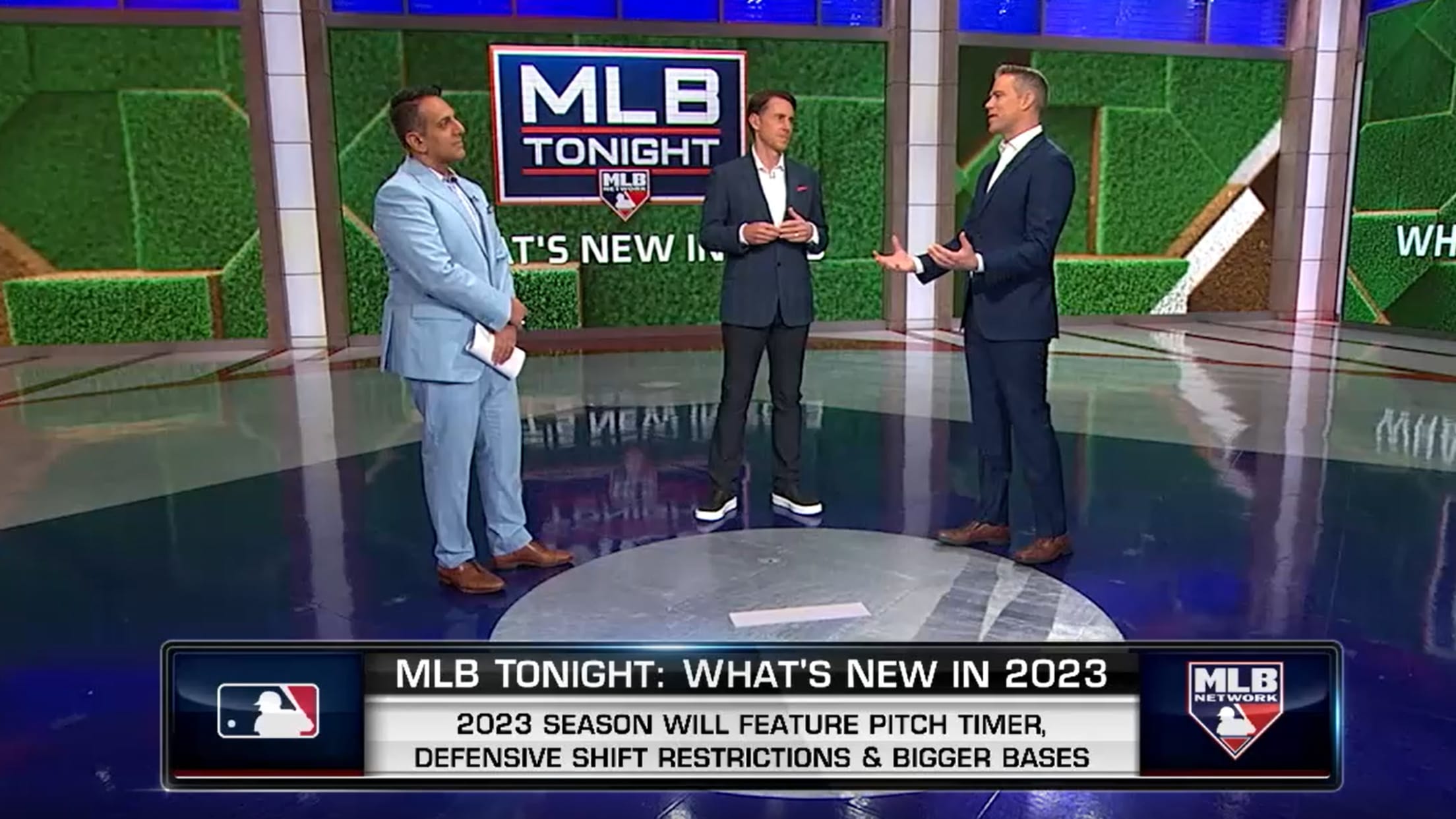 One of the most intriguing storylines heading into the 2023 MLB season is how the new rules being implemented will impact the game. With new infield shift restrictions, a pitch timer and larger bases among the changes this year, it will be exciting to watch the resulting effects. MLB Network
6 things I learned watching the pitch timer in action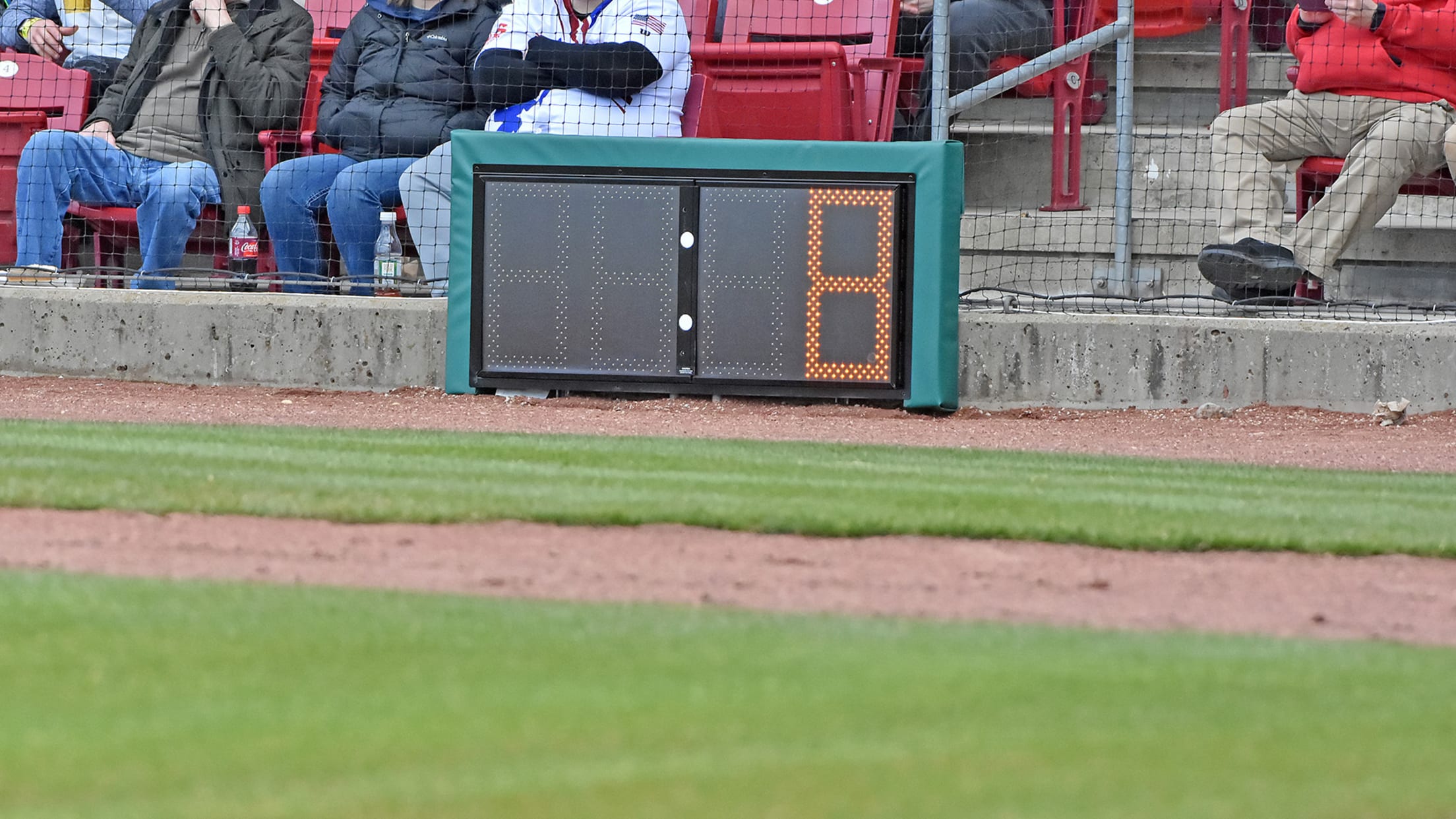 This story was originally published earlier this season, but we are resurfacing it today in light of the announced rule changes for 2023.
A guide to rules changes in MLB (and sports) history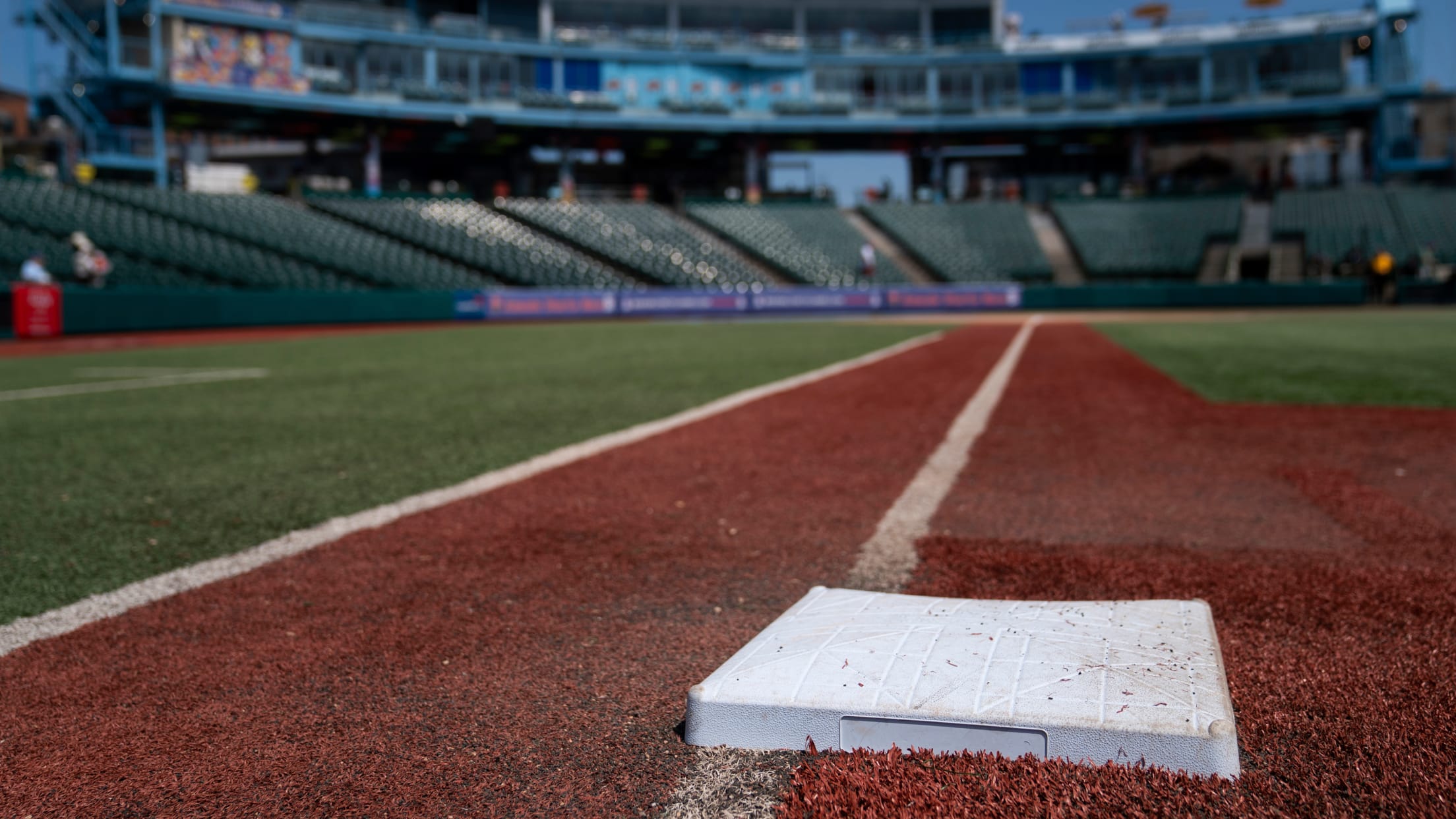 The changes coming to Major League Baseball in 2023 -- the pitch timer, defensive shift limits and bigger bases -- are significant. Merely reading about them creates a feeling of unfamiliarity. But are they unprecedented? Hardly.
What do managers think of new rules? Hear it in their own words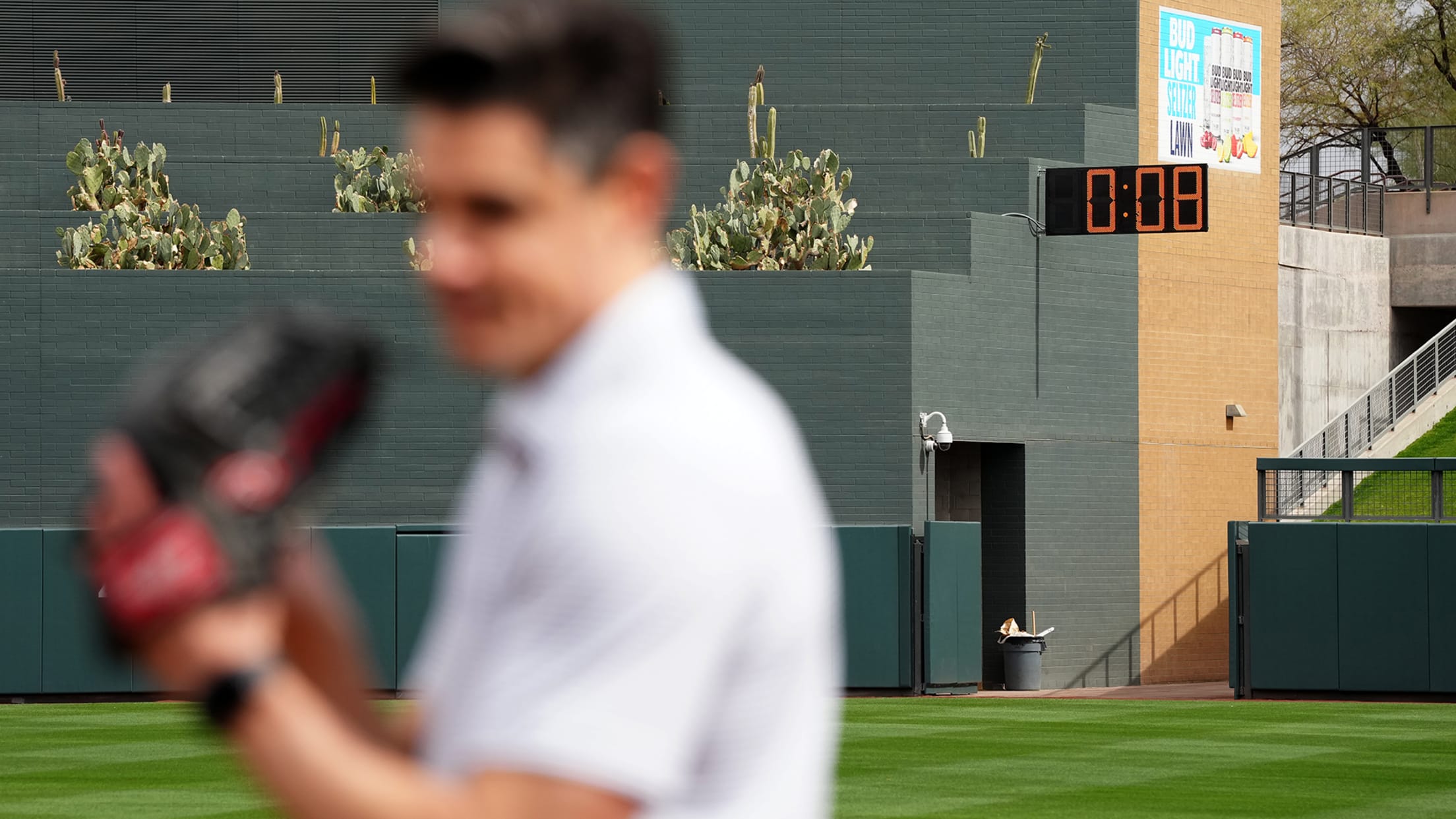 Baseball is back now, and that is always the best possible news at this time of year, with players on the field in Florida and Arizona. Here is even better news: The game is going to be better this season. It just is, because of three important changes that have
New rules: 5 takeaways from Spring Training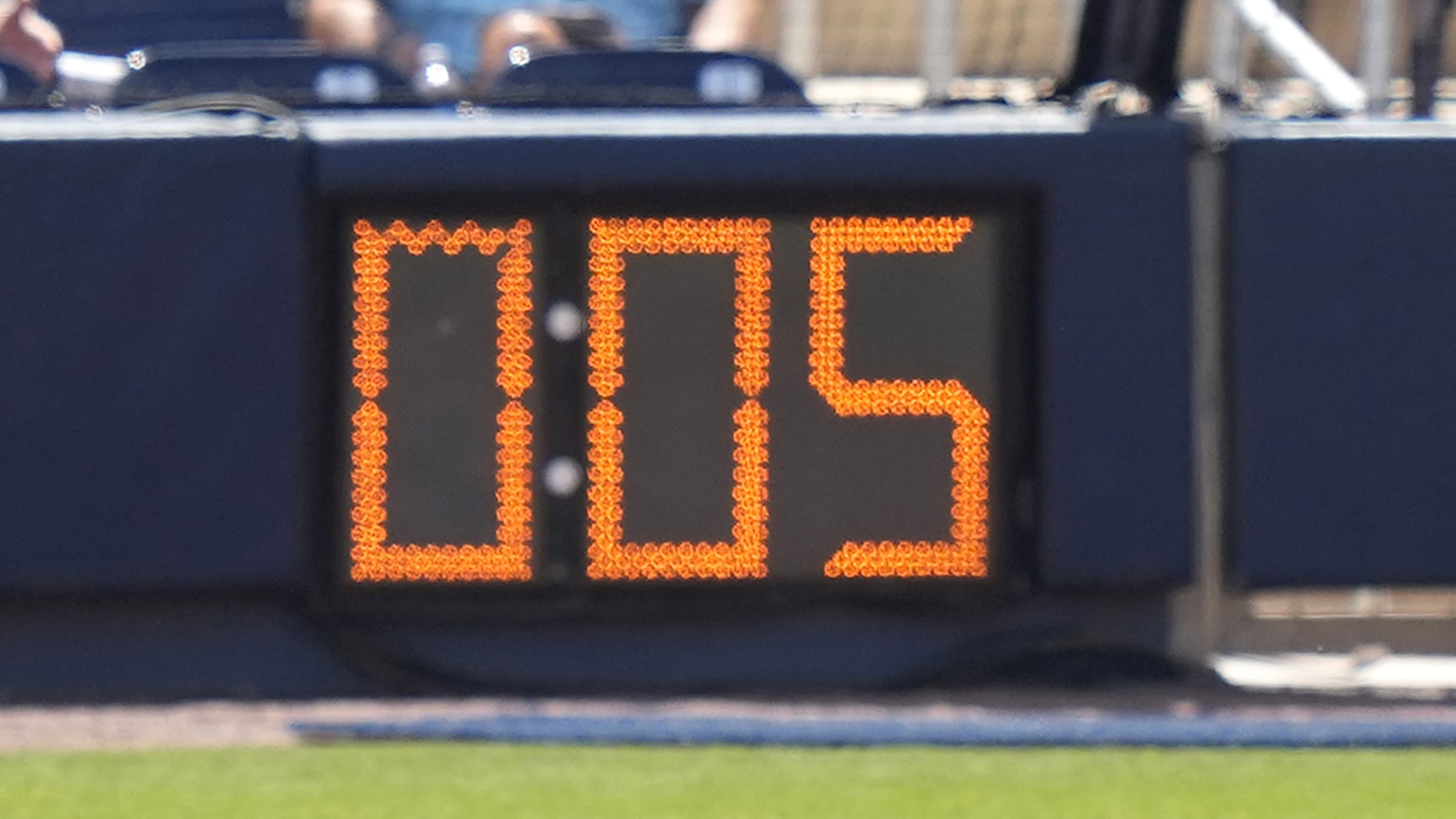 We know not to take Spring Training numbers all that seriously. The Cardinals, for instance, will not be staging a parade to celebrate having the best record of the exhibition season. But the numbers from the Grapefruit and Cactus Leagues are quite a bit more important when they relate to
8 changes fans need to know for the '23 season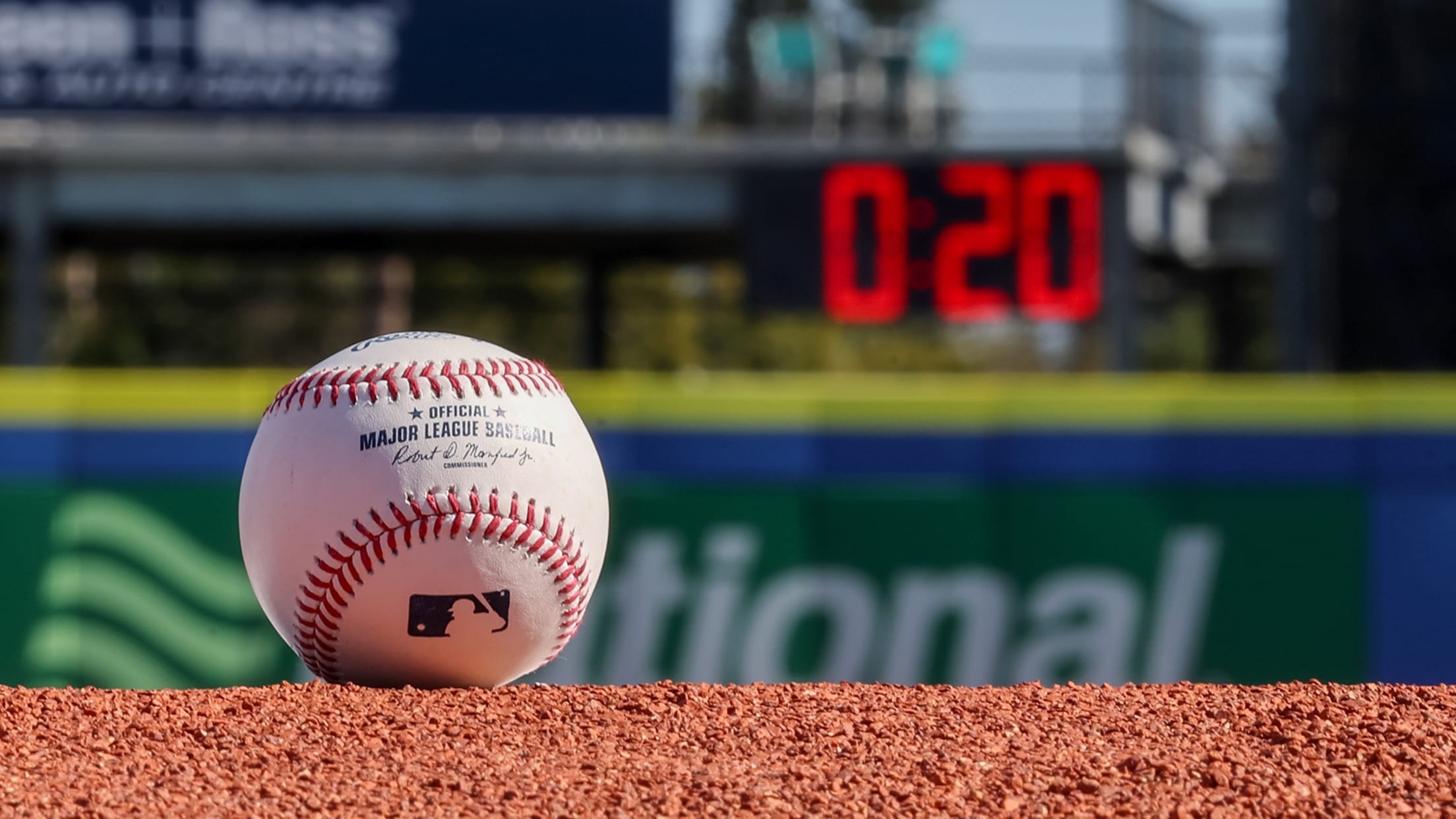 You'll be familiar with most of the MLB rules this season. It will still be three strikes for an out and four balls for a walk. It's still nine innings and nine lineup spots. The team that scores the most runs in a game will win that game 100% of
New time restrictions for replay reviews to begin Opening Day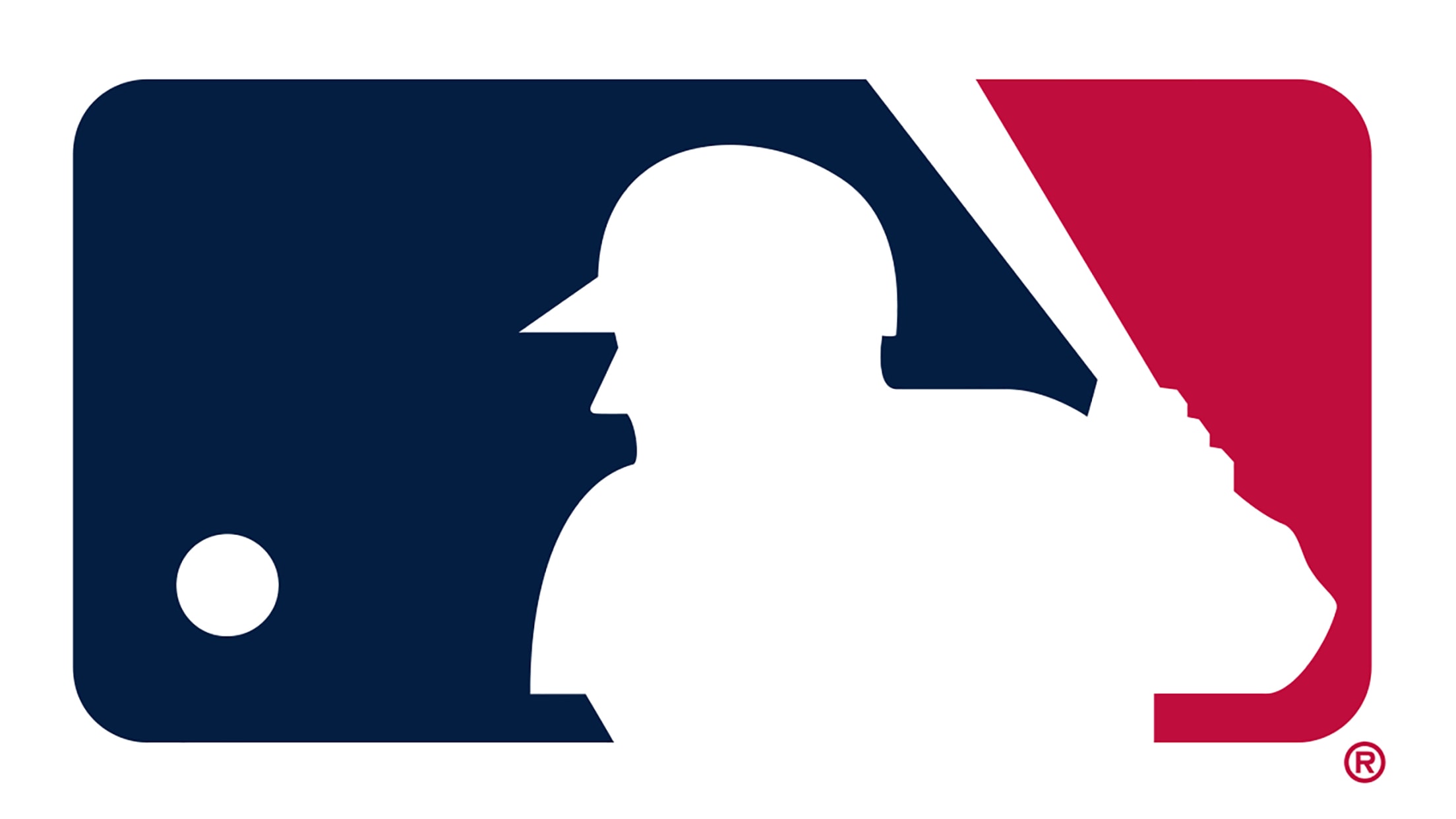 A quicker pace of play this season will be accompanied by a quicker pace of replay. In conjunction with the arrival of the pitch timer, managers will have a shorter window of time to request replay reviews. Because replay review was only used in Spring Training games at Salt River
When is 90 feet not 90 feet but still 90 feet? Let us explain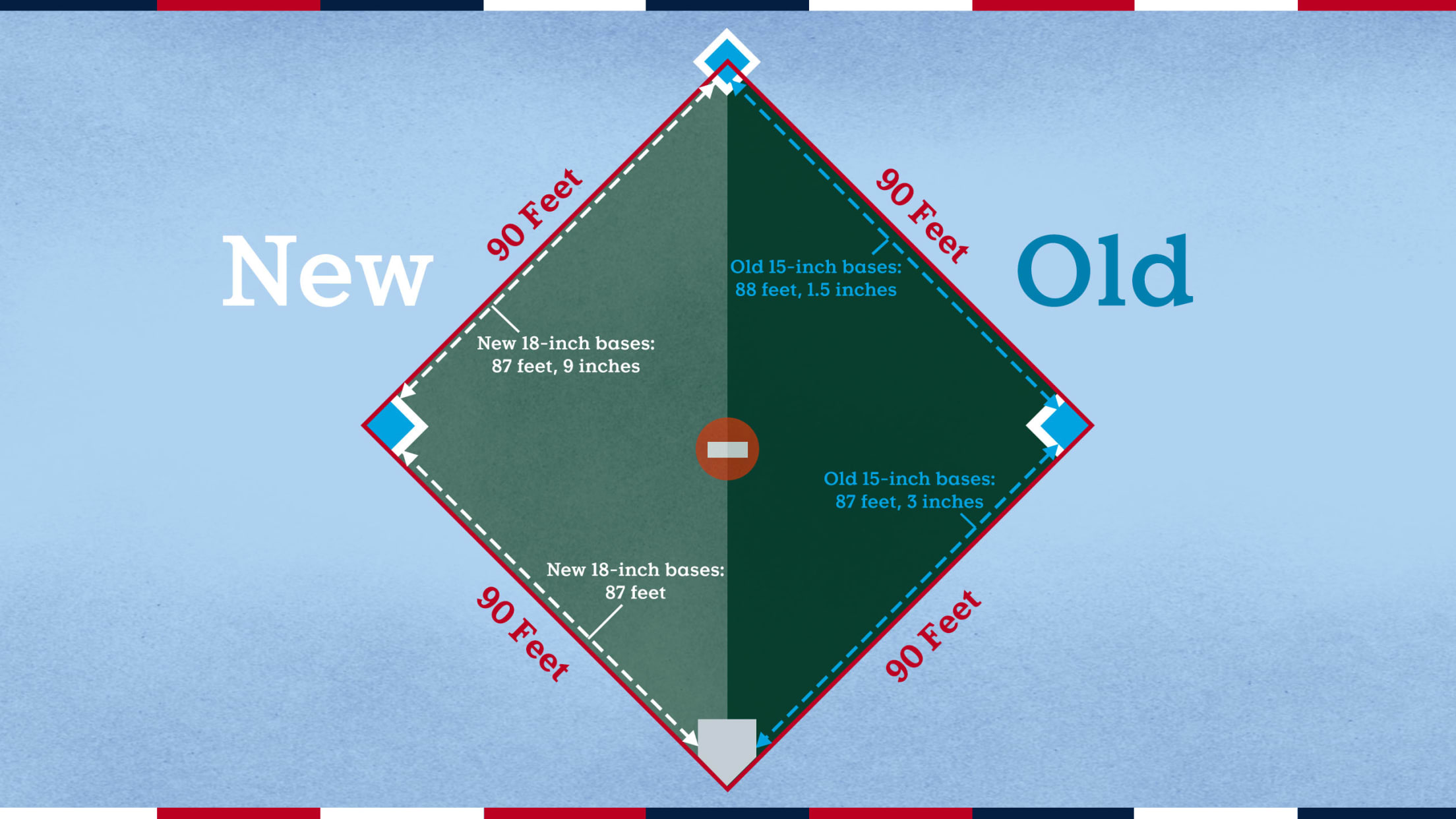 As Major League Baseball embarks upon a season in which the size of the bases has been increased, we regret to inform you that the distance in between bases will not be 90 feet this year. Yes, that's a lot to process. We get it. You were born into a
These celebs and players dig the new rules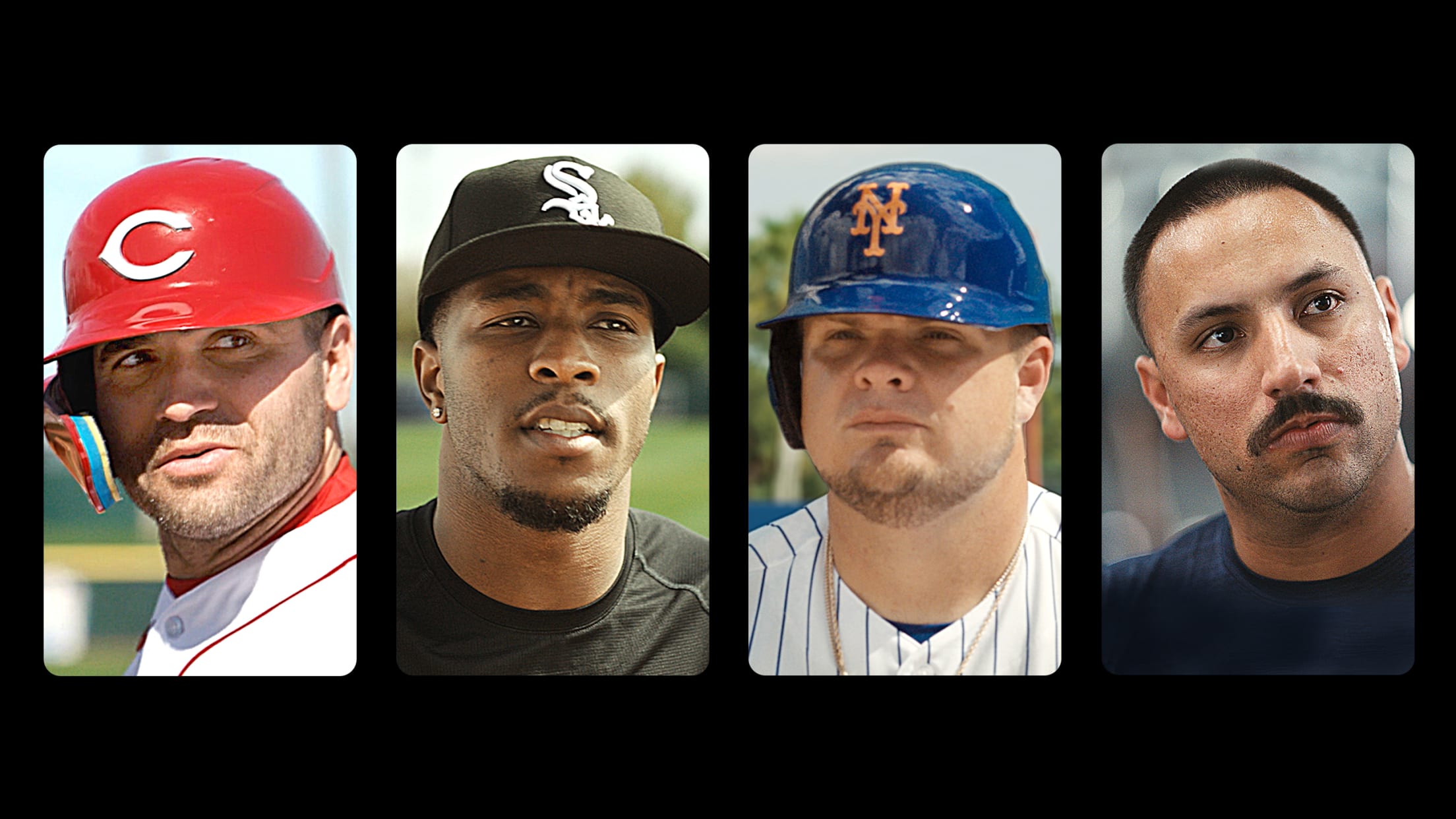 A new era of baseball is under way. The arrival of three rule changes in 2023 will make the pace of game faster, with more action and even more athleticism on display. What better way to acquaint ourselves with the new rules than with the help of some of the
MLB sends clarifications on new rules to clubs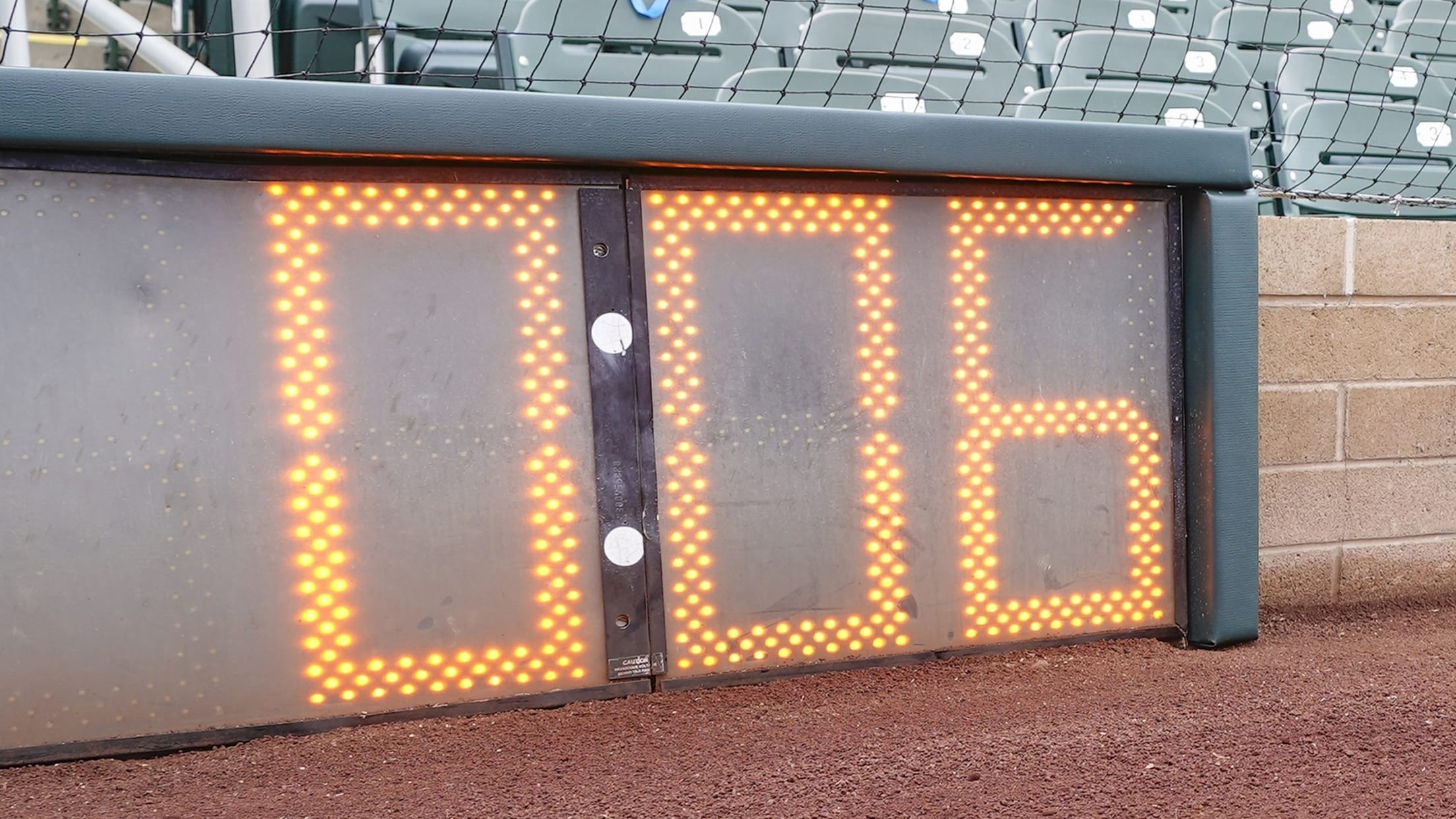 Major League Baseball sent a memo to clubs on Wednesday outlining several clarifications on the rule changes that have been implemented for the 2023 regular season, including a pitch timer, infield shift restrictions and larger bases. Thus far, the average game time in Spring Training has been 2 hours, 36
With new rules, stolen bases are up this spring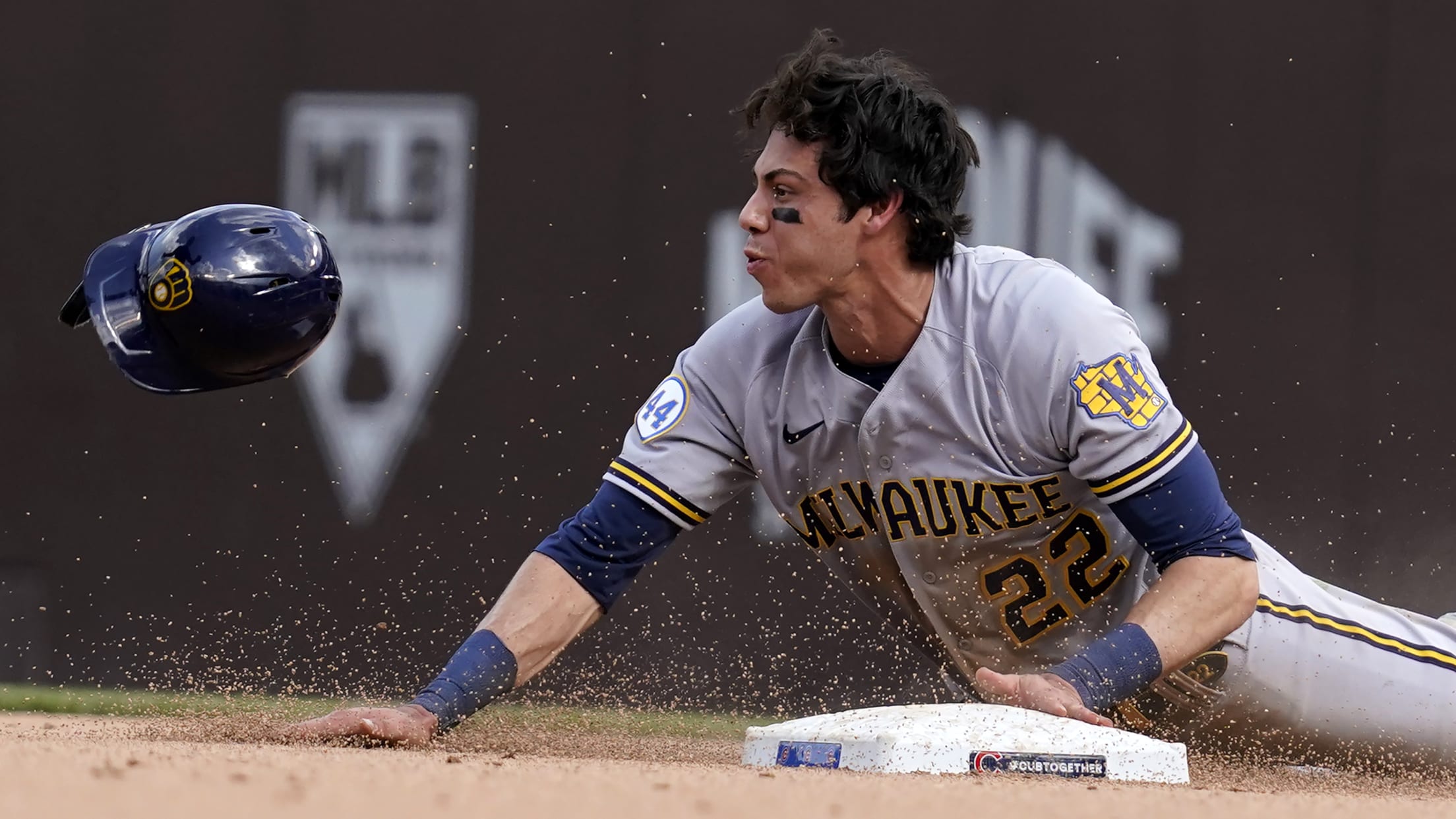 The new rules for 2023 -- the pitch timer, pickoff limits and a shorter distance between bases due to larger bags -- seemed like they'd encourage more action on the basepaths. Guess what? In Spring Training, stolen bases are way up. In fact, they're at an all-time high for the
Red Sox-Braves game ends on automatic strike call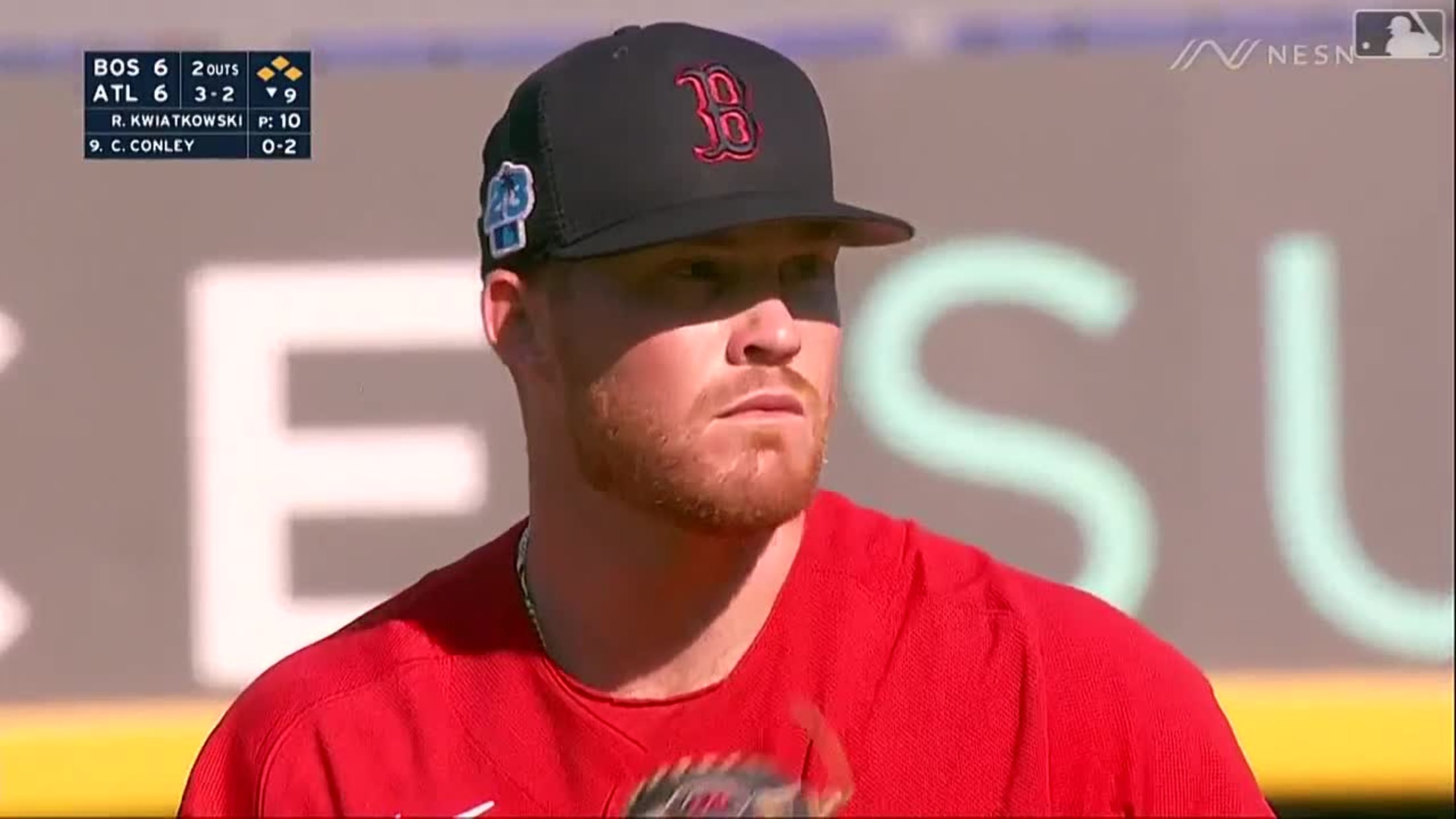 NORTH PORT, Fla. -- The importance for both pitchers and hitters to adjust to baseball's new pitch timer rules was evident Saturday afternoon, when an automatic strike concluded a 6-6 tie between the Braves and Red Sox at CoolToday Park. Plate umpire John Libka ended the game when he issued
Players, managers react to new rules in action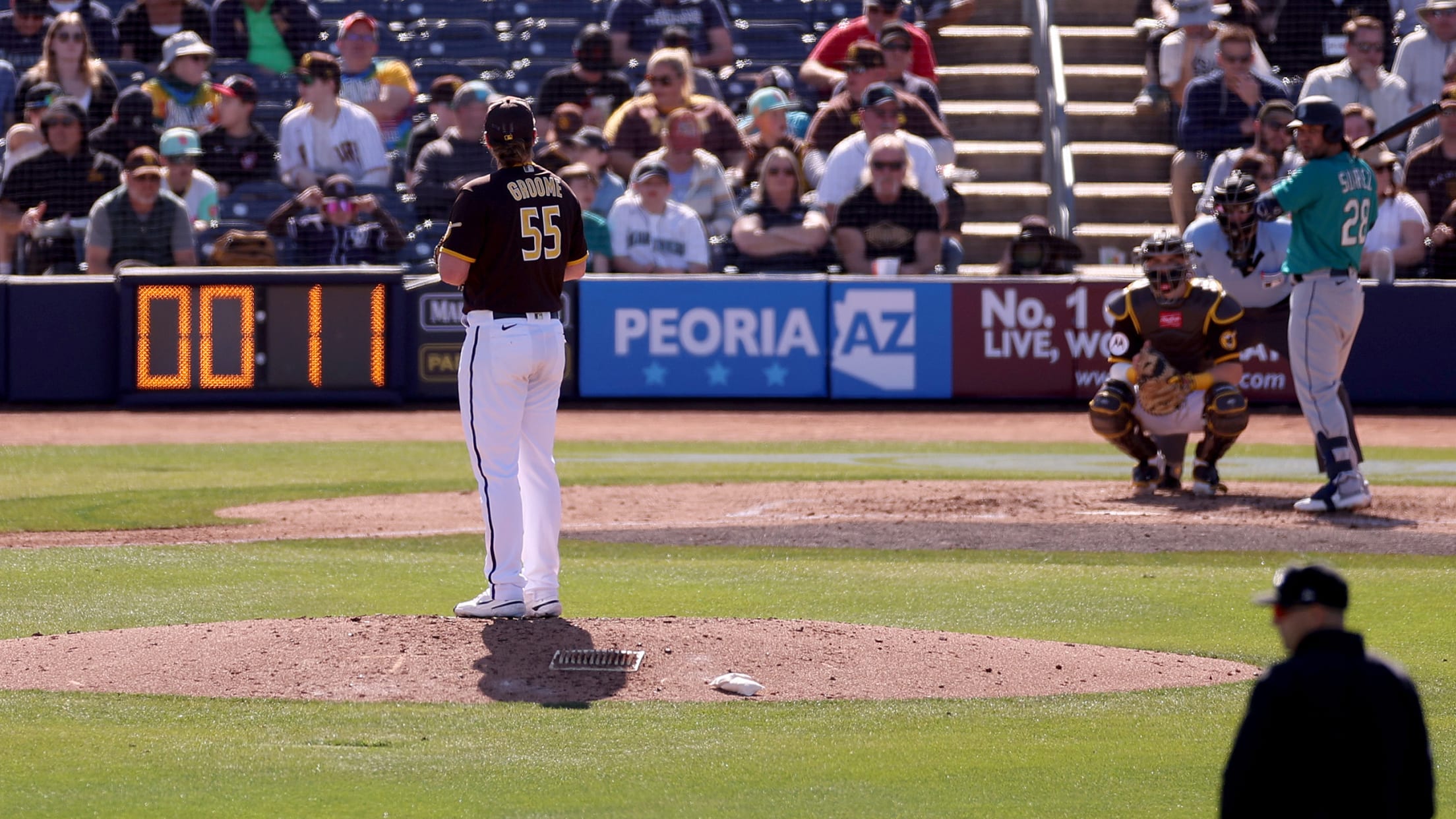 A new era of baseball began Friday in Arizona, when two games were played to open the Cactus League schedule using the new rule changes implemented by MLB -- the Mariners took on the Padres in Peoria and the Rangers faced the Royals in Surprise. The early returns suggest that
Gallo believes new rules will create excitement, draw in fans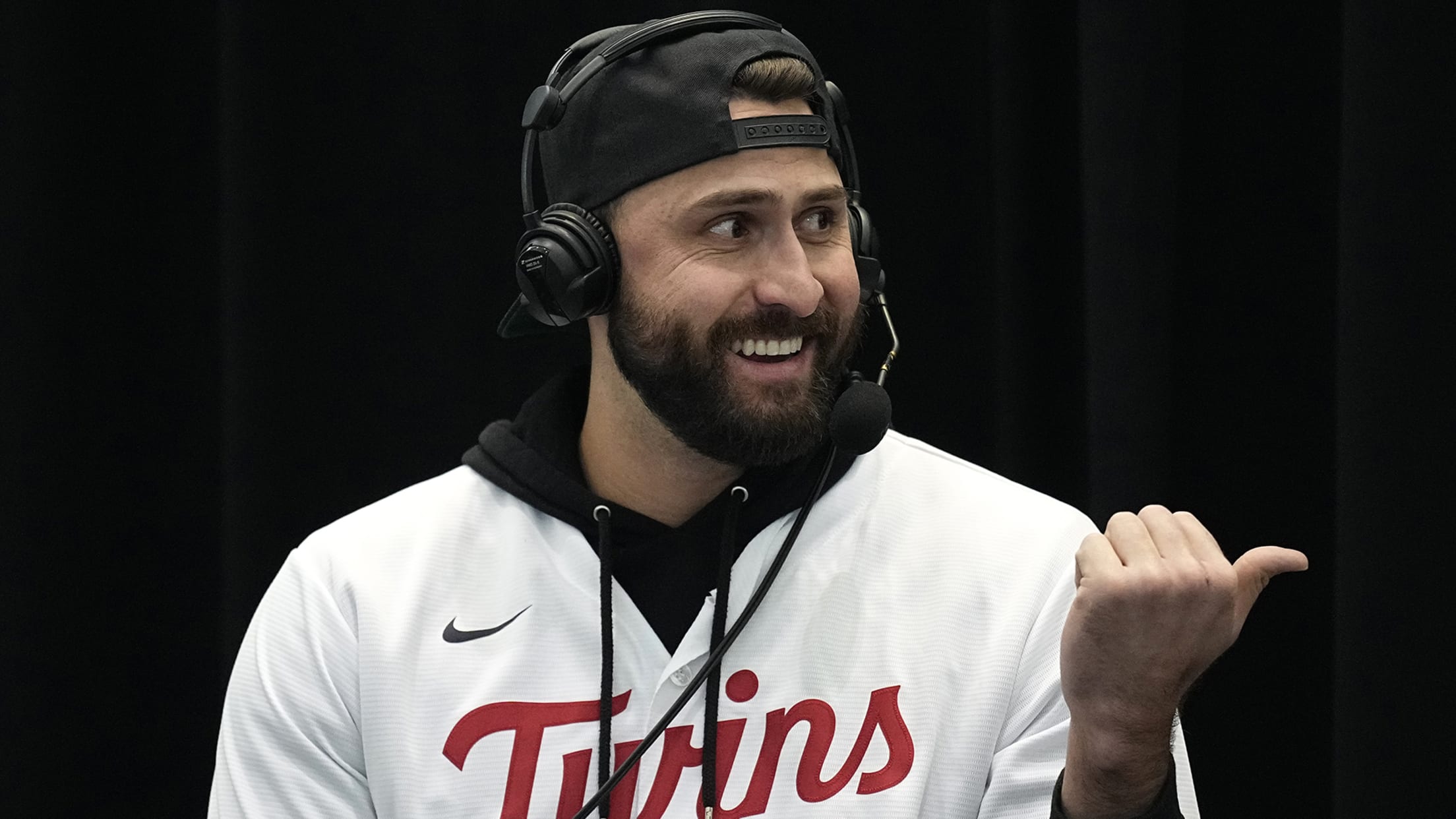 How will Major League Baseball's new rules for the 2023 season impact the game? We can start providing answers to that question when Spring Training games begin this weekend. Shift restrictions, a pitch timer, bigger bases – there will be an adjustment period for players and fans alike. But you
Rule changes to strap rockets to Blue Jays
An already aggressive club plans to capitalize on bigger bags, pitch timer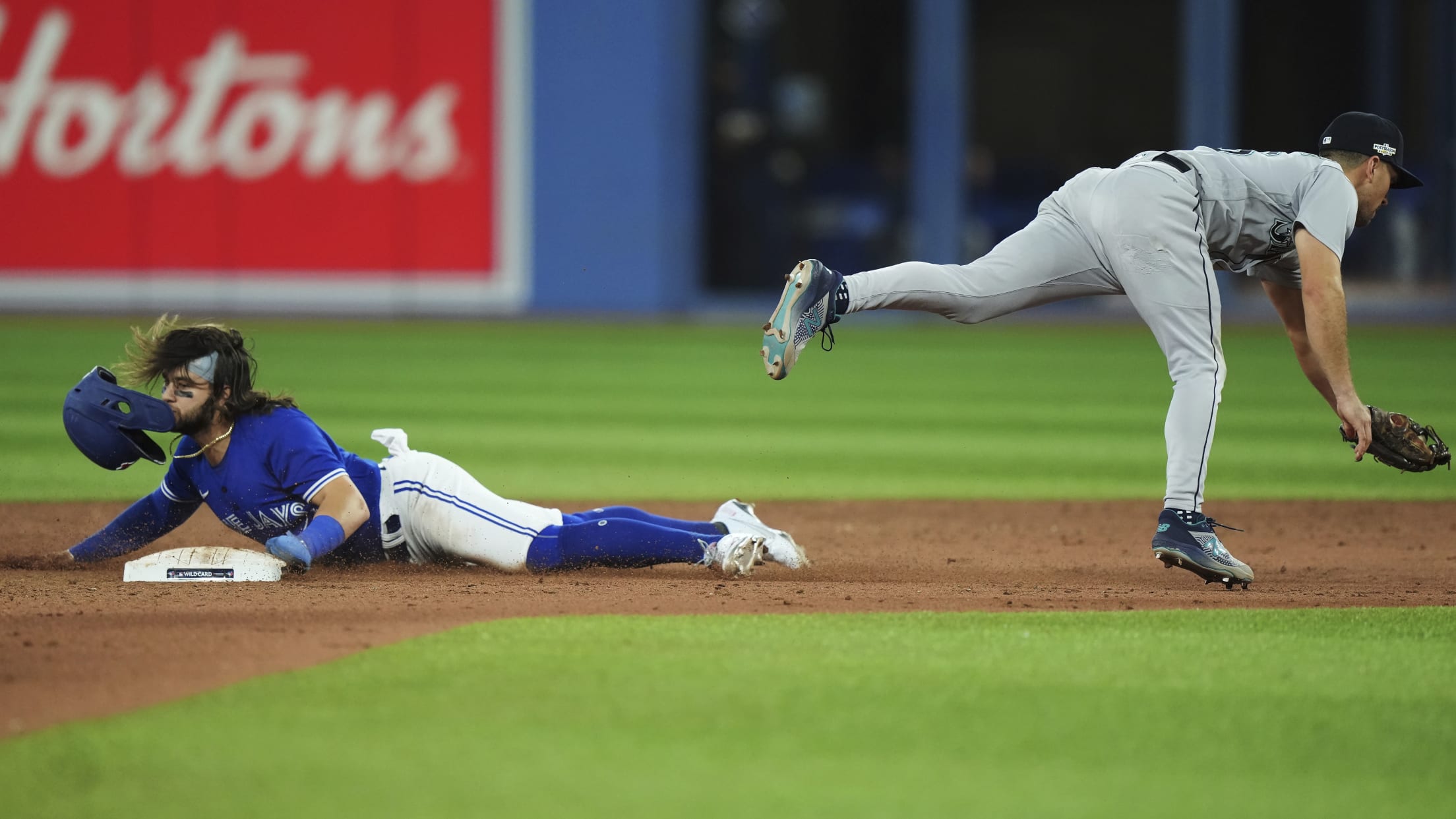 DUNEDIN, Fla. -- Get ready to run. That has been the message since manager John Schneider took over Toronto in the middle of the 2022 season. The Blue Jays cranked up their aggression, pushing for extra bases whenever and wherever possible. It was chaos, sometimes of the controlled variety and
Commissioner foresees Classic as 'our best tournament ever'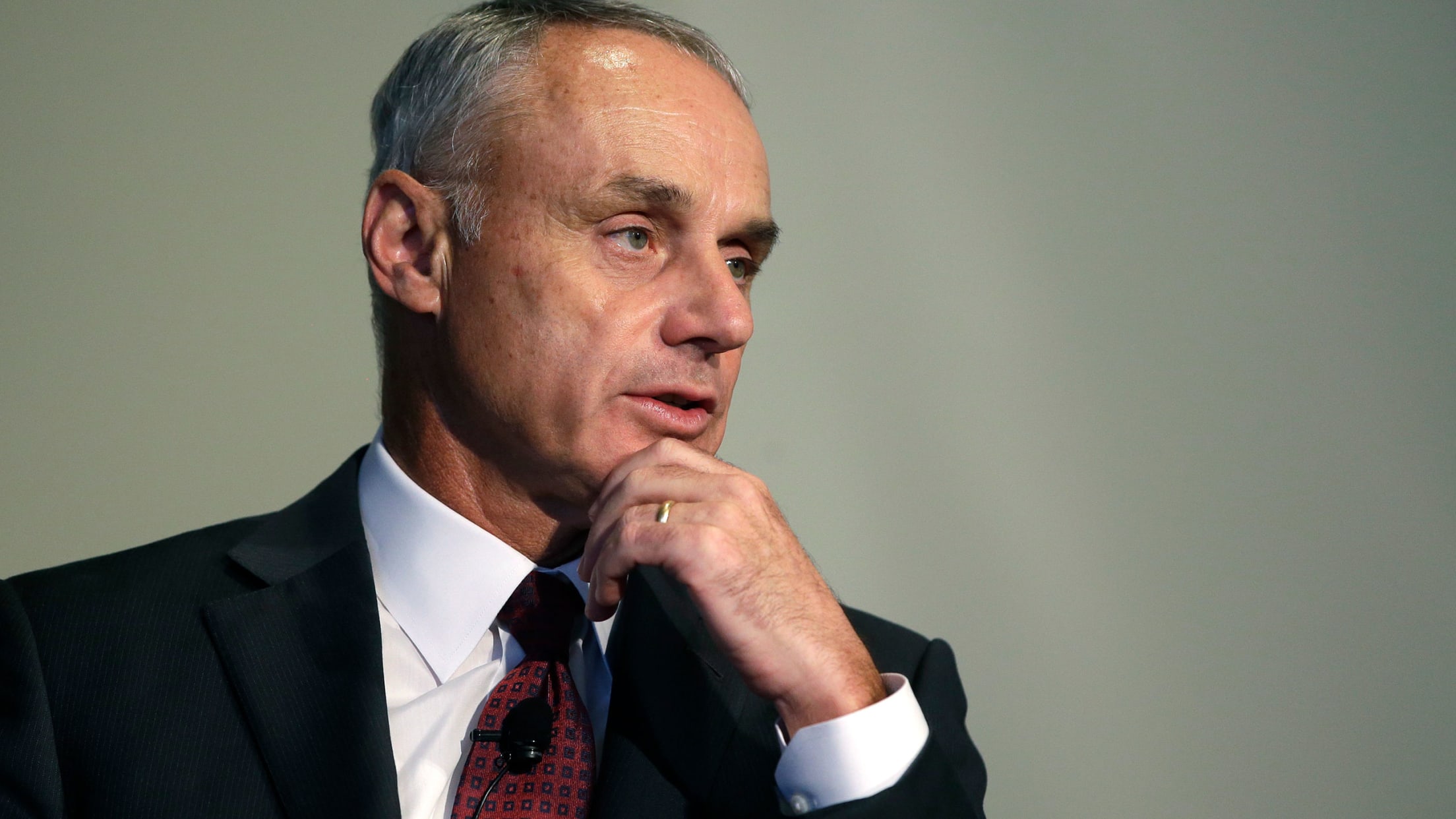 PALM BEACH, Fla. -- Around the same time World Baseball Classic rosters were being announced on MLB Network Thursday night, Commissioner Rob Manfred opened his media availability at the conclusion of the quarterly Owners' Meetings by expressing his excitement for next month's tournament. With superstars like Mike Trout, Shohei Ohtani
Potential rule changes receive test run in Triple-A game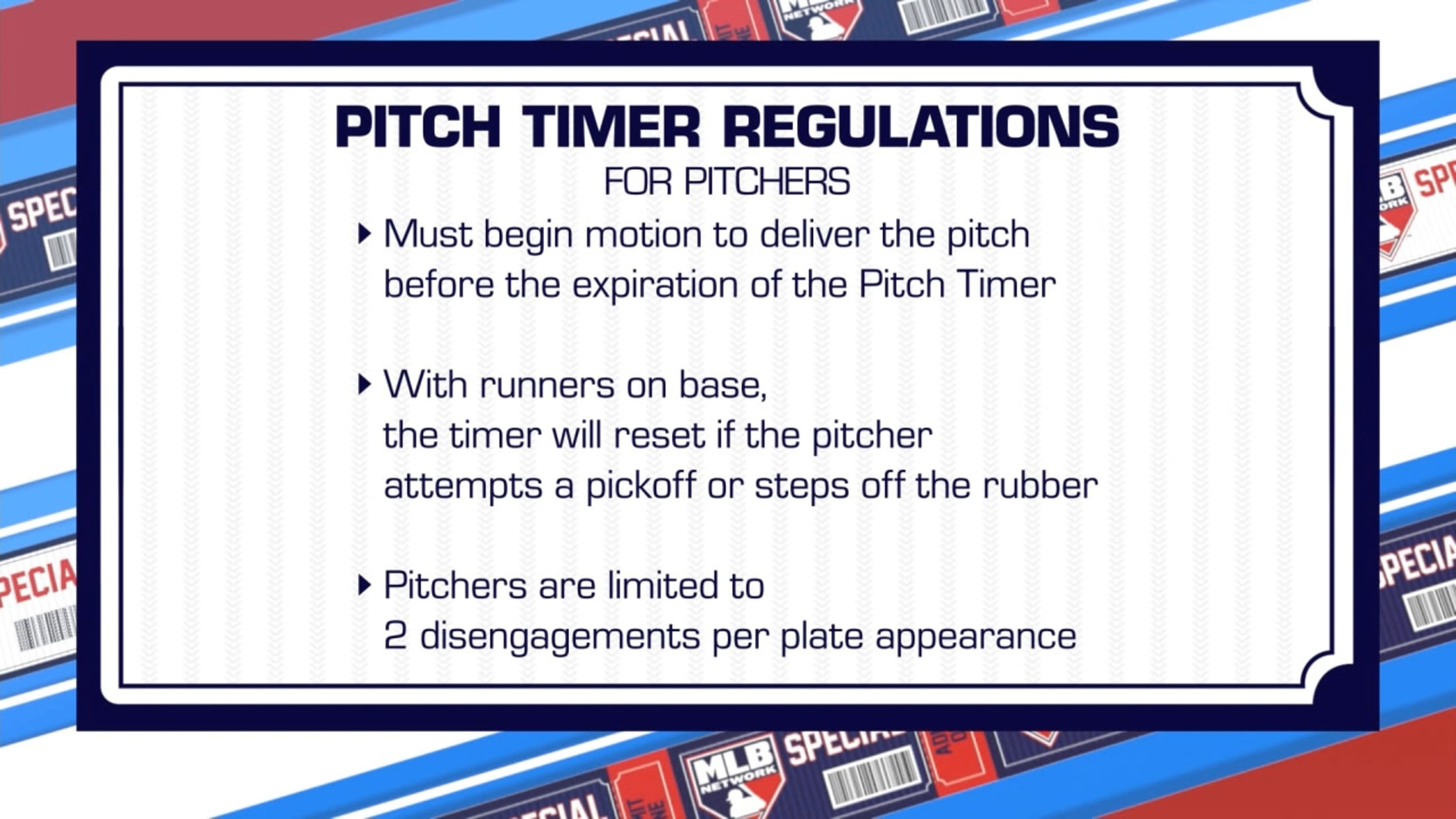 This story was originally published earlier this season, but we are resurfacing it today in light of the announced rule changes for 2023.