Complete 2020 MLB postseason results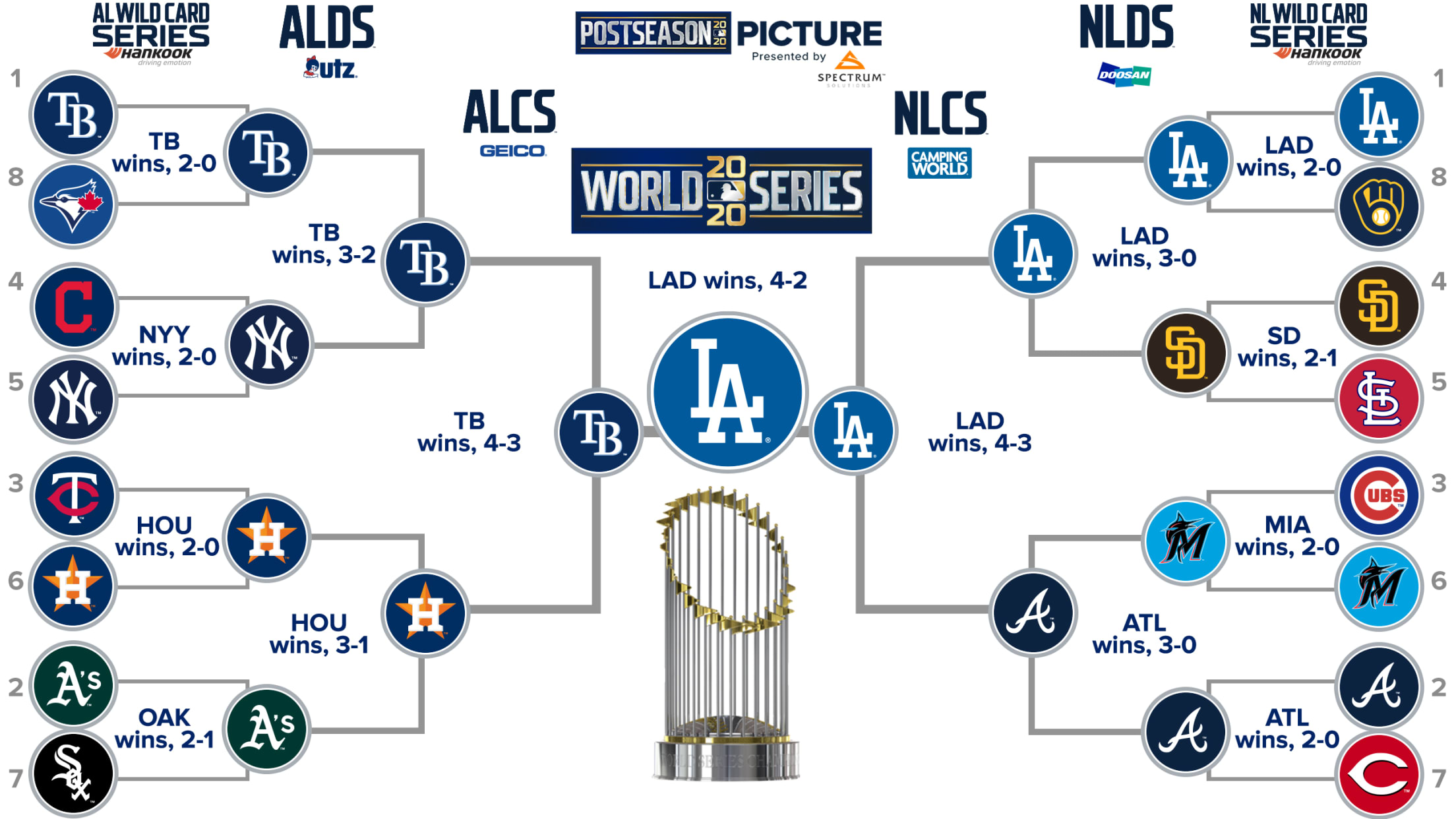 The Los Angeles Dodgers have their long-awaited crown. With a 3-1 victory in Game 6 of the World Series, the Dodgers -- who stormed through a shortened regular-season schedule with a .717 winning percentage (43-17) -- claimed their first title since 1988, an ending that had evaded them in their
Postseason 'pretty surreal' for McCormick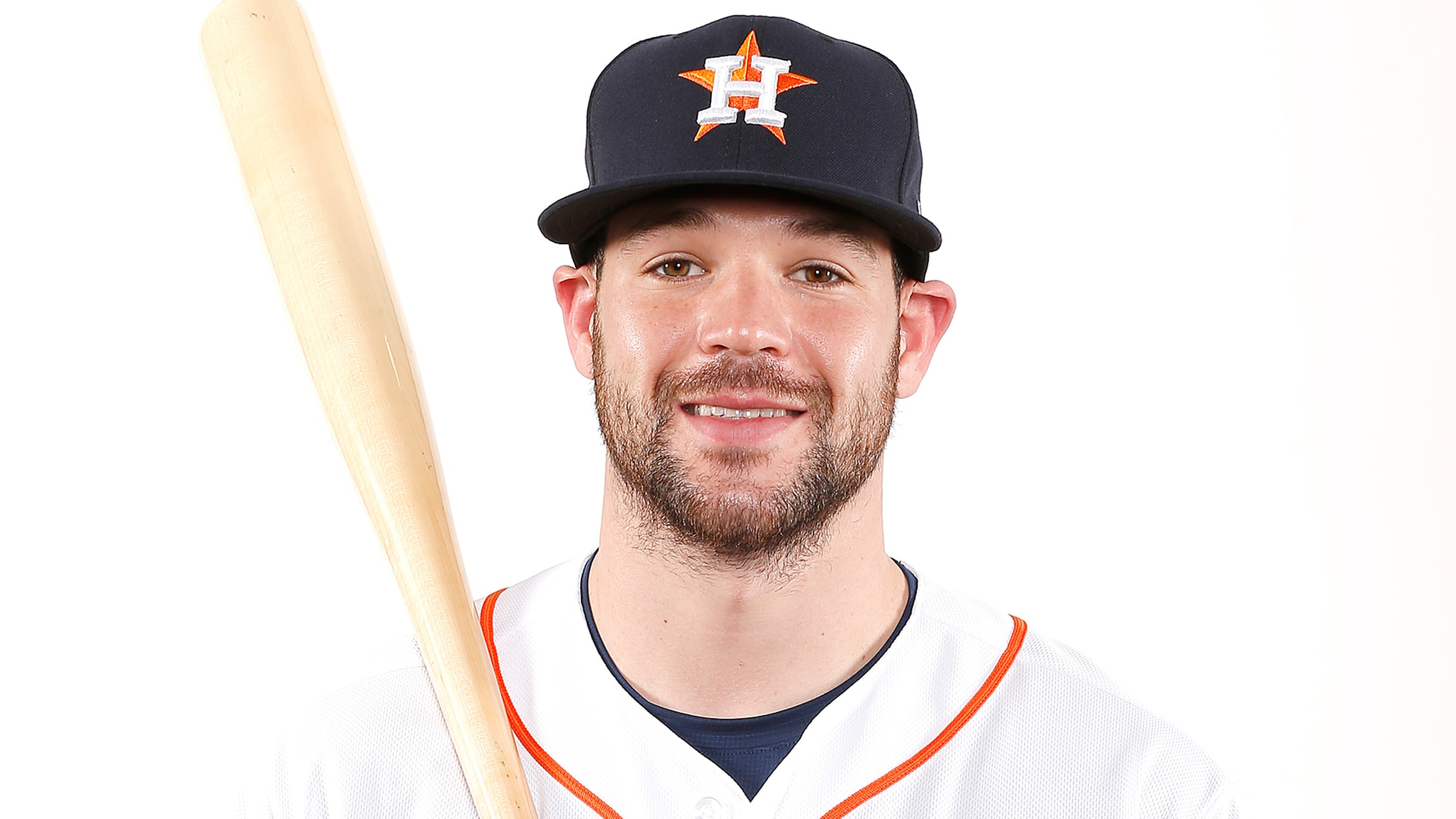 After spending all summer working out in the intense heat at the alternate training site in Corpus Christi, Texas, outfielder Chas McCormick was thrilled to be added to the Astros' taxi squad and travel with the team. While in Arlington to close the season last week, McCormick asked bench coach
On to ALDS, Dusty has unfinished business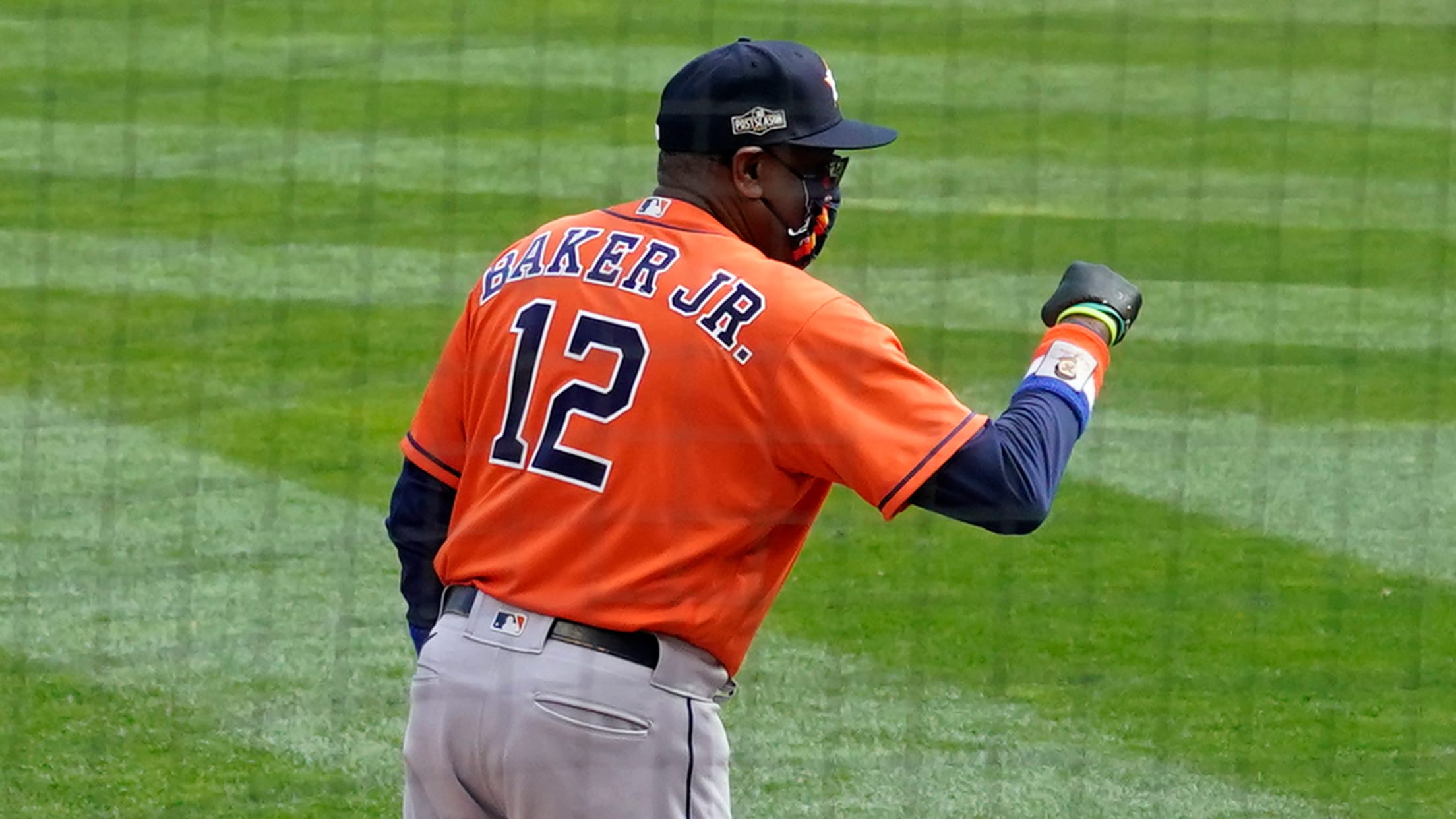 When the Astros called him last January looking for a manager to replace AJ Hinch in the wake of the sign-sealing scandal, Dusty Baker wasn't even sure where his baseball gear was. He had packed away his sweatbands, spikes and memories somewhere in his attic, thinking his managerial career was
Astros sweep: 'We deserve a lot of respect'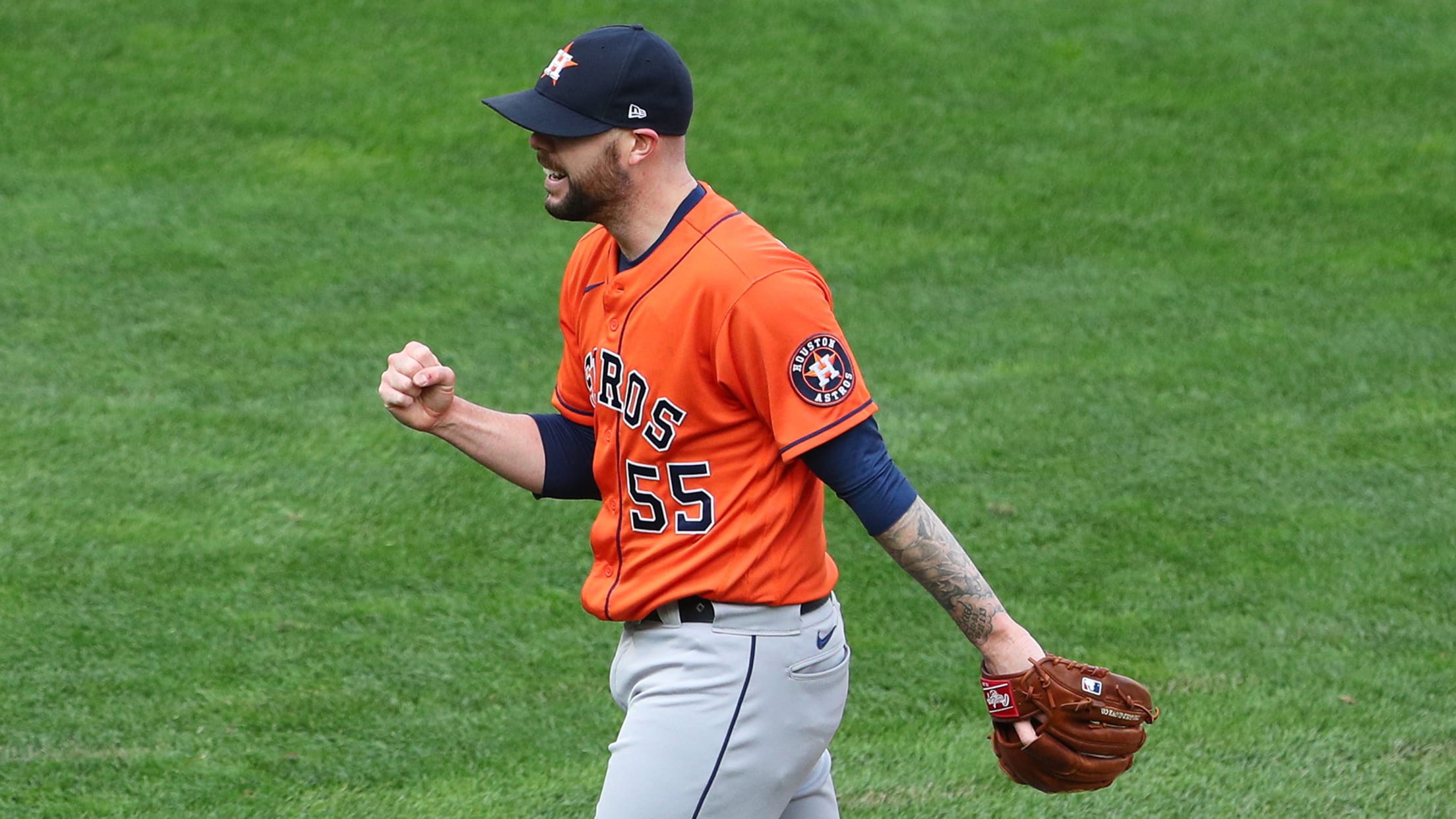 An Astros team that struggled to make the playoffs, finished the season with a sub-.500 record and wasn't given much of a chance to beat the Twins in the American League Wild Card Series has suddenly found its postseason swagger.
Buxton doesn't start; Odorizzi not used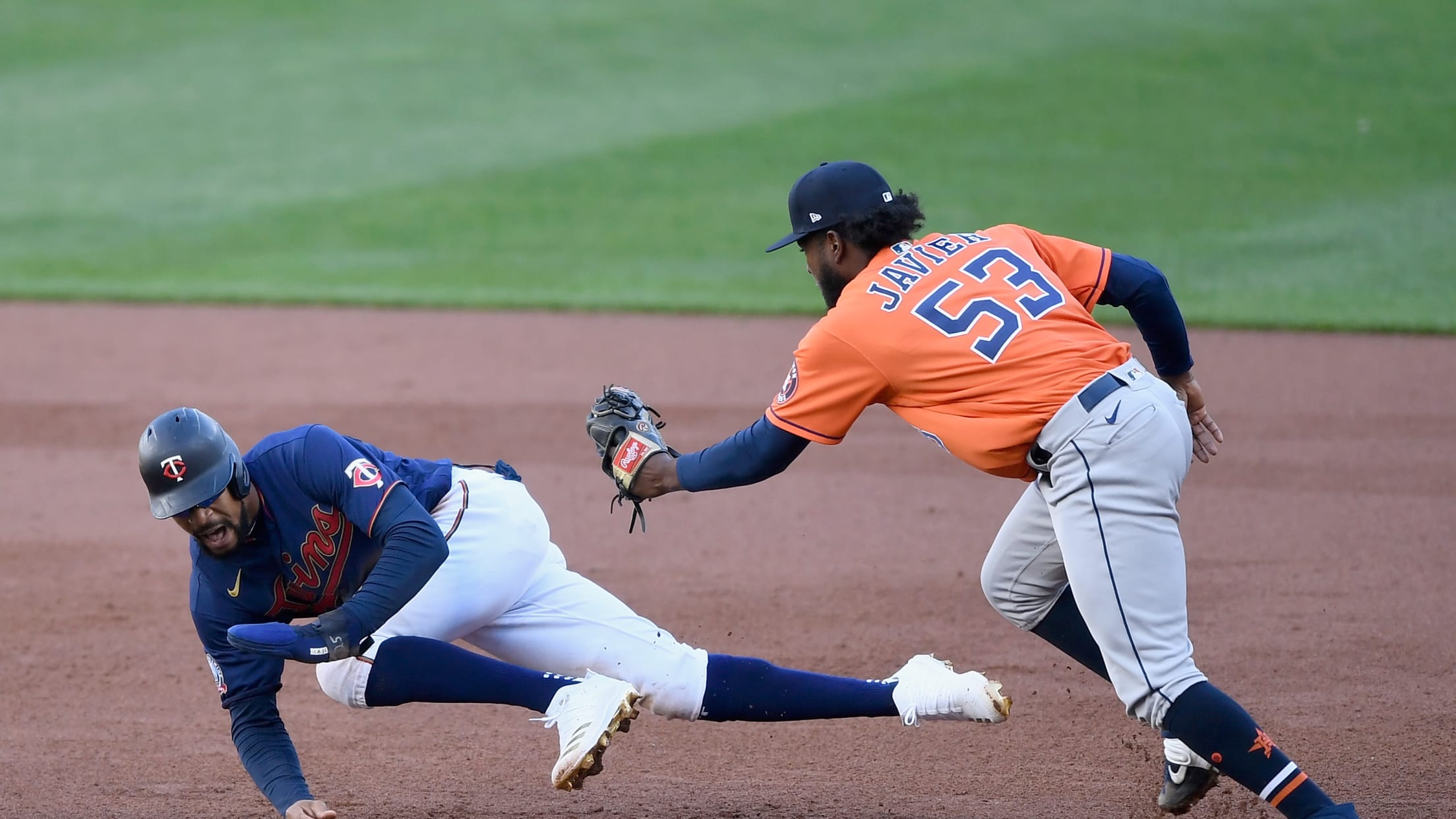 MINNEAPOLIS -- The Twins played their most important game of the season on Wednesday without Byron Buxton in their starting lineup. Buxton was held out of manager Rocco Baldelli's lineup with an undisclosed injury with his team facing elimination in Game 2 of the American League Wild Card Series against
HOU-MIN Game 2 lineups, FAQ (ESPN2)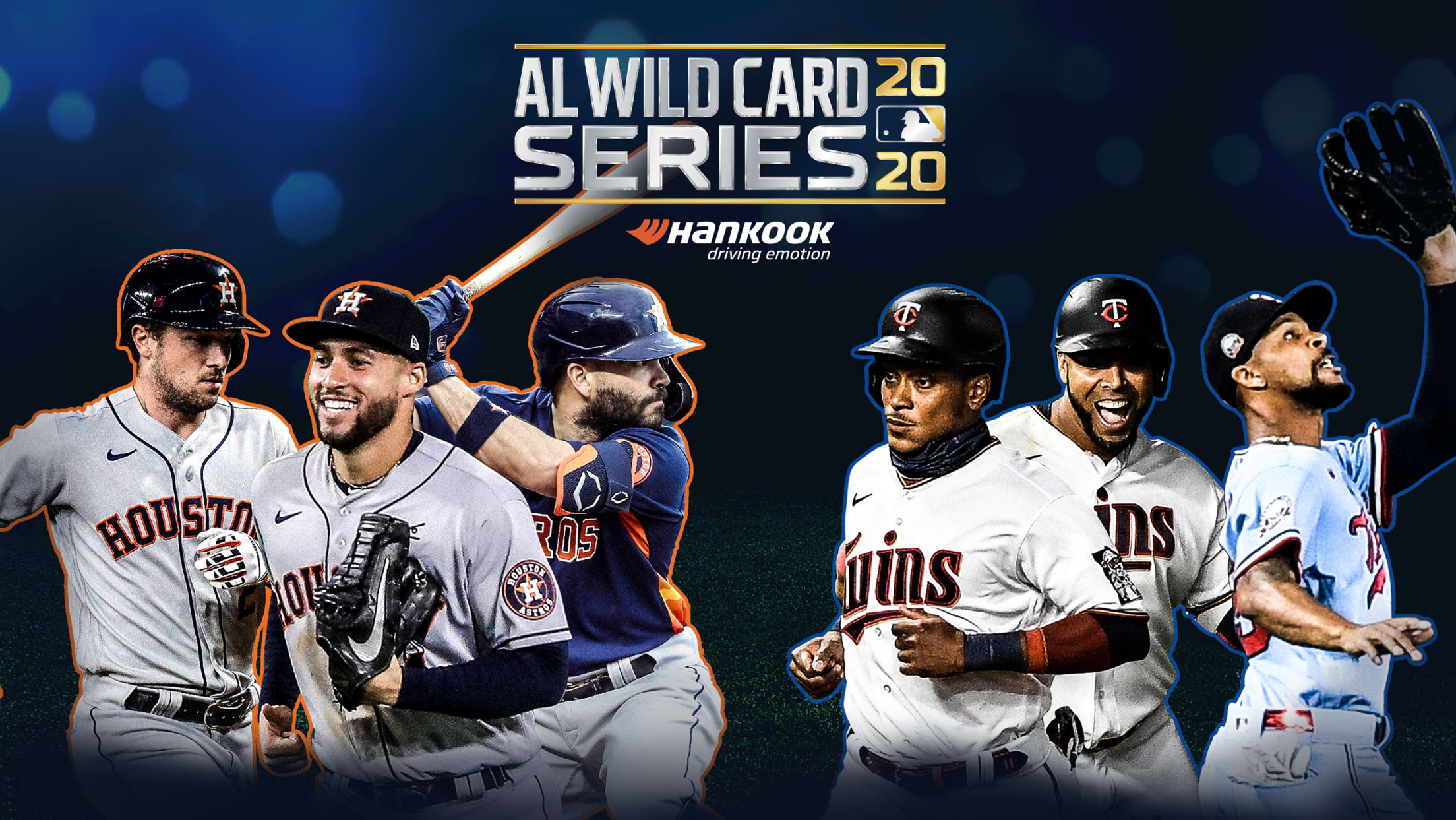 Well, here they are again. Minnesota is facing elimination from the playoffs, a familiar situation to not only the franchise -- which has been bounced early in its past seven postseason appearances -- but also to this particular group of Twins, which fell in a three-game sweep to the Yankees
Frustrated Rosario ejected from Game 2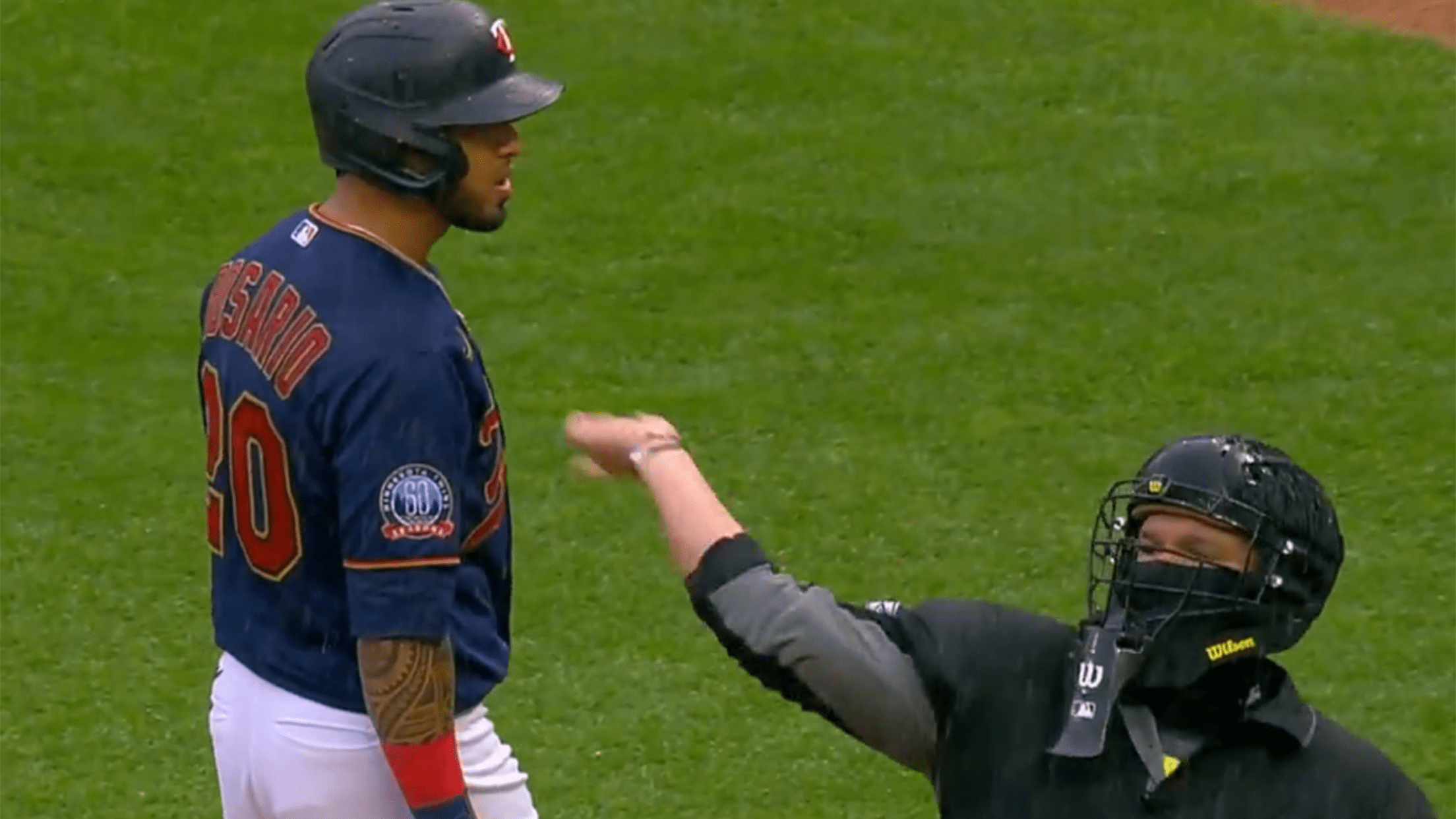 MINNEAPOLIS -- Frustration with the strike zone boiled over for both the Twins and Astros during Game 2 of their American League Wild Card Series on Wednesday. Minnesota left fielder Eddie Rosario paid the price with a sixth-inning ejection before his team was eliminated from the playoffs in a 3-1
With first MLB hit, Kirilloff stands alone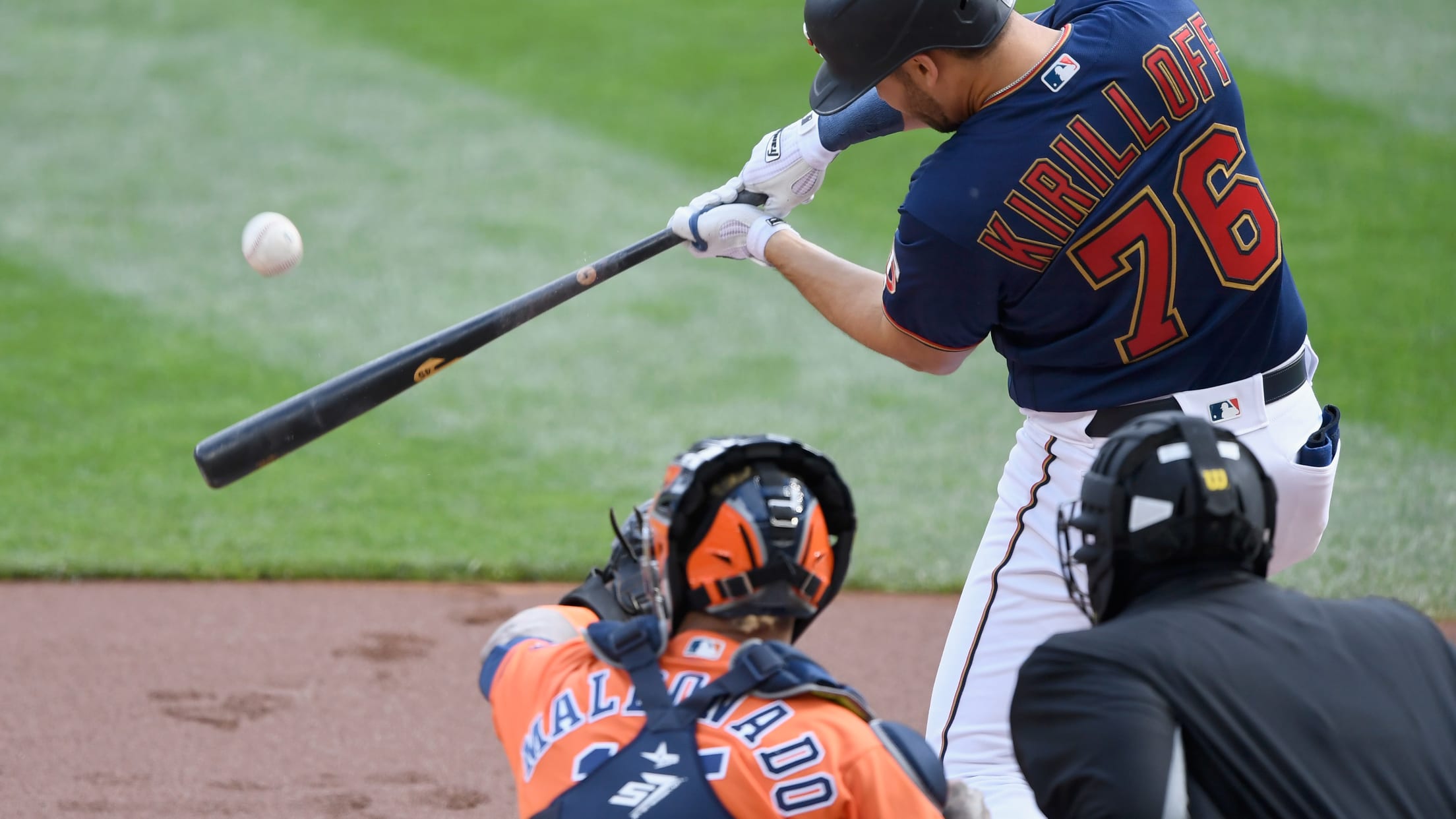 MINNEAPOLIS -- Whatever a young ballplayer imagines for his future Major League debut as he takes swings in his backyard and plays travel ball, there's simply no way it could stack up to what Alex Kirilloff actually went through on Wednesday. It would have been historic enough for Kirilloff to
Prospect McCormick added to WC roster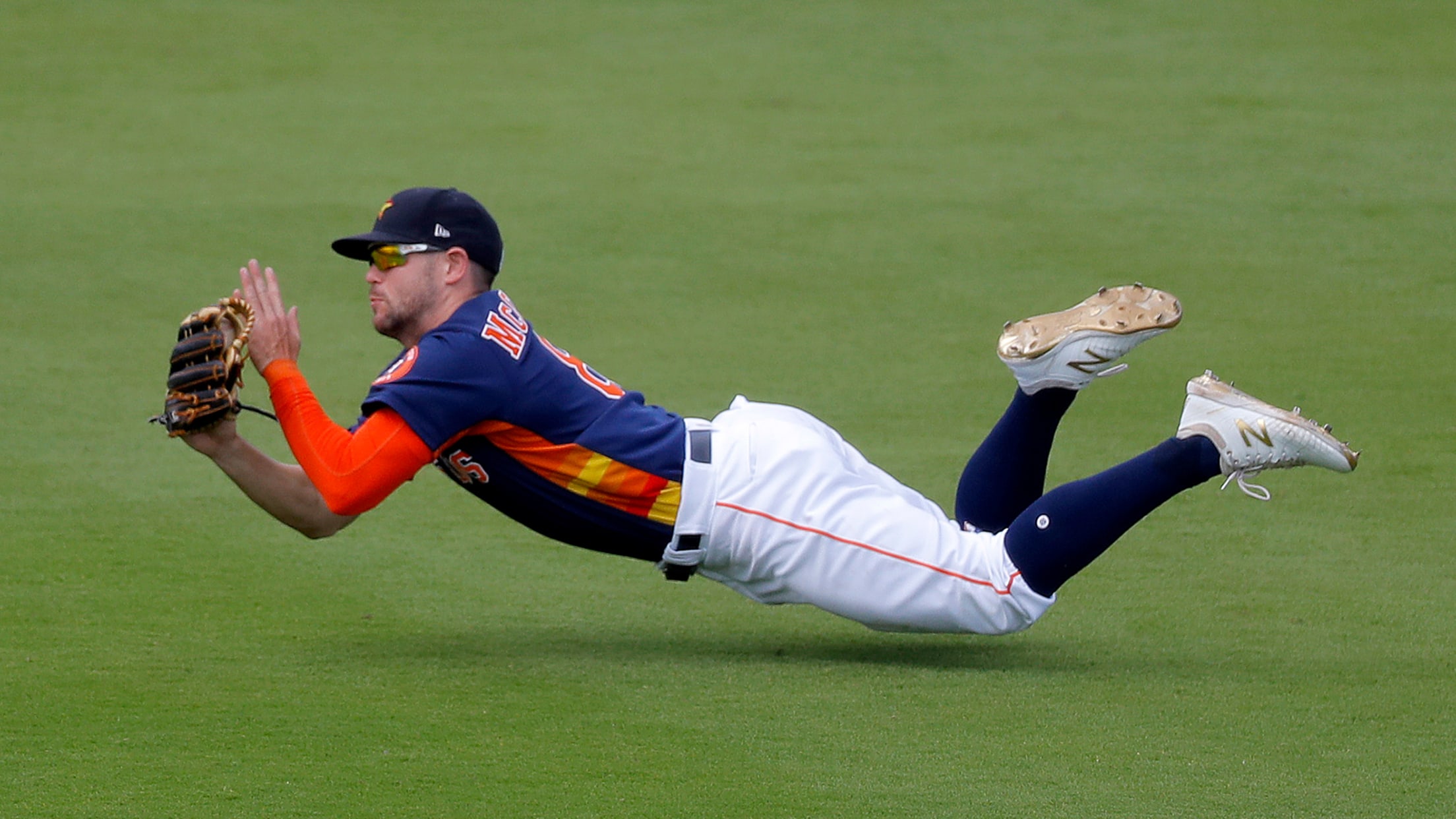 One name stood out when the Astros released their American League Wild Card Series roster ahead of Houston's 4-1 Game 1 win over the Twins on Tuesday: outfielder Chas McCormick. That's because McCormick, the team's No. 24 prospect per MLB Pipeline, has yet to appear in a Major League game,
This playoff skid worst in US sports history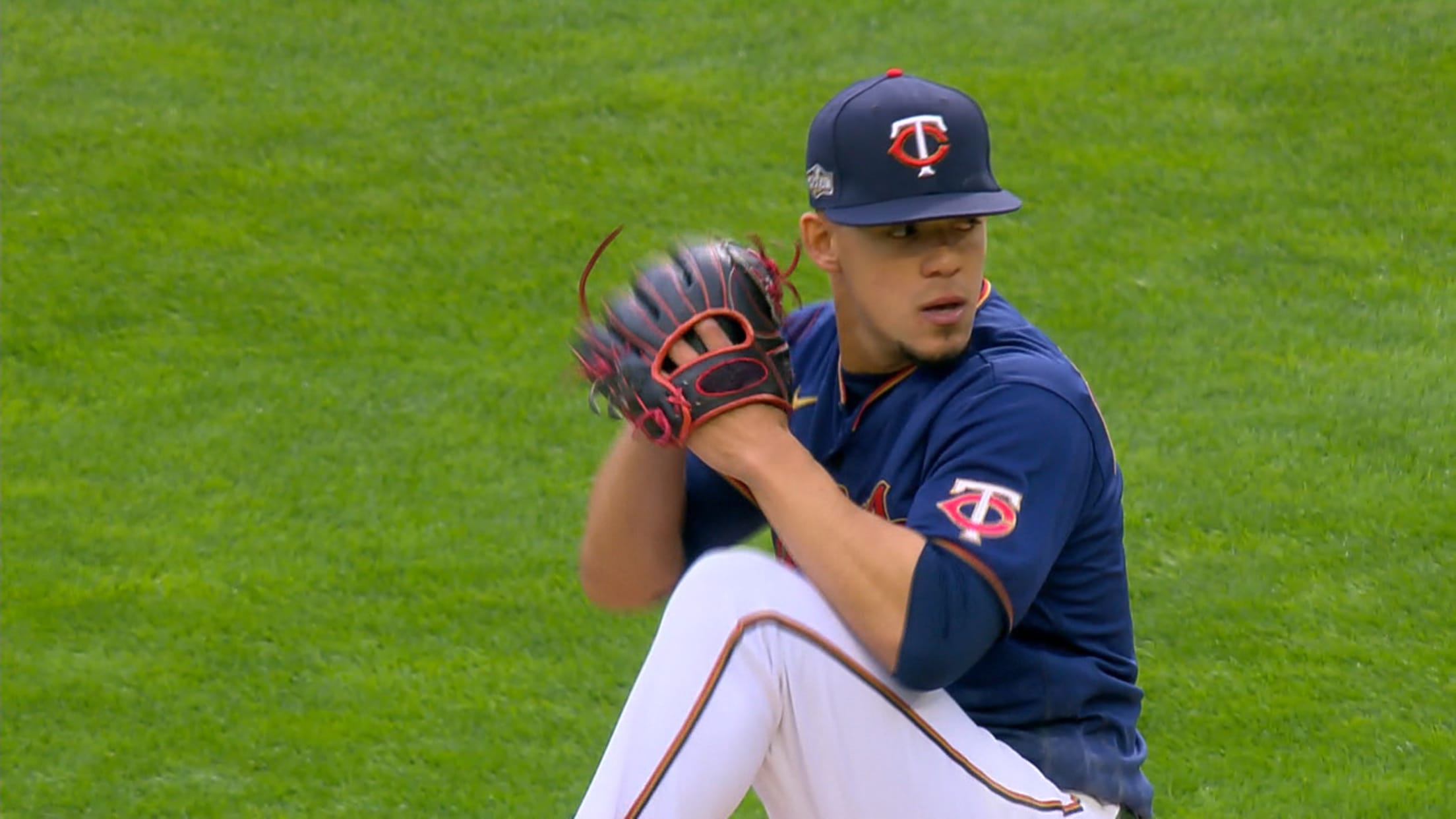 The Twins are out of the postseason, and their fans will have to stomach "The Streak" for another long winter. Minnesota has lost 18 consecutive postseason games following their 3-1 defeat at the hands of the Astros on Wednesday in Game 2 of the American League Wild Card Series at
Astros rally, ride Framber's relief to G1 win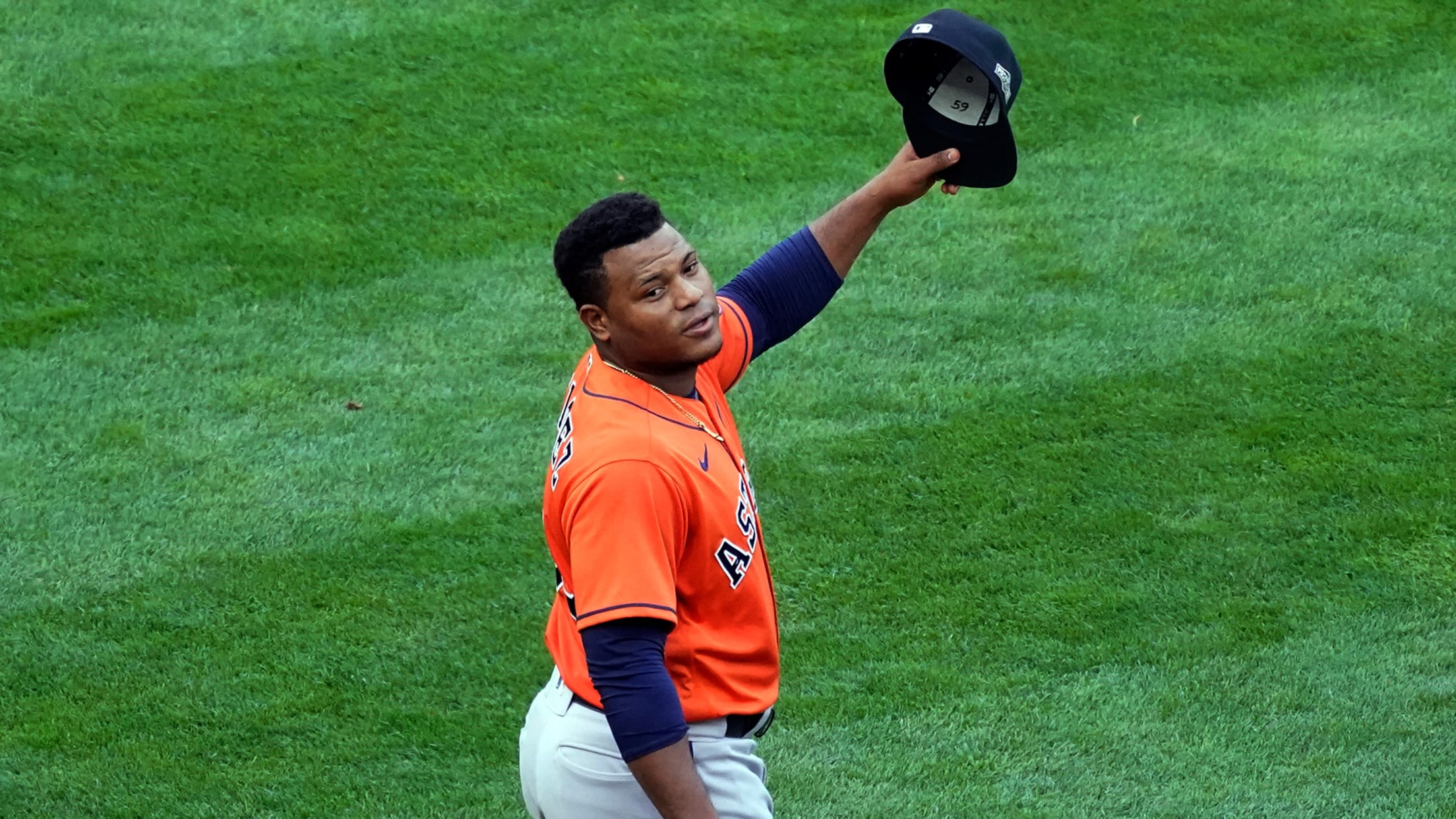 A mostly empty Target Field in late September 2020 is a long way from a packed Dodger Stadium in early November 2017. A lot has happened to the Astros since they won their only World Series with a Game 7 triumph in Los Angeles three years ago, when starter Charlie
Astros award Gurriel a 1-year extension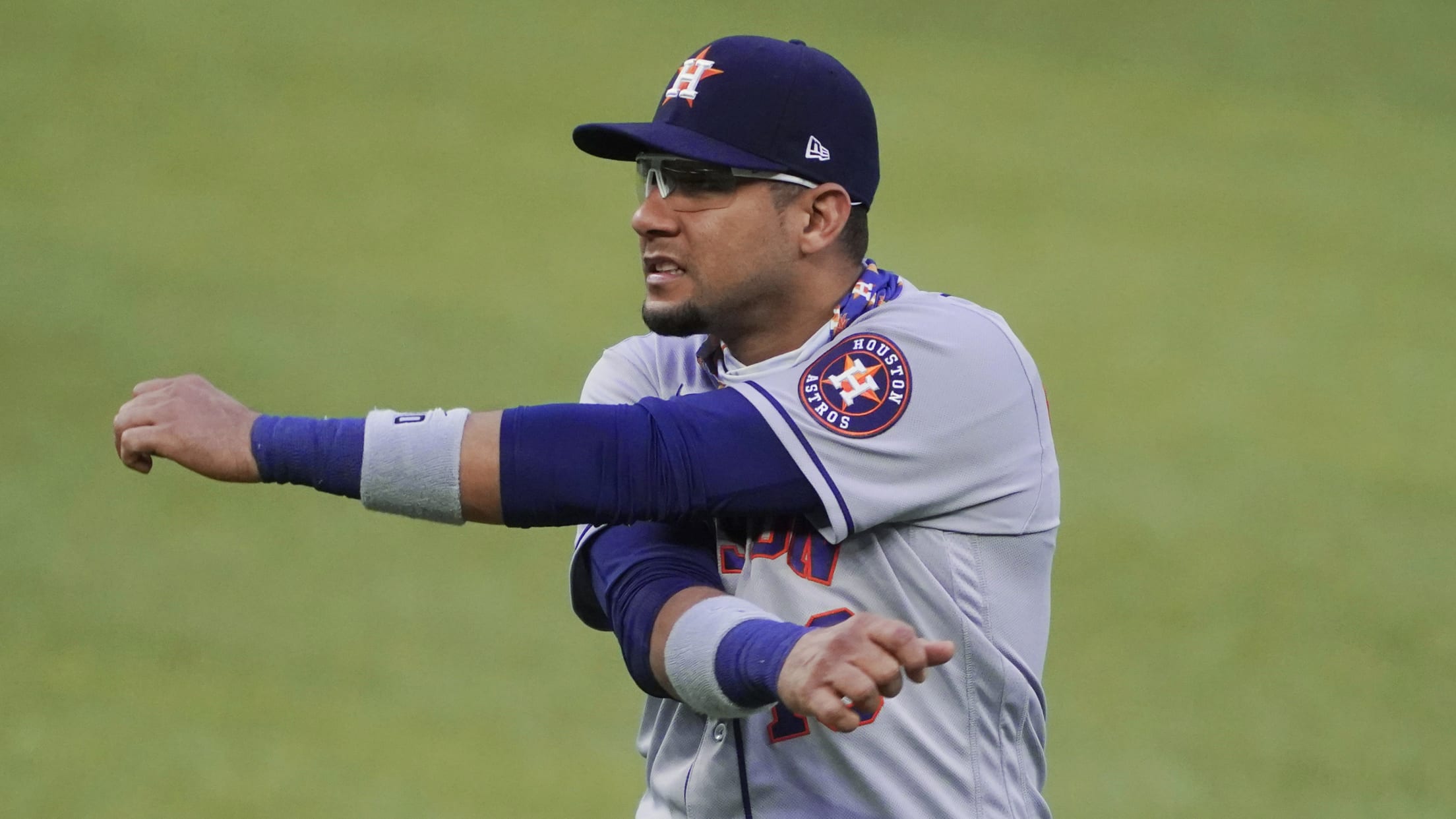 The Astros will keep their starting infield together for at least another year after signing first baseman Yuli Gurriel to a one-year deal for 2021 with an option for '22. The deal, announced Tuesday by the club, is worth $6.5 million (plus performance bonuses) for next year with the option
Kirilloff just the third to debut in postseason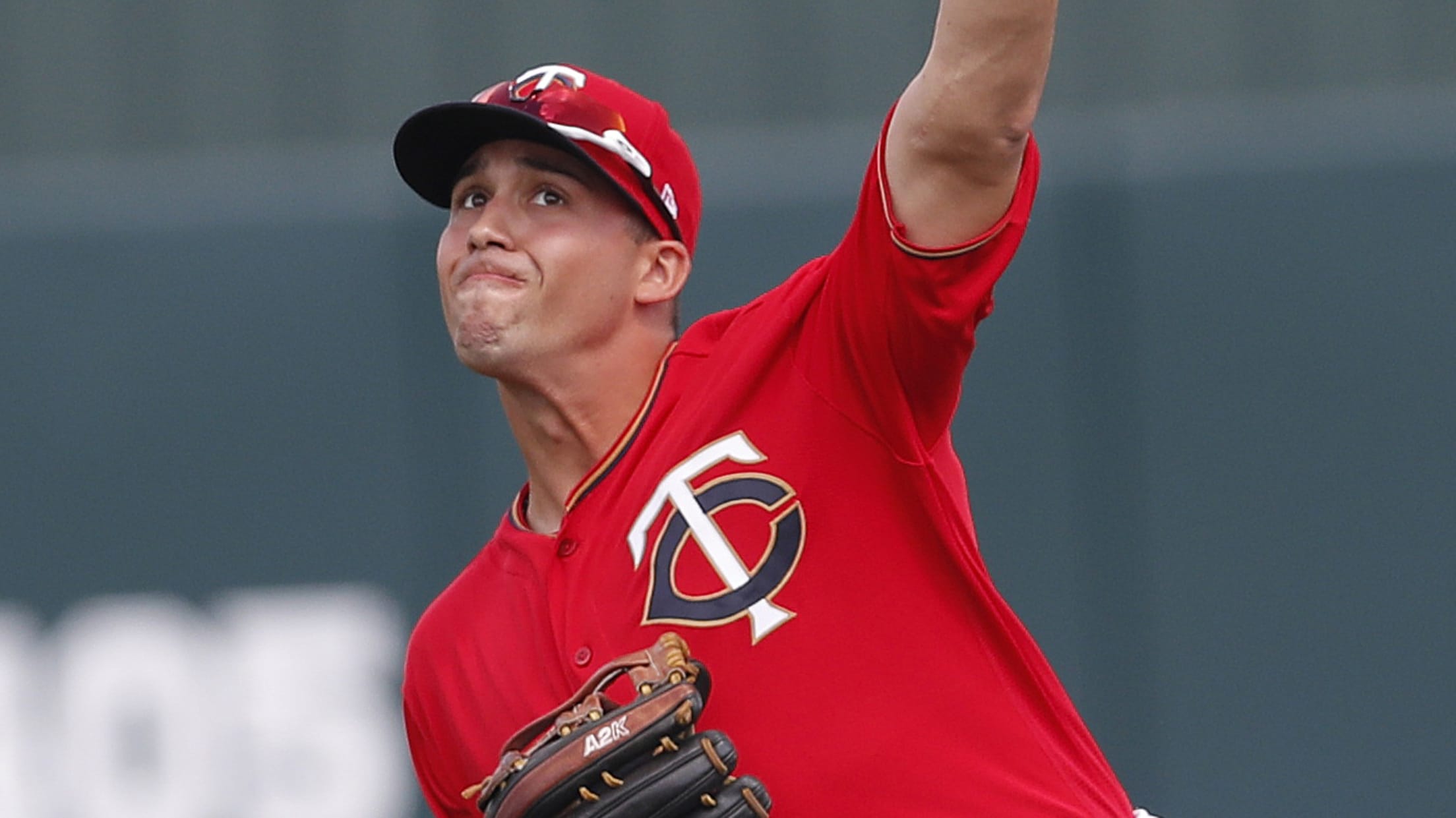 MINNEAPOLIS -- Alex Kirilloff is known to be a stoic person -- to say the least. Even when Twins manager Rocco Baldelli phoned Kirilloff, the organization's No. 2 prospect, on Monday night to inform him of his callup to the Major Leagues, the 22-year-old outfielder didn't break character. "I chatted
Maeda joins Johan in Twins postseason lore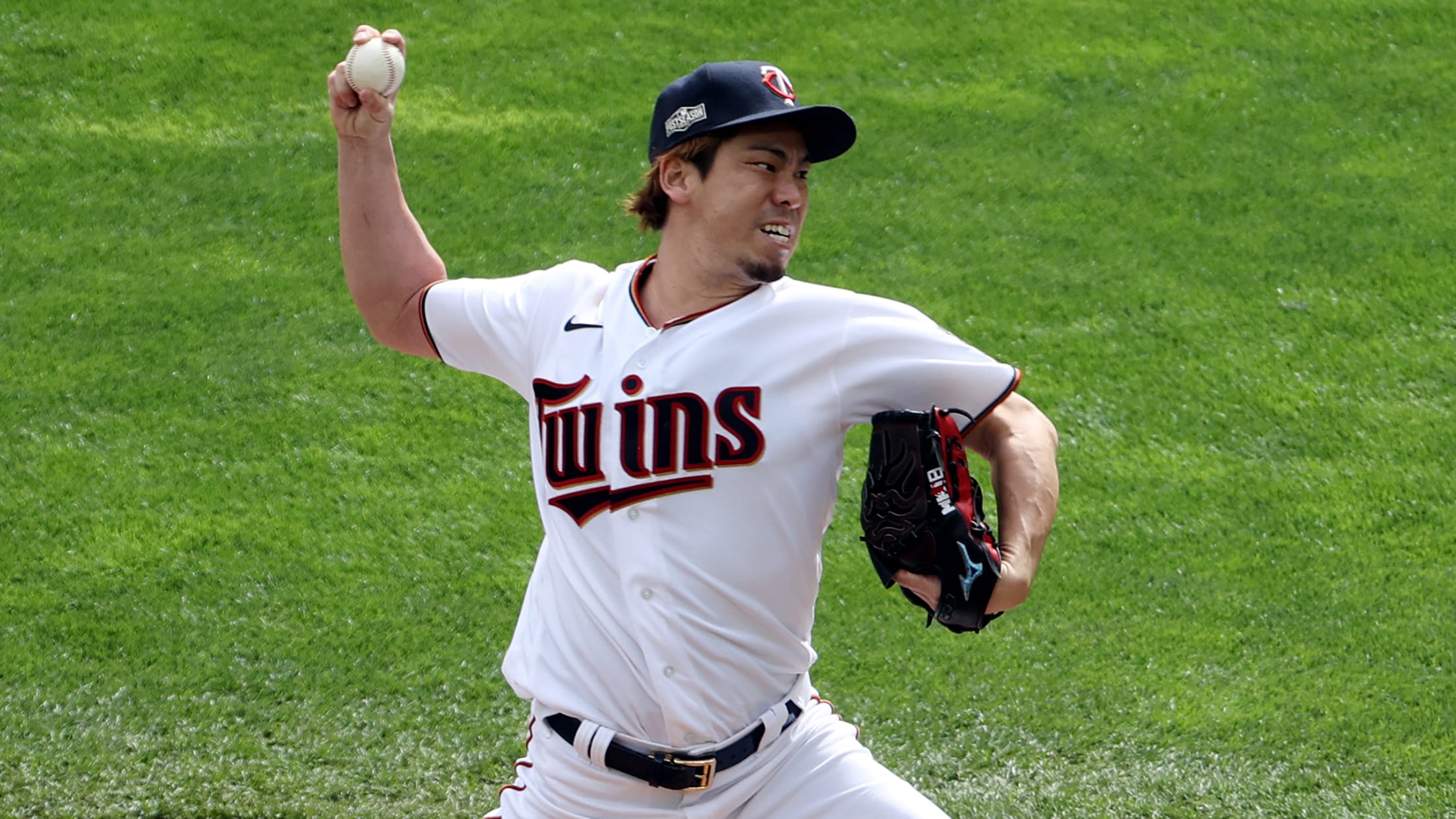 MINNEAPOLIS -- When Kenta Maeda took the mound for his first playoff start in four years, he was pitching with so much redemption on the line -- personal and otherwise. He was pitching for his status after being shunted to the bullpen by the Dodgers for the last three postseasons.
'Tough pill to swallow' as miscues cost Twins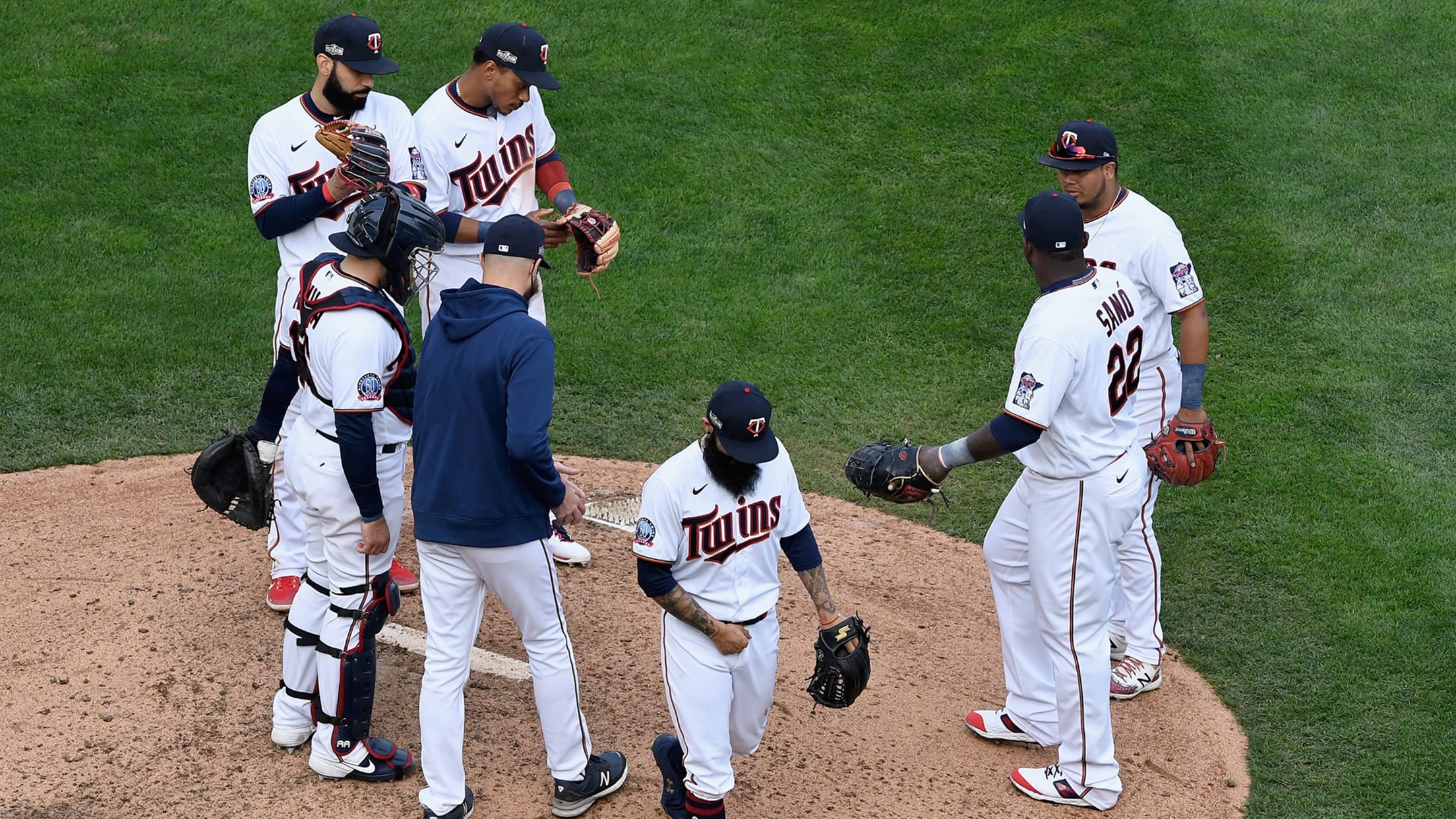 MINNEAPOLIS -- If the Twins would have made two defensive plays or connected on one big swing, this would all be a completely different story -- one of breaking an inglorious losing streak, one of the triumphant pitching performance that this franchise had long awaited in the playoffs. Kenta Maeda
This playoff skid worst in US sports history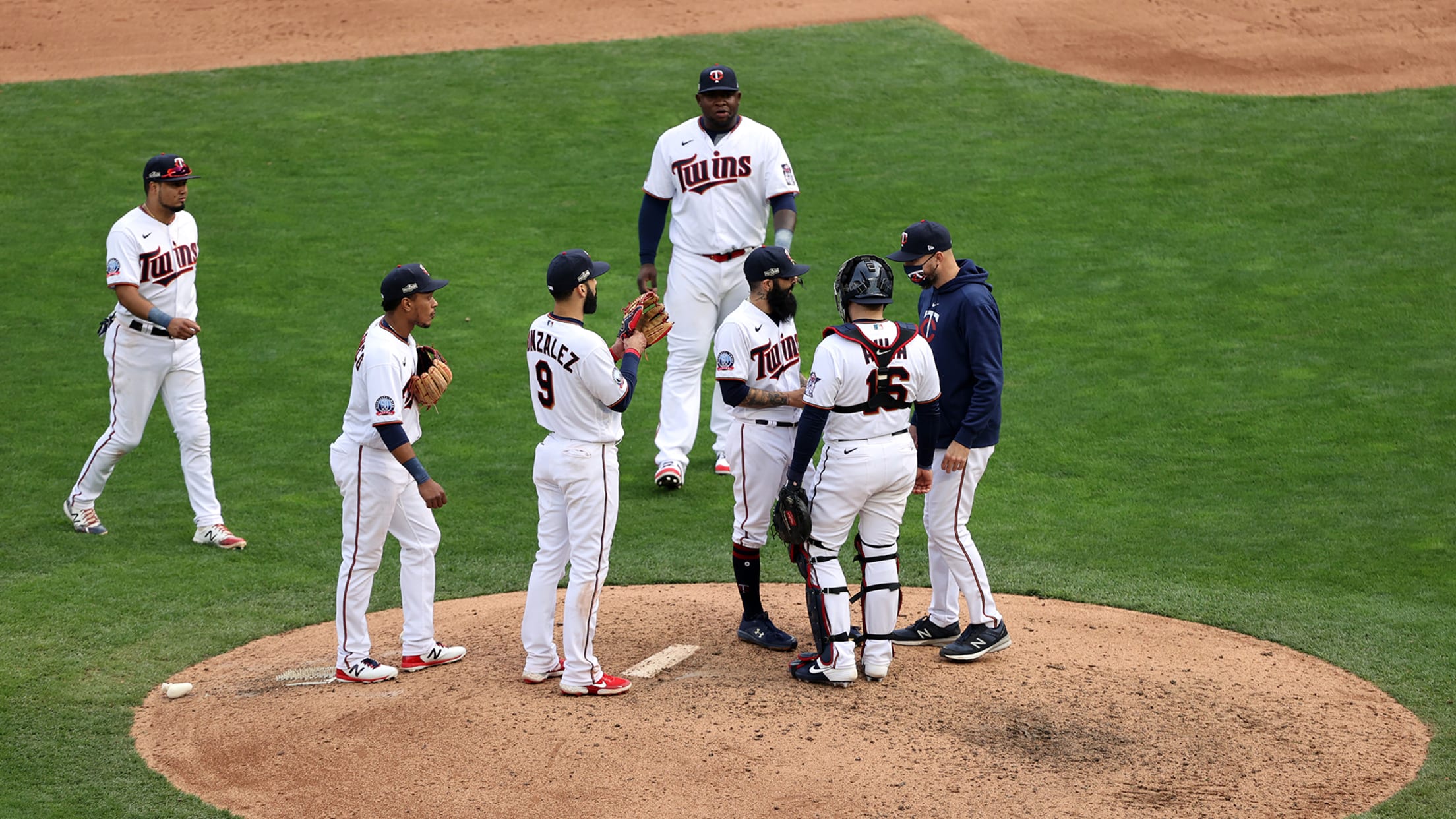 The Twins extended their Major League-record postseason losing streak to 17 games with their 4-1 loss to the Astros on Tuesday afternoon at Target Field in Game 1 of the American League Wild Card Series. • AL Wild Card Series presented by Hankook Tire, Game 2: Wed., 12 p.m. CT
Injured Donaldson not on Wild Card roster
Buxton starting in CF, batting 2nd; prospect Kirilloff included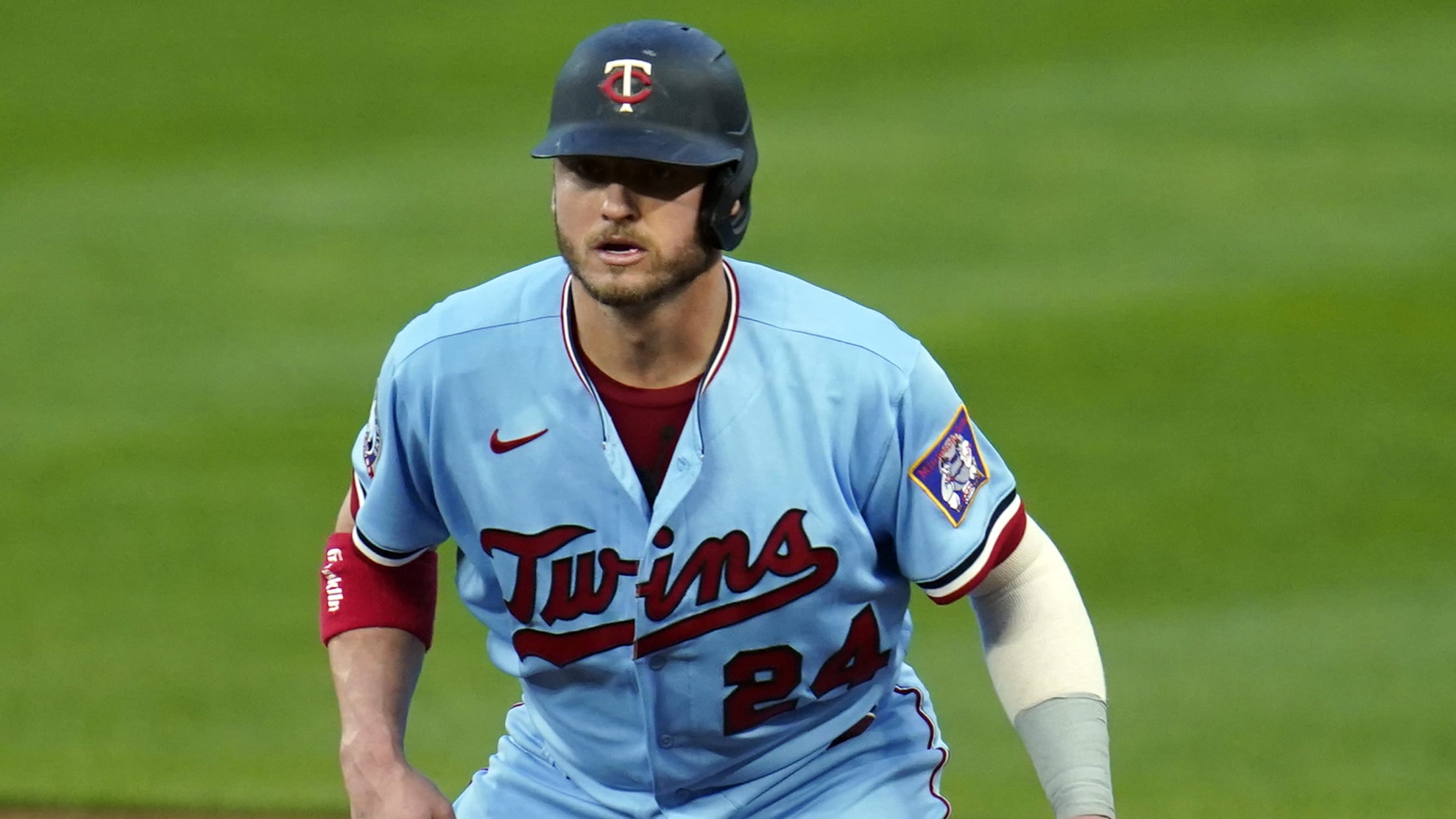 MINNEAPOLIS -- Though third baseman Josh Donaldson was the crown jewel of the Twins' busy offseason, the 2015 American League MVP Award winner will not be on the field for the first round of the '20 playoffs, as he couldn't fully push his right calf in his on-field workouts on
Astros-Twins Gm. 1 lineups, FAQ (ABC)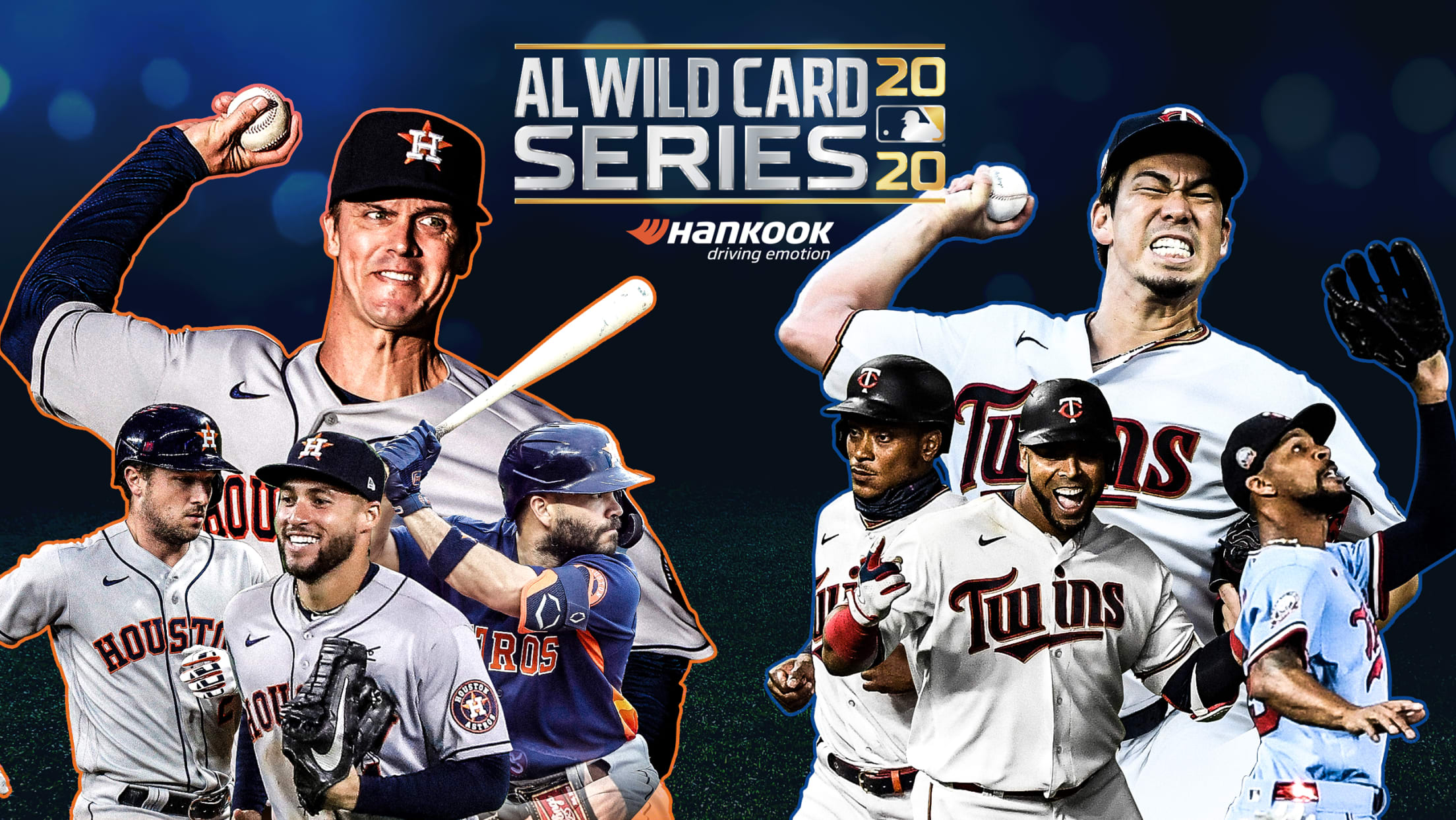 This Astros-Twins matchup in the American League Wild Card Series comes as a bit of a surprise, because so many pieces needed to fall in place on Sunday for Minnesota to fall to the No. 3 seed. It also comes as a surprise because the Twins will open a postseason
James coming off IL; Maldonado ready to go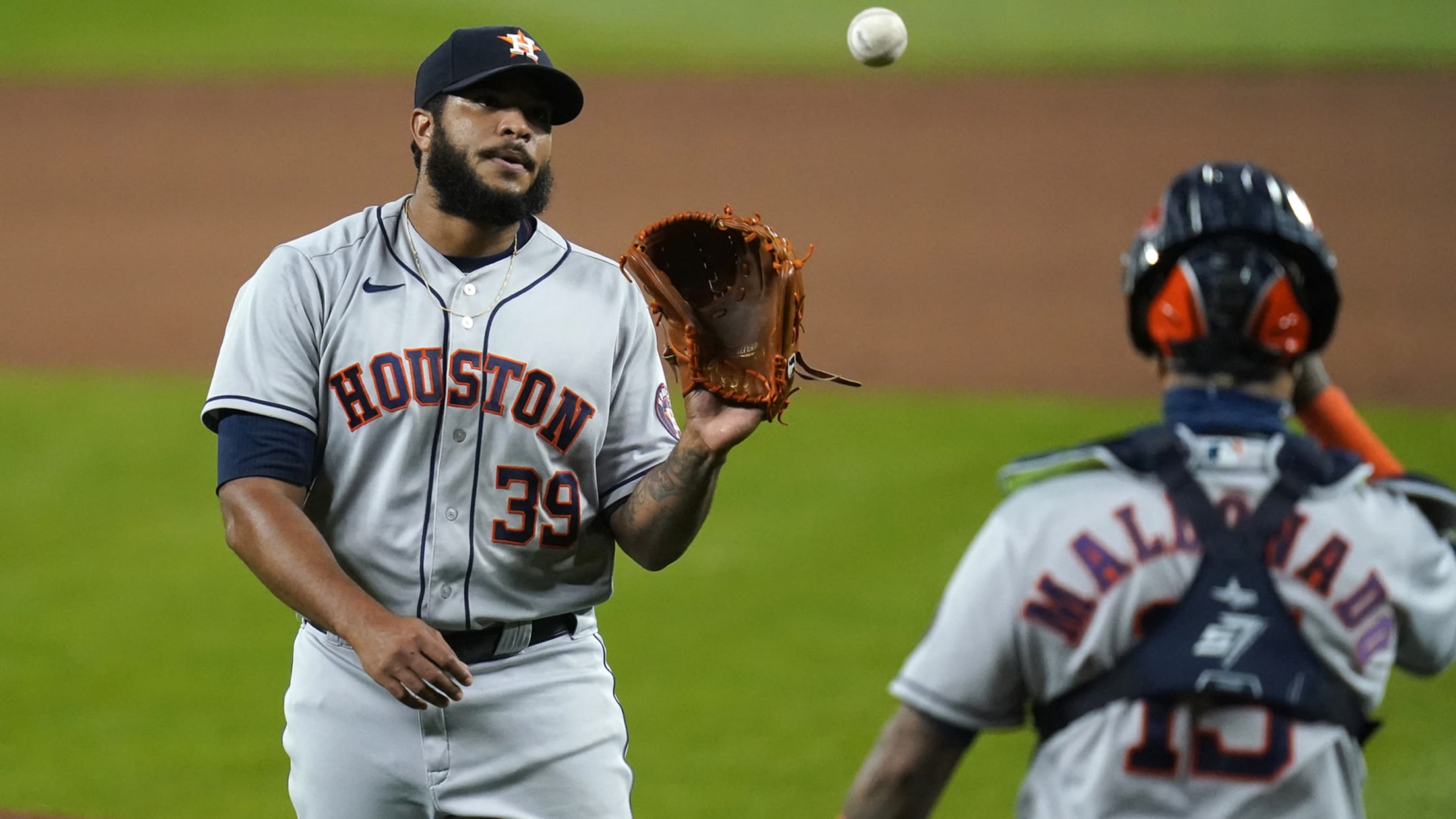 Astros manager Dusty Baker said hard-throwing right-hander Josh James will be activated from the injured list and will be on the team's roster for the American League Wild Card Series against the Twins. James went on the IL this past Friday for undisclosed reasons, but he threw at Target Field
What to expect from Alex Kirilloff in bigs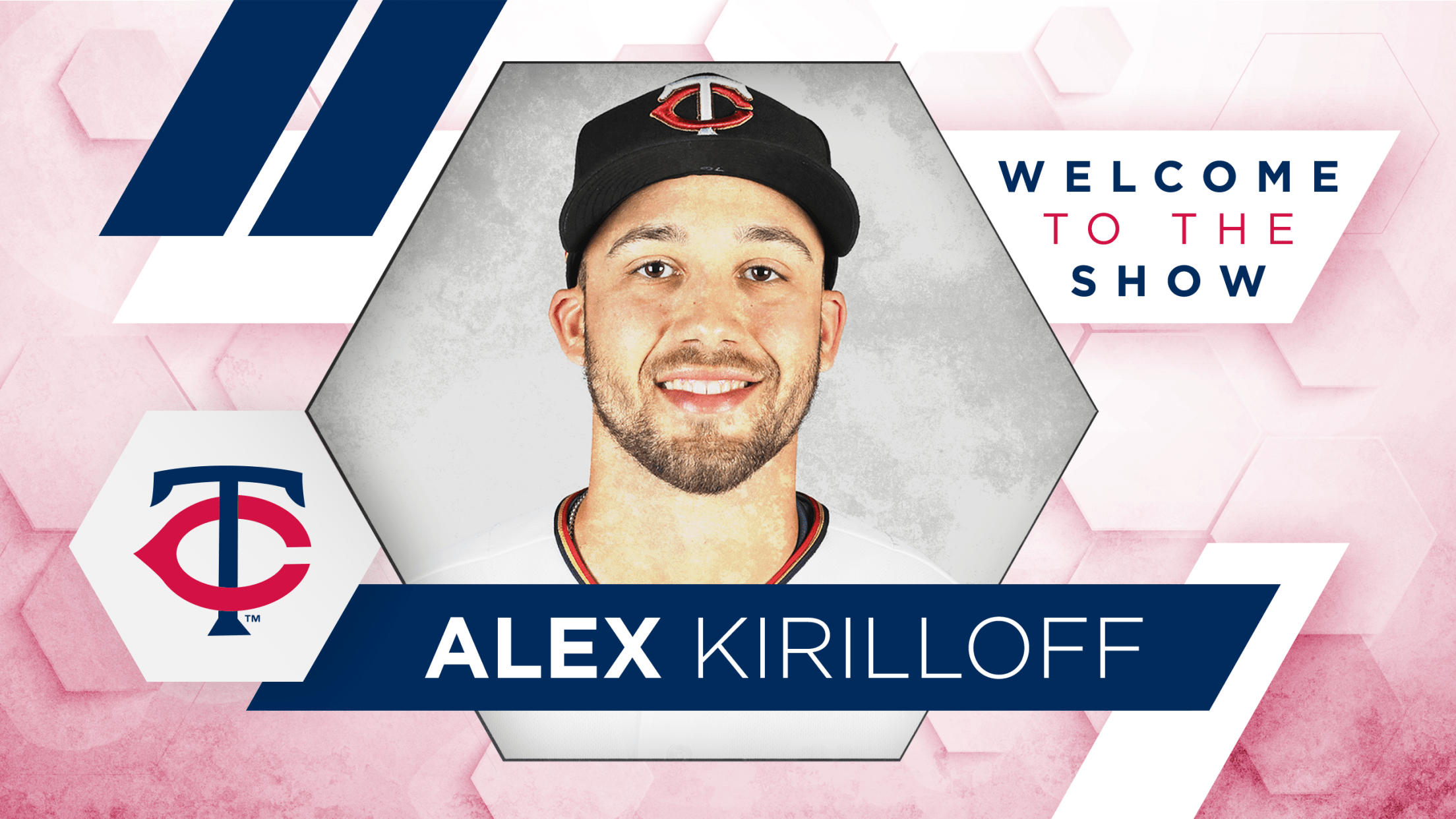 Prior to this year, only two players in the modern era have made their Major League debuts in the postseason. One was Mark Kiger, who made two pinch-running appearances for the A's in the 2006 American League Championship Series. The other was Royals shortstop Adalberto Mondesi, who pinch-hit in Game
Twins hit reset button, ready for deep run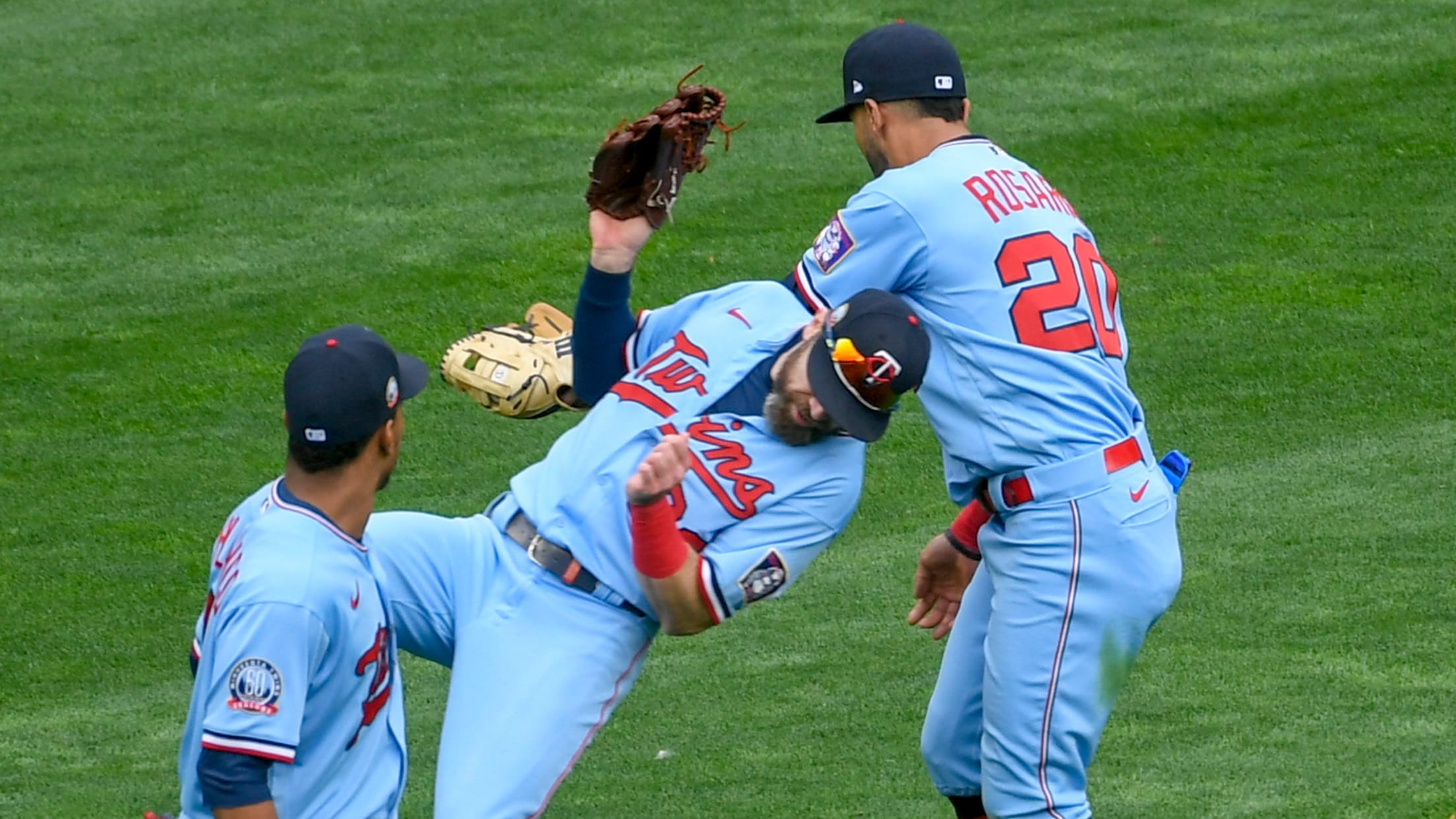 MINNEAPOLIS -- Nothing about this 2020 season has been typical. So, why not take the opportunity to wipe the slate clean from the Twins' lack of playoff success in the last decade and rewrite the script? Minnesota's 16 straight playoff losses are but a figment of the past, replaced by
The factors that close Twins' experience gap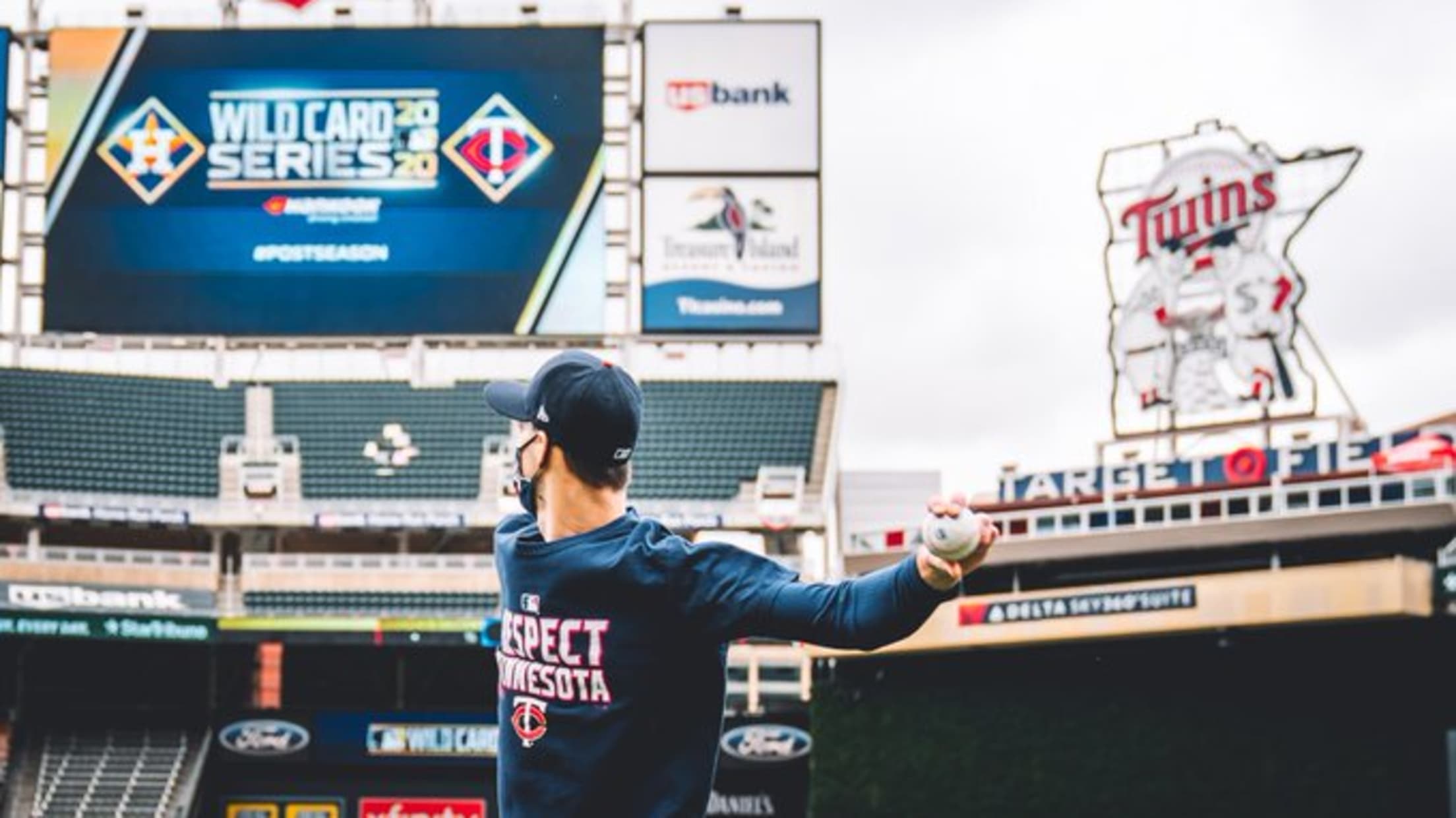 MINNEAPOLIS -- On the one hand, the Astros will enter the Wild Card Series two games below .500 with an underperforming offense and without ace Justin Verlander. On the other hand, the postseason is a completely different animal, and few groups in baseball have seen more meaningful action in October
Buxton, Donaldson status remains up in air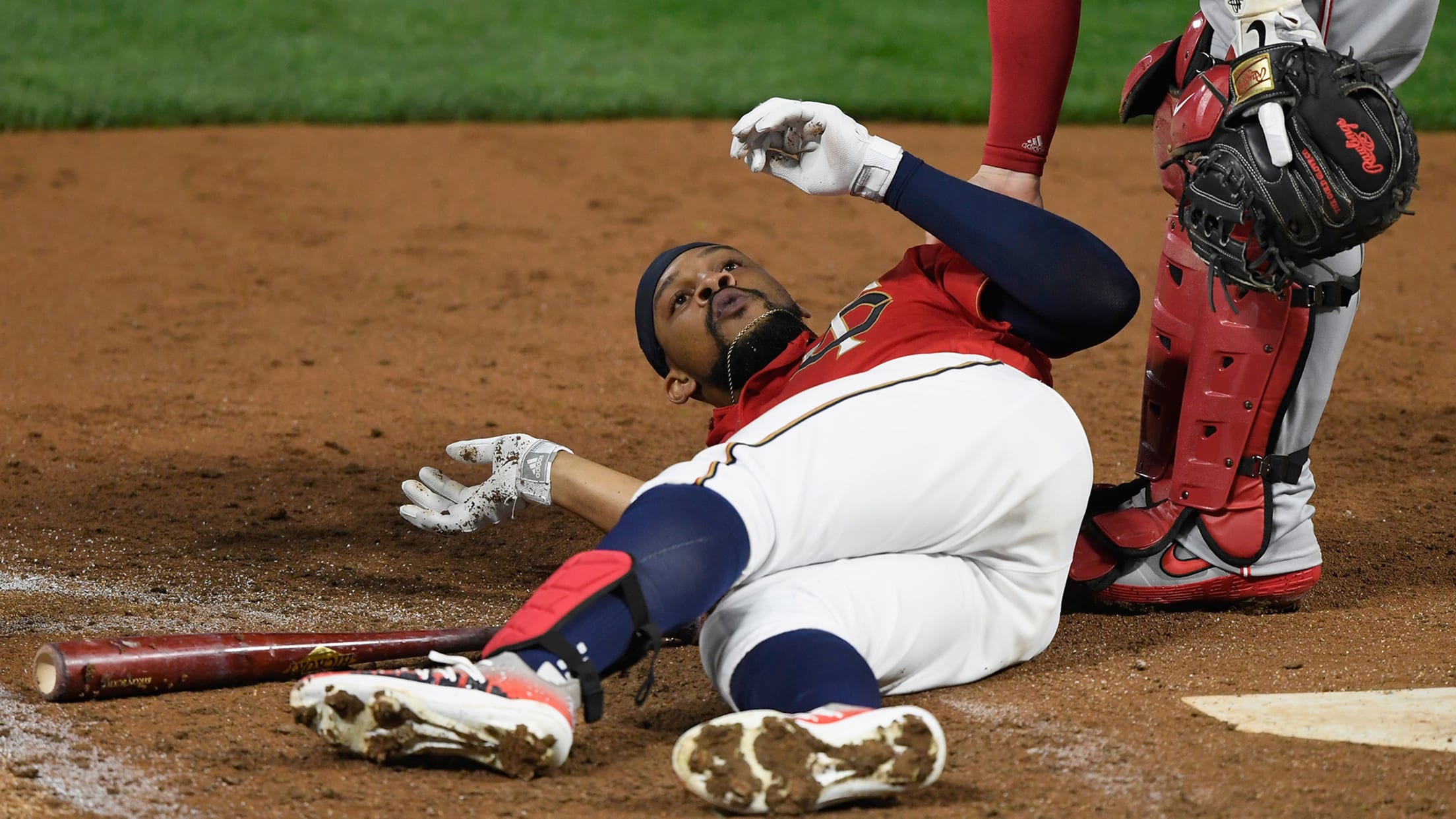 MINNEAPOLIS -- As various Twins players and coaches meandered onto the field for Monday afternoon's on-field workout, Byron Buxton also emerged from the dugout onto the light blue tarp around the batting practice cage. He joked around with some teammates, laughed at something and jogged out to center field to
Astros-Twins position-by-position breakdown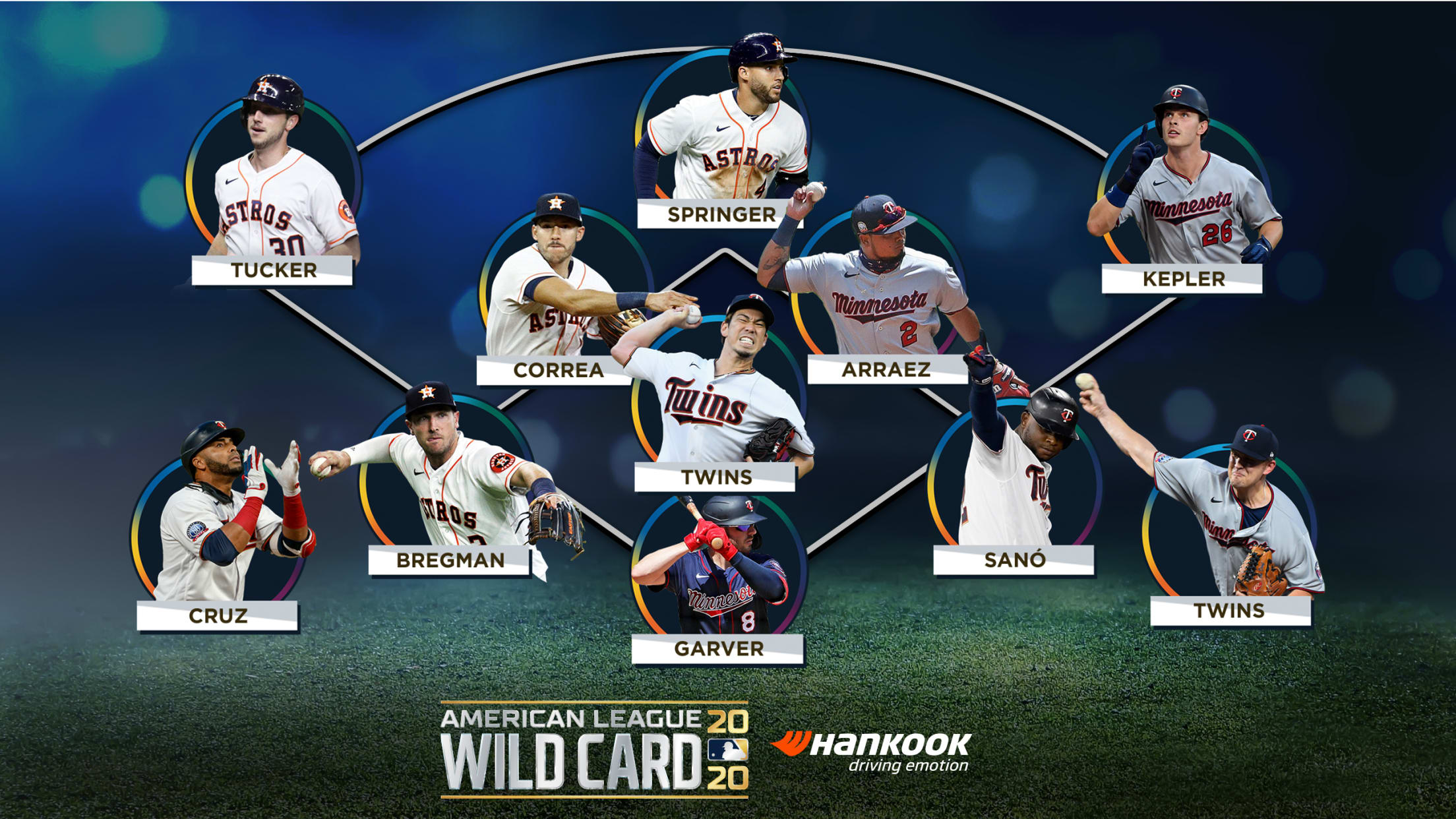 The Twins and Astros enter their 2020 Wild Card Series in pretty different situations. The Twins won their second straight American League Central title, racking up 36 wins, tied for second-most in the AL behind the Rays (40). They've now had a .600 or better winning percentage in back-to-back seasons