Podcast: How Alonso and Alvarez became ROYs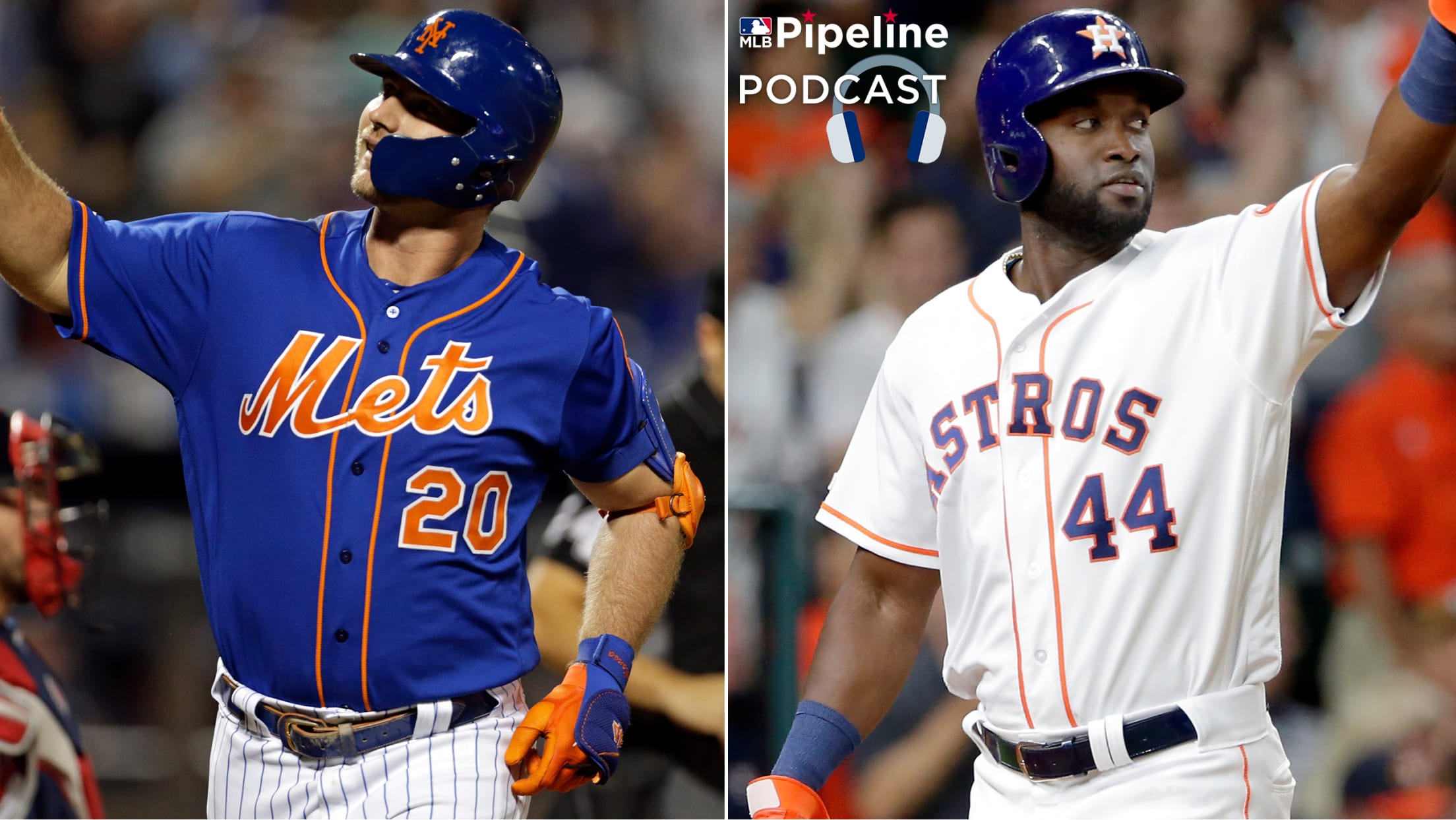 On the latest MLB Pipeline Podcast, Jim Callis, Jonathan Mayo and Jordan Shusterman of Cespedes Family BBQ talk about the paths Rookie of the Year winners Pete Alonso and Yordan Alvarez took from being amateurs to breakout stars in the big leagues. The guys also discuss the prospect background of
Podcast: Nats as prospects, AFL breakout stars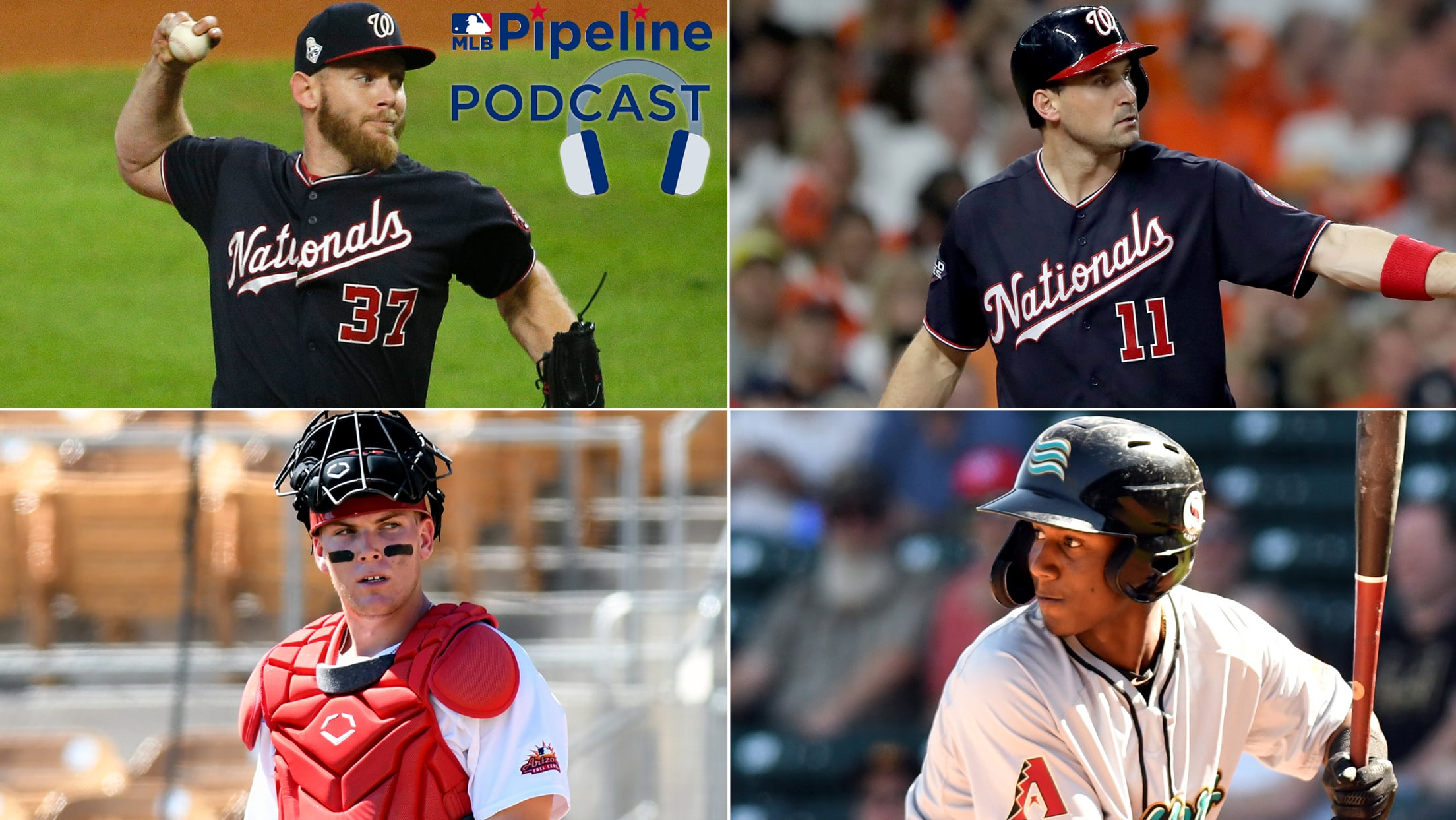 Jim Callis and Jonathan Mayo joined Jordan Shusterman of Cespedes Family BBQ to look back on the World Series and remember what some of the Nationals' top players were like as prospects. That includes a deep dive on the 2005 MLB Draft, when "Mr. National" Ryan Zimmerman was drafted by
Ranking the top Arizona Fall League prospects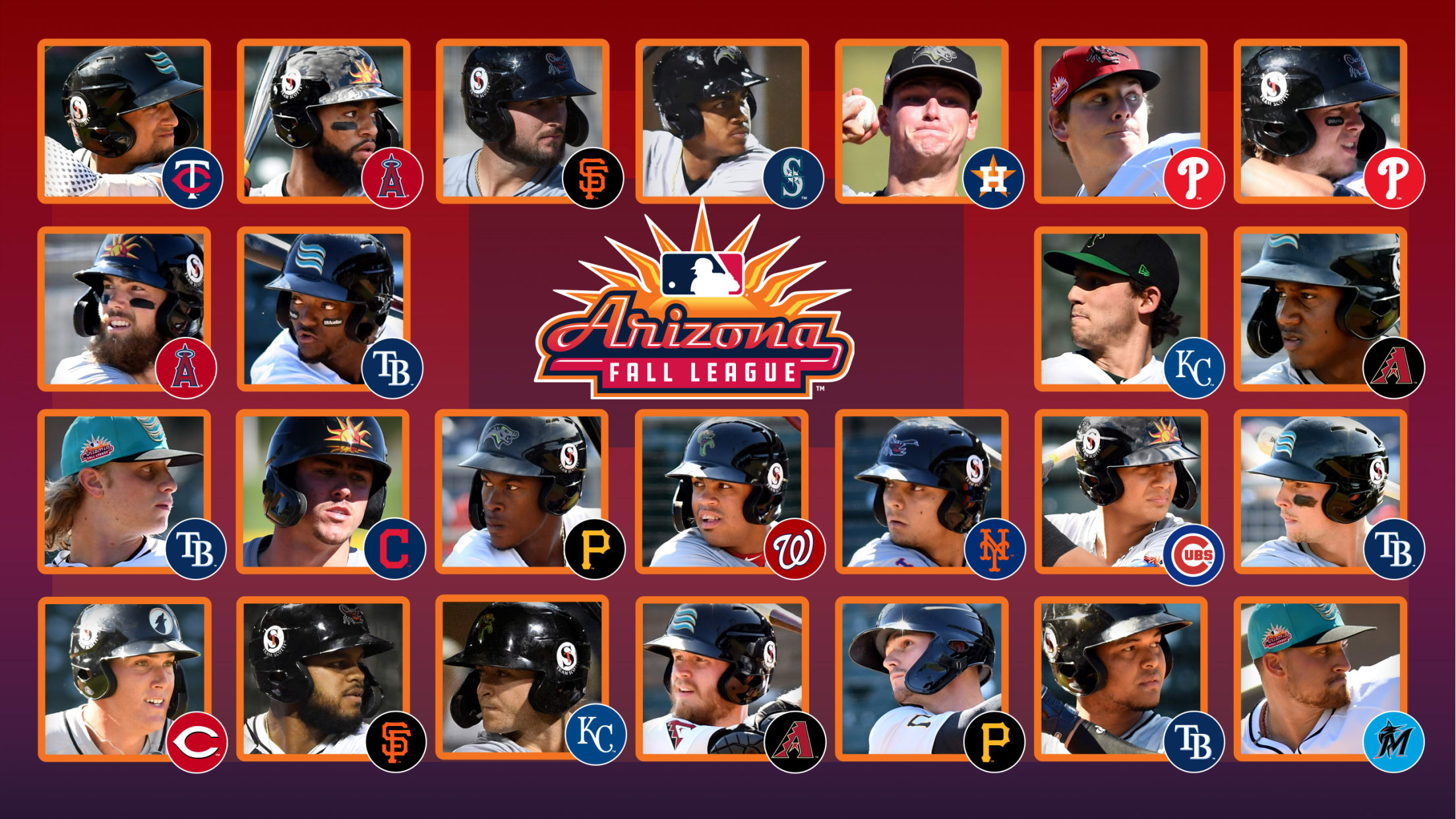 While the Arizona Fall League didn't feature a generational talent like Ronald Acuña Jr. or Vladimir Guerrero Jr. this year, talent ran deeper than usual. Twenty of our Top 100 Prospects appeared on AFL Opening Day rosters and 17 made our annual ranking of the developmental circuit's prospects, both totals
Here's the 2019 All-Arizona Fall League Team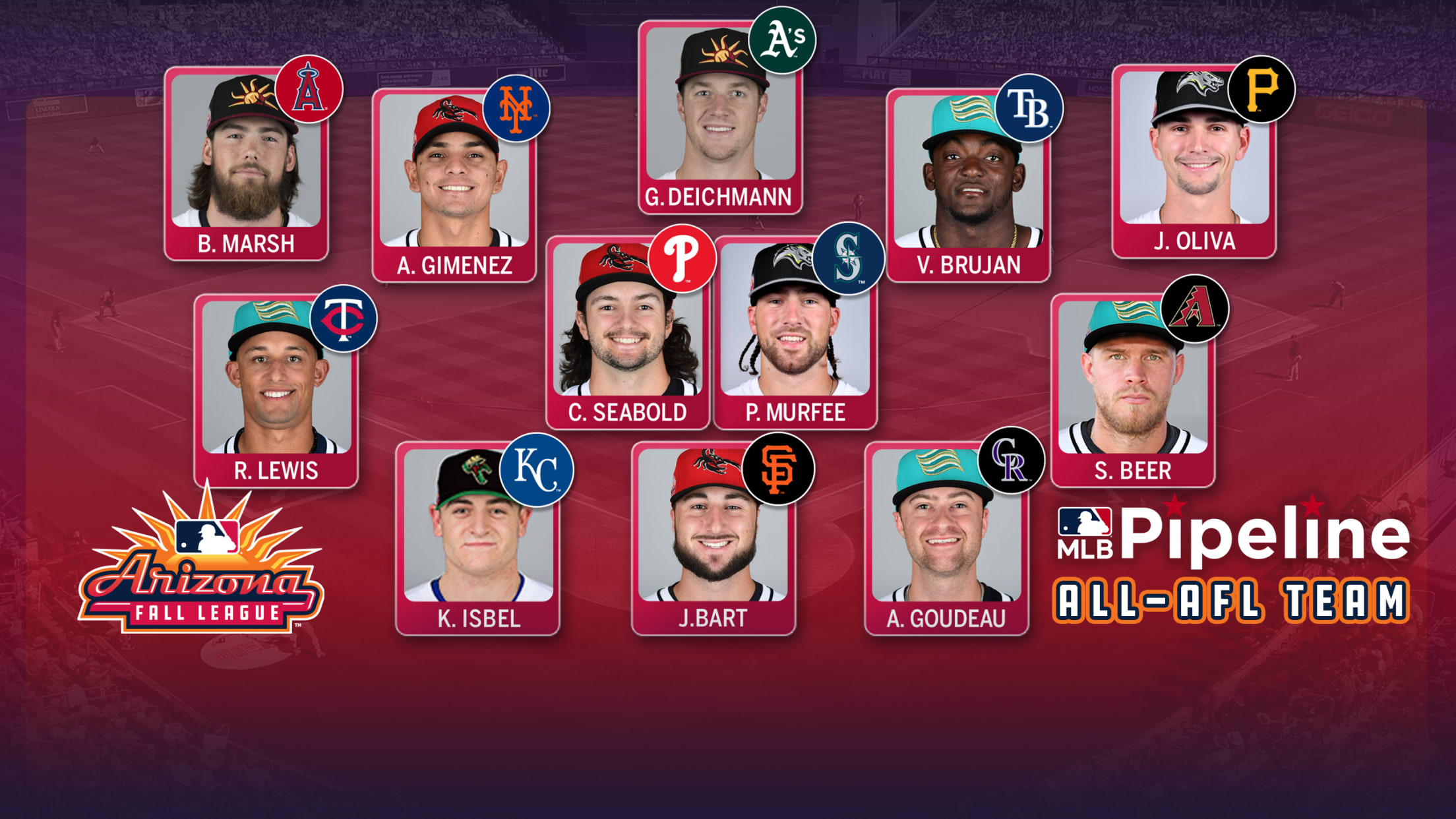 With this year's Arizona Fall League now complete after Salt River defeated Surprise, 5-1, in Saturday's championship game, MLB Pipeline is finding different ways to highlight the top players and performances from the league's 28th season. Already this week there has been a story on 20 breakout prospects as well
Robo-umps? Here's what AFL players, coaches say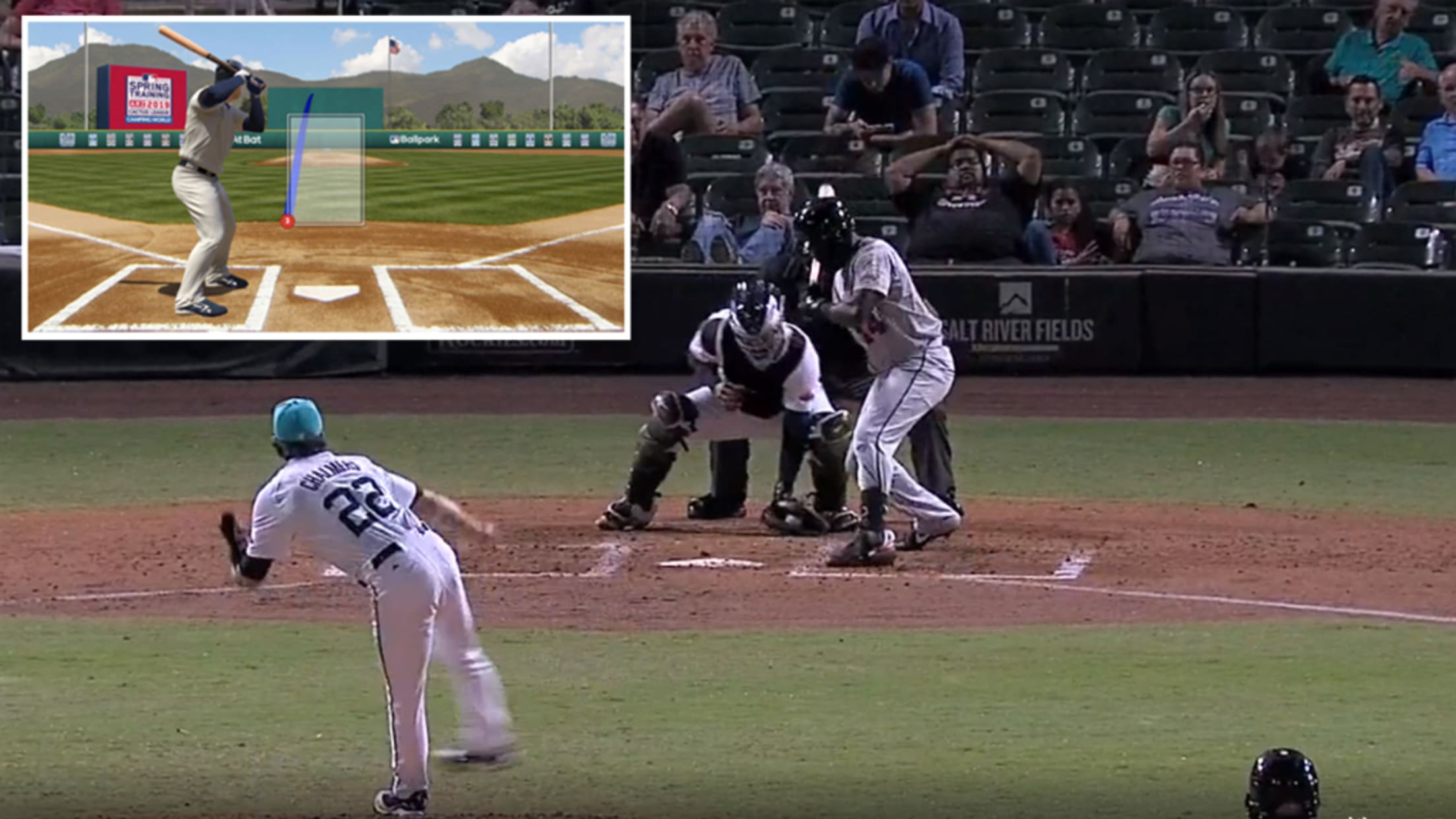 SCOTTSDALE, Ariz. -- It's one of the boldest experiments in the history of the Arizona Fall League. Whether it goes from the "laboratory" to the Major Leagues remains to be seen, but there's no question the use of "robo-umpires" at Salt River Fields this season generated conversation among players and
Here are the AFL's top Statcast performers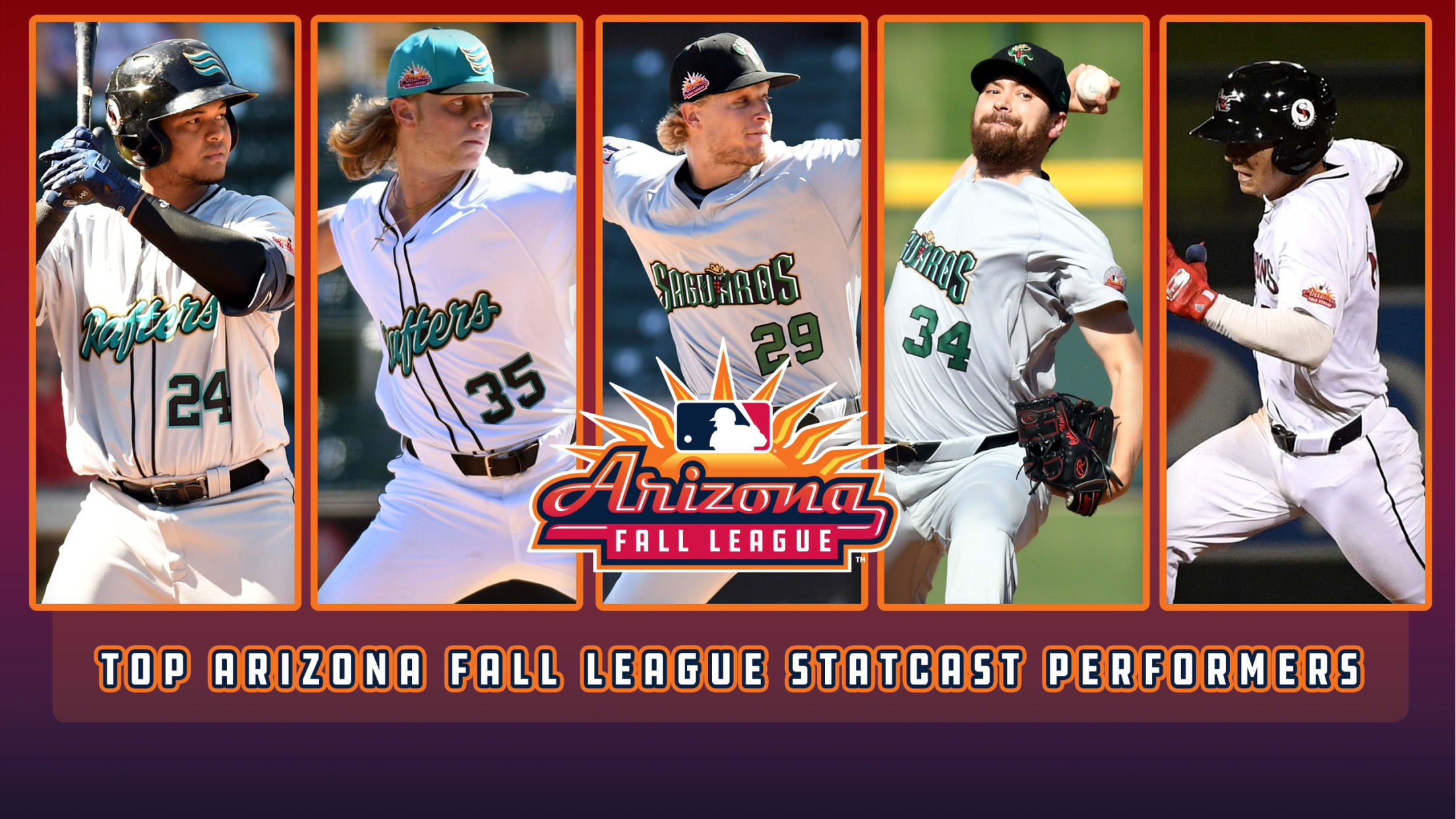 Analytical information isn't always easy to come by in the Arizona Fall League. It's why MLB Pipeline often relies on scouts in attendance as well as services like TrackMan to help provide the measurables (e.g., velocity, home-to-first times, catcher pop times, etc.). Statcast™ data is only available for games at
These 20 prospects broke out in the Fall League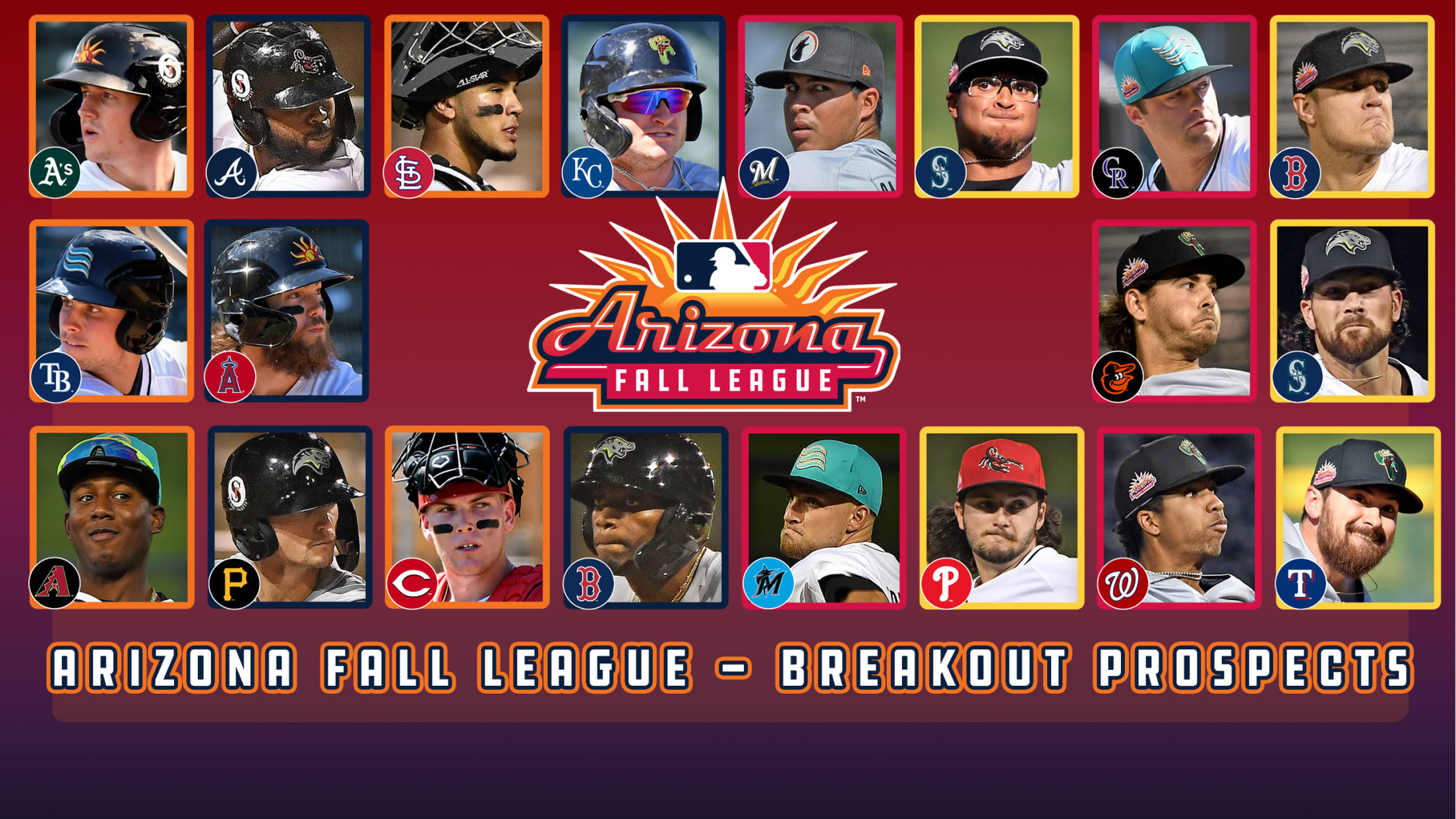 The Arizona Fall League's 28th season is in the books. There's a new champion, the Salt River Rafters, and a new MVP, Royce Lewis of the Twins.
These 8 players stood out in the AFL title game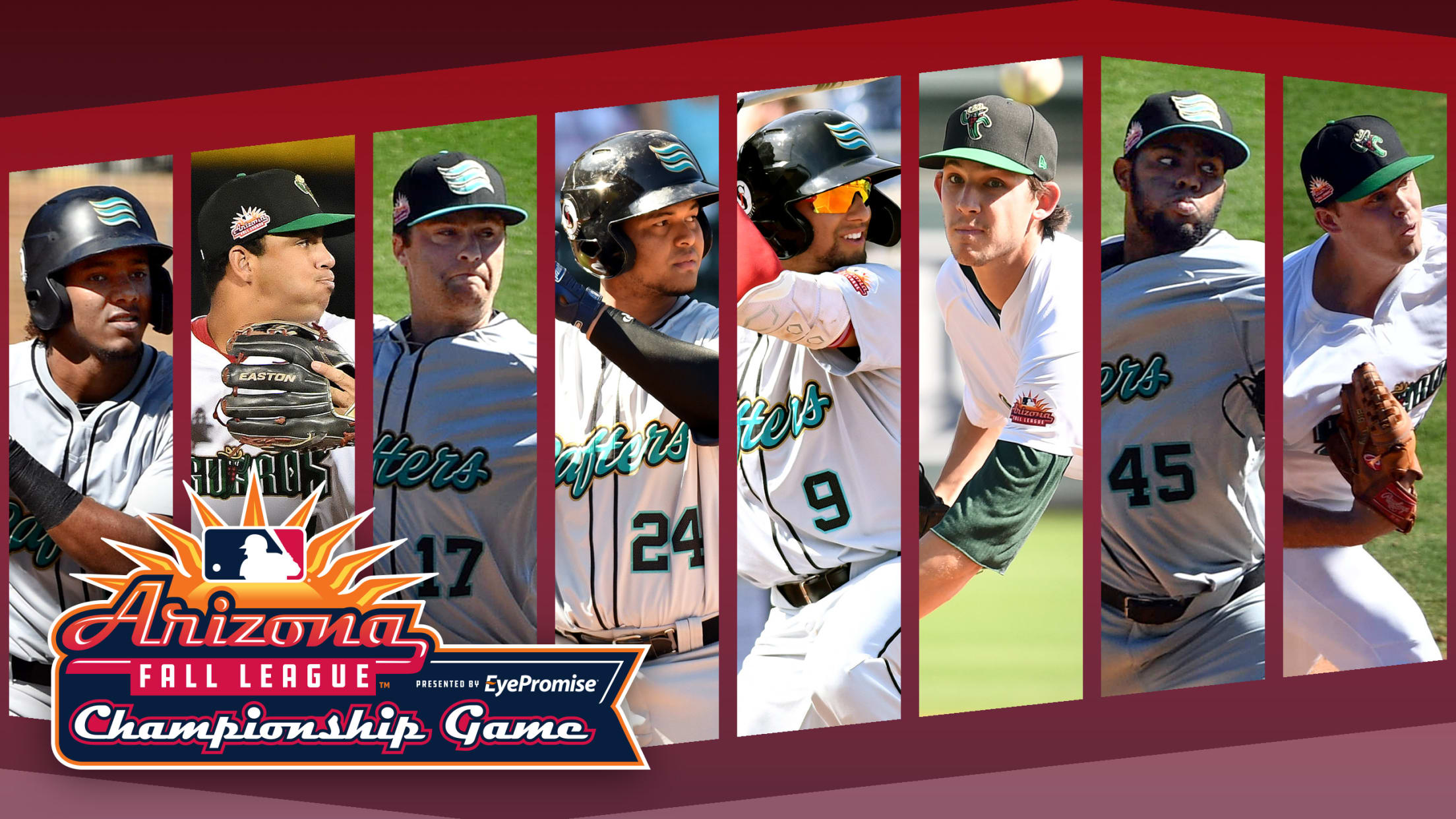 SCOTTSDALE, Ariz. -- Jerar Encarnacion began the 2019 season as a projectable power hitter who had yet to homer in full-season ball. The Marlins outfielder went on to slam 16 home runs between two Class A levels, then ended his breakout year with the decisive blow in the Arizona Fall
Royals light up radar, impress in AFL title game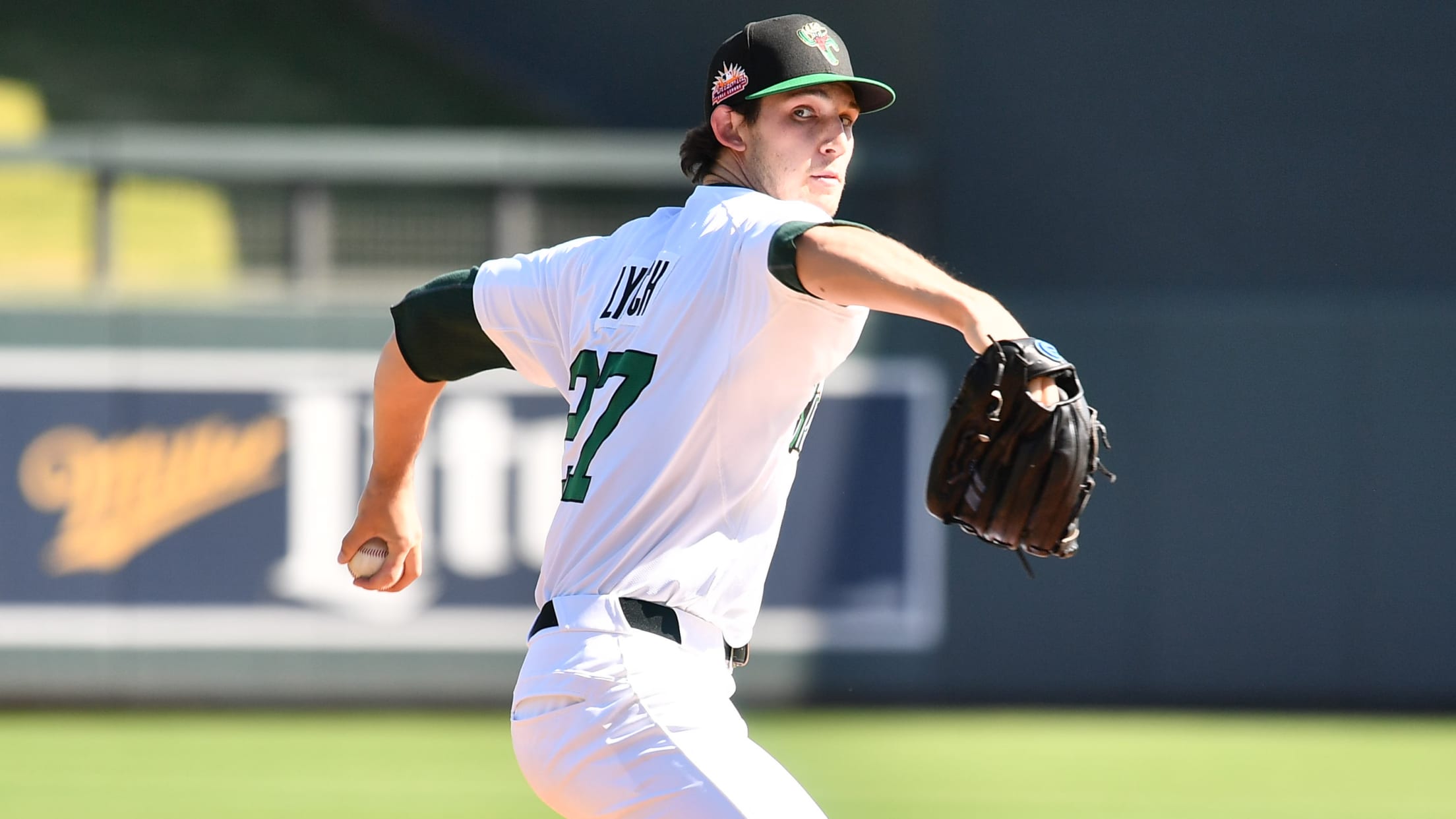 SCOTTSDALE, Ariz. -- When the Surprise Saguaros played their biggest game of the season Saturday against the Salt River Rafters for the honor of being crowned 2019 Arizona Fall League champions, the club leaned heavily on their arsenal of talent from the Kansas City Royals' farm system.
Encarnacion's slam leads Rafters to AFL title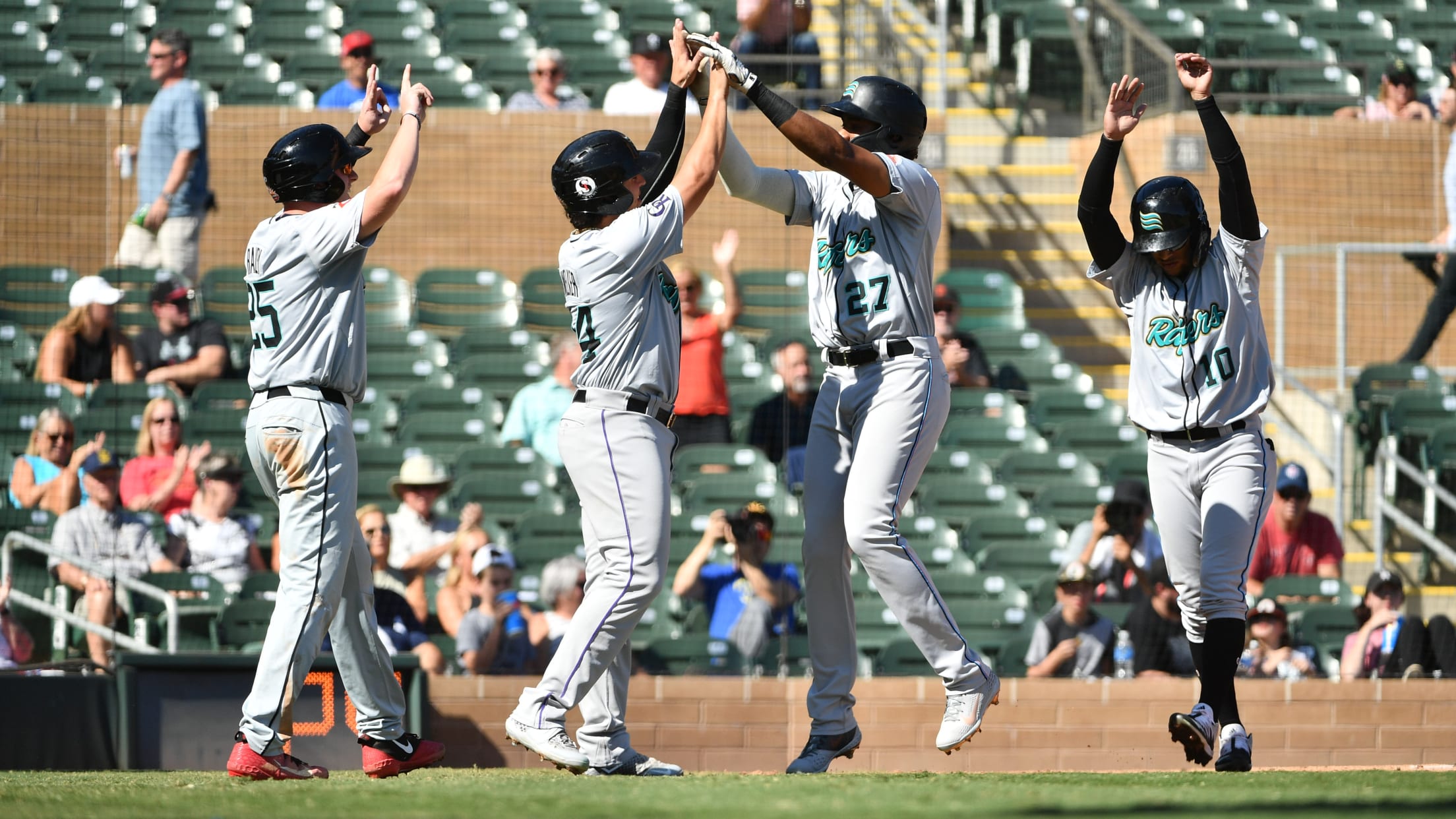 SCOTTSDALE, Ariz. -- On the first day of the Arizona Fall League, manager Keith Johnson had a simple message for his team: "Congrats, you're champions." Six weeks later, those words proved prophetic as the Salt River Rafters powered their way to an Arizona Fall League championship with a 5-1 win
Reds' Stephenson earns AFL's Stenson Award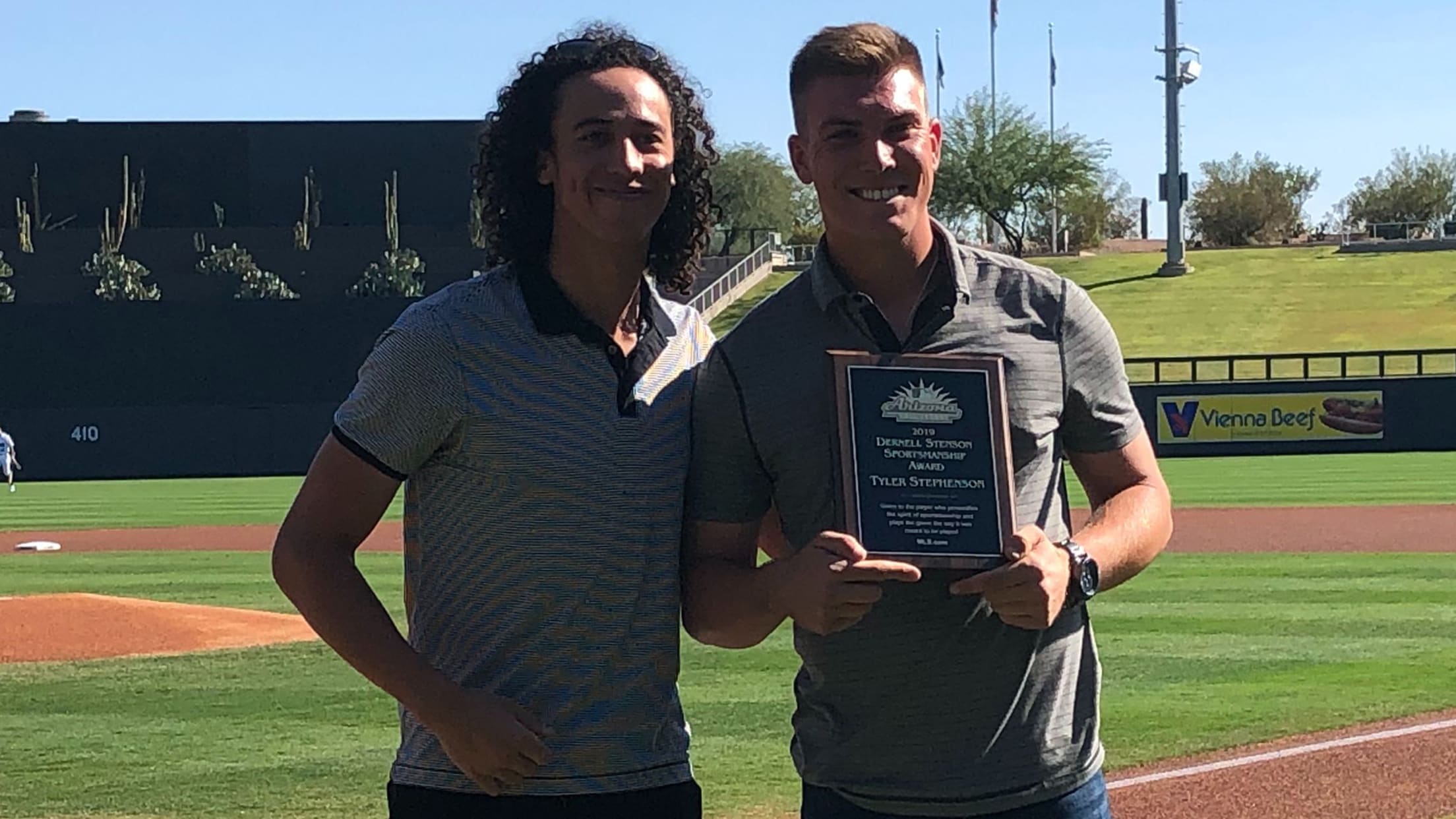 SCOTTSDALE, Ariz. – Pirates shortstop Cole Tucker knows first-hand what the Dernell Stenson Sportsmanship Award is all about and how much it means to players in the Arizona Fall League. The Arizona-native it won it last year as member of the Surprise Saguaros. On Saturday, he welcomed Reds catcher prospect
Gleyber, Acuña, Hiura ... now Royce Lewis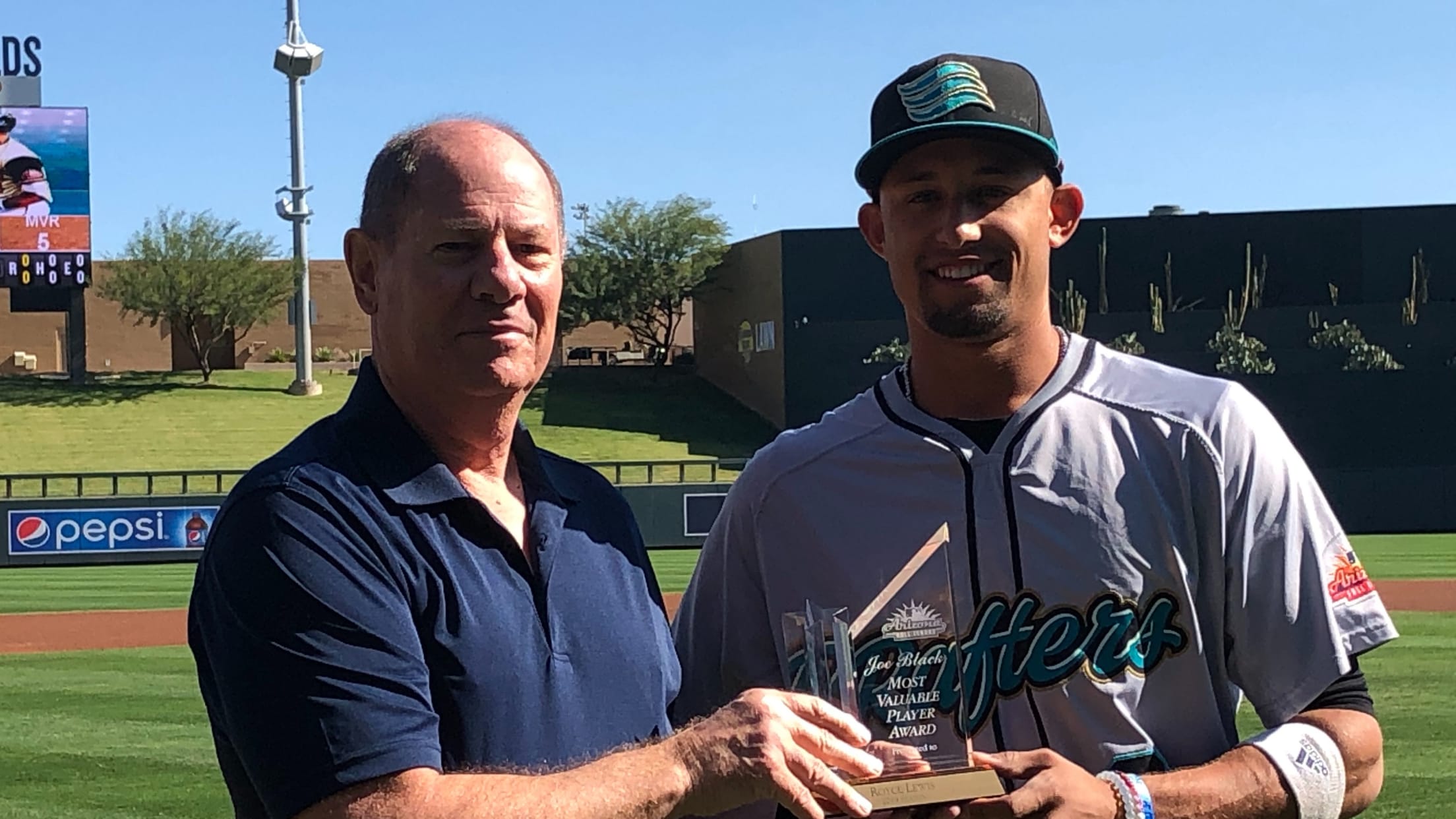 SCOTTSDALE, Ariz. -- After a regular season filled with ups and downs, seemingly everything went right for Royce Lewis in the Arizona Fall League.
Marlins receive top AFL organizational award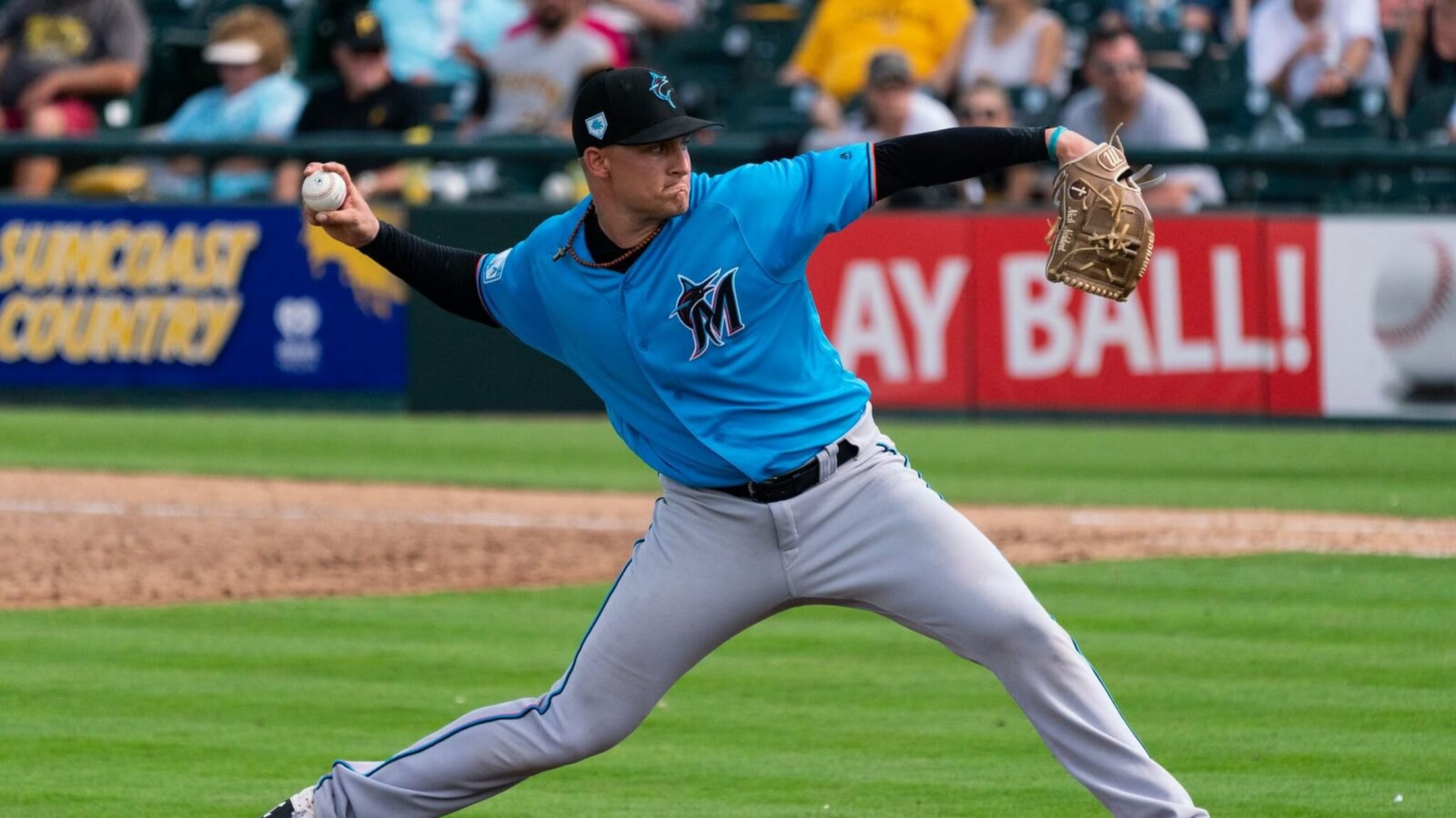 MIAMI -- A vastly improved Marlins farm system on Friday received more recognition. On the eve of the Arizona Fall League championship game, Miami was recognized as the inaugural winner of the AFL Organization Leadership Award. The award is presented to the "team that meets or exceeds their obligations to
Friday's top 10 Arizona Fall League performers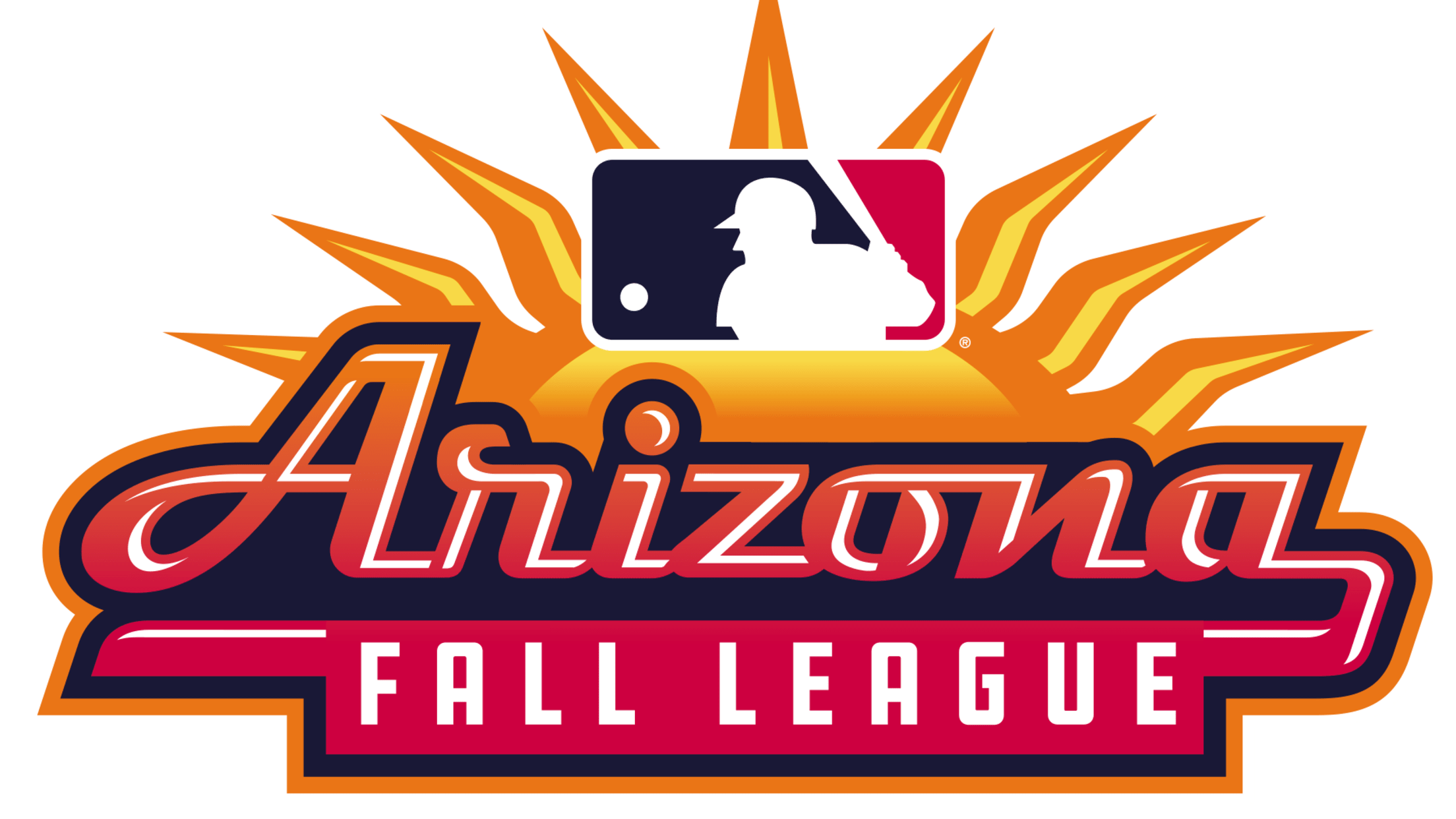 Here are the top 10 performers from Friday, Oct. 25 in the Arizona Fall League. • AFL scoreboard | Rosters | Video
Mets' Gimenez claims Fall League batting crown
Club's No. 3 prospect hit .371 across 18 contests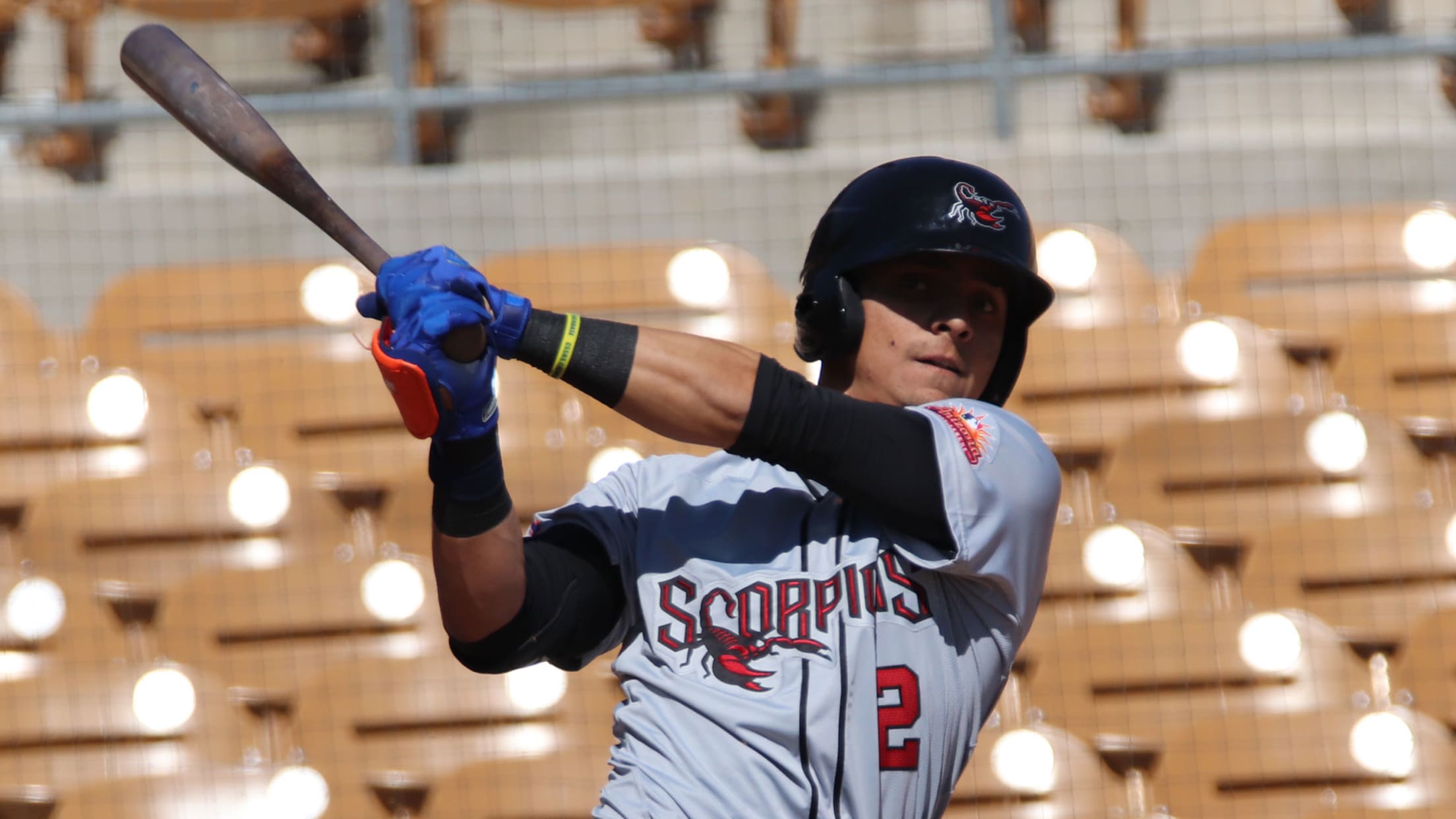 MESA, Ariz. -- The hits kept coming for Mets infield prospect Andres Gimenez during his six weeks in the Arizona Fall League and they didn't stop through the last day of the season. On Friday, the Scottsdale Scorpions shortstop had two hits to up his batting average to .371 in
Blue Jays prospects discuss AFL experience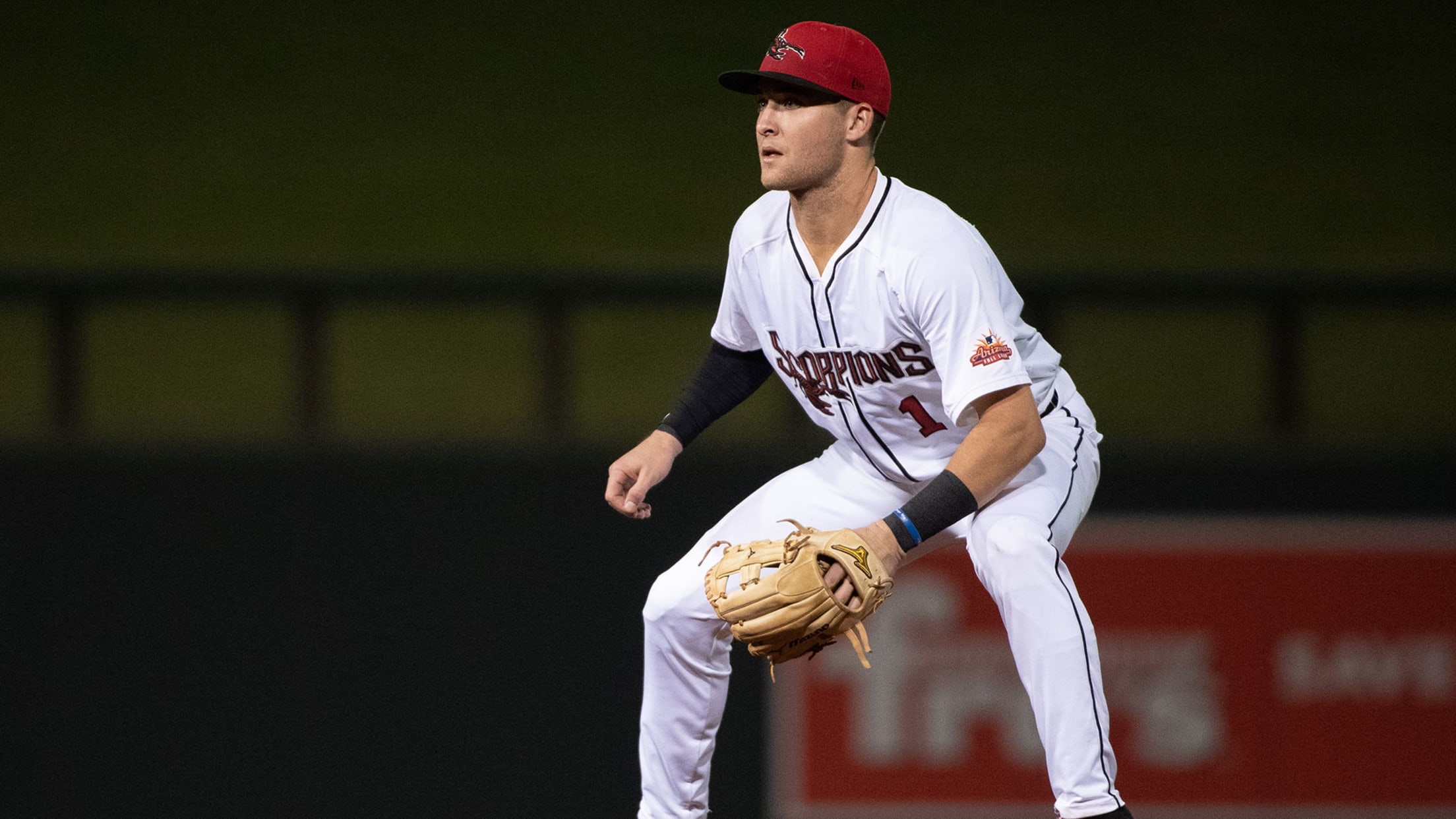 PHOENIX, Ariz. -- As the Arizona Fall League comes to a close, so, too, does the fall season for eight Blue Jays players who suited up for the Scottsdale Scorpions in the prospect-laden circuit. Toronto sent three position players and four pitchers for the entirety of the AFL's duration, while
Thursday's top 10 Arizona Fall League performers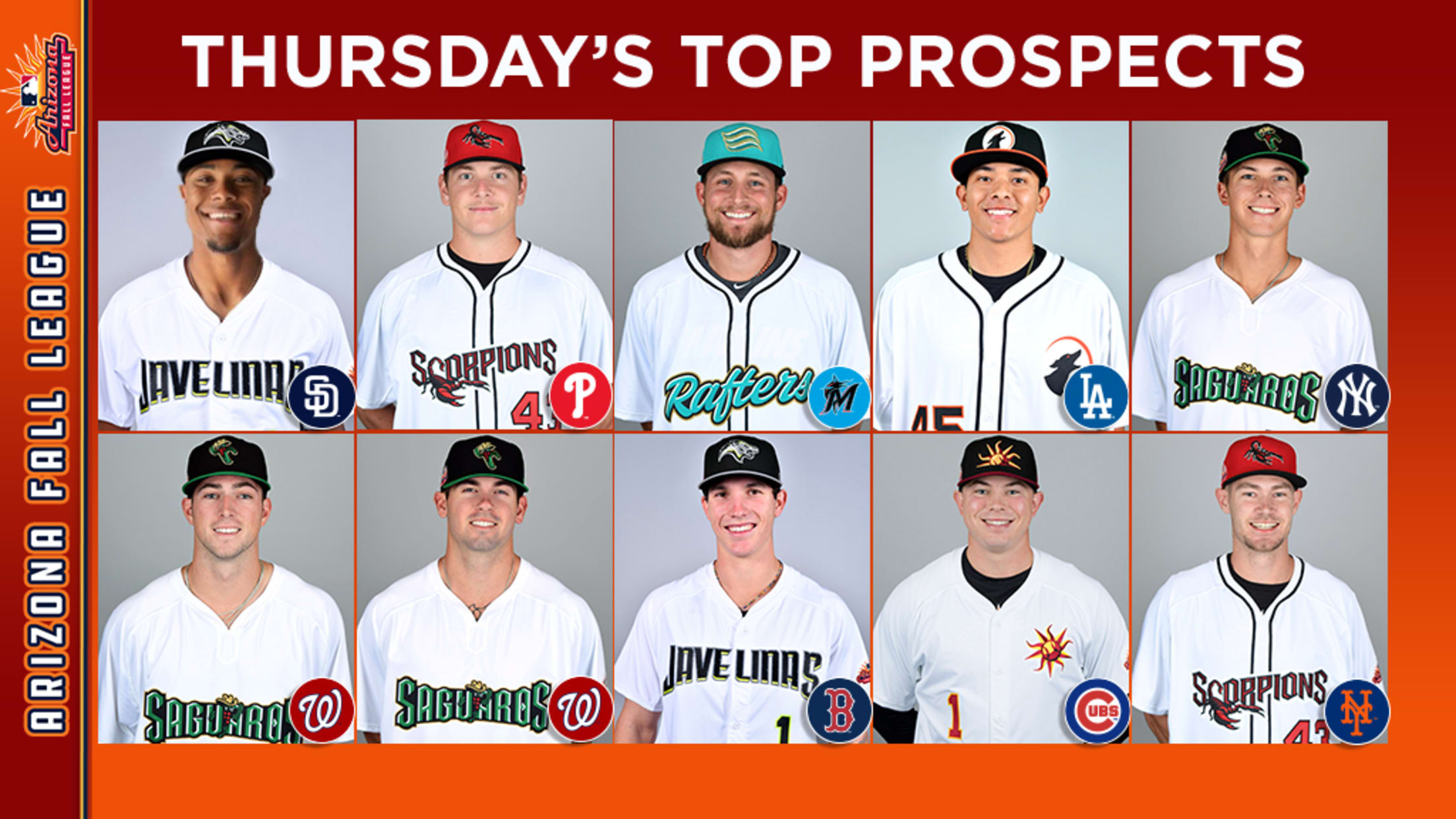 Here are the top 10 performers from Thursday, Oct. 24 in the Arizona Fall League. • AFL scoreboard | rosters | video
Howard takes step forward in final AFL start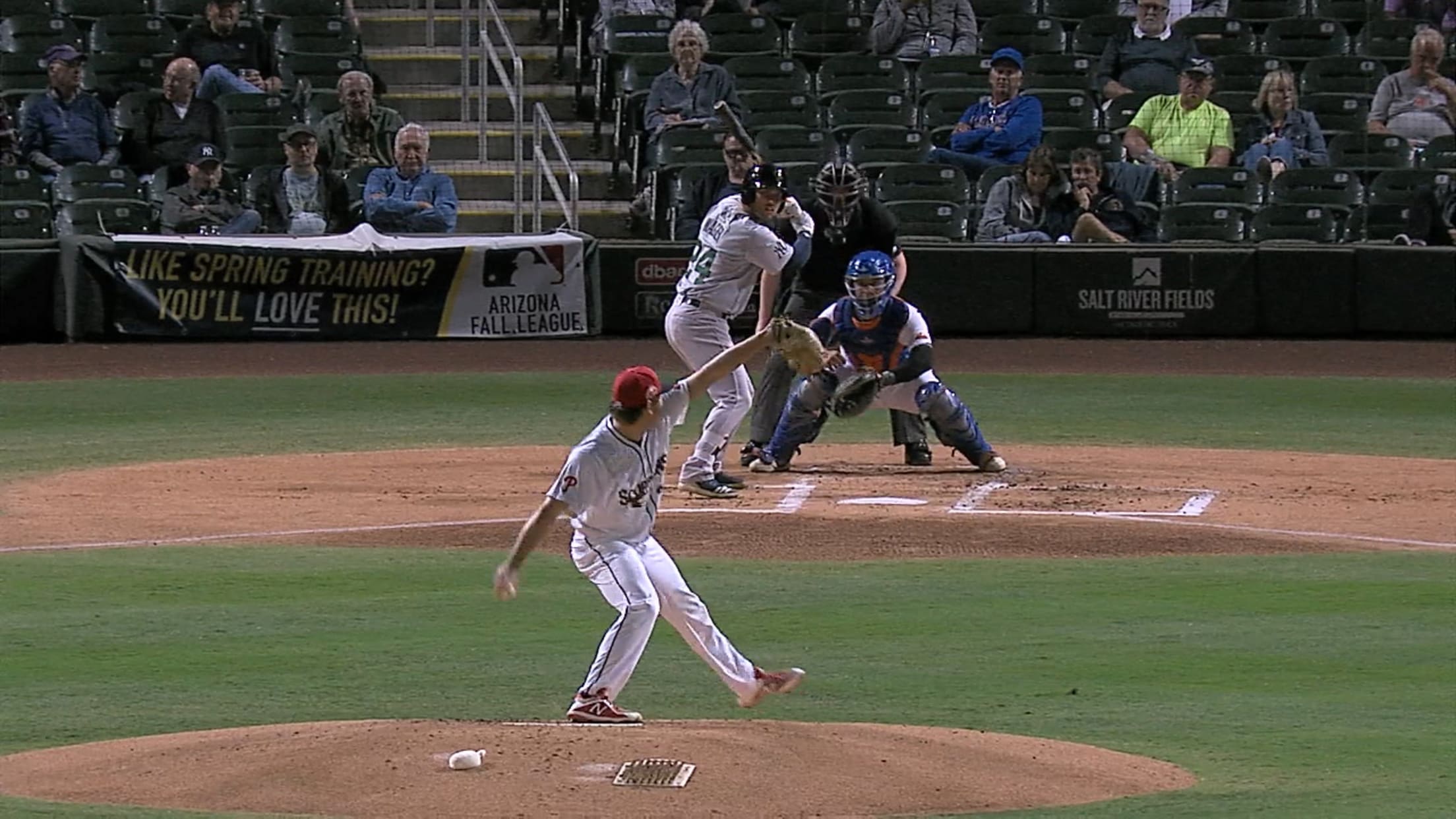 SCOTTSDALE, Ariz. -- While Spencer Howard emerged as the Phillies' best pitching prospect this summer, he also missed two months with shoulder soreness and totaled just 71 innings between four Minor League stops. So he headed to the Arizona Fall League to get some more work and to continue to
Watch: Top prospects vie for AFL title today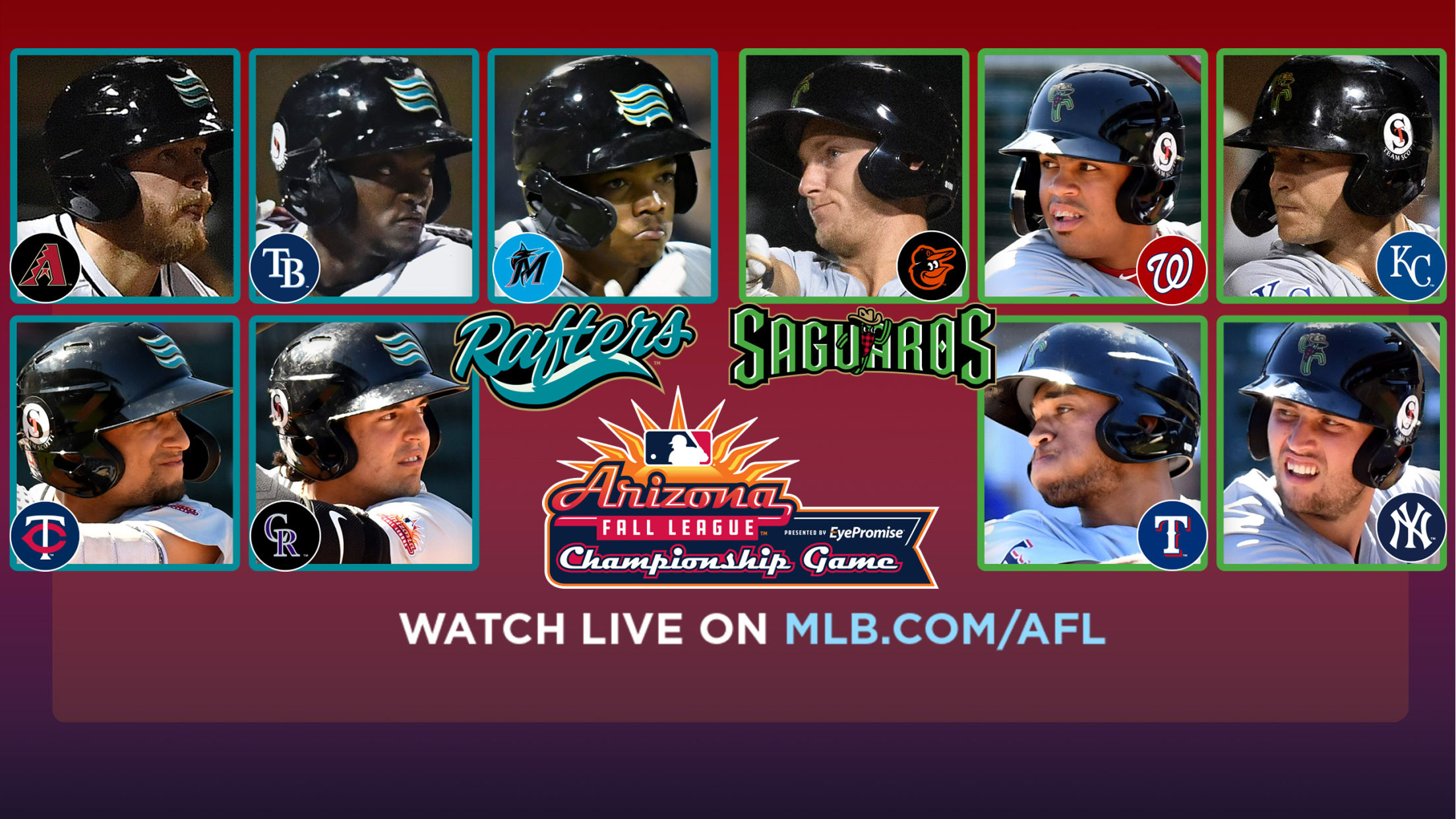 The Arizona Fall League is, first and foremost, a developmental league that helps Minor League prospects get to the big leagues. But no league is complete without a championship. The icing on the AFL cake will take place today at 11 a.m. MST at Salt River Fields between the Salt
These 5 pitchers have stood out in the AFL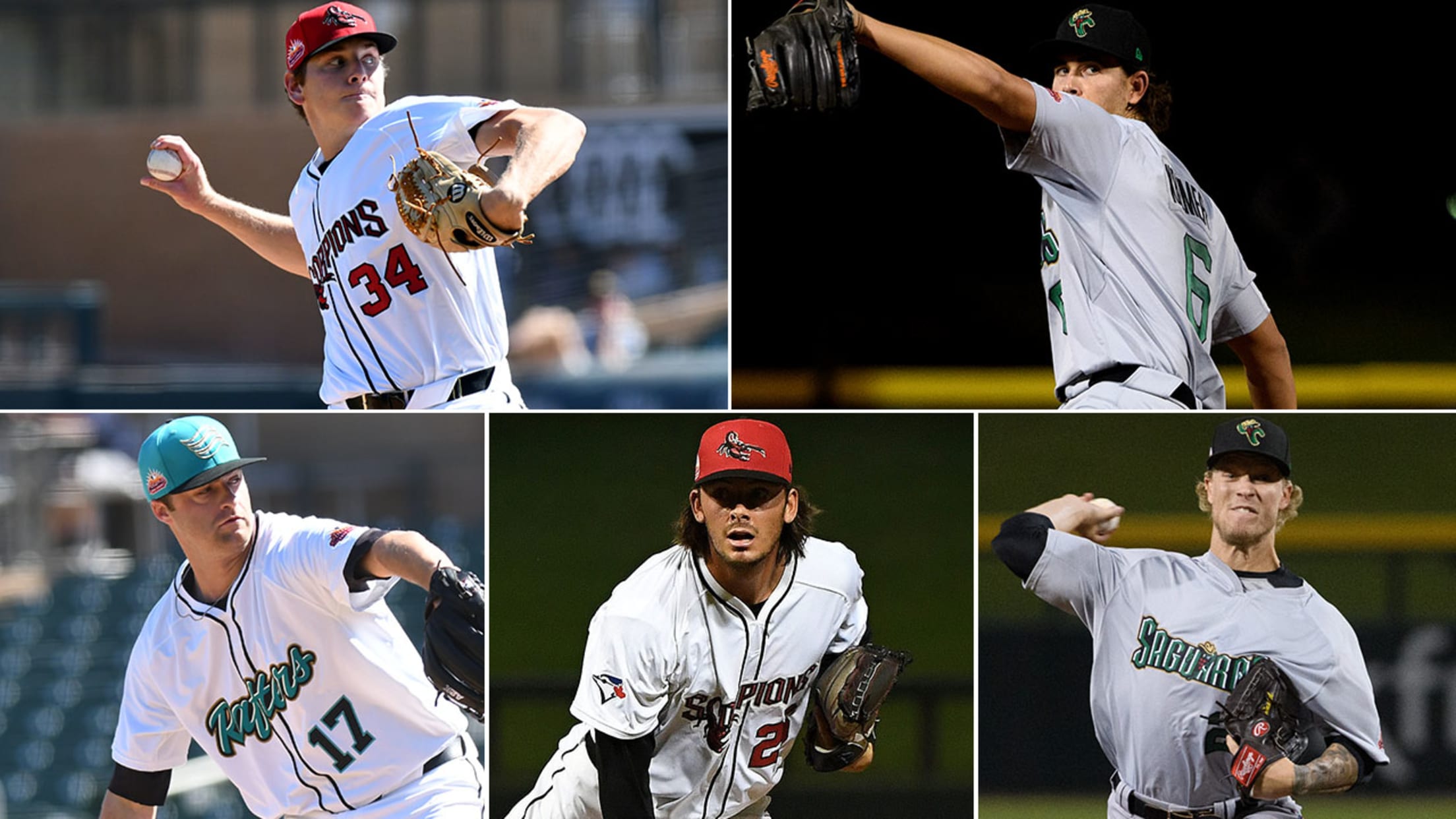 Some of the top players in the Minors are putting the final touches on their seasons in the Arizona Fall League, where the final week of the season is underway. MLB Pipeline has been on location for more games this year than ever before, with members of our team present
AFL preparing Stephenson for leap to Triple-A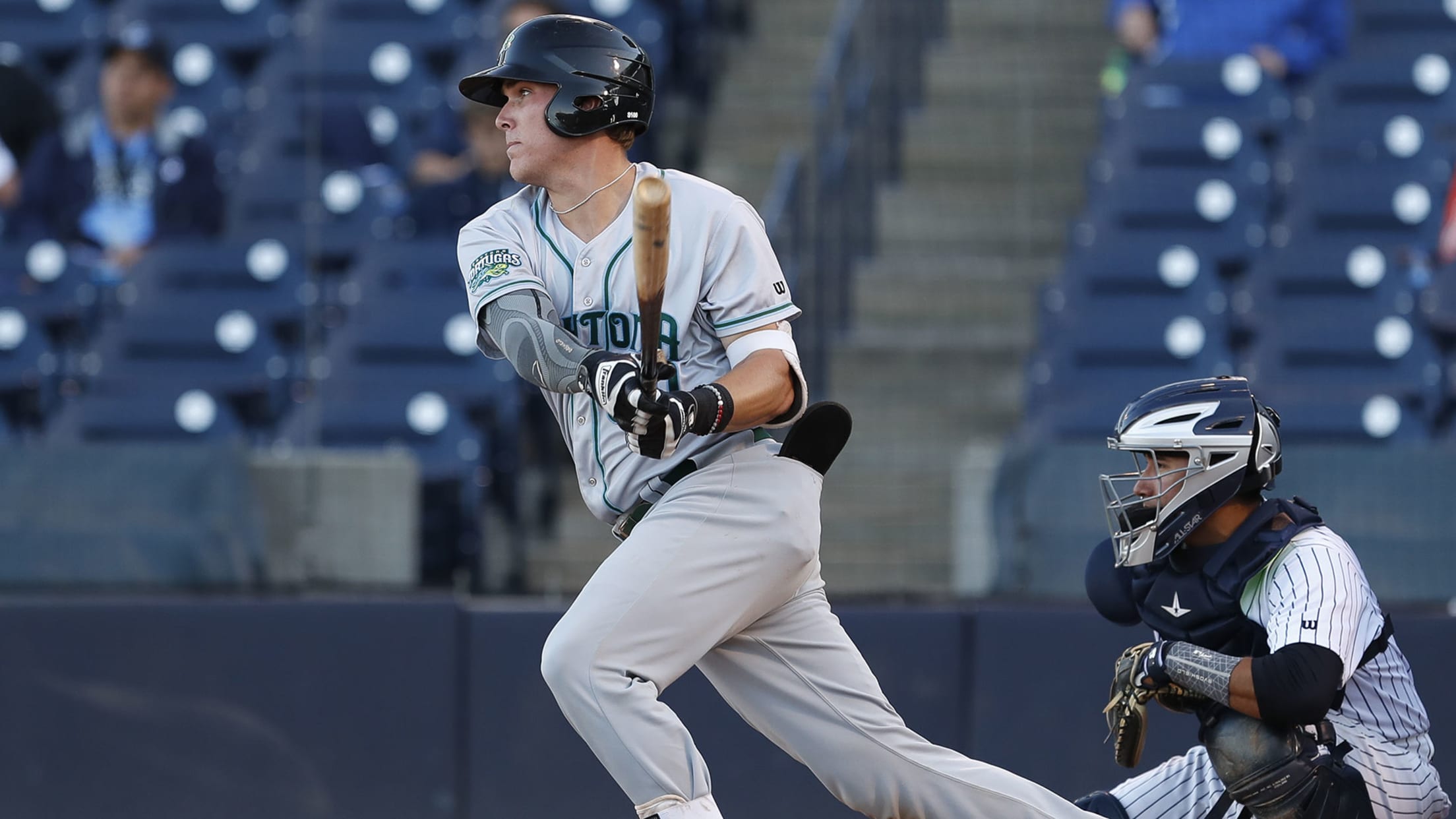 SCOTTSDALE, Ariz. -- The Reds have been patient with Tyler Stephenson's development since they selected him 11th overall in the 2015 Draft. He spent his first two full pro seasons at low Class A Dayton while battling injuries, and he has advanced a level at a time since. After Stephenson
Wednesday's top 10 Arizona Fall League performers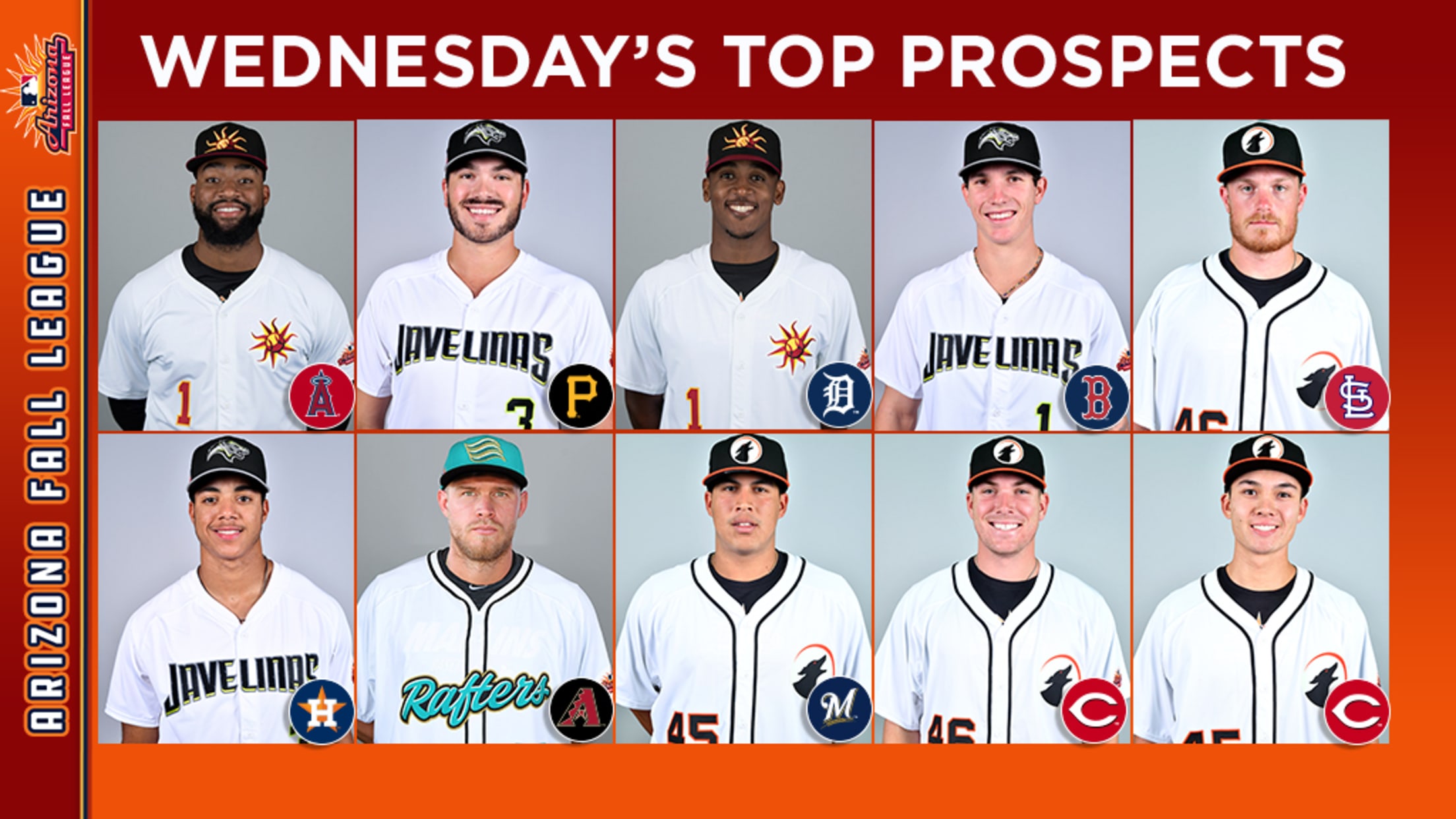 Here are the top 10 performers from Wednesday, Oct. 23 in the Arizona Fall League. • AFL scoreboard | rosters | video
Podcast: WS players as prospects, AFL impressions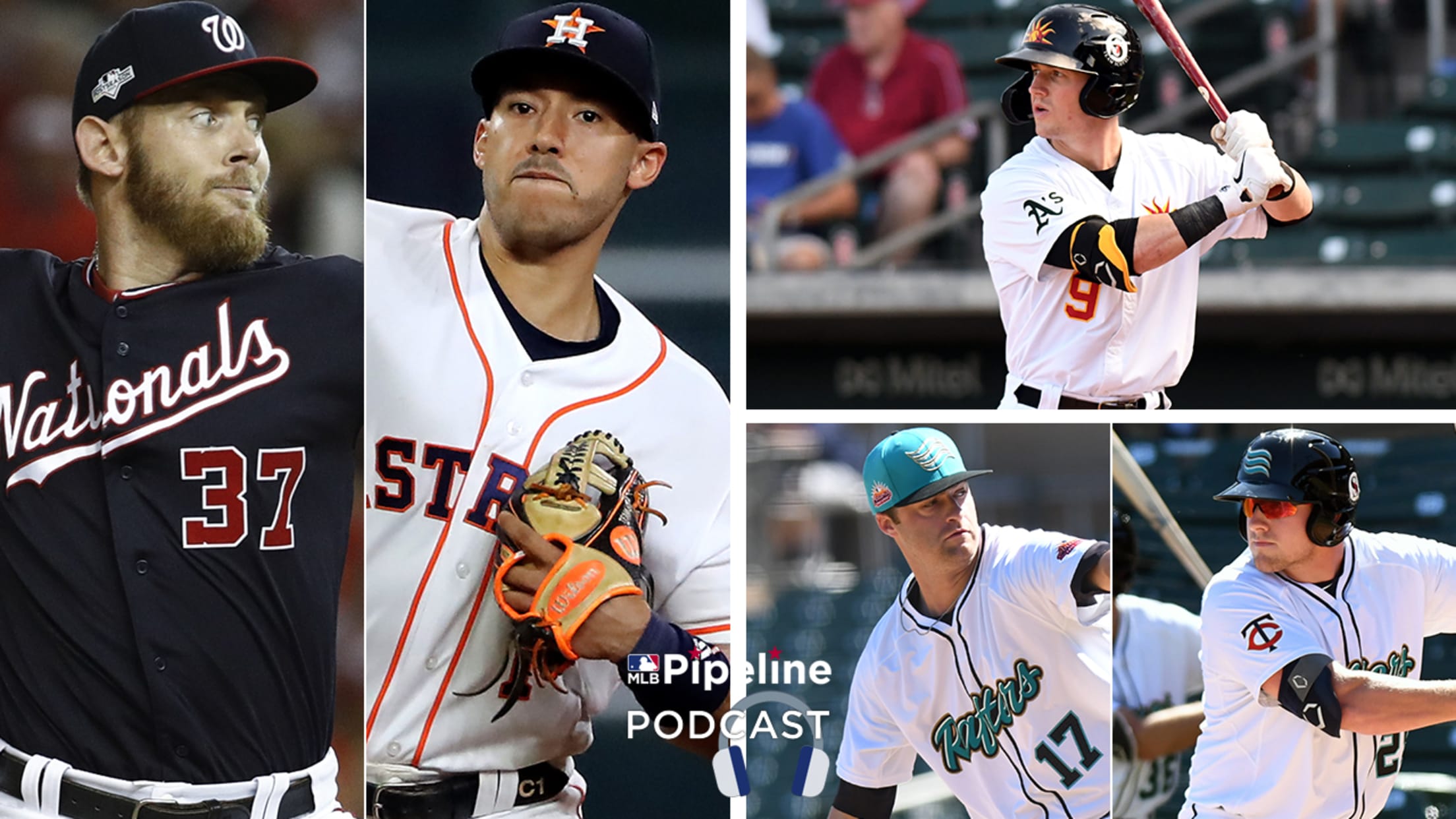 Jim Callis and Jonathan Mayo joined Jordan Shusterman of Cespedes Family BBQ to discuss the players from the World Series who were elite prospects. With 24 players -- a dozen Nats and a dozen Astros -- ranking as Top 100 prospects, our guys rank them based on their status when
Goudeau named AFL Pitcher of the Week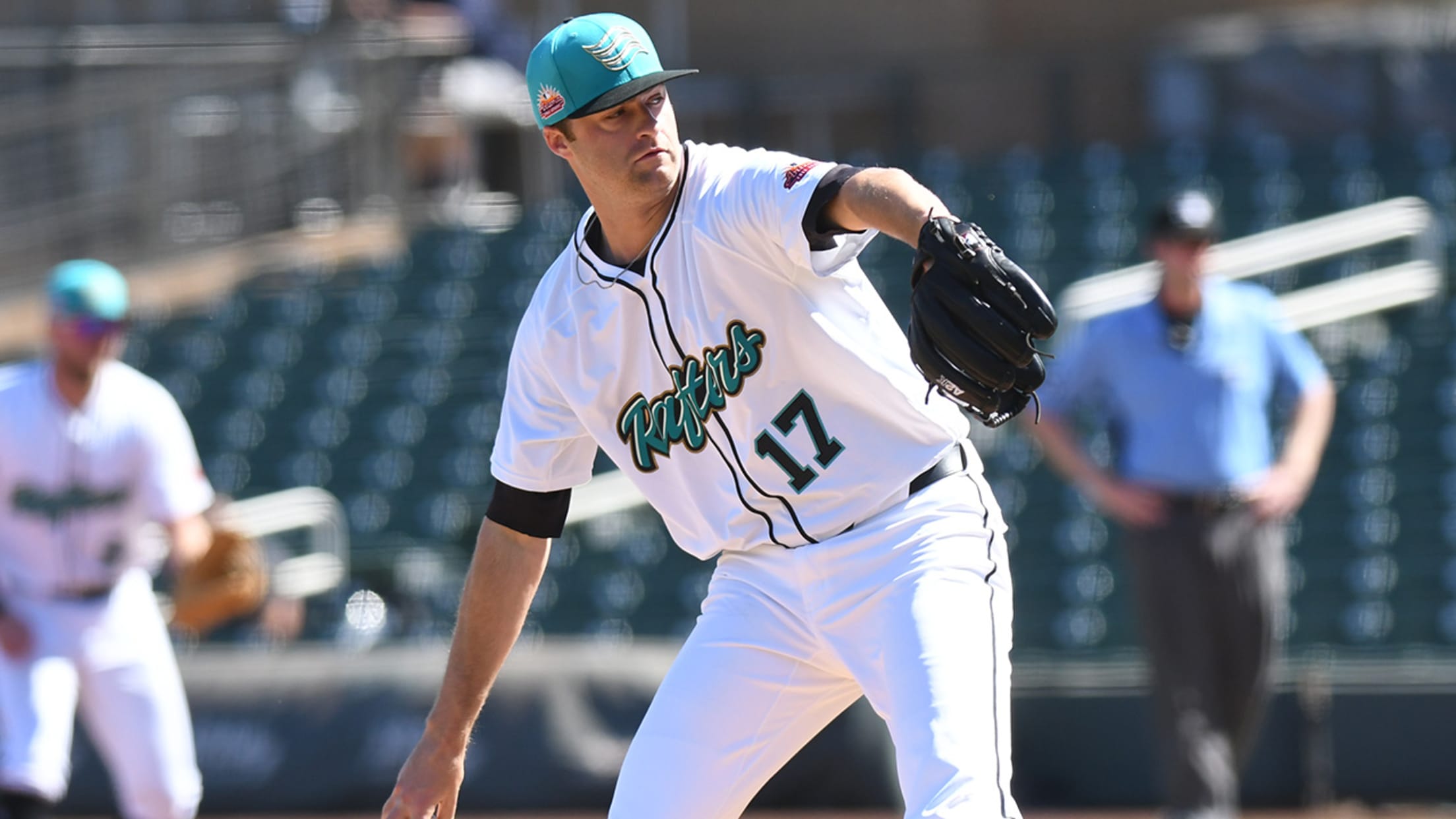 PHOENIX -- For the Rockies, the question isn't if Ashton Goudeau is going to pitch in the Major Leagues, it's when. The 27-year-old pitching prospect had a solid season at Double-A Hartford last summer and is having an even better showing so far in Arizona Fall League play. On Wednesday,
Raley named AFL Hitter of the Week
Twins prospect notched two-homer performance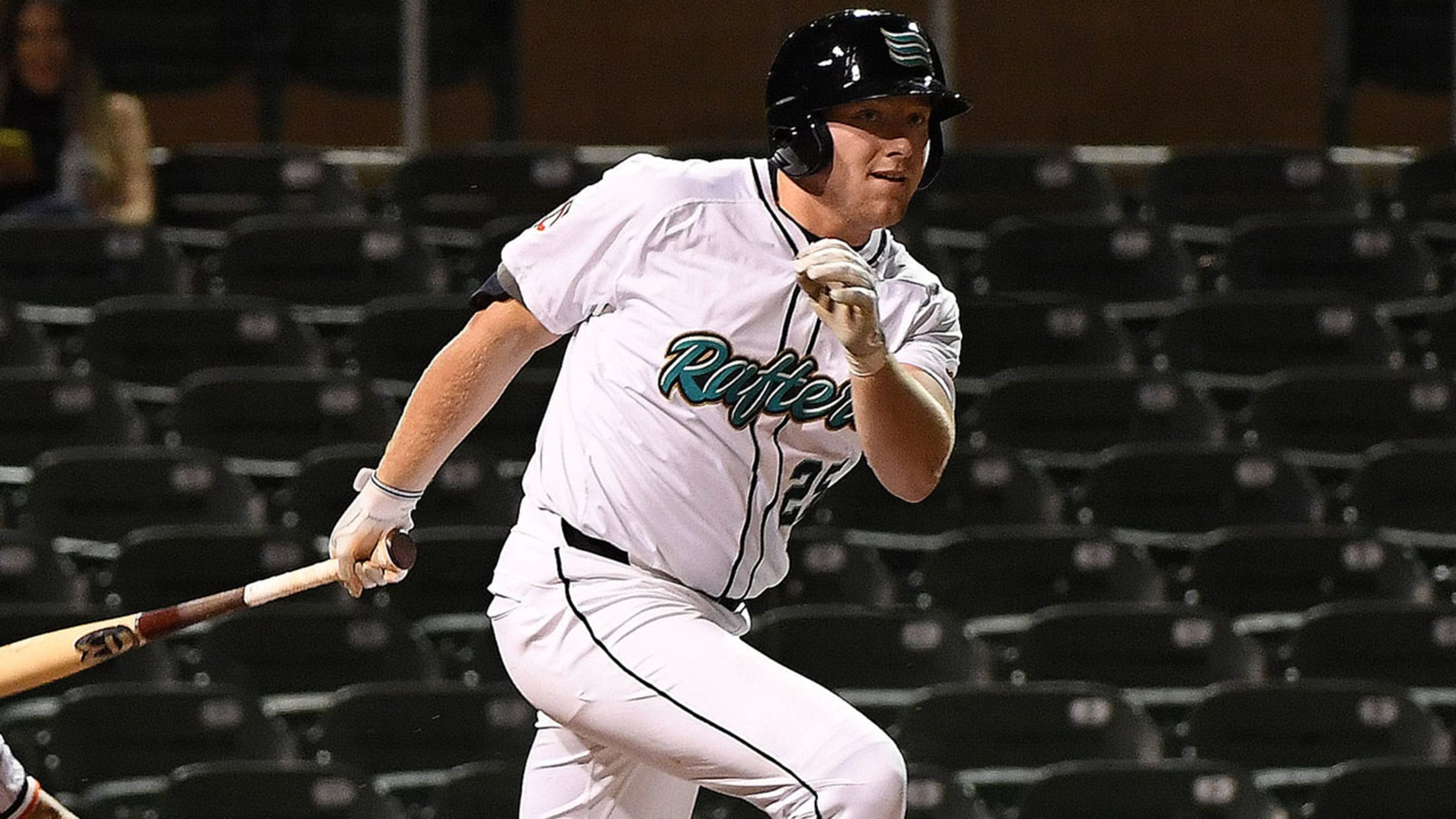 Twins prospects have been making their impact felt all throughout the Arizona Fall League, with Royce Lewis having been named Bowman Fall Stars Game MVP and previously having accrued one Championship Chains Hitter of the Week honor. Now, it's time for the Twins' other offensive representative taking the field for