Fans can see Buck O'Neil's Hall of Fame plaque in person in KC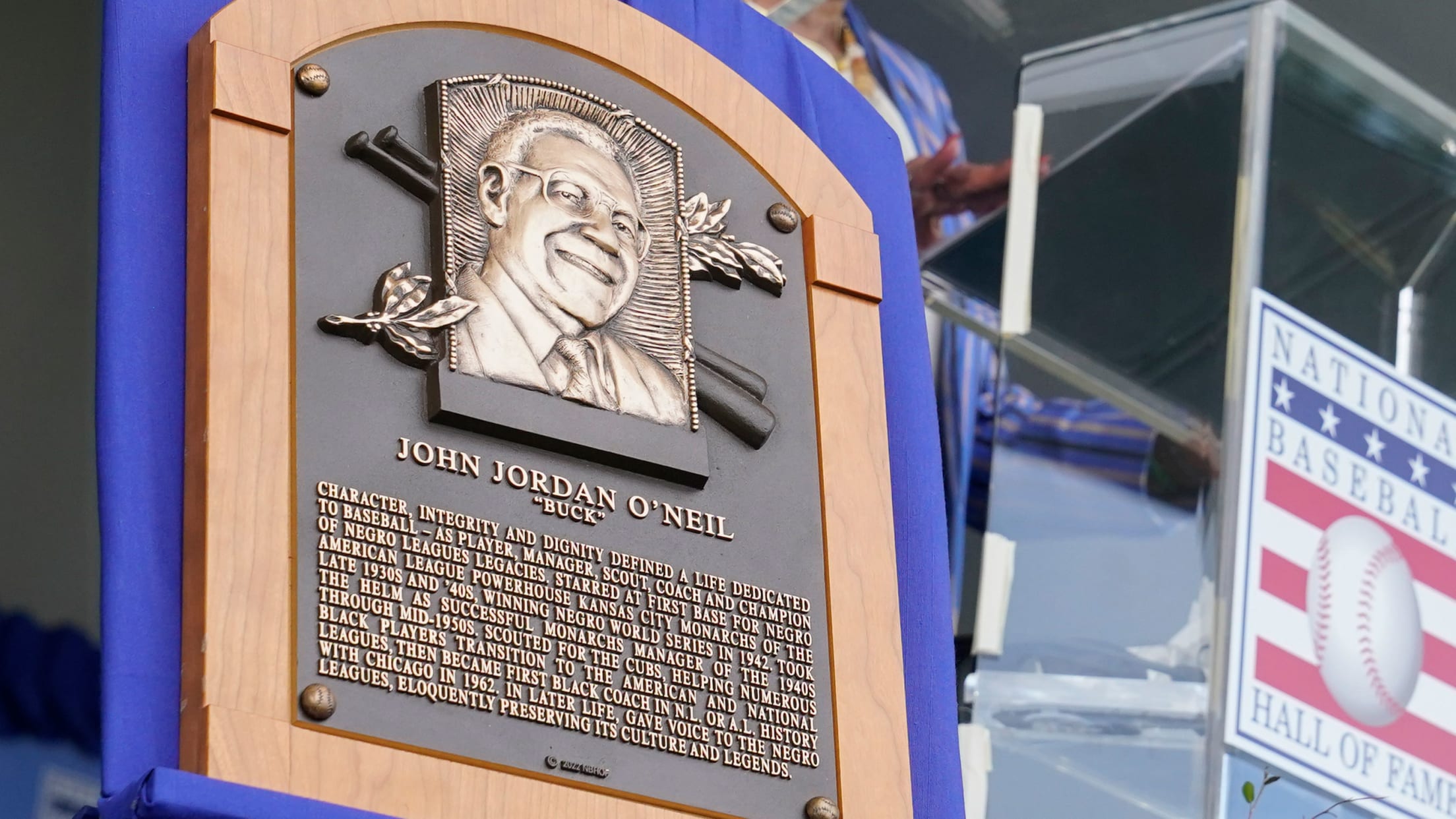 The Kansas City Royals have announced in partnership with the National Baseball Hall of Fame and Museum and Kansas City's own Negro Leagues Baseball Museum that Buck O'Neil's Hall of Fame plaque will be brought from Cooperstown to Kansas City for public display on Friday at the Negro Leagues Baseball
The magic of making a Hall of Fame plaque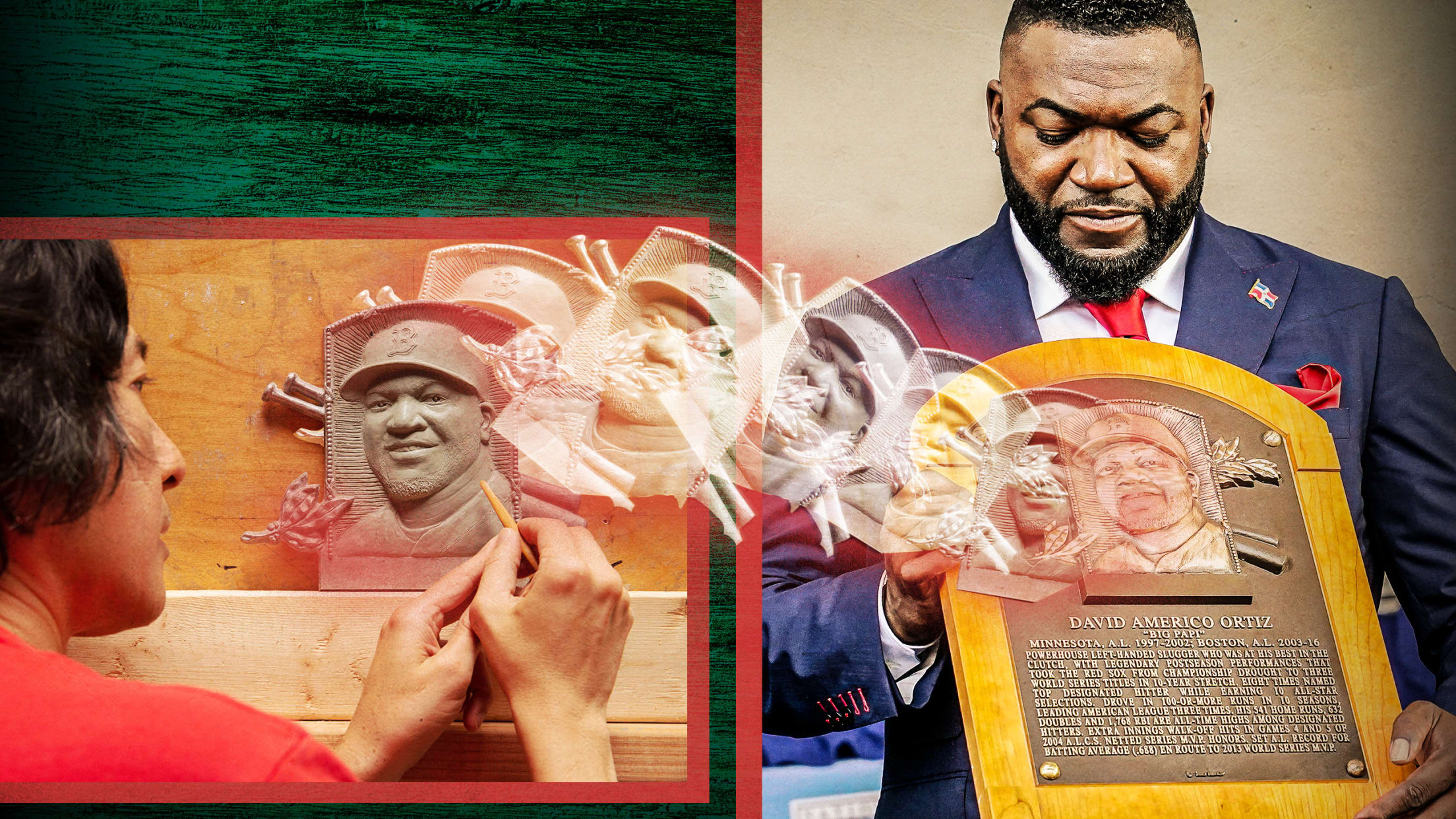 Speaking with Cincinnati native Tom Tsuchiya, you can tell right away that he's living out his dream. "I always loved baseball, since I was a kid," Tsuchiya told me in a phone call. "My parents were big fans coming from Japan. In Japan, the national sport is not sumo, it's
A special Hall of Fame induction for KC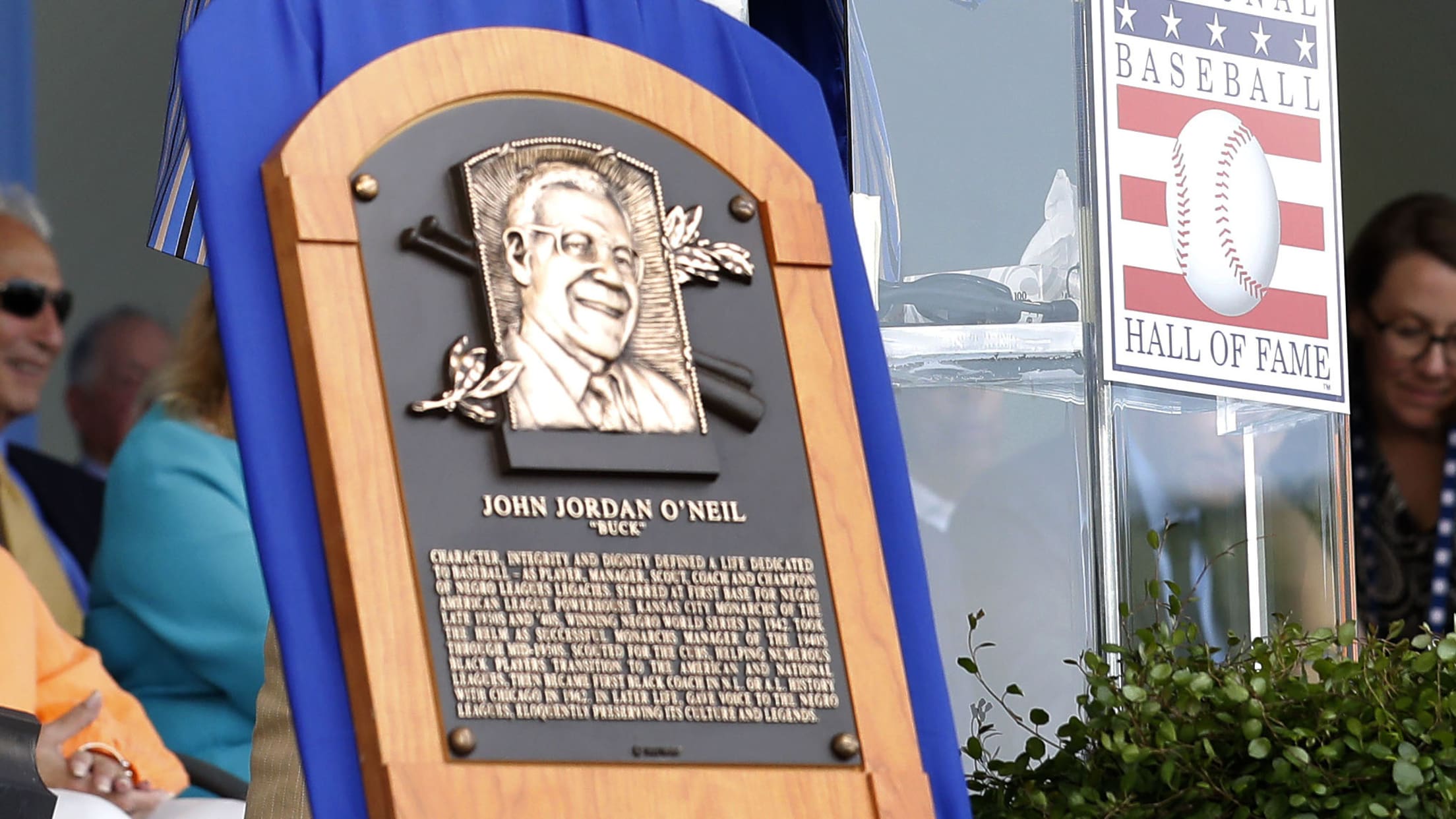 This story was excerpted from Anne Rogers' Royals Beat newsletter. To read the full newsletter, click here. And subscribe to get it regularly in your inbox.
Monday brings reflection for new Hall of Famers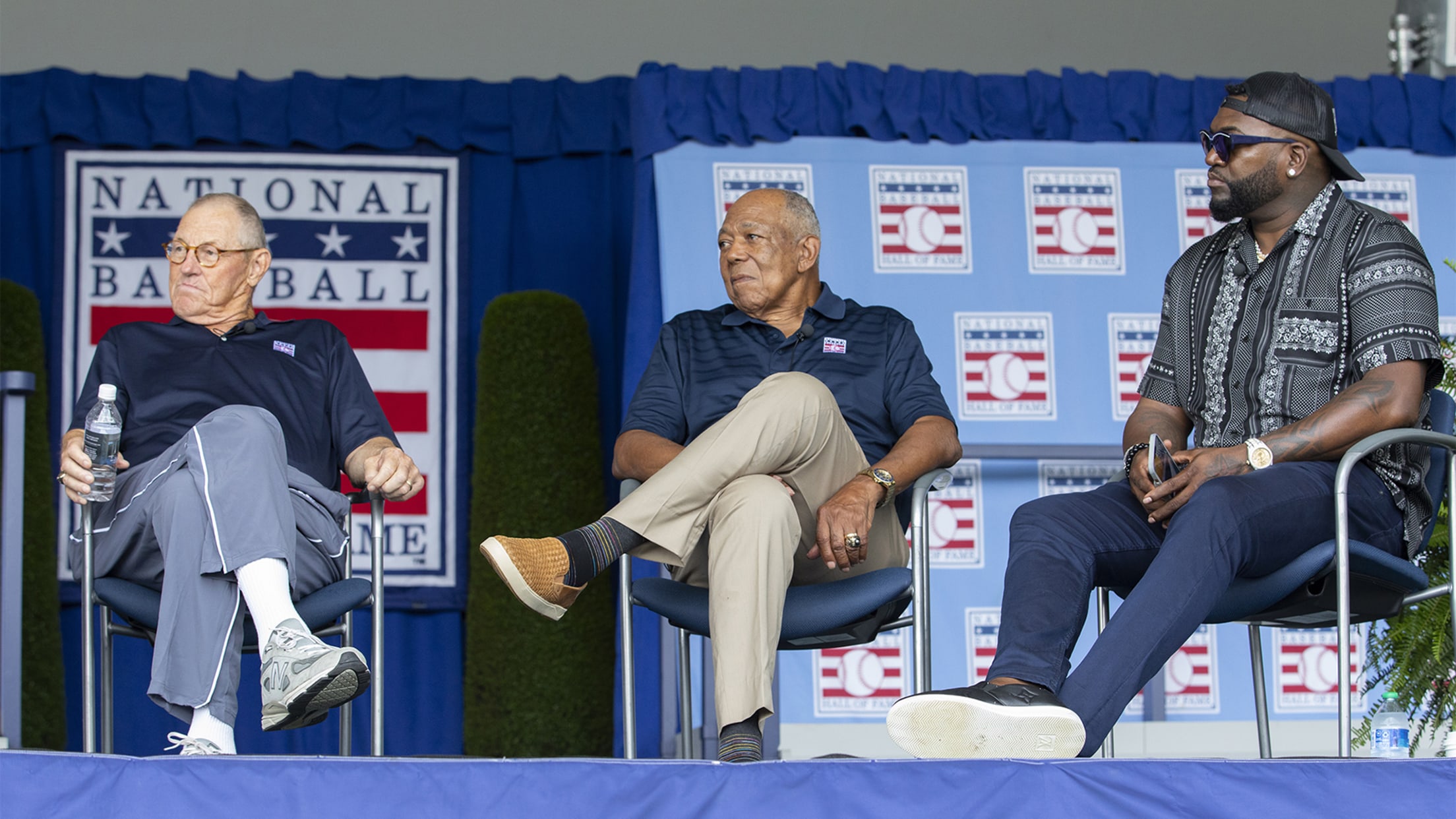 They walked into the Legends of the Game Roundtable on Monday wearing polos and sweats, reclining in an atmosphere much more laid back than Sunday's. No suits, a smaller crowd, less pressure. It was a chance for new Hall of Fame inductees Jim Kaat, Tony Oliva and David Ortiz to
Negro Leagues Museum ready to celebrate, share O'Neil's story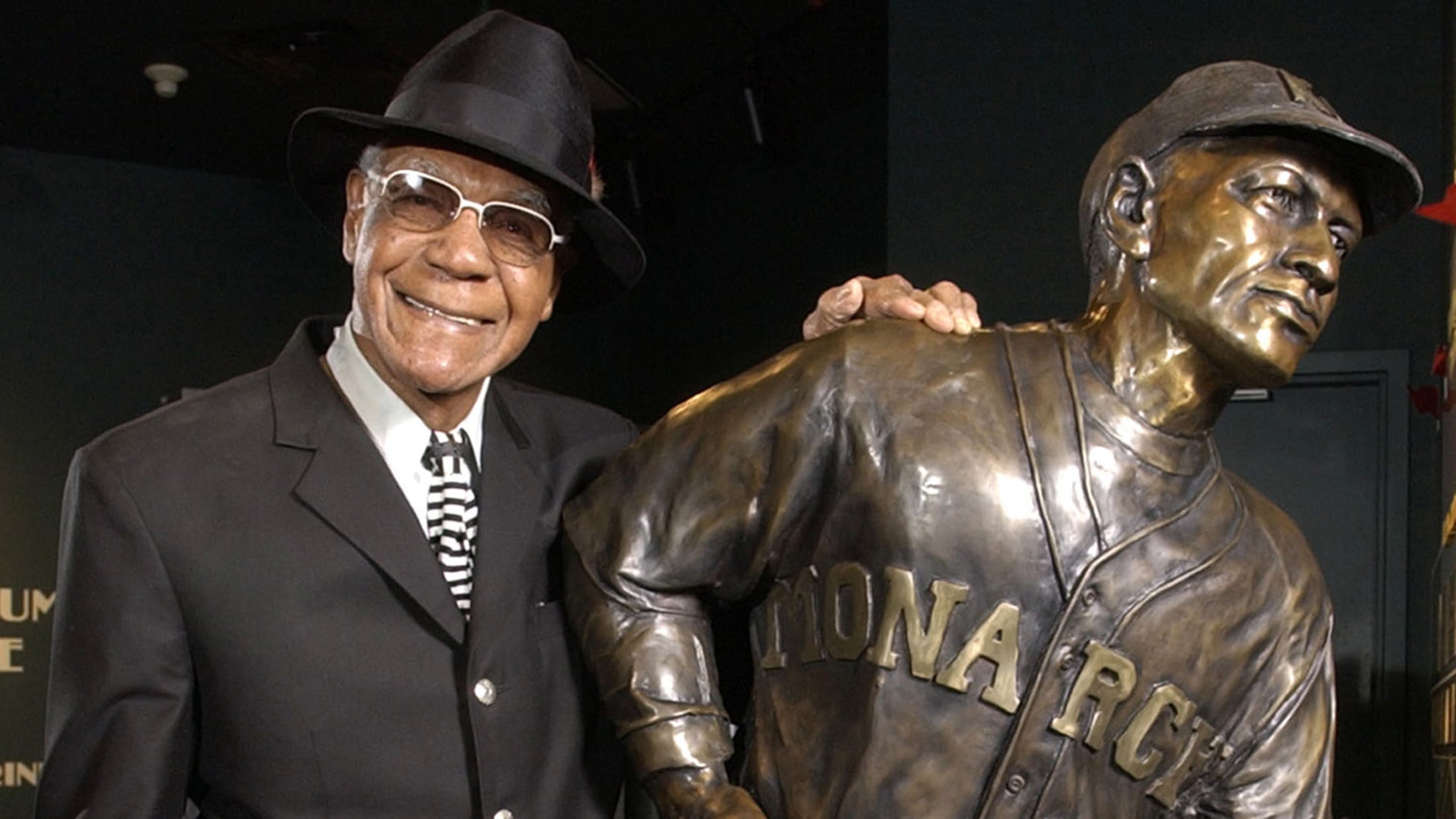 KANSAS CITY -- Buck O'Neil is a Hall of Famer. Sunday's National Baseball Hall of Fame induction ceremony made official what many in baseball have waited for a very long time: O'Neil, the longtime player, manager, scout, steward of the game and now member of the Hall of Fame Class
Highlights from HOF speeches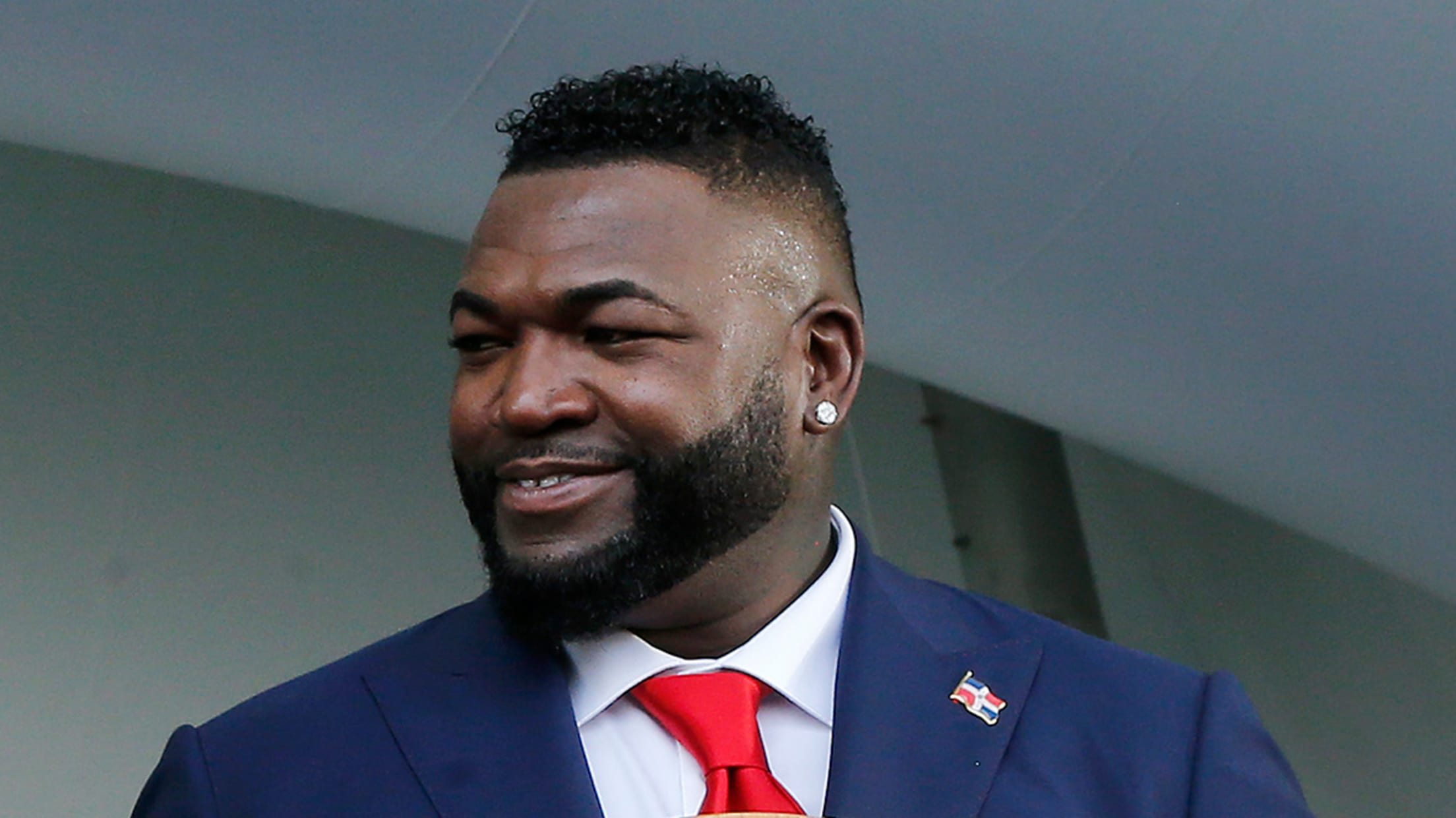 David Ortiz enters Hall with a classic Papi speech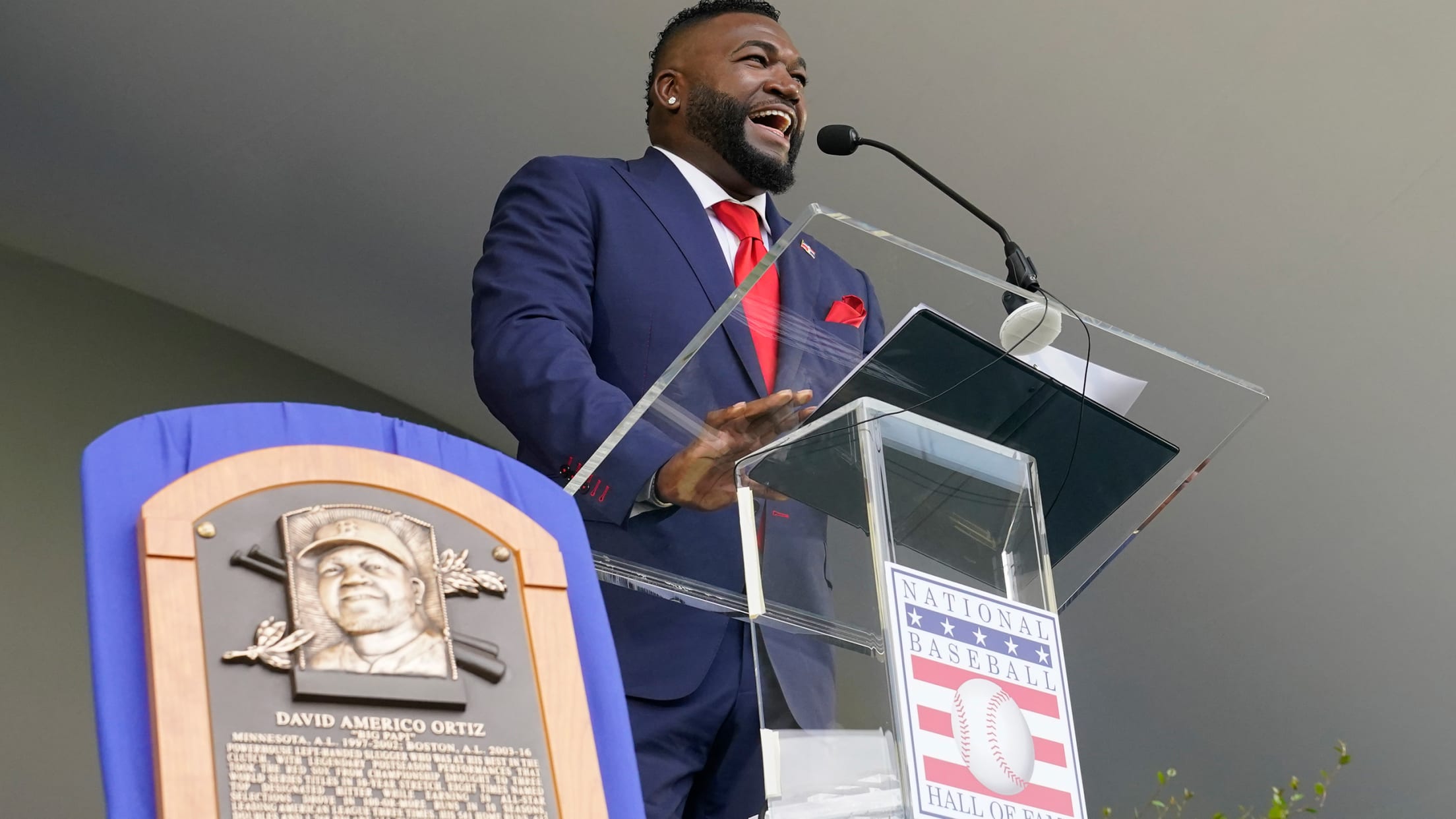 COOPERSTOWN, N.Y. -- For David Ortiz, the stage was never too big. The spotlight was never too bright. The biggest situations were the ones he thrived in. His career was about moments as much as numbers.
Gil Hodges takes his rightful place in Hall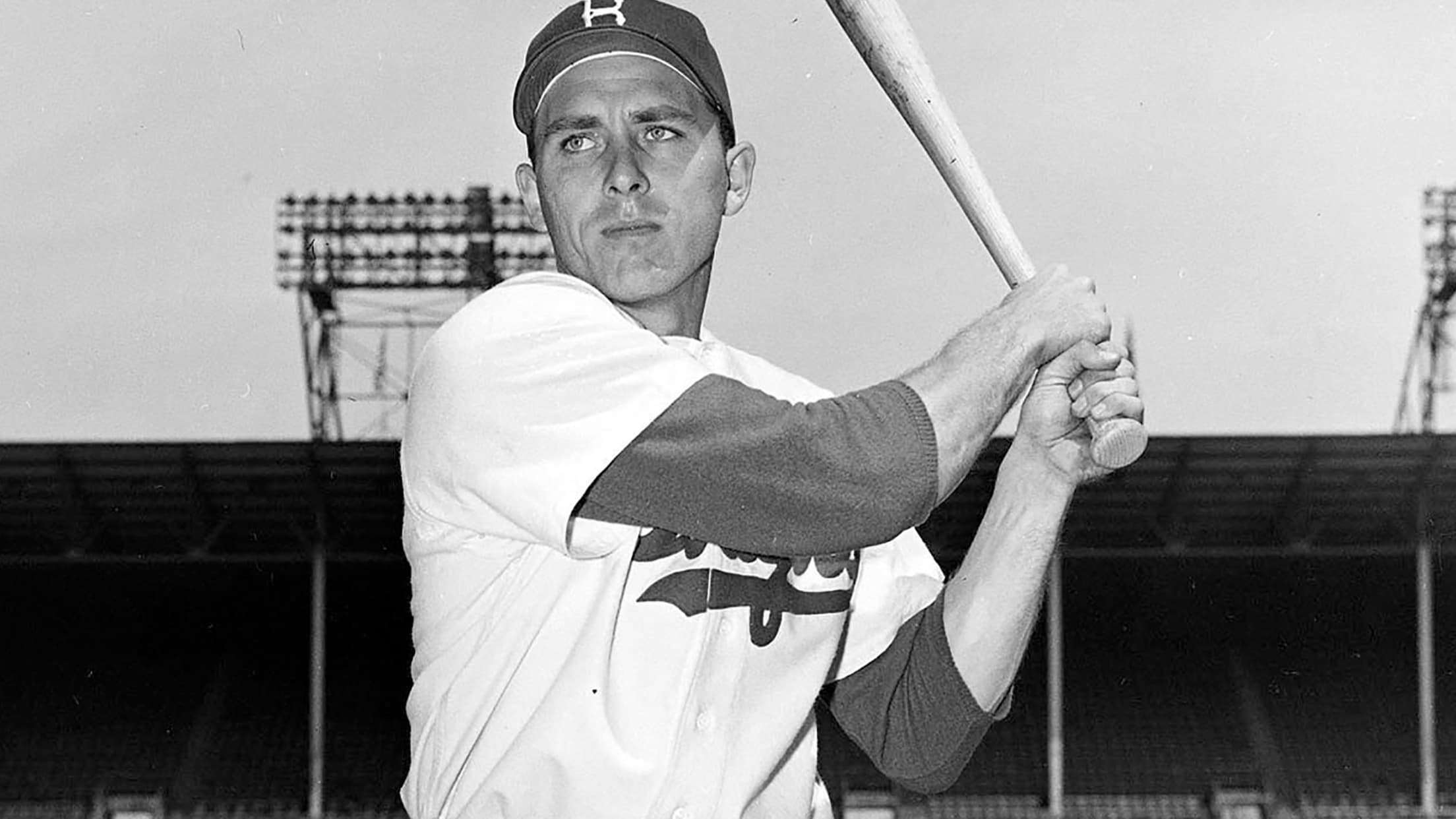 COOPERSTOWN, N.Y. -- When Irene Hodges was a little girl, she asked her father, "Do you think you will ever make it into the Hall of Fame?" Gil Hodges' response? "No. Never." Irene was baffled by her father's answer. She saw something different and told him how great he was
Kaat takes his place in the hallowed Hall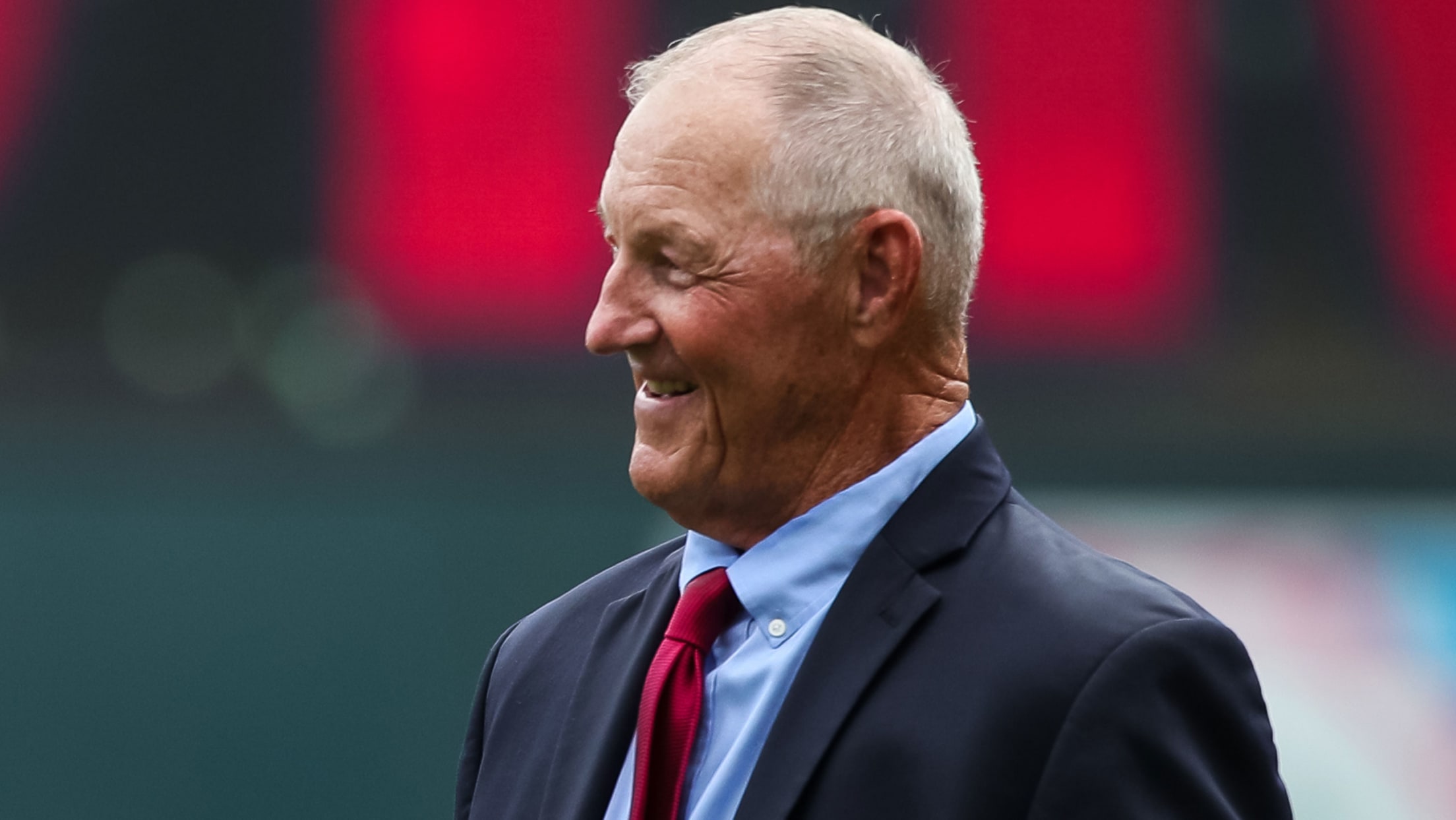 COOPERSTOWN, N.Y. -- The wait is finally over. Thirty-nine years after he played his final big league game, Jim Kaat is a Hall of Famer. He was inducted on Sunday, seven months after the Golden Days Era Committee made him a baseball immortal. Kaat, 83, acknowledged that he was more
Hall of Fame welcomes Class of 2022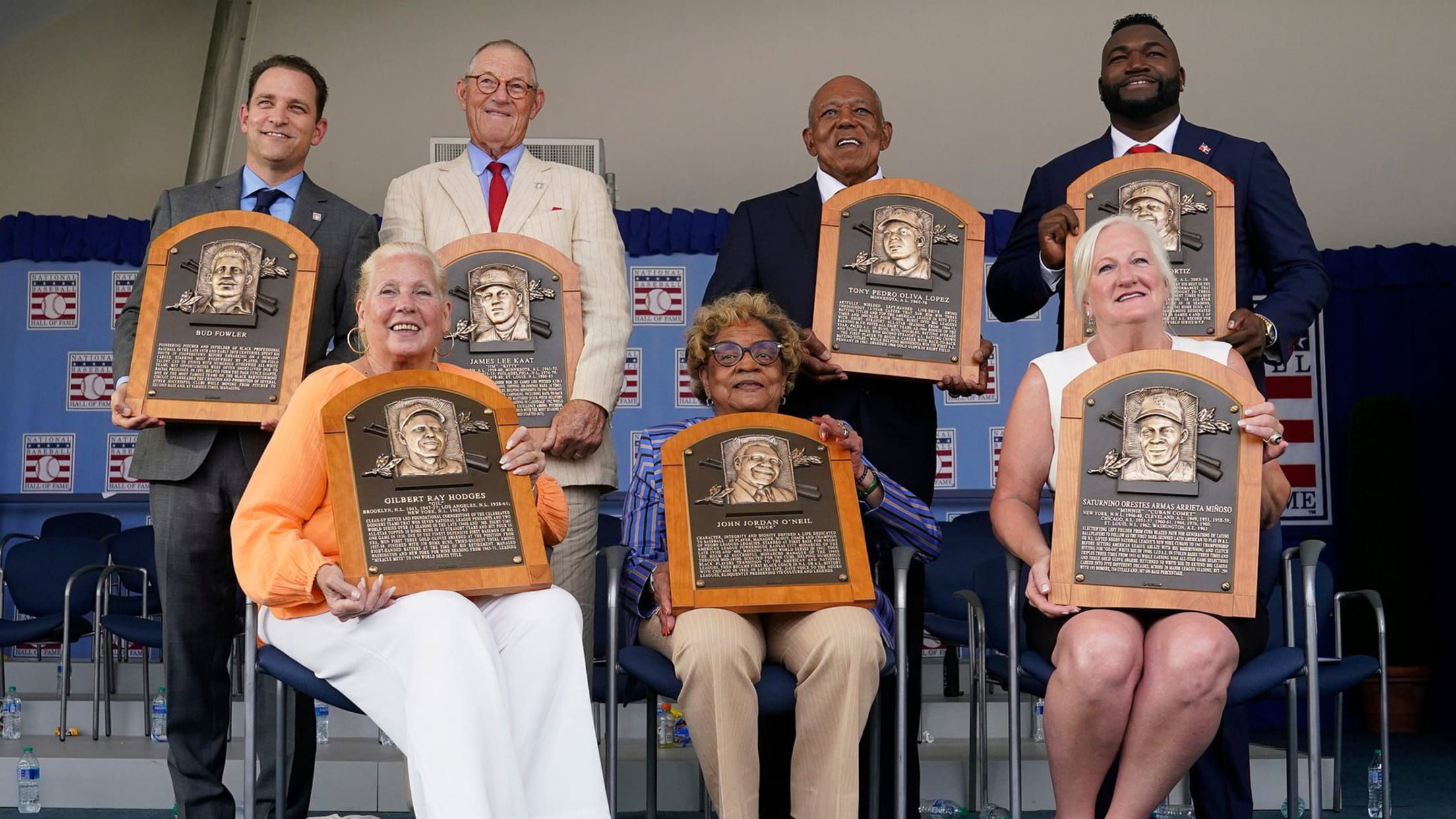 The winds blew strong through Cooperstown, N.Y., on Sunday, with the threat of a thunderstorm looming. And so the ceremony on the grounds of the Clark Sports Center celebrating the National Baseball Hall of Fame's Class of 2022 was slightly truncated, with the typical video tributes cut so that the
O'Neil takes his place among legends in Hall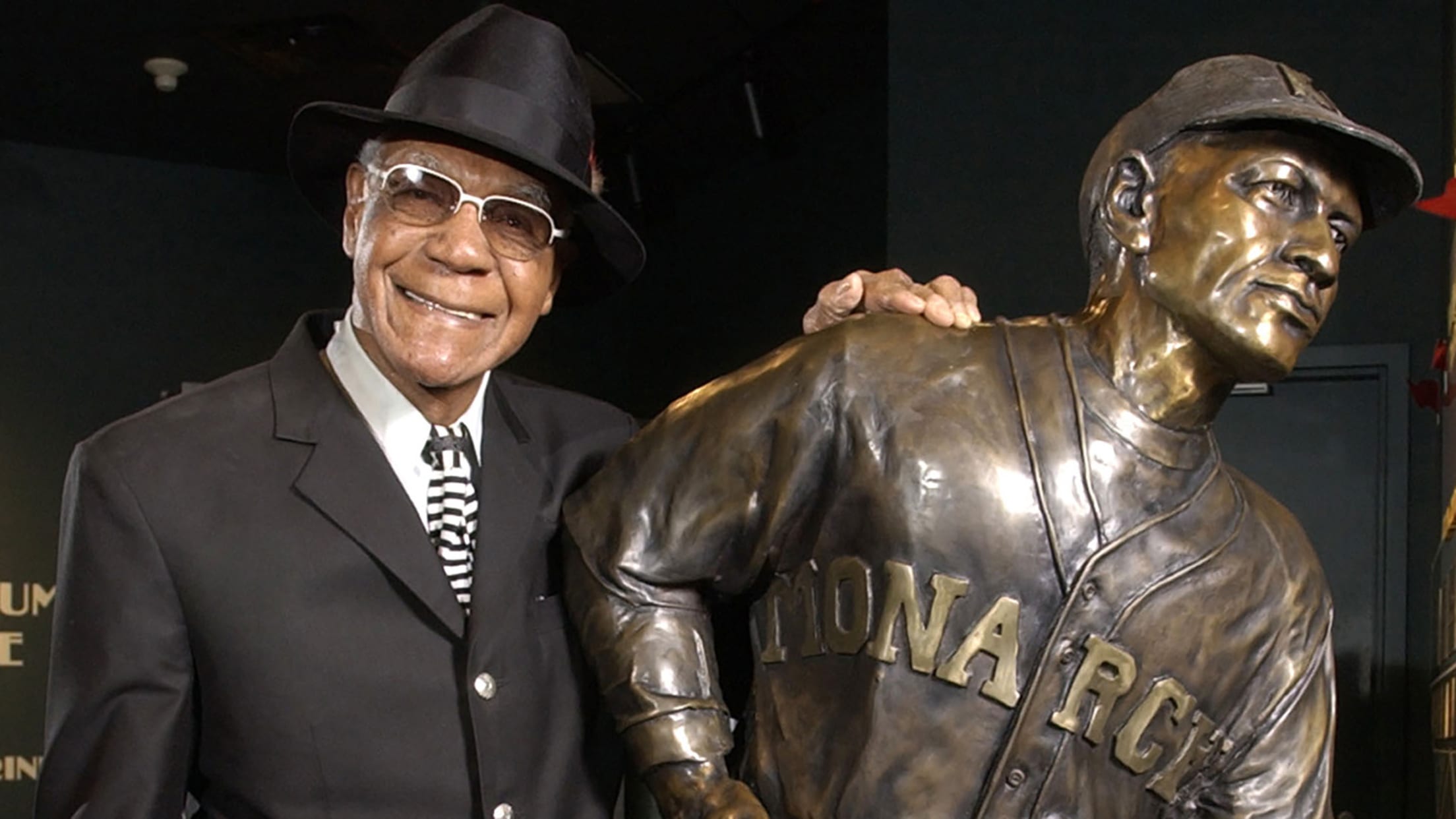 At the start of the Negro Leagues Baseball Museum tour, there is a black and white photo of a young boy. He is lying on his stomach, chin in his hands, gazing at the camera with two baseball bats in front of him. We don't know who he is, nor
Oliva's legacy not just with Twins, but Minnesota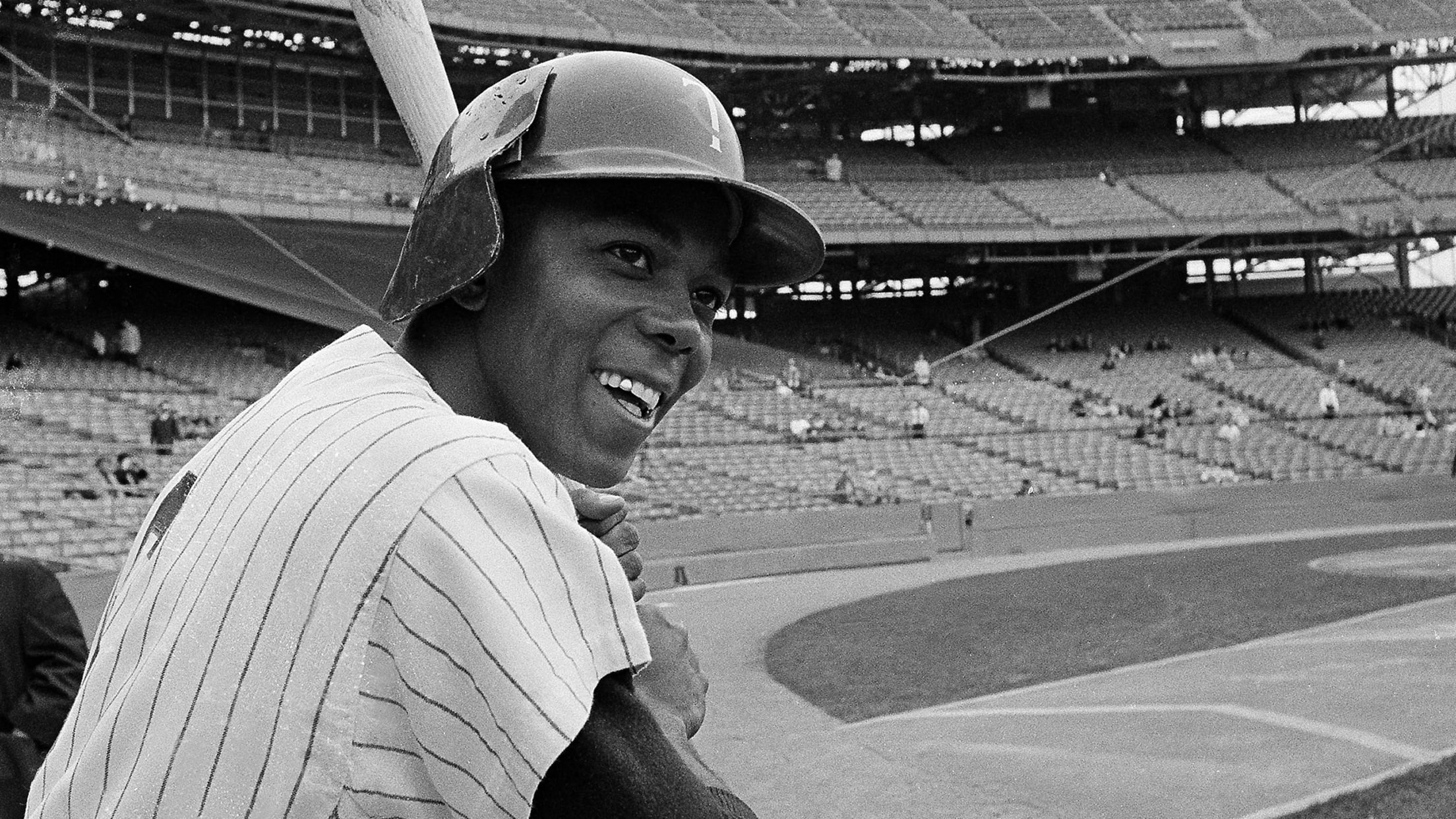 When Tony Oliva first arrived in Bloomington, Minn., in 1962 for a nine-game stint with the ballclub in September, he barely spoke a word of English, and the only feeling tethering him to any sense of home, more than a thousand miles away from his native Cuba, was the fact
Miñoso's long, impactful journey to Cooperstown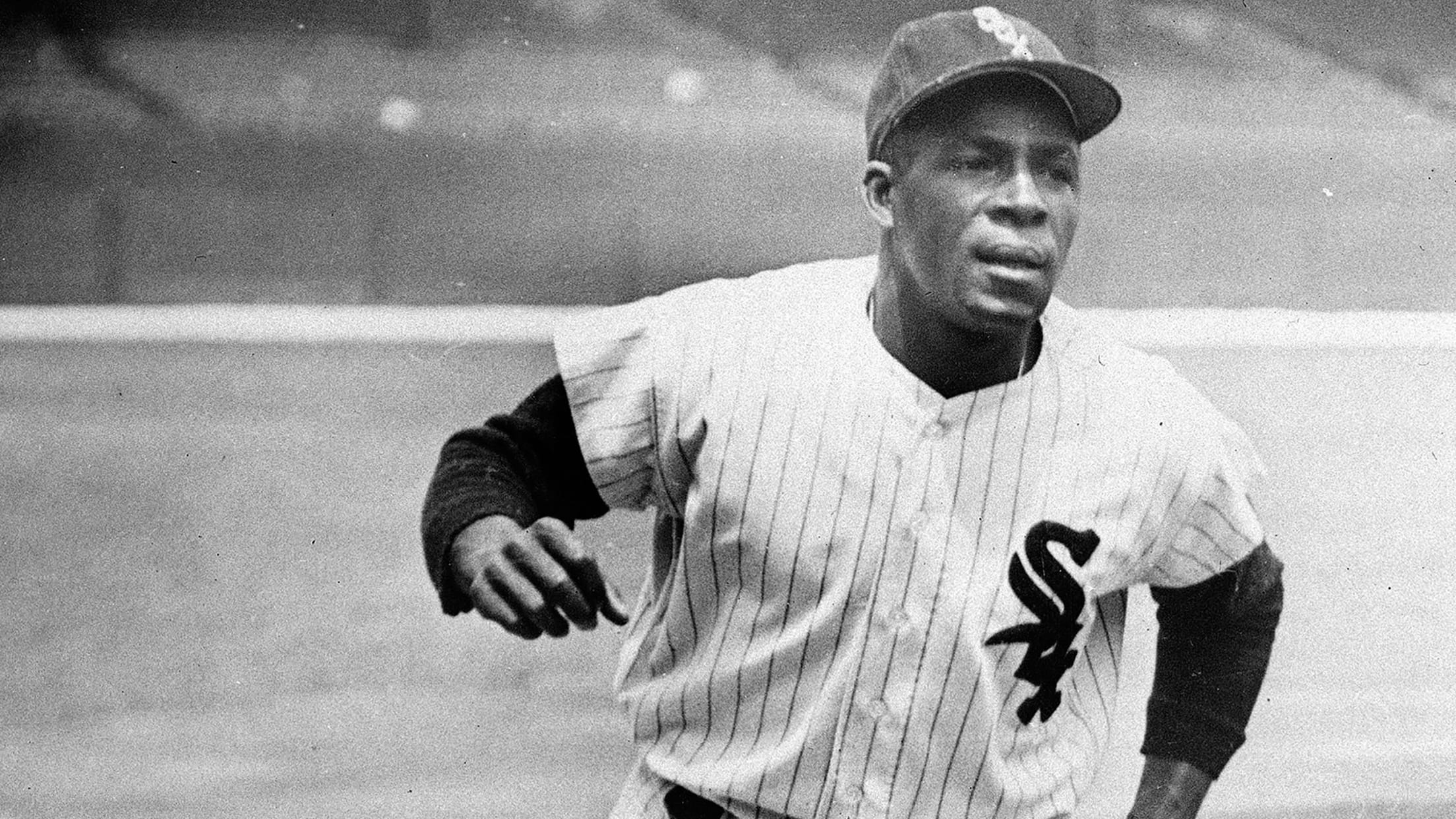 Minnie Miñoso always was a Hall of Fame person and a Hall of Fame gregarious character, as anyone who knew him for even the shortest amount of time would attest. But now he has the official Hall of Fame distinction to match as an iconic baseball player. Miñoso was part
Bud Fowler takes his place among baseball's immortals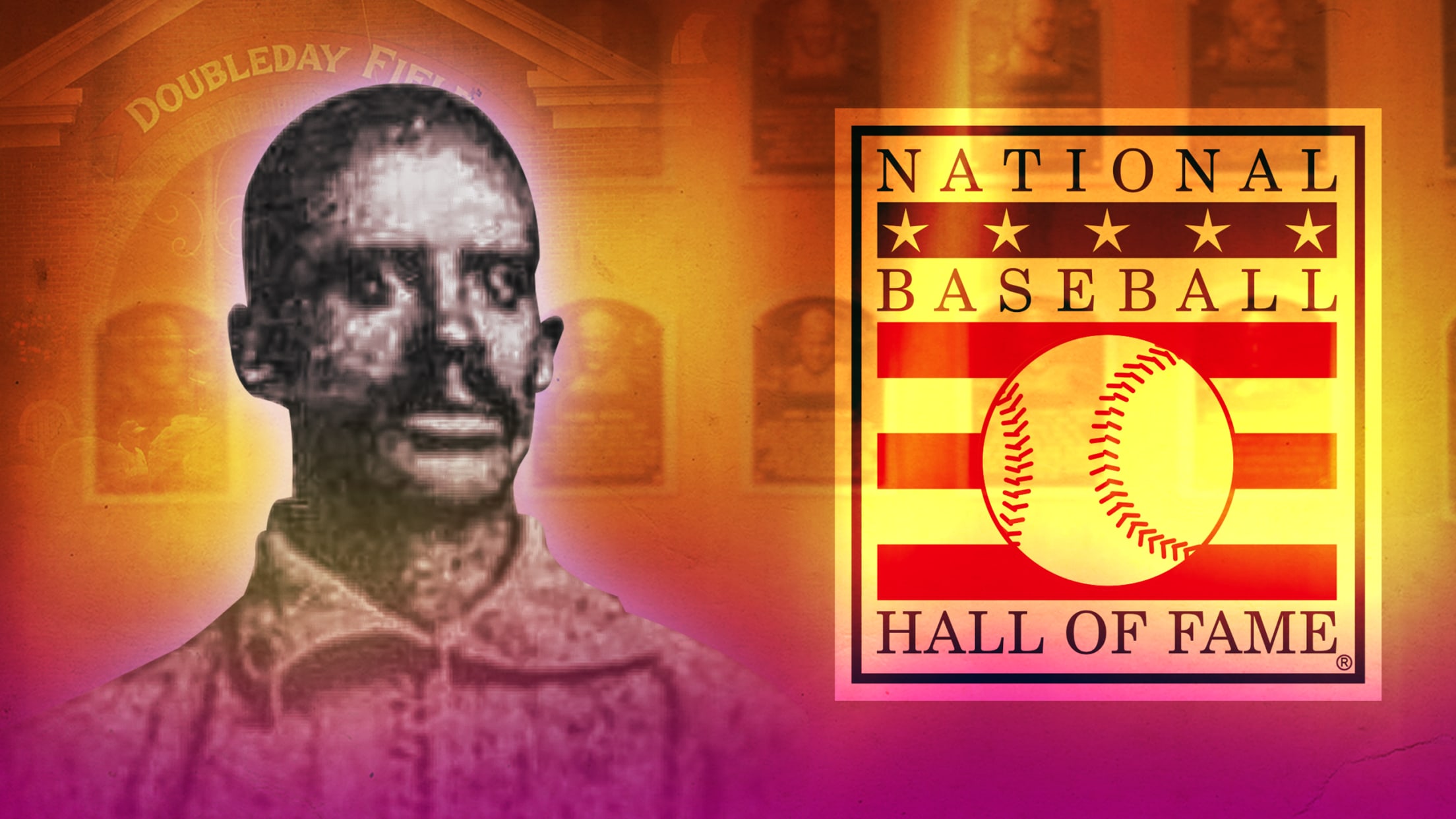 He grew up in Cooperstown. And on Sunday afternoon, more than 160 years after he originally moved there with his family as a 2-year-old, the man considered the greatest pioneer in Black baseball history returned to that village in upstate New York, if only in spirit. This time, he'll stay
Everything to know about today's HOF induction ceremony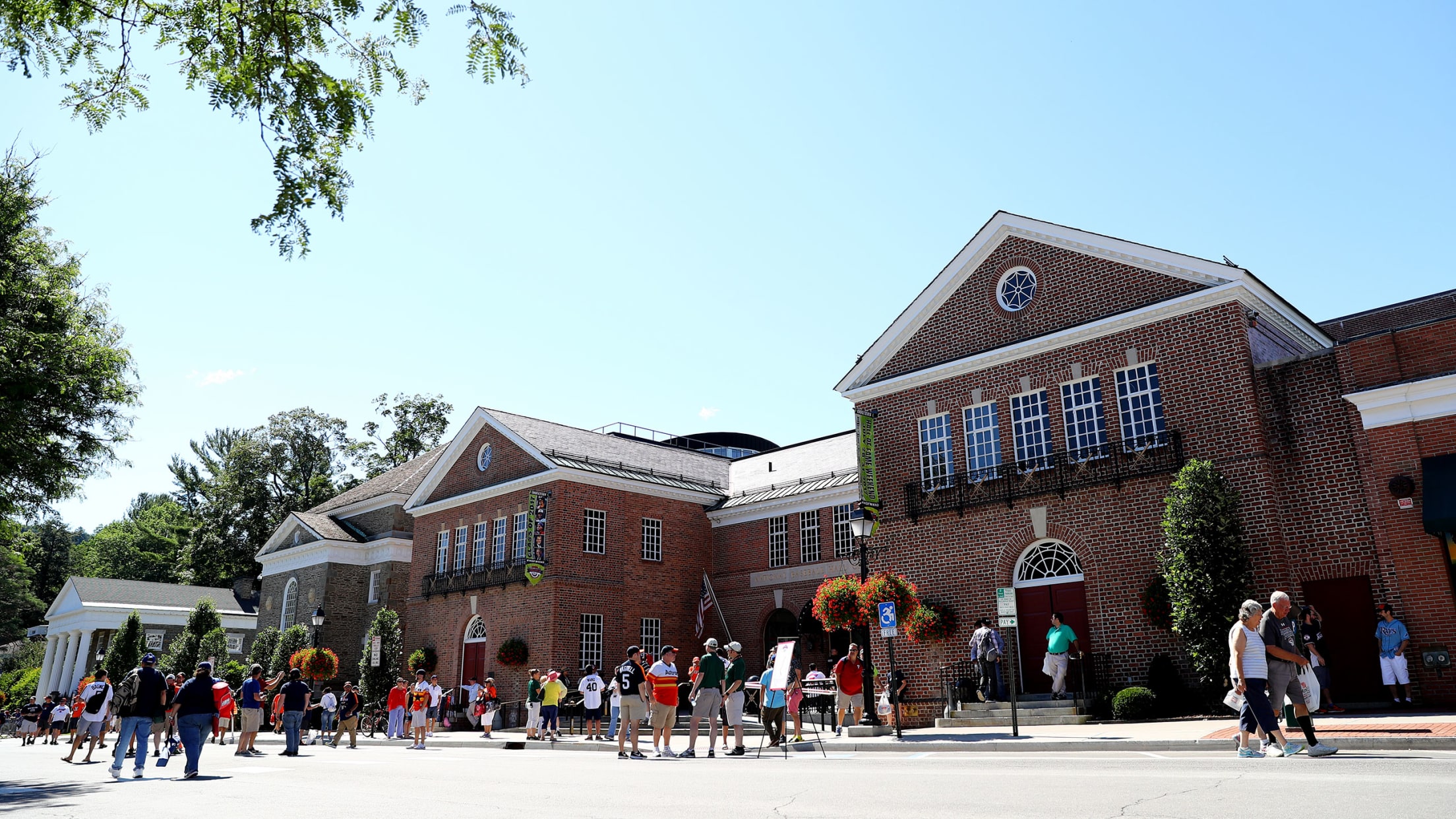 Seven players will be enshrined in Cooperstown on Sunday when the National Baseball Hall of Fame and Museum holds its annual Induction Ceremony. The group of new Hall of Famers is highlighted by three-time World Series champion David Ortiz, who was elected by the Baseball Writers Association of America in
Worth the wait: Cooperstown parade returns after two years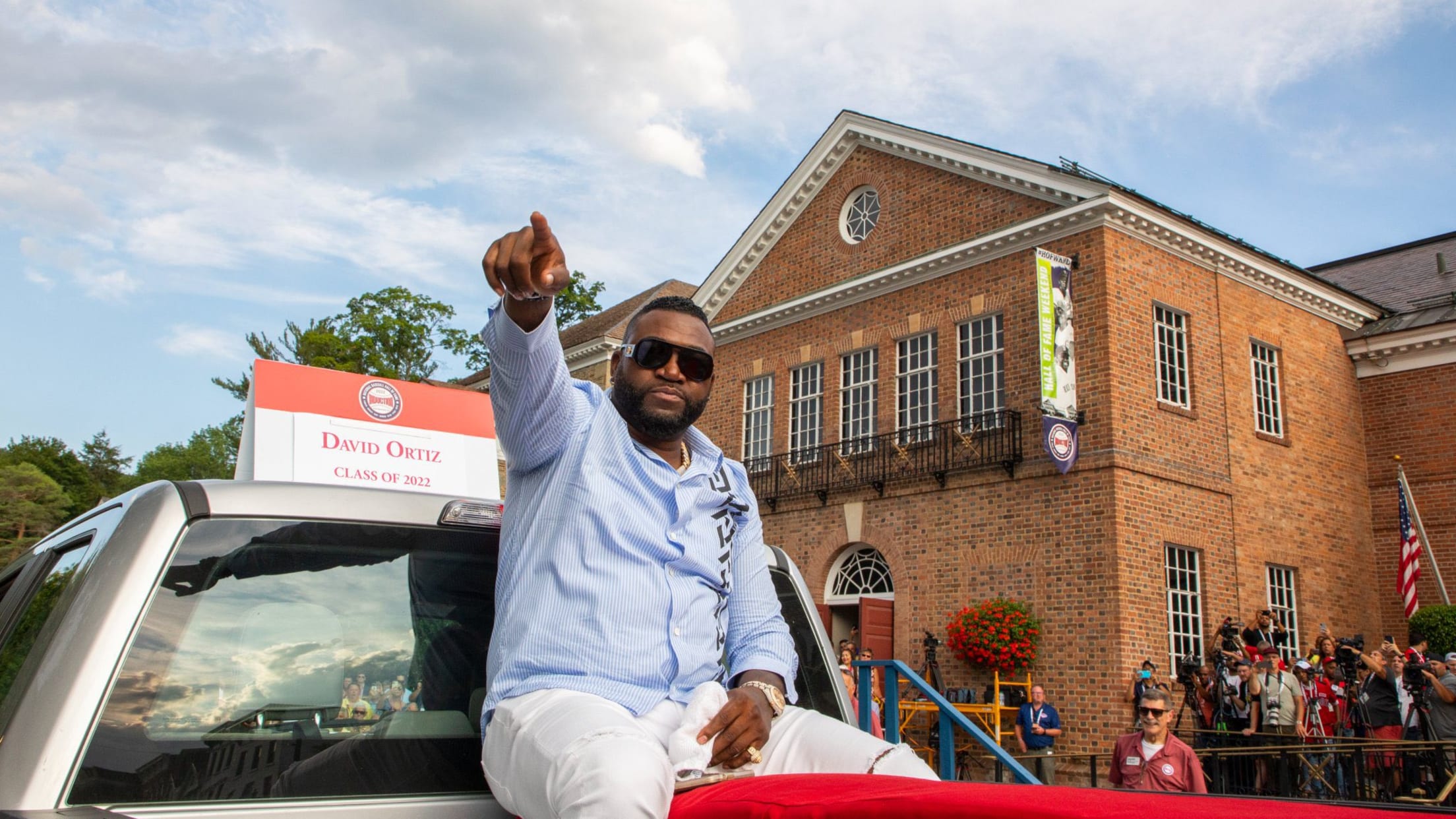 COOPERSTOWN, N.Y. -- Baseball fans received the thrill of a lifetime late Saturday evening when they watched the Hall of Fame Parade of Legends. It marked the first time since 2019 that fans were able to witness such an event, since the pandemic caused the parade to be cancelled in
2022 Hall of Fame inductees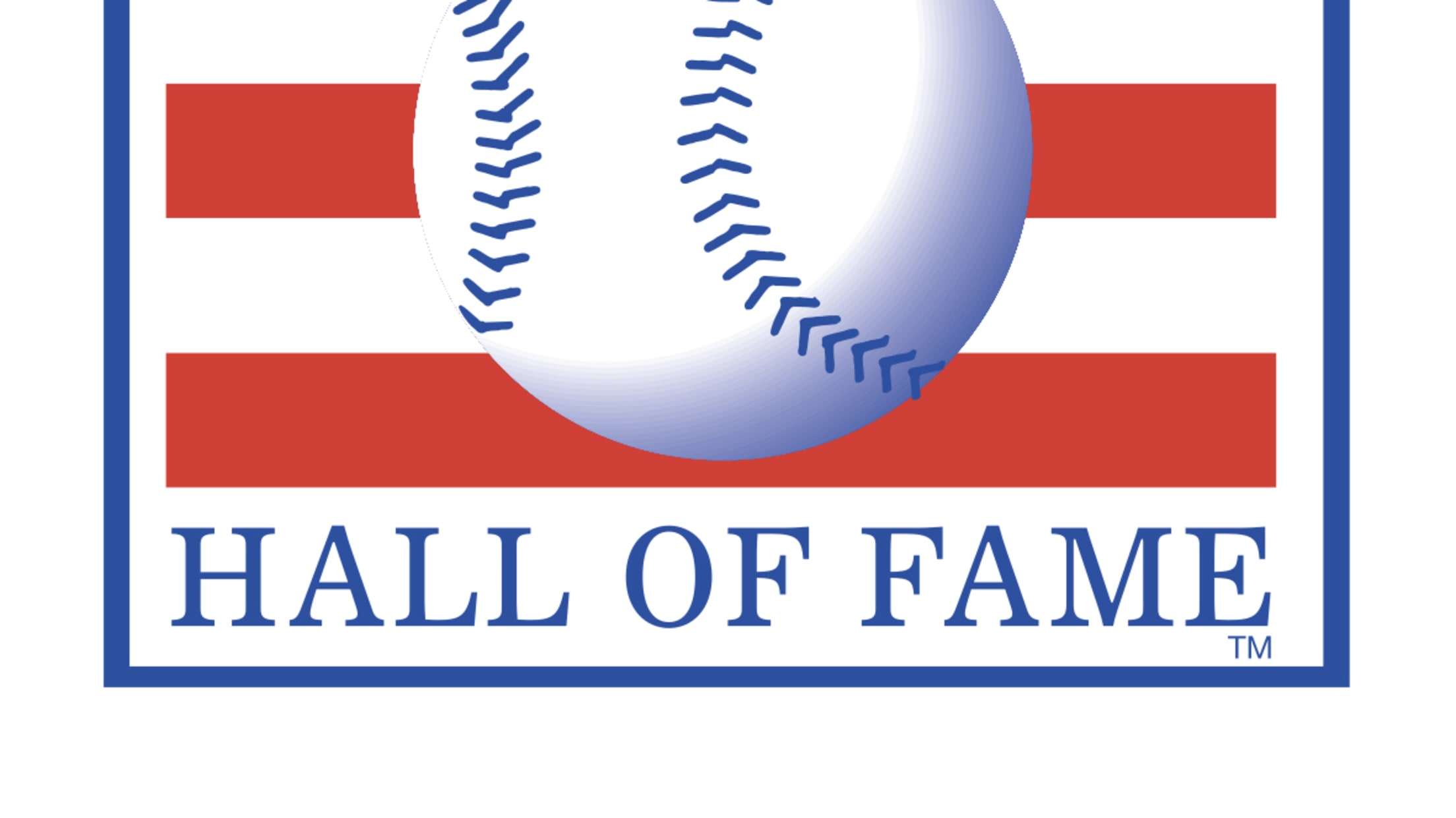 Kurkjian a hit while accepting BBWAA Career Excellence Award
Jack Graney honored posthumously with Ford C. Frick Award for broadcasting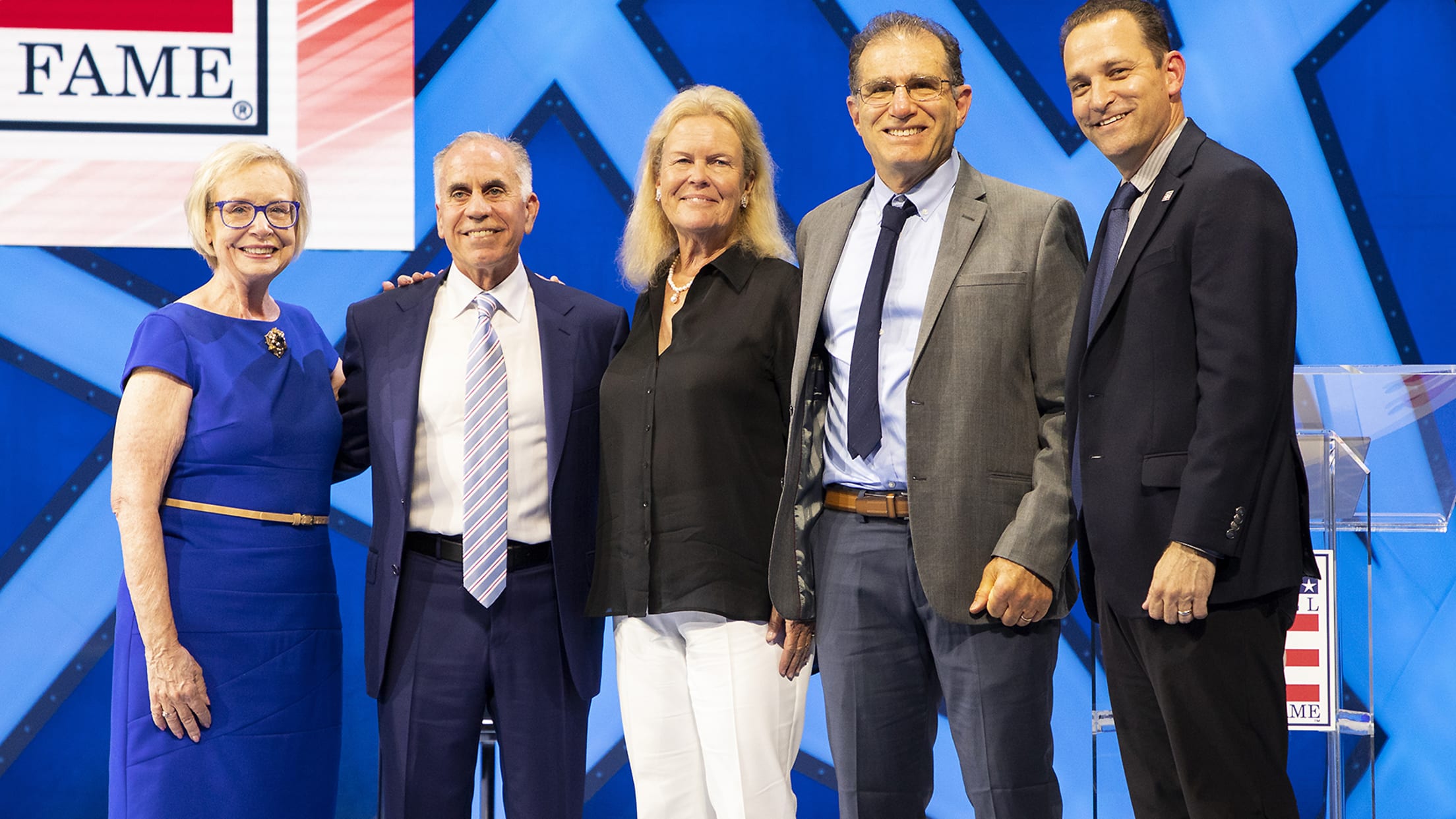 COOPERSTOWN, N.Y. -- For decades, you've seen Tim Kurkjian's words in print. You've heard his voice (and his genuine laughter) on television, radio and various other mediums. What has always shone through is his passion for the sport he's covered with such eloquence. Of baseball, Kurkjian said on Saturday, "It's
The hotel of baseball dreams
For one weekend, every July, The Otesaga hosts 50 Hall of Famers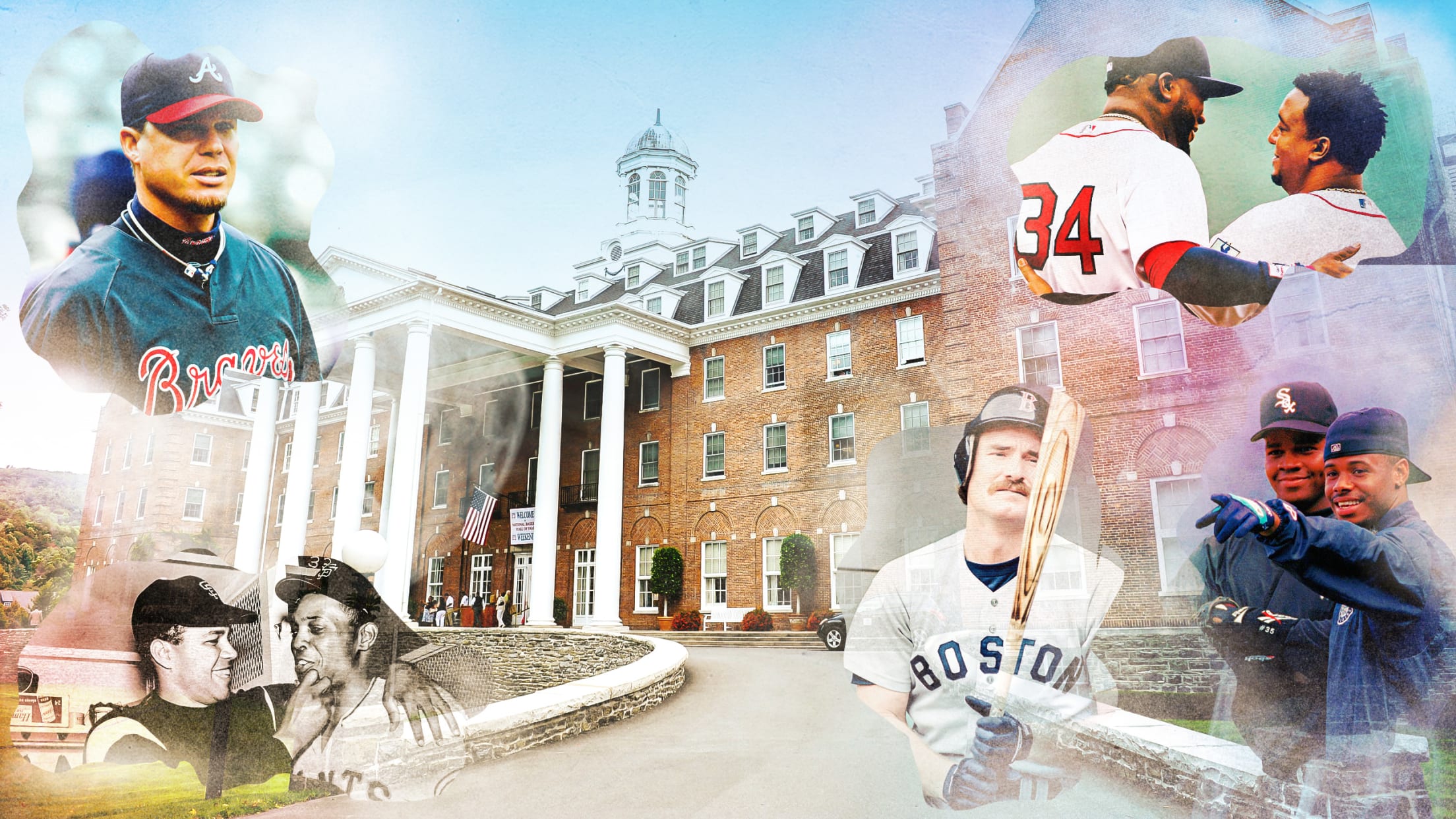 Let's pretend you've somehow gotten a room at the Otesaga Resort Hotel on Hall of Fame Weekend. Before you pull the handles to go inside, take a look to your left and maybe you'll catch Larry Walker exiting his sports car and tossing his keys to the concierge. Once you
Papi will always be 'Big O' to ex-Twins mates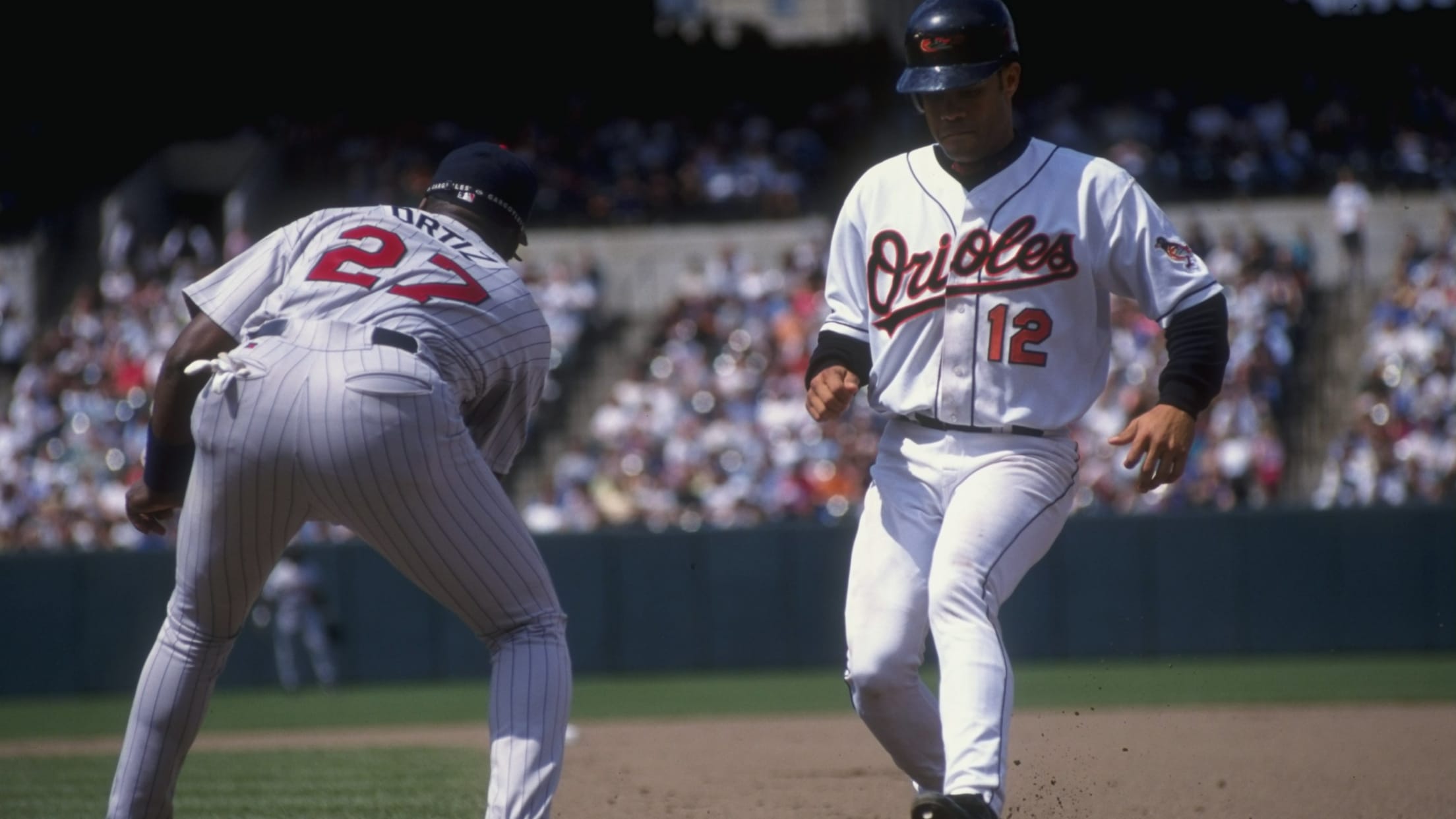 MINNEAPOLIS -- When David Ortiz goes into the National Baseball Hall of Fame, he'll go in with the block "B" of the Boston Red Sox etched on the cap on his plaque in Cooperstown, of course. The baseball world knows him as the larger-than-life figure of "Big Papi," titan to
What is it like to live in Cooperstown, aka: Baseball City, USA?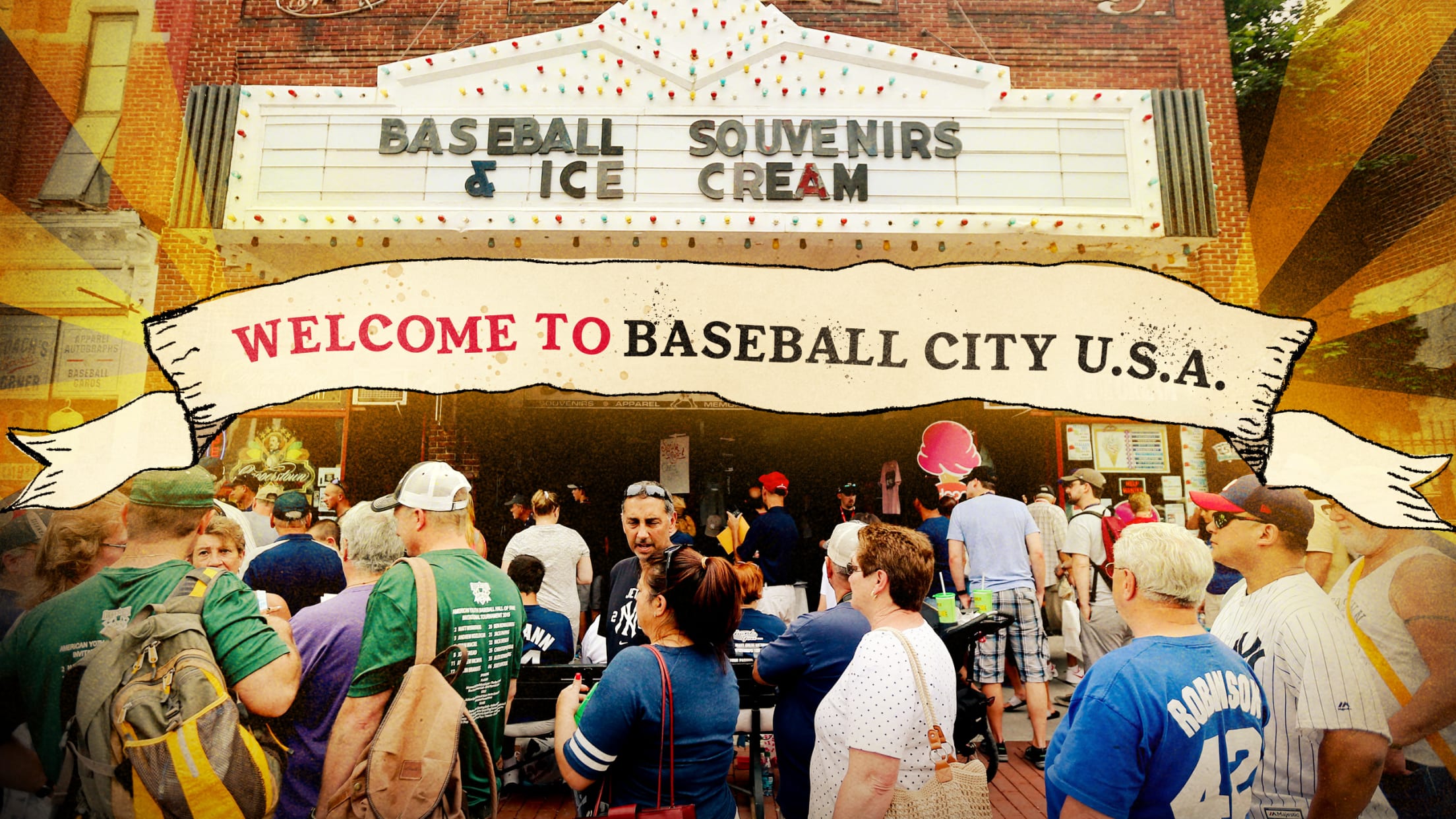 This weekend, the tiny, lakeside town of Cooperstown, N.Y., will see its population swell from roughly 2,000 to nearly 50,000 as great multitudes of baseball fans make their pilgrimage to the Hall of Fame. Fans will fill the nearby hotels, swarm down Main Street and crowd around the Clark Sports
Top 10 moments of Tony Oliva's career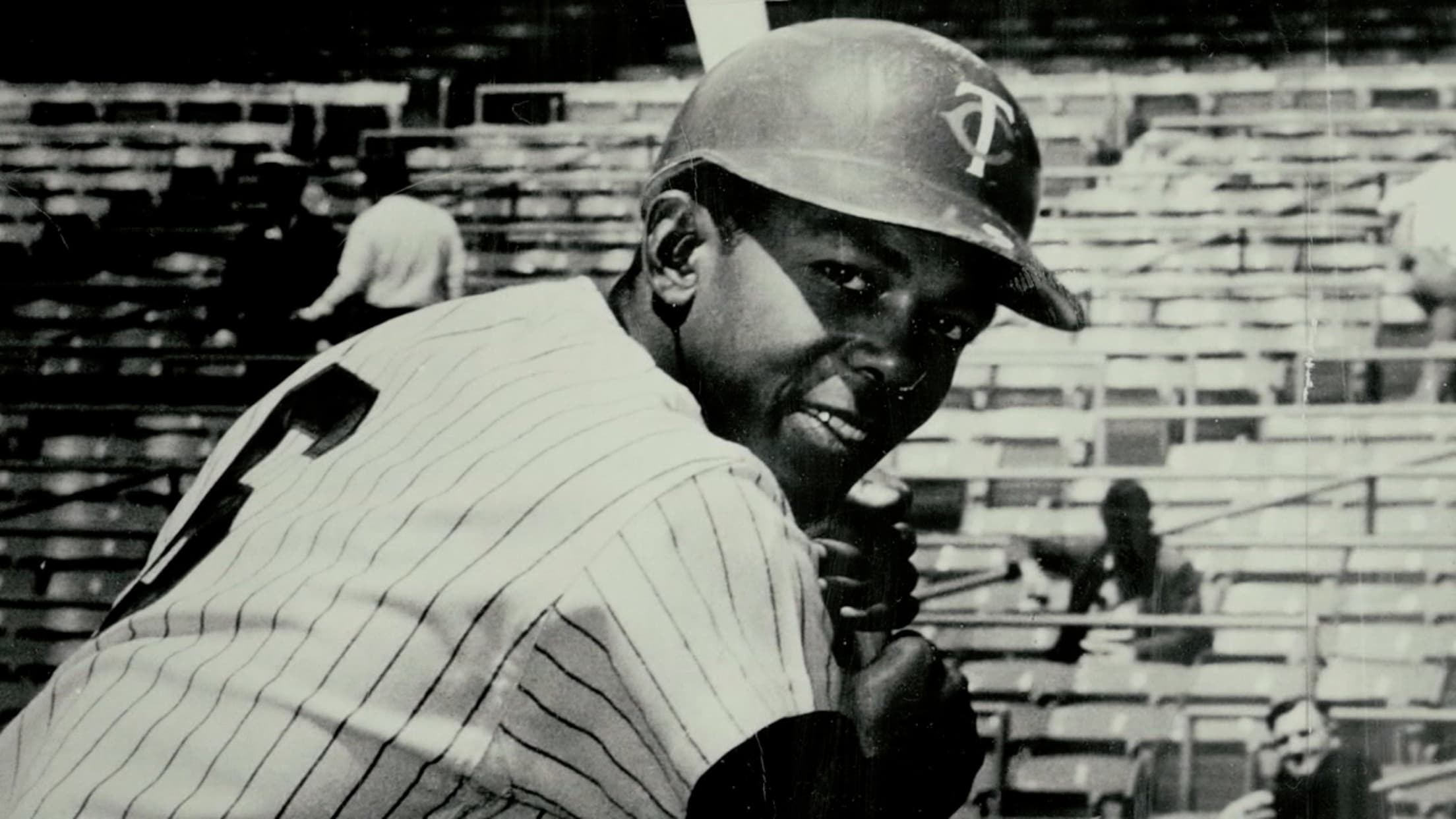 When the Twins celebrated Tony Oliva's long-awaited election to the National Baseball Hall of Fame at Target Field on Dec. 6, 2021, club president Dave St. Peter referred to the beloved Minnesota icon as "arguably the greatest ambassador our franchise has ever had" -- and it would be difficult to
Here are the Top 10 moments in Jeter's career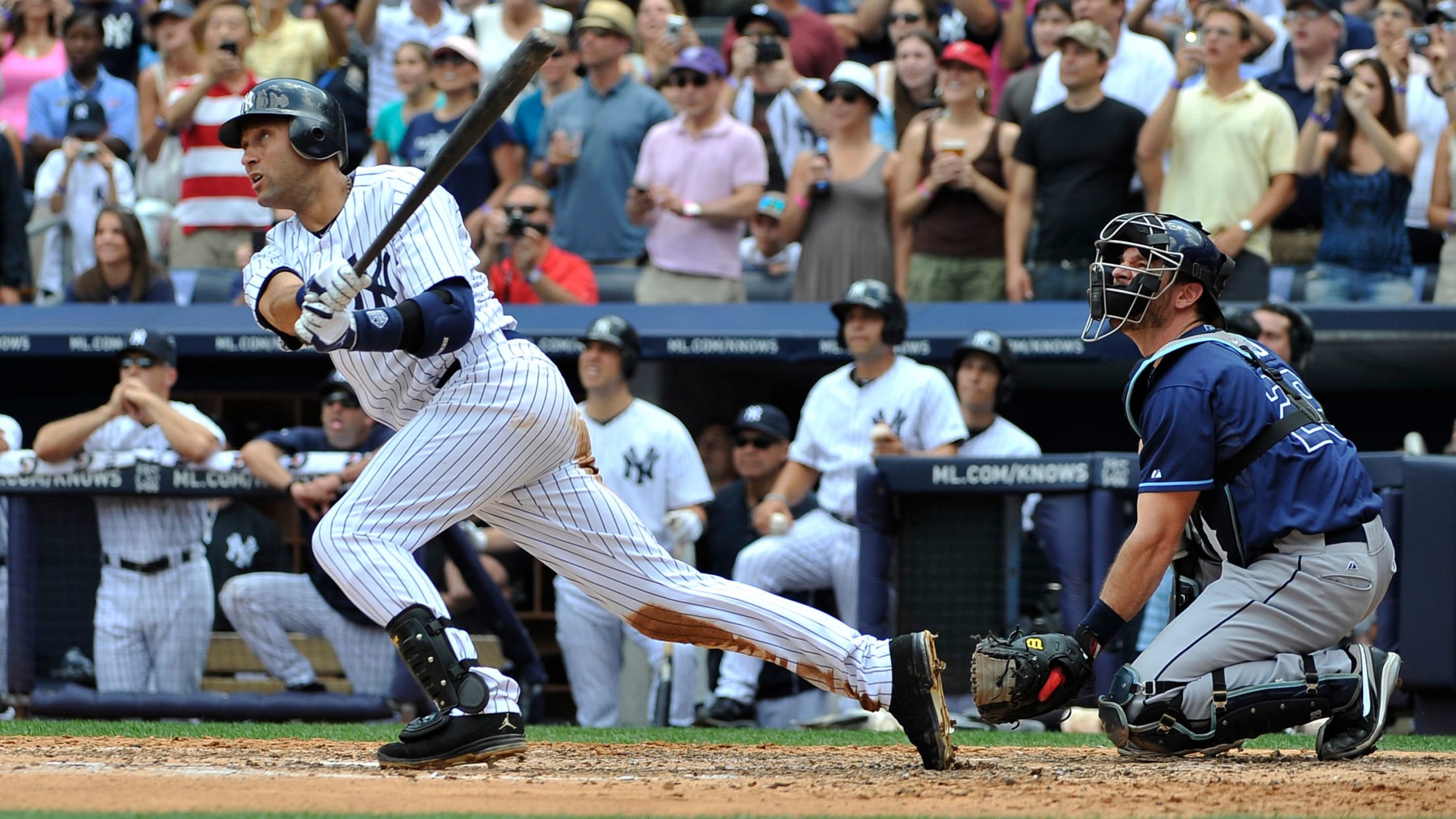 NEW YORK -- As Derek Jeter rounded the bases for his 3,000th career hit in 2011, having become the first Yankees player to reach the milestone, television announcer Michael Kay proclaimed that the captain's homer off the Rays' David Price had constituted "history -- with an exclamation point!"
Looking back on Leon Day's Opening Day no-no
On this day in 1946, Negro Leagues star made history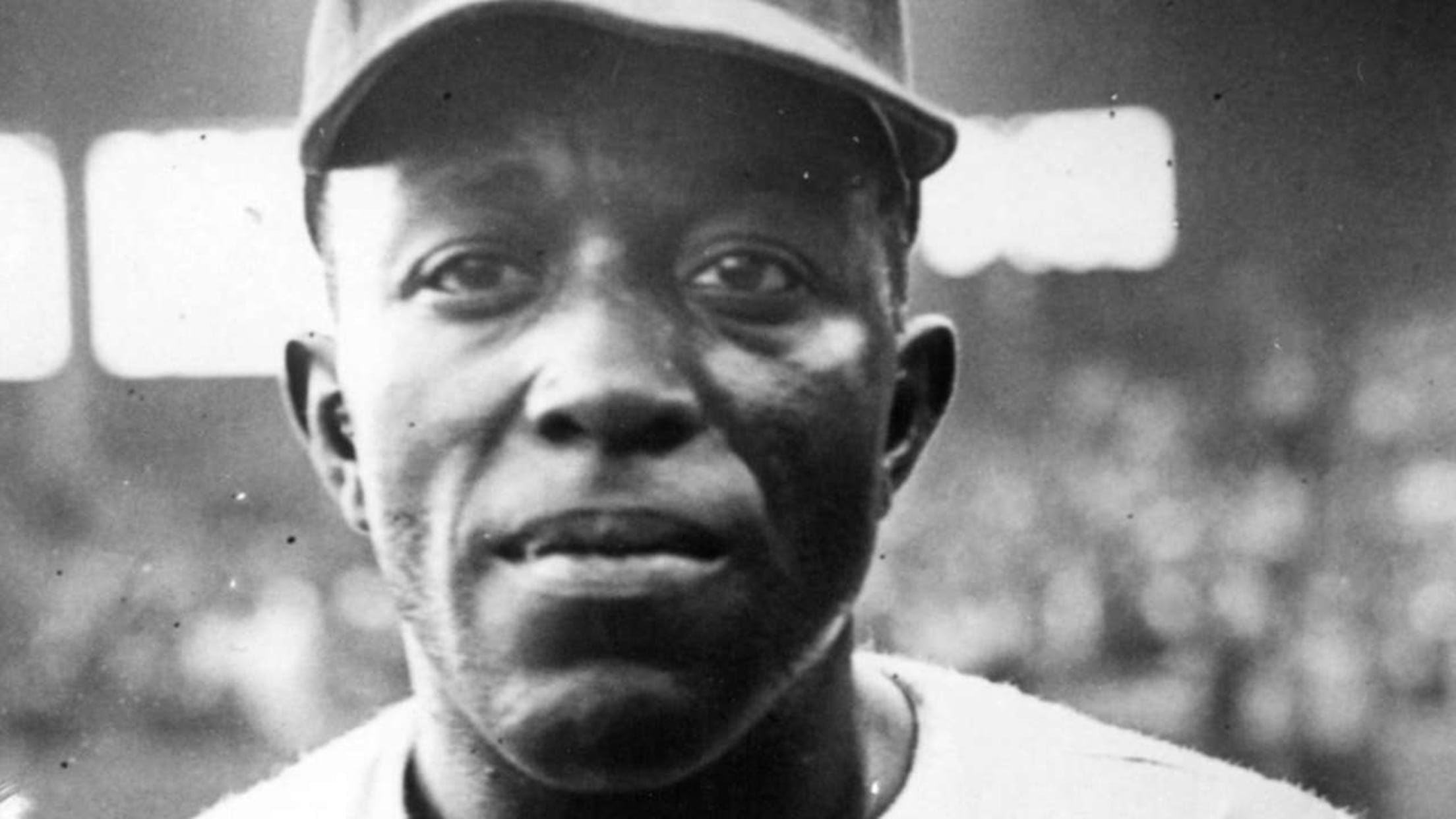 For every baseball team, there's only one Opening Day. A holiday around the sport at all levels of the game, it marks the return of spring and provides hope and excitement for players of all ages. Opening Day can also set the tone for the rest of the season. So
Surrounded by immortals, Papi tours Hall: 'It is amazing'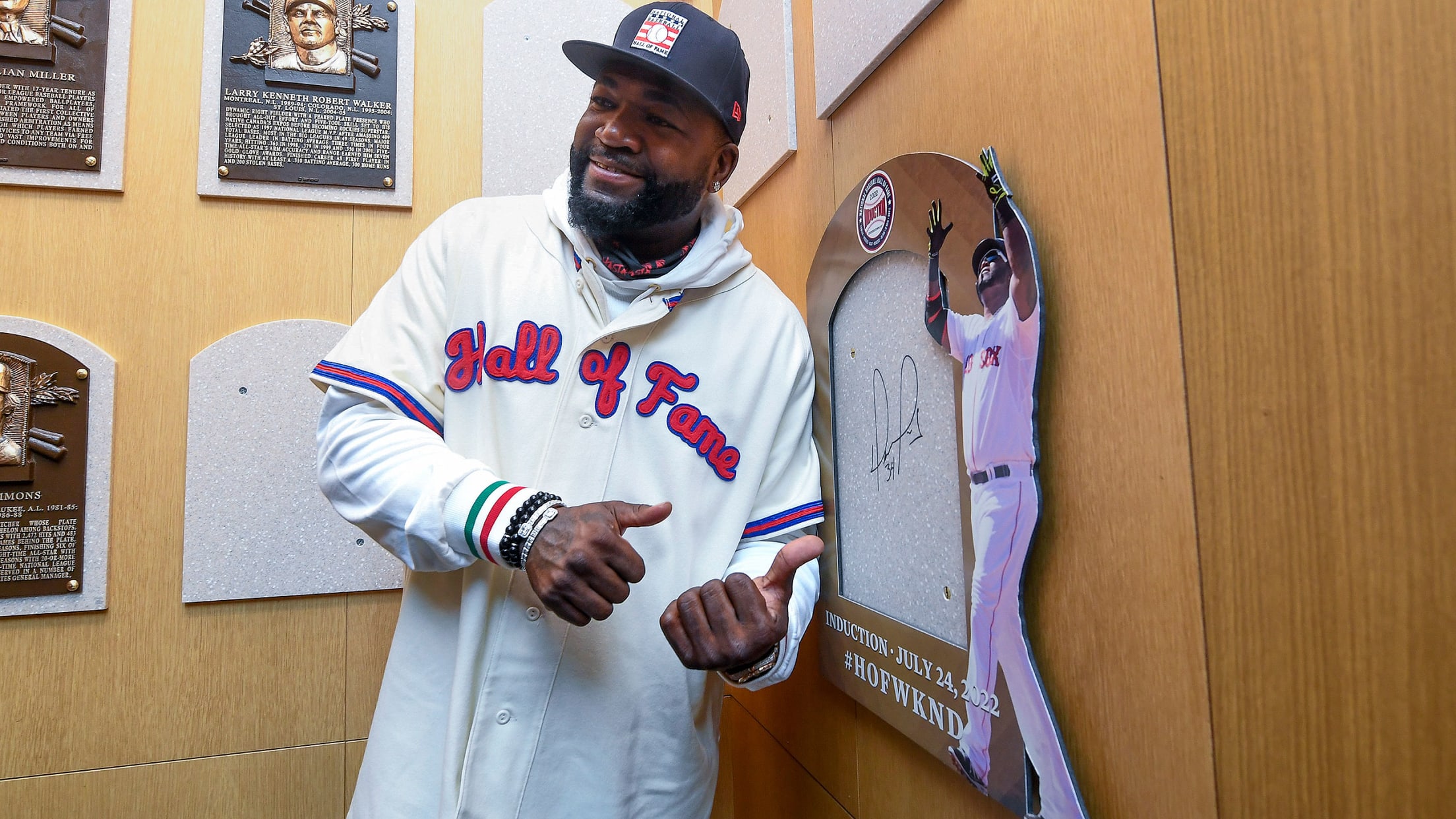 COOPERSTOWN, N.Y. -- Decked out in a white designer jogging suit, David Ortiz joyfully took his orientation visit around the Baseball Hall of Fame on Monday, expressing his awe for Ted Williams, his gratitude for Kirby Puckett and his amazement at so many of the artifacts he got to put