The HOF could get new members this weekend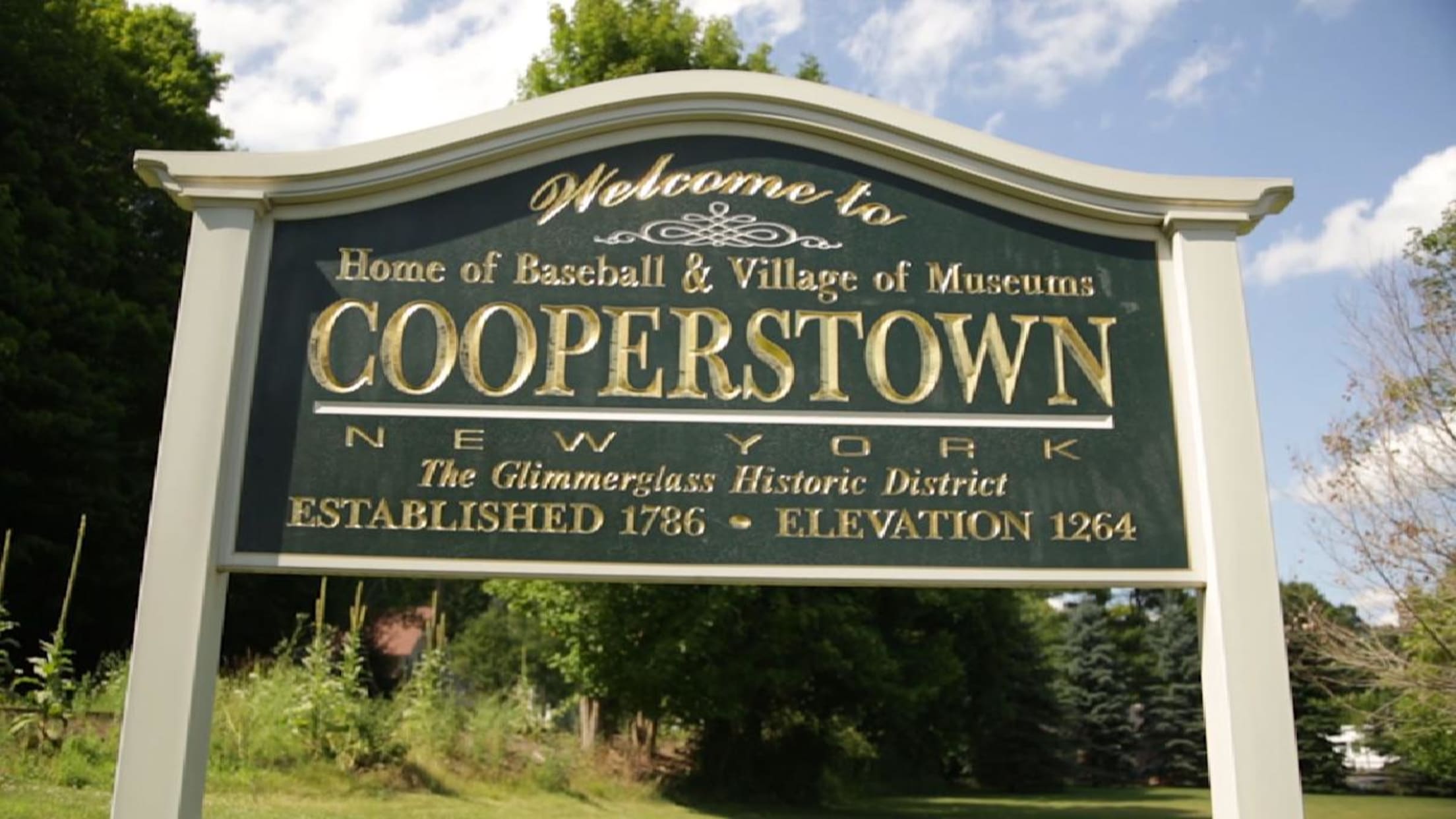 The nine players on the 2020 Modern Baseball Era ballot will have their Hall of Fame fates decided on Sunday, when a 16-member electorate votes on this year's candidates at the Winter Meetings. All nine -- Dwight Evans, Steve Garvey, Tommy John, Don Mattingly, Thurman Munson, Dale Murphy, Dave Parker,
The case for and against Whitaker for HOF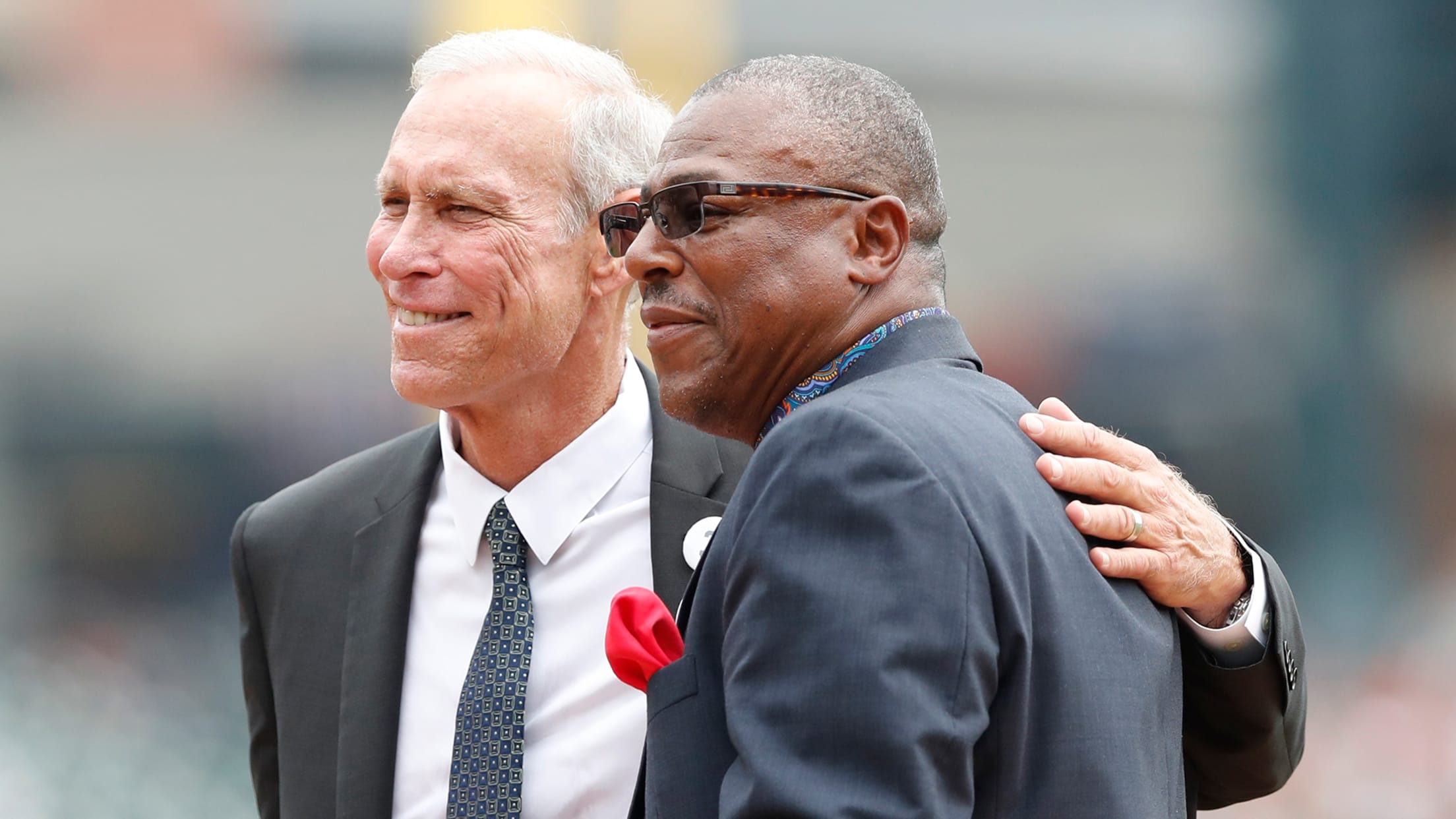 DETROIT -- Lou Whitaker was barely on the Hall of Fame ballot long enough to enjoy a healthy debate when Baseball Writers' Association of America writers considered him in 2001. He has enjoyed a much deeper discussion over the past couple years, and chatter surfaced again when the National Baseball
The case for and against Simmons for HOF
Catcher is among 10 finalists on Modern Baseball Era ballot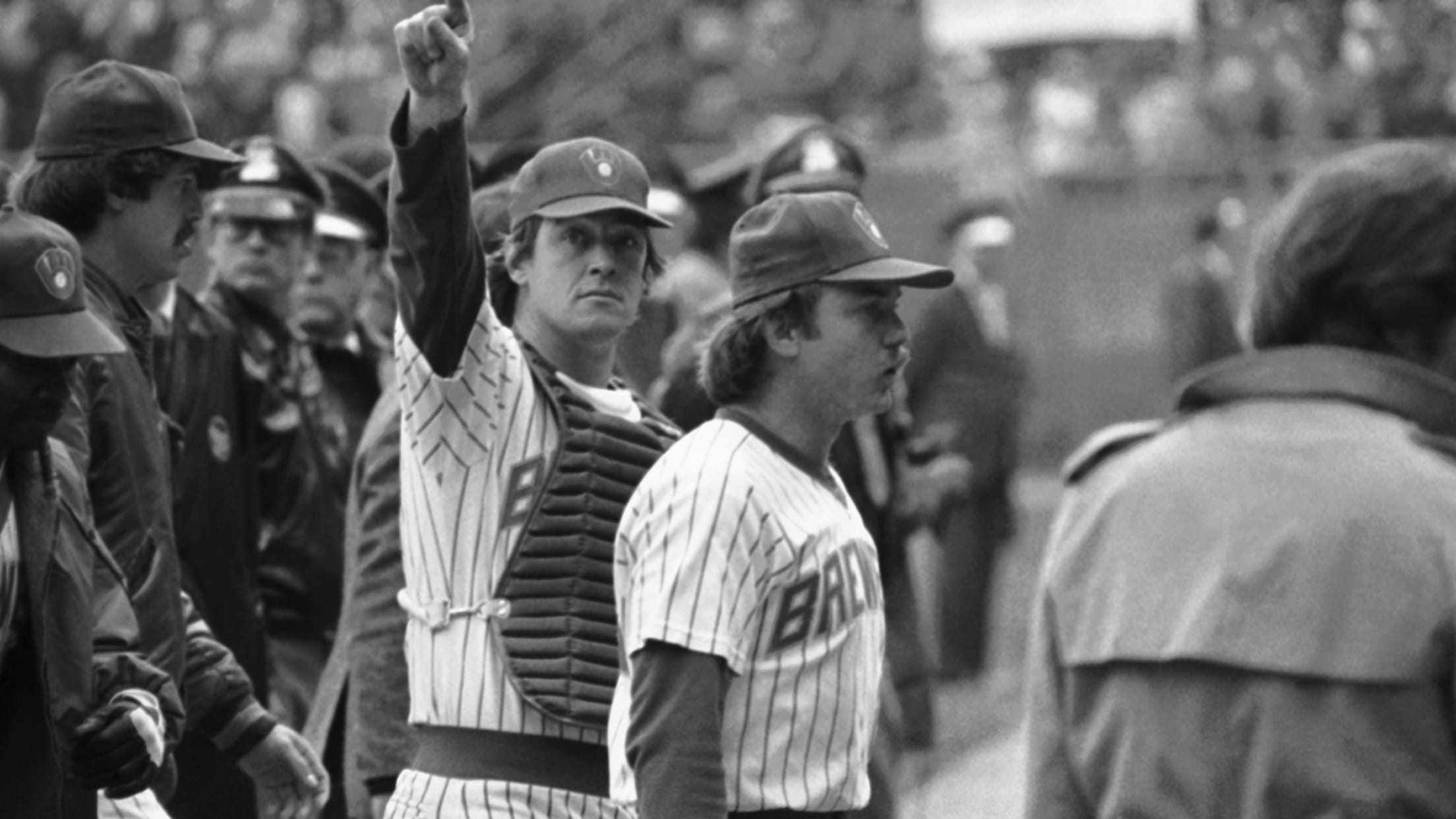 Ted Simmons is one of 10 finalists on the Modern Baseball Era ballot for the Hall of Fame. This is his third time being considered for election. Simmons debuted on the Baseball Writers' Association of America ballot in 1994, but he fell off after after receiving just 3.7% of the
Pros and cons of Munson's Hall of Fame case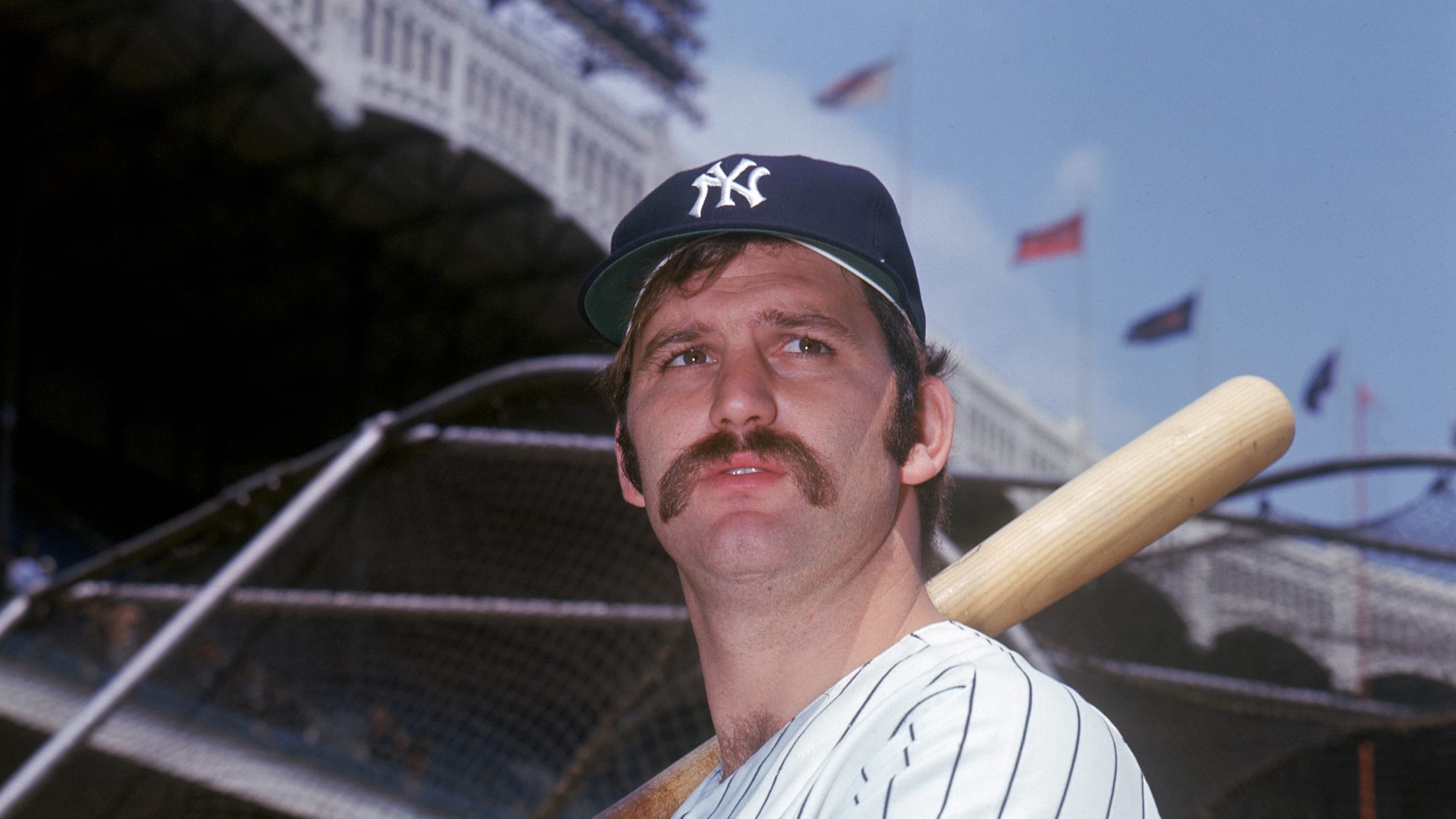 Thurman Munson's passion as a ballplayer was undeniable. The debate surrounding his Hall of Fame qualifications could prompt similar intensity. Munson, the Yankees' regular catcher from 1970-79, appears on the latest Modern Baseball Era Ballot featuring Hall of Fame candidates whose impact on baseball emerged primarily between 1970-87. Munson --
Dale Murphy for HOF? Here's why, and why not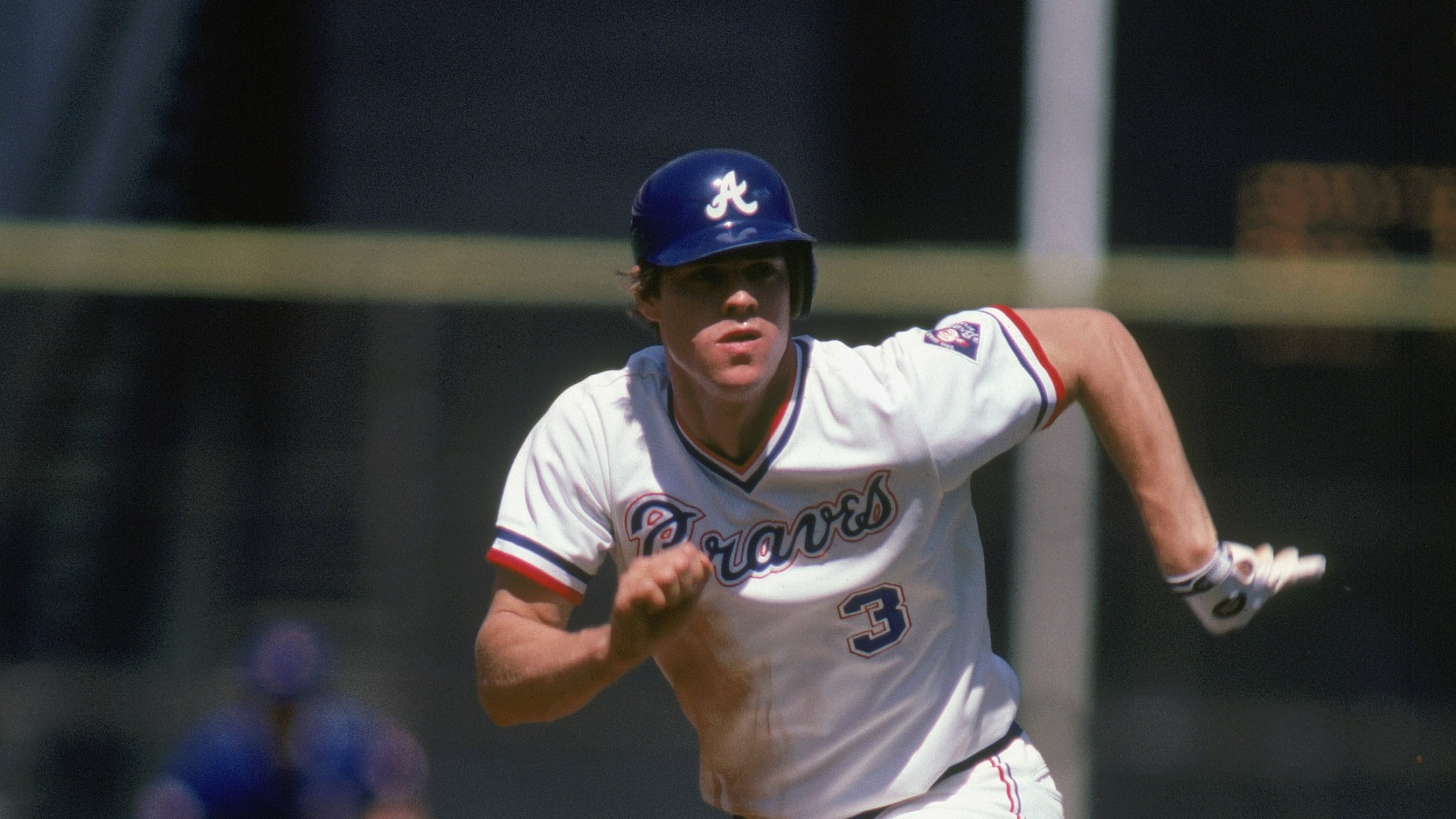 ATLANTA -- Nearly three decades after retiring, Dale Murphy might finally have a chance to enjoy that Hall of Fame election celebration, which many had anticipated before he spent 15 years on the official ballot and never came close to garnering enough votes from members of the Baseball Writers' Association
Every first-ballot Hall of Famer in MLB history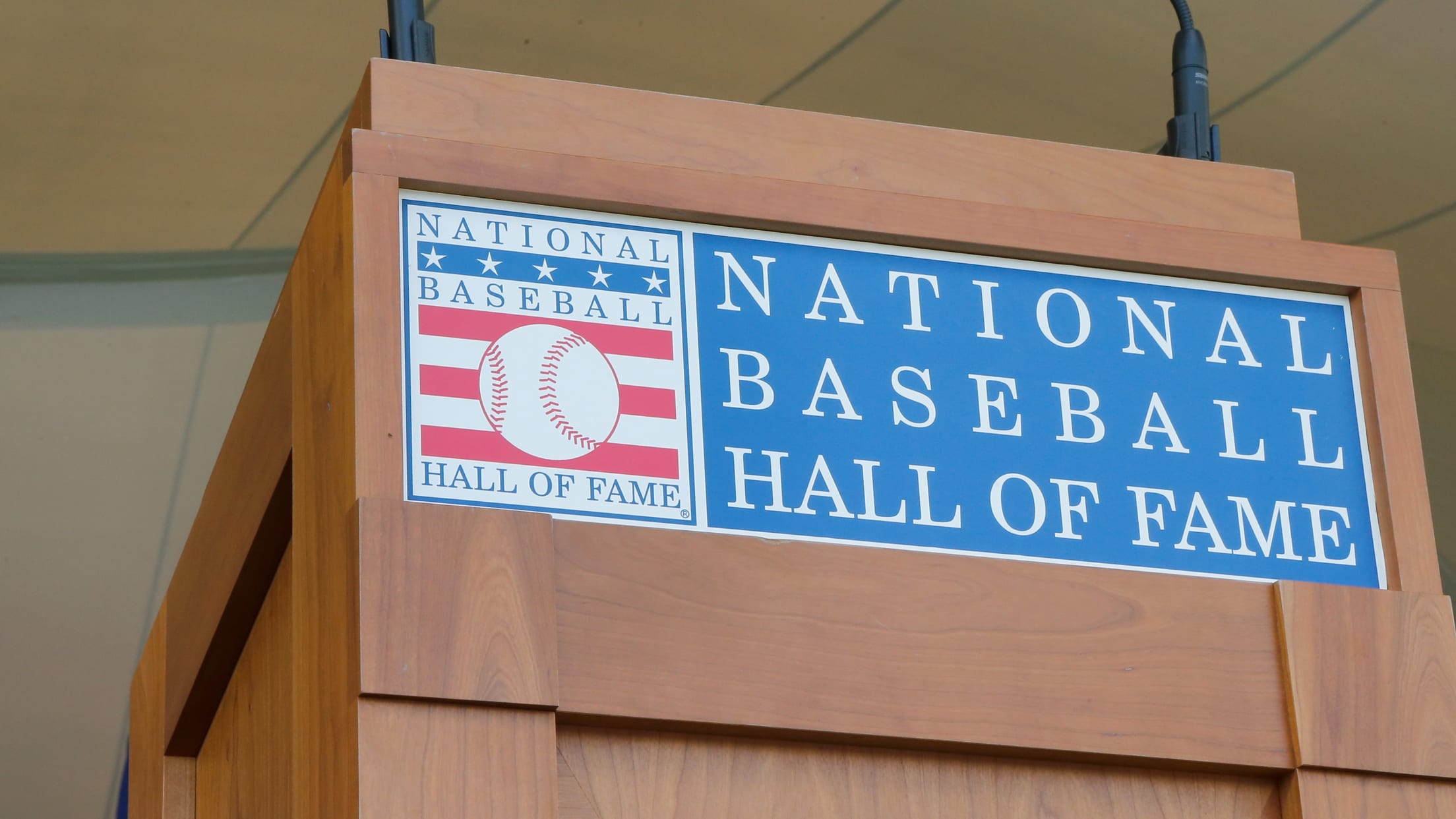 Among the tens of thousands of players, managers, owners, executives and other personnel that have made their marks on baseball, only a select 329 are enshrined in the National Baseball Hall of Fame, 232 of them players. And among that elite group, 56 players have been granted an even more
Highest voting percentages in HOF history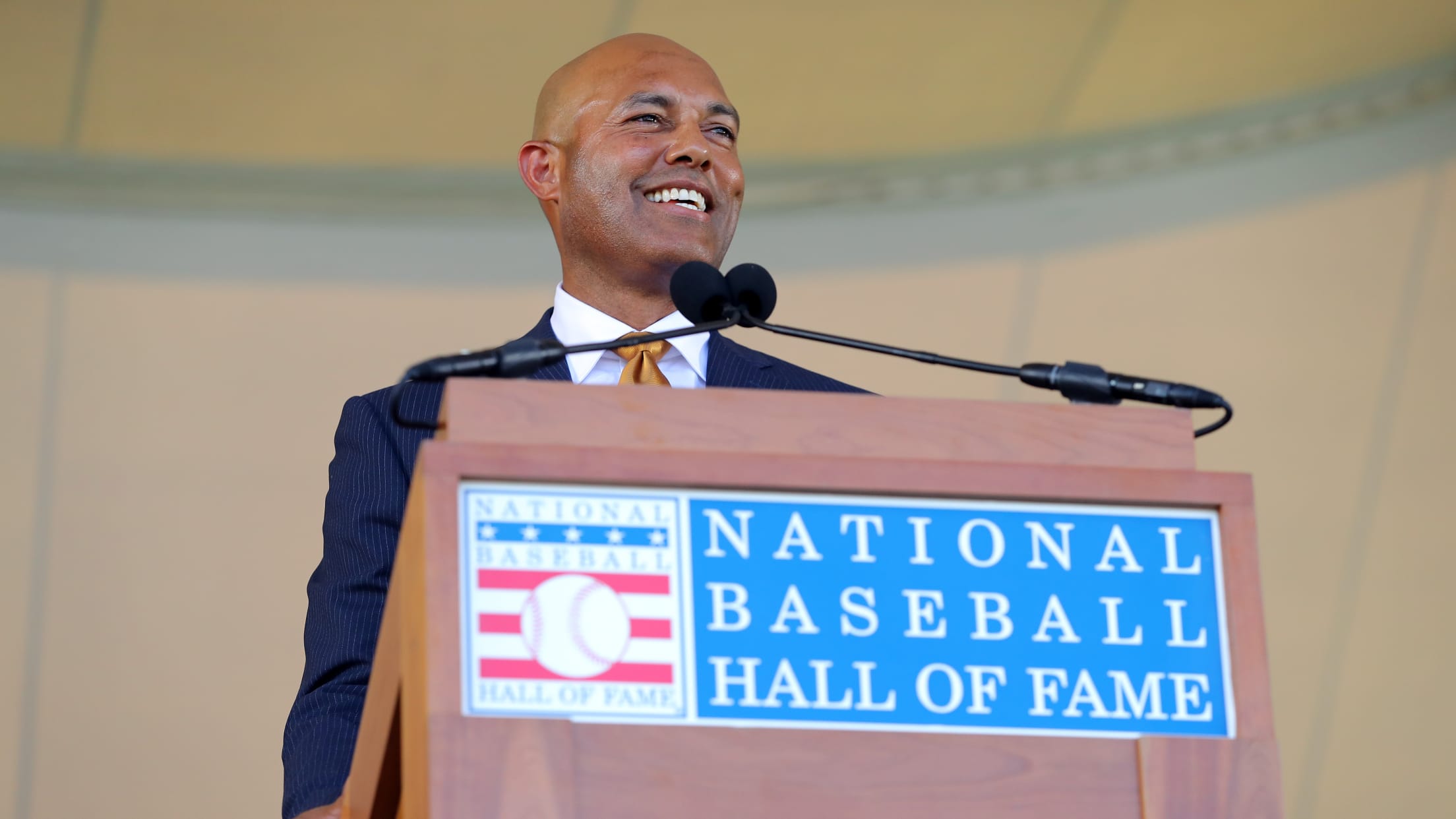 There is perhaps no greater honor for a big leaguer than being inducted into the National Baseball Hall of Fame -- especially in the first year on the ballot. Even more remarkable than being a first-ballot Hall of Famer is a player receiving every single possible vote in his first
With 2 years left, Bonds needs Hall vote boost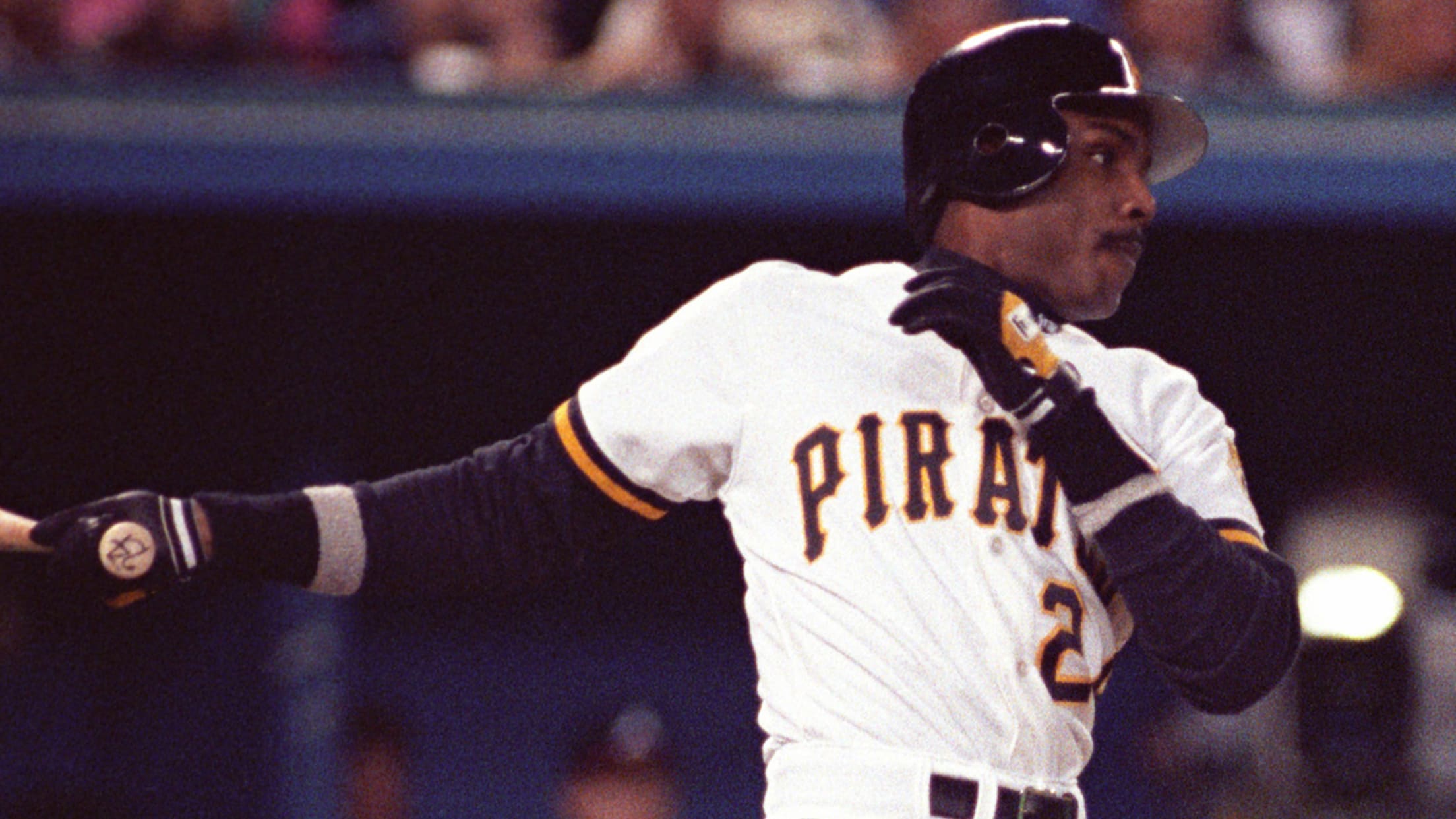 PITTSBURGH -- Barry Bonds has made incremental progress in Hall of Fame voting over the last few years, but he'll need a dramatic increase in support from the Baseball Writers' Association of America if he wants to make it to Cooperstown before falling off the ballot. Bonds is one of
Helton, Walker lead Rockies on Hall ballot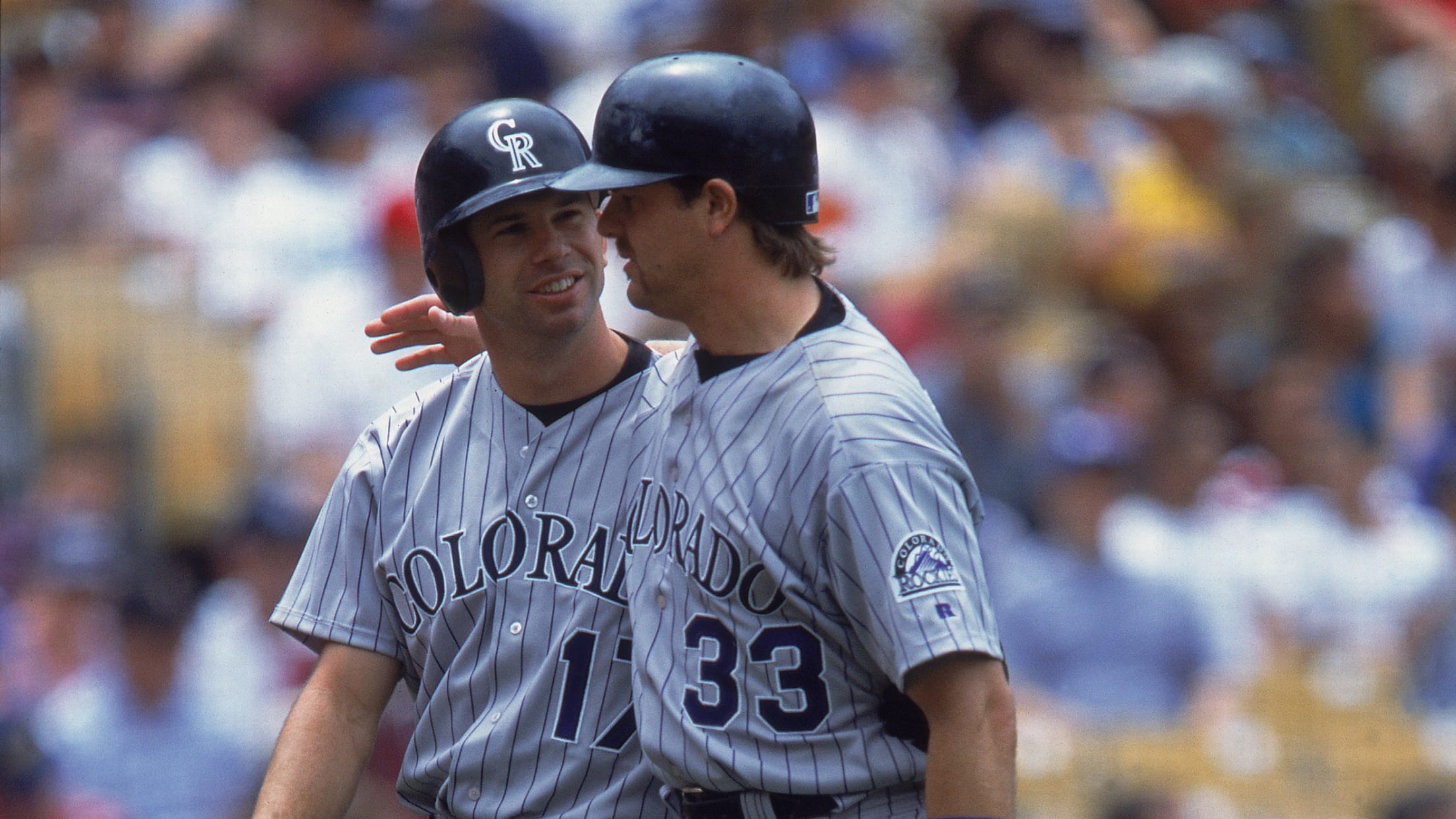 DENVER -- Will the interlocking CR logo -- heck, even the designation "COLORADO, N.L." -- finally appear on a National Baseball Hall of Fame and Museum plaque in 2020? The 2020 Hall of Fame Ballot, released Monday, includes outfielder Larry Walker, who represents the best (but not certain) chance for
In final year on ballot, can Walker make Hall?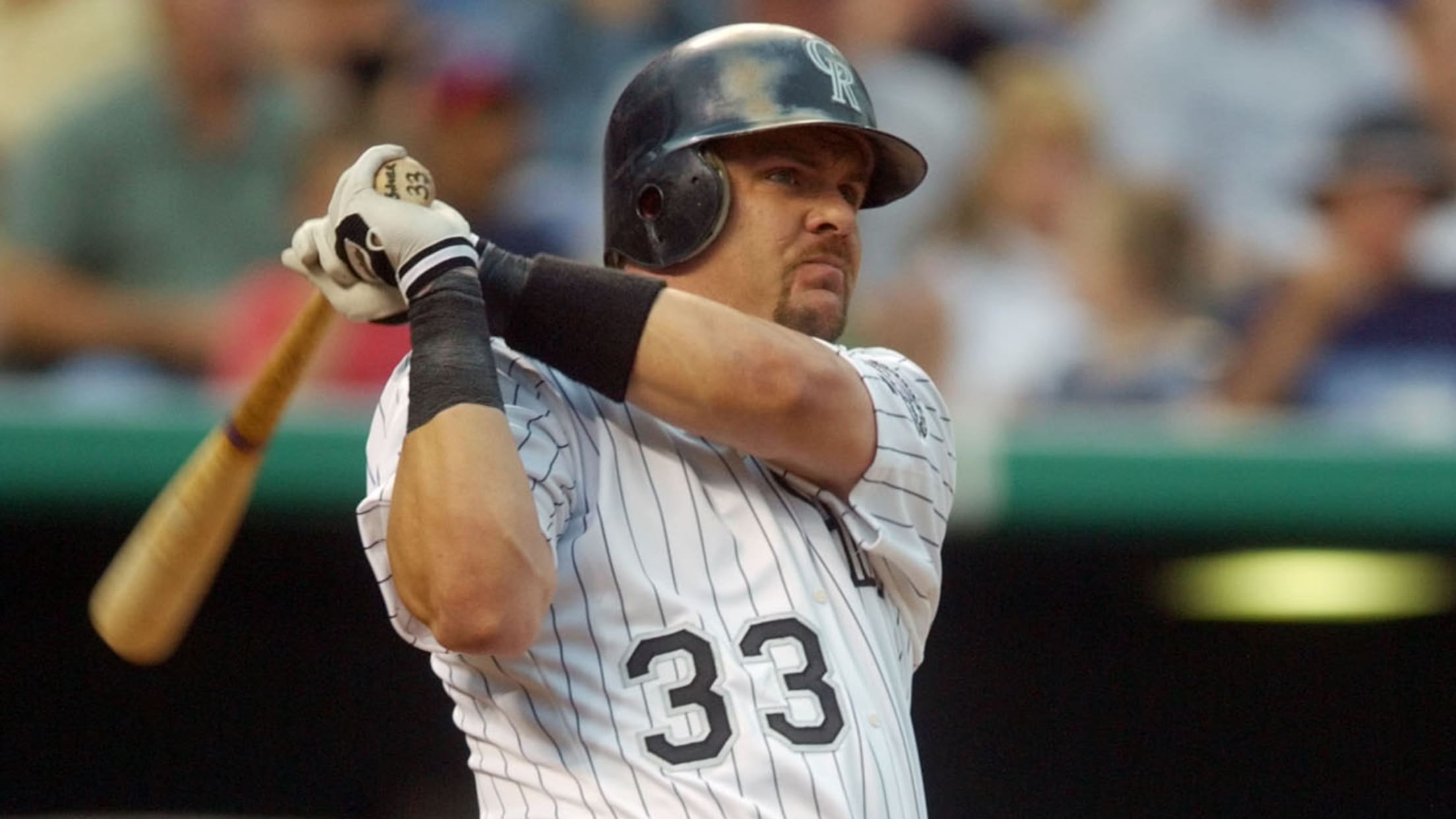 DENVER -- Outfielder Larry Walker's candidacy in his final year on the Hall of Fame ballot has morphed into much more. It's a test of the legitimacy of numbers posted by Rockies hitters -- after 27 seasons and even a World Series trip in 2007, no one who has played
Abreu one of six Phillies on 2020 HOF ballot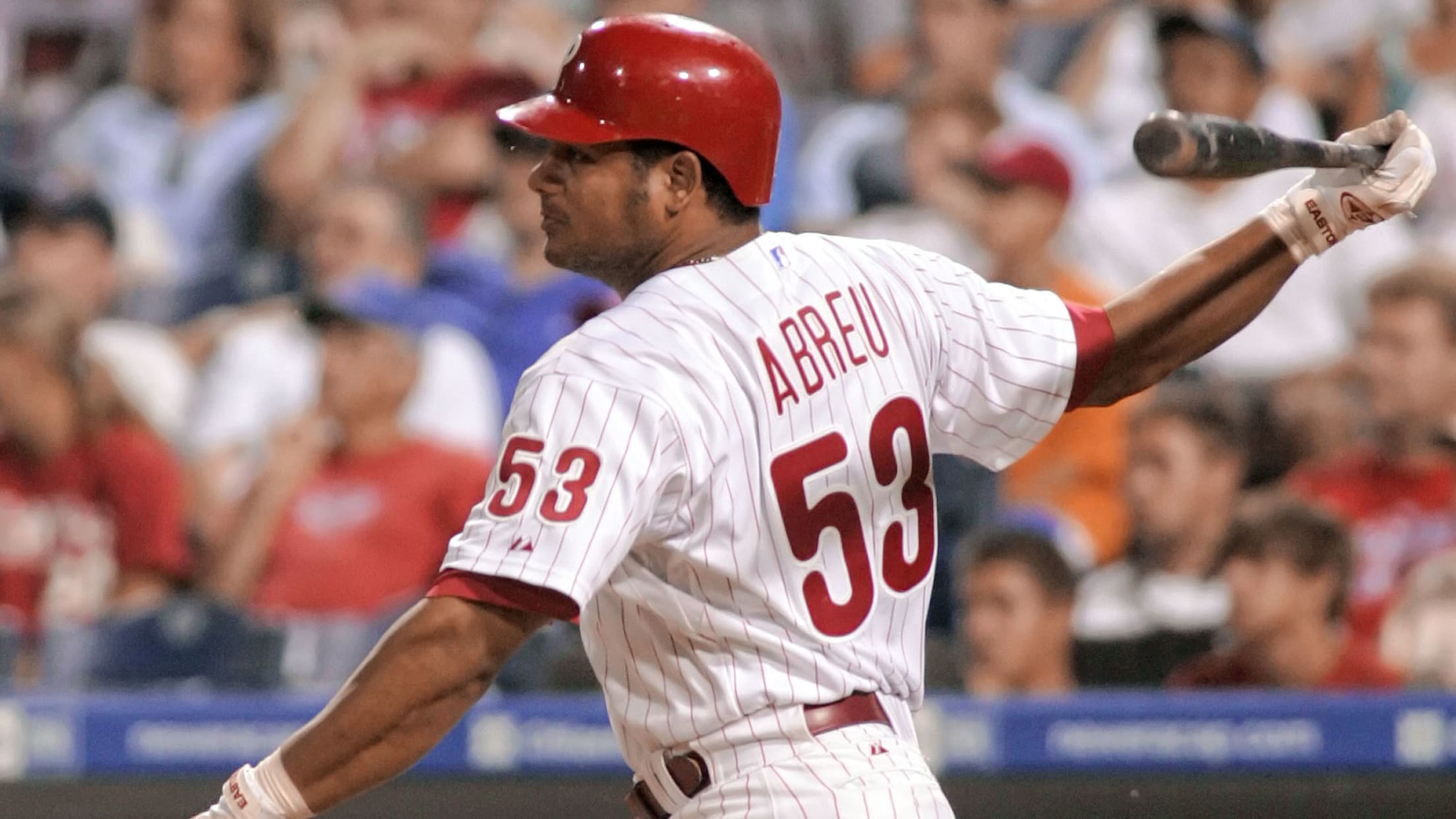 PHILADELPHIA -- Is Bobby Abreu a Hall of Famer? It is a question that will be asked, answered and debated over the next couple of months. On Monday, Abreu appeared on the 2020 Hall of Fame ballot for the first time following an 18-year career, including nine dominant seasons with
Here are the Top 10 moments in Jeter's career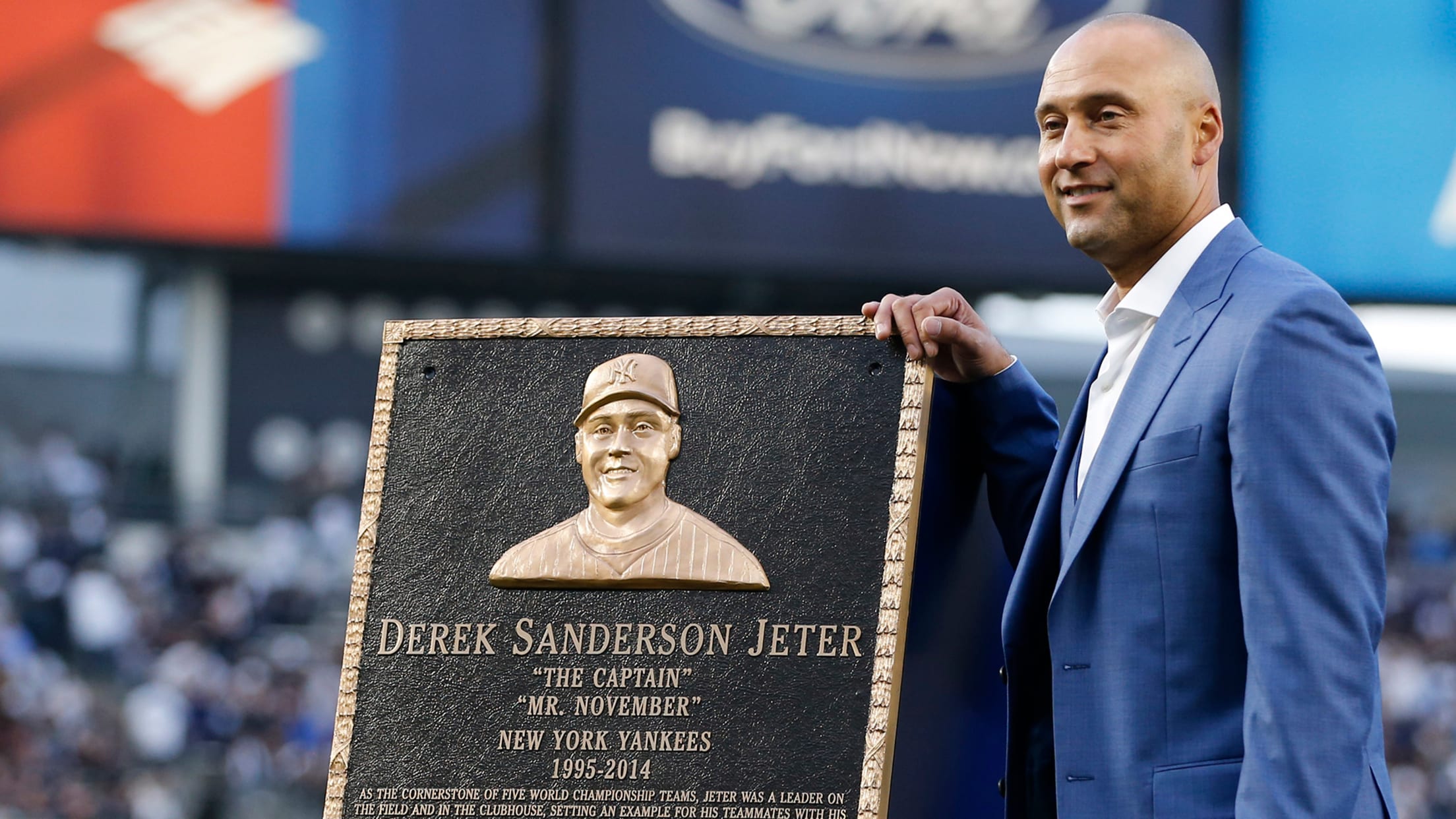 NEW YORK -- As Derek Jeter rounded the bases for his 3,000th career hit in 2011, having become the first Yankees player to reach the milestone, television announcer Michael Kay proclaimed that the captain's homer off the Rays' David Price had constituted "history -- with an exclamation point!" That phrase
Vizquel among Mariners on 2020 HOF ballot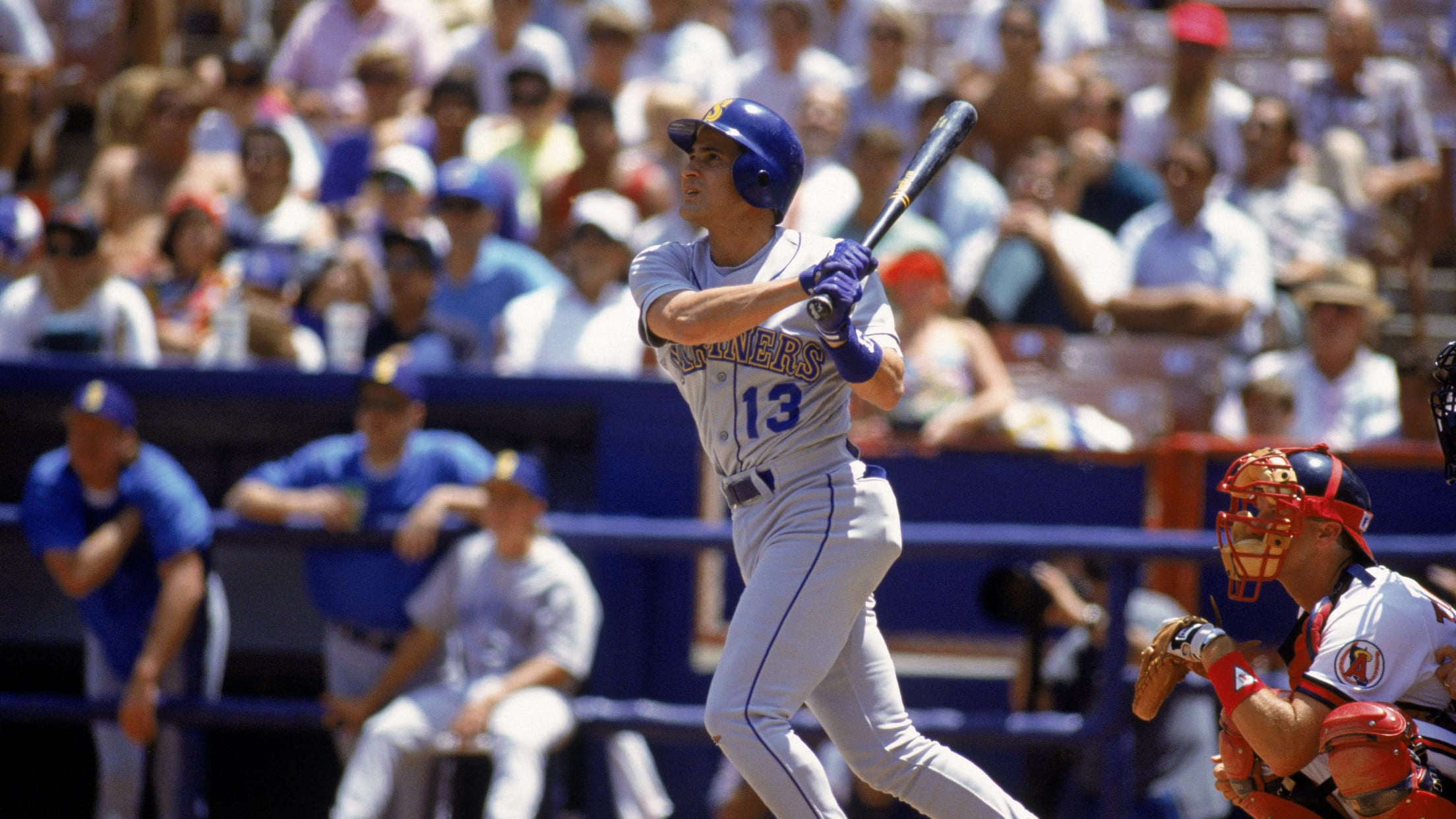 SEATTLE -- After celebrating the induction of two Mariners -- Ken Griffey Jr. and Edgar Martinez -- into the National Baseball Hall of Fame over the past four years, Seattle fans don't have quite as big a rooting interest in this year's voting process. But there still are several players
Rolen leads Cardinals Hall of Fame hopefuls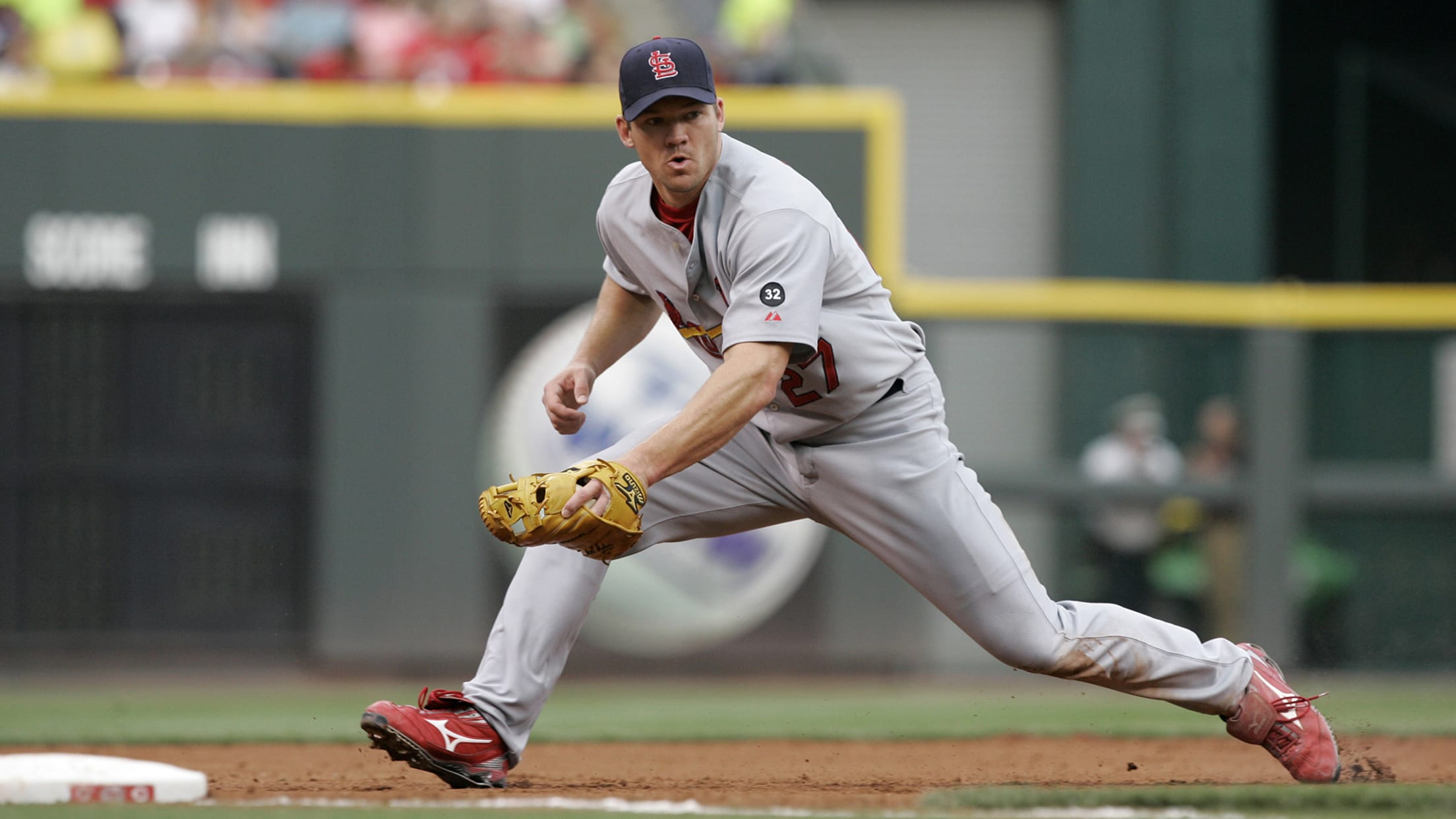 ST. LOUIS -- Scott Rolen headlines a group of players on the 2020 Baseball Hall of Fame ballot with ties to St. Louis. Monday's release lists four players who played for the Cardinals: Rolen, Rafael Furcal, Brad Penny and Larry Walker -- who is on the ballot for the final
Former A's Giambi, Chavez debut on HOF ballot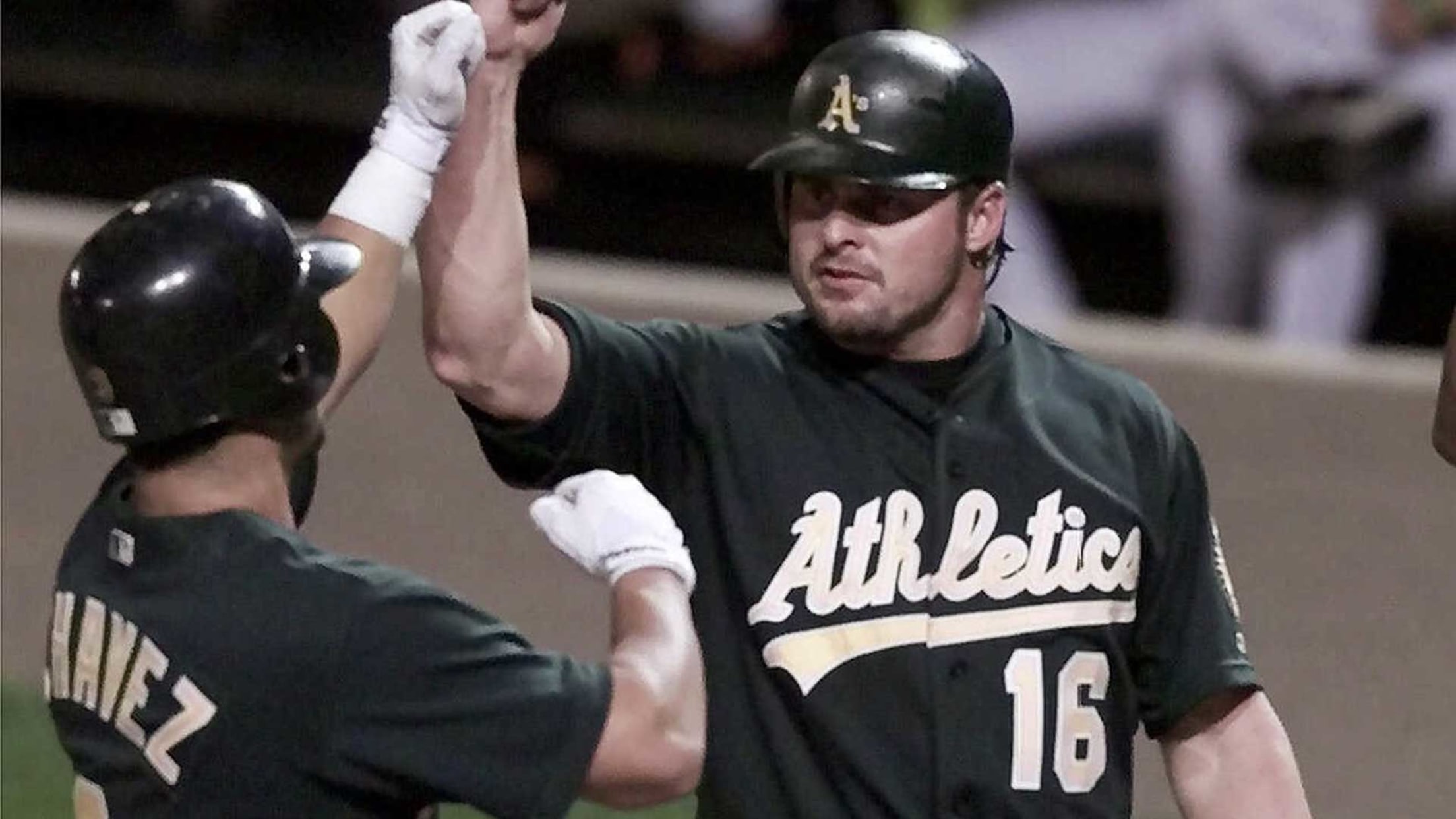 Before the dynamic corner infield duo of Matt Chapman and Matt Olson were powering the A's to multiple postseason berths, there was another pair of infielders bashing their way to the hearts of the Oakland faithful. Now, those two are getting their first crack at baseball immortality. Jason Giambi and
WS heroes Beckett, Penny on 2020 HOF ballot
MIAMI -- Josh Beckett, who represented the heart and soul of the Marlins' 2003 World Series championship club, and Brad Penny, who won two games on that improbable Fall Classic title team, are linked together once again. On Monday, the Baseball Writers' Association of America's 2020 Hall of Fame ballot
Wagner headlines former Astros on HOF ballot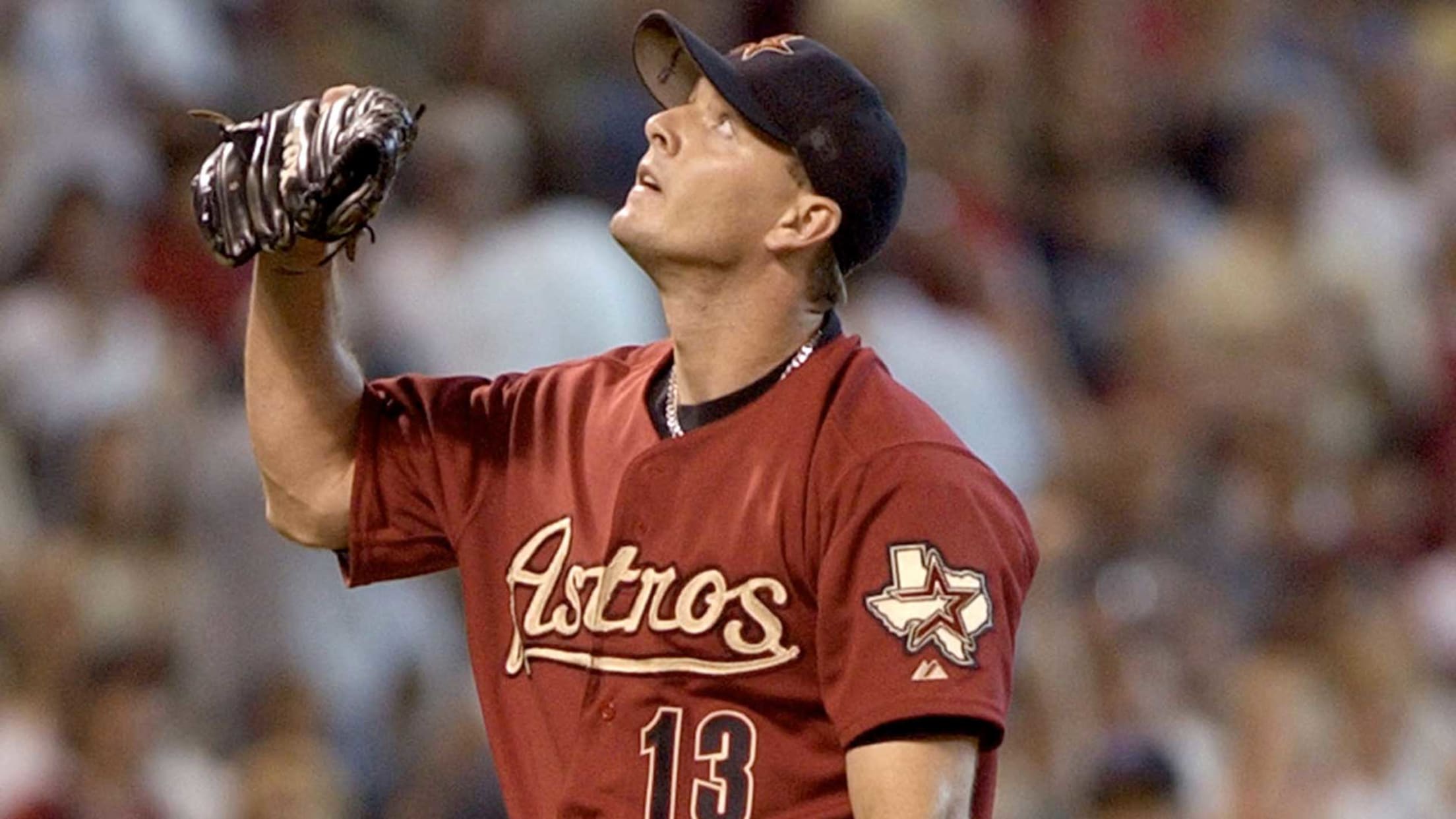 HOUSTON -- Of the seven retired players who spent portions of their Major League careers with the Astros and appear on the 2020 Hall of Fame ballot, Billy Wagner is the most prominent, in terms of accomplishments reached while wearing a Houston uniform. Wagner, who logged 225 of his 422
Bonds, Kent seeking gains in Hall of Fame vote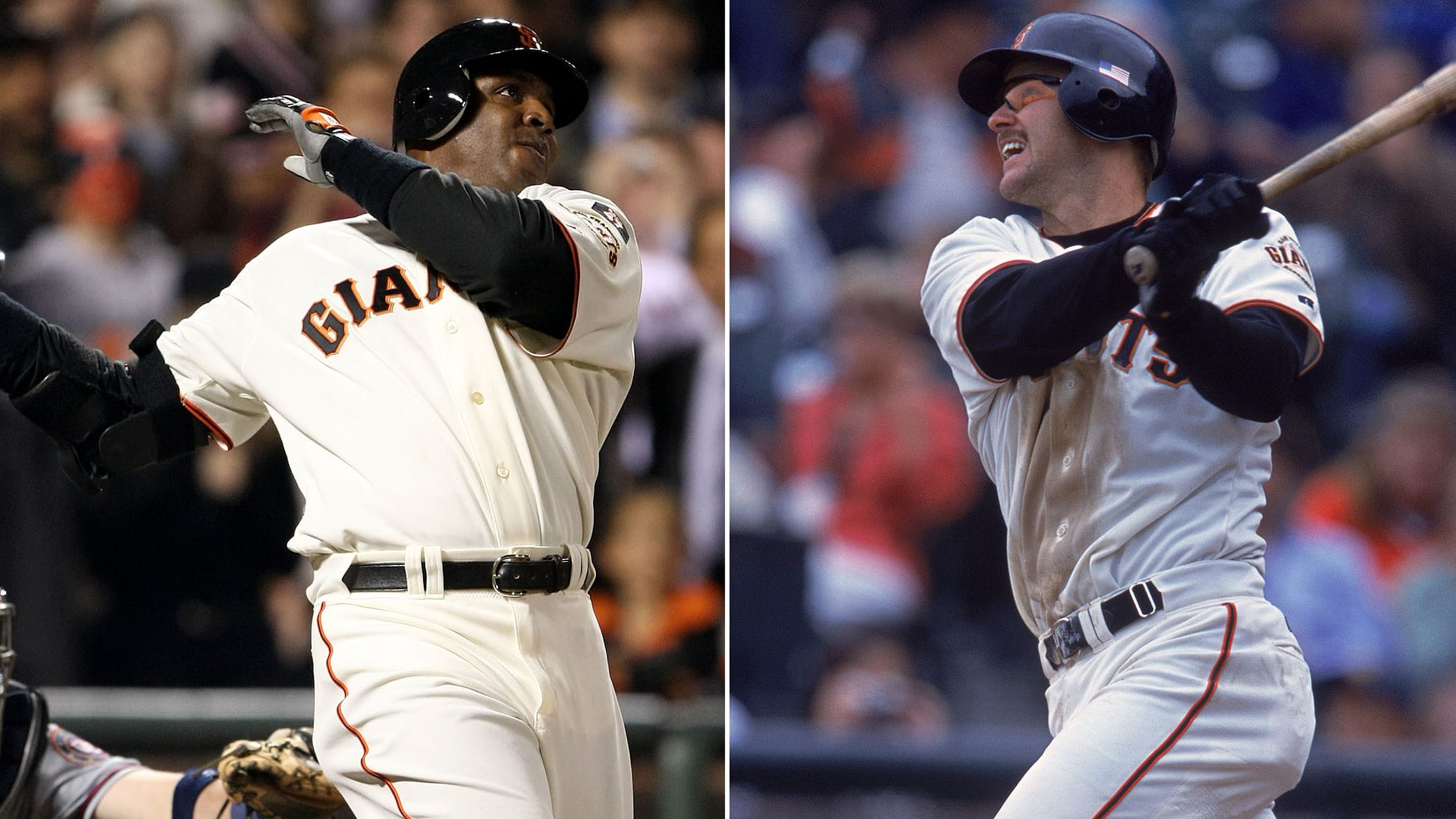 SAN FRANCISCO -- The momentum for Barry Bonds' election to the Baseball Hall of Fame has slowed in recent years, but the home run king will look to gain more traction among the Baseball Writers' Association of America electorate in his eighth year on the ballot. Bonds is one of
Konerko makes Hall of Fame ballot debut
First baseman headlines group of former White Sox on ballot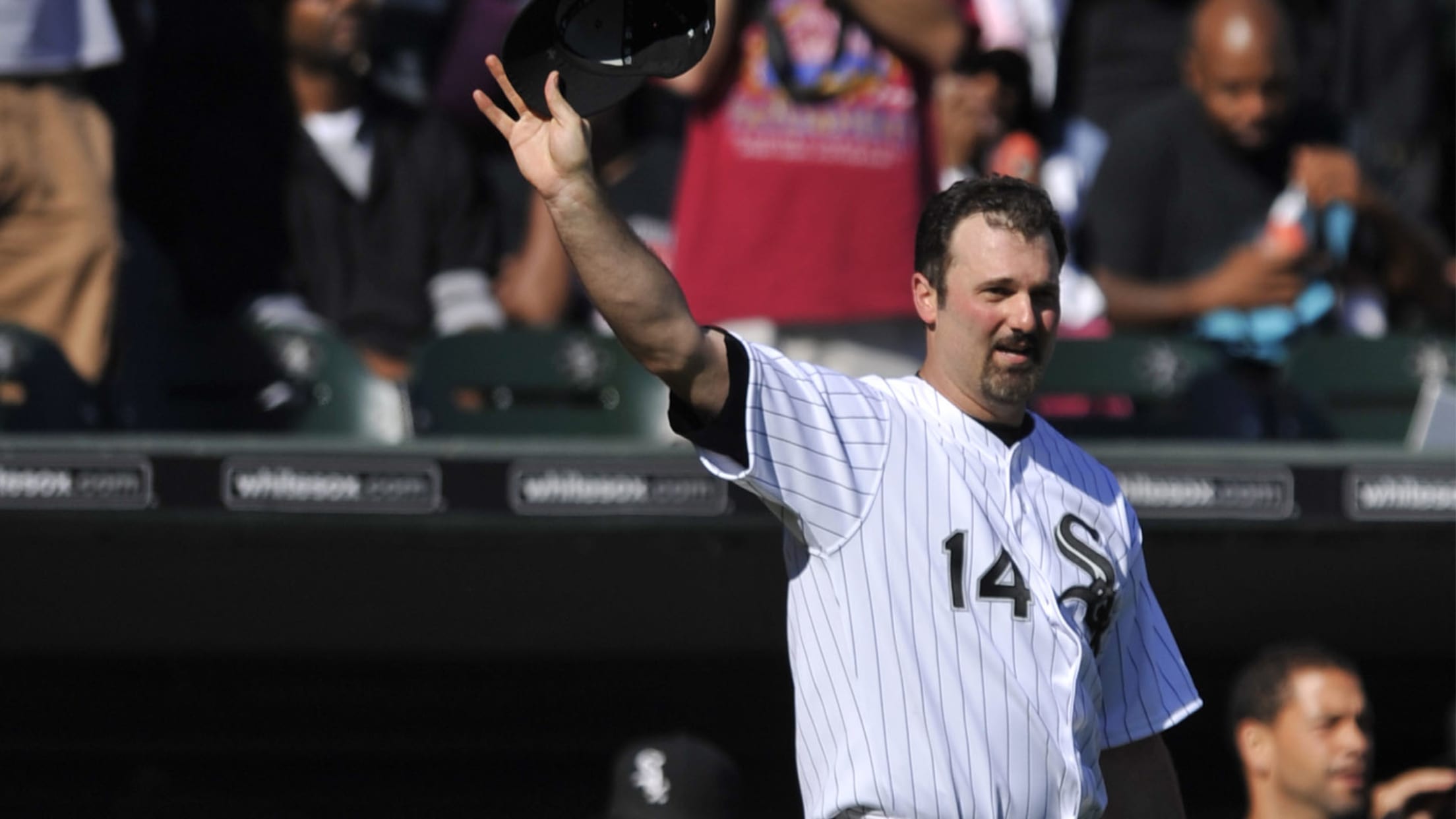 CHICAGO -- Eight players on the 2020 BBWAA Hall of Fame ballot, released Monday, have a White Sox connection if RHP Brad Penny's 2015 season with Triple-A Charlotte is factored into the mix. But none have the deep White Sox connection of Paul Konerko, who represents one of 18 new
Peña on Hall of Fame ballot for first time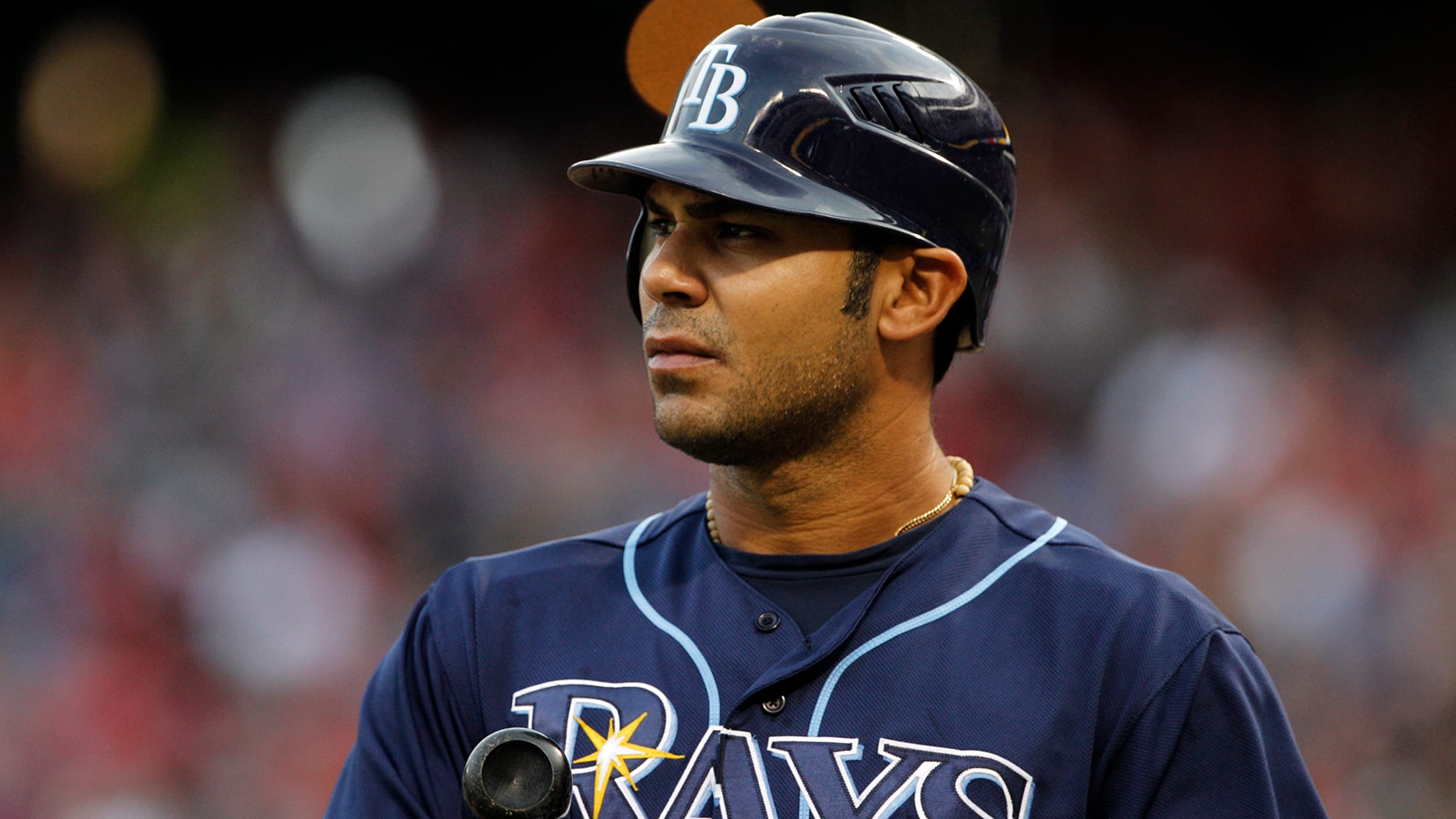 Carlos Peña, one of the key players on the memorable 2008 Rays World Series team, is a first-timer on the Hall of Fame ballot, which was released on Monday.
Longtime Angel Figgins on '20 HOF ballot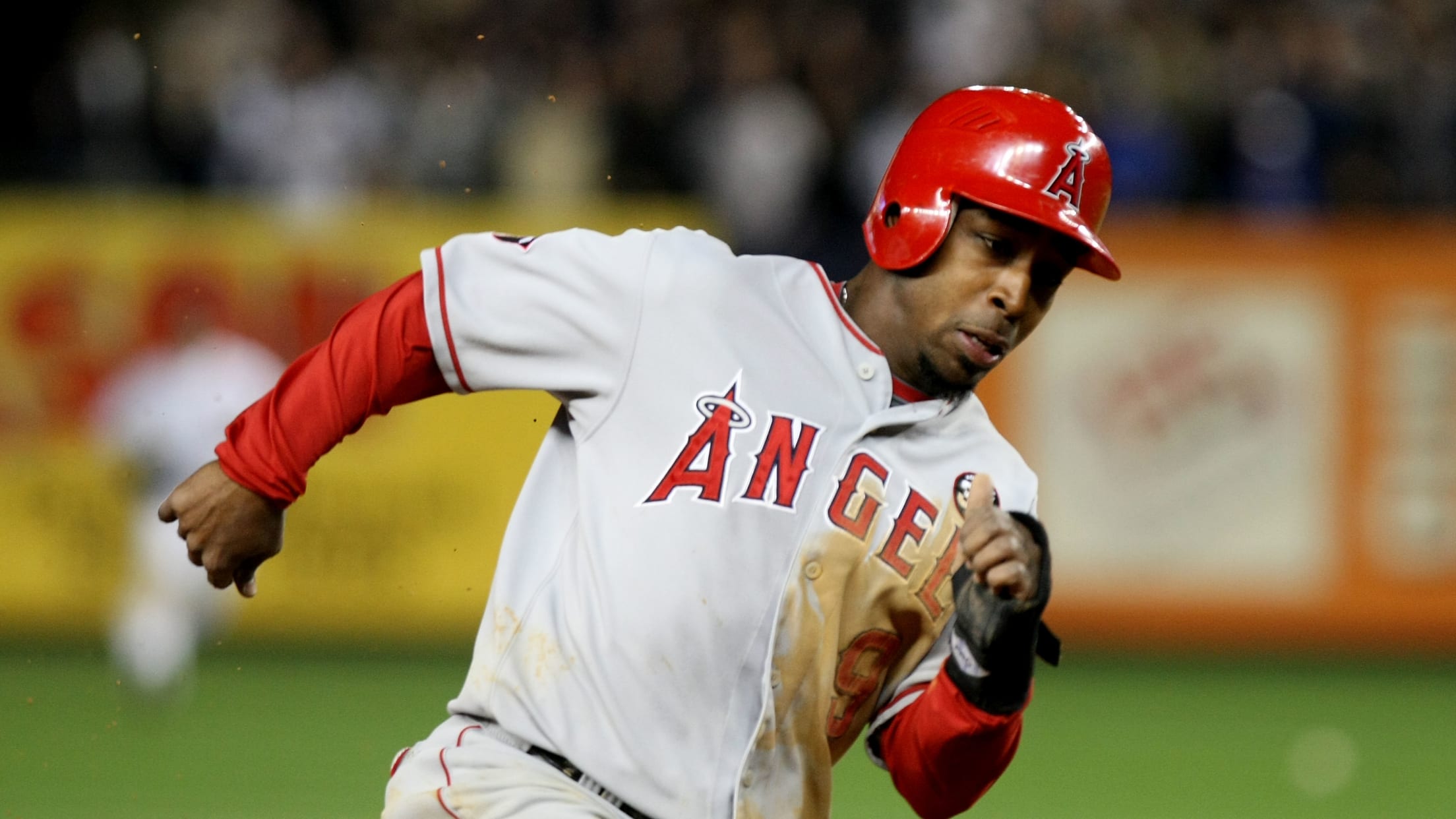 ANAHEIM -- The 2020 Hall of Fame ballot was released on Monday and it includes several players who played with the Angels, including Chone Figgins, Bobby Abreu and Raul Ibanez, as well as current special assistant Eric Chavez. Figgins played most of his 12-year career with the Angels, playing eight
Lee joins Vizquel and Manny on 2020 HOF ballot
Jeff Kent, Jason Giambi round out former Tribe players vying for induction.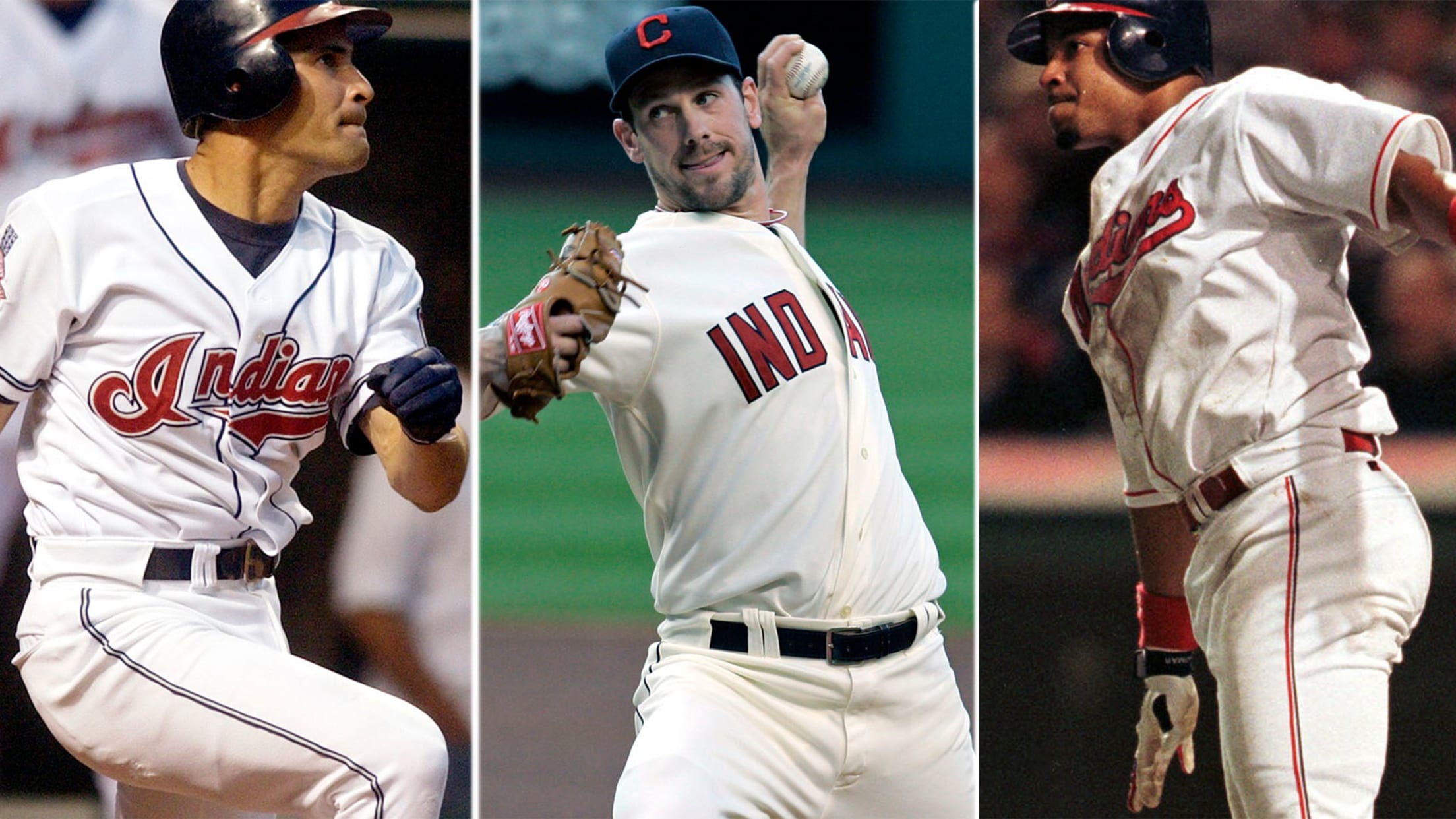 CLEVELAND -- Over the last two years, Indians fans have watched Omar Vizquel slowly begin his climb toward the 75 percent threshold in Hall of Fame voting. Now, they'll also have a former Cy Young Award winner to keep an eye on. On Monday, Major League Baseball announced the 2020
Former Brewer Sheffield back on HOF ballot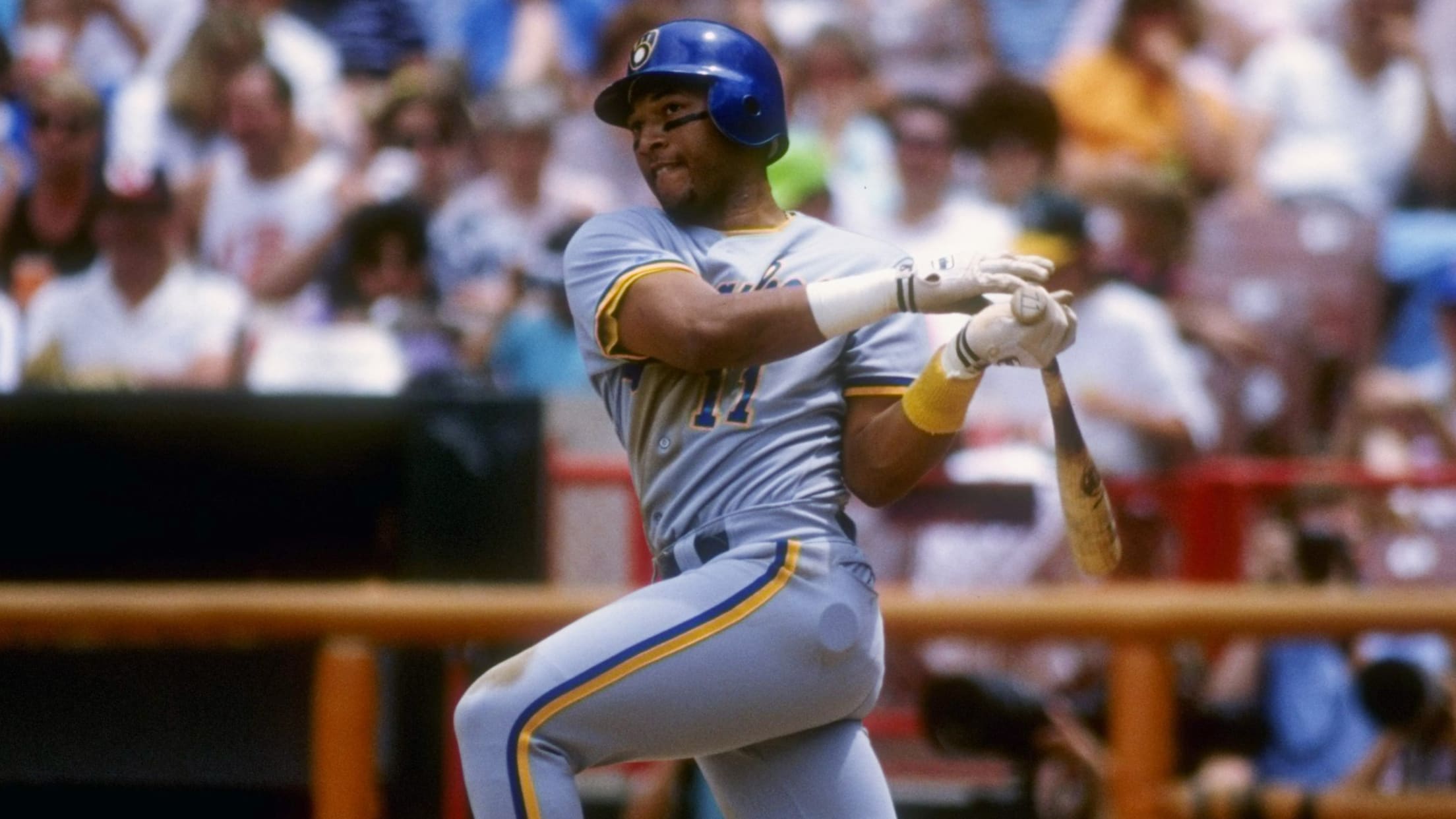 MILWAUKEE -- Gary Sheffield, whose power-packed career began with parts of four seasons in Milwaukee, is the only former Brewers player on this year's Hall of Fame ballot, which was unveiled Monday. Sheffield is in his sixth year of eligibility after making the cut on 13.6 percent of ballots last
Is this the year? Schilling, Clemens eyeing HOF
2020 marks right-handers' eighth time on ballot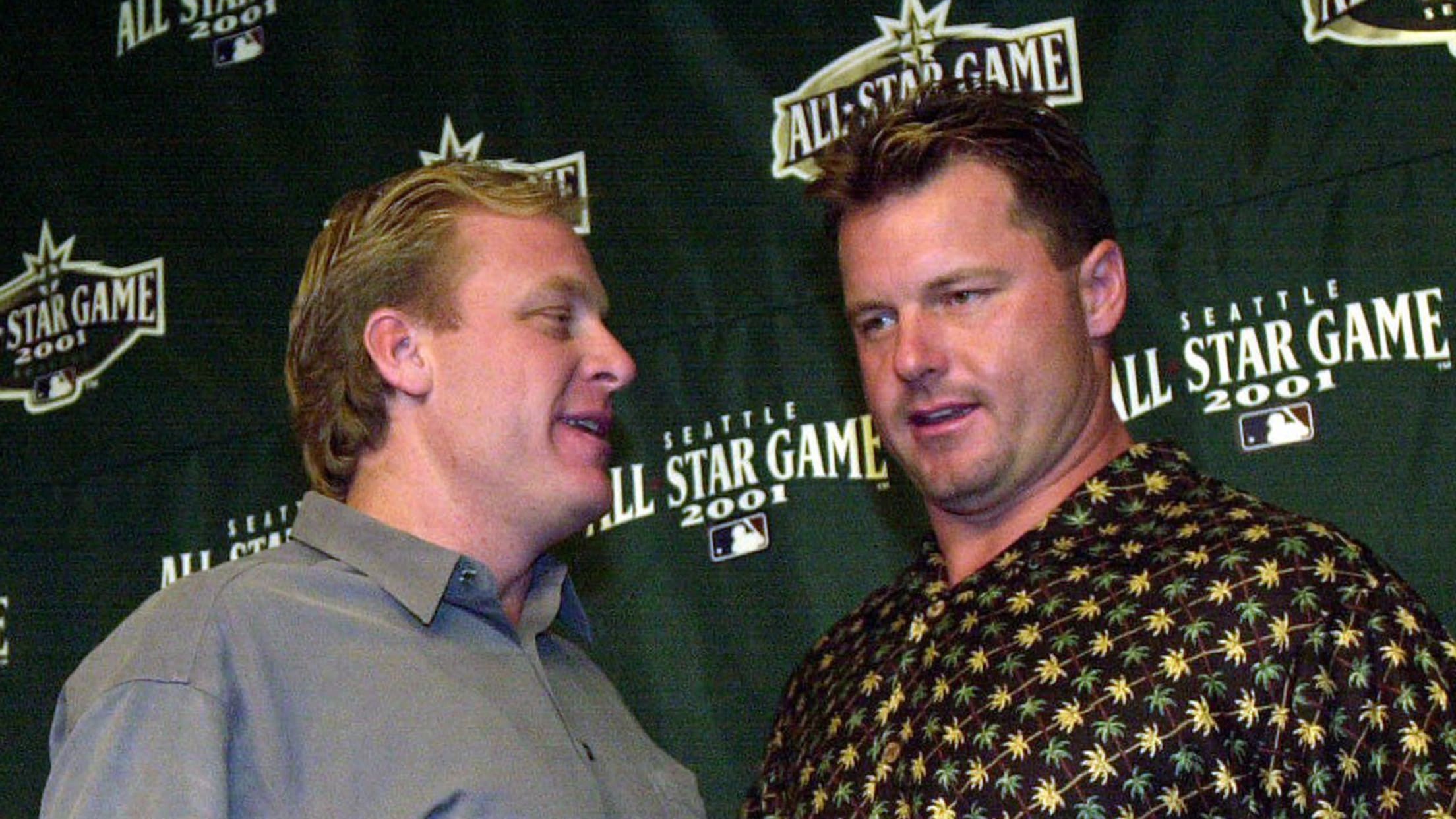 BOSTON -- Curt Schilling and Roger Clemens, two of the most dominant right-handed pitchers of their era, appeared on the Hall of Fame ballot together for the first time in 2013. In what is now their eighth year on the ballot, two pitchers who dazzled for the Red Sox could
Four former Blue Jays on 2020 HOF ballot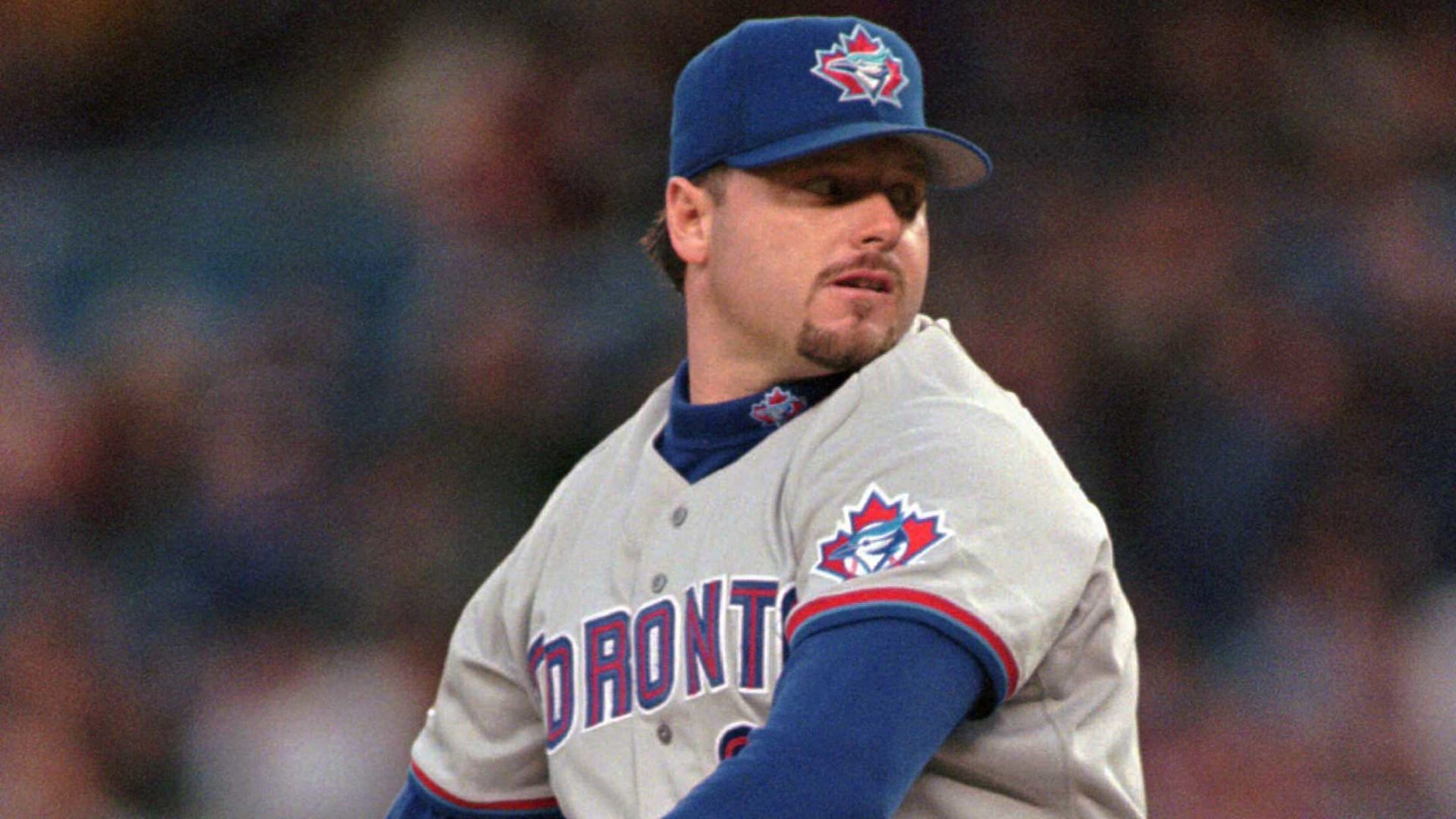 TORONTO -- As baseball's best and brightest continue to be highlighted throughout this year's awards season, the Hall of Fame has announced the 32 names on the 2020 ballot, with four former Blue Jays among the group. On Monday afternoon, the 2020 ballot was released, and it once again includes