No new Hall electees in rare outcome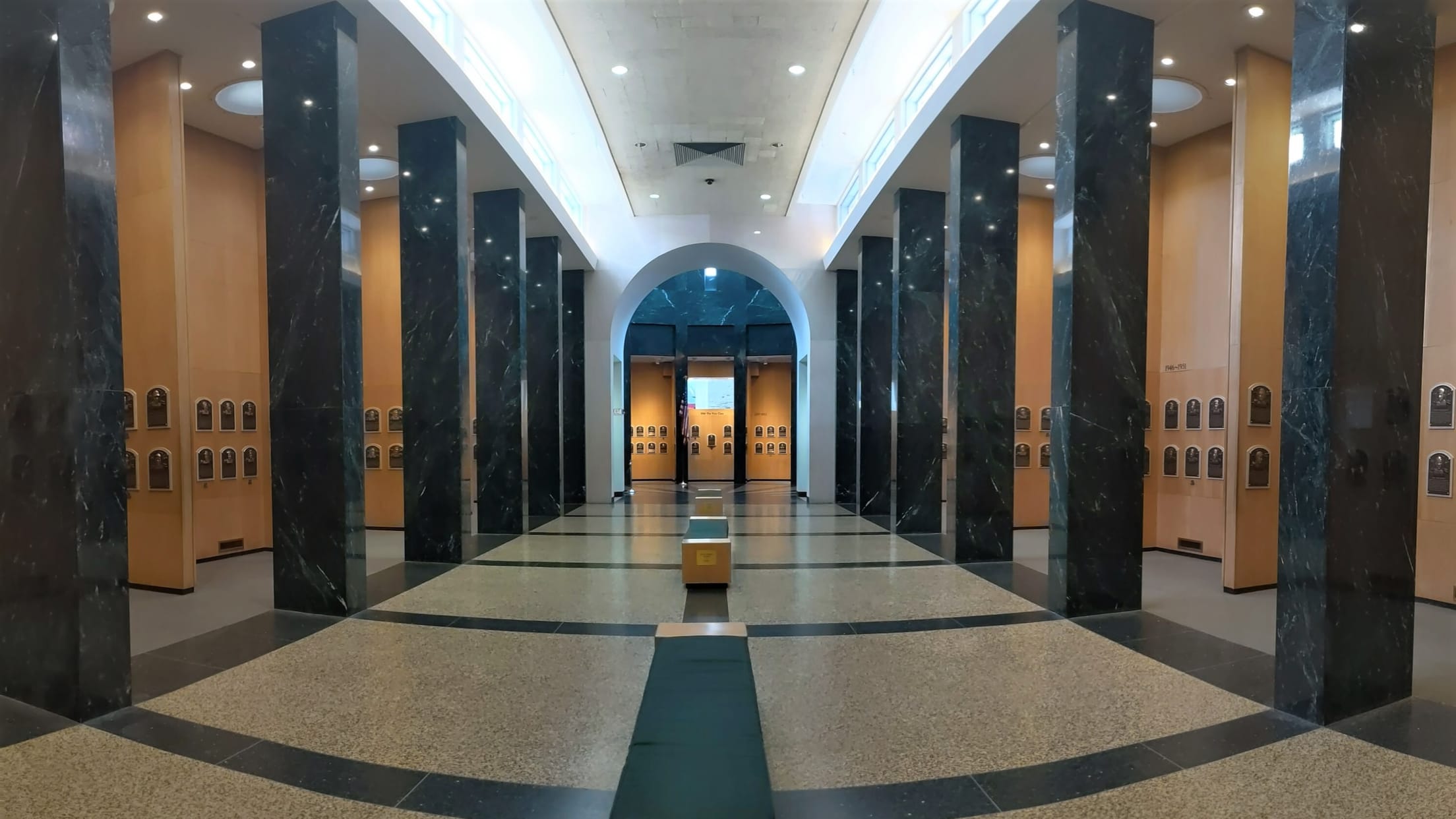 For the first time since 1960 -- and just the seventh time since the first election in 1936 -- the National Baseball Hall of Fame will not have a new group of electees in 2021. Yet because the Class of 2020's induction was pushed back a year by the coronavirus
Hall of Fame Inductions set for Sept. 8
Tickets required to attend outdoor ceremony; available beginning July 12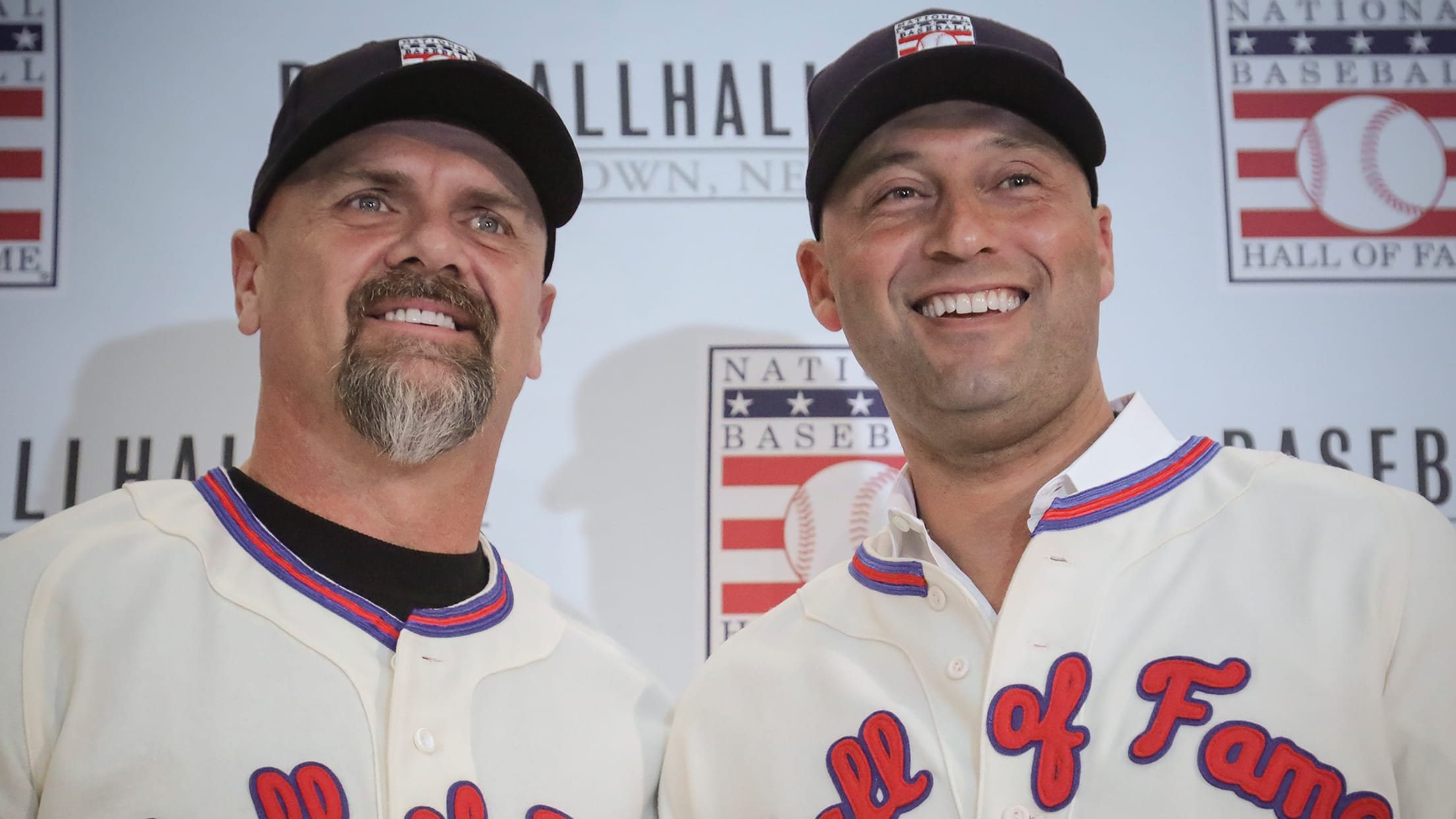 The Baseball Hall of Fame announced on Wednesday that its 2021 Induction Ceremony will have limited attendance, allowing fans to travel to Cooperstown, N.Y., and celebrate the game's greatest players as part of an outdoor event. The ceremony will commence at 1:30 p.m. ET on Sept. 8. Lawn seating for
Schilling asks to be removed from '22 ballot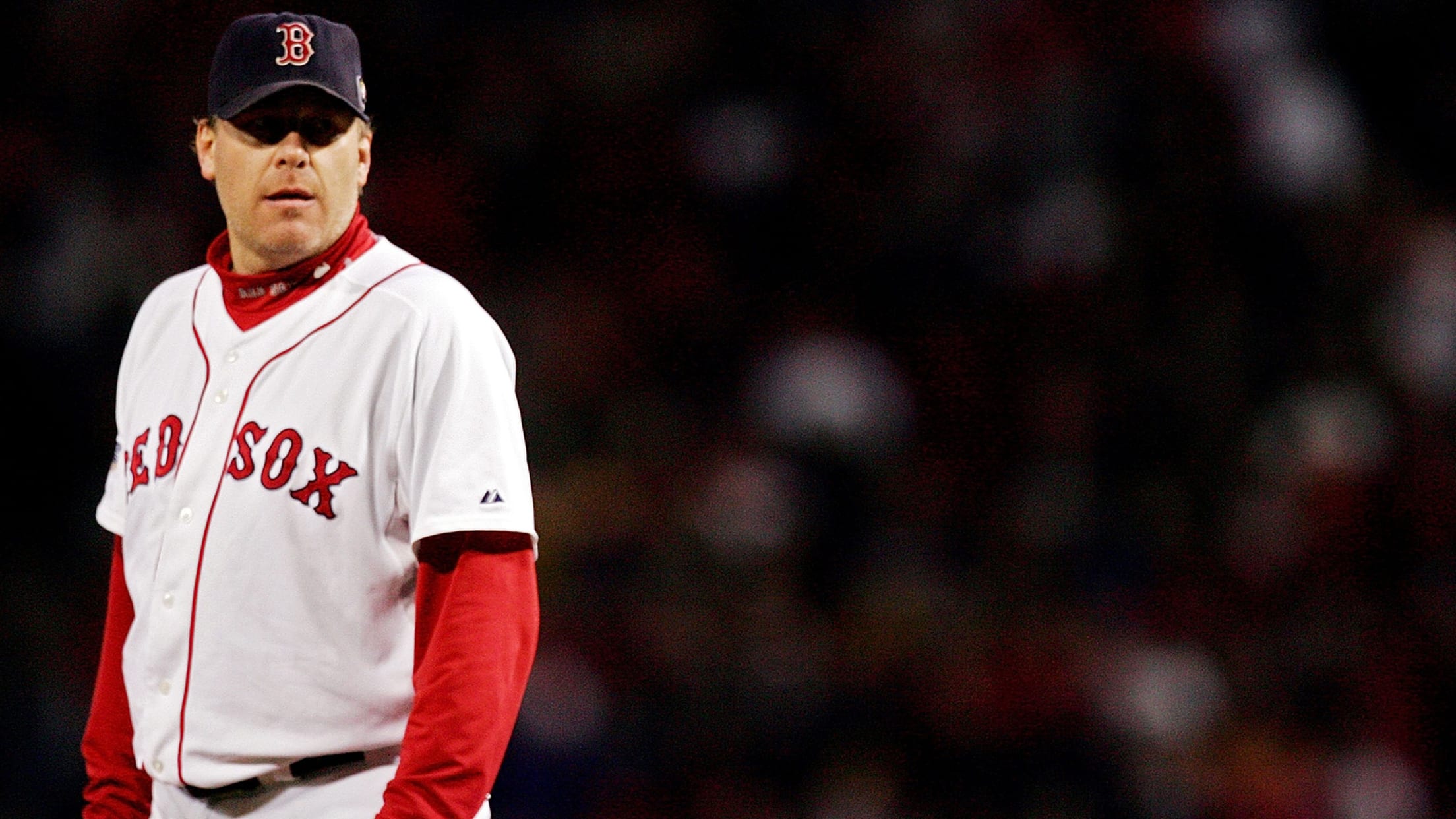 After missing out on election to the National Baseball Hall of Fame by 16 votes on Tuesday, former pitcher Curt Schilling announced that he does not intend to have his name on the Baseball Writers' Association of America ballot for 2022 -- which would be his 10th and final year
2020 HOF class will get its moment in 2021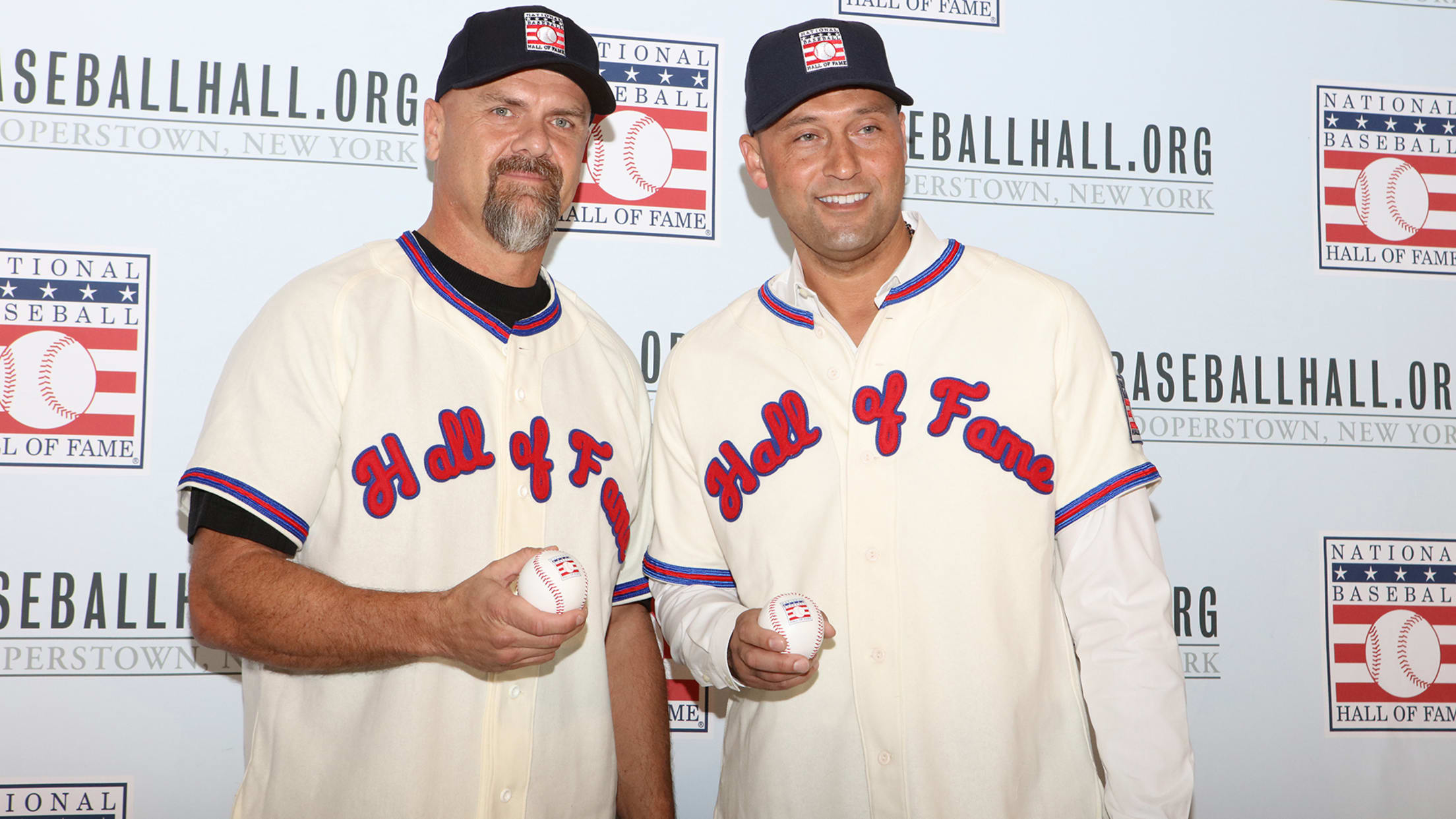 The 2021 Hall of Fame voting results were announced on Tuesday, and there were no new players elected to the Hall of Fame by the BBWAA this year. But don't forget -- there's still going to be an induction ceremony in Cooperstown in July. The Hall of Fame Class of
A hat tip to the '21 Hall ballot one-and-dones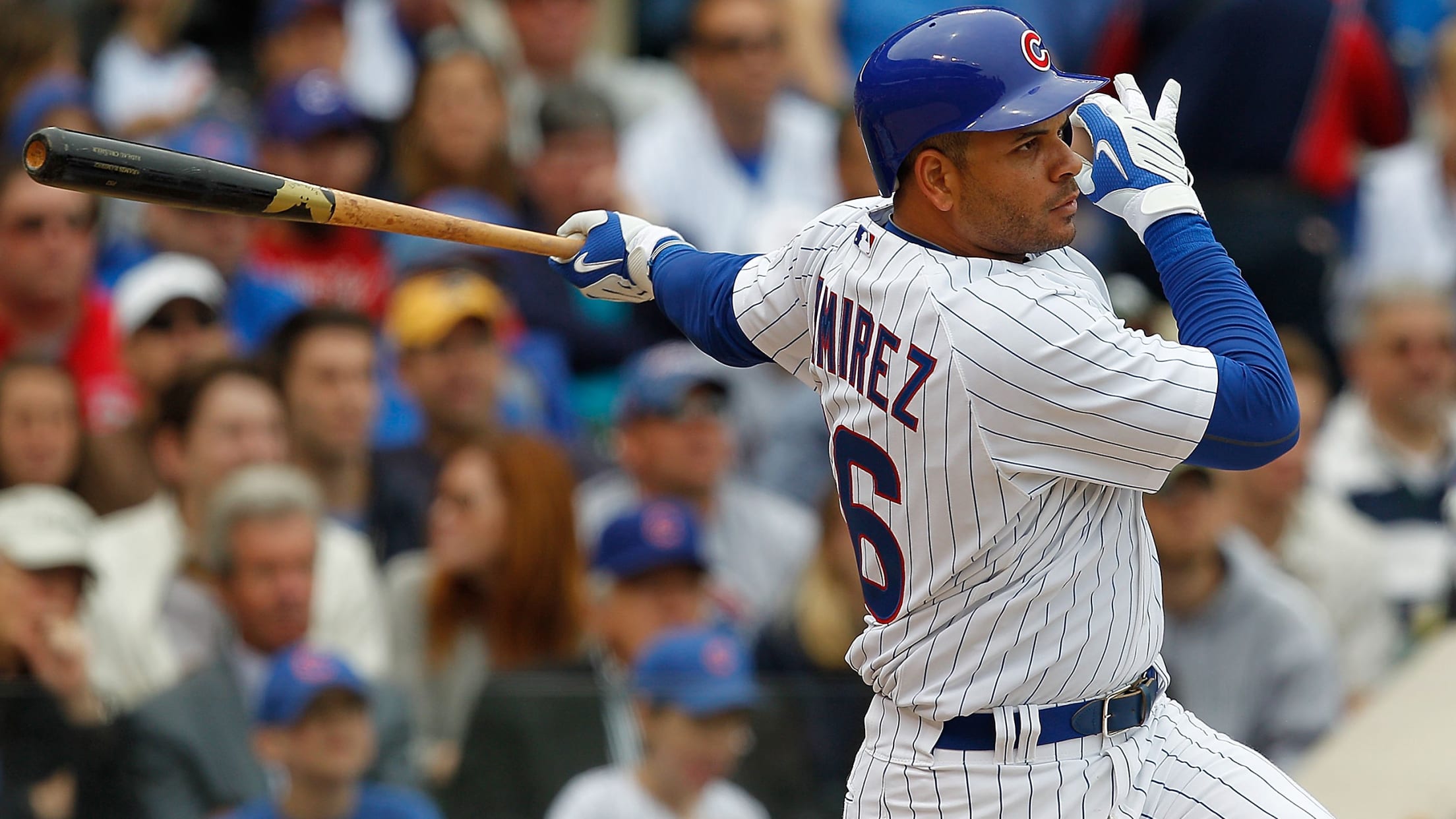 Eleven new players joined the Hall of Fame ballot for 2021, but only three will remain there for 2022. That would be Mark Buehrle, Torii Hunter, and Tim Hudson, who received 11, 9.5, and 5.2 percent of the vote, respectively, from the Baseball Writers' Association of America (BBWAA), which revealed
Storylines to watch on '22 Hall of Fame ballot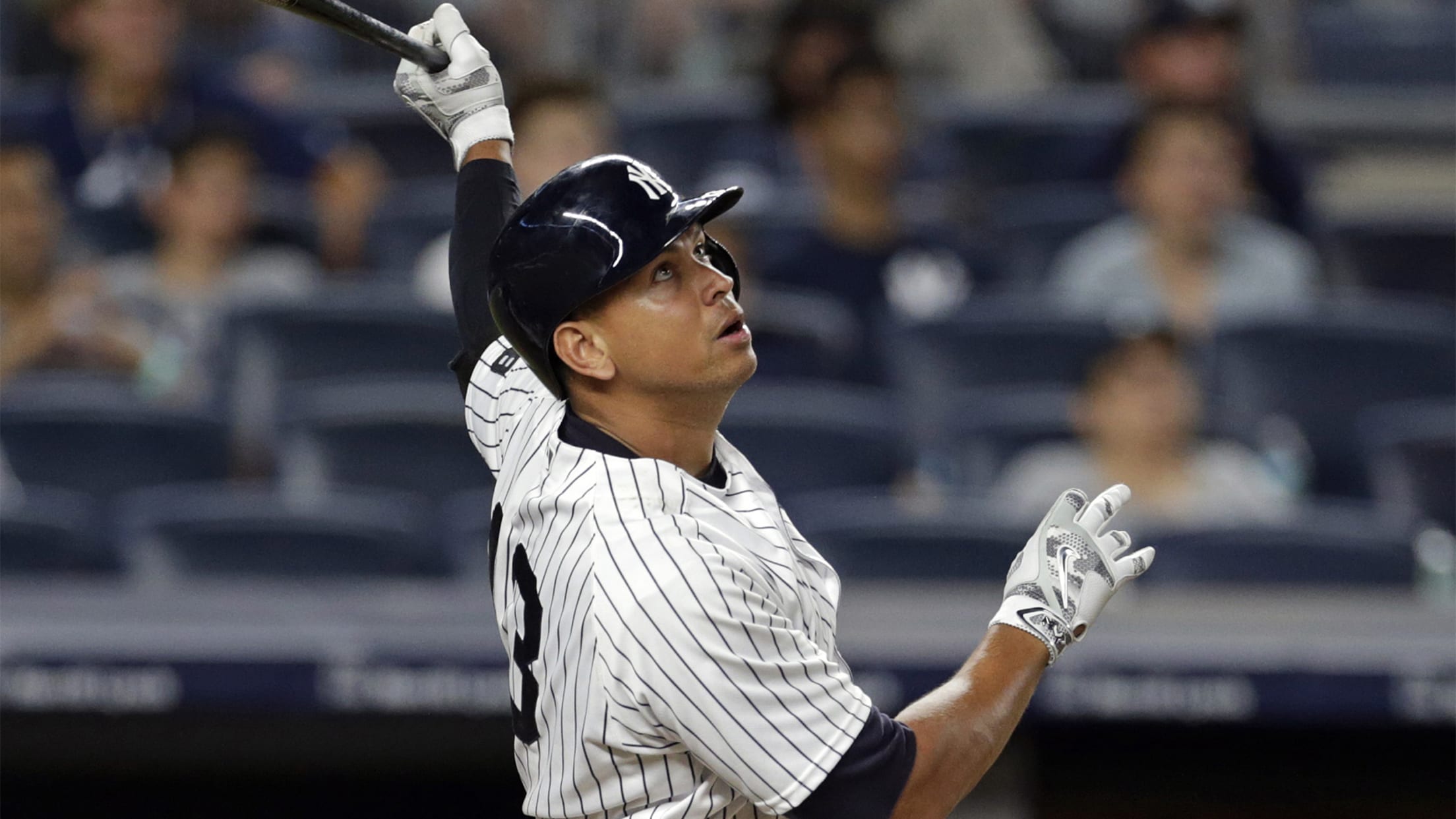 Tuesday brought the end of an unprecedented streak of additions to the Baseball Hall of Fame, but will it be more than a one-year blip? That's the question following Tuesday's 2021 Hall of Fame election announcement on MLB Network, which revealed that no player reached the necessary 75% threshold for
Michaels gets '21 Frick for 'first love, baseball'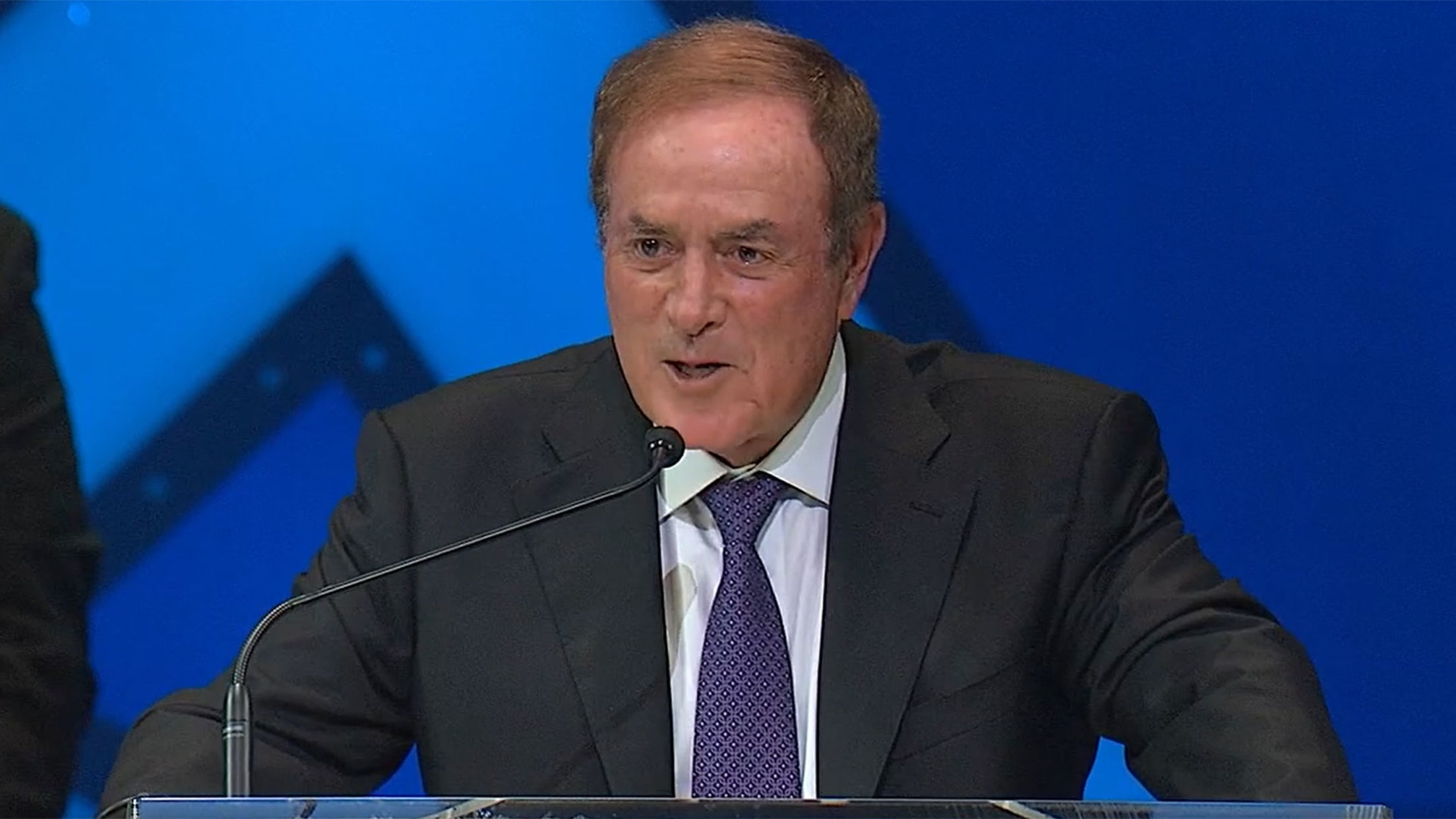 Veteran broadcaster Al Michaels was honored as the 2021 Ford C. Frick Award recipient for broadcasting excellence by the National Baseball Hall of Fame during a presentation broadcast that aired on MLB Network on Sunday. Michaels, 76, is best known as the longtime play-by-play voice for NBC's Sunday Night Football
Hawk finally receives '20 Ford C. Frick Award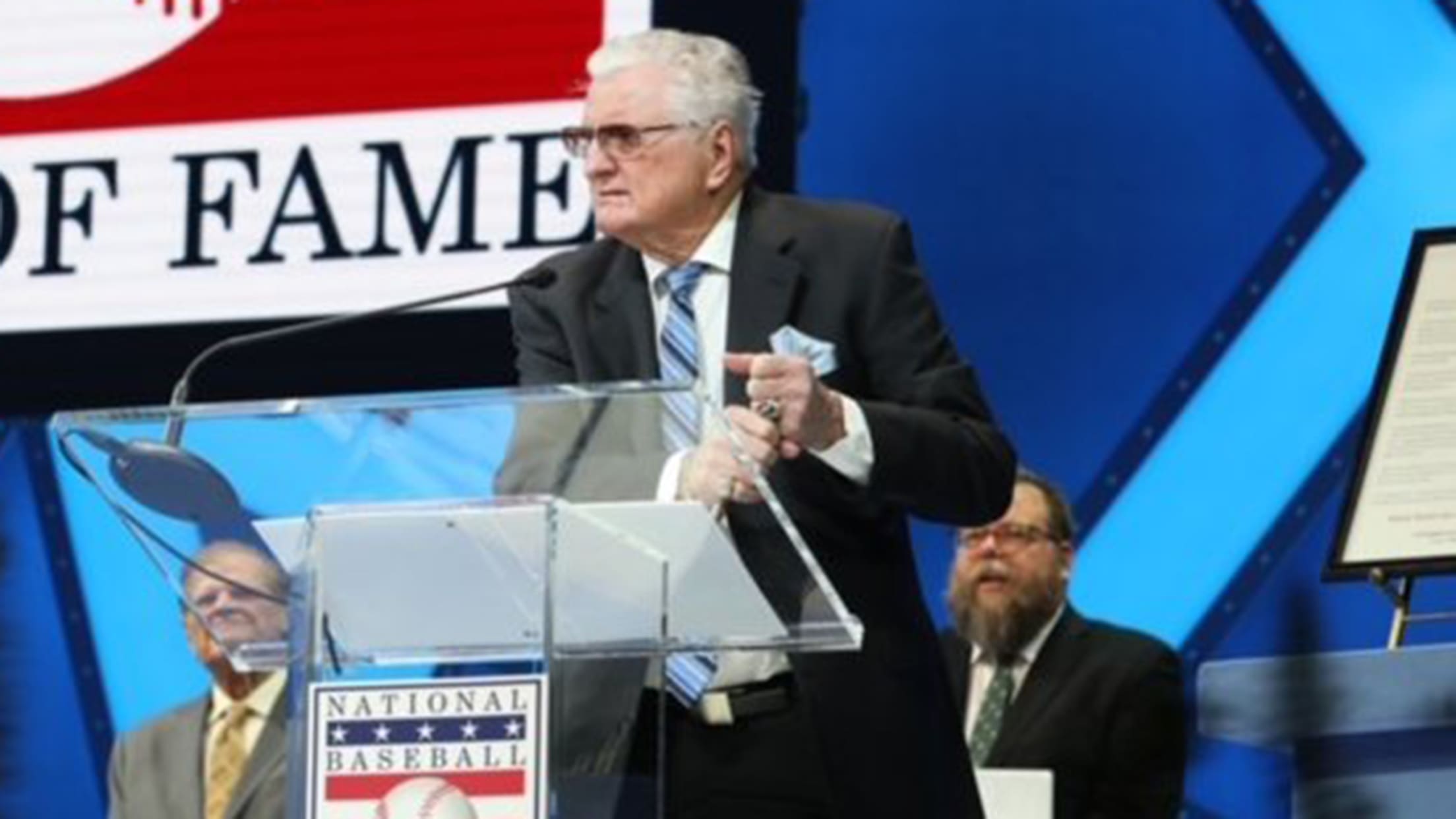 CHICAGO -- The plan for Ken "Hawk" Harrelson prior to the Hall of Fame Awards presentation in Cooperstown on July 24 was to make his speech somewhat off the cuff from a general outline when he was recognized as the 2020 Ford C. Frick Award winner for broadcasting excellence. Harrelson,
Beat legend Kaegel feted in Cooperstown
Longtime Royals, Cardinals scribe receives BBWAA's 2021 Career Excellence Award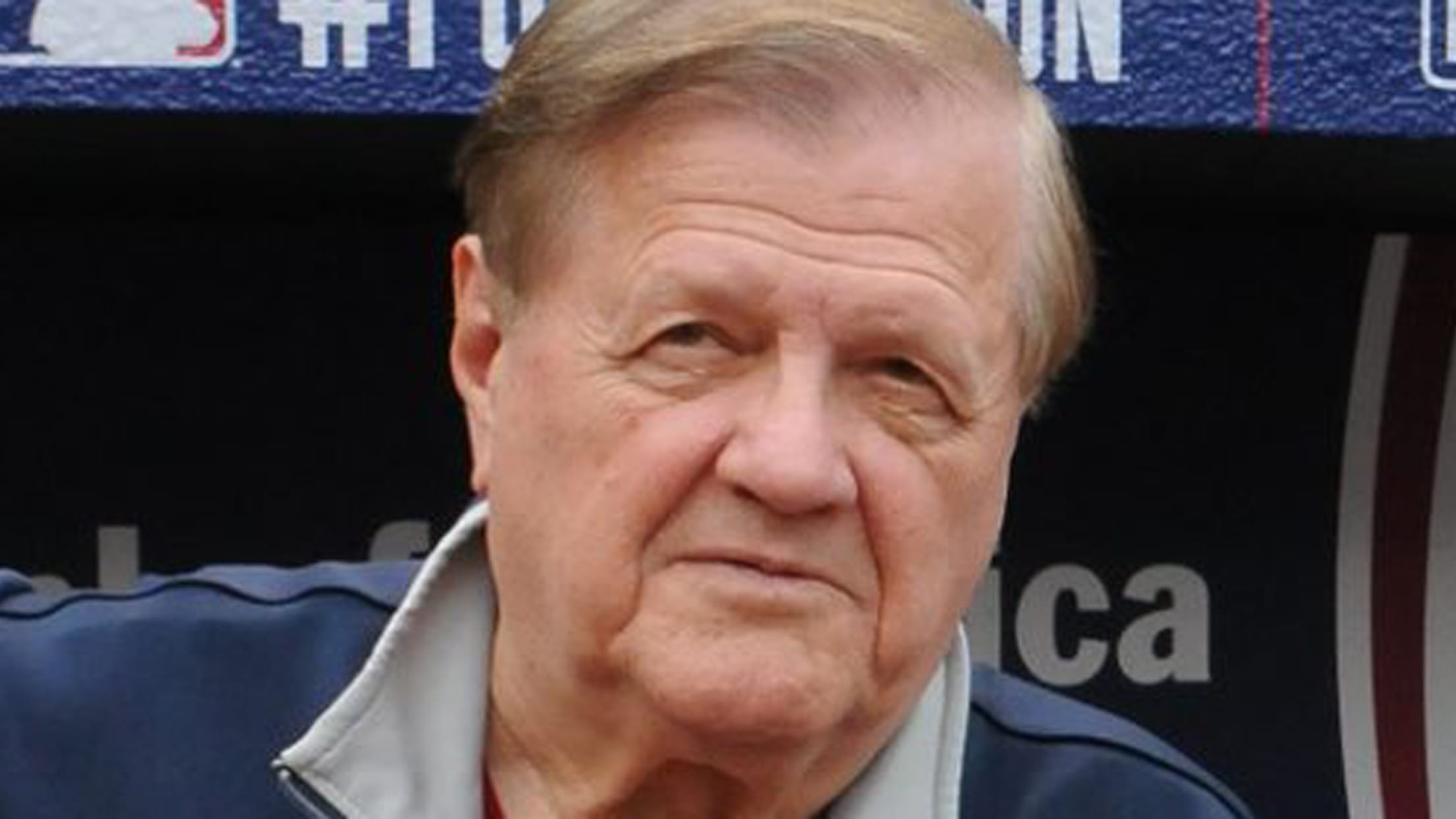 On a summer night in 1999, Dick Kaegel strolled into the Otesaga Hotel, where the living legends of the National Baseball Hall of Fame hold their Cooperstown, N.Y., congregation for the Hall's annual induction ceremonies. The man playing his harmonica for an assembled lobby audience stopped and made an announcement.
The David Montgomery story: Revered by all
Beloved Phillies owner to be posthumously honored with HOF's O'Neill Award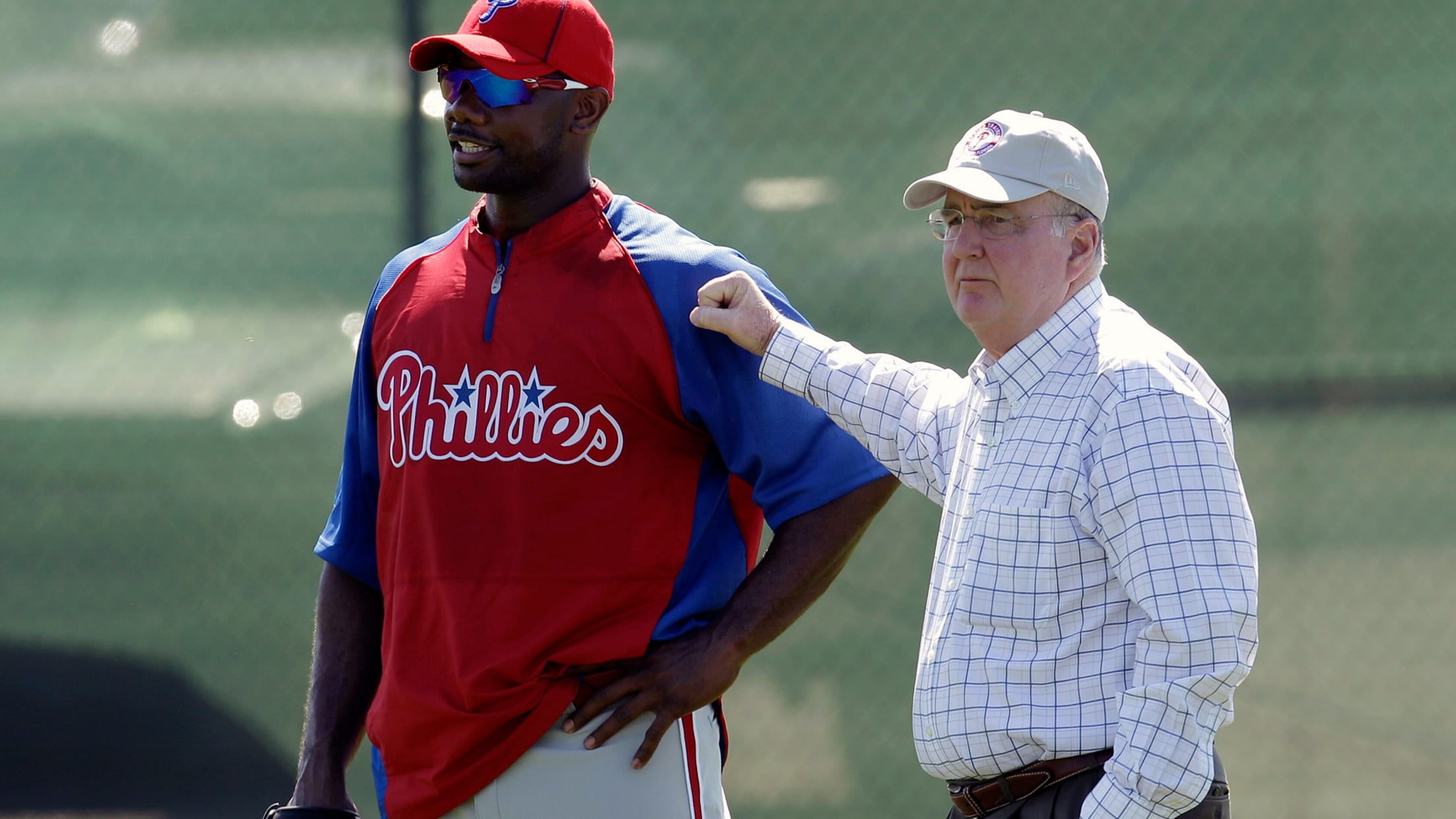 There are homegrown stars in baseball, and then there is David Montgomery. And while executives aren't often described by numbers, here are two that help to place his career in context. Forty-eight years in the game. One employer. Montgomery grew up in the Roxborough neighborhood of Philadelphia and began working
 HOF video connects female pros to Sandman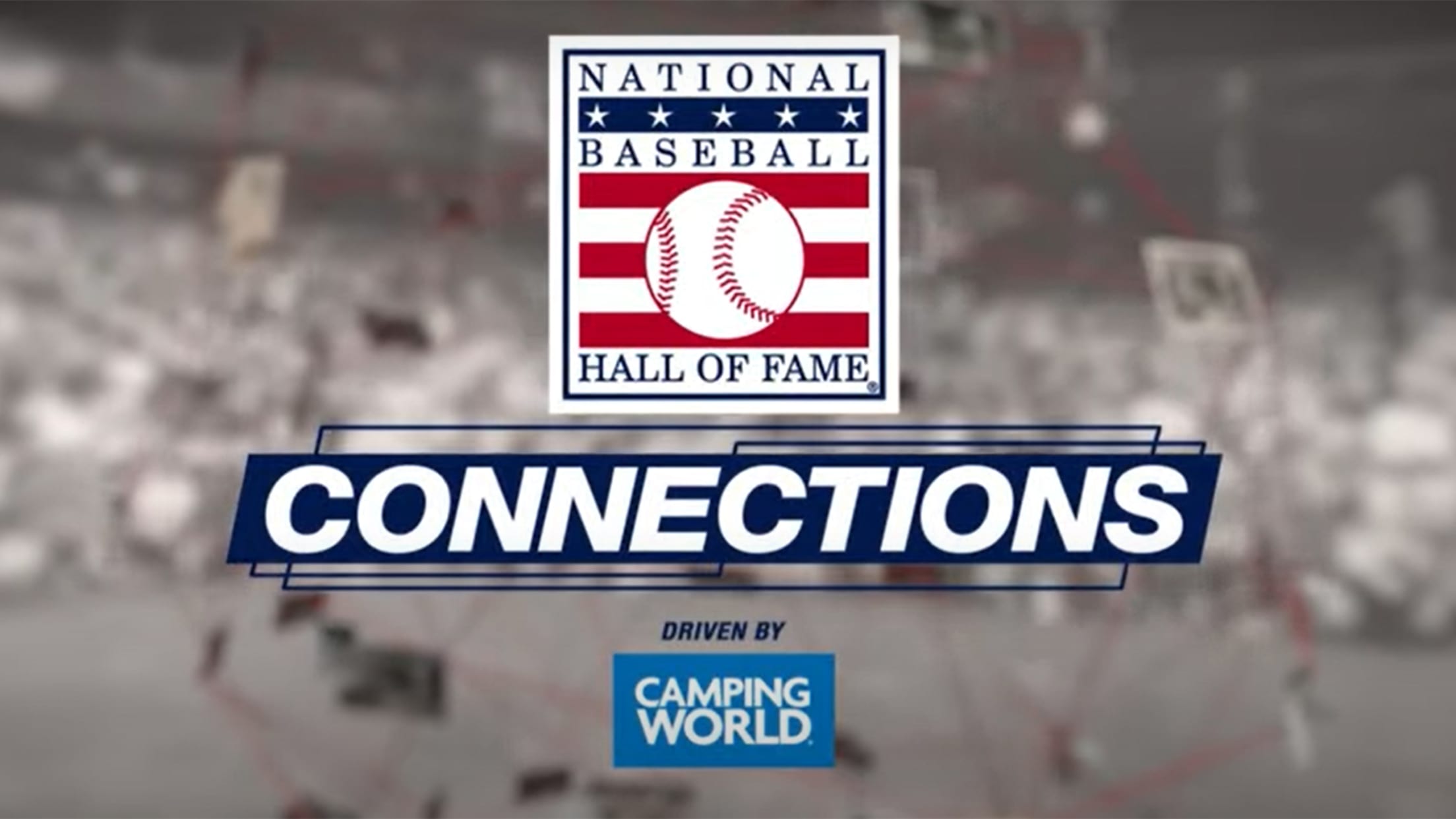 The Hall of Fame not only acknowledges the accomplishments of Major League Baseball players, it also pays tribute to the women who played in The All-American Girls Professional Baseball League. The AAGPBL lasted from 1943-54 and inspired the movie "A League Of Their Own," which popularized the term, "Dirt in
Connecting Mays' catch to Roberts' steal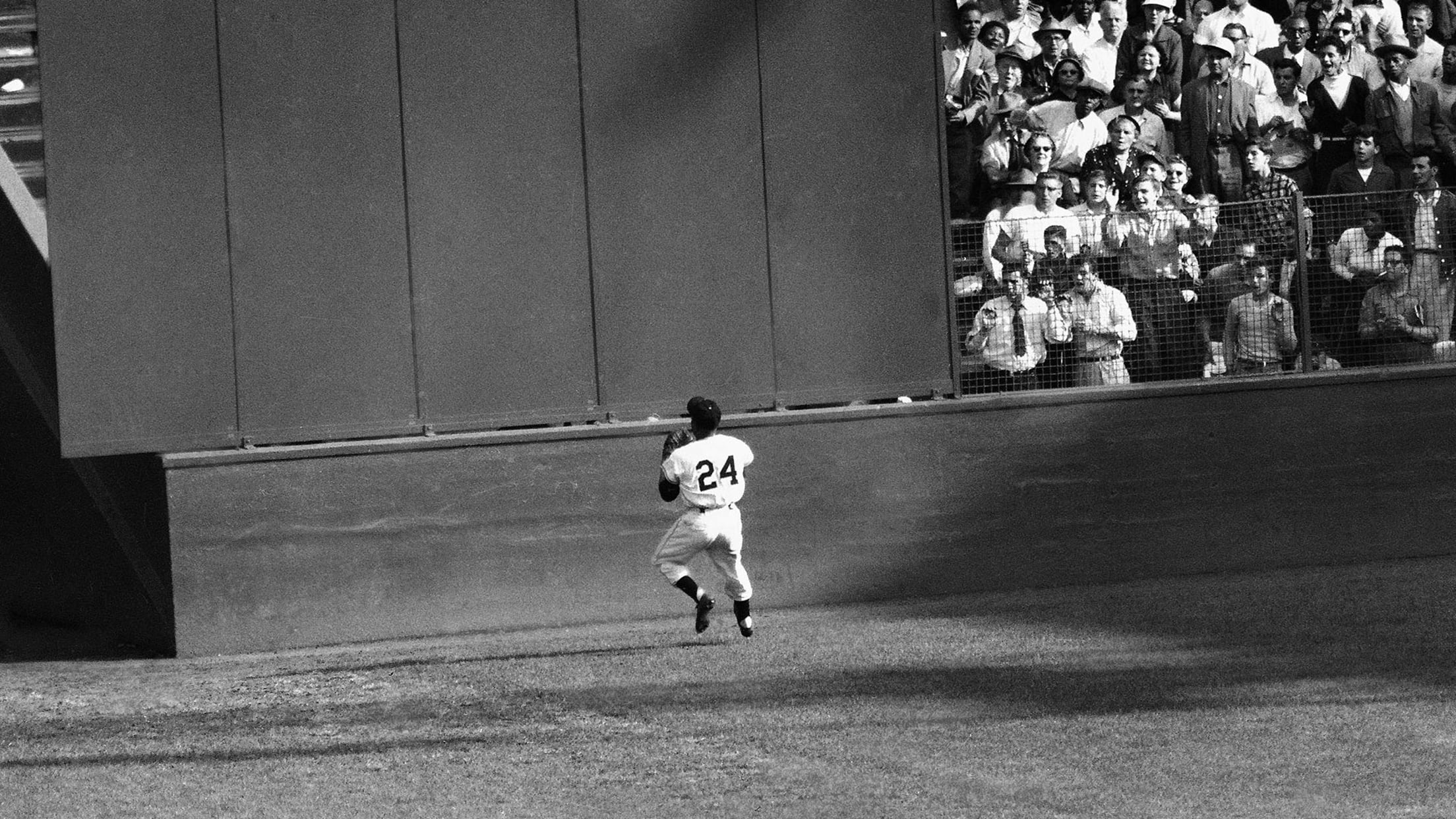 The National Baseball Hall of Fame is debuting a YouTube series called Hall of Fame Connections, produced by MLB Network and made possible by a grant from I LOVE NY/New York State's Division of Tourism. The series, driven by Camping World, looks at the Hall of Fame's collection from a
Cards to honor Simmons with statue, retire number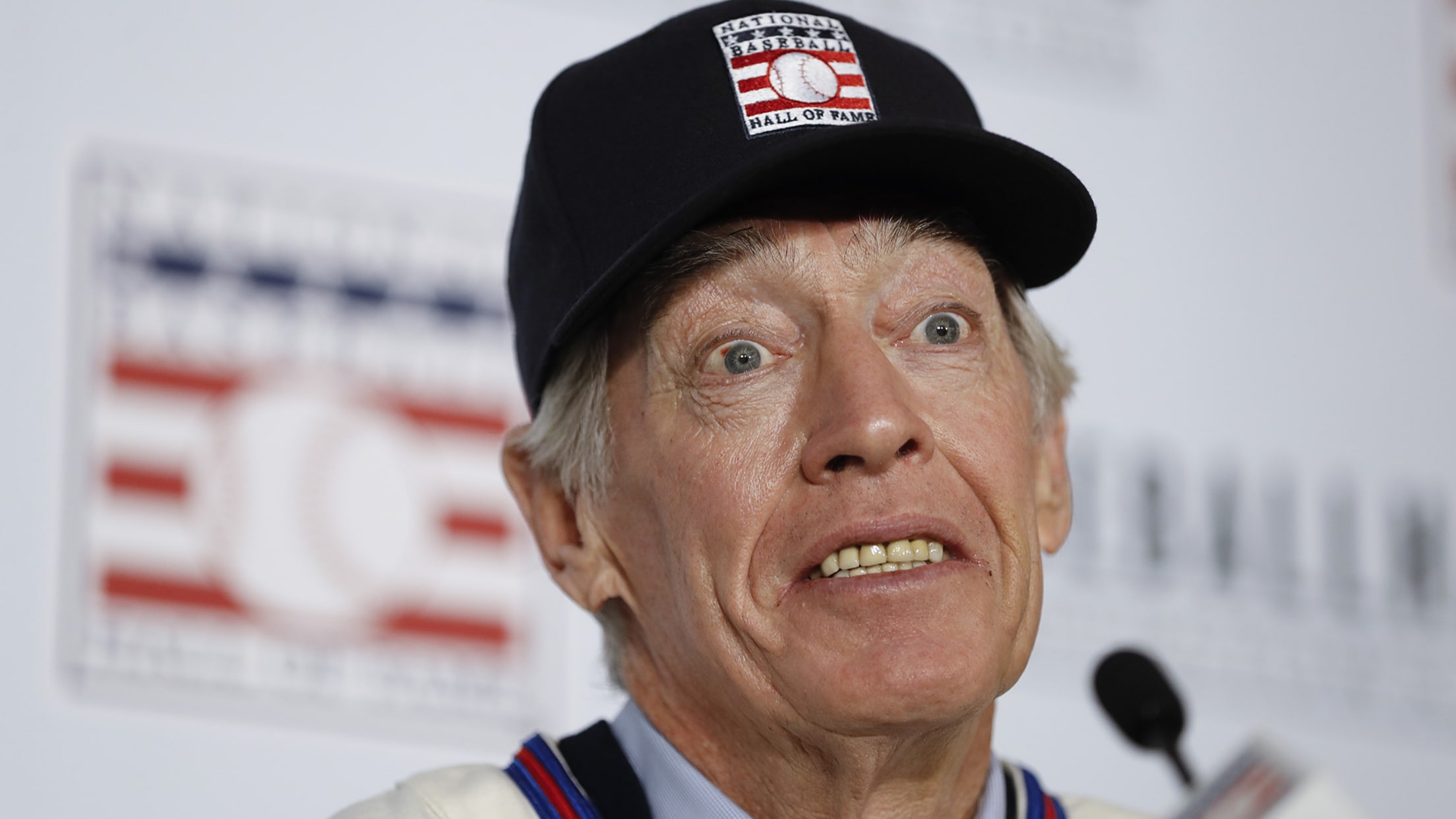 ST. LOUIS -- Add another big honor to this summer for Ted Simmons -- a summer of tributes many felt was a long time coming. The Cardinals' longtime catcher, club Hall of Famer, fan favorite and now St. Louis local will have his No. 23 retired and a statue unveiled
Ohtani's ASG cleats, more headed to HOF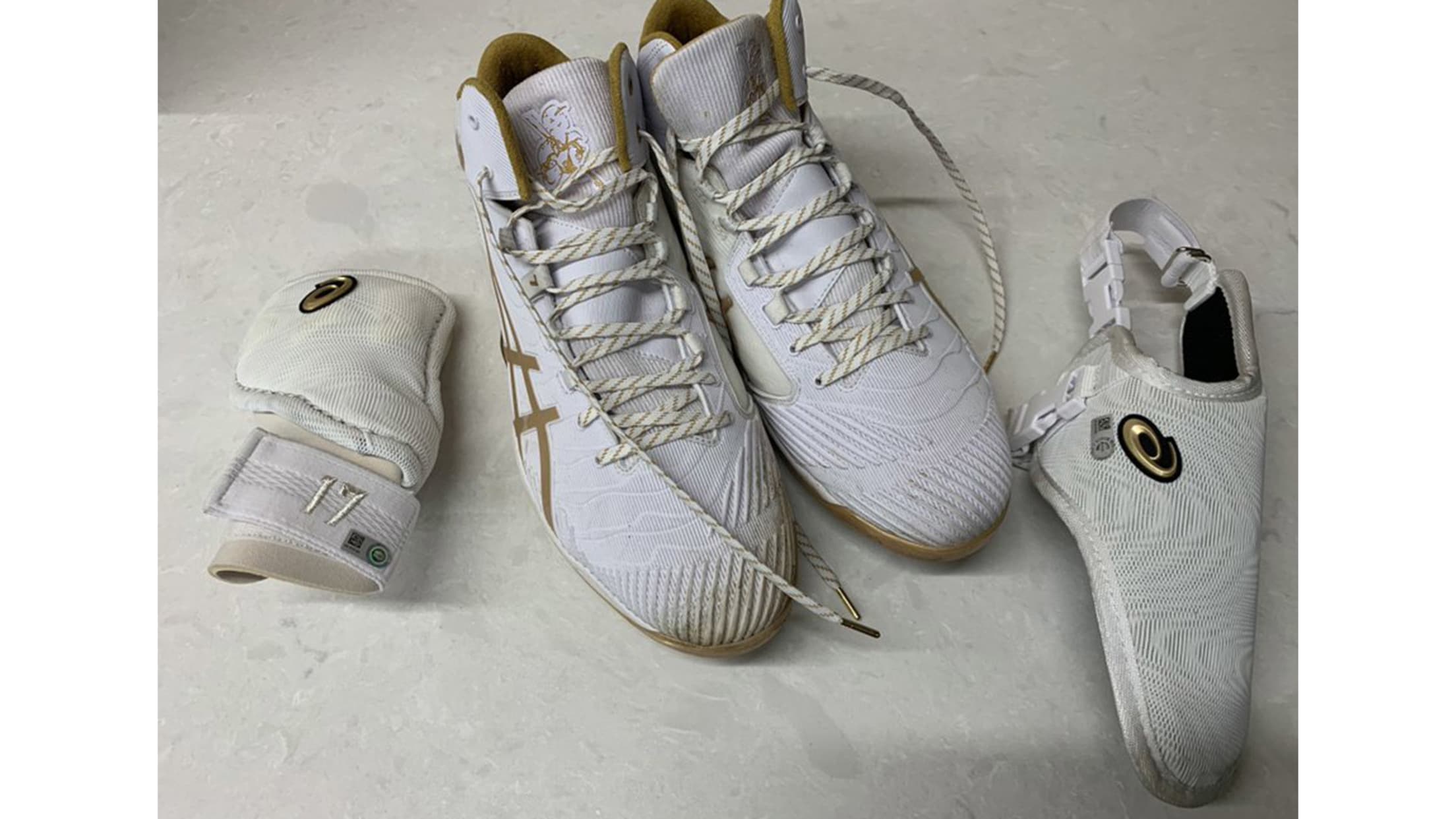 DENVER -- Two-way sensation Shohei Ohtani hasn't stopped impressing people all season, and that includes those at the National Baseball Hall of Fame. After starting Tuesday's 2021 All-Star Game on the mound and as the designated hitter in the American League's 5-2 win, Ohtani's cleats, hand guards and foot guards
Hall of Famers' most random teams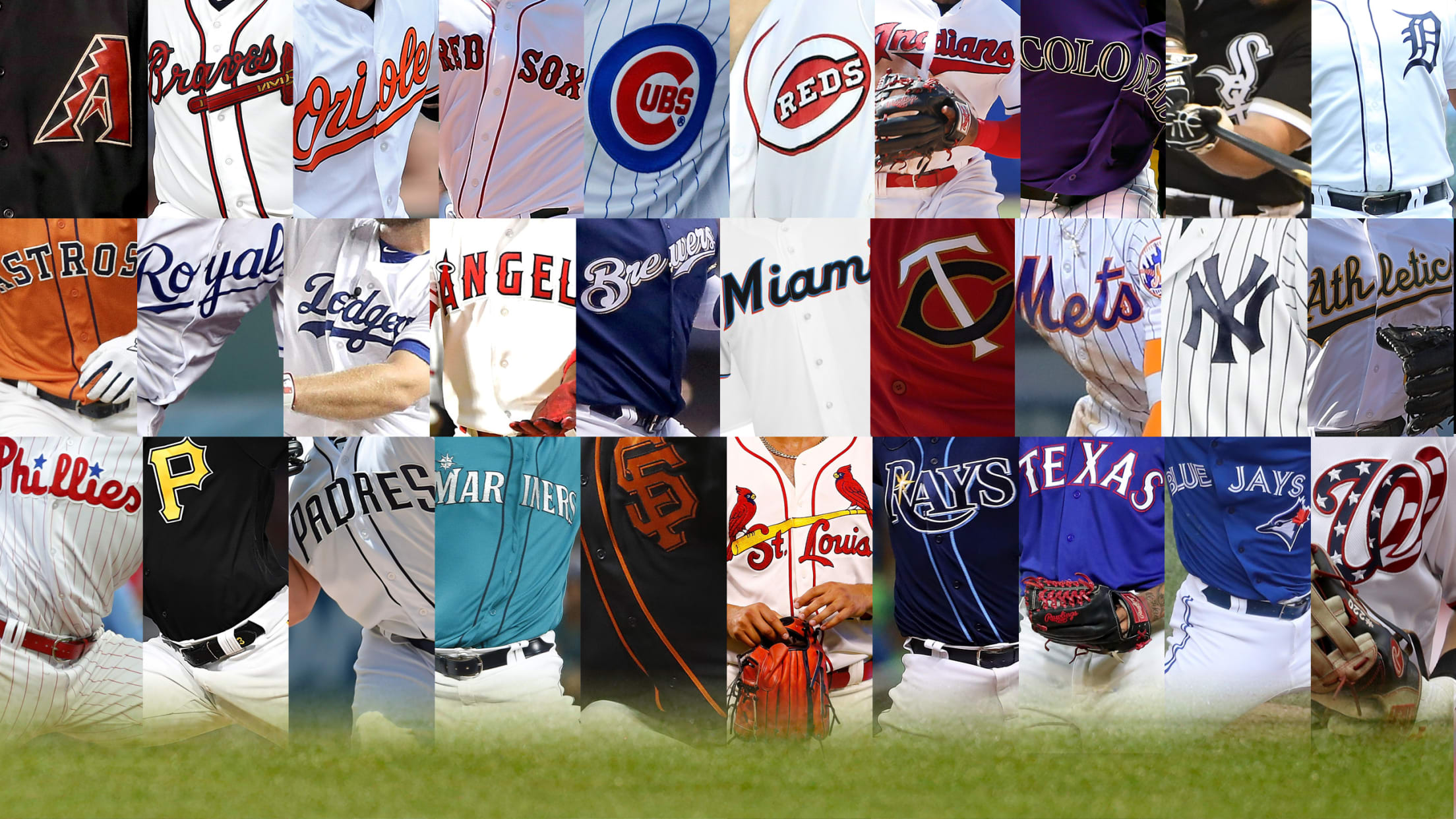 Any trip to the Baseball Hall of Fame involves a stop in the plaque room, where you browse the accomplishments of every Hall of Famer. On each plaque, the logo on each player's cap represents the club they are most associated with. Yet the plaques also will list each of
Gehrig's place in Hall means a little bit more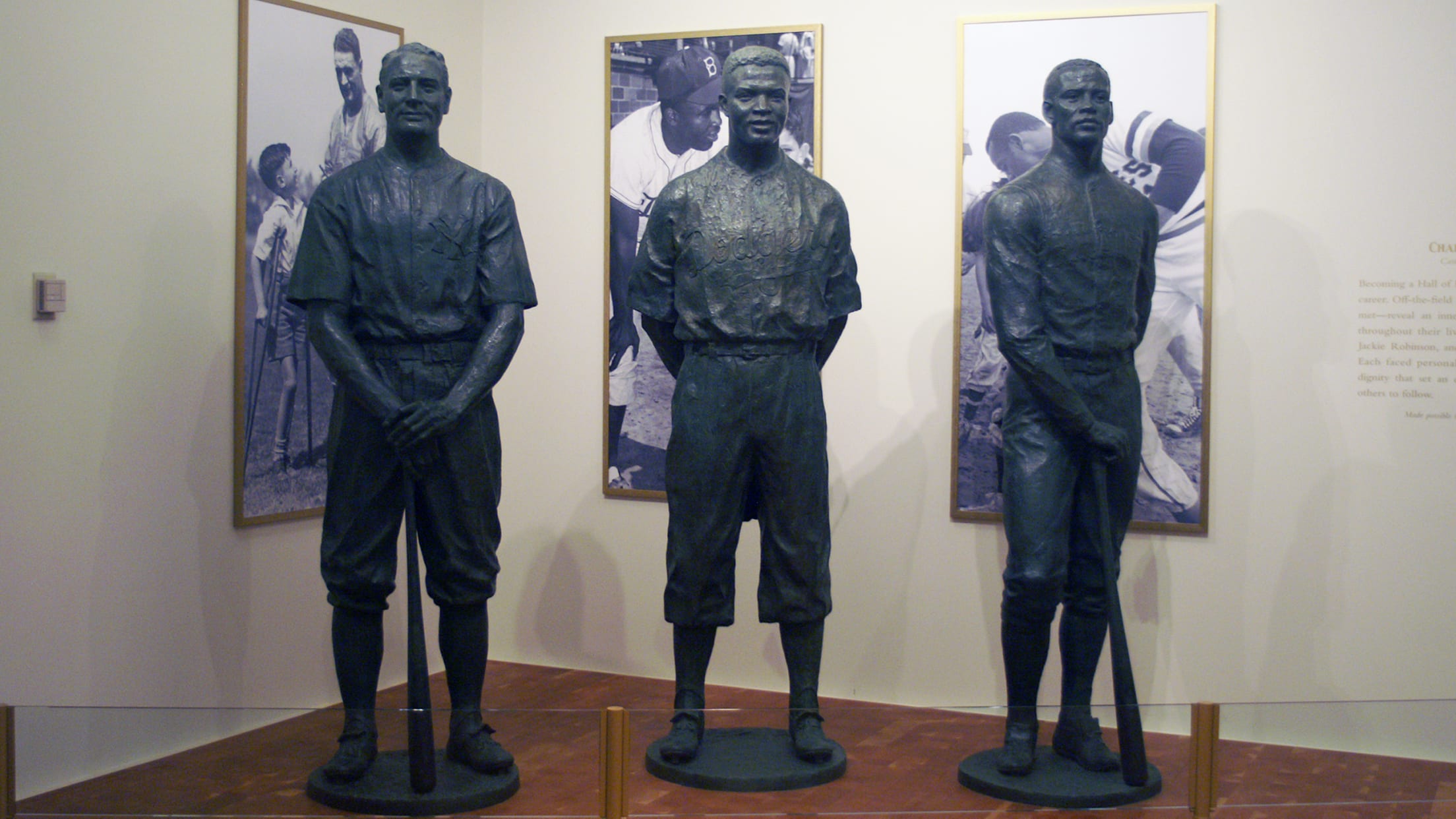 Before the plaques and the pictures, before the exhibits and the artifacts, the first feature greeting guests at the National Baseball Hall of Fame and Museum in Cooperstown, N.Y., is a grouping of statues depicting Lou Gehrig, Jackie Robinson and Roberto Clemente. Dubbed the "Character and Courage" presentation, the statues
40 future Hall of Famers on MLB rosters in '21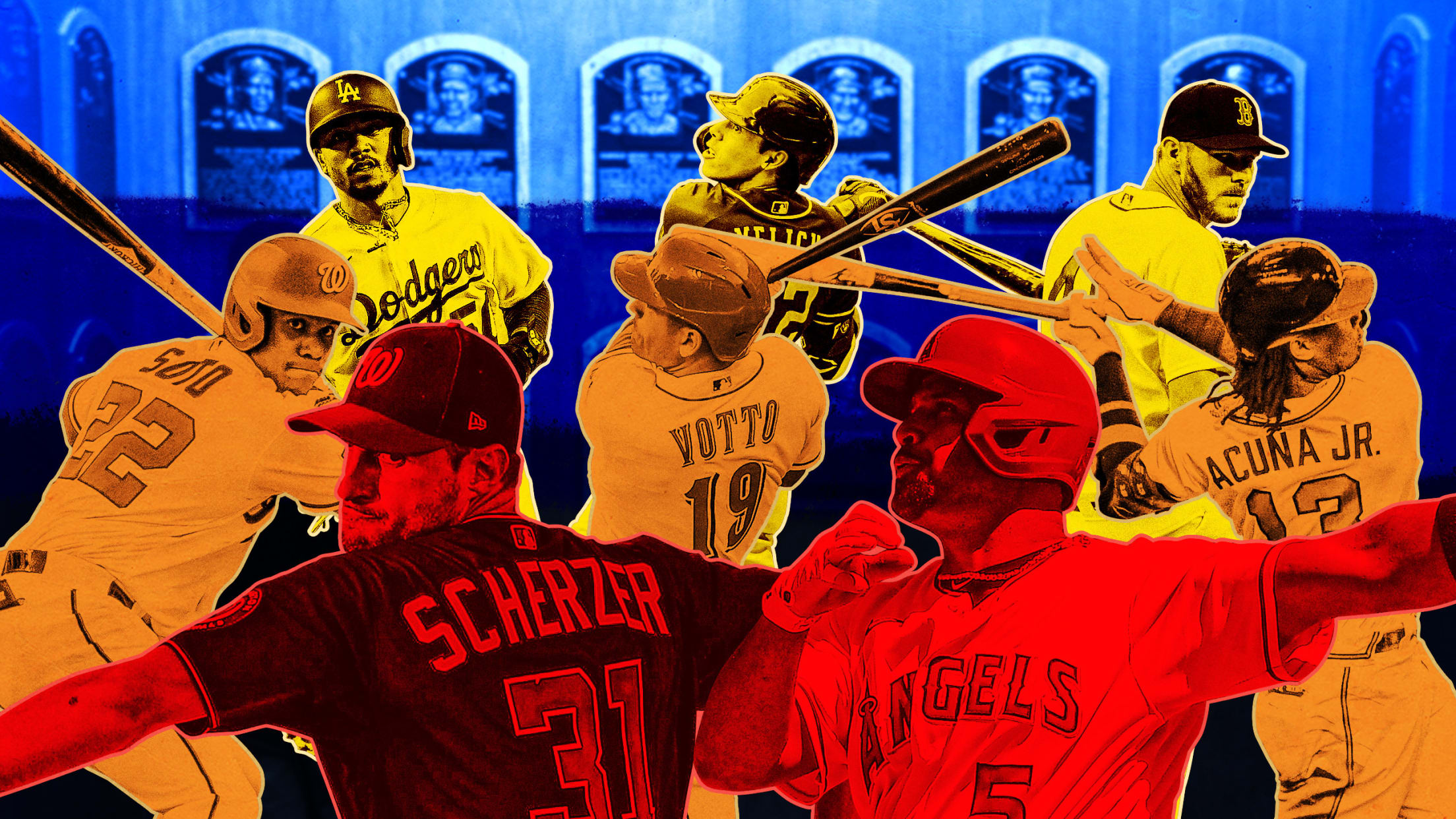 The Baseball Writers' Association of America elected no new Hall of Famers for 2021. It seems pretty likely the same might happen in 2022, too. Maybe that says a lot about the flawed process, or the flaws of the men at the top of the ballot. It's probably both. But
Schilling falls short, asks off HOF ballot
Clemens holds steady in 9th year; Manny remains off the pace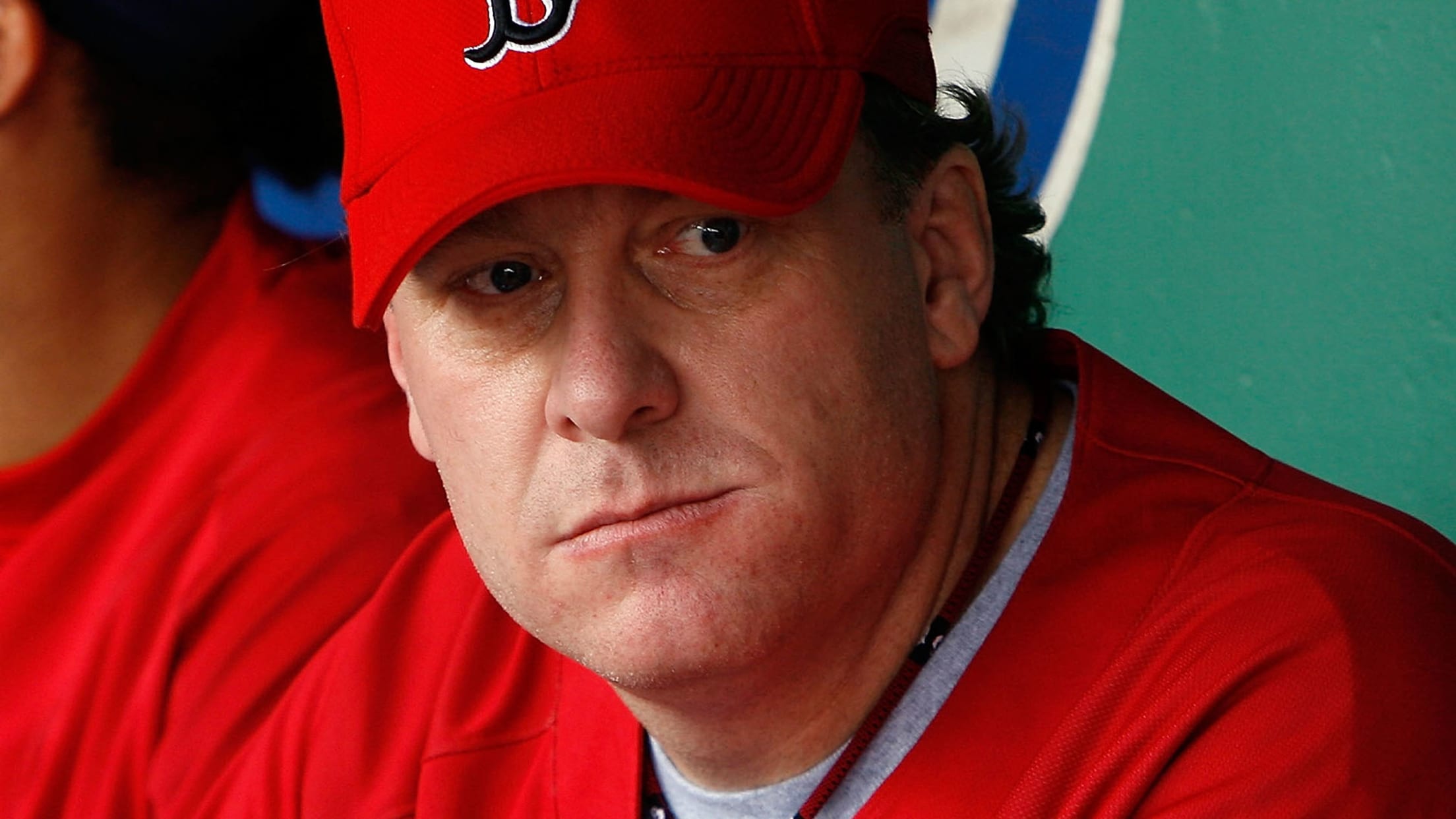 Curt Schilling, who burnished his reputation as one of the best big-game pitchers in history during his four years with the Red Sox, fell 16 votes shy of reaching the Hall of Fame in the results released on Tuesday night. For the first time since 2013, no candidate received enough
Yanks' HOF run ends with no players elected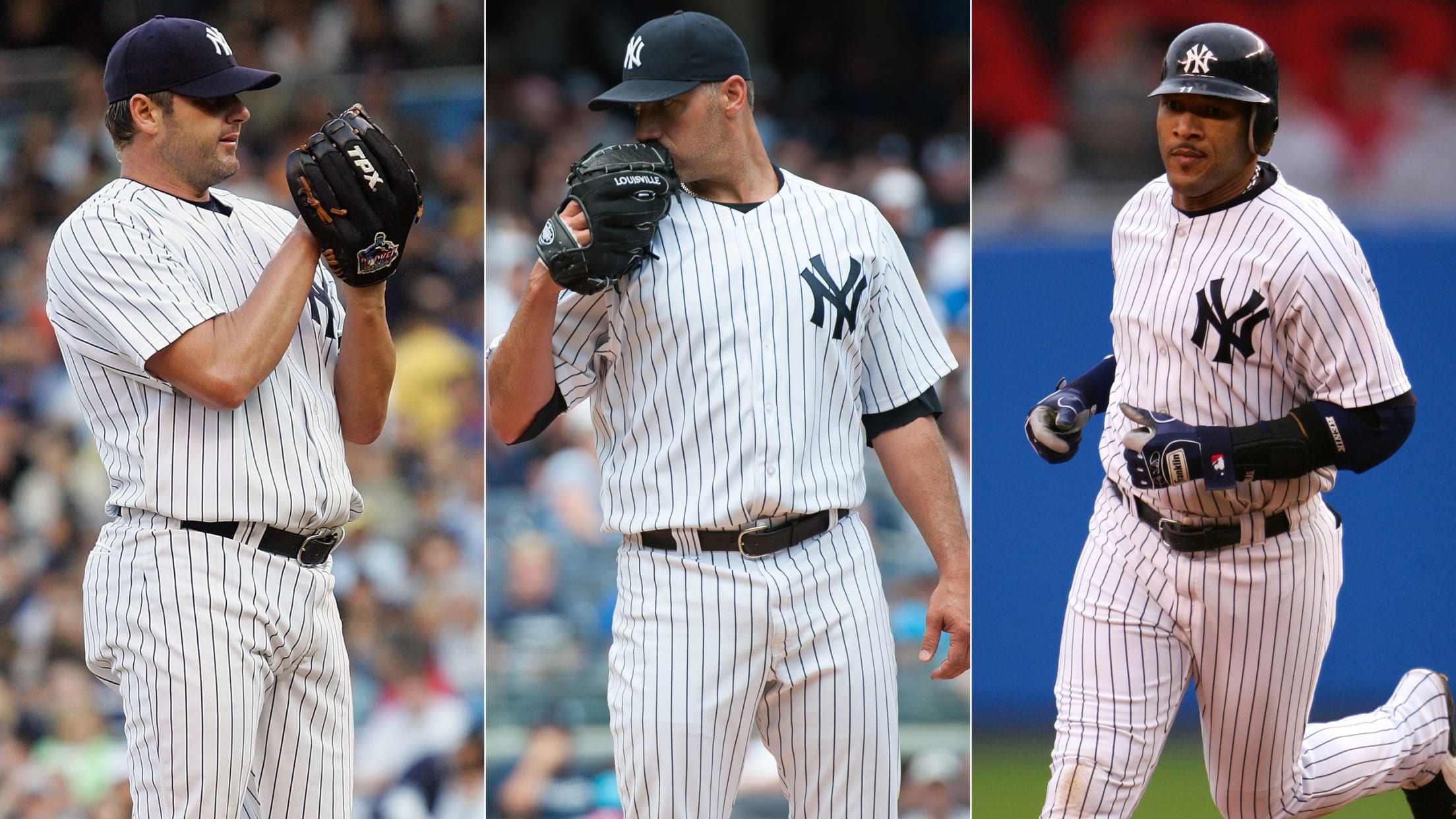 After successive years that saw Mariano Rivera and Derek Jeter elected into the National Baseball Hall of Fame, the eligible voters of the Baseball Writers' Association of America pitched a shutout with their Class of 2021 on Tuesday, leaving former Yankees like Roger Clemens, Andy Pettitte and Gary Sheffield on
Schilling's letter to HOF causes a stir
Former Phillies ace falls 16 votes shy; Rolen gains a lot of ground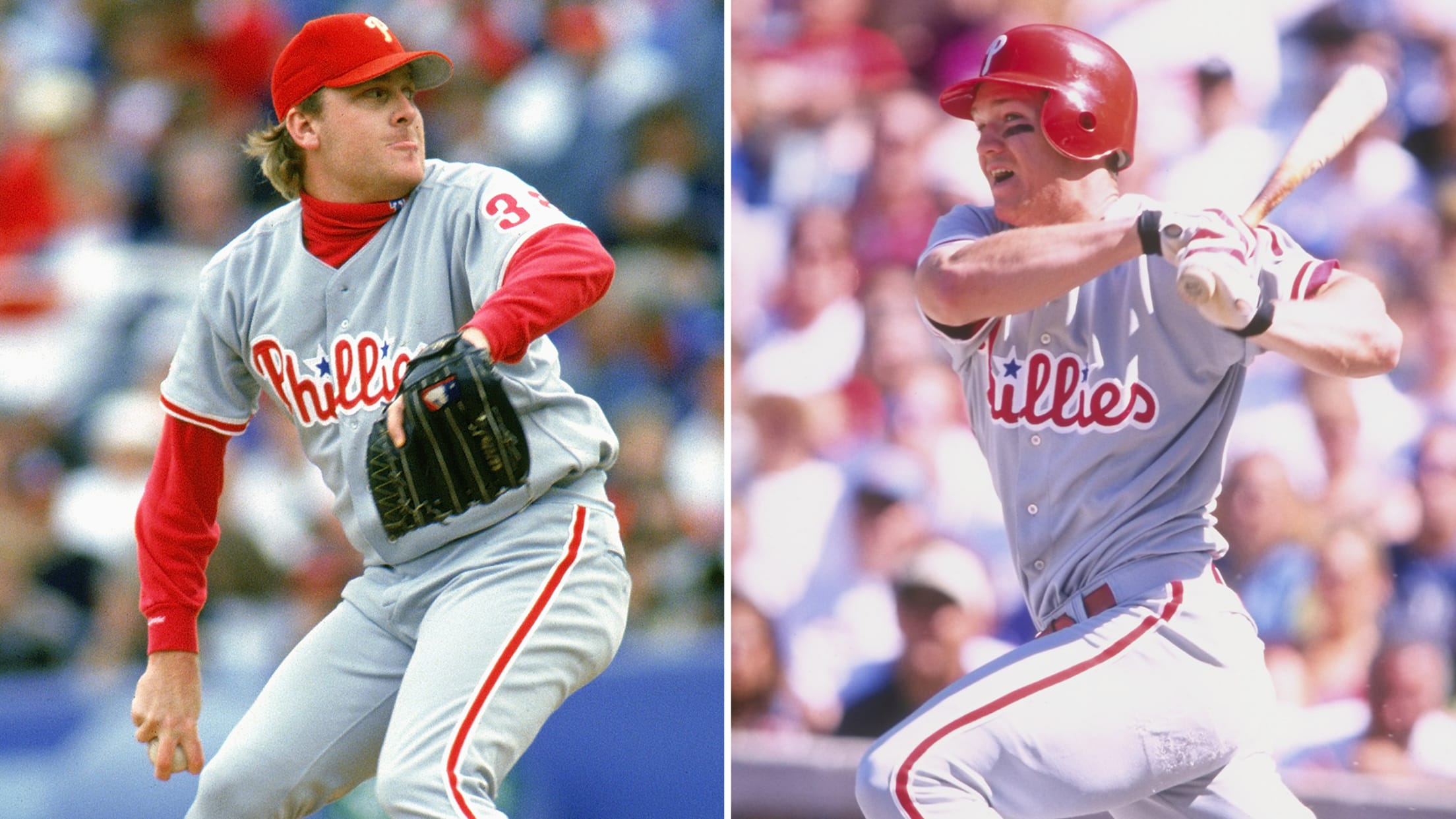 PHILADELPHIA -- Curt Schilling fell short again on Tuesday, and he has no interest in returning to the Hall of Fame ballot next year in his 10th and final year of eligibility. The former Phillies ace received more votes than any other player on the 2021 ballot, appearing on 285
HOF results: How Bonds, other Bucs fared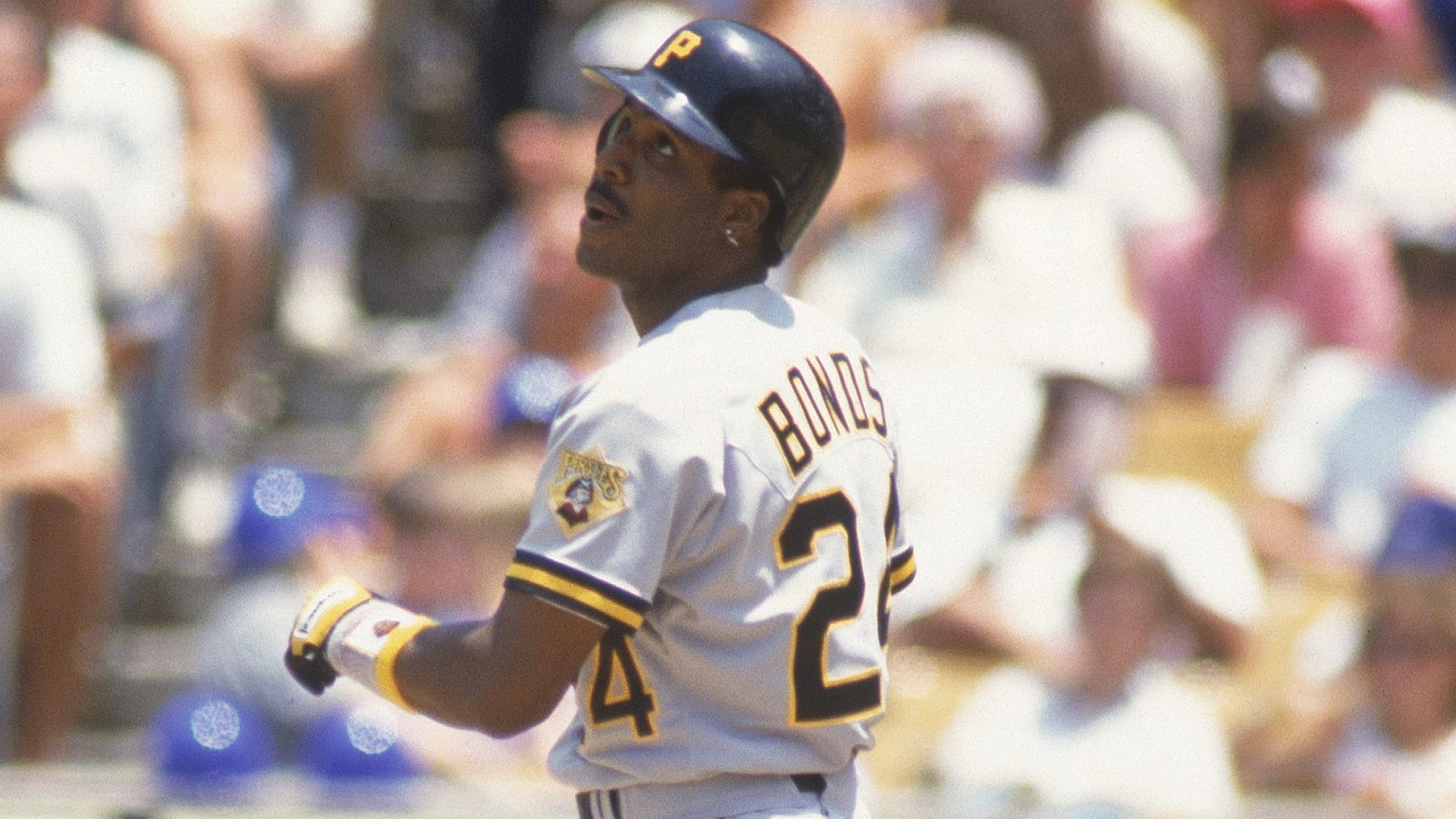 After their first year of eligibility for the Hall of Fame, Aramis Ramirez and A.J. Burnett won't be back on the ballot next year. Barry Bonds will return for one last try, setting up another year of intense debate.
Andruw, Sheff, Wagner trending up for HOF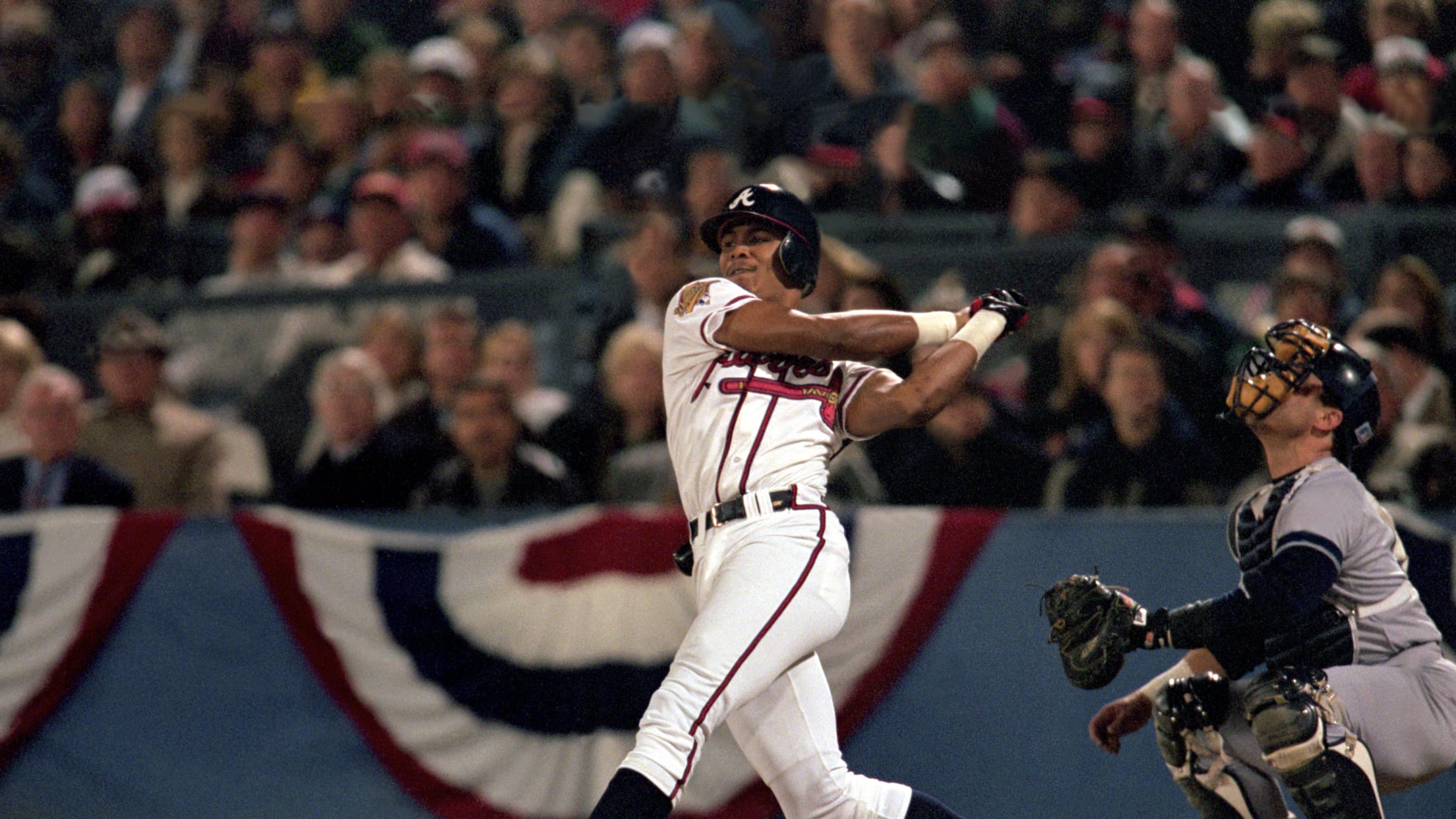 ATLANTA -- Two years after gaining just enough support to remain on the ballot, Andruw Jones has been given reason to look forward to the possibility of one day being elected to the Hall of Fame. Jones' optimism grew on Tuesday, when he learned he had received a vote from
Helton has another big jump in HOF support
Former Rockies first baseman appears on 44.9% of ballots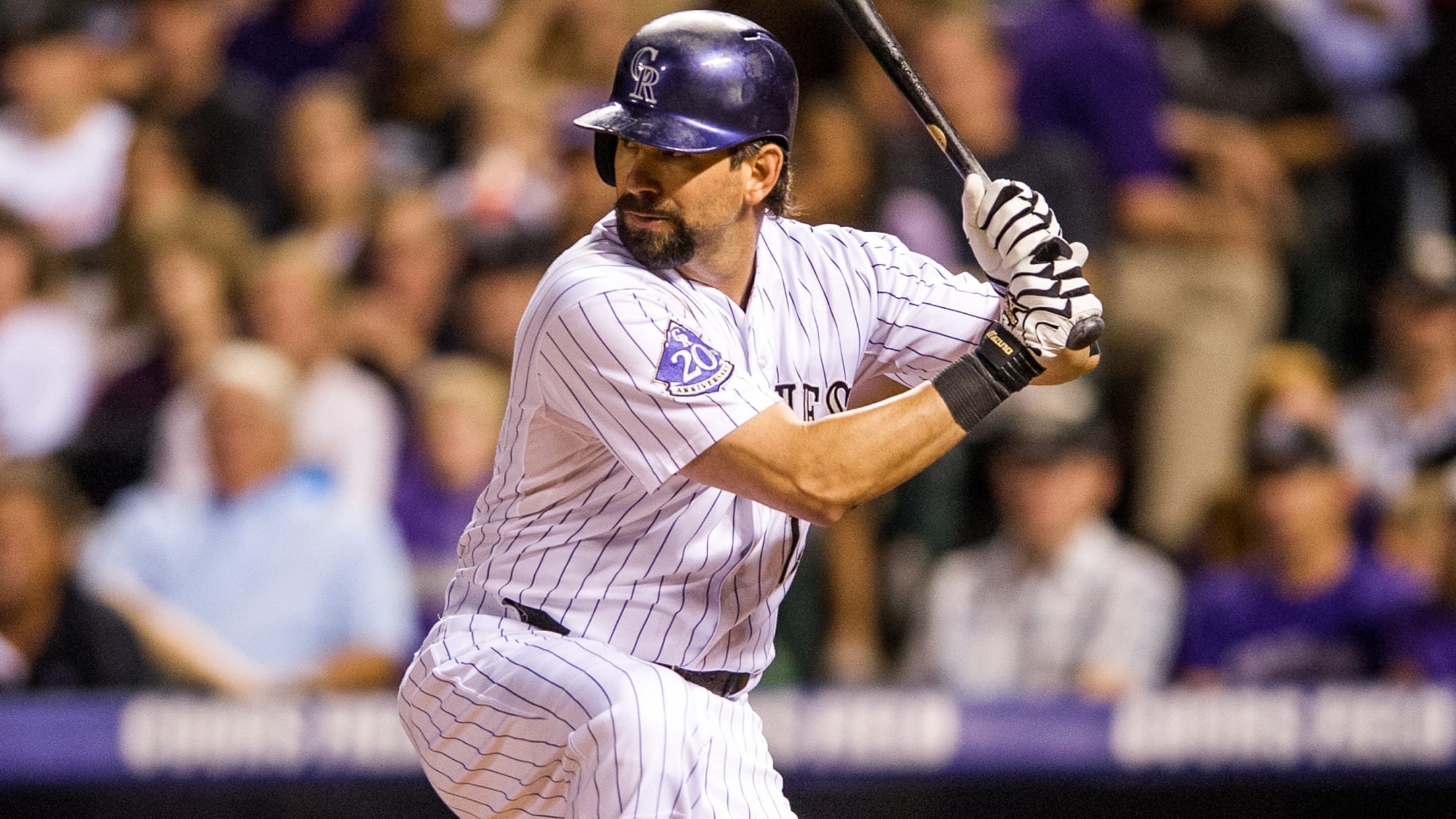 DENVER -- Former Rockies first baseman Todd Helton took a major step toward the Baseball Hall of Fame on Tuesday. Hall of Fame voters from the Baseball Writers' Association of America did not grant any player the necessary 75 percent for election, meaning there will be no BBWAA-elected honoree for
HOF vote: Clemens falls short, Wagner gains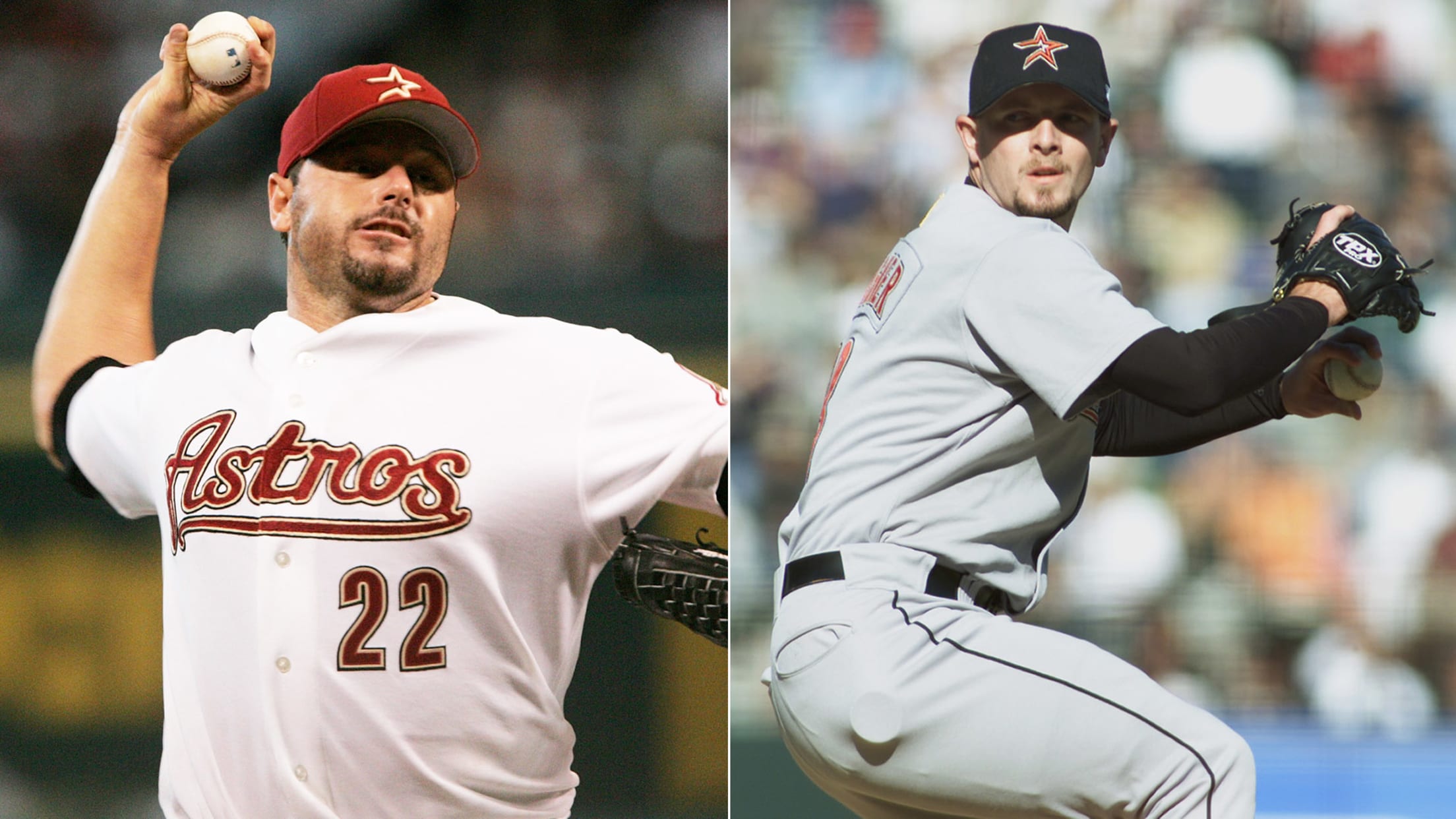 HOUSTON – There were no new electees to the Baseball Hall of Fame this year, which means several high profile former Astros will have to wait until 2022 for their next chance to receive the top individual honor in baseball.
Torii short of Hall, but maintains eligibility
Cuddyer, Hawkins fall off ballot in first year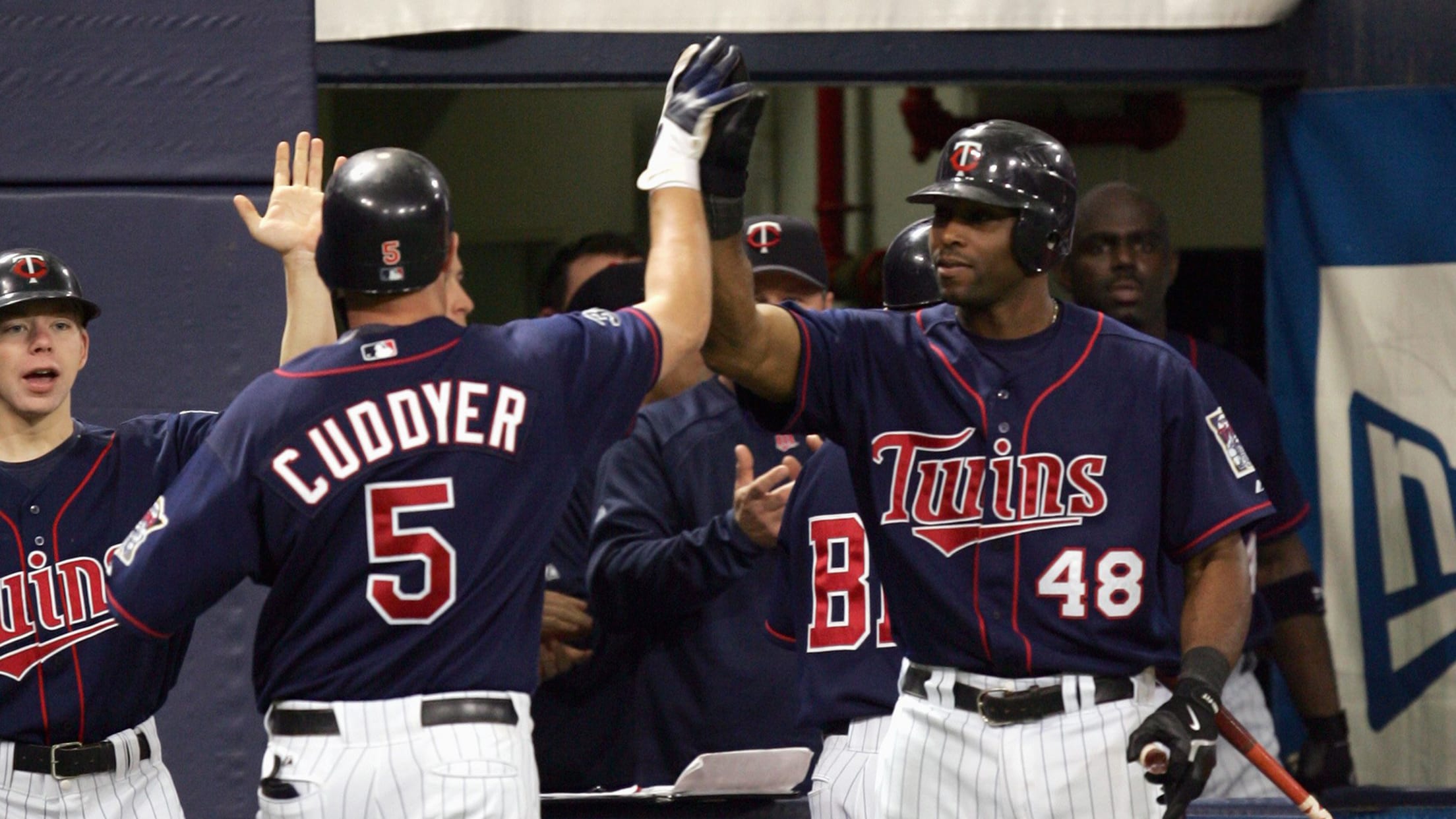 MINNEAPOLIS -- Three Twins fan favorites entered the Hall of Fame ballot as candidates for the Class of 2021, but only Torii Hunter will progress beyond his first year of eligibility for enshrinement in Cooperstown. Michael Cuddyer and LaTroy Hawkins fell off the ballot after being unable to reach the