The 6 HOFers elected in final year on ballot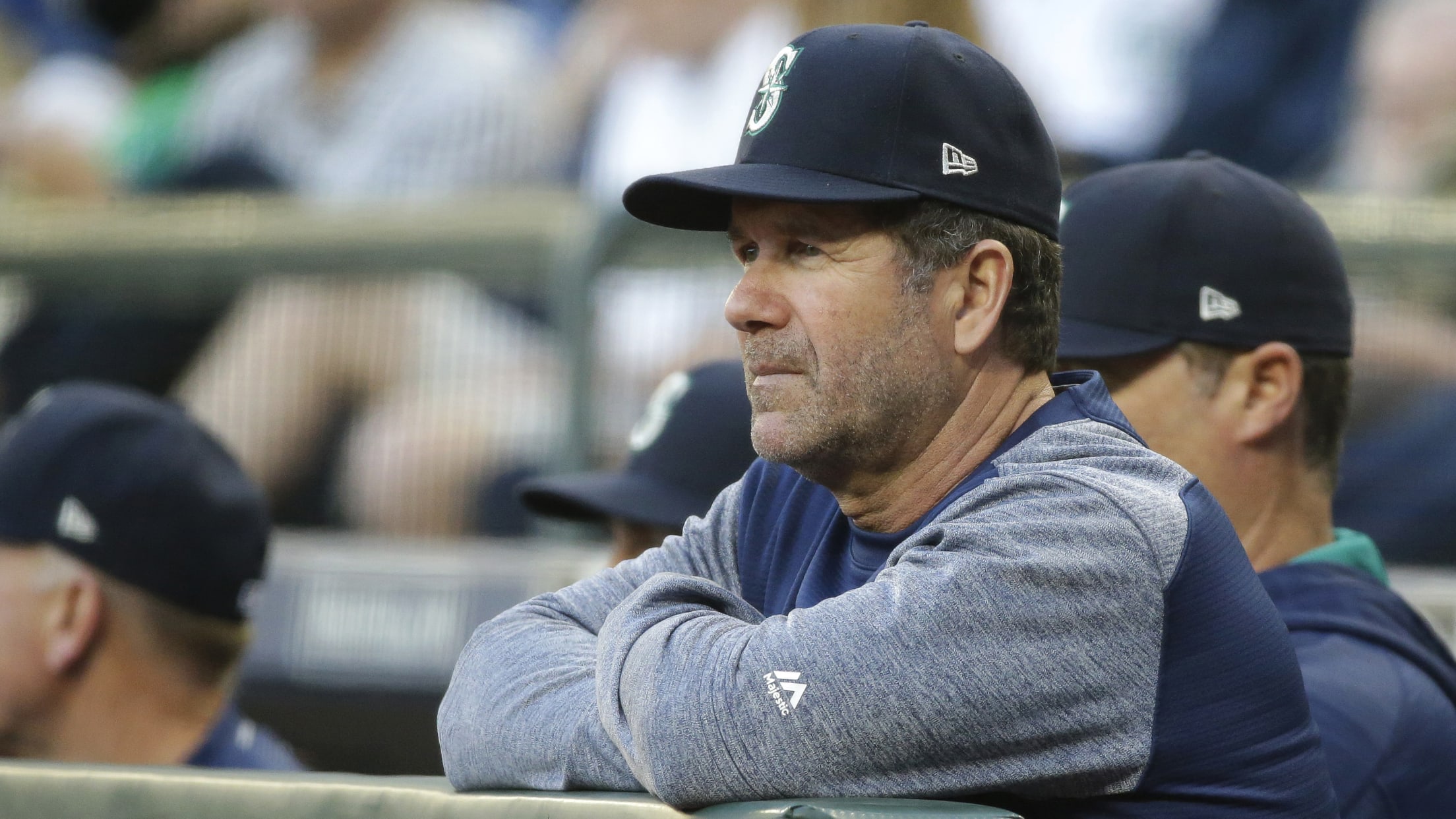 Some Hall of Fame candidates are no-doubt picks, cruising into Cooperstown on the first ballot. Other cases aren't so simple, requiring years of debate, hand-wringing, and consternation, as supporters try to change minds, and doubters dig in their heels. Sometimes progress is incremental, and sometimes it comes all at once.
Dale Murphy for HOF? Here's why, and why not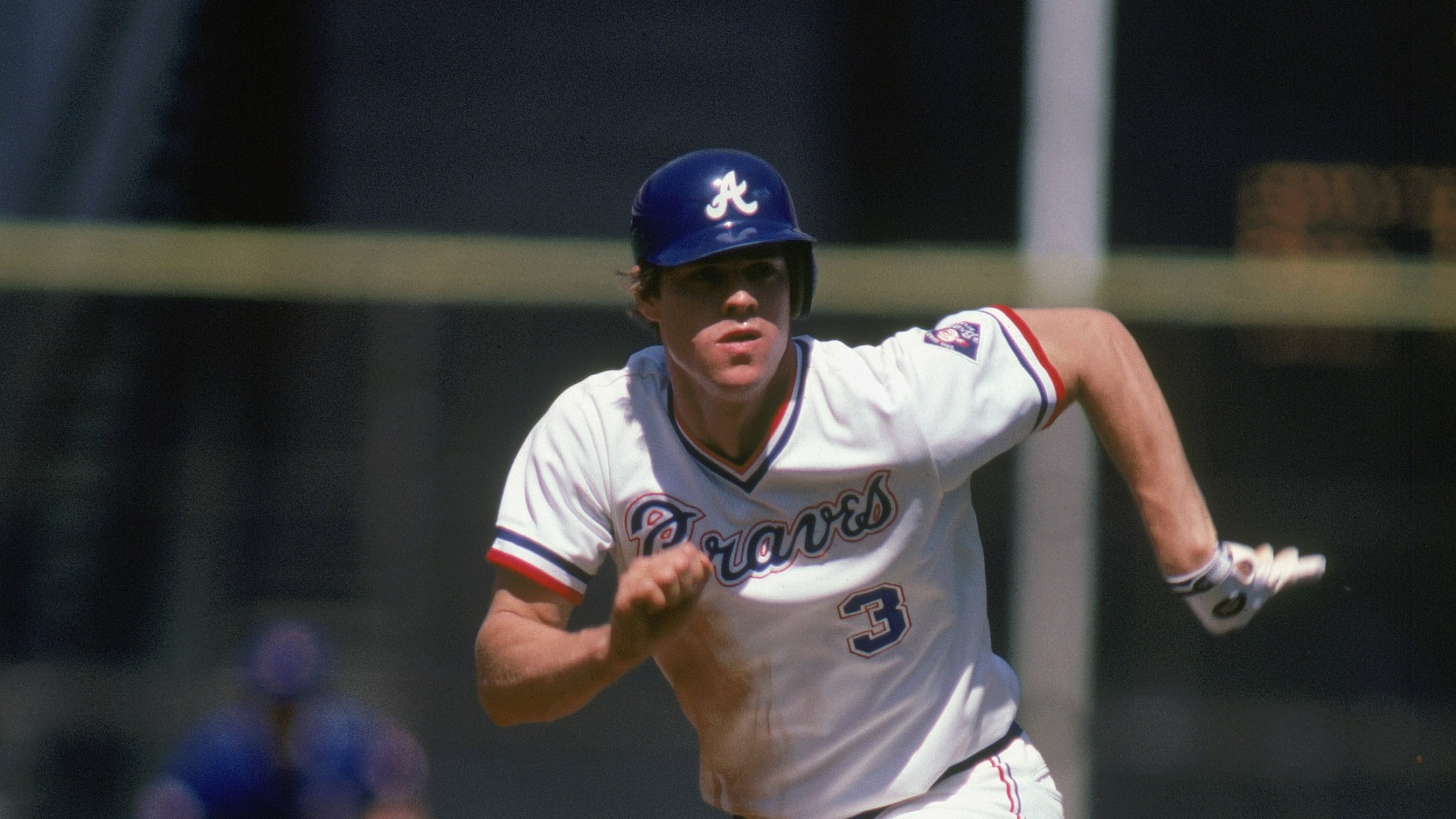 ATLANTA -- Nearly three decades after retiring, Dale Murphy might finally have a chance to enjoy that Hall of Fame election celebration, which many had anticipated before he spent 15 years on the official ballot and never came close to garnering enough votes from members of the Baseball Writers' Association
The case 'for' and 'against' Whitaker for HOF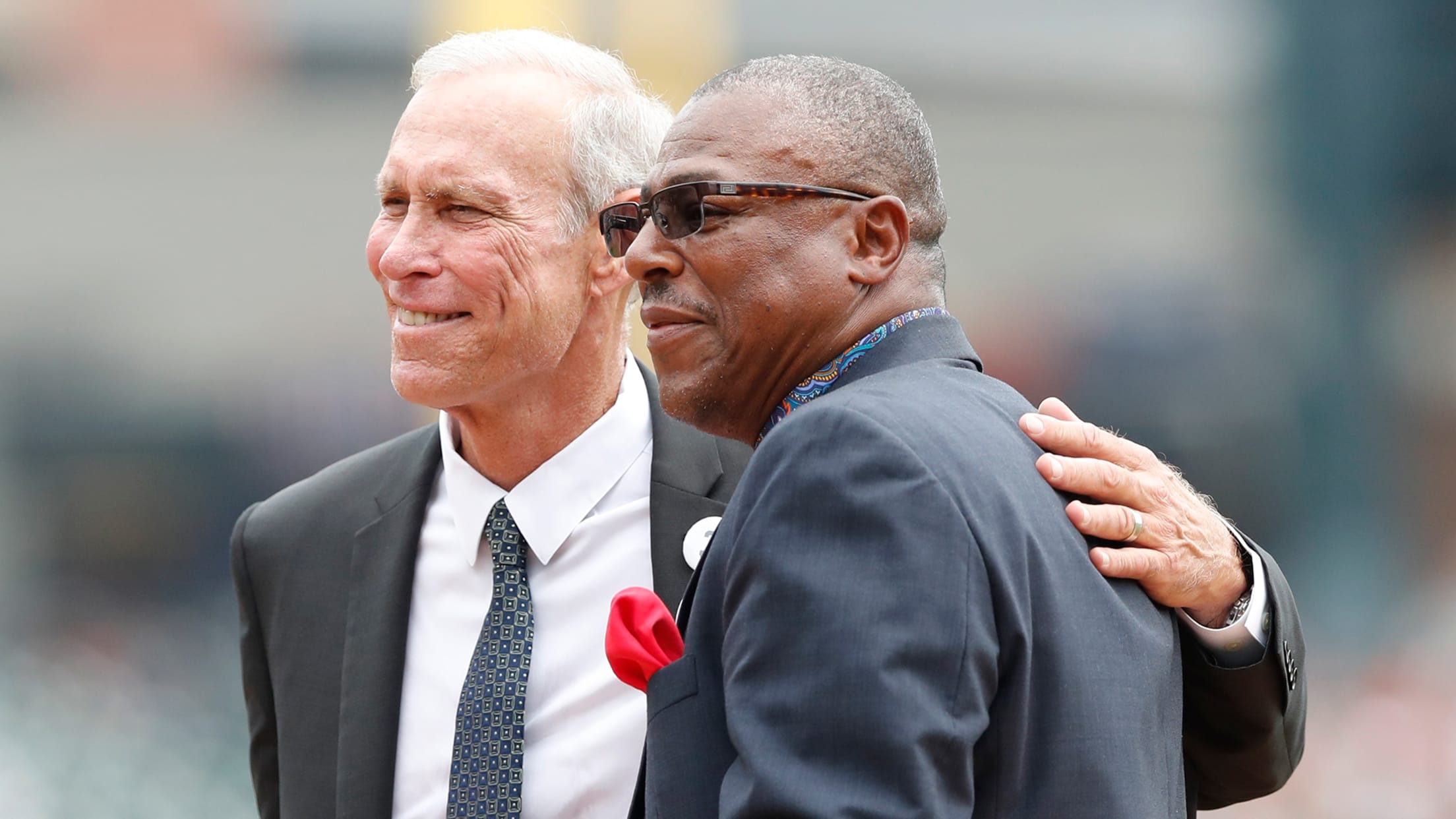 DETROIT -- Lou Whitaker was barely on the Hall of Fame ballot long enough to enjoy a healthy debate when Baseball Writers' Association of America writers considered him in 2001. He has enjoyed a much deeper discussion over the past couple years, and chatter surfaced again when the National Baseball
The case 'for' and 'against' Simmons for HOF
Catcher is among 10 finalists on Modern Baseball Era ballot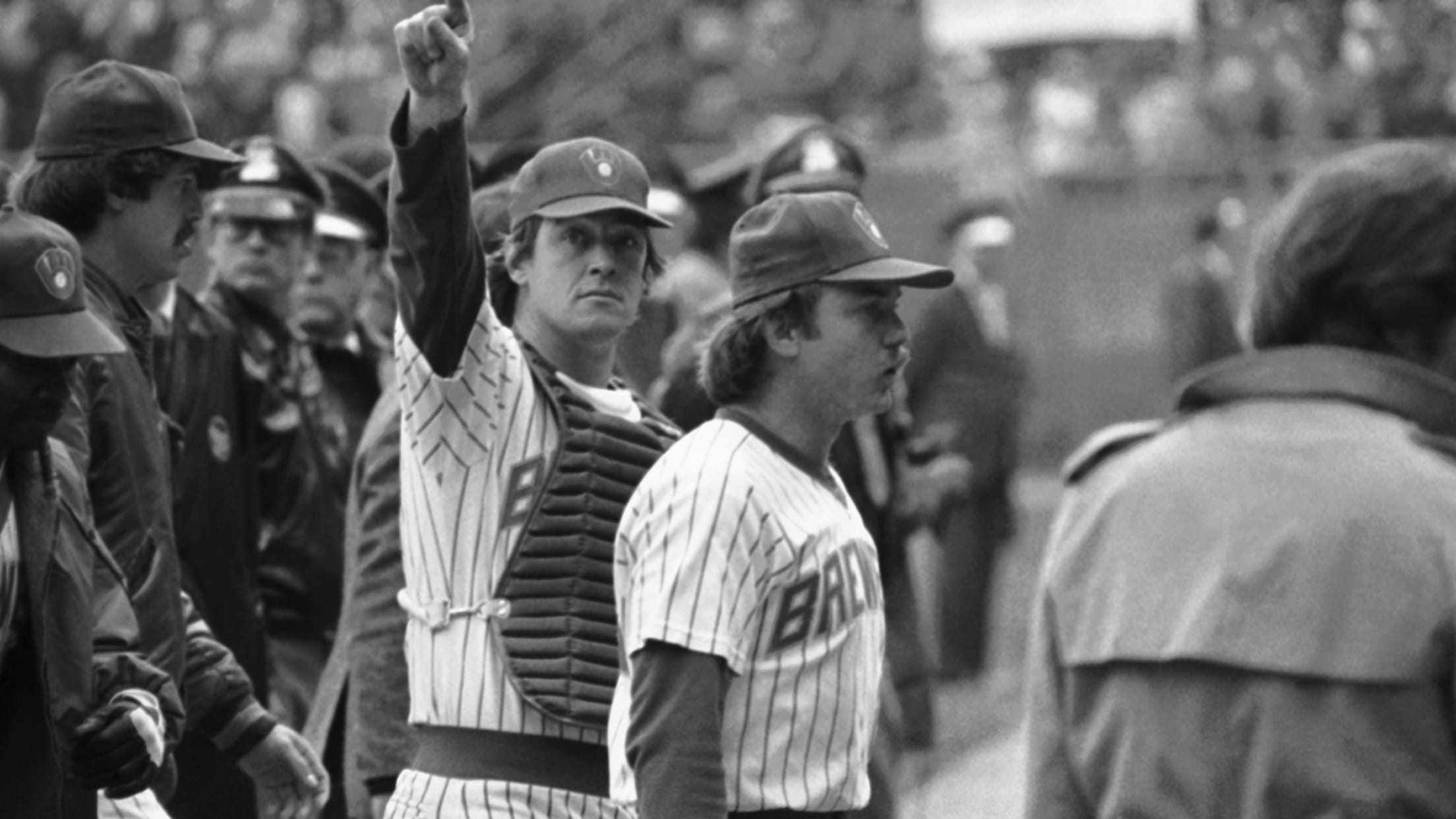 Ted Simmons is one of 10 finalists on the Modern Baseball Era ballot for the Hall of Fame. This is his third time being considered for election. Simmons debuted on the Baseball Writers' Association of America ballot in 1994, but he fell off after after receiving just 3.7 percent of
Pros and cons of Munson's Hall of Fame case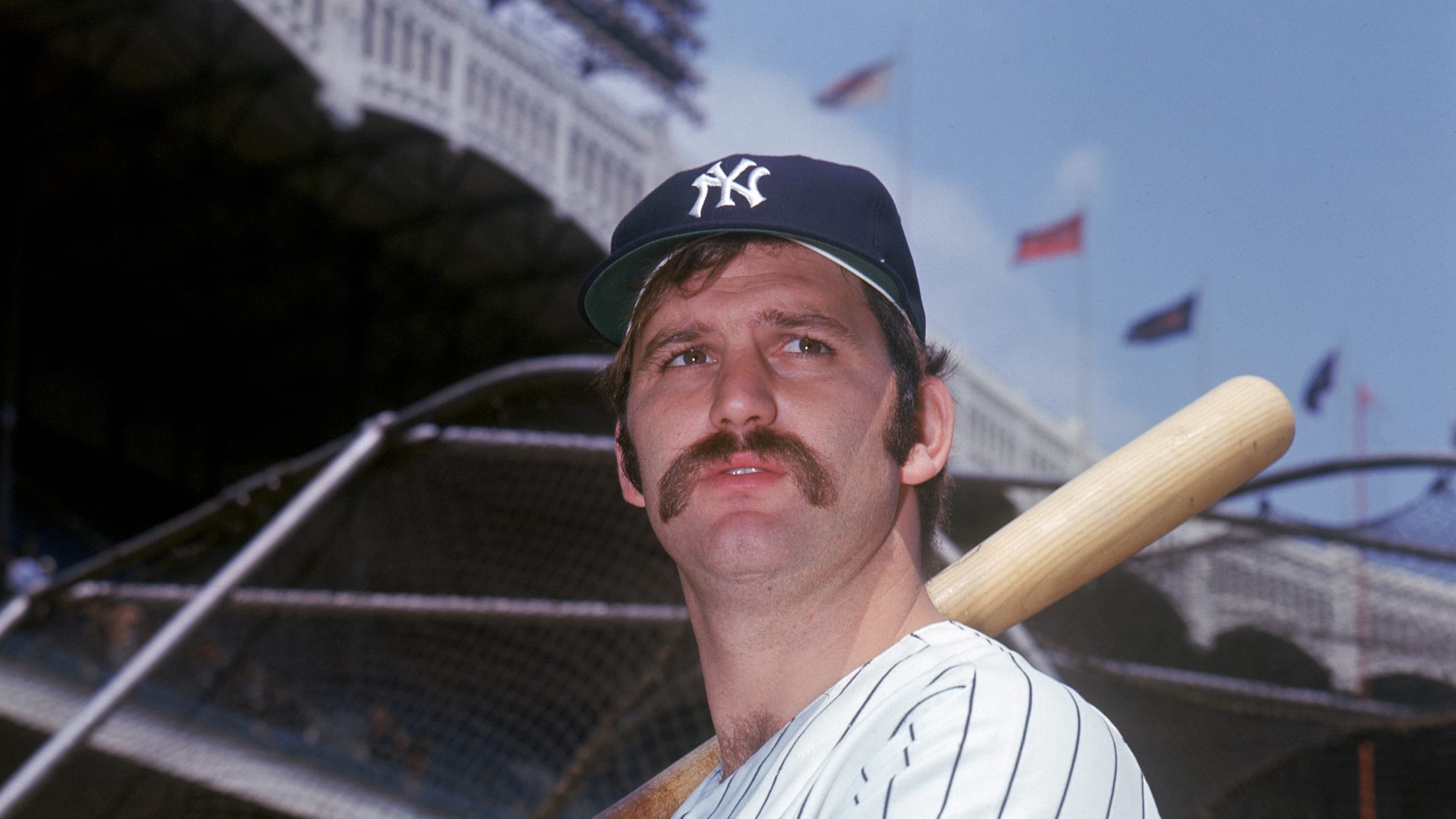 Thurman Munson's passion as a ballplayer was undeniable. The debate surrounding his Hall of Fame qualifications could prompt similar intensity. Munson, the Yankees' regular catcher from 1970-79, appears on the latest Modern [Baseball] Era ballot featuring Hall of Fame candidates whose impact on baseball emerged primarily between 1970-87. Munson --
Whitaker named to Modern Era HOF ballot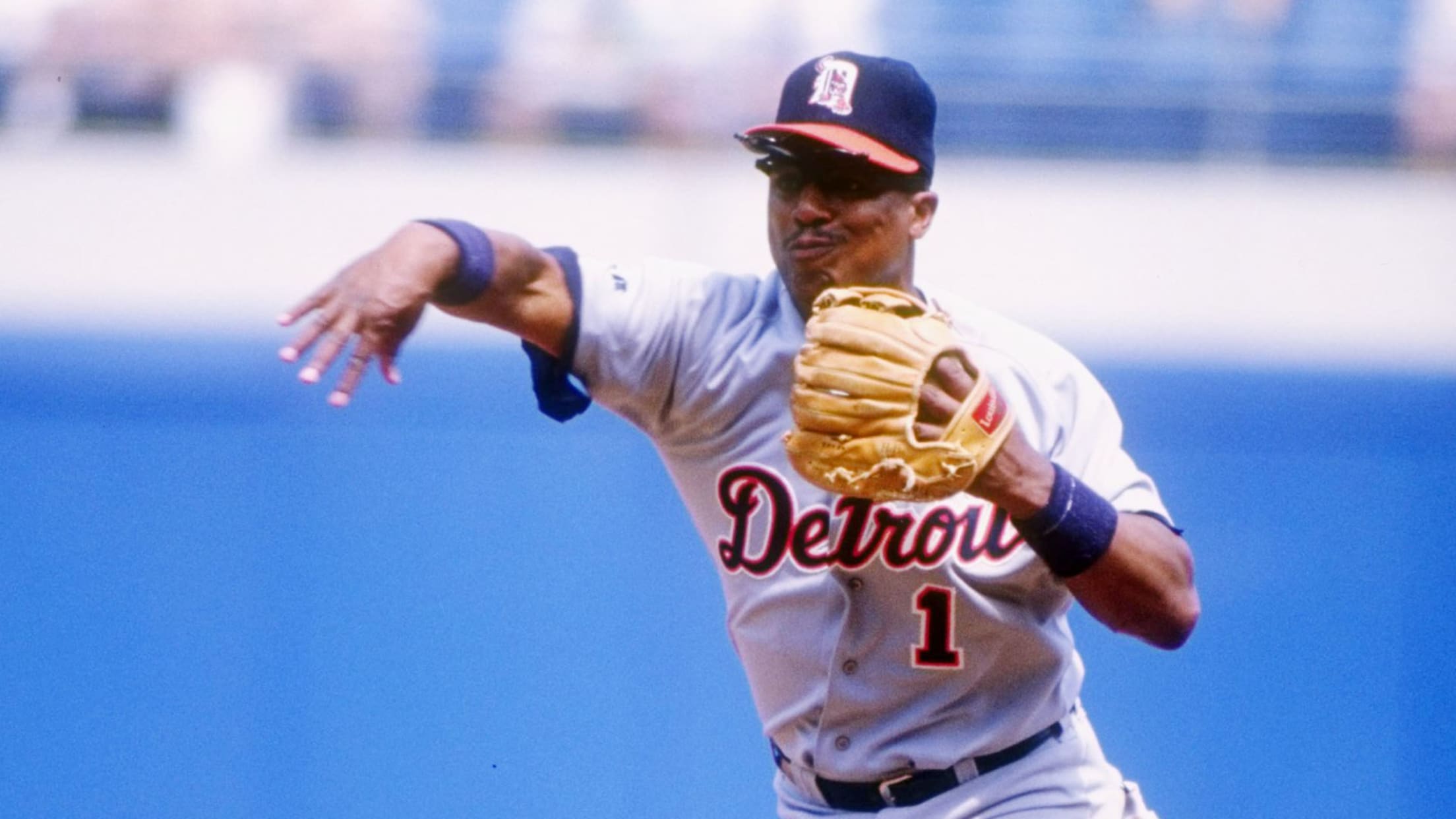 DETROIT -- Nearly 20 years after Lou Whitaker was snubbed on the Hall of Fame ballot, the Tigers great has another chance to gain induction to Cooperstown. The former All-Star second baseman is one of 10 names on the Modern Era Committee ballot, which will be voted on next month.
Patient and prepared, Edgar enters Hall of Fame
DH extraordinaire enshrined before family, baseball world, well-traveled Mariners fans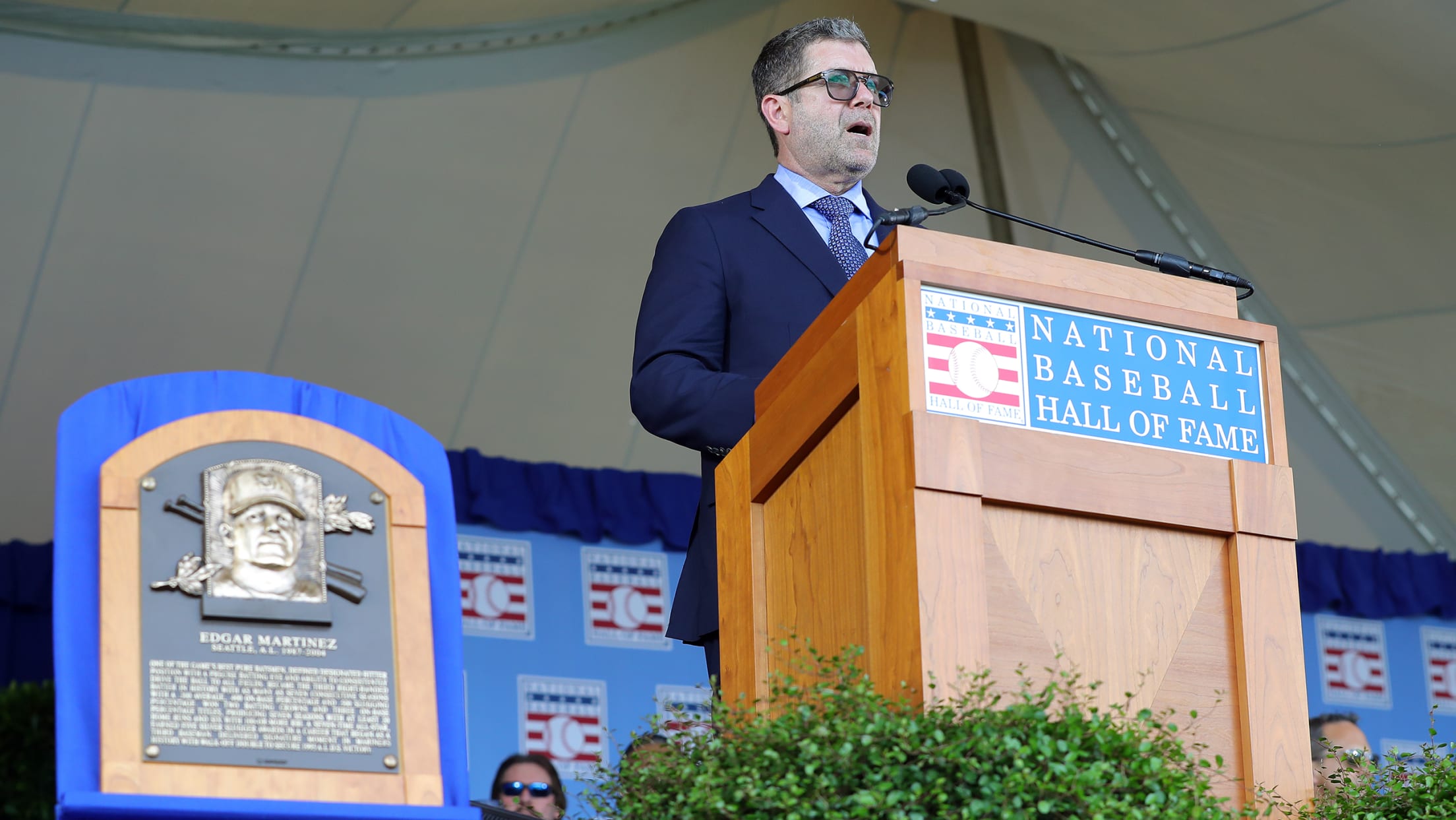 COOPERSTOWN, N.Y. -- Edgar Martinez, who used to weigh his bats to make sure of their precision, carefully weighed his words Sunday as he accepted his induction into the National Baseball Hall of Fame. He also gave a quick estimate on his newest prize possession, his Hall of Fame plaque
Hall opens its doors for unforgettable '19 Class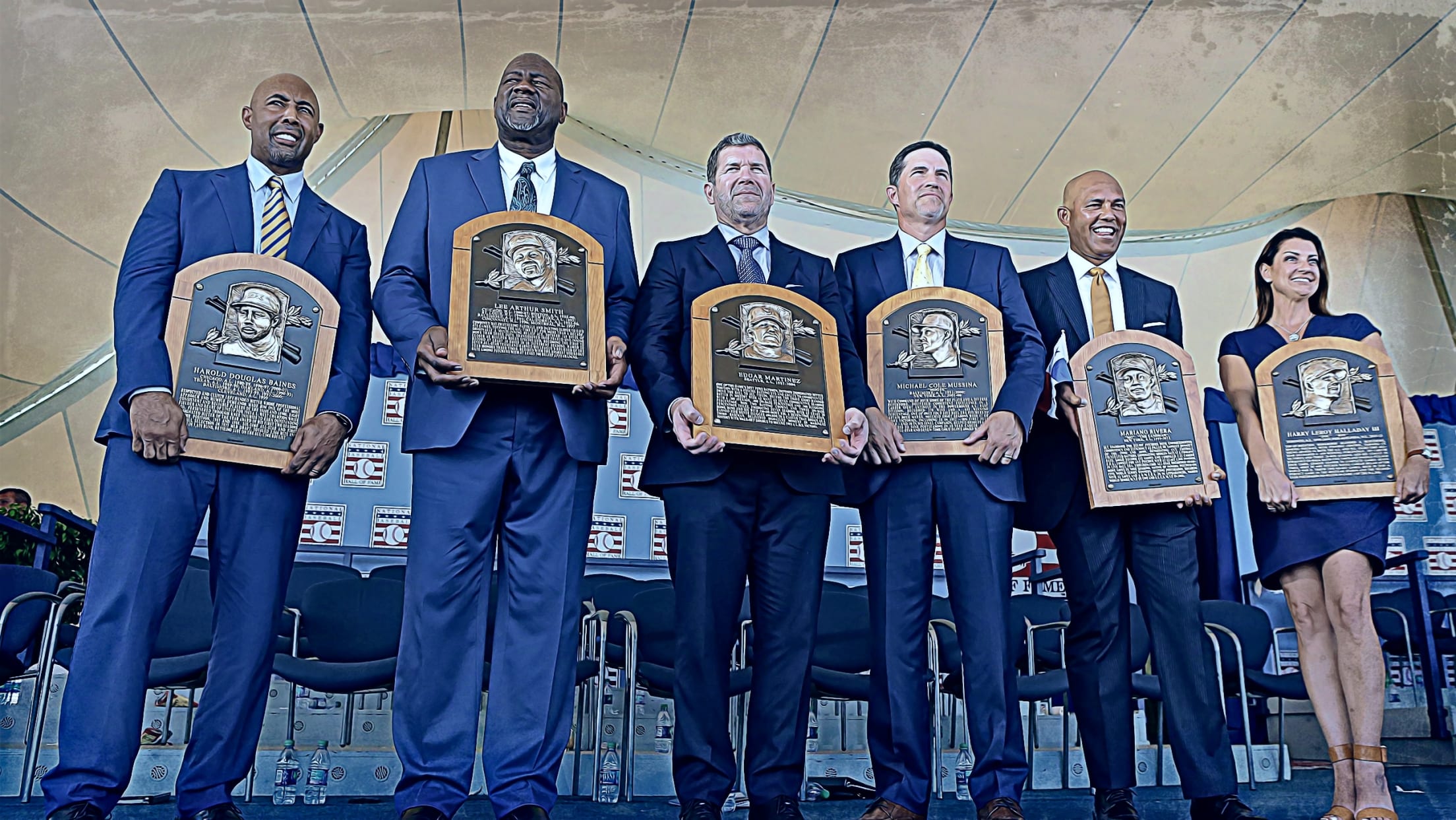 COOPERSTOWN, N.Y. -- Because baseball can sometimes resemble religion and a special Sunday service was scheduled, they poured into this tiny town, and they streamed up Susquehanna Avenue in paraphernalia-wearing packs. New Yorkers donning the No. 42, teal-clad Pacific Northwesterners and folks from all points in-between came to pay homage
Smith shares credit for ascension to Hall
Closer cites loyalty, dependability as keys to success in induction speech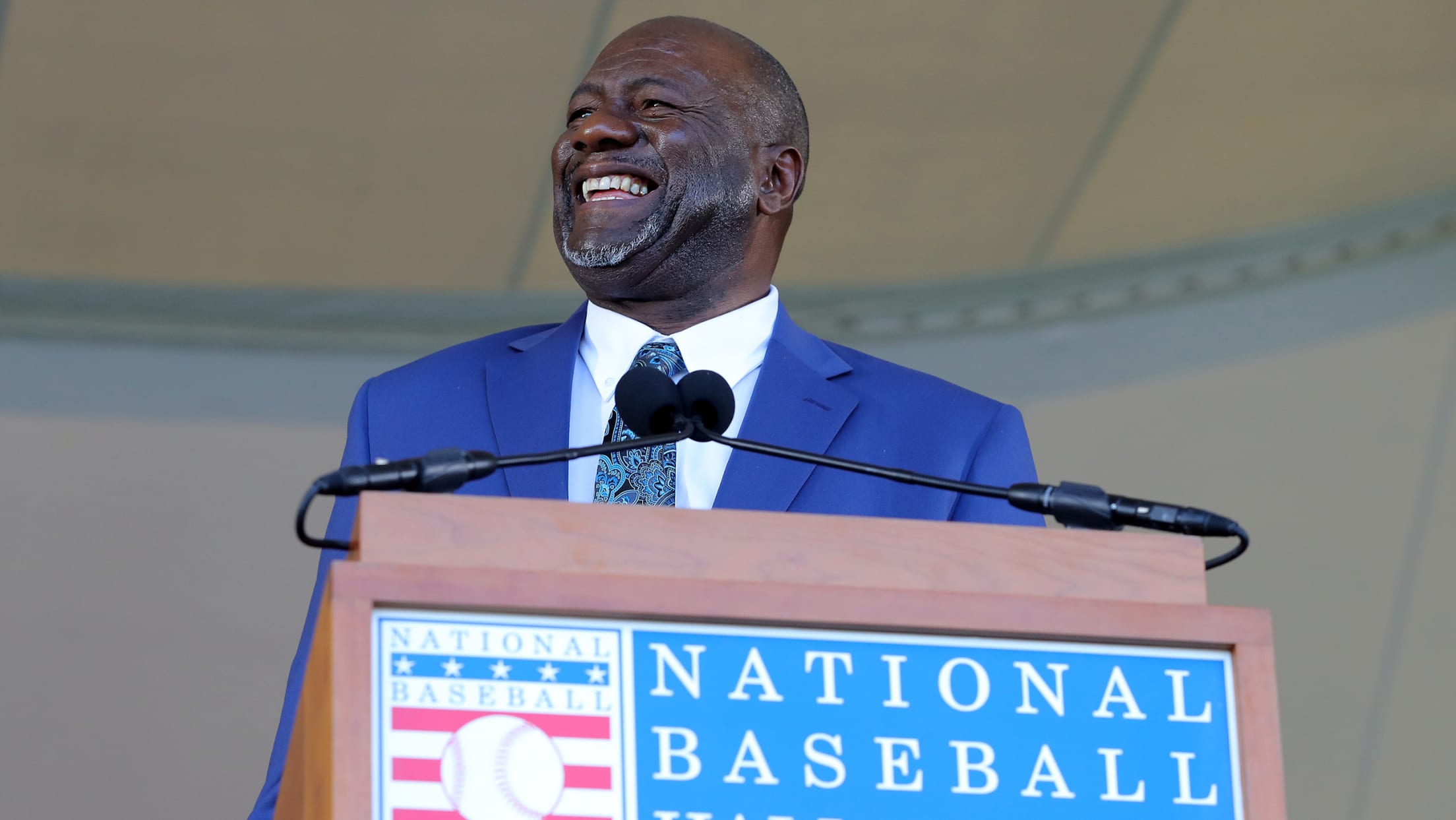 COOPERSTOWN, N.Y. -- Lee Smith's journey from the mound to Cooperstown was much like his entrance in from the bullpen, slow and deliberate. On Sunday, he finally arrived. • Complete Hall of Fame coverage Smith, 61, retired in 1997 as baseball's all-time saves leader. He still ranks third on the
Mussina proud to join 'best who ever played'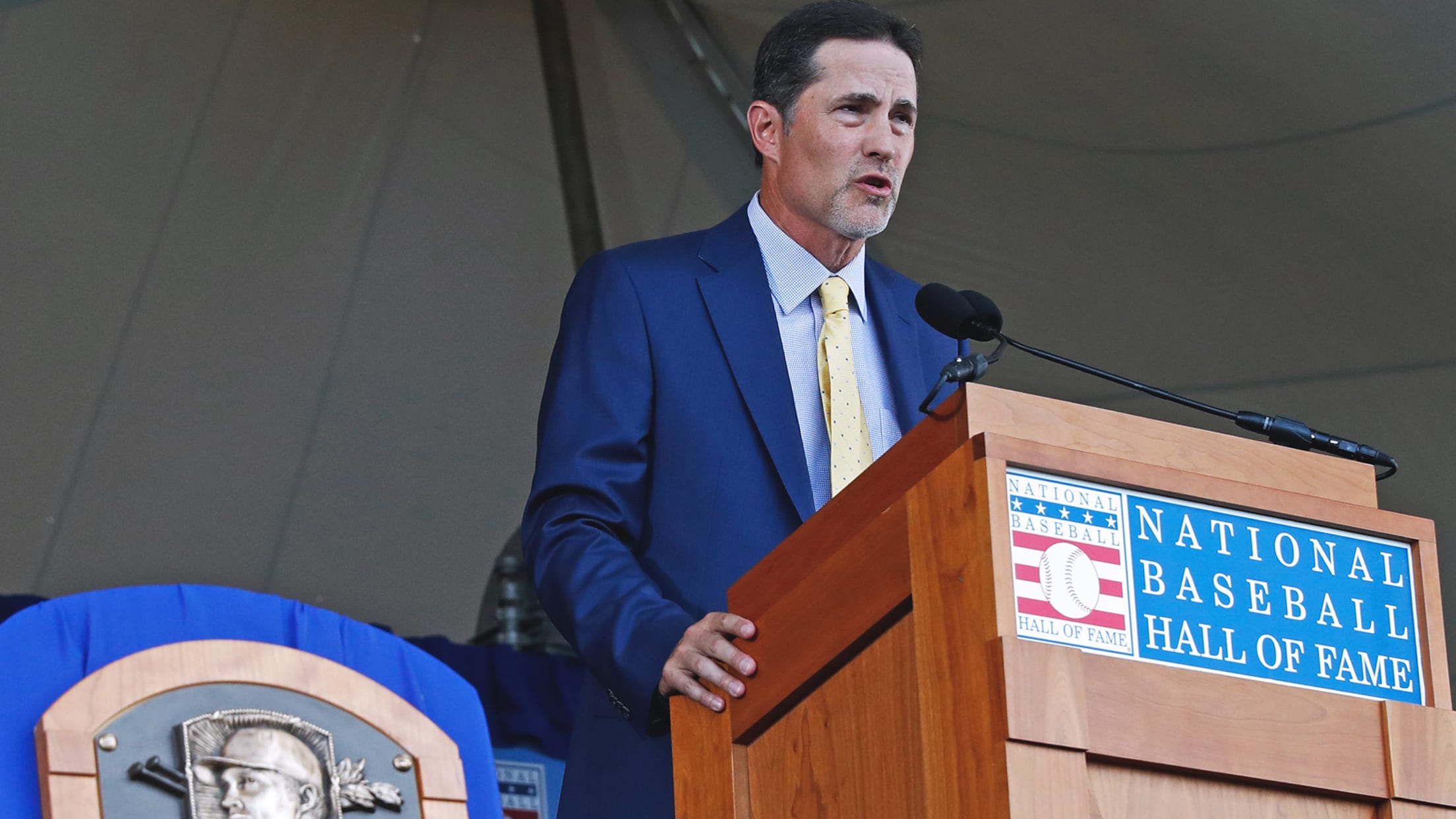 COOPERSTOWN, N.Y. -- The hallowed halls in Cooperstown gained a pillar of consistency on Sunday as Mike Mussina, one of baseball's most dependable starters of the last few decades, took his place among the game's all-time greats. Mussina -- a durable, cerebral Orioles and Yankees right-hander of the 1990s and
Mo knows closing: Rivera wraps HOF ceremony
'Baseball is a team sport. You cannot do it alone. And this honor is the same thing'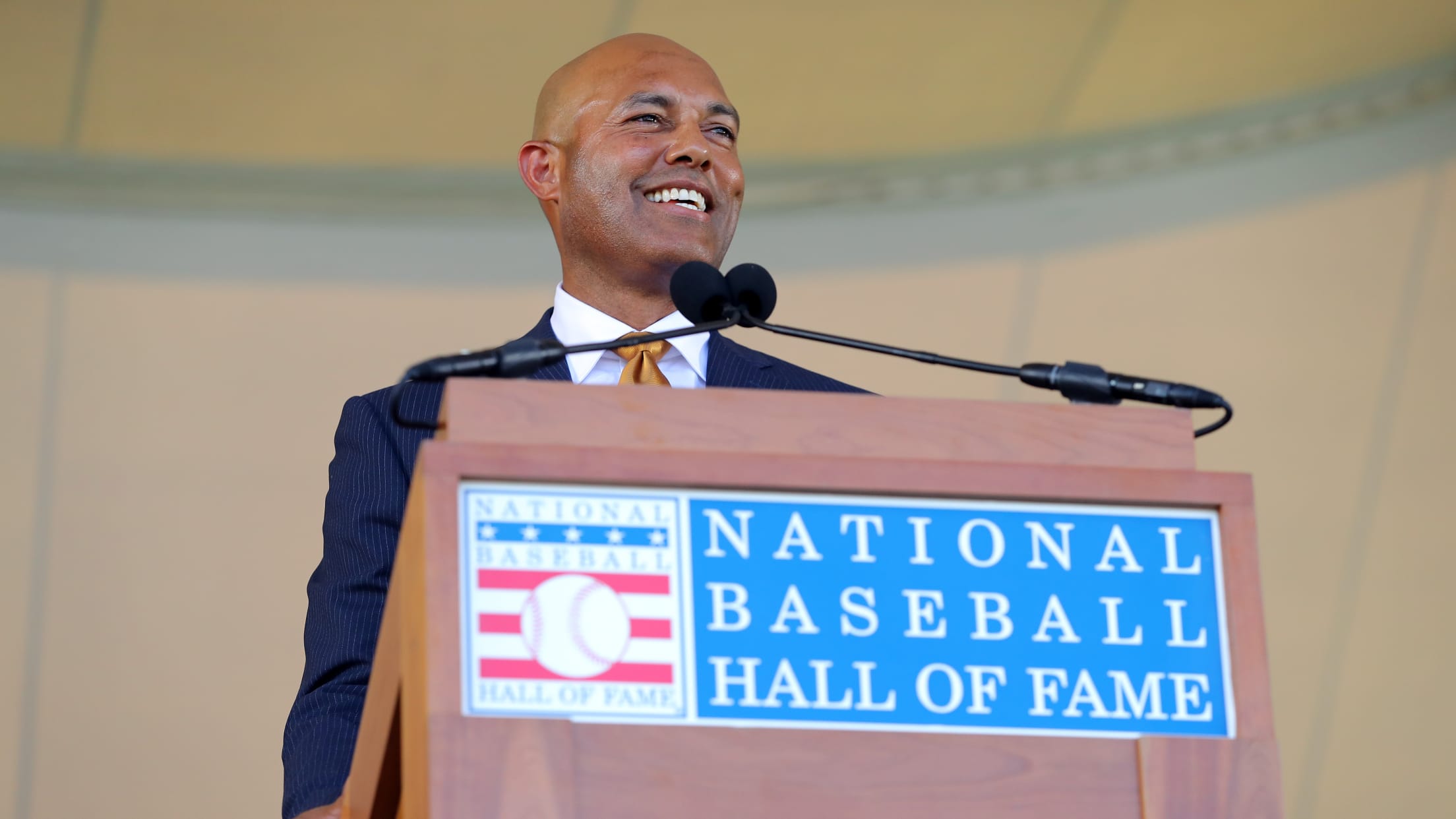 COOPERSTOWN, N.Y. -- Well, of course, Mariano Rivera was the closer. To have him fill any other role in the National Baseball Hall of Fame induction ceremony outside the Clark Sports Center would have been some sort of sacrilege. So just after former teammate Bernie Williams filled this picturesque summer
Halladay's Hall induction celebrated with grace
Widow of late pitcher 'sincere and genuine' in expressing gratitude for remarkable career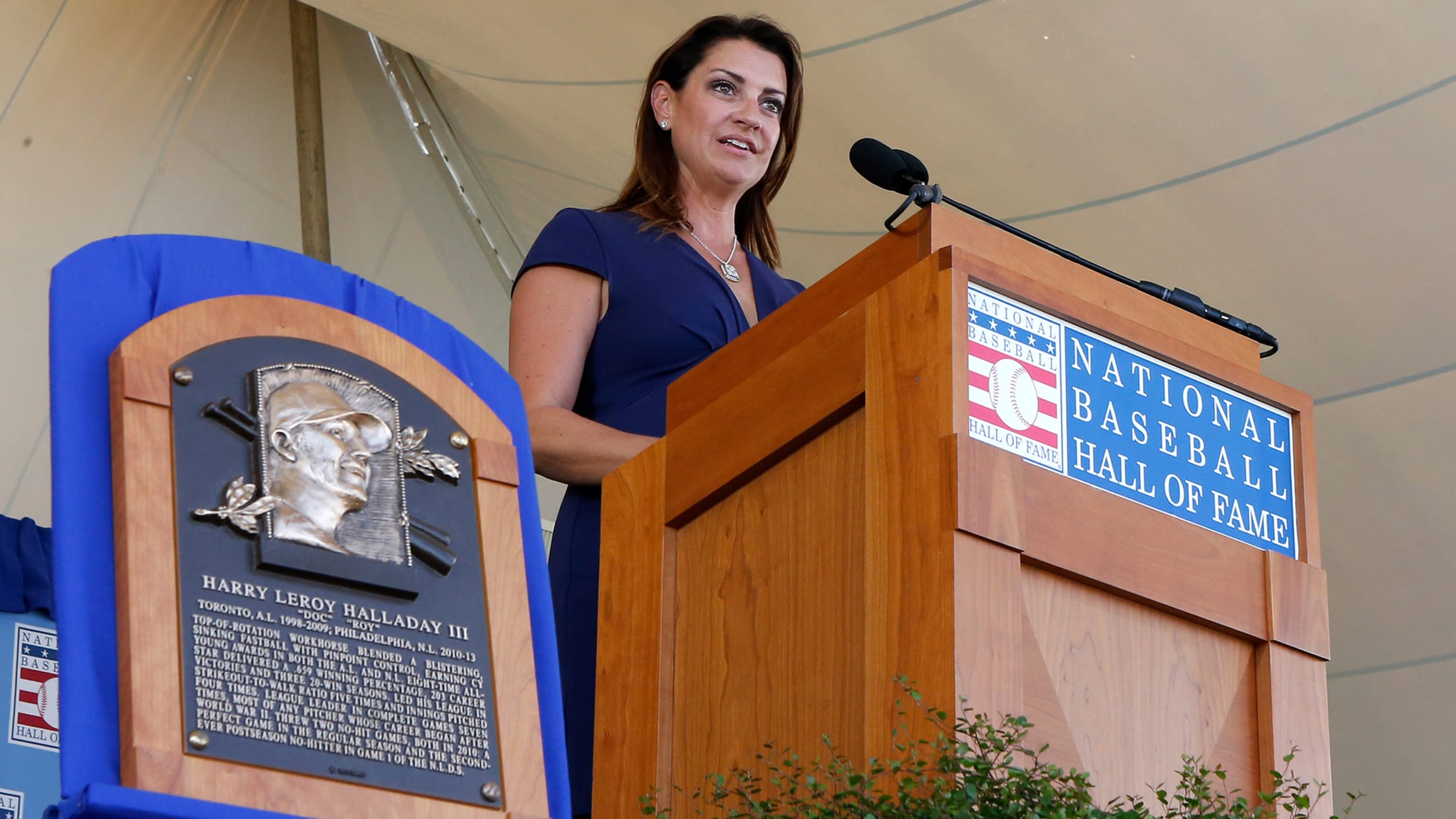 COOPERSTOWN, N.Y. -- It is something that crossed everybody's mind over the past several months, but never more so than Sunday. How would Roy Halladay have felt about Sunday's induction into the National Baseball Hall of Fame, which he joined posthumously alongside Mariano Rivera, Edgar Martinez, Mike Mussina, Lee Smith
Soft-spoken Baines emotional on Hall induction
Family, community, teammates central to slugger's induction speech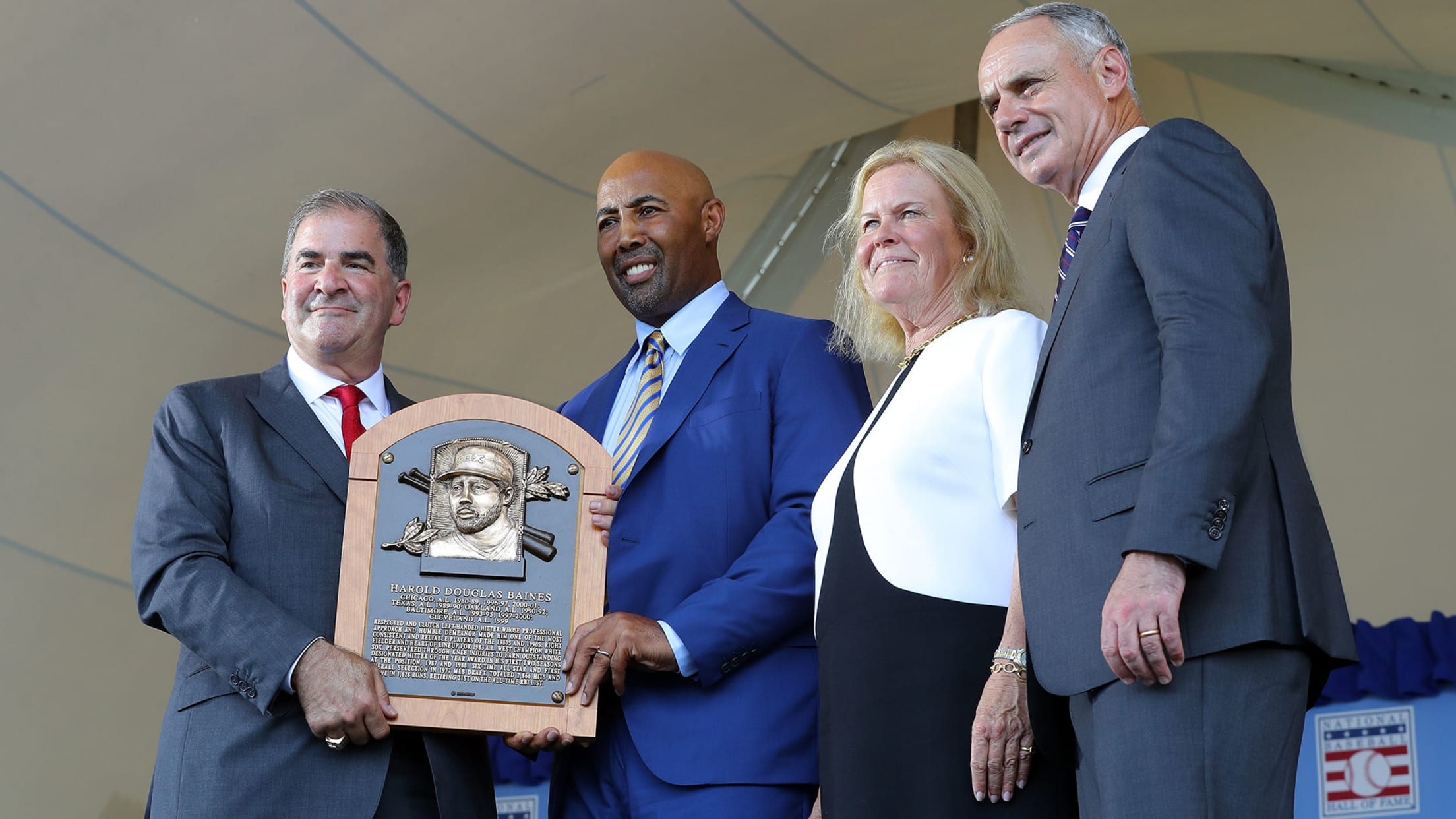 As Harold Baines stepped to the podium Sunday after officially being inducted into the National Baseball Hall of Fame in Cooperstown, he delivered a message to his old friends and teammates. "You can start your stopwatch now to time how long this speech is going to be," Baines said. "I
HOF Class of 2019's speeches, sights & sounds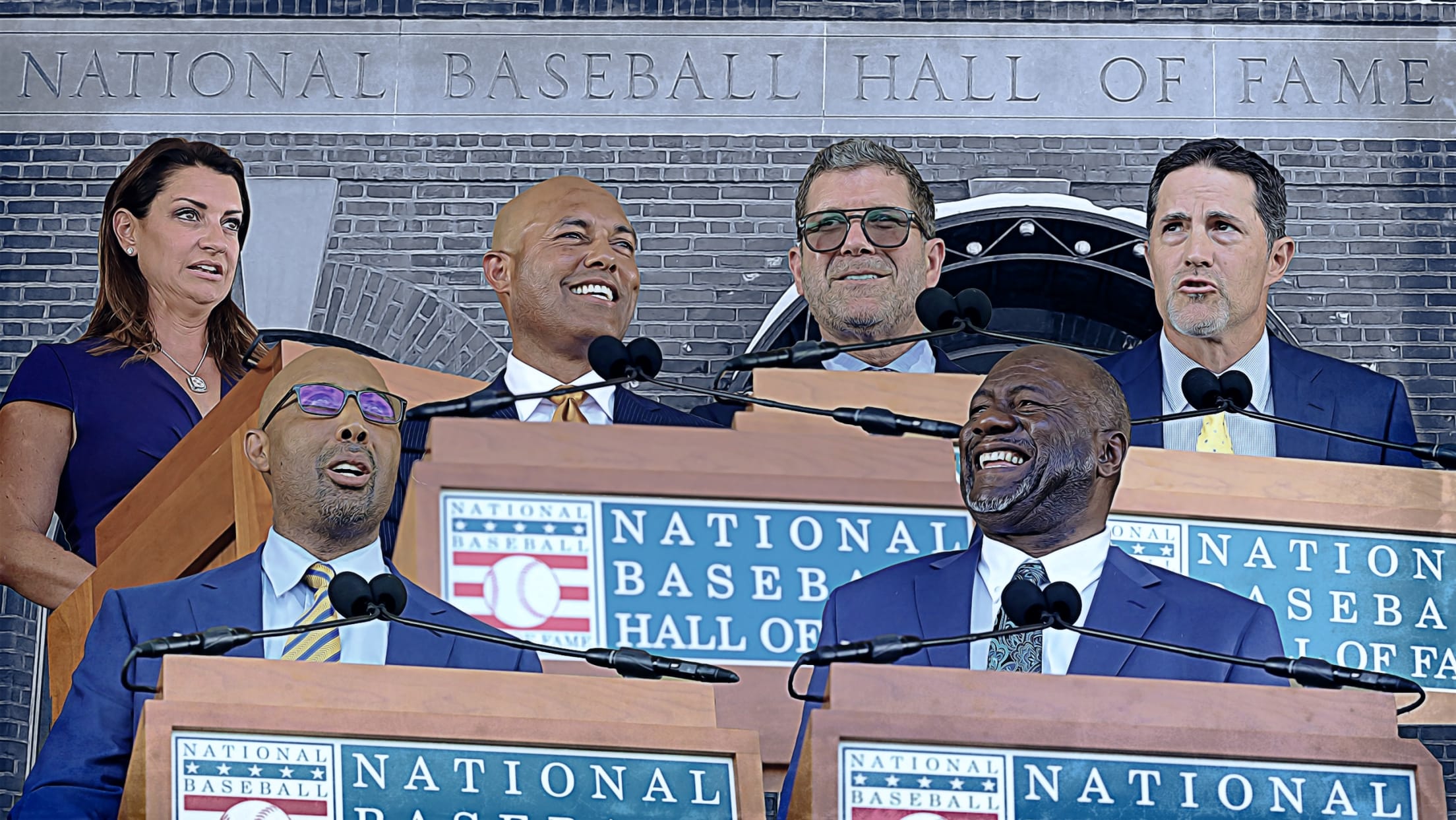 Every July, baseball's greatest legends gather in Cooperstown as new members of the Hall of Fame are inducted into the sport's most hallowed institution. The Class of 2019 -- Mariano Rivera, Roy Halladay, Mike Mussina, Edgar Martinez, Lee Smith and Harold Baines -- includes the greatest closer of all time
Who taught Doc the cutter? Only the best to do it
Cutter grip ball, once shared with late pitcher, among items in New Inductees exhibit
COOPERSTOWN, N.Y. -- Among the more than 40,000 three-dimensional artifacts in the National Baseball Hall of Fame and Museum, one stands out as profoundly poignant on this induction weekend. It's a baseball with two fingers and a thumb traced in blue ink over the curved red seams and white horsehide,
HOF players and managers, broken down by team
Cap choices accompany legends' Cooperstown plaques for eternity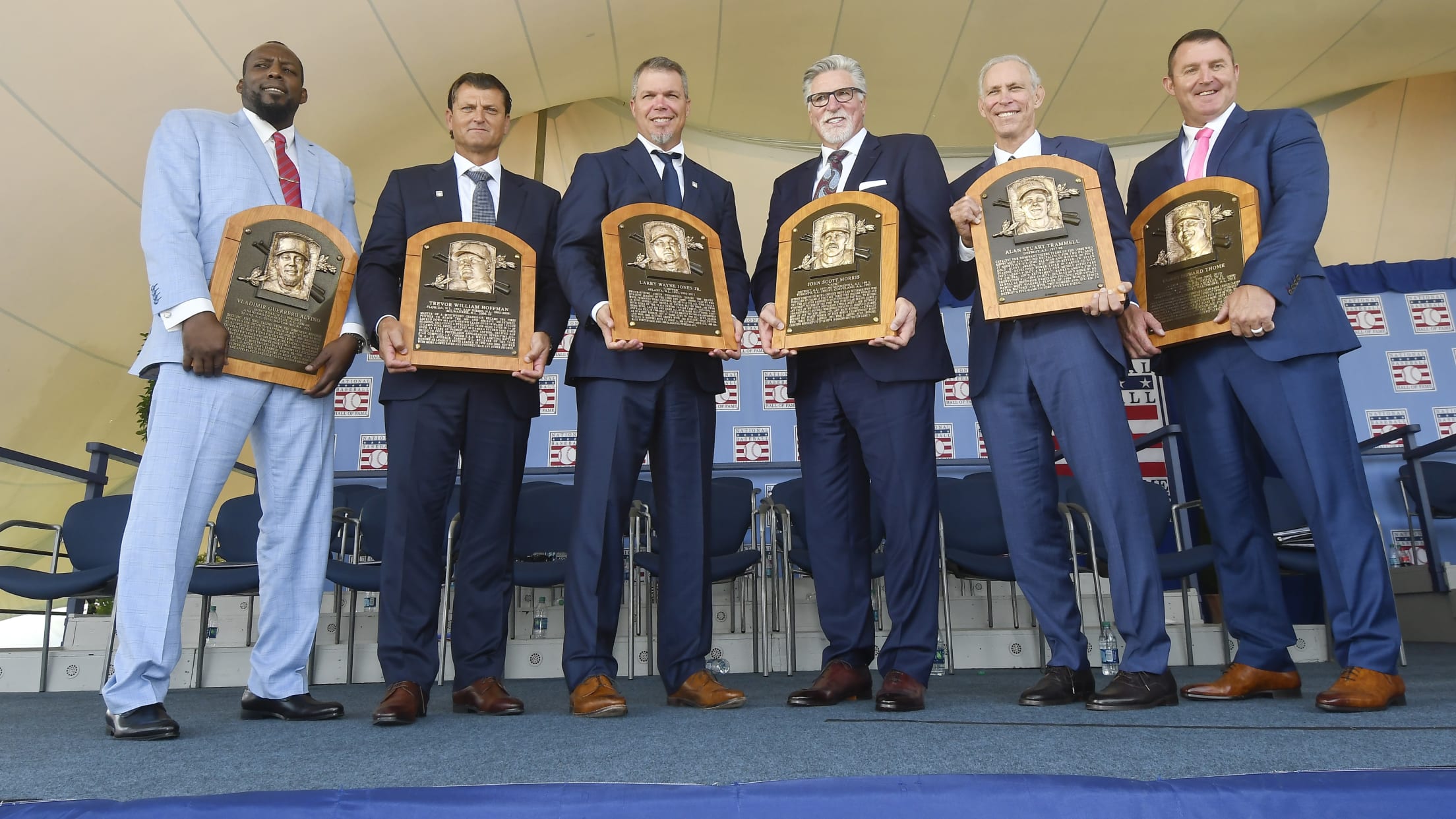 When Induction Day rolls around in Cooperstown, the biggest thrill for a fanbase (outside of celebrating the actual player, of course) might be seeing its team's logo ensconced on the bronze plaque. The designation typically means that the player defined his career in that city -- or perhaps even led
Spotlight on Baines as he enters Hall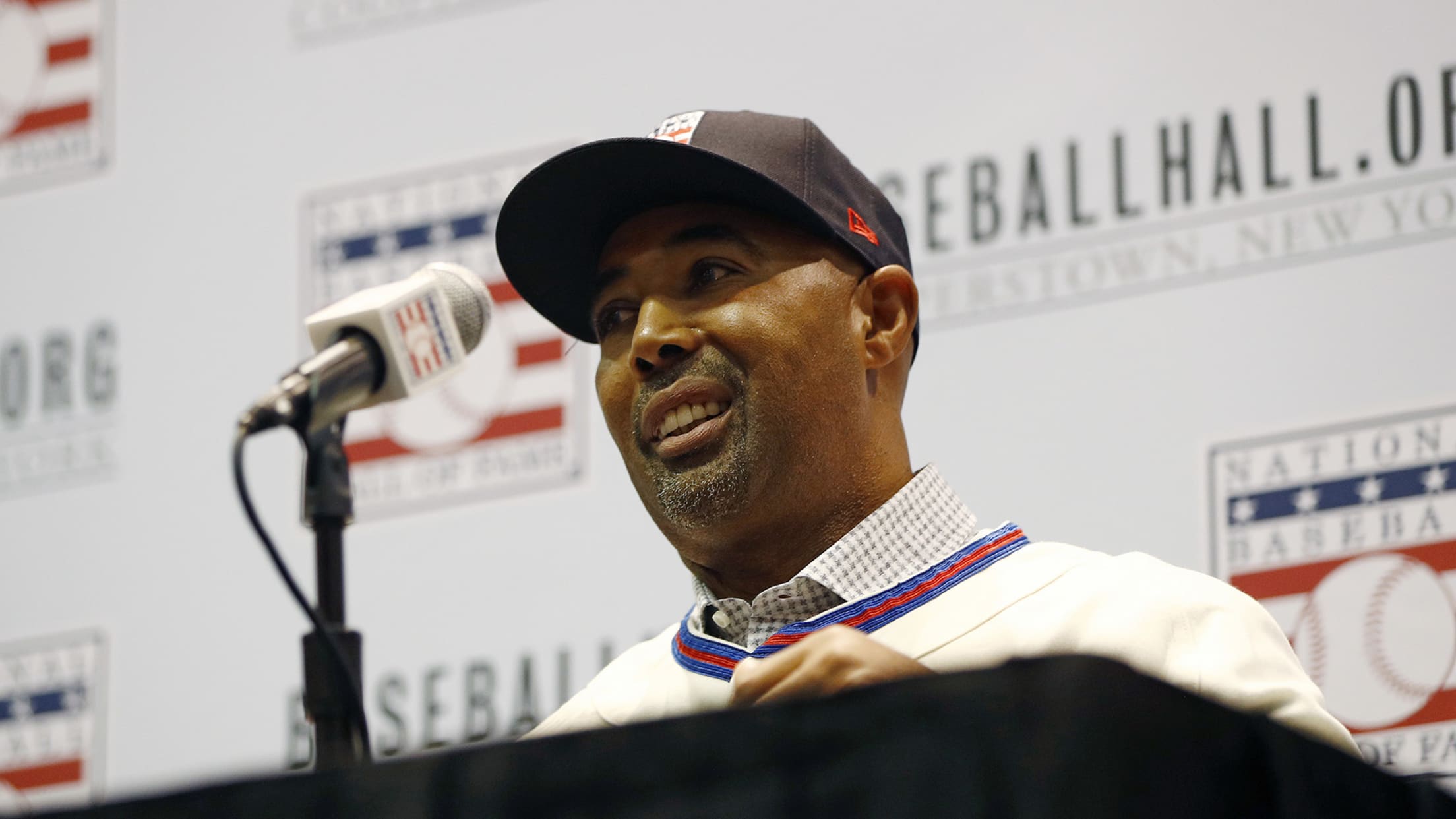 COOPERSTOWN, N.Y. -- For Harold Baines, the spotlight that comes with being inducted into the National Baseball Hall of Fame is definitely not his favorite part of the process. After posing for pictures with the other four living members of the 2019 class for a huge throng of photographers on
Mussina, Mo to bookend HOF induction today
Former teammates will open, close in Cooperstown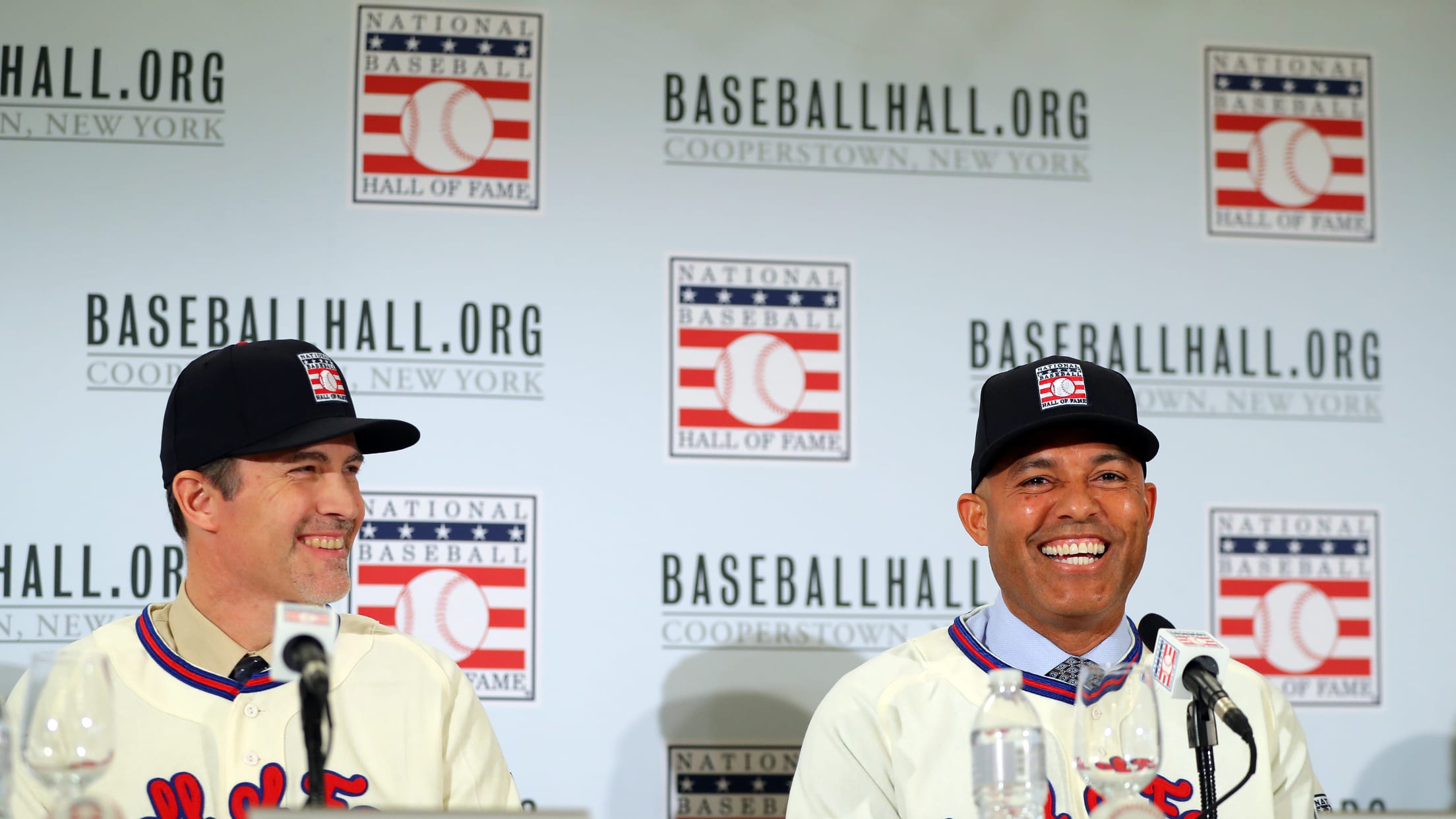 COOPERSTOWN, N.Y. -- For Mike Mussina, the situation seems obvious. With six speeches scheduled for the National Baseball Hall of Fame induction ceremony, what makes more sense than for him to go first and his old teammate, Mariano Rivera, to wrap things up at the end? Rivera was Mussina's closer
6 iconic players joining Hall of Fame today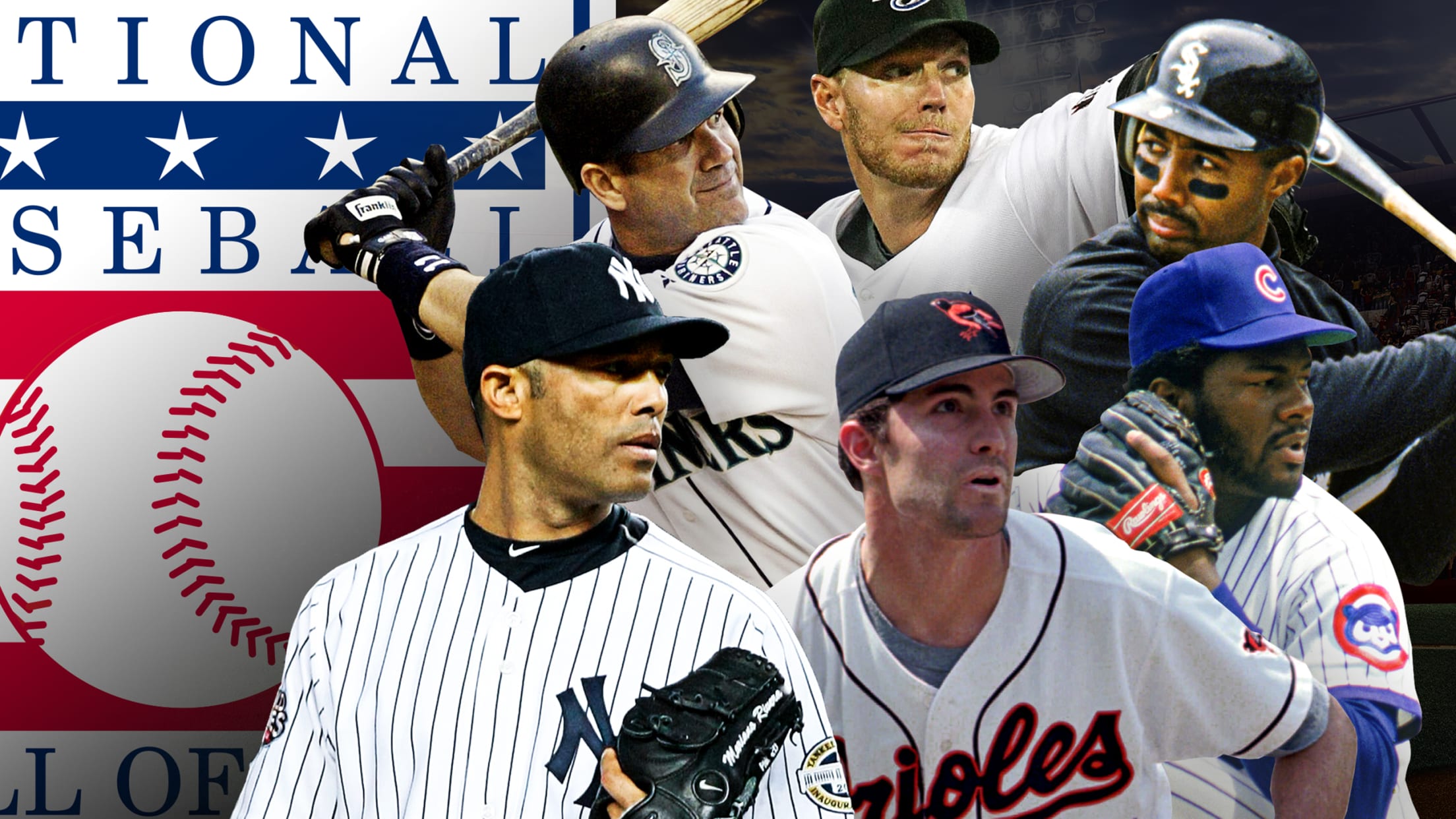 COOPERSTOWN, N.Y. -- The great victories will be felt, as will one great loss. In the vast field, there will be the tens of thousands of baseball fans braving the heat and the threat of rain. On the stage will be five men, the Class of 2019, whose realized dreams
Martinez lauded by baseball world at Hall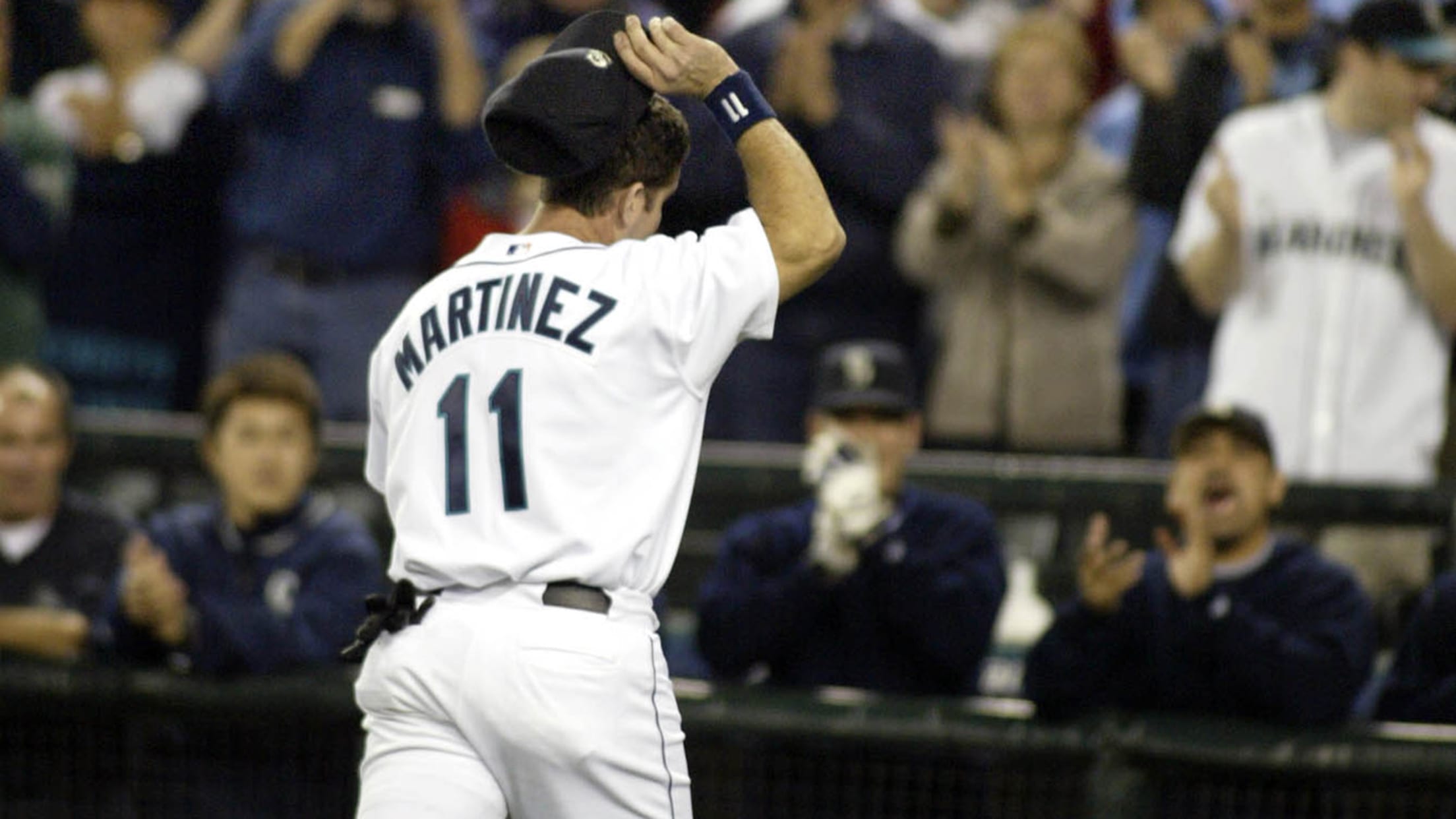 COOPERSTOWN, N.Y. -- As Edgar Martinez prepares to be inducted into the National Baseball Hall of Fame on Sunday (with coverage of the induction beginning at 8 a.m. PT on MLB Network and streamed live on MLB.com), here's what others are saying about the long-time Mariners standout: Fellow Hall of
Stark, Helfer honored by Baseball Hall of Fame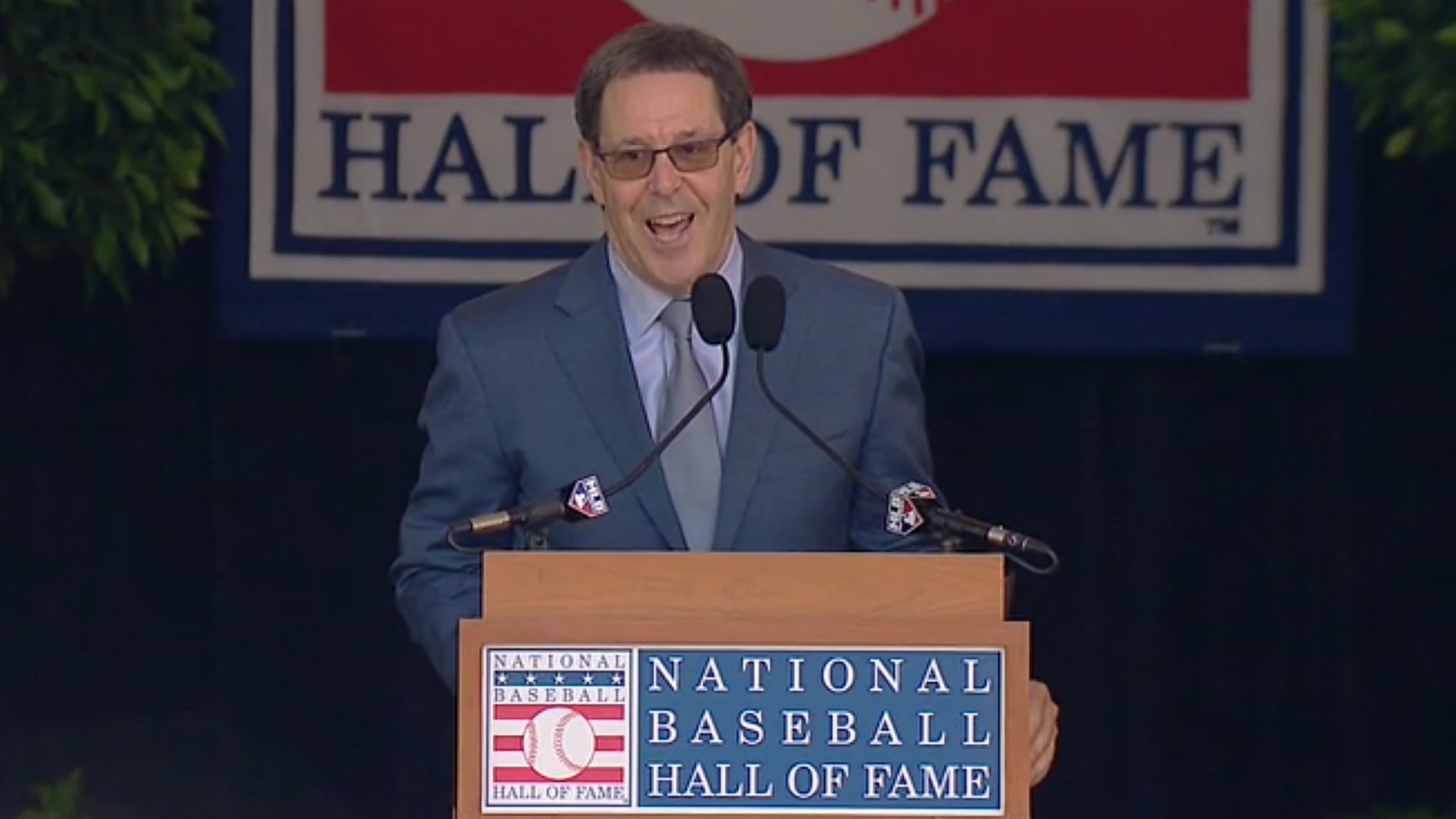 COOPERSTOWN, N.Y. -- Jayson Stark dreamed as a child that he would become a baseball writer. He went on to become one of the best. How cool is that? On Saturday, Stark received the 70th J.G. Taylor Spink Award for his "meritorious contribution to baseball writing" at the famed Doubleday
Edgar's long journey to Hall set to conclude
Mariners icon set for Cooperstown induction on Sunday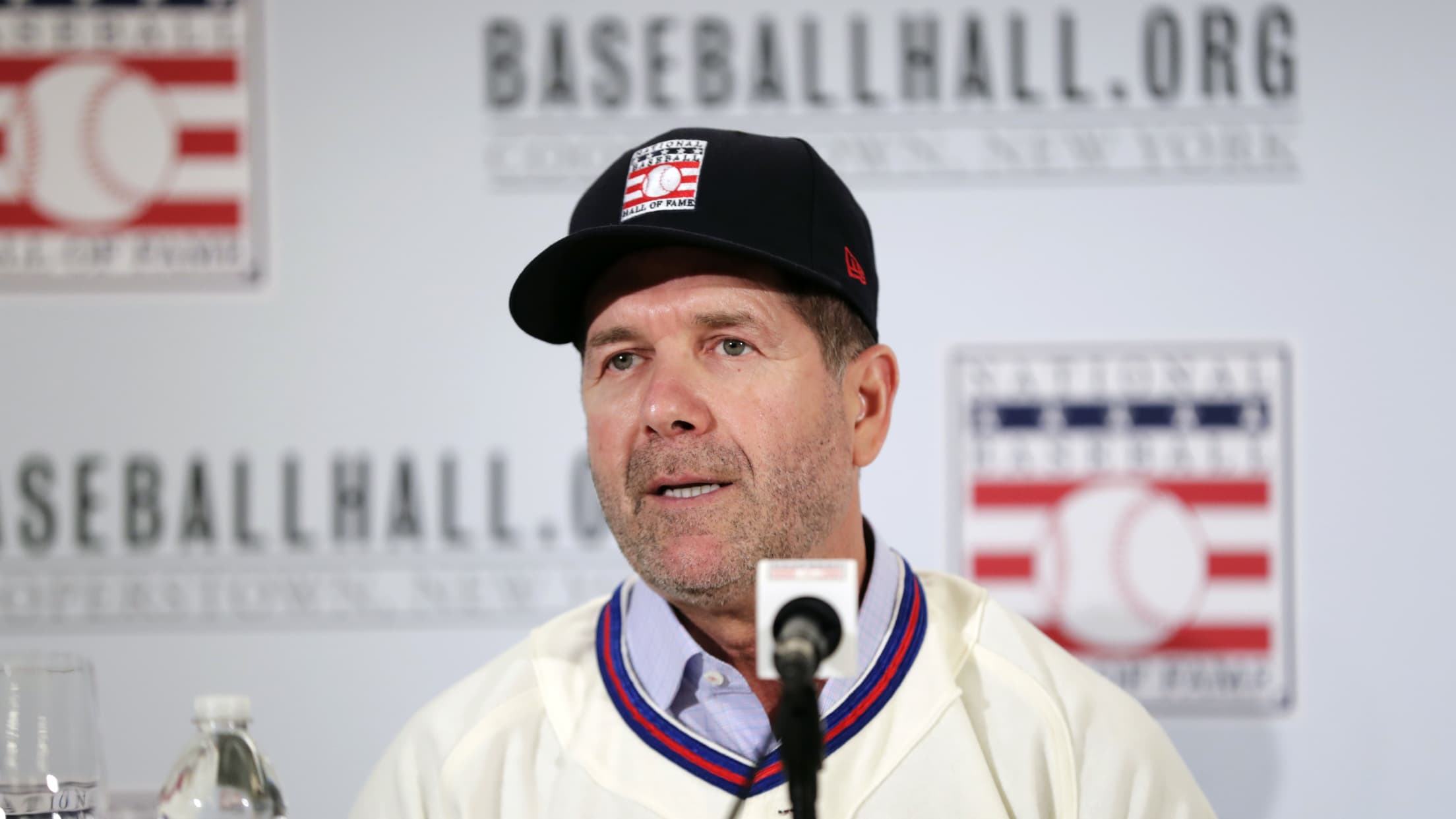 COOPERSTOWN, N.Y. -- For Edgar Martinez, this moment has been 10 years in the making. Or 36 years, really, from the time he broke into professional baseball as a shy 20-year-old at Class A Short Season in Bellingham, Wash. But the reality is finally sinking in for Martinez. He'll finally
HOF inductee Smith's key to his success? Sleep
COOPERSTOWN, N.Y. -- It took Lee Smith a long time to get to Cooperstown, but he is savoring the experience now that he is here. "All the work paid off," he said. Smith, 61, smiled and laughed easily Saturday afternoon at the Clark Sports Center, just outside of town and
Can you guess these Hall of Famers from what is written on their plaques?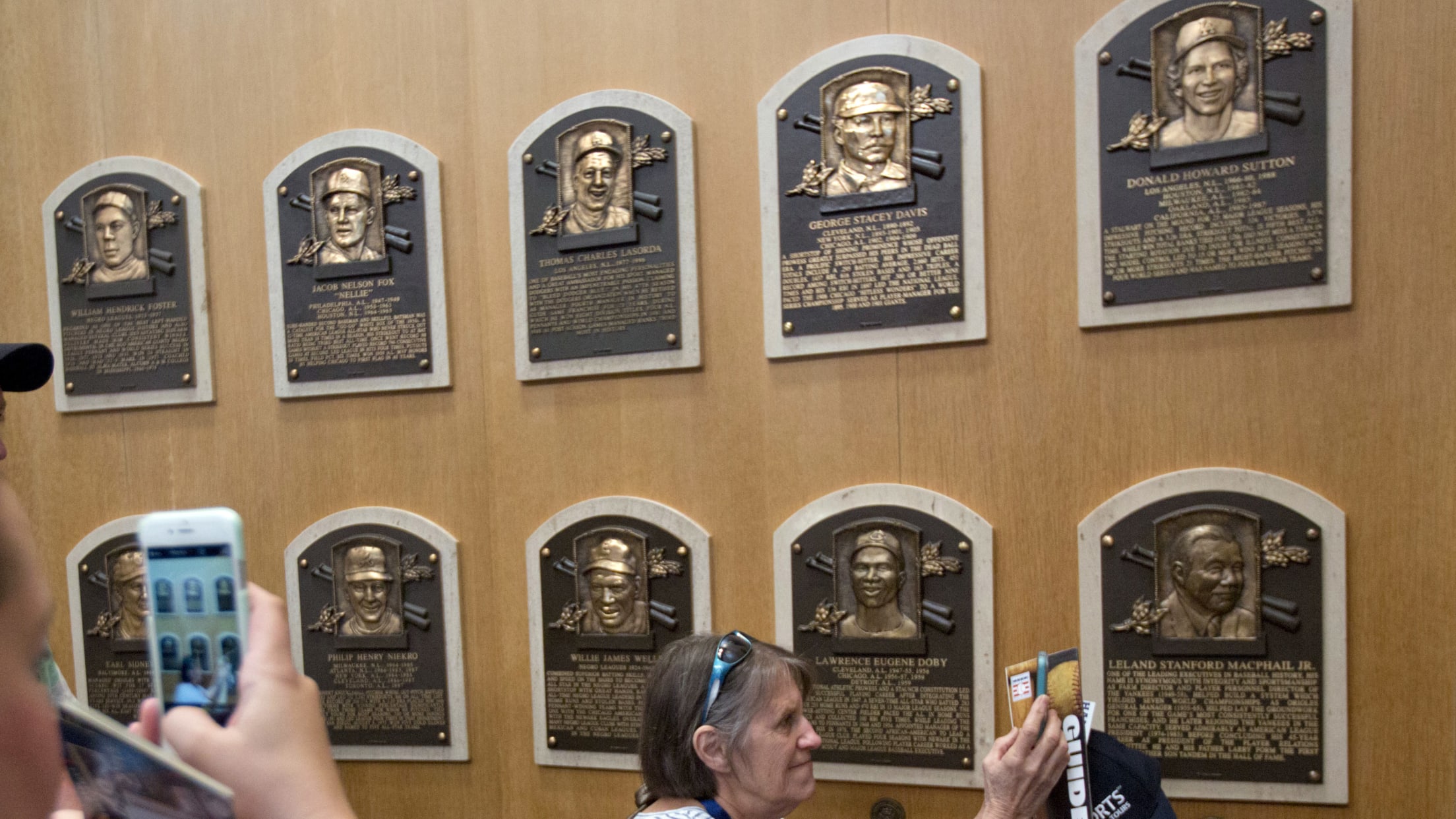 The Hall of Fame's Plaque Gallery is an art museum. Each of the 323 tablets -- with six more coming this weekend -- is different, and not just because each one depicts a different person, but because of numerous other variations -- the angle of the portrait, the Hall of
Why Mariano Rivera was the heart and soul of the Yankees' '90s dynasty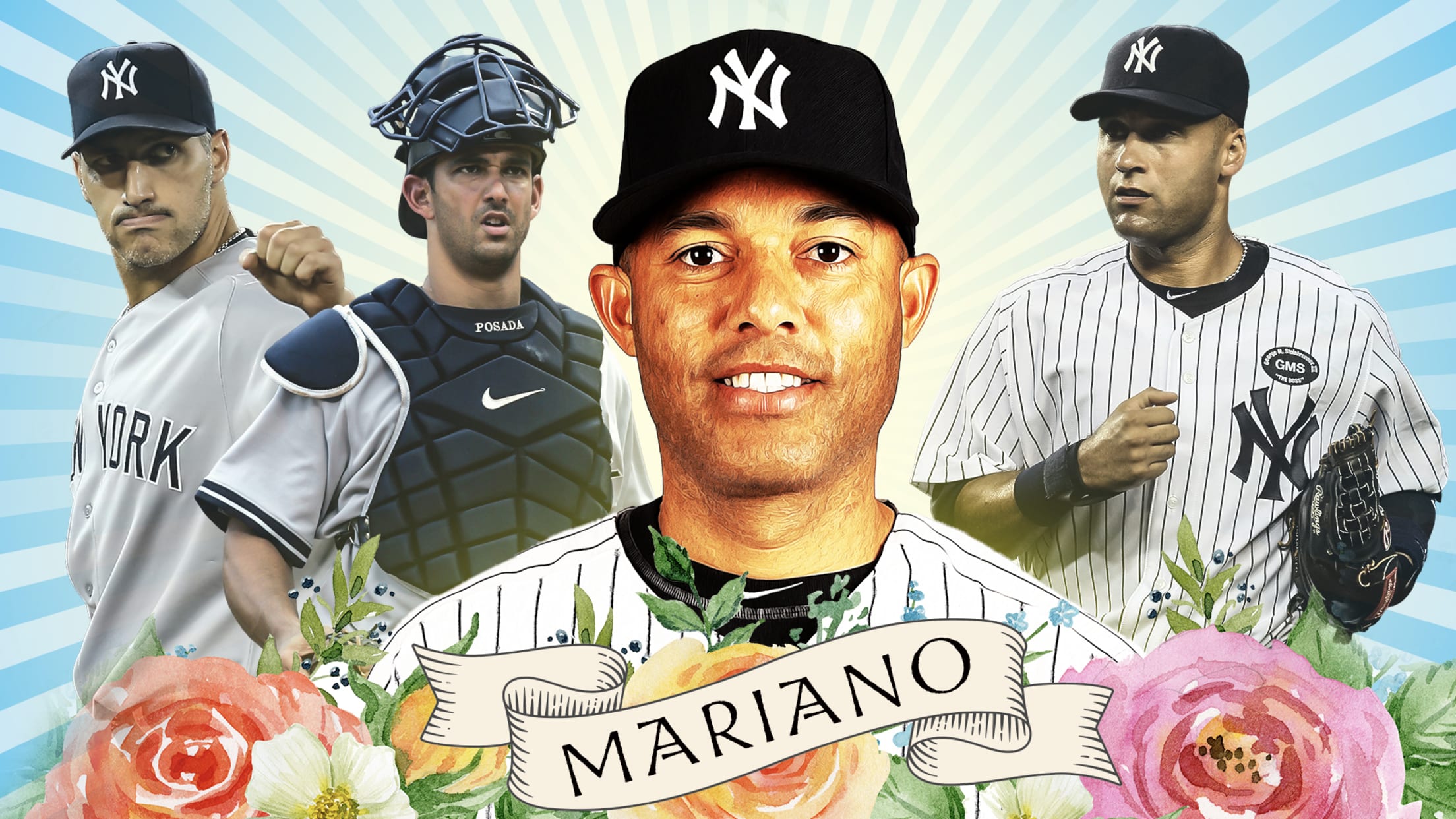 I'll admit that I was as guilty as anyone. I'd rehearse the jump throw in the backyard until my dad practically dragged me in for dinner. I held on to the Sports Illustrated cover -- "Good field, good hit, good guy" -- for years. I didn't show up for my