Explore Modesto's John Thurman Field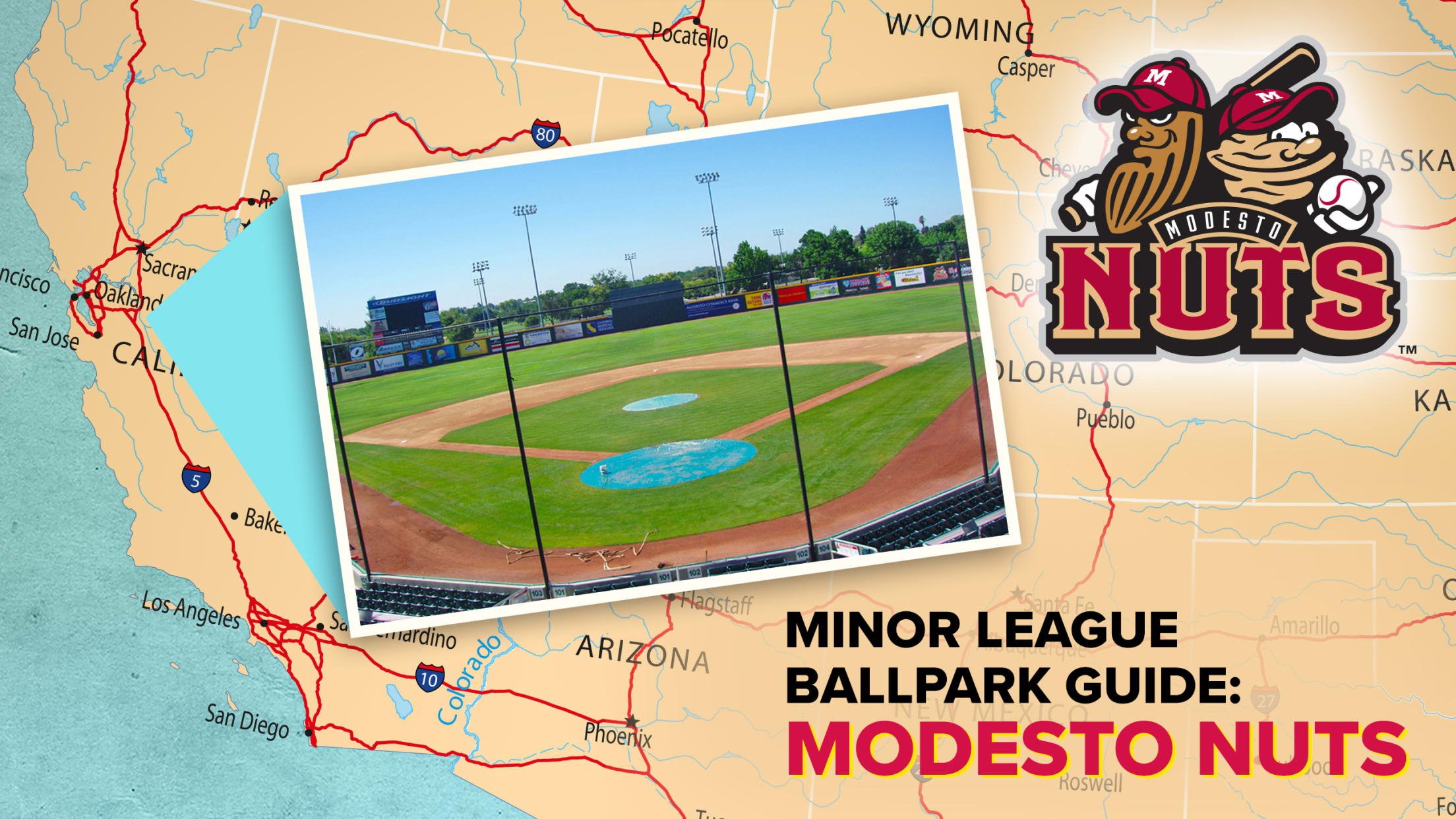 Welcome to John Thurman Field, where the Modesto Nuts keep the parent-club Mariners rooted in the mainland, the fans celebrate their agricultural roots and mascots Al, Wally and Shelly never get too salty.
Mariners land outfielder, two shortstops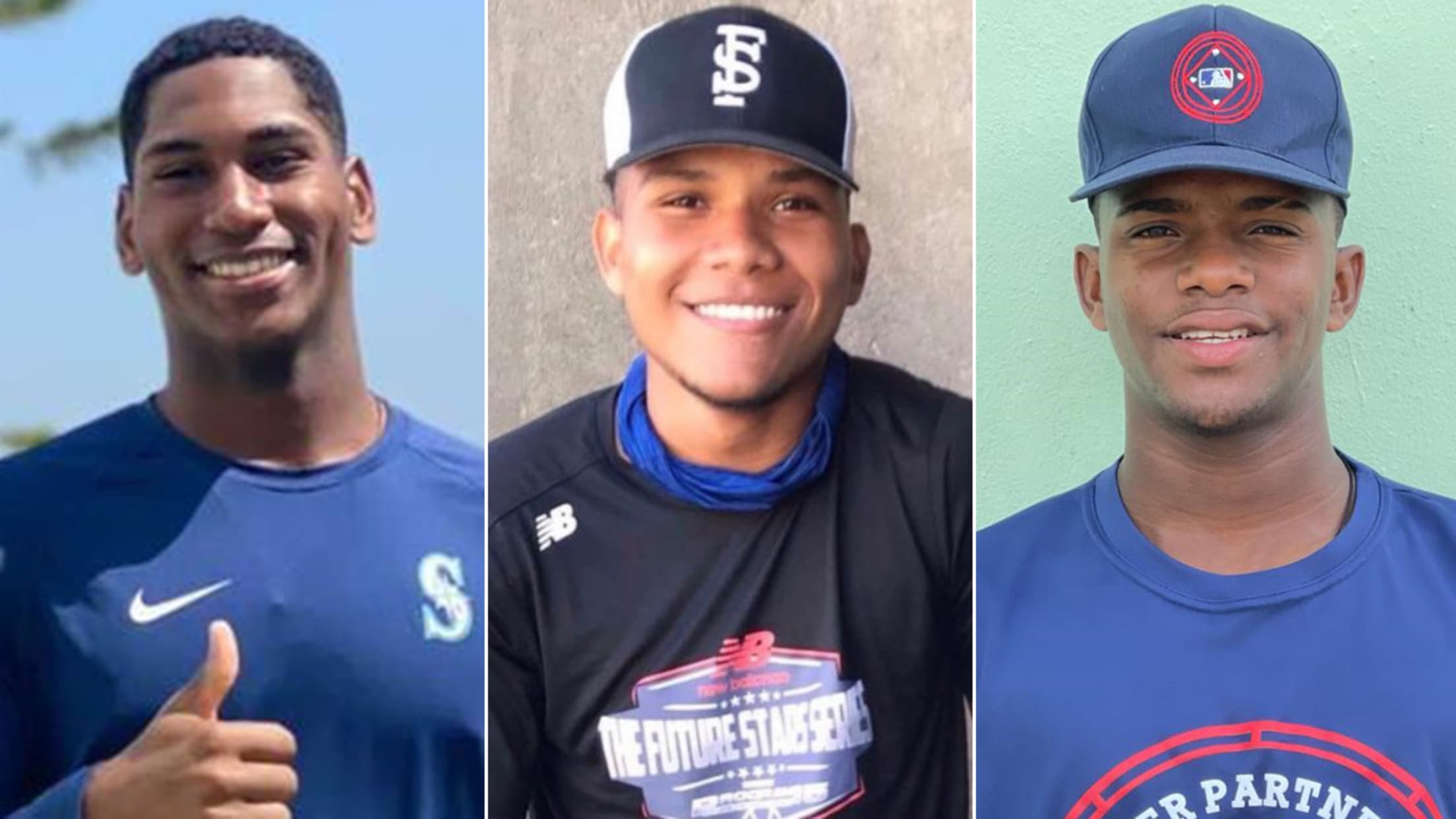 The Mariners added a trio of top international prospects to their system and more could be on the way. The club on Tuesday announced it had signed outfielder Lazaro Montes (No. 8 on MLB.com's Top 50 International Prospects list), shortstop Michael Arroyo (No. 41) and No. 48 Martin Gonzalez, a
Mariners shield J-Rod with 40-man roster call
Seattle protects MLB's No. 2 overall prospect, along with OF and LHP, from Rule 5 Draft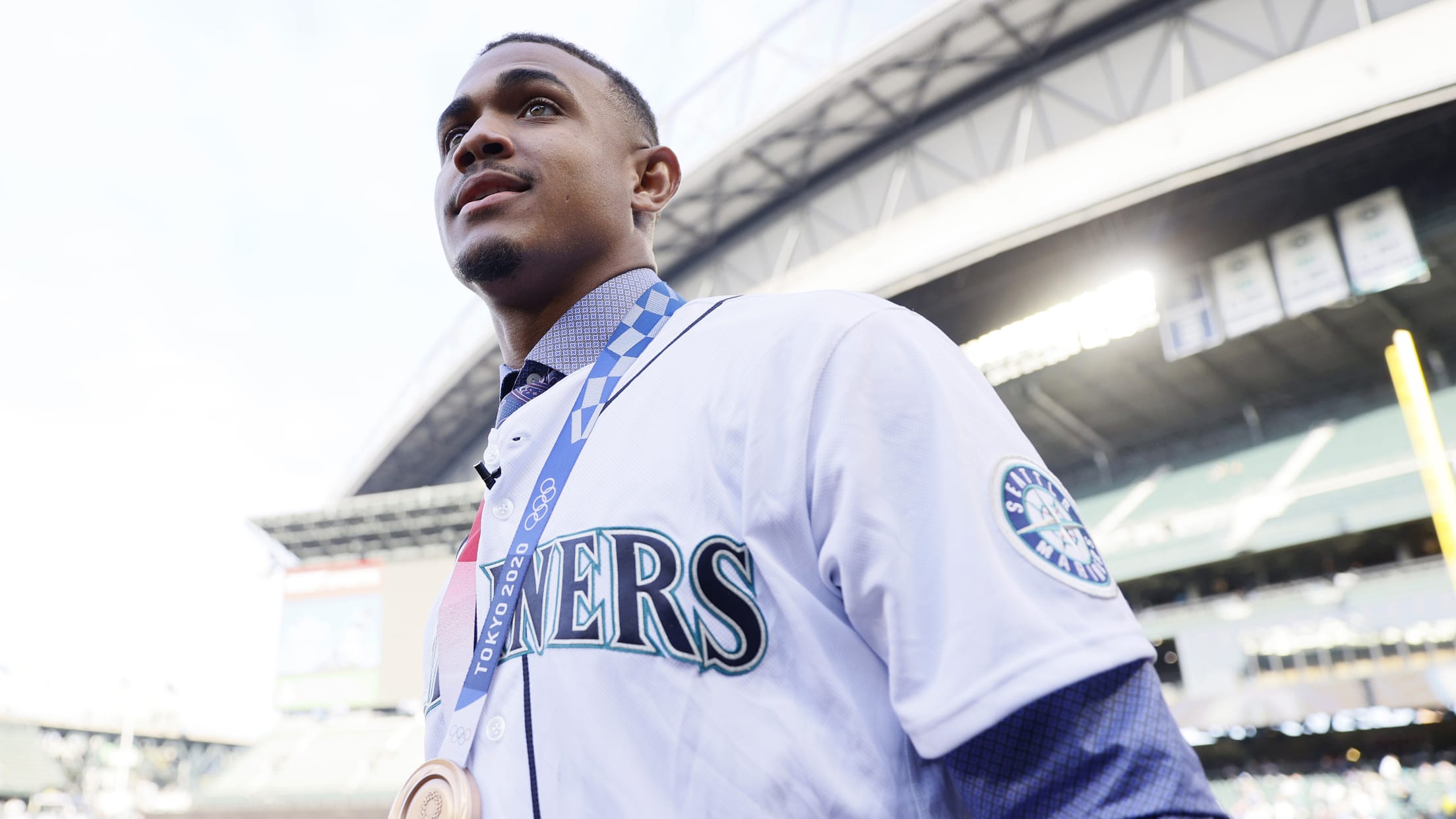 The Mariners took another step on Thursday that indicates Julio Rodríguez is all the closer to his Major League debut. The club added its top prospect to the 40-man roster, along with outfielder Alberto Rodriguez (No. 21 prospect) and left-hander Ray Kerr to bring that total to 39. Why Thursday?
Healthy Hancock recaps Mariners' HP camp
Recovered from shoulder issue, No. 4 prospect building strength in AZ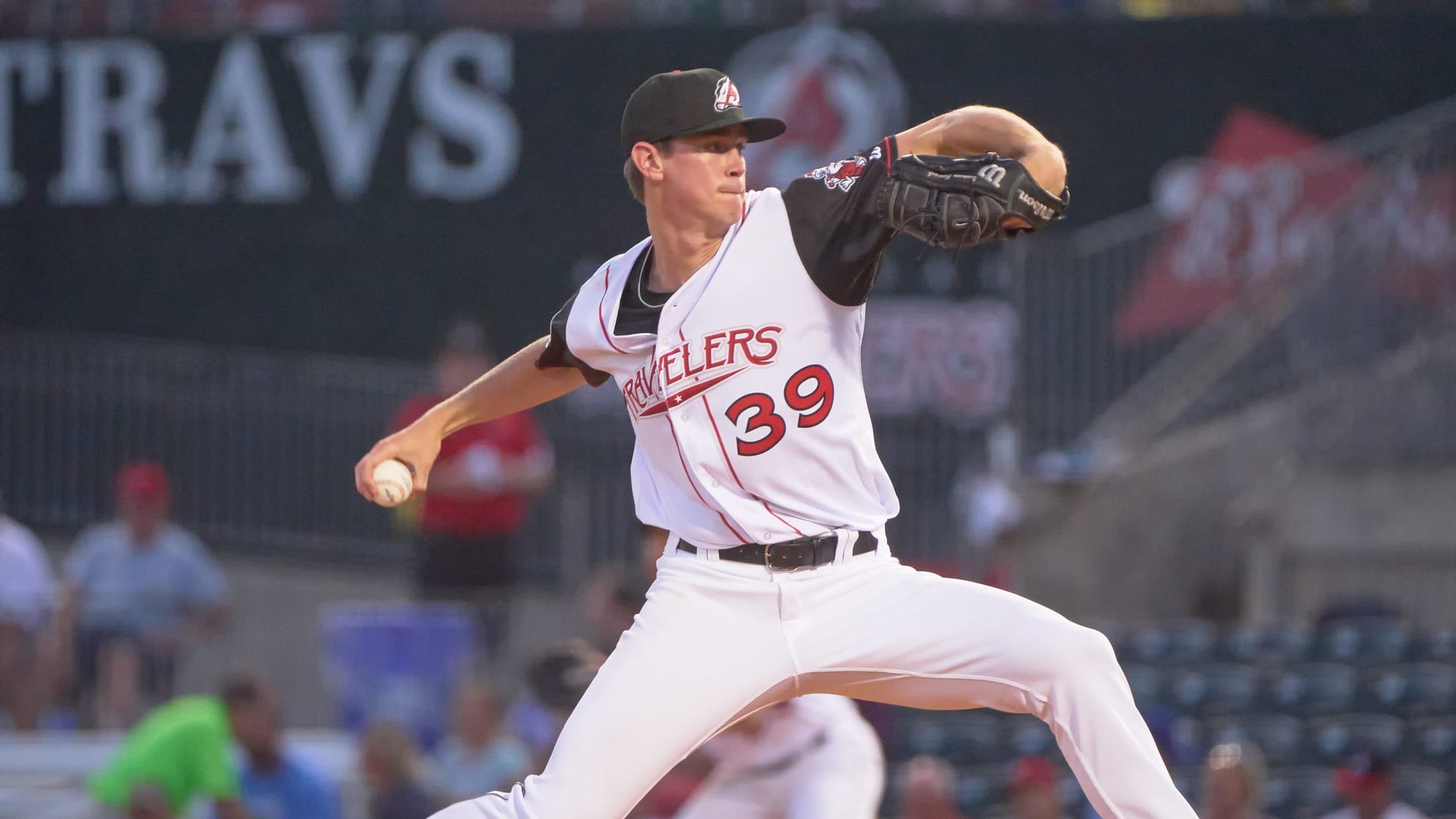 SEATTLE -- Emerson Hancock eagerly watched the Braves' World Series run this year and allowed himself to dream. The Mariners' No. 4 prospect (MLB Pipeline's No. 34 overall) is a South Georgia native and was nearly four years away from being born the last time his childhood team won it
Mariners Minors report: Who broke out in '21?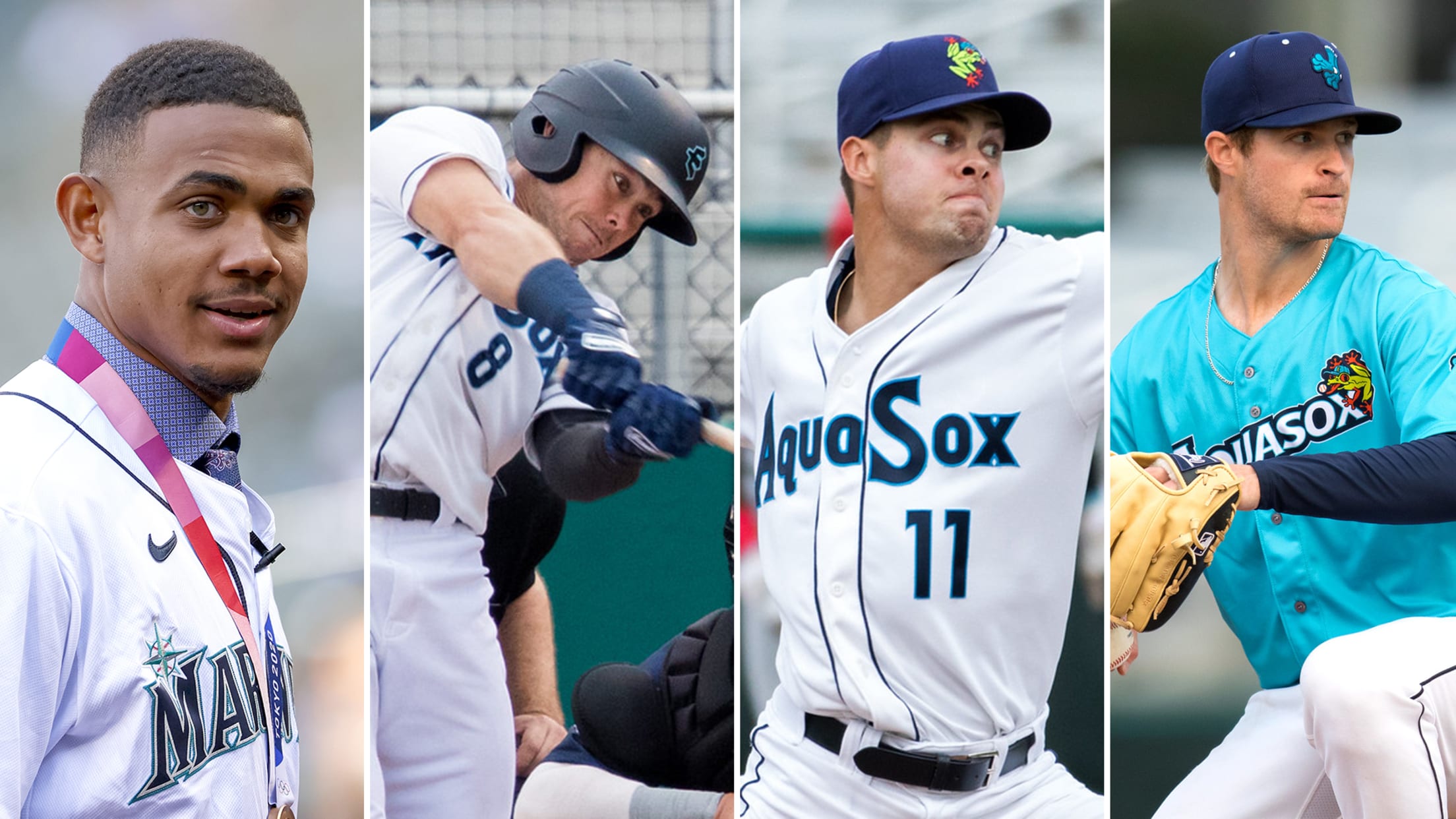 SEATTLE -- For all the excitement built into the Mariners' 90-win season at the big league level, Seattle saw similar on-field results down on the farm. Each of its four Minor League teams and two extended affiliates finished the season above .500, making them one of just four organizations to
J-Rod launches his own YouTube channel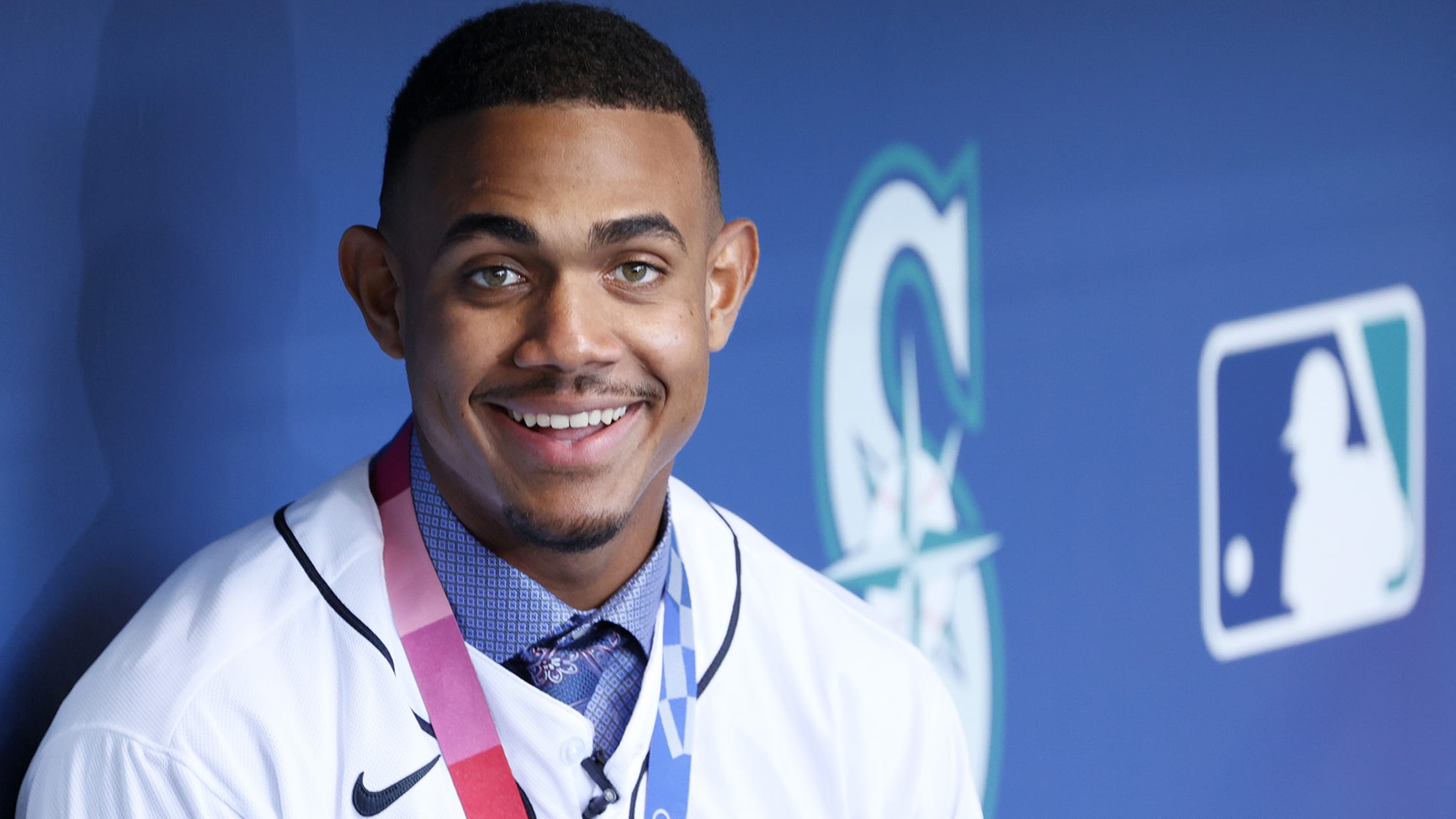 SEATTLE -- Julio Rodríguez made an early impression on Mariners fans during the final weekend of the regular season. The 20-year-old attended his first game at T-Mobile Park and engaged with many from the sellout crowd pregame, before he was honored as the 2021 Alvin Davis "Mr. Mariner" Award recipient.
J-Rod eyes Opening Day roster spot in '22
SEATTLE -- Julio Rodríguez is getting his most tangible taste of the big leagues this weekend, another reminder that the prized outfield prospect is knocking on the doorstep of the game's highest level. In town to be recognized with the rest of the Mariners' Minor League year-end award winners, Rodríguez
Brash (No. 10 prospect) poised to help push
RHP among six Mariners prospects winning MiLB awards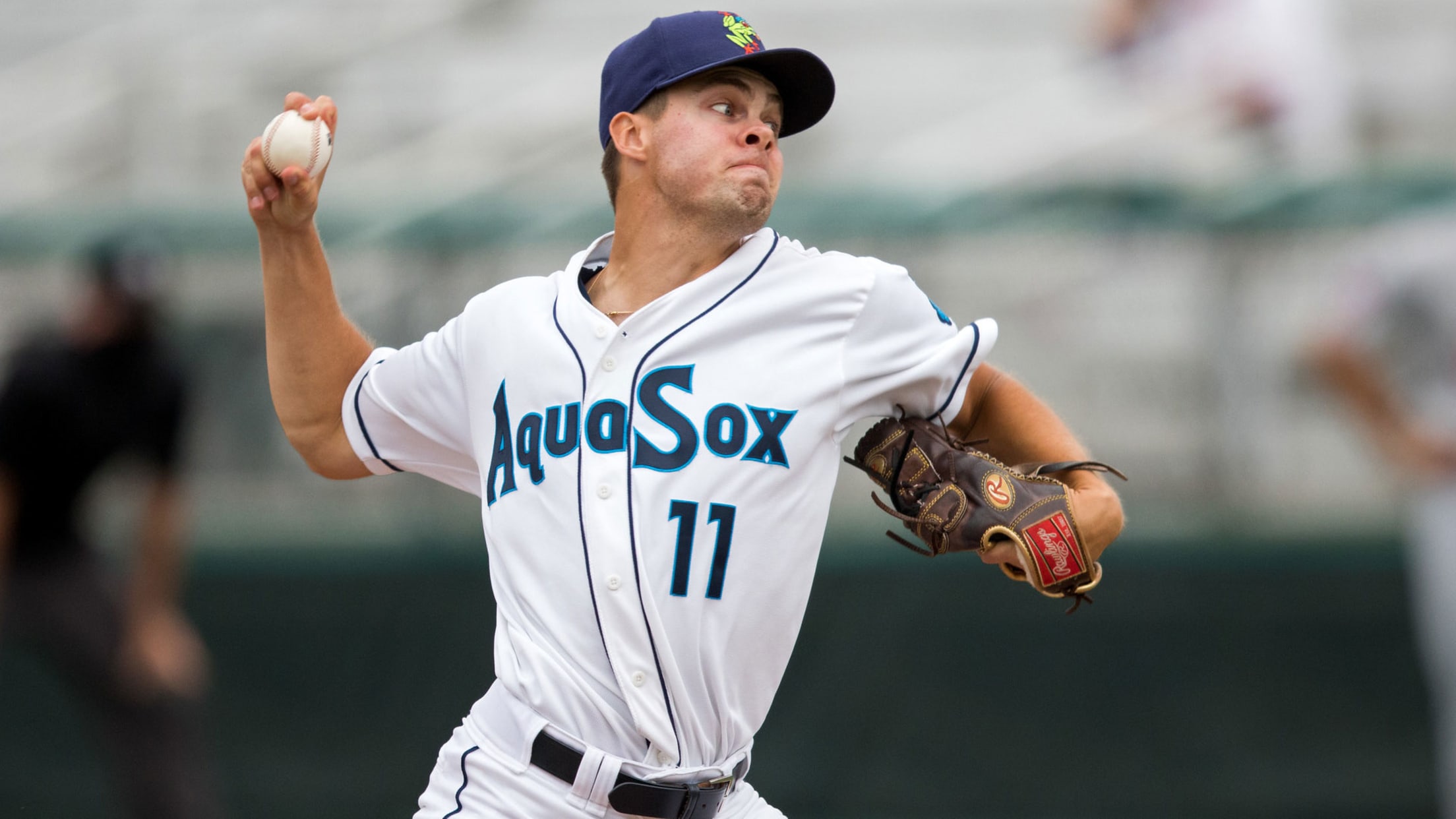 SEATTLE -- Matt Brash officially joined the Mariners on Tuesday and will contribute out of the bullpen over Seattle's final stretch as it chases an American League Wild Card. Low-leverage reliever Matt Andriese was designated for assignment in order to clear a 40-man roster spot for Brash, the club's No.
J-Rod 'coming for more' in 2022
Keeping tabs on the No. 2 overall prospect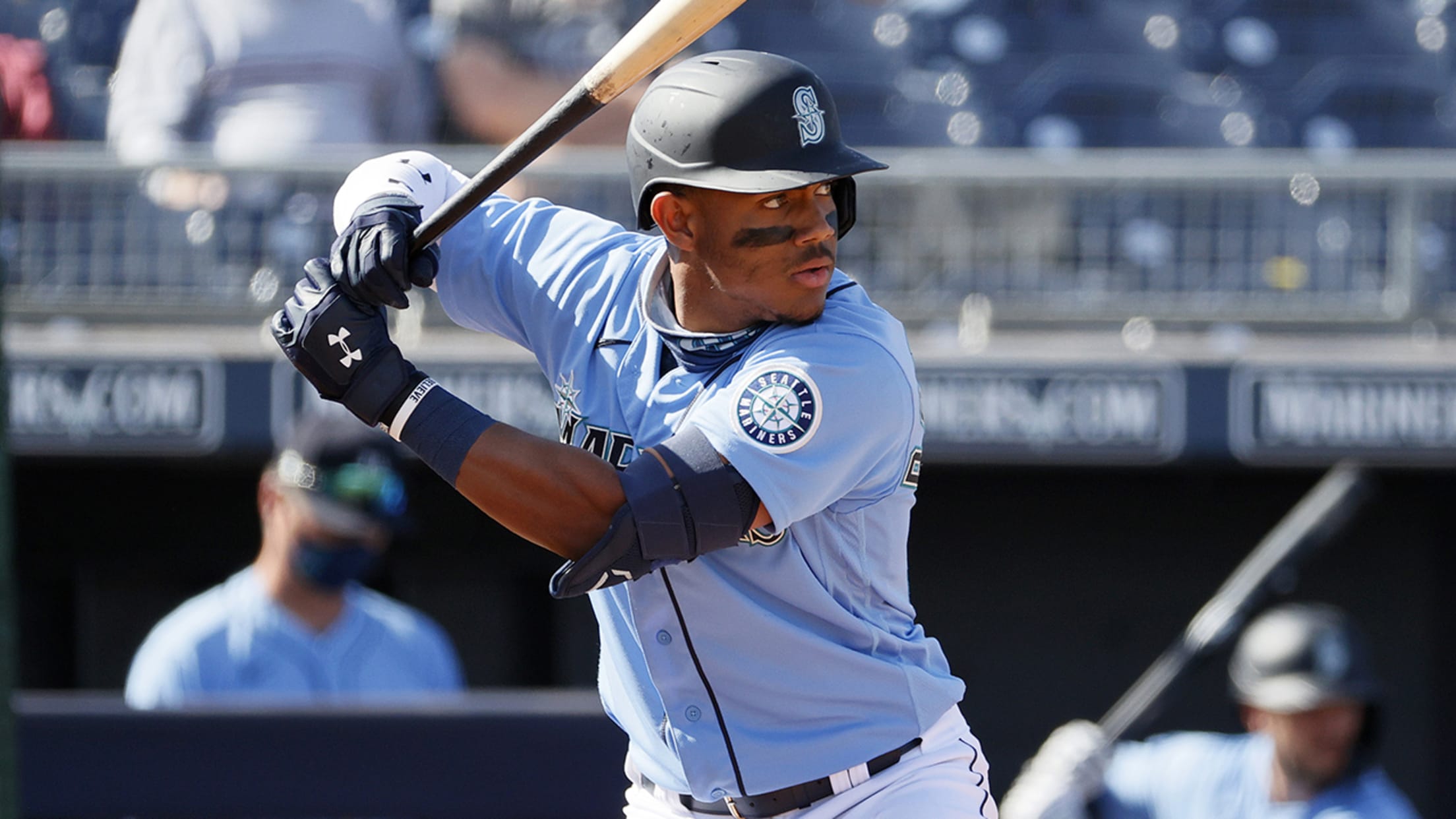 Sept. 27: J-Rod 'coming for more' in 2022 Julio Rodríguez's regular season ended with Double-A Arkansas last weekend, but he's already looking ahead to 2022, posting on Twitter saying as much. Rodríguez returned home to the Dominican Republic, but he will soon begin his offseason training in Tampa, Fla., as
'Big night' from Kelenic helps Mariners gain 
Rookie's first multi-homer game sinks Royals, helps Seattle in playoff chase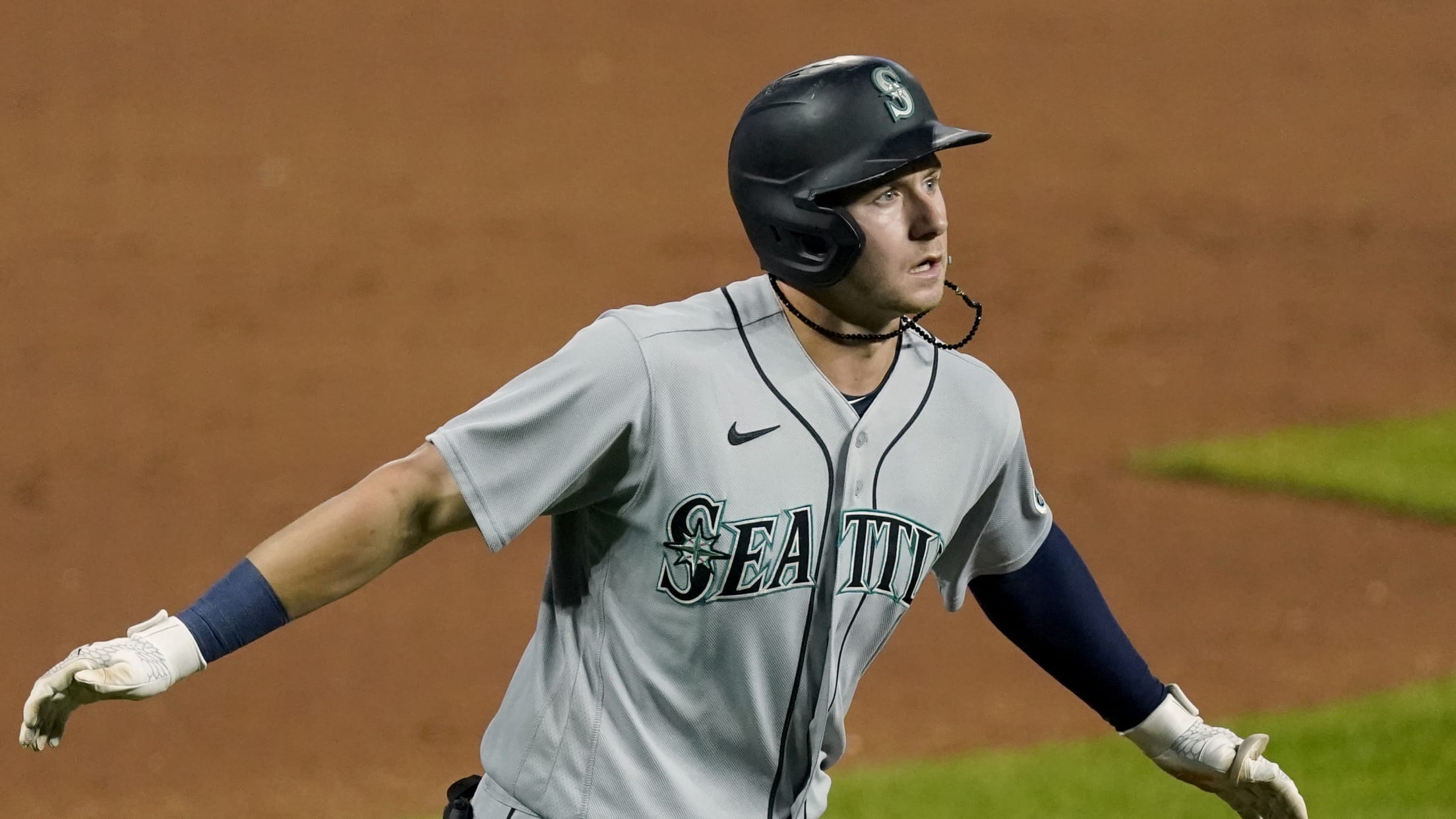 KANSAS CITY -- Jarred Kelenic faced Jon Heasley four times in the Minors in 2019, when they played in the humble ballparks of the Class A South Atlantic League. Kelenic, then the Mariners' top prospect, went a combined 0-for-2 with two walks and a strikeout, and he was picked off
Rodríguez homers twice on 4-hit night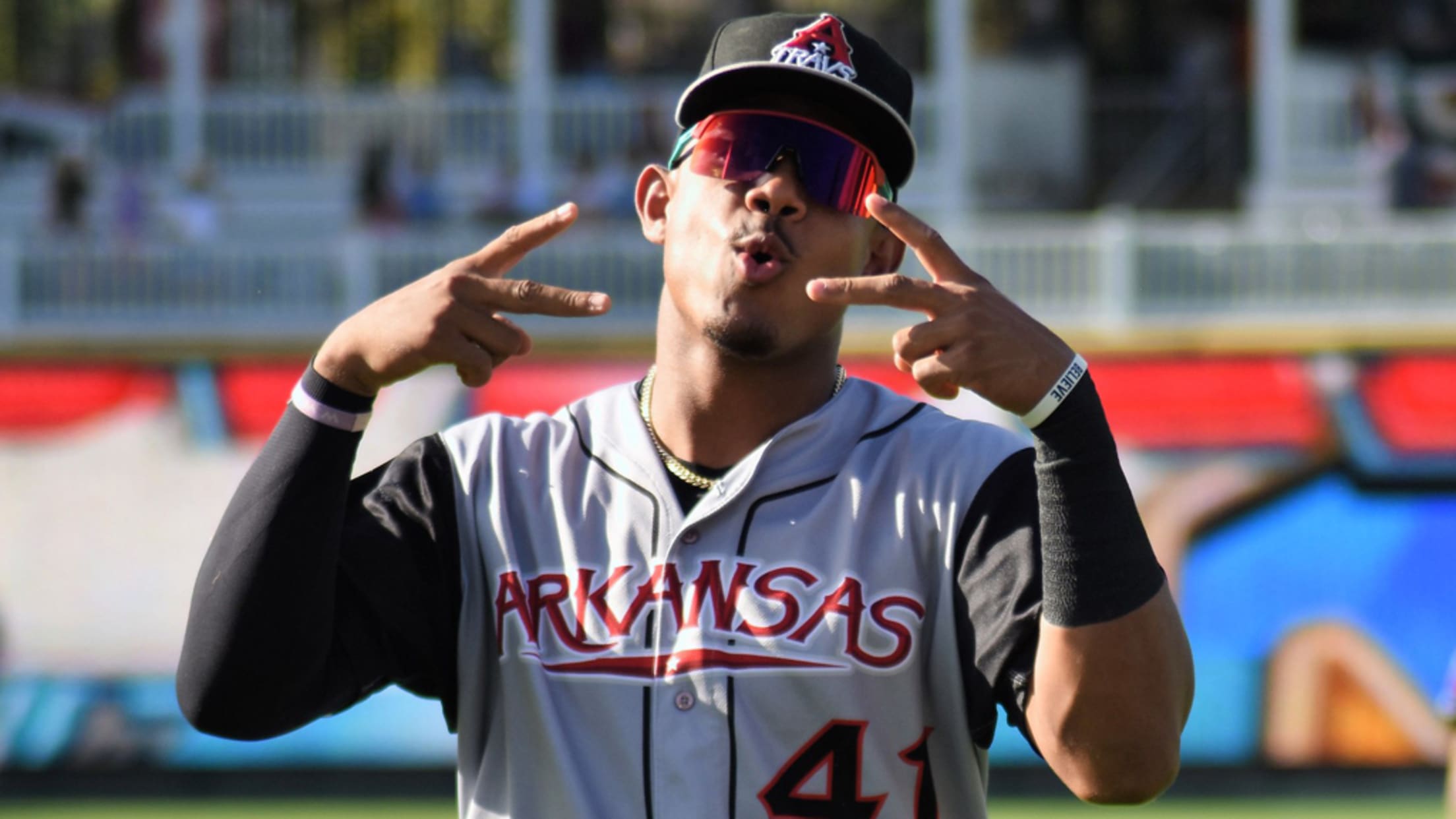 Julio Rodríguez had done just about everything offensively since his bronze medal-winning turn in the Olympics, except for showcasing his trademark power. He changed that with a few violent swings Friday. The No. 2 overall prospect homered twice as part of a 4-for-5, four-RBI showing to lead Double-A Arkansas to
Mariners shut down No. 4 prospect for 2021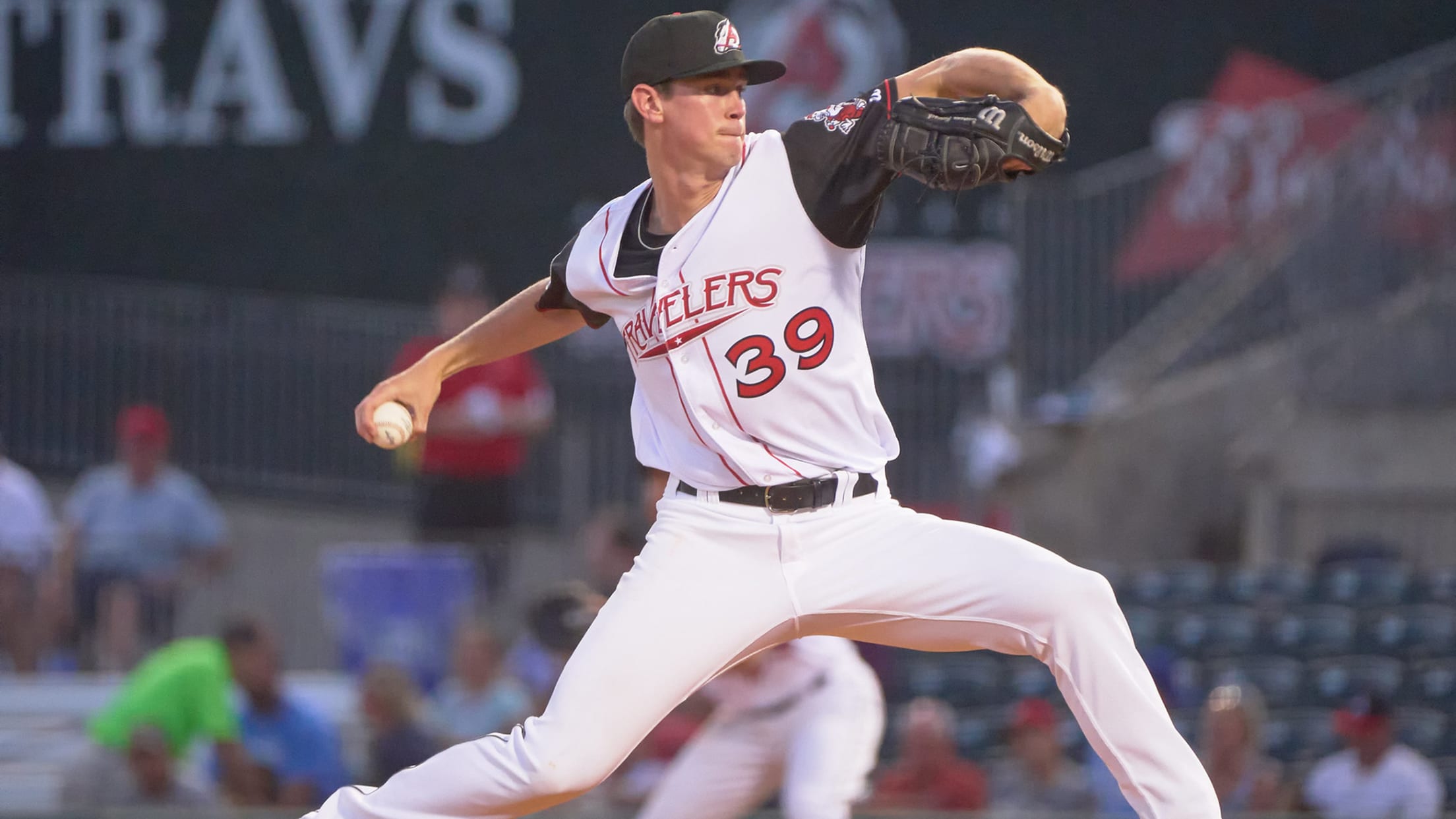 HOUSTON -- Emerson Hancock has been shut down for the season due to a shoulder issue, but there is nothing structurally wrong and the Mariners are sending him to their Spring Training facility in Arizona to build strength in the area. "No setback or structural issues," Mariners general manager Jerry
Daily updates on Julio Rodríguez from Aug.
Keeping tabs on the No. 2 overall prospect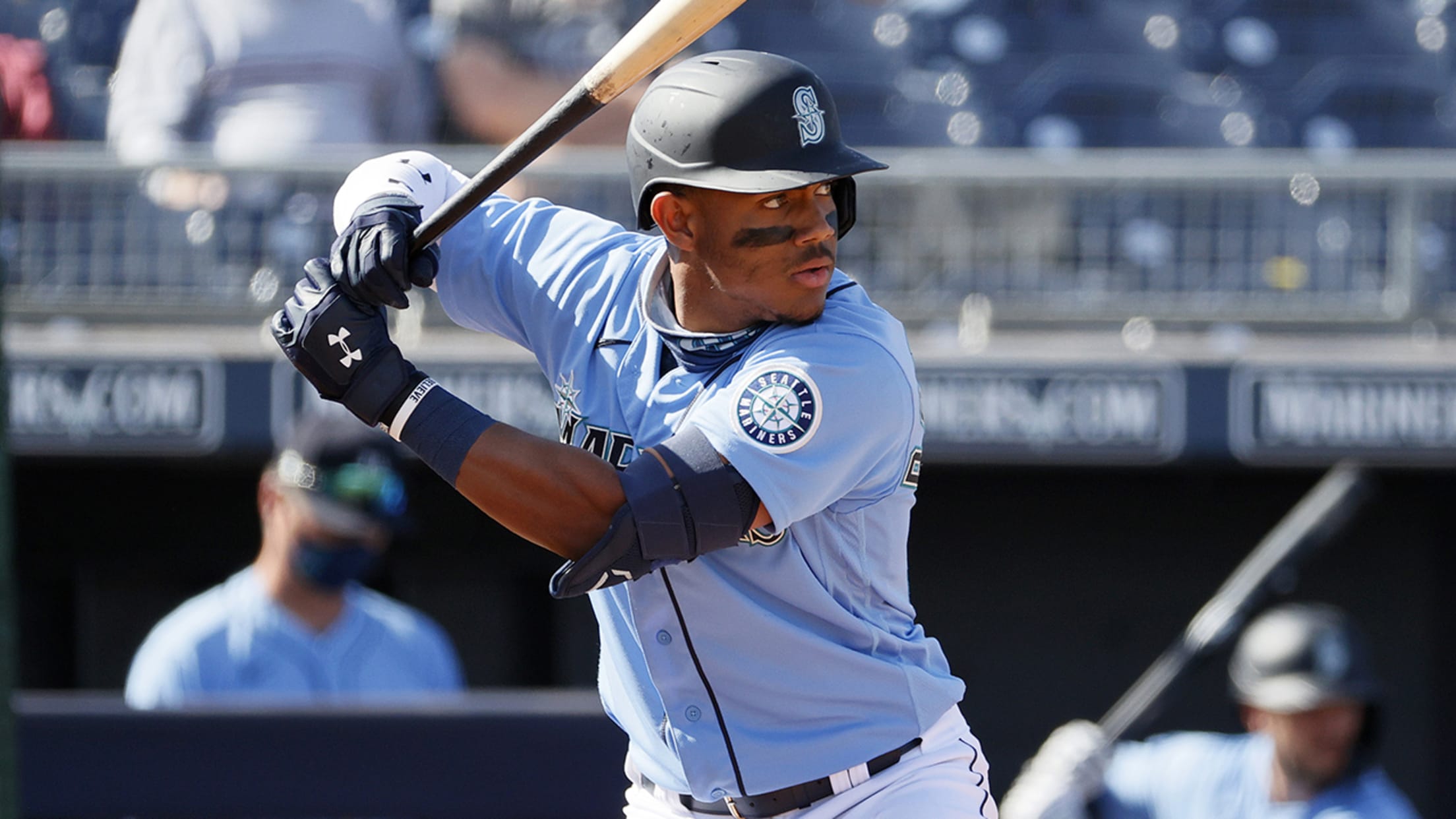 Aug. 31: Three-hit night brings on-base streak to 13 Julio Rodríguez only needed to reach base once to extend his on-base streak to 13 games, but he decided to up the ante and reached four times for Double-A Arkansas. Rodríguez went 3-for-4 with a walk on Tuesday, scoring three runs.
Mariners' farm system moves up to No. 2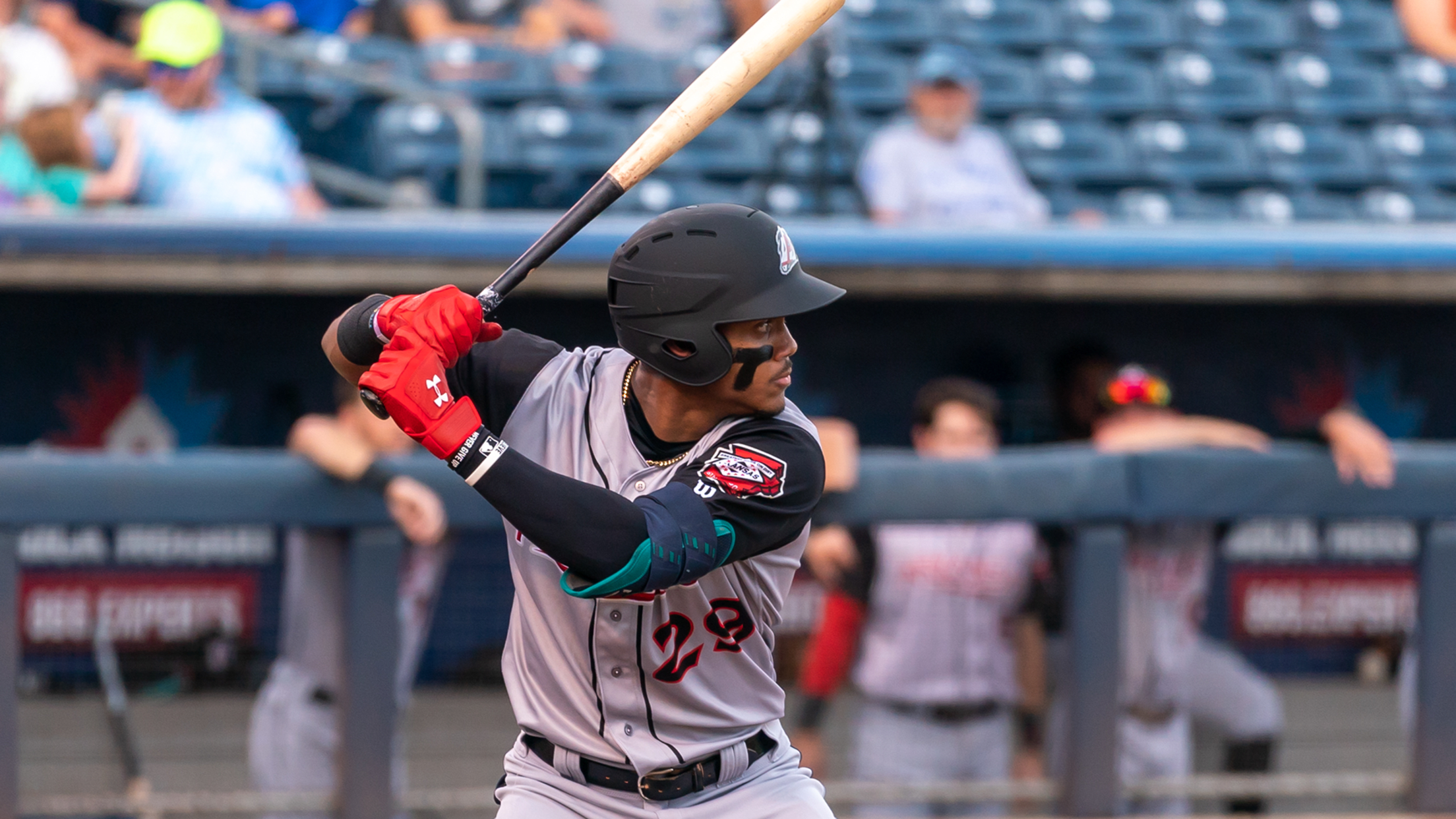 Even as some of the Mariners top prospects like Jarred Kelenic, Logan Gilbert and Taylor Trammell have graduated to the big leagues, the Mariners' farm system ranks as one of the best in baseball. The Mariners were ranked No. 2 in MLB Pipeline's updated farm system rankings behind only the
Notes: Prospects rise in rankings; DH plans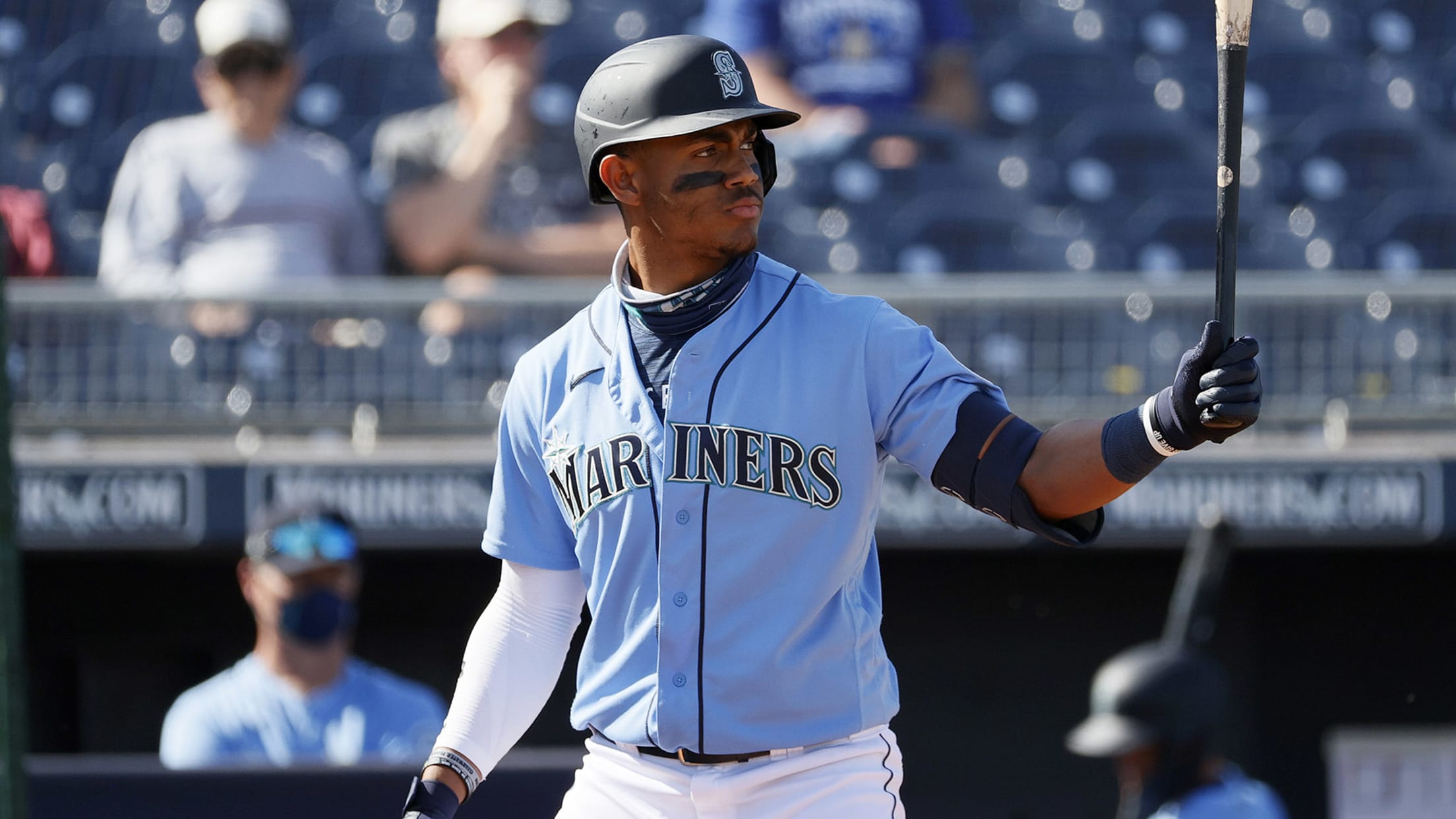 ARLINGTON -- Julio Rodríguez has already emerged as the face of the Mariners' farm system, but he's quickly becoming one of the most prominent faces of the entire Minor Leagues. Rodríguez was listed as the No. 2 prospect in all of baseball in MLB Pipeline's midseason rankings revealed on Wednesday.
Hancock hurls hitless ball in Double-A debut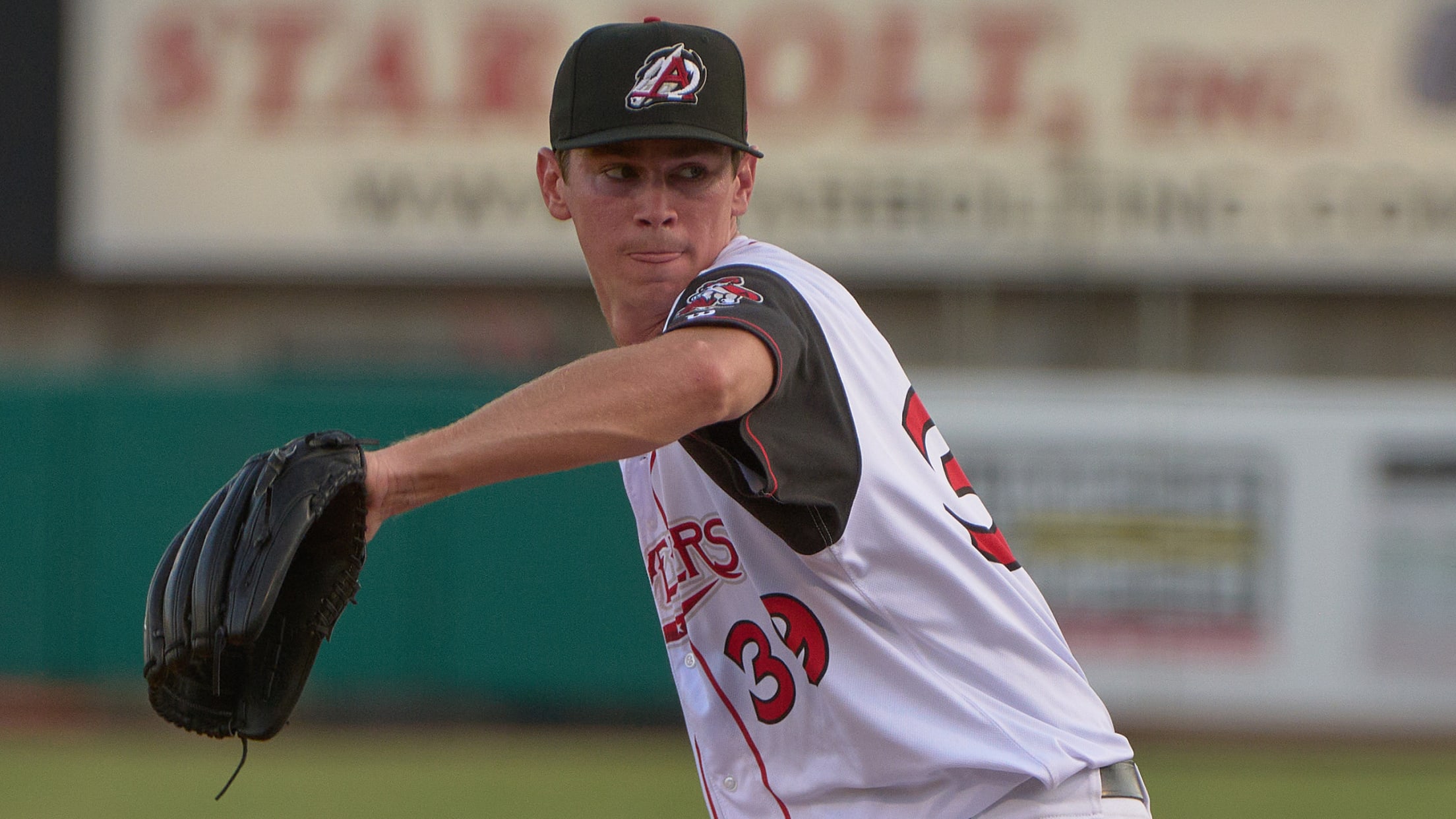 Everyone wants to impress in a debut. Emerson Hancock did that. And then some. The Mariners' No. 2 prospect per MLB Pipeline (and No. 21 overall) threw 4 2/3 hitless innings with six strikeouts and one walk in his first taste of Double-A ball in Arkansas' 14-4 rout of Springfield
2 exciting Mariners prospects hit Double-A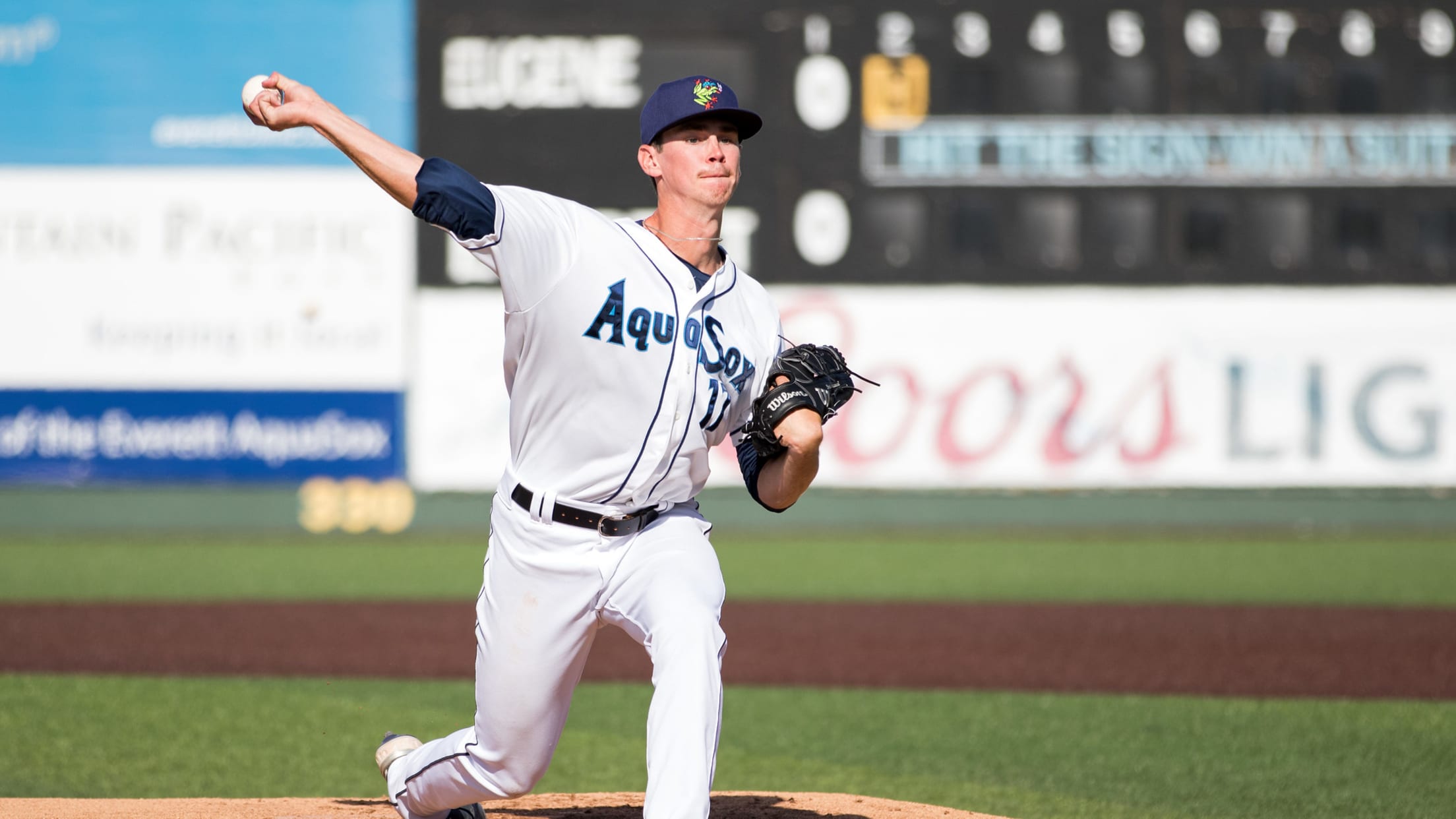 SEATTLE -- The Mariners promoted two of their top pitching prospects in less than 24 hours of each other, as right-handers Emerson Hancock and George Kirby, two critical pieces in Seattle's rebuild, have advanced from High-A Everett to Double-A Arkansas. Hancock will start Wednesday for the Travelers against Springfield, and
Mariners 'sensitive' in building pitching talent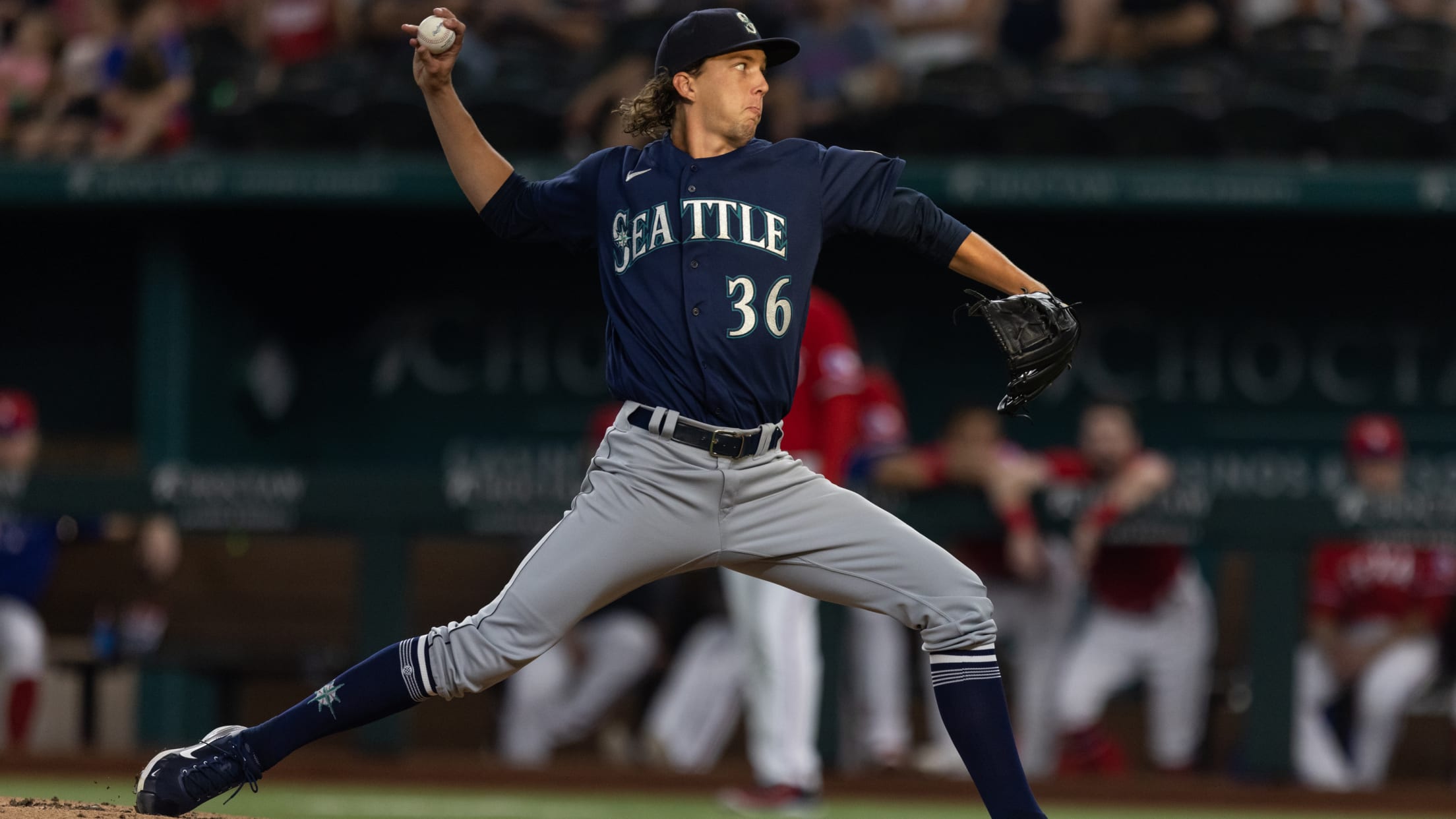 It's no secret that Seattle's farm system, along with its current Major League team, are rife with pitching talent. With Logan Gilbert leading the charge for the Mariners at the big league level and Seattle's No. 3-ranked prospect, Emerson Hancock, and No. 4-ranked prospect, George Kirby, continuing to develop in
Daily updates on Julio Rodríguez from July
Keeping tabs on the No. 5 overall prospect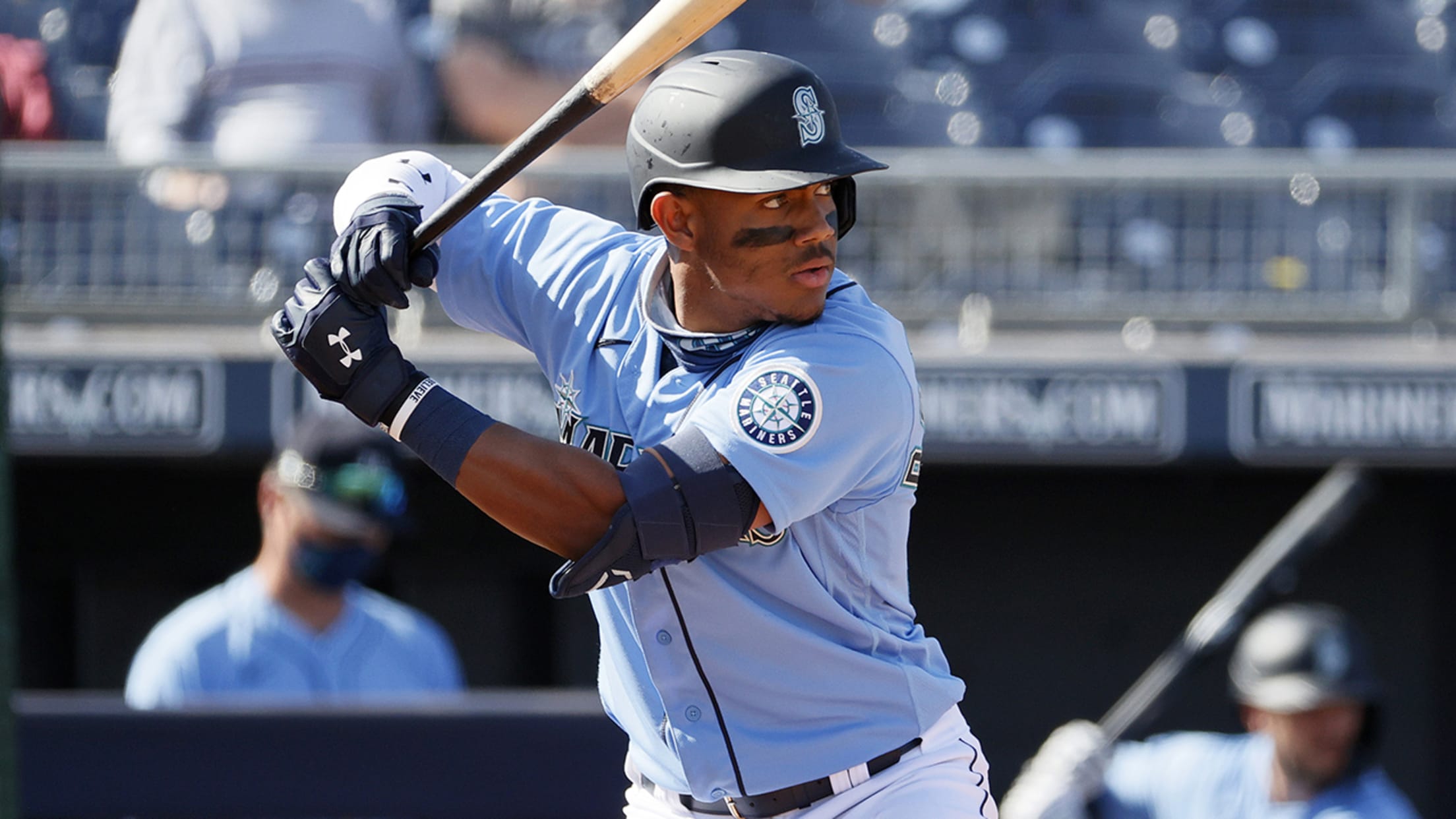 July 29: Brushes off collision in second Olympic game with three hits Julio Rodríguez was part of a scary collision with second baseman Gustavo Nuñez during the third inning of the Dominican Republic's matchup with Mexico on Thursday. The two ran into each other going for a fly ball in
Kelenic impresses as Seattle comes up short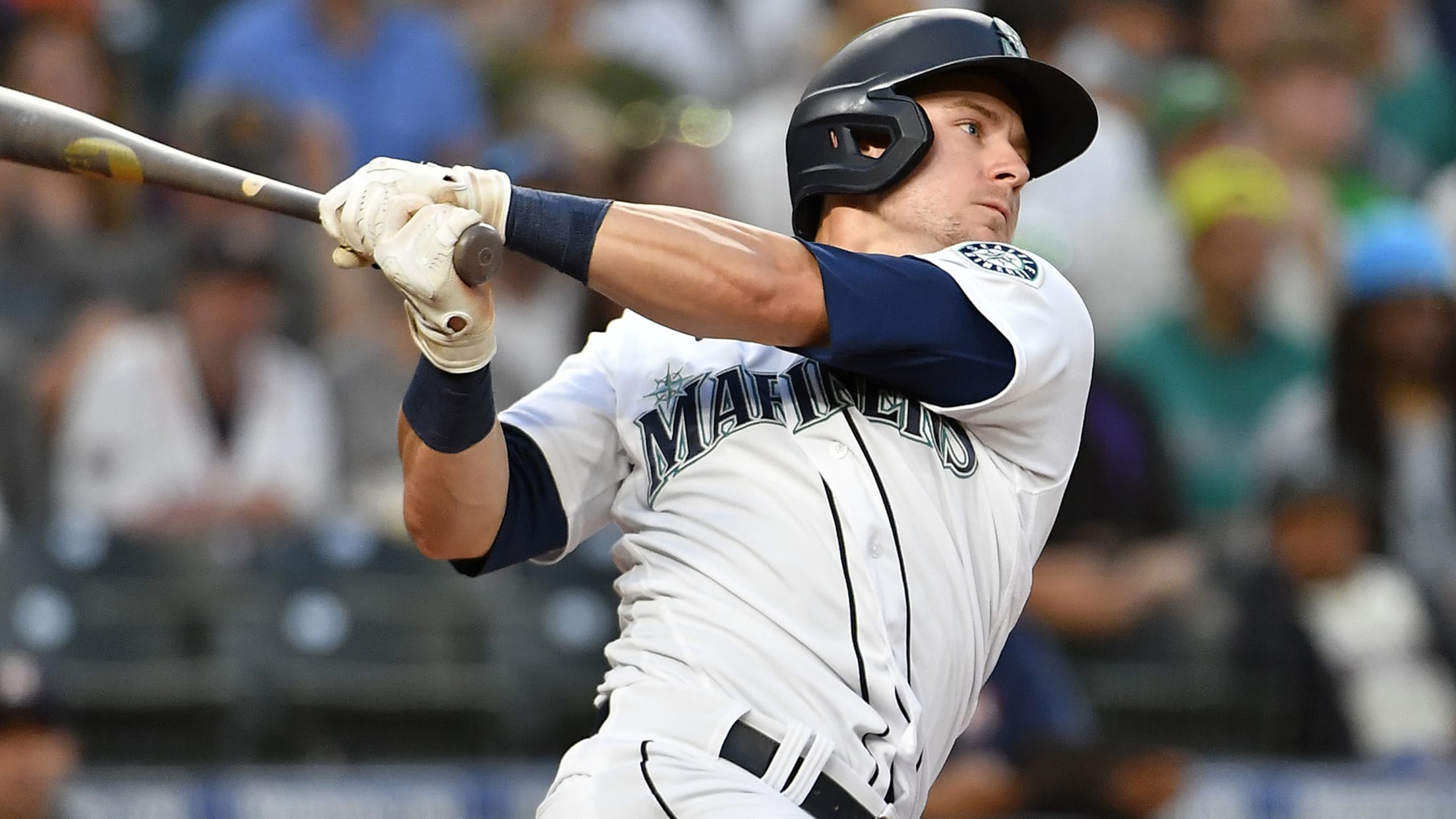 SEATTLE -- Even on nights they lose, it seems like there's not much that can halt the Mariners' magic these days. Seattle fell, 8-6, to Houston on Tuesday night at T-Mobile Park, but not until after sending the winning run to the plate in the bottom of the ninth inning
The latest news on Jarred Kelenic
Keeping tabs on the No. 4 overall prospect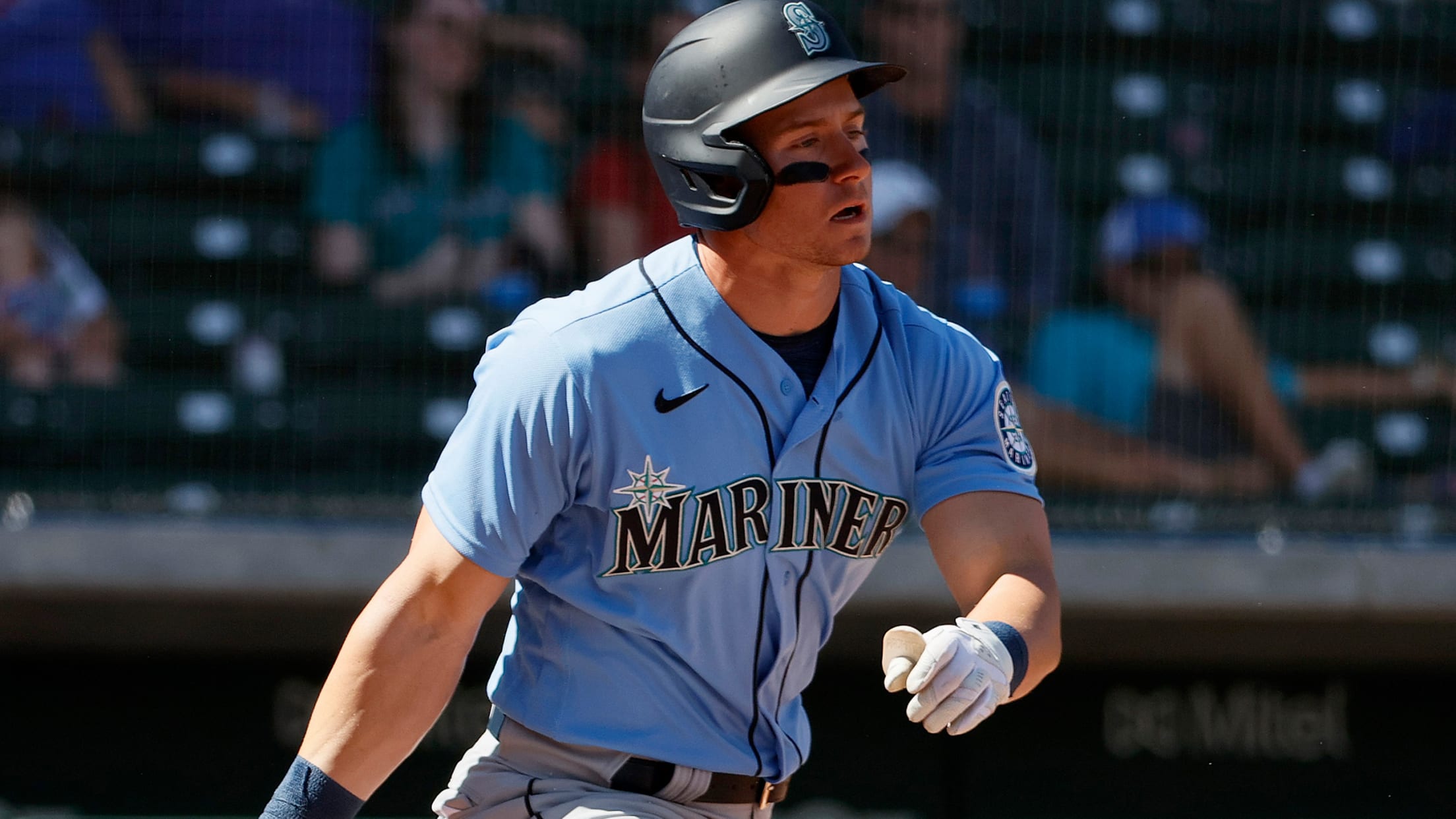 July 21: Sample size of struggles grows larger It was another difficult day at the plate for Mariners top prospect Jarred Kelenic, who went 0-for-3 with a strikeout in his 28th big league game. Now nearly graduated from prospect status (130 MLB plate appearances), it is clear Kelenic will need
Marte, 19, has makings of future star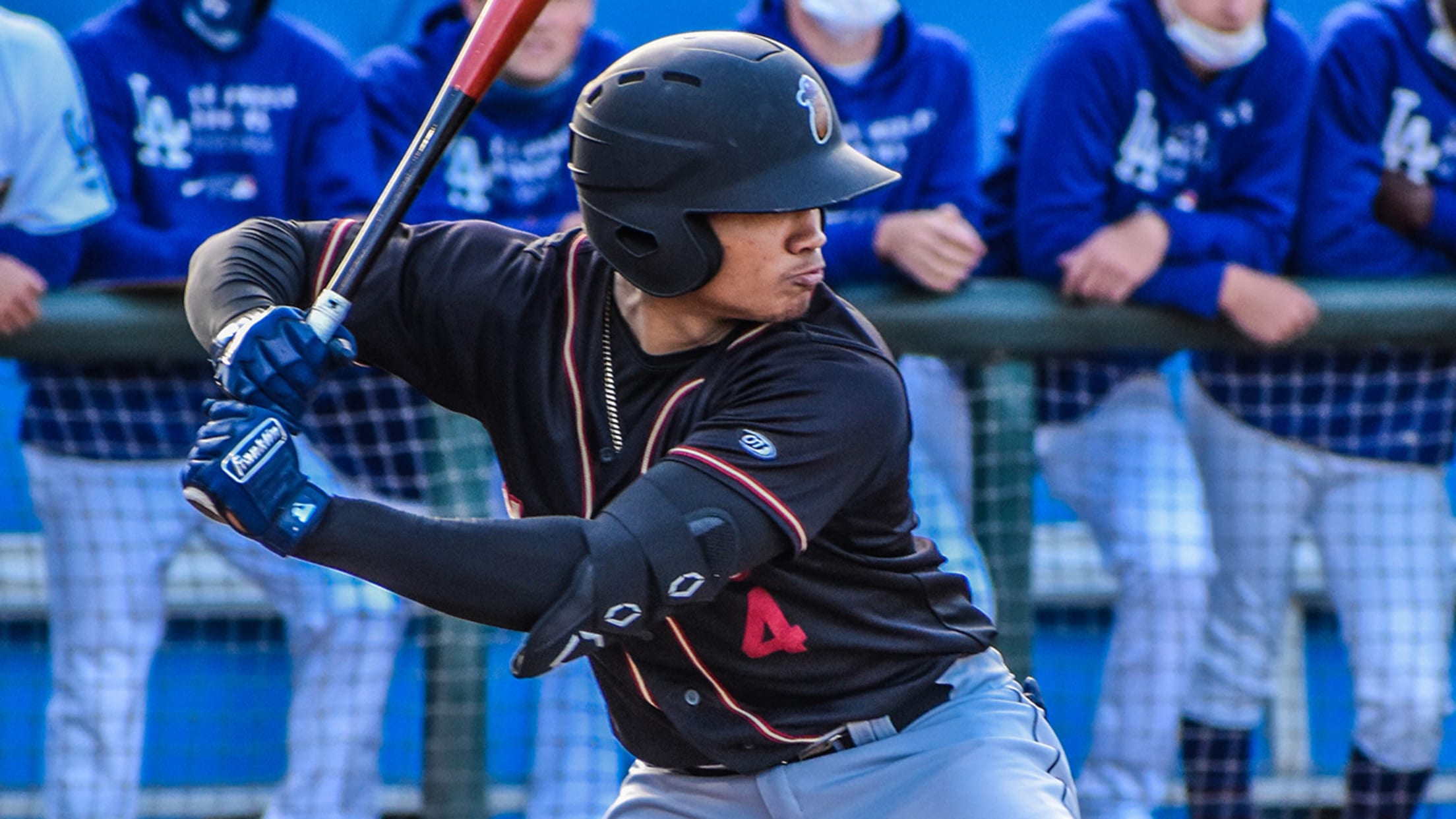 Noelvi Marte's skill is easy to see. There's a reason why he's so highly regarded on prospect lists and a quick scan of his stats or a few minutes of watching him take batting practice makes it easy to see. Couple that skill with his age and it really starts
Mariners recall top prospect Kelenic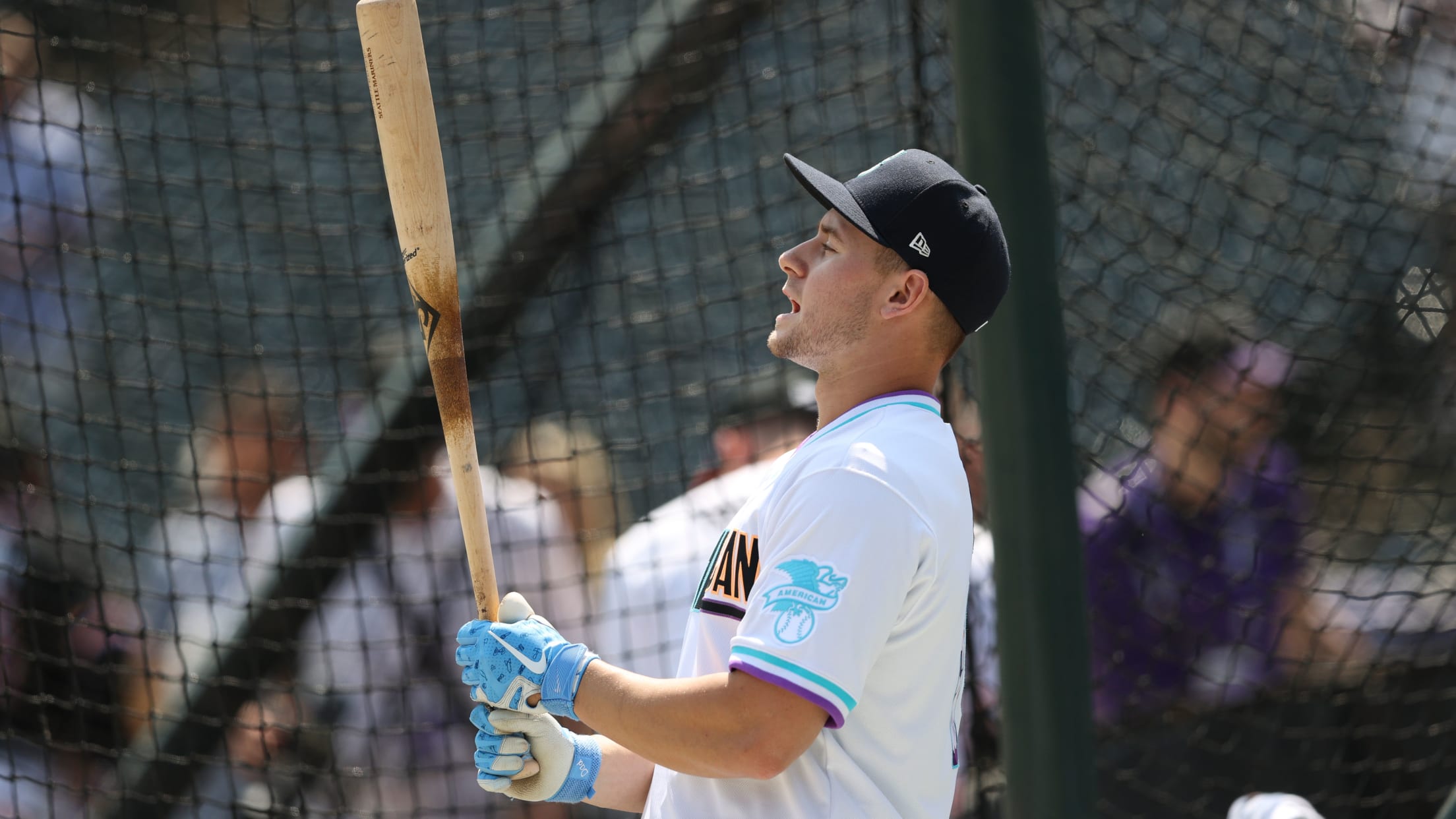 ANAHEIM -- Jarred Kelenic has returned to the big leagues. The Mariners recalled their prized outfield prospect on Friday when they opened the second half of the regular season in Anaheim. Kelenic was in Friday's lineup batting eighth and playing center field, the position he will continue to man regularly
RHP Morales (83rd overall) keen on analytics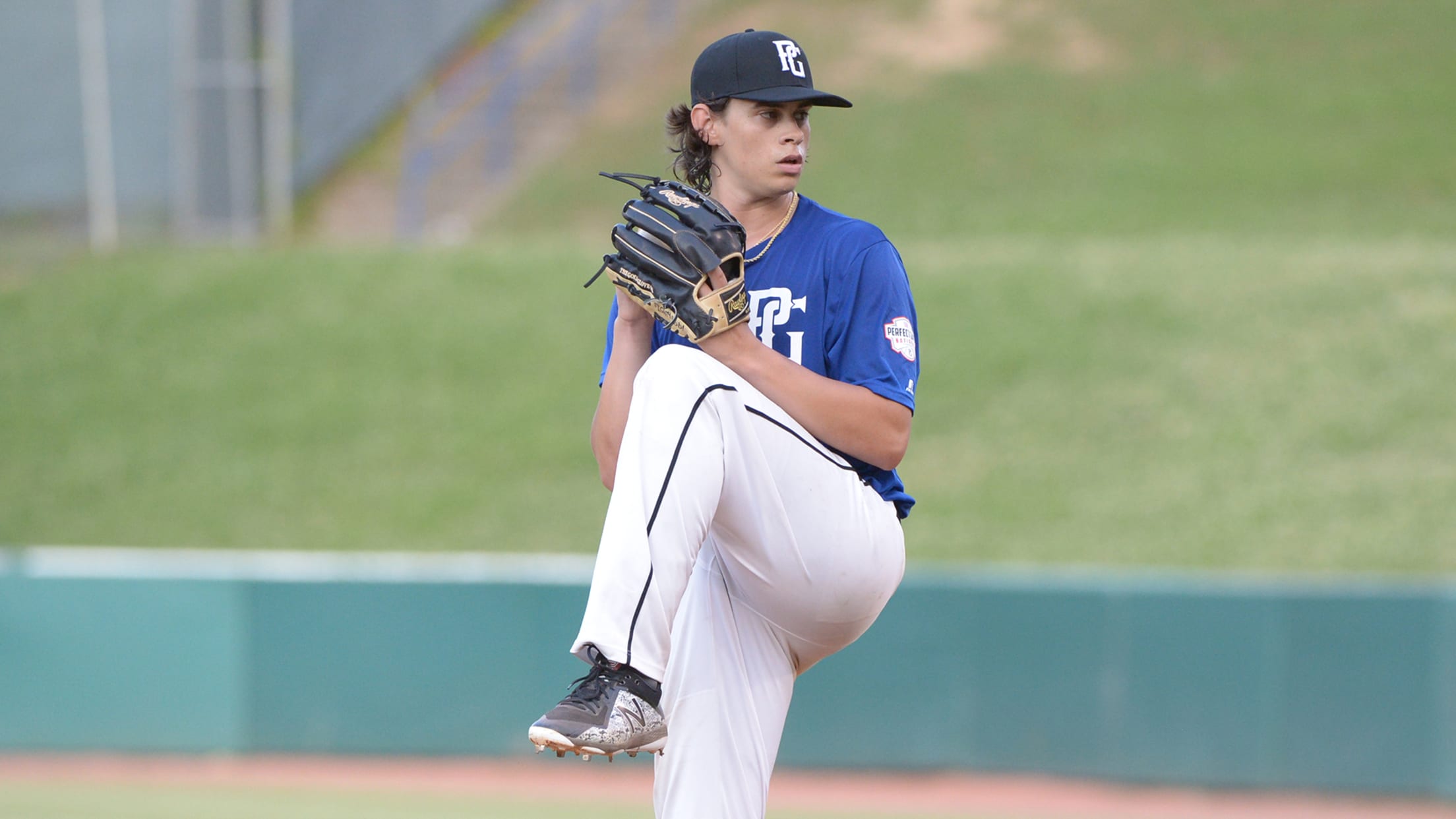 SEATTLE -- Michael Morales might be the Mariners' most intriguing selection of their 20 in this year's MLB Draft, at least in the context of where he was taken, what he brings and how he fits. The 18-year-old right-hander out of East Pennsboro High School (Enola, Pa.) joins a Seattle
Breaking down Mariners' picks from Day 2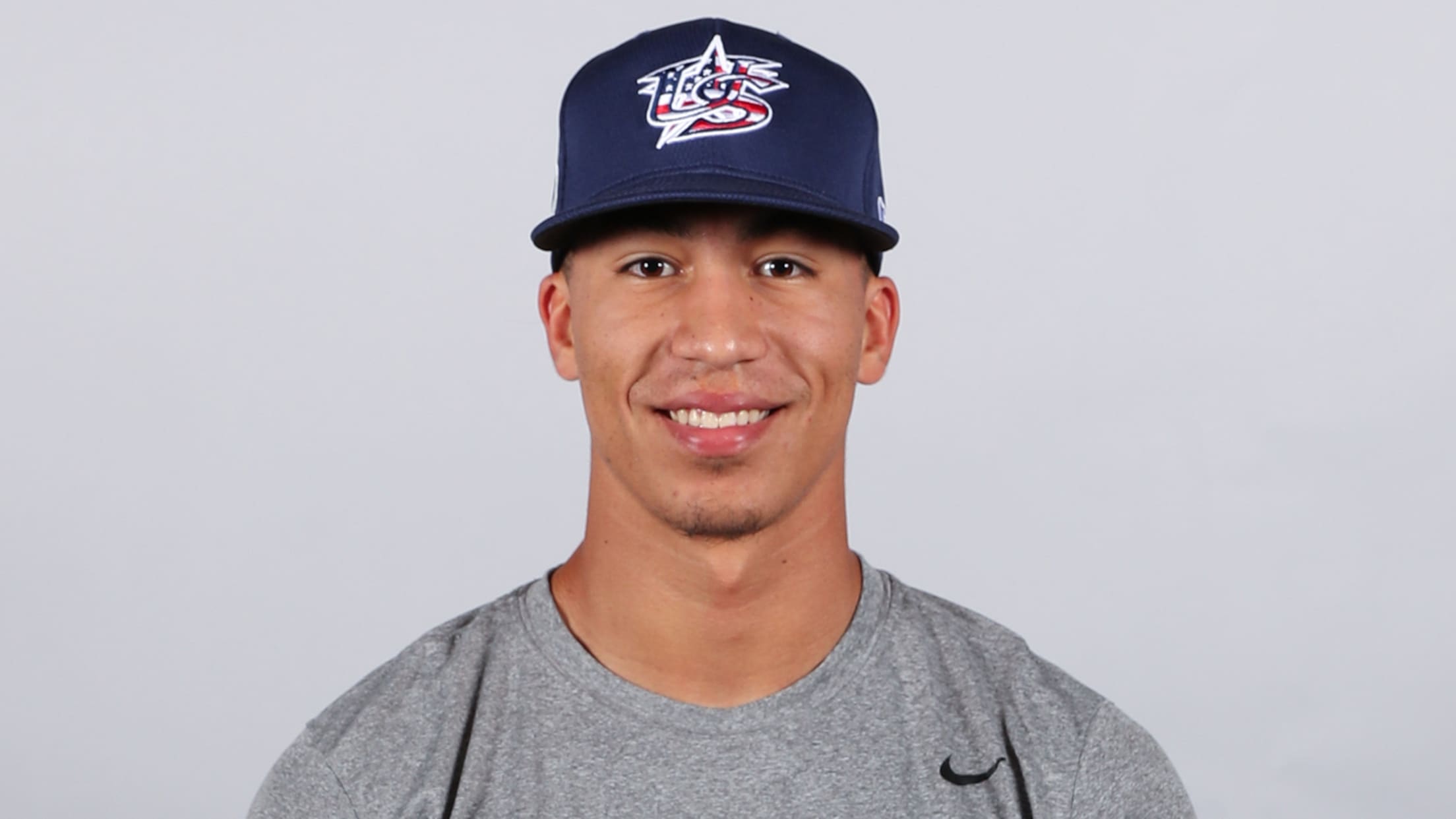 SEATTLE -- The Mariners looked to aggressively bolster their No. 3-ranked farm system on Day 2 of the 2021 MLB Draft.