Mariners 'need to be smart' with Kelenic
Top prospect impressing, but club doesn't want to rush him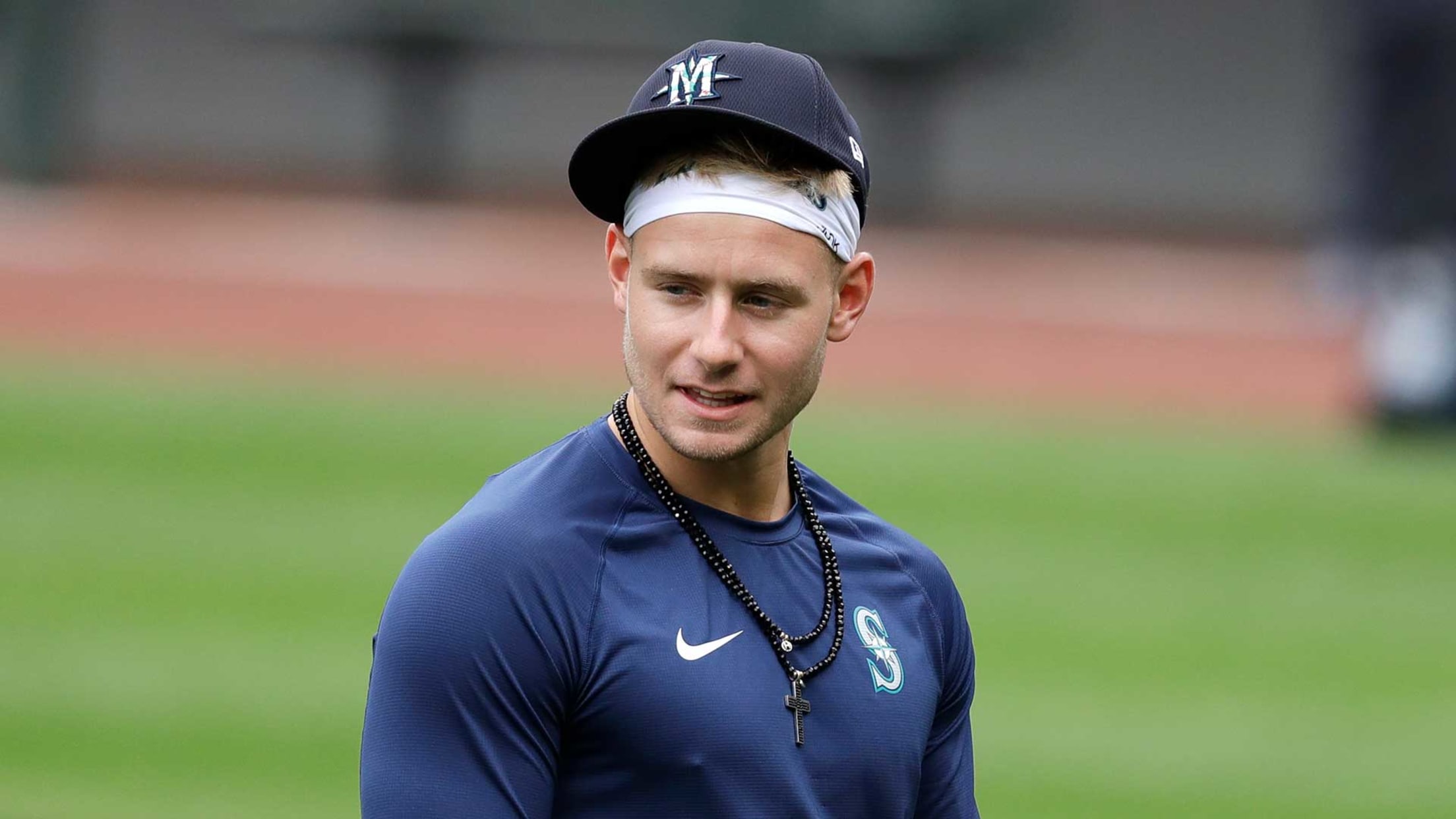 SEATTLE -- Shortly before the Mariners began playing games at Summer Camp a week ago, general manager Jerry Dipoto chatted with a group of reporters, noting that one of the challenges of the coming days would be to not get too carried away with one exciting performance -- or even
Could 20-year-old Kelenic slug way to MLB?
Mariners' top prospect impresses with two homers in scrimmage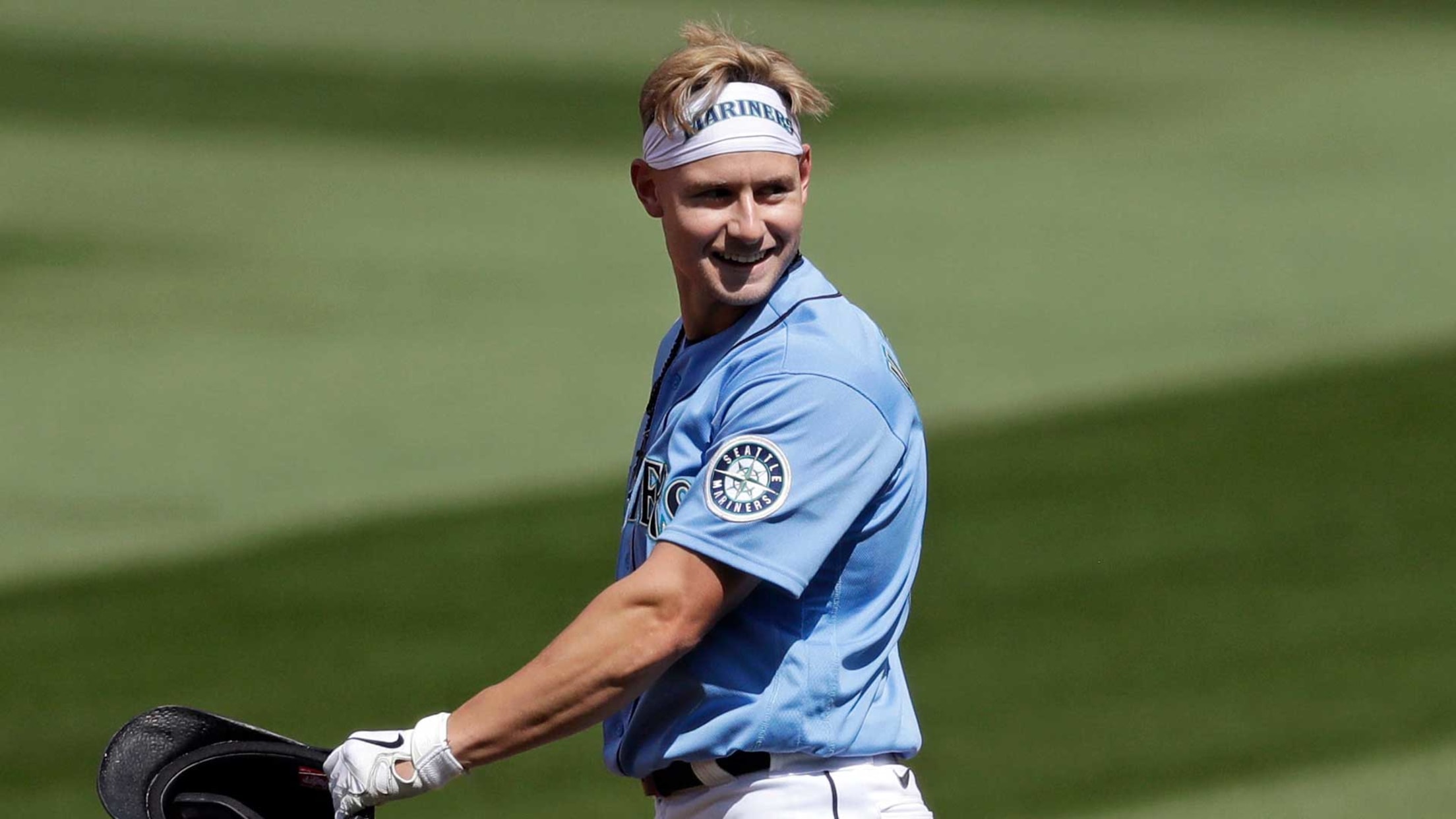 SEATTLE -- Jarred Kelenic is quickly proving that he fits quite nicely in T-Mobile Park. The question may soon be whether the Mariners want to keep their top prospect playing there when the regular season begins. The 20-year-old outfielder slugged a pair of home runs in an eight-inning intrasquad game
Notes: Bautista likely won't need surgery
Hard-throwing righty suffered strained flexor mass Saturday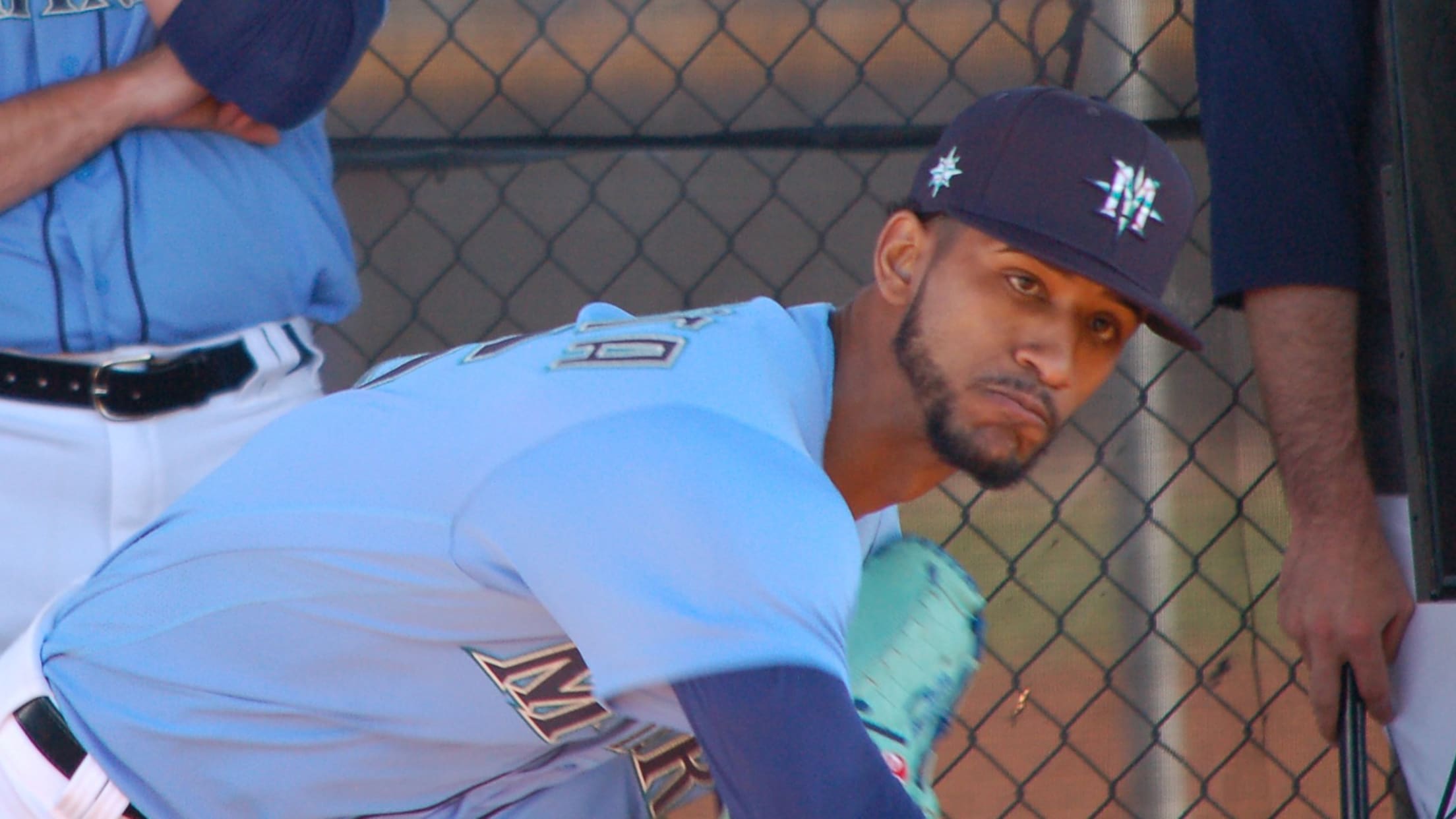 SEATTLE -- Moments after lighting up the T-Mobile Park radar gun with a 101-mph fastball on Saturday, Mariners reliever Gerson Bautista felt a twinge in his right elbow. Tests on Sunday revealed a strained flexor mass, which means the 25-year-old right-hander won't be available when Seattle opens play in Houston
How hot is Kyle Lewis? 2 scrimmages, 3 HRs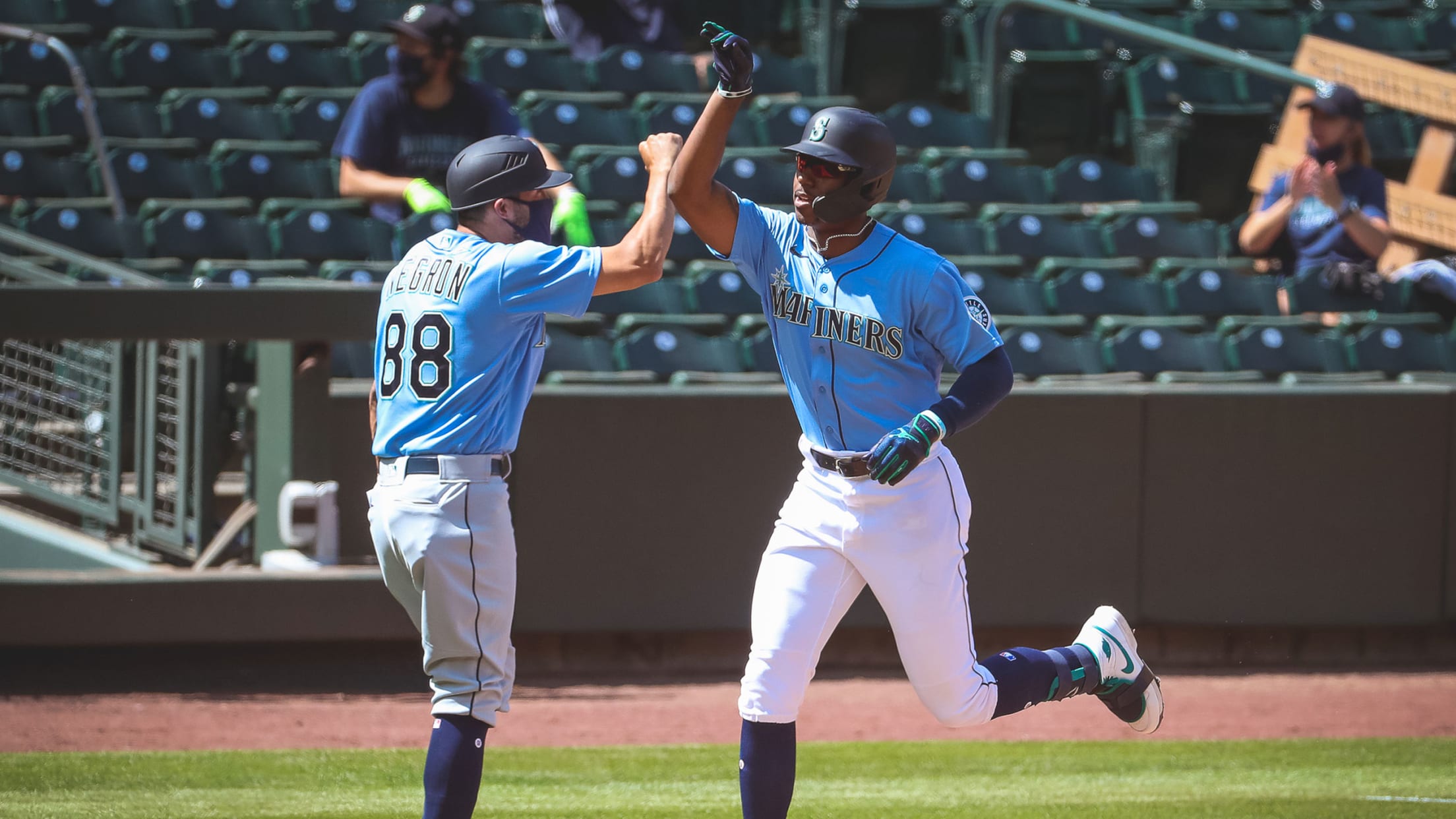 SEATTLE -- How hot is Kyle Lewis? Marco Gonzales has seen enough of his young teammate to nominate him for early Rookie of the Year consideration. And who is to argue after Lewis unleashed his third home run in his first two intrasquad games at Mariners Summer Camp. The 24-year-old
Mariners' future on display at Summer Camp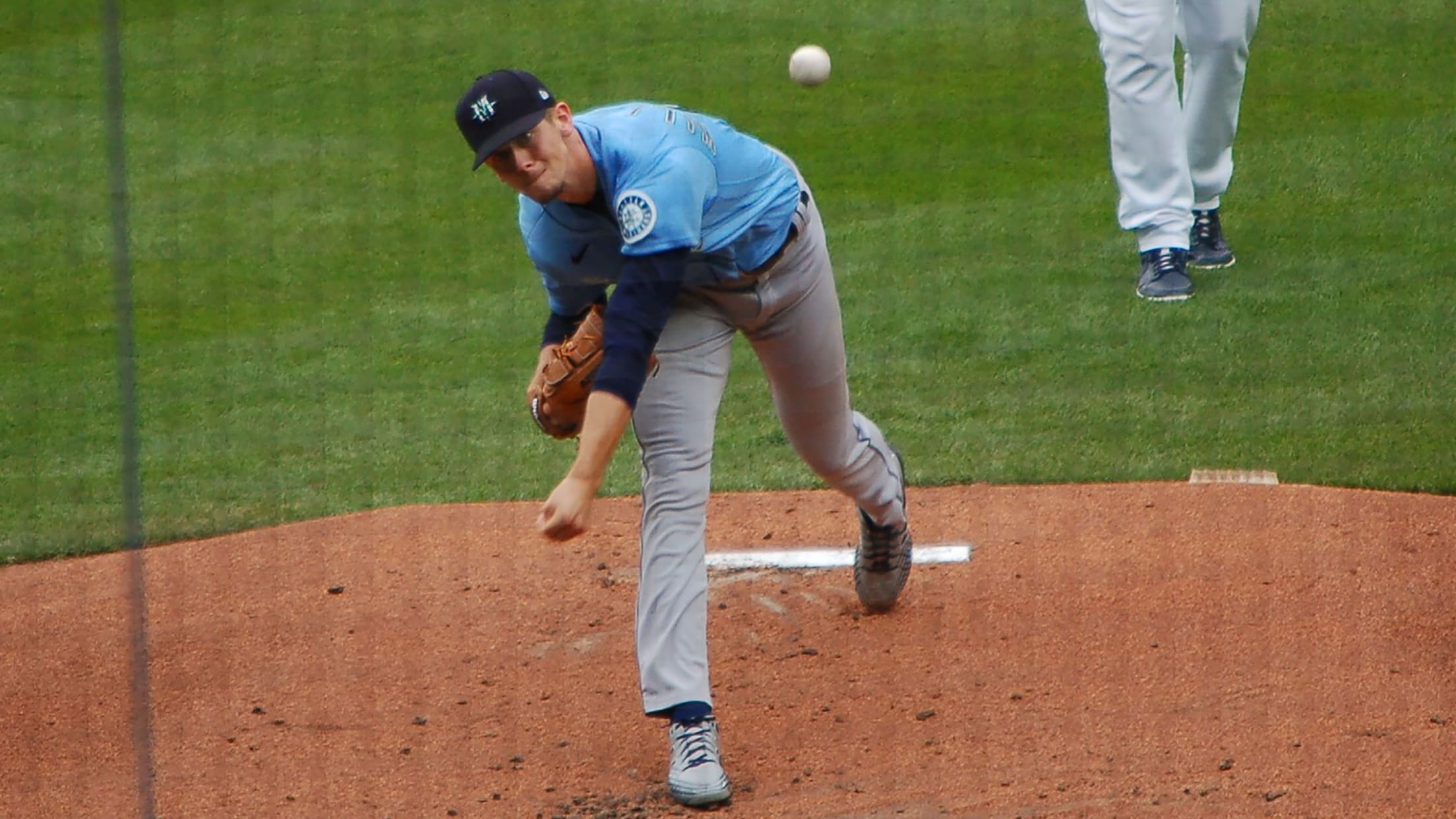 SEATTLE -- There's been plenty of talk about young Mariners pitching prospects Logan Gilbert, George Kirby and Emerson Hancock, the club's first-round Draft picks the past three years. The Mariners certainly are counting on those promising right-handers to lead their charge into the future. But less discussed has been the
Gilbert throws his 1st pitches at T-Mobile Park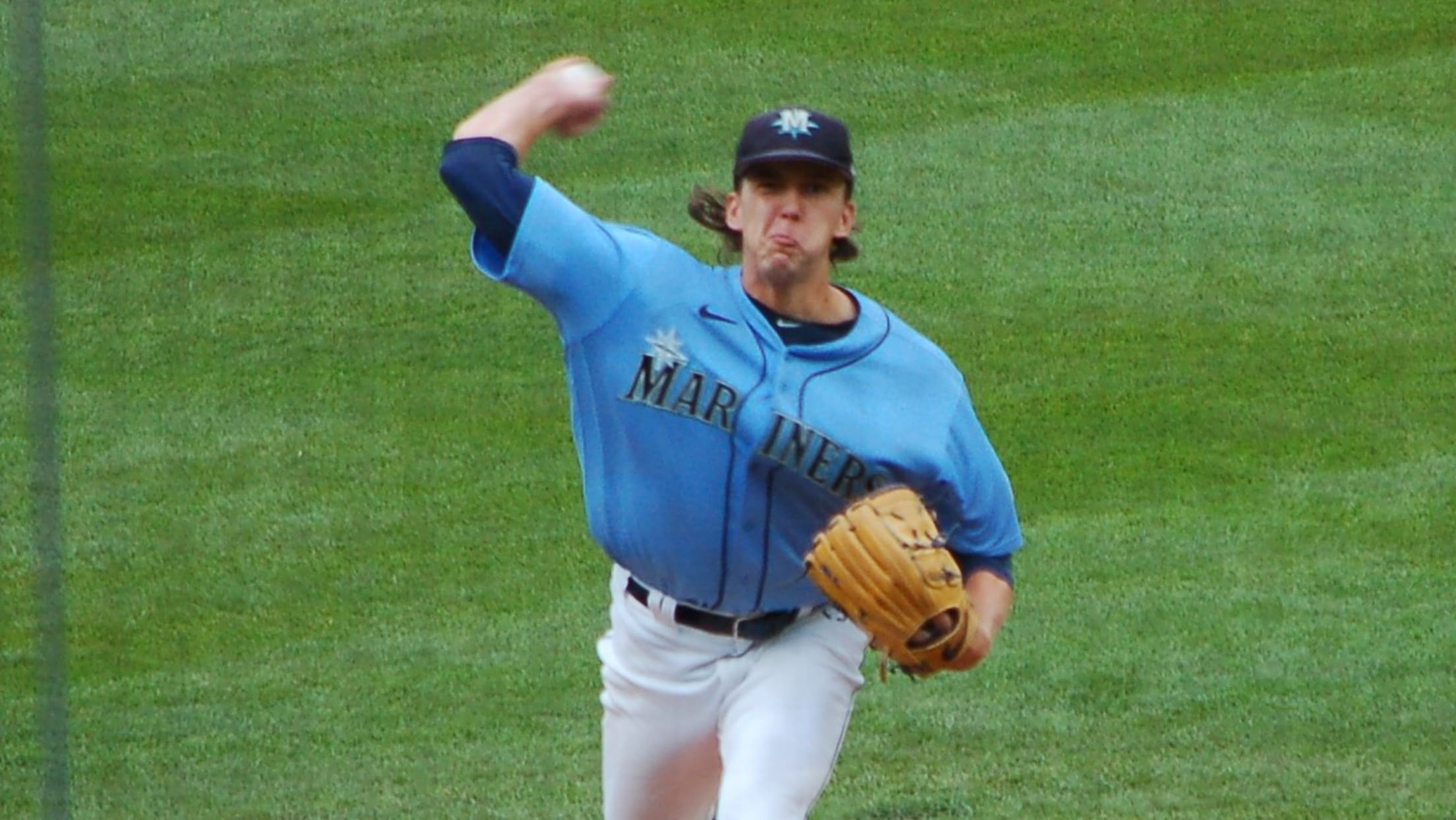 SEATTLE -- It wasn't quite the way top Mariners pitching prospect Logan Gilbert pictured his first mound appearance at T-Mobile Park. "I imagined there would be more people in the stands," the 23-year-old right-hander acknowledged. "But it's still really cool." Playing in front of empty seats will be the way
Rookie Lewis stands tall in center field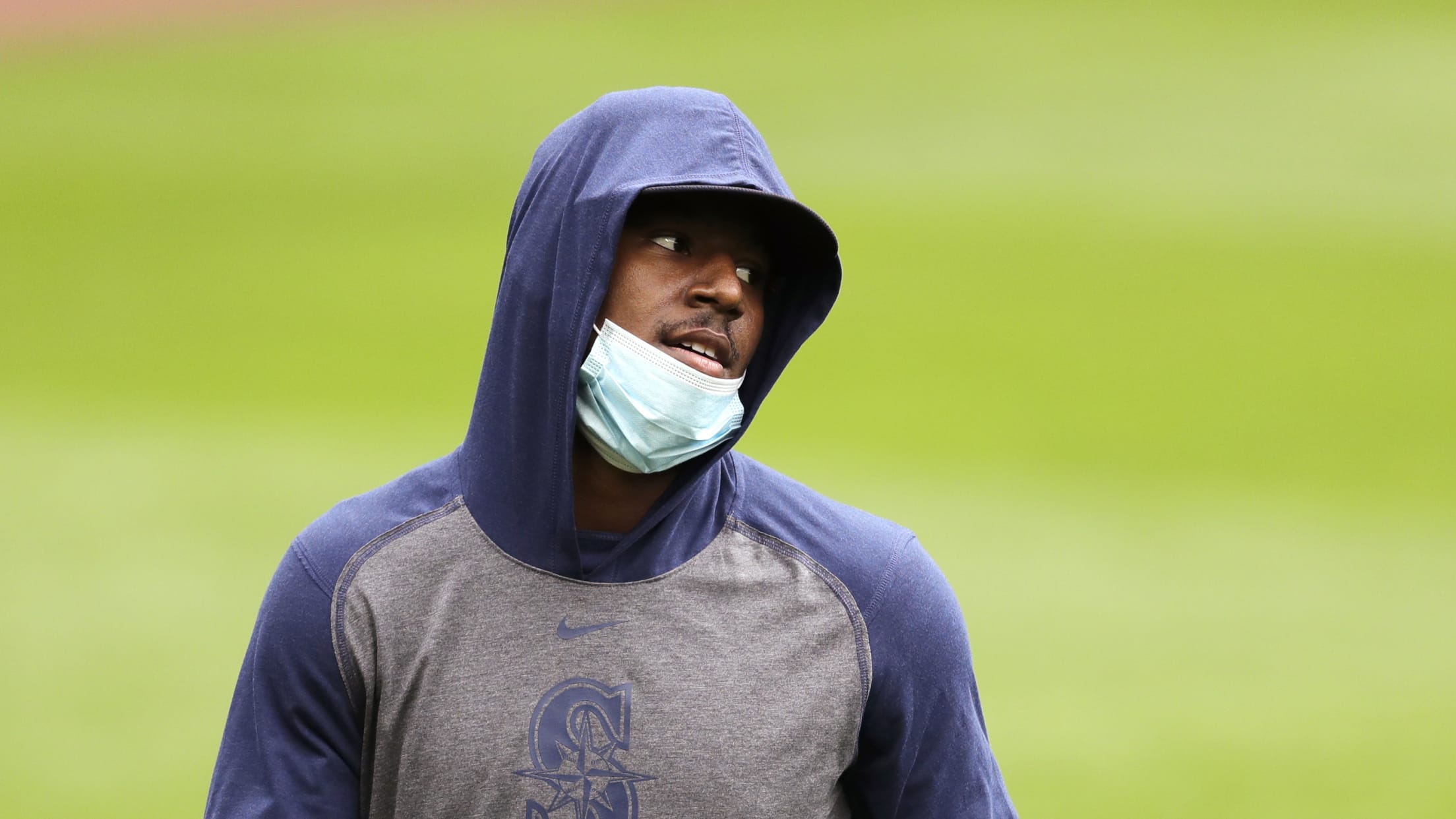 SEATTLE -- Kyle Lewis left little doubt about his preparedness at the plate by clubbing two home runs in the Mariners' six-inning intrasquad opener Friday. Equally of note was his smooth play in center field. With Mallex Smith still not cleared to participate in camp, Lewis will see considerable time
Rising stars are out: Mariners camp sparkles
Glimpse of bright future as top prospects make themselves heard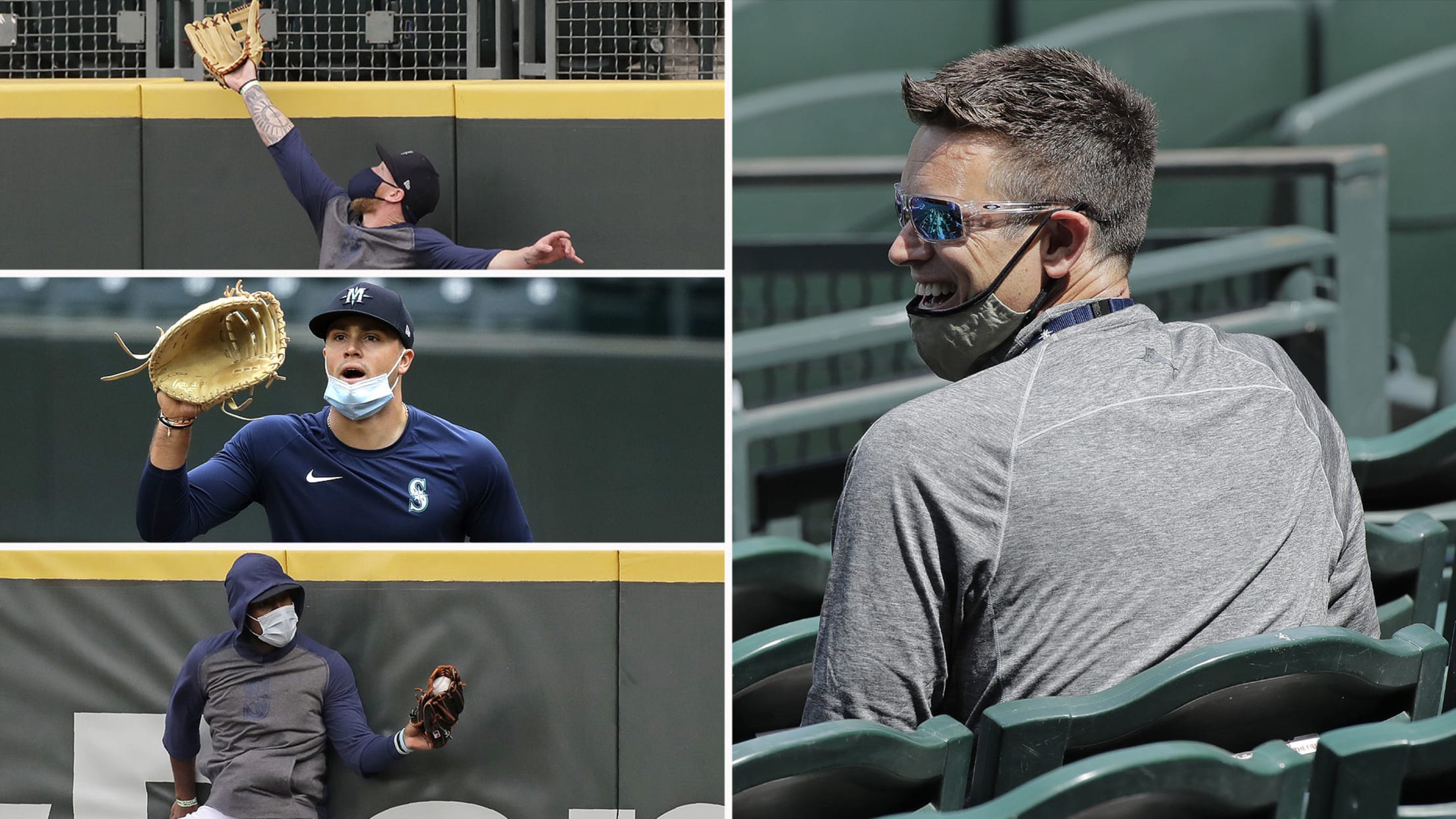 SEATTLE -- Six days into Summer Camp for the Mariners, one thing jumps out. The kids are gonna play. Not just this season, when rookies Kyle Lewis, Jake Fraley and Evan White all figure to make the Opening Day lineup and fellow rookies Justus Sheffield and Justin Dunn will be
Top farm systems: Right-handed pitchers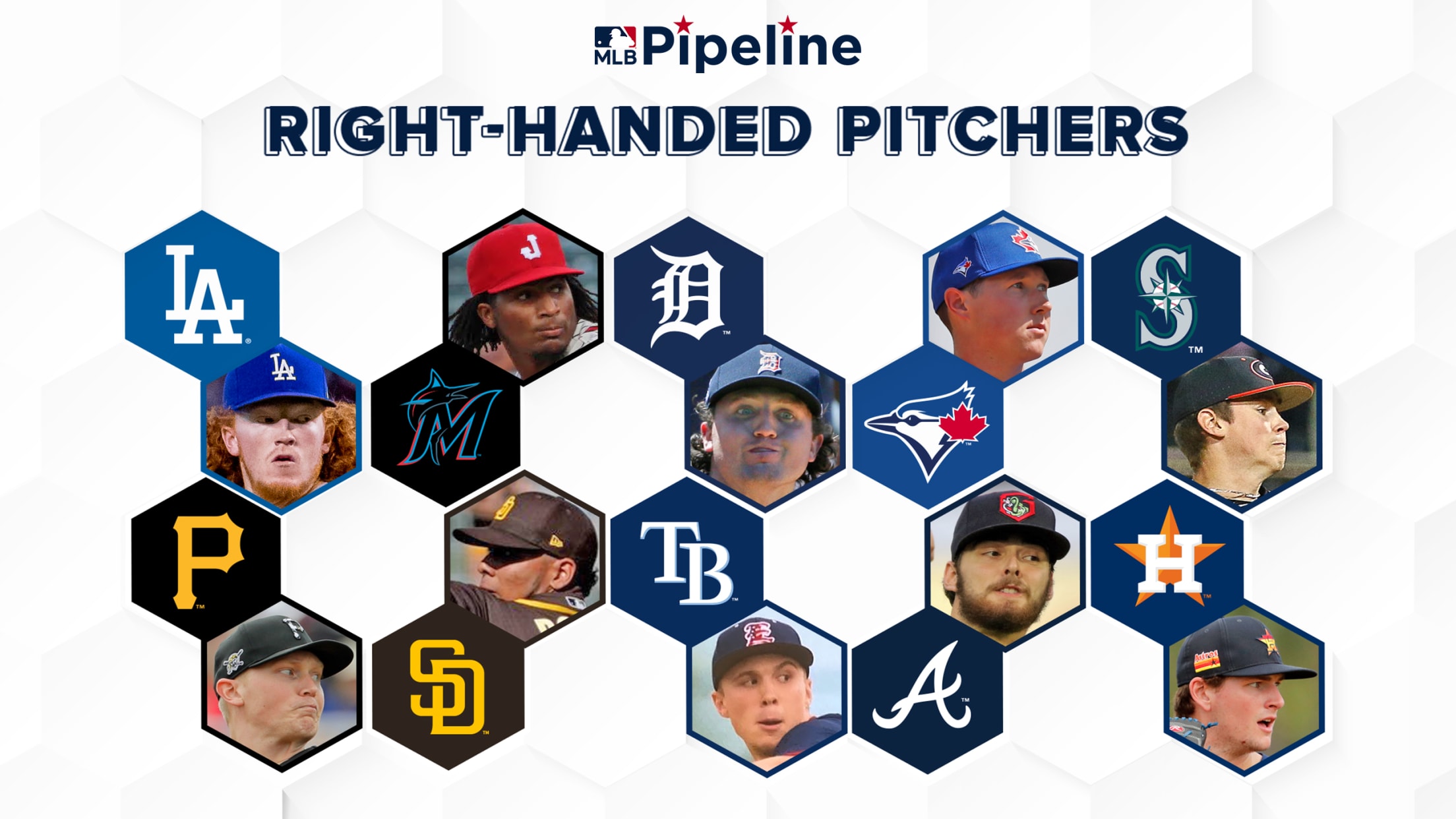 The time has come to put a wrap on our series taking a closer look at how all 30 farm systems stack up when ranked by position. We've already looked at left-handed pitchers, middle infielders, corner infielders and catchers, leaving us with just right-handers left to tackle. Below are our
Prospect Marte a big league presence at camp
Mariners' 18-year-old SS displays power, following Crawford's example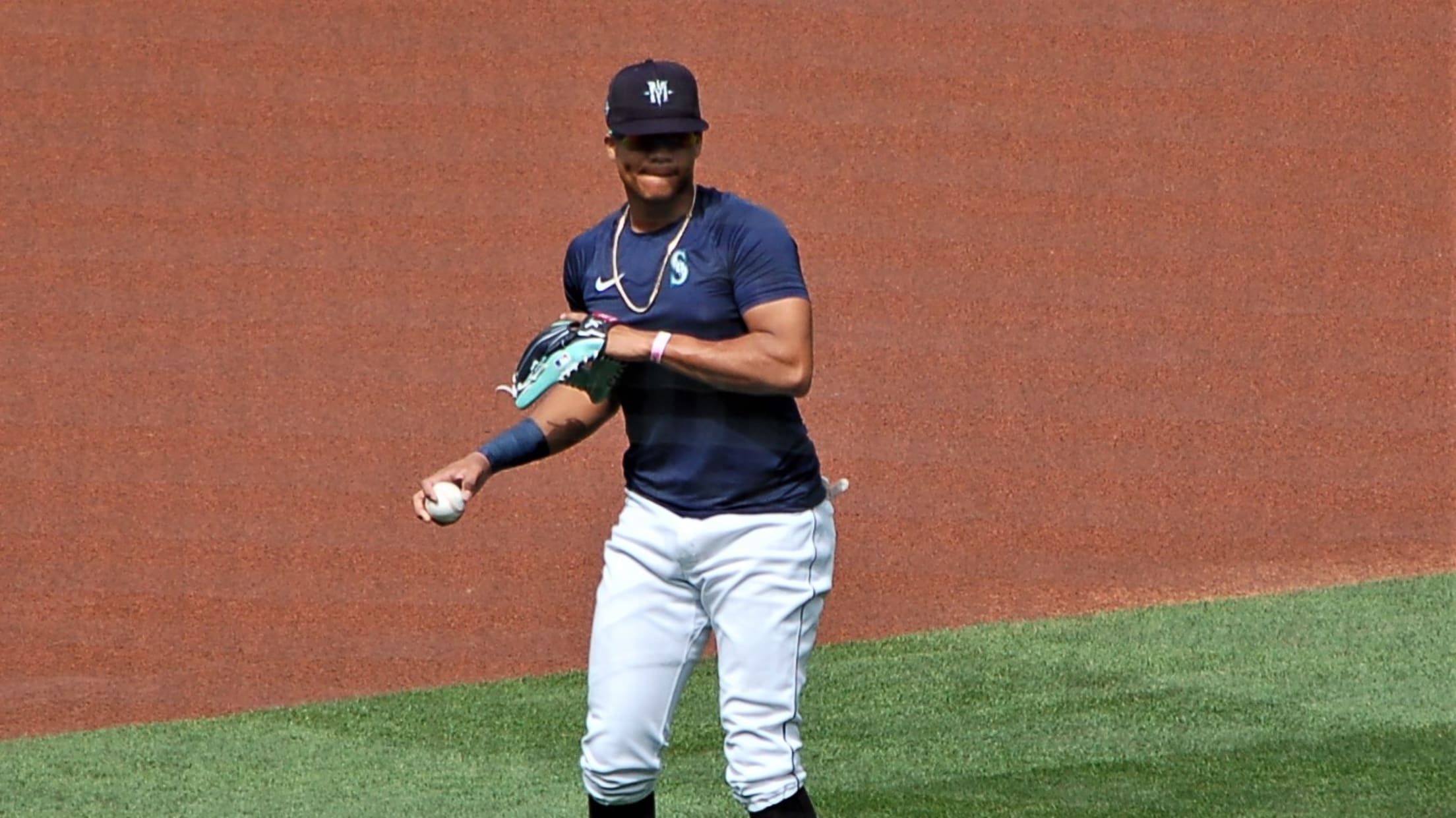 SEATTLE -- Among the large group of Mariners prospects invited to Summer Camp, the youngest is 18-year-old shortstop Noelvi Marte. But while he's yet to even play professionally in the United States, the teenager from the Dominican Republic already physically looks the part of a big leaguer. Maybe it's the
Mariners complete Draft signings with Phillips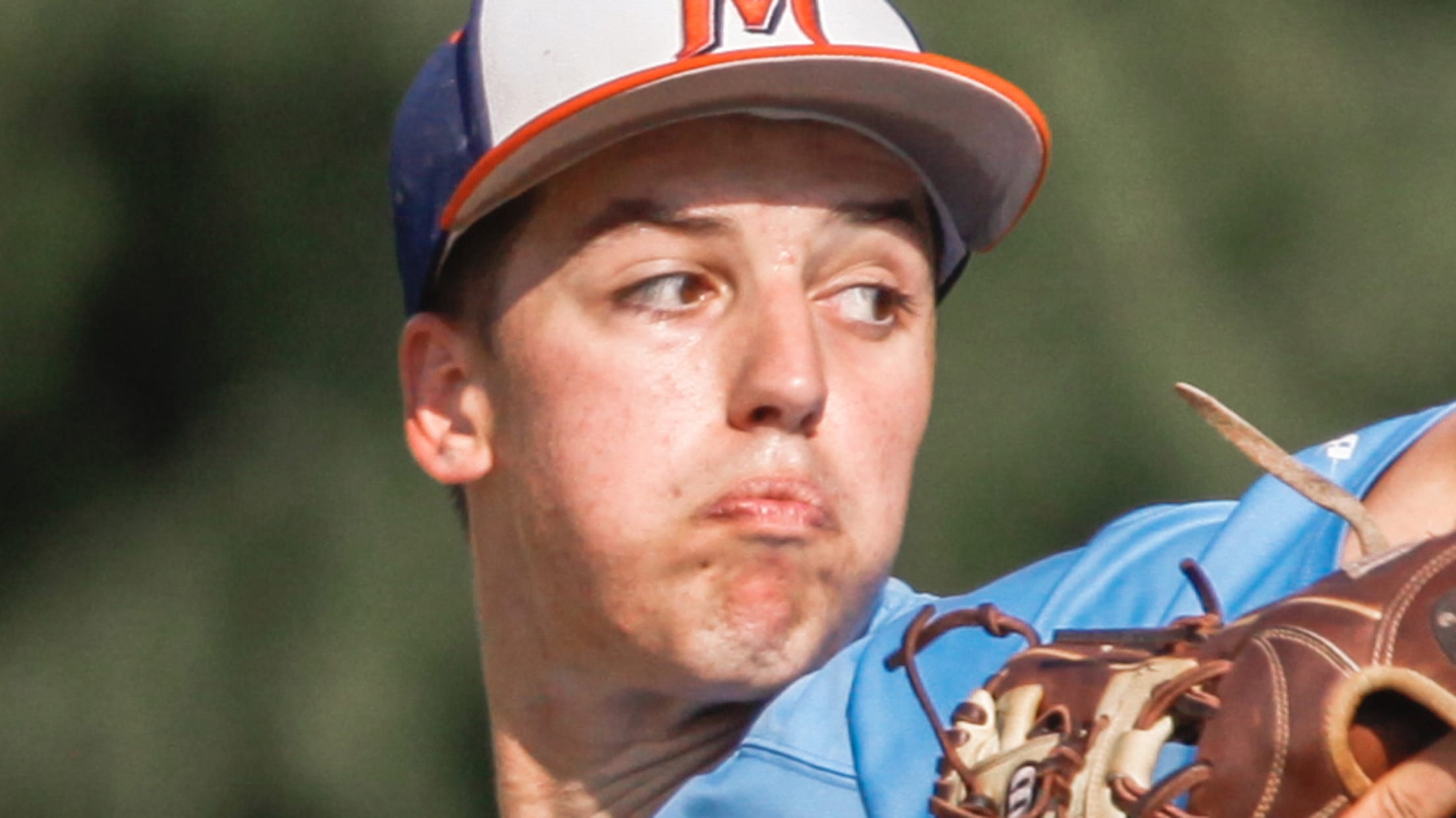 SEATTLE -- Connor Phillips, the Mariners' Competitive Balance Round B Draft pick, became Seattle's final 2020 MLB Draft pick to sign when he completed his agreement with the club on Monday. The Mariners now have all six of their selections from this month's Draft under contract. According to MLB Pipeline's
Mariners sign third- and fourth-rounders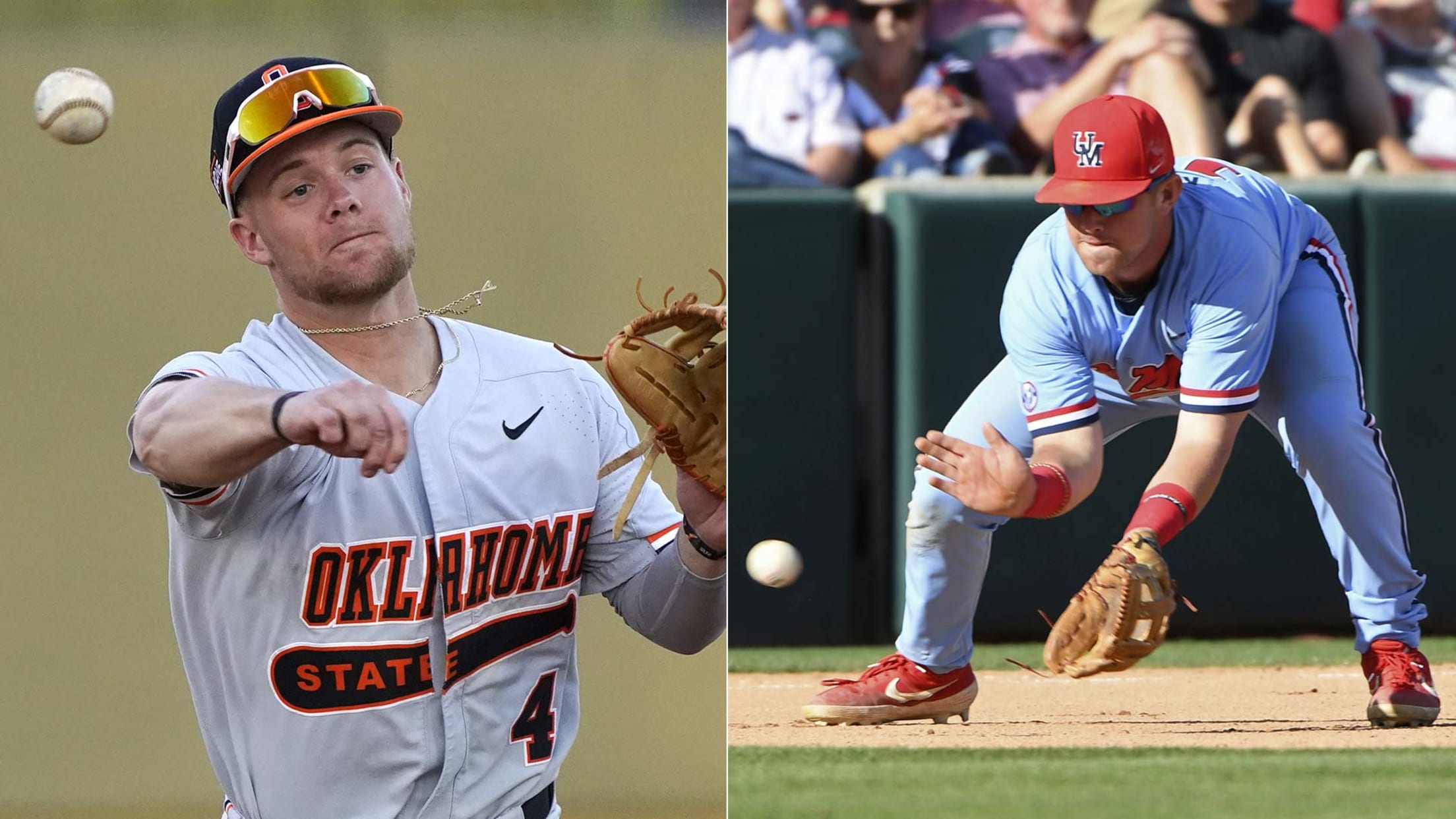 SEATTLE -- Infielders Kaden Polcovich and Tyler Keenan signed contracts with the Mariners on Friday, the club announced, leaving one unsigned pick from the six players selected by Seattle in the 2020 MLB Draft. Polcovich, a second baseman out of Oklahoma State University, was the Mariners' third-round selection. Keenan, who
First-round pick Hancock signs with Mariners
Second-rounder DeLoach, fifth-rounder Dollard also finalize contracts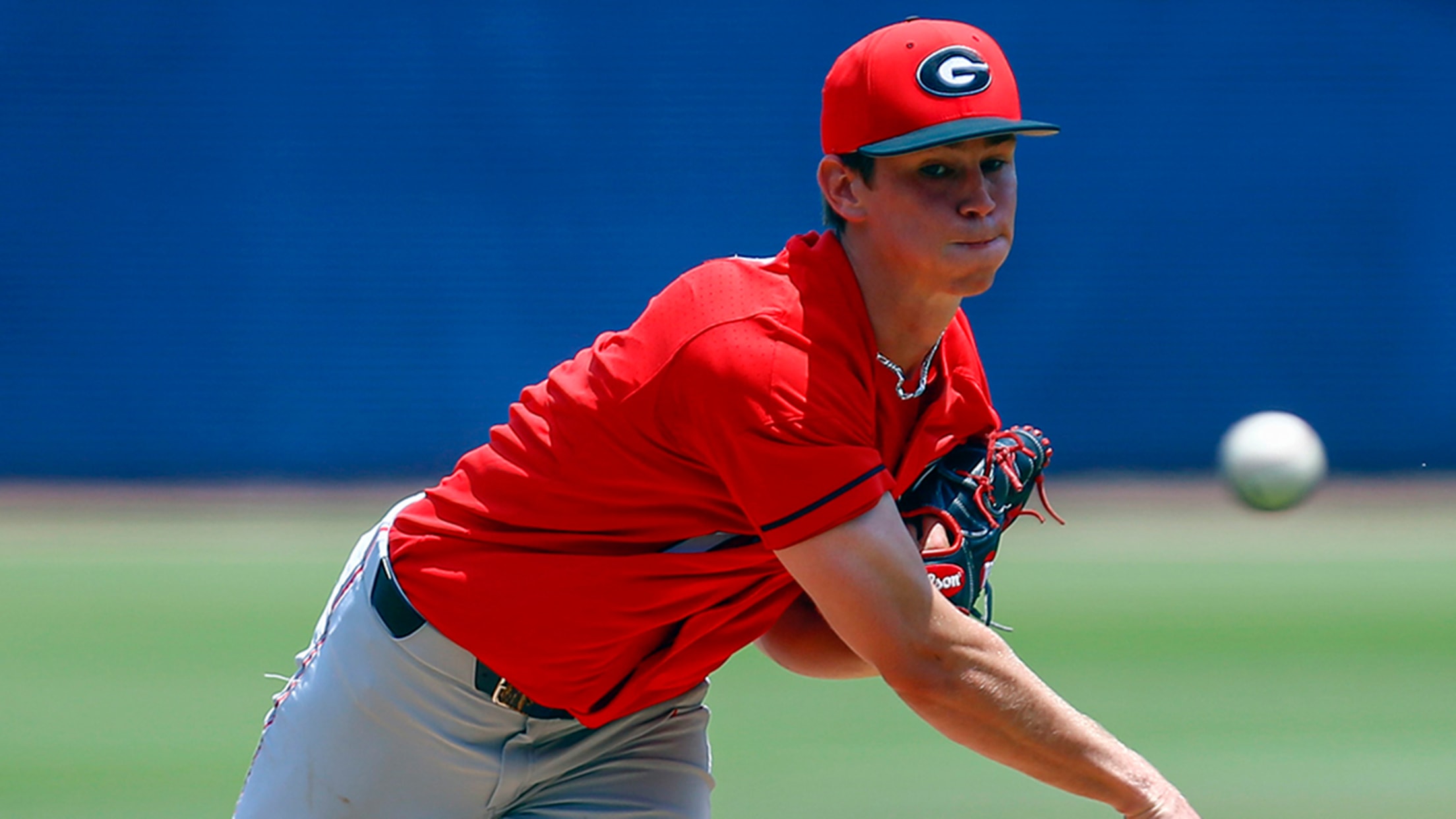 SEATTLE -- First-round pick Emerson Hancock officially signed with the Mariners on Thursday as the club announced three of its six selections in the shortened 2020 MLB Draft have now passed physical exams and finalized their contracts. Hancock, 6-foot-4 right-hander out of Georgia, agreed to a $5.7 million signing bonus,
Rodriguez eager to make his mark with Mariners
19-year-old prospect keeping busy, training during quarantine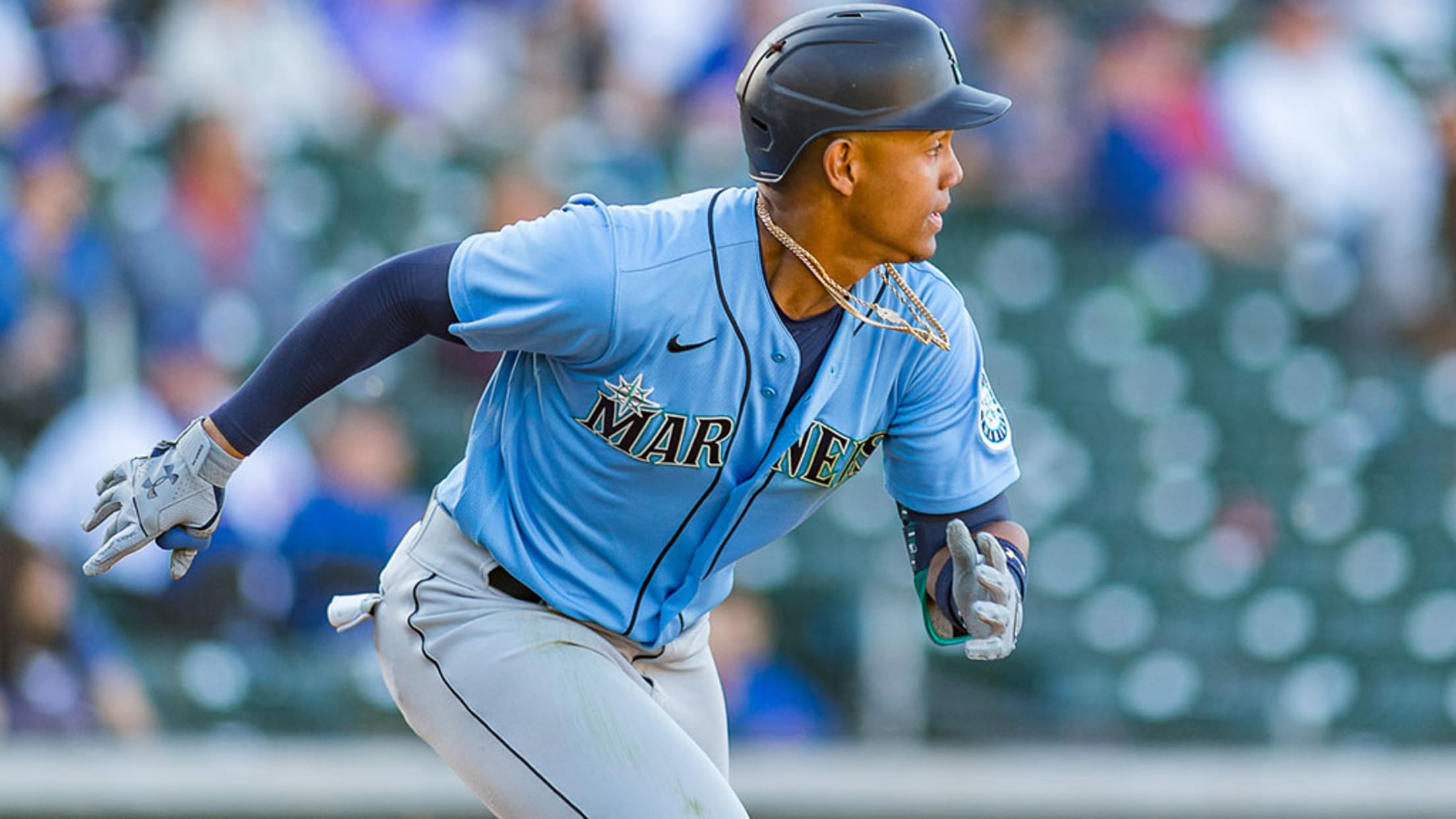 Spend any time with Mariners outfield prospect Julio Rodriguez and you'll more than likely come away smiling. The 19-year-old exudes confidence with an infectious personality. He is, at his very core, a people person. So you can only imagine what this time of COVID-19 and quarantine has been like for
Everything to know about Mariners' 2020 Draft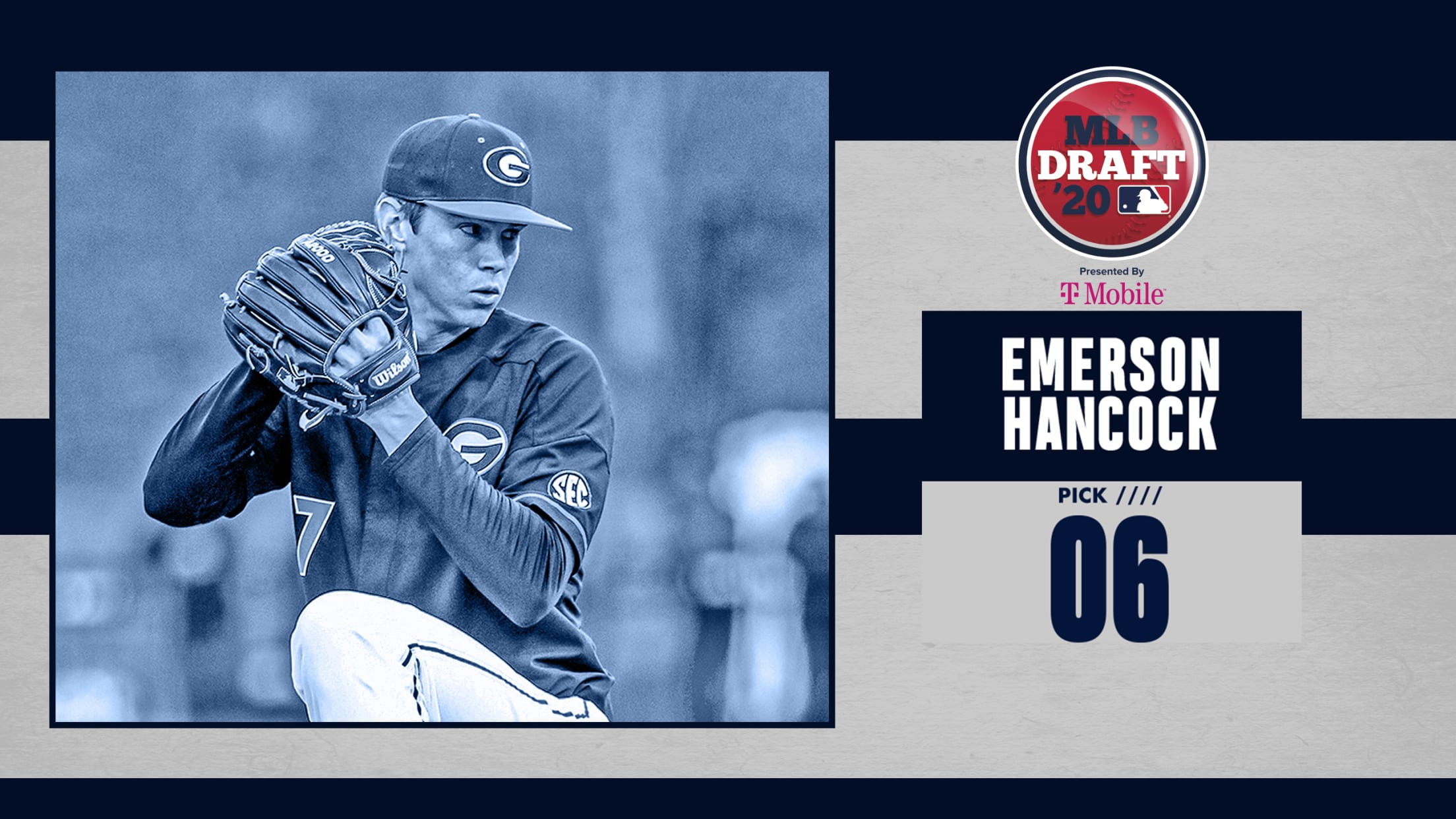 SEATTLE -- A most unusual MLB Draft is in the books. The process was shortened to five rounds because of the impact of the COVID-19 pandemic, well below the normal 40, and conducted virtually with general managers and scouting departments working from their own homes and offices instead of crowded
Comp pick Phillips 'a guy we really targeted'
Seattle also takes Texas A&M OF DeLoach in 2nd round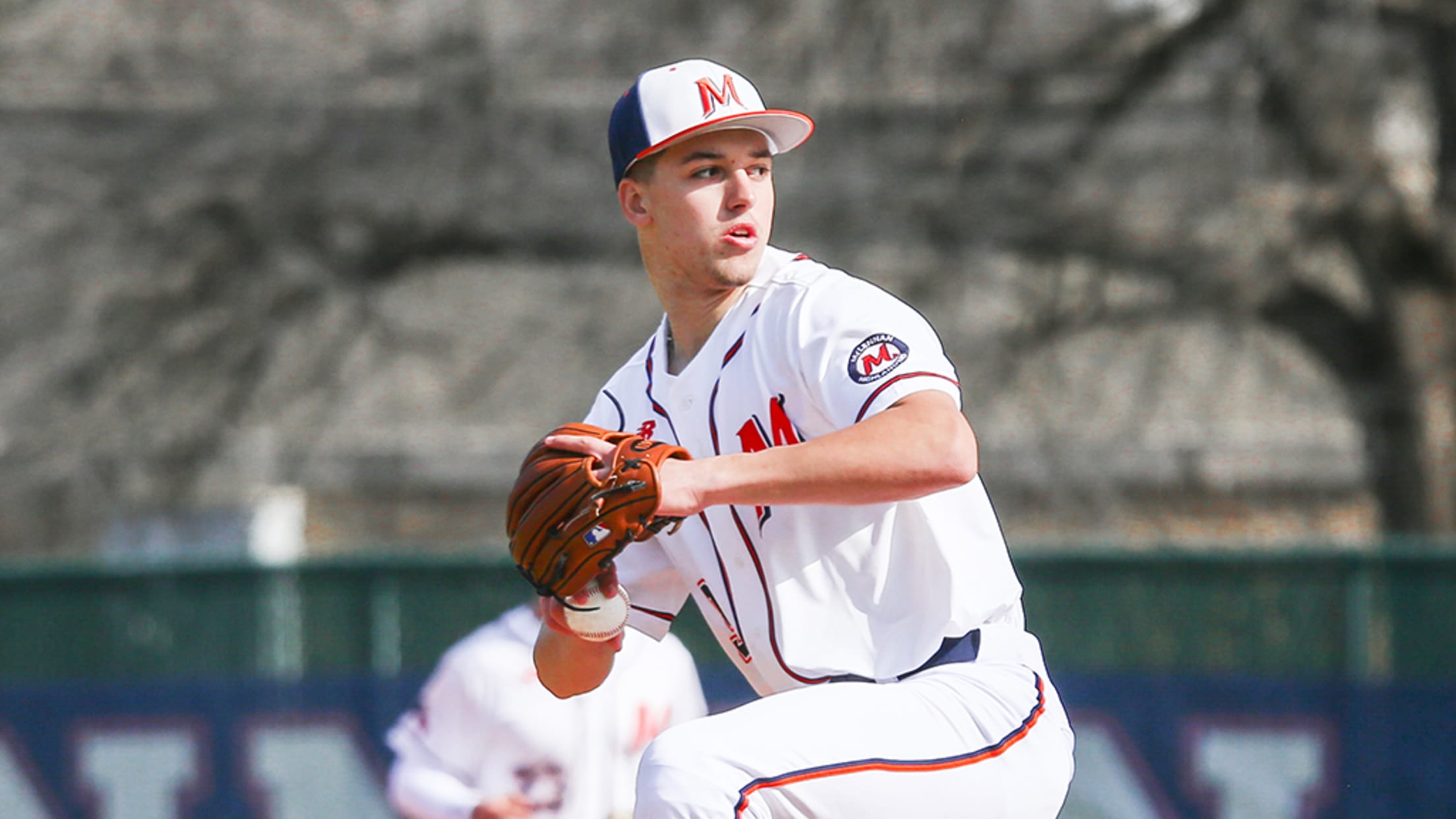 SEATTLE -- While the Mariners selected three position players among the five college players taken in Thursday's final portion of the 2020 MLB Draft, pitching again could turn out to be the story if 19-year-old right-hander Connor Phillips lives up to scouting director Scott Hunter's hopes.
Mariners draft Georgia ace Hancock at No. 6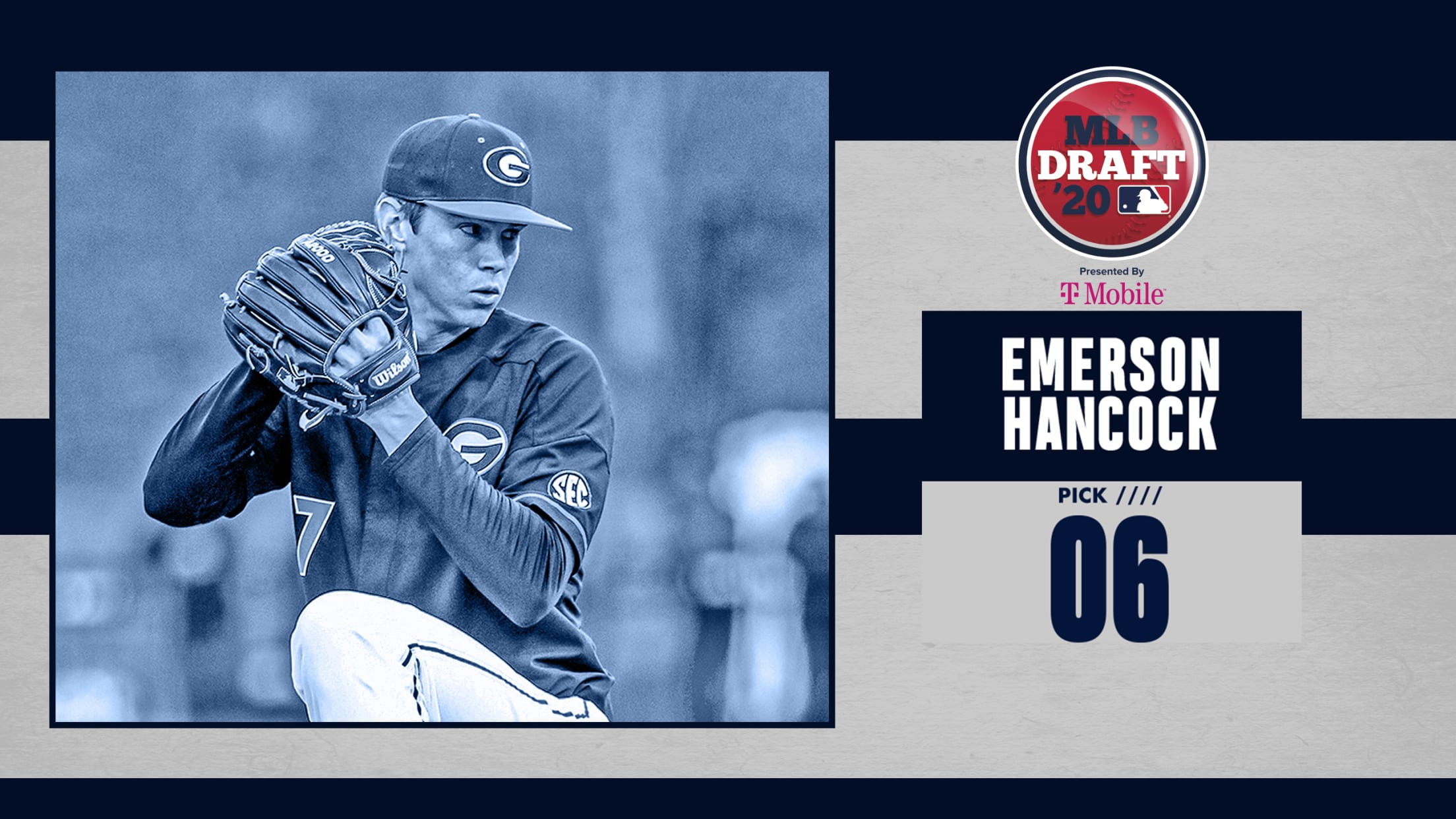 SEATTLE -- While the Mariners haven't been able to play any games in what was slated to be a developmental 2020 season, general manager Jerry Dipoto and his crew added to a growing group of premier pitching prospects by selecting Georgia right-hander Emerson Hancock with the No. 6 pick in
Mariners have intriguing Draft options at No. 6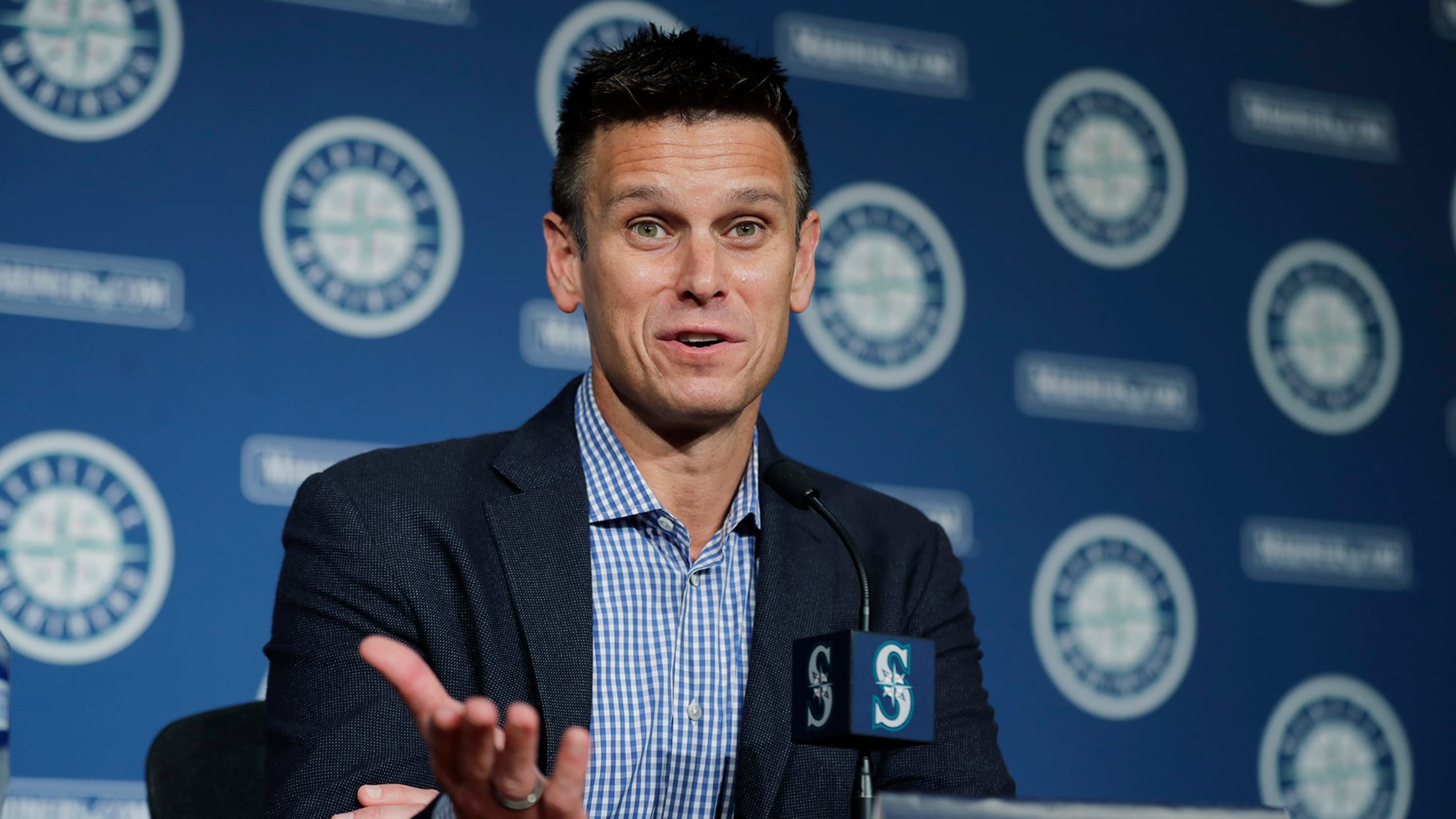 SEATTLE -- So much is different this year with Major League Baseball's June Draft. The event will take center stage in the baseball world next week while there are no games being played due to the COVID-19 pandemic. It'll be a shortened version, reduced to five rounds instead of the
Will Seattle stray from pitching with first pick?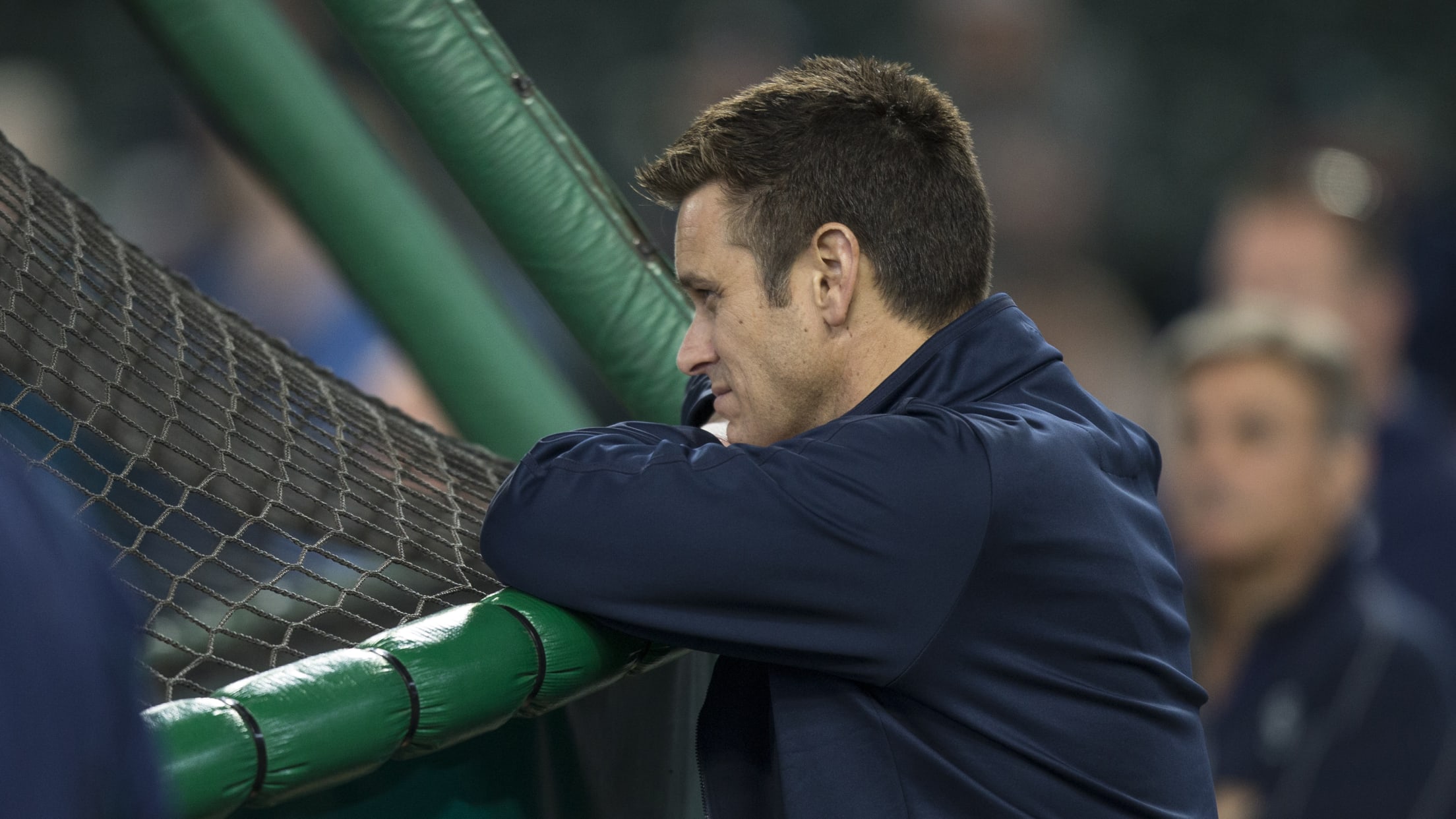 SEATTLE -- The obvious choice -- and most likely route -- for the Mariners' first-round pick in Wednesday's Draft would be to select a college pitcher like Georgia standout Emerson Hancock and add to their growing collection of prospect arms. You can never get enough pitching, as Mariners scouting director
Mariners' all-time top 5 international signings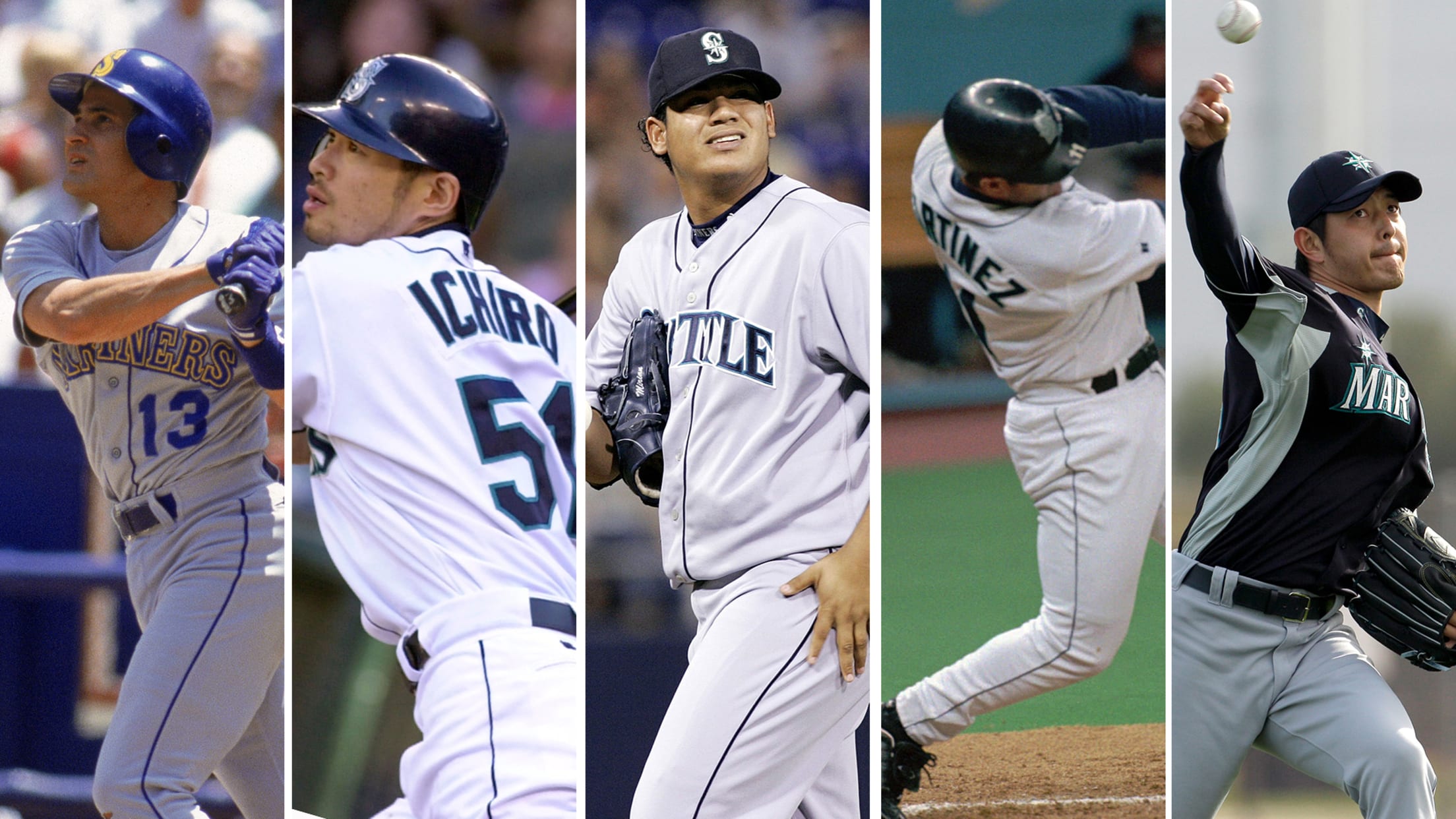 SEATTLE -- When it comes to acquiring new talent, much attention is understandably focused annually on Major League Baseball's June Draft. But there are other avenues to land promising young players and the Mariners have capitalized on the international market as much as any franchise in MLB over the years.
30 prospects we'll be talking about in 2022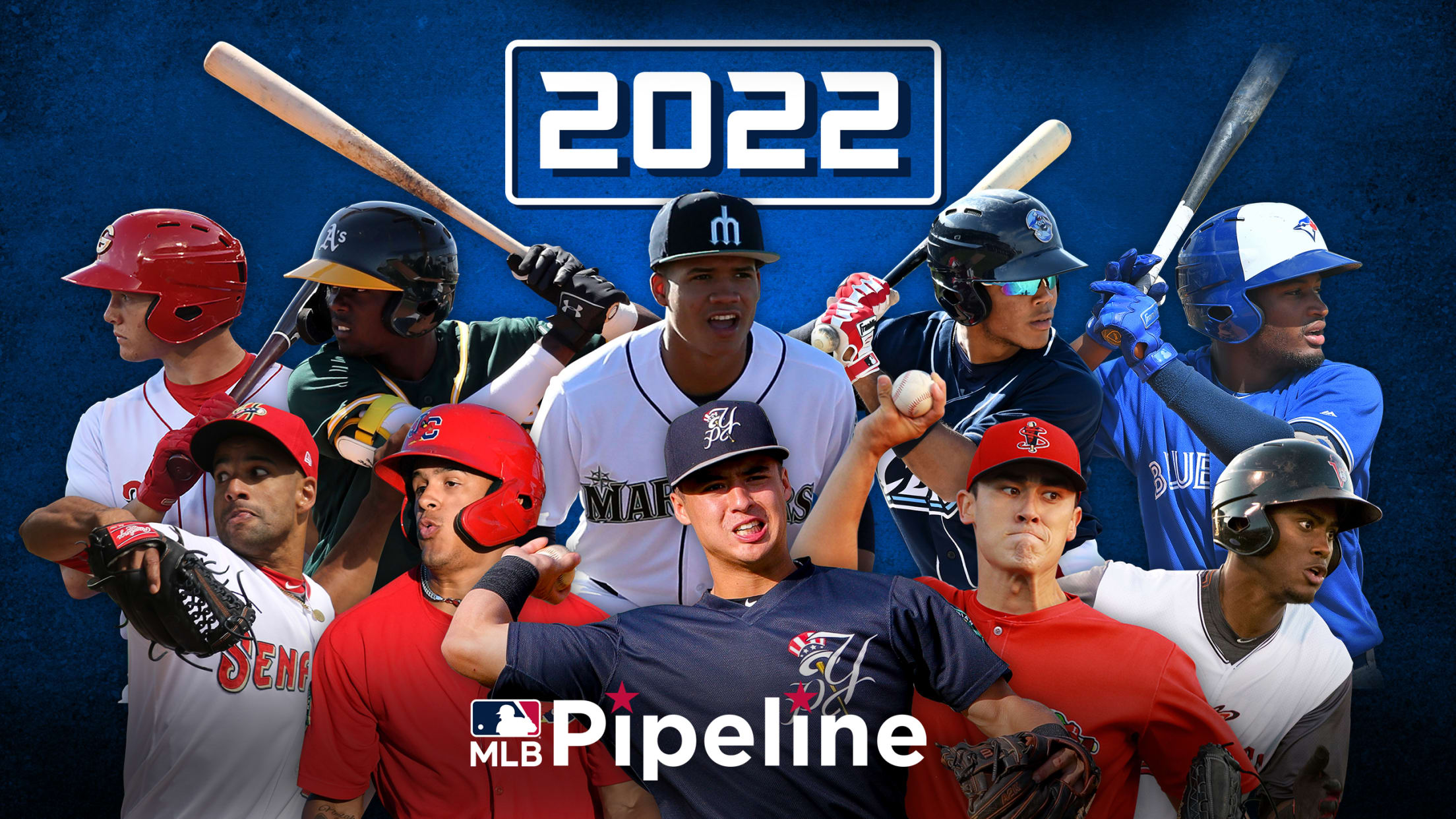 Right now, all baseball fans can do is look ahead to the future. We decided to take that to the extreme by looking two years down the road at which prospects we expect to be big names in 2022. The fact that 14 of the Top 20 players on MLB
Logan Gilbert talks Draft, repertoire, to-do list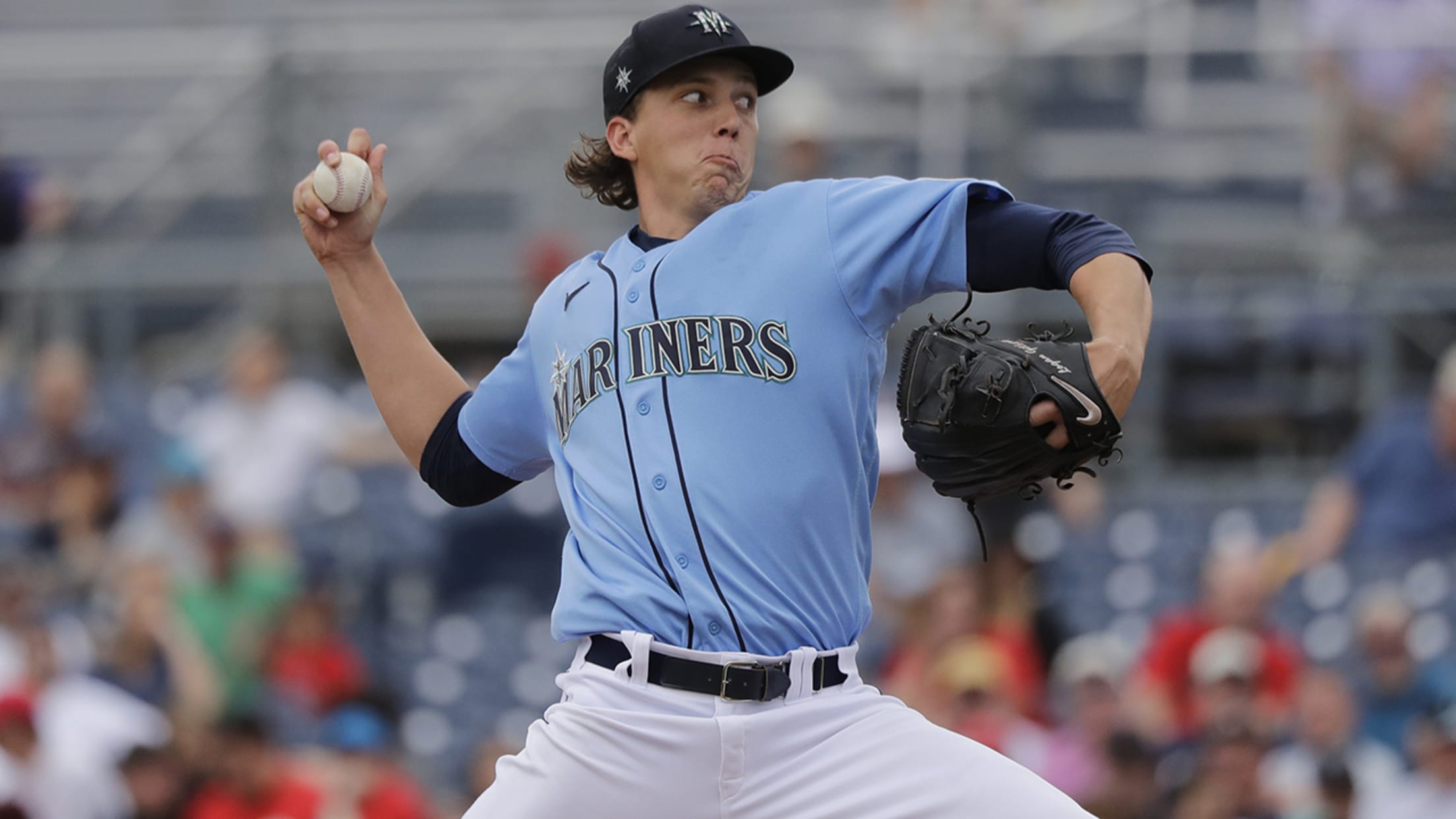 Right-hander Logan Gilbert led NCAA Division I and set a Stetson record with 163 strikeouts in 112 1/3 innings en route to winning his second straight Atlantic Sun Conference Pitcher of the Year award in 2018, but his velocity dipped while he was battling mononucleosis that spring. He sat out
Here's a look at the Mariners' farm entering 2020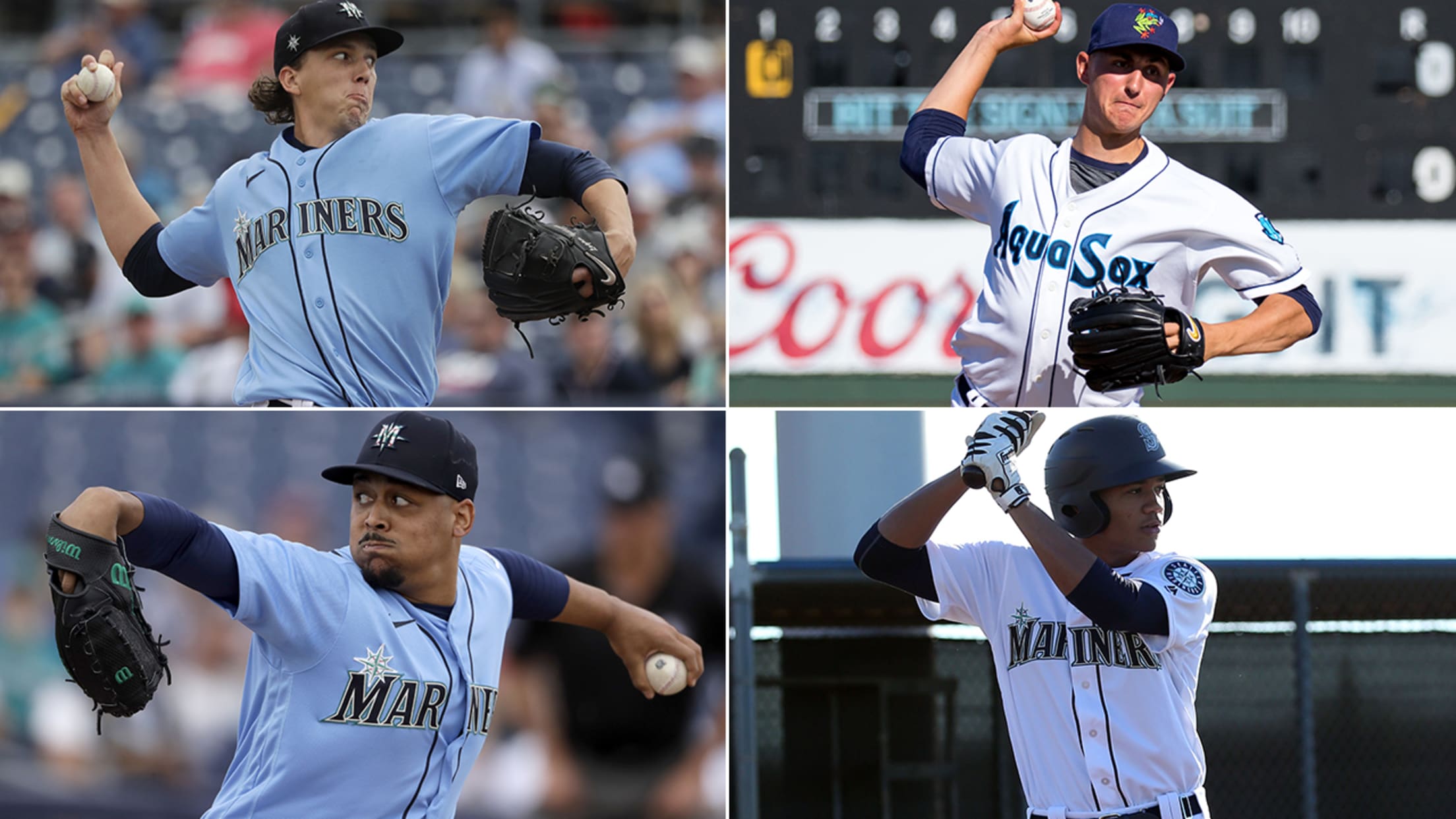 Precocious outfielders Jarred Kelenic and Julio Rodriguez soak up most of the attention accorded to Mariners prospects, and rightfully so. They rival White Sox sluggers Luis Robert and Andrew Vaughn as the best position prospect duo in the game and should provide a needed boost to Seattle's offense when they
Notes: Gilbert K's Ohtani; Kikuchi's pitch mix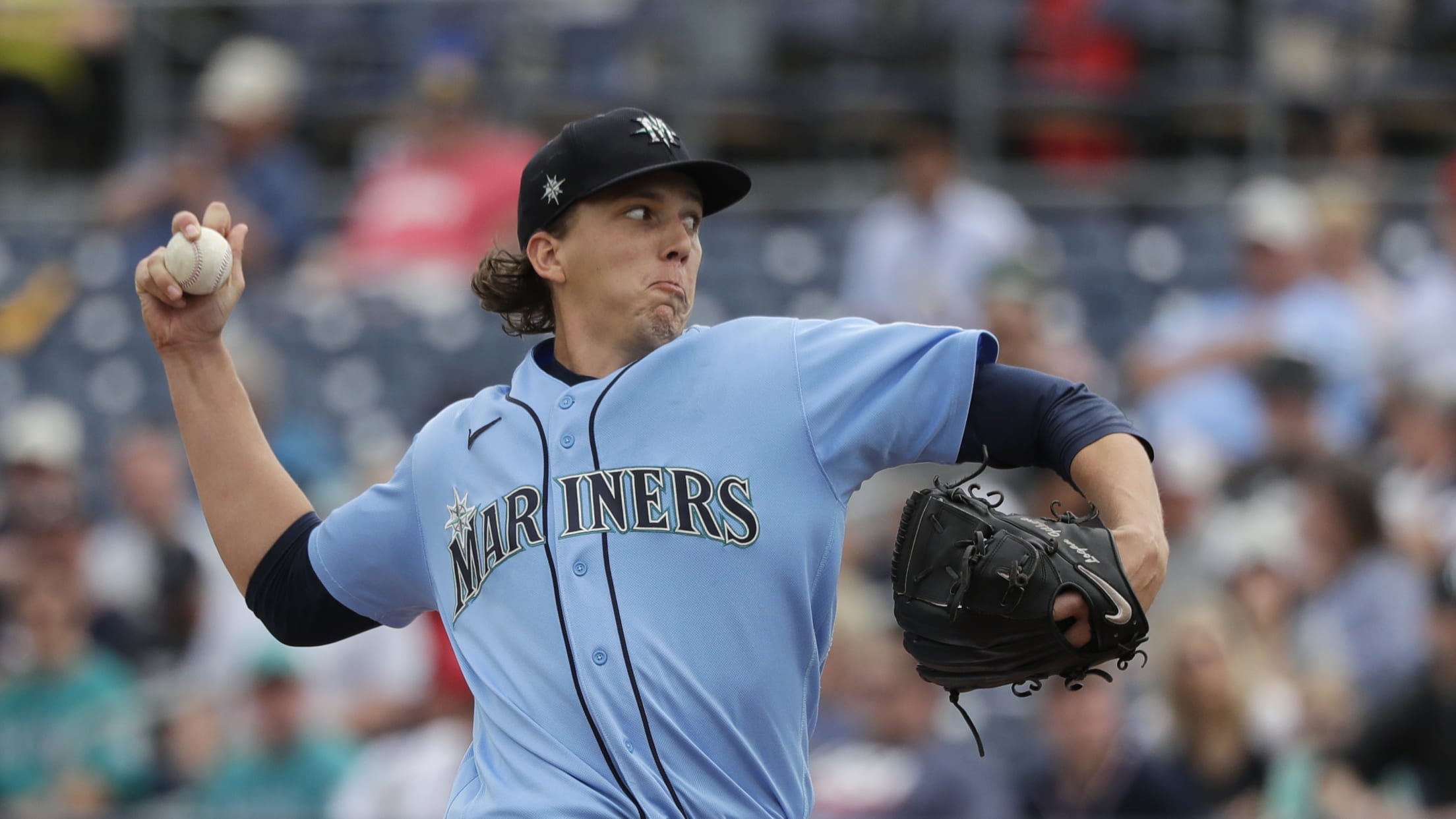 PEORIA, Ariz. -- The matchups that panned out on Tuesday could be the first of many in the landscape of the American League West. Logan Gilbert, the Mariners' top pitching prospect, squared off against Jo Adell and Shohei Ohtani, two long-term fixtures in a loaded Angels lineup. Both sides each
Fraley preparing to stick with Mariners long term
Outfield prospect thinking 'big picture' as he adjusts to The Show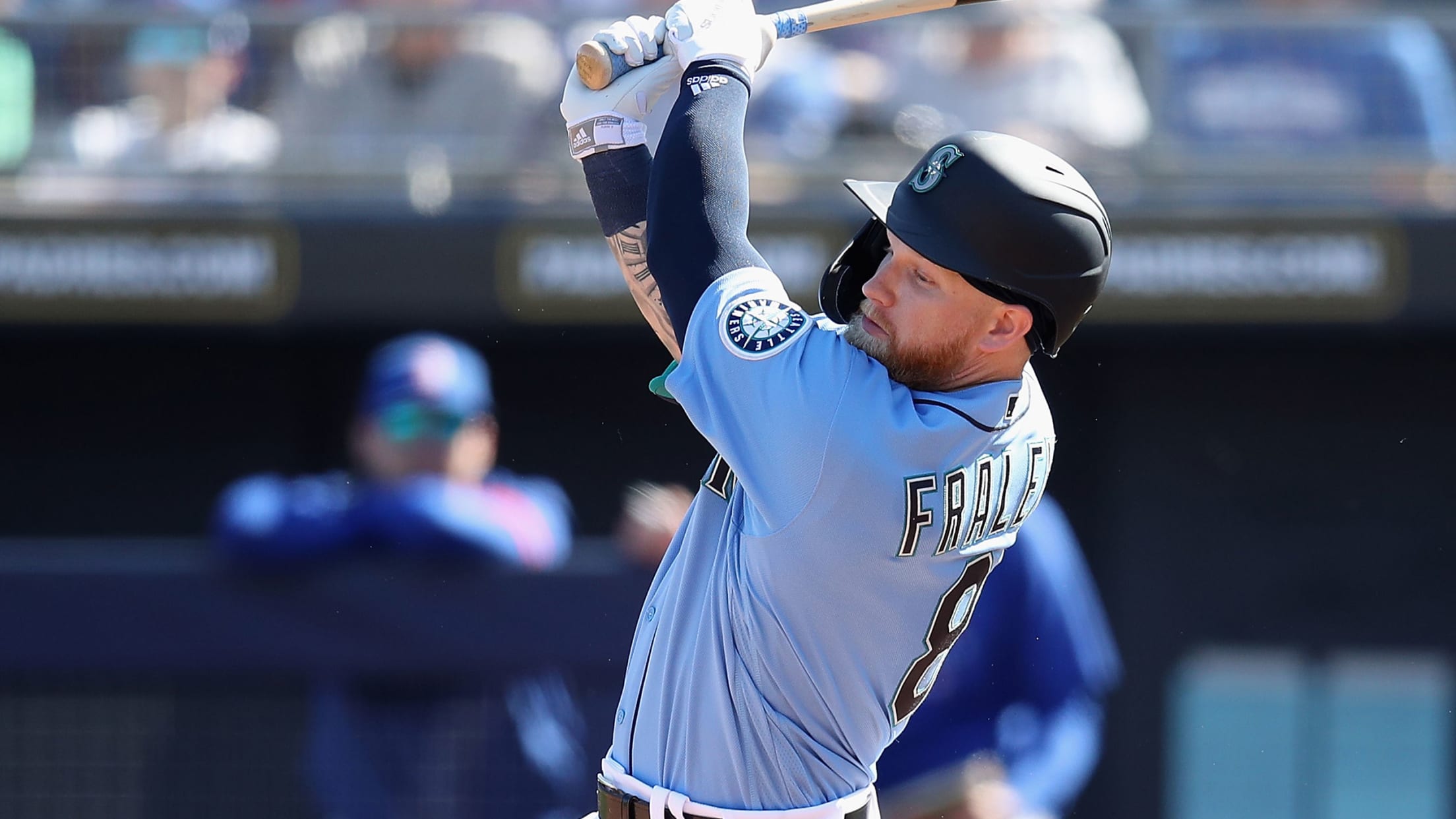 PEORIA, Ariz. -- For some in a young Mariners camp, manager Scott Servais has to remind them that jobs are already solidified and that it's time to just "relax and play." Outfielder Jake Fraley might be among a handful that falls into that category. Fraley is all but guaranteed an