Pujols hits HRs 661, 662, tops Mays for 5th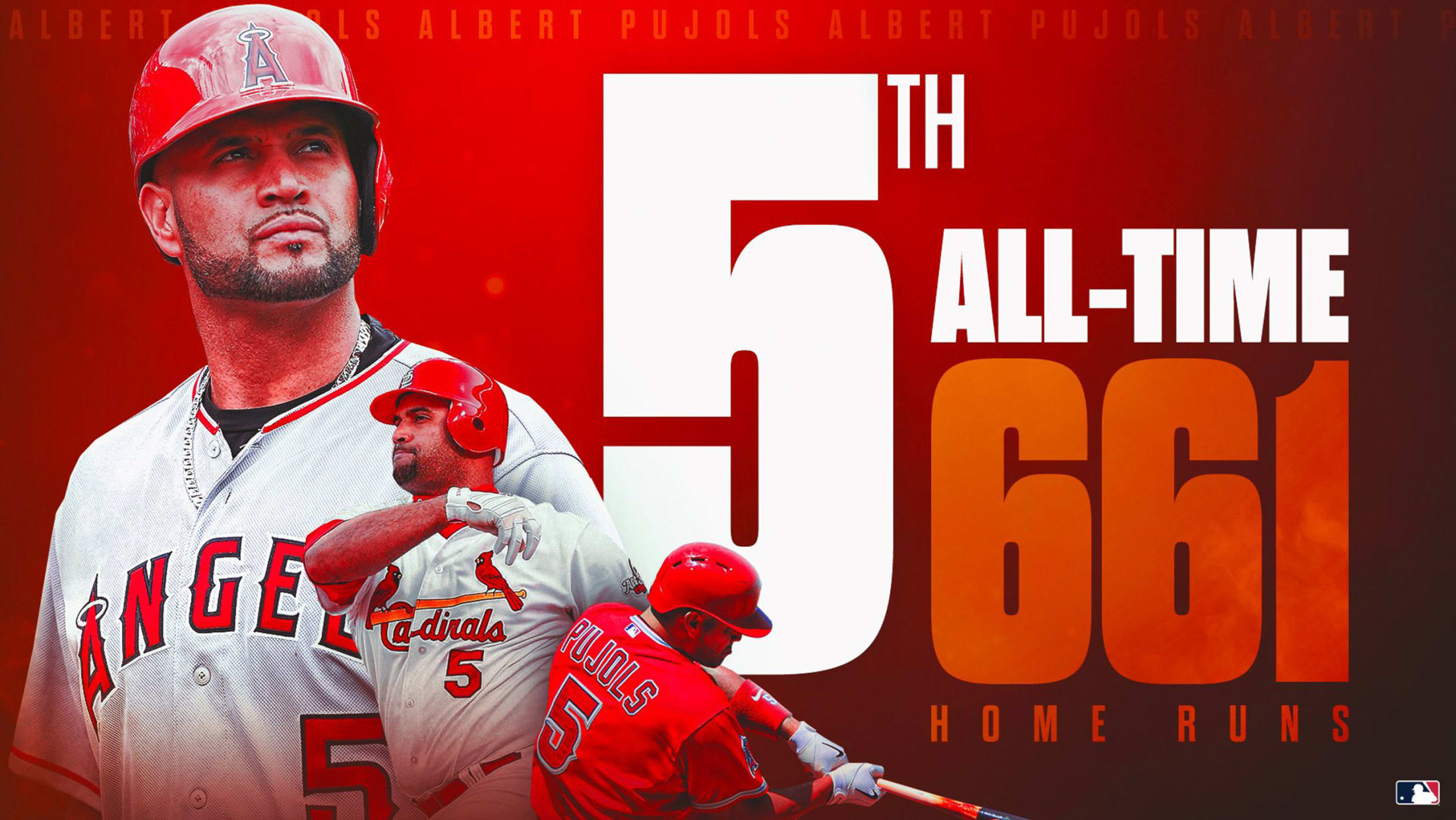 This time, Albert Pujols didn't have to wait as long. After it took him 22 days between home runs to reach career blast No. 660 to tie Willie Mays for fifth on the all-time list, Pujols passed the Hall of Famer five days later with career shot No. 661 on
Best pitchers from Mexico of all-time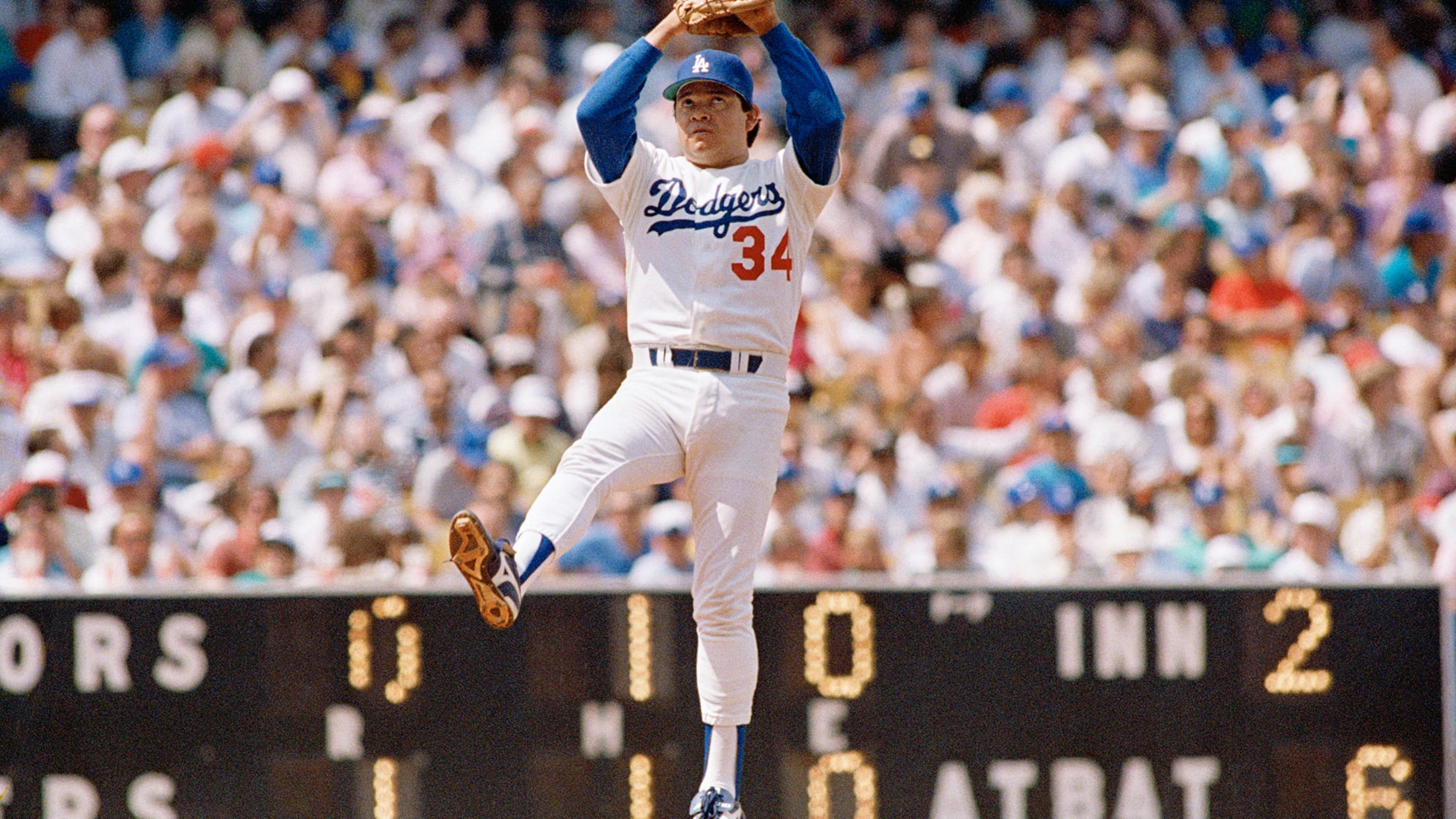 Any discussion of the best Mexican-born pitchers in Major League history starts with Fernando Valenzuela. The left-hander's numbers speak for themselves: Valenzuela is the all-time leader among Mexican-born hurlers, and by a healthy margin, in wins, strikeouts, innings pitched, complete games, shutouts and pitchers' WAR (Baseball-Reference). He's the only one
A discussion of Being Latino in Baseball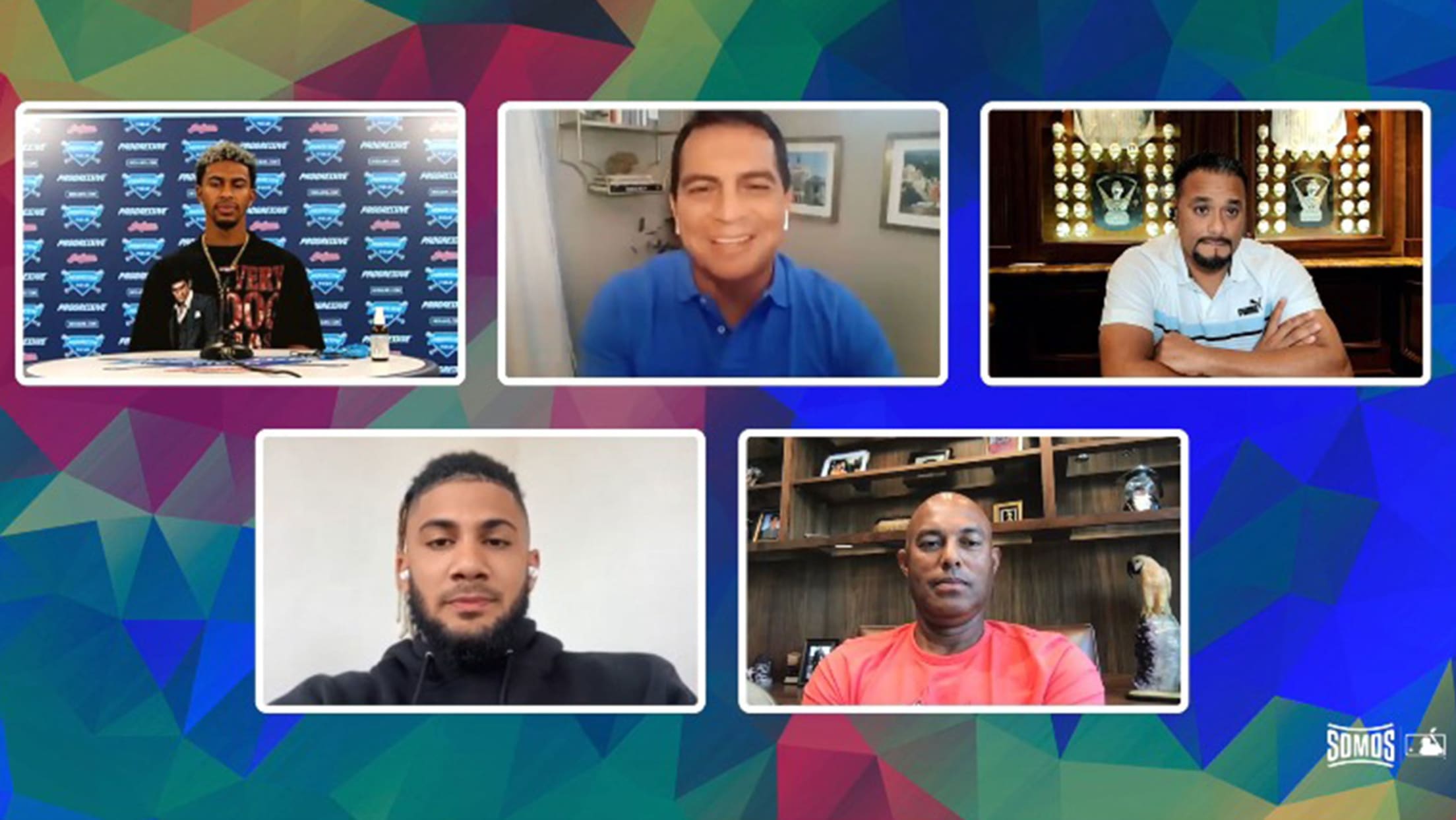 Four of the biggest names in baseball's past and present recently came together to discuss the international game on and off the field, along with the impact of Latinos across the sport as part of MLB's Hispanic Heritage Month Roundtable. "Being Latino in Baseball and America," which was produced by
Clemente tops list of greatest players from PR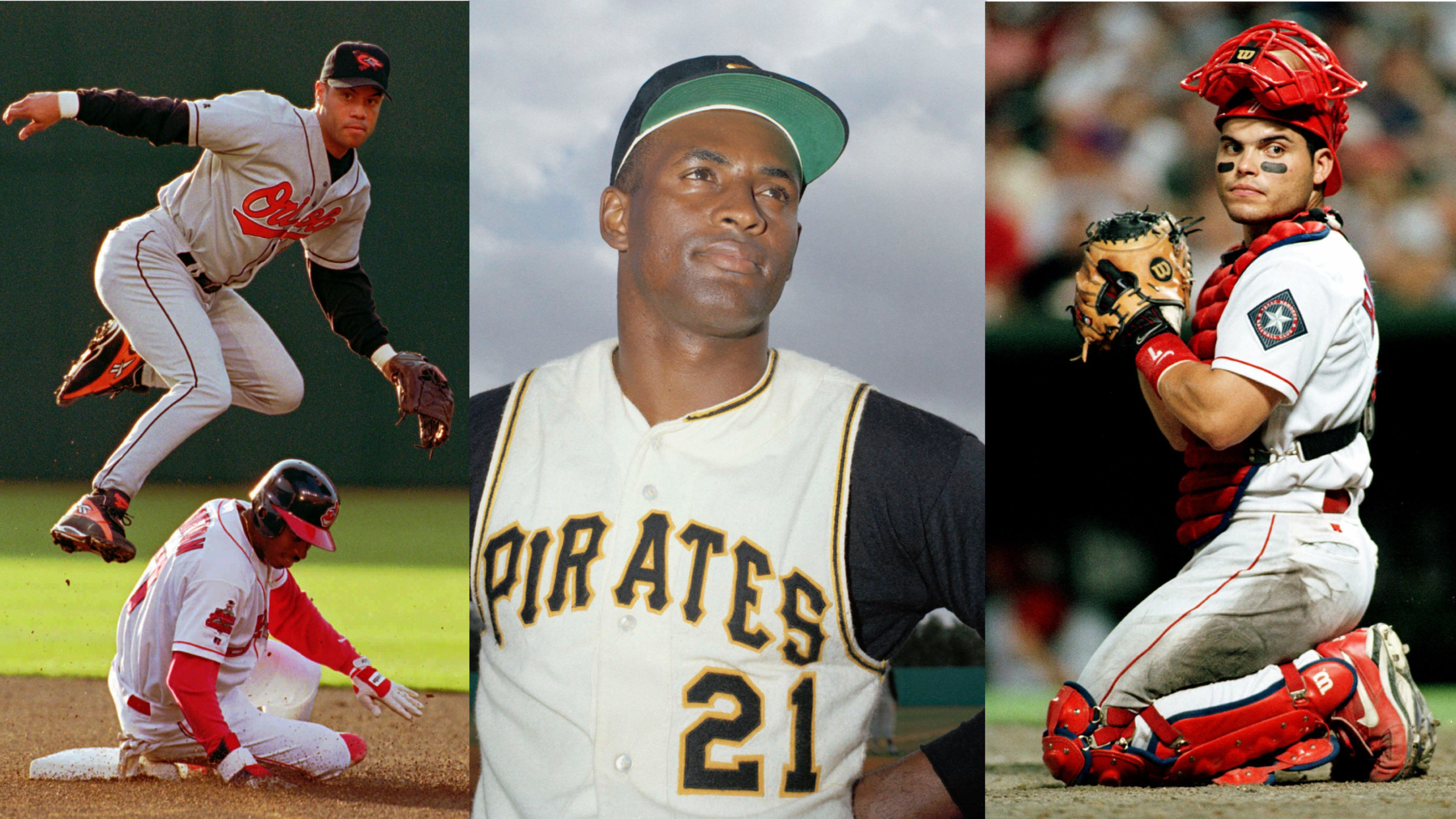 Puerto Rico has given Major League Baseball some of the best players in the game today -- from potential future Hall of Fame catcher Yadier Molina to superstar shortstops Javier "El Mago" Báez, Francisco Lindor and Carlos Correa. It's also given MLB some of the great players of the past
Darvish's new fastball is bad news for hitters
The man who throws 11 different pitches finally has a wipeout heater
Yu Darvish was already the master of variety, famously twirling up to 11 different offerings ranging anywhere from the low 60s to the high 90s on the radar gun. But as he puts together his greatest Cy Young Award case to date, with another showcase matchup against Reds ace Trevor
Flamethrowing Sixto's the 'total package'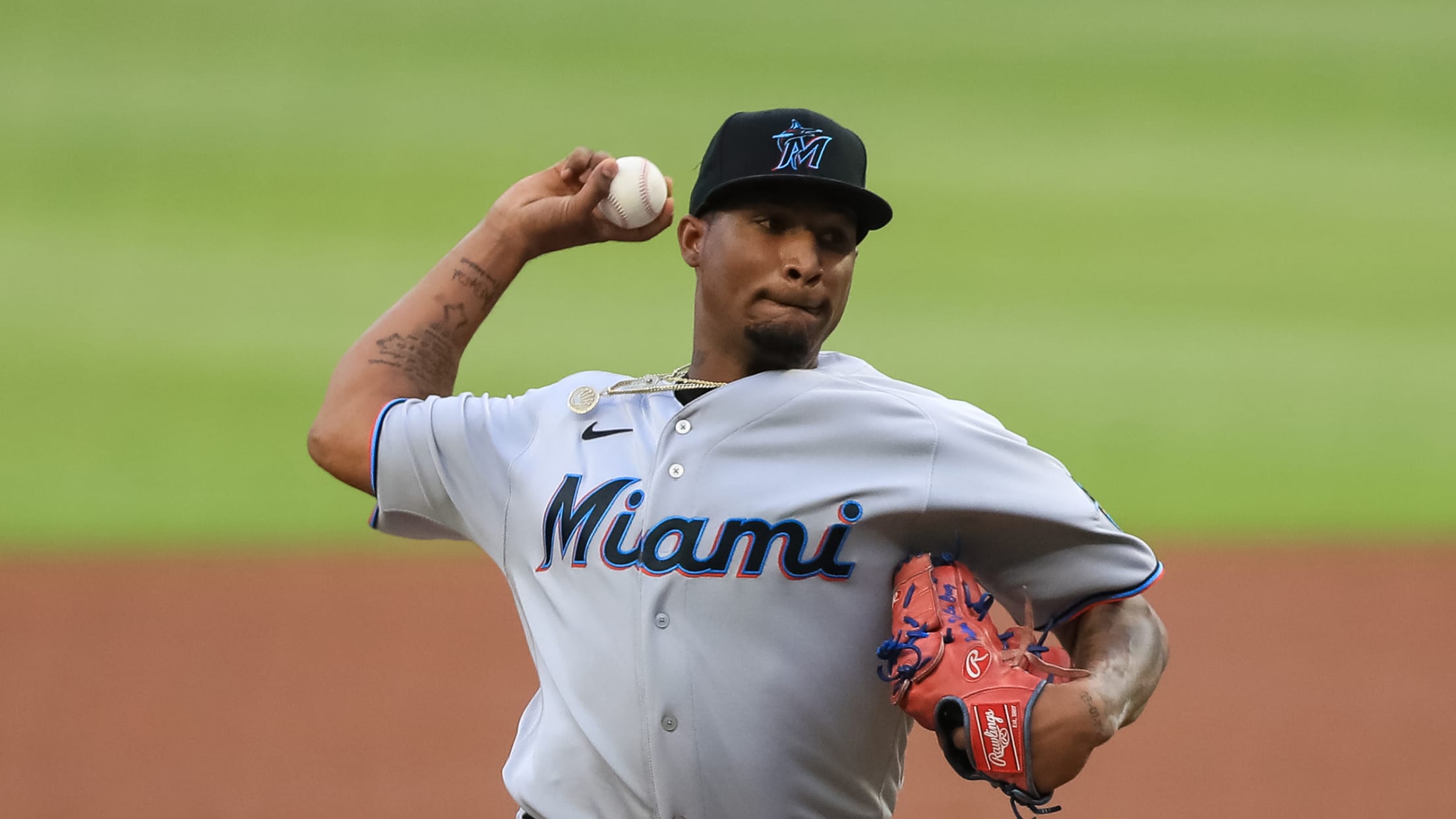 With his sixth pitch of the game, Sixto Sánchez struck out Ronald Acuña Jr. swinging on a 100.2 mph fastball. The pitch also was a message that the rookie right-hander was going to be on the attack. Making his fourth big league start, Sánchez was in command in six-plus innings
Revisiting Roberto Clemente's greatest moments
Hall of Famer and Latino icon made MLB debut 65 years ago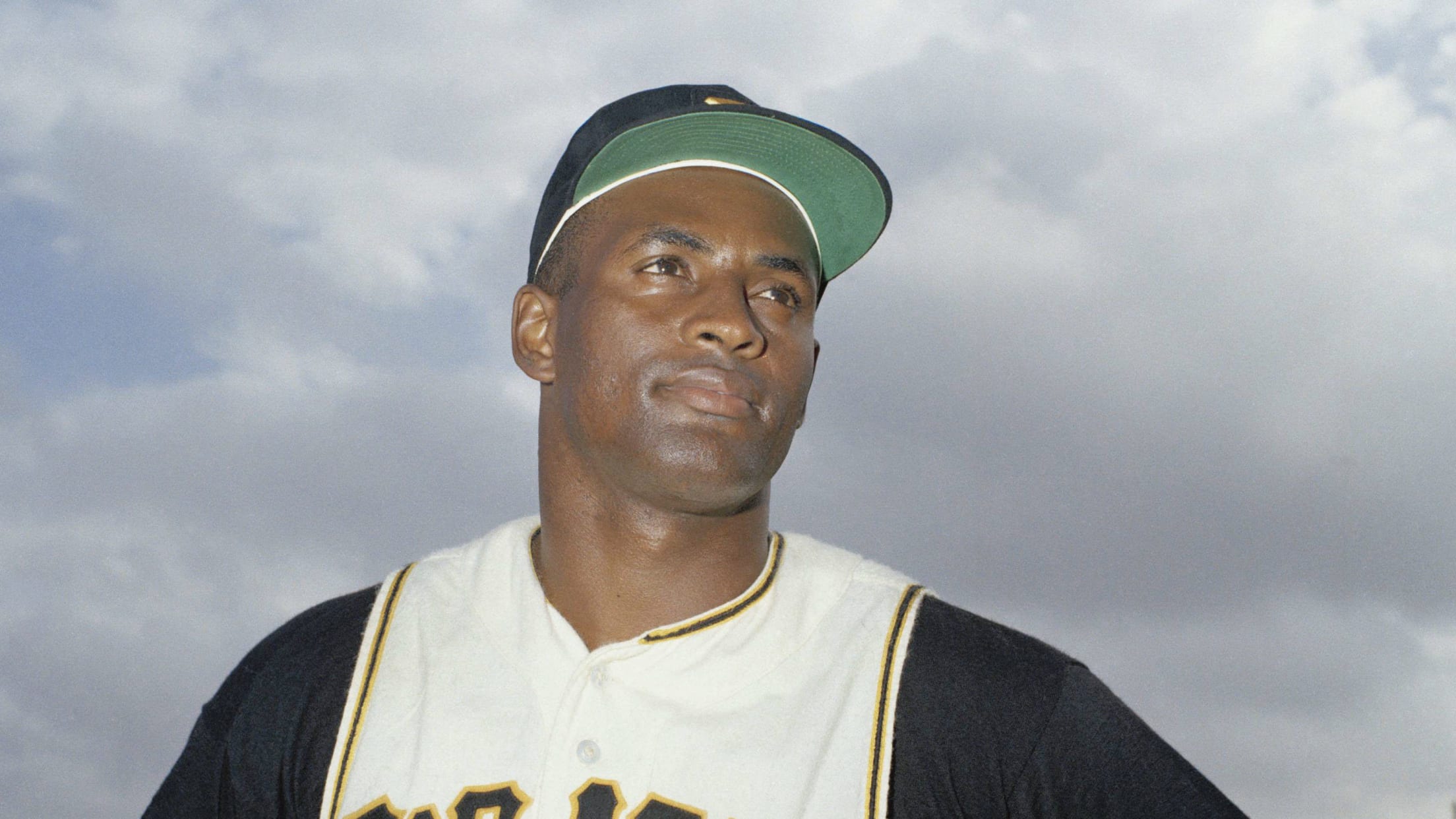 Roberto Clemente made his Major League debut on April 17, 1955, batting third and playing right field for the Pirates in the first game of a doubleheader against the Dodgers. In his first at-bat, the 20-year-old Clemente legged out an infield single on a ball to Brooklyn shortstop Pee Wee
The next great pitching star is in Miami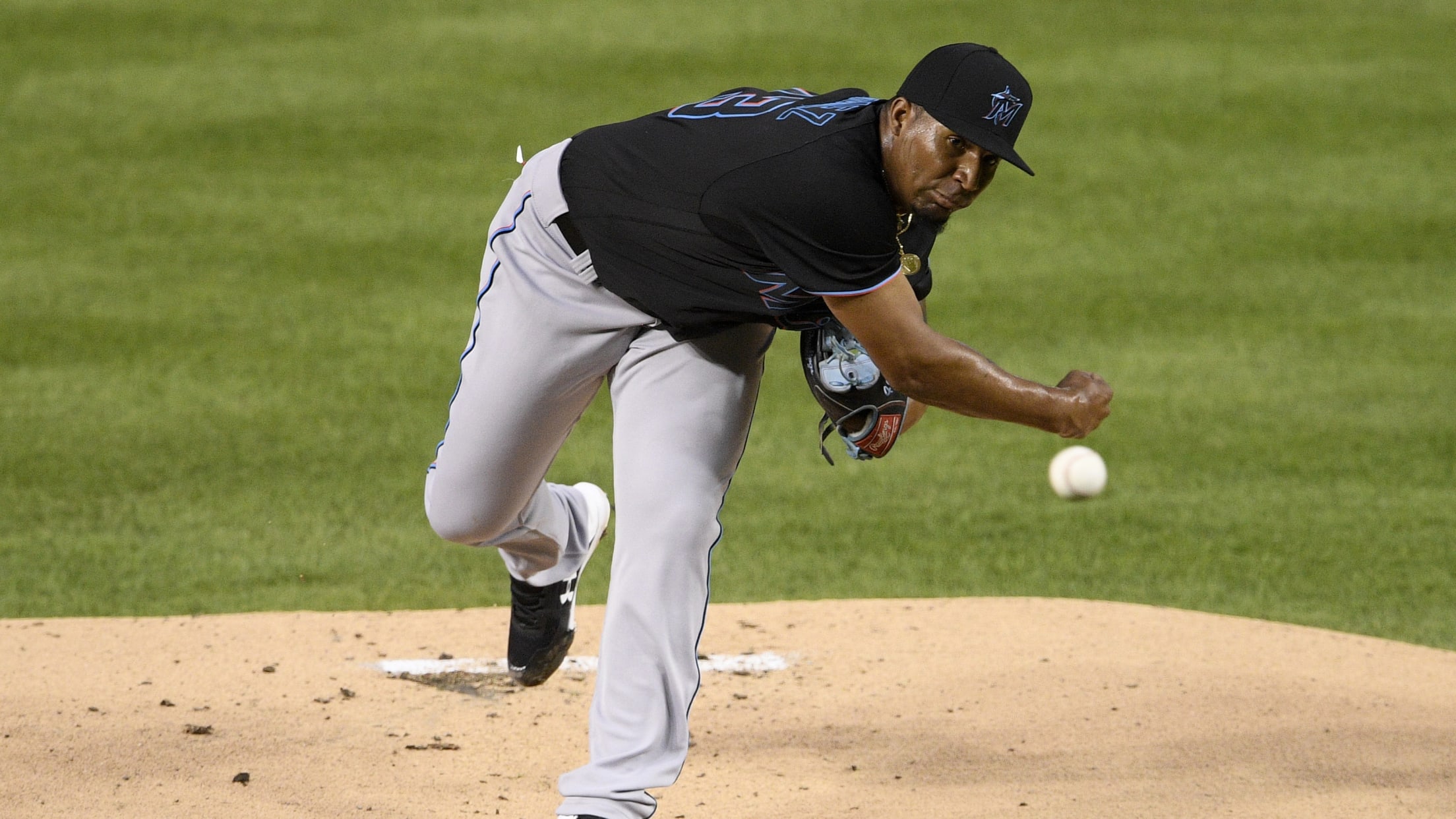 Sixto Sanchez has the "It" factor -- when you watch him on the mound, you can't help but get the feeling this kid is going to be the face of baseball in Miami for seasons to come. With his stuff and his flair, Sánchez is the most electric pitcher the
Pujols passes A-Rod on all-time RBI list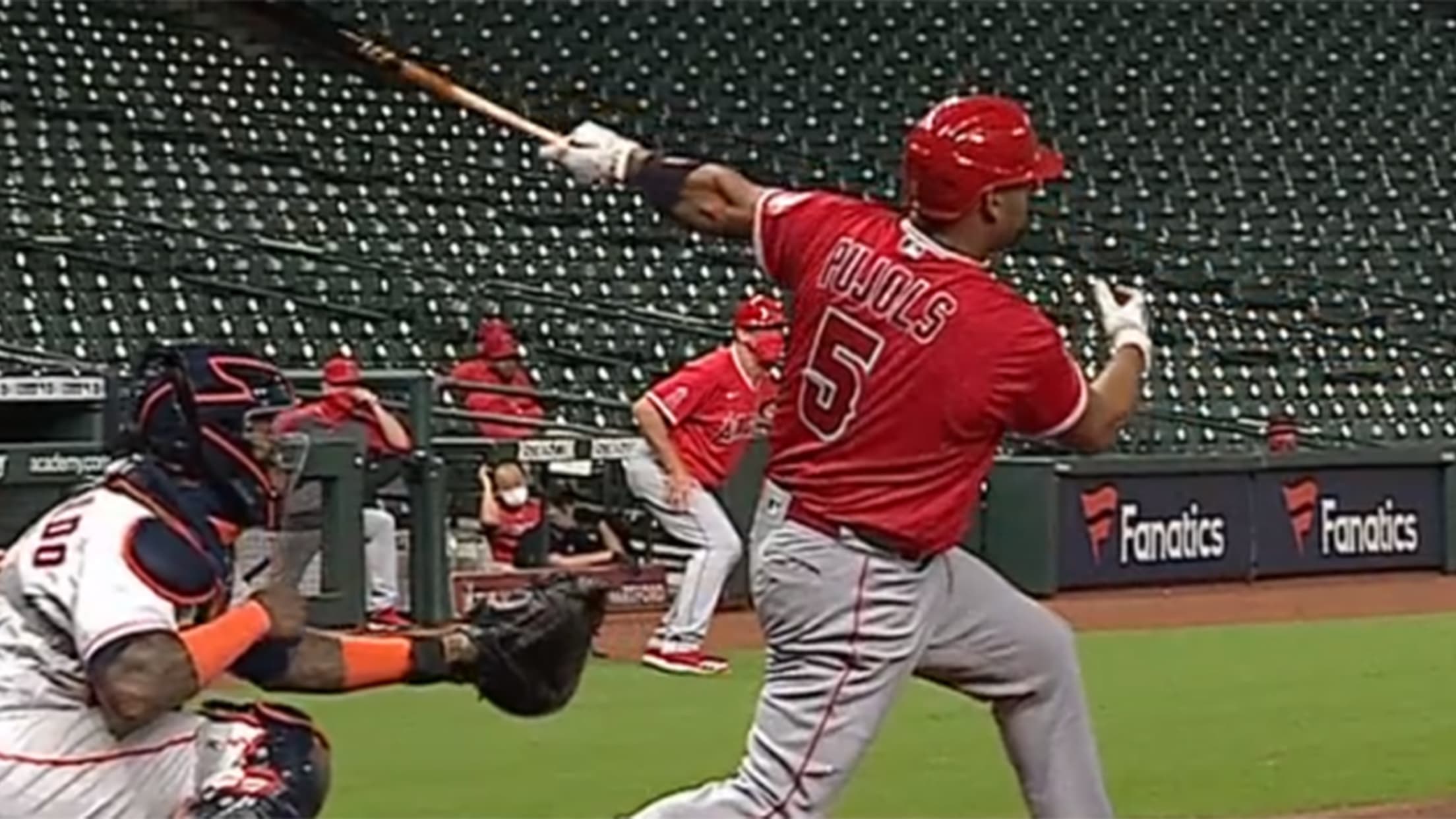 Albert Pujols has had an illustrious 20-year career and is now second all time in RBIs, according to the Elias Sports Bureau, reaching the milestone on an RBI single off Astros left-hander Framber Valdez in the fifth inning of an 11-4 loss on Monday. Pujols passed Alex Rodriguez on the
12 HRs in 26 games: Tatis can't be stopped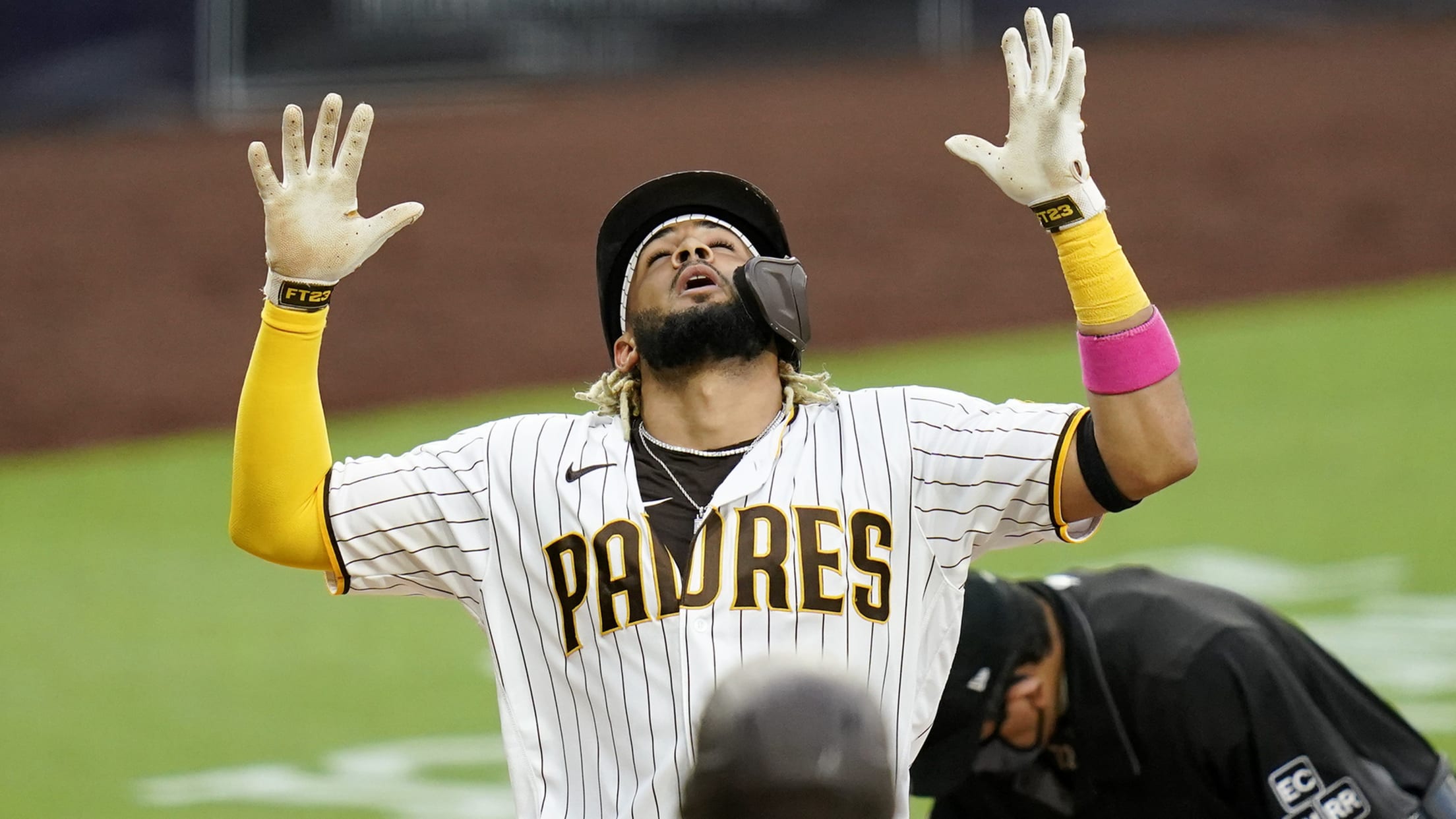 SAN DIEGO -- New venue, same result: Fernando Tatis Jr. is still torching Rangers pitching. After making headlines earlier this week with his grand slam on a 3-0 pitch at Globe Life Field, Tatis launched a mammoth home run to straightaway center field in Wednesday's 6-3 win at Petco Park,
Pujols ties A-Rod on all-time RBI list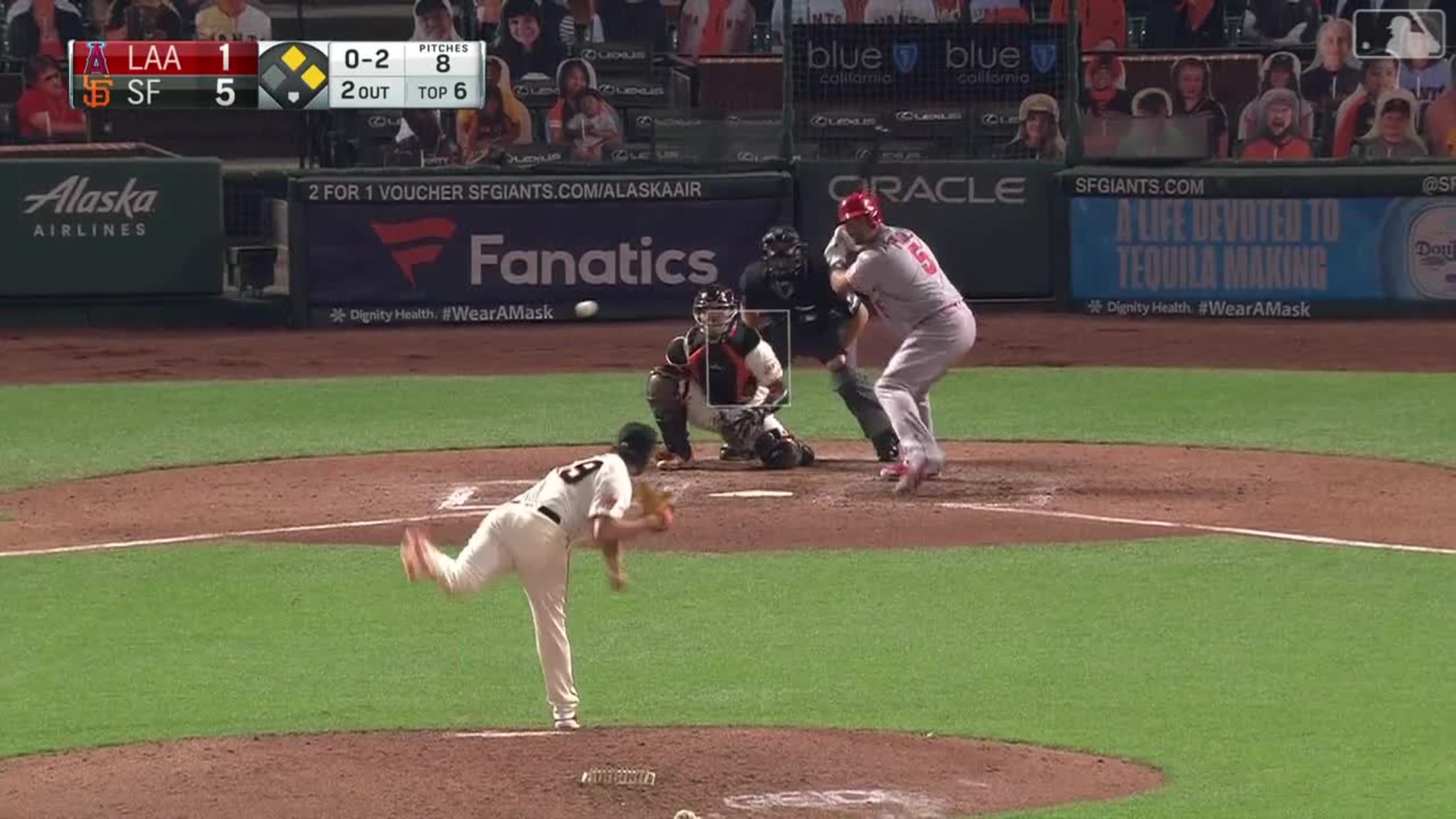 Albert Pujols reached yet another incredible career milestone in Wednesday's 7-2 loss to the Giants, tying Alex Rodriguez for the second-most RBIs in Major League history with 2,086, according to the Elias Sports Bureau. Pujols reached the mark with an RBI single with two outs in the sixth on an
Fernando Tatis Jr.'s future? Historically bright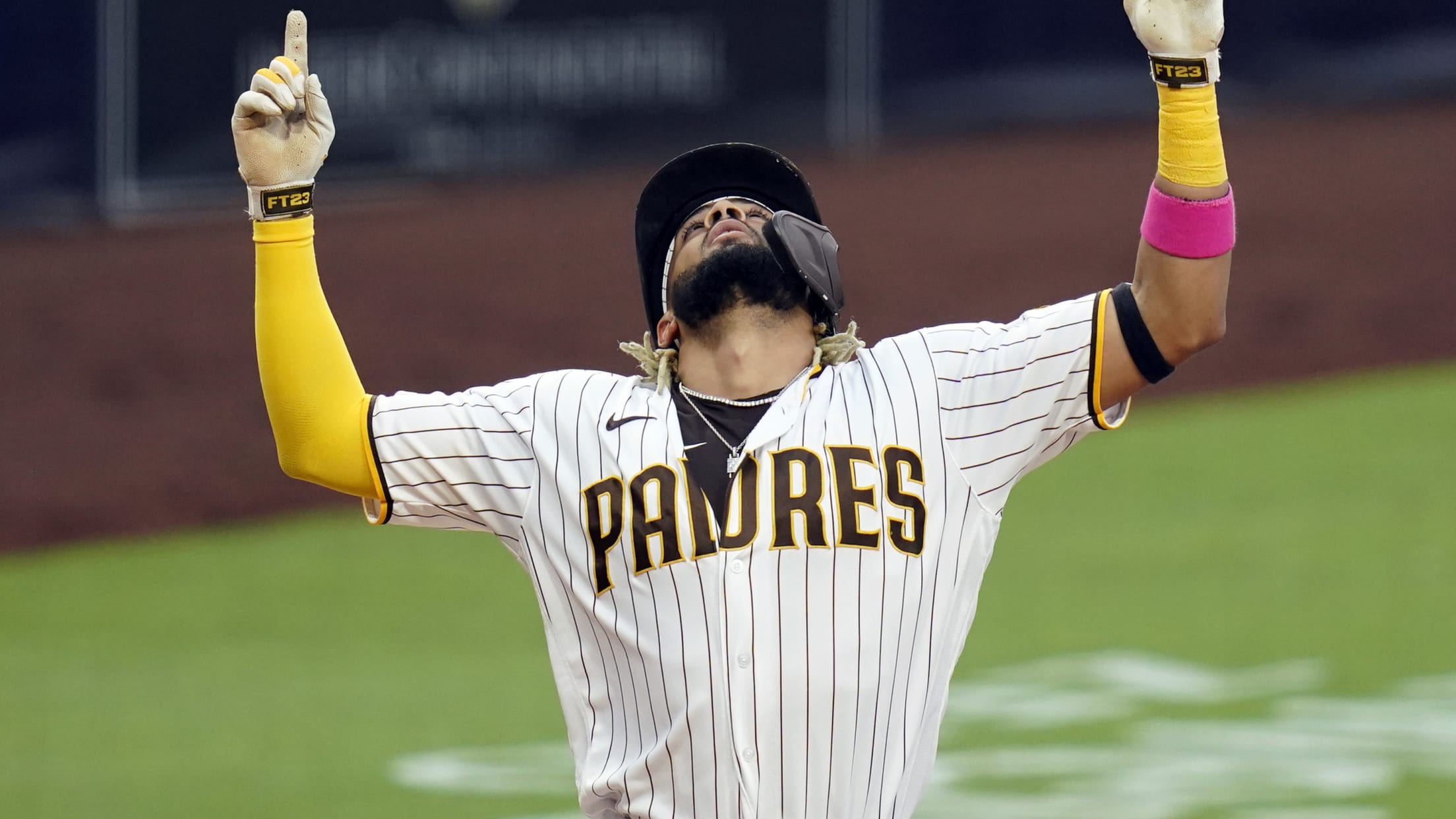 Fernando Tatis Jr.'s rookie year in 2019 was fun, but that was just an appetizer for what we've gotten a chance to witness so far in 2020. The 21-year-old is currently leading the Majors in home runs, RBIs, stolen bases and runs scored. On Monday, he became the fourth-youngest player
Classic Ryu gives Toronto a vital steady start
Grichuk, Biggio go yard, but Tellez (concussion protocol) exits early in win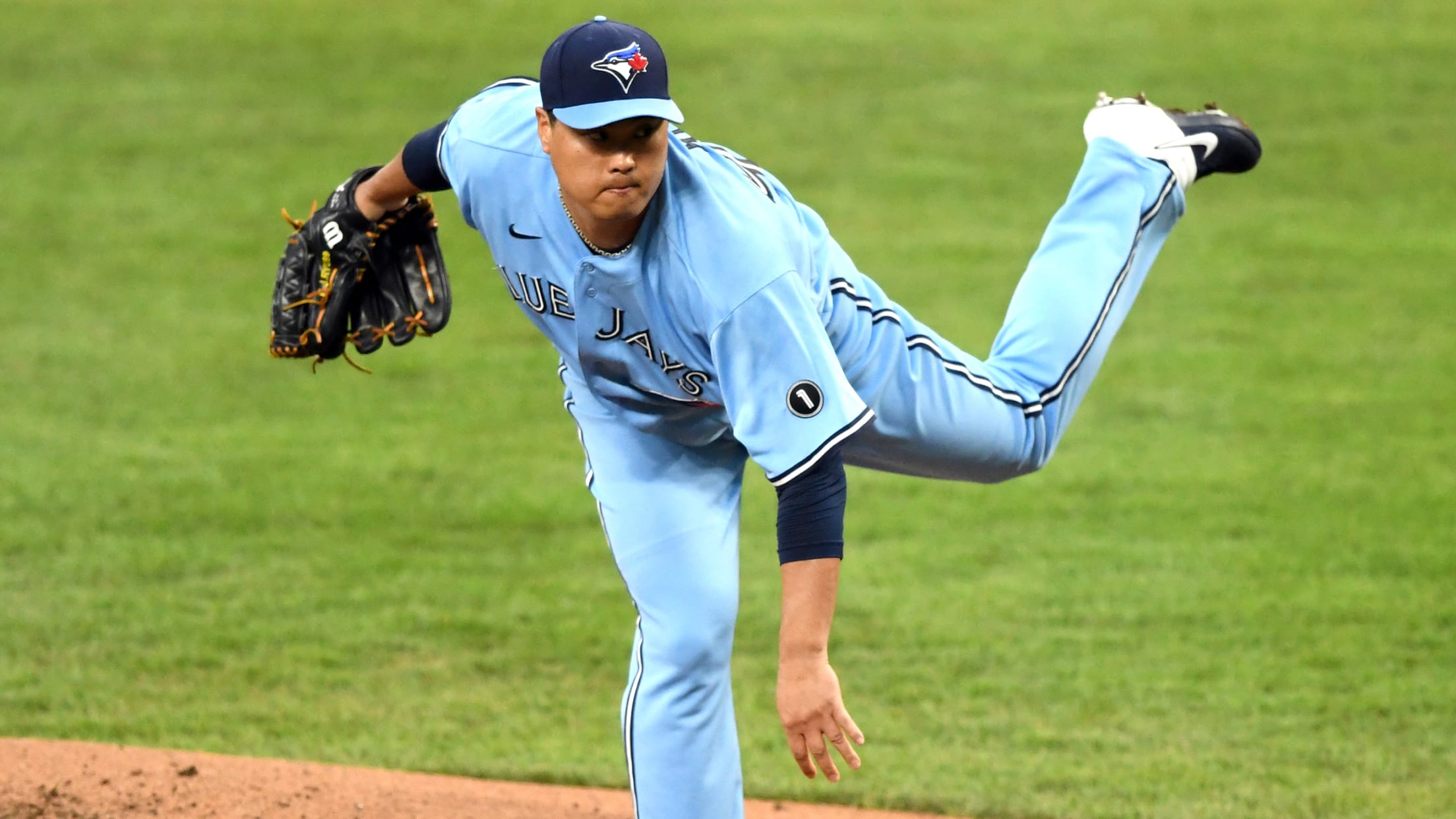 It's an ace's job to stop their team from spiraling when the tough losses pile up, and Hyun-Jin Ryu nailed it on Monday night in Baltimore. With the Blue Jays coming off a brutal Sunday that saw them drop two games to the Rays and lose their best player, Bo
3-run HR, 3-0 slam: That's 11 HRs for Tatis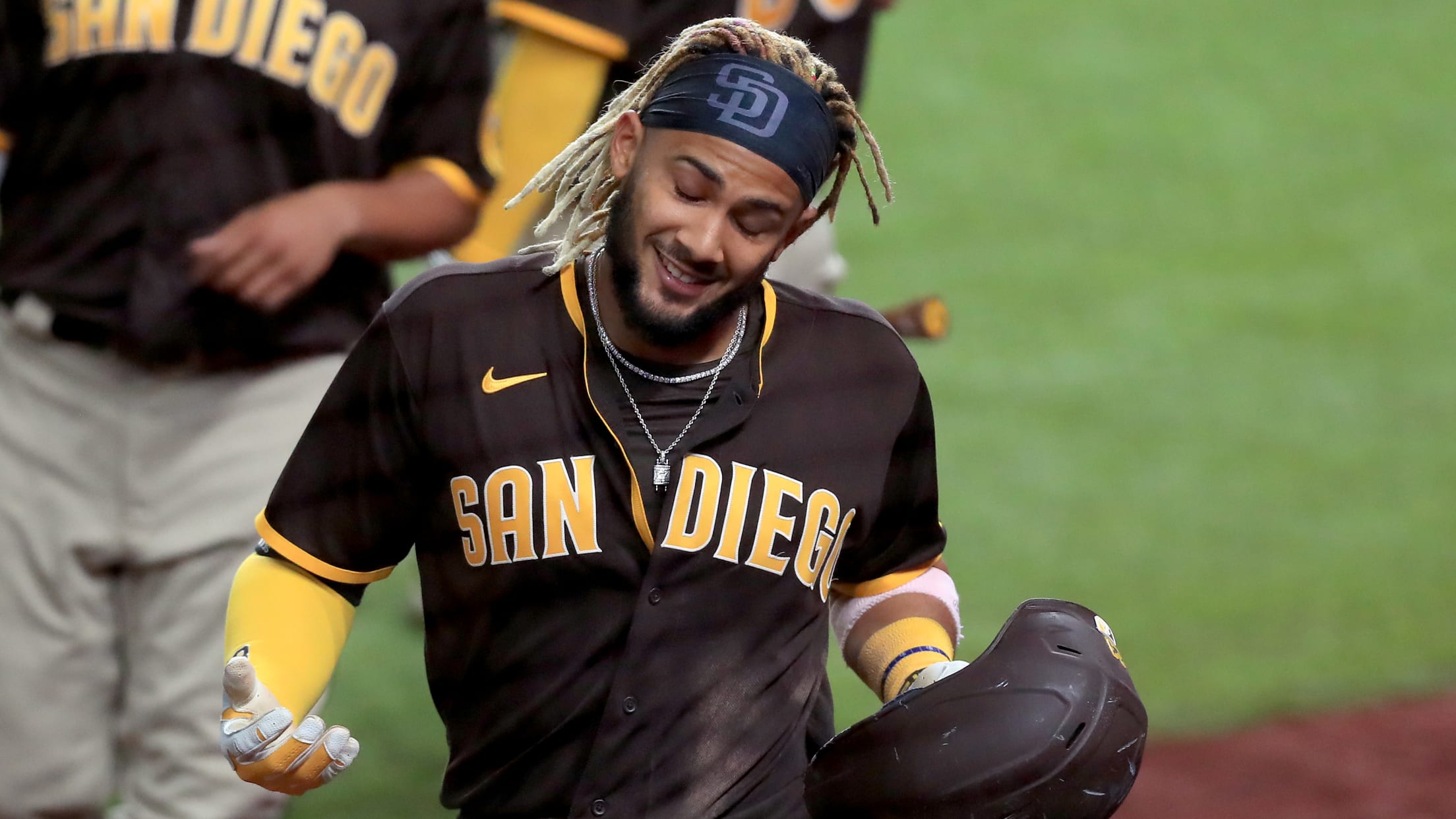 Despite their bygone losing streak, despite their spate of injuries, the Padres still have Fernando Tatis Jr., and he still seems capable of doing anything on a baseball field. The 21-year-old phenom added two homers to his gaudy total in the Padres' 14-4 victory over the Rangers at Globe Life
'He's coming at you': Lamet a budding ace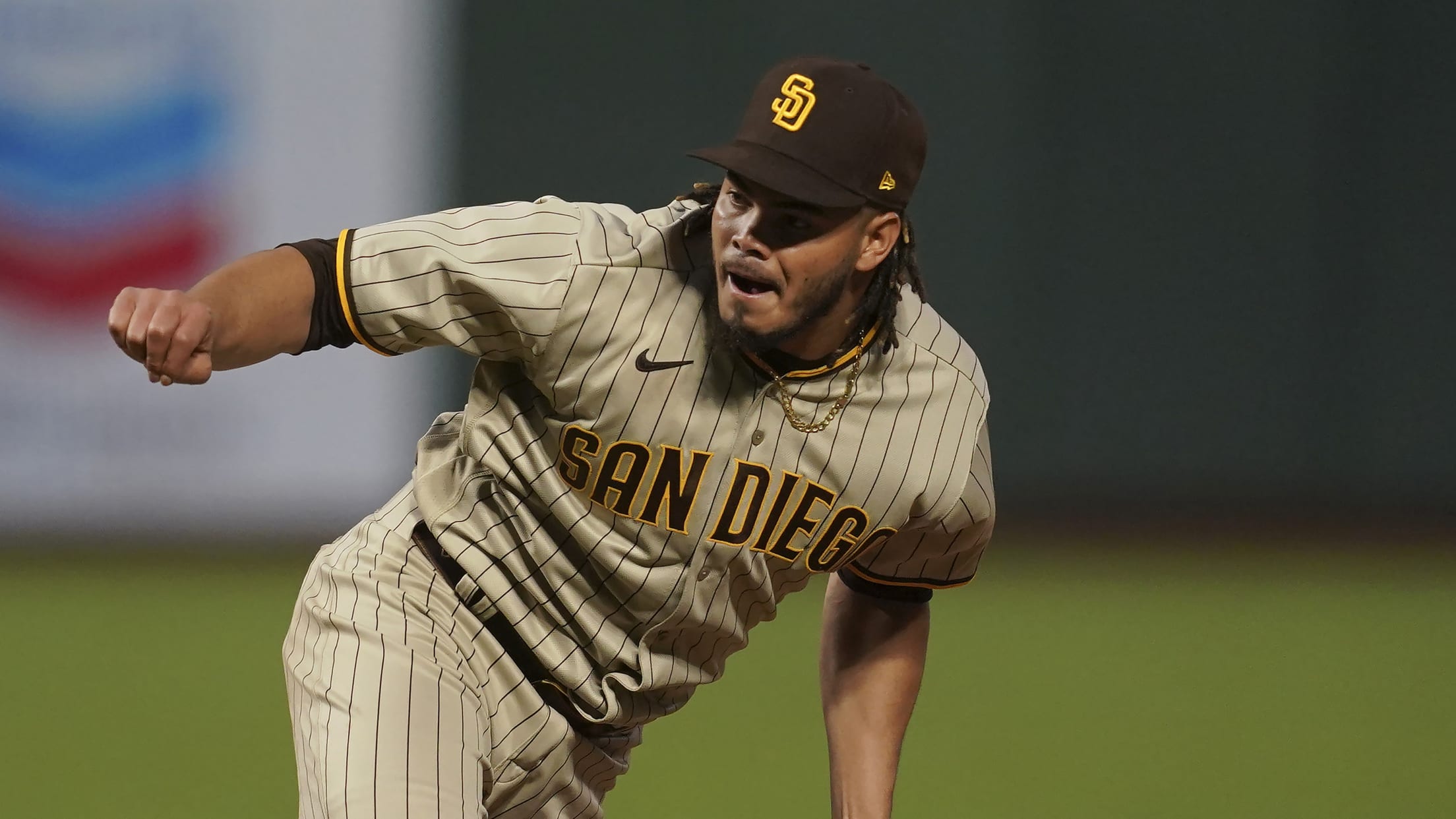 The Padres' rotation outlook was dire when they promoted Dinelson Lamet, a largely unheralded prospect, in May 2017. They had not yet drafted MacKenzie Gore. Chris Paddack would miss the season following Tommy John surgery. Luis Patiño was an unknown commodity. Lamet arrived in a rotation that was spinning its
Shogo shows off! LF's catch 'unbelievable'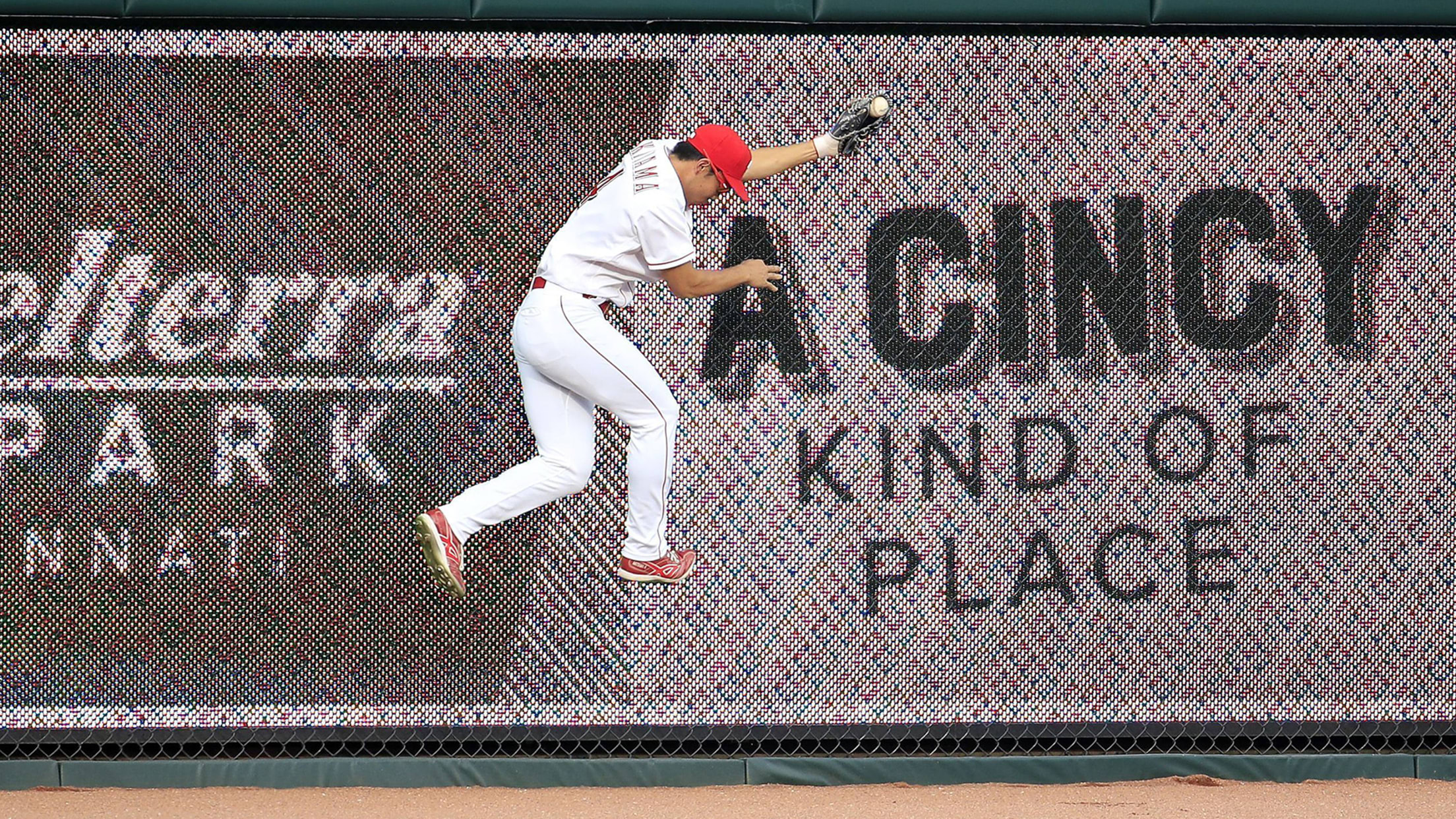 CINCINNATI -- The Reds were on the wrong end of a six-run deficit in what ended as a 9-6 loss to the Pirates on Thursday, but left fielder Shogo Akiyama was still willing to do what it took to make a great defensive play. In the top of the fifth
Yu flirts with no-no as Cubs continue tear
CHICAGO -- Yu Darvish stared out toward right field on Thursday night, his hands on his hips. Cubs right fielder Jason Heyward drifted back and slowed to a stop at the warning track, as the baseball in flight crashed underneath a Wrigley Field videoboard. Maybe it would not be a
Urshela no longer a surprise -- he's a star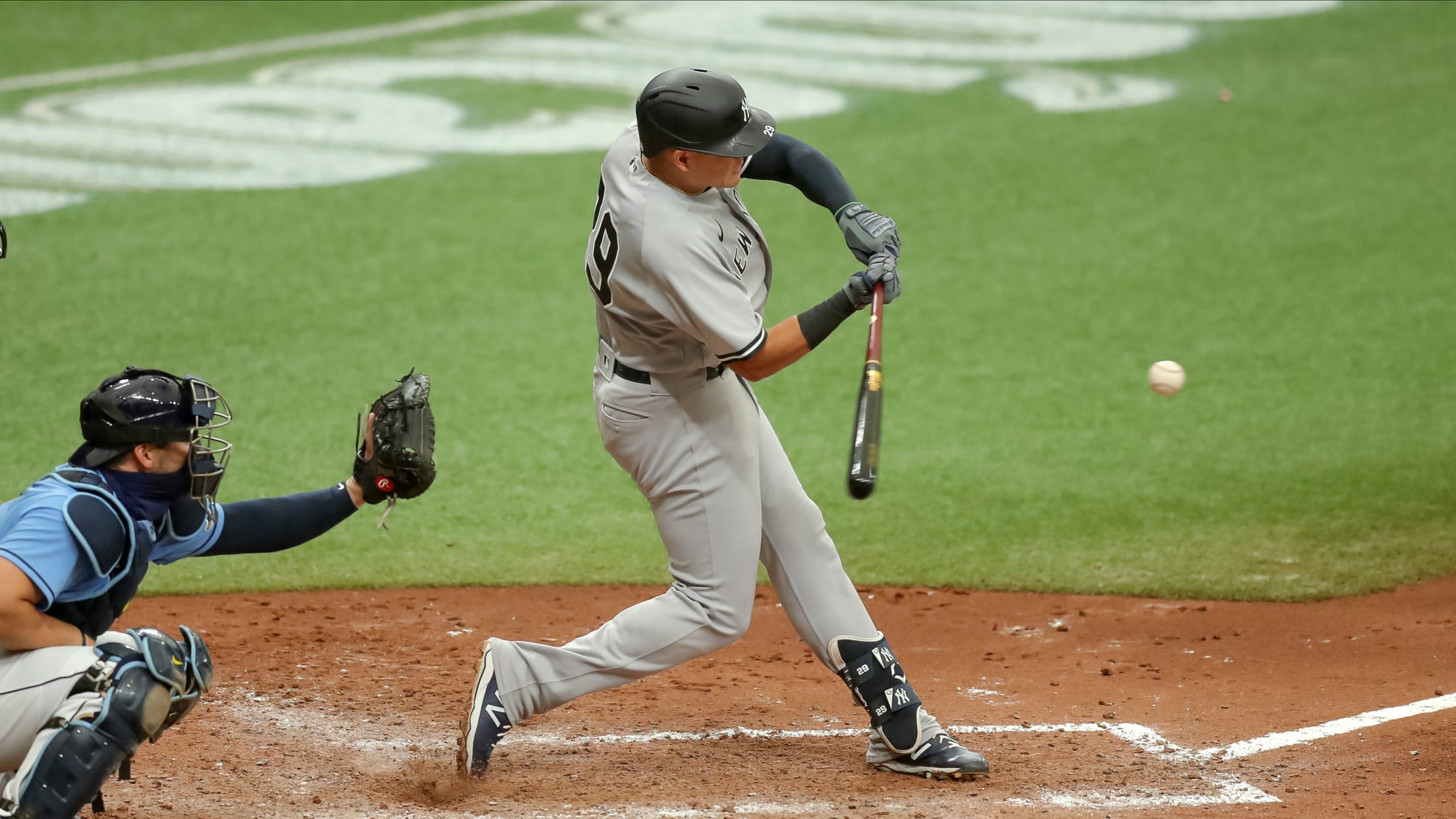 After the 2019 season, it was easy to peg Yankees third baseman Gio Urshela's breakout as a one-year wonder. Urshela was never a highly ranked prospect, and he had a .225/.274/.315 slash line with eight homers over 499 plate appearances with the Indians and Blue Jays before arriving in New
'Time to make history': Tatis' star on rapid rise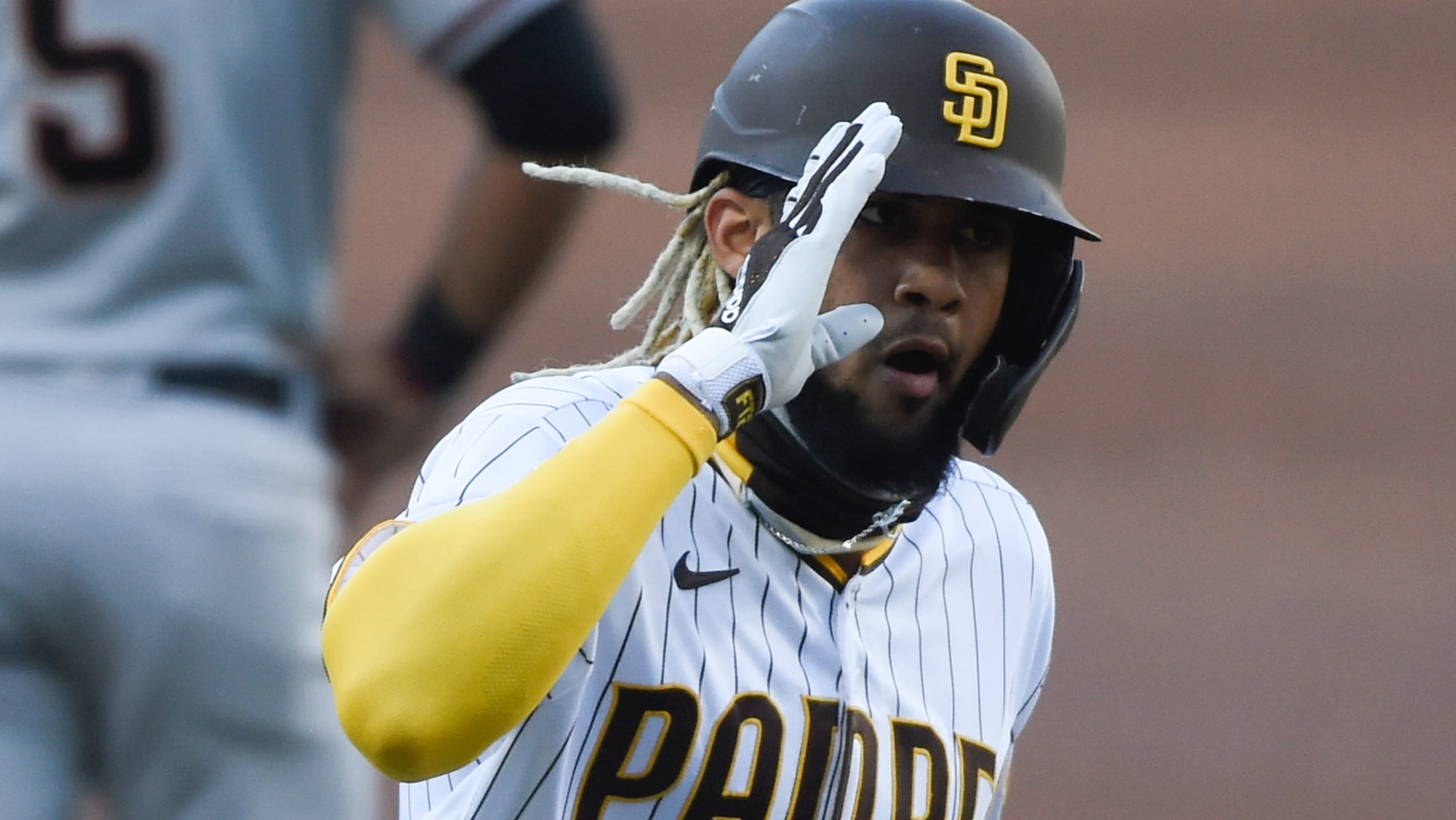 One-hundred games in The Show can fly by … when you're as talented and exciting as Fernando Tatis Jr. The Padres' budding superstar celebrated his 100th career Major League game Sunday by knocking his 30th career home run, marking the fourth straight game in which he's gone deep. Tatis has
Sights and sounds from MLB's return to D.R.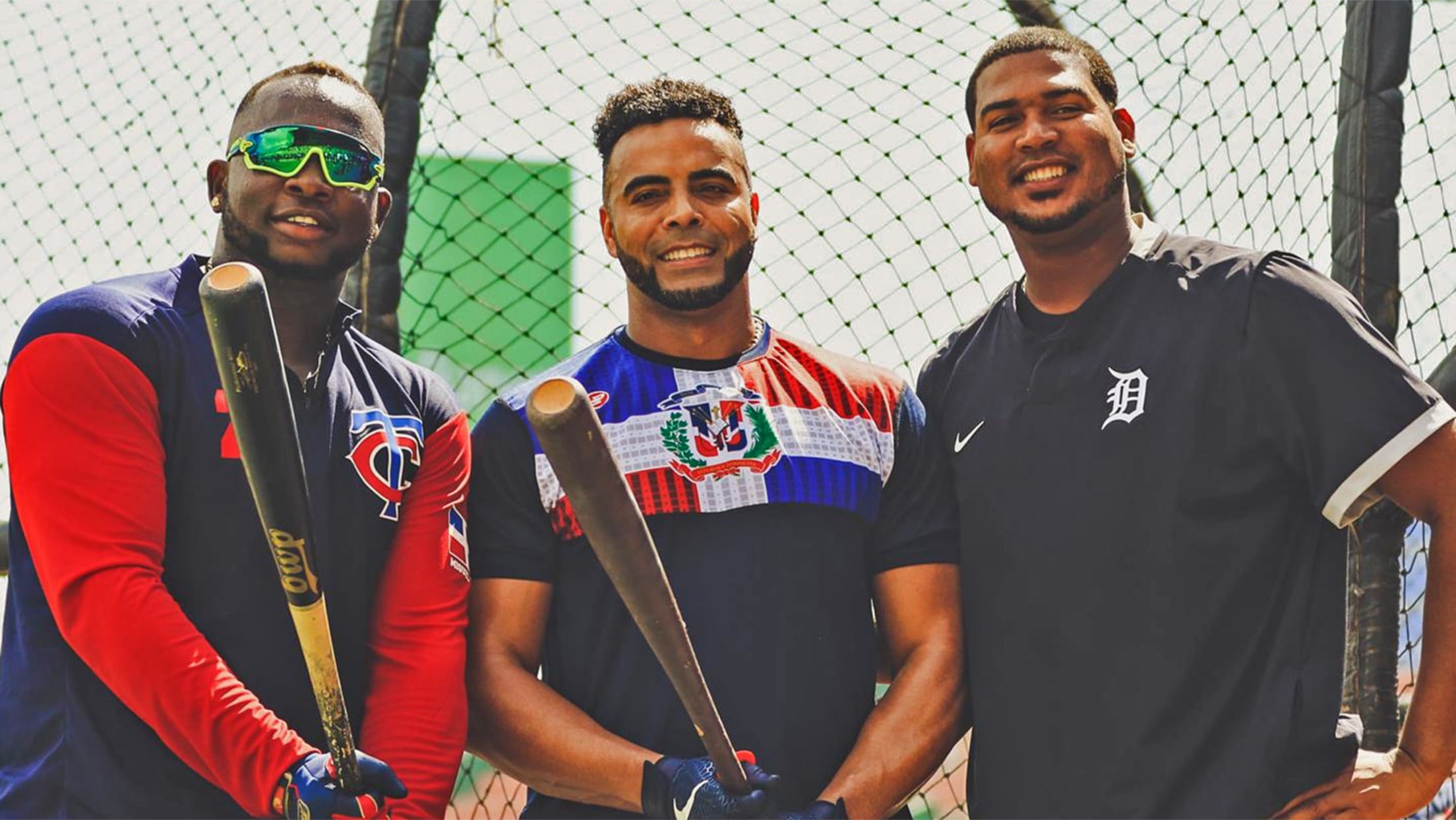 For the first time in 20 years, Major League Baseball returned to the Dominican Republic for game action with a Spring Training contest between the Twins and the Tigers at Santo Domingo's Estadio Quisqueya Juan Marichal on Saturday. Minnesota fell behind early but erased deficits of 3-0 and 5-3 in
Pujols hits No. 659, one shy of Mays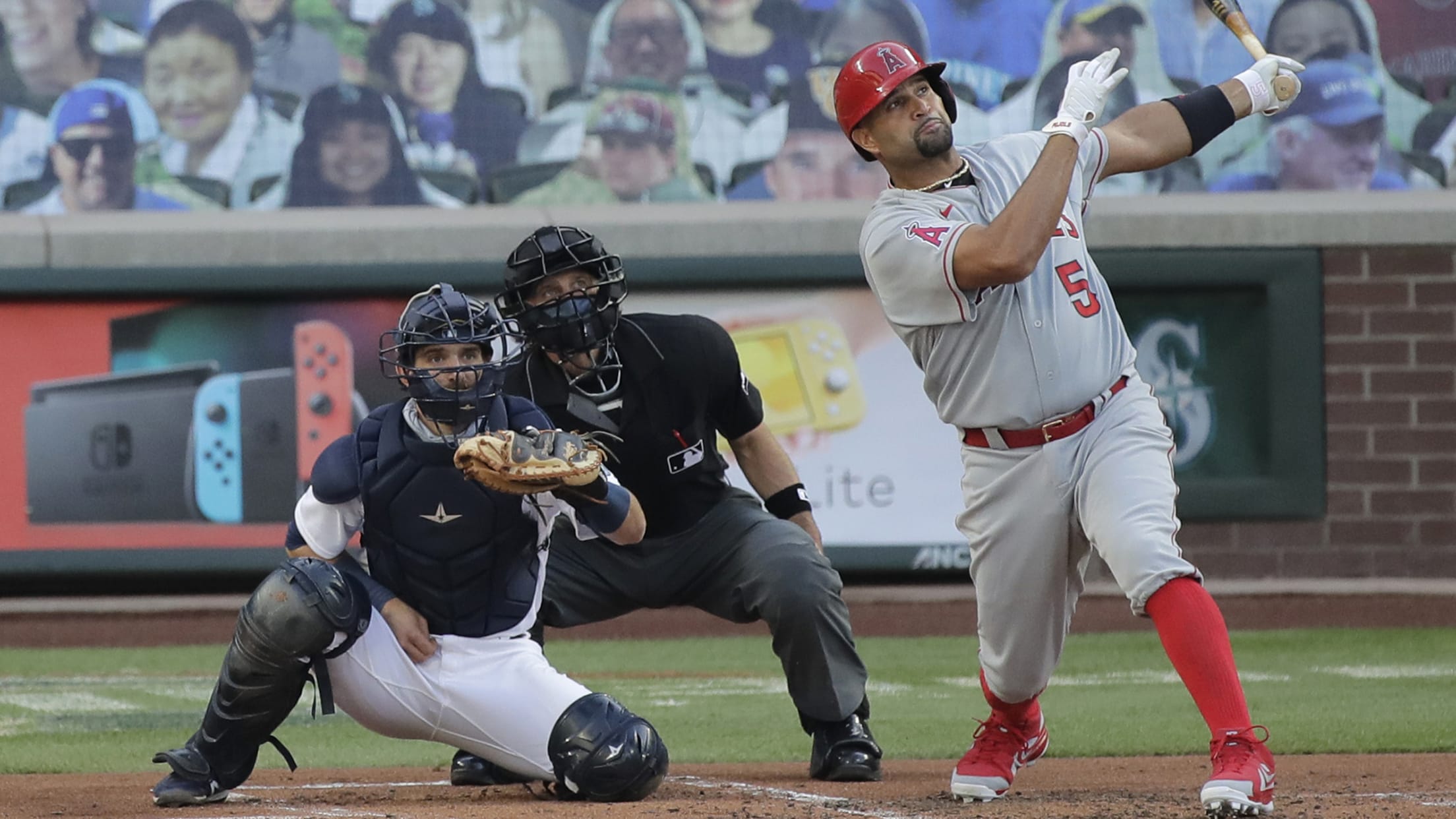 Angels first baseman Albert Pujols is now just one home run away from catching Hall of Famer Willie Mays' career total of 660 blasts, as Pujols crushed a two-run shot off Mariners right-hander Justin Dunn in the first inning at T-Mobile Park on Tuesday. It was one of three homers
What's better: Tatis' moonshot or bat flip?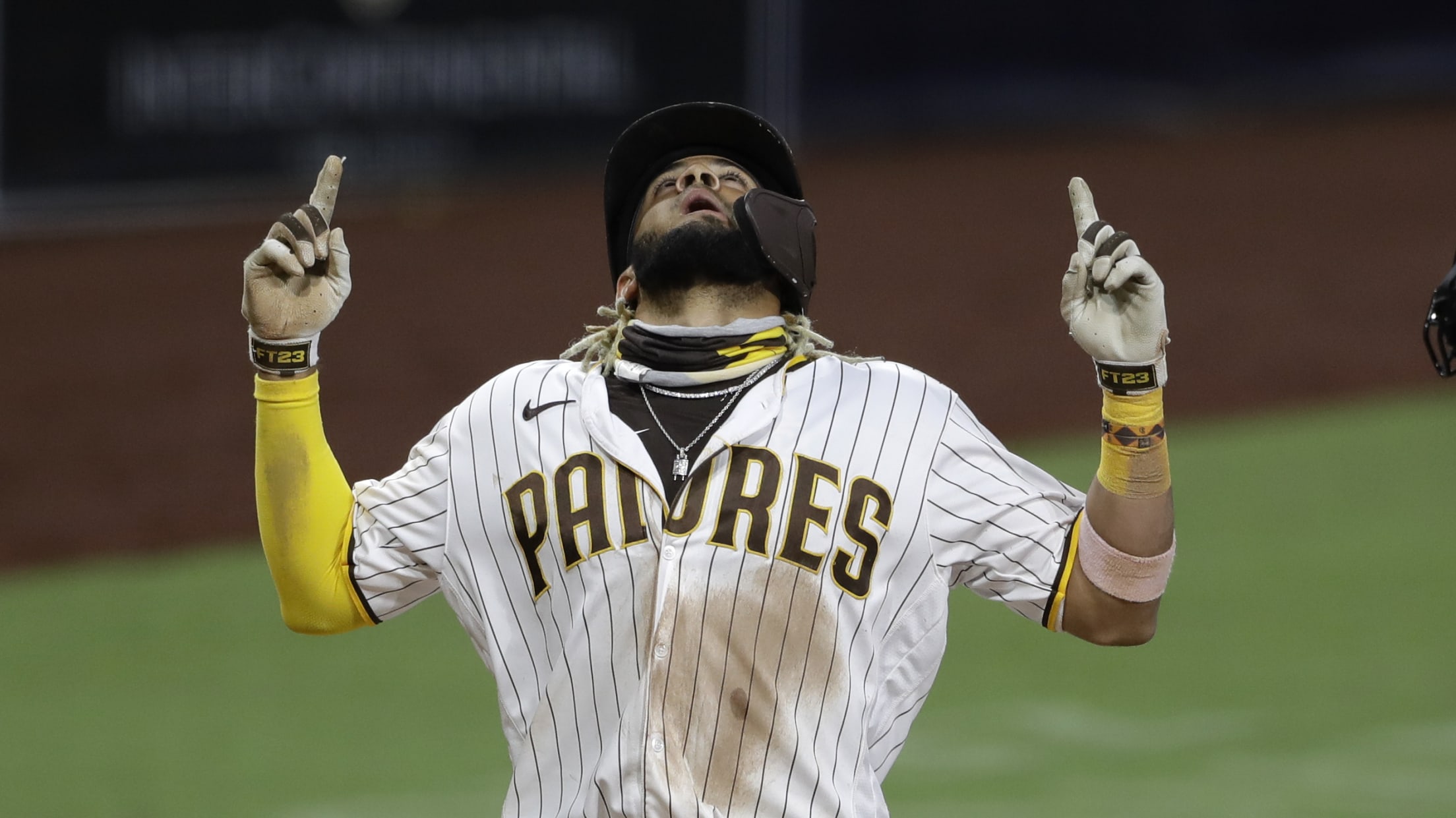 SAN DIEGO -- Fernando Tatis Jr. connected on a belt-high Ross Stripling fastball in the fifth inning Wednesday night. And the Padres' 21-year-old shortstop phenom left absolutely no doubt. No doubt from the thunderous sound Tatis' bat made when it connected for an exit velocity of 112.1 mph, the hardest
Ohtani returns from injury in a big way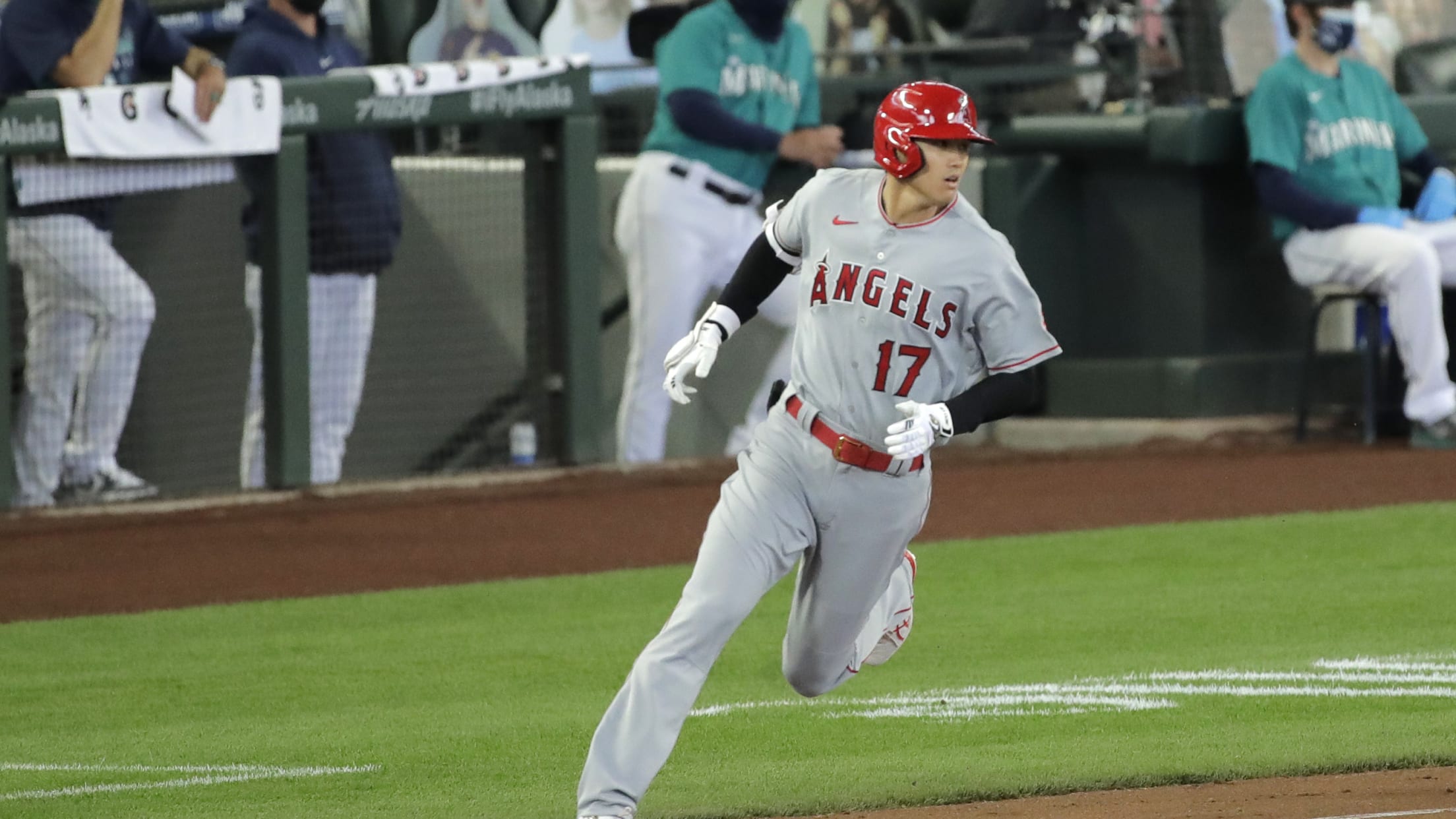 Shohei Ohtani proved that the injury that will keep him from pitching in 2020 doesn't affect his hitting, as he connected on a solo homer in his first at-bat since being diagnosed with a strain of the flexor pronator mass in his right forearm. Ohtani backed a complete game from
Ryu gets 1st W as a Blue Jay with 5 scoreless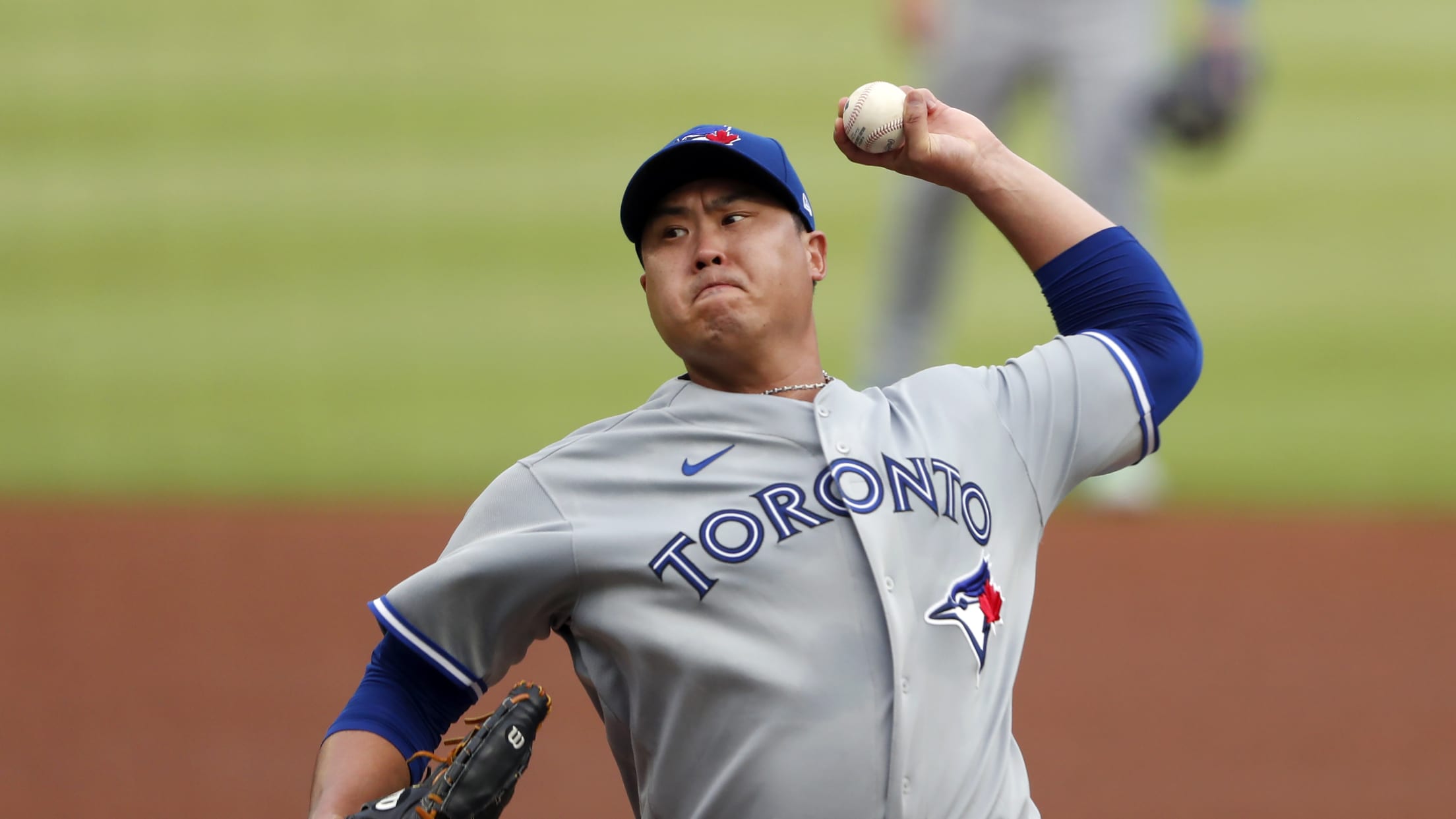 Hyun Jin Ryu has officially arrived. The Blue Jays' ace followed two uncharacteristic starts to open the season with a dominant outing in Wednesday's 2-1 win over Atlanta, tossing five innings of one-hit, shutout ball with a changeup that turned the Braves' hitters inside out. • Box score "Even when
Notes: Ohtani, Simmons injury updates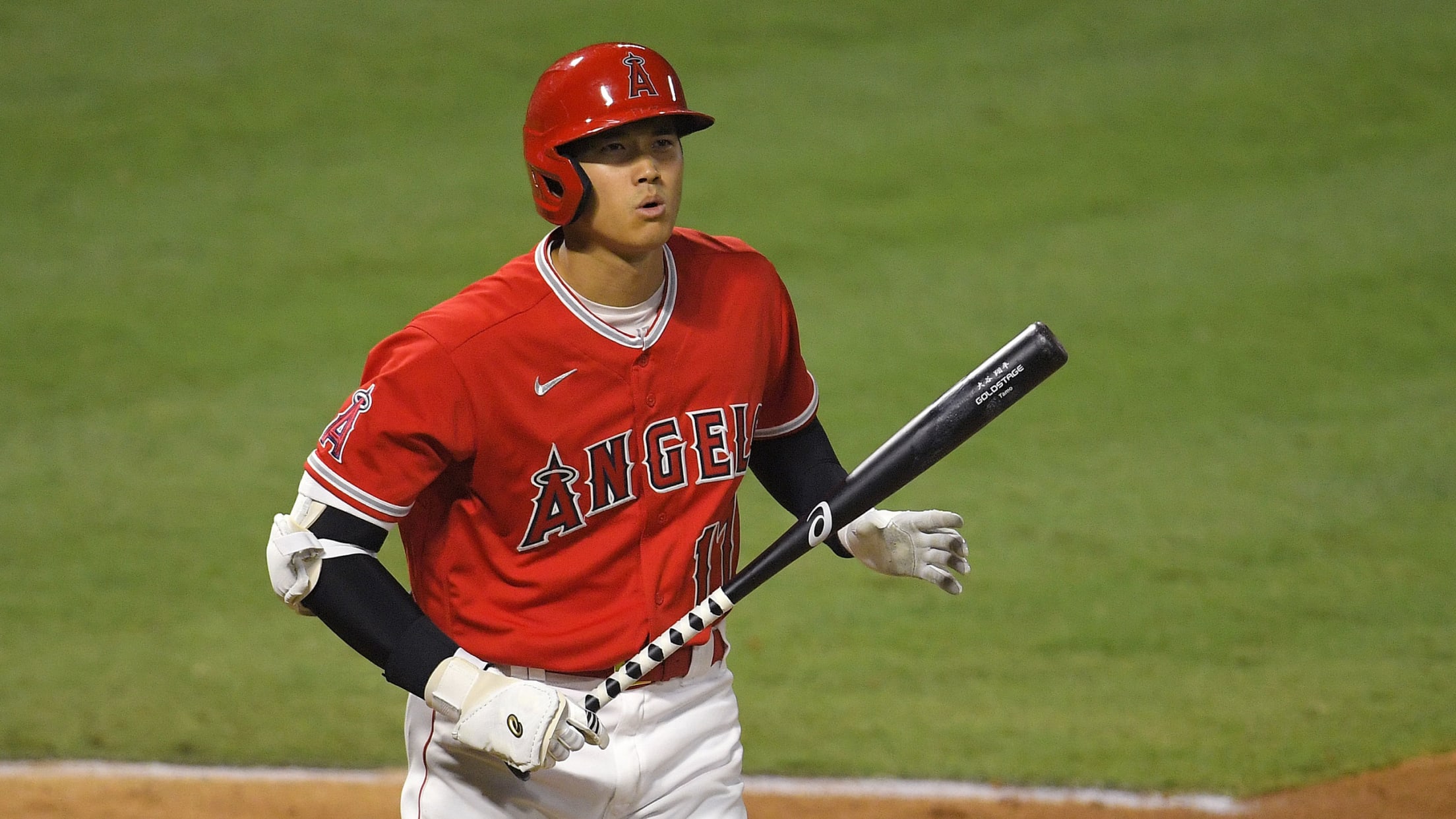 Shohei Ohtani downplayed the injury that will keep him from pitching again in 2020, describing it as inflammation in his right elbow and saying he'd like to return to two-way status next season. Ohtani's official injury is a grade 1-2 strain of the flexor pronator mass, which is essentially a