Injuries & Moves: De Jong selected, De Los Santos optioned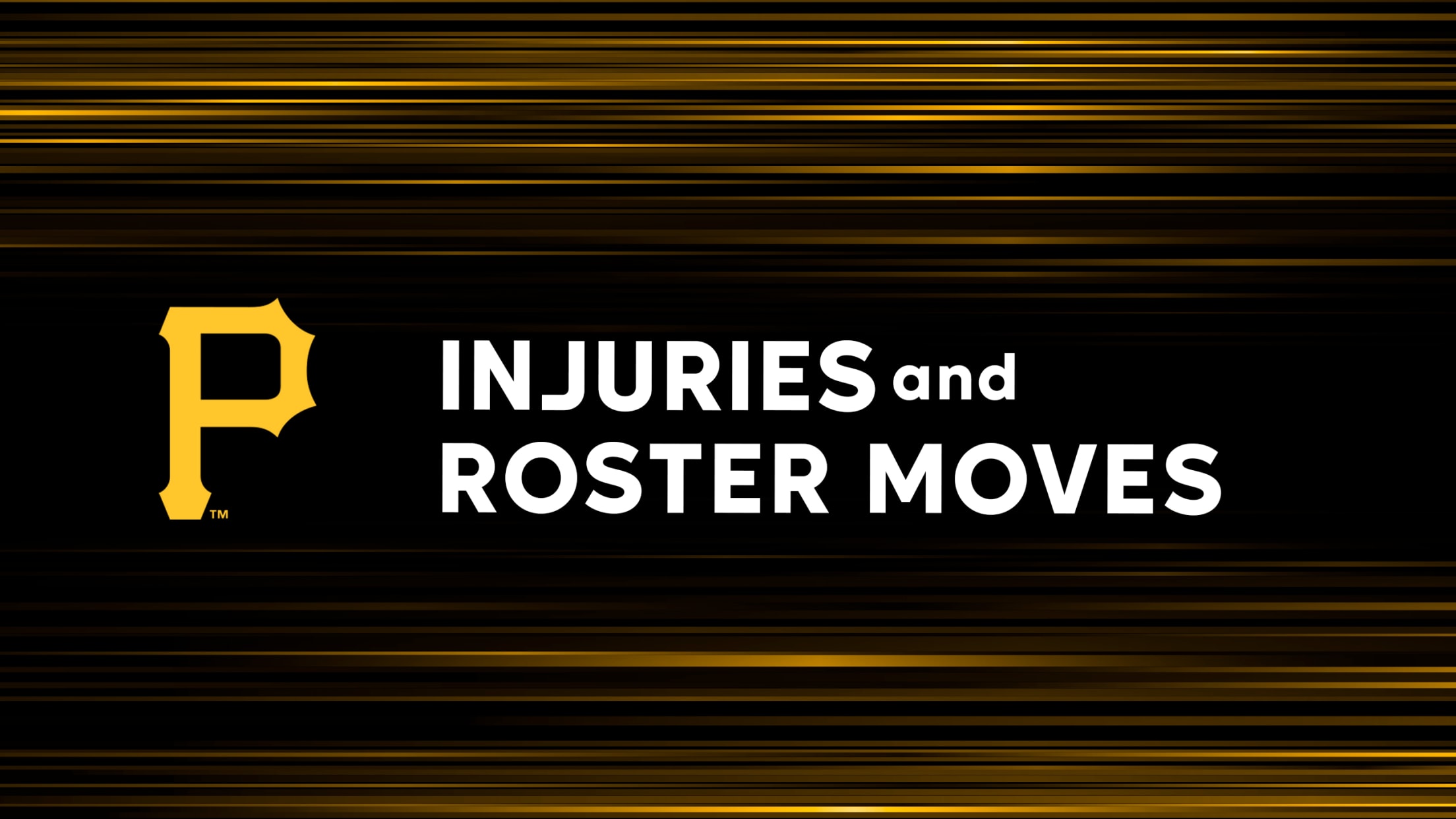 Cruz in high spirits near halfway point of recovery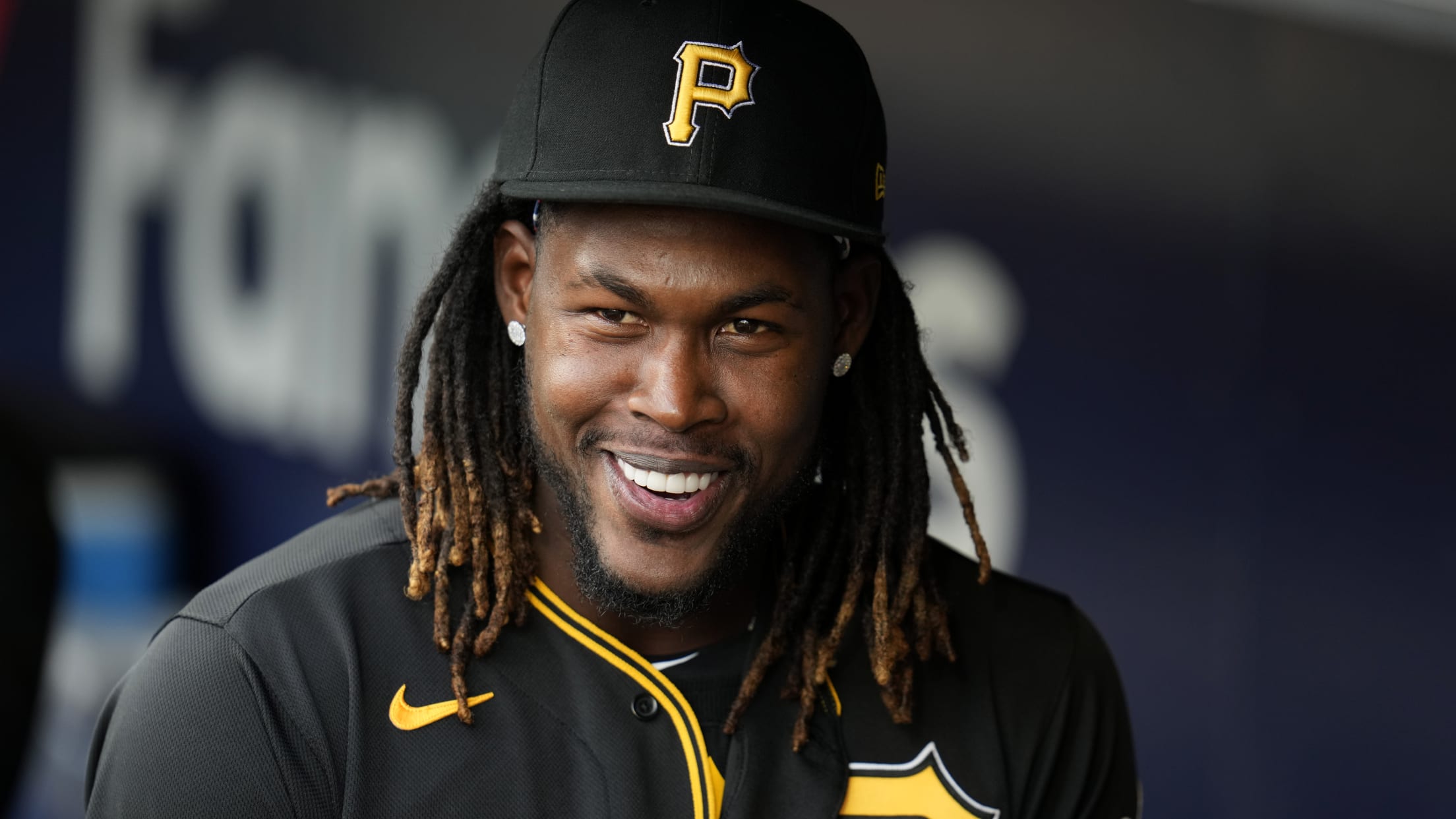 PITTSBURGH -- Oneil Cruz's injury didn't damage his sense of humor in the slightest. For the first time since fracturing his left ankle on April 9, Cruz spoke to reporters and discussed a myriad of topics, including his state of mind, his progress and his bobblehead's striking resemblance to himself.
Velasquez 'really optimistic' he'll return in 2023
Veteran righty placed on 15-day IL after one start back from similar ailment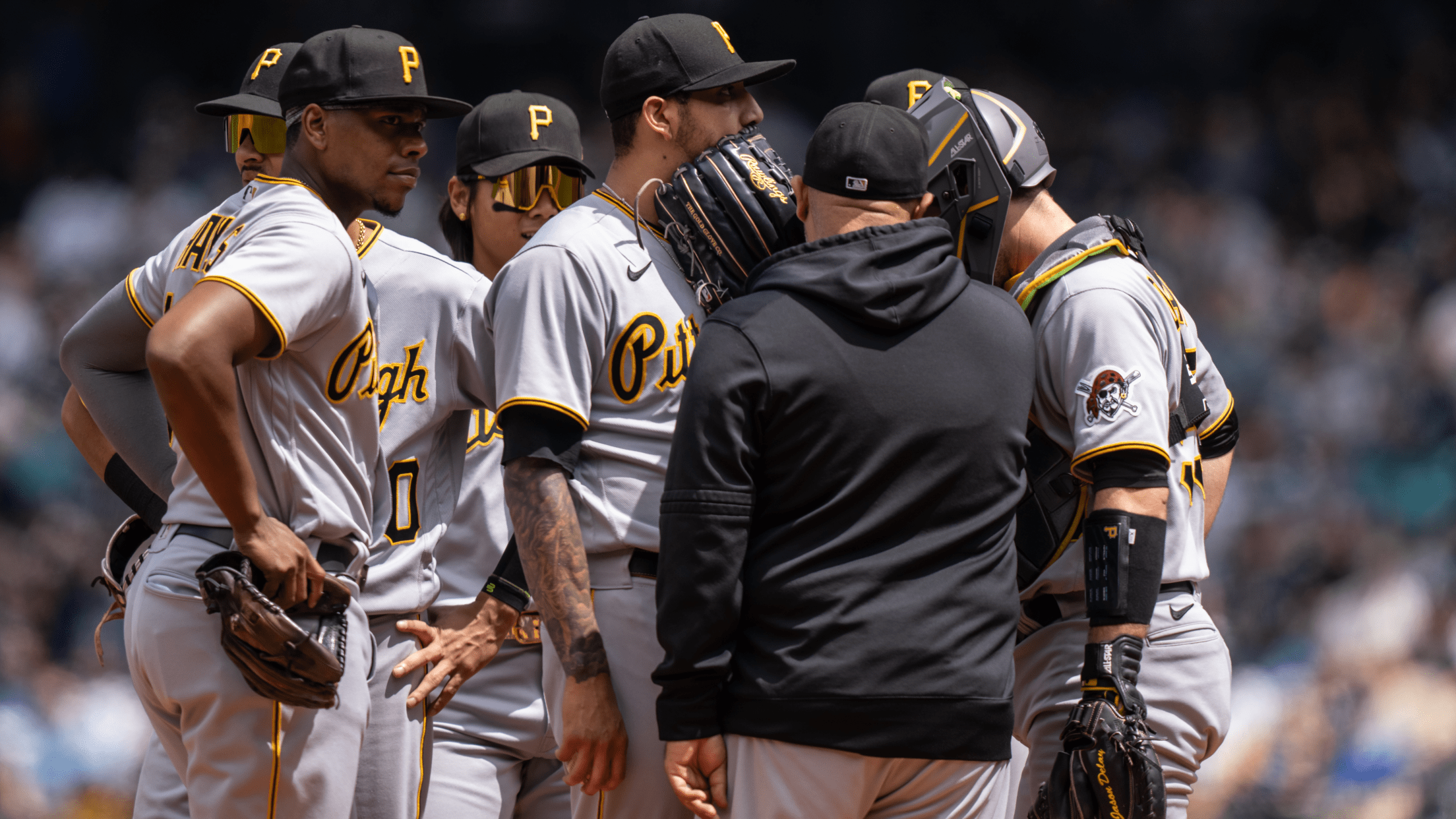 SEATTLE -- As Vince Velasquez sat at his locker prior to Sunday's series finale against the Mariners, the health of his right elbow still ambiguous, he took an optimistic tone. "I can't really put a timeline on it, but I could honestly say I'm really optimistic about the fact that
Bucs' rotation in flux after Velasquez's IL return cut short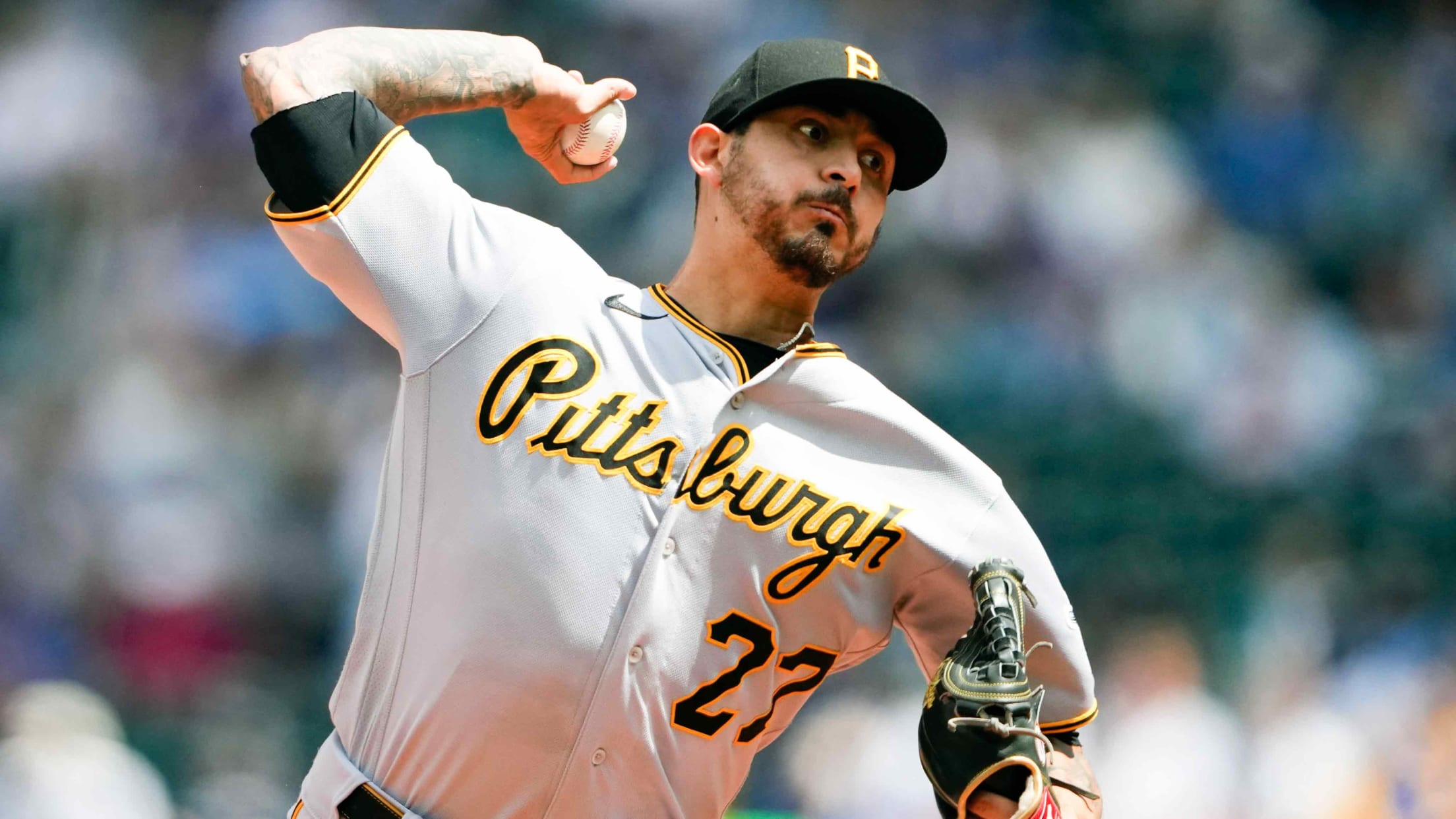 SEATTLE -- Vince Velasquez's first outing off the injured list didn't go as planned. After spending several weeks on the IL due to right elbow inflammation, Velasquez was pulled in his first start back after just two innings due to right elbow discomfort as the Pirates fell to the Mariners,
Bucs' strong start tested as injury wave continues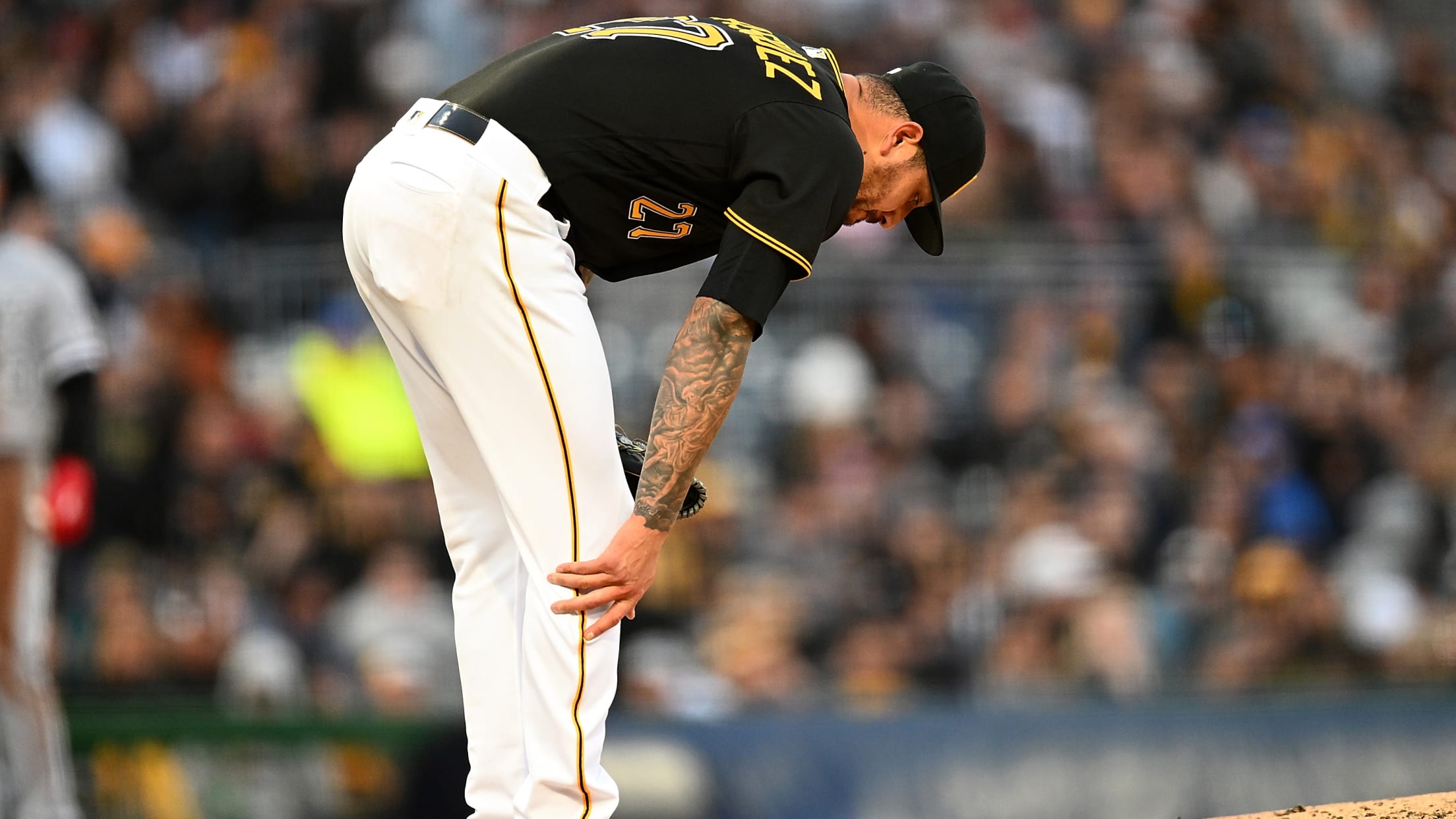 PITTSBURGH -- To keep up the early momentum they created in April, the Pirates are going to have to work through adversity. Vince Velasquez's placement on the 15-day injured list ahead of the Bucs' 4-0 Friday loss to the Blue Jays at PNC Park was the latest in a string
Bucs' No. 2 prospect Rodríguez placed on IL
No. 1 prospect Johnson makes season debut for Single-A Bradenton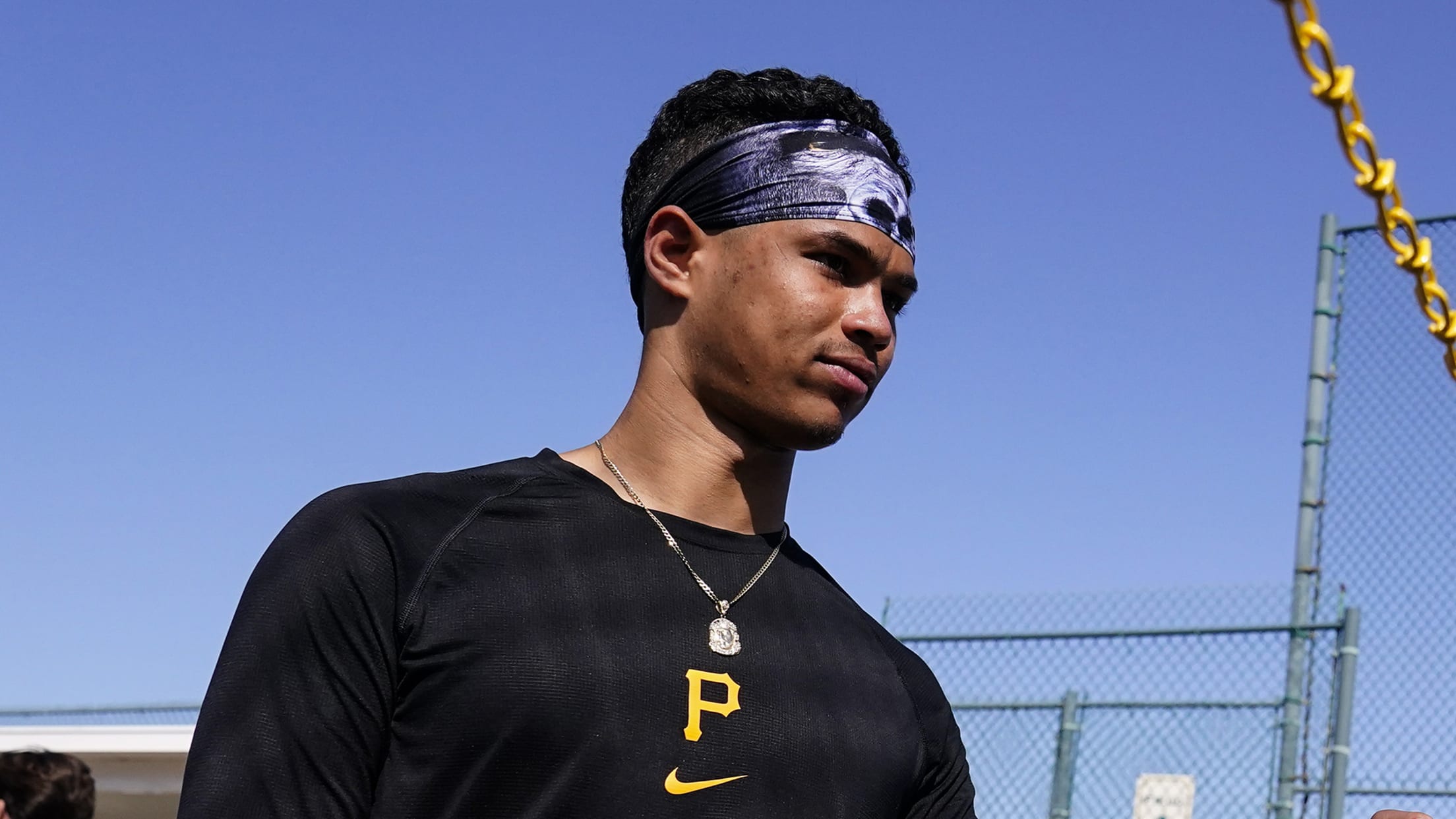 PITTSBURGH -- Catcher Endy Rodríguez, the Pirates' No. 2 prospect per MLB Pipeline, has been placed on the seven-day injured list due to a right forearm injury, per Pittsburgh manager Derek Shelton. Rodríguez, the organization's reigning Minor League Player of the Year, was removed in the eighth inning of Triple-A
Pirates' early injuries 'an opportunity for guys to step up'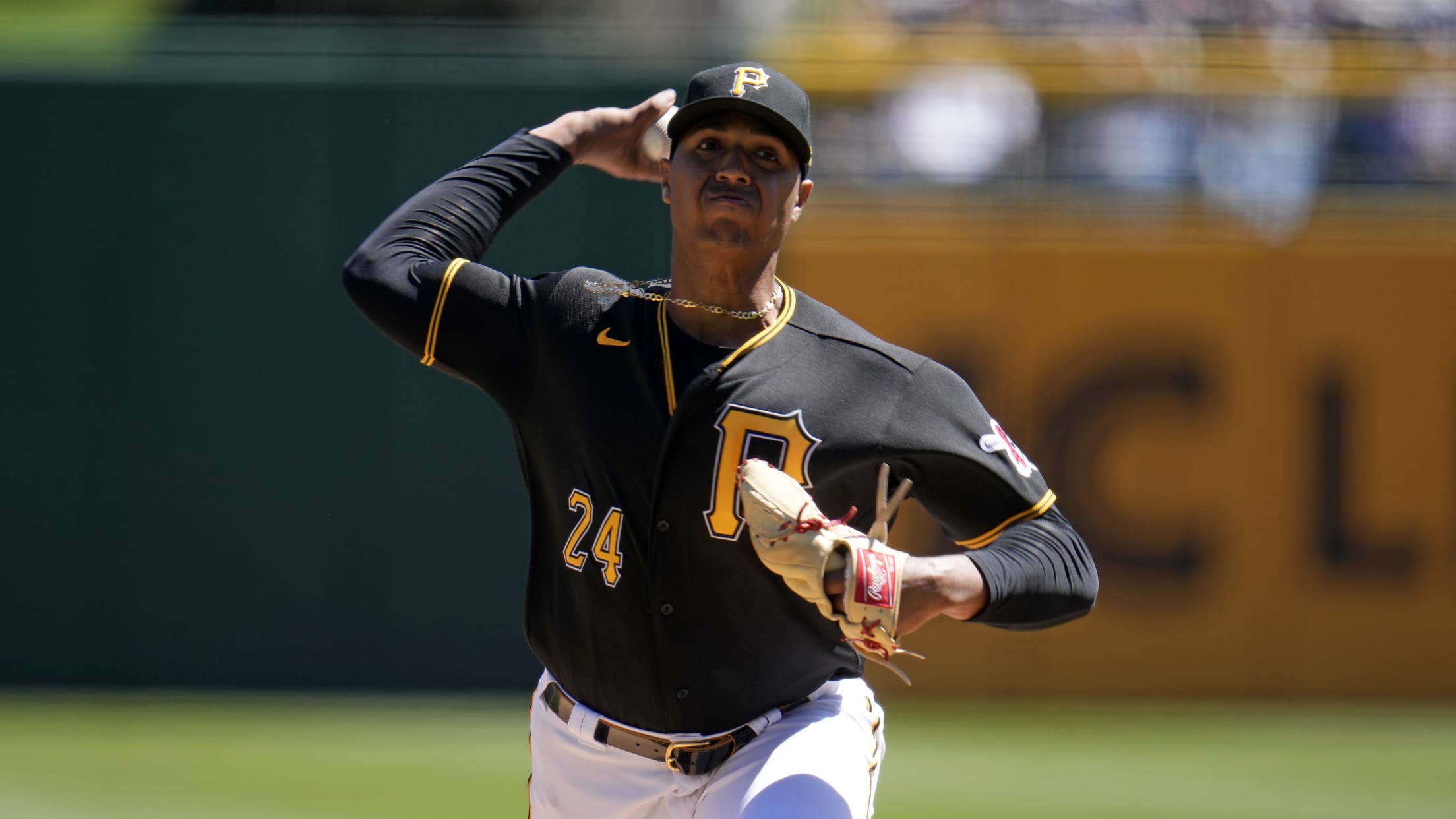 PITTSBURGH -- In many ways, it has been a very encouraging beginning to the 2023 season for the Pittsburgh Pirates, with an unexpected hot start fueled by positive contributions from the team's young players. However, when you turn the corner from the PNC Park clubhouse to the training room, that's
Oneil out 4 months after surgery on broken ankle
Castro, Bae to see bulk of time at shortstop in Cruz's absence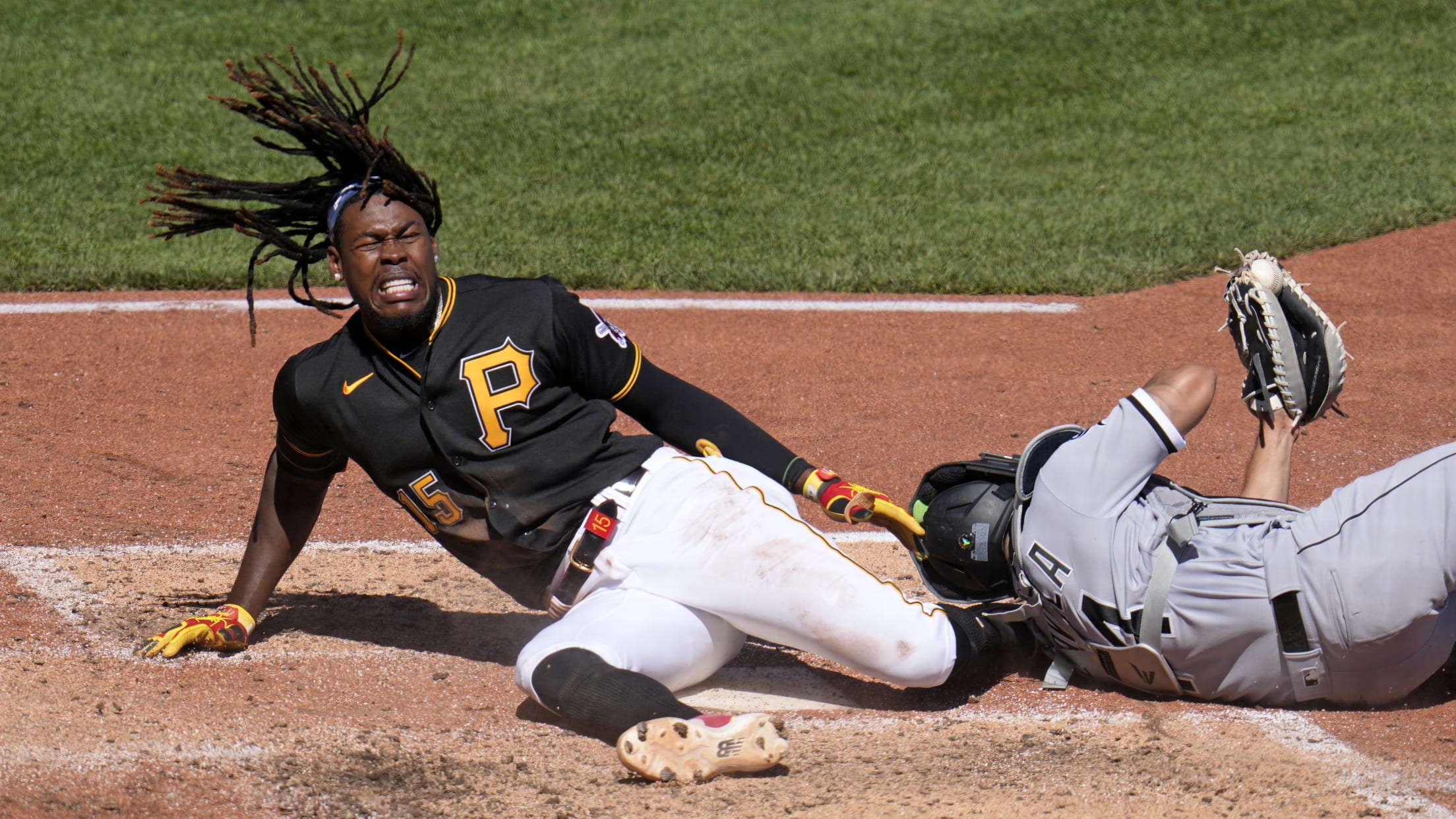 PITTSBURGH -- The diagnosis is in. Prior to Monday night's 8-2 loss to the Astros at PNC Park, the Pirates announced that they expect Oneil Cruz to return to action in four months after he underwent surgery on Sunday evening following his awkward collision with White Sox catcher Seby Zavala,
Oneil fractures ankle on collision, benches clear around him
Santana, White Sox catcher Zavala exchange words after awkward crash at plate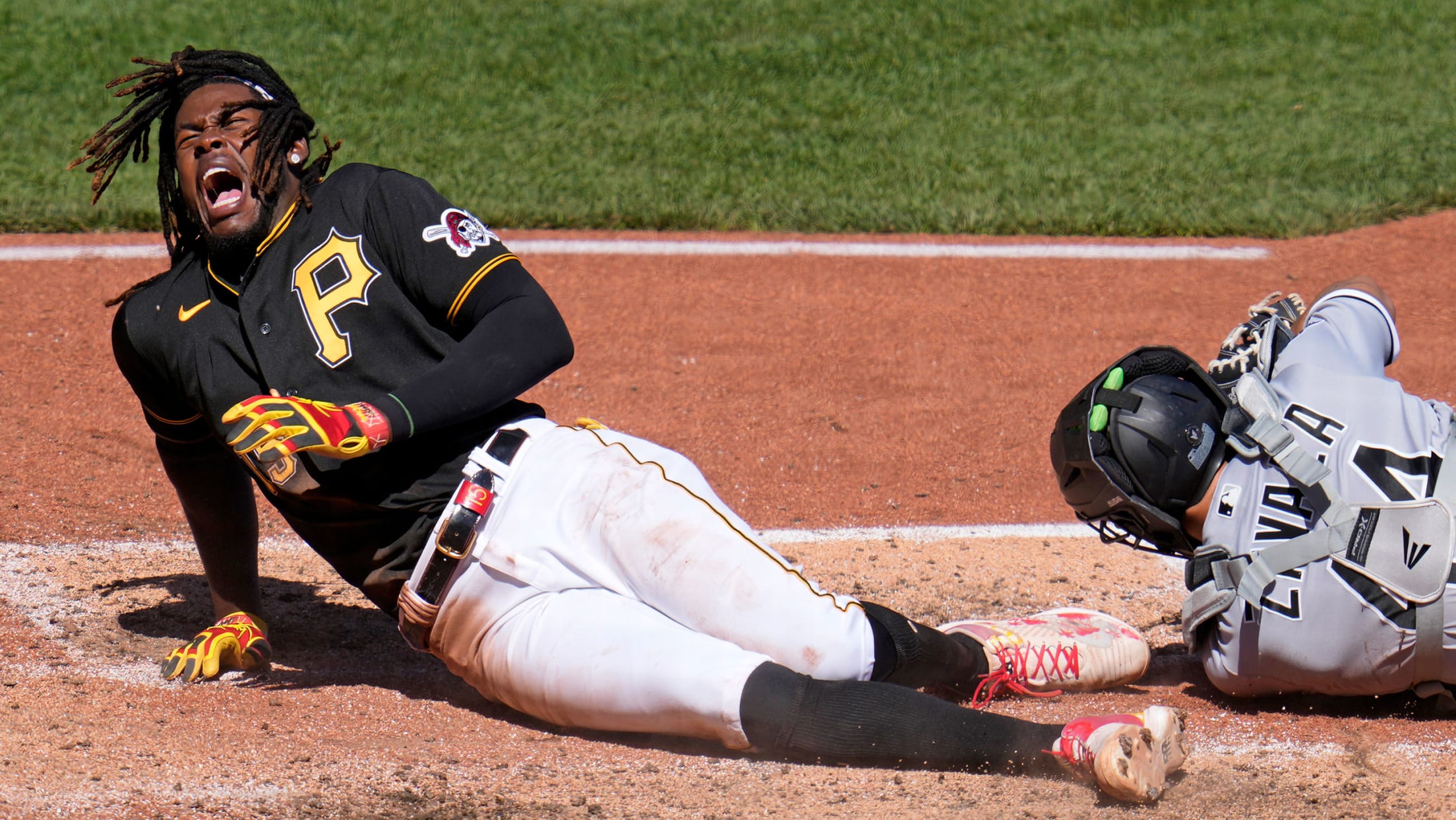 PITTSBURGH -- Based solely on wins and losses thus far, the Pirates should be basking in good vibes. They've won six of their first nine games. They've won back-to-back series, a feat they pulled off just once last season. They are, in short, playing good baseball. Following their 1-0 win
Brubaker lands on 60-day IL, timetable uncertain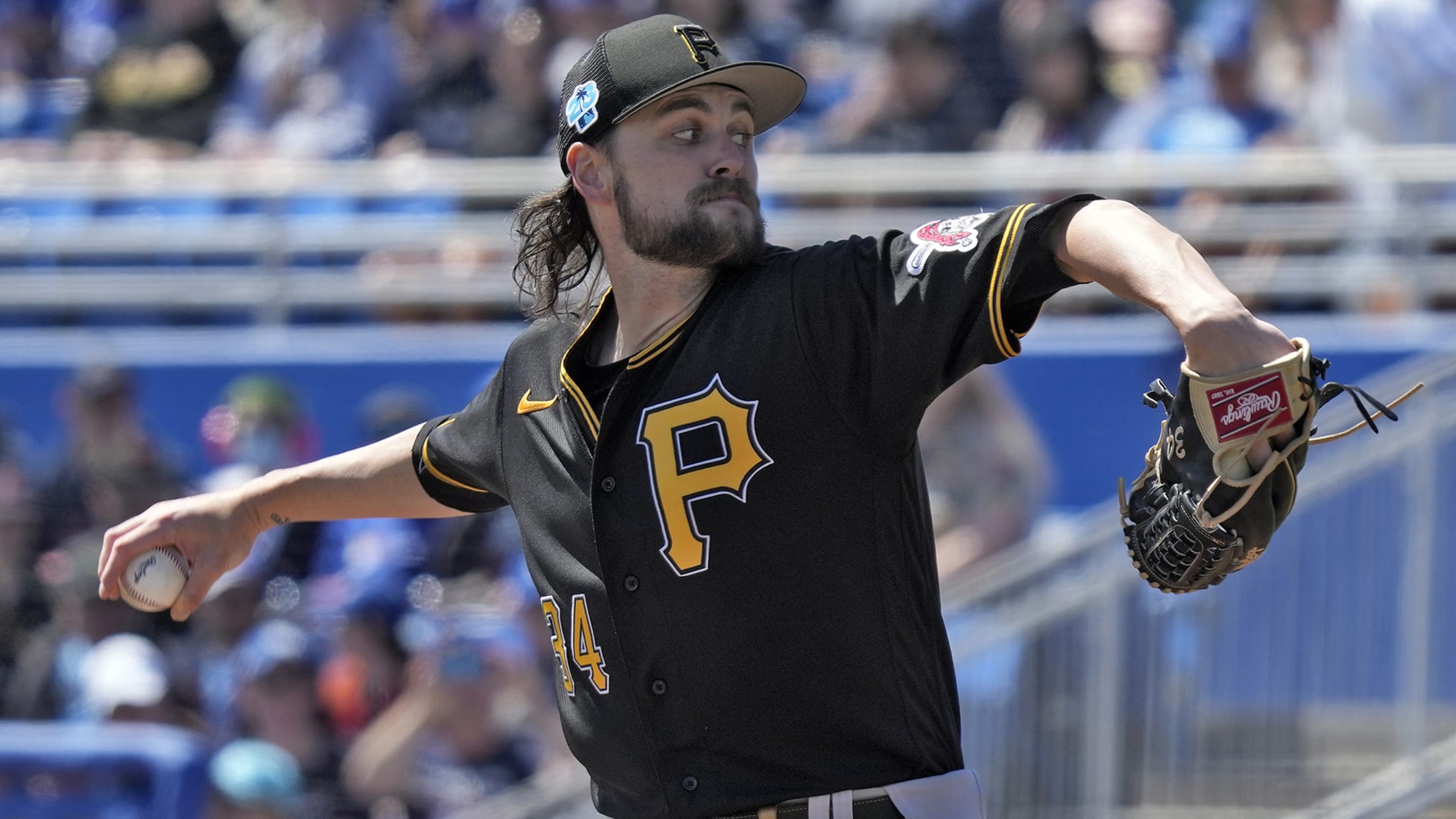 CINCINNATI -- The Pirates announced on Sunday that they have transferred starter JT Brubaker from the 15-day to the 60-day injured list due to right elbow discomfort, a blow that leaves Pittsburgh without a core piece of its rotation for the foreseeable future. "As we have more information, we'll be
Brubaker expected to begin season on IL
McCutchen building arm strength after right elbow injury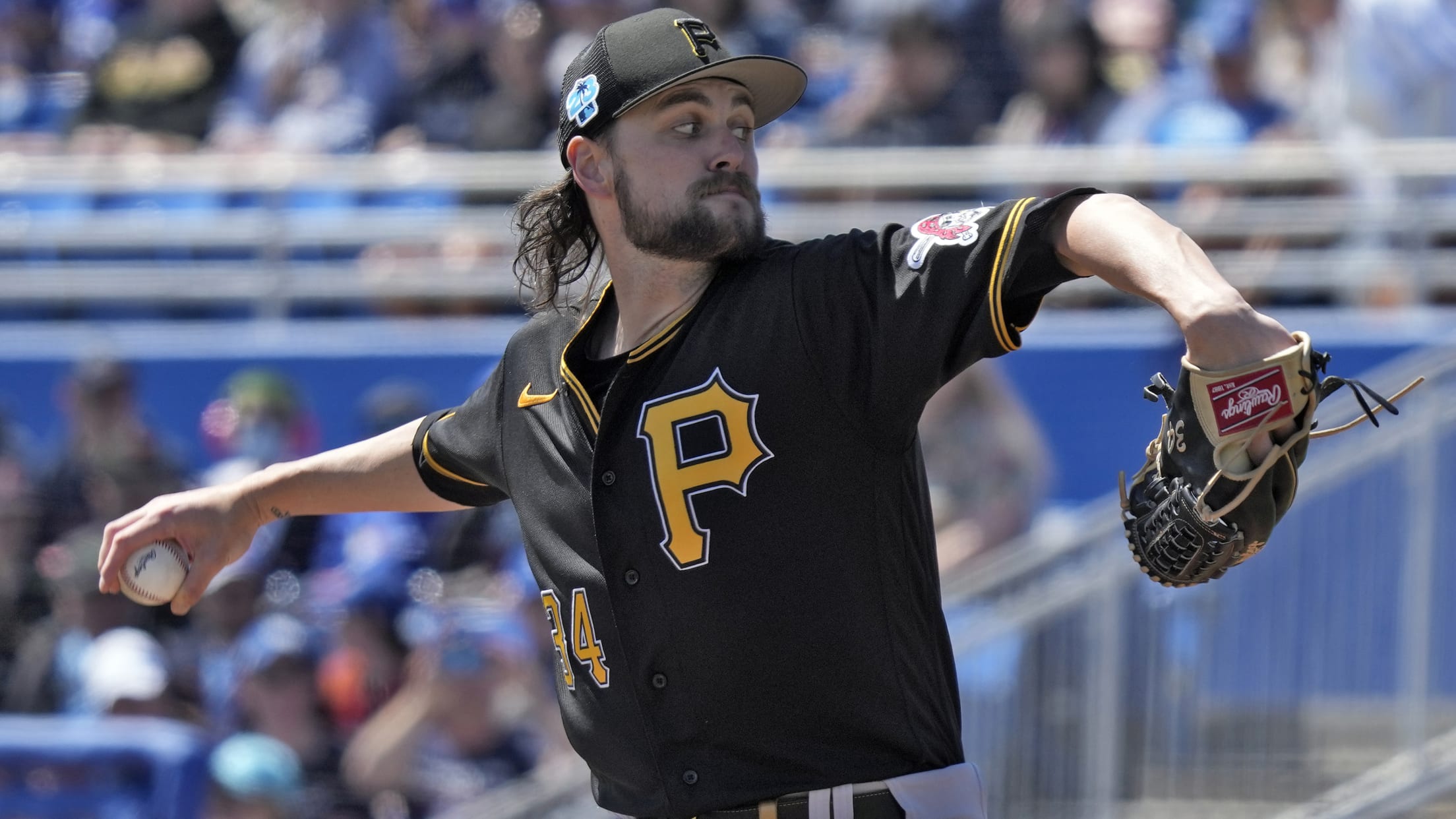 FORT MYERS, Fla. -- Plans can change at the drop of a hat for every ball club during Spring Training. It's part of the game. On Monday, starter JT Brubaker was scratched from his scheduled start vs. the Twins with right elbow/forearm discomfort, per Pirates director of sports medicine Todd
Dominican powerhouse loses reliever Jarlín García
New Bucs pitcher has left arm tightness, will miss World Baseball Classic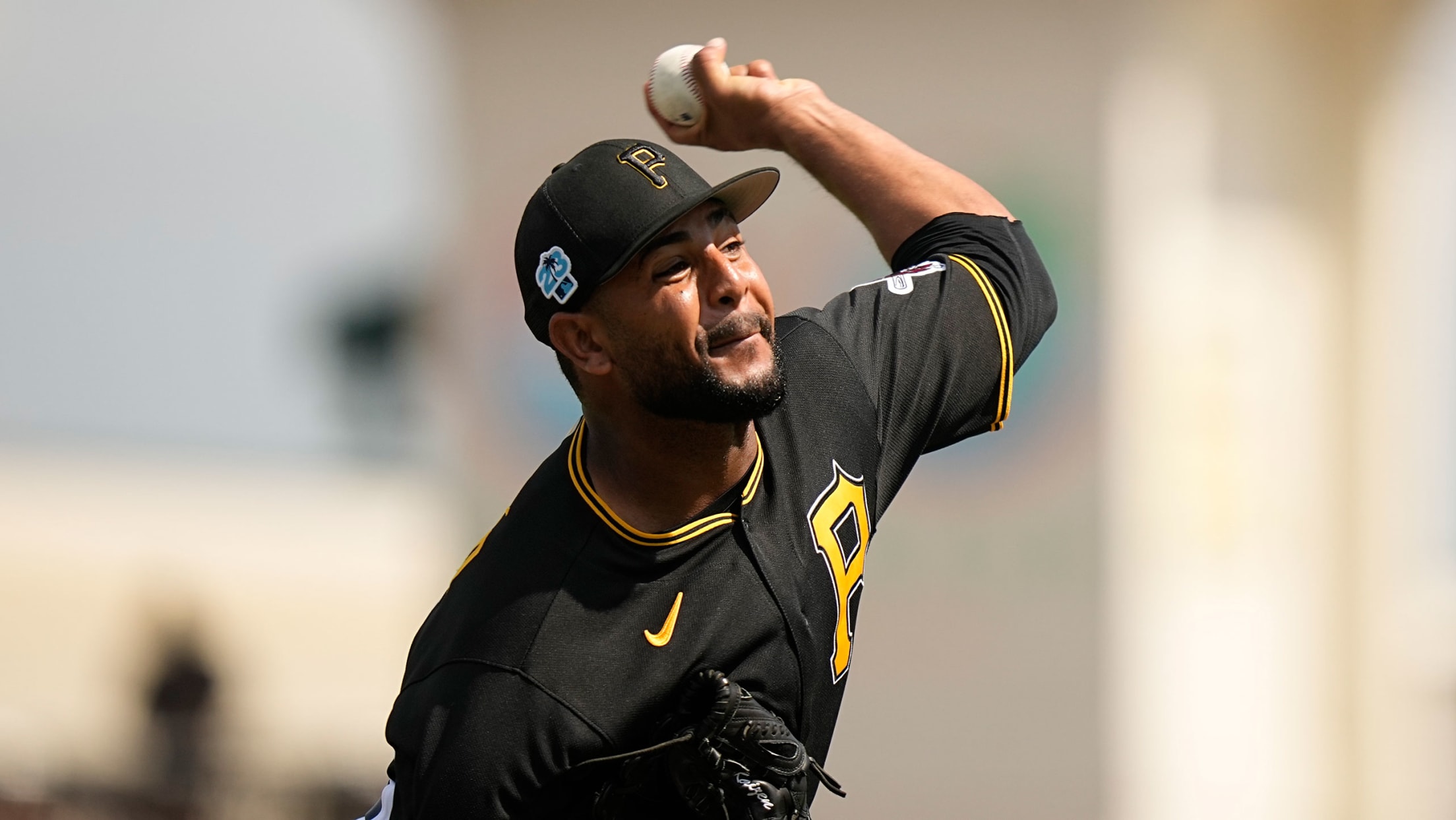 TAMPA, Fla. -- Left hander Jarlín García will not participate in the World Baseball Classic because of left arm tightness he experienced Saturday in a Grapefruit League outing against the Phillies. García, 30, was on the Dominican Republic roster.
Cruz sustains left ankle injury in LIDOM action (source)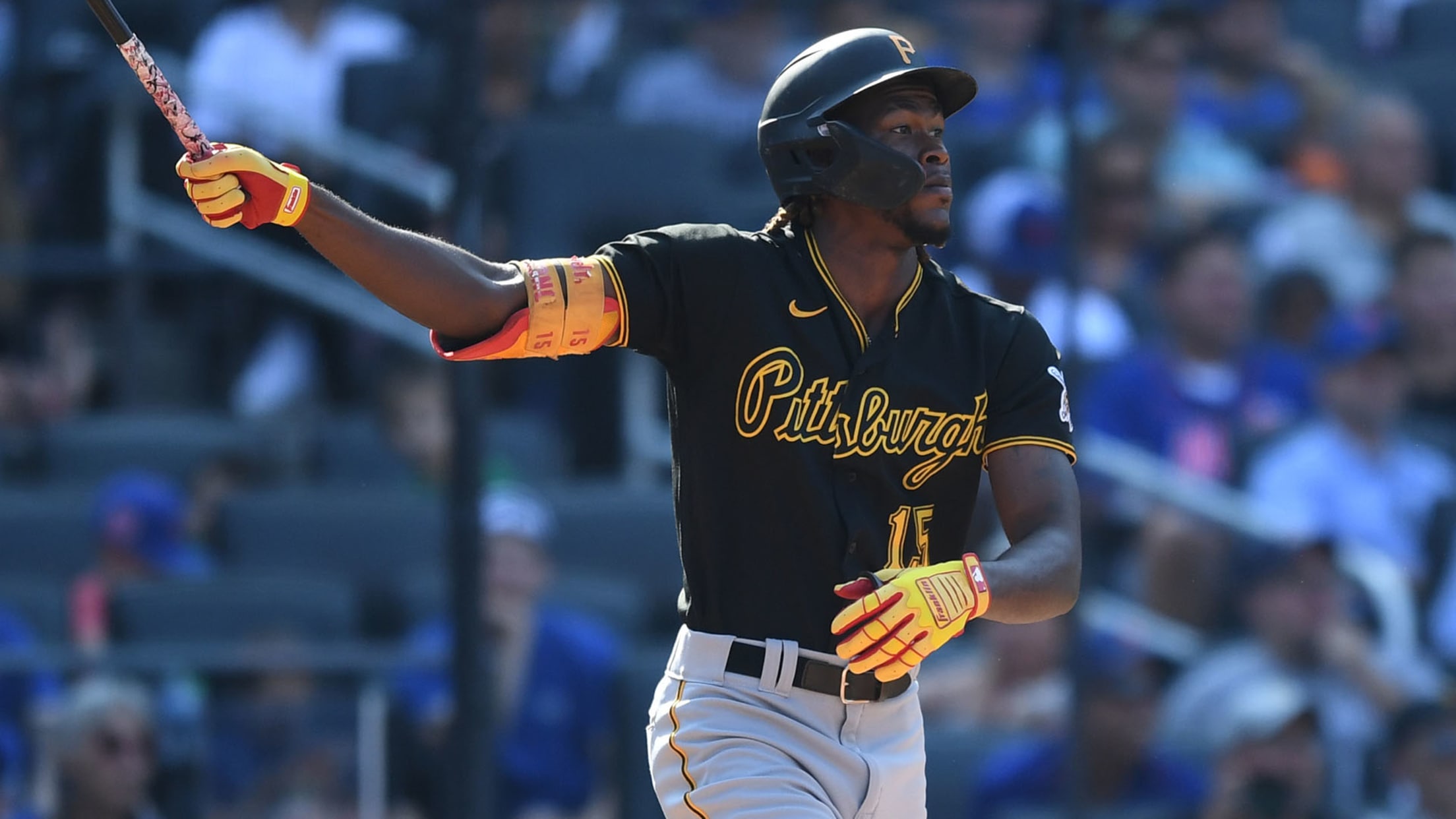 PITTSBURGH -- Oneil Cruz sustained a left ankle injury while playing with Tigres del Licey of the Dominican Republic Professional Baseball League, a source told MLB.com. On Wednesday, general manager Ben Cherington said he believes the injury to be minor. "He does have some swelling. He's not going to play
De Los Santos' rookie year comes to a halt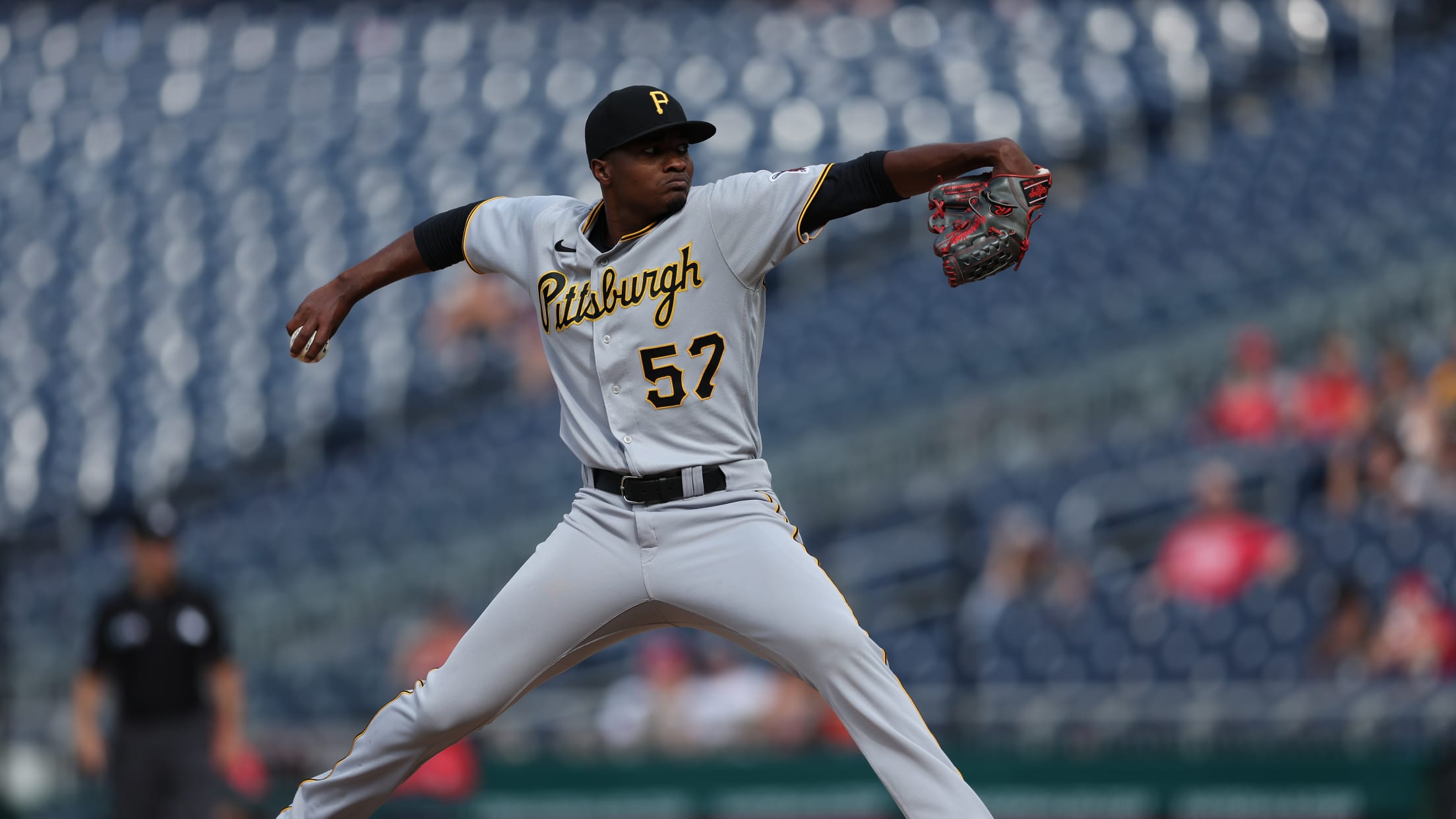 SAN FRANCISCO -- Yerry De Los Santos knew his body wasn't right. He didn't know his situation was this dire. The Pirates placed De Los Santos on the 60-day injured list with a right shoulder latissimus dorsi muscle strain prior to their 5-3 loss to the Giants on Friday night
With Kevin Newman sidelined, who starts at shortstop?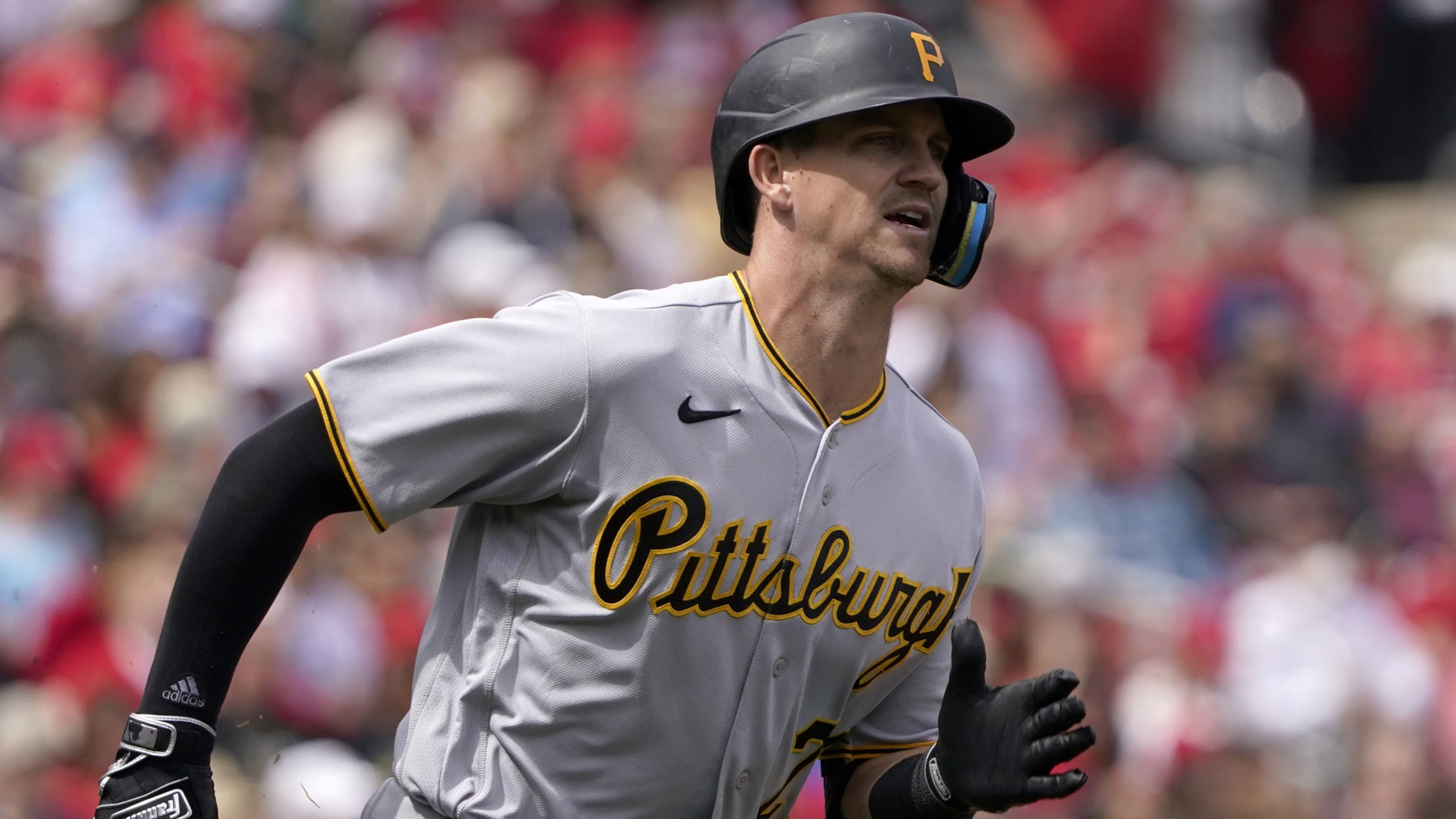 PITTSBURGH – The Pirates find themselves with a vacancy to fill. Kevin Newman sustained a left groin injury on Tuesday and will be heading to the 10-day injured list. Newman was bothered by a left groin injury earlier this season, but director of sports medicine Todd Tomczyk pointed out that
Source: Hayes agrees to biggest deal in Bucs history; OK after injury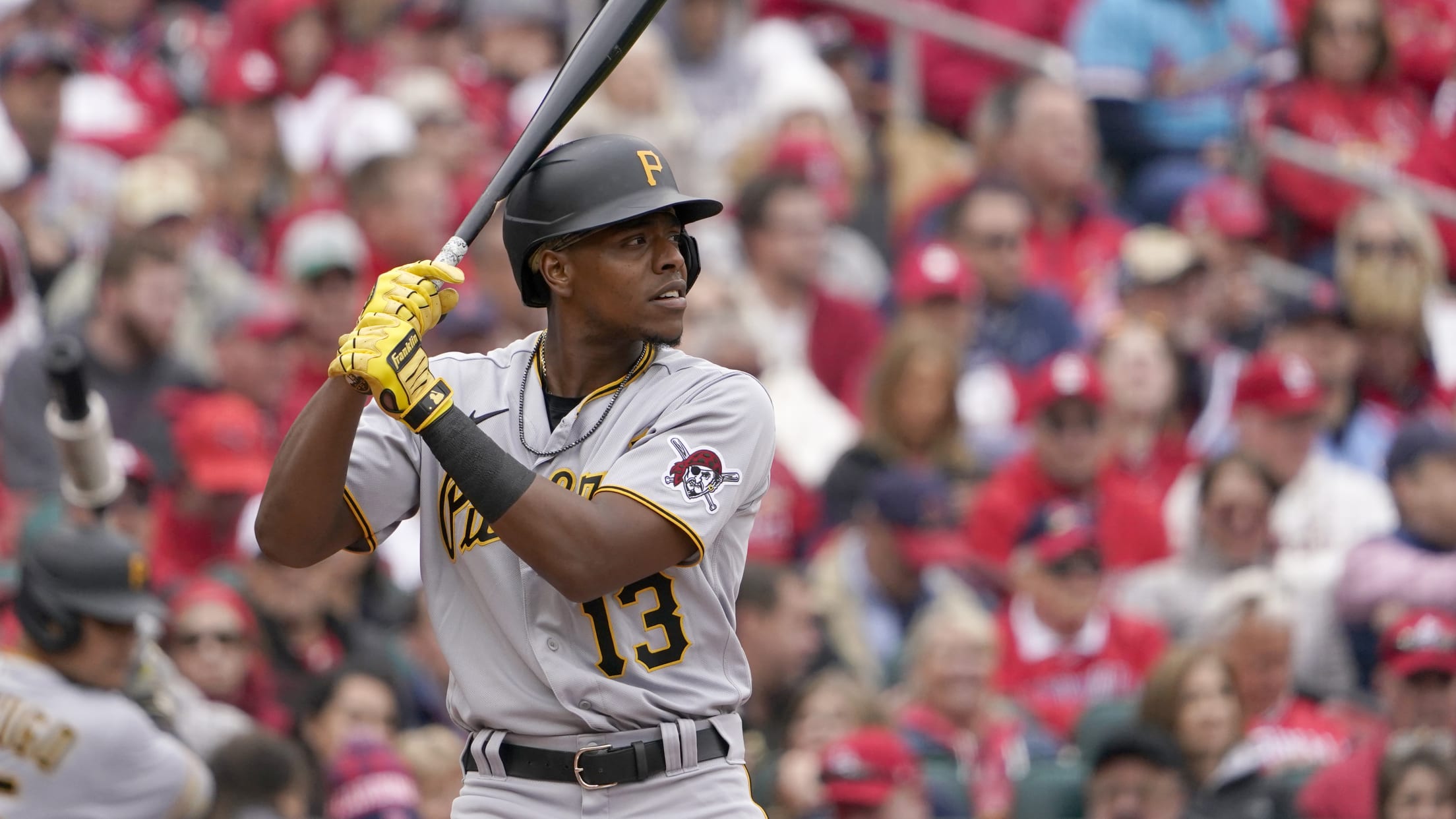 ST. LOUIS -- The cacophony of claps and greetings grew in volume as Ke'Bryan Hayes made his way to his locker. Hayes, perpetually the cool cat, tried to downplay the news that he agreed to the biggest contract in Pirates history. His teammates wouldn't grant him that satisfaction. Someone repeatedly
Keller hit in leg with line drive, day to day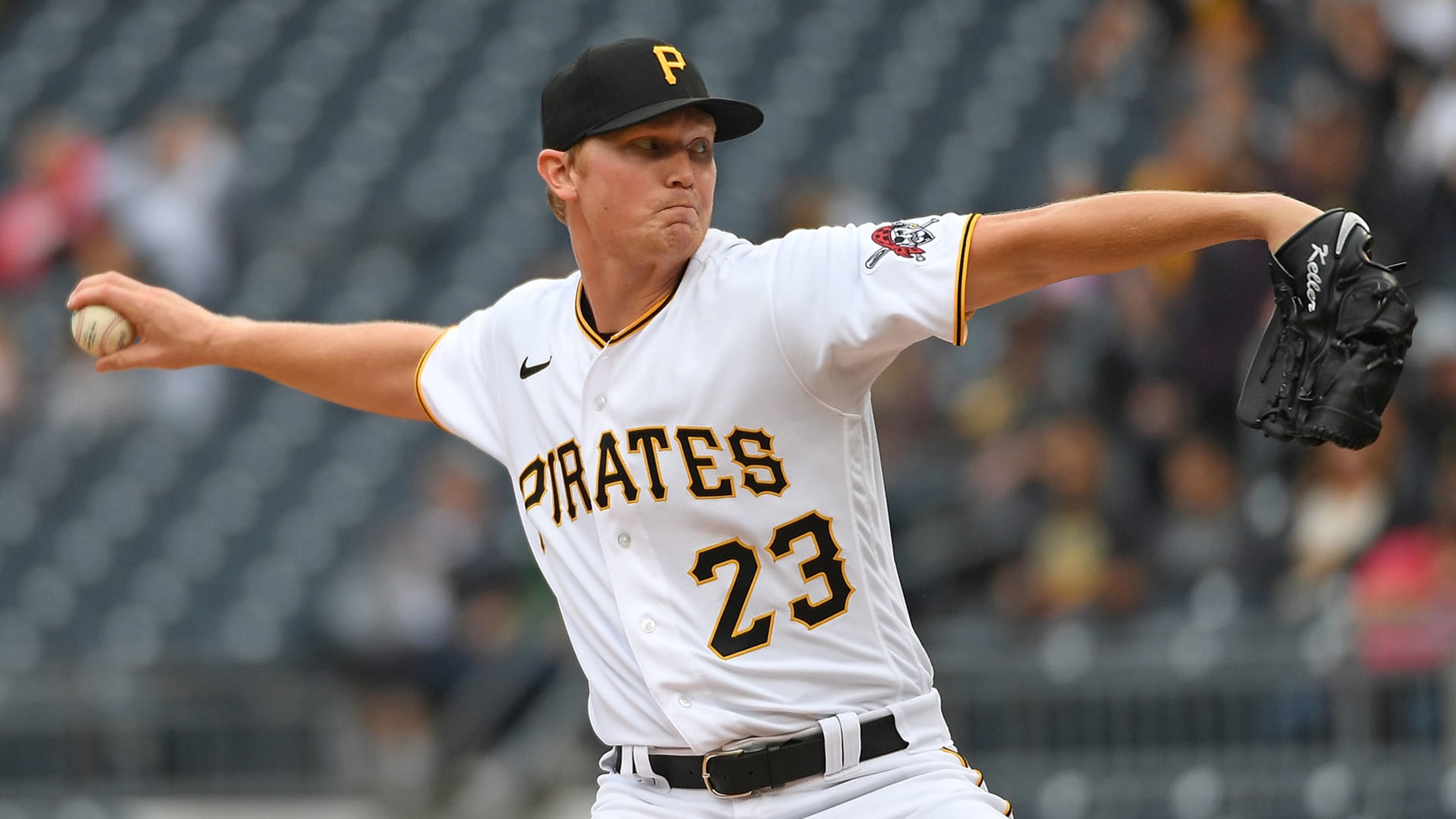 BRADENTON, Fla. -- Mitch Keller was off to a fantastic start. His offseason work was already bearing fruit. He consistently showed off his top-of-the-rotation stuff. Then, just like that, bad luck struck. Keller exited Saturday's contest as a precaution with a left thigh bruise after being struck by a 104.1
Hayes done for 2021, 'soreness' in left wrist
Reynolds, Bednar, Stallings receive team honors from Pittsburgh BBWAA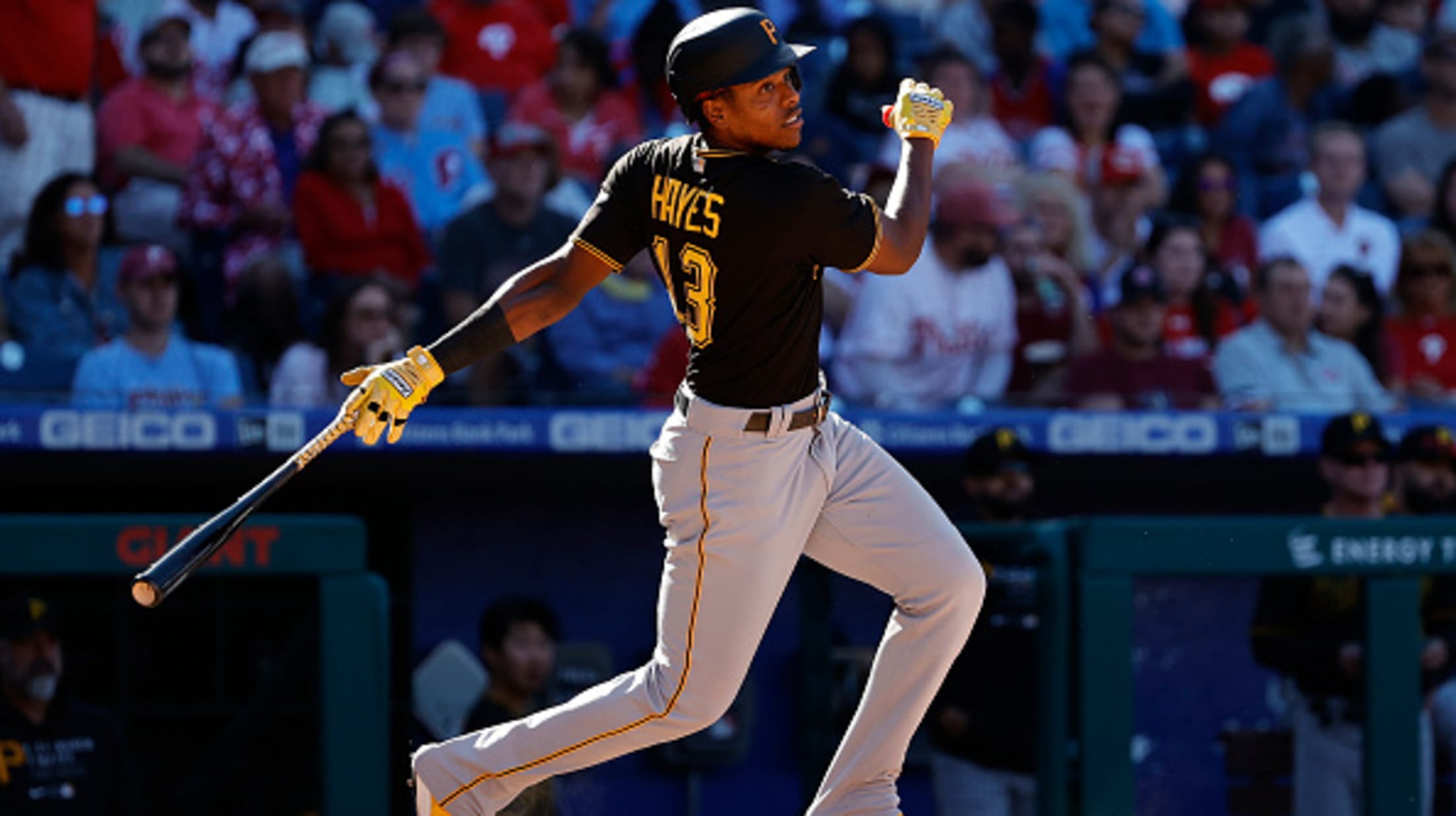 PITTSBURGH -- Ke'Bryan Hayes' season is over due to a bout of left wrist soreness, but the Pirates are optimistic that the soreness will not linger this time, as it did earlier in the season. Speaking with reporters on Wednesday prior to Hayes being placed on the IL, director of
Brubaker, Underwood Jr. leave with injuries
RHPs experience shoulder discomfort, exit early for precautionary reasons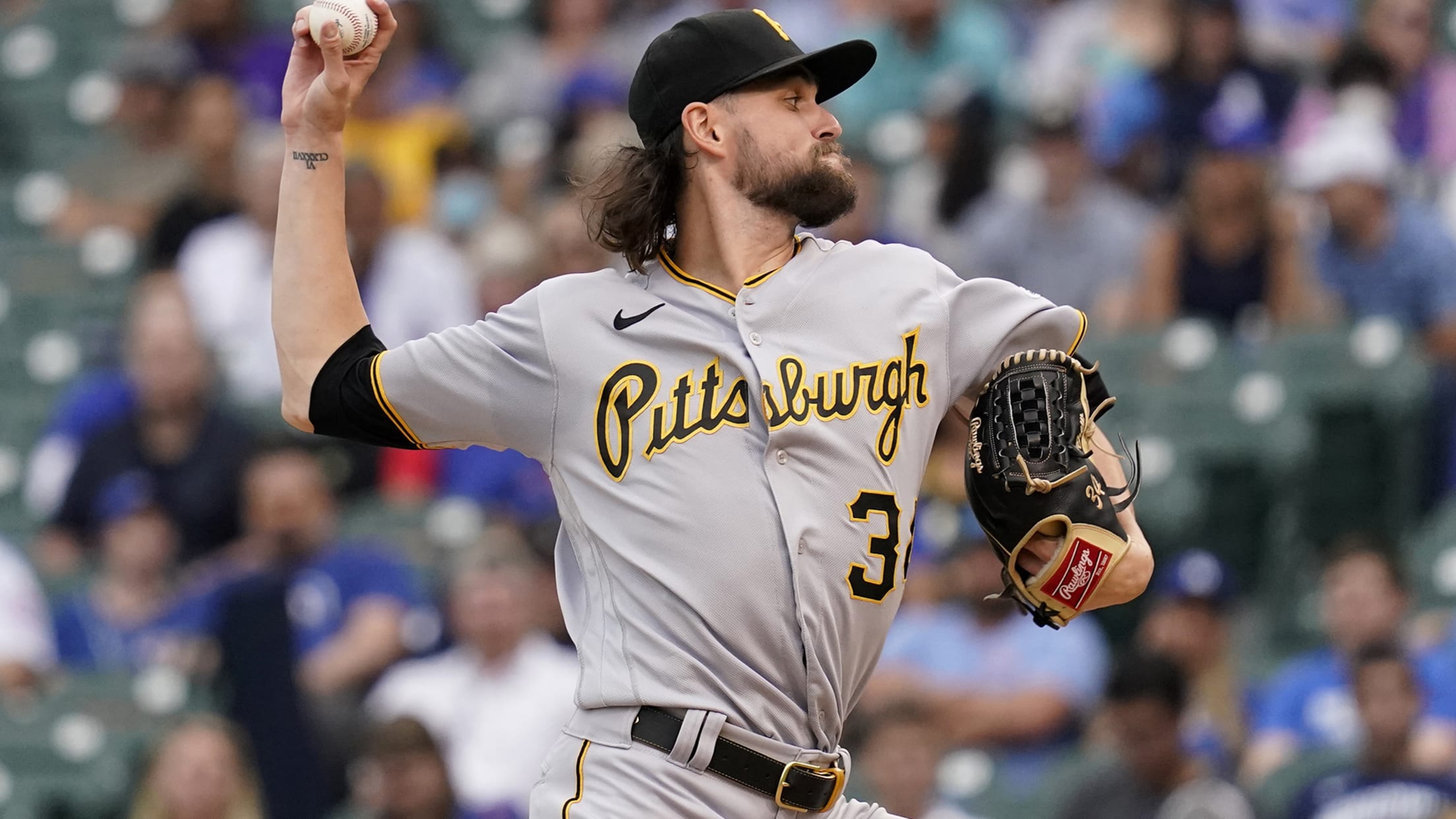 Pirates right-handers JT Brubaker and Duane Underwood Jr. left Saturday's 7-6 loss to the Cubs with what the team called right shoulder discomfort. Brubaker, who was activated from the injured list to make the start, had been dealing during his first three innings at Wrigley Field. He struck out five
Hayes injures hand after slamming helmet
Up-and-coming 3B vows to be smarter after moment of frustration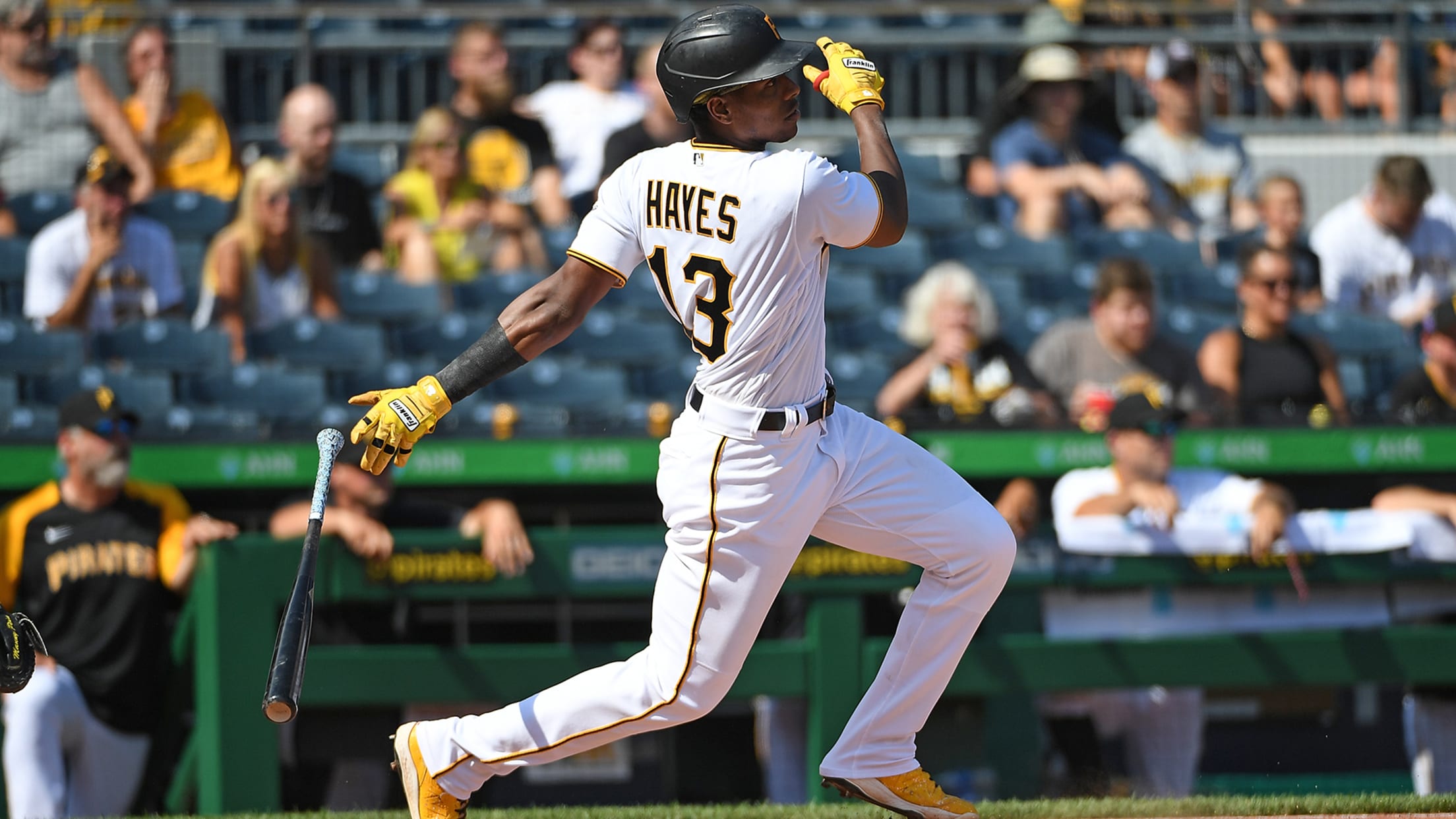 PITTSBURGH -- Even though he's only in his first full Major League season, Ke'Bryan Hayes has been by far one of the most even-keeled players on the Pirates. But on Sunday in Pittsburgh, the frustration caught up to him in one moment. In the sixth inning, Hayes was called out
Notes: Banda joins bullpen; Gamel scratched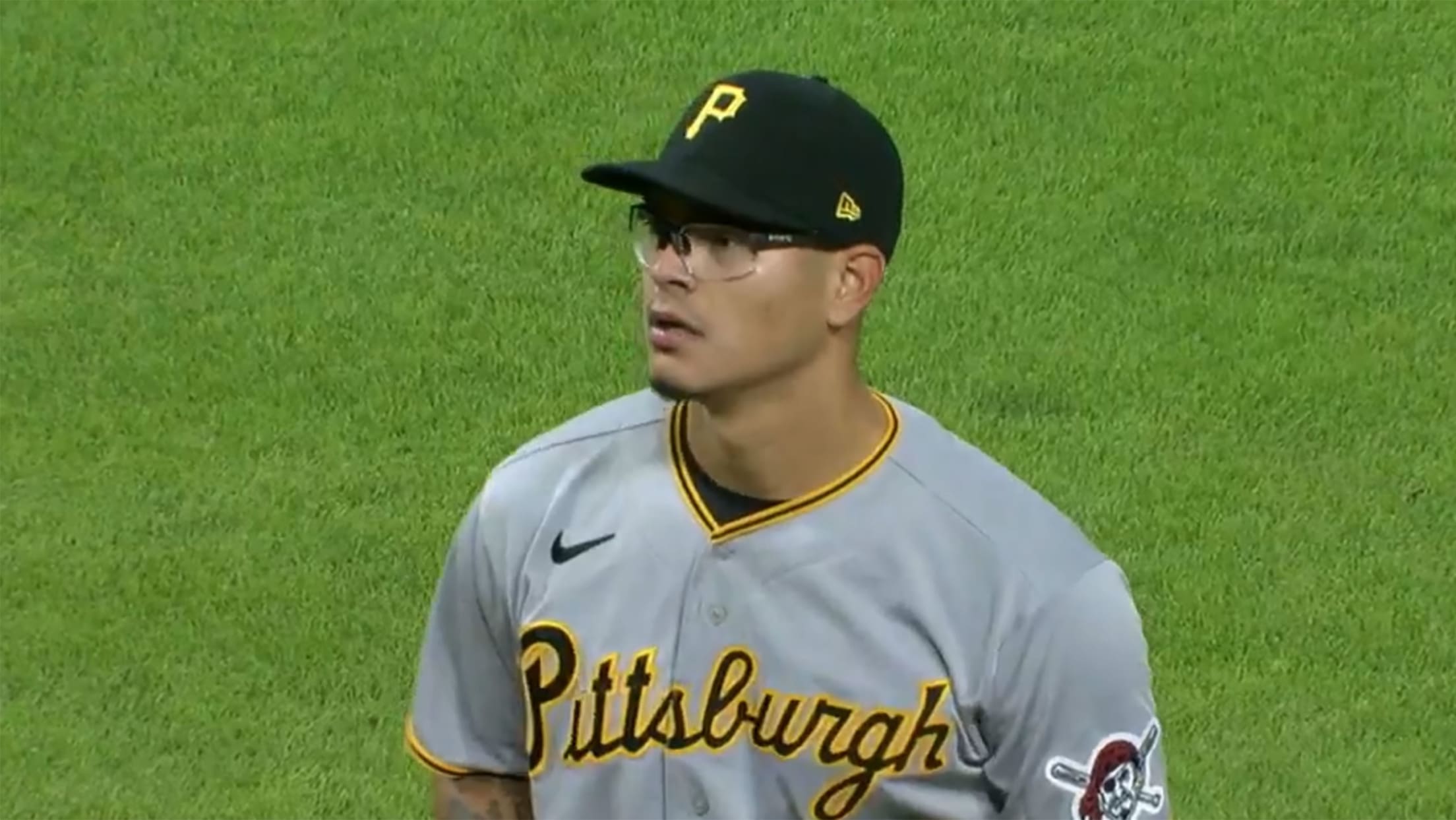 CINCINNATI -- Anthony Banda was barely in the process of packing up his stuff in Syracuse, the home of his former Mets' Triple-A affiliate, and shipping it to his family home when the call came from his agent. The left-handed reliever figured he could be claimed off waivers after New
Moran (left wrist) needs another IL stint
Bucs first baseman has fractured pisiform bone; Bednar on brother's CWS title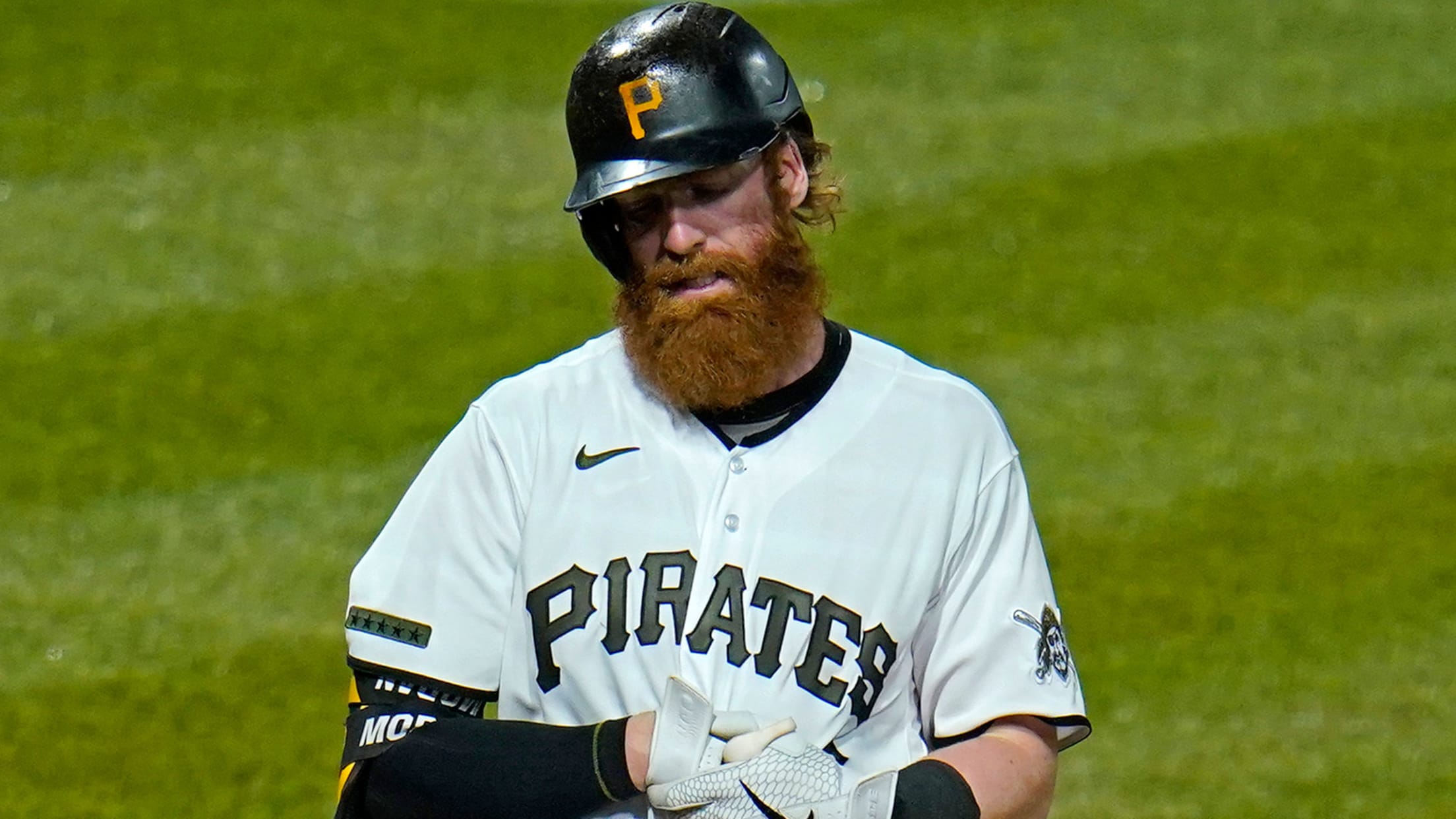 PITTSBURGH -- The bad luck continued for Colin Moran, who was placed on the 10-day injured list on Thursday (retroactive to June 29) with a left wrist injury. The Pirates originally said imaging came back clear on Moran's hand and wrist area after he was hit by a pitch during
Moran (bruised wrist) day to day after HBP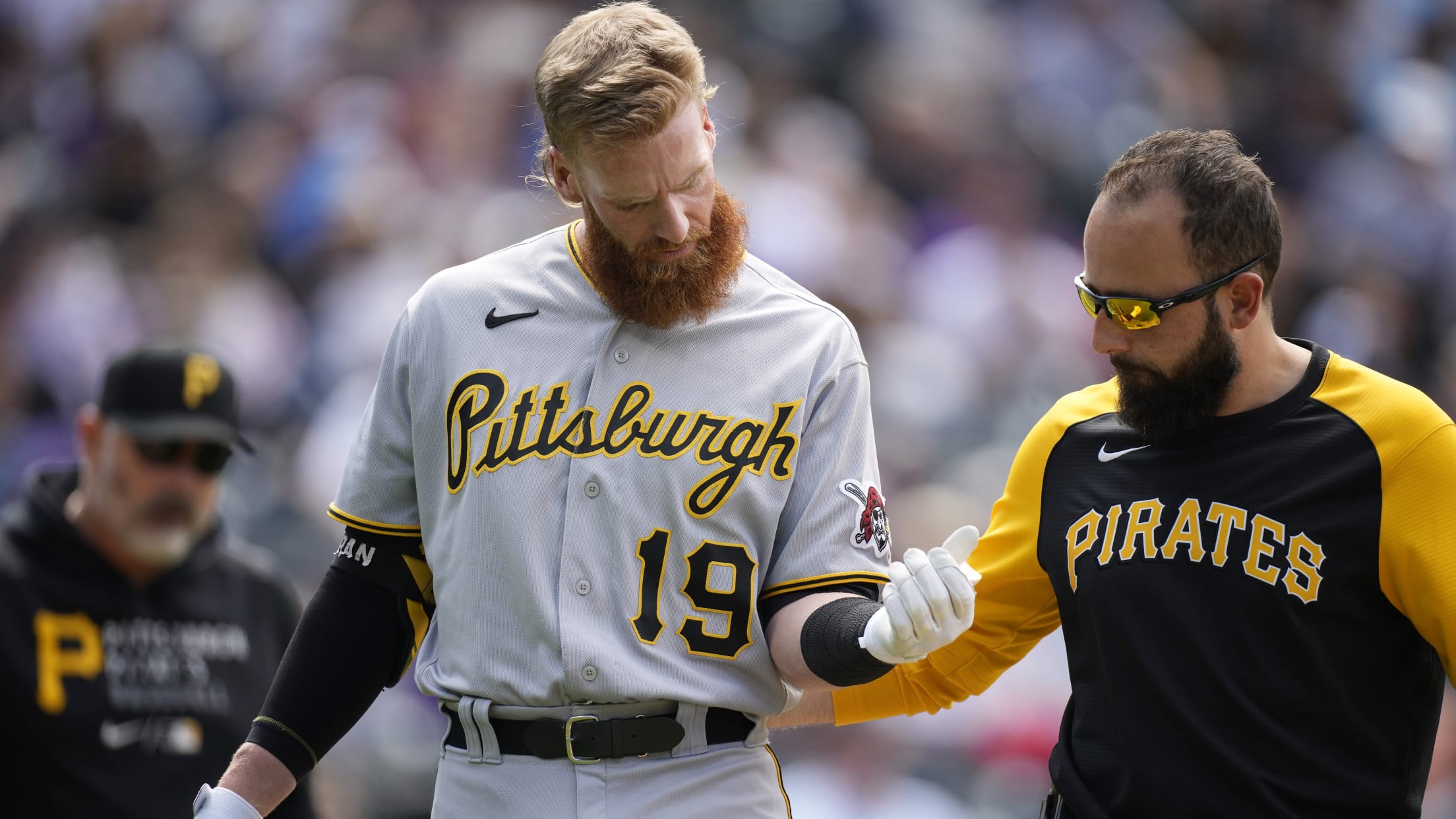 Pirates first baseman Colin Moran exited Monday's 2-0 loss to the Rockies at Coors Field with an apparent left wrist injury after being hit by a pitch in the first inning. Imaging done at Coors Field returned clean, per manager Derek Shelton. While certainly bruised, Moran will continue to be
Moran being evaluated after HBP to hand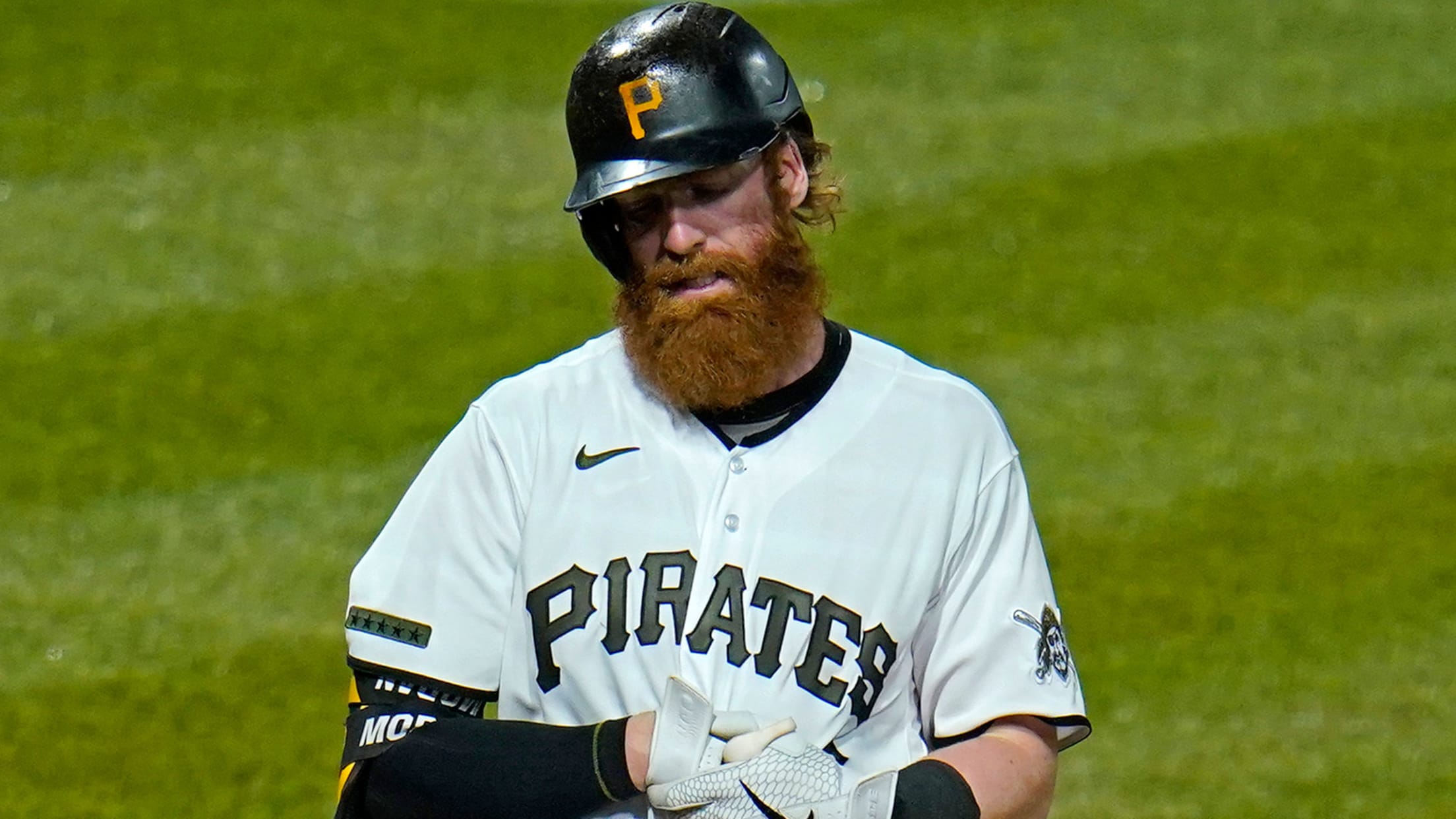 PITTSBURGH -- The Pirates' lineup returned to full strength on Tuesday, when utilityman Phillip Evans was reinstated from the injured list. One day later, they may be down a key position player once again. First baseman Colin Moran exited Pittsburgh's 2-1 loss to the Dodgers on Wednesday at PNC Park
Notes: Keller's swift return; Evans activated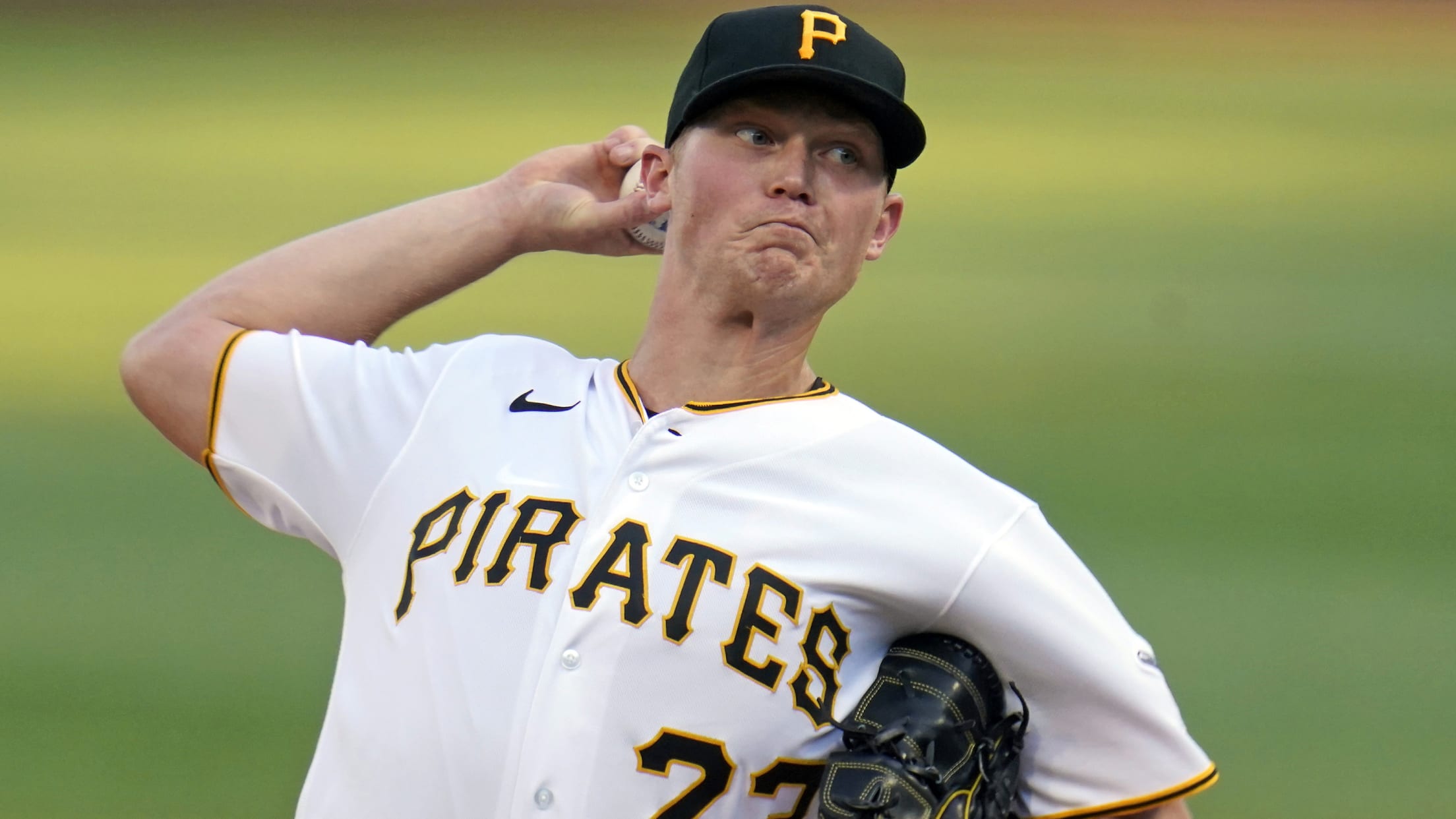 PITTSBURGH -- The Pirates had two key players return from the injured list on Tuesday -- one after a few weeks, and one after only a couple of days. Super utilityman Phillip Evans was reinstated from the 10-day injured list after dealing with a right hamstring strain he sustained running