Notes: Bard's bulk, Gray's arm, Nuñez's glove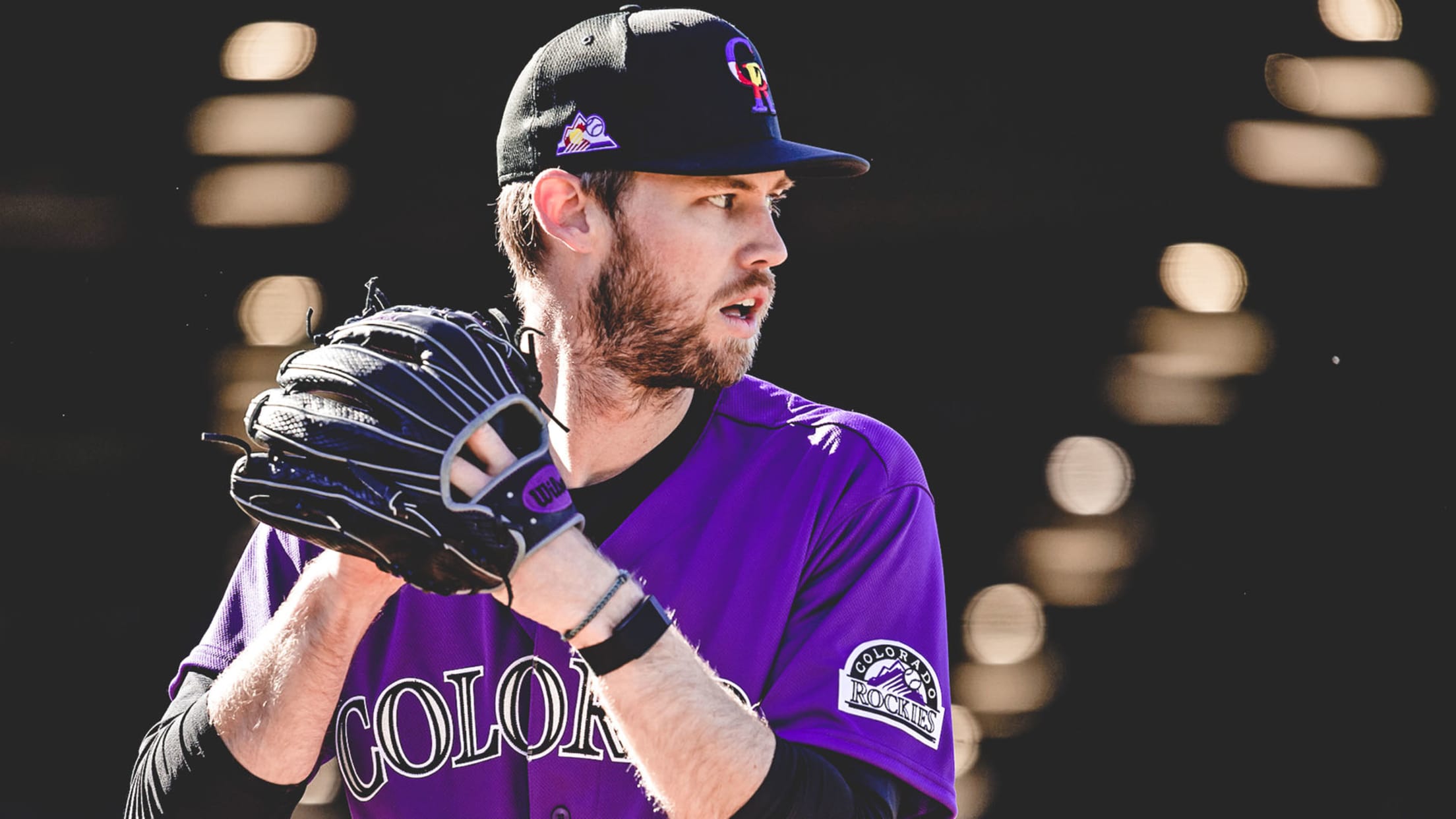 DENVER -- Rockies reliever Daniel Bard had a dream season amidst the general nightmare of 2020, in all ways except one. Out of the Majors since 2013 because of severe control problems -- "the yips" -- Bard regained the magic. The right-hander went 4-2 with a 3.65 ERA and six
Dahl done (shoulder); Oberg has surgery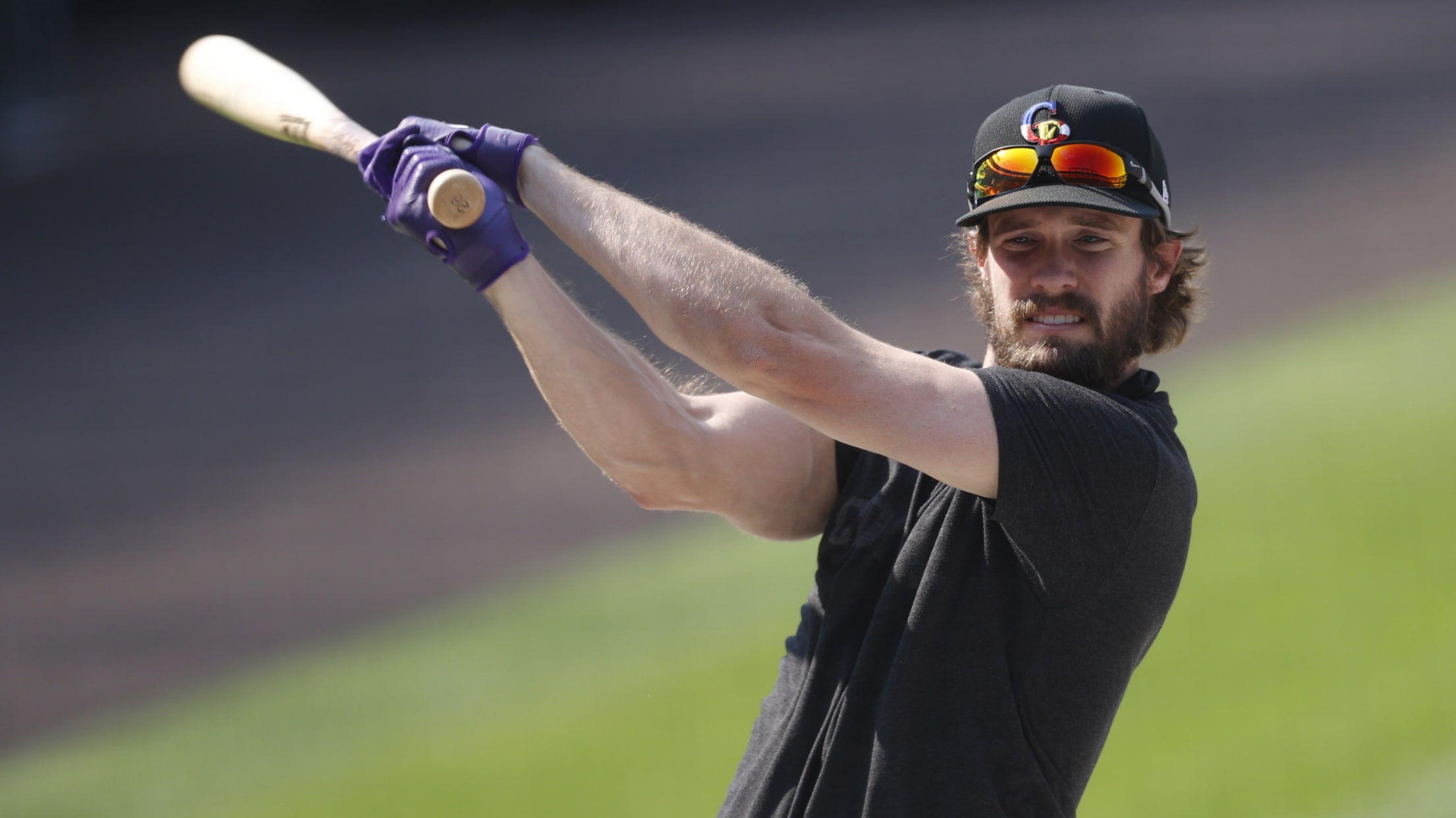 Feeling he had missed too much time in his career with injury already, Rockies outfielder David Dahl didn't report that his right shoulder hurt when he began throwing in January. "I figured that I'd been on the DL a lot, and I needed to figure this thing out on my
Arenado to IL for just second time in career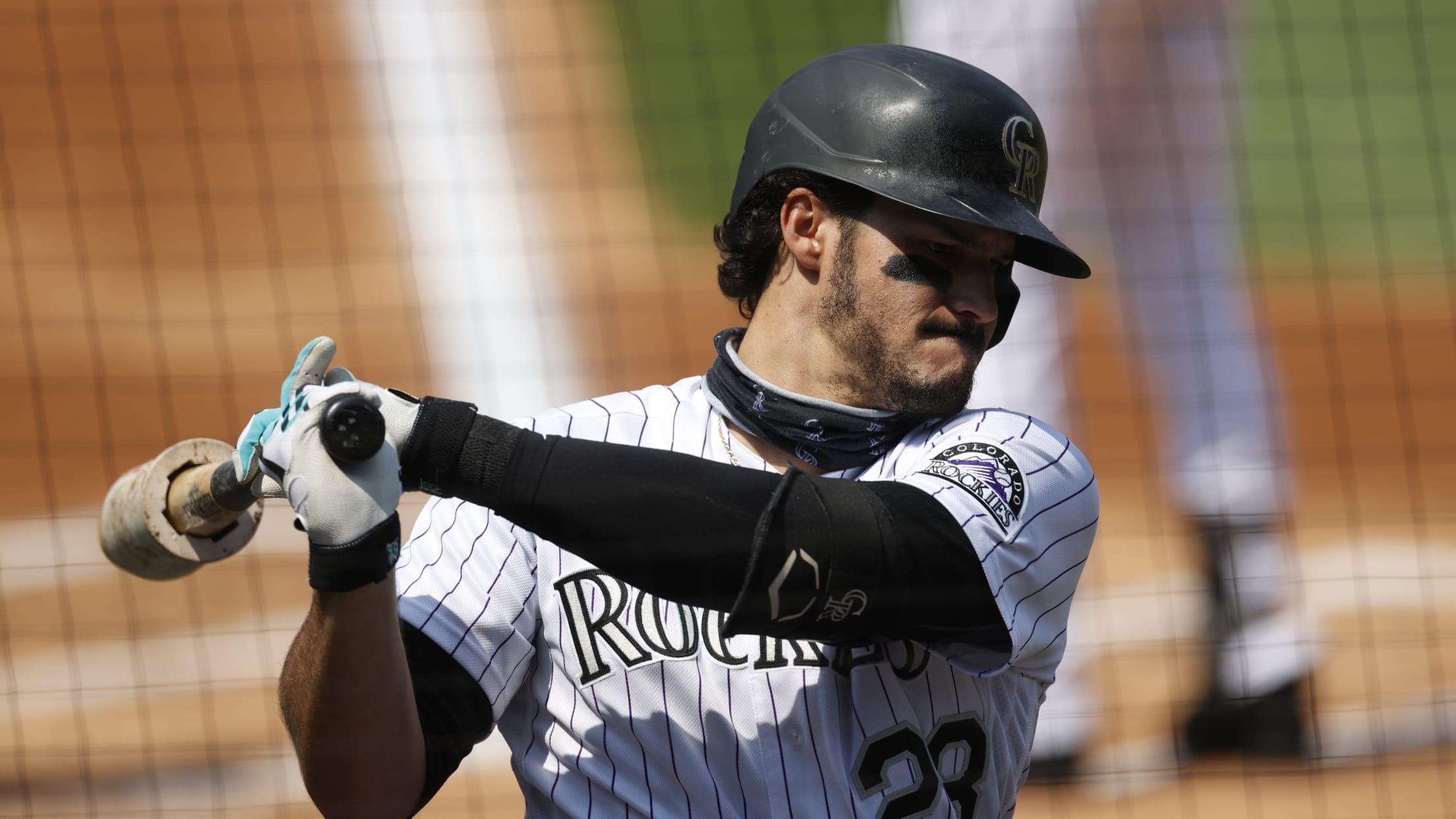 Rockies third baseman Nolan Arenado's poor offensive season actually started with a great defensive play in the season's fifth game, during what was an outstanding season with the glove. The constant pain since, and the team's collapse -- from an 11-3 start to needing a near-miracle to make the playoffs
Arenado undergoes tests on shoulder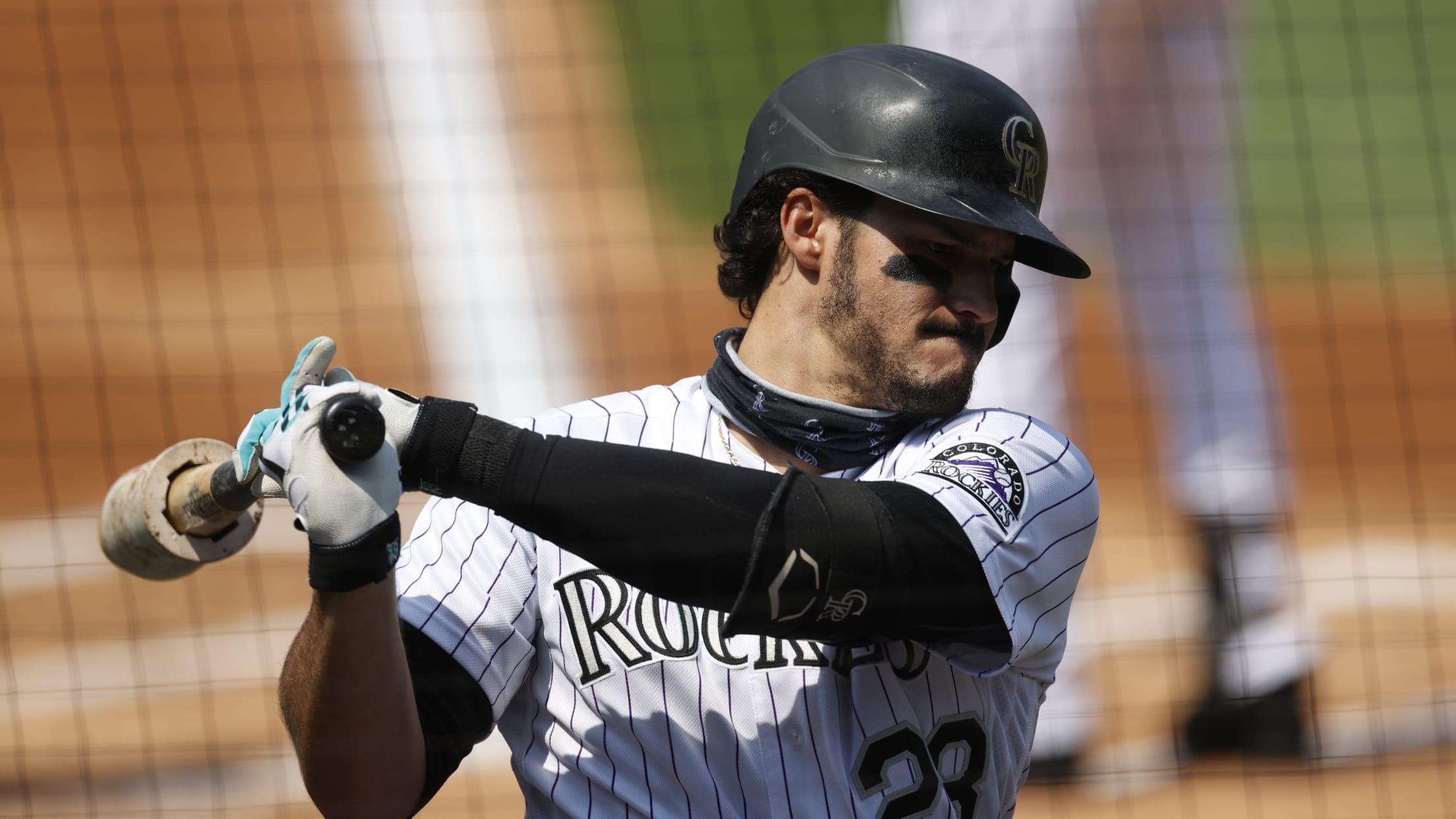 DENVER -- The Rockies were "awaiting some news" from tests on the ailing left shoulder of star Rockies third baseman Nolan Arenado and expect to have information on Monday, Rockies manager Bud Black said Sunday. Black did not use Arenado in Sunday afternoon's 6-3 victory over the Dodgers at Coors
Arenado gives cold shoulder to his pain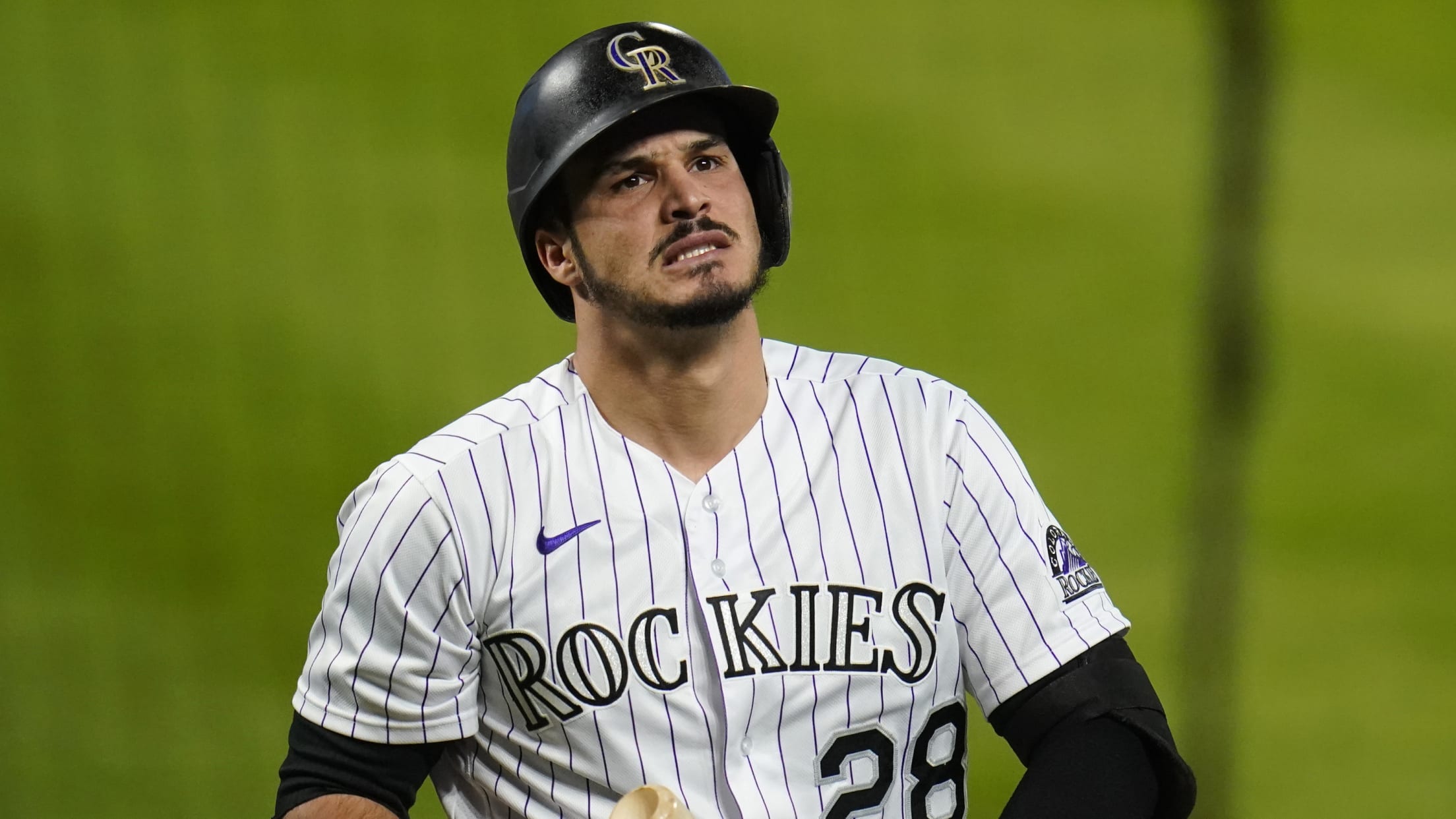 DENVER -- Third baseman Nolan Arenado declared Tuesday afternoon that he accepts the pain in his sore left A/C joint the rest of the season, even with help from an anti-inflammatory injection. But his own poor performance or, most of all, the Rockies not making the eight-team National League playoffs?
Tapia exits early, dealing with dizziness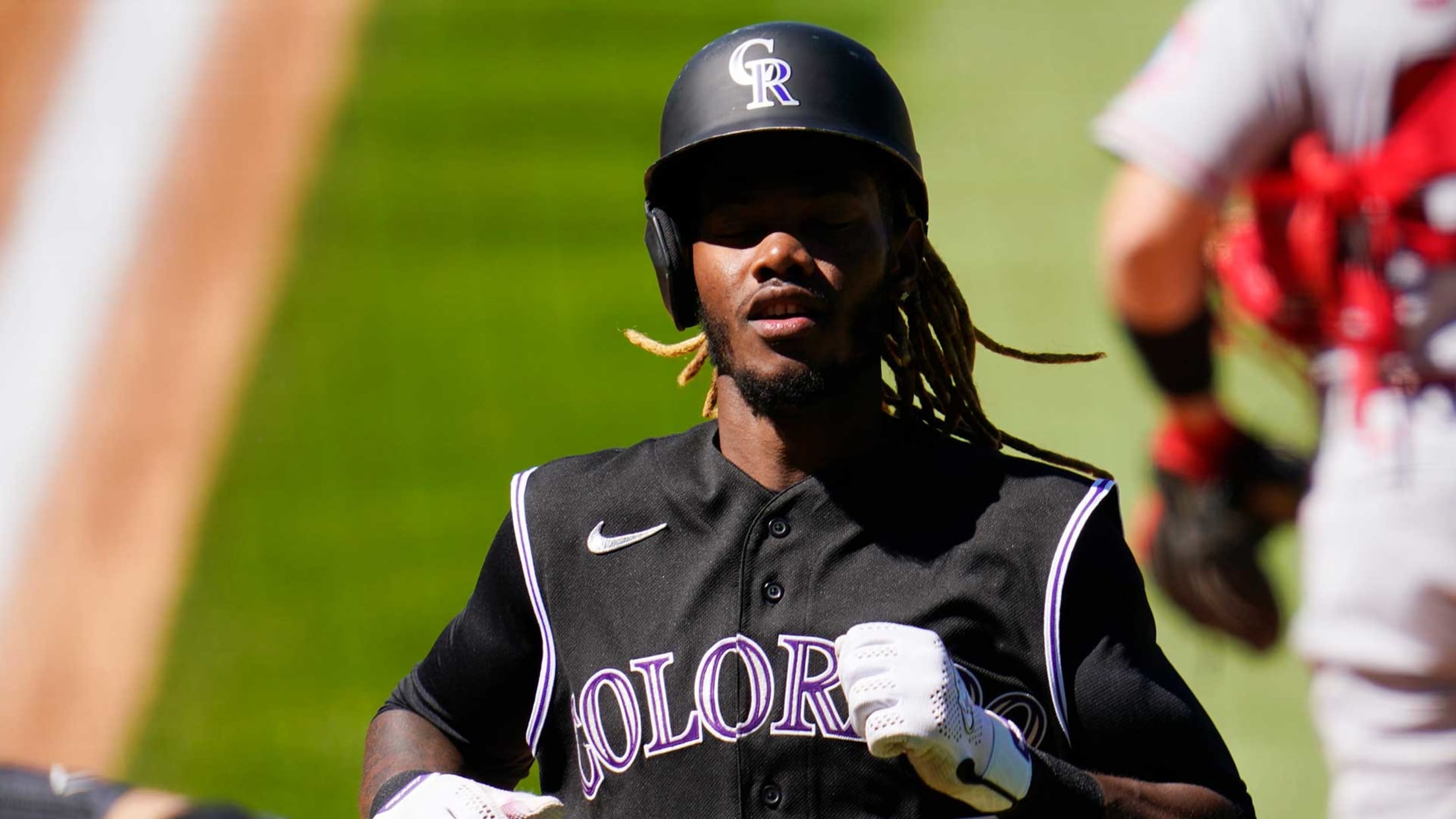 DENVER -- Rockies leadoff man Raimel Tapia, who has become one of the team's most productive players this season, was removed from Sunday's 5-3 loss to the Angels because of dizziness, manager Bud Black said. Tapia, not feeling well to start the day according to Black, hit his head on
Arenado (shoulder) doesn't start in finale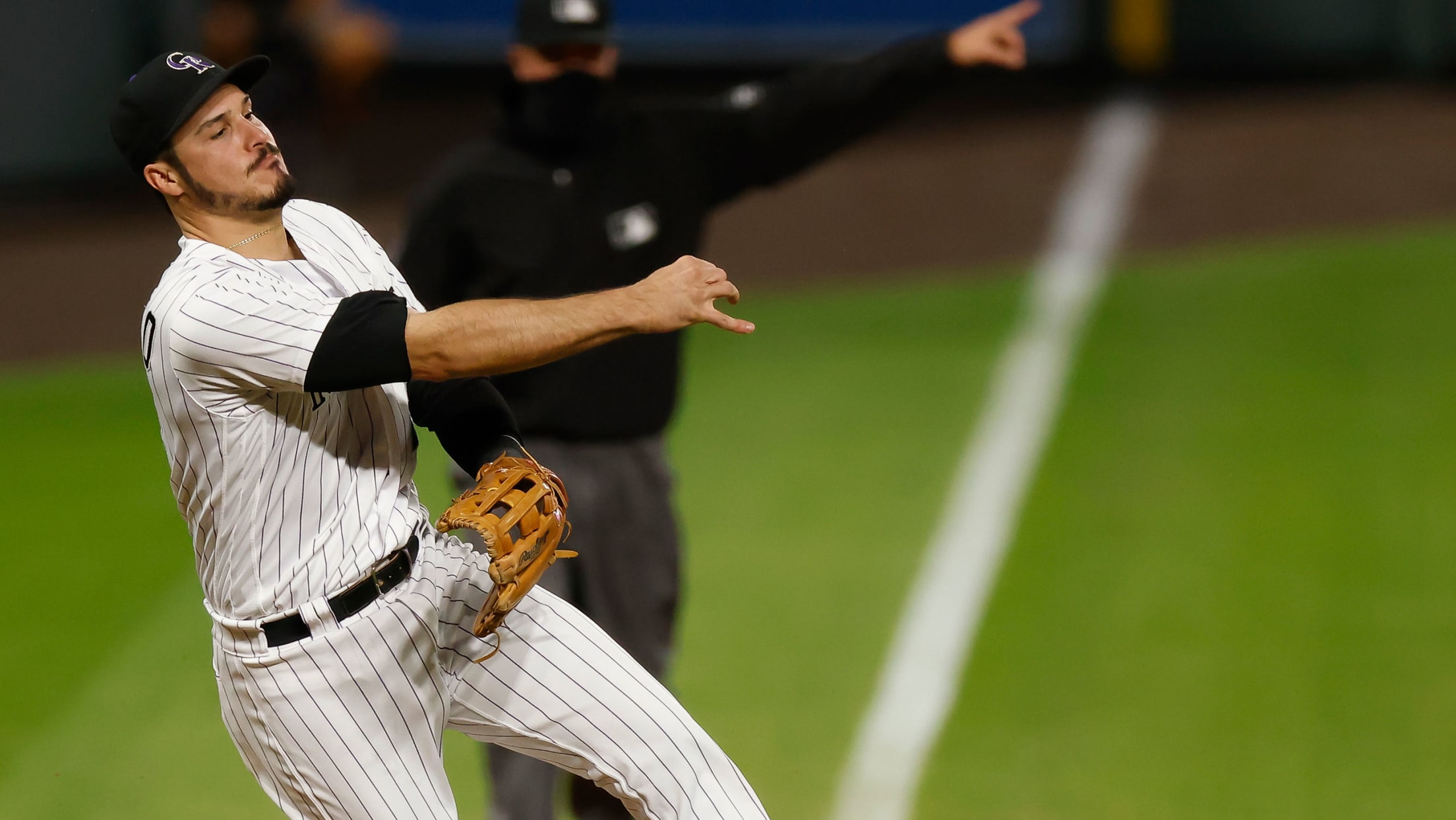 DENVER -- Rockies third baseman Nolan Arenado refuses to use a season-long soreness in the A/C joint in his left shoulder as an alibi for subpar performance. Instead, he's trying rest as a strategy for overcoming it. Arenado didn't start Sunday's finale of a three-game set with the Angels, in
Rockies place Gray (shoulder) on injured list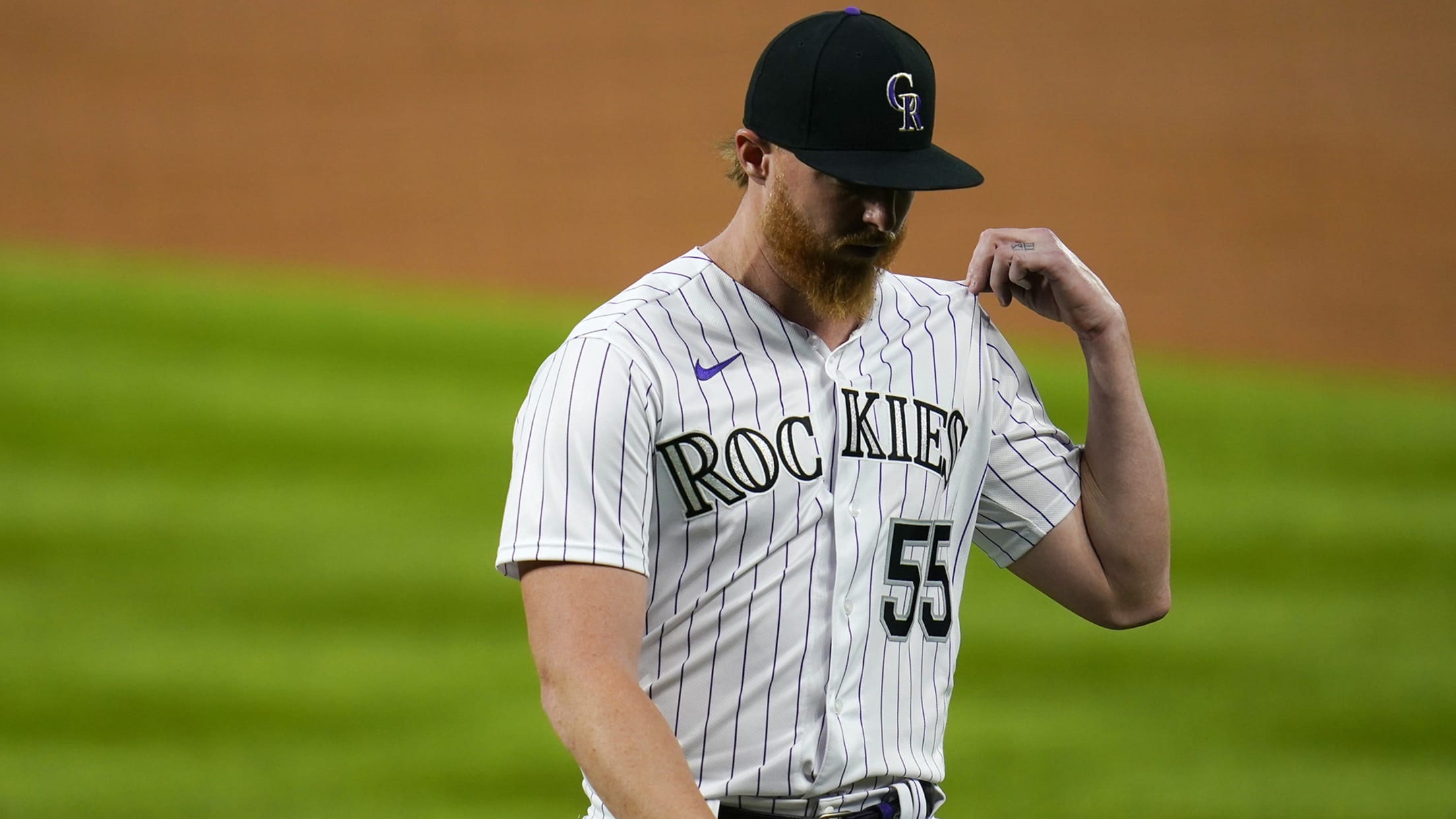 The Rockies placed right-hander Jon Gray on the 10-day injured list on Friday as they try to settle his inconsistent performance and velocity and, lately, his troublesome right shoulder inflammation. Gray went 2-4 with a 6.69 ERA in his first eight starts. His placement on the IL was retroactive to
Rockies put Dahl on IL, recall Rodgers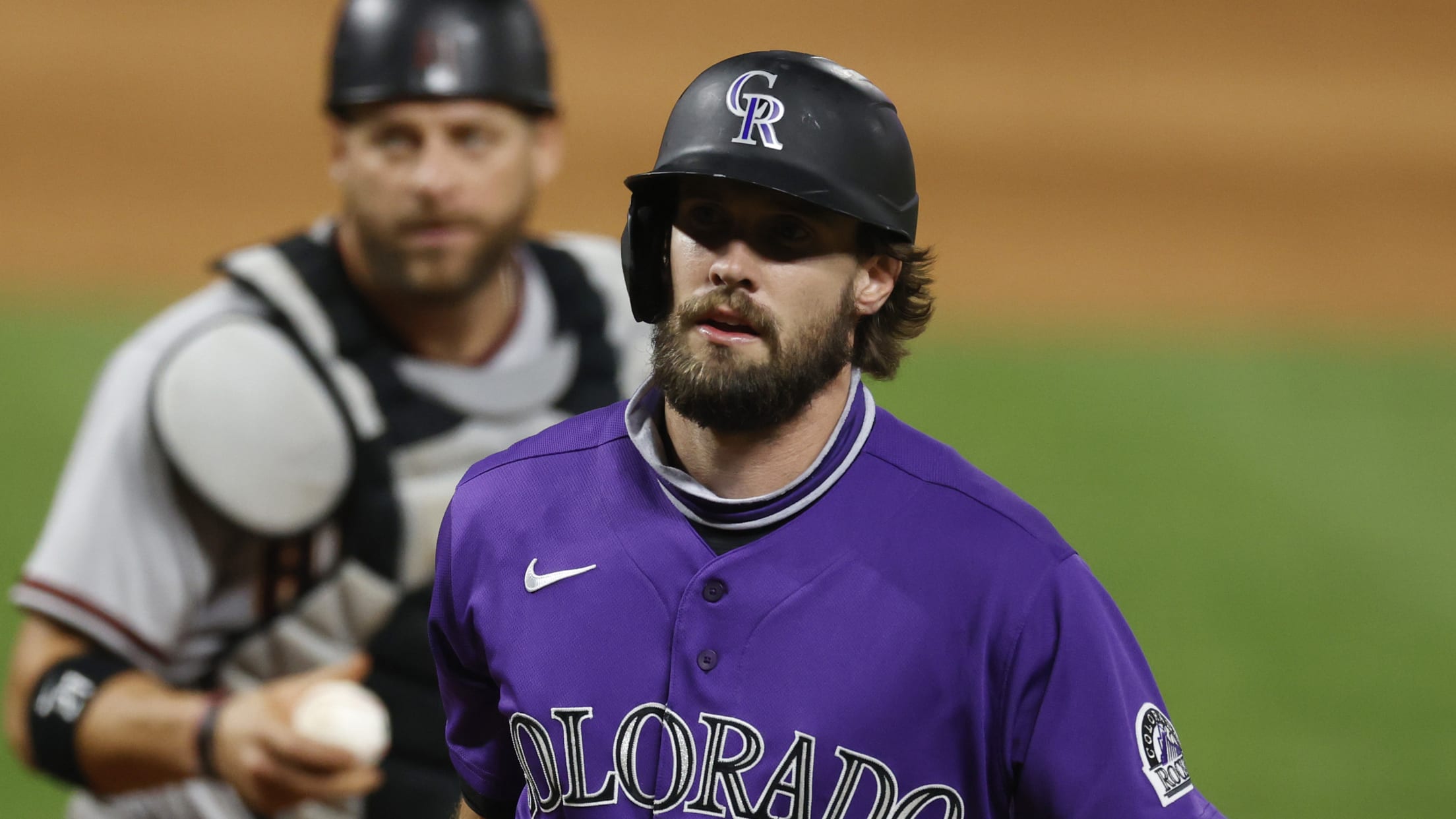 DENVER -- The Rockies on Wednesday recalled infielder Brendan Rodgers, their top prospect per MLB Pipeline, from their alternate training site and placed struggling outfielder David Dahl on the injured list with lower back soreness. Rodgers did not start Wednesday's game against the Astros, though. Chris Owings, who had not
Estévez's X-rays clean following comebacker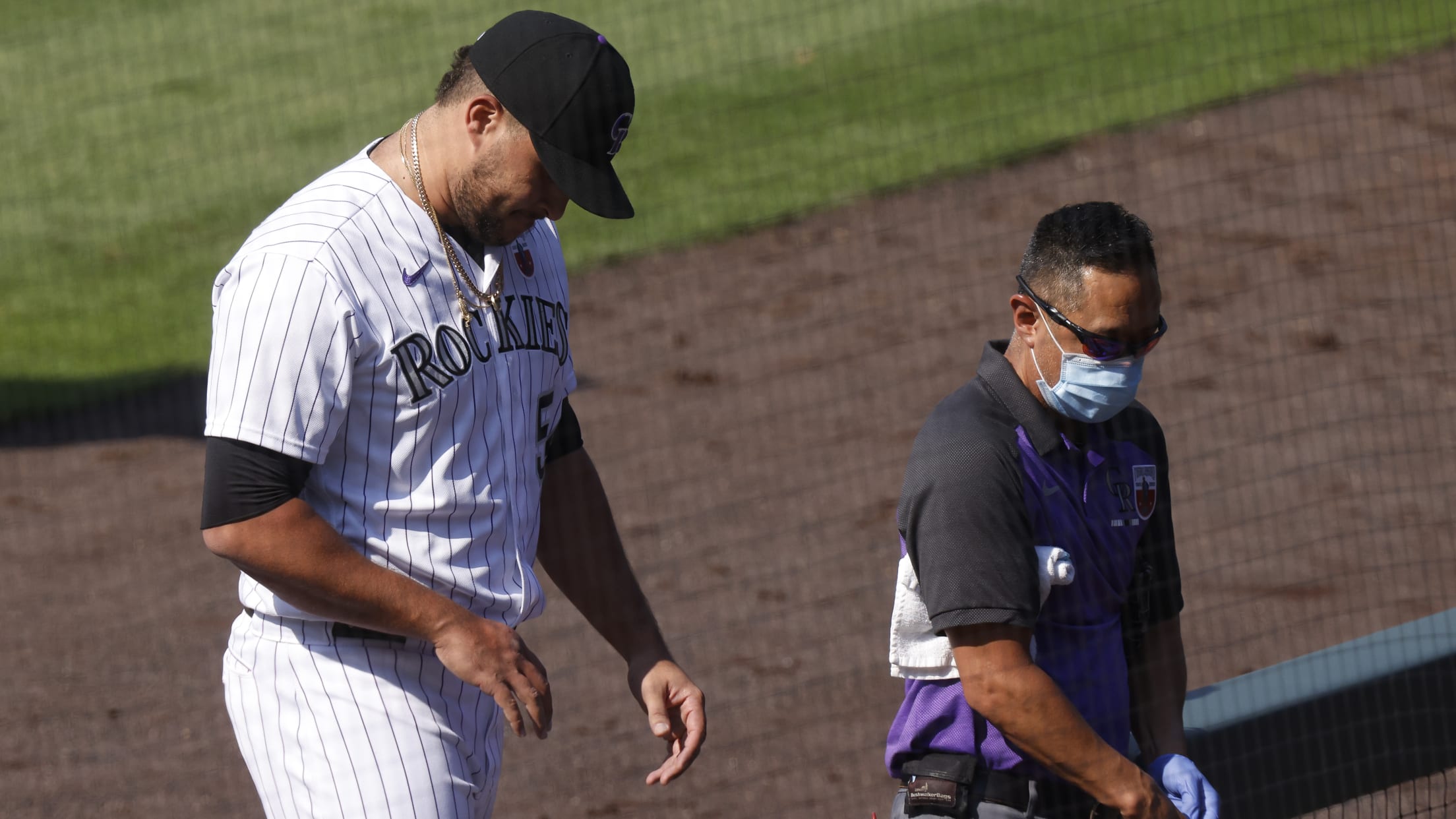 DENVER -- The Rockies' late-innings relief situation received a scare on Sunday, when Carlos Estévez was smoked on the back of his throwing hand/wrist by a comebacker which ended the 10-6 victory over the Rangers at Coors Field. But the righty appears to have avoided a prolonged absence. "Looks like
Oberg: 'It's just another hurdle to overcome'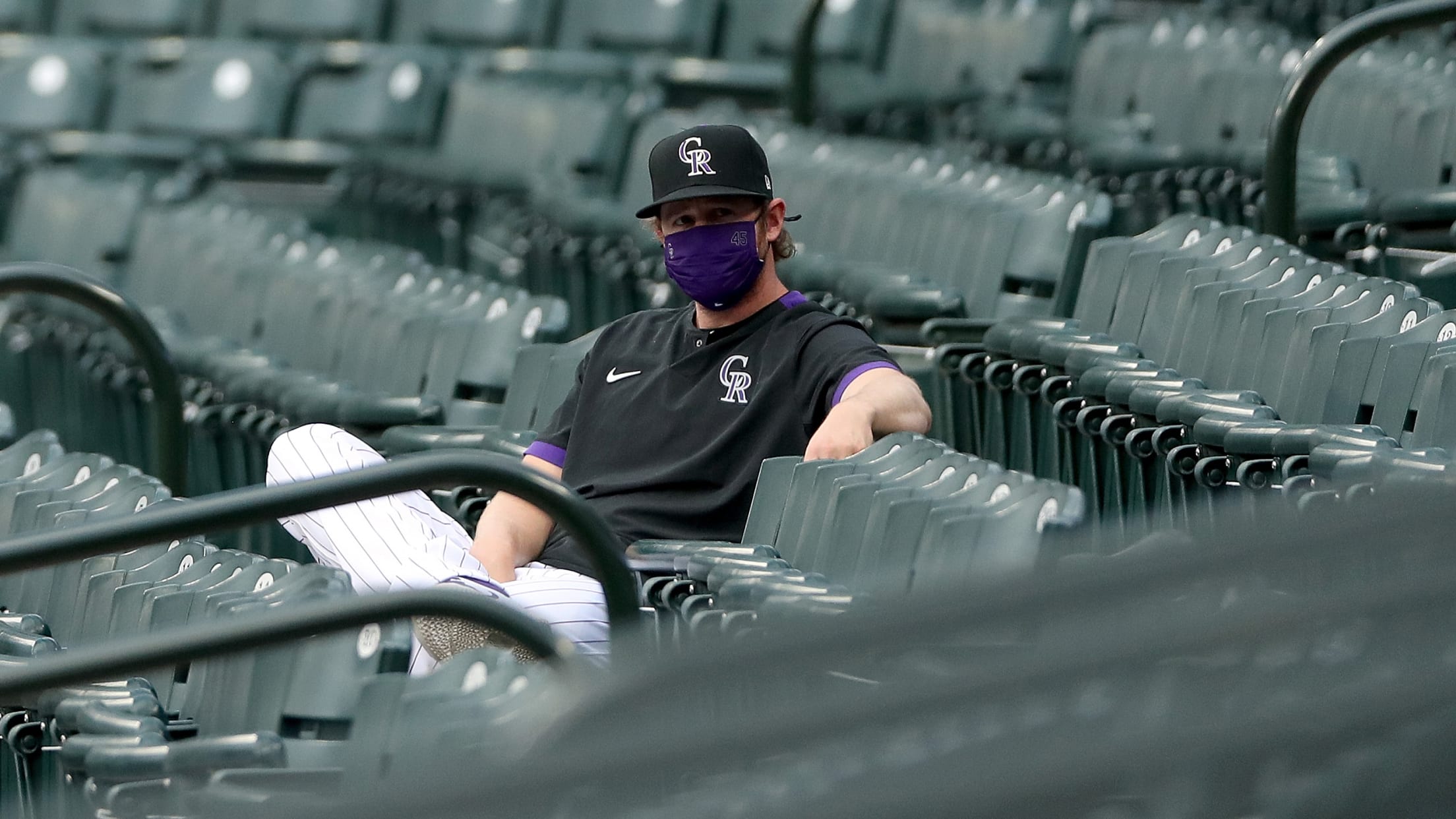 DENVER -- Rockies right-handed relief pitcher Scott Oberg is back home in Sewell, N.J., with plans to see a third vascular surgeon for answers to the recurring blood clots, which this summer have interrupted his career for a third time. But Oberg, 30, one of the Majors' top relievers over
Castellani debuting for injured Chi Chi
The Rockies hope a patient and at times painful development period begins to pay off on Saturday night, when right-handed pitcher Ryan Castellani makes his Major League debut with a start against the Mariners at T-Mobile Park in Seattle. The matchup can be seen live on MLB.TV at 7:10 p.m.
Oberg may be done for 2020; Davis to IL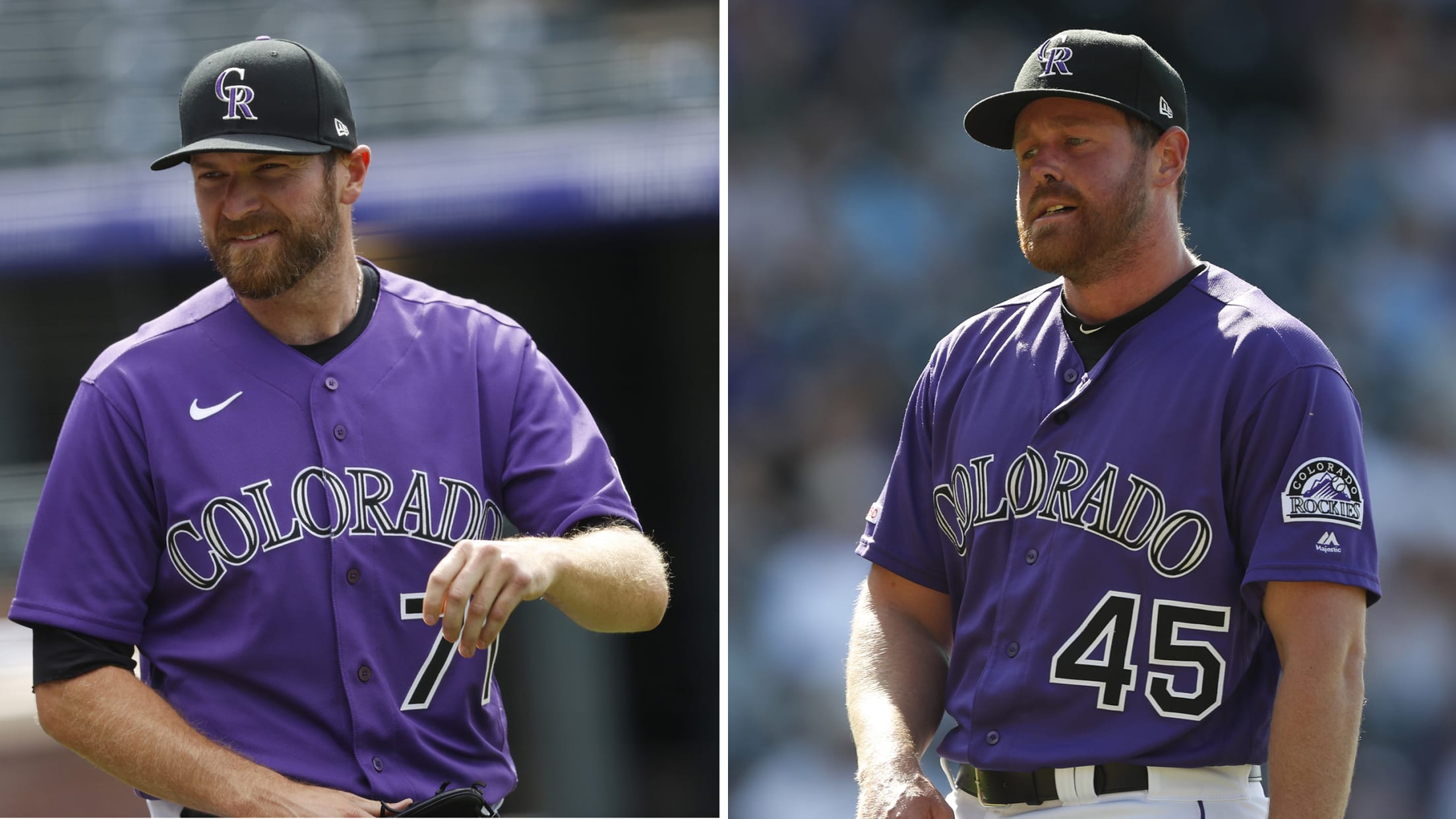 DENVER -- Blood clots have emerged in the right arm of Rockies relief pitcher Scott Oberg for the third time in his Major League career, and his participation in the 2020 season is unlikely, manager Bud Black said on Sunday morning. Additionally, the closer situation became more clouded when Wade
Lambert undergoes Tommy John surgery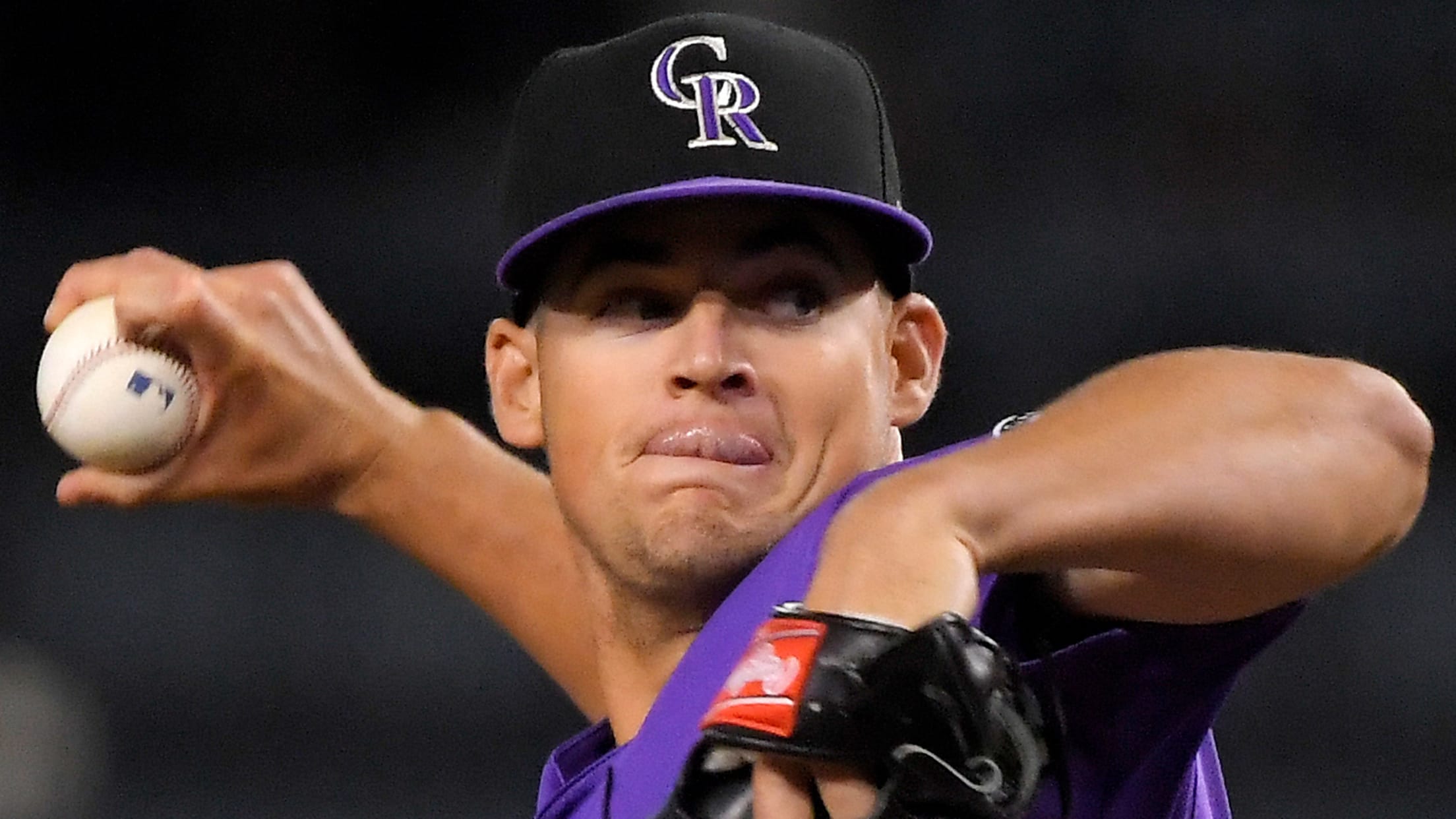 DENVER -- Right-handed pitcher Peter Lambert, who set a Rockies club record by striking out nine in his Major League debut last June against the Cubs, has undergone Tommy John surgery. Lambert, 23, saw his Spring Training end abruptly when he left a March 10 game against the Cubs with
Rockies' Oberg (sore back) to start '20 on IL
Butera, Díaz make team as Colorado set to carry 3 catchers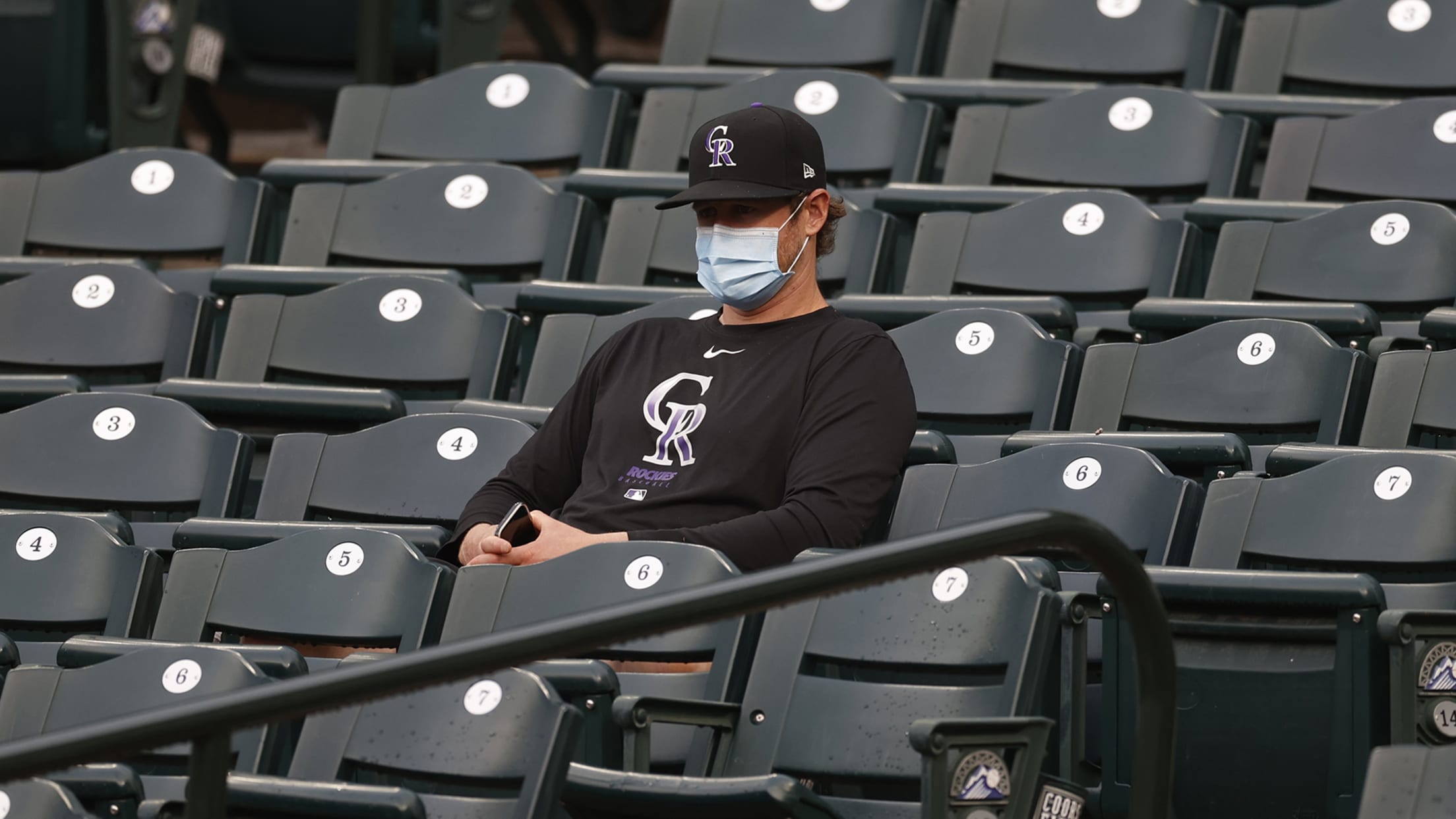 Rockies right-handed reliever Scott Oberg's sore back will send him to the 10-day injured list for the beginning of the 60-game regular season, which starts Friday at Texas. Oberg went 14-2 with a 2.35 ERA, five saves and 115 strikeouts in 114 2/3 innings over the past two seasons. The
Notes: Rodgers gets 2 hits; leave for Owings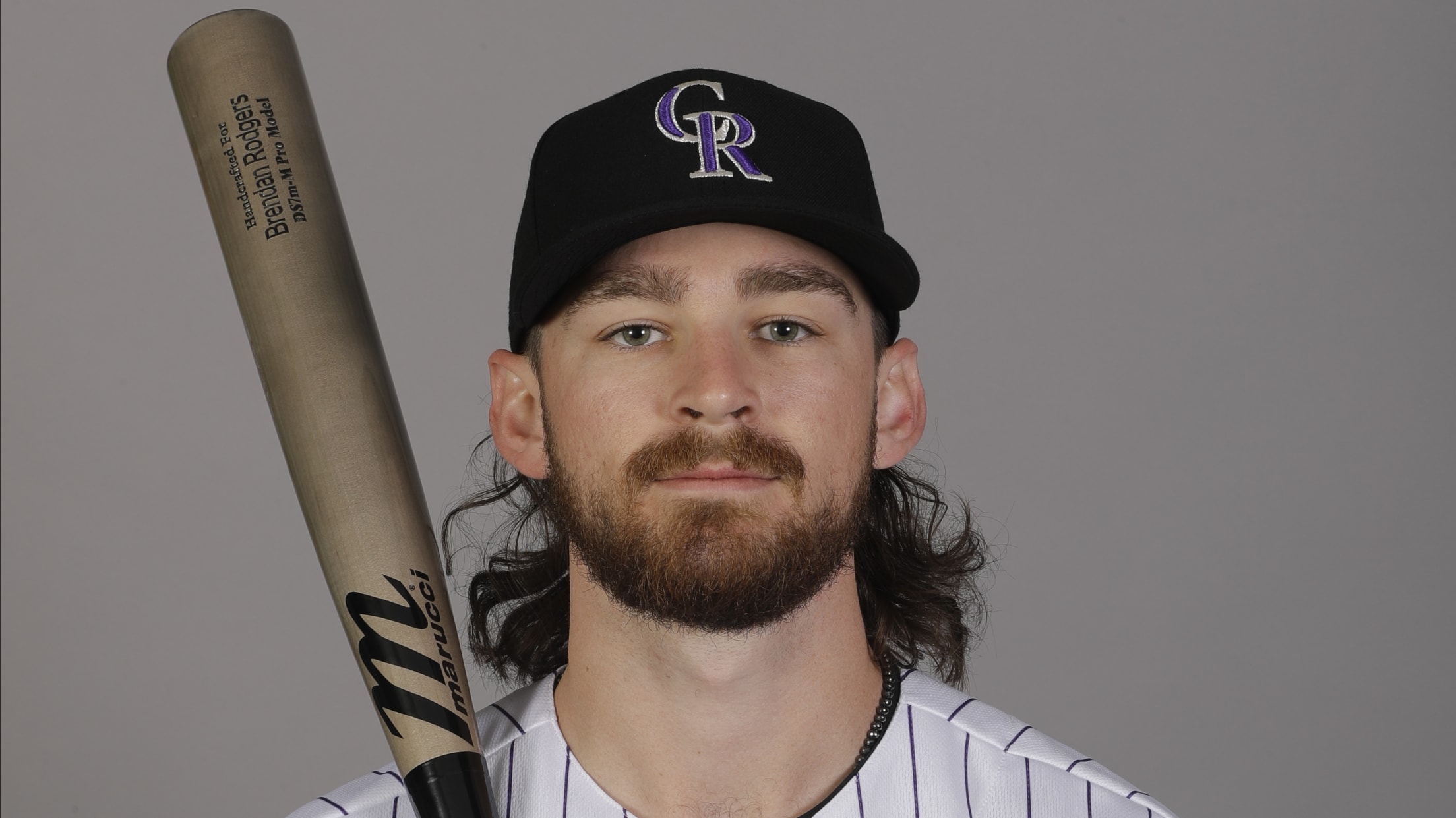 SCOTTSDALE, Ariz. -- Thursday afternoon might have been more starting gun than baby step for Rockies infielder Brendan Rodgers. In his first Cactus League action since he had right shoulder labrum surgery on July 16, Rodgers went 2-for-3 as the designated hitter in a 7-6 split-squad loss to the White
Hoffman doing surprisingly well after liner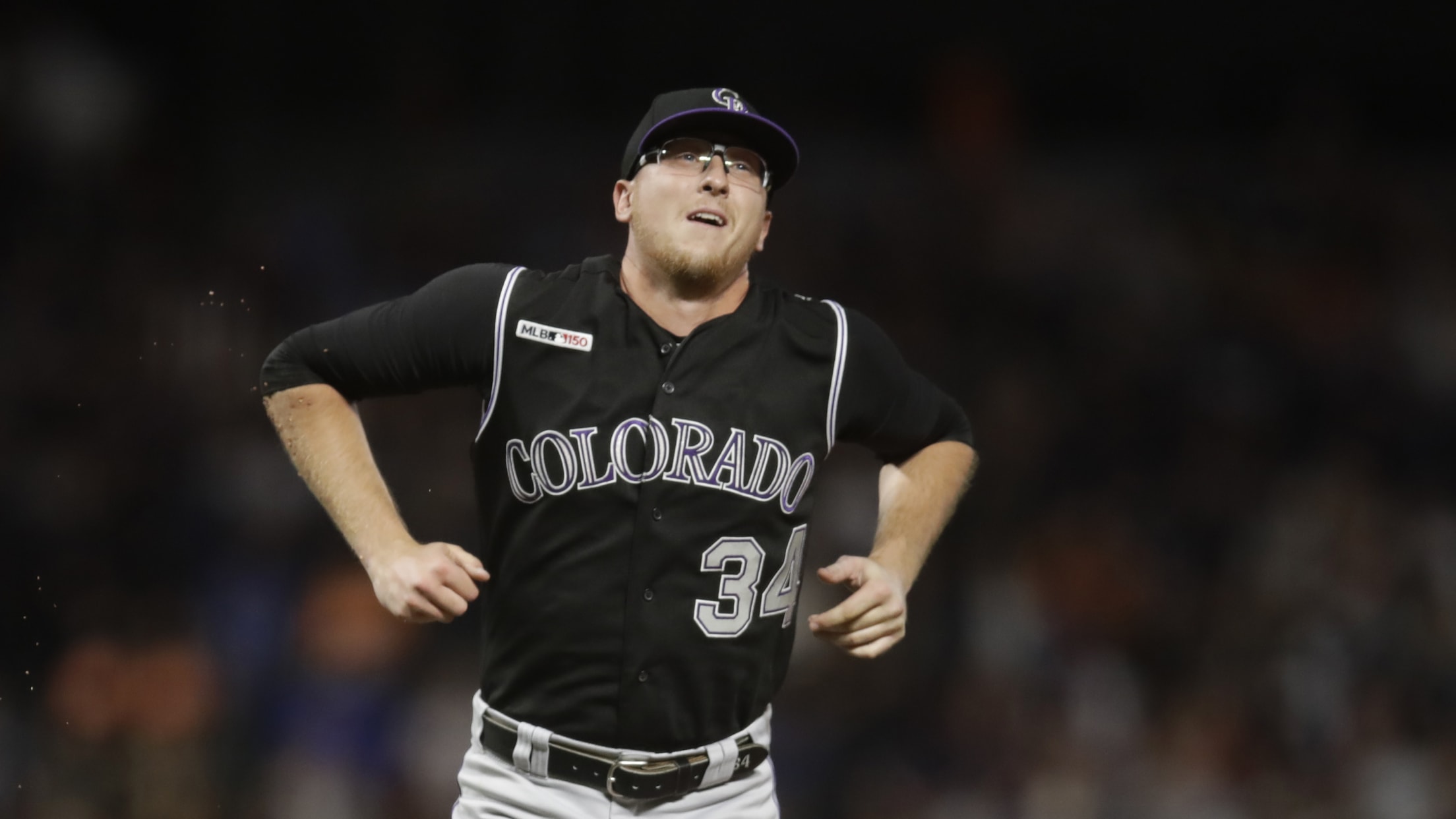 SAN FRANCISCO -- Rockies right-hander Jeff Hoffman's smile and easy stride in the visiting clubhouse Wednesday were a stark contrast to the scene Tuesday night, when he was carted off the Oracle Park turf after being hit by a line drive. It turned out that Alex Dickerson's hard liner during
Blackmon's 3-run shot wins it in 16th inning
Hoffman hit in knee by comebacker, diagnosed with bone bruise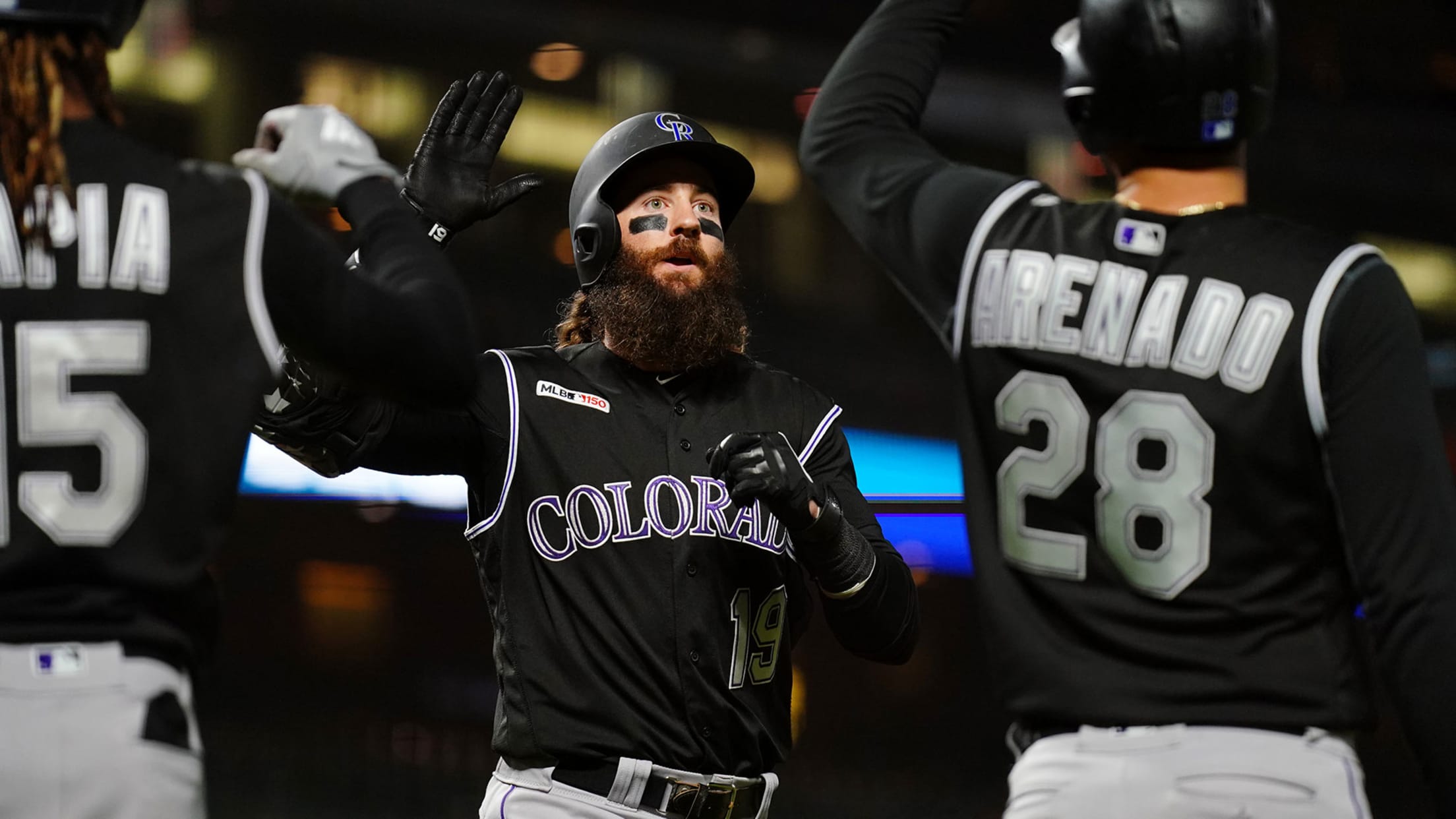 SAN FRANCISCO -- Charlie Blackmon gave a tired smile on Tuesday -- a night when things actually worked out for the Rockies. His three-run homer in the 16th inning -- which tied for the latest home run in club history -- sealed an 8-5 victory over the Giants at Oracle
Gray aims to be a force after foot fully heals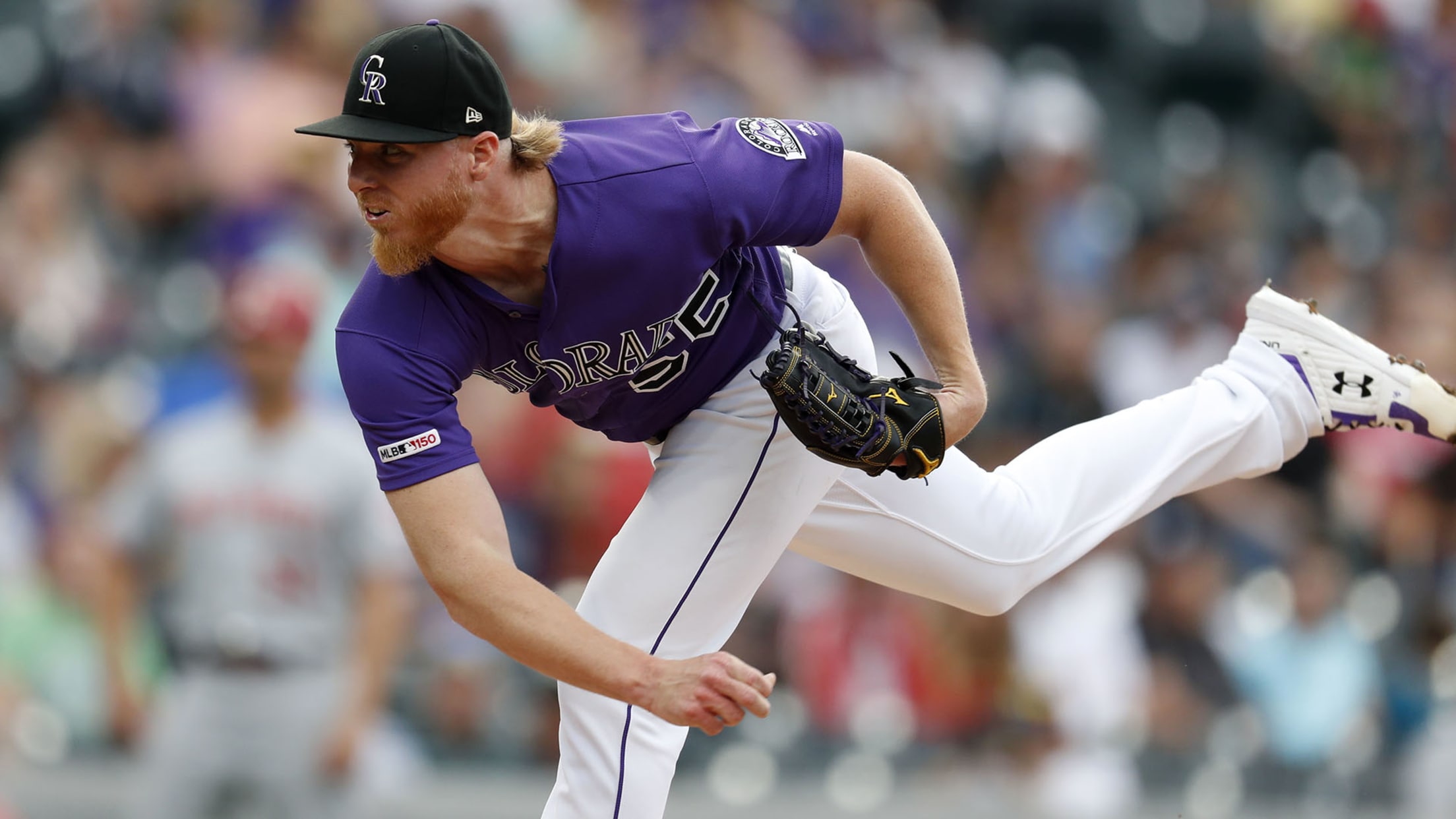 DENVER -- Rockies right-hander Jon Gray vows to be on the front foot next year. Gray used a scooter Friday at Coors Field after having surgery a week ago to insert two screws to correct a stress fracture in his left foot. He said correcting an issue that bothered him
Marquez (arm inflammation), Tapia (hand) to IL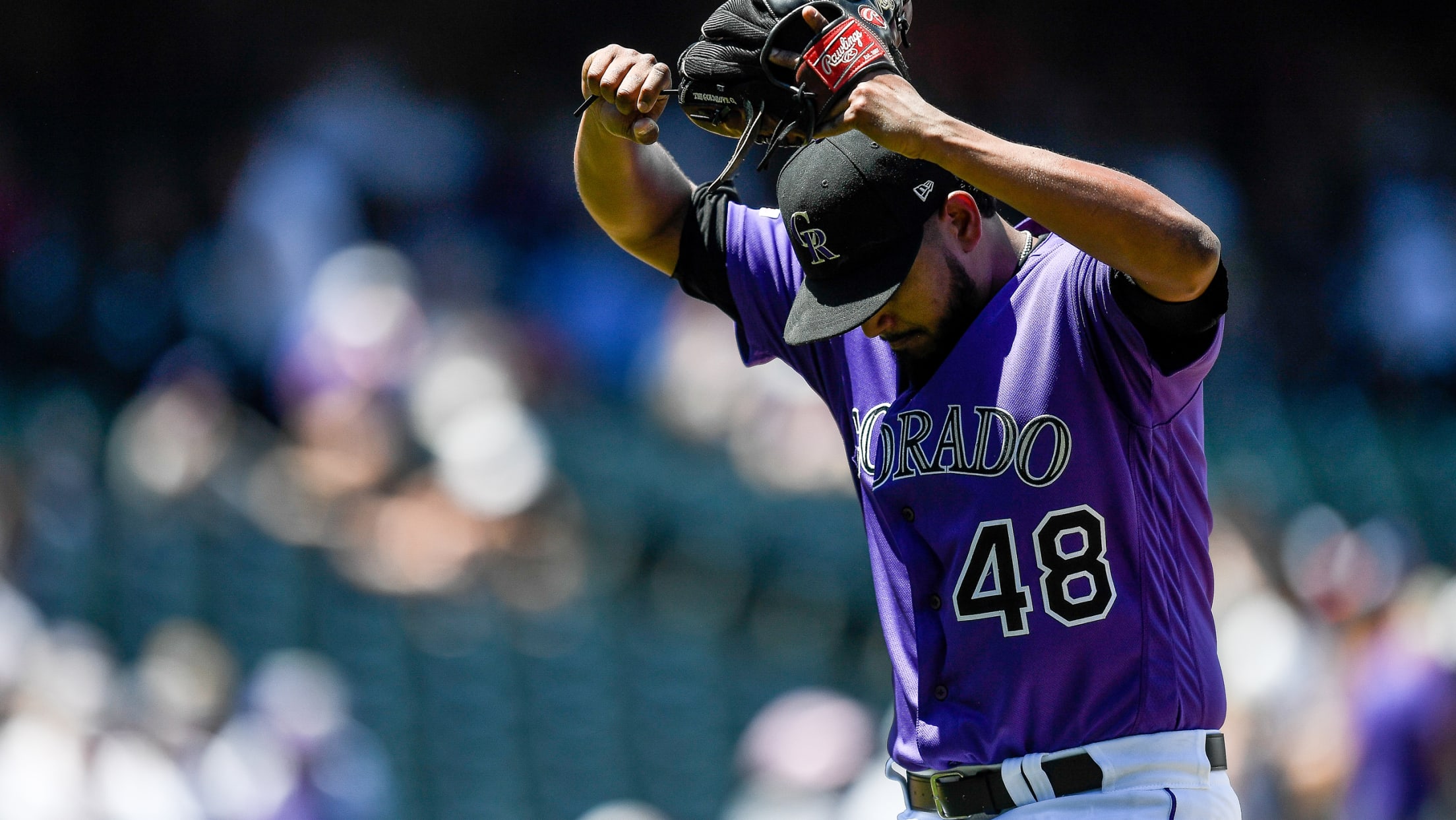 DENVER -- German Márquez makes it five of an unfortunate kind. The Rockies placed Marquez, the National League leader in innings pitched, at 174 (the Reds' Trevor Bauer has 182 2/3, but much of those came when he was with the Indians), on the 10-day injured list with right arm
Bettis to undergo season-ending hip surgery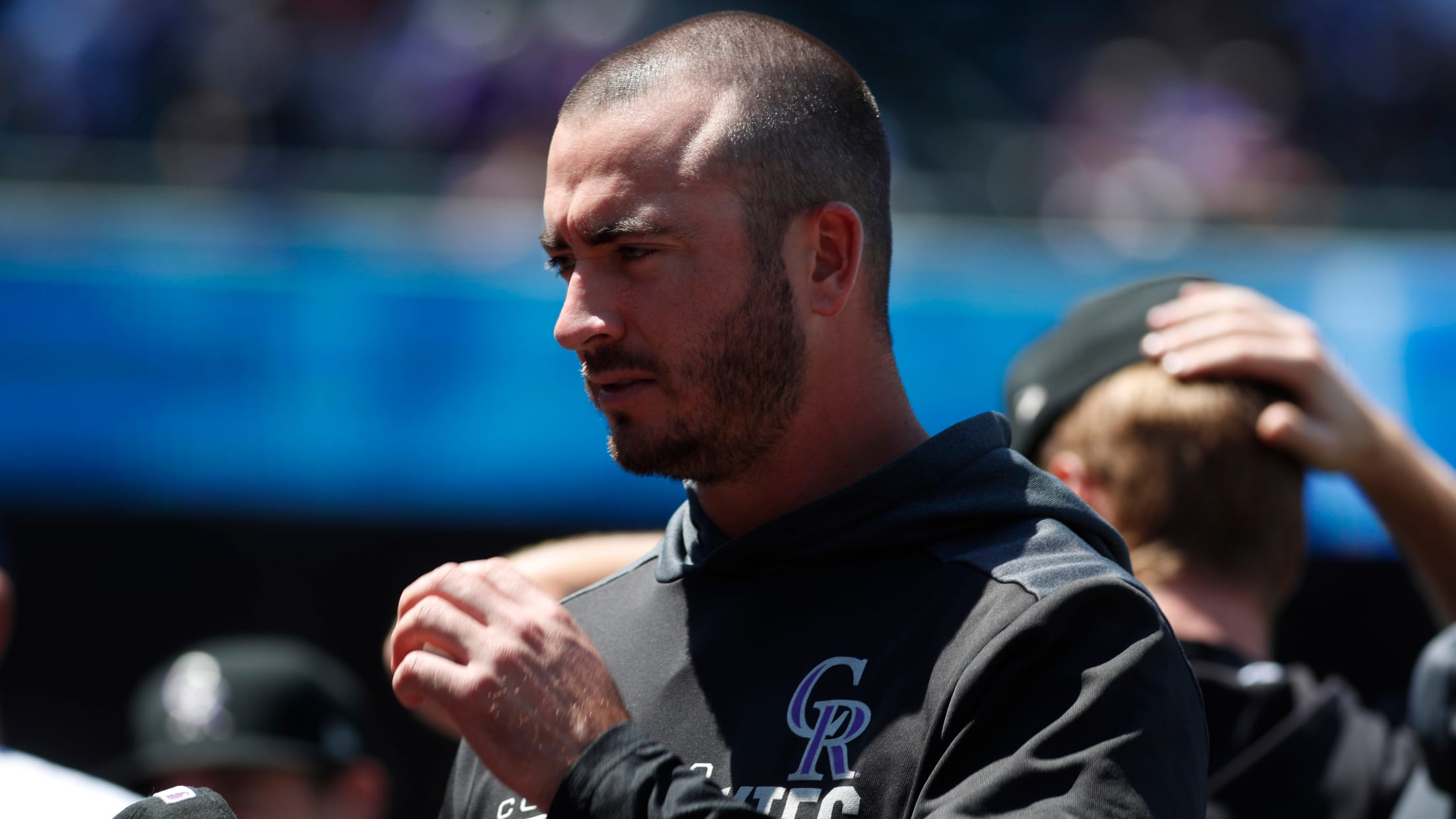 ST. LOUIS -- Rockies right-hander Chad Bettis, who hasn't pitched since Aug. 13 because of a right hip impingement, will undergo bilateral hip surgery, which will be performed by Dr. James Genuario on Tuesday in Denver. The decision, which Bettis revealed on Sunday, put an end to a strange season
Rockies lose Gray for season with foot fracture
Right-hander considering offseason surgery, expects to be ready for 2020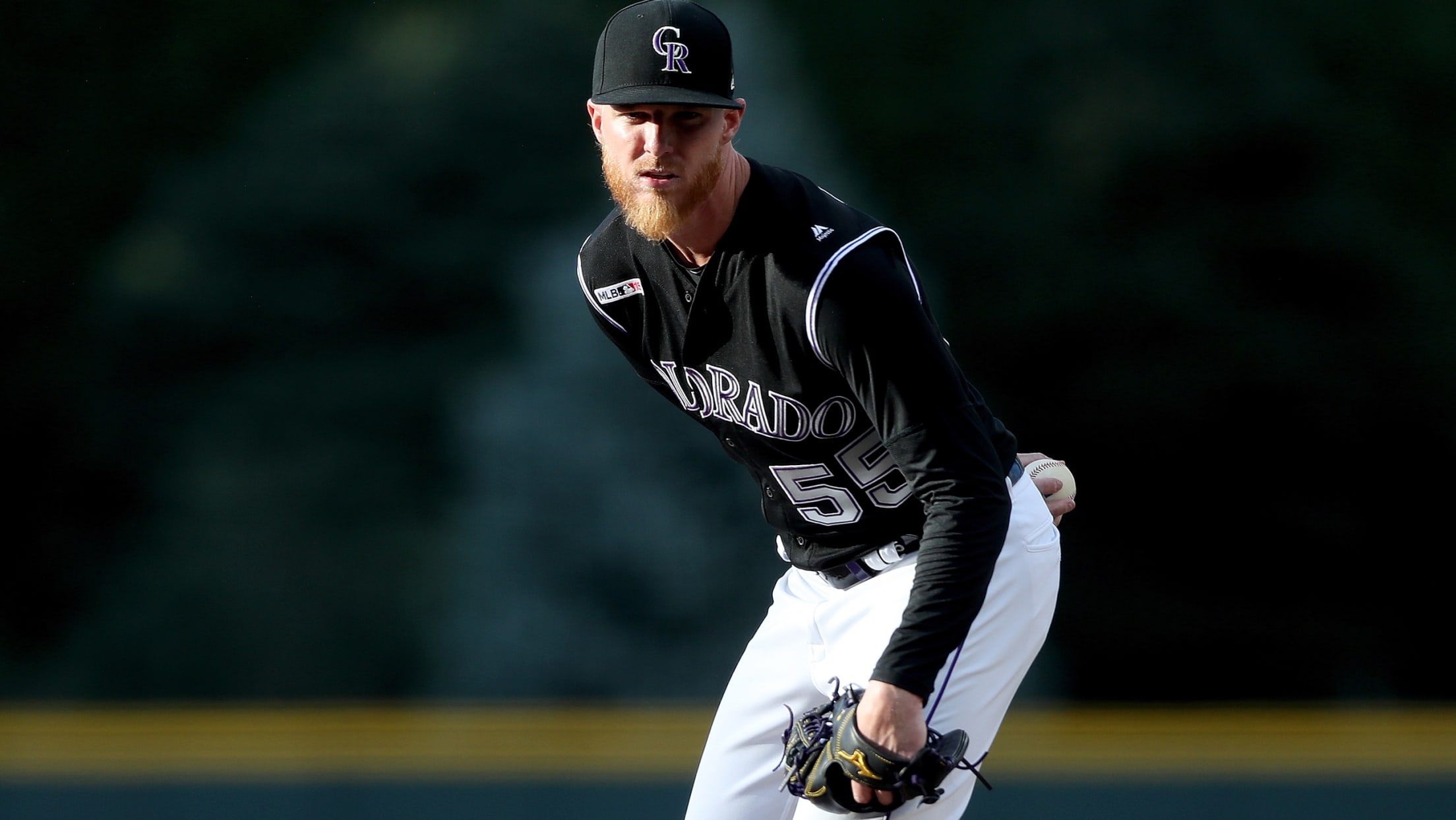 PHOENIX -- When Jon Gray felt nagging pain in his left foot, the Rockies right-hander wanted to get it checked. Gray had sustained a stress fracture in that foot in 2017, and he was now feeling similar pain in the same spot. So several days ago, he had X-rays done
Wheels come off for Rox after Freeland's exit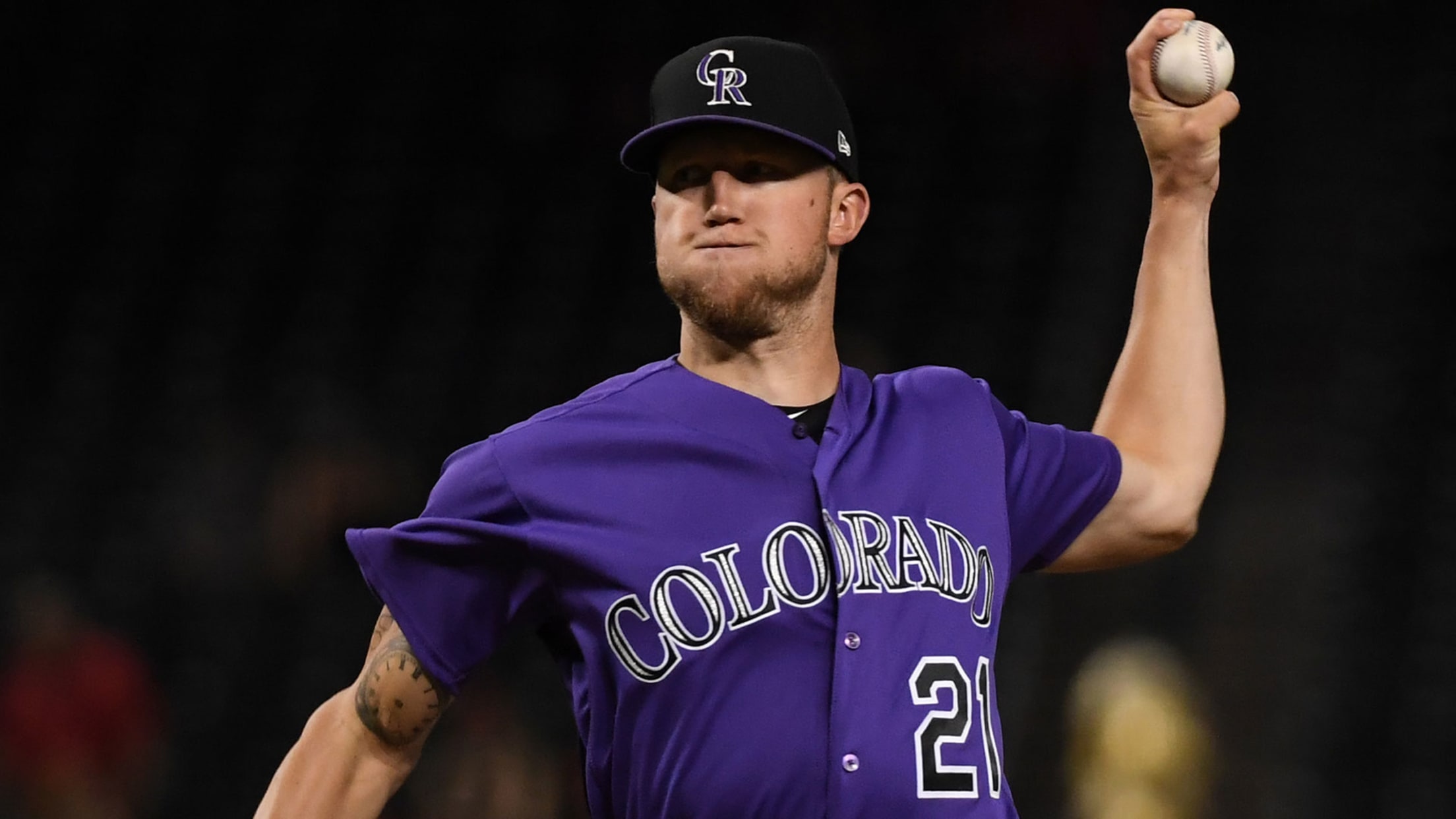 PHOENIX -- A challenging season for Rockies left-hander Kyle Freeland took another tough turn Tuesday night. Freeland's solid outing ended abruptly when he exited with a left groin strain in the sixth inning of Colorado's 8-7 loss to Arizona at Chase Field. After the left-hander's 84th pitch of the night,
Dahl back with Rox as ankle rehab progresses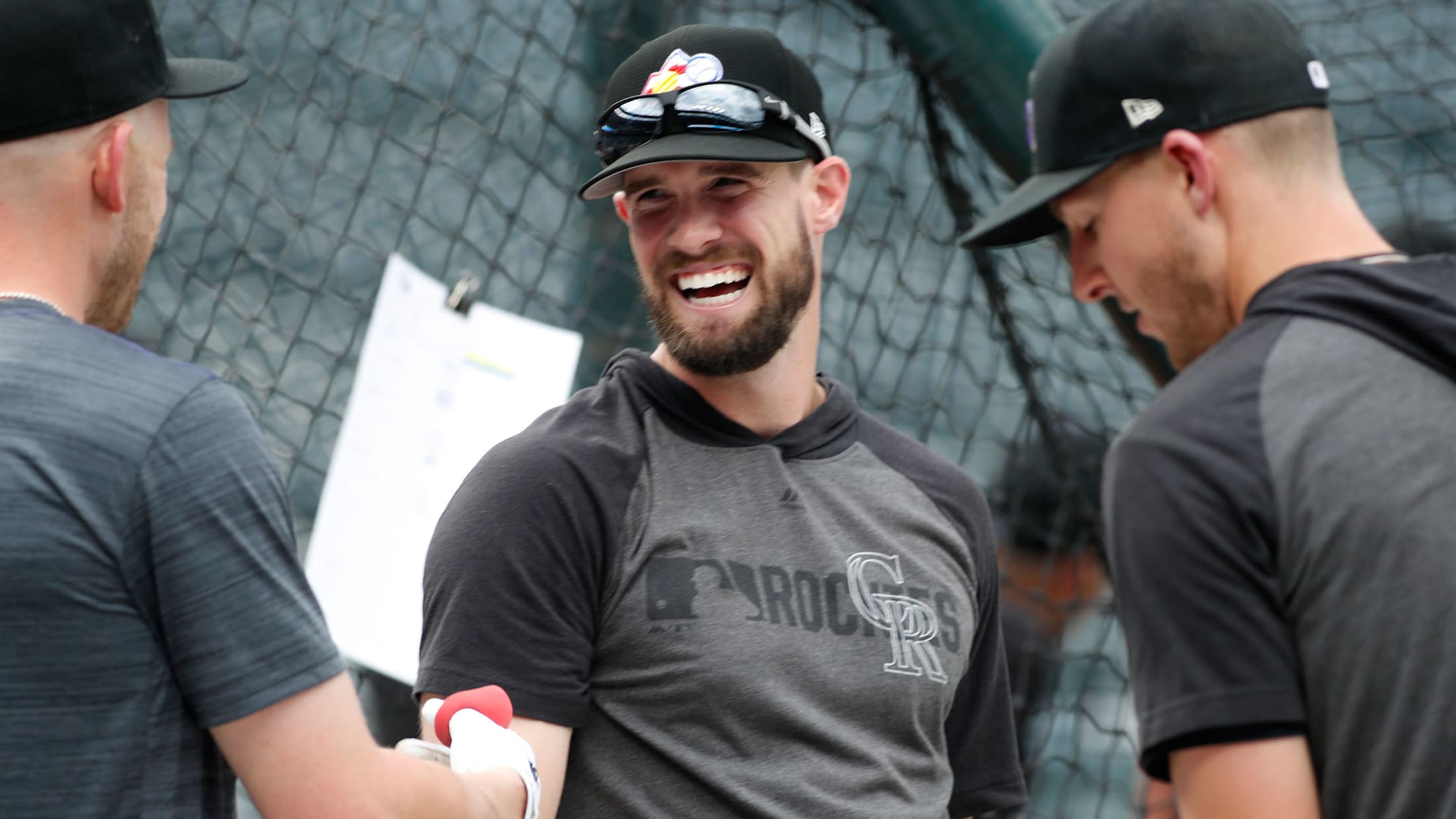 PHOENIX -- Rockies players were excited to see David Dahl in the visiting clubhouse at Chase Field on Monday. Manager Bud Black was most excited about the All-Star outfielder's rehab progress. Dahl, who went on the injured list with a high right ankle sprain on Aug. 3, has been rehabbing
Rockies come back after Dahl's ankle injury
All-Star carted off with sprain; replacement Desmond knocks go-ahead double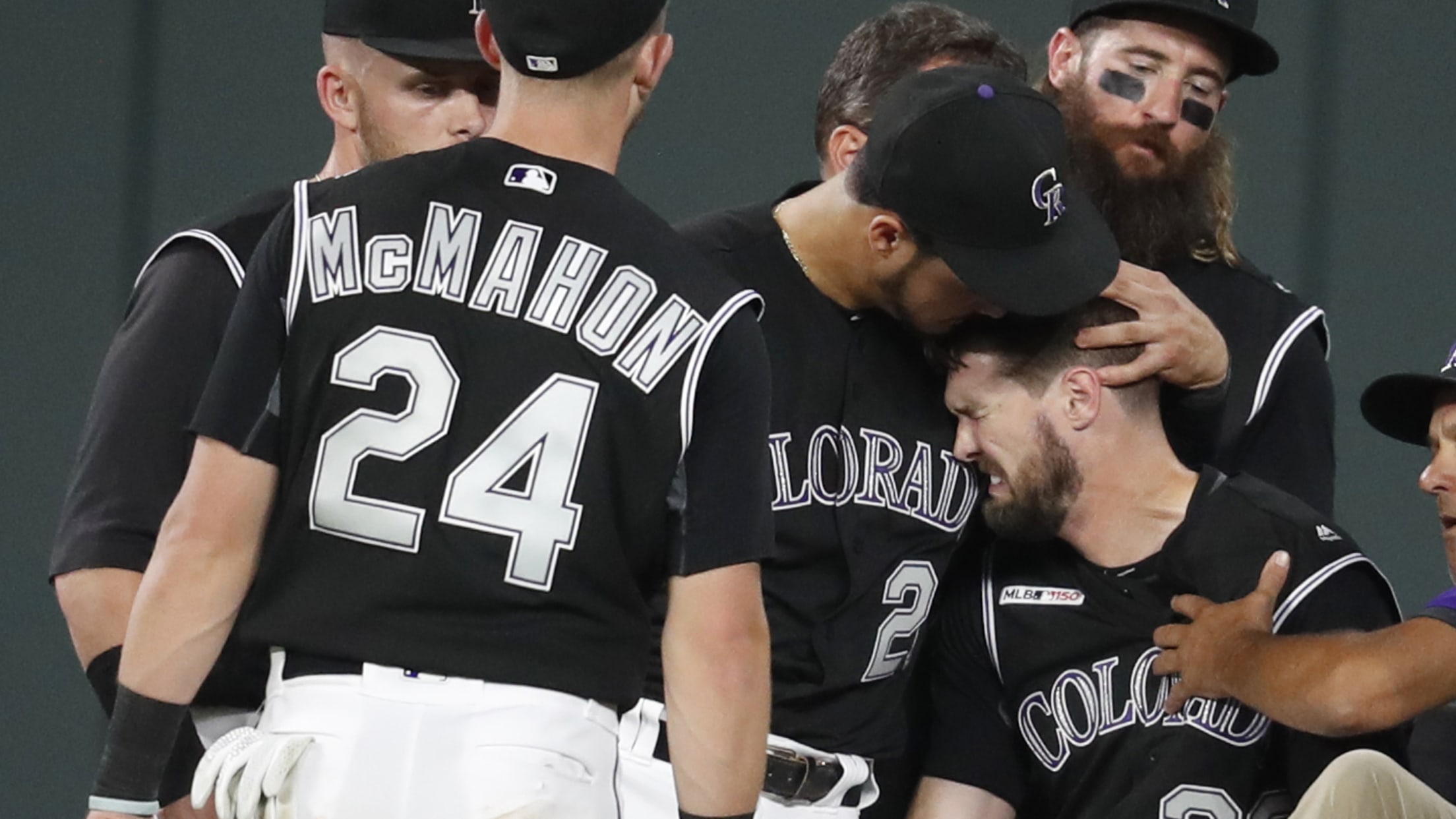 DENVER -- Such is life for the Rockies these days. A rousing 5-4 victory over the Giants will be remembered unhappily for the sight of All-Star outfielder David Dahl lying stricken on the center-field turf after his right foot/ankle turned painfully as he made a sliding sixth-inning catch. The Rockies