Injuries & Moves: Blackmon returns; Davis optioned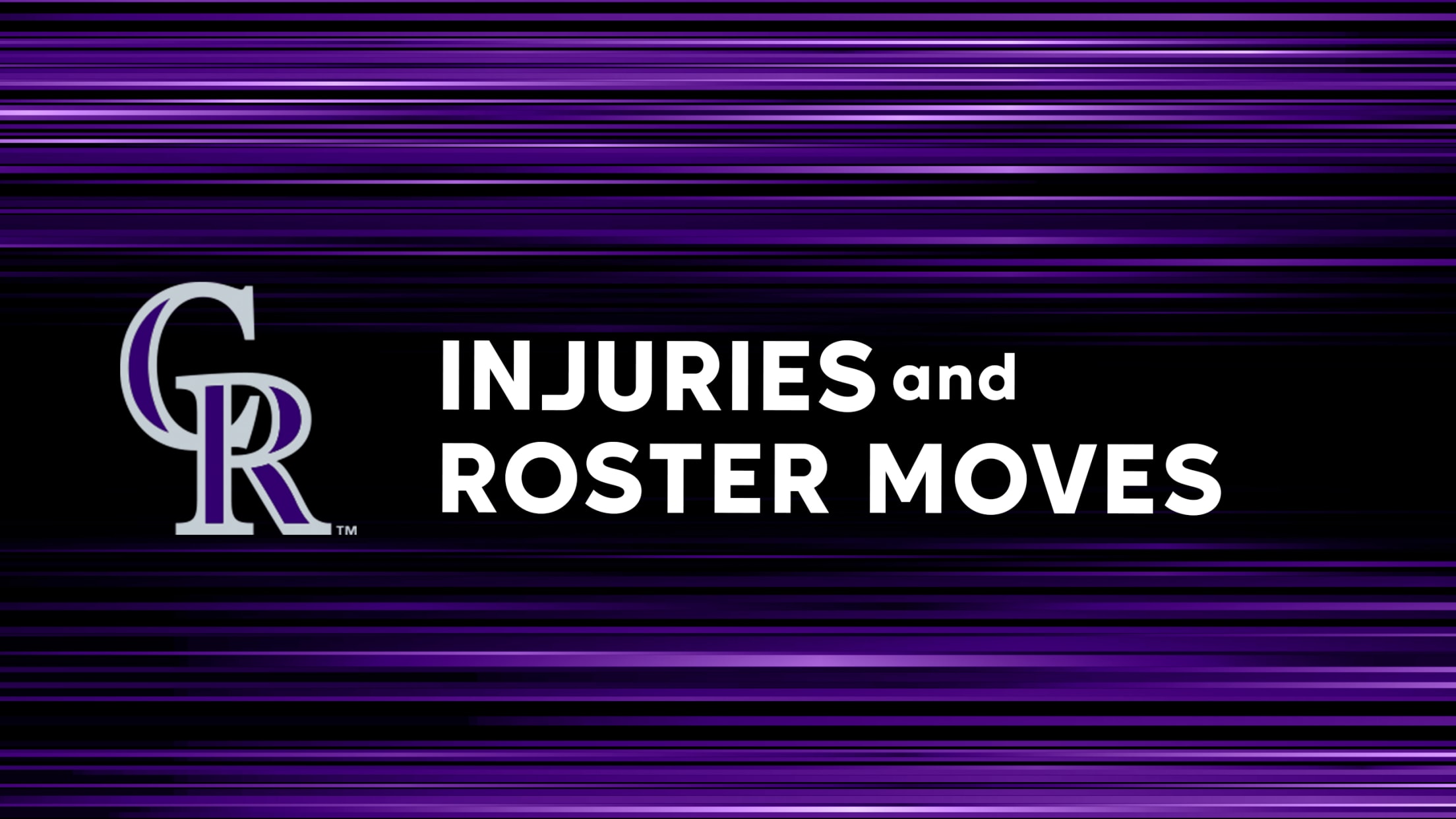 Bryant lands on IL with another left foot issue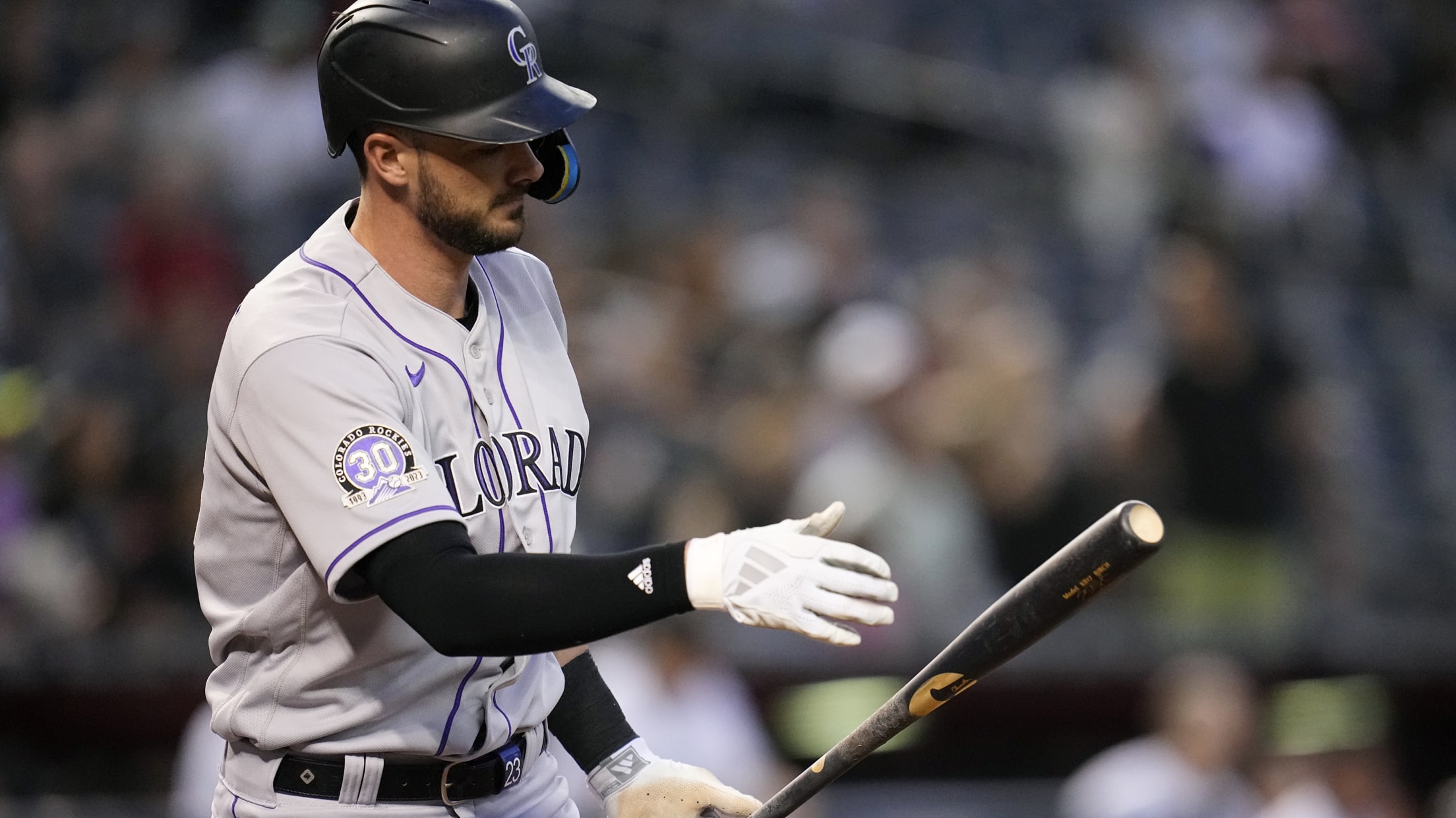 PHOENIX -- Kris Bryant's difficult season, and at times painful tenure with the Rockies, hit another snag on Thursday, when he was placed on the 10-day injured list with a left heel bruise. Manager Bud Black said: "I don't think it [the injury] is related" to last year's bout with
Feltner appreciates support during recovery process
Rockies righty on the mend after being struck in head, sustaining concussion against Phillies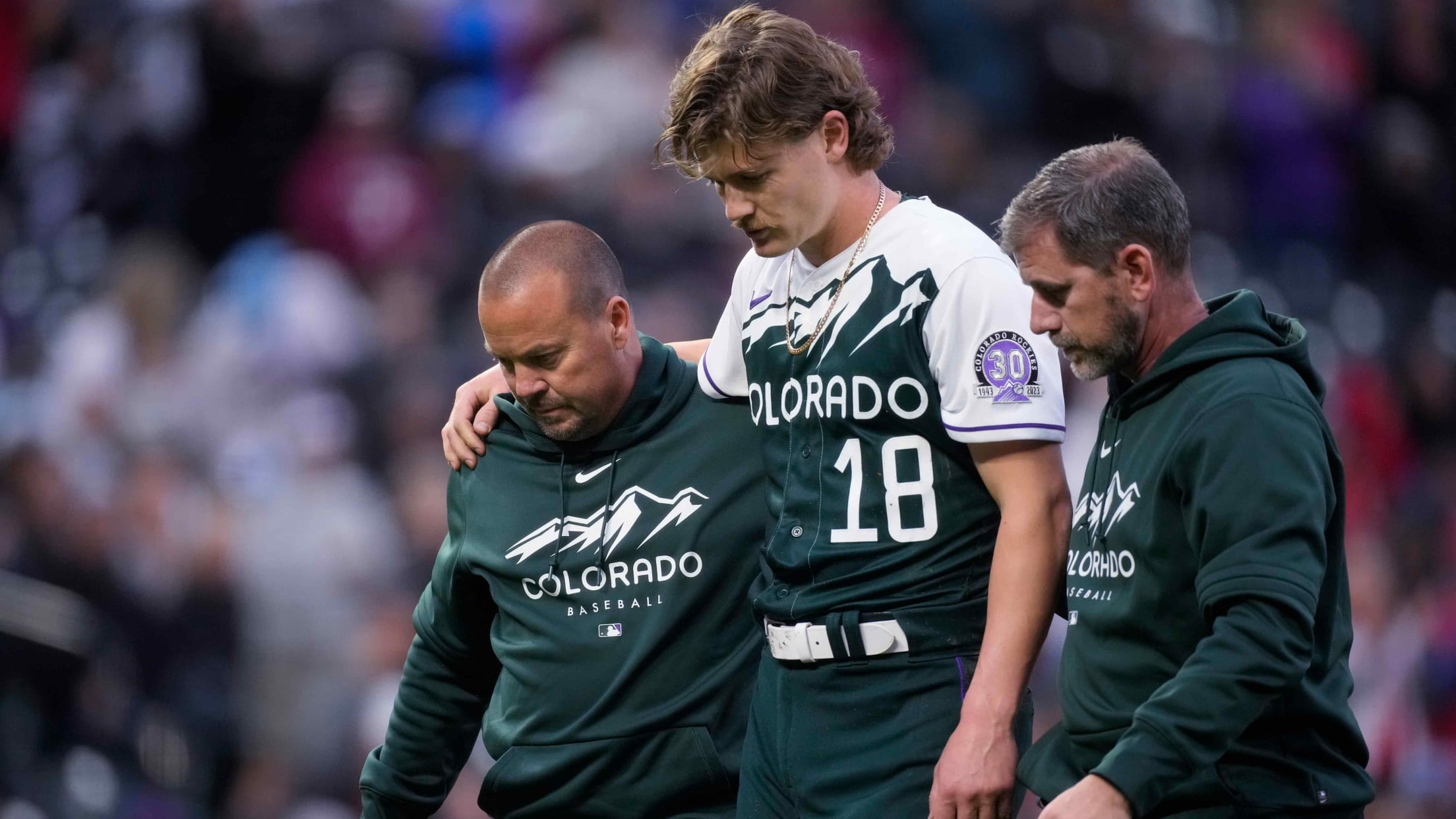 DENVER -- Rockies pitcher Ryan Feltner was touched by the immediate messages of support he received from teammates on May 14 -- the night he sustained a concussion and a fractured skull after being hit with a line drive in a game against the Phillies at Coors Field. "I'd like
Feltner on IL with skull fracture, concussion after line drive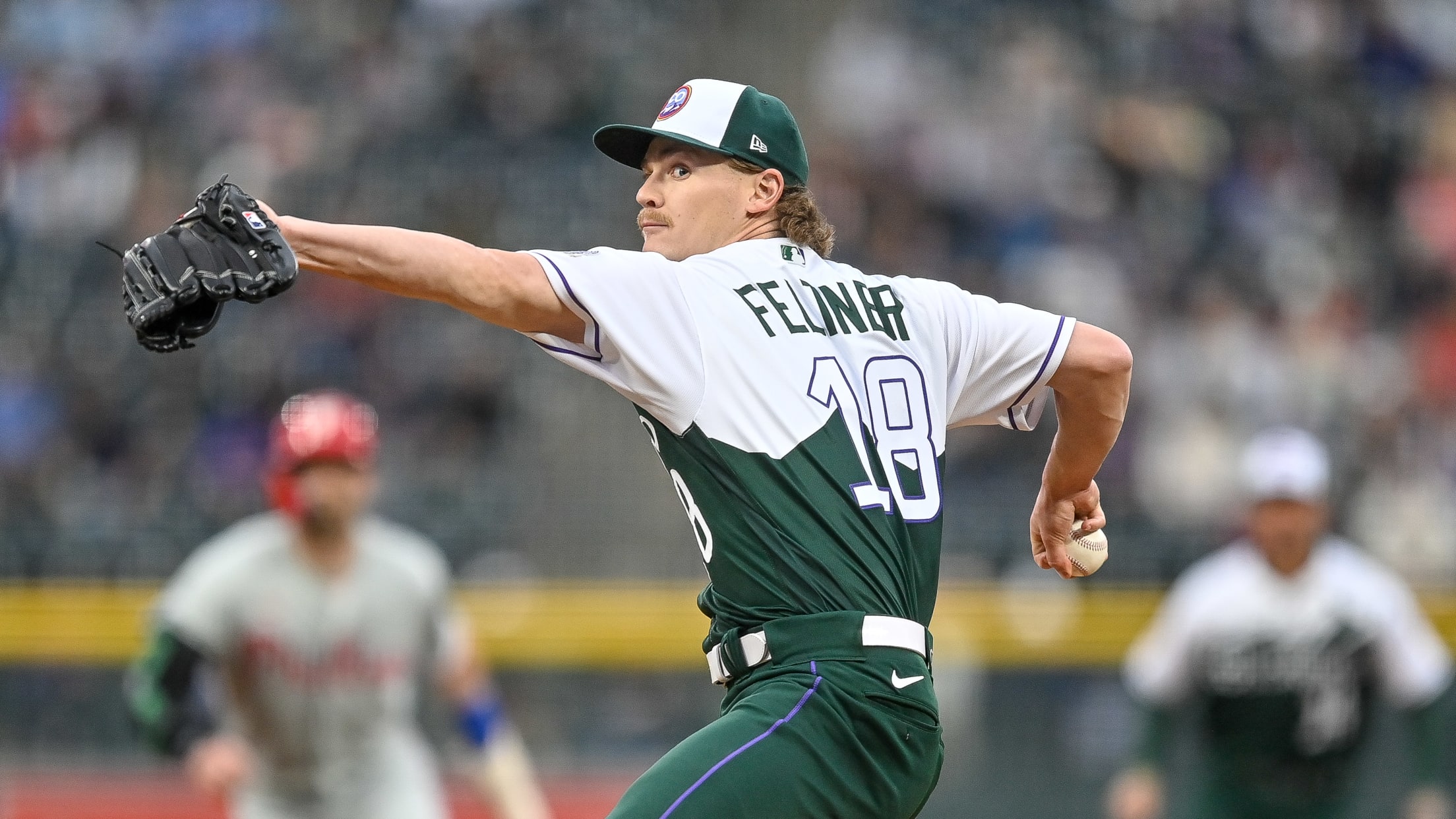 DENVER – Rockies pitcher Ryan Feltner sustained a skull fracture and a concussion Saturday night, when he was struck by a line drive off the bat of the Phillies' Nick Castellanos, manager Bud Black said on Sunday. Feltner was able to text with Black and his teammates on Saturday night,
Feltner recovering at hospital after frightening comebacker
Rockies right-hander exits in the second after taking line drive to the head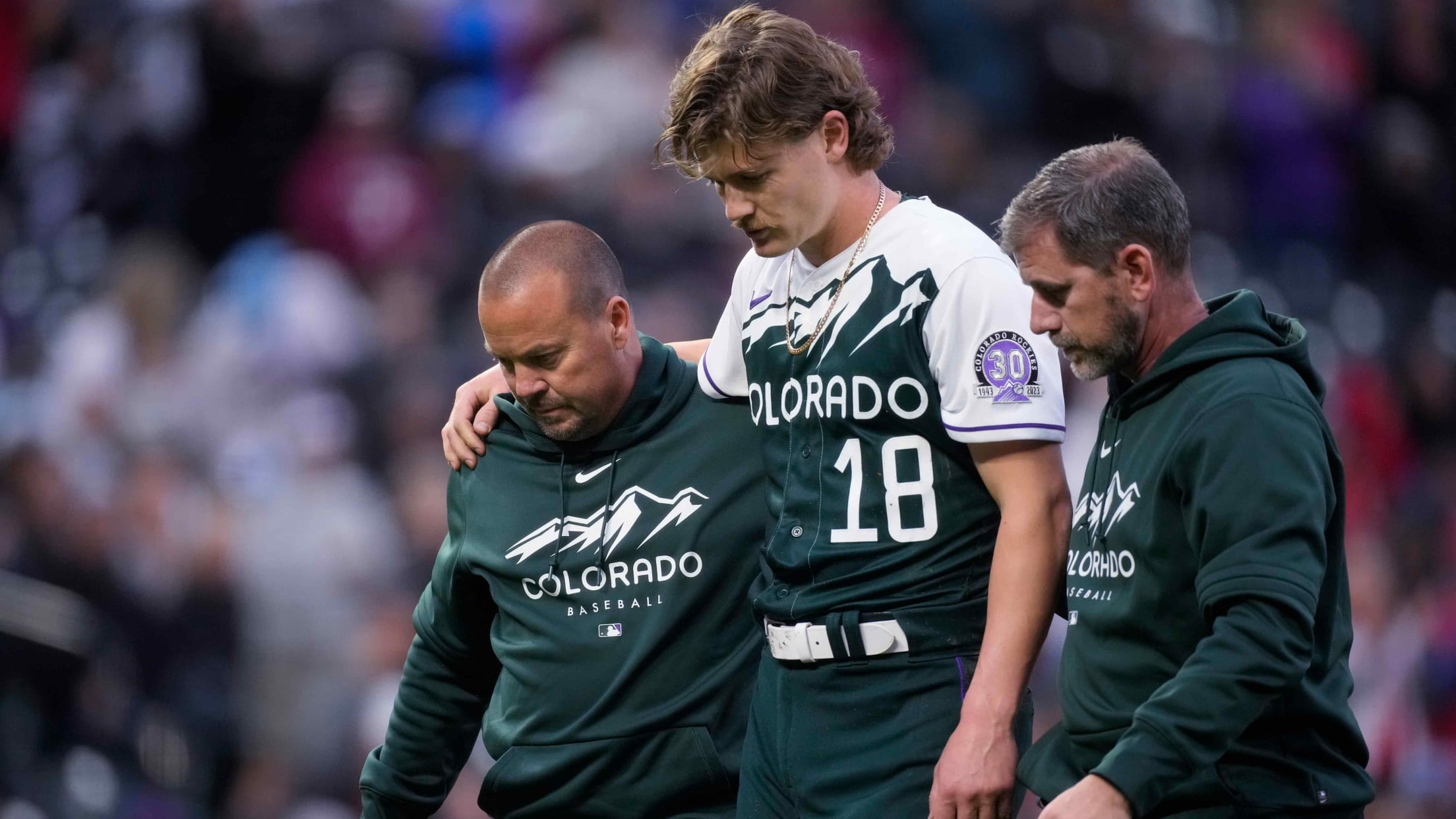 DENVER -- As right-handed pitcher Ryan Feltner spent Saturday night in a local hospital after being hit in the head by a line drive, his Rockies teammates and Phillies opponents kept him in their thoughts. Nick Castellanos' 92.7 mph liner in the second inning of the Phillies' 7-4 victory struck
Senzatela avoids surgery, likely out months
Rockies' rotation takes another hit as righty is diagnosed with elbow sprain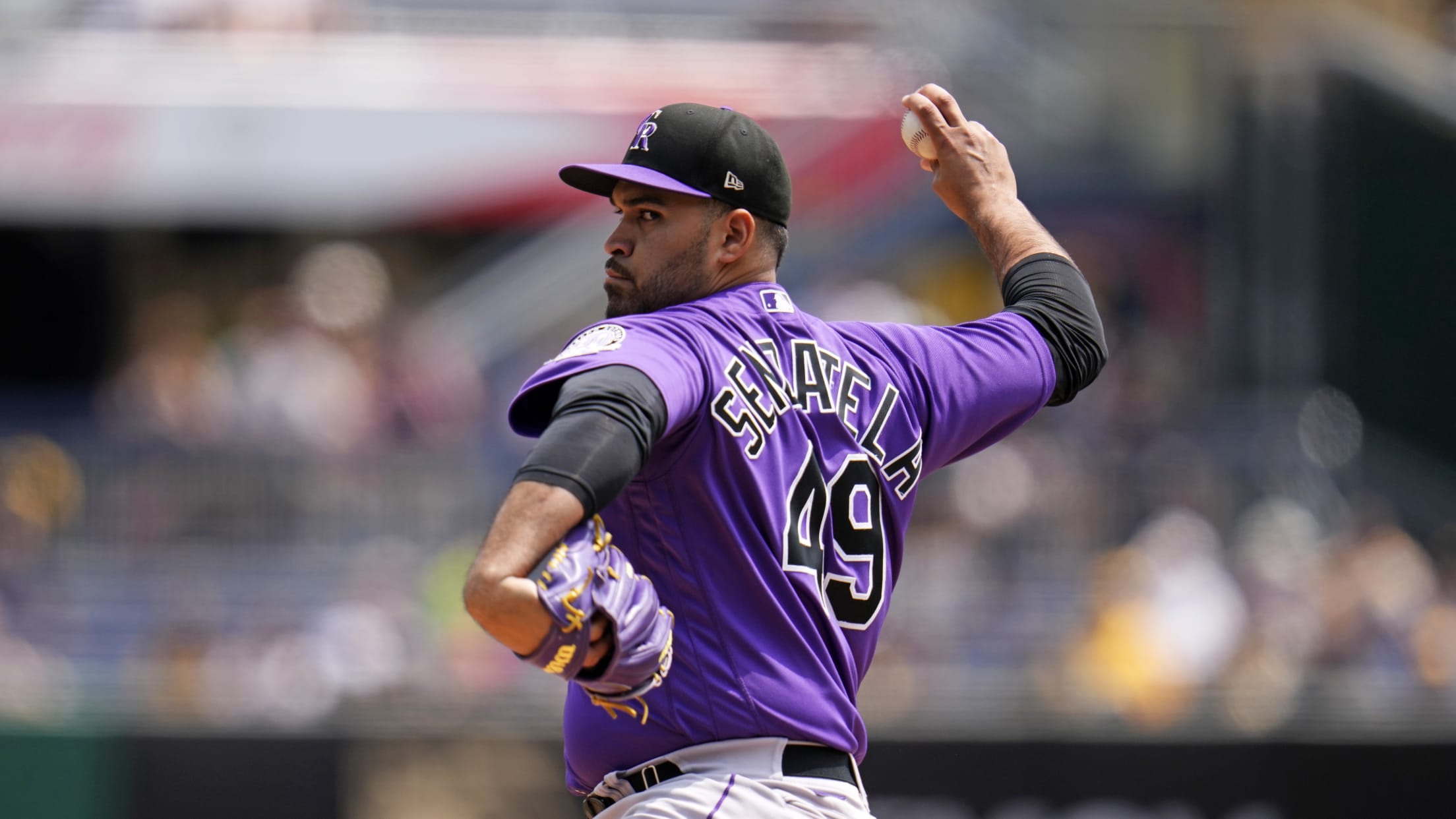 DENVER – Rockies right-hander Antonio Senzatela has been diagnosed with a right elbow sprain and does not need surgery, he said on Friday following an MRI exam. On Wednesday, in his second start since he returned from left knee surgery, Senzatela left the Rockies' 4-3 victory over the Pirates after
Márquez to undergo Tommy John surgery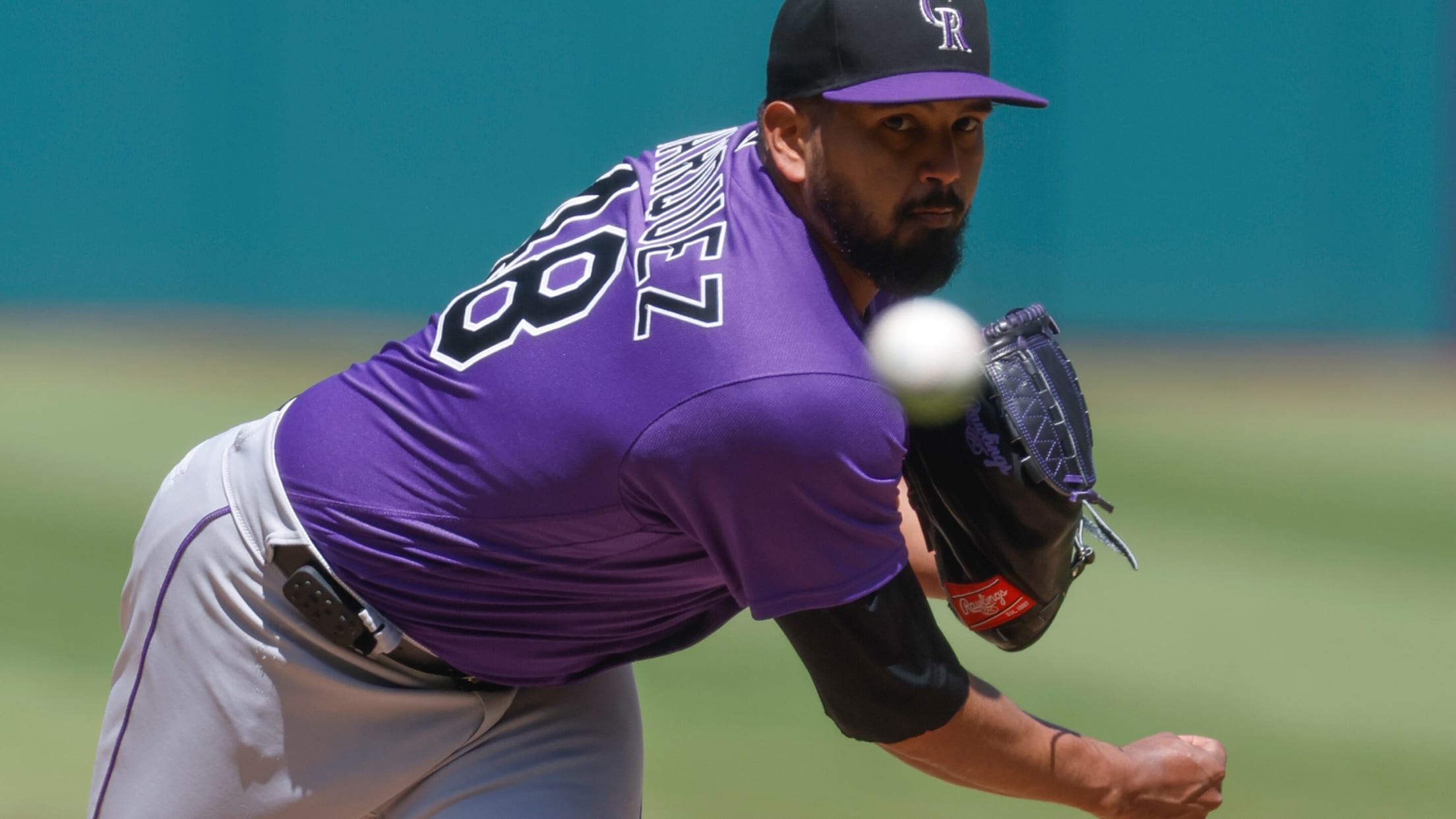 DENVER -- The Rockies suffered a major blow Tuesday when they learned that Opening Day starting pitcher Germán Márquez will need Tommy John surgery, forcing him out of the rotation and off the field for the rest of 2023 and likely well into next season. Márquez broke the news himself
Rox 'encouraged' by initial Márquez injury news
Right-hander exits return start with triceps issue, slated for MRI exam on Thursday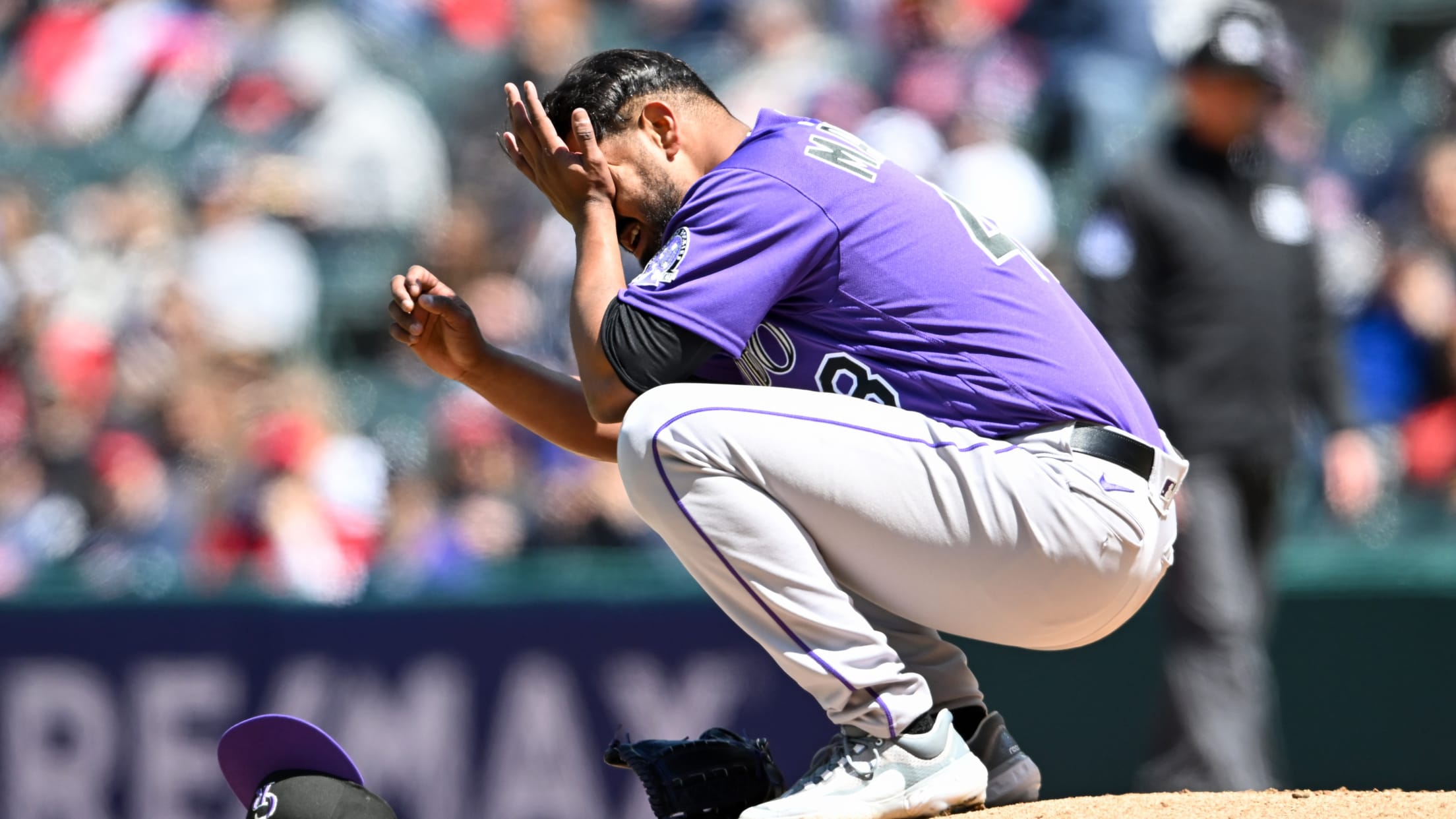 CLEVELAND -- Rockies right-hander Germán Márquez threw a fourth-inning pitch in Wednesday afternoon's 4-1 loss to the Guardians, squatted in pain behind the mound, then walked despairingly to the dugout. Best that can be said is the injury -- the second in as many starts to his pitching arm --
Márquez placed on IL with right forearm inflammation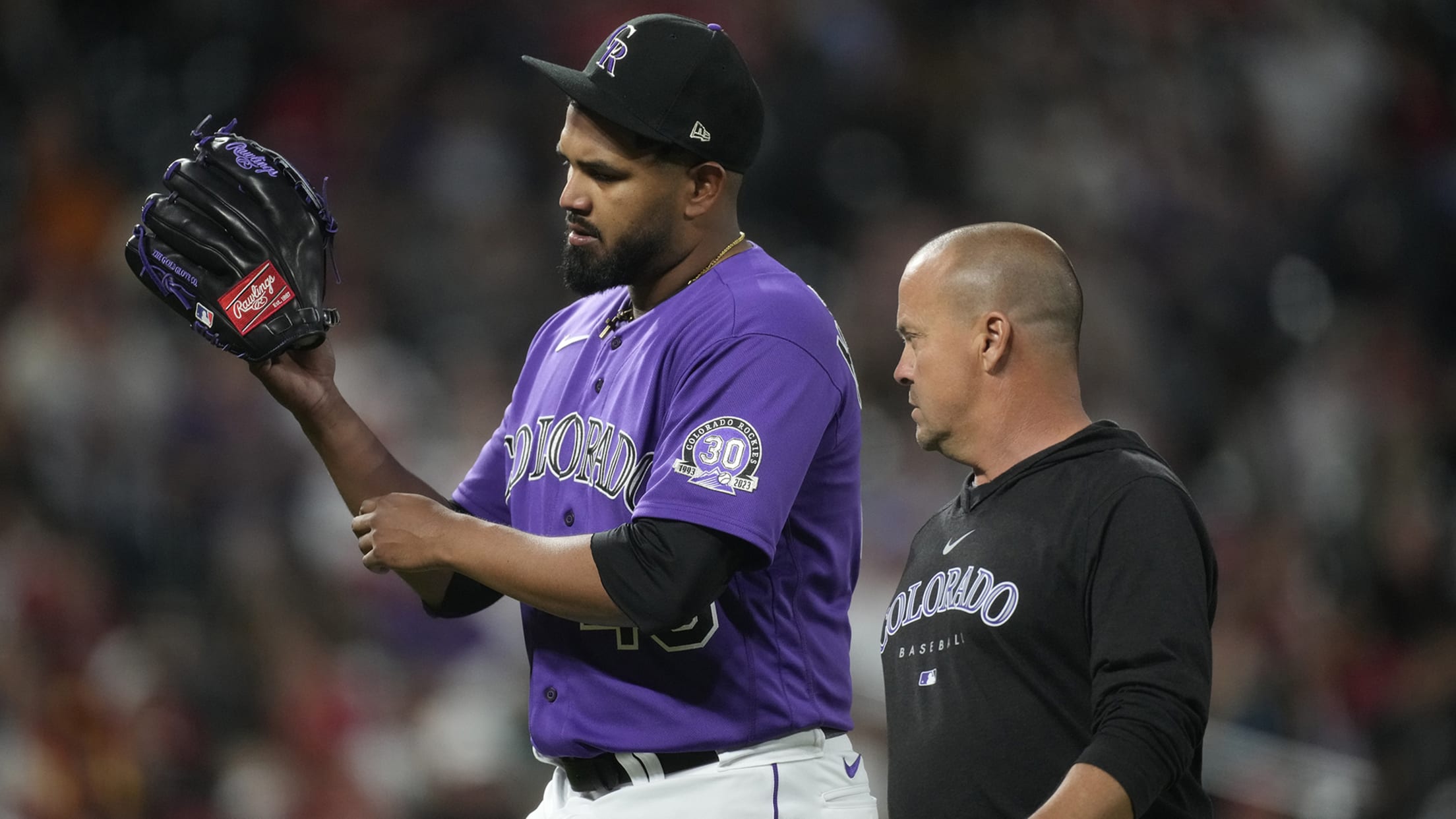 DENVER -- Rockies pitcher Germán Márquez said the outcome of Tuesday's MRI -- a strained right forearm but no structural damage -- left him relieved, but he nonetheless expected to go to the 15-day injured list. That expectation was fulfilled on Wednesday afternoon, when he was placed on the 15-day
Márquez removed as precaution in chase for club history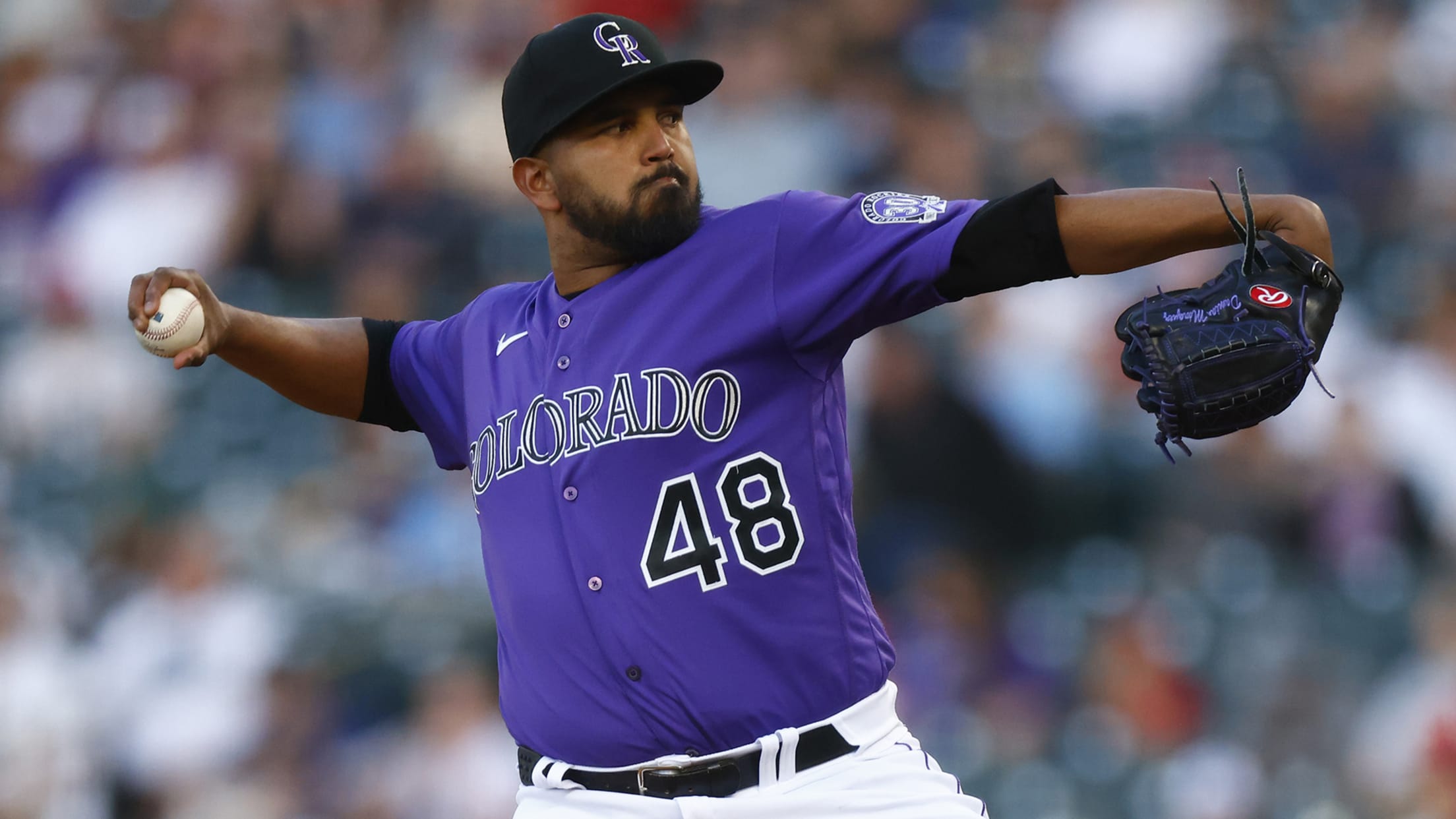 DENVER -- As he warmed up for the sixth inning Monday night, Rockies pitcher Germán Márquez began flexing the right forearm that had kept the Cardinals at bay for five innings. Catcher Elias Díaz saw more than just uncomfortable movement. He saw Márquez's season, and the fortunes of a Rockies
Bard takes time on IL to address anxiety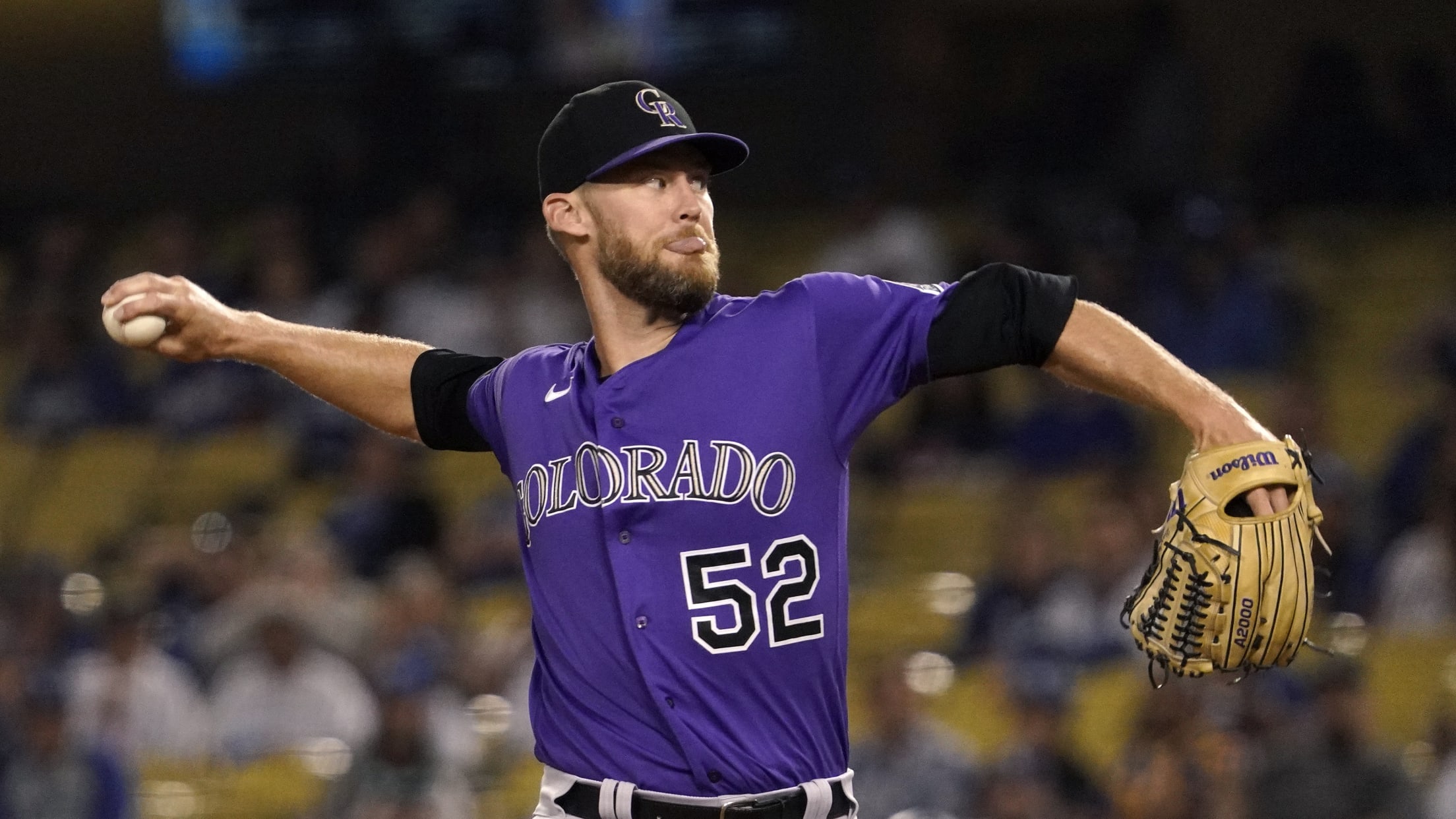 SAN DIEGO – The Rockies placed closer Daniel Bard on the 15-day injured list before their season opener Thursday with what he classified as anxiety. They added righty reliever Jake Bird to the active roster.
Rodgers wants to help Rockies while he rehabs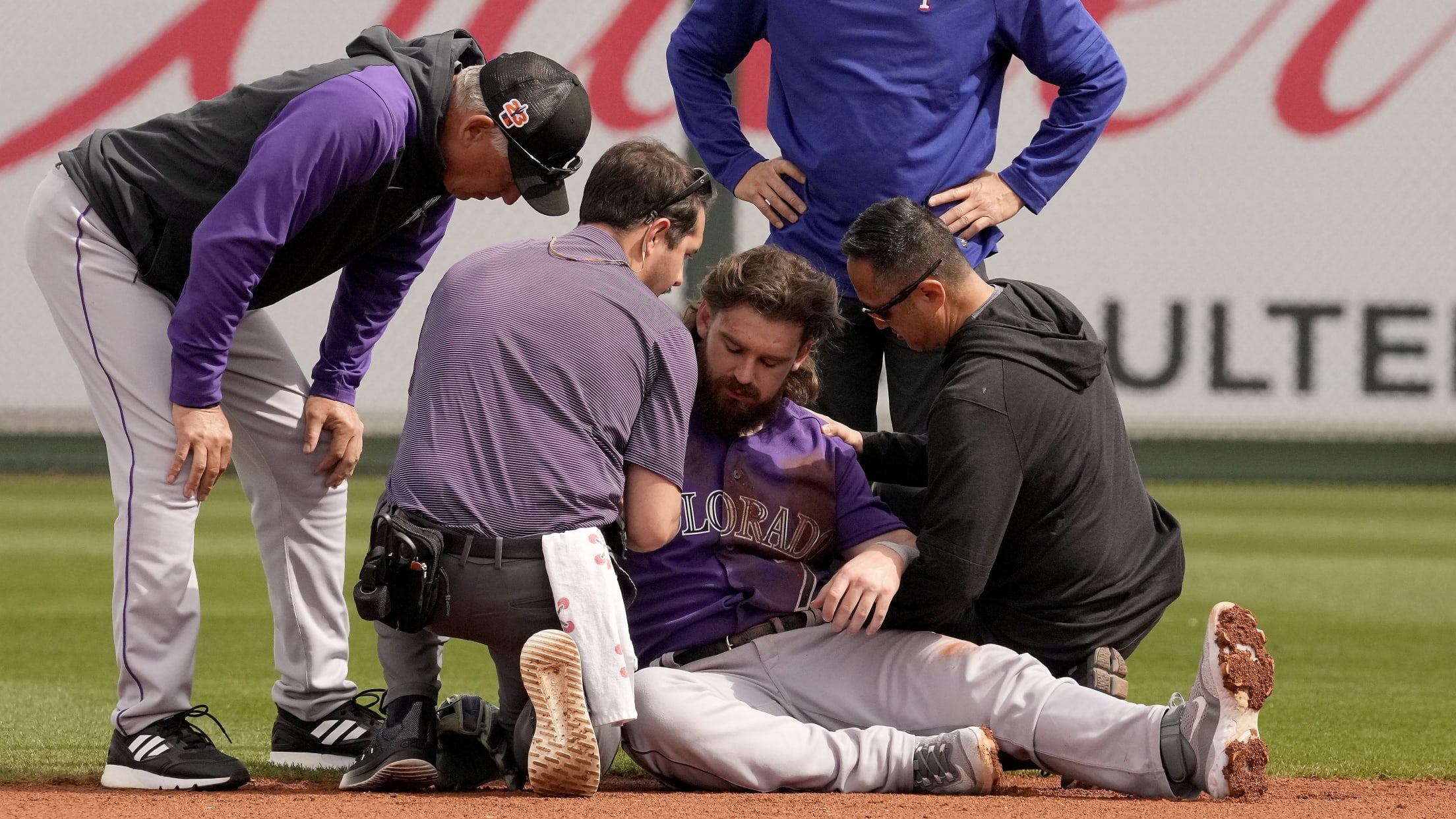 SCOTTSDALE, Ariz. -- This time, 2022 Gold Glove second baseman Brendan Rodgers is going to spend his healing and rehab time with his Rockies teammates. Just when he felt primed for an offensive breakout, Rodgers sustained a left shoulder injury while diving for a ground ball on March 6. The
Bouchard faces potential season-ending surgery
Rockies outfielder's MRI exam reveals left biceps tear; Márquez executes pitching plan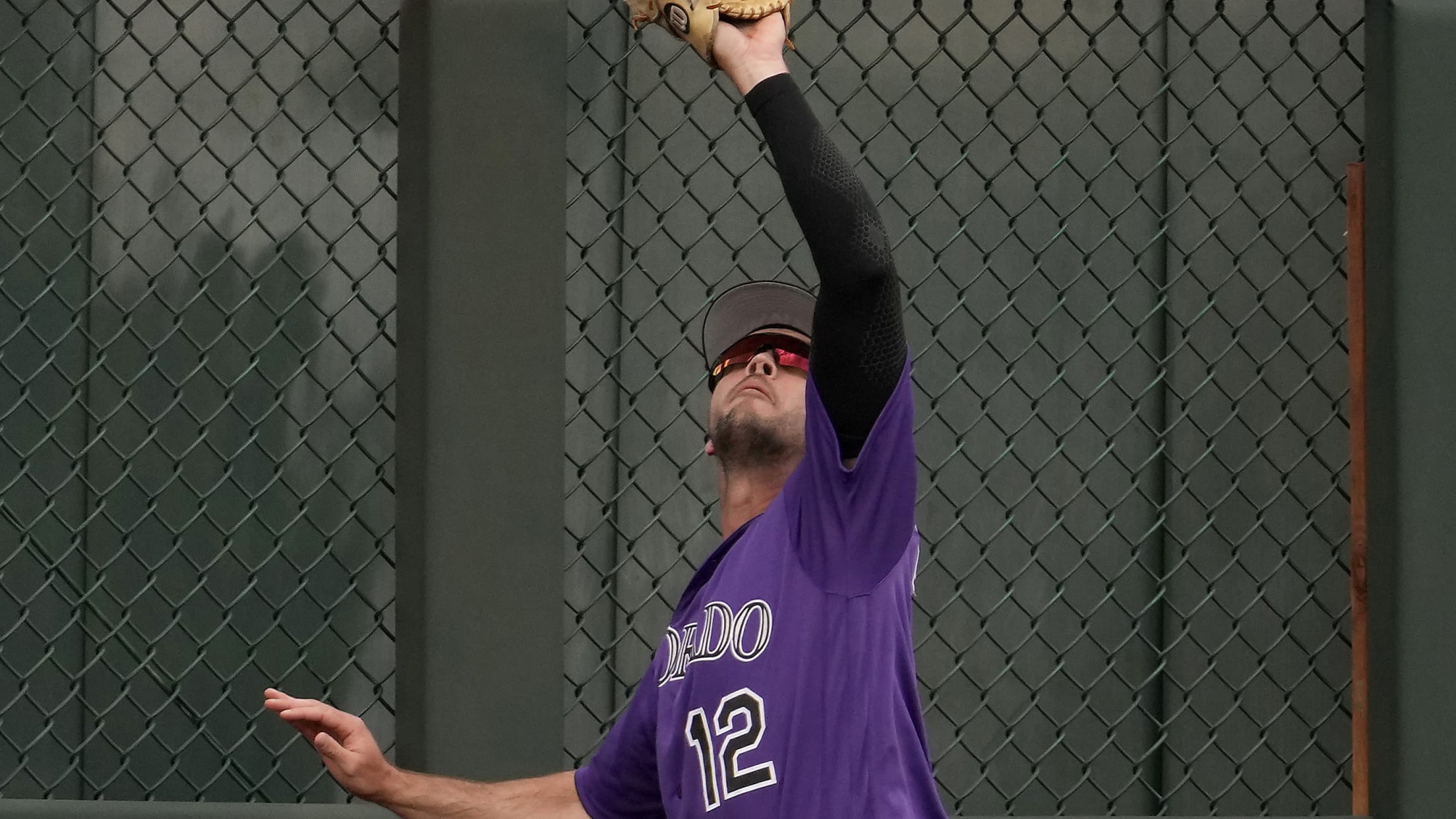 SCOTTSDALE, Ariz. -- Rockies outfielder Sean Bouchard will need surgery to repair a left distal biceps muscle tear, the team confirmed on Thursday morning. The injury, which occurred on a swing during the first inning of Wednesday's game against the Angels, comes at an inopportune time with Bouchard, 26, having
Rodgers' season in jeopardy; Gilbreath likely to have Tommy John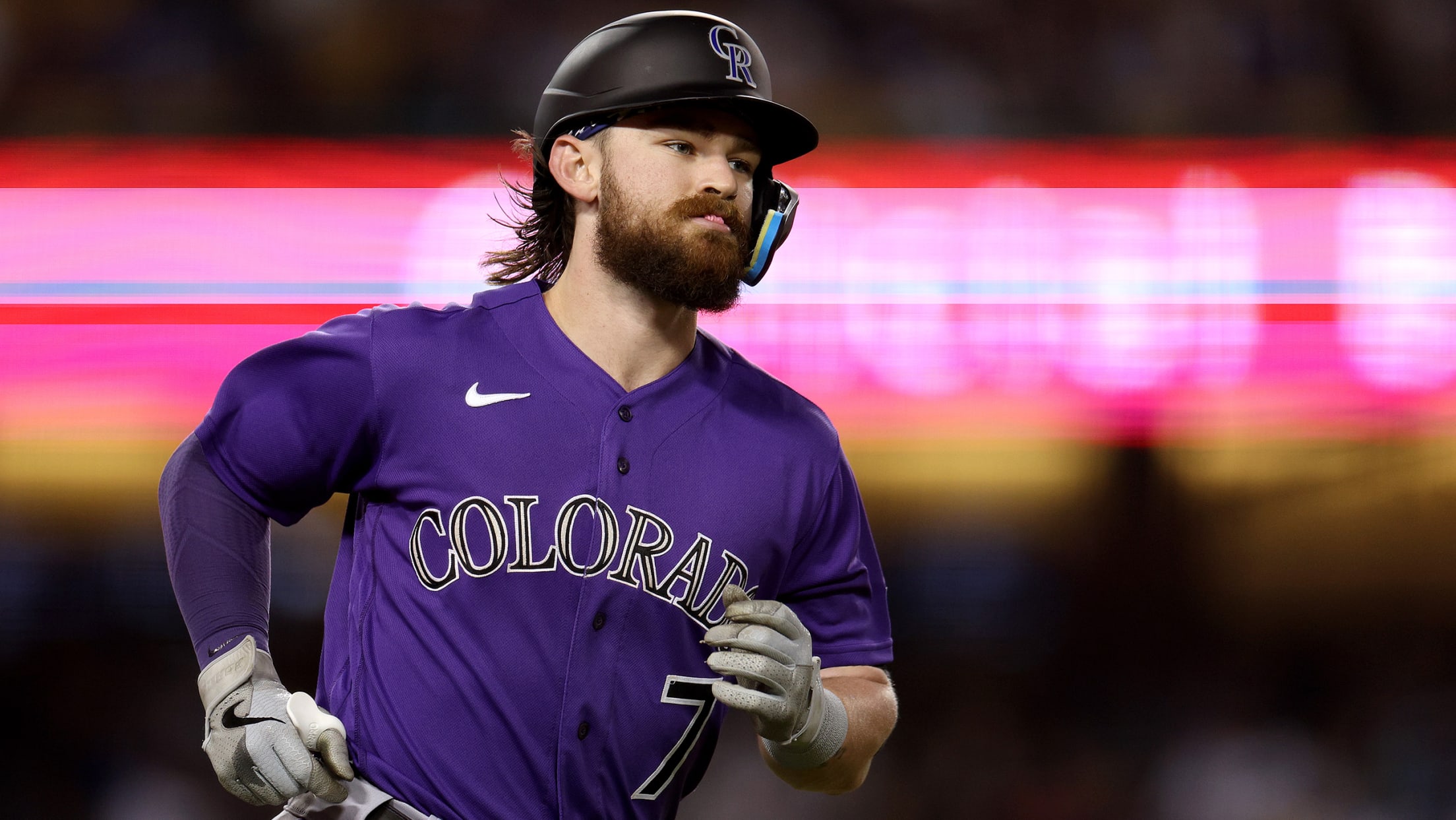 SCOTTSDALE, Ariz. -- Multiple MRIs of Rockies second baseman Brendan Rodgers' dislocated left shoulder revealed more damage than originally anticipated, and surgery -- which could threaten his 2023 season -- is possible, manager Bud Black said Thursday. Additionally, left-handed relief pitcher Lucas Gilbreath, whose solid 2022 season was cut short
Notes: Rodgers' injury; Blackmon looking good
Tucker, Tovar impress by clubbing home runs in Cactus League loss to Rangers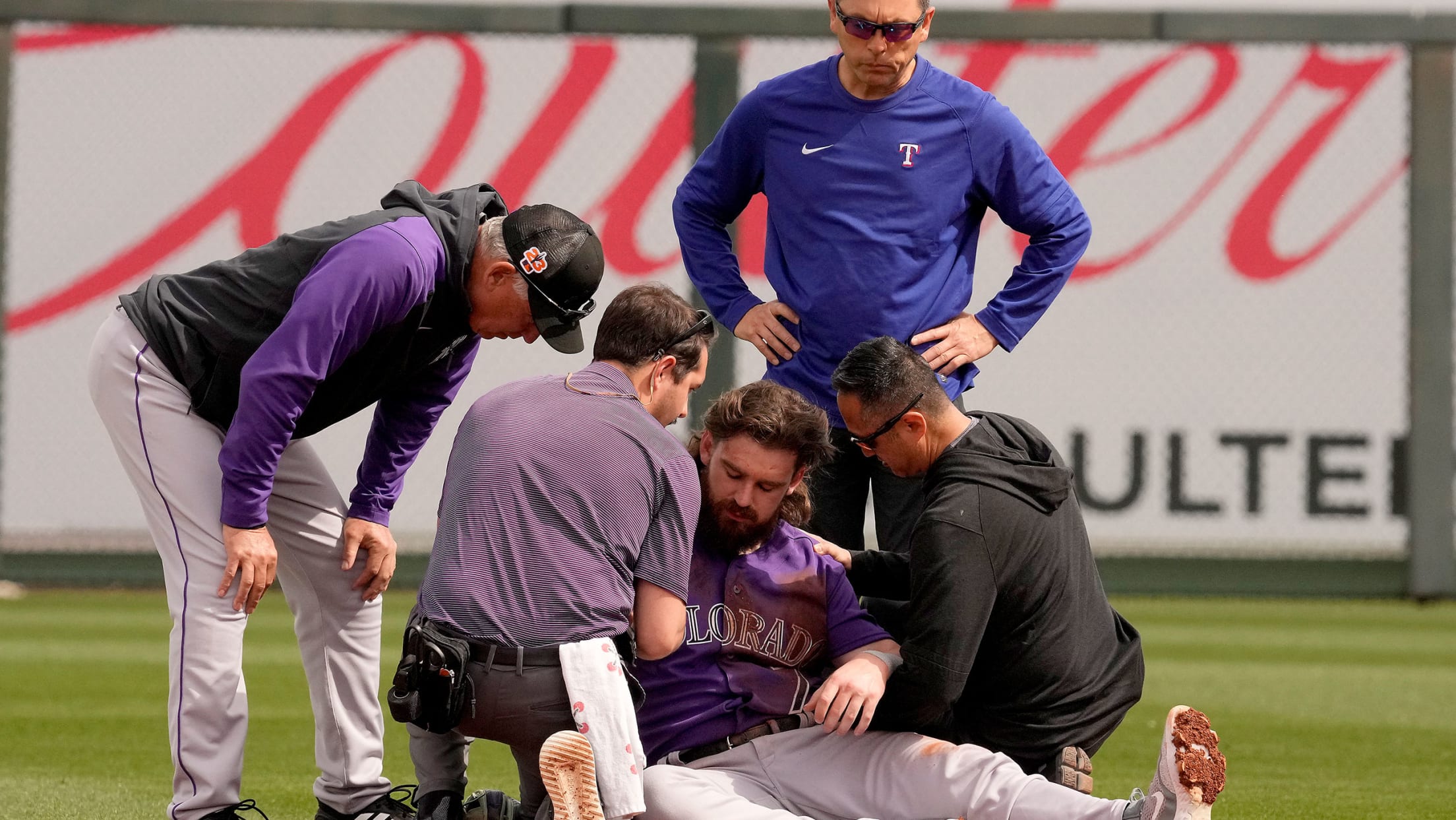 SURPRISE, Ariz., -- Brendan Rodgers entered this spring with a mountain of expectations, both self-imposed and external, to elevate his game for a fifth season with the Rockies. The Gold Glover is shaping up to build his profile at the plate, but it looks like his preparation may be a
Grichuk (hernia surgery) likely to miss start of season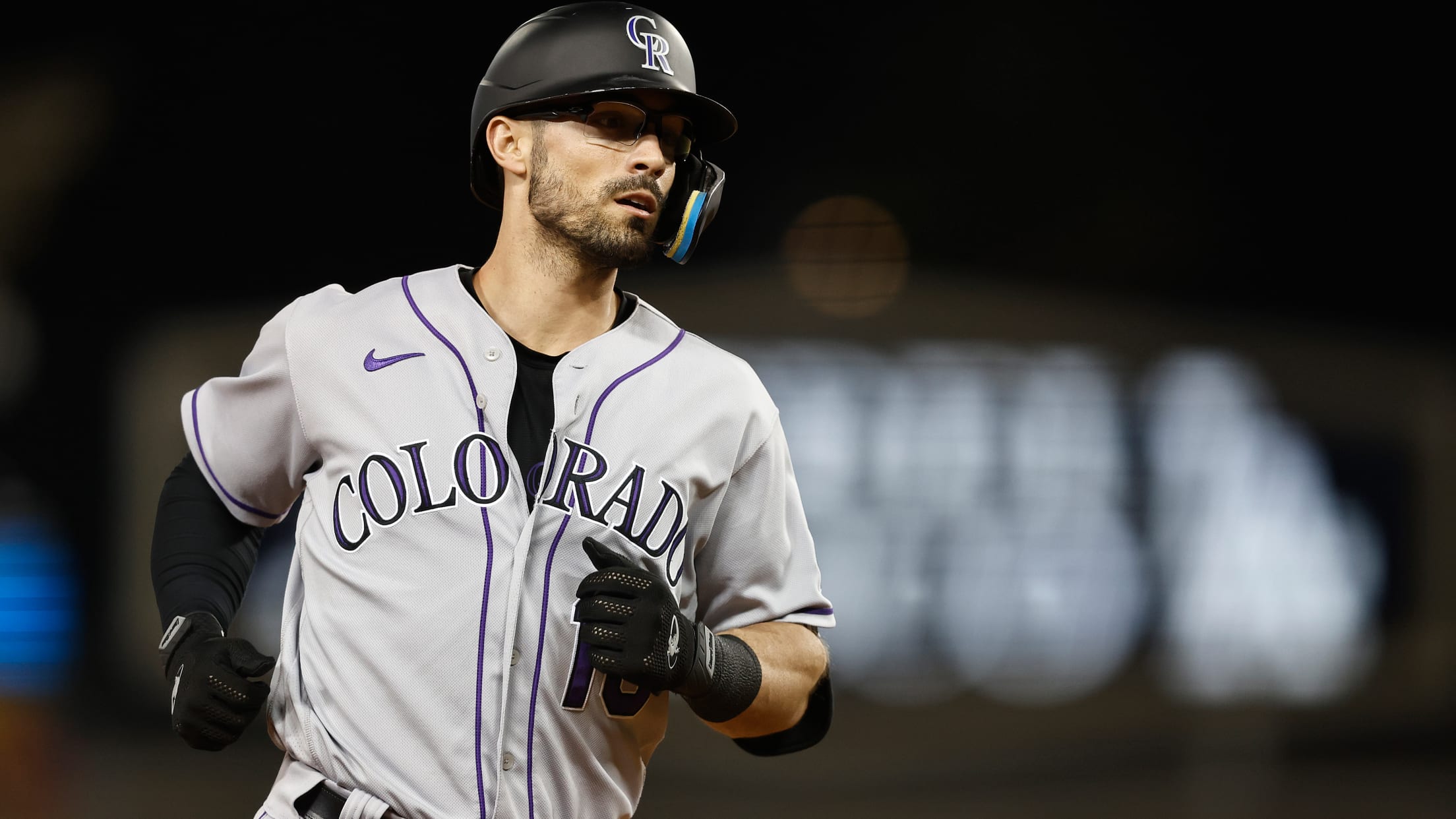 SCOTTSDALE, Ariz. -- Rockies outfielder Randal Grichuk said on Tuesday that he underwent surgery for a bilateral sports hernia a week ago. Grichuk said if all goes well with his rehab, he should be ready for game action in six weeks, but it will likely delay the start to his
Baseball is a family business for this Rockie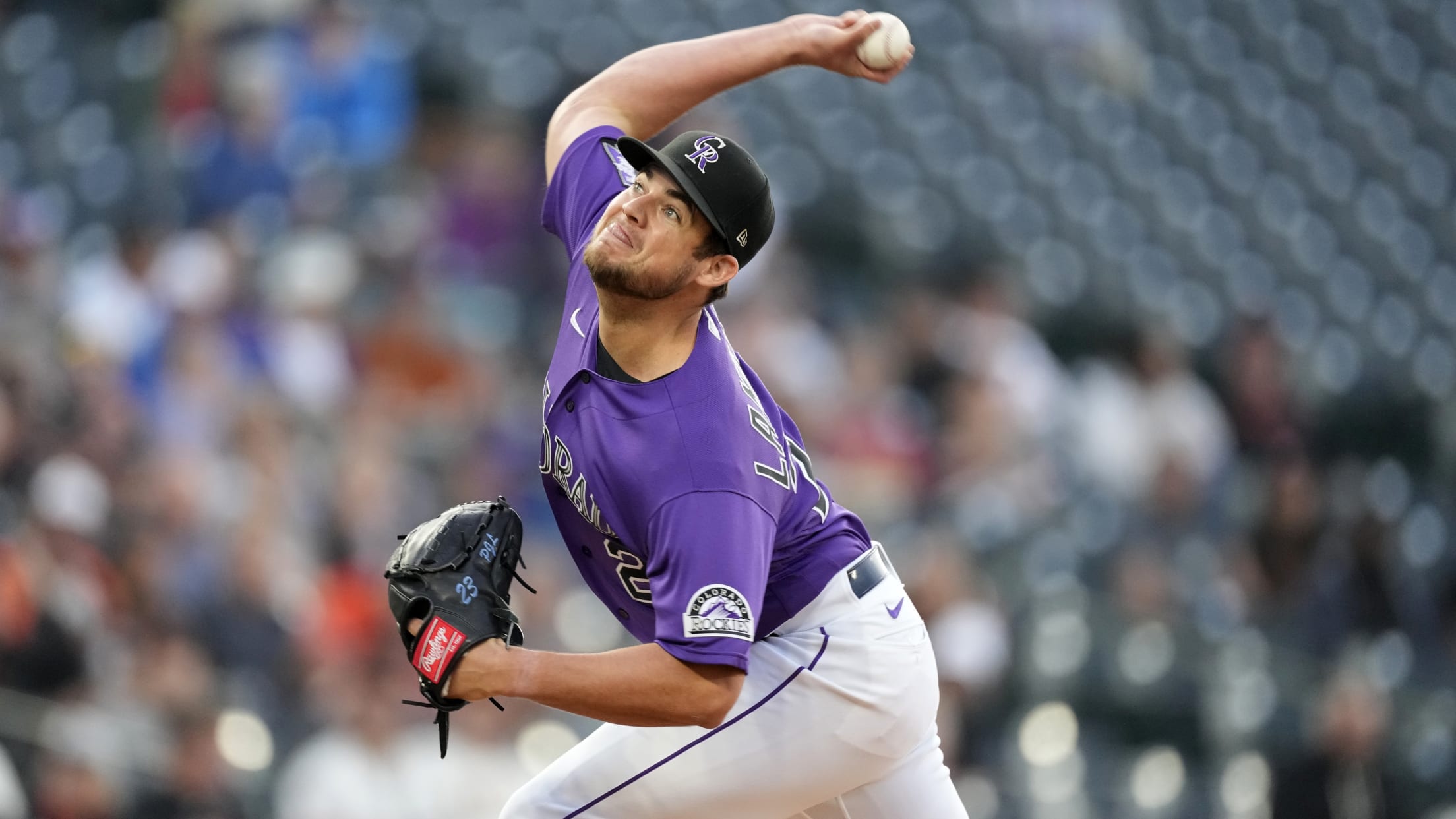 This story was excerpted from Thomas Harding's Rockies Beat newsletter. To read the full newsletter, click here. And subscribe to get it regularly in your inbox.
Blackmon's season over with knee surgery upcoming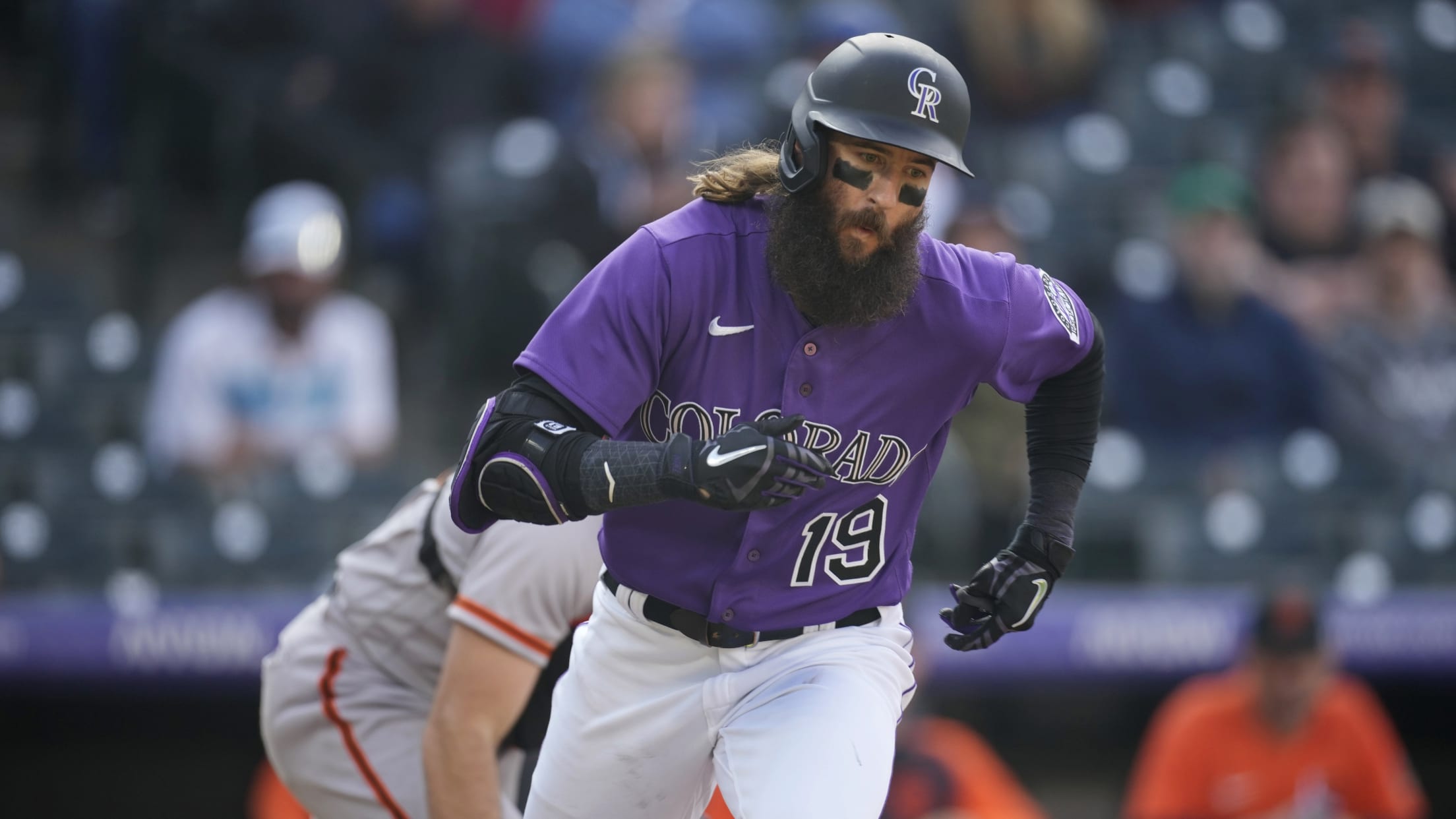 SAN FRANCISCO -- The Rockies placed Charlie Blackmon on the 10-day injured list with a torn left meniscus ahead of Wednesday's game in San Francisco. With eight games remaining on Colorado's 2022 schedule, that effectively ends his season. Blackmon will undergo arthroscopic surgery to repair his left meniscus on Monday
Bryant done for '22: 'Totally excited for next year'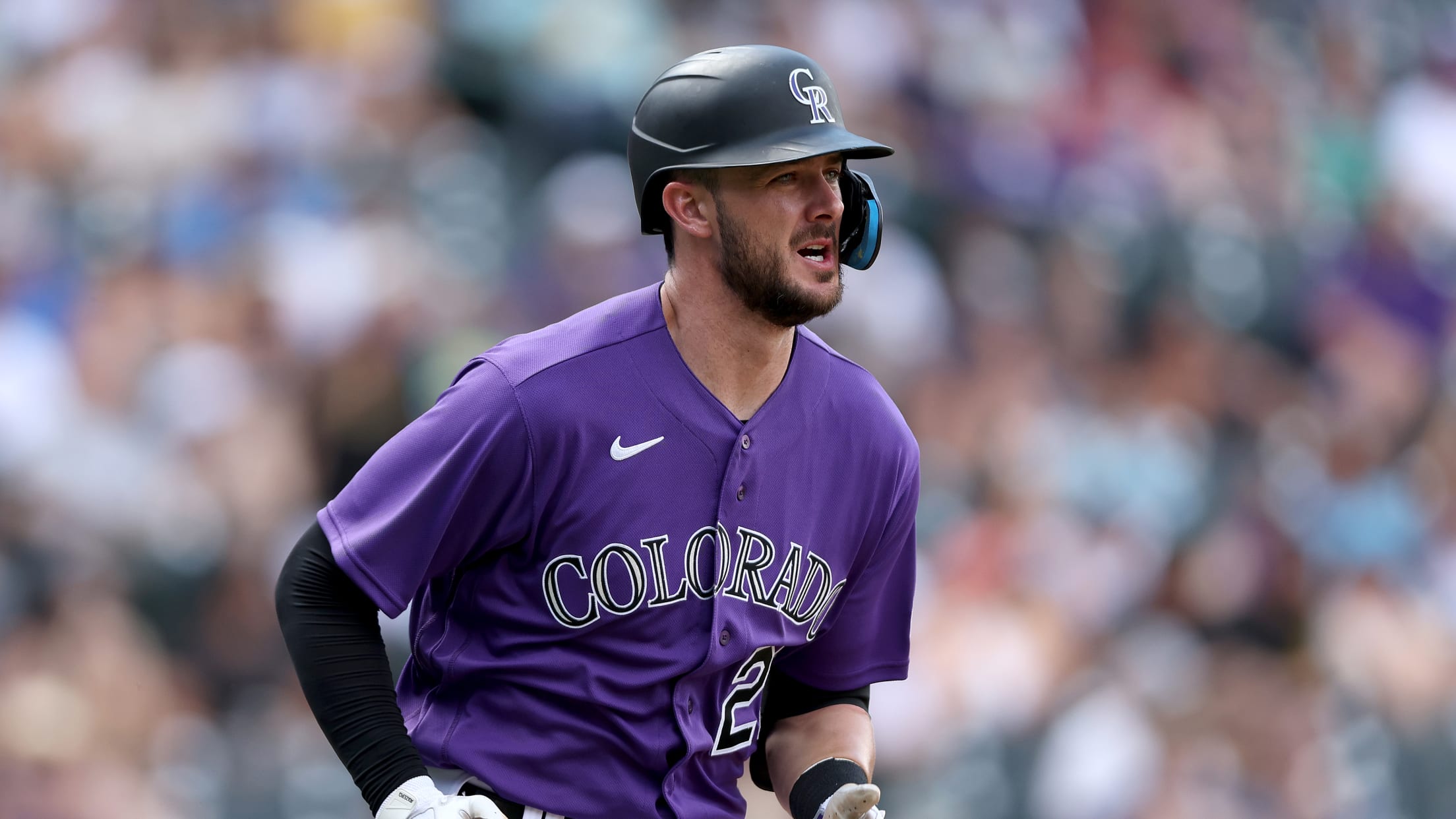 DENVER -- Rockies outfielder Kris Bryant acknowledged Saturday that returning from a right foot injury for a few late-season games is not "in the cards." The first season of a seven-year, $182 million contract saw Bryant, 30, appear in just 42 games, with a back injury costing him much of
Gilbreath done for season with left flexor strain
DENVER -- Recovering from a left elbow flexor strain, Rockies left-handed relief pitcher Lucas Gilbreath will not return this season, but he will receive a PRP injection in his left elbow flexor tendon, manager Bud Black said on Monday. MRI results did not reveal damage extensive enough for surgery, but
Senzatela set for season-ending knee surgery
Rockies right-hander suffers torn left ACL in series finale against the Cardinals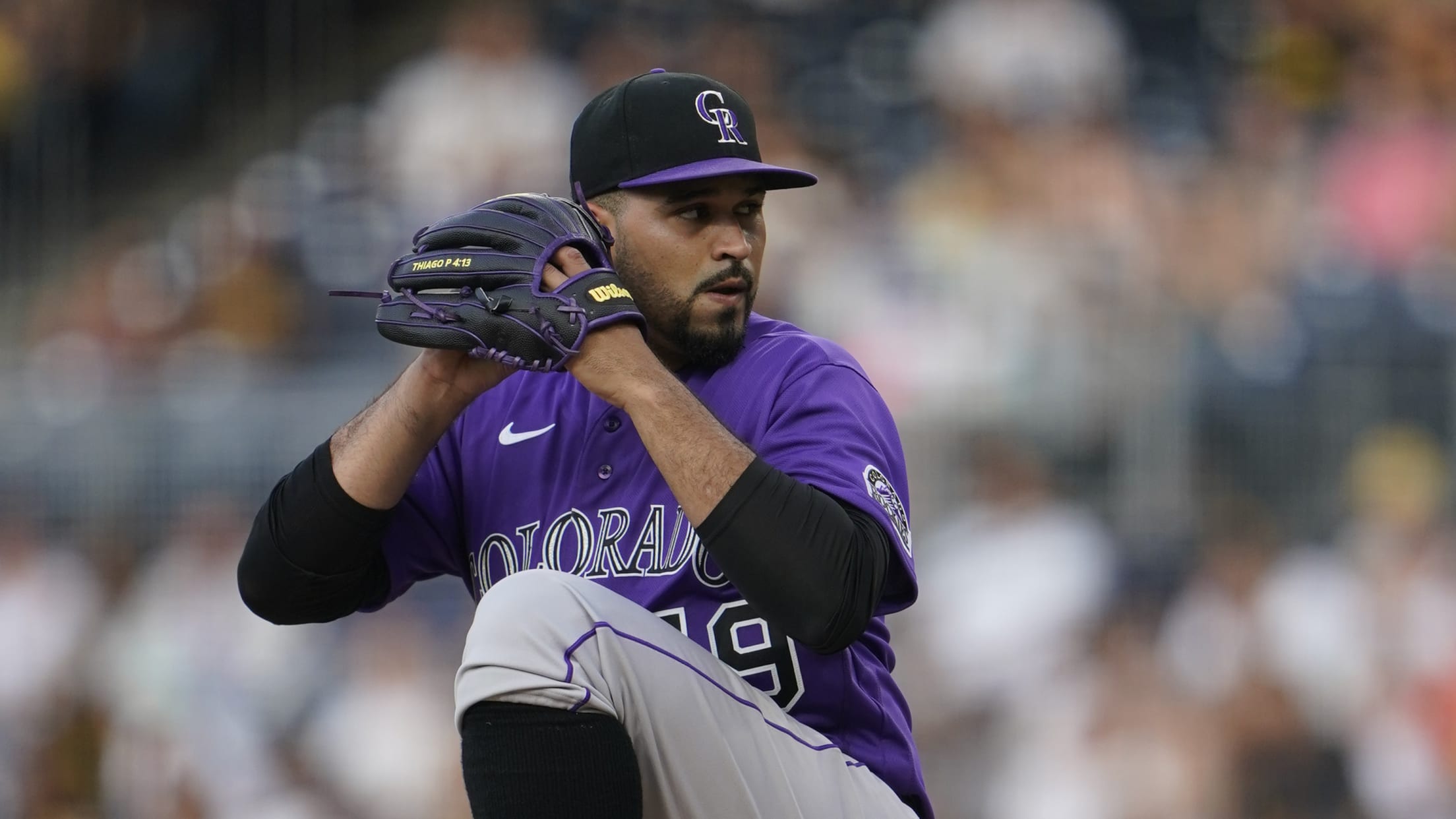 DENVER -- Rockies right-hander Antonio Senzatela is expected to miss six to eight months with a torn left ACL, manager Bud Black said prior to Friday's series opener against the Giants. Senzatela, who was injured while trying to cover first base on an infield bouncer in the second inning of
'Devastating': Senza's quest to evolve put on pause -- again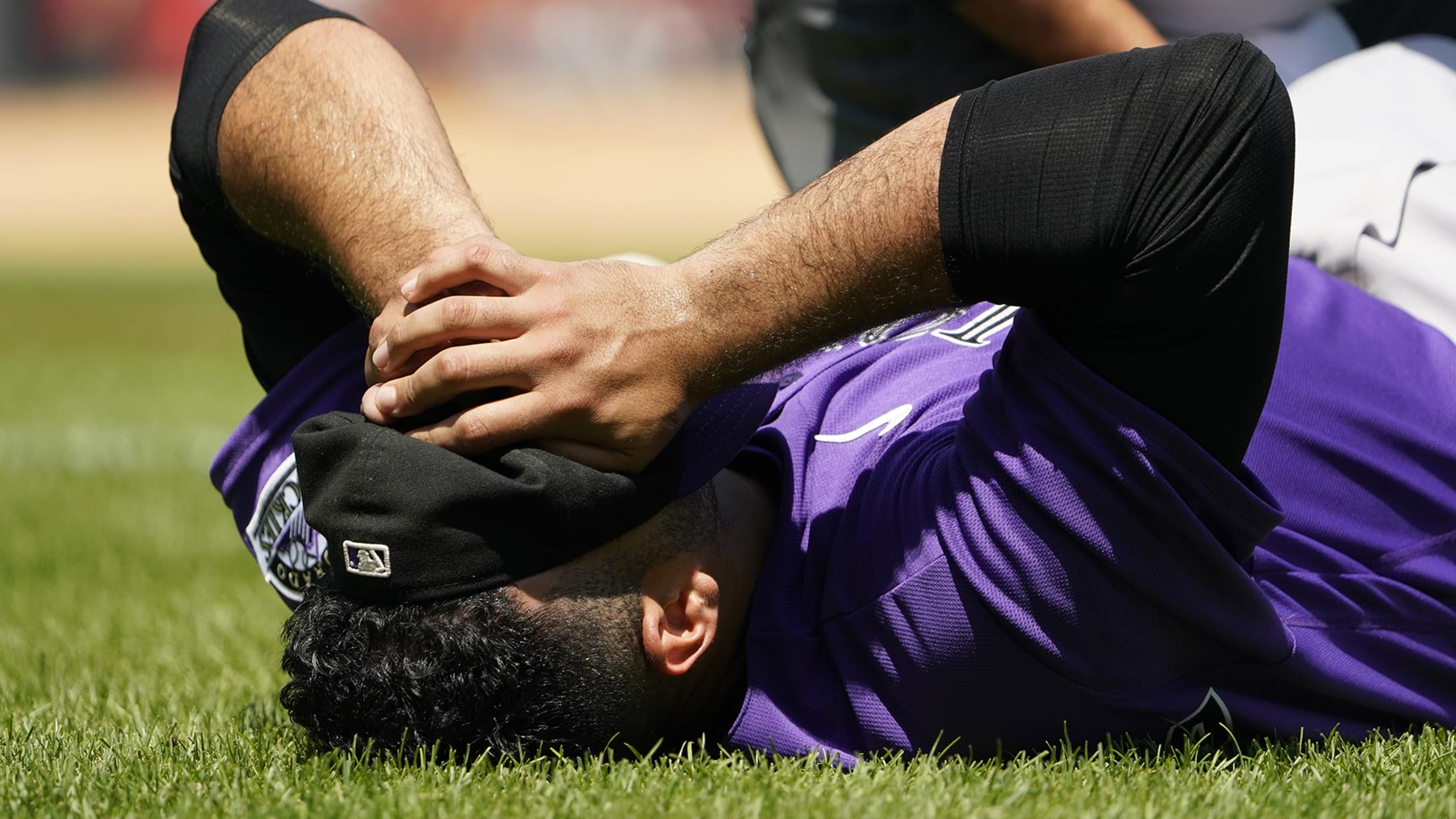 ST. LOUIS -- A few days ago, Rockies right-handed pitcher Antonio Senzatela detailed how hard work and number-crunching were finally giving him a handle on pushing his career to the next step. Only injury after injury this season slowed his progress. But Thursday afternoon ended -- in the second inning
How this Rockie is using IL time to retool his setup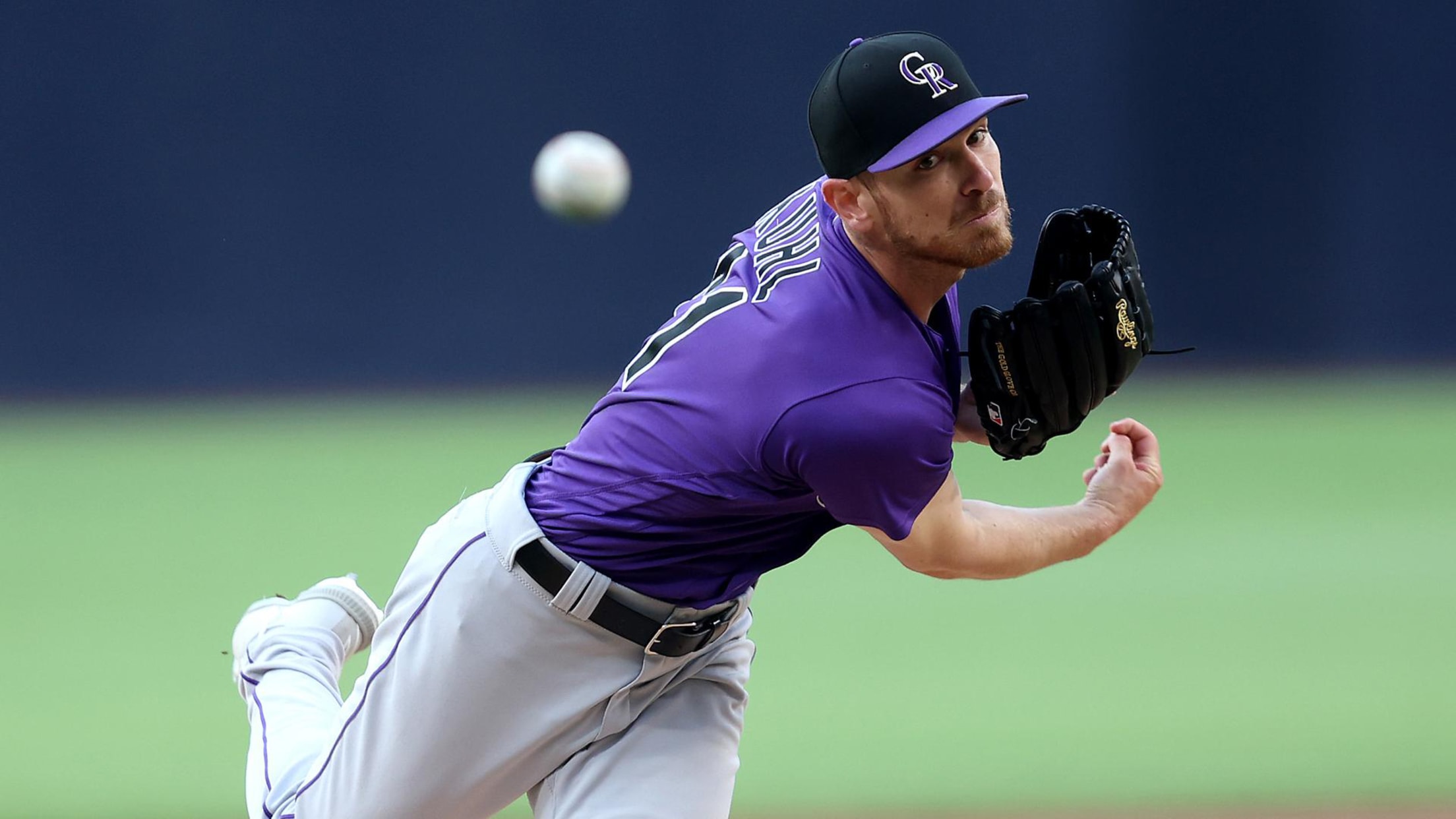 This story was excerpted from Thomas Harding's Rockies Beat newsletter. To read the full newsletter, click here. And subscribe to get it regularly in your inbox.
Bryant returns to IL with left foot issues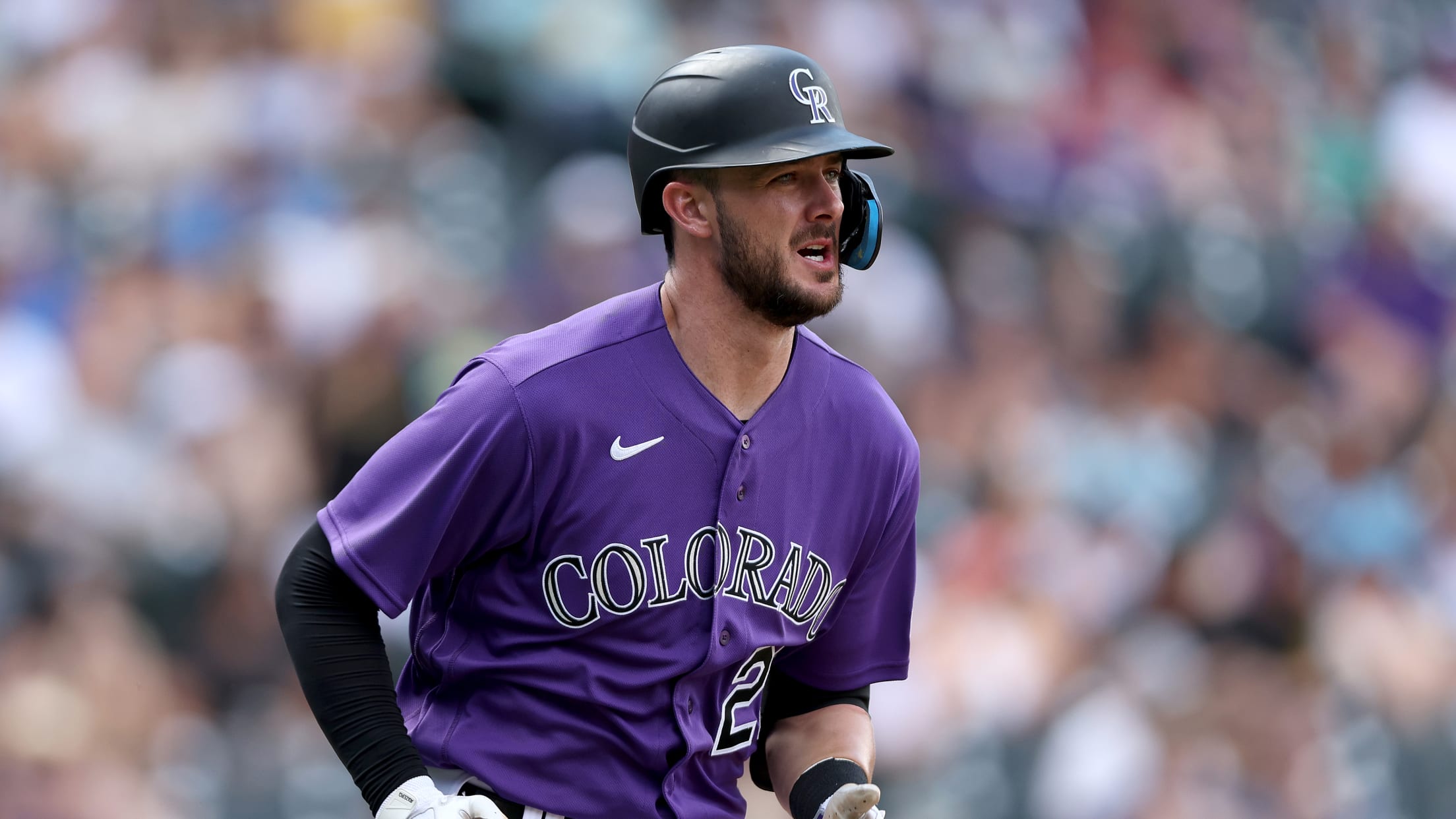 SAN DIEGO -- The combination of a bone bruise and plantar fasciitis in Kris Bryant's left foot has led the Rockies to place the outfielder on the 10-day injured list, manager Bud Black said Monday. Bryant, hitting .306 in 42 games during a season that already has been affected by
3 takeaways as Rockies near Trade Deadline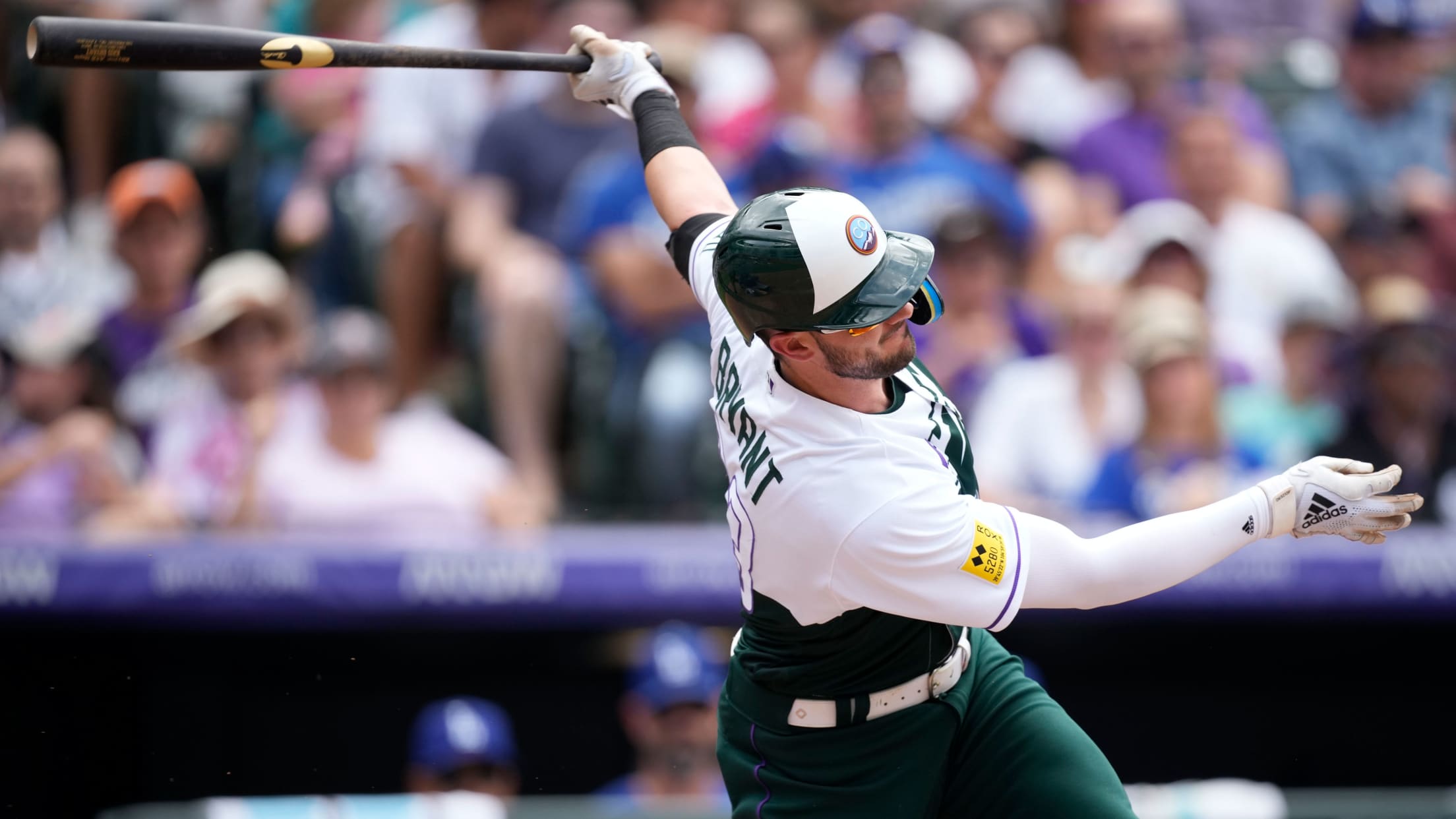 DENVER -- The last joyous moment of the Rockies' 7-3 loss to the Dodgers on Sunday afternoon -- Kris Bryant sliding into the plate on Randal Grichuk's two-run, third-inning single -- was followed by the moment that has encapsulated the team's post-All-Star break fortunes. Bryant rose gingerly and walked unsteadily