MLB The Show's Finest players of 2021
A star for every team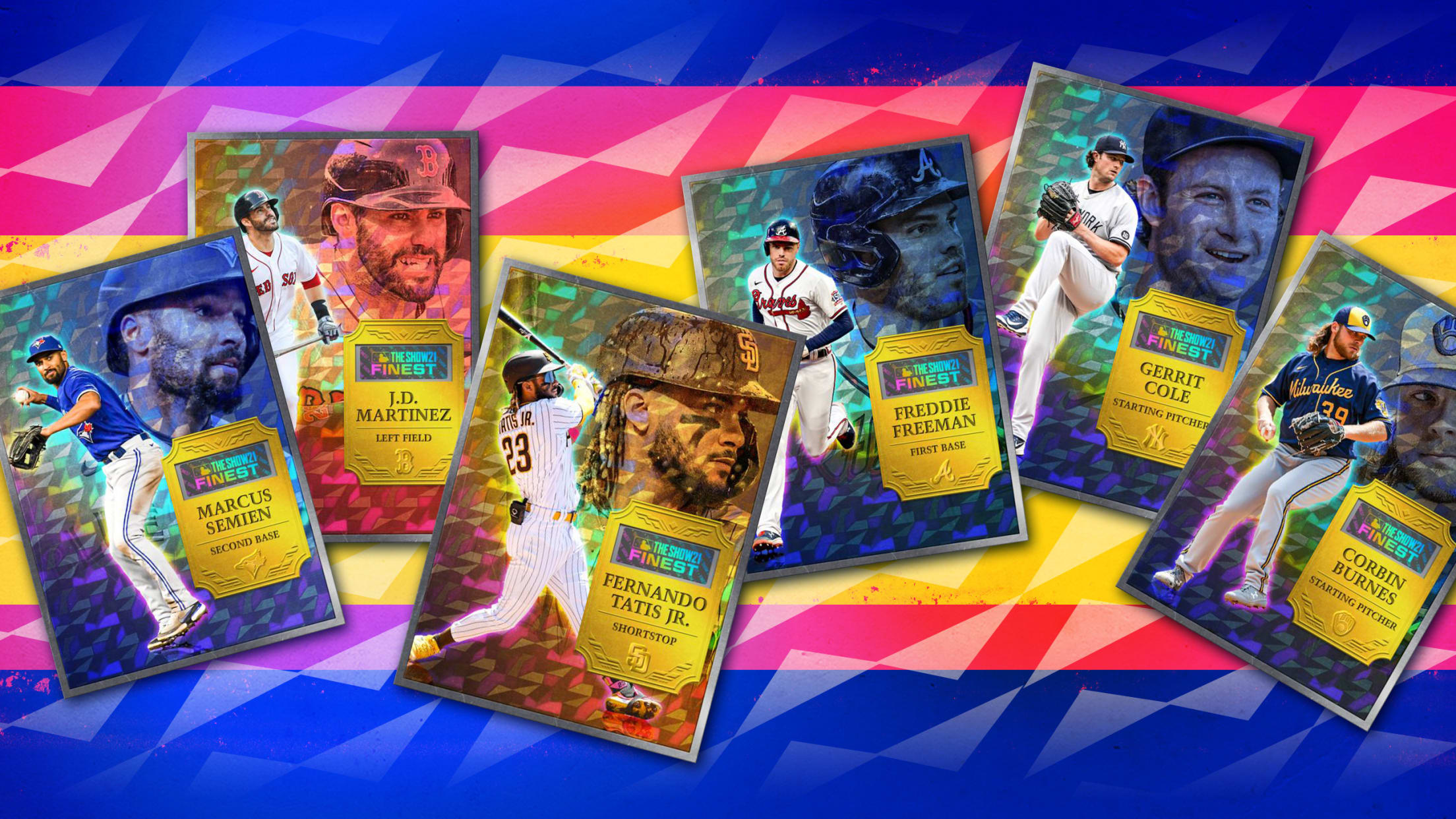 You may have thought MLB Awards season was over. You figured that once Shohei Ohtani capped off his magnificent, unbelievable, what-did-we-just-witness season by collecting the American League MVP award, you were done. But that's not quite true. Because while those award winners have some serious hardware to take home and
MLB The Show 21 launches Fall Circuit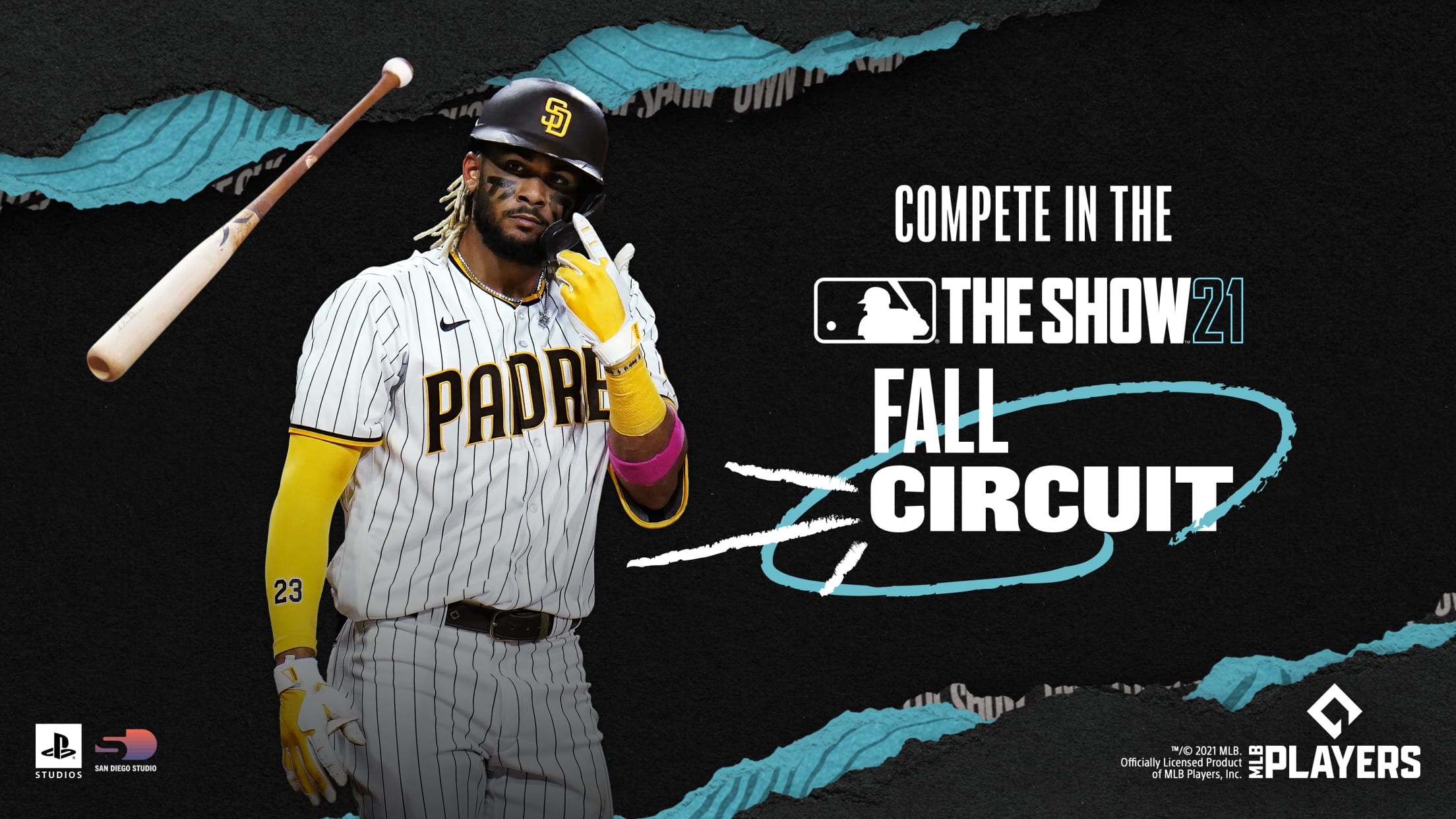 The final season of eSports tournaments for MLB The Show 21 have begun, starting with The Show's Fall Circuit that was announced on Sept. 27. The first qualifier for the Fall Circuit Grand Finals was held from Saturday through Sunday, with Day 1 consisting of a Swiss tournament format while
You can play at 'Field of Dreams' in The Show
If you create it, they will play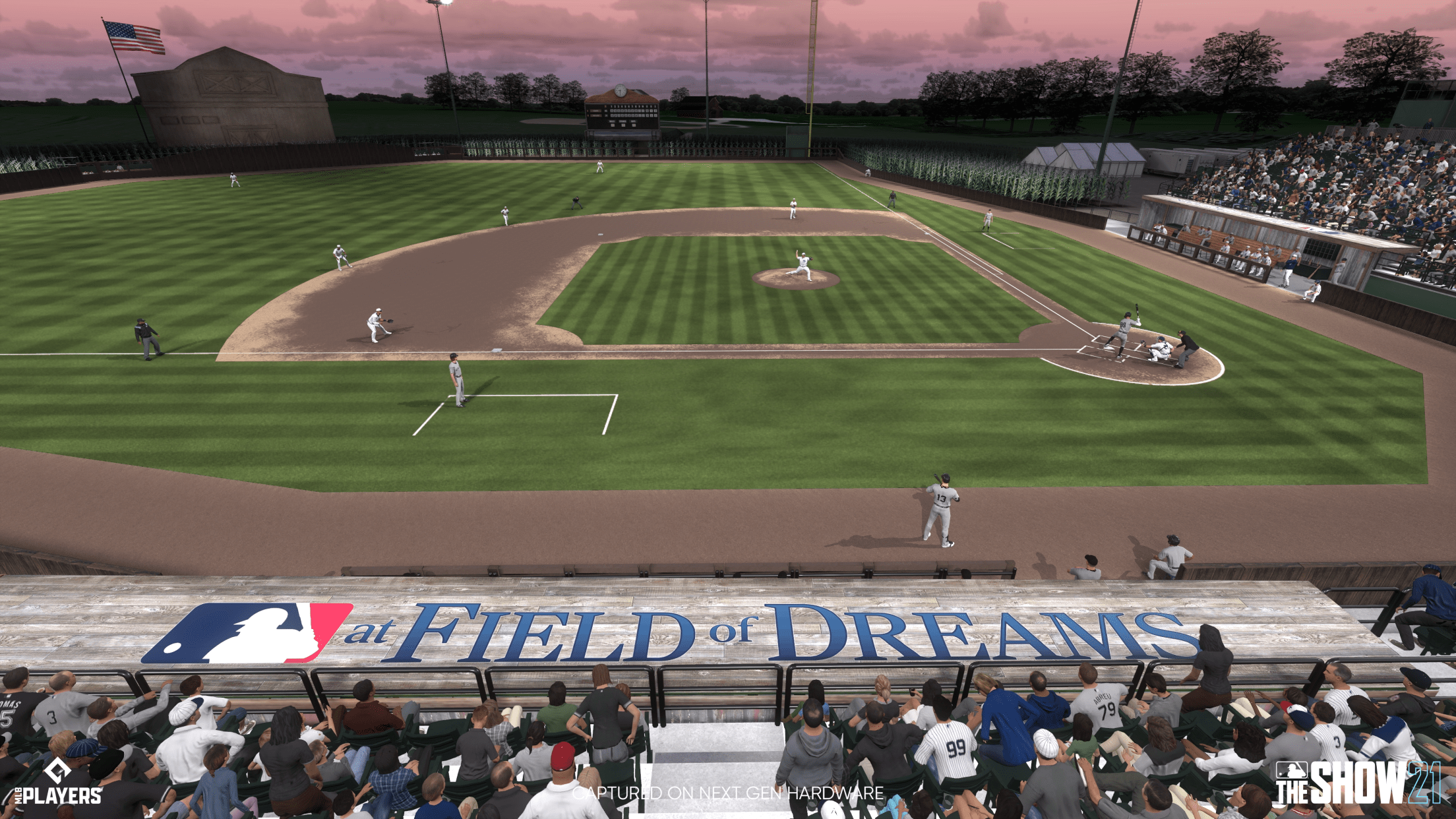 Who wouldn't want to play baseball in MLB's Field of Dreams ballpark? Hitting home runs into giant cornstalks, fielding grounders on the pristine grass, memories of the 1989 film classic swirling in that warm Midwestern breeze. Well, if you're not on the White Sox or Yankees, you probably can't play
And The Show 21 cover athlete is ...
He makes history, too, as the youngest to be chosen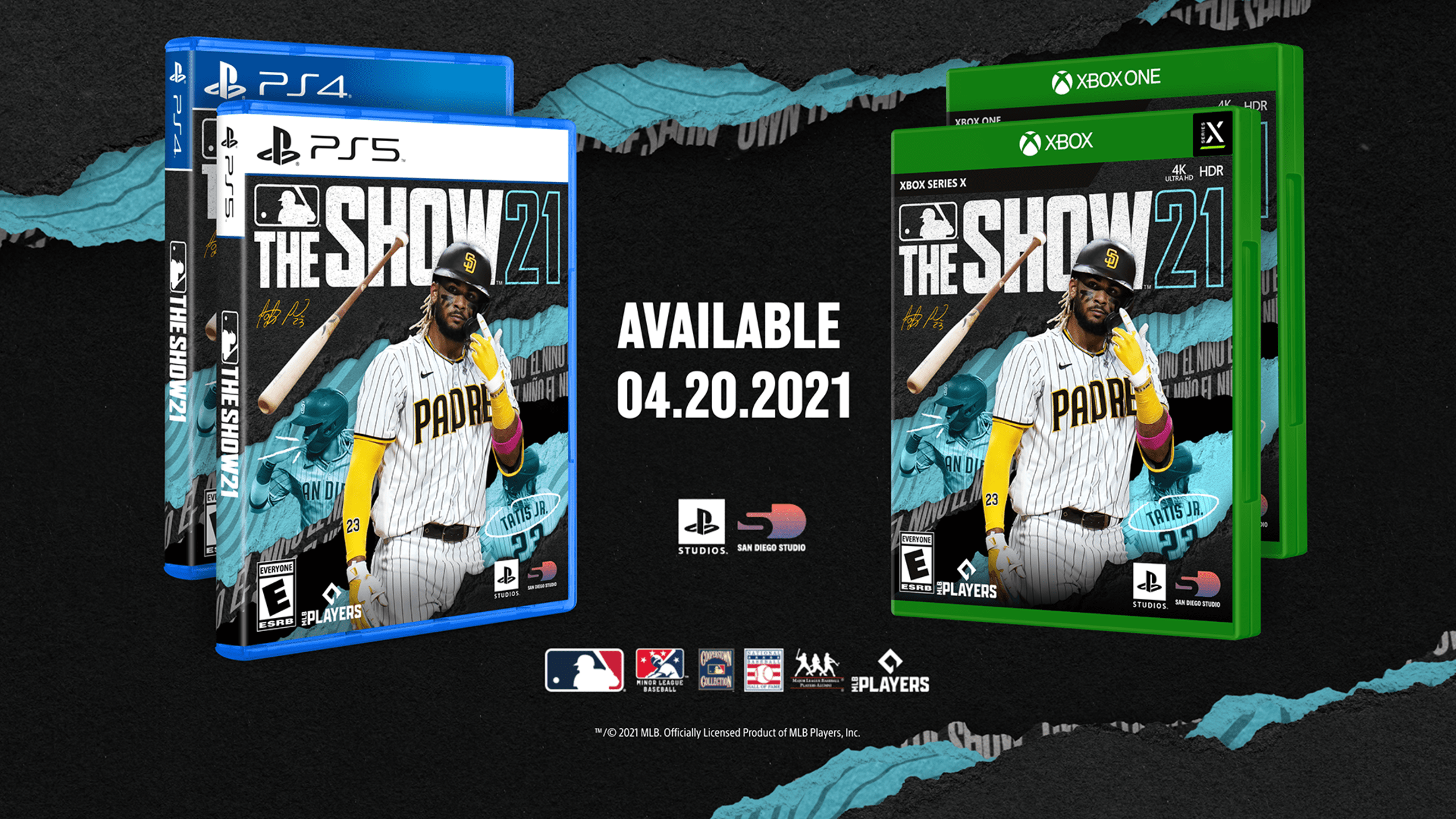 Add yet another impressive bullet point to Fernando Tatis Jr.'s growing superstar resume. The Padres' dazzling shortstop was revealed Monday as the cover athlete for Sony's MLB The Show 21 video game, and he made history in the process. At just 22 years old, Tatis is the youngest player to
And the cover star for R.B.I. 21 is ...
Exciting White Sox shortstop Tim Anderson tabbed for honor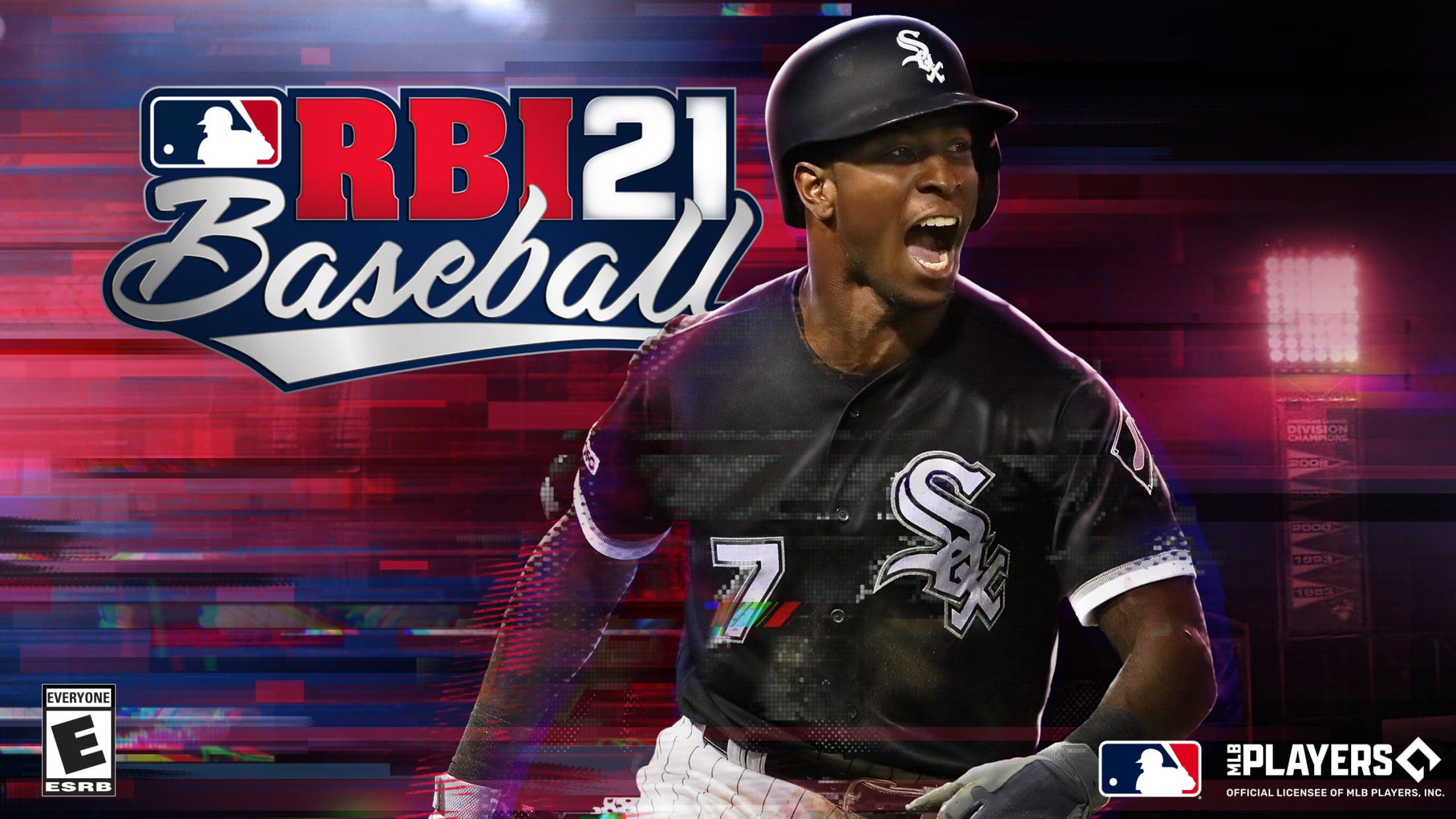 CHICAGO -- White Sox shortstop Tim Anderson already had a batting title, a Silver Slugger Award and unending charisma and passion on his impressive resume before being named the cover star for the 2021 installment of the R.B.I. Baseball video game series, as unveiled on Thursday. It seems only fitting
DiMaggio, Gehrig power Yanks to Bracket crown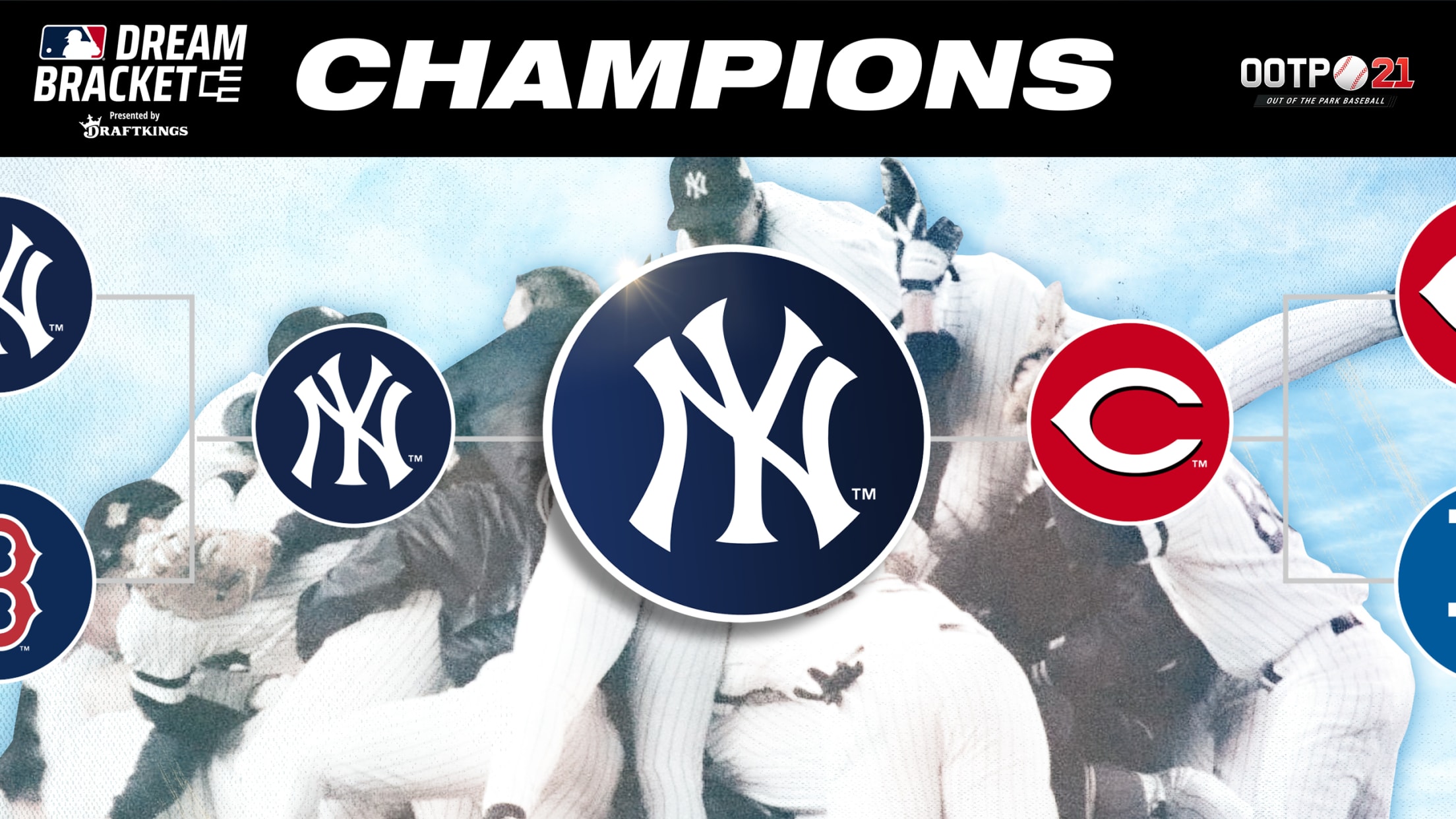 Hundreds of simulated innings in the inaugural MLB Dream Bracket treated fans to an epic final battle between baseball's oldest franchise and its most successful one. The Reds and the Yankees carried their showdown to a seventh game, concluding as 27 real-life Major League seasons have -- with the Bronx
Needed it 'so bad': Snell is first The Show champ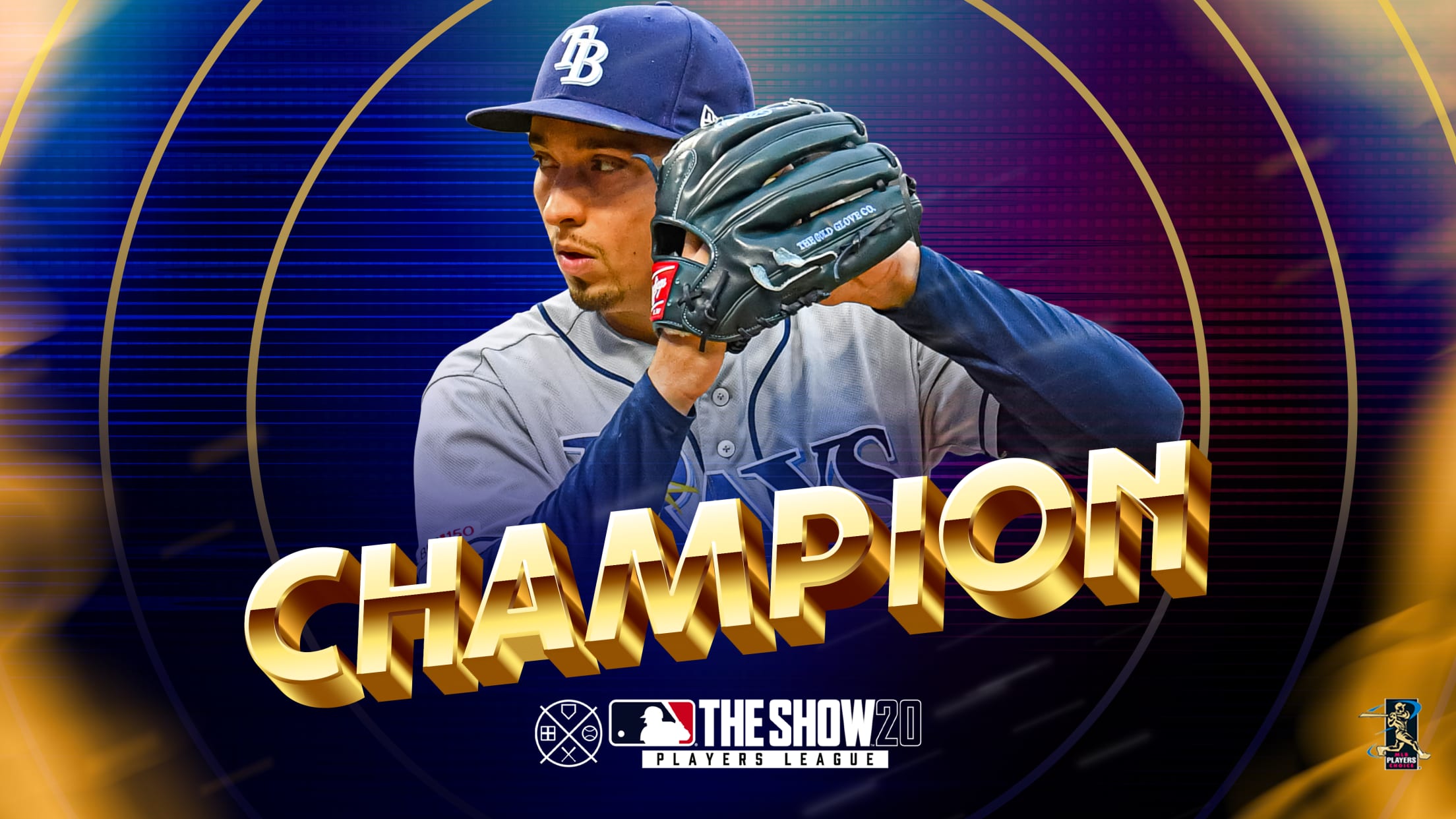 He needed it so bad, and on Sunday he got it. Blake Snell (Rays) captured the inaugural MLB The Show Players League championship, sweeping Lucas Giolito (White Sox) with three straight victories to claim the best-of-five virtual World Series. And with MLB Network's Robert Flores teasing a trophy in a
Gallo takes top honor in Players League Awards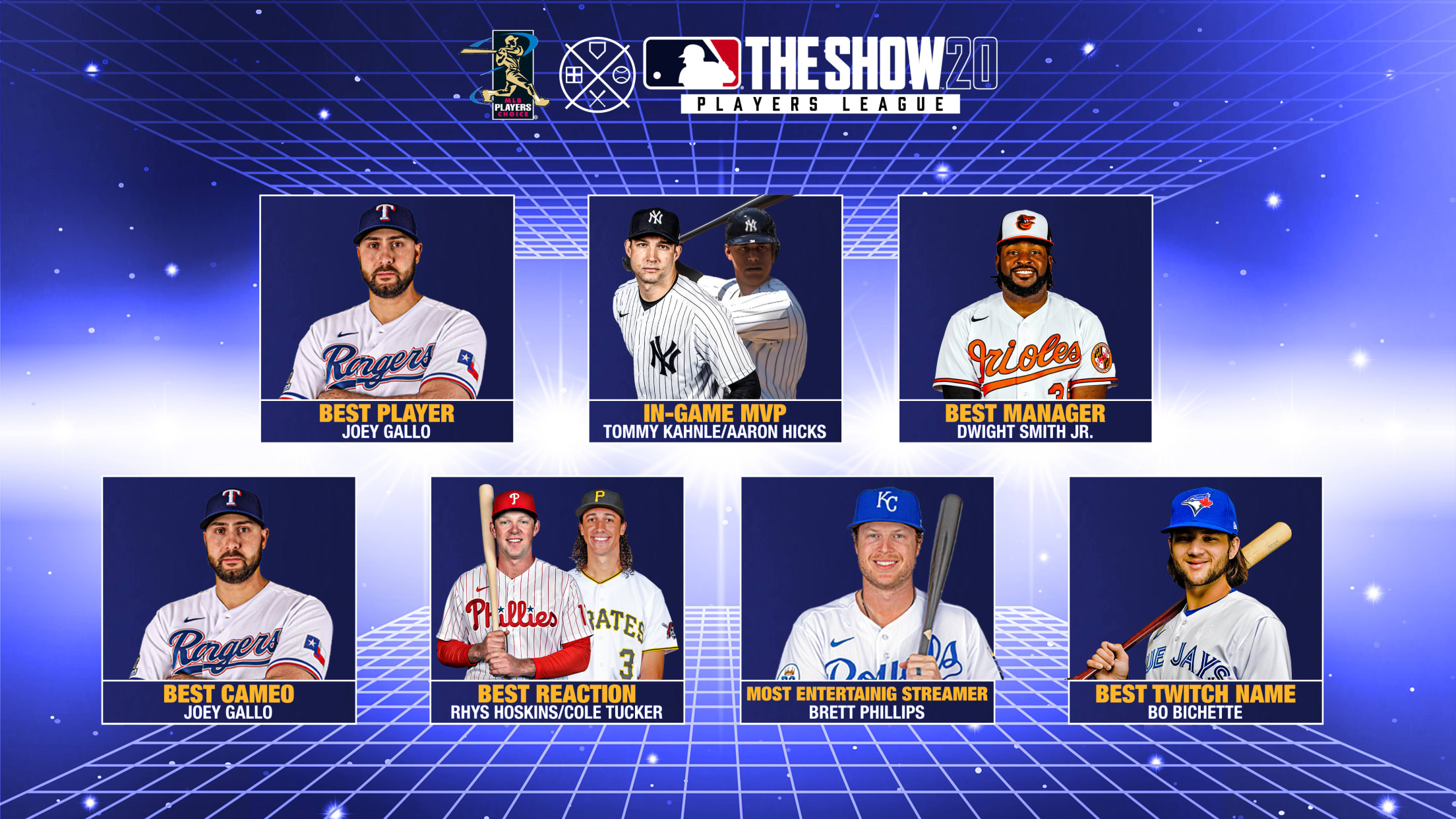 Joey Gallo opened the MLB The Show Players League on an 11-game winning streak, immediately captivating the gaming audience while also opening some eyes on social media. His hot start was good enough to earn him the No. 2 seed in the postseason and earn the vote of his peers
Players League QFs continue at 3 ET on ESPN2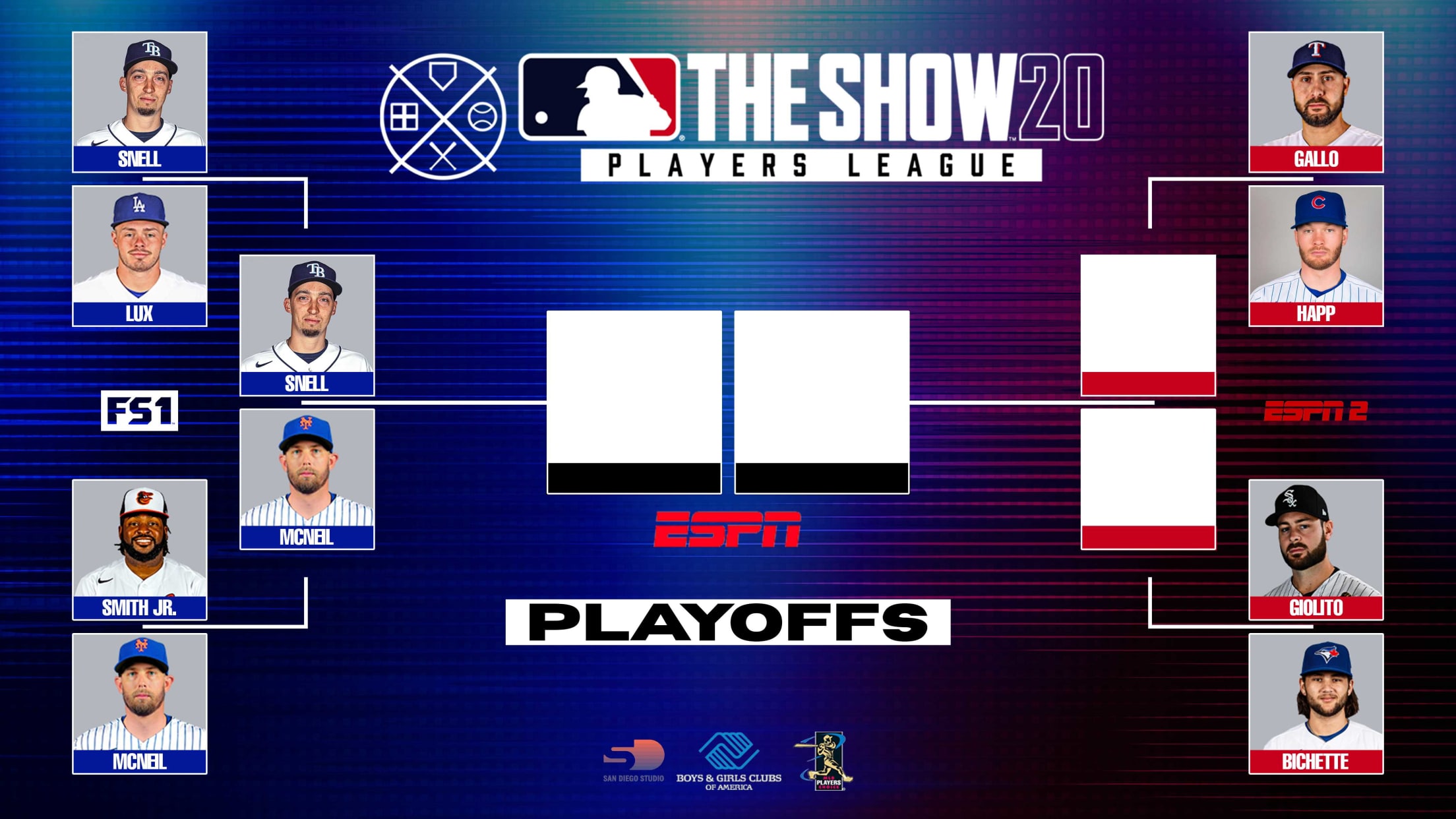 During the three-week regular season, the 30 participants in the MLB The Show Players League delivered countless celebrations, fun back-and-forth banter and an incredible amount of hilarious moments. The league served as a fun distraction as we continue to wait for the return of real baseball, while also giving the
Giolito snags final Players League playoff spot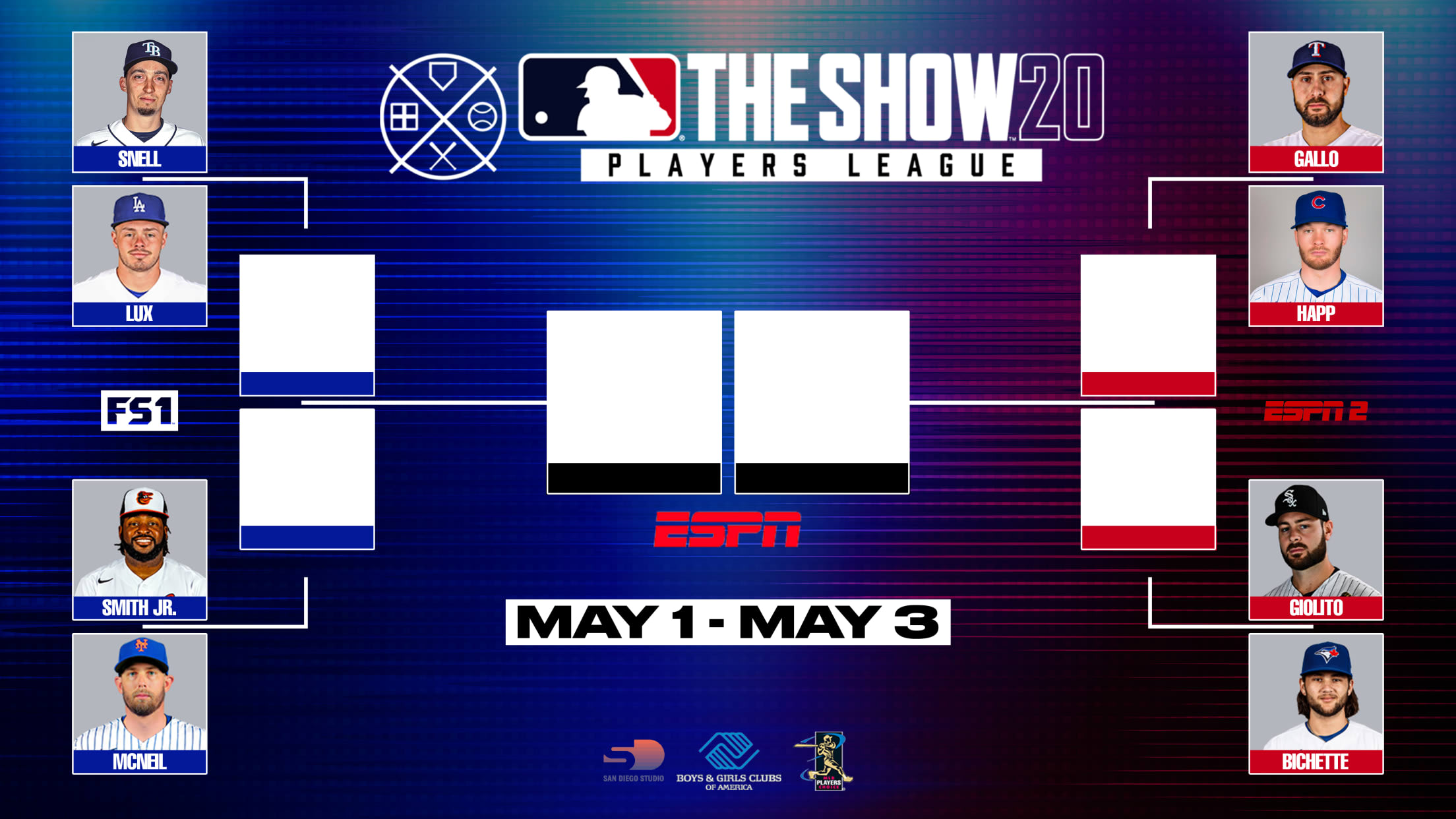 It came down to the last night of the regular season, but after nearly three weeks of games, the MLB The Show Players League's eight-team postseason field is finally set. In action televised on ESPN2, Tommy Kahnle (Yankees) lost to Lance McCullers Jr. (Astros) and fell out of the playoff
Happ rides 'W' streak to Players League playoffs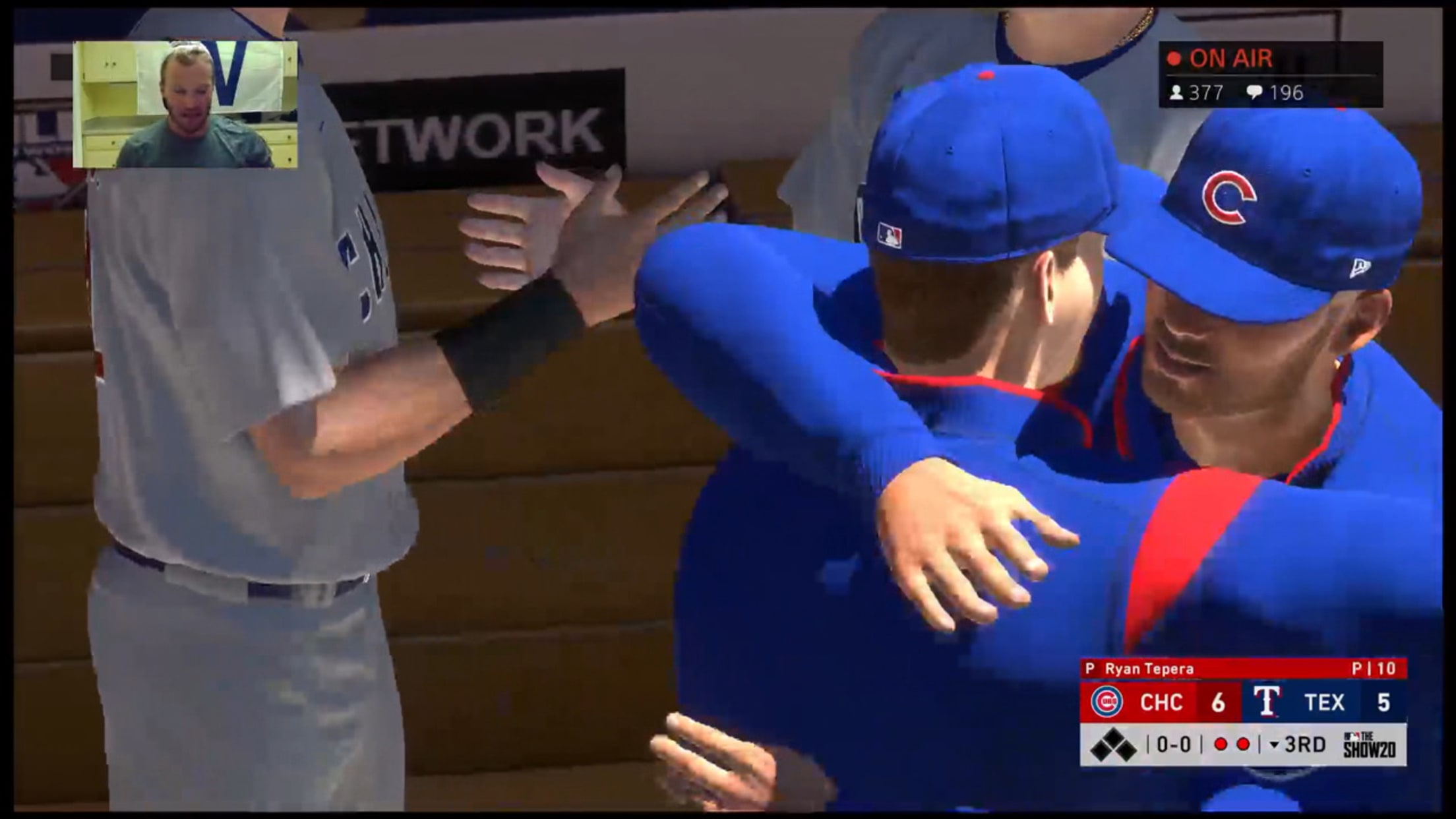 With 27 players online and a bunch of playoff spots up for grabs, there was plenty of digital-scoreboard watching and scrolling through the standings page on the final full night of the MLB The Show Players League's regular season. "It makes you feel like you're playing baseball," veteran Giants outfielder
Phillips dances, Gallo clinches in Players League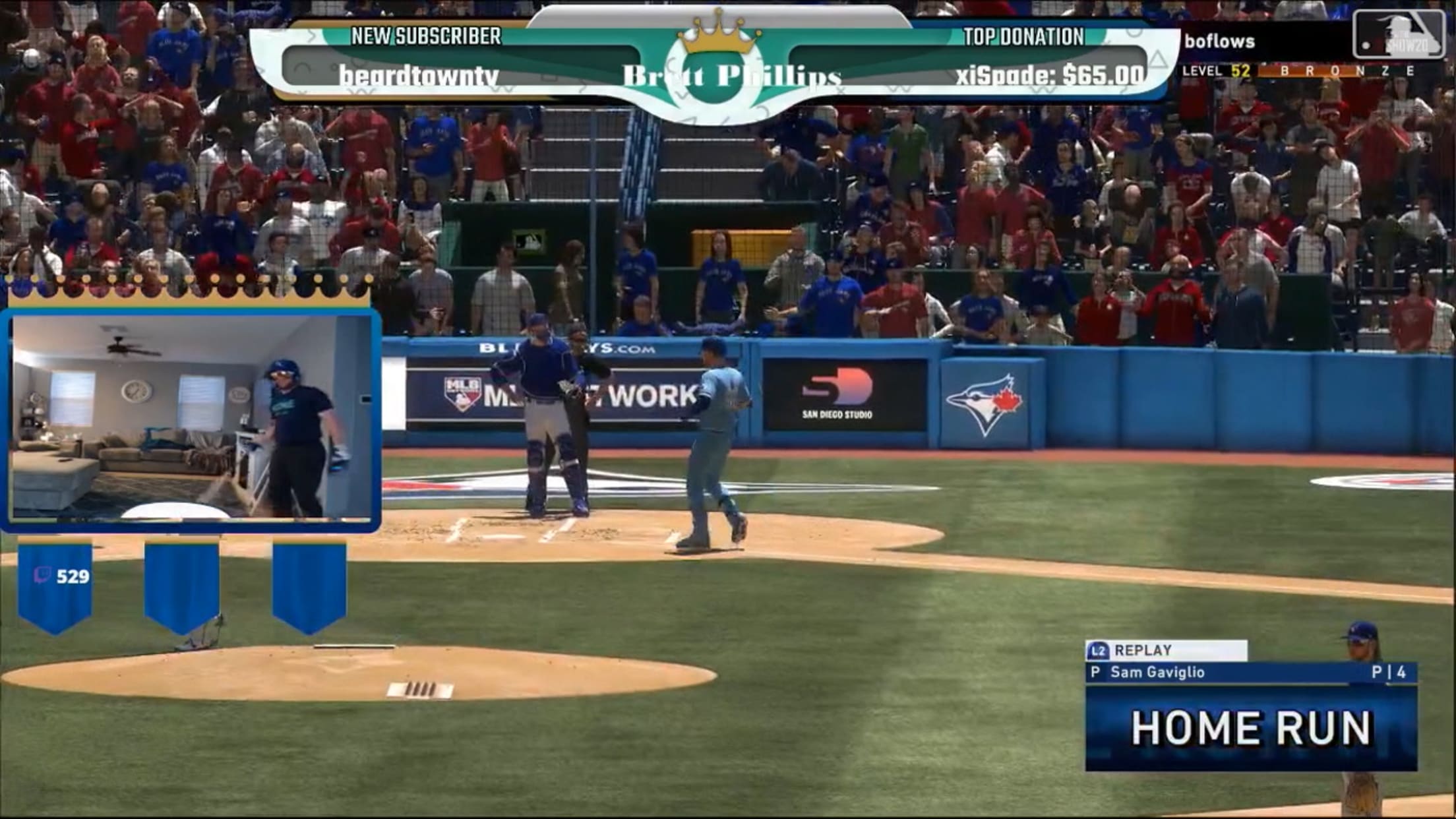 Brett Phillips' record may have fallen under .500 (13-14), but the Royals outfielder has consistently ranked No. 1 in entertainment during the MLB The Show Players League. On Sunday night, Phillips was sporting his regular eye black and sunglasses and added a helmet, bat, batting gloves and, most importantly, an
Week 2 MLB The Show Players League rankings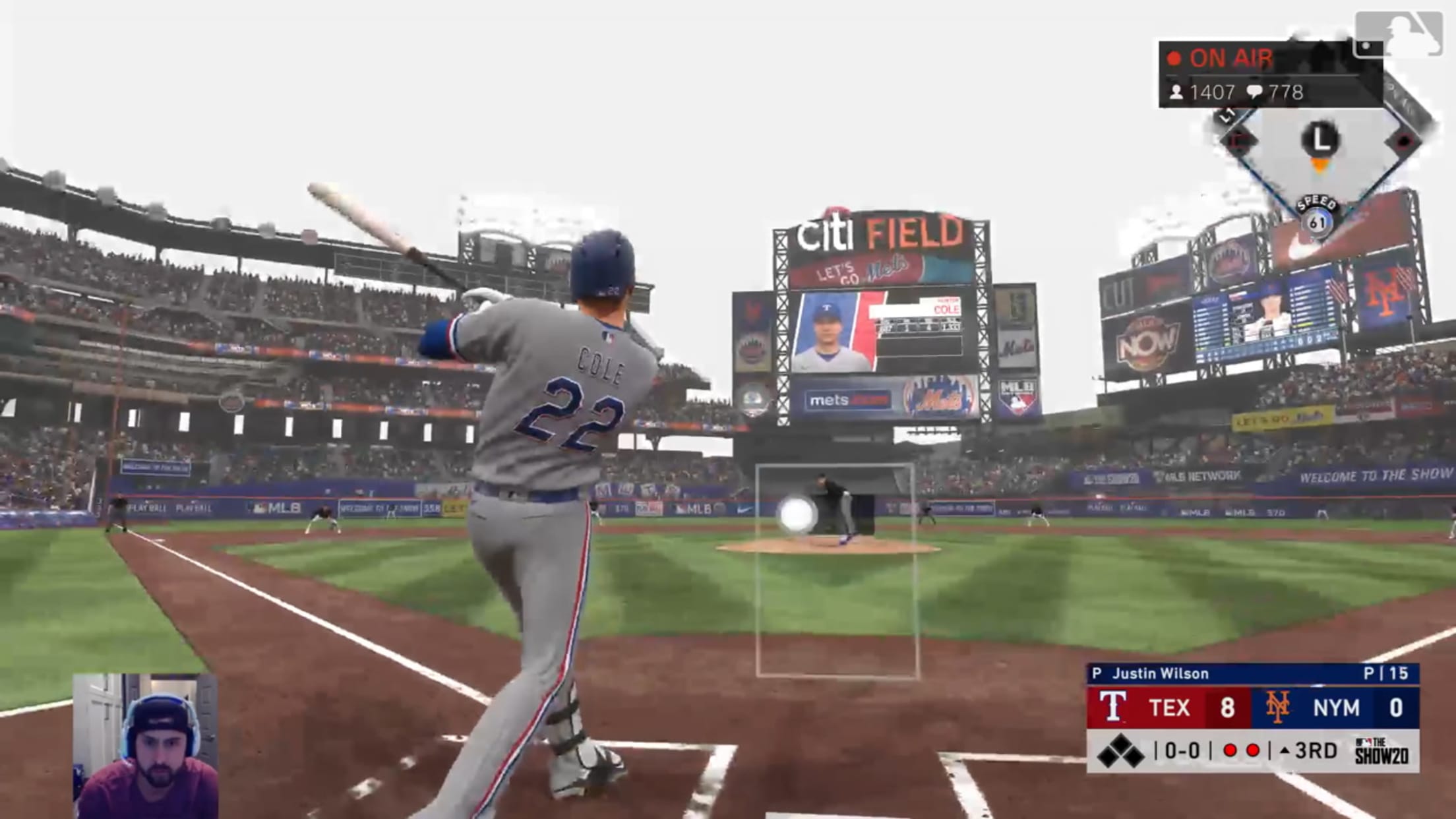 With just under one week remaining in the regular season, the playoff race is heating up in the first-ever MLB The Show Players League. This week provided a lot of good games and a plethora of funny moments between the participants. But as we get close to the finish line,
'Look at that record': Giolito streaking in The Show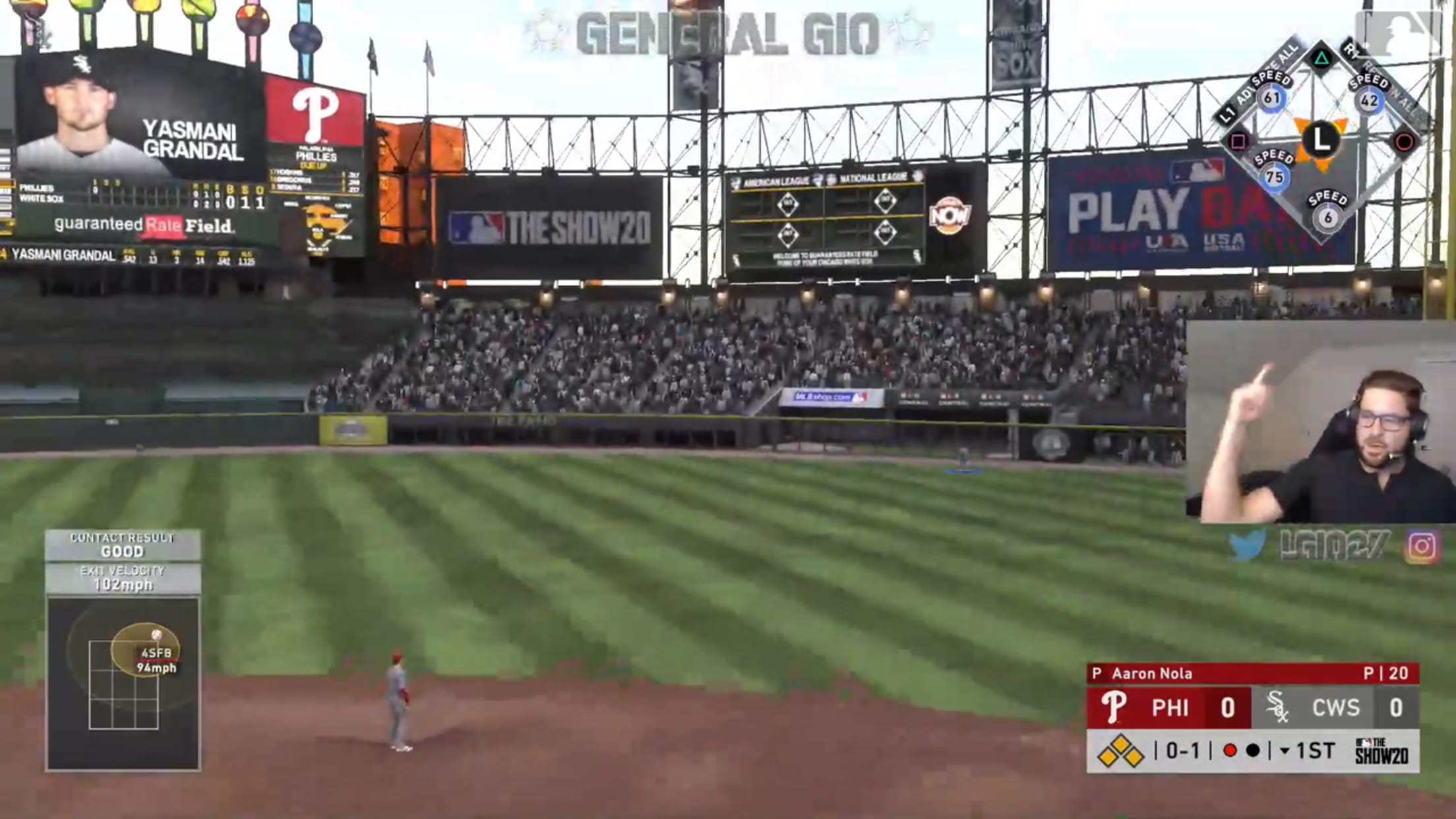 After 11 days of the MLB The Show Players League, it has become clear that Joey Gallo (Rangers), Blake Snell (Rays), Dwight Smith Jr. (Orioles) and Gavin Lux (Dodgers) are some of the favorites to win the first-ever league. But with just over a week left in the regular season,
'You thought I was a pitcher?' MLB The Show hilarity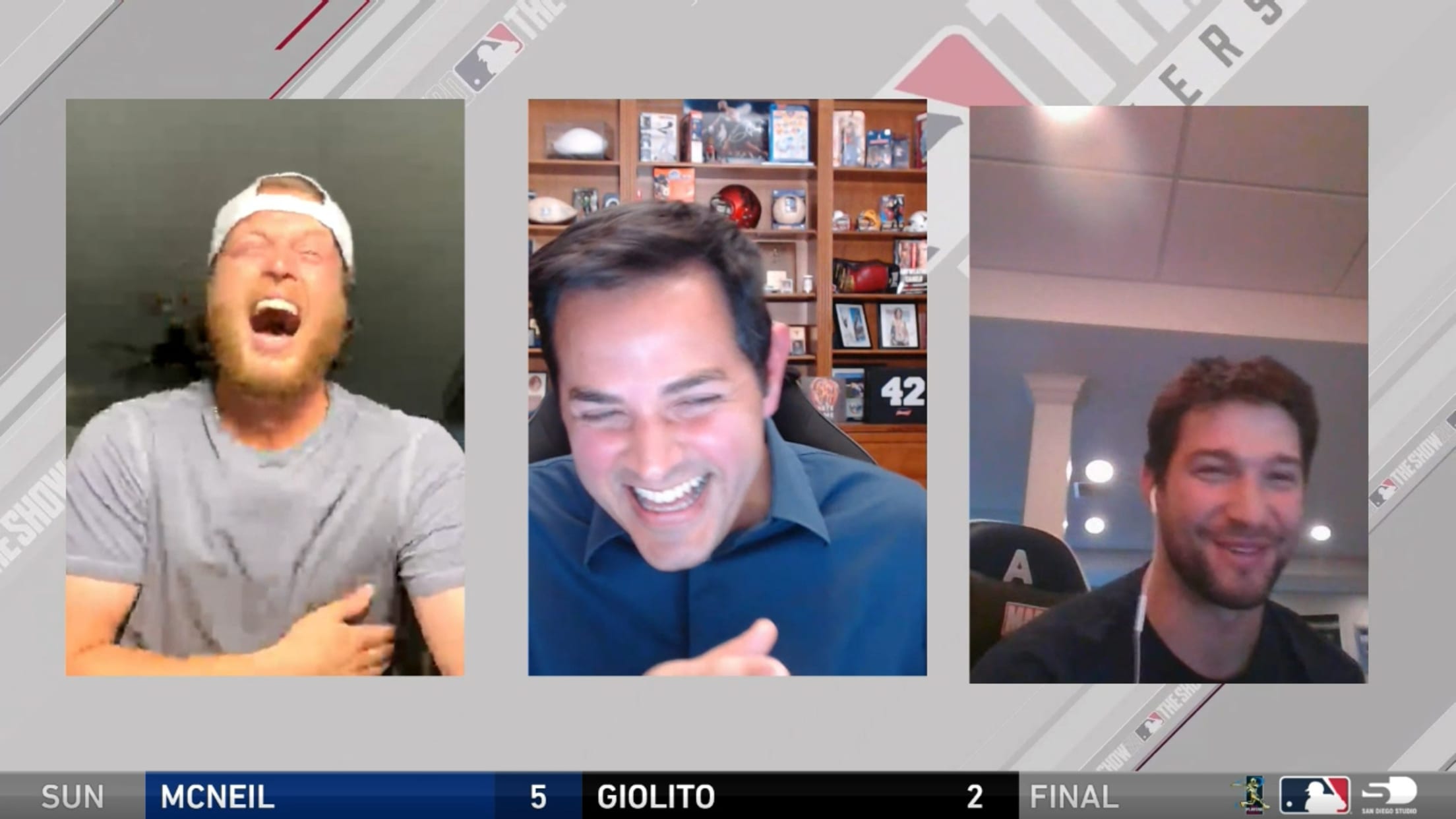 We've learned a lot during the MLB The Show Players League. We've learned that Fernando Tatis Jr. is just as energetic on the couch as he is on the field or on the bases. We've learned that Joey Gallo is an early favorite in this tournament who's quickly earned the
'I'm sorry, Niko' -- 17-1 rout leads to hilarious chat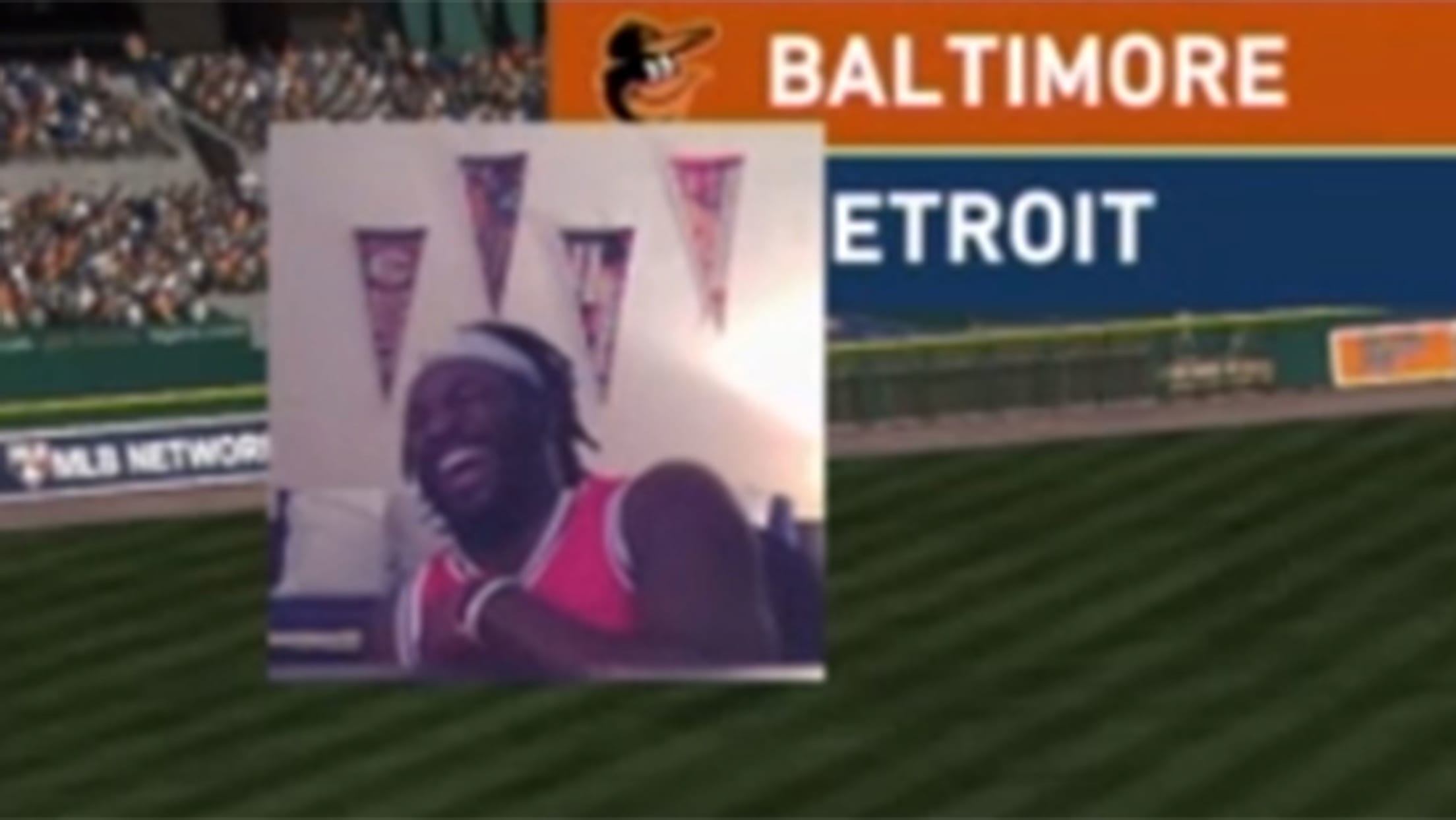 One of the more underrated subplots of the MLB The Show Players League has been the prowess of Dwight Smith Jr. in turning his Orioles into an offensive powerhouse. Smith entered Sunday night with confidence, blaring "Toosie Slide" by Drake in the background as he launched his stream, and he
Inaugural MLB The Show Players League rankings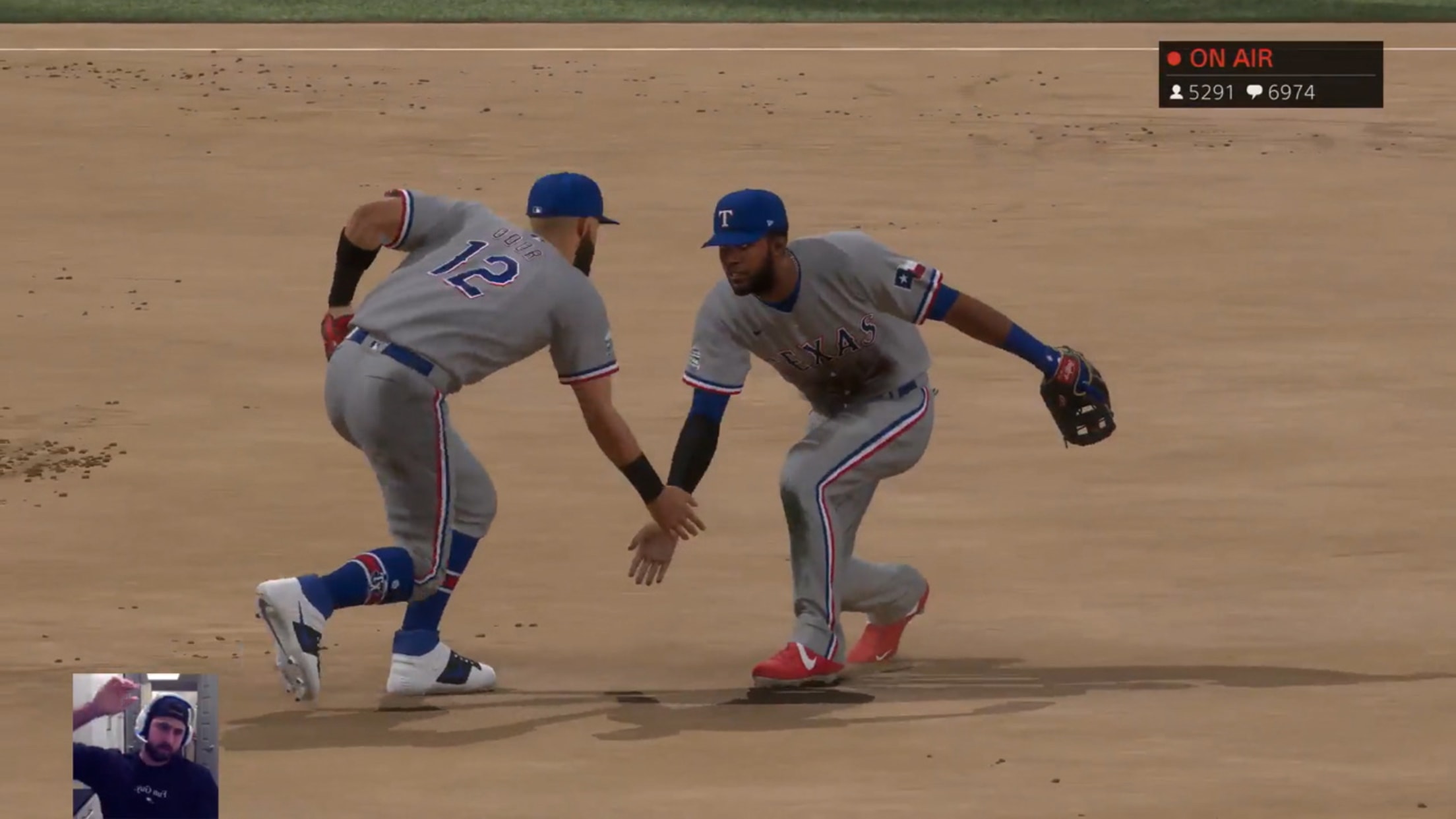 The first week of the MLB The Show Players League has exceeded all expectations. The fan support has been tremendous, the friendly banter has been hilarious and watching the competitive side of the players has been fun to watch. Now that a week is in the books, we have a
'Oh, he's nasty,' but Gallo undefeated no longer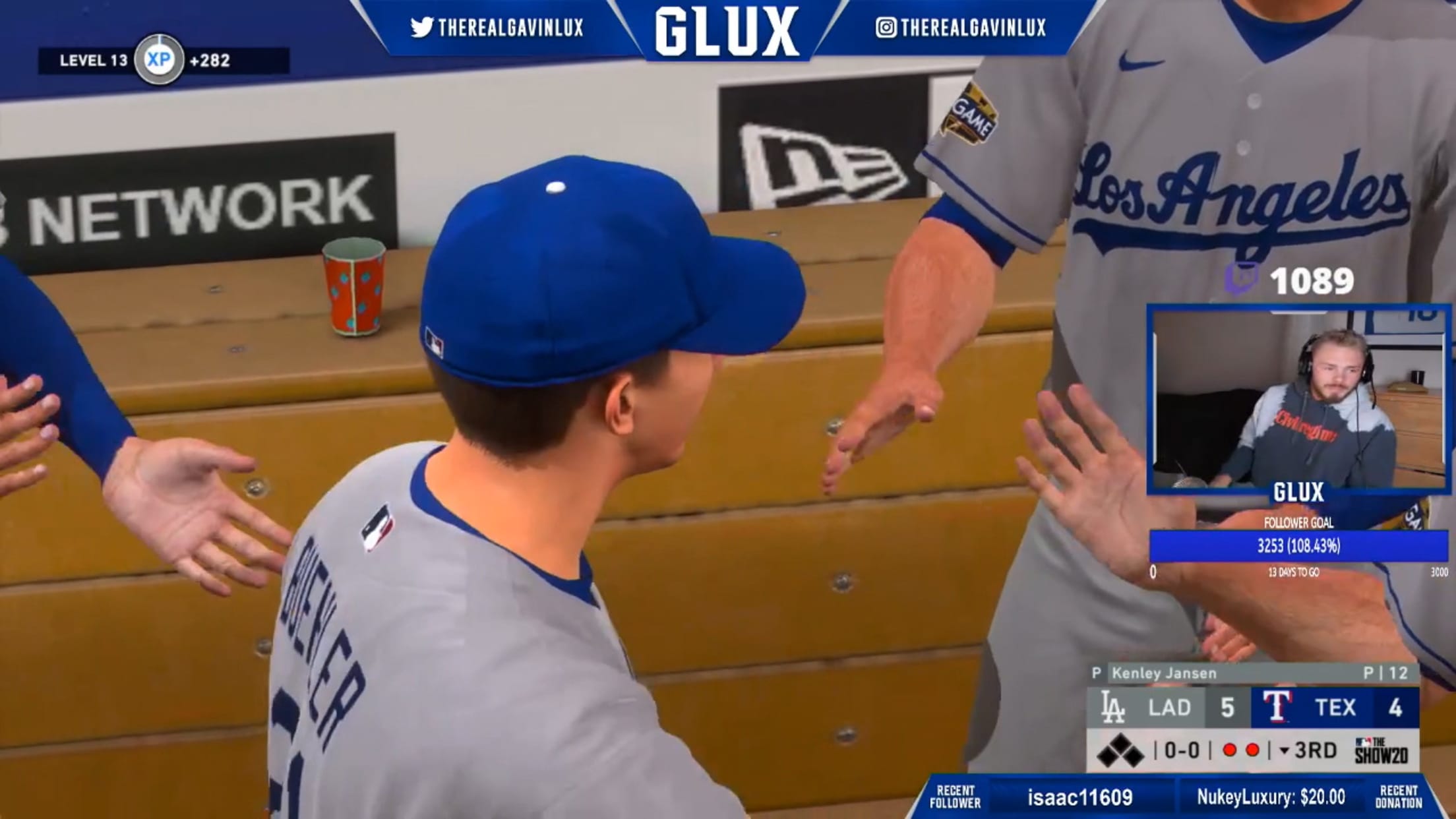 The 1972 Miami Dolphins can pop the champagne; Rangers slugger Joey Gallo lost to Dodgers infielder Gavin Lux on Thursday and won't go undefeated in the MLB The Show Players League. Gallo came into Thursday's play sporting the only 8-0 record, becoming the talk of the digital-baseball world and the
Happ rides Bryzzo, Báez in The Show walk-off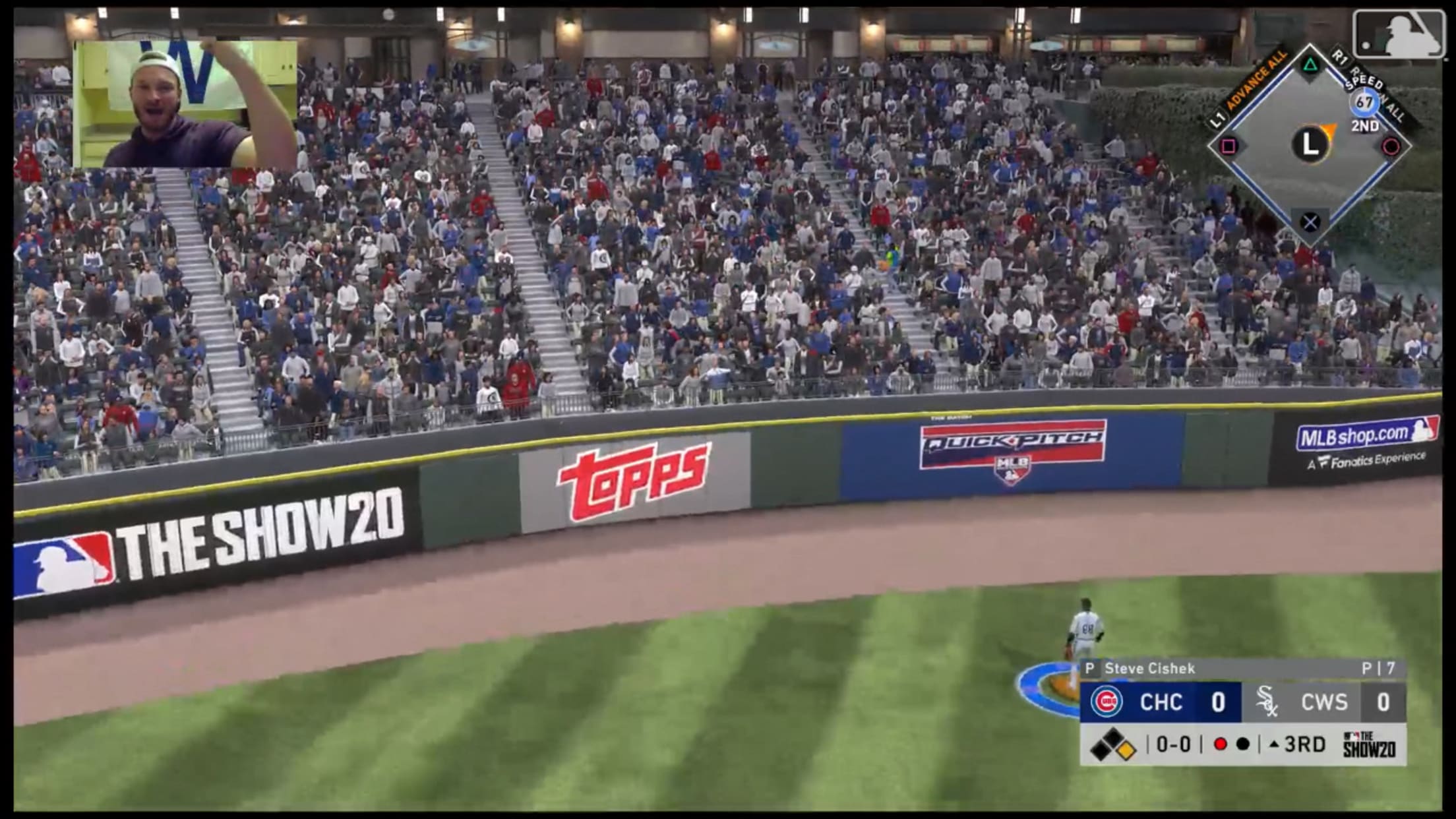 Ian Happ spent his second day of the MLB The Show Players League encouraging and complimenting his teammates, even after they committed an error or struck out. With so much love, his virtual teammates decided to come through in a big way. The Cubs utility man took a deflating 18-1
Gallo storms to 8-0 in The Show Players League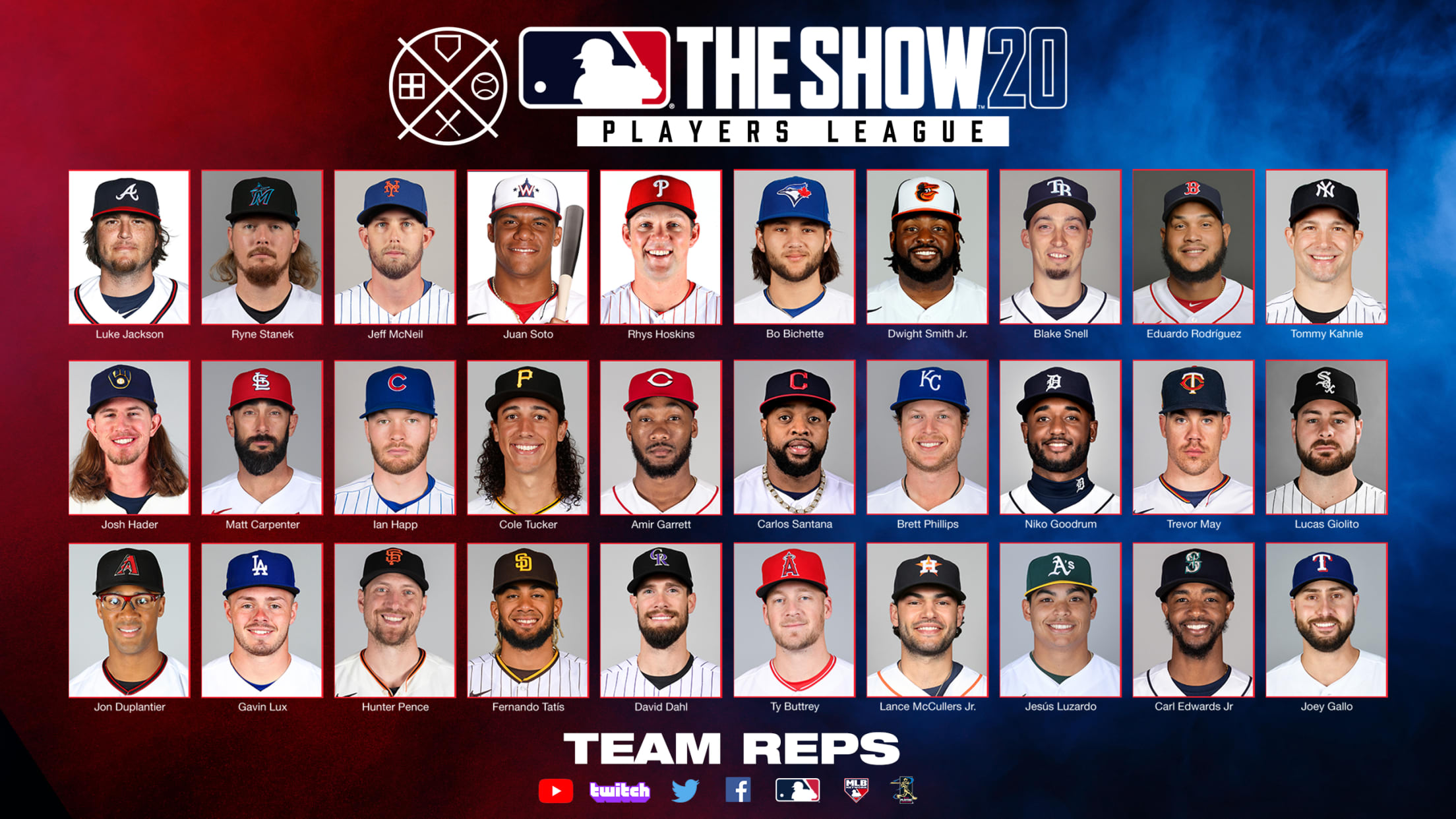 Turns out, Joey Gallo doesn't just crush home runs in real life. The Rangers slugger continued his early romp through the MLB The Show Players League on Tuesday, winning all four of his games and improving his record to 8-0. There's still a long way to go before the playoffs,
Buttrey enlists 'the Mike Trout of MLB The Show'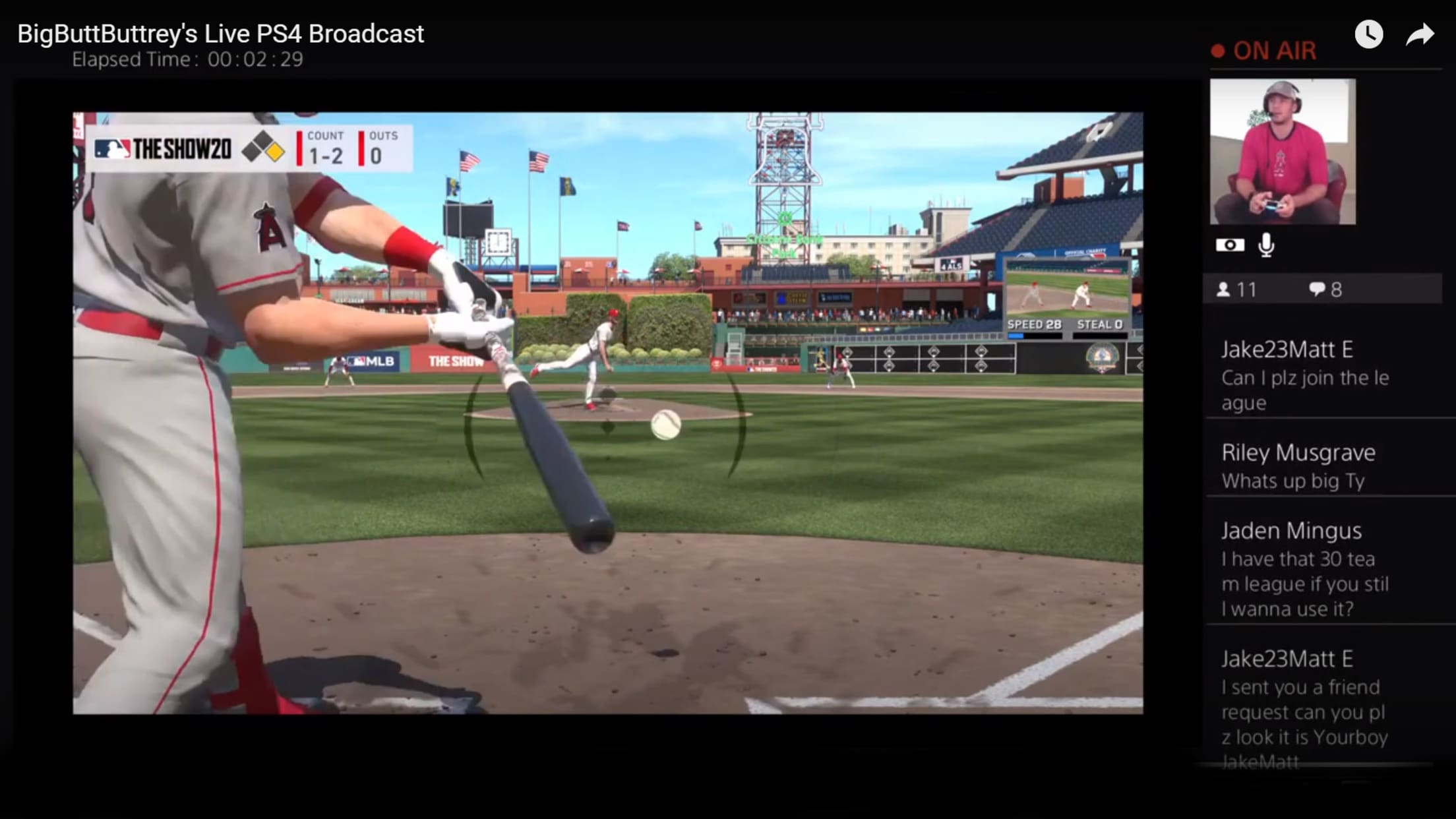 ANAHEIM -- Angels reliever Ty Buttrey is representing the organization in the MLB The Show Players League and said he's having fun with it, but also trying to take it seriously as a competitor. Buttrey is an avid gamer but mostly plays Xbox and hadn't played MLB the Show on
Pence, wife have epic walk-off in MLB The Show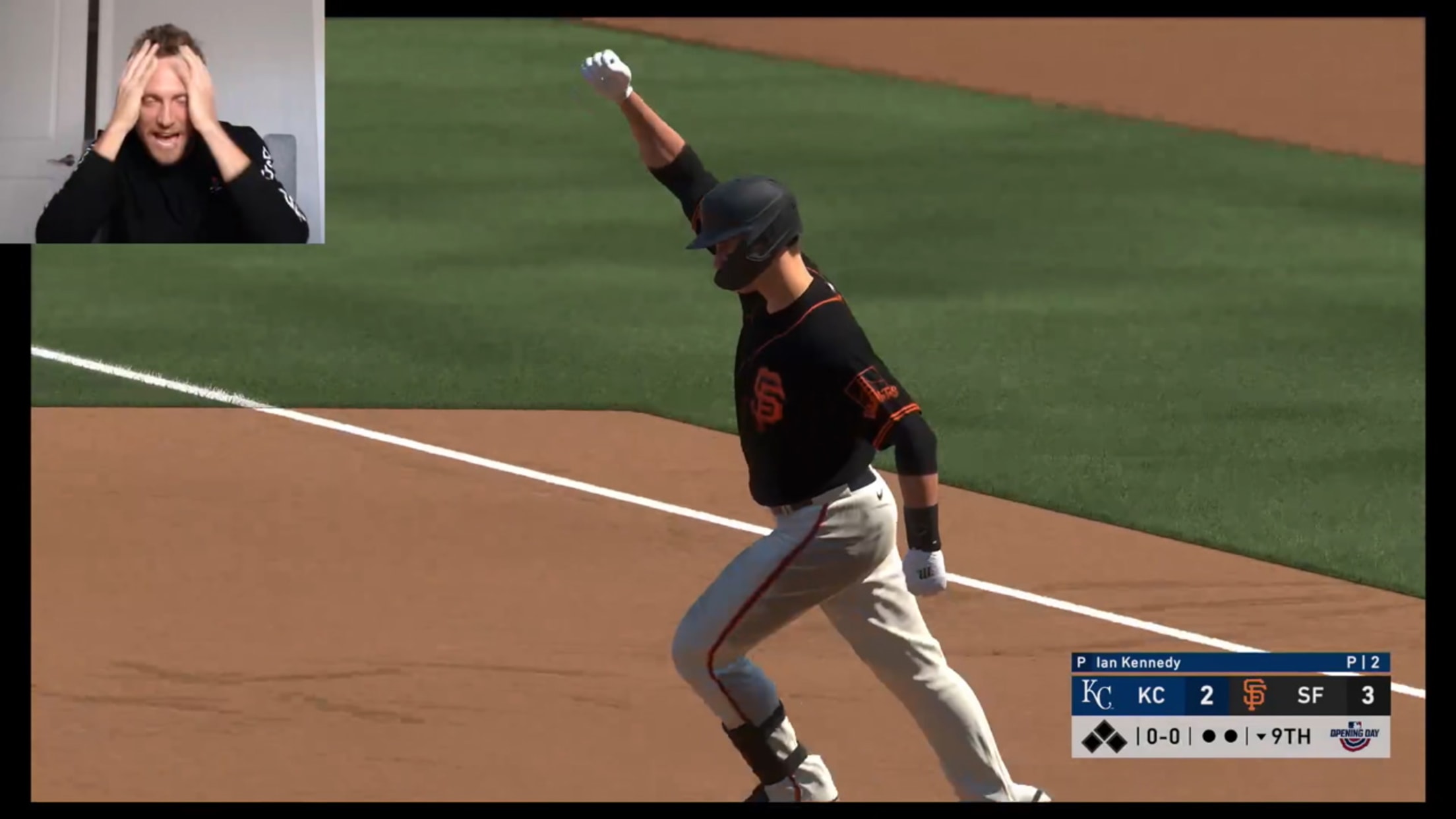 Switch out sunflower seeds for sugar packets, add in the virtual Soto Shuffle and mix in some celebratory karaoke and you have everything you need for some virtual baseball fun. The last of the contestants who had yet to play their first games in the MLB The Show Players League
Tatis Jr. gets WILD during Players League
Padres star lets his emotions roar in MLB The Show action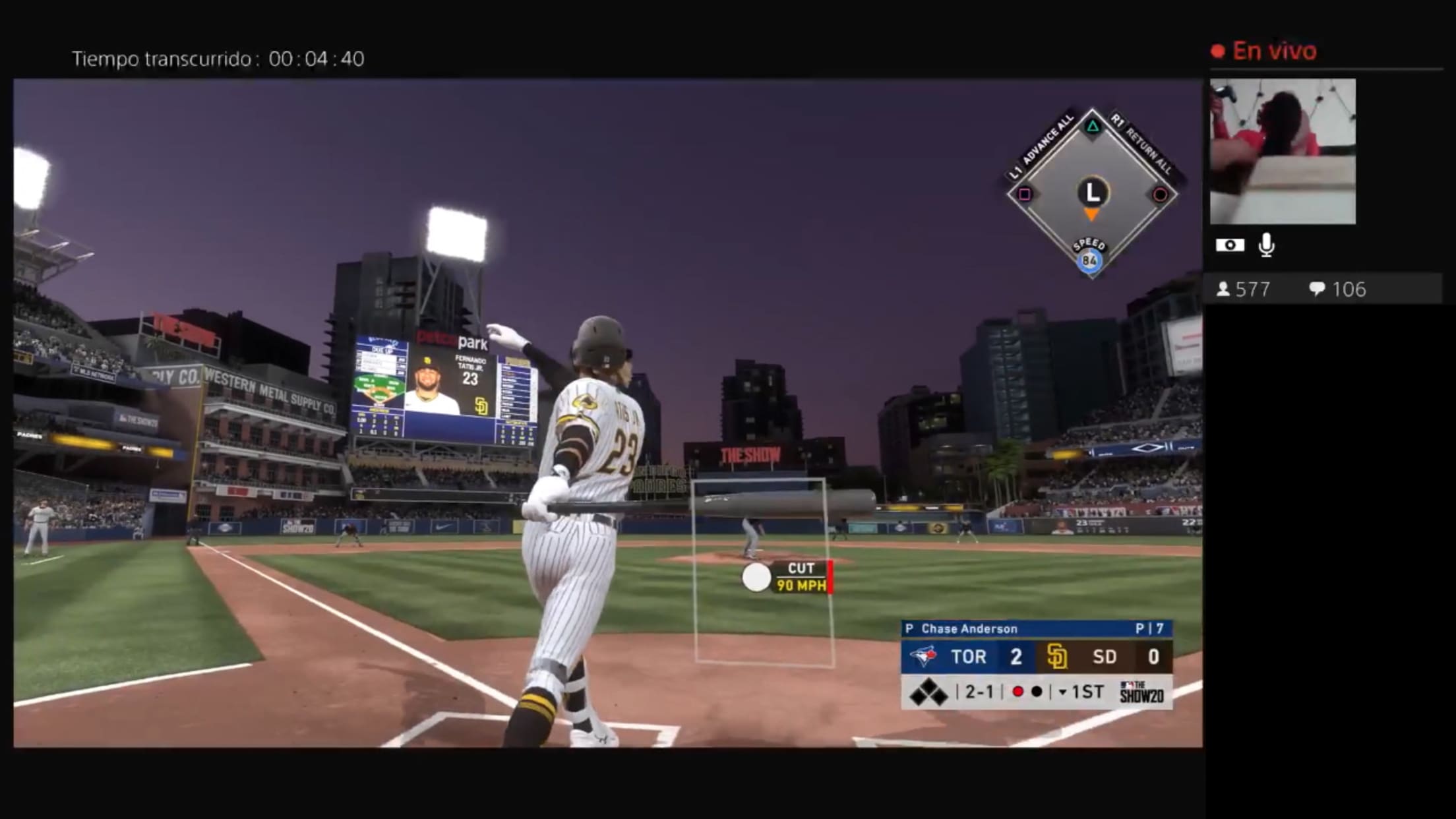 Let the kids play, indeed. The young pups of Major League Baseball took the MLB The Show Players League by storm on Sunday night, when the six competitors in action were headlined by 22-year-old Blue Jays shortstop Bo Bichette, 21-year-old Padres shortstop Fernando Tatis Jr. and 25-year-old White Sox ace
Bryce has hilarious MLB The Show tip for Rhys
Day 2 of Players League packed with walk-offs, banter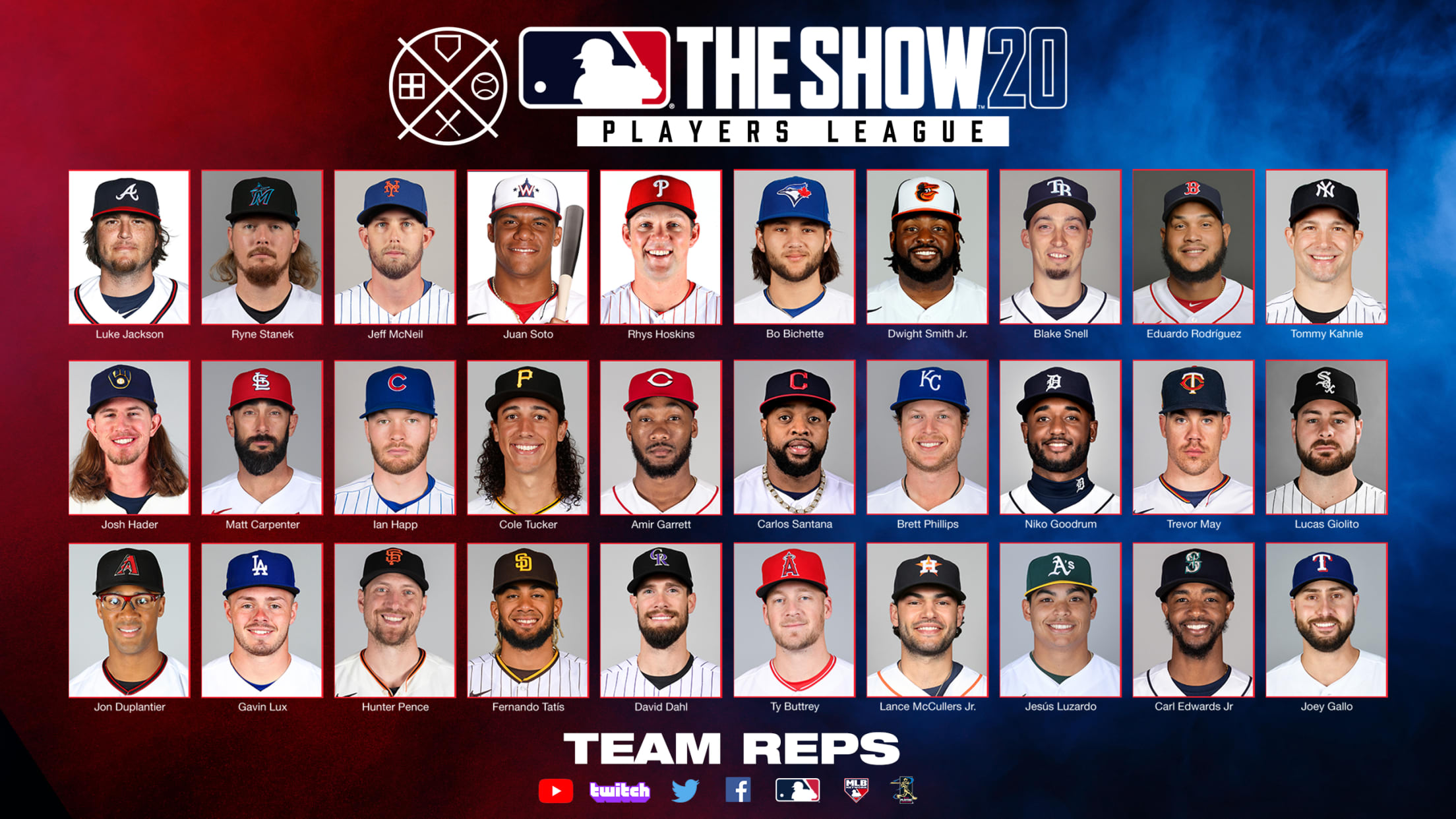 After a successful Day 1 on Friday, the MLB The Show Players League continued Saturday with six new participants and a ton of competitive and fun games. Ty Buttrey (Angels), Jon Duplantier (D-backs), Carl Edwards Jr. (Mariners), Niko Goodrum (Tigers), Rhys Hoskins (Phillies) and Jesús Luzardo (A's) were the six
Players League opens to homers, tricks, meltdowns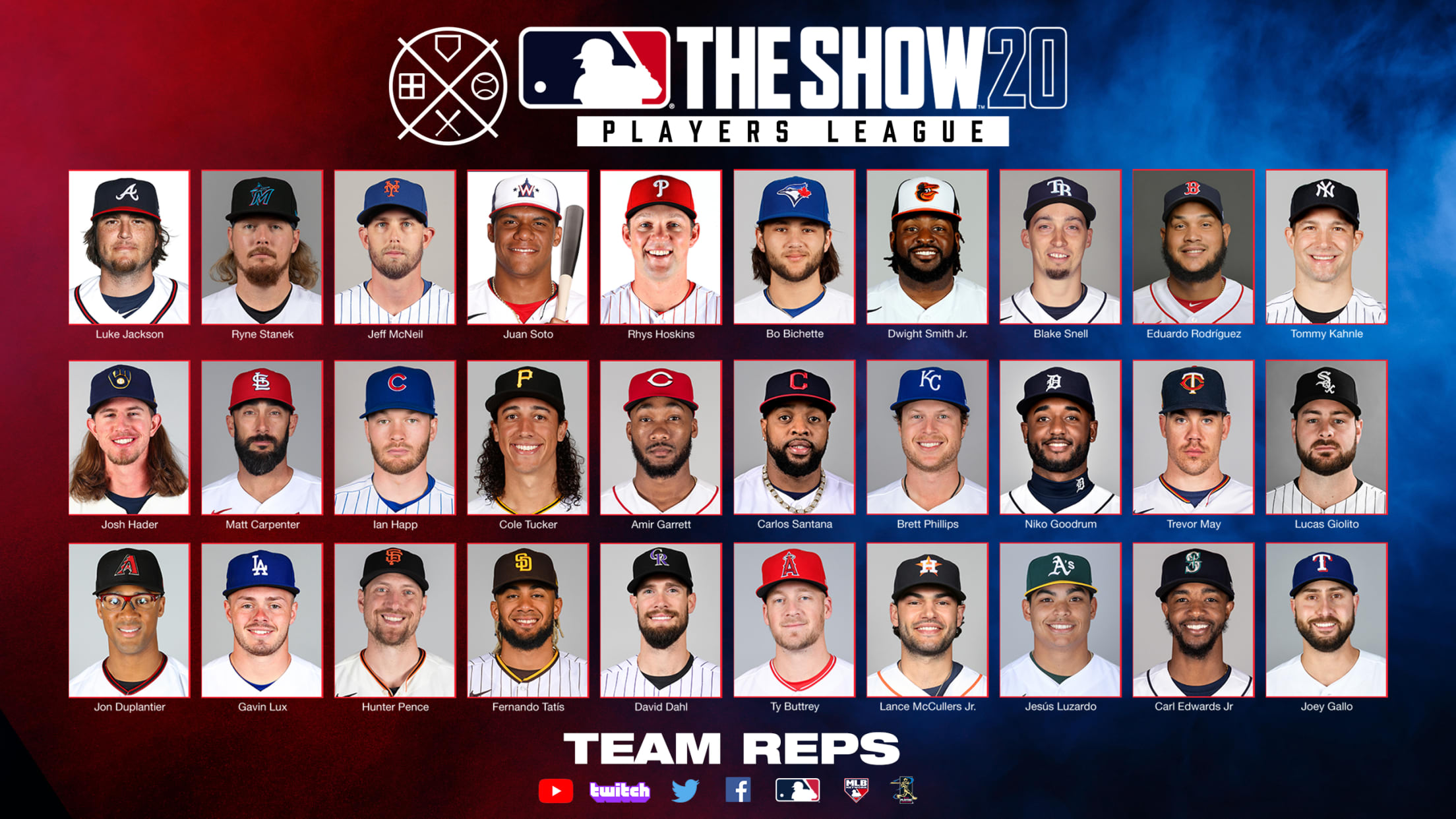 When Joey Gallo was told that the first-ever MLB The Show Players League was going to be a big event with promotions across the internet and social media, he admitted to having some nerves, fearing he would disappoint Rangers fans watching the streams. Gallo said the nerves stemmed from uncertainty