World Baseball Classic Day builds hype at the 'Home of Béisbol'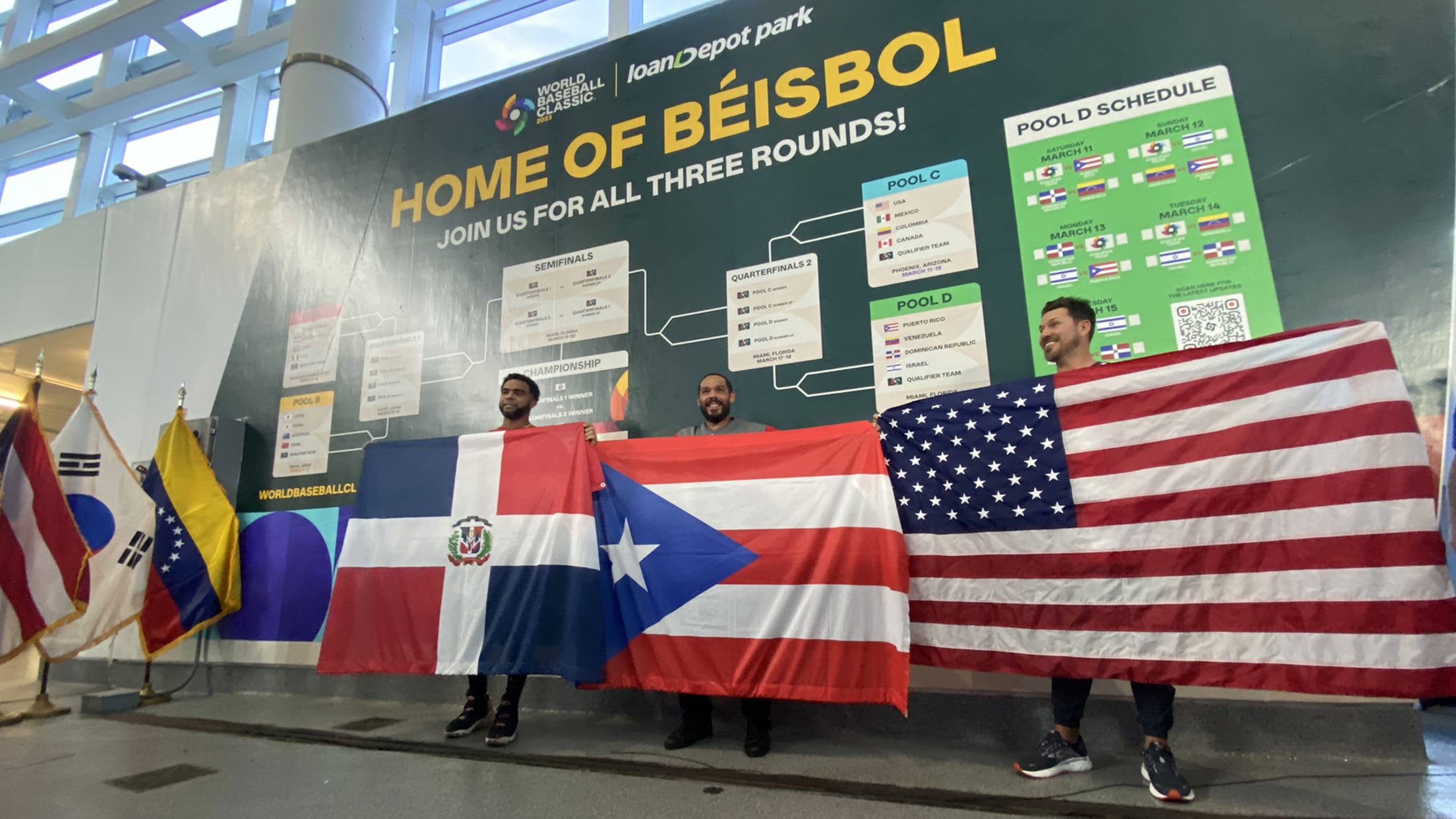 MIAMI -- Anticipation continues to build for the 2023 World Baseball Classic, which will return in March after a six-year hiatus. To add to that excitement, the Marlins held World Baseball Classic Day during Saturday night's matchup against the Nationals. It began with a mural unveiling and culminated with a
World Baseball Classic 2023 schedule announced for Miami, Phoenix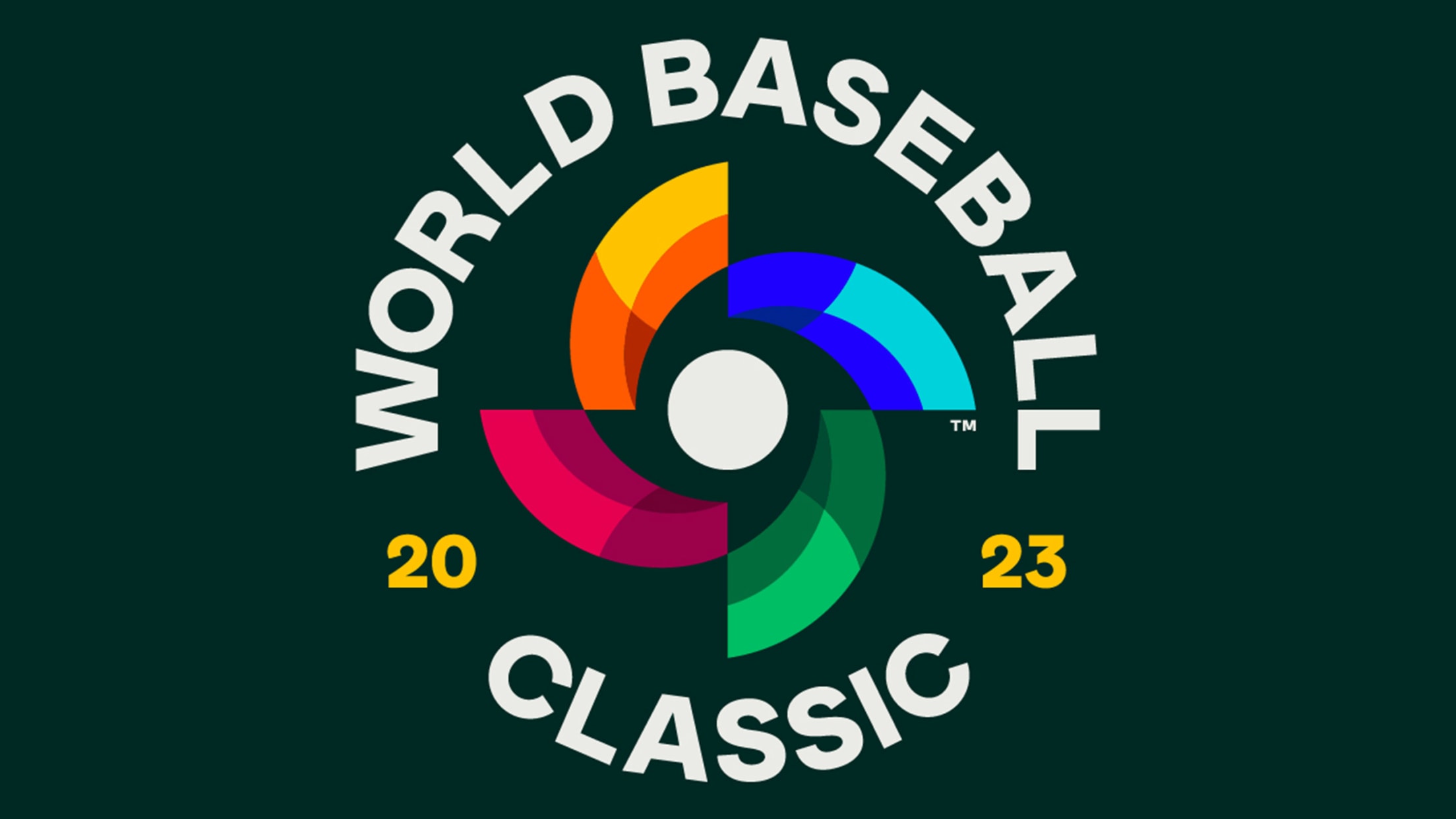 World Baseball Classic, Inc. (WBCI) today announced the schedule for the 2023 World Baseball Classic games taking place at Chase Field in Phoenix the home of the D-backs, and at loanDepot park in Miami, the home of the Marlins. Chase Field returns to host first-round games in 2023 after serving
Czech ousts Spain, qualifying for World Baseball Classic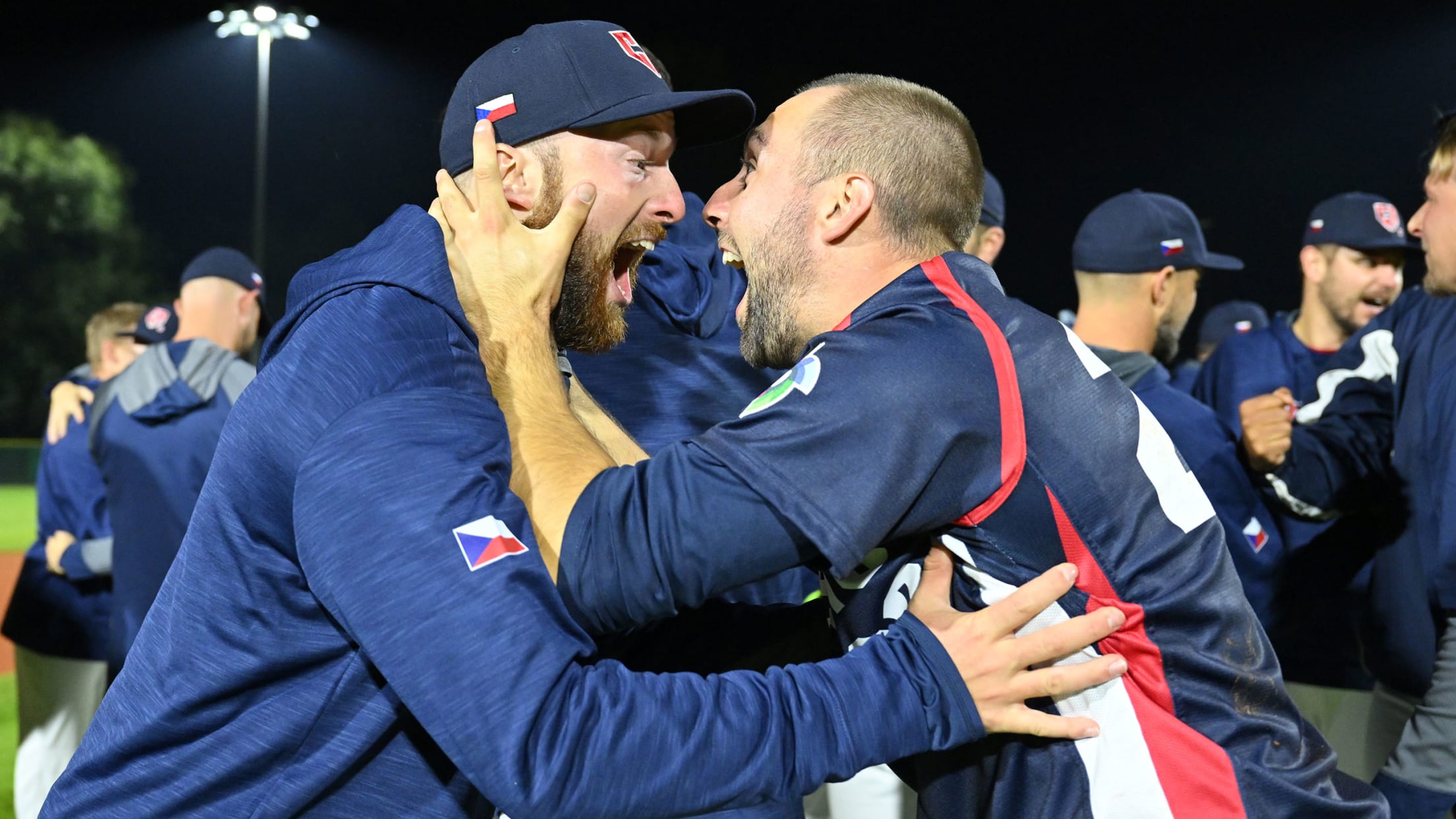 REGENSBURG, Germany -- In his day job, Martin Schneider fights fires. On Wednesday night, Schneider put out the red-hot Spain bats in the final game of the Regensburg Qualifiers for the 2023 World Baseball Classic, leading the Czech Republic to a 3-1 win that clinched its spot in next spring's
Great Britain punches ticket to World Baseball Classic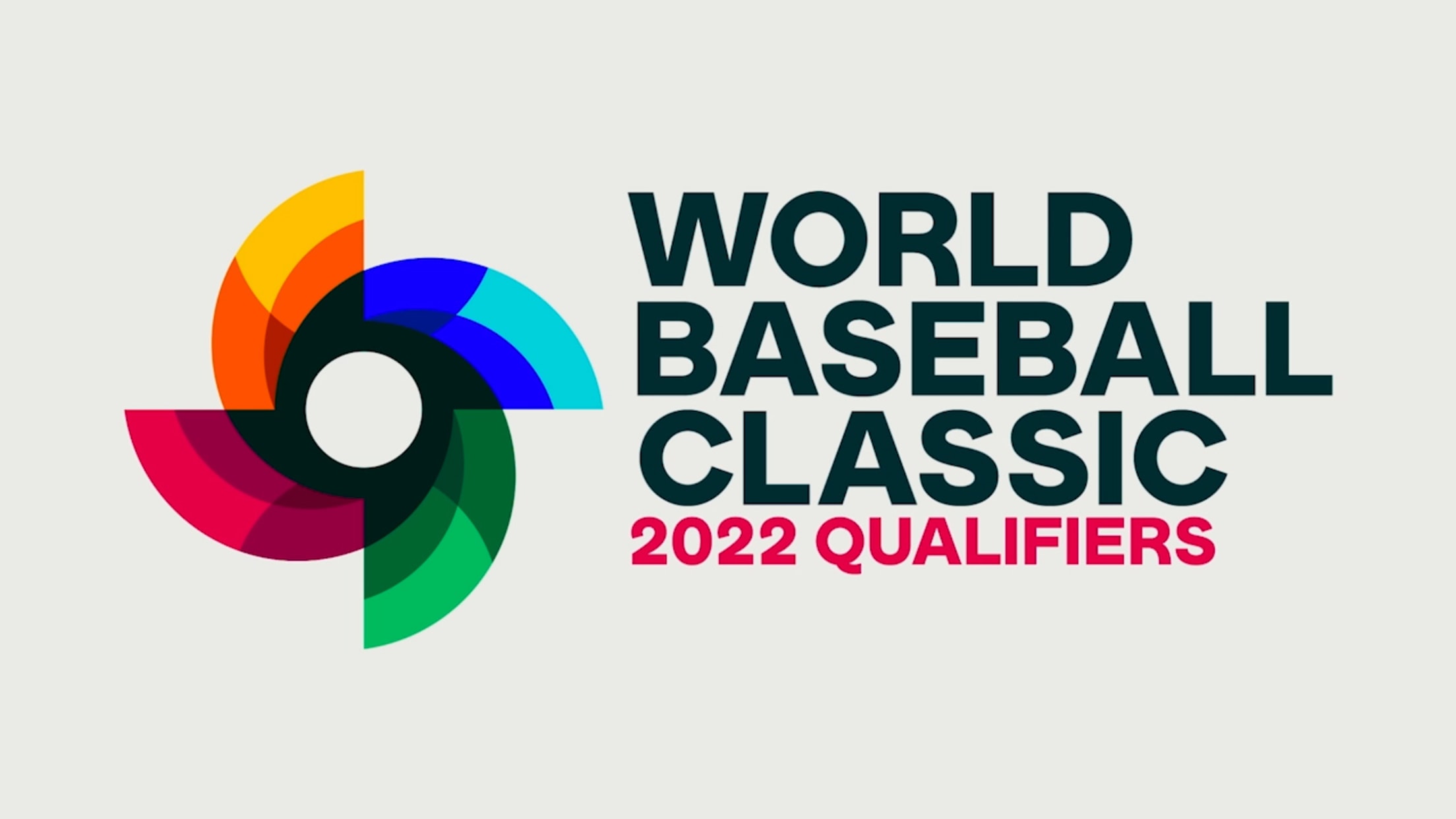 The Regensburg Qualifier in Germany at Armin-Wolf-Arena concludes today with Czech Republic vs. Spain, with the winner joining Great Britain in next year's World Baseball Classic. All qualifying games will be available to fans around the world on the World Baseball Classic YouTube and Facebook pages, as well as at
Great Britain makes stunning comeback to qualify for 1st World Baseball Classic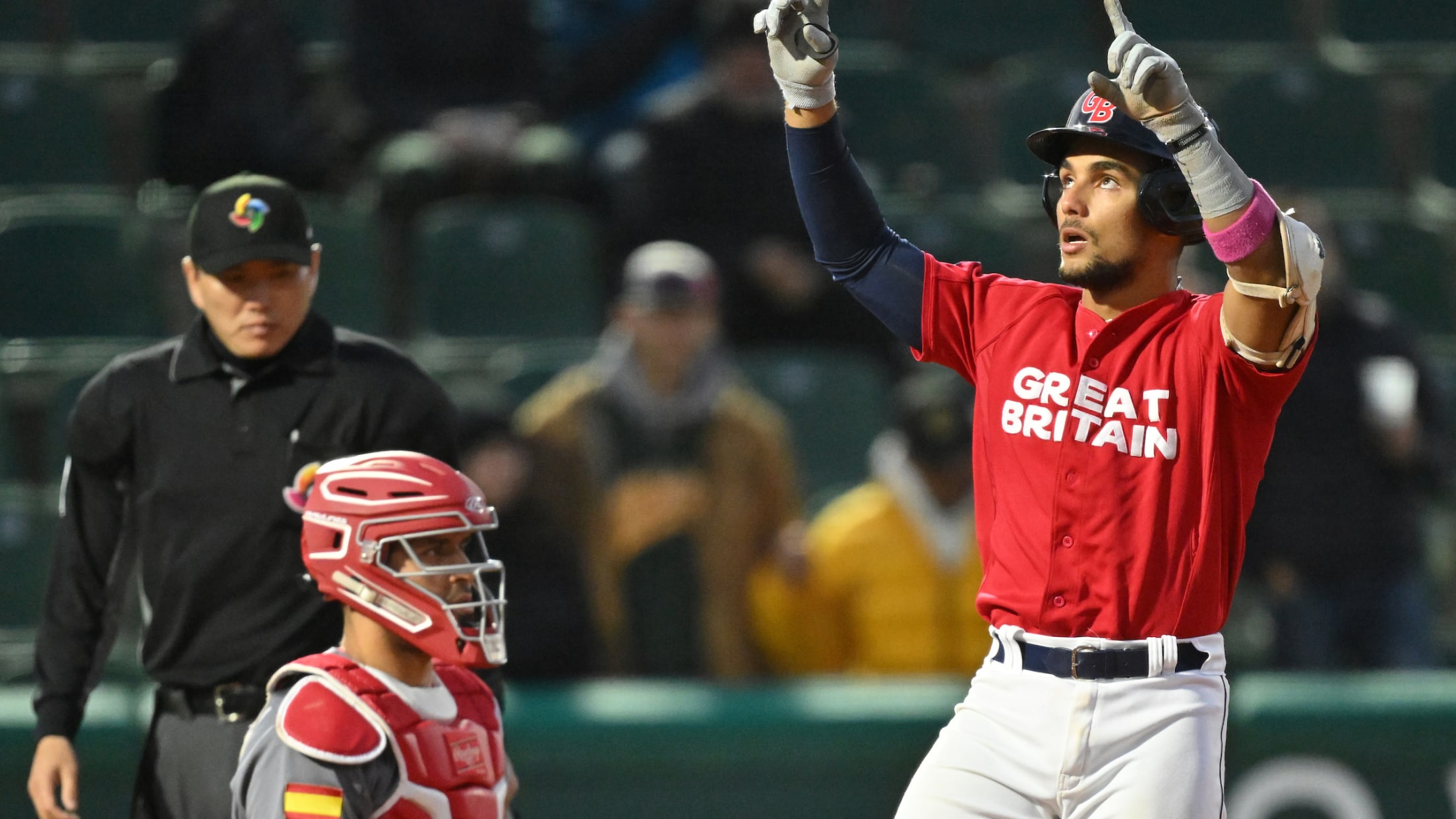 For nine innings, Spain held the lead. For nine innings, Spain and its team of former Major Leaguers and affiliated veterans looked certain to advance to its first World Baseball Classic since 2013. They jumped out to a 4-0 lead in the top of the first, before eventually seeing it
This Bavarian baseball field is like something out of a folktale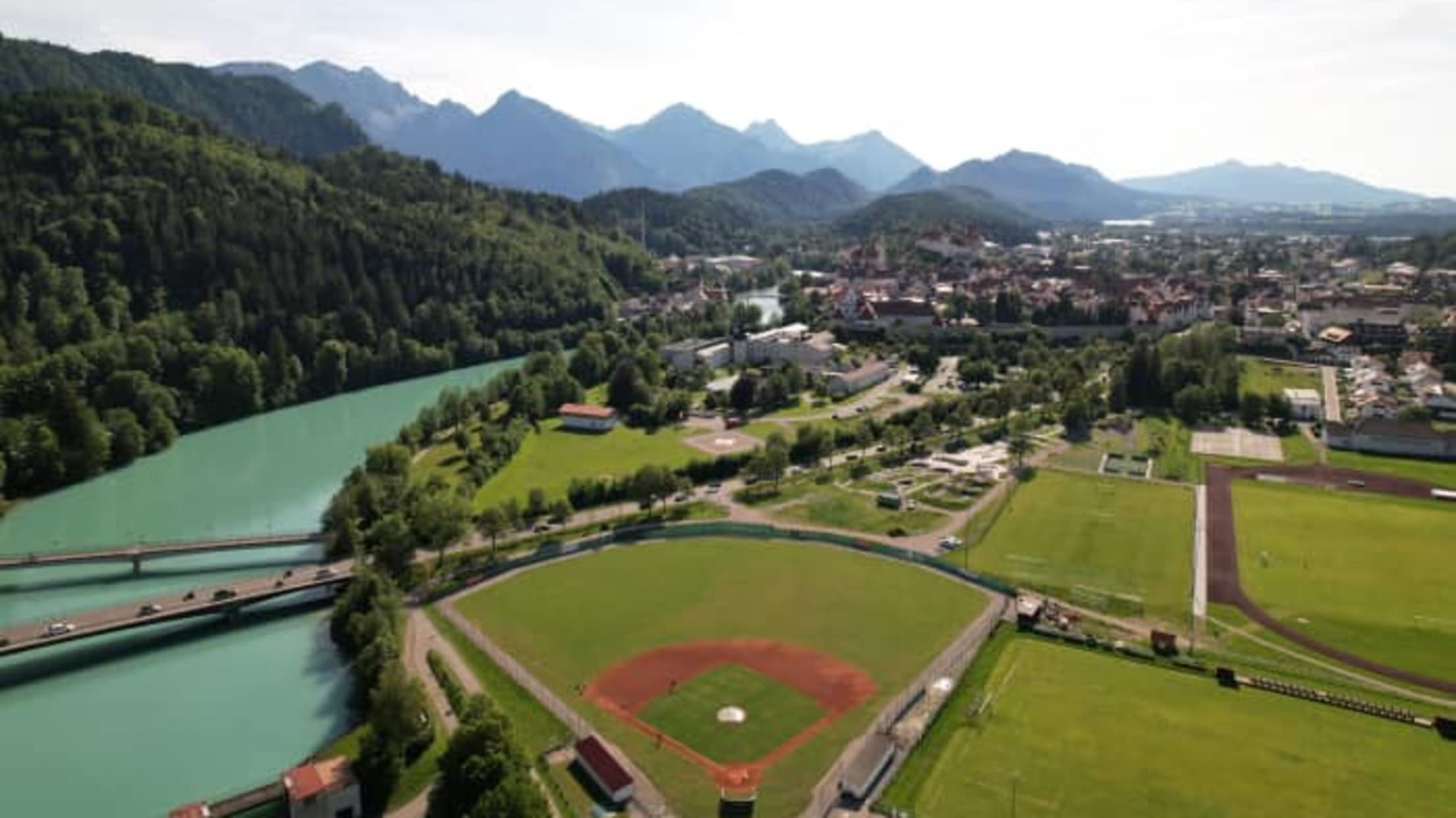 For years, the Royal Bavarians, out of Germany baseball (aka Bundesliga's) 2nd league, didn't even have a real field to play on. Füssen, where they're located, is a hockey town. There are ice rinks dotted across the country's southernmost city. Soccer is also, of course, pretty big. And one of
Top Mariners prospect Ford goes yard for Great Britain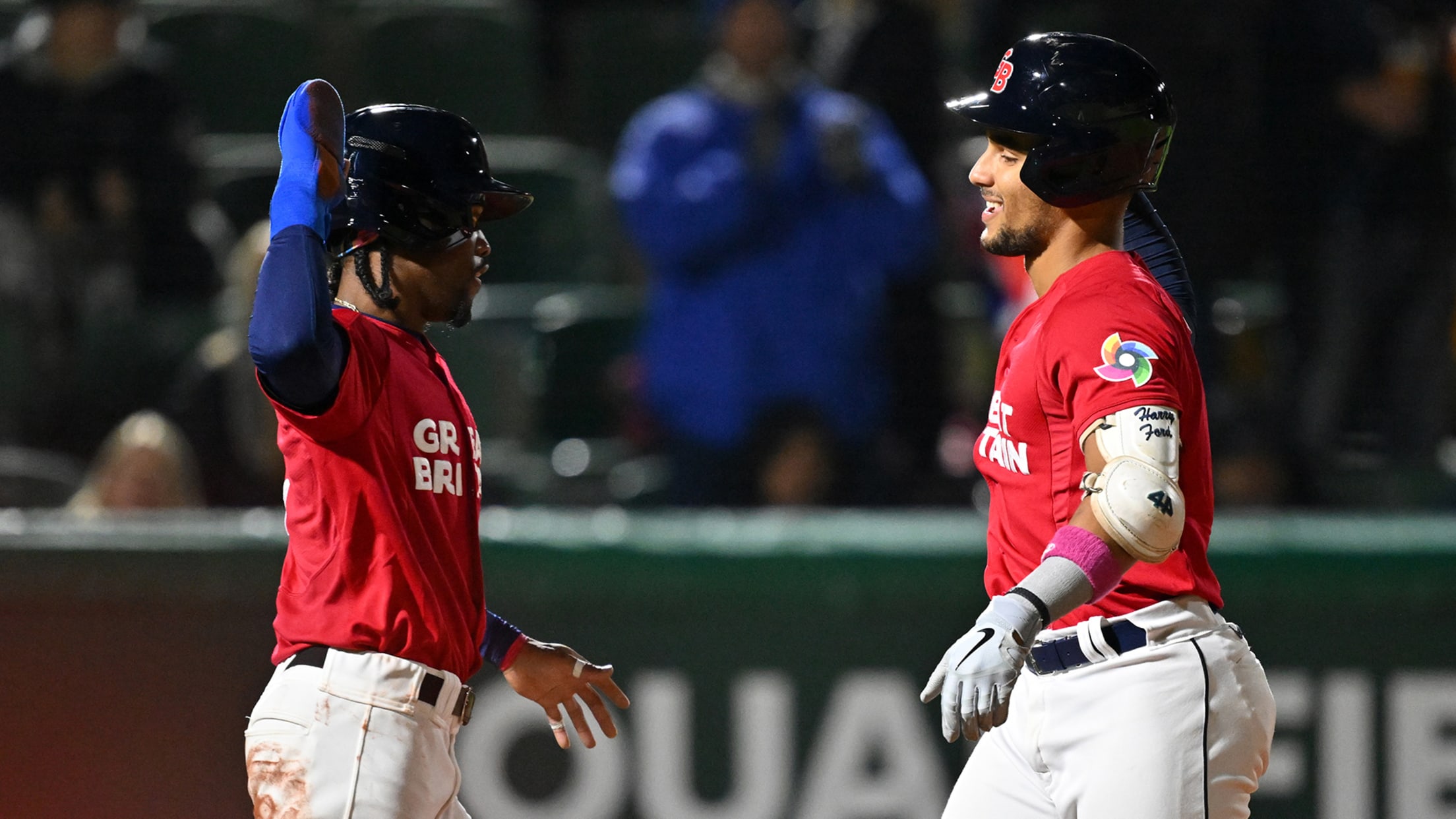 Less than a week ago, Harry Ford was playing for the Single-A Modesto Nuts, finishing up his first full professional season. Now, the Mariners' top prospect is doing his part to ensure Great Britain makes it to the World Baseball Classic for the first time. The six-team Regensburg Qualifier got
All you need to know before the Classic's Regensburg Qualifier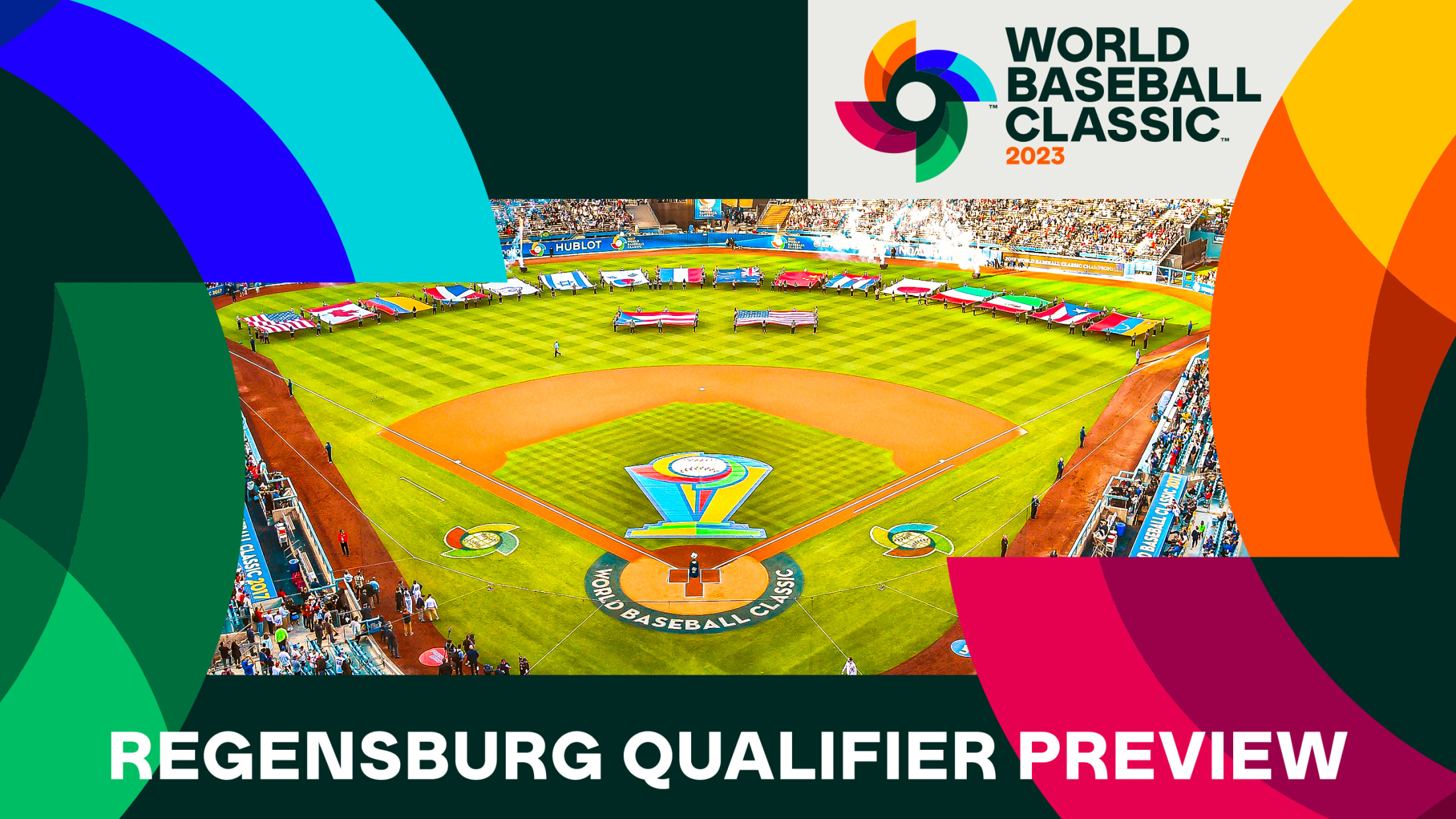 Six nations enter the Regensburg Qualifier and only two will earn a chance to play in the World Baseball Classic tournament beginning this March. With the tournament growing to 20 teams for 2023, more nations than ever before could go on a Cinderella run like Israel's at the 2017 tournament.
How to watch and stream the World Baseball Classic Regensburg Qualifiers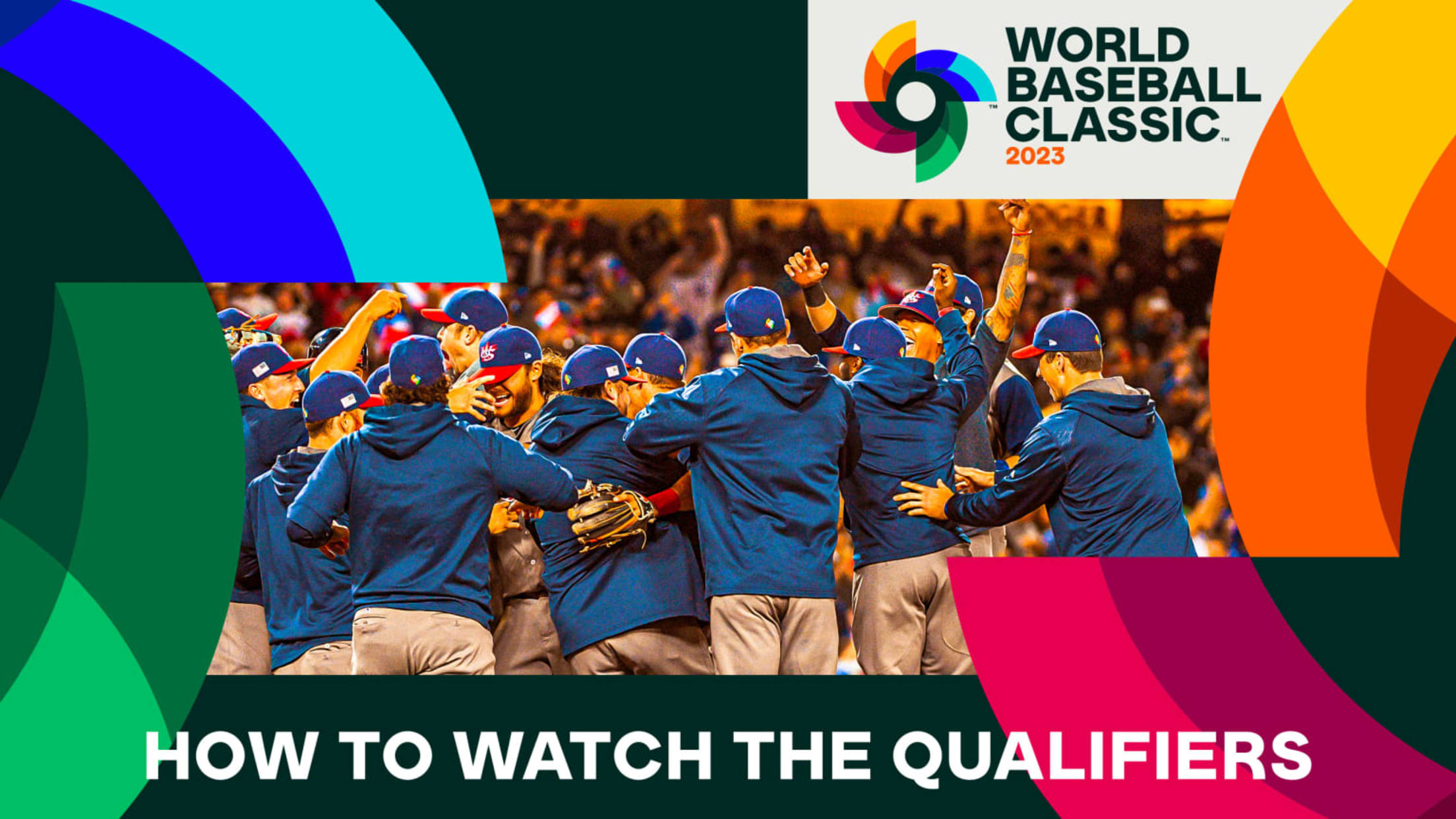 The World Baseball Classic tournament may not begin until March 8, but four nations still need to punch their tickets. Dreams will be made and plenty of hearts will be broken at the upcoming qualifier tournaments in Regensburg (Sept. 16-21) and Panama City (Sept. 30-Oct. 5). First up: the Regensburg
Germany is ready to make a run at Regensburg's Qualifiers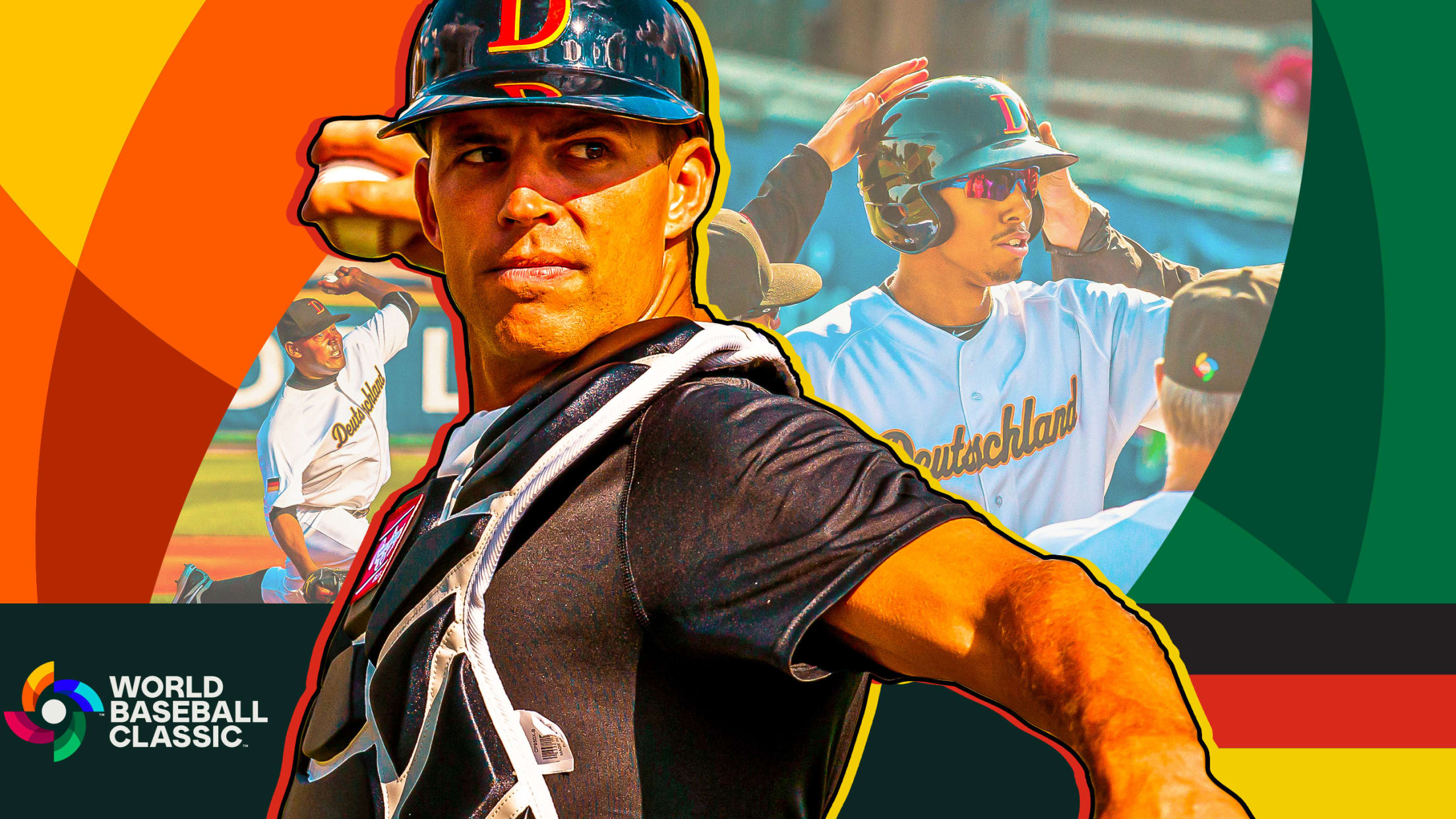 Will Ohman, the former Major League pitcher and two-time member of the German National Team at the World Baseball Classic Qualifiers, was once walking in his national team hoodie. A woman walked past him and did a double take. "Where did you get that?" she asked, incredulous. "There's no baseball
Rockies reliever Jake Bird commits to Team Israel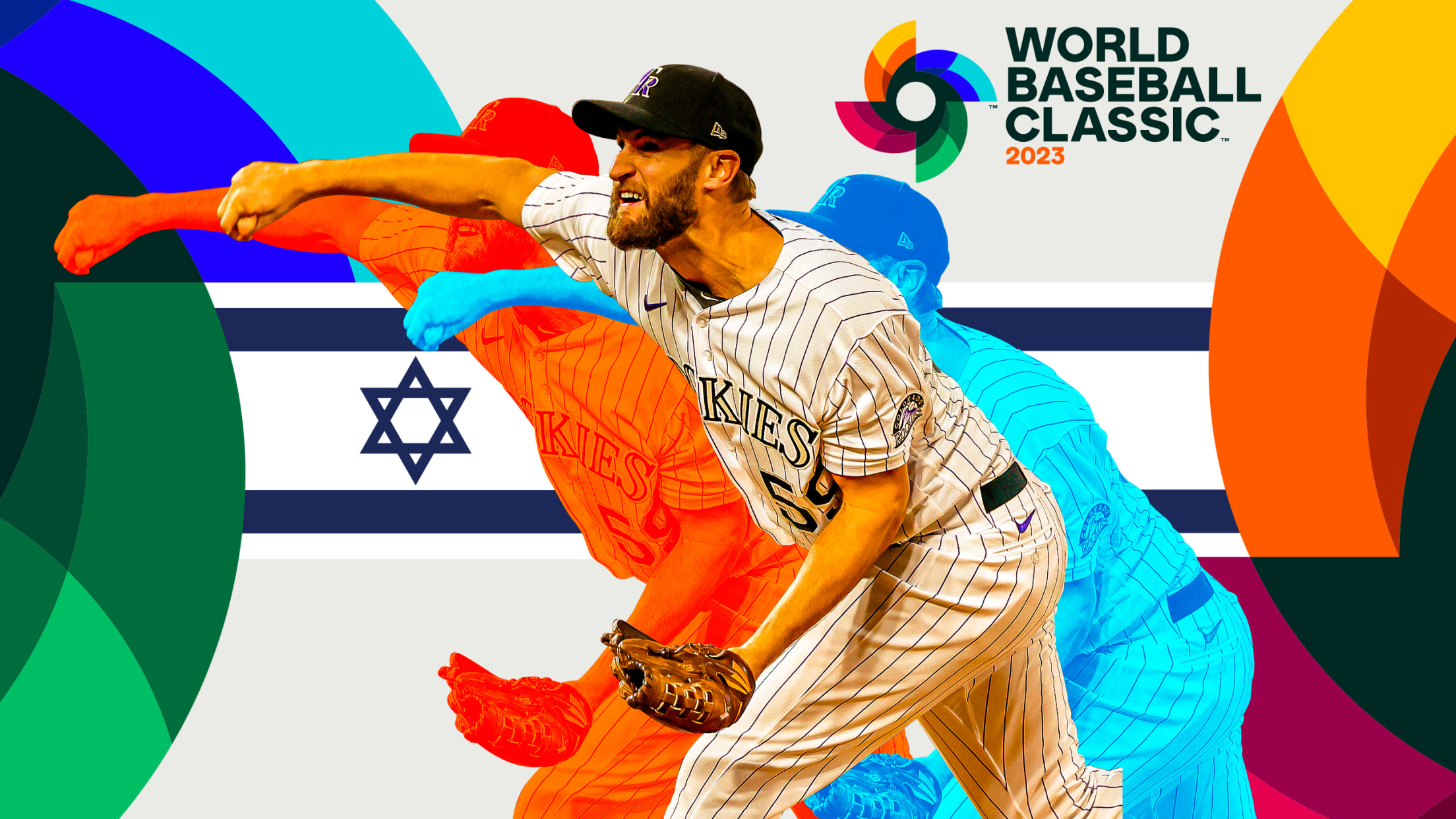 Jake Bird is flying worldwide. The Colorado Rockies rookie reliever committed to Team Israel for the 2023 World Baseball Classic on Wednesday.
Javier Báez commits to Puerto Rico for 2023 World Baseball Classic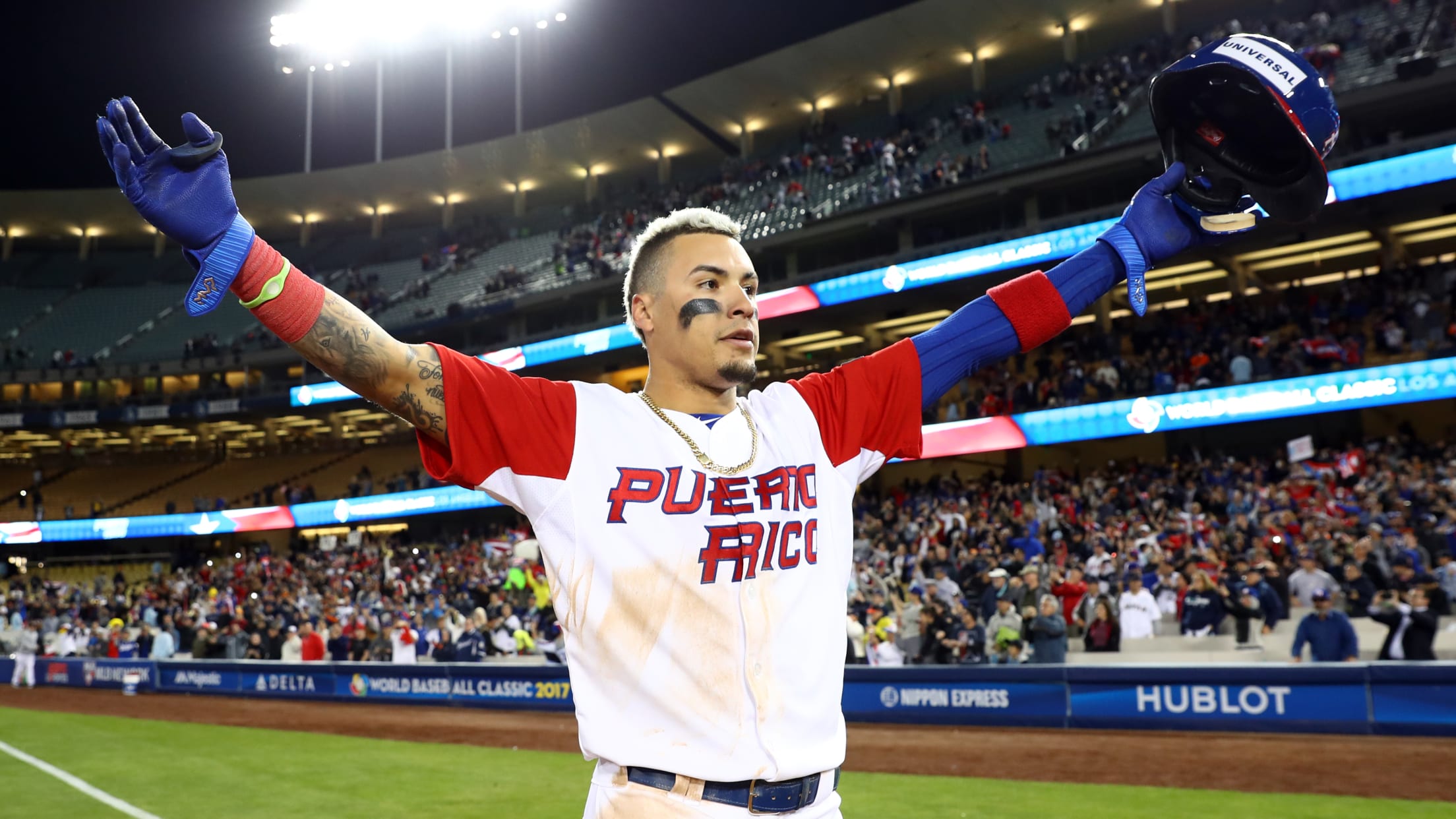 There will be a little more magic at next spring's World Baseball Classic. On Wednesday, Javier "El Mago" Báez committed to represent Puerto Rico in the tournament. The infielder previously played for Puerto Rico in 2017, when the squad finished second after losing to the United States in the finals.
'An honor for me': Urías to represent Mexico in World Baseball Classic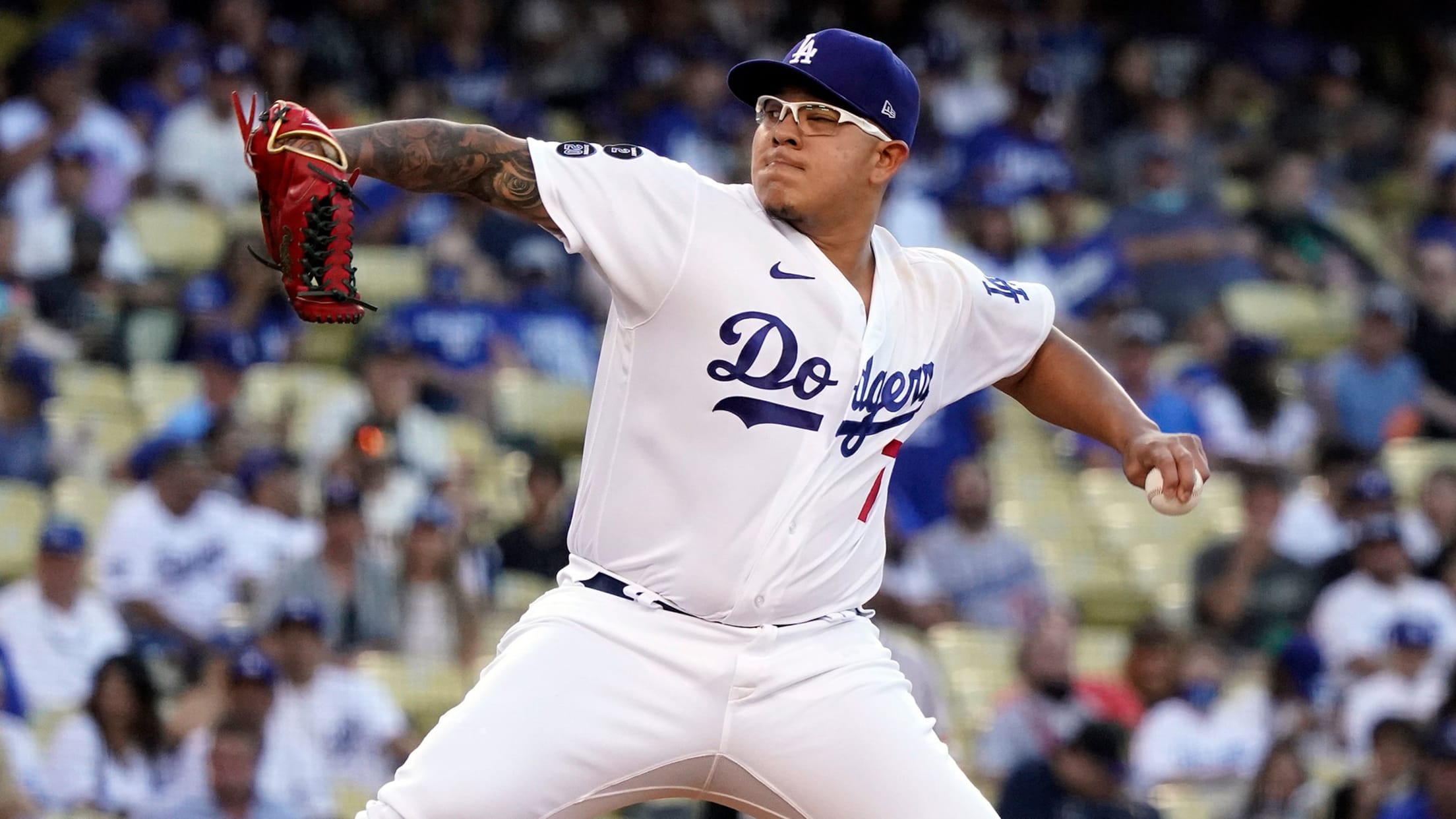 LOS ANGELES -- The Dodgers will be well represented in the upcoming World Baseball Classic. A few weeks ago, Mookie Betts, Trea Turner and Will Smith made their commitment to Team USA. Freddie Freeman has also said he'll play for Team Canada. On Tuesday, it was Dodgers ace Julio Urías'
Edwin Díaz intends to play for Puerto Rico at '23 World Baseball Classic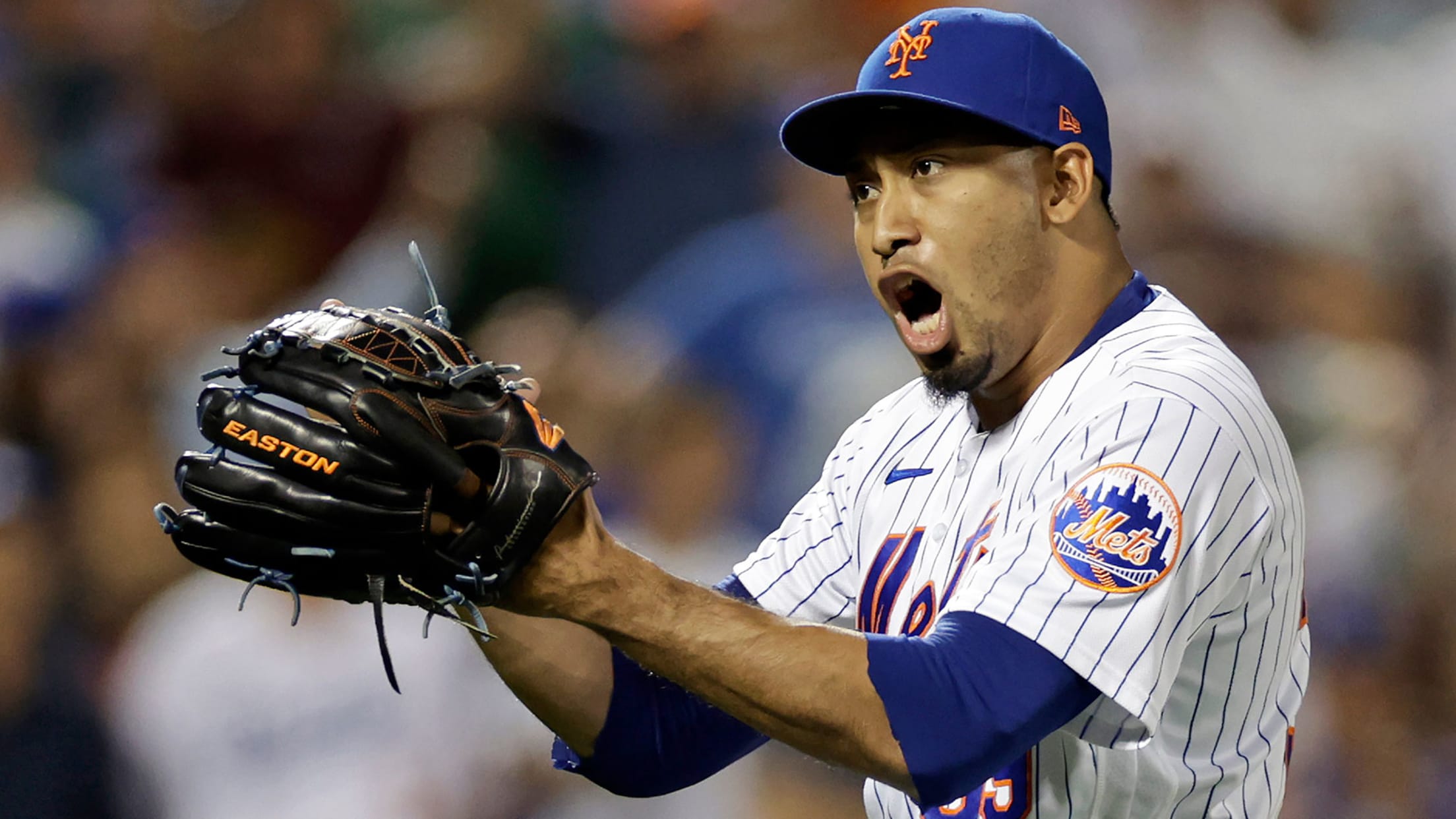 Sound the trumpets! Yes, Mets closer Edwin Díaz -- who has become a baseball sensation this season as he's posted a 1.52 ERA with 29 saves while entering to Blasterjaxx's "Narco" -- has committed to representing Puerto Rico at next March's World Baseball Classic. This will be the closer's second
Ian Kinsler to manage Israel at 2023 World Baseball Classic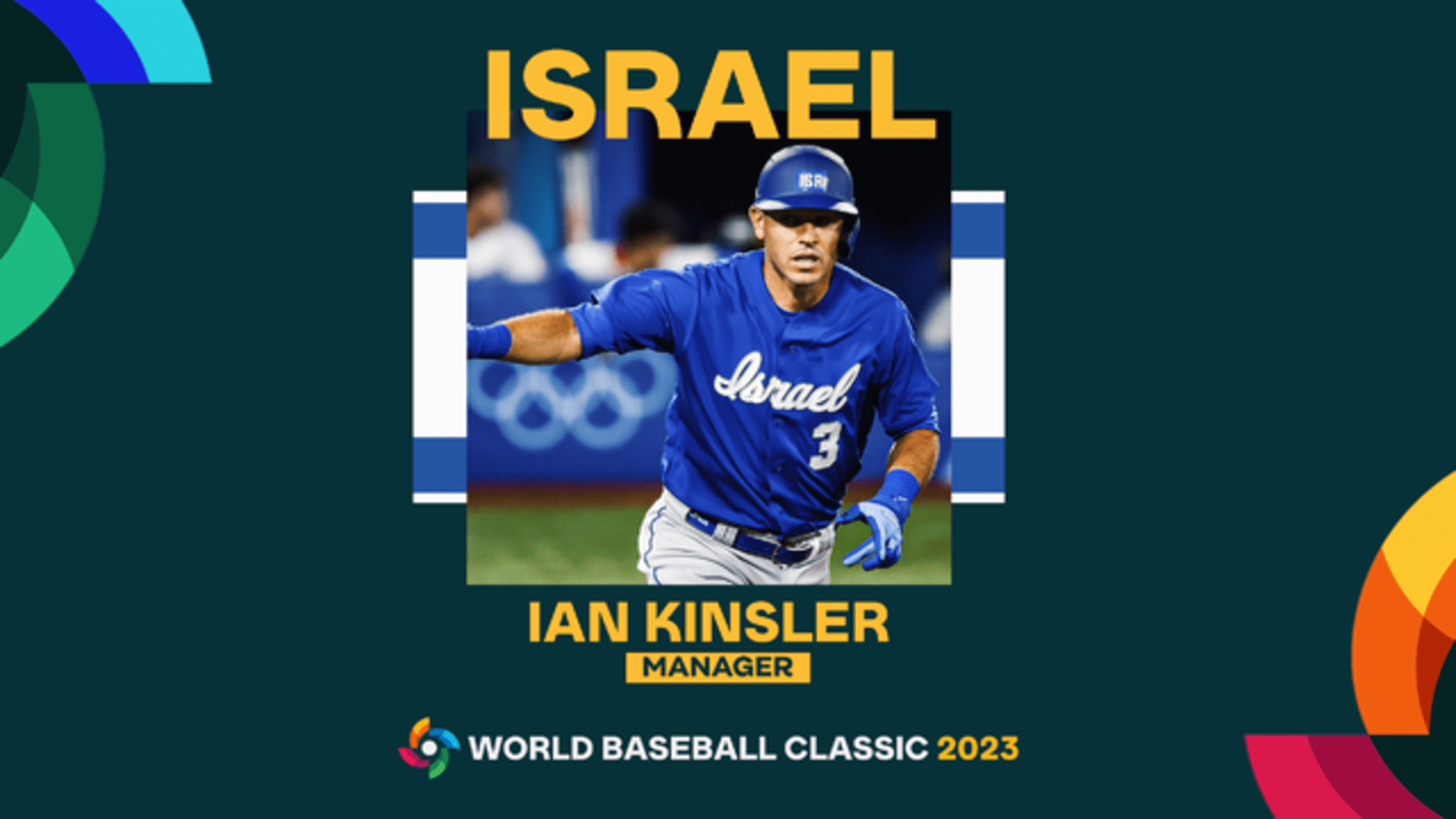 Ian Kinsler has one World Baseball Classic title on his mantle and now he wants another one. This time, though, it will be for a different country and in a different role. Kinsler, who hit .267/.353/.400 with 1 home run and 3 RBIs as part of the World Baseball Classic-winning
Stroman -- '17 USA MVP -- to rep Puerto Rico in '23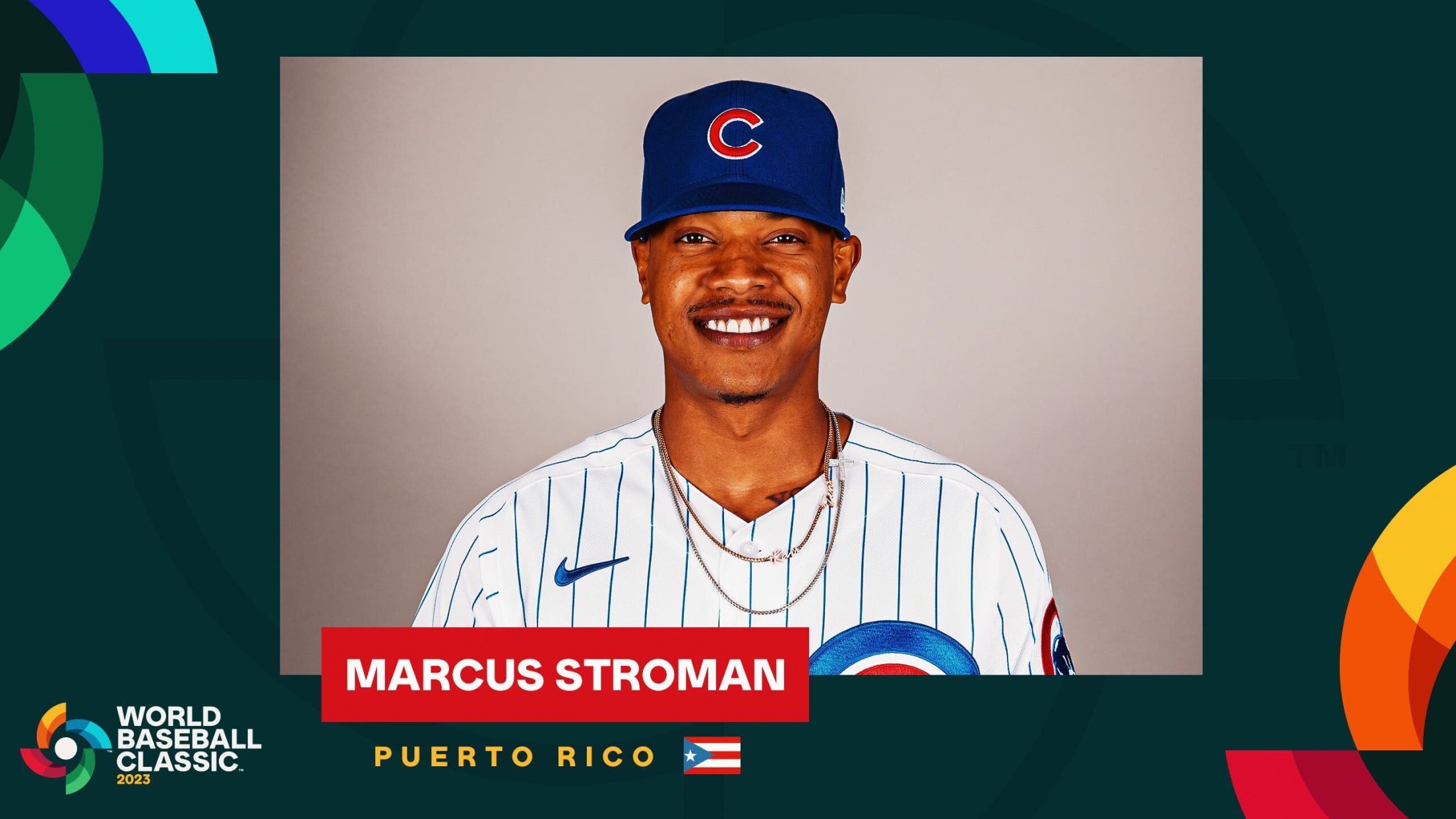 Cubs starting pitcher Marcus Stroman is returning to the World Baseball Classic in 2023. Although this time, he'll be wearing a new uniform. Stroman, the 2017 tournament MVP for Team USA, officially committed to Puerto Rico's World Baseball Classic roster on Thursday. Official rosters will be released during the offseason.
World Baseball Classic Qualifiers 2022 schedule released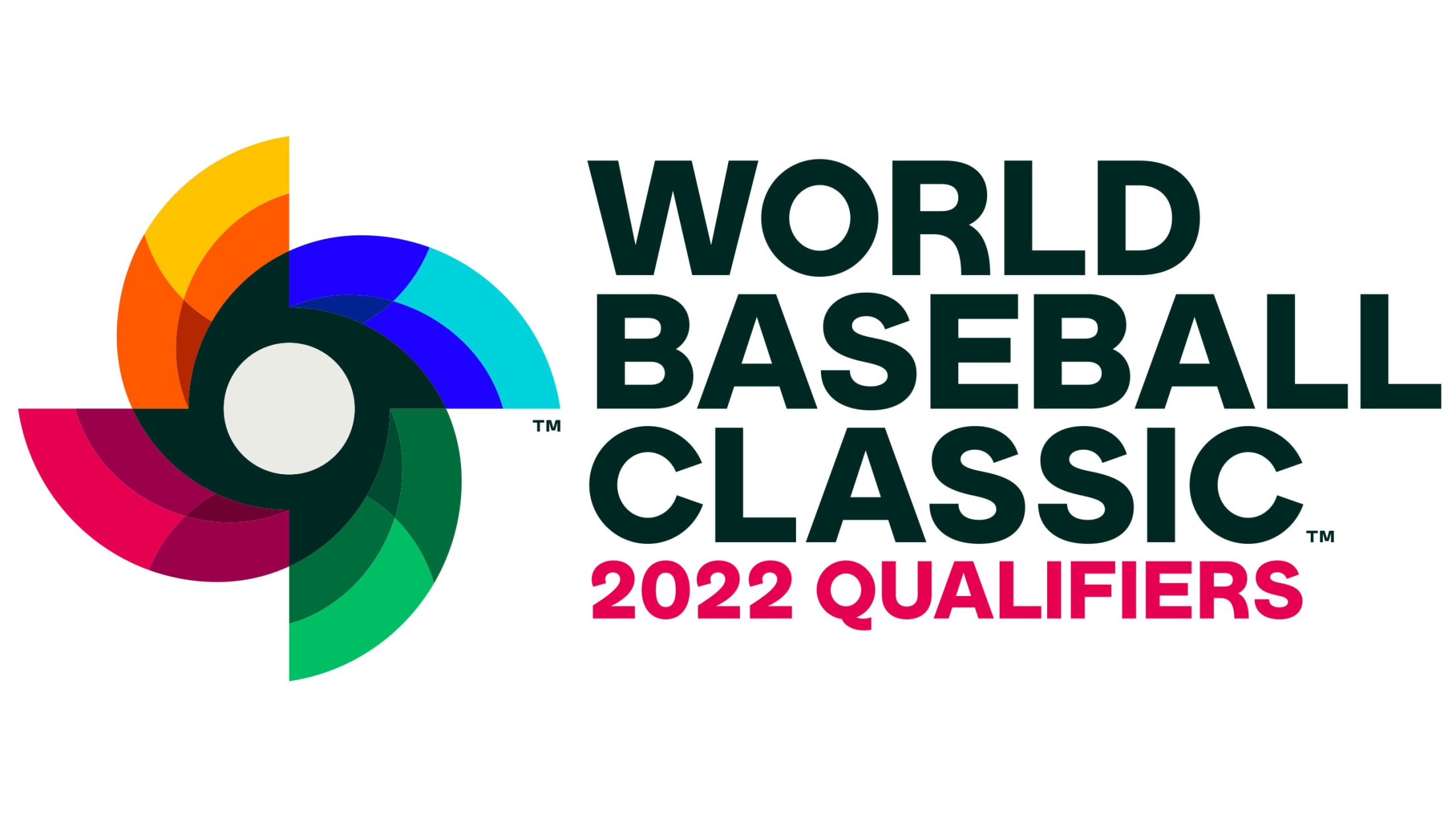 World Baseball Classic, Inc. on Thursday announced the schedule for the qualifying rounds of the 2023 World Baseball Classic. The Qualifiers will be played in Regensburg, Germany, at Armin-Wolf-Arena from Sept. 16-21 and in Panama City, Panama, at Rod Carew National Stadium from Sept. 30-Oct. 5. The Regensburg Qualifier will
Trea Turner is 'All in' for Team USA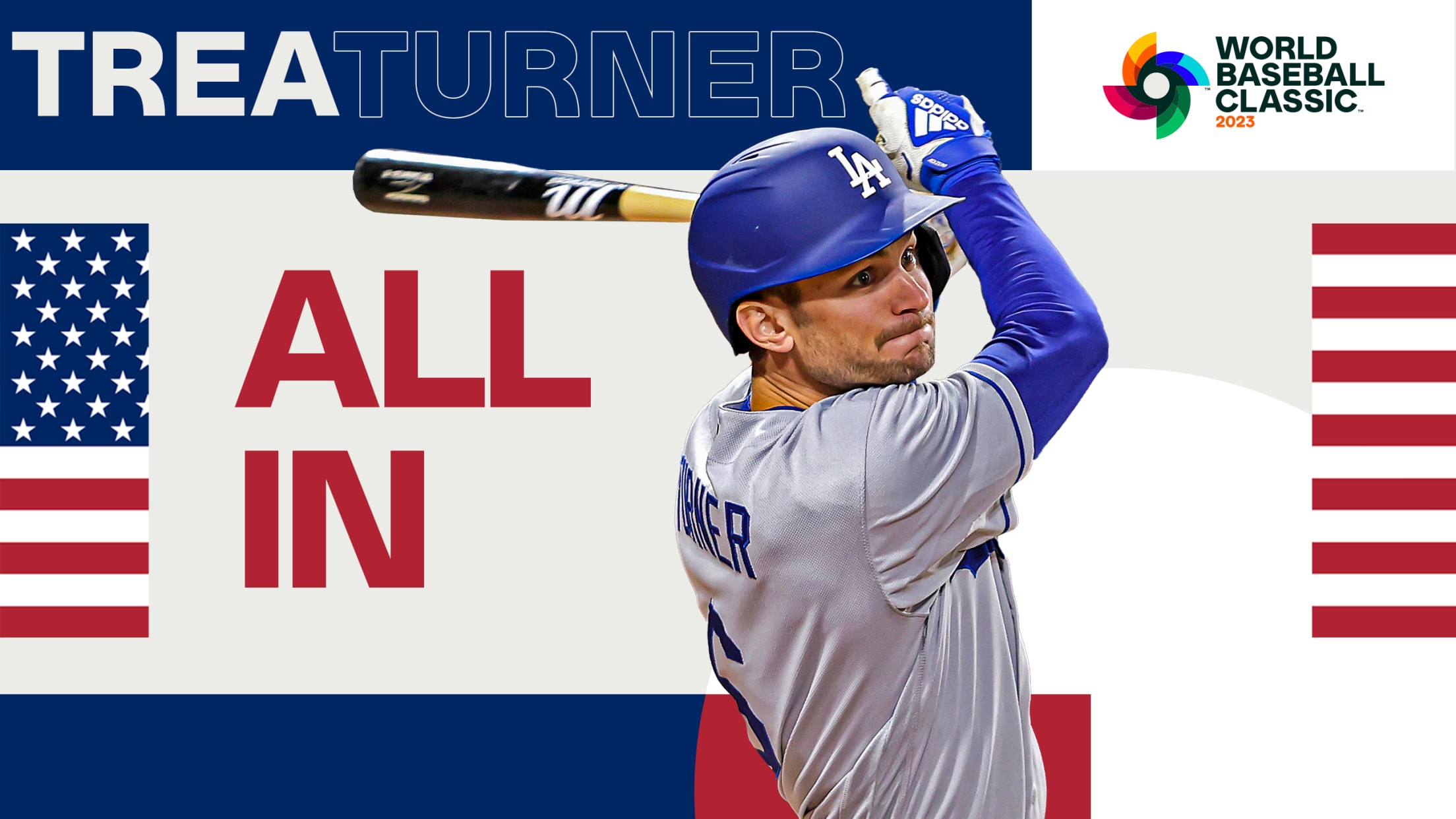 He's among the fastest men in baseball and has the undisputed prettiest slide in the sport. Now, Trea Turner is taking those skills to next spring's World Baseball Classic as the Dodgers shortstop is "All in" for Team USA.
Will Smith latest to commit to Team USA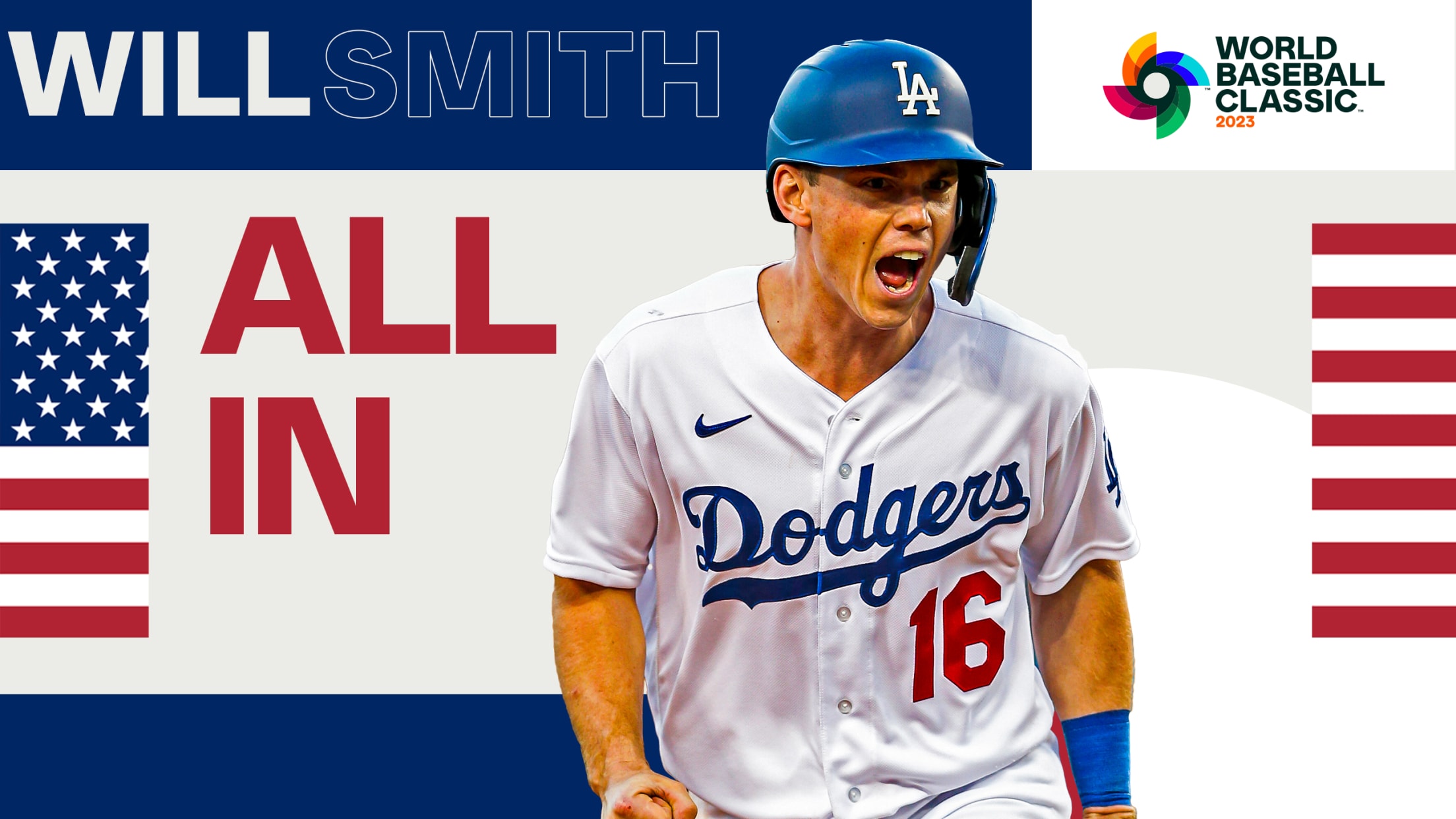 MIAMI -- For a few years now, Will Smith has been one of the most valuable -- and underappreciated -- members of the Dodgers, and he could be the key to Los Angeles winning another World Series title in 2022. Smith was left off the National League All-Star team this
Kyle Tucker commits to Team USA for 2023 World Baseball Classic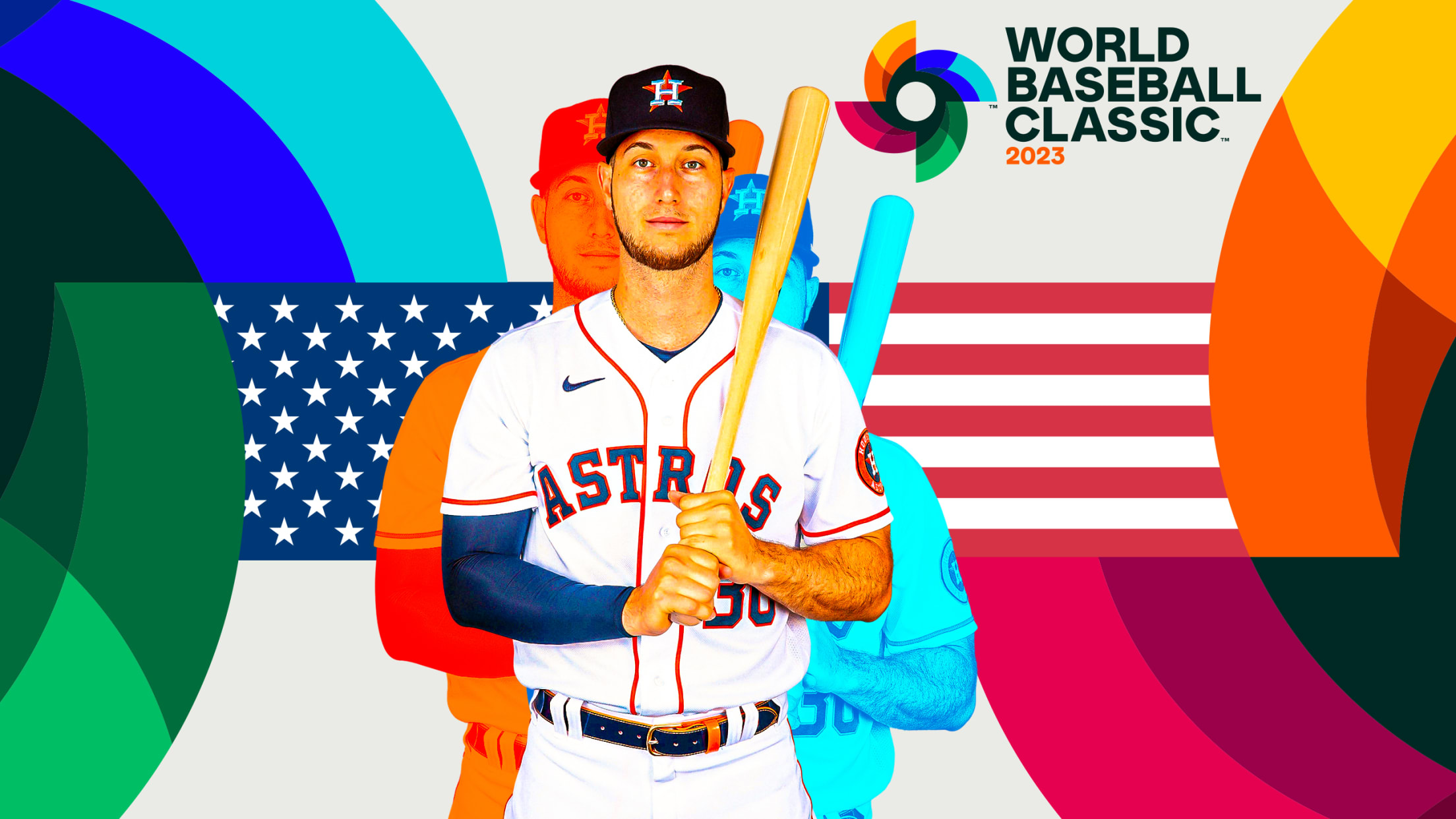 HOUSTON -- Astros outfielder Kyle Tucker, a first-time All-Star this year, has committed to play in the 2023 World Baseball Classic for Team USA. Tucker said representing his country is a huge honor. "It should be a lot of fun," he said on Saturday. "I don't think they have the
Tim Anderson is 'all in' for Team USA for 2023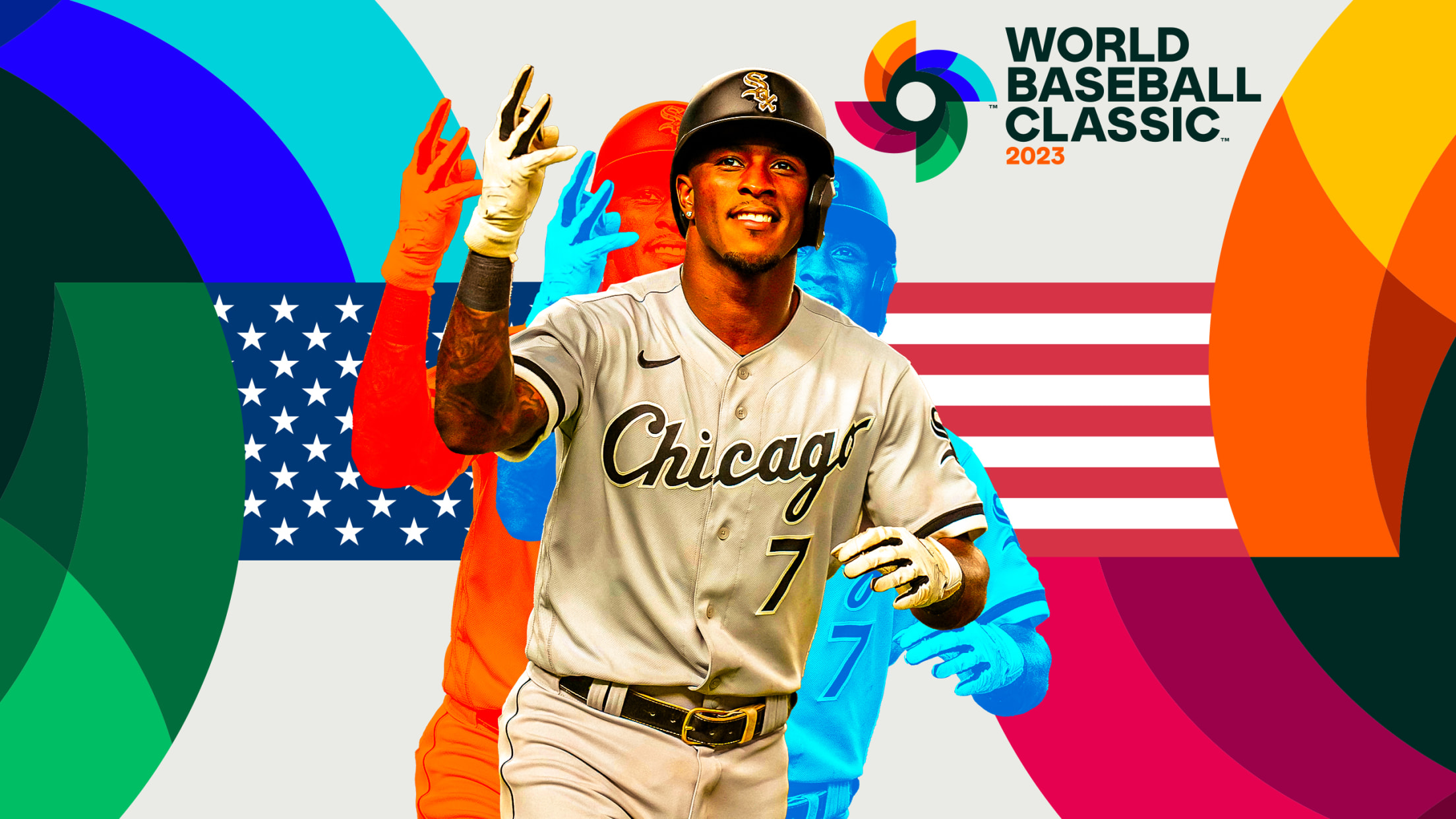 Tim Anderson is swapping out the "South Side" uniform to go worldwide. On Friday afternoon, Anderson announced he was "all in" for Team USA at the upcoming World Baseball Classic next March. One of the most gifted hitters in the game -- he's topped a .300 batting average in each
Correa, Miranda 'proud' to rep Puerto Rico in World Baseball Classic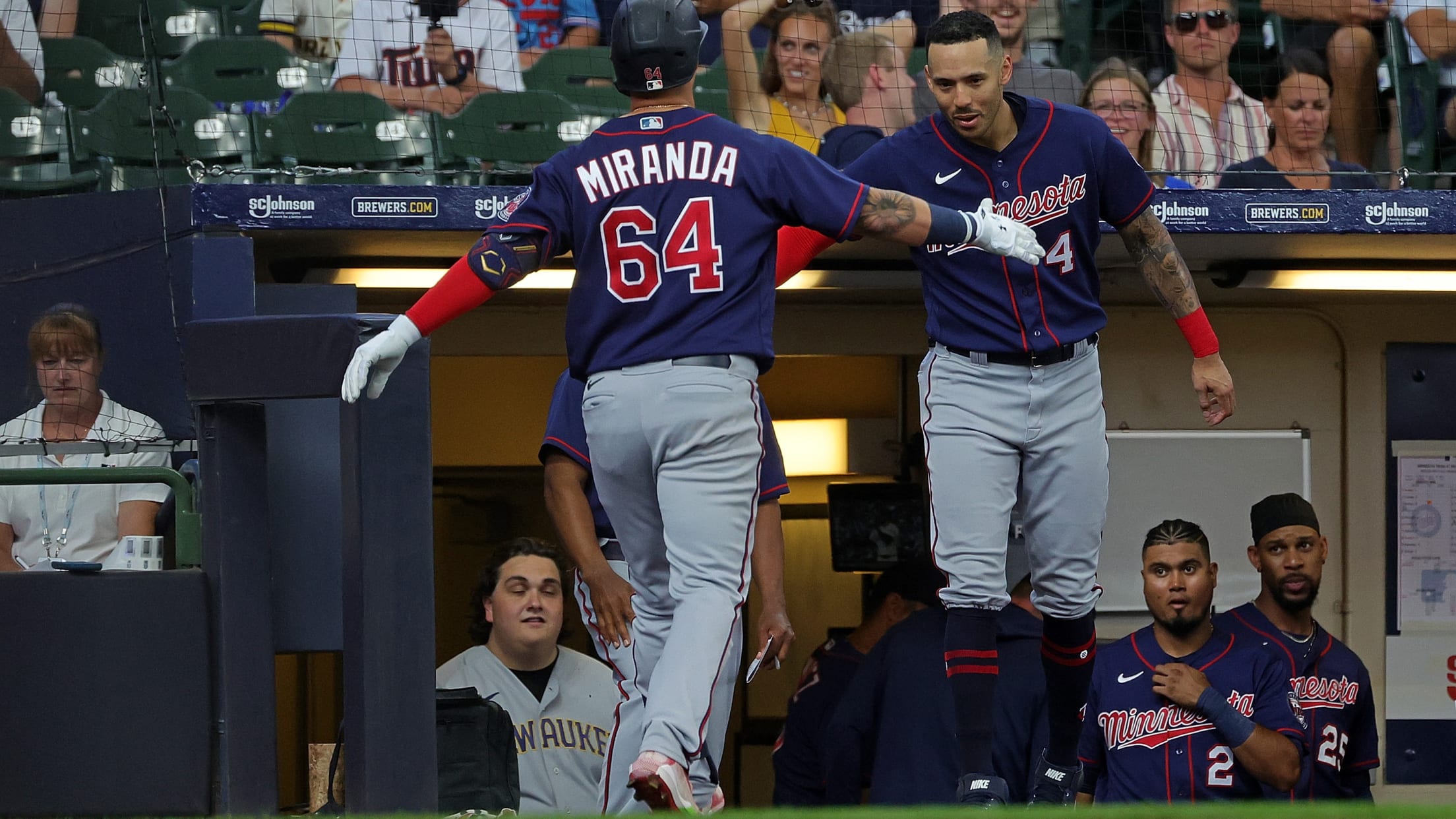 HOUSTON -- As World Baseball Classic teams are starting to take shape ahead of next year's tournament, two Twins players confirmed their intention to play for the Puerto Rican team: Carlos Correa and Jose Miranda. The Puerto Rican team went on an impressive run during the 2017 WBC, winning seven
Mookie Betts commits to Team USA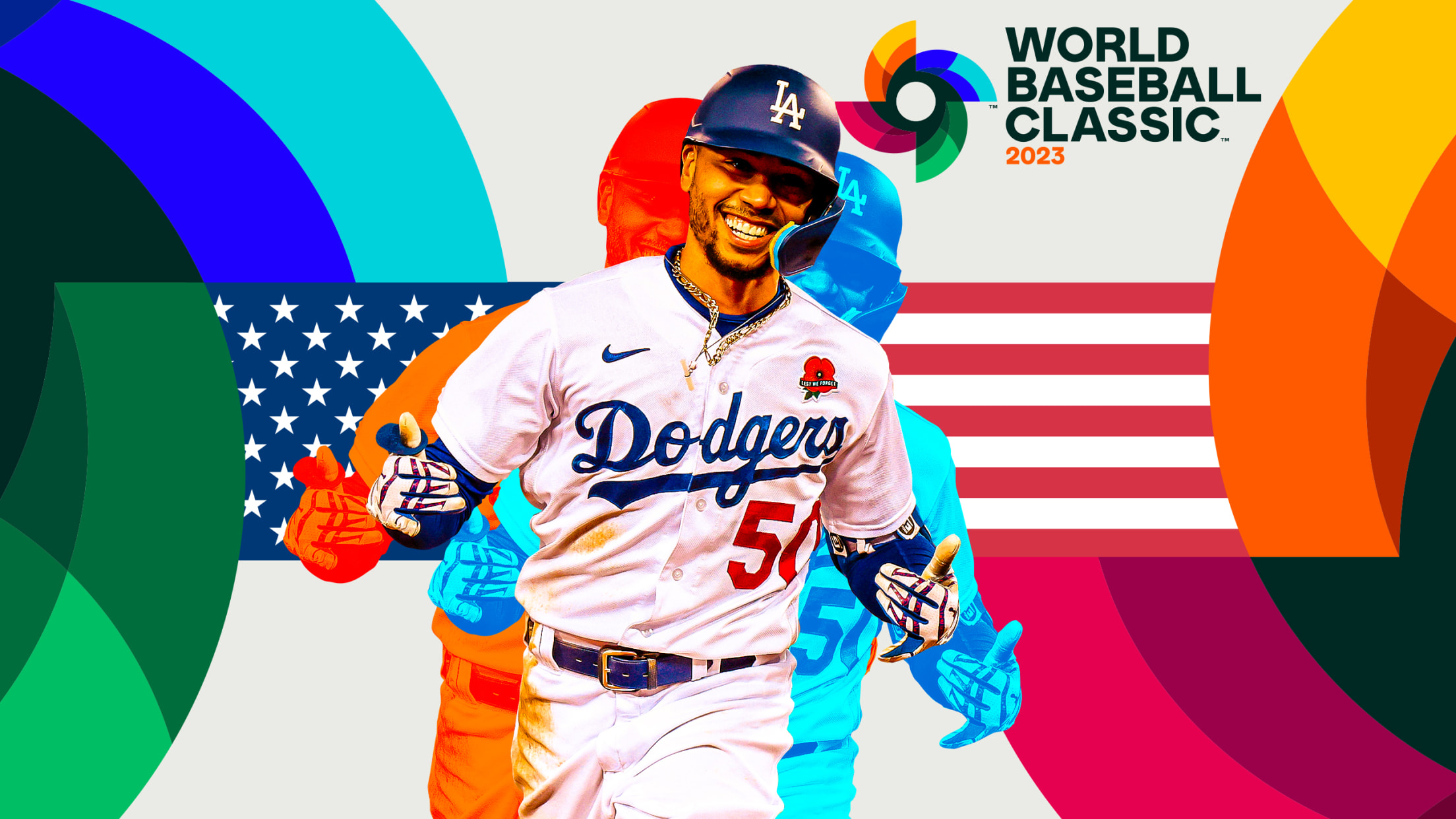 He's won an MVP Award, World Series titles on each coast, and has been an All-Star every season since 2016. But now, Mookie Betts -- one of the most gifted five-tool players in the game -- wants to add something else to his resume: World Baseball Classic champion.
Griffey, Pettitte part of USA coaching staff for '23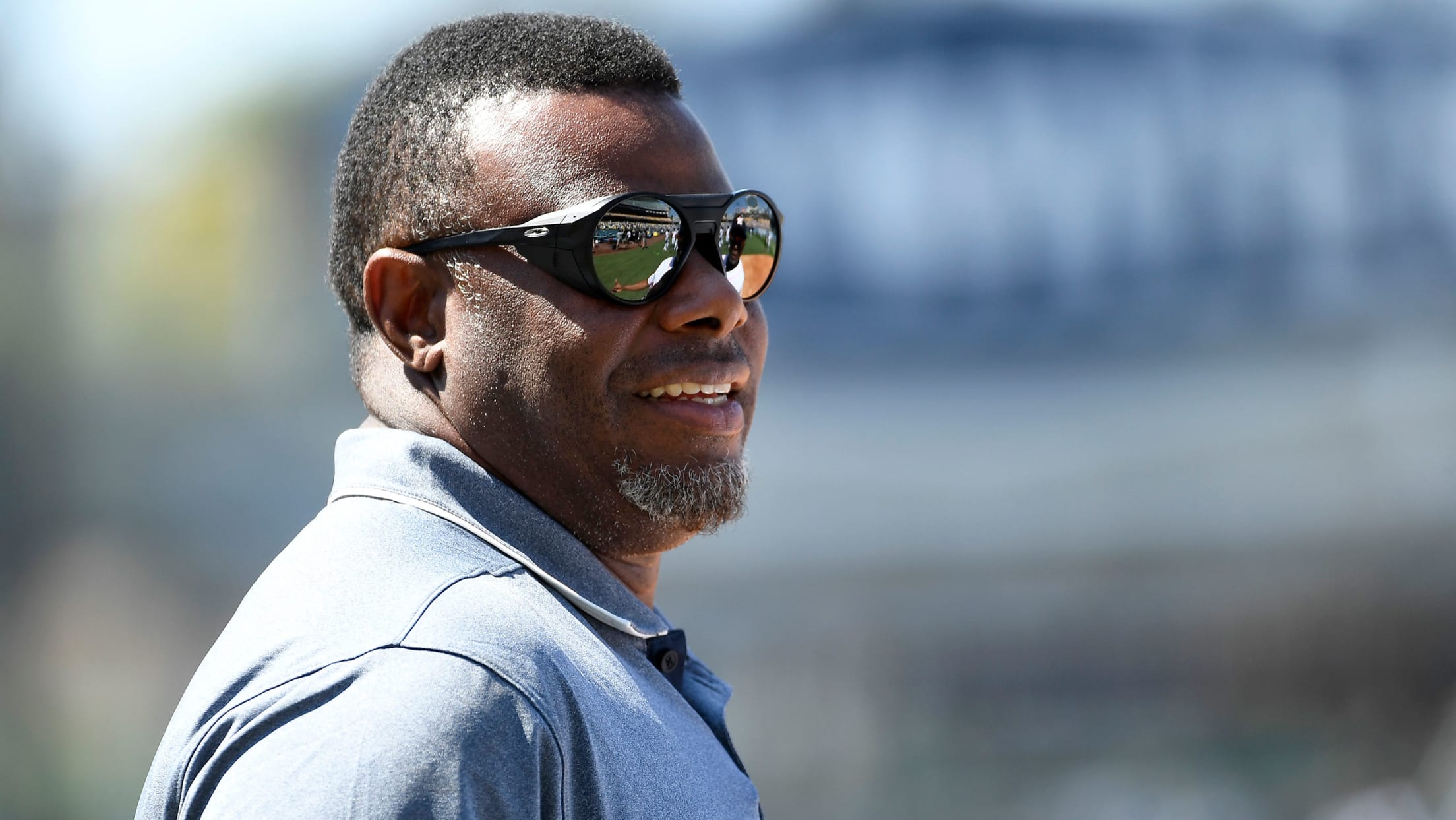 CARY, N.C. – USA Baseball today announced the coaching staff who will join Team USA Manager Mark DeRosa for the 2023 World Baseball Classic (WBC). DeRosa, who will be making his professional coaching debut, will manage a staff that includes a first-ballot Hall of Famer, 139 combined years of Major
Cedric Mullins revealed he's committed to Team USA while mic'd up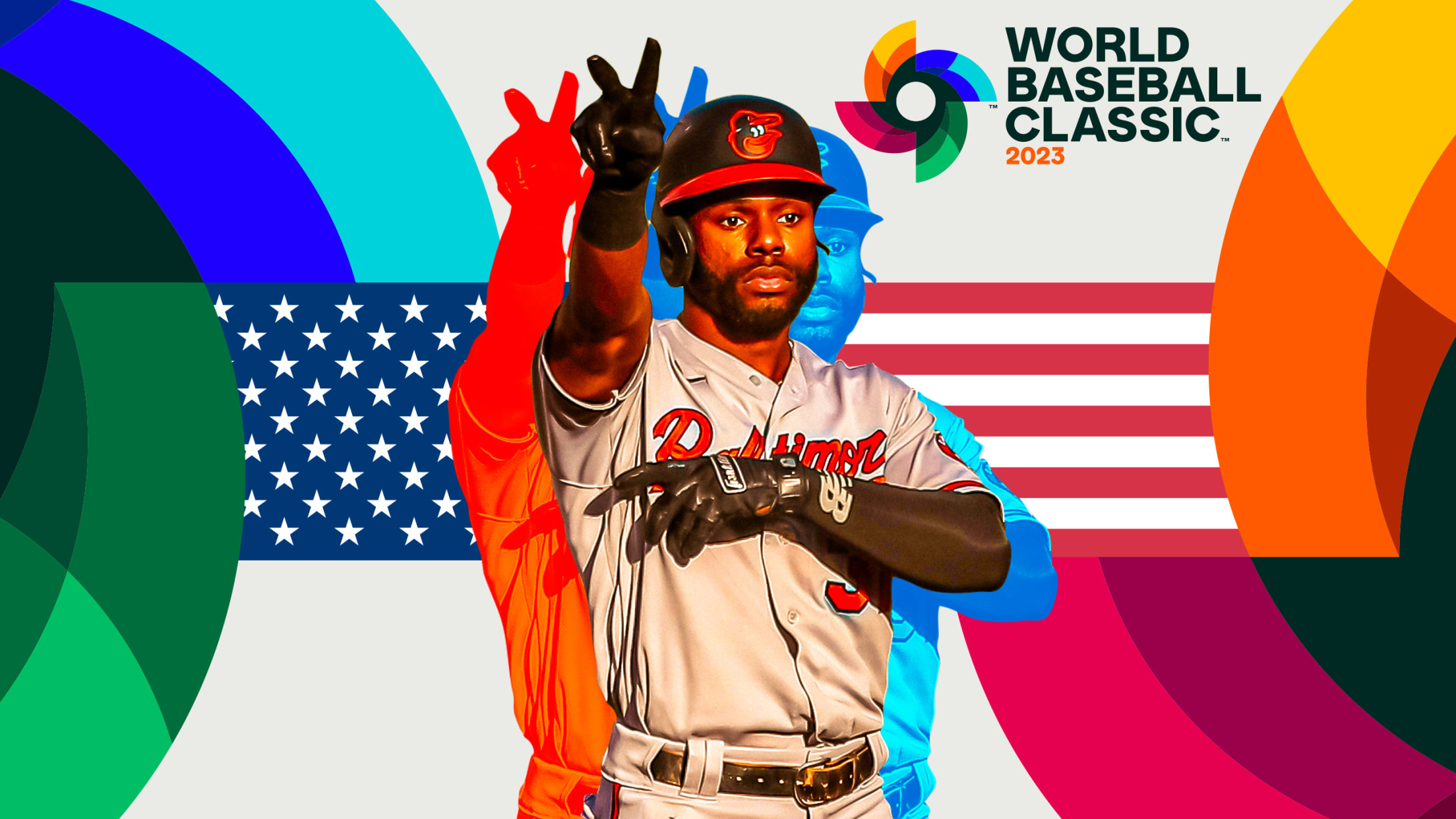 The Little League Classic is a place for dreams to come true. There in Williamsport, Pa. -- the home of the Little League World Series -- dozens of baseball-loving youth get to be up close and personal with their MLB heroes. During Sunday night's telecast of the Orioles' 5-3 win