Prospect Espinoza undergoes 2nd TJ surgery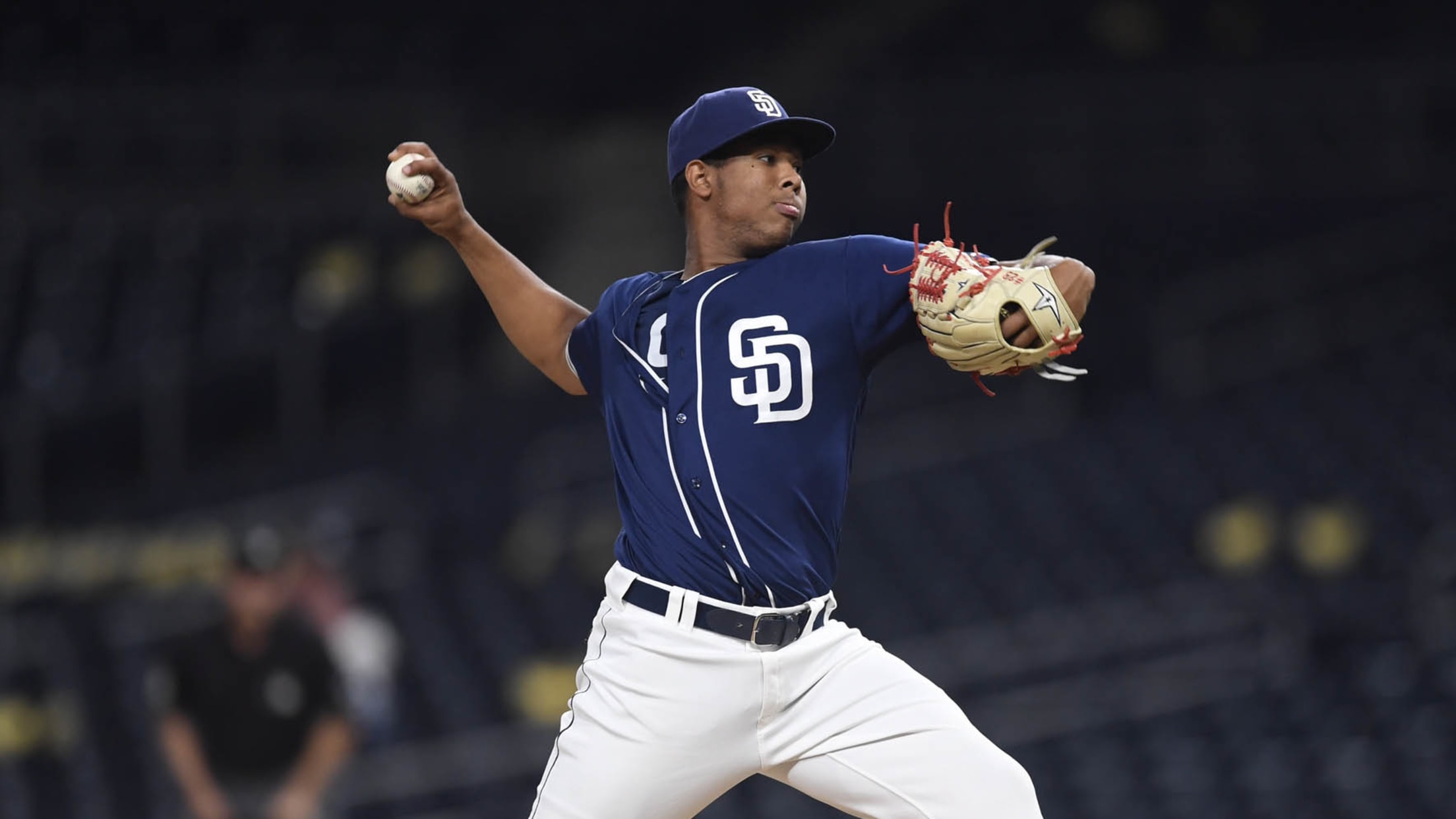 SAN DIEGO -- Right-hander Anderson Espinoza underwent his second Tommy John surgery on Monday, a crushing blow for the one-time Padres top prospect, who hasn't pitched since 2016, but worked his way back from the first surgery to join big league camp this spring. The 21-year-old Espinoza first tore his
SAN DIEGO -- Right-hander Anderson Espinoza underwent his second Tommy John surgery on Monday, a crushing blow for the one-time Padres top prospect, who hasn't pitched since 2016, but worked his way back from the first surgery to join big league camp this spring.
The 21-year-old Espinoza first tore his ulnar collateral ligament in 2017, and he missed the entirety of that season and the next one. The team's No. 13 prospect, Espinoza had fully recovered and took part in big league Spring Training this year (though he didn't face hitters).
Espinoza then tore his UCL again while pitching in an extended spring training game against the White Sox earlier this month. He underwent the surgery in Dallas.
"For him, personally, it's so tough," GM A.J. Preller said. "He put a ton of time and effort into it. ... He just wants to get on the mound and pitch. In Spring Training, he's out there throwing with velocity, throwing free and easy. Before he even pitches in a game -- that's a tough blow for him. But he's handled it as well as a young person could handle it."
Preller also offered updates on two other injured pitching prospects. Right-hander Pedro Avila will be shut down for at least two weeks with an elbow sprain, but the team is optimistic his injury isn't nearly as serious.
Lefty Adrian Morejon, meanwhile, was removed from his start on Monday with tightness in his back and shoulder. Morejon, the team's No. 7 prospect, will be evaluated Wednesday. The extent of his injury isn't clear.
"Whether one's related to the other, we'll find out more tomorrow," Preller said.
Even with the best farm system in baseball, the spate of injuries is a setback for the Padres, who have relied heavily on their organizational pitching depth as they build toward contention.
The Padres acquired Espinoza in July 2016 in the trade that sent left-hander Drew Pomeranz to Boston. Then 18, Espinoza spent half a season at Class A Fort Wayne before he tore his UCL for the first time the following spring.
After the first surgery, there was speculation as to whether Espinoza would be better served to transition into a bullpen role. That seems even likelier now. Espinoza's fastball routinely hits the upper 90s, and he boasts a solid curveball, too.
But that's a conversation for another day. Espinoza has another long road back.
"For a young kid, who's that good and that talented, you just want to see him out there doing what he loves to do," Preller said.