Ferguson becomes first player to 50 SB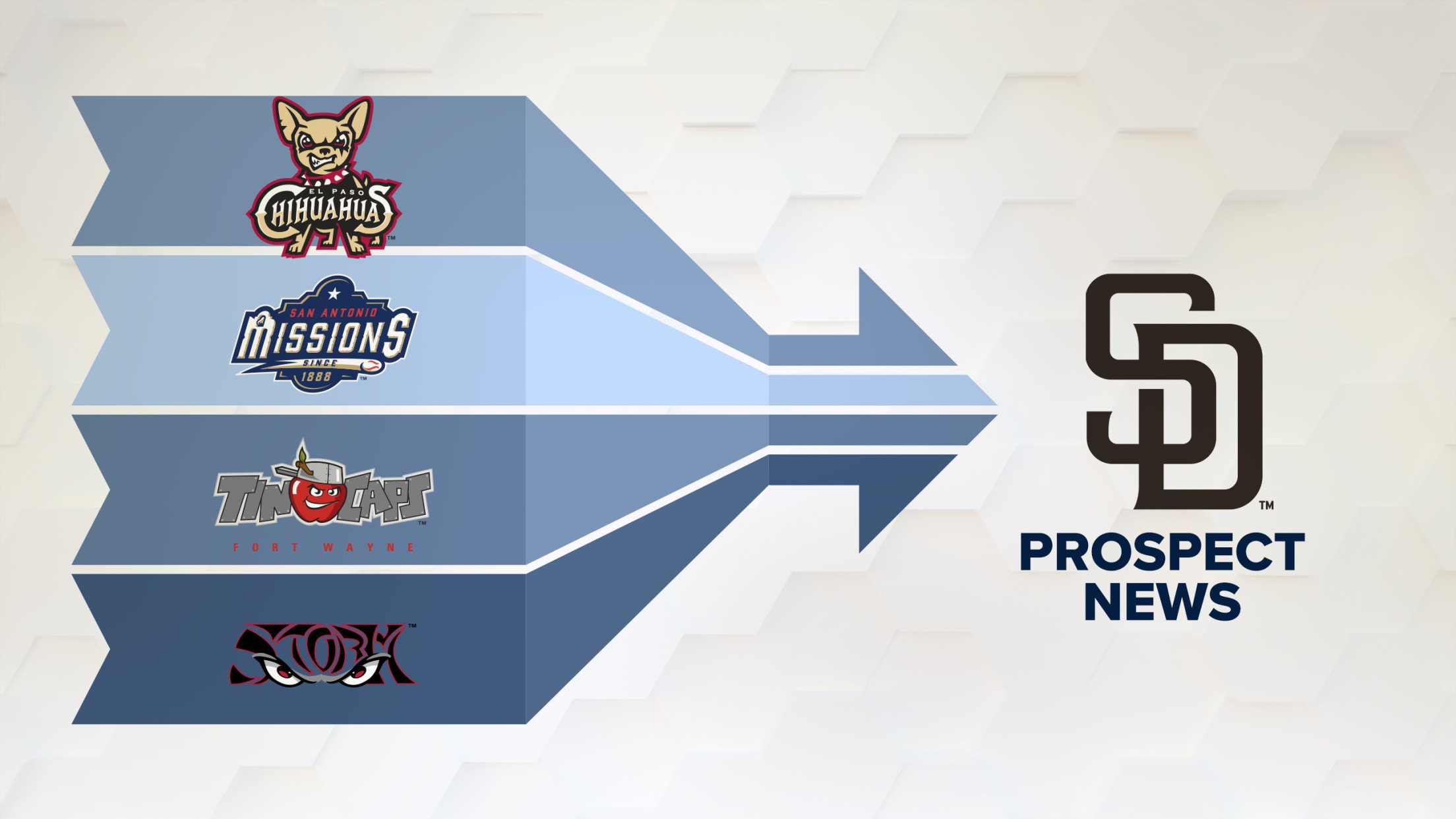 Welcome to the Padres prospect update, where you'll find news, promotions and standout performances, all year long.
With Machado out, Padres recall C.J. Abrams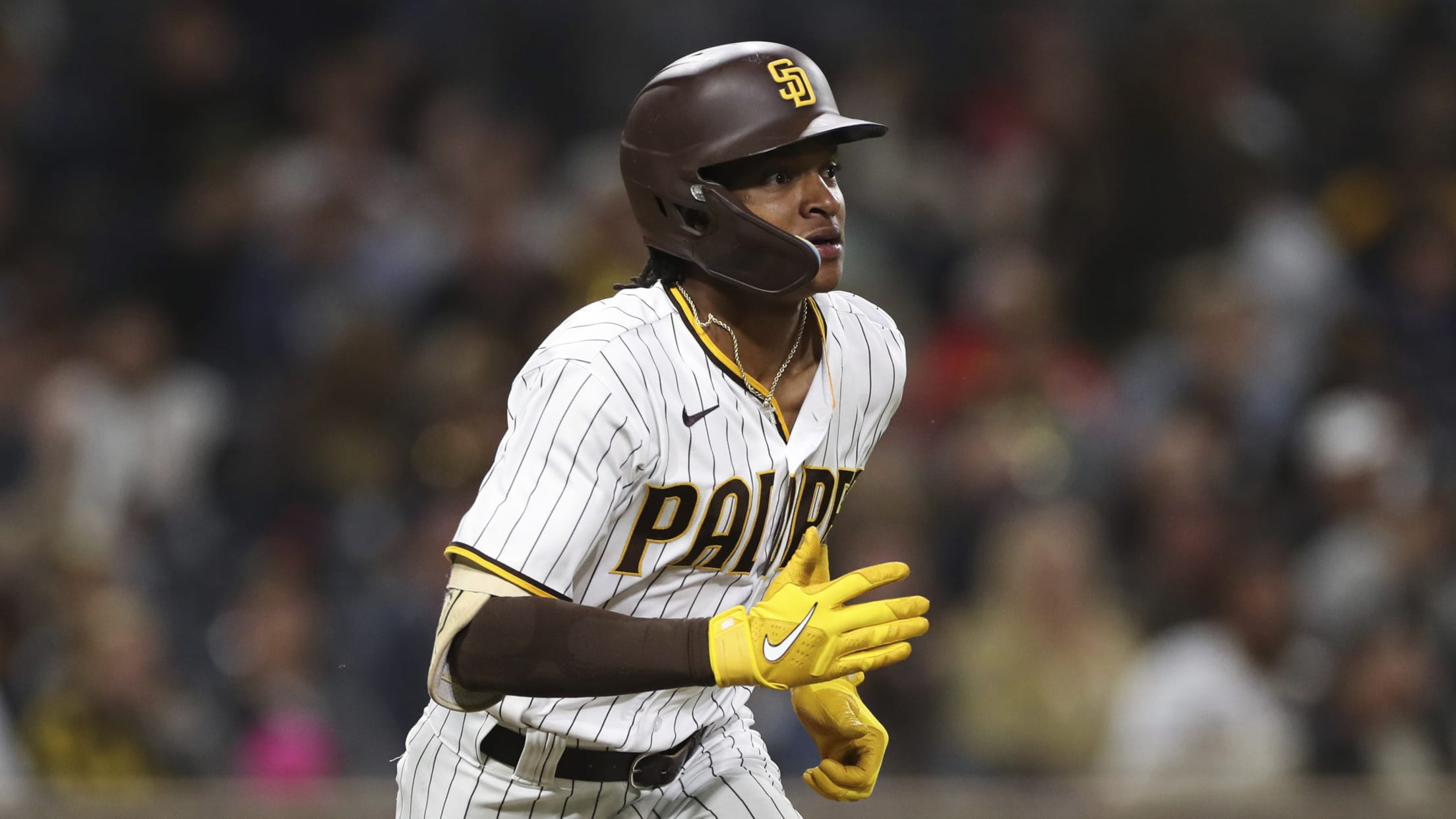 SAN DIEGO -- C.J. Abrams is back, and the Padres are hopeful the presence of their top prospect could mitigate the effects of losing superstar third baseman Manny Machado to injury. The Padres promoted Abrams ahead of Monday's series opener against the D-backs at Petco Park, a day after Machado
Padres' Gasser, Hassell lead TinCaps in rout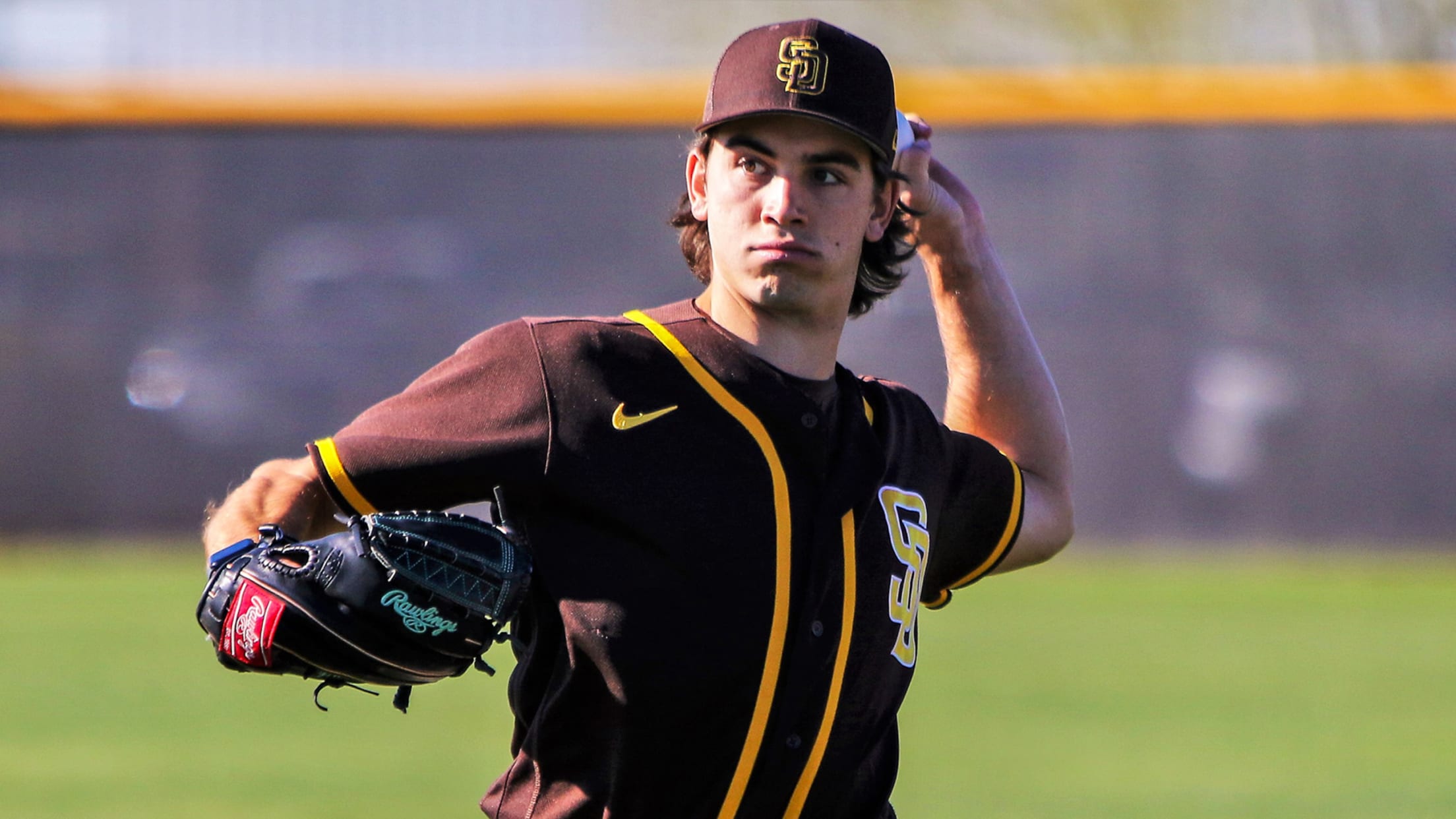 The Fort Wayne TinCaps came up just short in their pursuit of the final three outs after a big rally on Saturday night. On Sunday, they left nothing to chance with their first three. Spurred by an eight-run first inning, Fort Wayne's offense roared in support of a dominant outing
Abrams collects career-high five hits with El Paso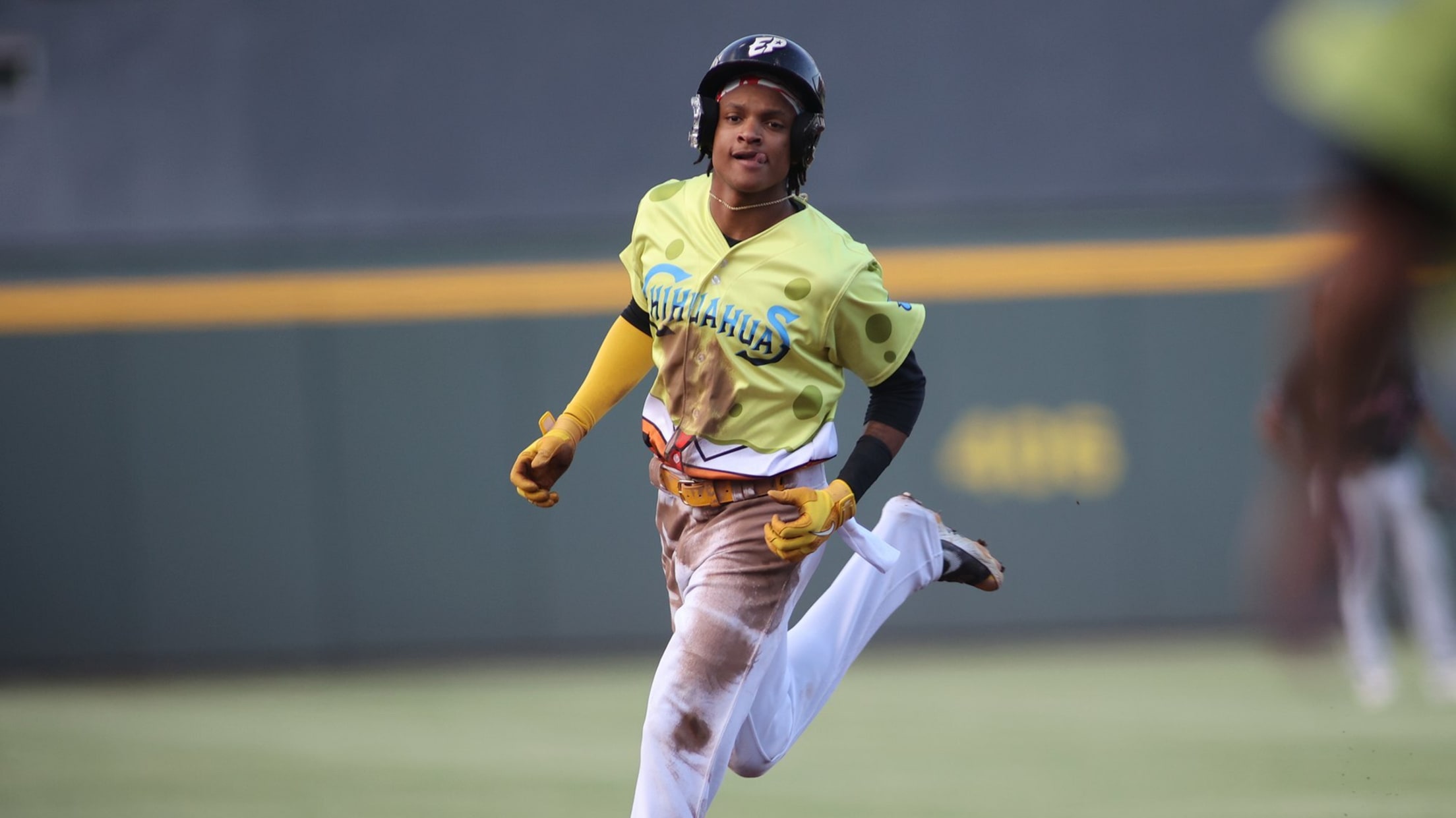 Coming into Saturday night, C.J. Abrams' batting average sat at .257. By the end of Triple-A El Paso's 13-3 rout, he had raised it to .288, all thanks to a career effort. The Padres' top prospect tallied the first five-hit game of his career, crushing a two-run homer and singling
Abrams shows razzle-dazzle on play at short
Fernando Tatis Jr. might be the man in San Diego, but C.J. Abrams reminded everyone Thursday night that he's got the goods at shortstop too. Known for his elite speed and strong hitting, baseball's No. 6 overall prospect produced an eye-opening play on defense tailor-made for highlight reels and repeat
Padres' Abrams drills 3rd homer in 2 games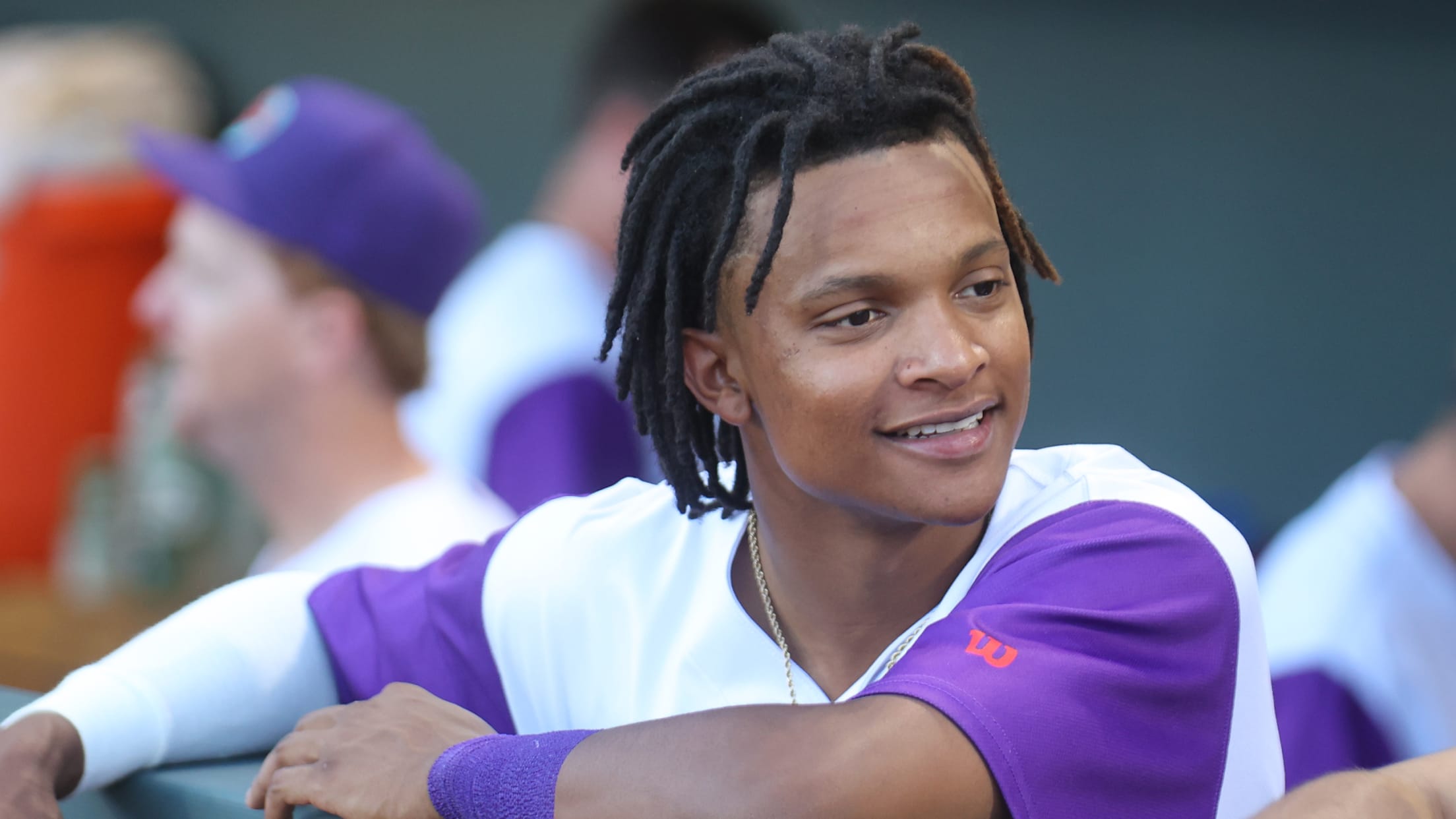 A month's worth of struggles in the Majors led C.J. Abrams back to Triple-A El Paso for a reset. He responded with a two-homer performance in what was the first Triple-A game of his career. Baseball's No. 9 overall prospect provided an encore in his second game with the Chihuahuas
Hassell III homers, doubles in four-hit showing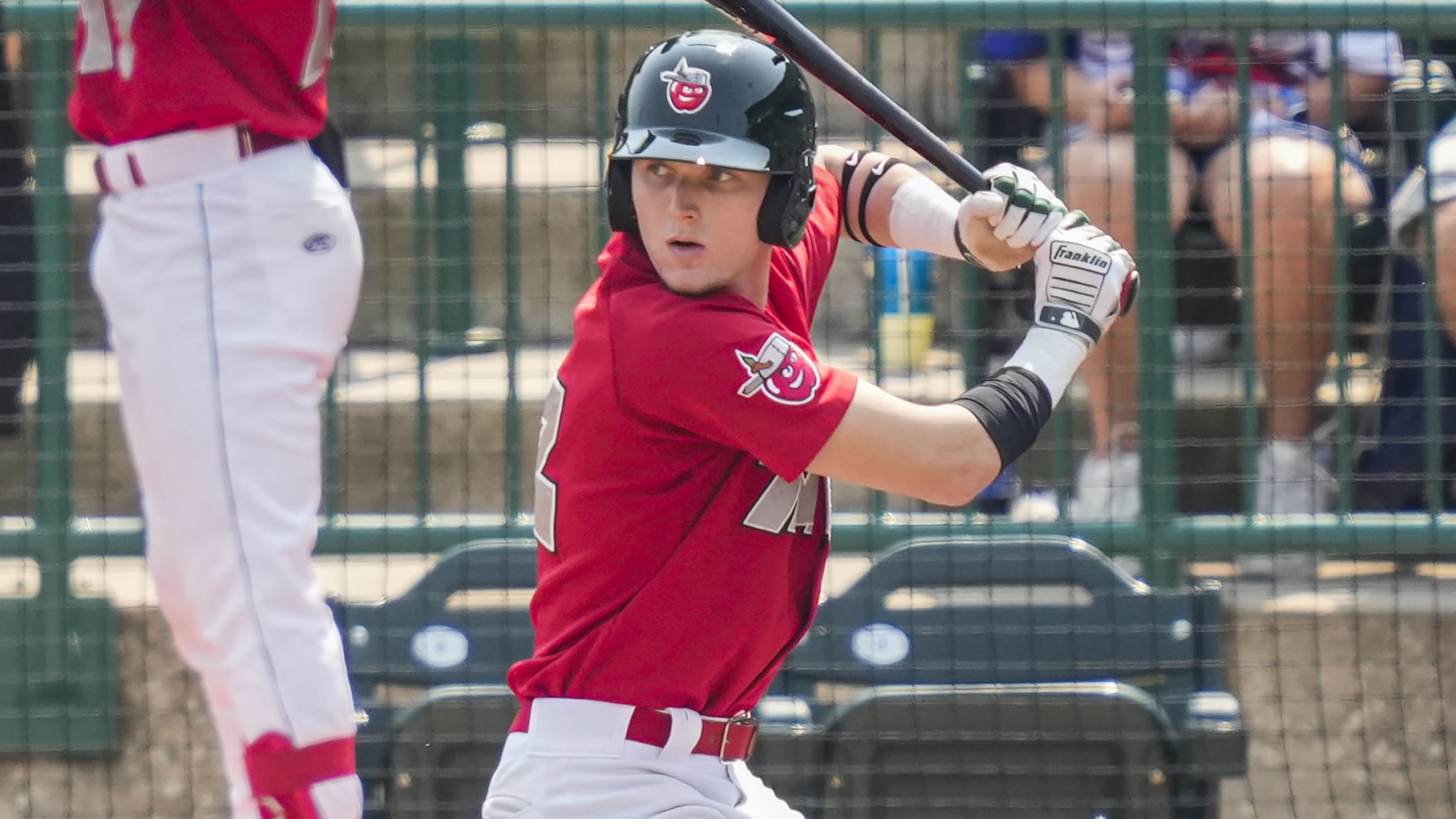 April in the Midwest League tends to evoke visions of snow-outs and stinging hands, but Robert Hassell III stayed red-hot throughout the month.
Gore keeps Reds at bay with career-high 10 K's
Rookie left-hander delivers 5 scoreless frames in 2nd straight win over Cincinnati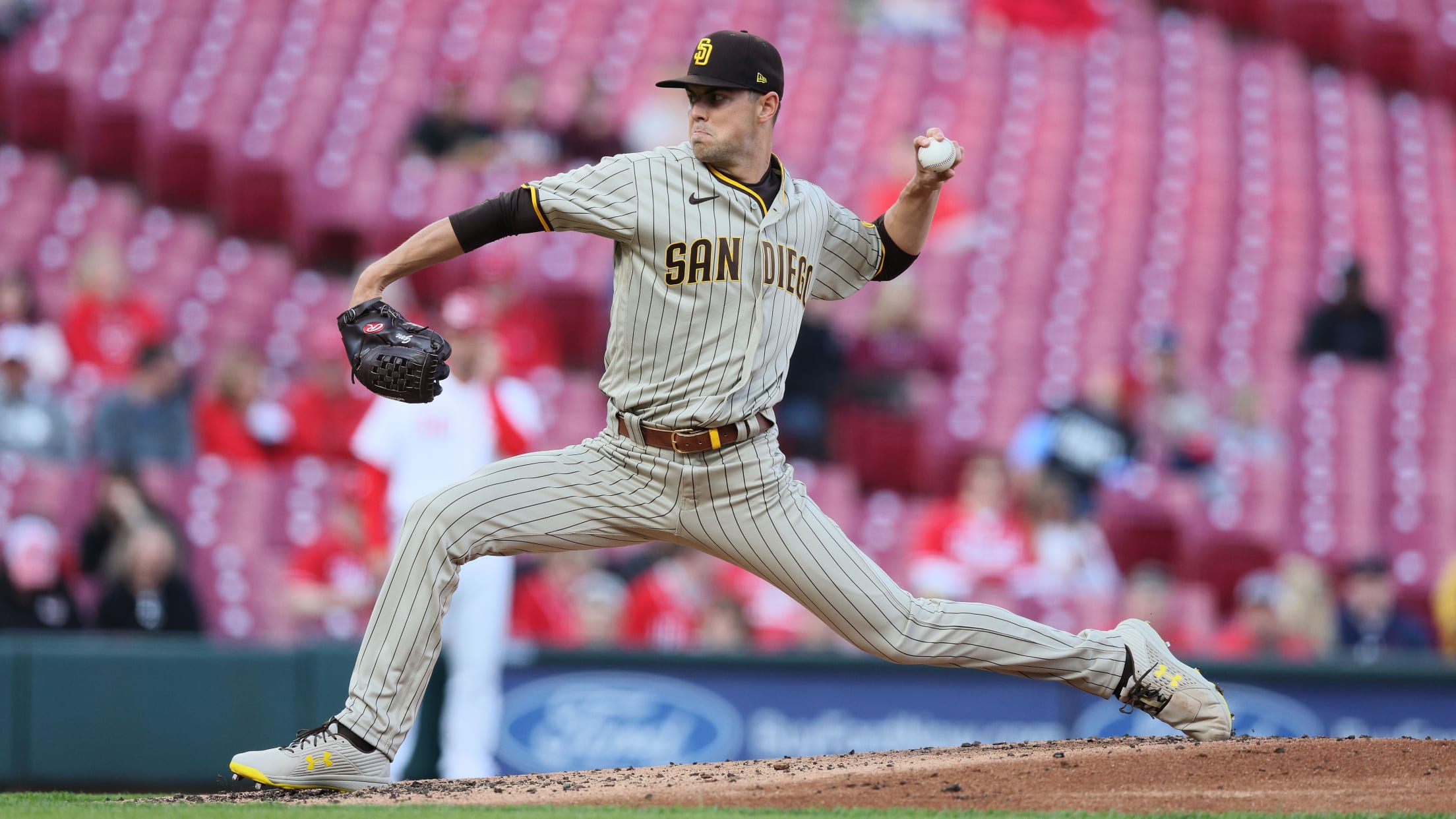 CINCINNATI -- The Padres have a problem … a good problem if you ask manager Bob Melvin. San Diego has one too many quality starting pitchers on the roster. Rookie left-hander MacKenzie Gore, who has stepped up in the absence of injured starters Blake Snell and Mike Clevinger, continued to
Watch free: Padres face off with Reds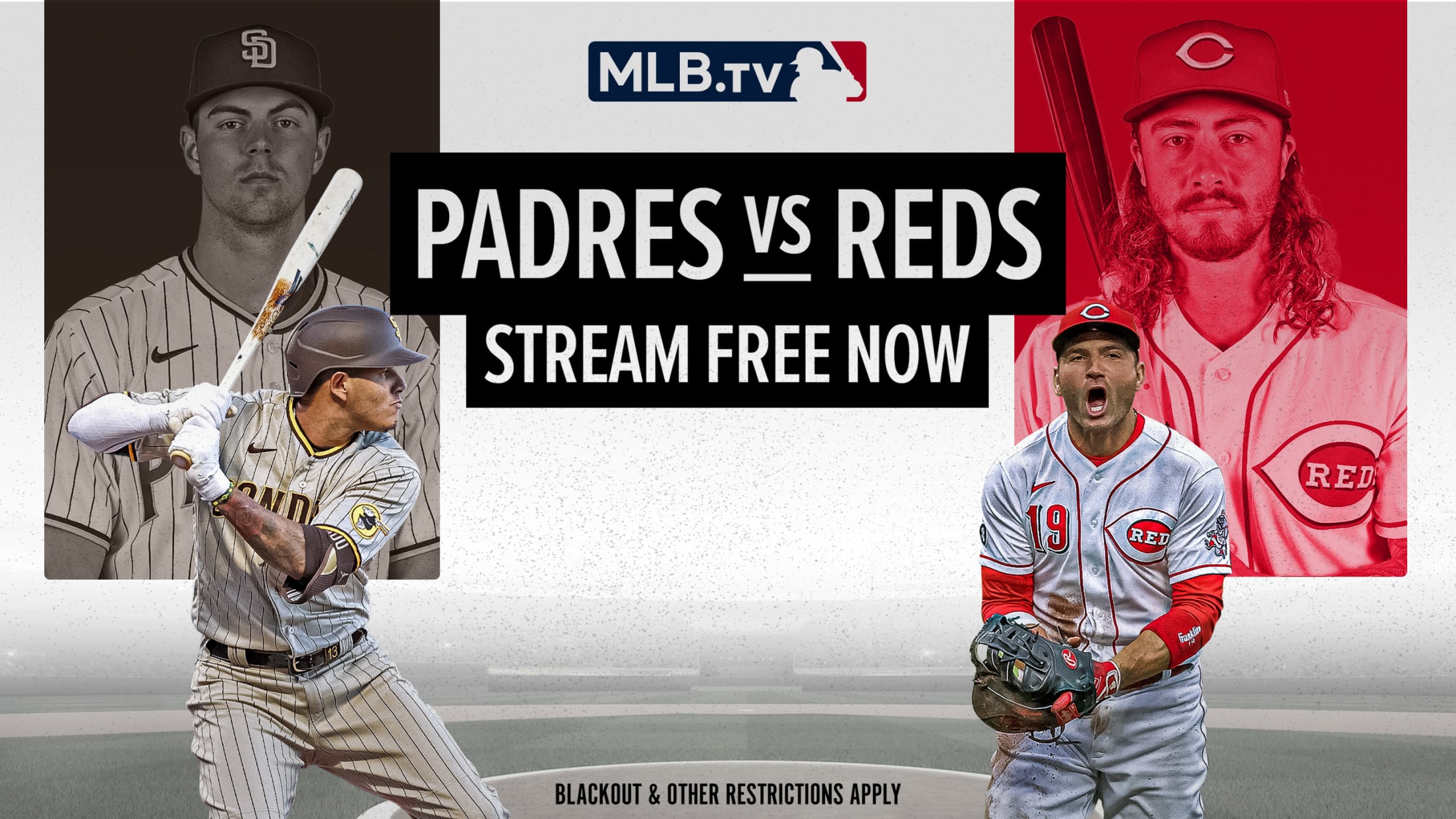 There's no shortage of young, exciting arms in baseball. Right now, you can watch arguably the most electric of those young arms as MacKenzie Gore and the San Diego Padres take on the Cincinnati Reds in MLB.TV's Free Game of the Day. Gore, ranked as the No. 85 prospect on
Padres sweep as Gore earns first win with five shutout innings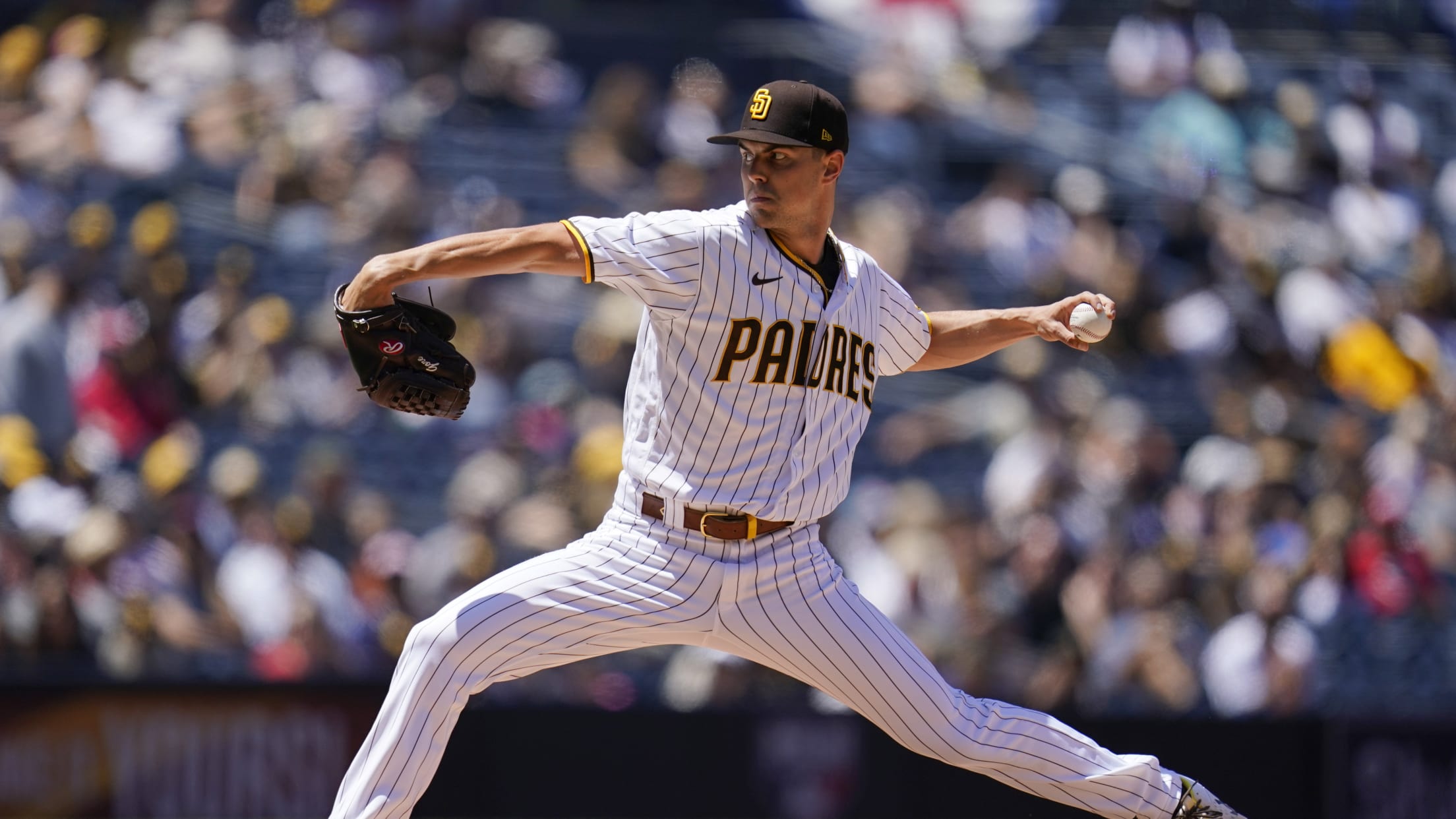 SAN DIEGO -- The Padres will roll into their highly anticipated showdown against the Dodgers this weekend as winners of four straight and fresh off an emphatic three-game sweep of the Reds at Petco Park.
Abrams looks the part in first outfield start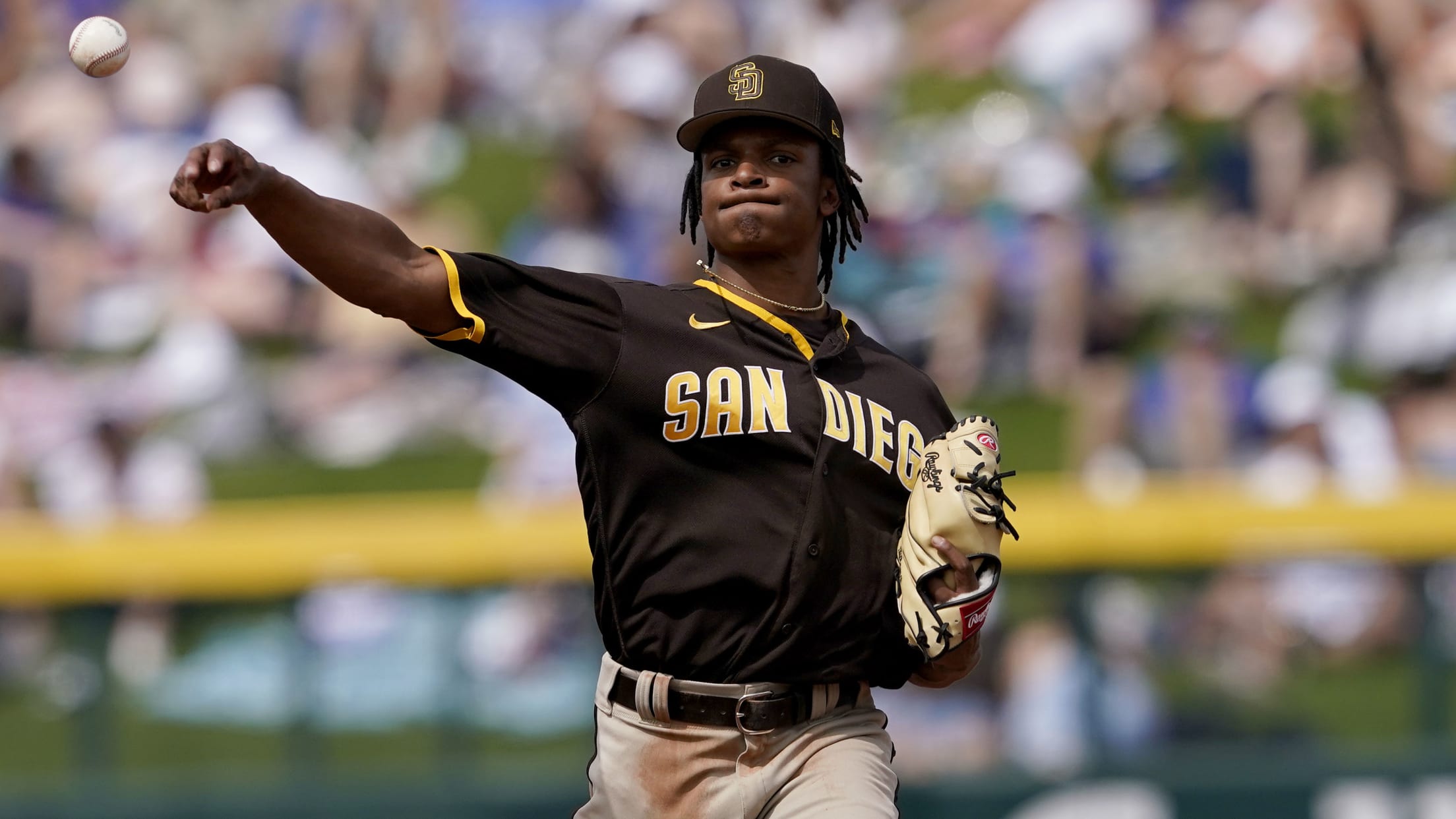 SAN DIEGO -- C.J. Abrams notched his first hit last week and his first home run this week. His latest first? A start in the outfield. Abrams, the Padres' top prospect, had never played the outfield professionally prior to the Padres' 5-2 defeat against Atlanta on Friday night. But he
Worth the wait: Gore delivers on hype in MLB debut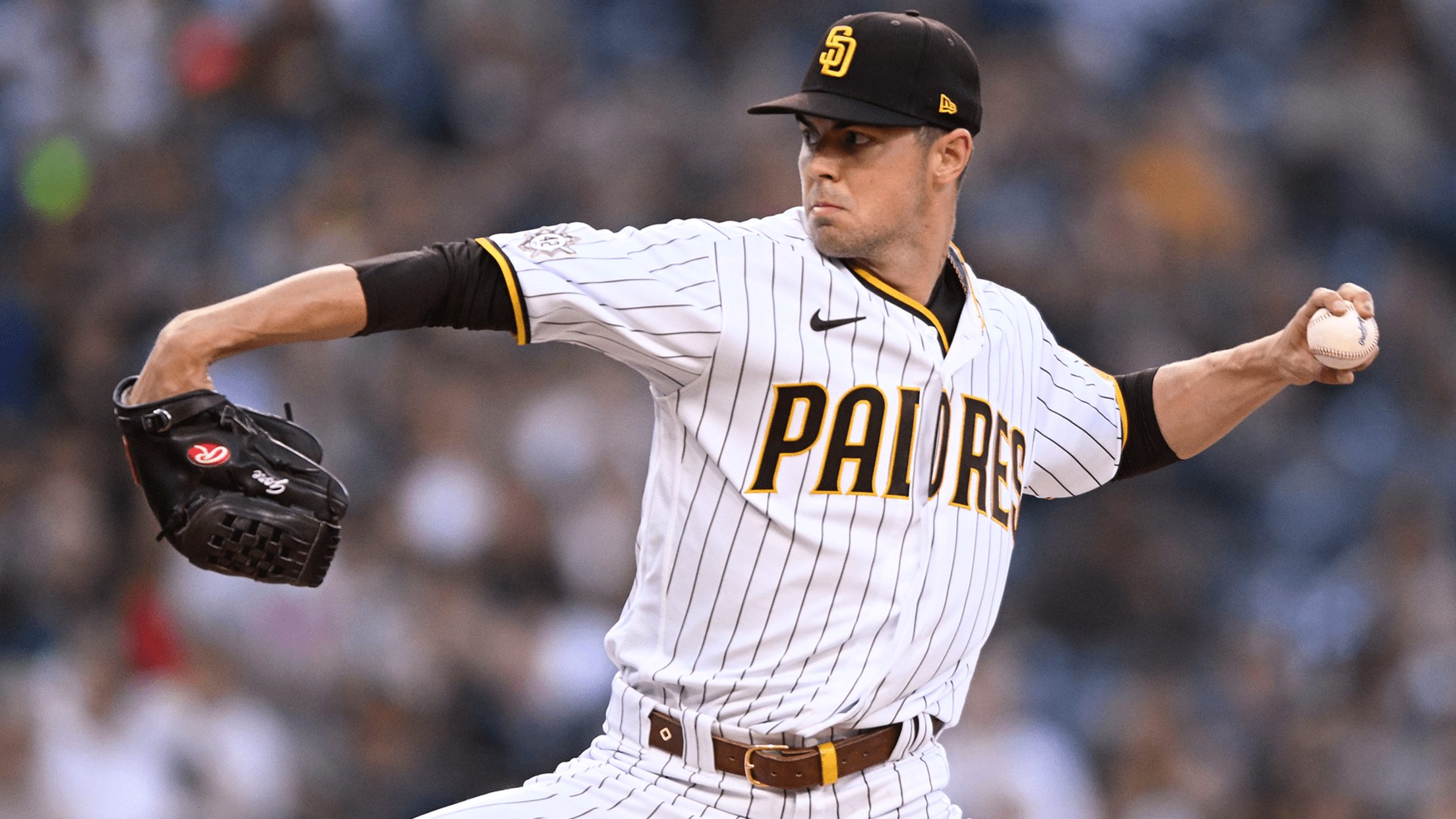 SAN DIEGO -- Nearly five years ago, when the Padres drafted a skinny 18-year-old out of Whiteville High School in North Carolina, they envisioned nights like this one -- nights where MacKenzie Gore blew upper-90s fastballs past the defending champs and strutted coolly around the Petco Park mound like he
Welcome to SD! Abrams homers in first AB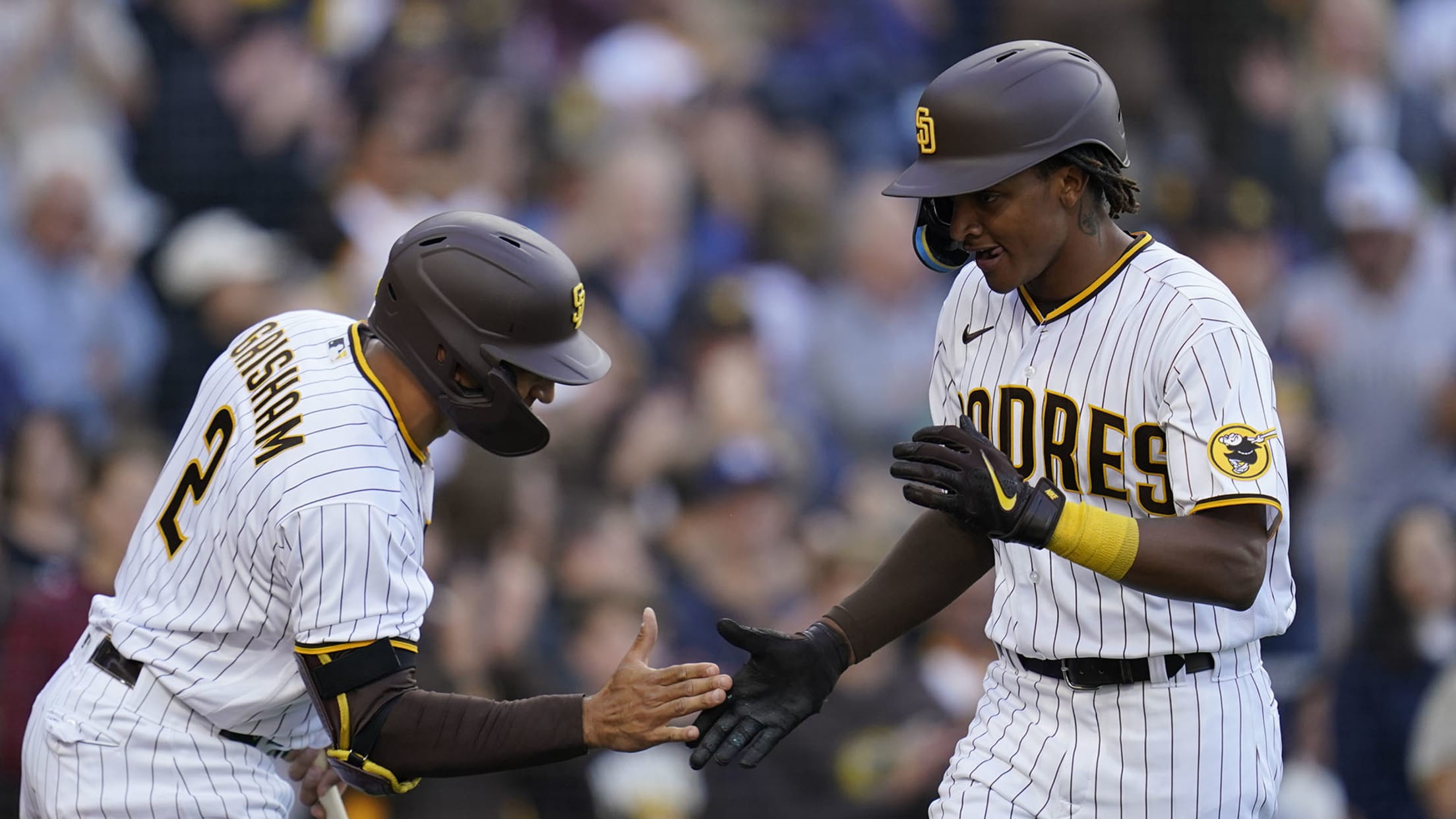 SAN DIEGO – Welcome to San Diego, C.J. Abrams. The Padres' top prospect sure knows how to make an entrance. In his first at-bat at Petco Park, Abrams launched an opposite-field home run, giving San Diego a 4-0 lead over Atlanta in Thursday's home opener. Braves right-hander Charlie Morton tried
Gore to start for Padres Friday in MLB debut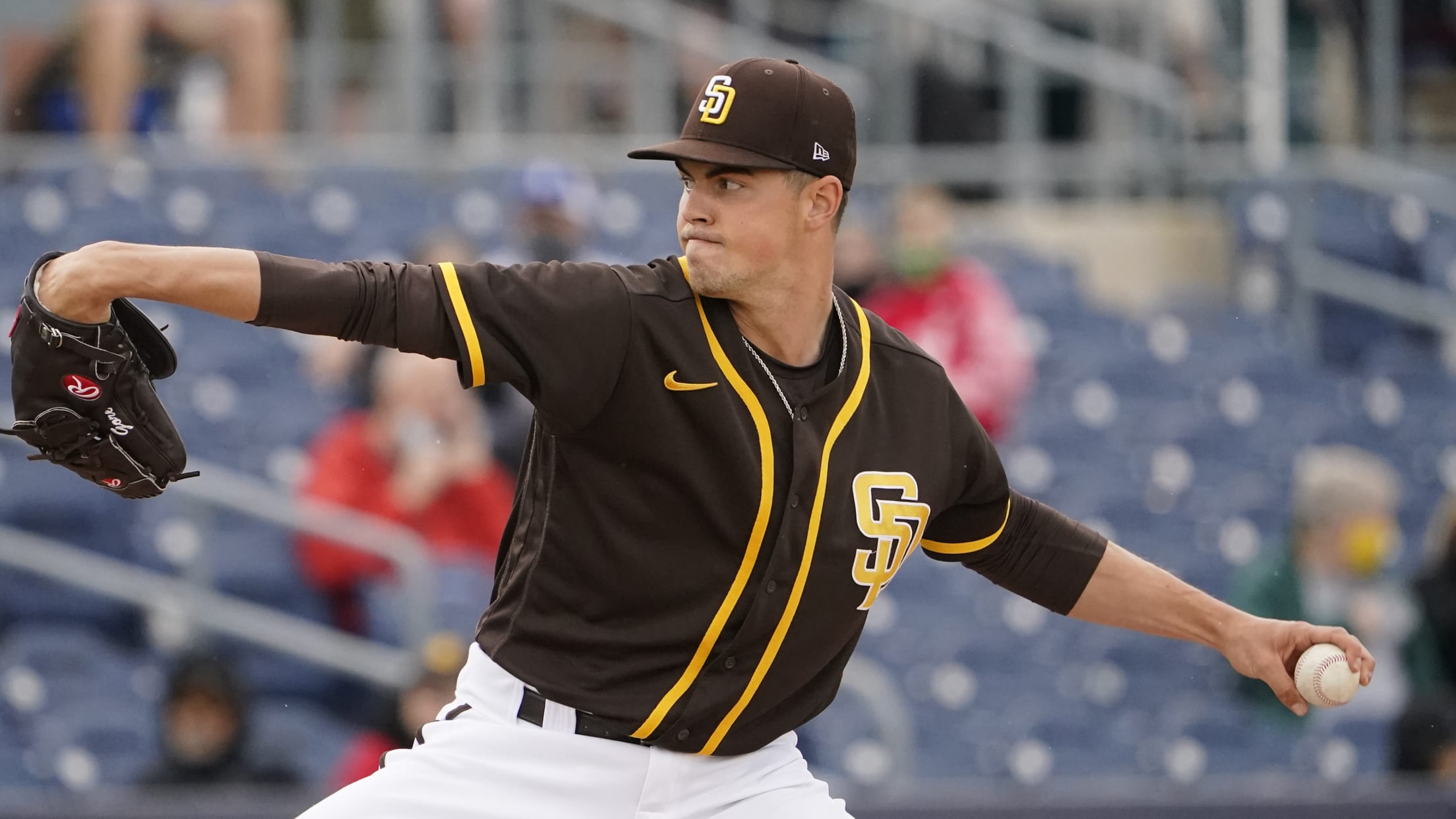 SAN DIEGO -- Left-hander MacKenzie Gore, the Padres' top pitching prospect and MLB Pipeline's No. 85 prospect overall, will make his long-awaited MLB debut when he starts Friday's game against the Braves at Petco Park at 6:40 p.m. PT. Gore is stepping into Blake Snell's spot in the rotation, as
What to expect from MacKenzie Gore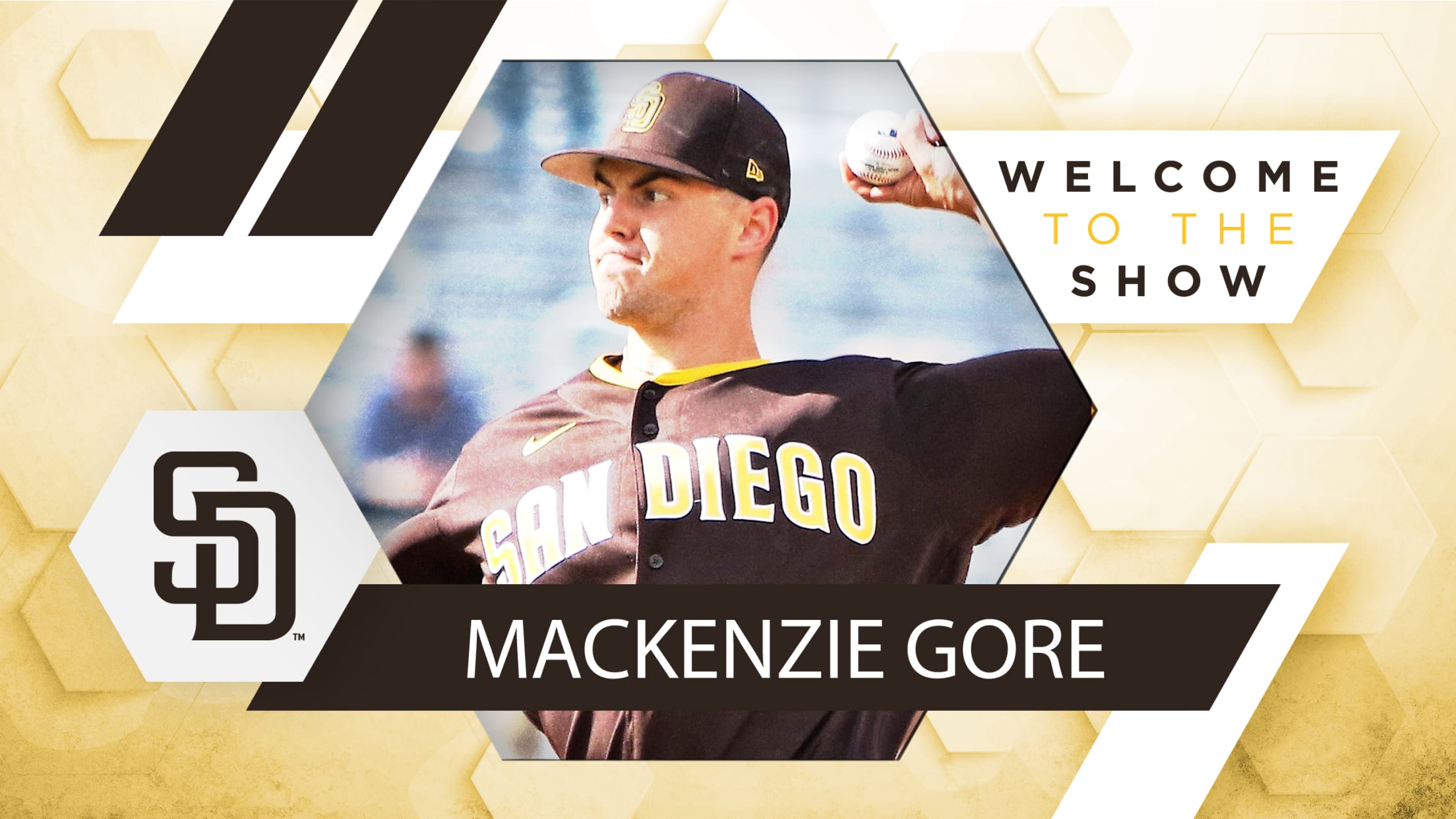 Player development is rarely linear and there are a multitude of paths a prospect can take from the Draft to the Majors. MacKenzie Gore, the third overall pick from the 2017 Draft, appeared to be on the fast track to San Diego back in 2017, but ran into some speed
C.J. Abrams updates
Keeping tabs on MLB's No. 9 prospect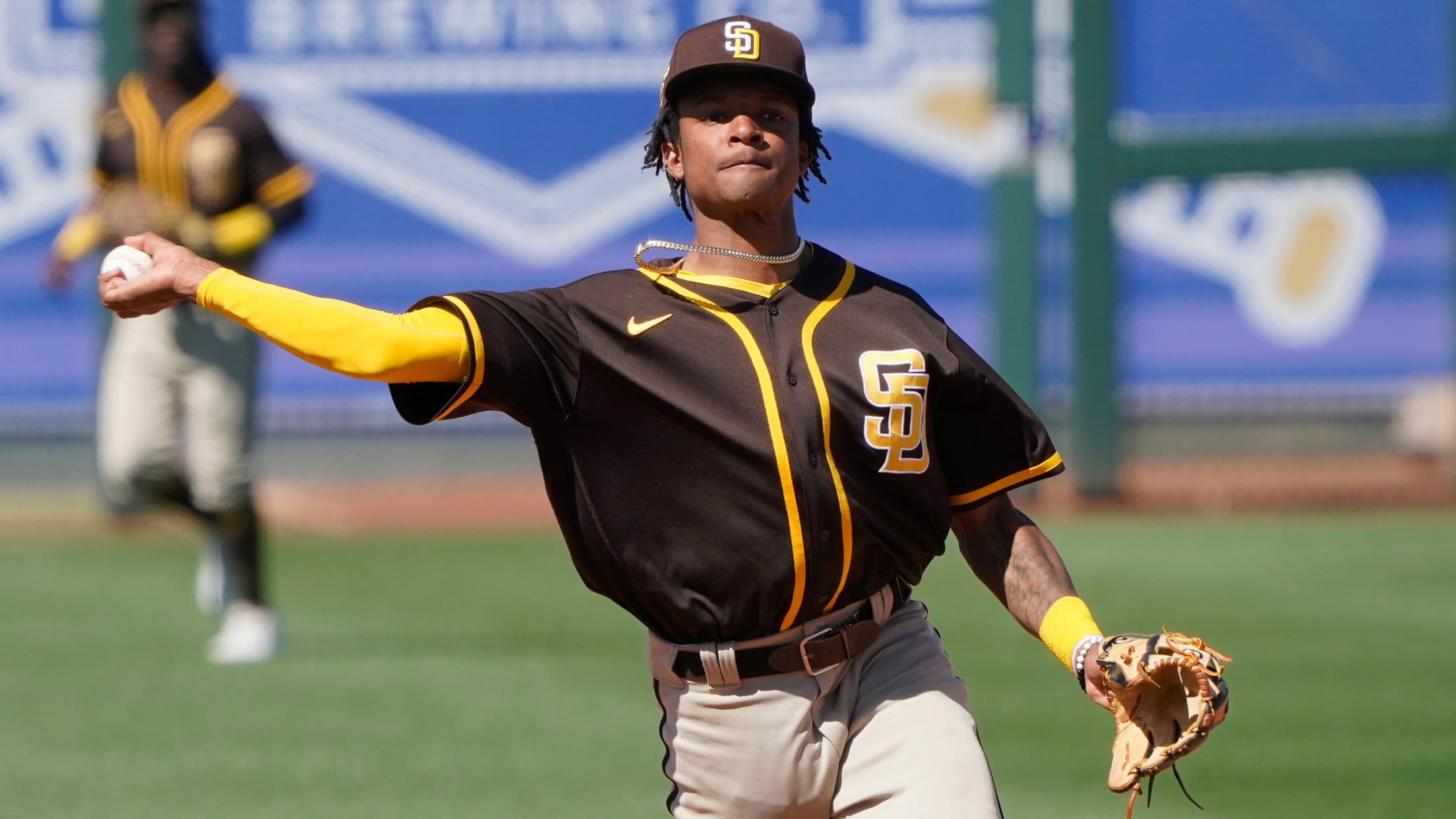 We'll be posting daily updates on Padres shortstop C.J. Abrams this season, with the latest news on the No. 9 prospect in baseball per MLB Pipeline.
Gore joins taxi squad, could debut Friday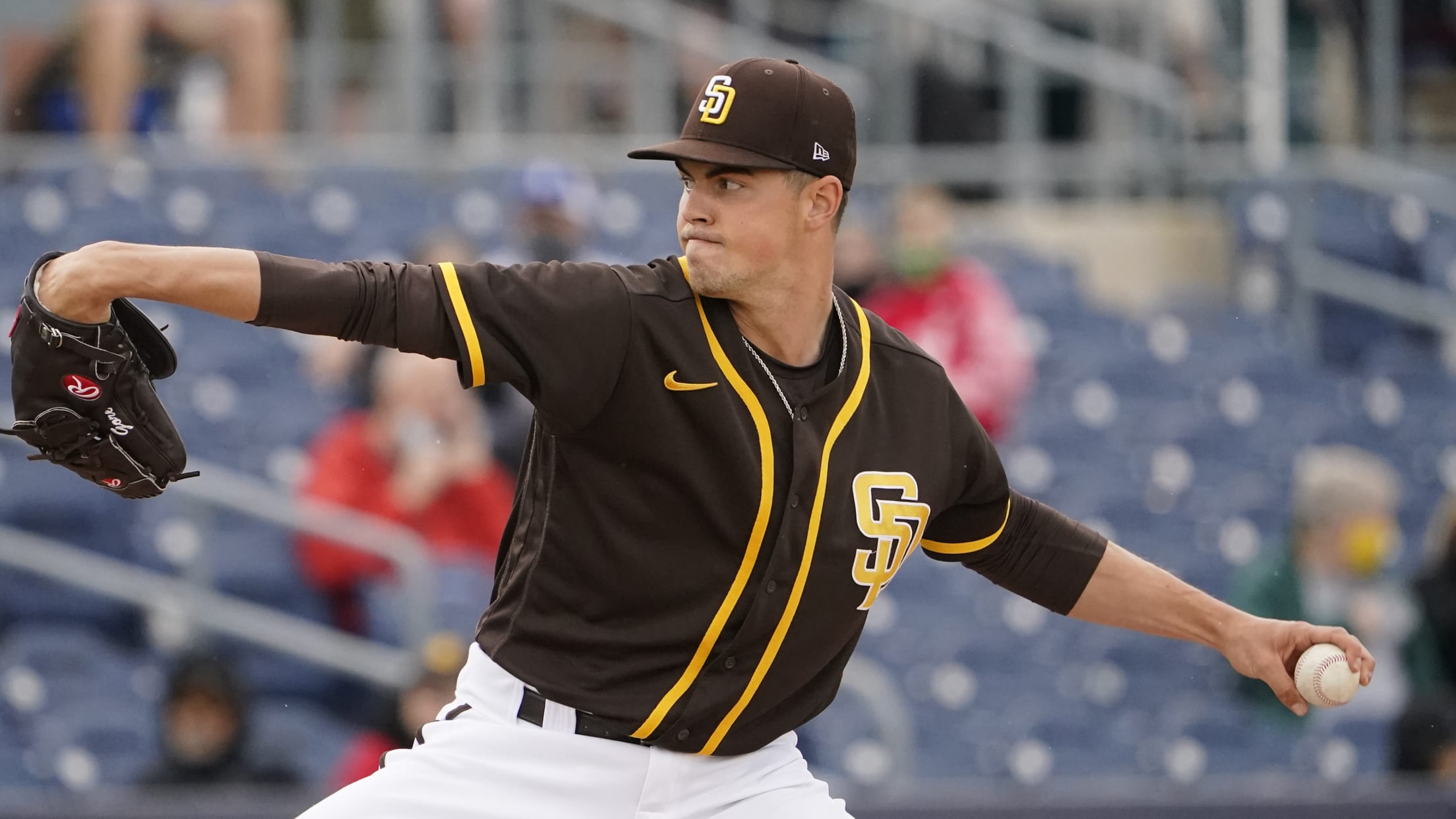 SAN FRANCISCO -- The Padres are likely to have a vacancy in their starting rotation on Friday night, and on Tuesday they welcomed a new starting pitcher into their clubhouse at Oracle Park. It stands to reason, then, that MacKenzie Gore, who joined the team in San Francisco on Tuesday,
Another first as Abrams gets in hit column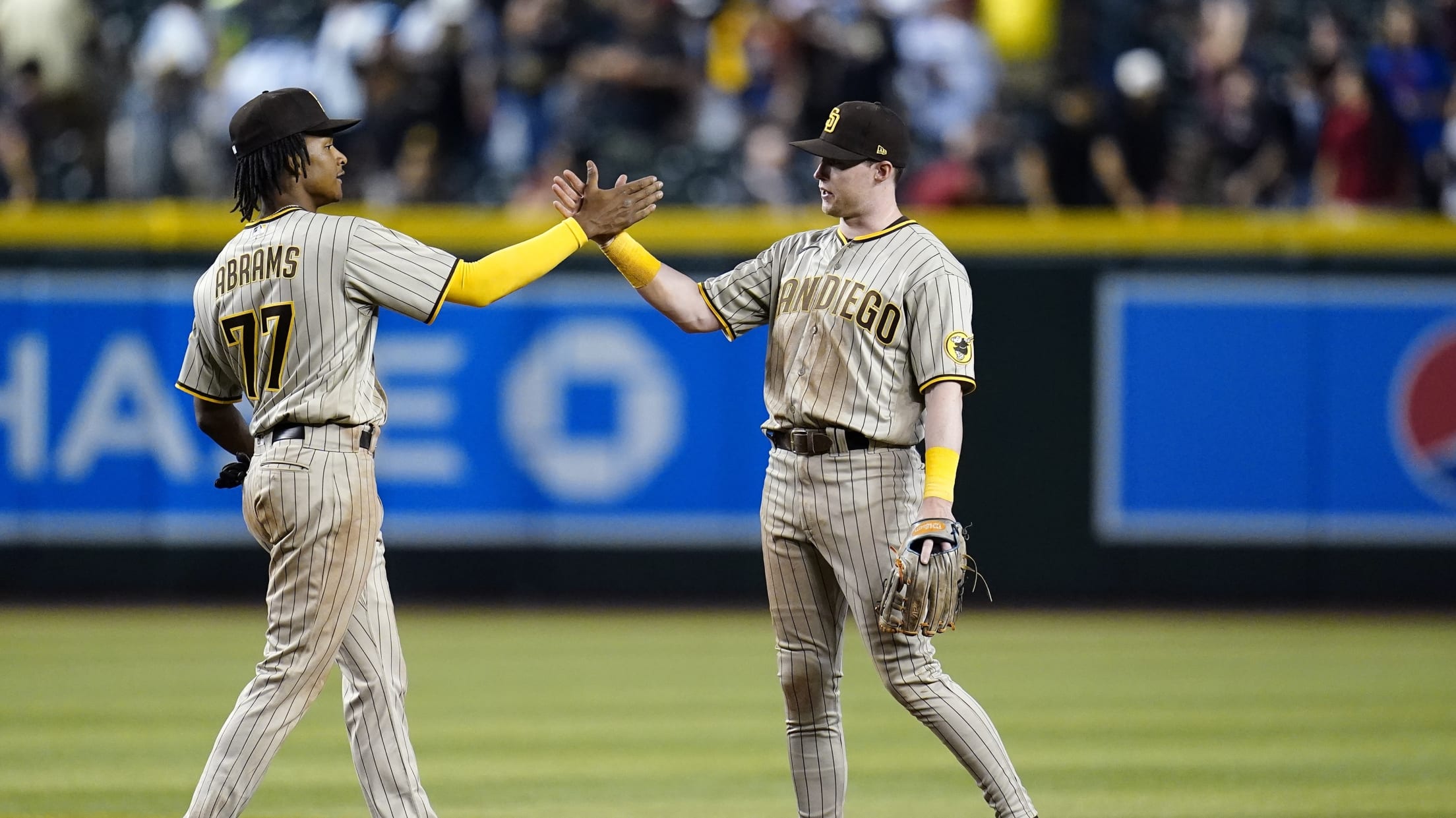 PHOENIX -- C.J. Abrams is on the board. Since he was selected in the first round of the 2019 Draft, we've heard plenty about Abrams' quick hands and his elite bat-to-ball skills. He put those tools on full display Saturday night, tallying his first career hit in the Padres' 5-2
Gore fans seven in dominant 2022 debut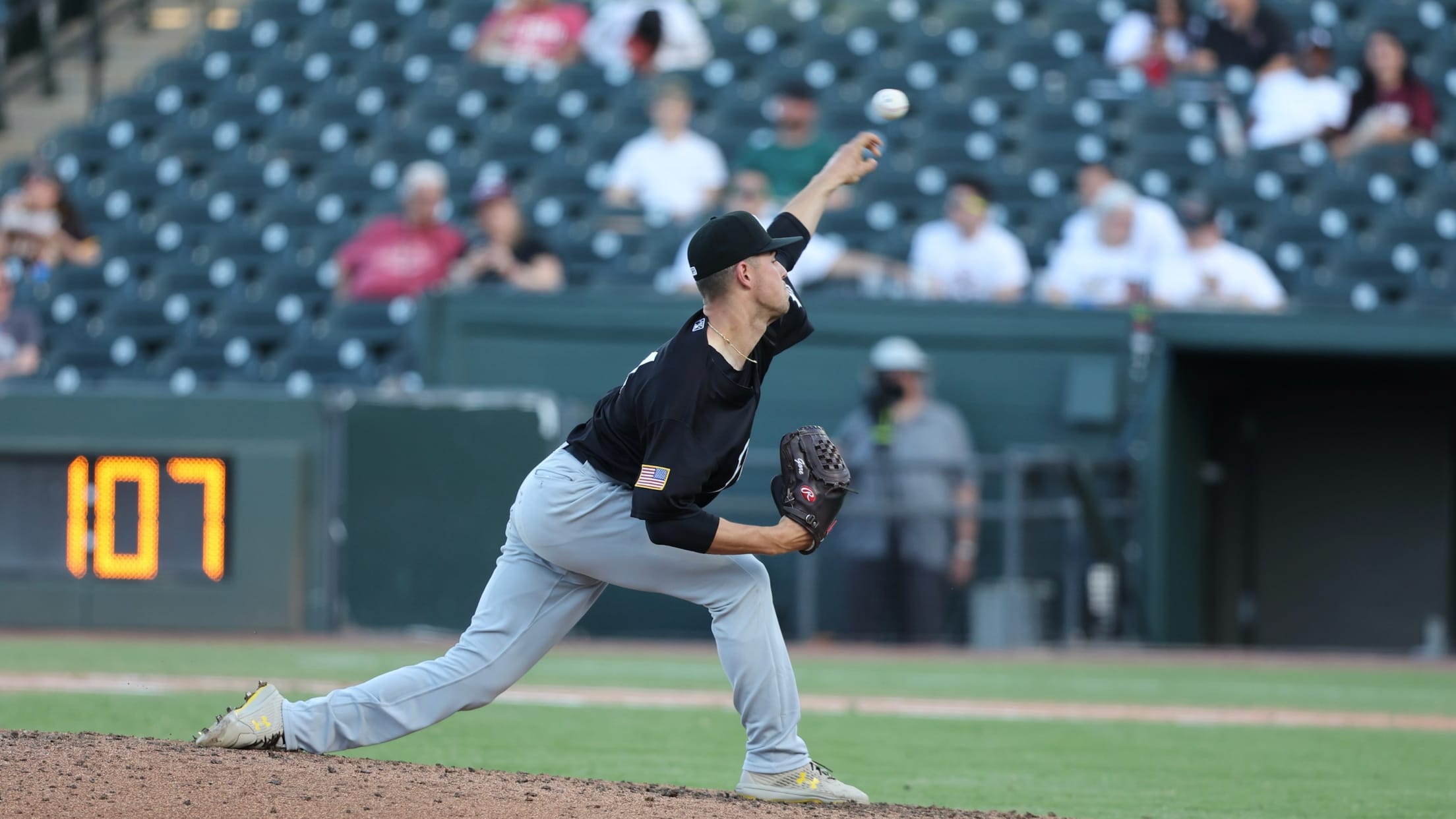 MacKenzie Gore has had a long road to get to this point in his career. A mix of mechanical issues and struggles at higher levels of competition have resulted in Gore's slide from ending 2020 as the No. 3 prospect in baseball to his current ranking of No. 86 on
Top prospect Abrams flashes leather in MLB debut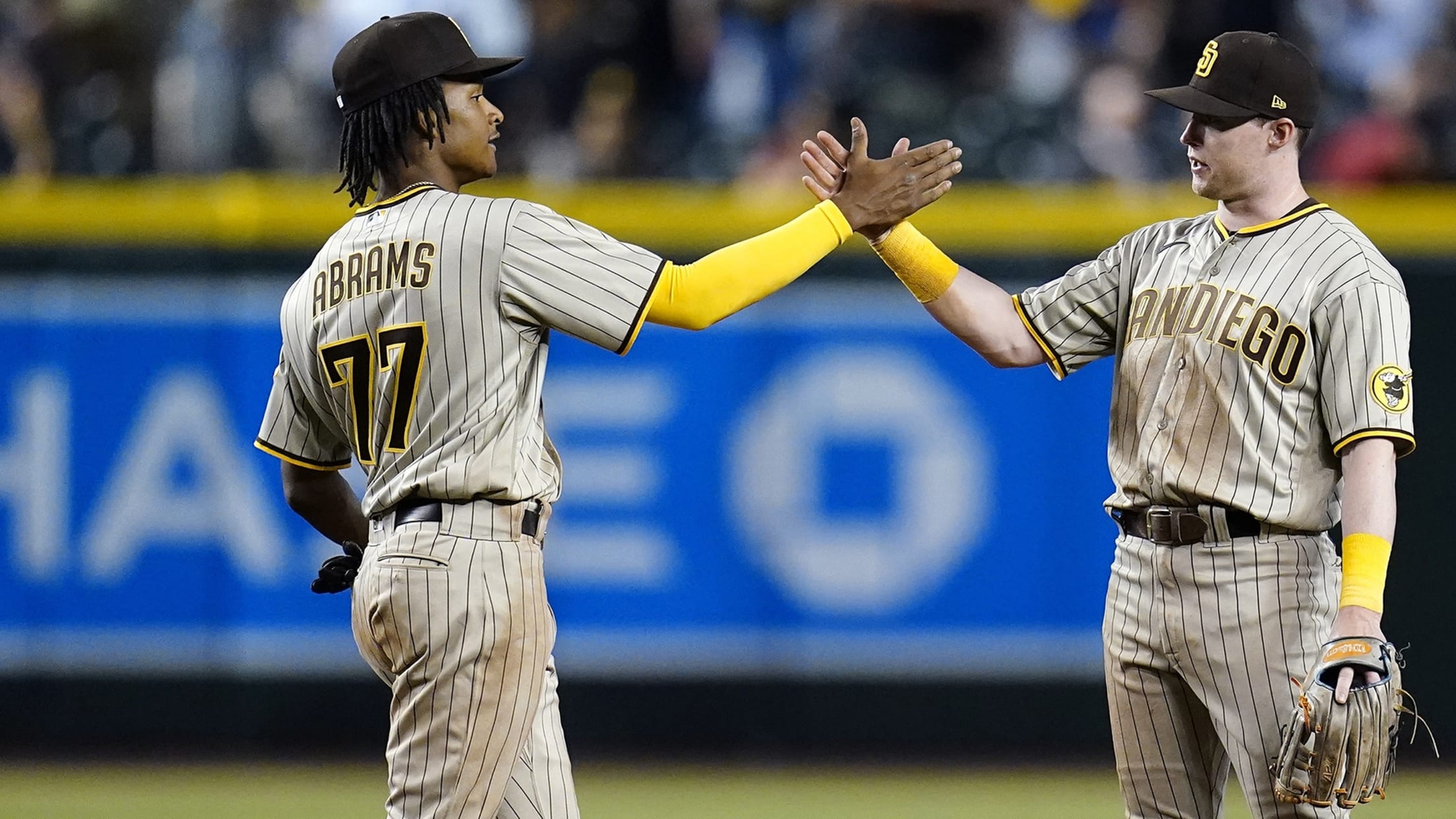 PHOENIX -- The Padres handed top prospect C.J. Abrams his Major League debut on Friday night -- and they did so by starting him at shortstop behind a left-handed sinkerballer. That meant Abrams was going to be tested. He wouldn't have wanted it any other way. "I always want all
Abrams cracks roster, declares, 'I AM Ready!'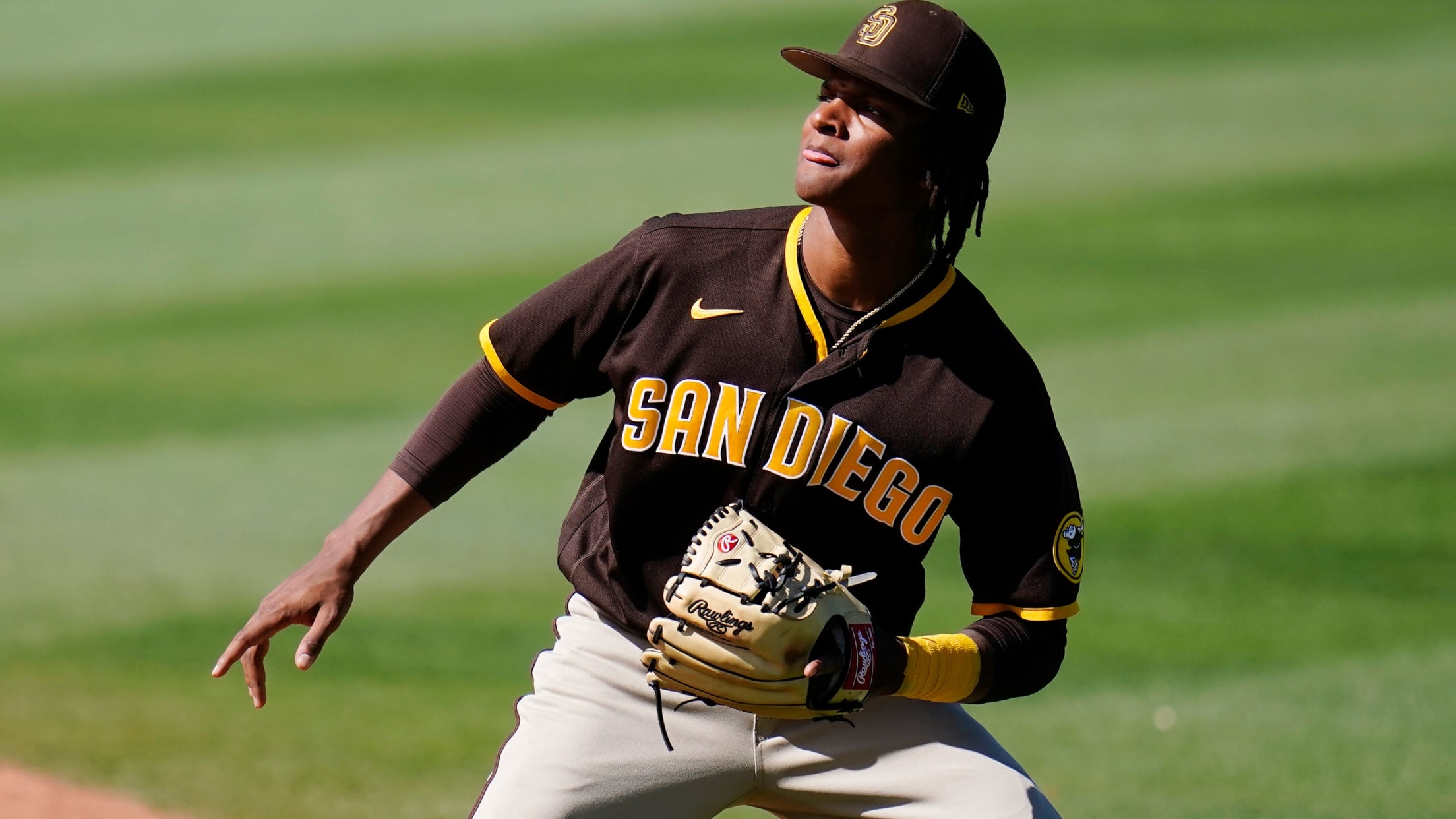 PHOENIX -- The Padres asked C.J. Abrams to go out and win a roster spot this spring. Sure enough, Abrams went out and won it. The Padres' top prospect, per the MLB Pipeline rankings, was promoted to the big league club on Thursday, when the team announced its Opening Day
What to expect from C.J. Abrams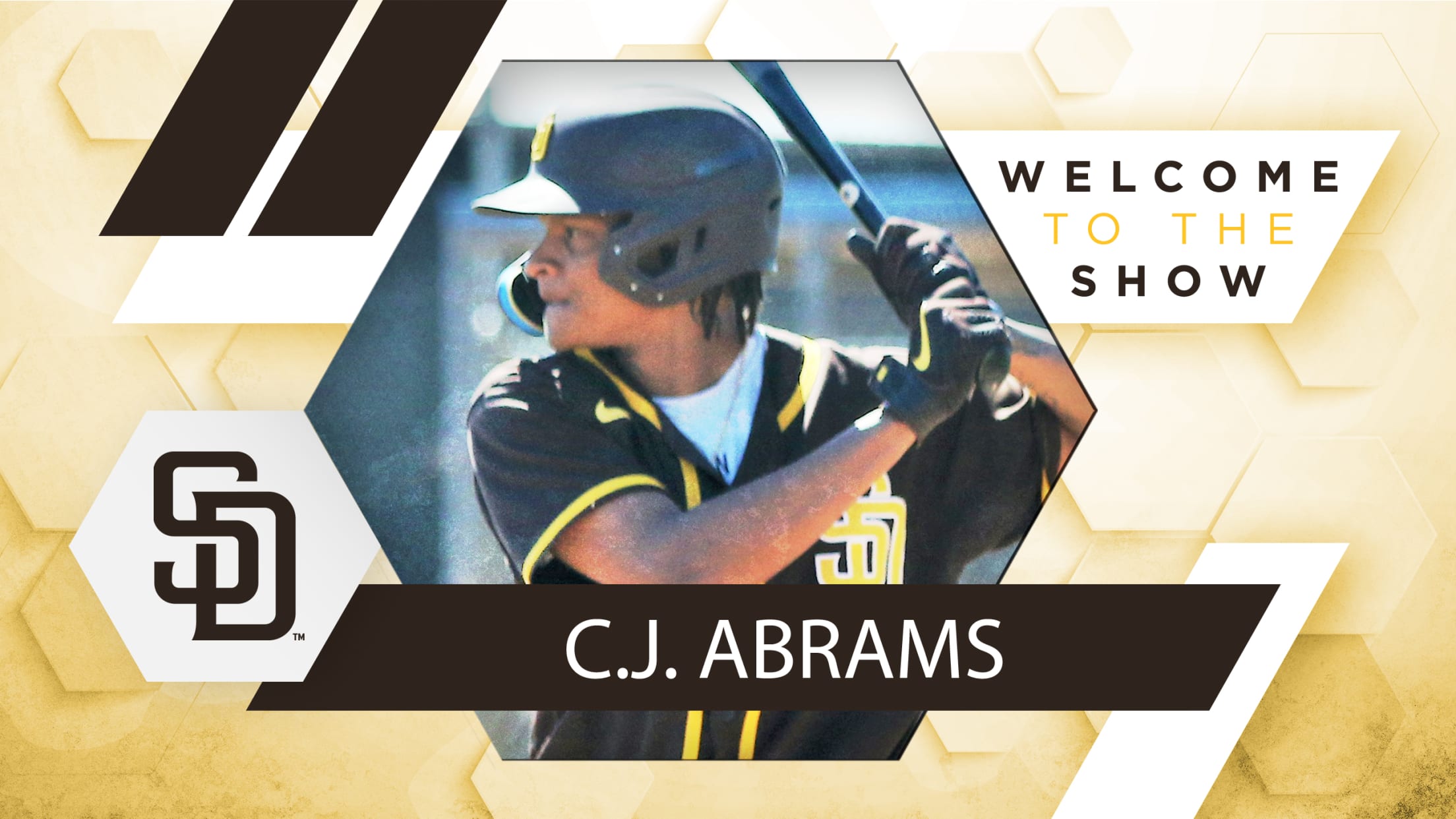 C.J. Abrams' elite speed, athleticism and overall hitting ability helped separate him from his peers in the 2019 Draft class. A few years later, those skills helped him land a spot on the Padres Opening Day roster. Abrams has played just 76 games in the Minors -- and just 42
Here's where Padres Top 30 prospects are starting '22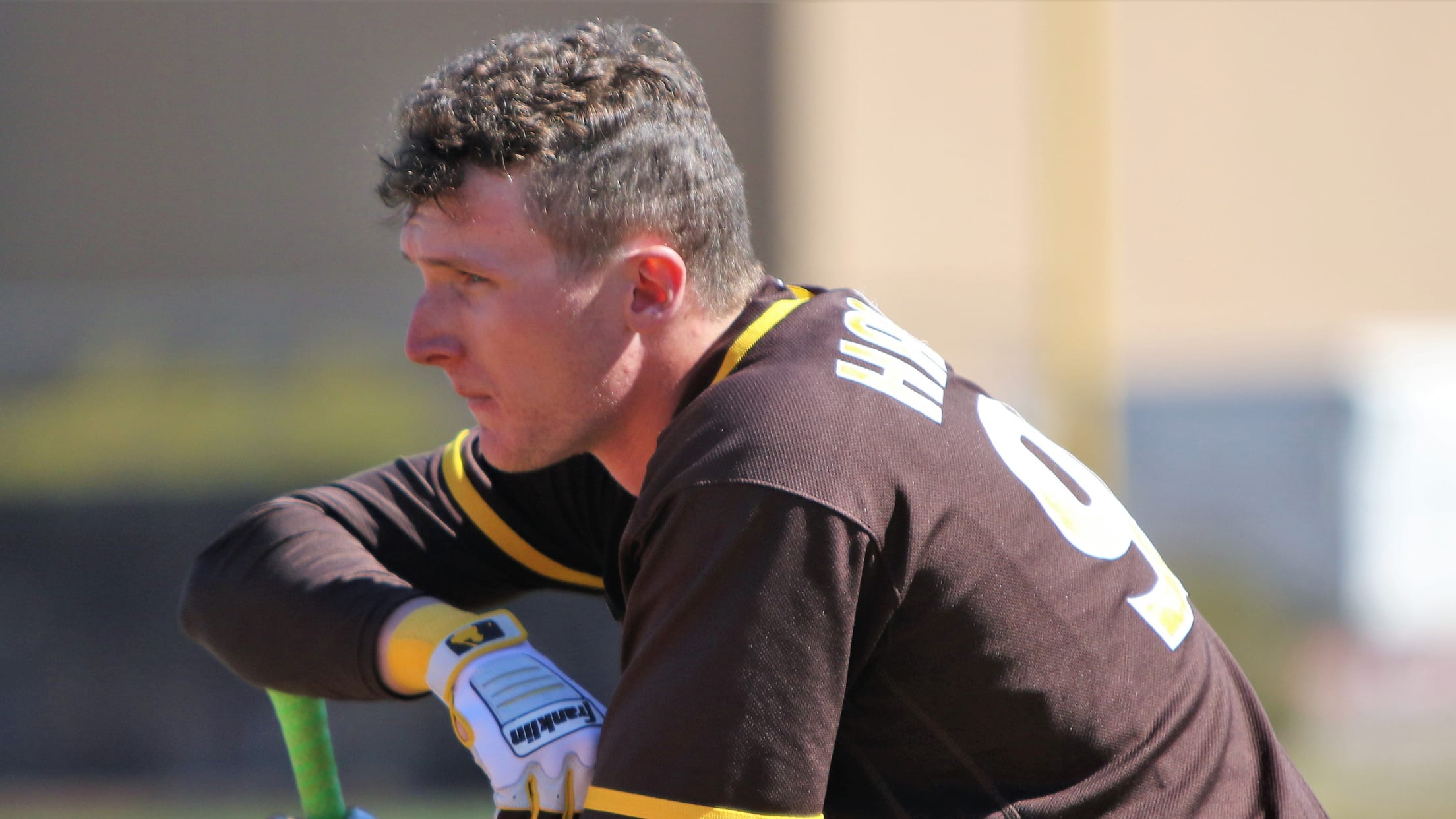 With the Minor League season opening this week, here's where the Padres' Top 30 prospects are projected to start:
Abrams 'ready to rock,' in full sprint toward roster spot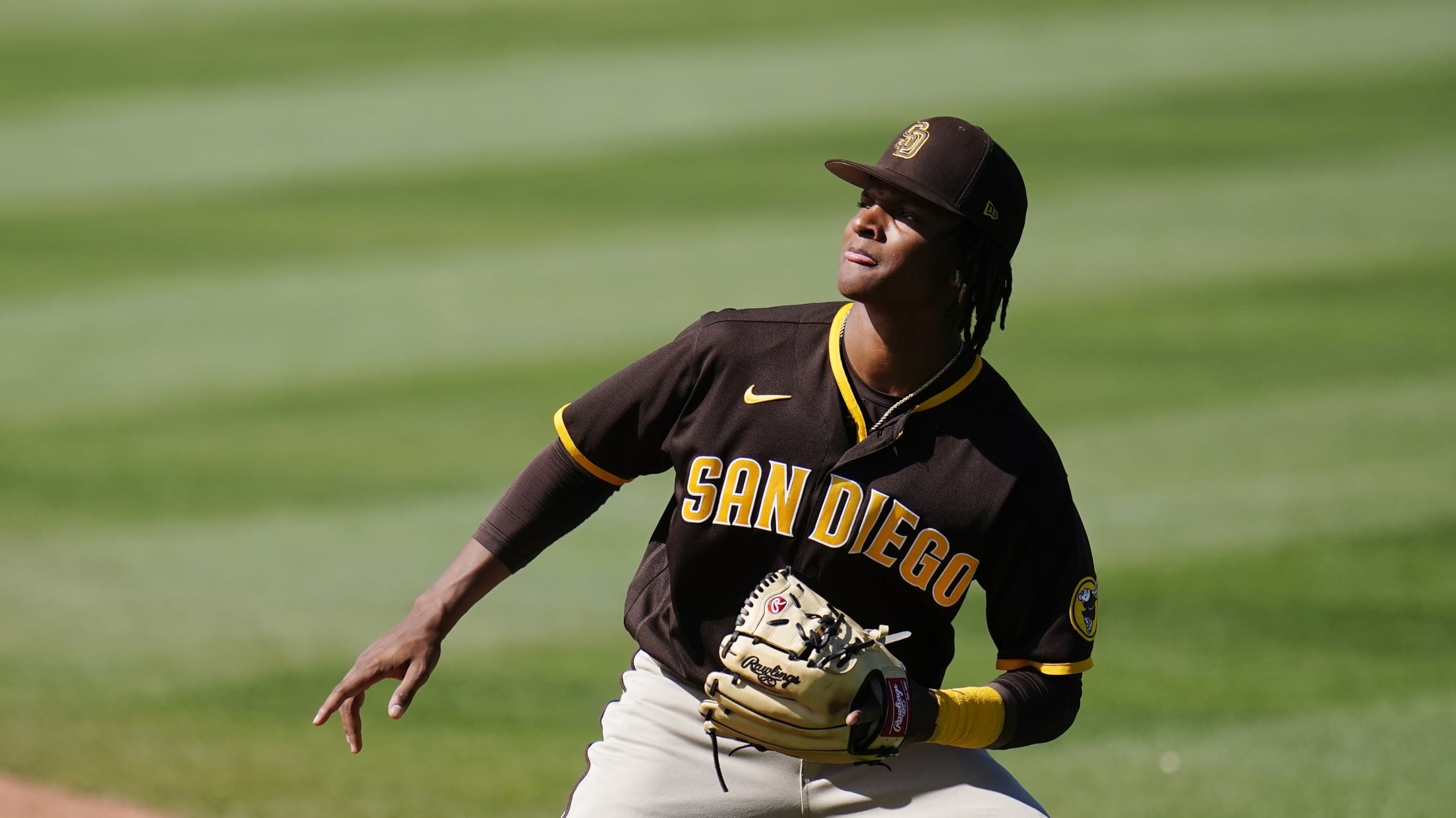 GOODYEAR, Ariz. -- The Padres invited top prospect C.J. Abrams to big league camp this spring and told him to go win a roster spot. Sure looks like Abrams is winning it. In a spring full of dazzling performances from Abrams, Saturday night brought arguably his best yet. The speedy
The next Tatis? Abrams may solve SS dilemma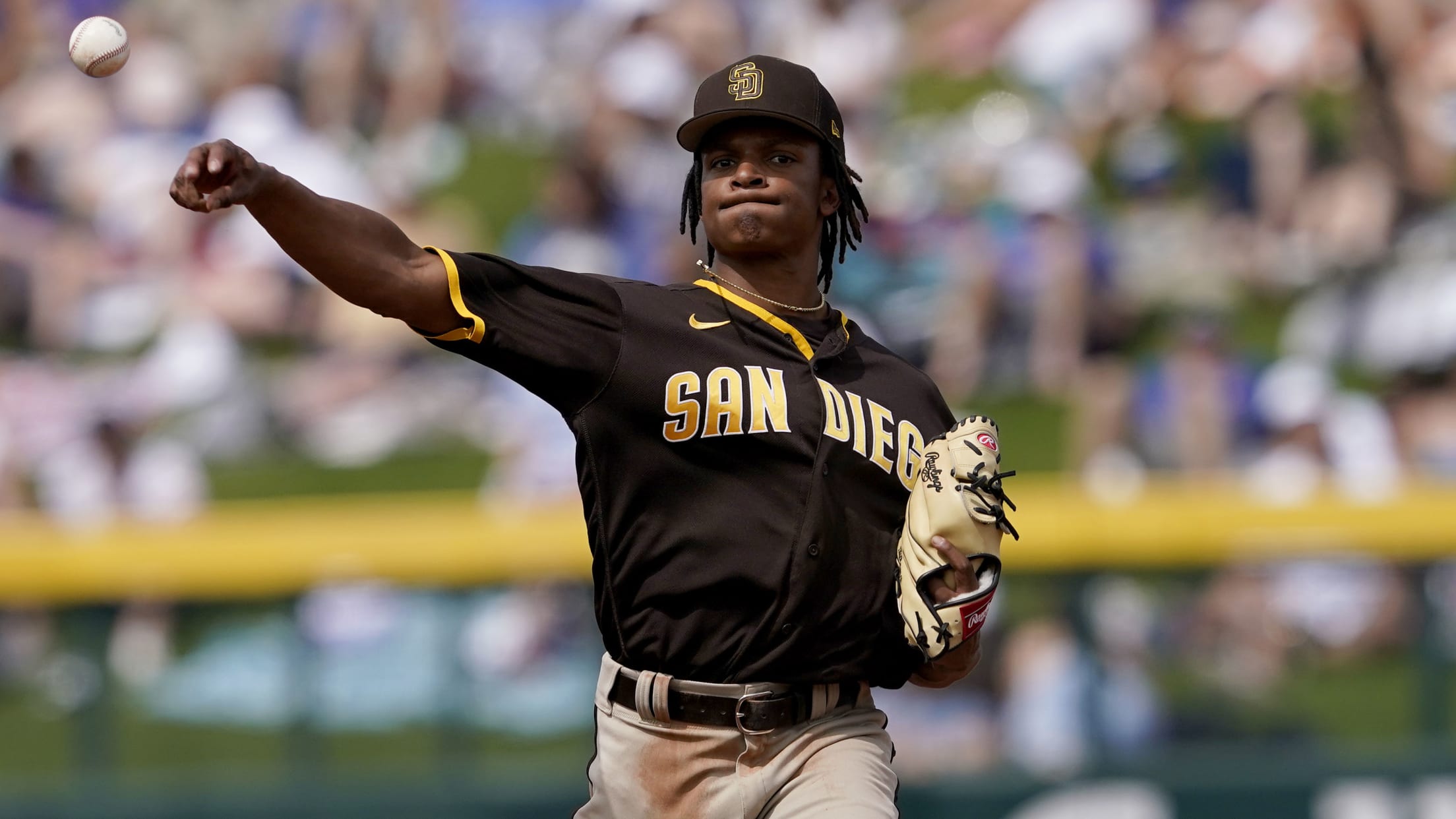 PEORIA, Ariz. -- It's happening again. It's Spring Training. The Padres have a vacancy at shortstop. They have an elite prospect making a push for that spot. And now they have a decision to make. CJ Abrams, much like Fernando Tatis Jr. in 2019, is making a case for a