Margevicius 'going to work through' rough patch
Padres lefty surrenders 4 home runs in short start against Bucs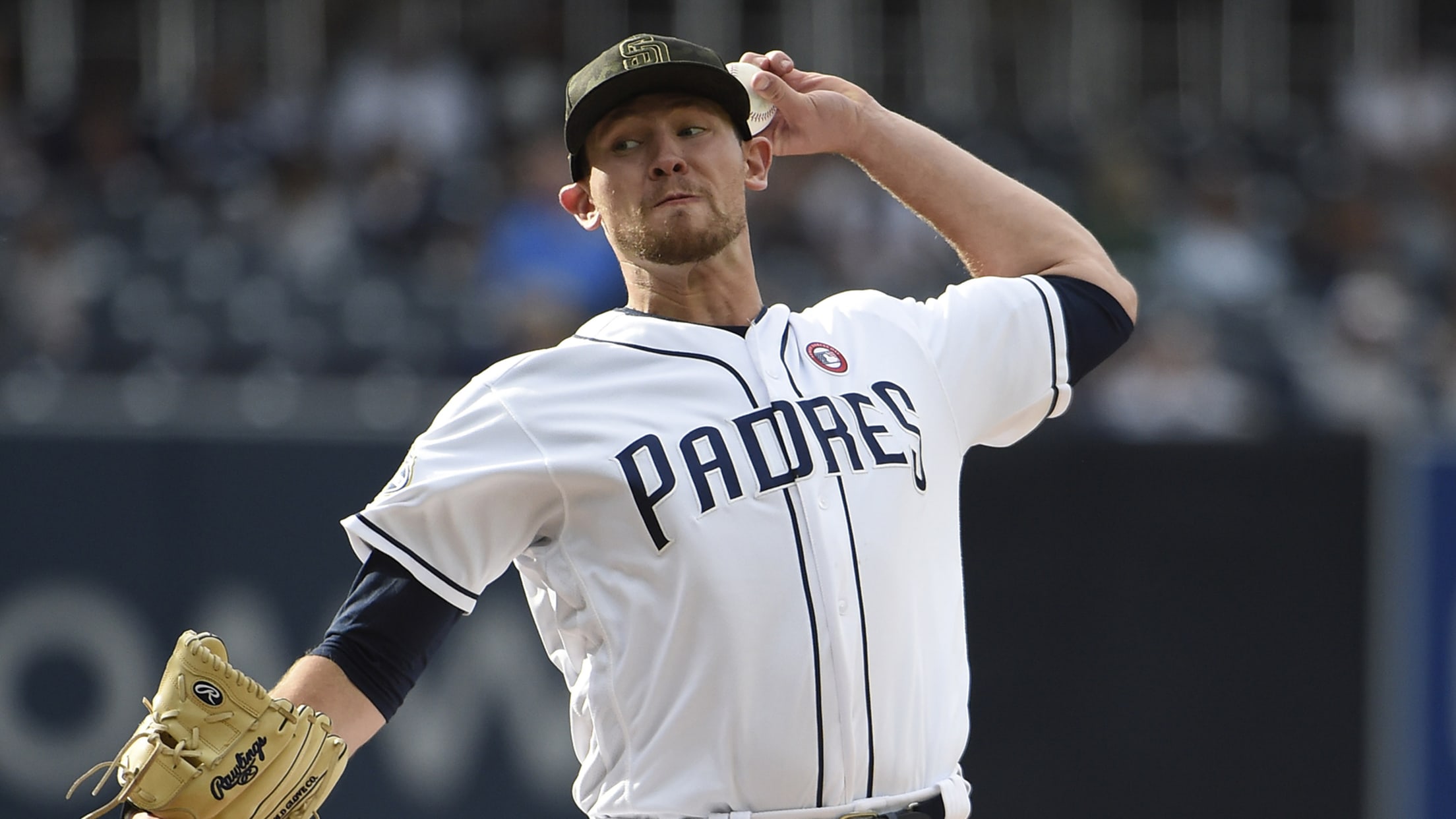 SAN DIEGO -- Since before Spring Training, the Padres have been vocal about their desire to create in-house rotation competition this season. Turns out, they might be staging an impromptu rotation battle this weekend. At the end of camp, Nick Margevicius was named the surprise fifth starter over Cal Quantrill
Inbox: When will Gore debut in Majors?
Beat reporter AJ Cassavell answers questions from San Diego fans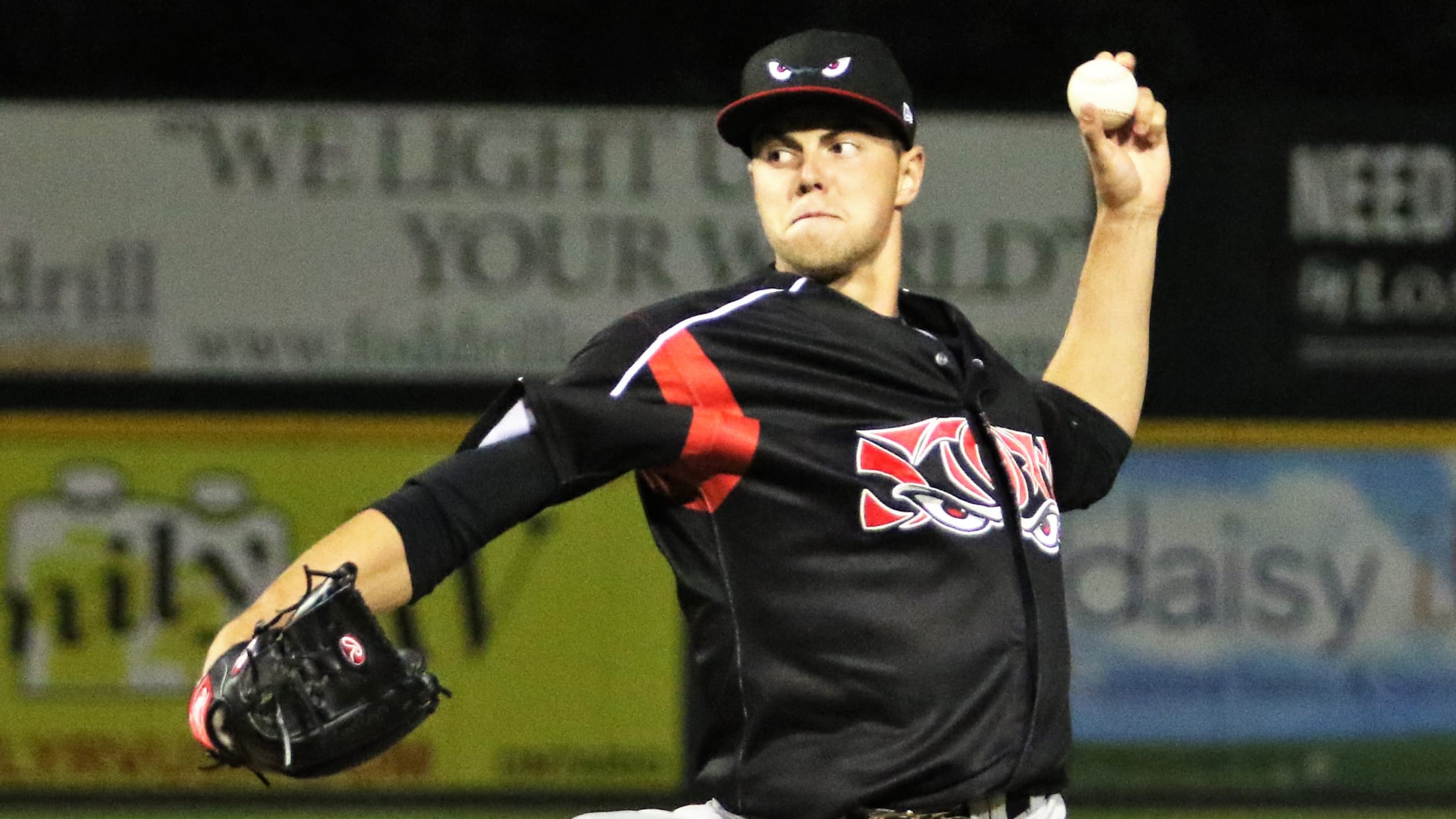 SAN DIEGO -- The Padres' rotation is filled with young starters who moved quickly through the Minor Leagues. Naturally, it's fair to wonder who's next. This week's Padres Inbox focuses on another pitching prospect who could arrive in the Majors ahead of schedule. Plus, it takes a look at the
Allen gets call to Majors as Mejia lands on IL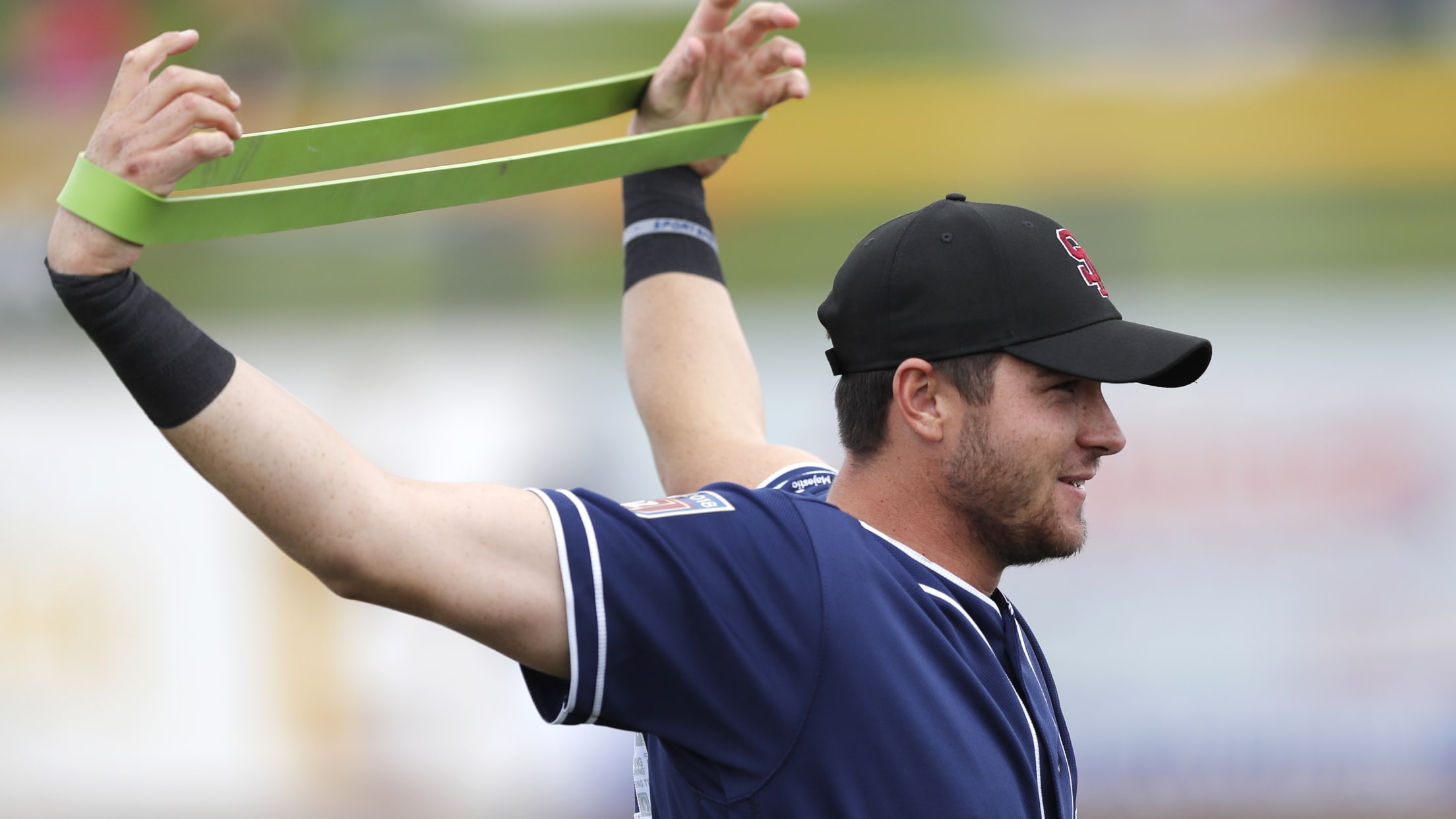 DENVER -- The Padres placed catcher Francisco Mejía on the 10-day injured list on Saturday with a left knee sprain and called up catcher Austin Allen from Triple-A El Paso. Padres manager Andy Green said Mejia has been dealing with the knee issue off and on most of the season.
Tatis Jr. (hamstring) progressing toward return
Rookie's activation this weekend unlikely but not yet ruled out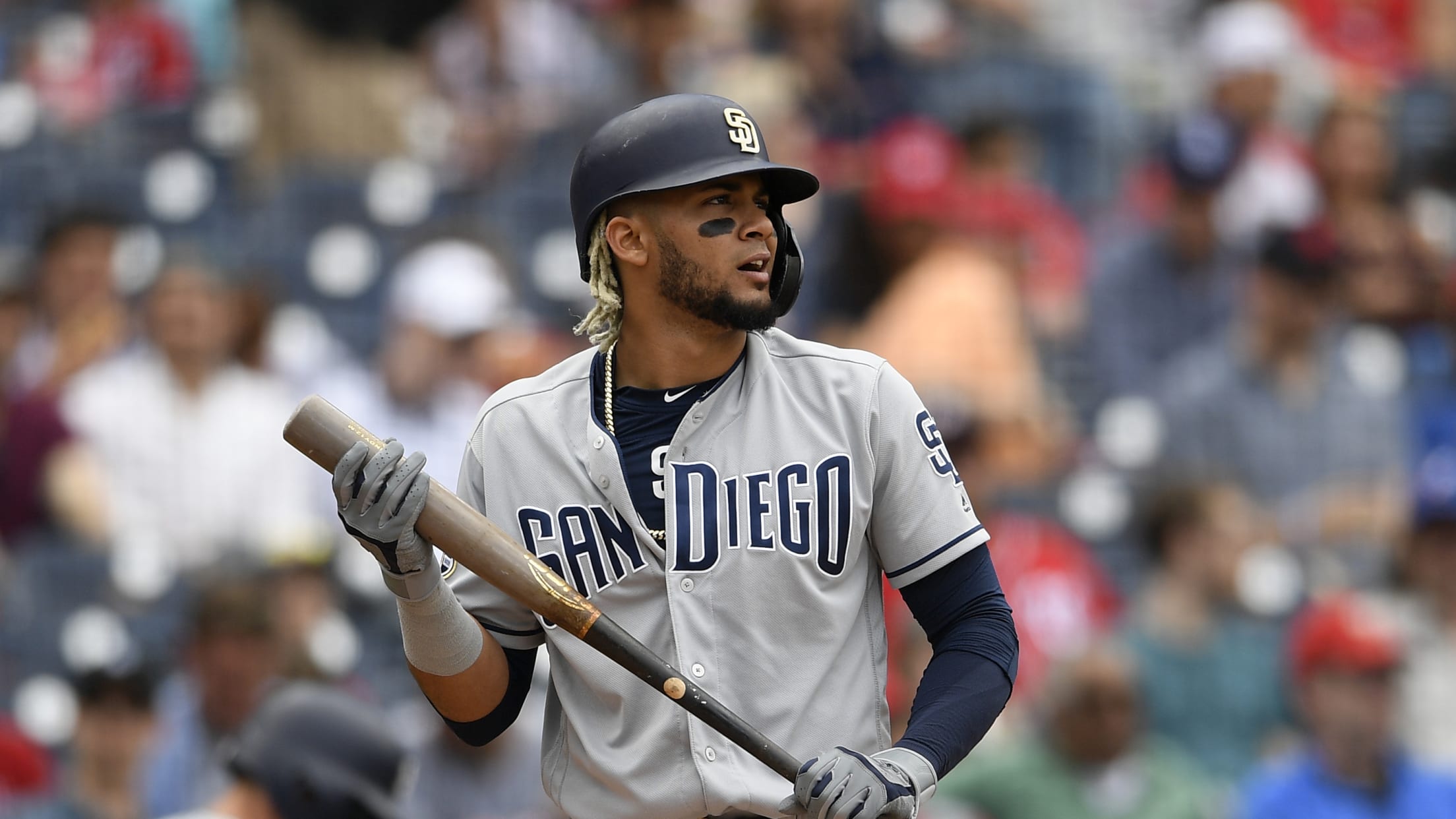 DENVER -- Fernando Tatis Jr. ran at 75 percent and took some ground balls Friday as he rehabs a hamstring injury at extended spring training in Arizona, and while a return to the Padres' lineup this weekend isn't out of the question, it's unlikely, according to manager Andy Green. "It
Tatis Jr. resumes baseball activity
No timetable for return of Padres rookie shortstop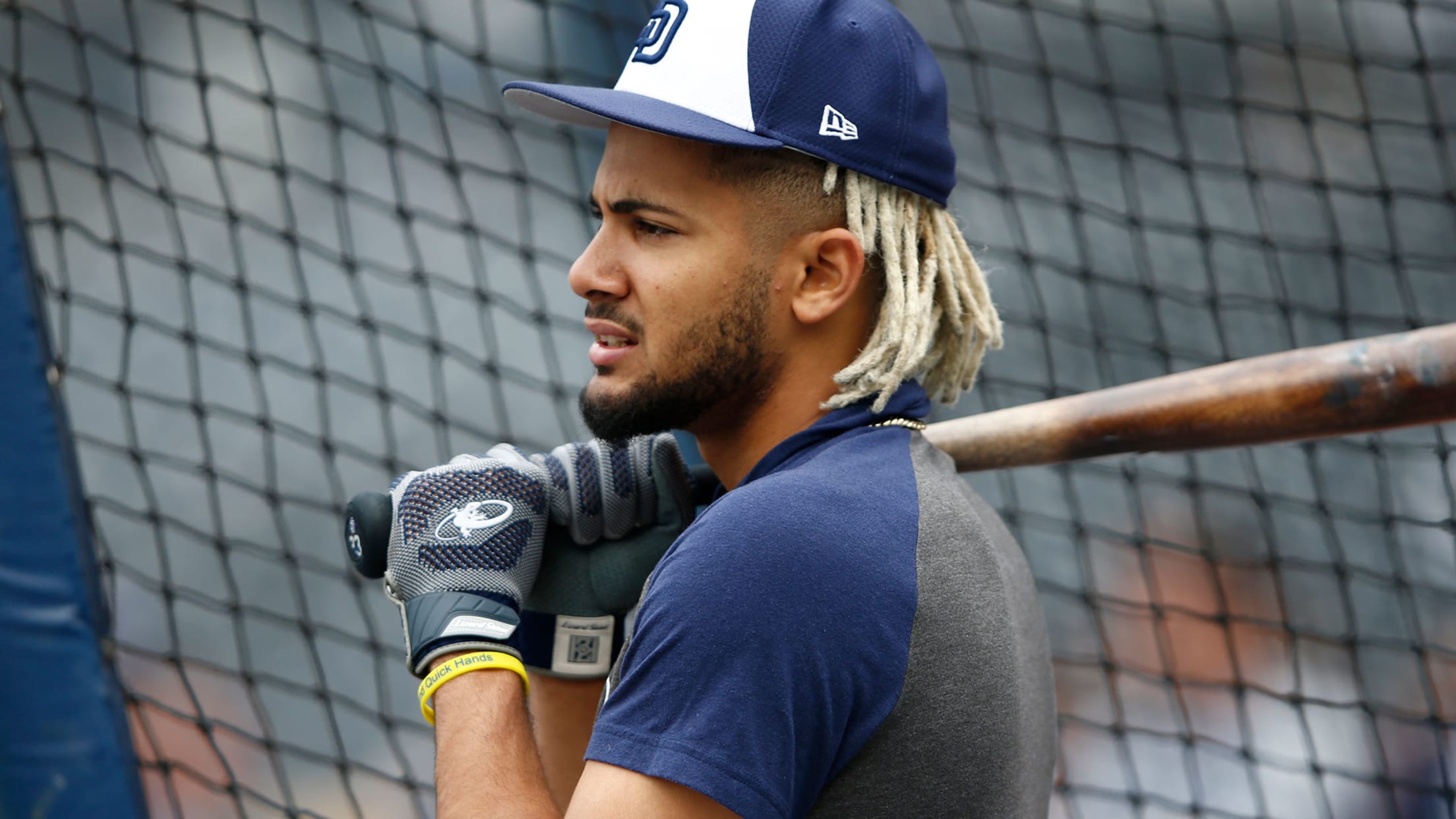 SAN DIEGO -- There's still no timetable for the return of Padres rookie shortstop Fernando Tatis Jr., who is on the injured list with a left hamstring strain. But Saturday offered a welcome sight. The 20-year-old phenom played catch and took a few swings as he returned to baseball activity
Quantrill adds to optimism about young arms
No. 12 prospect pitches into the sixth, gives up two runs vs. Braves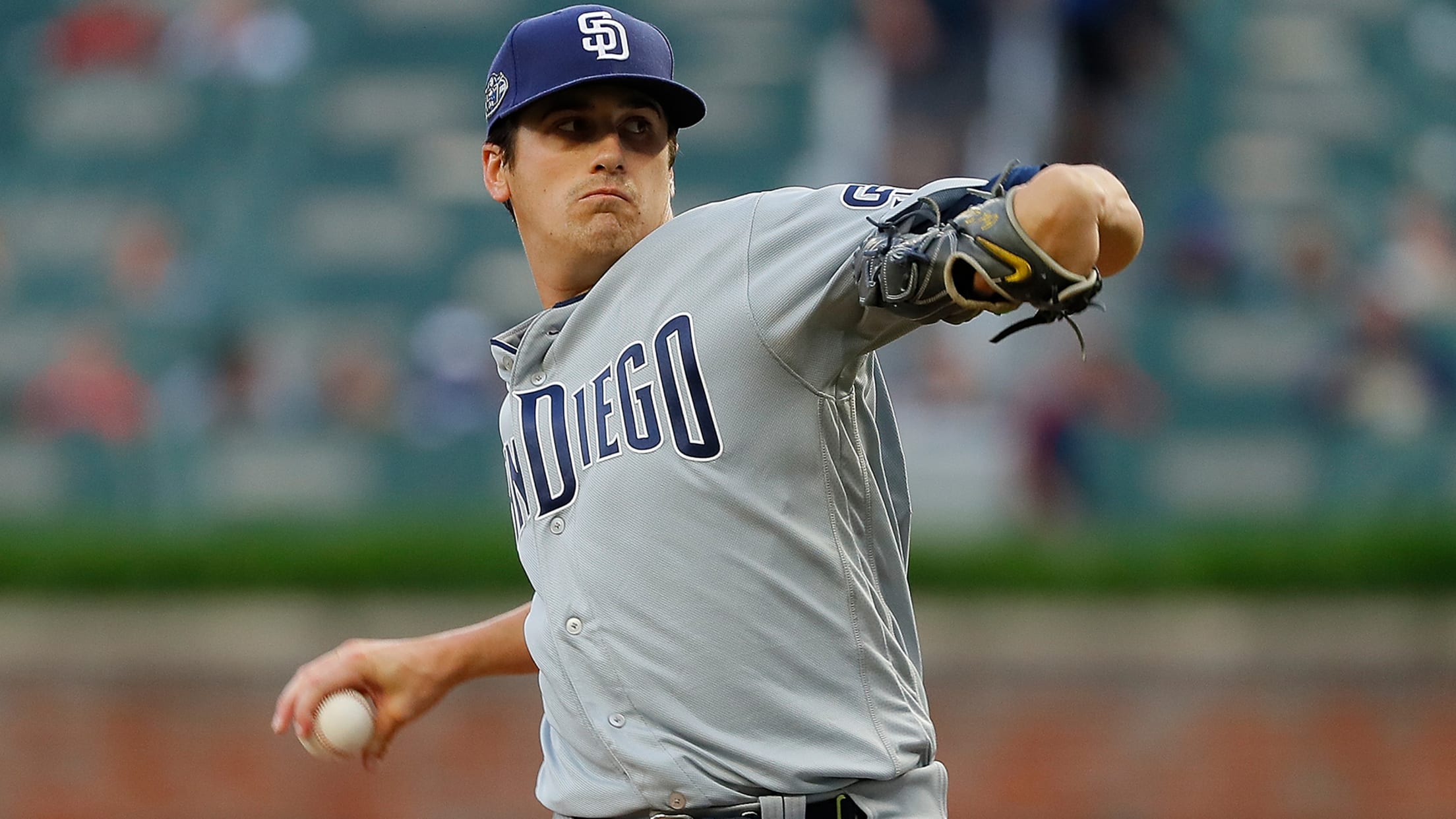 ATLANTA -- There are opportunities available for young pitchers in San Diego's rotation. The Padres made that clear from the start. Cal Quantrill -- the team's No. 12 prospect and 2016 first-round pick -- was the latest to capitalize on that opportunity Wednesday night. In his big league debut, the
Quantrill: 'It's a dream come true'
Club's No. 12 prospect slated to make Wednesday start vs. Braves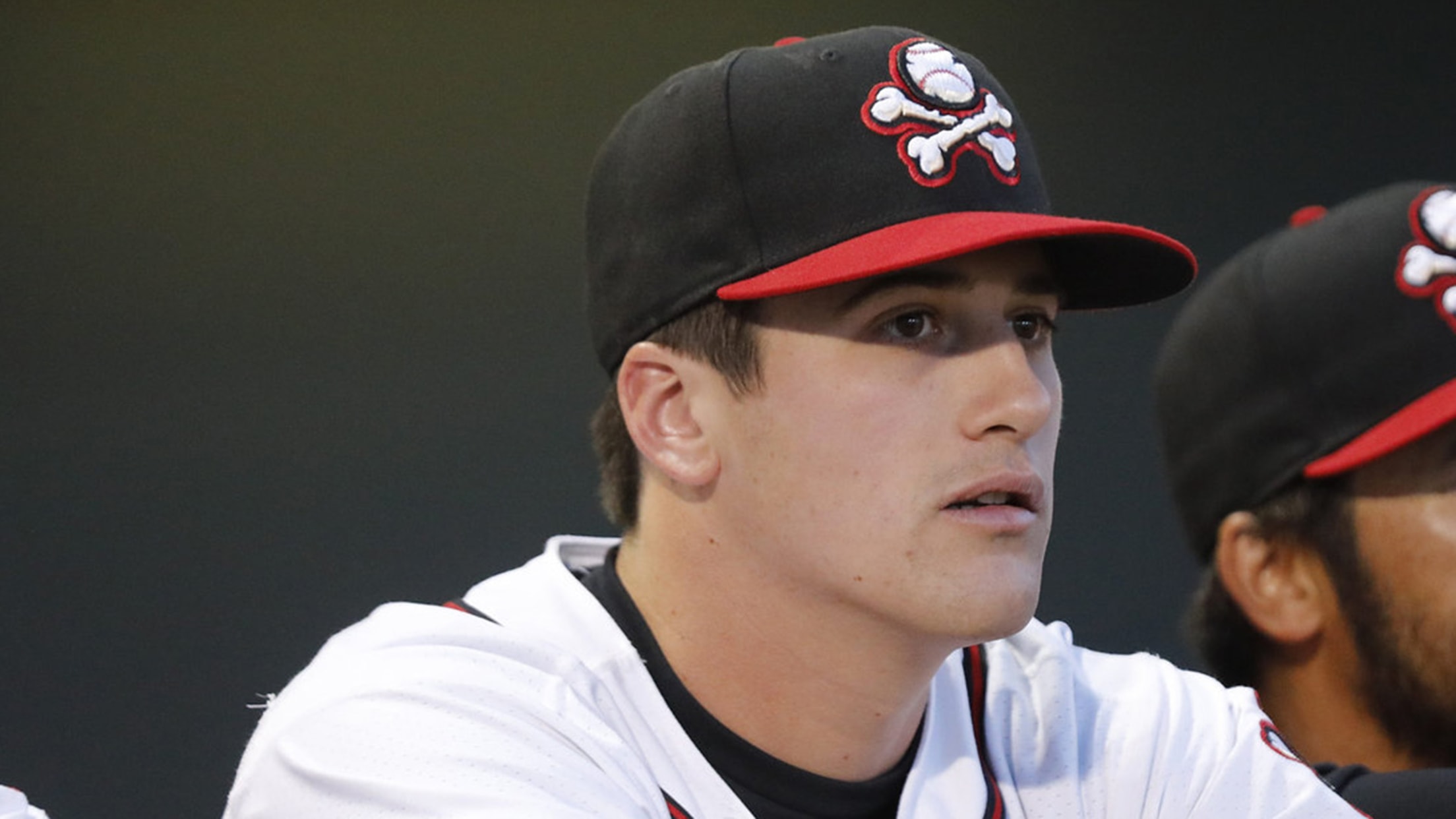 ATLANTA -- The Padres will begin another chapter in their youth movement on Wednesday night. That's when right-hander Cal Quantrill the team's No. 12 prospect and 2016 first-round Draft pick, will make his big league debut. To make room on the roster for Quantrill, the club optioned right-hander Phil Maton
Tatis Jr. (hamstring) out of lineup vs. Braves
Rookie may avoid IL; France on the bench for opener vs. Braves; Urias wins PCL honor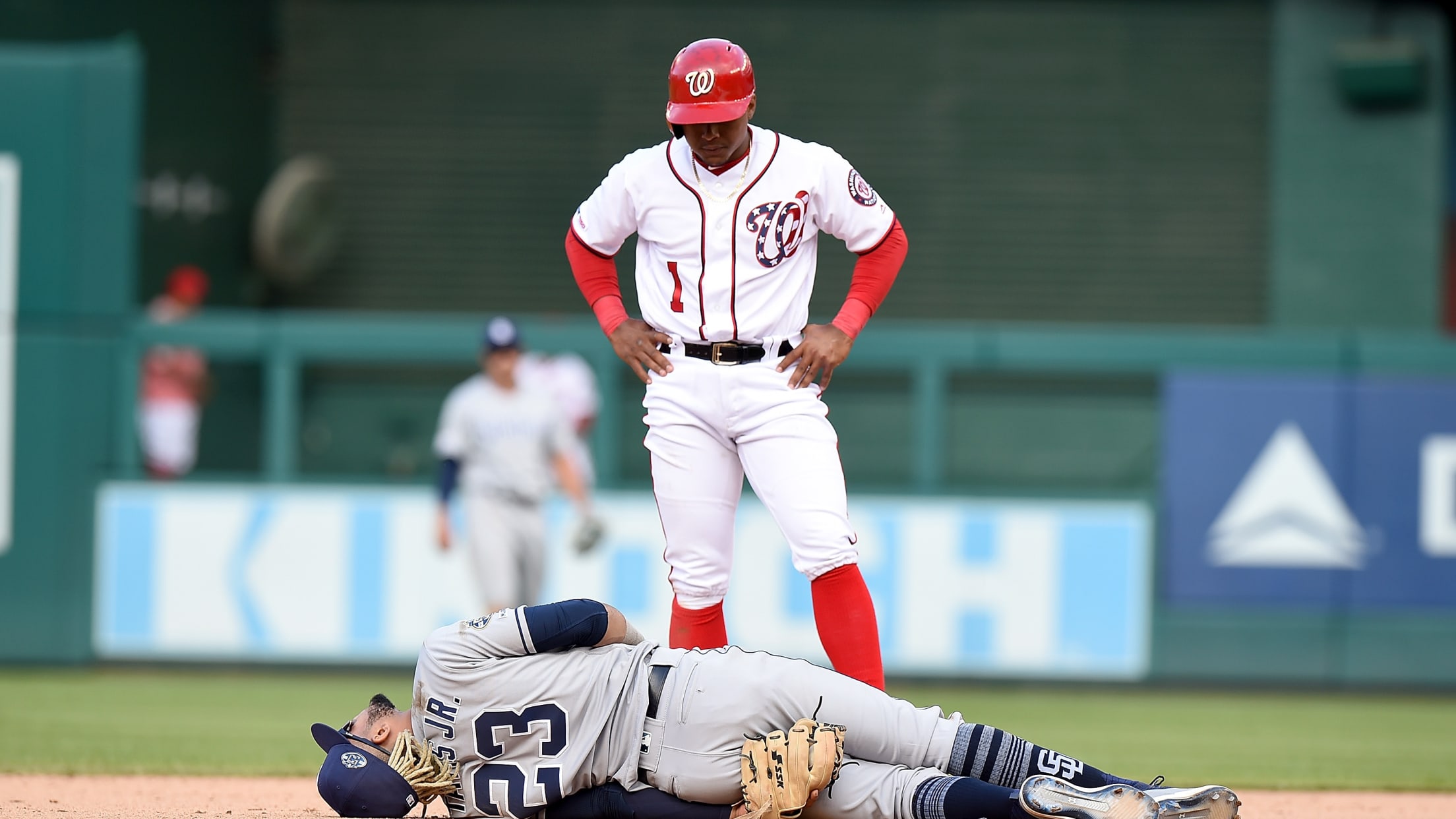 ATLANTA -- Fernando Tatis Jr.'s ailing hamstring has put the Padres in a holding pattern. The 20-year-old phenom wasn't in the starting lineup Monday night as the Friars opened a four-game series in Atlanta. But Tatis wasn't placed on the injured list either, meaning there's a chance he won't be
Tatis touts fellow 'class' mate Vlad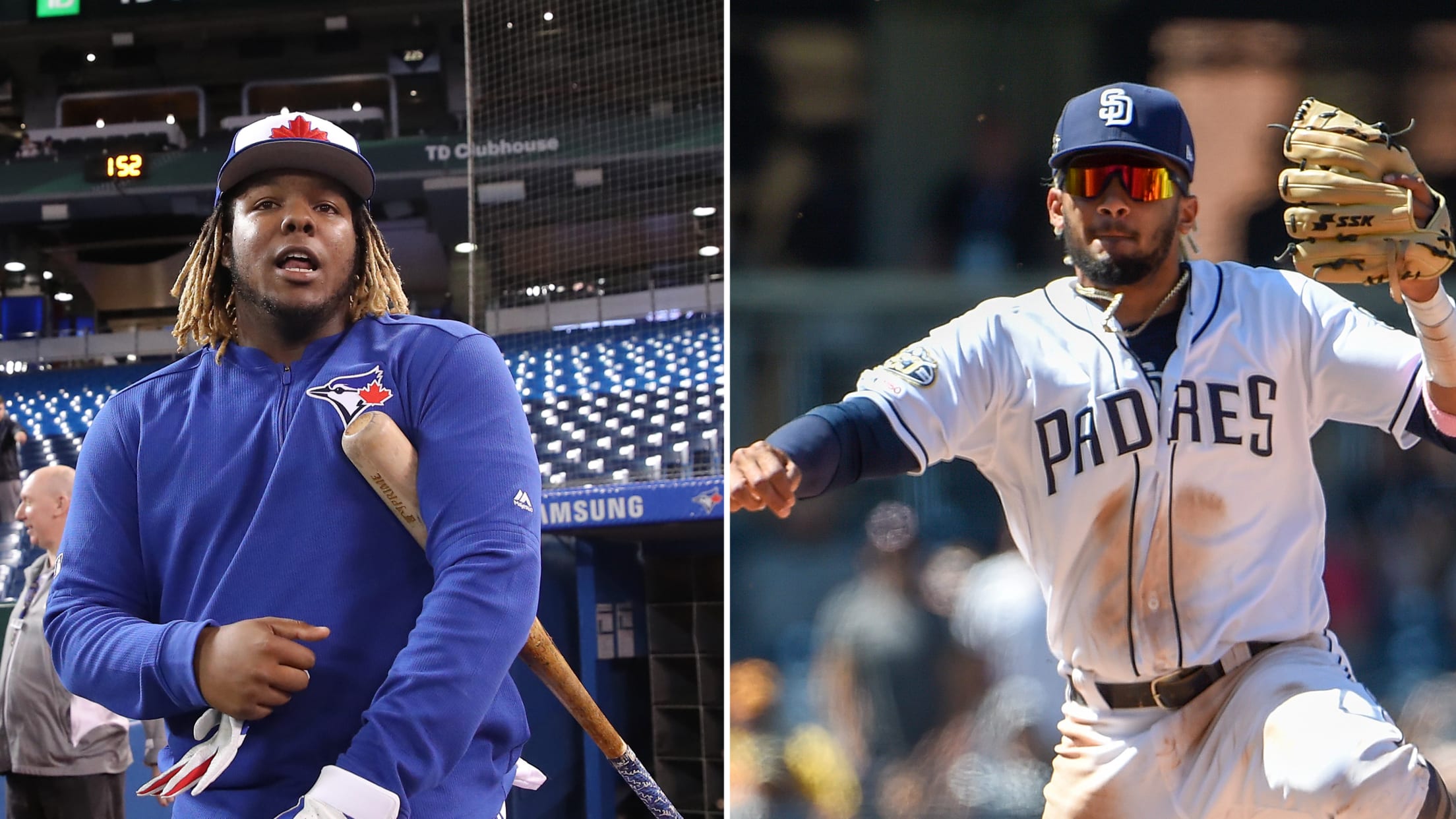 WASHINGTON -- As the baseball world buzzed over Friday's debut of top-ranked Major League prospect Vlad Guerrero Jr., Padres shortstop Fernando Tatis Jr.. was perhaps more proud than excited. "I'm just happy for that 2015 class," Tatis explained on Friday before San Diego's series opener against the Nationals. "Him, me,
Paddack retires 19 in a row in seven-inning gem
Rookie starter gets his first Major League win by outdueling King Felix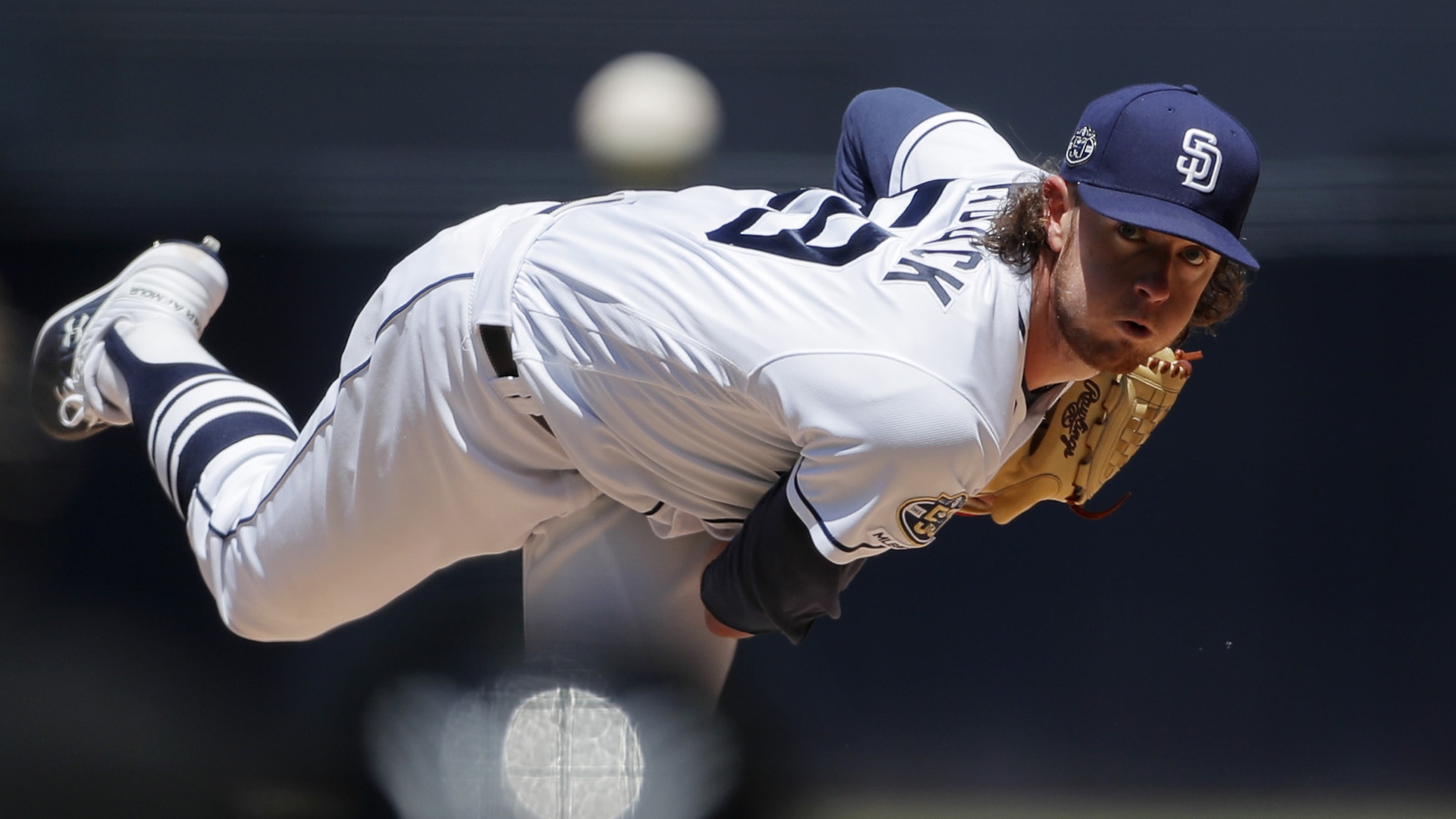 SAN DIEGO -- Chris Paddack arrived at Petco Park on Wednesday feeling slightly under the weather. You'd never have been able to tell. Not by the way Paddack strolled into the Padres' clubhouse three hours before first pitch -- rocking a black paisley suit with a cowboy hat, his focus
Prospect Espinoza undergoes 2nd TJ surgery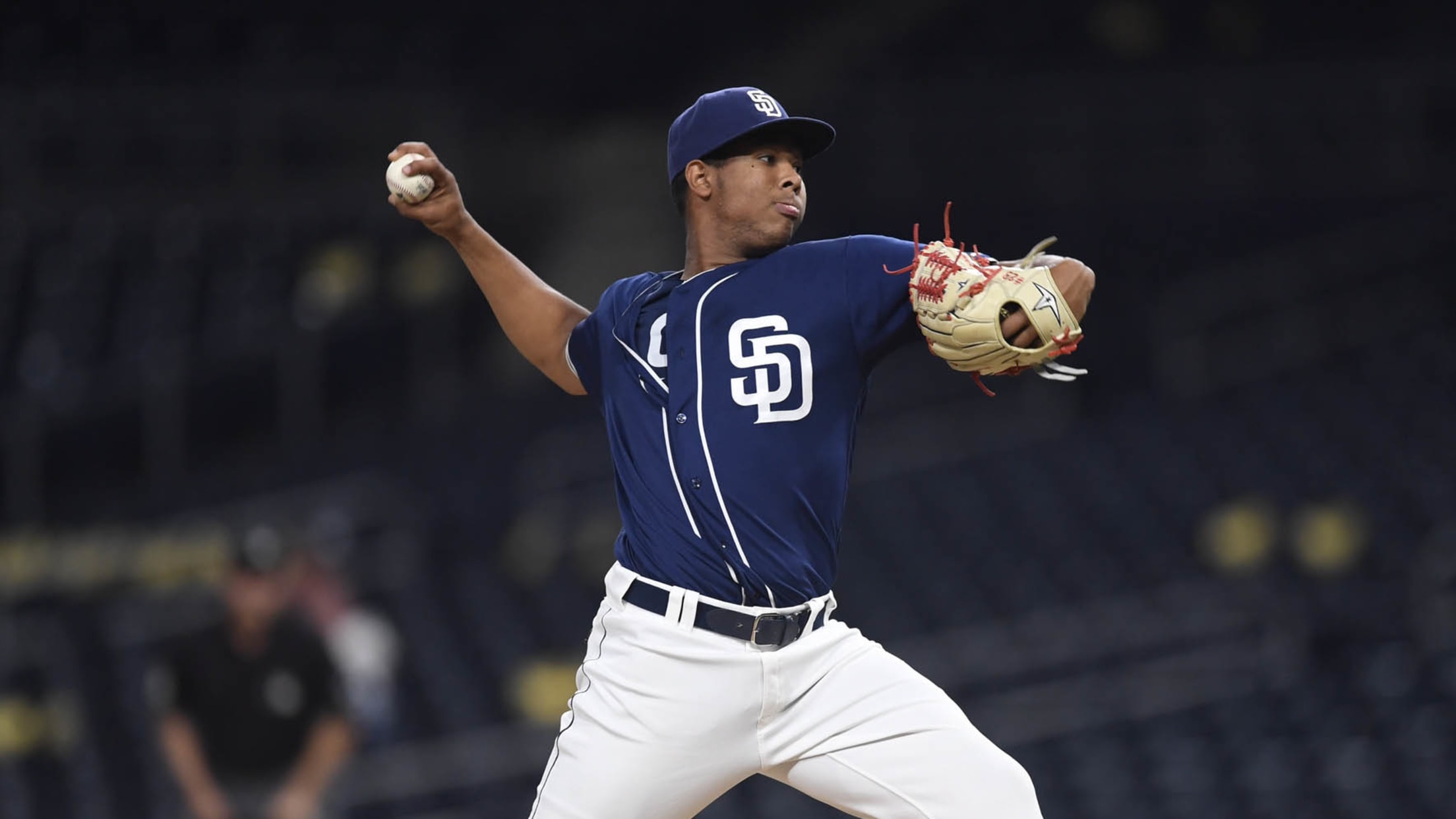 SAN DIEGO -- Right-hander Anderson Espinoza underwent his second Tommy John surgery on Monday, a crushing blow for the one-time Padres top prospect, who hasn't pitched since 2016, but worked his way back from the first surgery to join big league camp this spring. The 21-year-old Espinoza first tore his
Tatis Jr.'s power-speed combo on full display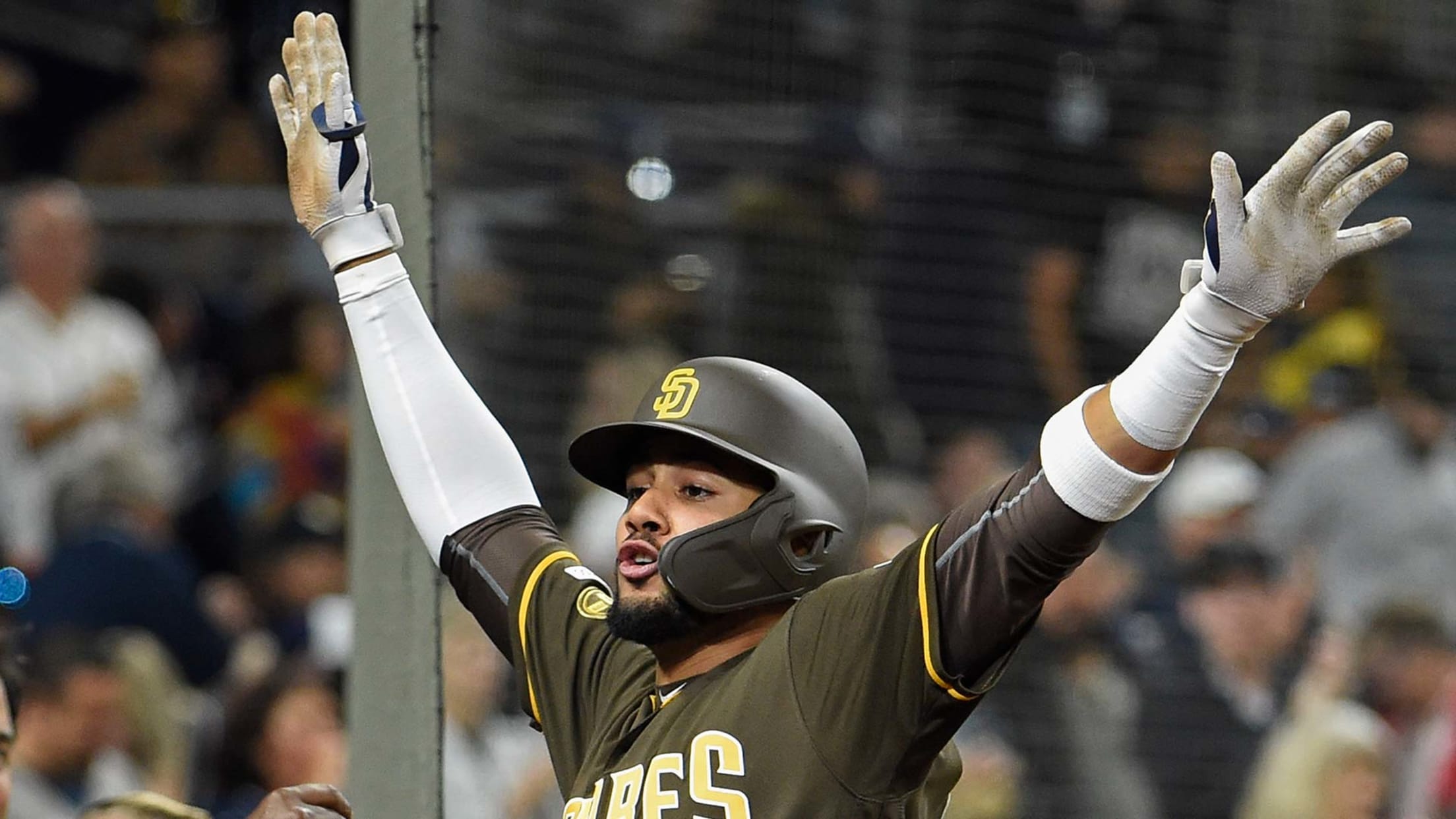 SAN DIEGO -- Forget the fact that he's only 20. Few hitters in baseball -- of any age – own a speed-and-power combo quite like Fernando Tatis Jr.. On Friday night, Tatis became the youngest player in baseball history to homer and steal three bags in a single game. Tim
Tatis Jr. on hitting leadoff: 'I like it'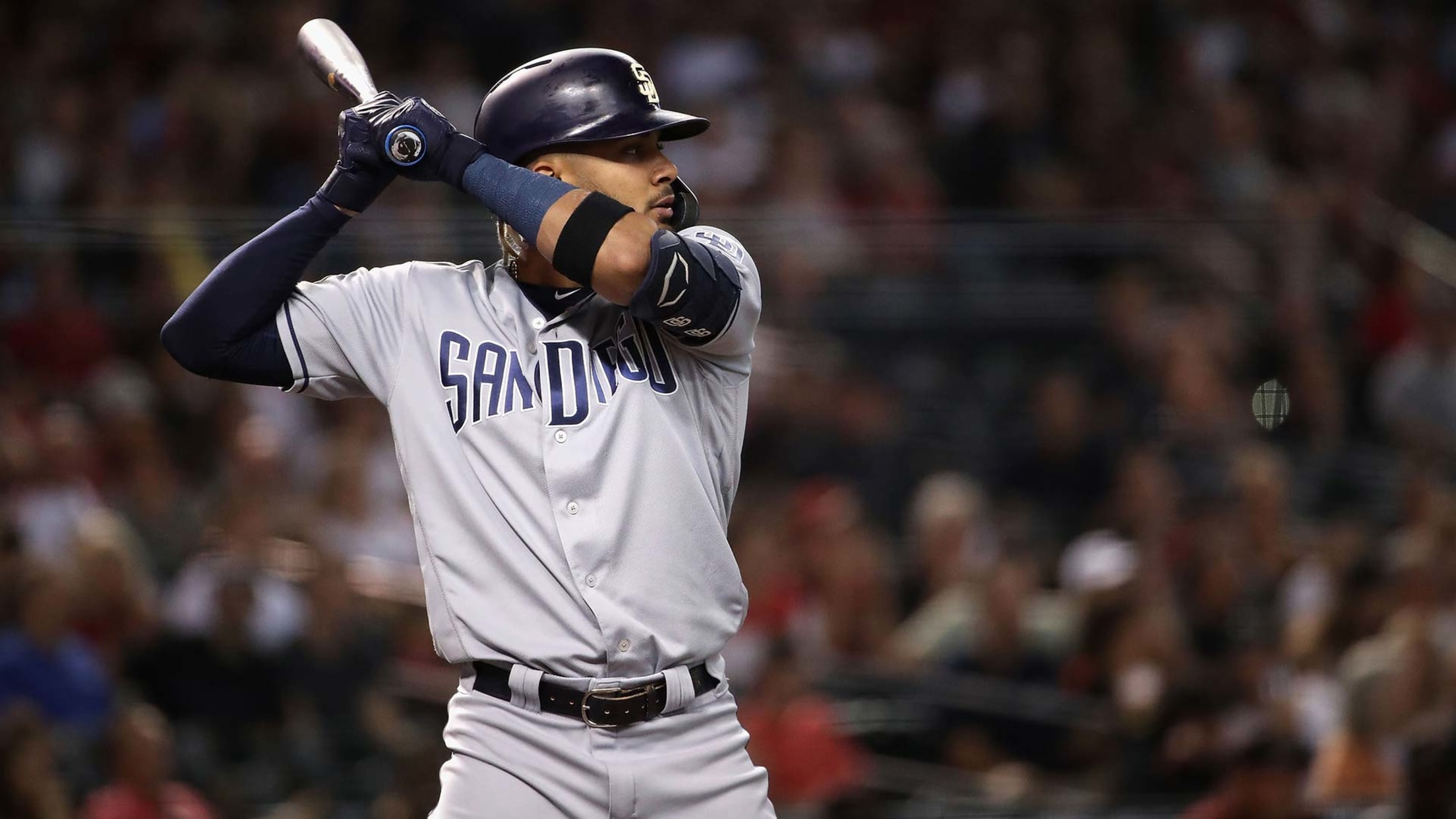 SAN DIEGO -- Fernando Tatis Jr. is one of the Padres' best on-base weapons, and he's one of their most exciting, aggressive baserunners. He's a seemingly natural fit at the top of the order. In Thursday's 4-1 series-opening loss to the Reds, that's precisely where the 20-year-old phenom was hitting.
Padres' 'niños' dazzle on defense
Urias, Tatis Jr. provide highlight plays vs. Rockies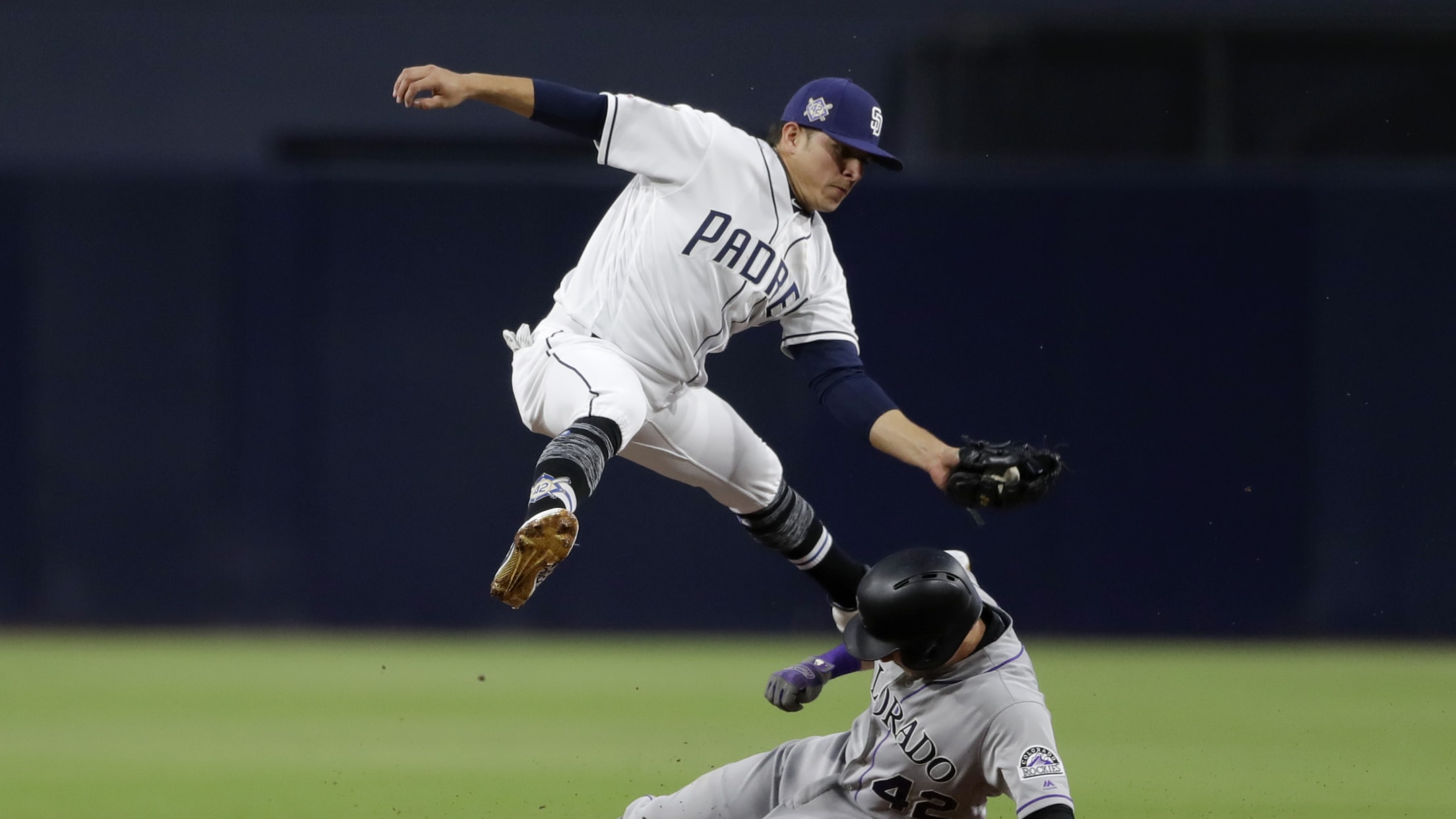 SAN DIEGO -- As the youngest Padres on the roster and two of the sport's most exciting young infielders, Luis Urías and Fernando Tatis Jr. like to call themselves "los niños" -- or "the kids." The kids are growing up so fast. Suddenly, the Padres' long-awaited middle infield of the
Tatis Jr. proving himself with his glove, too
Padres shuffle bullpen, call up Maton and Perdomo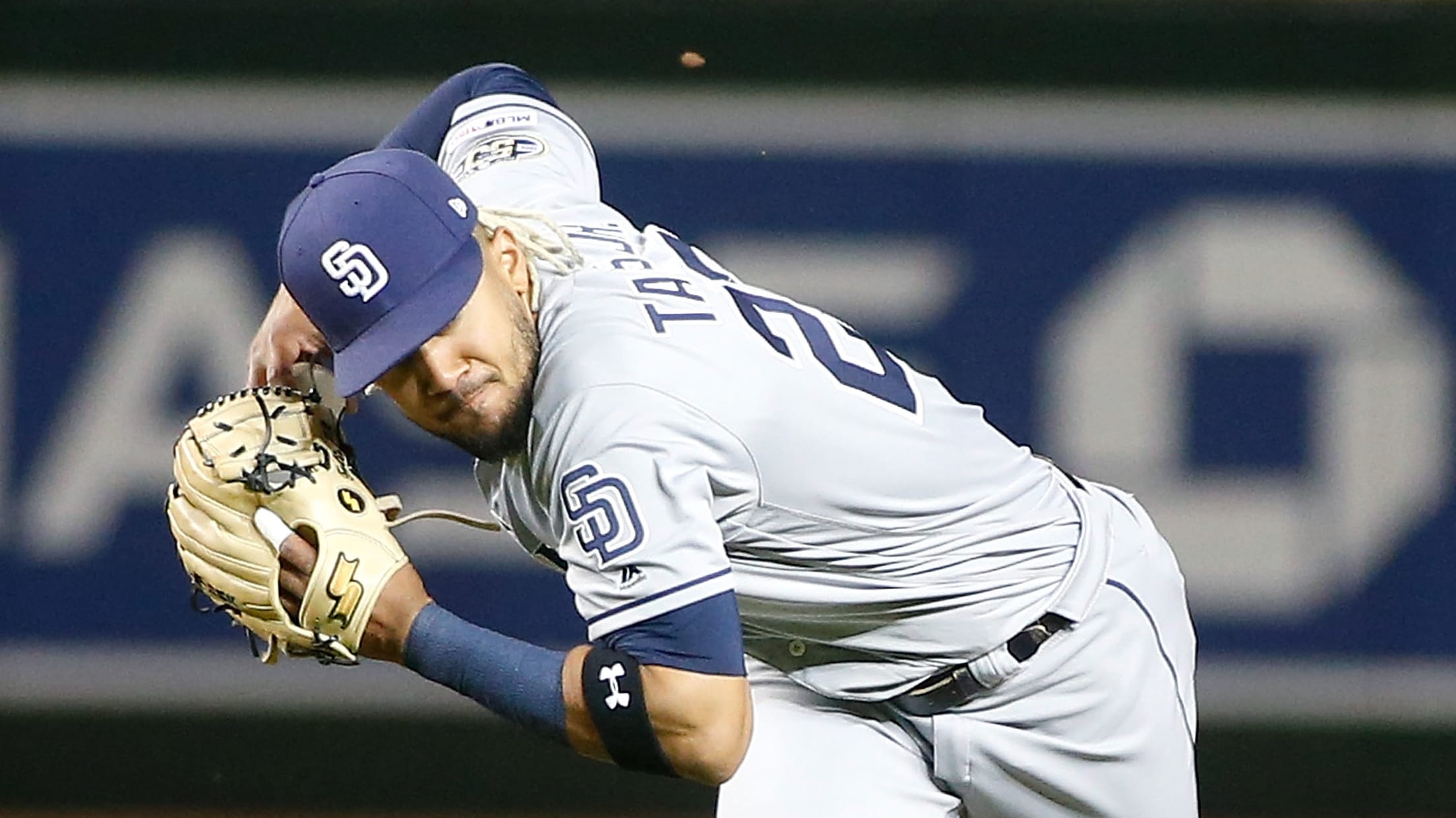 PHOENIX -- Remember those questions about whether Fernando Tatis Jr. could handle shortstop in the big leagues? It's probably been a while since you heard them. The sample is undoubtedly small. But through half a month in the Majors, Tatis hasn't just held his own. He's been one of the
Paddack sharp again, pitches into the sixth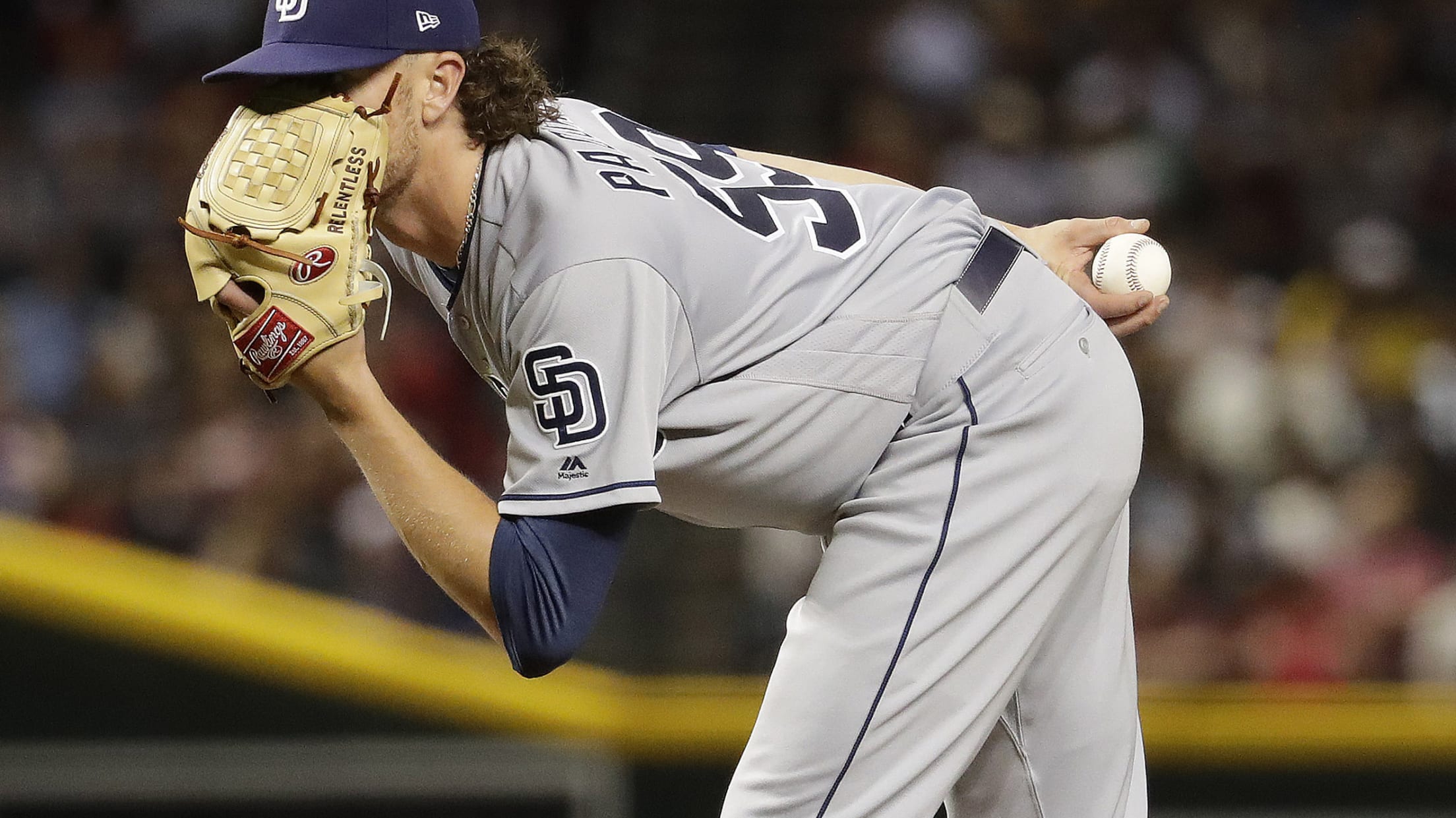 PHOENIX -- The Padres, in the first 50 seasons of their existence, had only two pitchers ever begin their careers with three straight starts of one run or fewer. They now have had two pitchers accomplish that feat in the past three days. No wonder the San Diego front office
Padres get payoff from promoting prospects
Tatis Jr., Paddack have produced in early weeks of season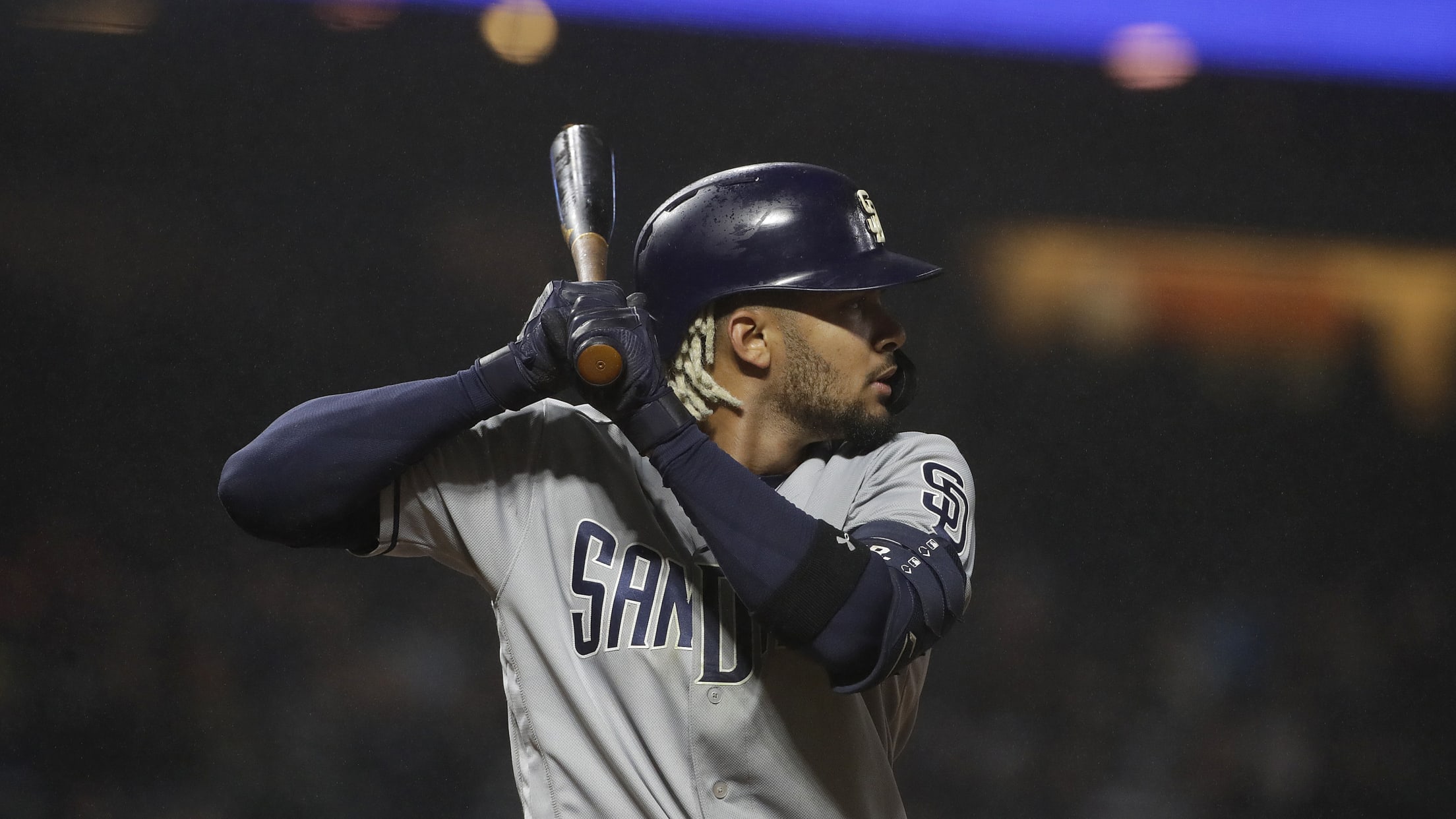 PHOENIX -- If service-time considerations reigned, it's entirely possible that Fernando Tatis Jr. and Chris Paddack -- two of the young season's most exciting rookies -- would still be Minor Leaguers. Had the Padres waited until Friday to promote Paddack and Tatis, their earliest possible free agency would have been
Five NL West prospects worth watching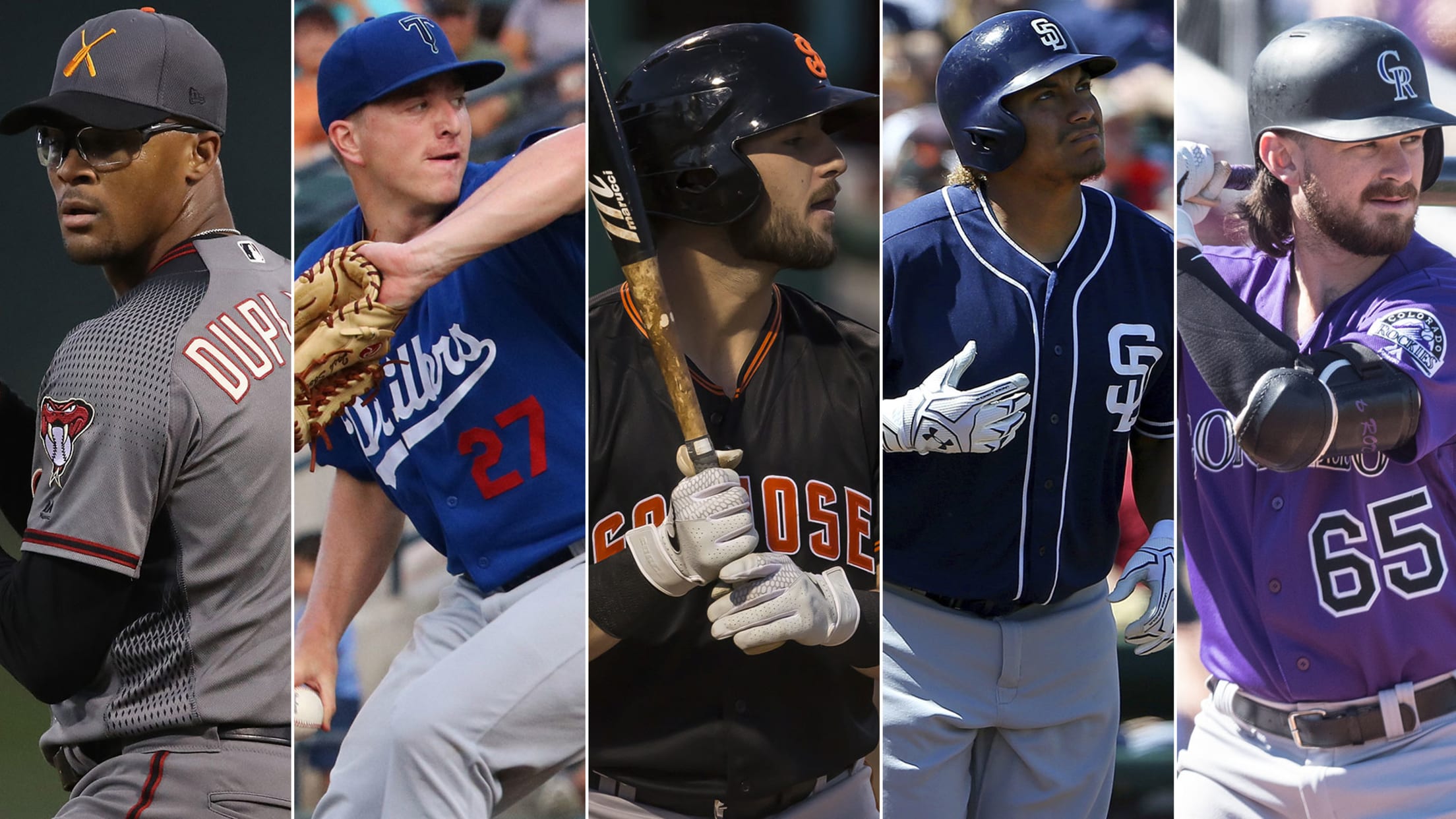 The Minor League season kicked off last week, offering the first glimpse at some of the brightest prospects around baseball. Many of them reside within National League West organizations, as the Padres and Dodgers have each built top-10 farm systems, according to MLB Pipeline. Here's a look at five NL
Padres recall Urias; Cordero (elbow) sidelined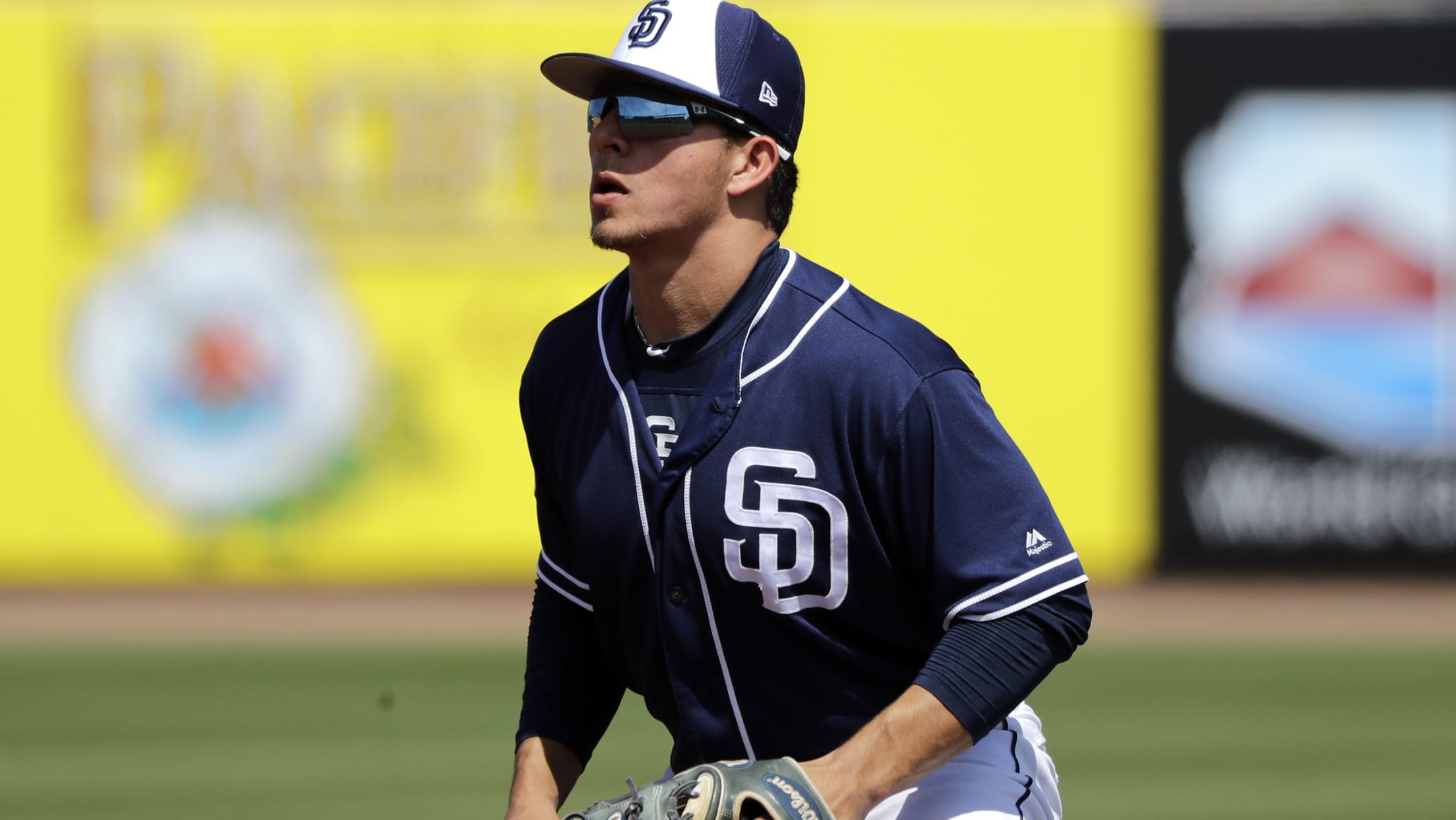 SAN FRANCISCO -- The future arrived Monday for the Padres with their recall of shortstop Luis Urías from Triple-A El Paso. This marked the first regular-season Major League game in which uber-prospects Urias, 21, and Fernando Tatis Jr., 20, participated together. Padres manager Andy Green wasted no time in pairing
Tatis homers at dad's former stomping grounds
Rookie's clutch hit caps three-run seventh inning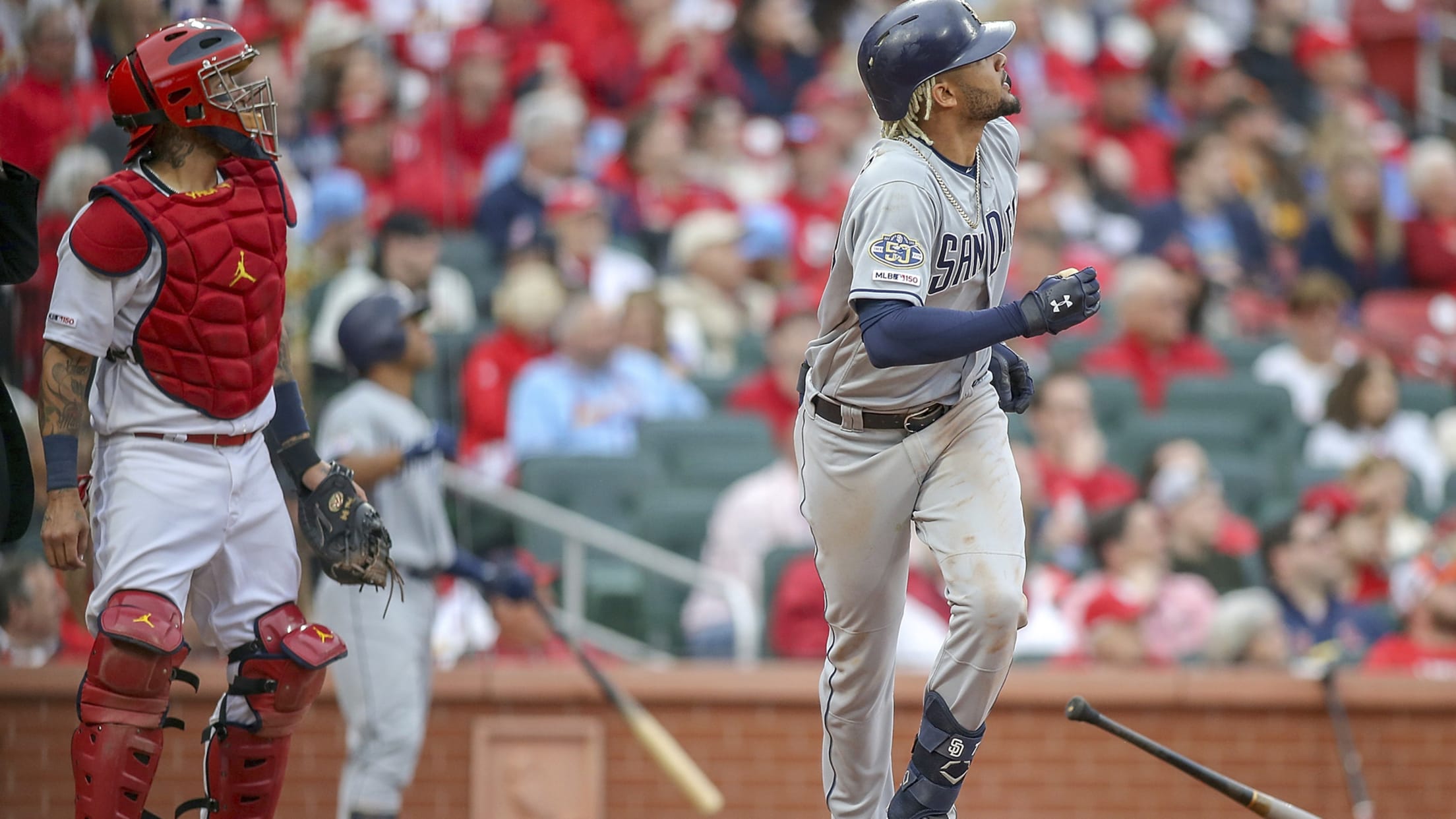 ST. LOUIS -- Fernando Tatis Jr. was born into a Cardinals family 20 years ago. But he had no problem spoiling the Opening Day festivities in St. Louis on Friday afternoon. Tatis' second career home run was the decisive blow in the Padres' 5-3 victory on Friday afternoon at Busch
The 4 weeks in 2016 that changed the Padres
How a month of moves netted Tatis, Paddack and other impact pieces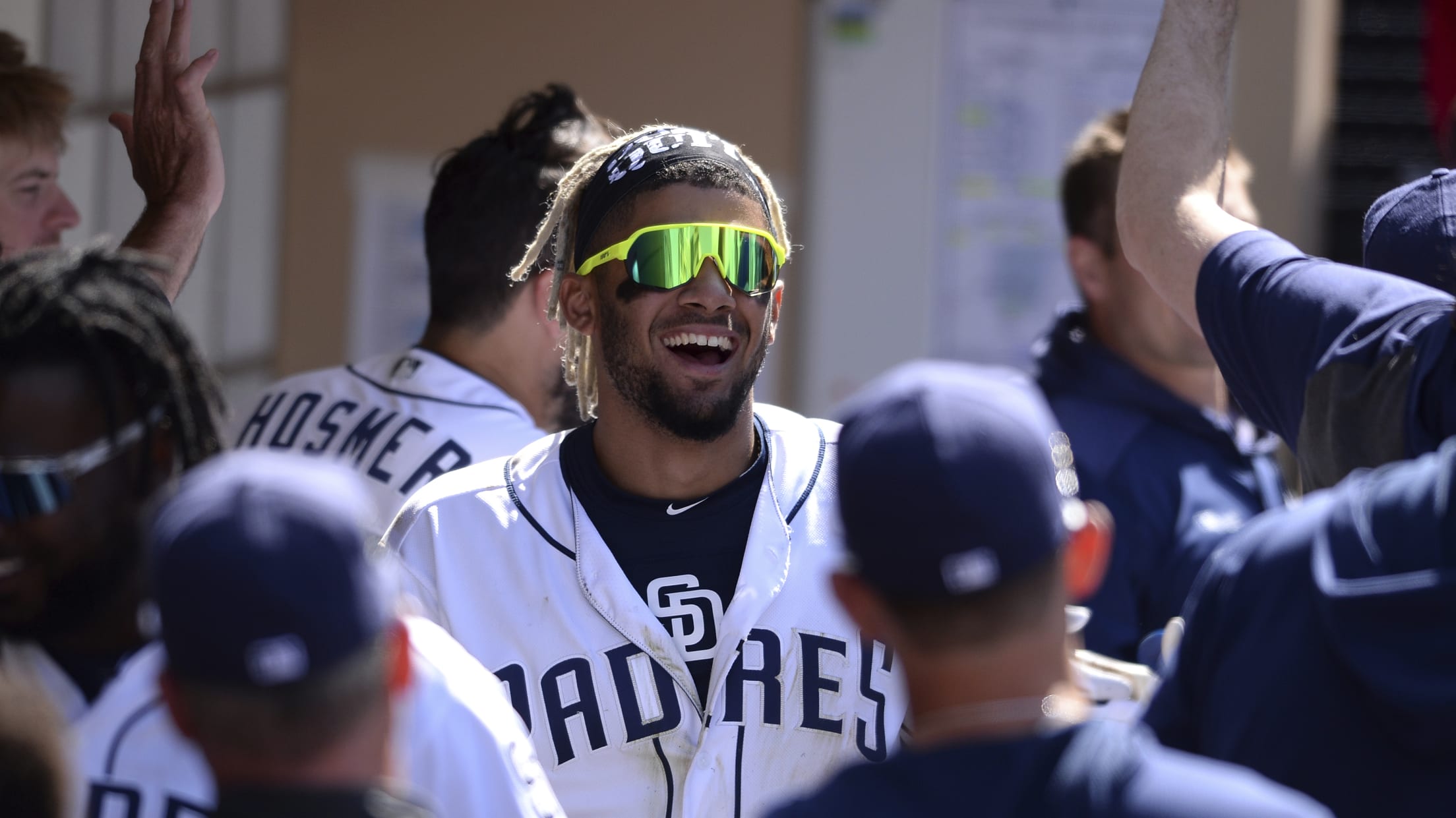 SAN DIEGO -- The Padres, quite suddenly, are one of the most exciting teams in baseball. Top prospects Fernando Tatis Jr. and Chris Paddack have played no small part. Left-handers Eric Lauer and Joey Lucchesi have headlined the rotation's surprisingly hot start. The recipe is simple. San Diego has received
These 5 teams could make impact moves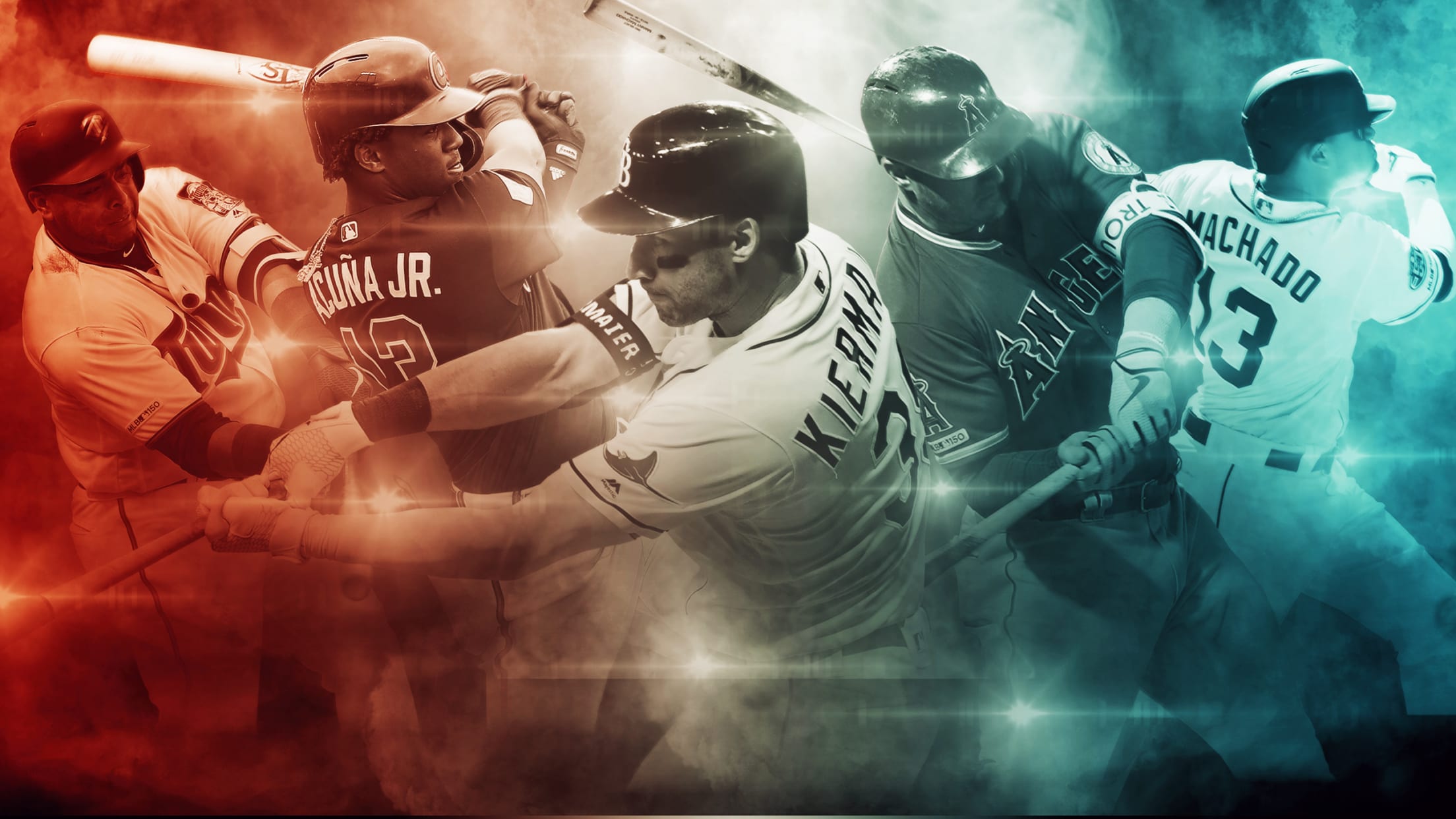 The MLB standings obviously don't tell us much at this early stage, and neither, really, do the team rosters. Baseball has an inordinate number of games, and with that comes an inordinate amount of turnover between the starting point and the finish line. As Zack Meisel of The Athletic recently
Starting spots for Padres' Top 30 prospects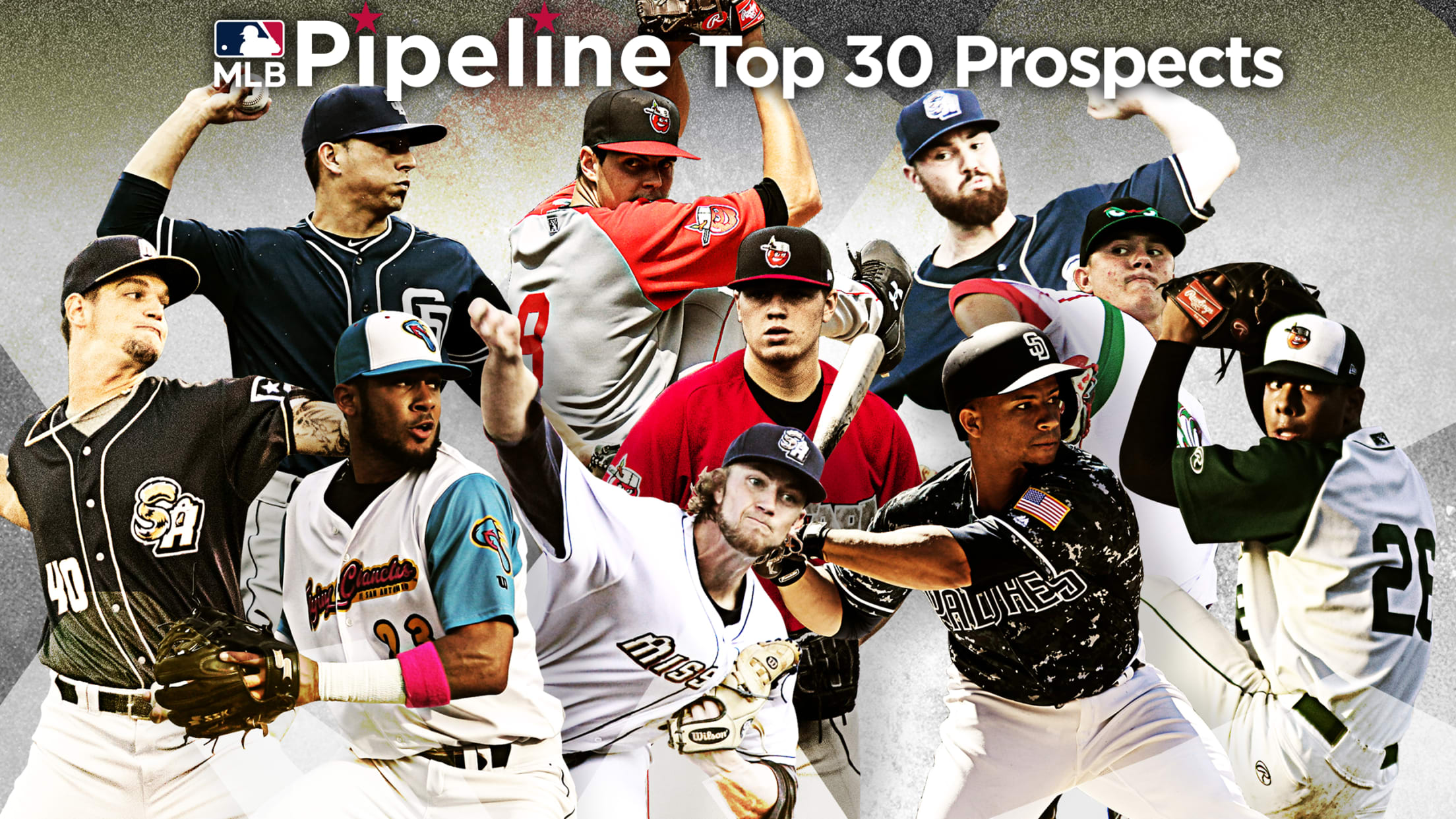 With the 2019 Minor League Baseball season getting underway, here's a look at where the Padres' Top 30 prospects are starting the year. We also identify the prospect who just missed the Top 30 list, a player who didn't make the big league Opening Day roster but should make an
Tatis Jr. hits 1st MLB HR; dad will get ball
'Now he's seeing me,' Padres rookie says of his big league father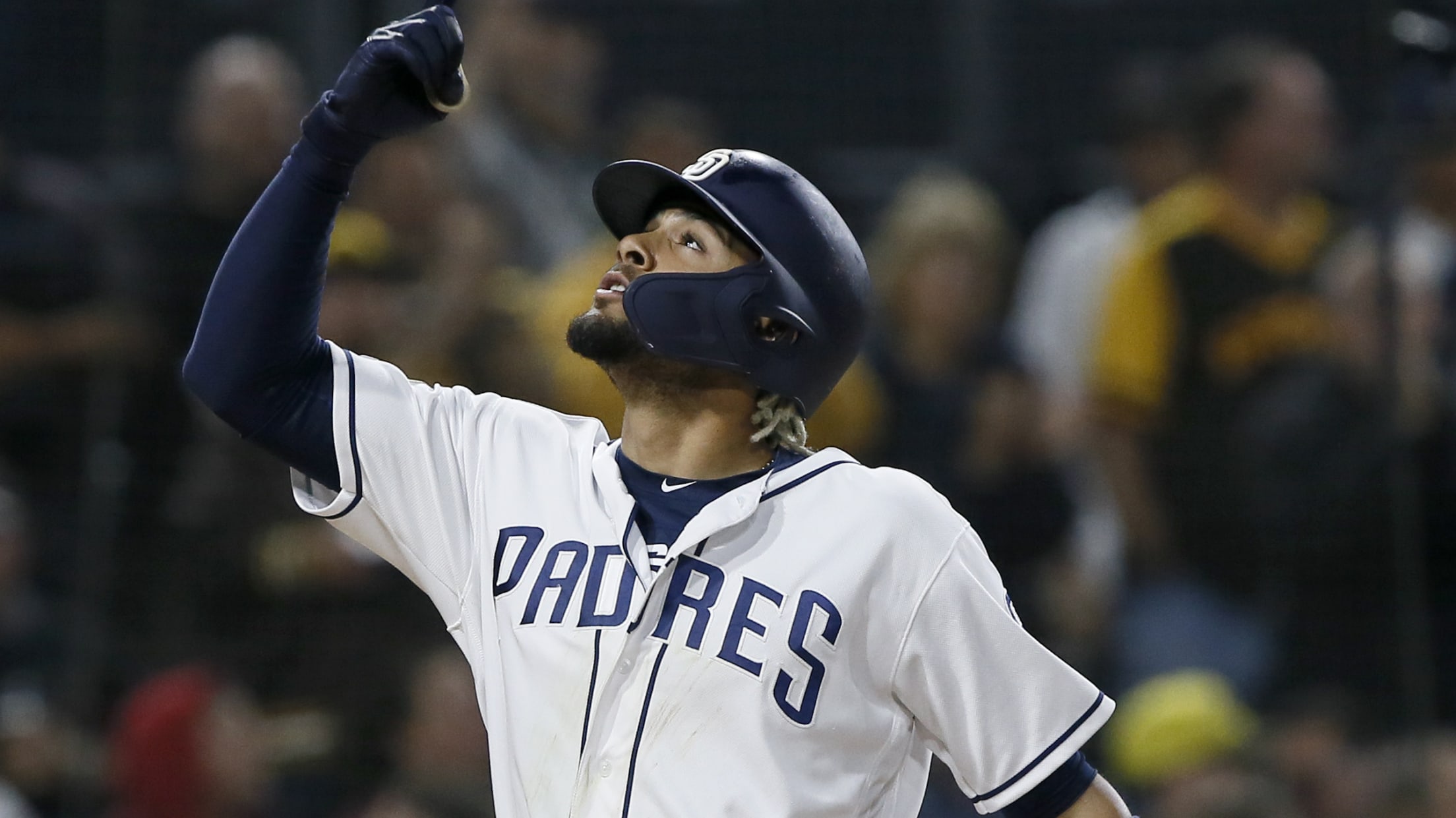 SAN DIEGO -- Merrill Kelly threw a belt-high fastball to Fernando Tatis Jr. in the sixth inning Monday night. Tatis -- with that simple, yet violent right-handed swing the Padres have dreamed on for years -- turned on it with authority. The baseball soared deep into the left-field seats, and
Paddack lives up to hype in MLB debut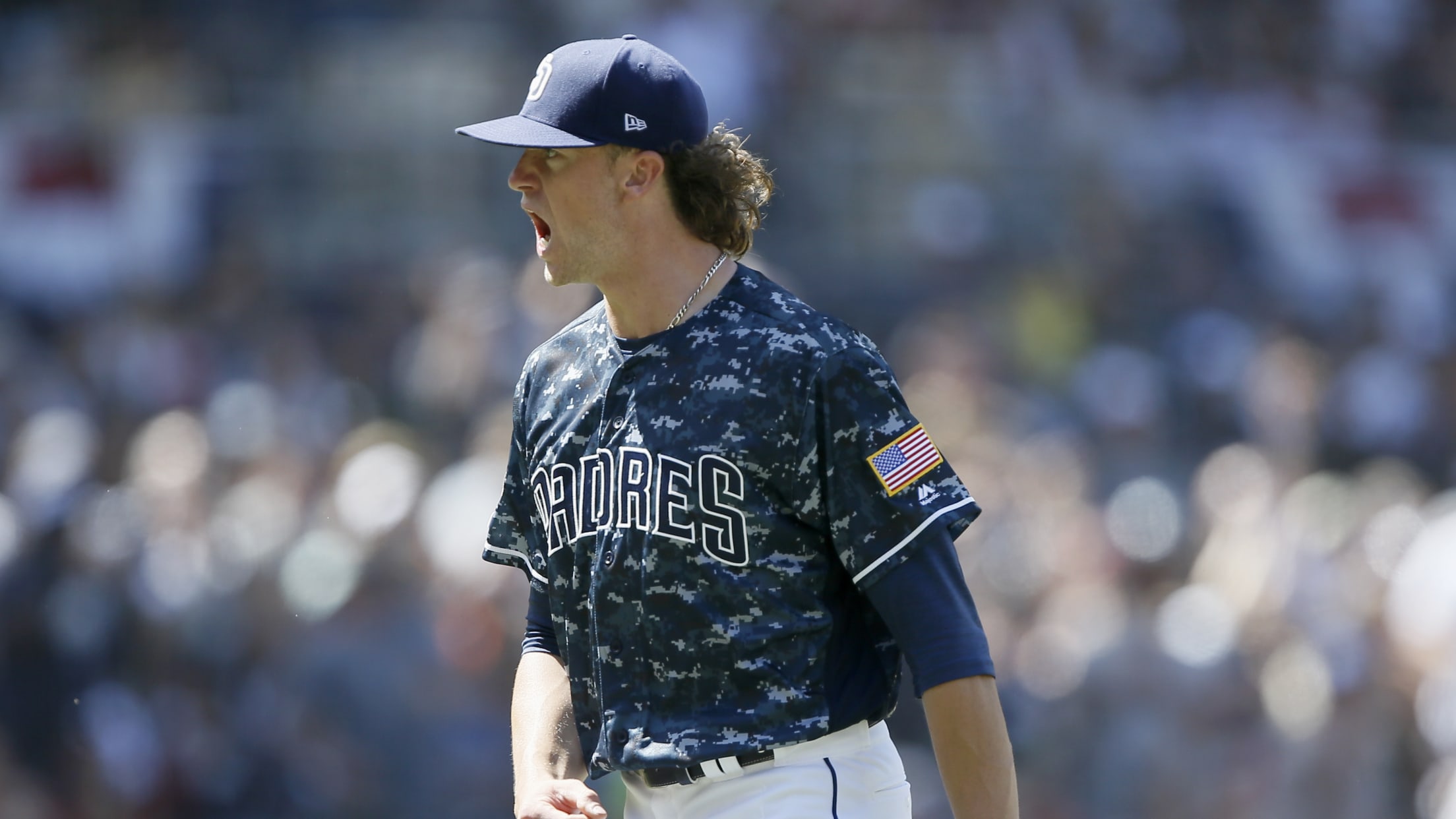 SAN DIEGO -- Chris Paddack arrived at Petco Park on Sunday morning in a black suit with a black shirt. To go along with the theme, he rocked dark shades and a black cowboy hat, but he punctuated the outfit with a flashy pink tie. It was an ensemble worthy