Notes: Unique build-up plans; Honeywell update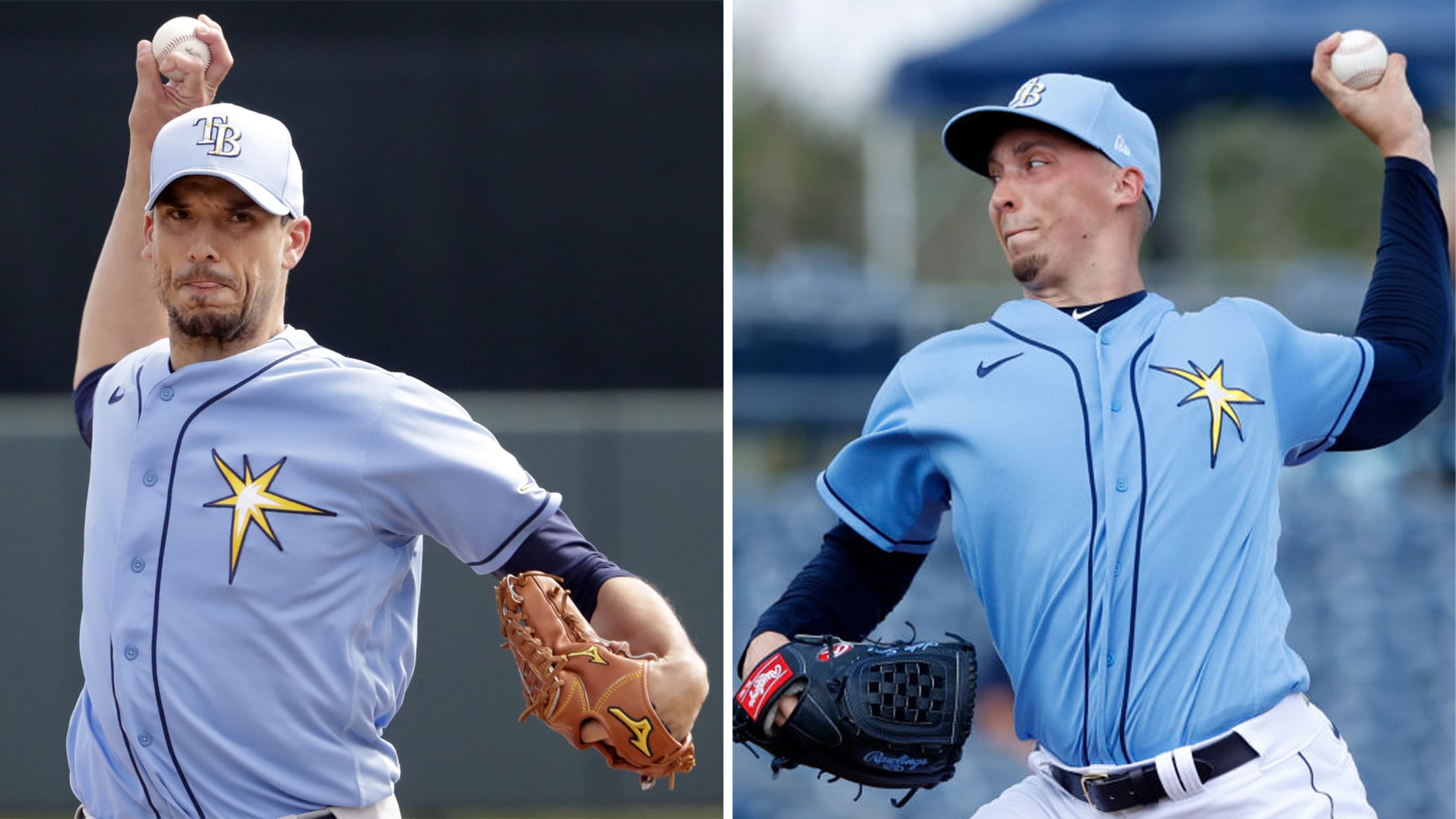 ST. PETERSBURG -- During Spring Training, most hitters would agree that they'd be ready for regular-season play after three weeks. Pitchers, on the other hand, need every bit of the six weeks in order for starters to build up innings and for relievers to get as many opportunities as they
ST. PETERSBURG -- During Spring Training, most hitters would agree that they'd be ready for regular-season play after three weeks. Pitchers, on the other hand, need every bit of the six weeks in order for starters to build up innings and for relievers to get as many opportunities as they can, especially in back-to-back scenarios.
With the upcoming Summer Camp being just three weeks long, pitchers will be tasked to get ready in about half the time as a normal Spring Training, which could create its fair share of challenges. But the fact that a handful of Rays pitchers have been participating in voluntary workouts, and the others have been throwing off the mound and facing live hitters back home, gives pitching coach Kyle Snyder a lot of confidence heading into the first workout on Friday.
"I'm excited," Snyder said. "I don't think this is going to be too short of a period of time given the readiness that these guys are bringing. I think we'll learn a lot in the next few days and where they stand and what the next few steps will be."
• Four key Rays storylines for 2020 season
The first step for the Rays will be arriving at Tropicana Field Friday, which will give Snyder and bullpen coach Stan Boroski a better understanding of where each individual pitcher is. Once that happens, Snyder will come up with an individual plan for each hurler.
Given the uncertainty and the fact that each pitcher has been doing different workouts over the last few months, Snyder said there won't be a set way to handle the staff. He has been sitting in remotely on some bullpen sessions, but he naturally has a better sense of the progress of the pitchers that have been attending voluntary workouts at Tropicana Field.
"Let's get them off the mound first, let's get your legs under you," Snyder said. "I think responsibly; I think it's getting them to the point where they can benefit from the optics of a hitter in the box, even if the hitter is doing nothing but tracking. I think there's some benefit there on both sides as we feel our way through the first couple of days."
• Rays FAQ: Details on the upcoming season
Once the club gets a better sense, the plan is for pitchers to throw live batting practice, participate in an intrasquad game and, for relievers, to get enough work to be available for back-to-back games.
"All of these guys are going to be facing hitters within the next week," Snyder said. "All of them."
The pitchers that are part of the Tropicana Field component of camp will also have at least one outing in Port Charlotte in order to get accustomed to throwing outside in the heat. Most of the running work will also take place outside.
Snyder will also be working to form the different groups; the relationships between the players and the stage of their respective progressions will be the main factors how to divide up. It's also unlikely that all the pitchers in a group are starter or bulk guys because that would create problems with the allotted time, but like everything this season, it's all subject to change.
• Inbox: Which Rays can break out for 60 games?
"It's going to be a little bit of a challenge for a lot of these groups, more for the offense, because they're not used to seeing one another," Snyder said. "There will be a little bit of an adjustment from that, but there's something to be gained from that healthy internal competitive atmosphere of our pitchers facing our hitters and vice versa."
Managing workload
Heading into the 2020 season, the Rays were always going to be careful with Blake Snell, Charlie Morton and Tyler Glasnow. For Morton, it was due to the fact that he is coming off a career-high 33 starts, while Glasnow and Snell were bouncing back from injuries.
In a 60-game season, the Rays will continue to prioritize long-term health, but there will not be any restrictions on the three pitchers. Snyder said the club will continue to look for ways to utilize the six total off-days over the course of the year in order to give Snell, Glasnow and Morton the occasional sixth day between starts, but they're considered "full-go" heading into Summer Camp.
Morton has been participating in voluntary workouts at the Trop and has thrown over 50 pitches during his sessions, also completing three innings of a simulated game. Glasnow said last week that he can "pitch five or six innings right now," which is unrealistic, but it just shows how close he is to game action.
"Going into a typical 162-game season, we were already mapping out in preparation for some of those year-over-year workload concerns," Snyder said. "But as of right now, I don't think there'll be any limitations as it relates to guys and their innings totals."
Honeywell update
Brent Honeywell underwent a decompression procedure on his right ulnar nerve in May, which is why he's the only player on the 40-man roster that wasn't included in the 60-man player pool.
• Rays unveil 60-man player pool ahead of camp
Because of the procedure, it's unlikely that Honeywell will be able to pitch in a game in 2020, but that won't stop the right-hander from being allowed to continue his rehab process at a team facility.
"Once he gets to the point when he gets off the mound, it should legitimately require a second evaluation based on where he is," Snyder said. "There's medical stuff; there are time frames that have been laid out by physicians that are 50 times smarter than me."
Snyder said that he's "really confident at this point" that Honeywell will be fully healthy for the 2021 season, and that he'll be able to contribute to the big league club. Snyder added that the 2014 Draft pick is in a good spot mentally, and physically "a lot of things have been answered for him with this last procedure."
"Just given some of the things that I've gone through personally when I pitched and some of the dialogue Brent and I have had," Snyder, a five-year Major League veteran, explained. "I'm certainly confident that this kid is going to get where he belongs and that he's going to have a great Major League career."
Juan Toribio covers the Rays for MLB.com. Follow him on Twitter @juanctoribio.