Injuries & Roster Moves: Fuentes to Triple-A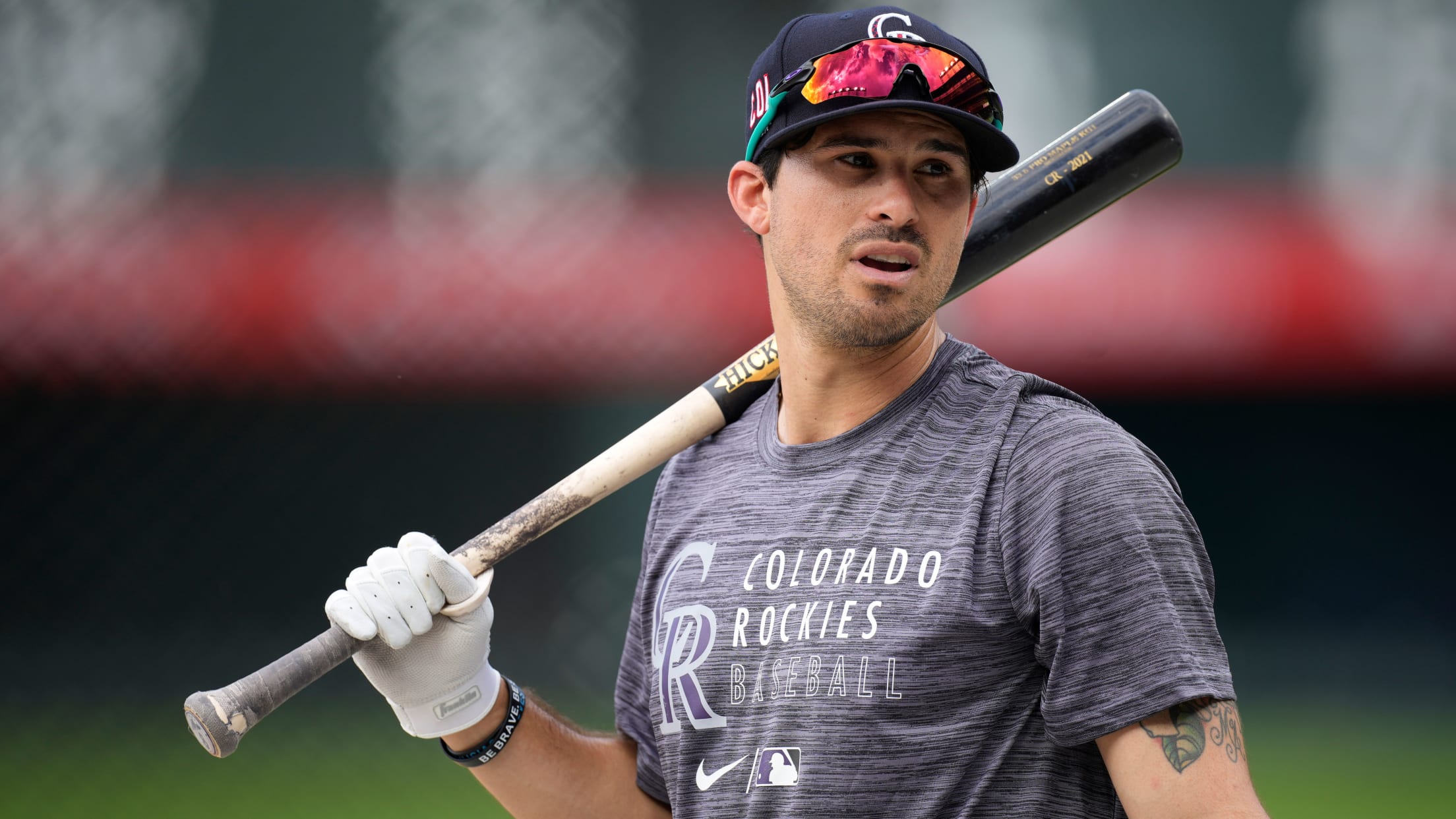 Keep track of the Rockies' recent transactions and injury updates throughout the season.
Senzatela among 4 Rox placed on COVID list
Manager Bud Black also unavailable for Friday's game vs. Dodgers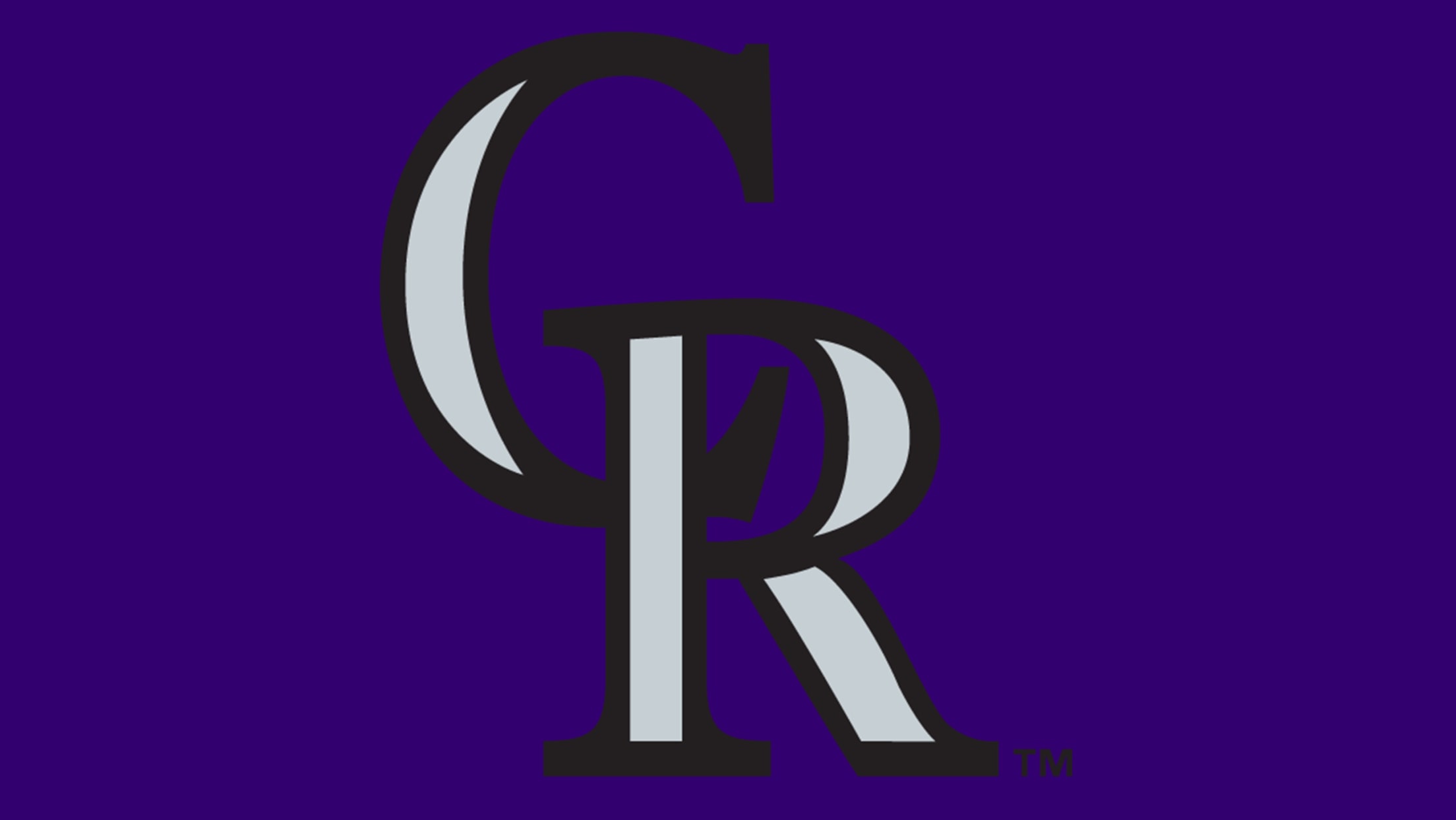 DENVER -- Rockies scheduled Friday starter Antonio Senzatela, relievers Yency Almonte and Jhoulys Chacín, and outfielder Yonathan Daza were placed on the injured list on Friday, per MLB COVID and contact tracing protocols. Additionally, manager Bud Black and first-base coach Ron Gideon were not permitted to work Friday under the
Freeland all smiles despite hamstring cramp
Rockies combine to shut out Pirates as lefty cruises on Opening Day 2.0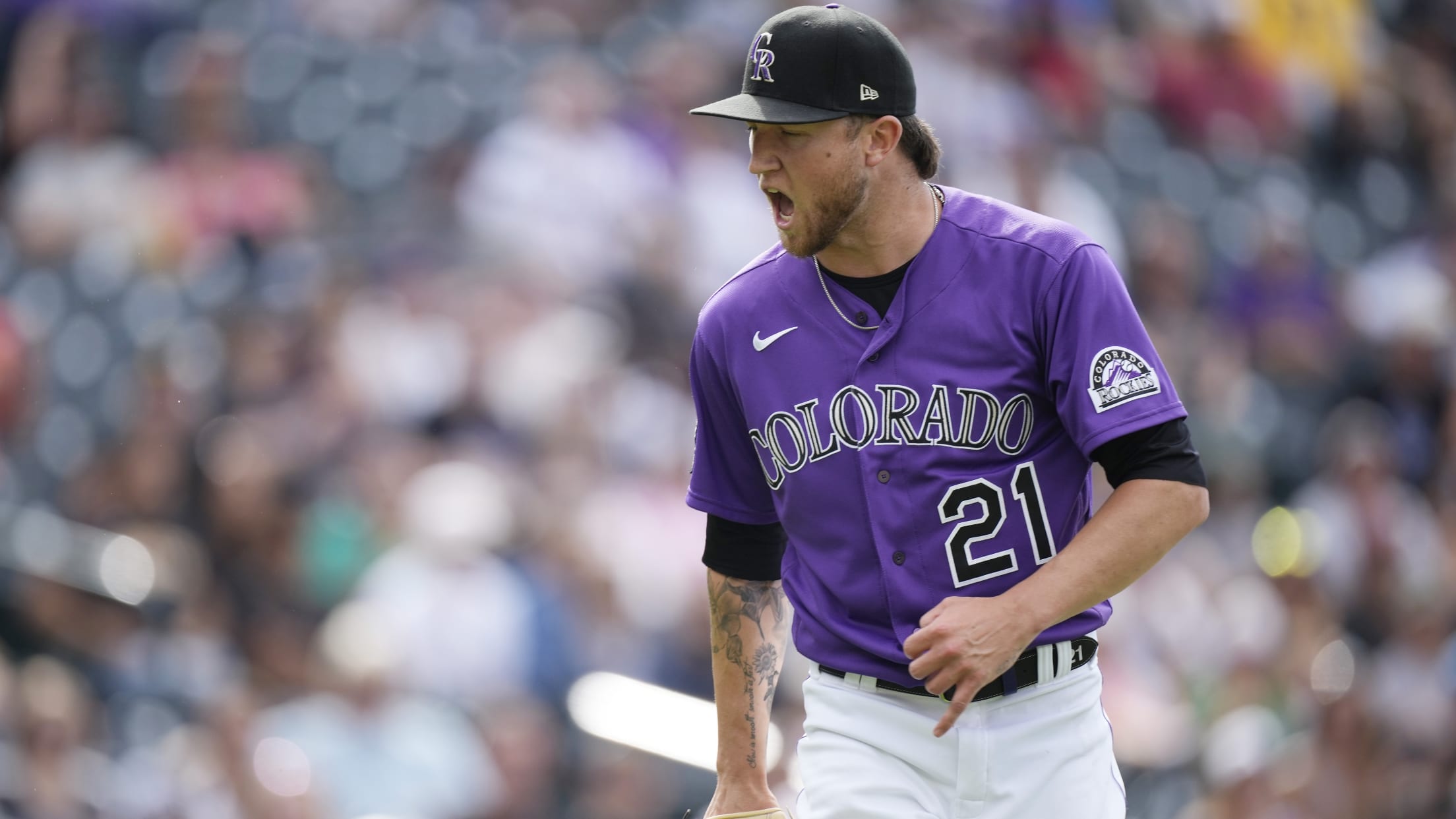 DENVER -- While striking out seven over five scoreless innings, Kyle Freeland turned in a Monday afternoon worthy of the hope that comes with Opening Day -- even if it was Opening Day 2.0, complete with pomp, Old Glory across the Coors Field outfield and a flyover by fighter planes.
Gomber exits with left forearm tightness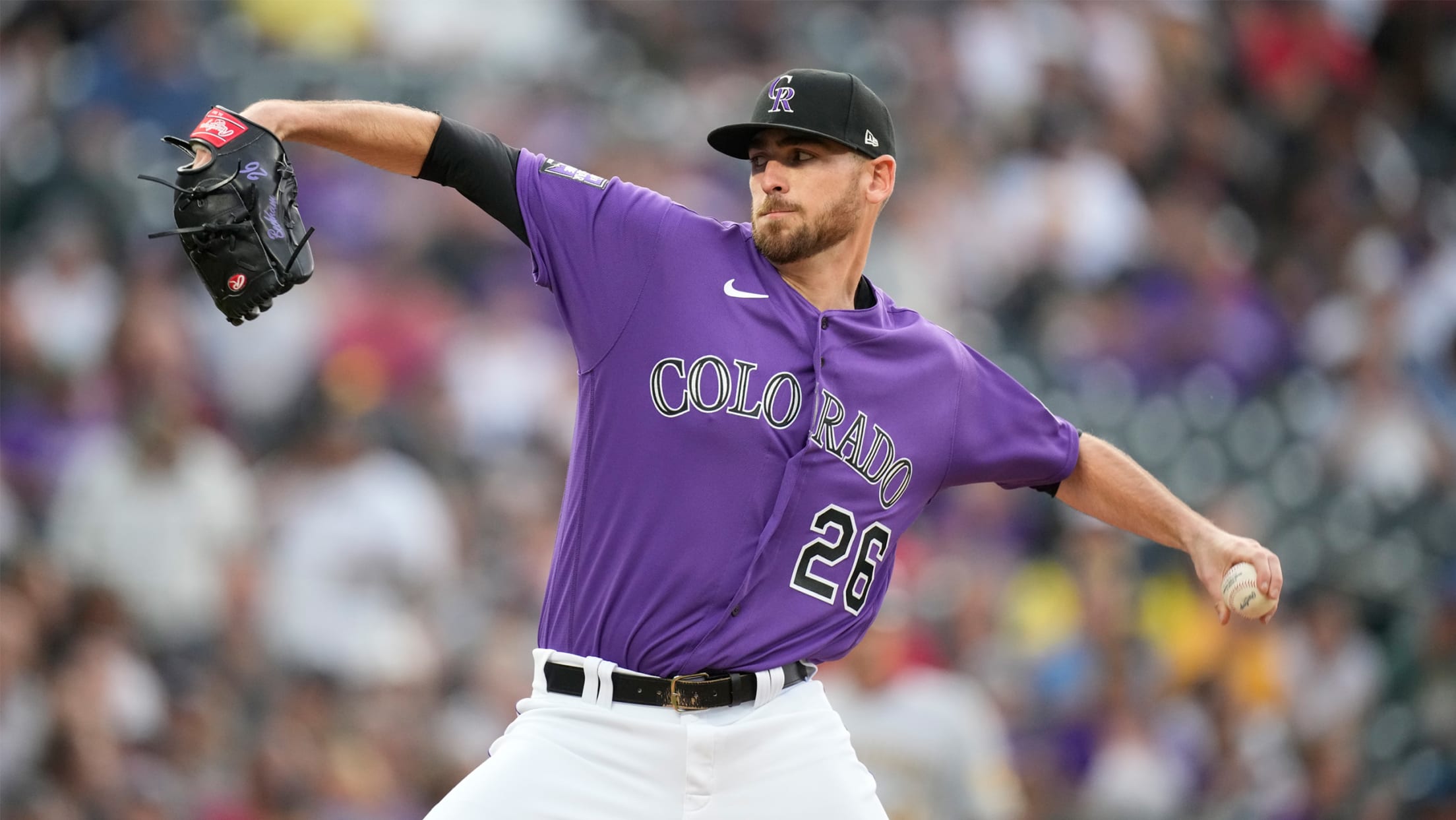 DENVER -- Rockies left-hander Austin Gomber exited Saturday night's game against the Brewers after two innings with left forearm tightness. "The forearm started to tighten up a little bit in the muscle belly of form, not in the joint, so that's a good thing," manager Bud Black said after the
Notes: Rockies place Givens (back) on IL
The Rockies placed right-handed reliever Mychal Givens on the 10-day injured list prior to Thursday's series opener against the Brewers with a lower left back strain. In a corresponding move, the club recalled right-hander Justin Lawrence from Triple-A Albuquerque. Givens has been very good for the Rockies this season, with
Gray (flexor), Sheffield (lat) placed on IL 
Interim GM Schmidt talks state of the franchise, trade talks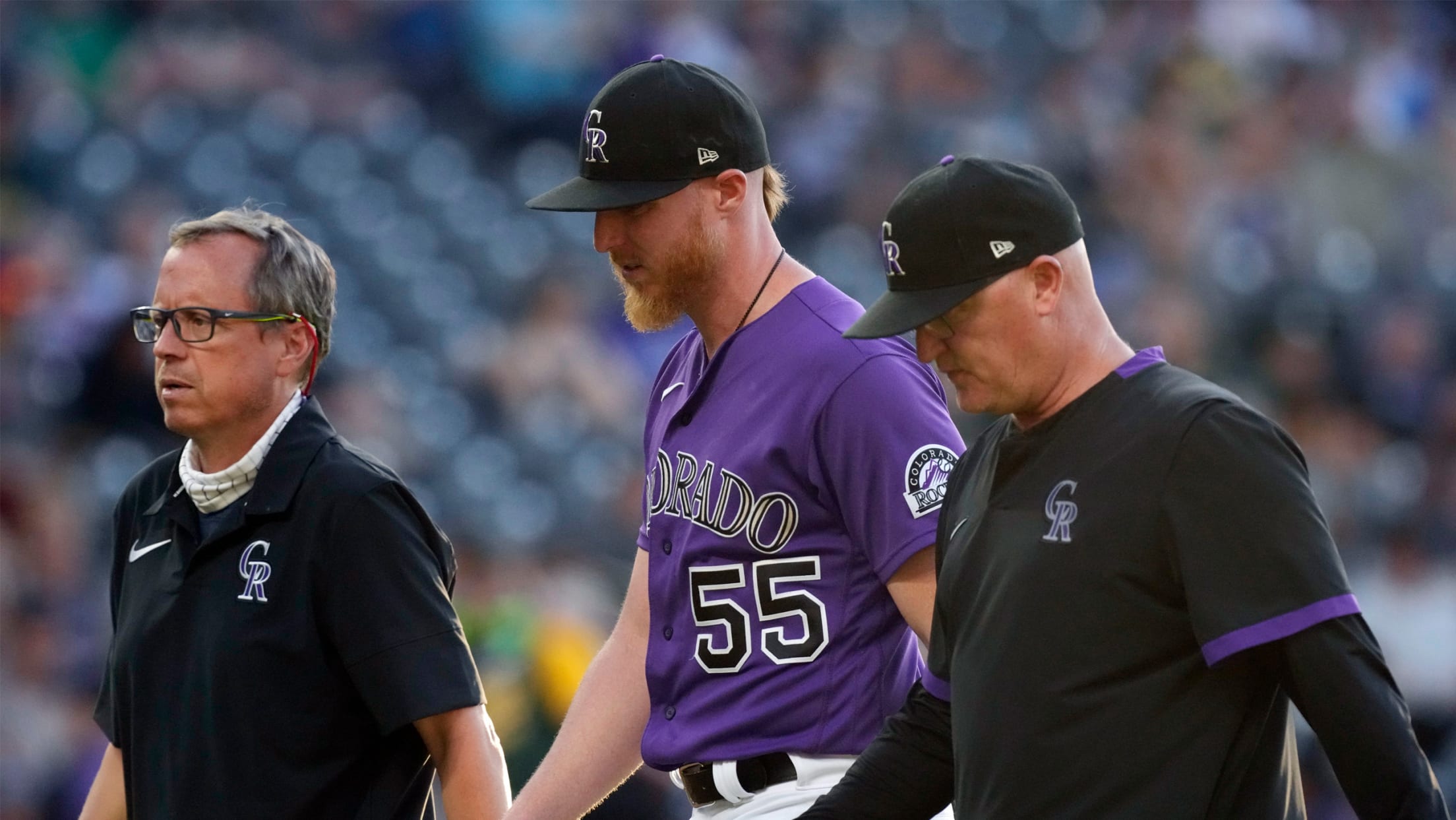 DENVER -- The Rockies placed right-handers Jon Gray and Jordan Sheffield on the 10-day injured list prior to Saturday's game against the A's at Coors Field. Gray has a right forearm flexor strain, and Sheffield has a right lat strain. The club also recalled left-handers Ben Bowden and Lucas Gilbreath
Elbow soreness ends Gray's night early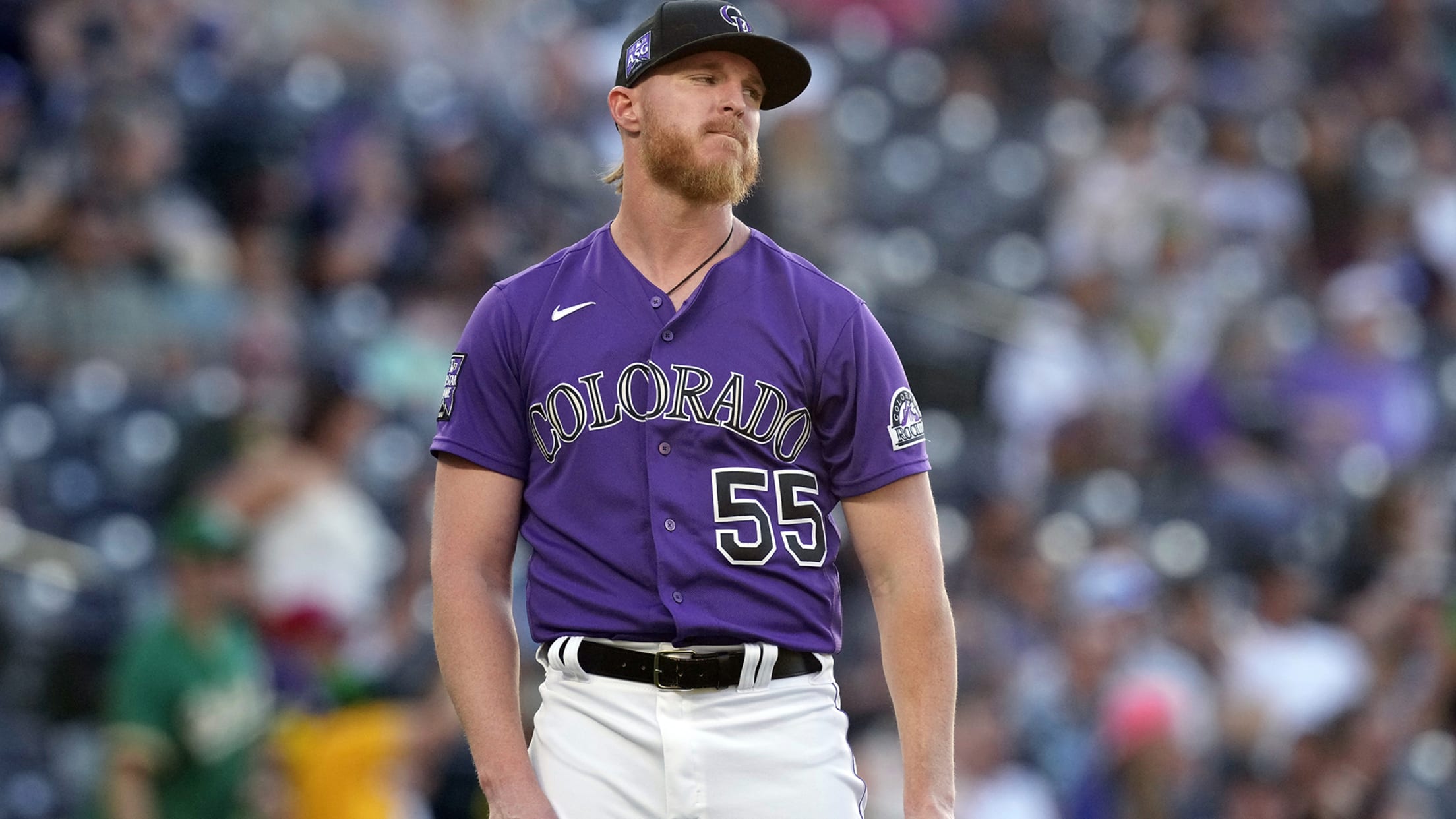 DENVER -- Rockies starter Jon Gray left Friday night's game against the A's with an injury in the third inning. Gray allowed five runs on four hits -- two of them homers -- and two walks, getting only seven outs before departing with the trainer. After the game, manager Bud
Elbow inflammation sends Story to IL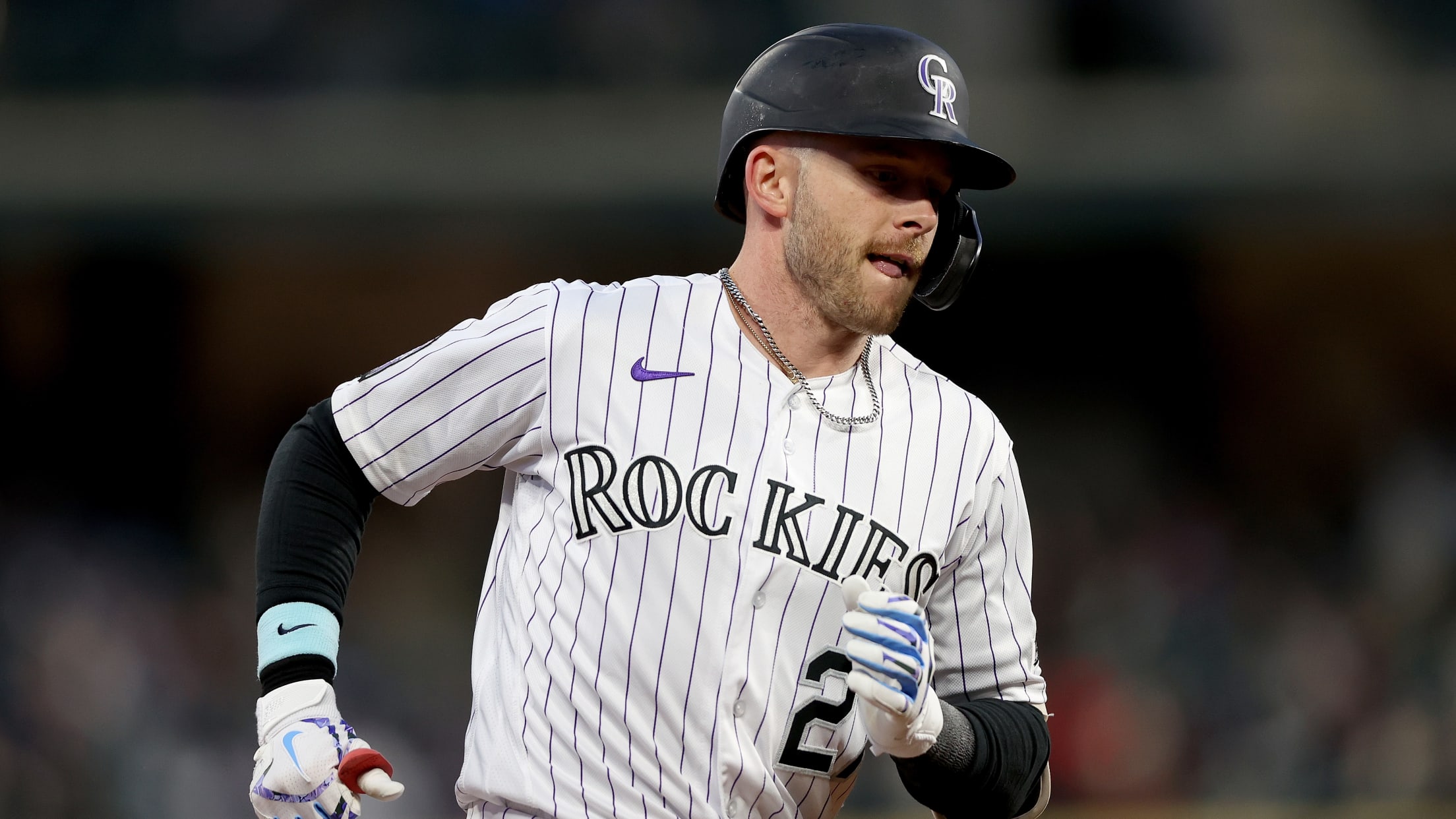 The Rockies placed star shortstop Trevor Story on the 10-day injured list due to right elbow inflammation prior to Saturday's doubleheader against the Pirates at PNC Park. The move is retroactive to Friday. Infielder Matt Adams was reinstated from the 10-day injured list to replace Story on the active roster.
Story leaves Game 2 loss with arm tightness
Club says star shortstop is day to day after he felt the area near his right elbow tighten up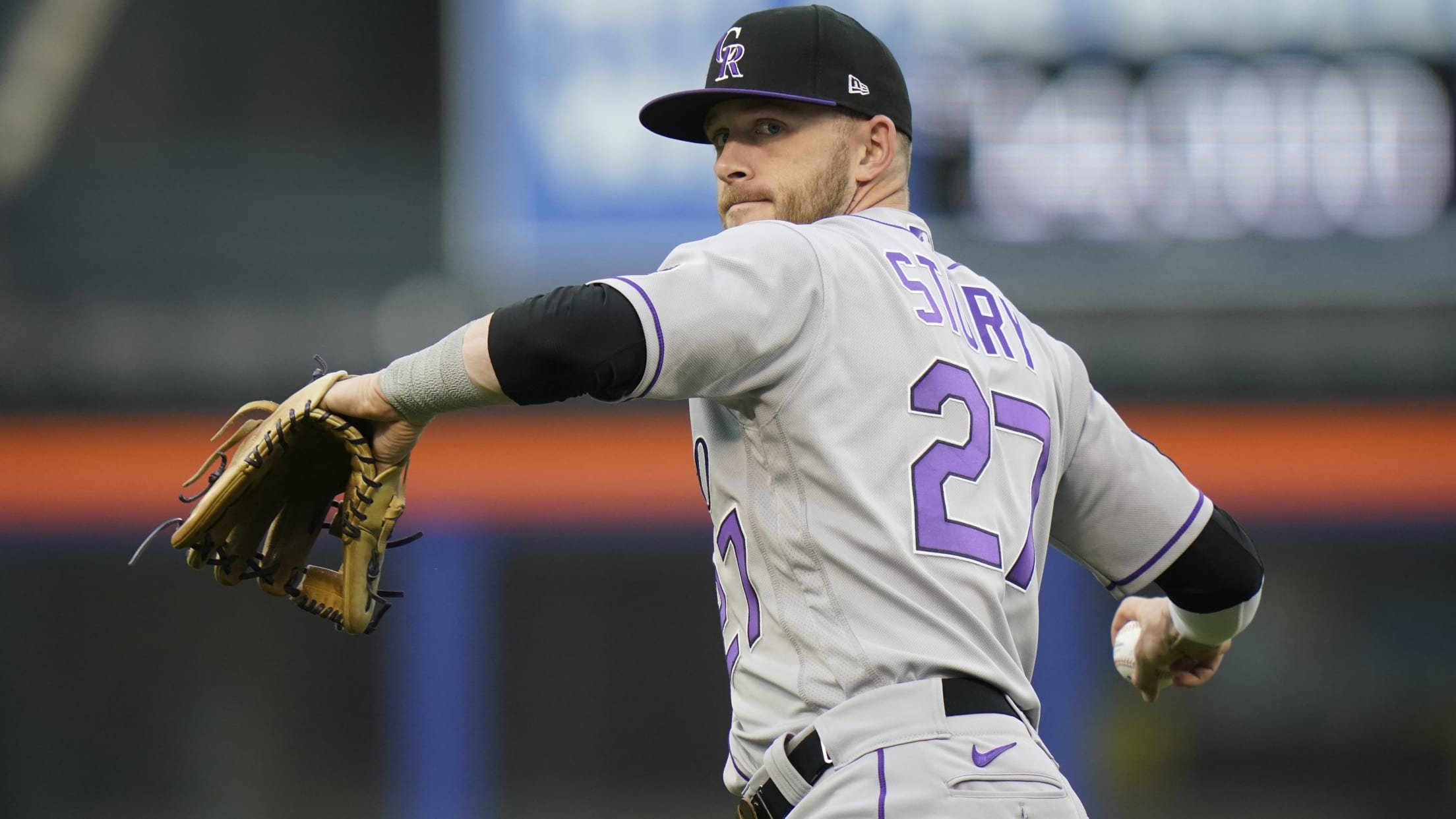 Already challenged on the road offensively, the Rockies got even weaker when they had to remove shortstop Trevor Story from Thursday's 4-2 loss to the Mets in a doubleheader nightcap at Citi Field with right arm tightness near the elbow. Story, who left before the bottom of the fourth inning,
Freeland set to return to Rox, face deGrom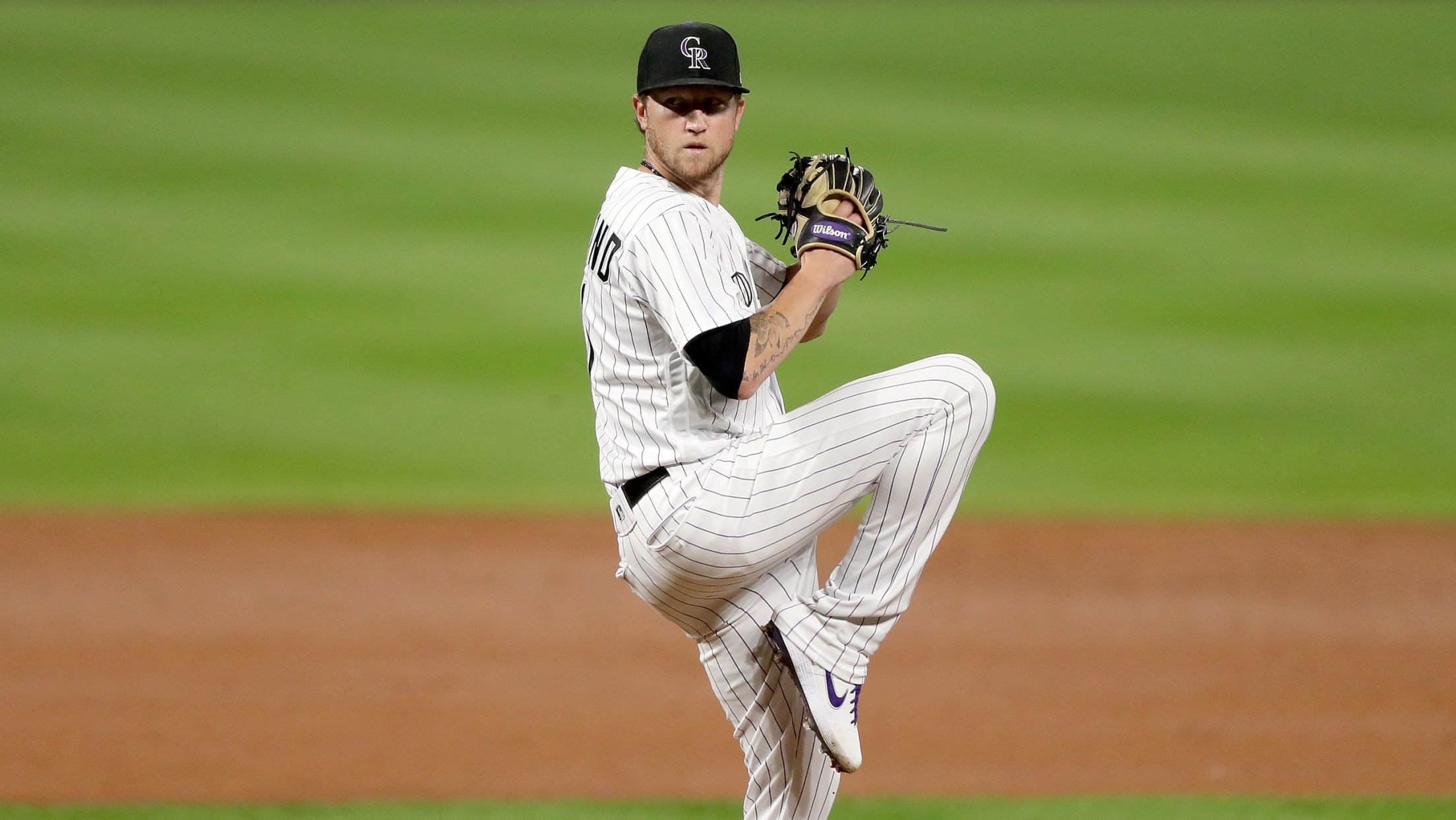 Rockies pithing coach Steve Foster knows lefty Kyle Freeland is up for a challenge. Foster fondly recalls having to pay for challenging him once. Freeland has recovered from the left shoulder strain he sustained in Spring Training and will start Tuesday against the Mets, who will welcome back their two-time
Freeland looks ready to rejoin Rox rotation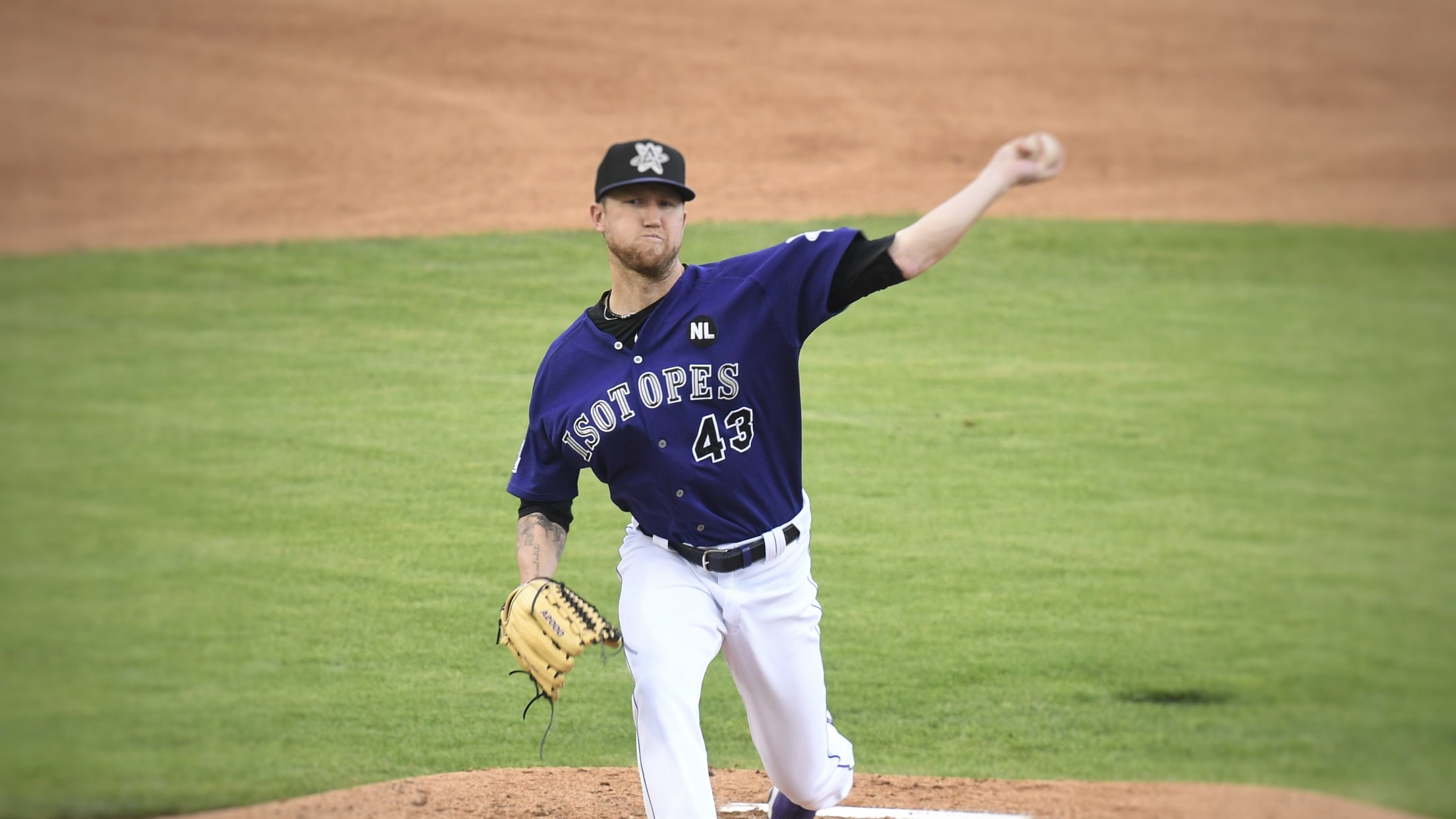 Left-hander Kyle Freeland's strong six-inning, 79-pitch performance for Triple-A Albuquerque on Thursday night should have him in line to join the Rockies' starting rotation next week. Barring complications, he'll join the rotation when the Rockies travel to face the Mets next week. Freeland, who sustained a left shoulder strain on
Fuentes' adjusted mindset fuels May surge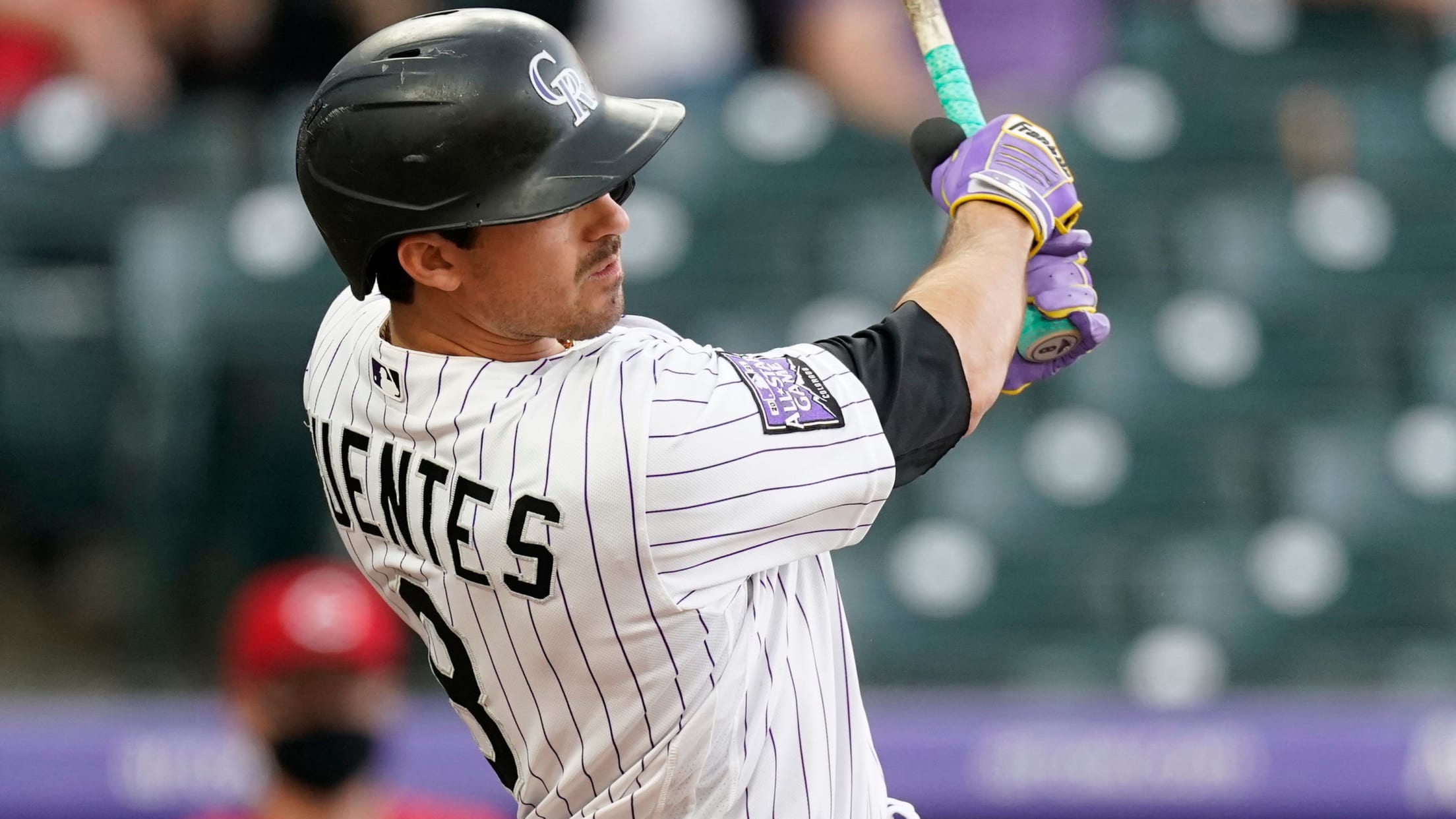 Rockies third baseman Josh Fuentes has begun to turn things around after a slow start to the season. In April, Fuentes hit .195 with two homers and 10 RBIs in 25 games. Since then, he has slashed .308/.357/.538 in 10 May games going into Friday, and has had key moments,
Injury updates: Freeland, Rodgers, Cron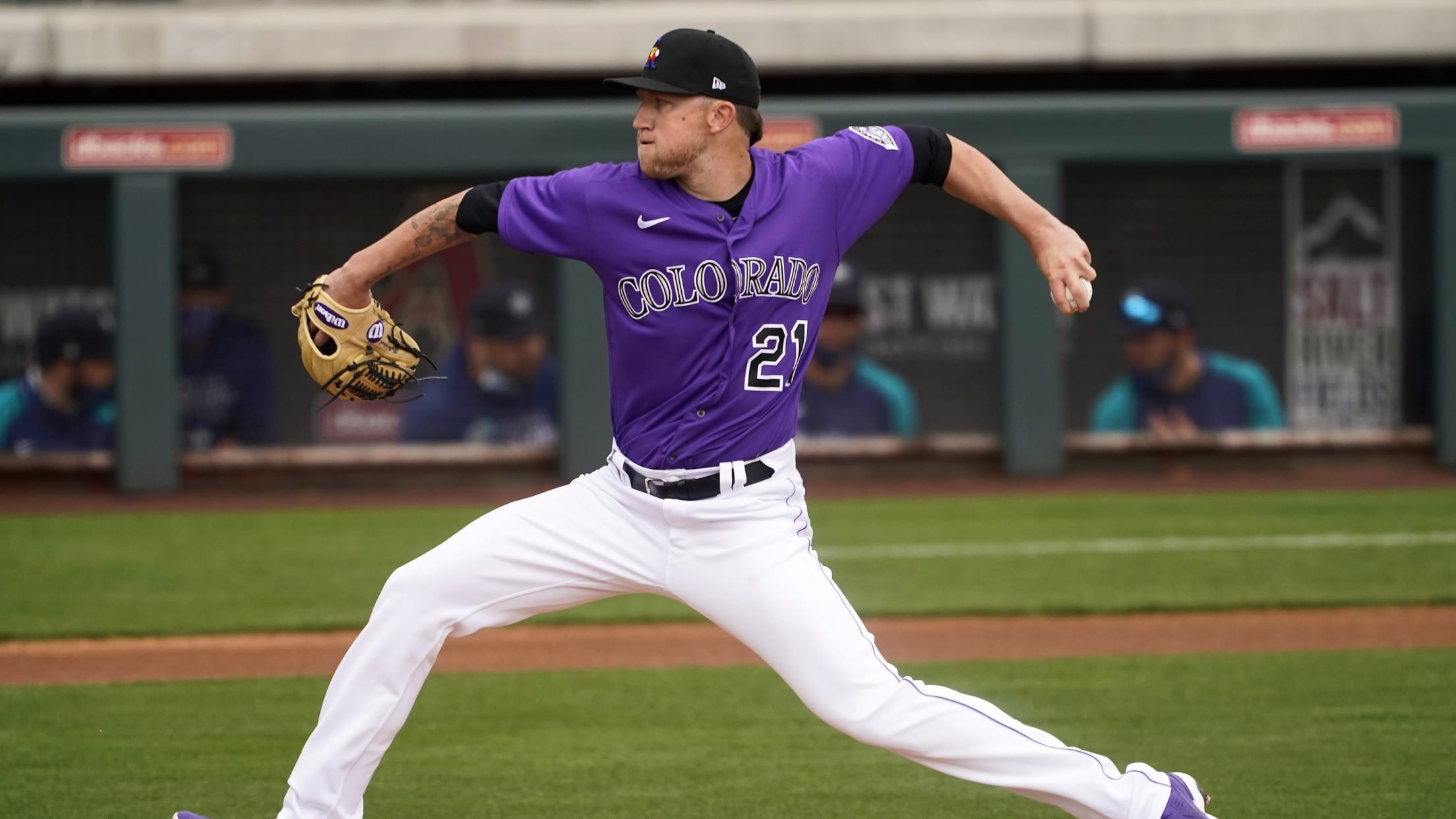 DENVER -- Rockies left-handed pitcher Kyle Freeland will make his first rehab start on Saturday for Triple-A Albuquerque at El Paso, and second baseman Brendan Rodgers is nearing his rehab assignment, manager Bud Black said Tuesday. Freeland, who sustained a left shoulder strain in Spring Training, has thrown some simulated
Rox place slugger Cron on IL with back strain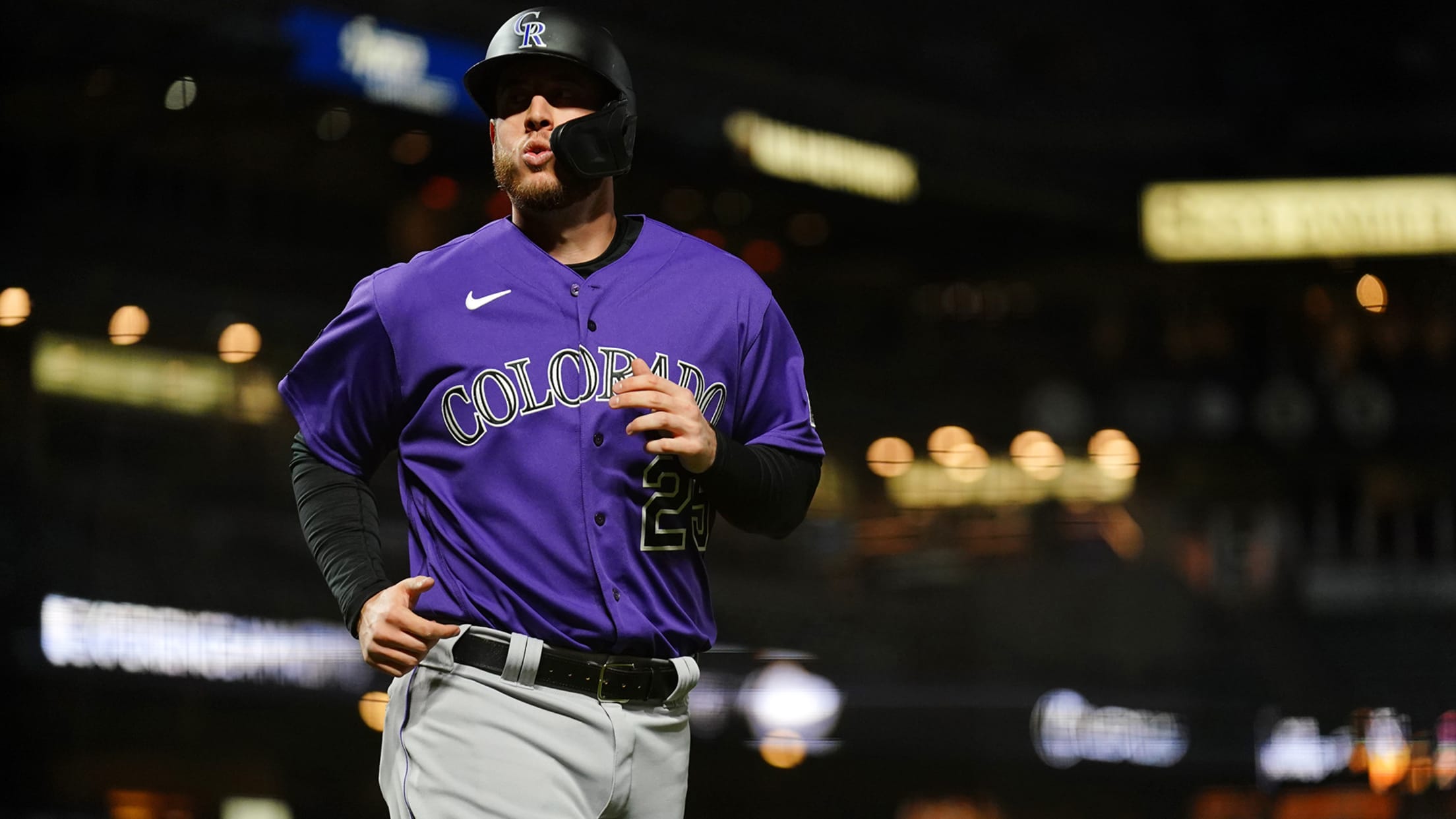 DENVER -- The Rockies placed first baseman C.J. Cron -- who has hit .388 in his last 15 games -- on the 10-day injured list with a lower-back strain on Monday, retroactive to May 7. Cron was scratched from the Rockies' lineup before Friday's 5-0 loss to St. Louis. Over
Notes: Freeland, Rodgers, Story updates
Monday's game vs. Giants postponed; doubleheader Tuesday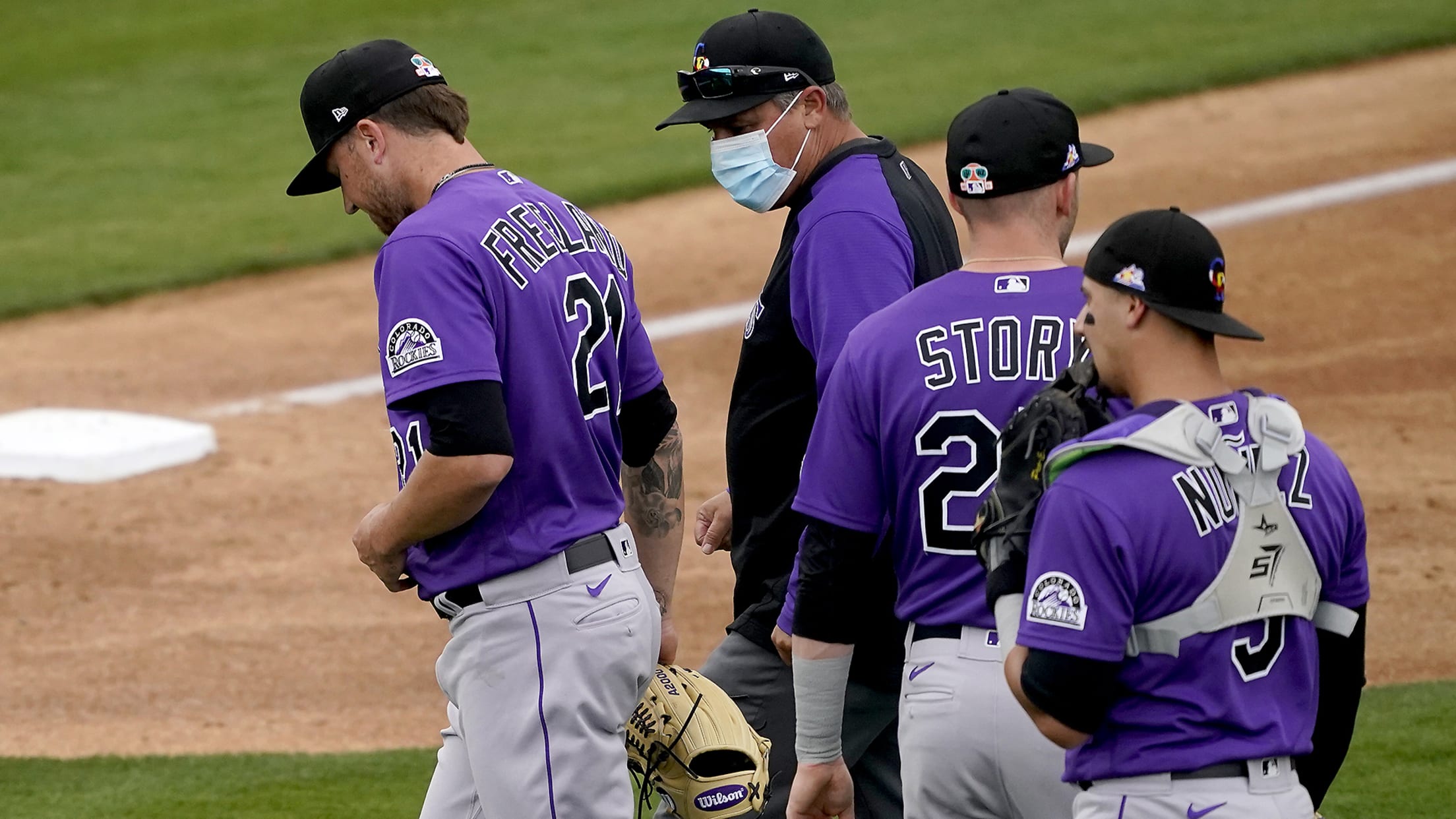 Starting pitcher Kyle Freeland and rookie second baseman Brendan Rodgers, expected key players who sustained Spring Training injuries that have kept them off the Rockies' active roster so far, will participate in simulated games at Coors Field before Tuesday's doubleheader against the Giants. Manager Bud Black -- who also announced
X-rays negative after Story HBP on finger
Rockies believe shortstop is 'going to be fine' after Sunday's early exit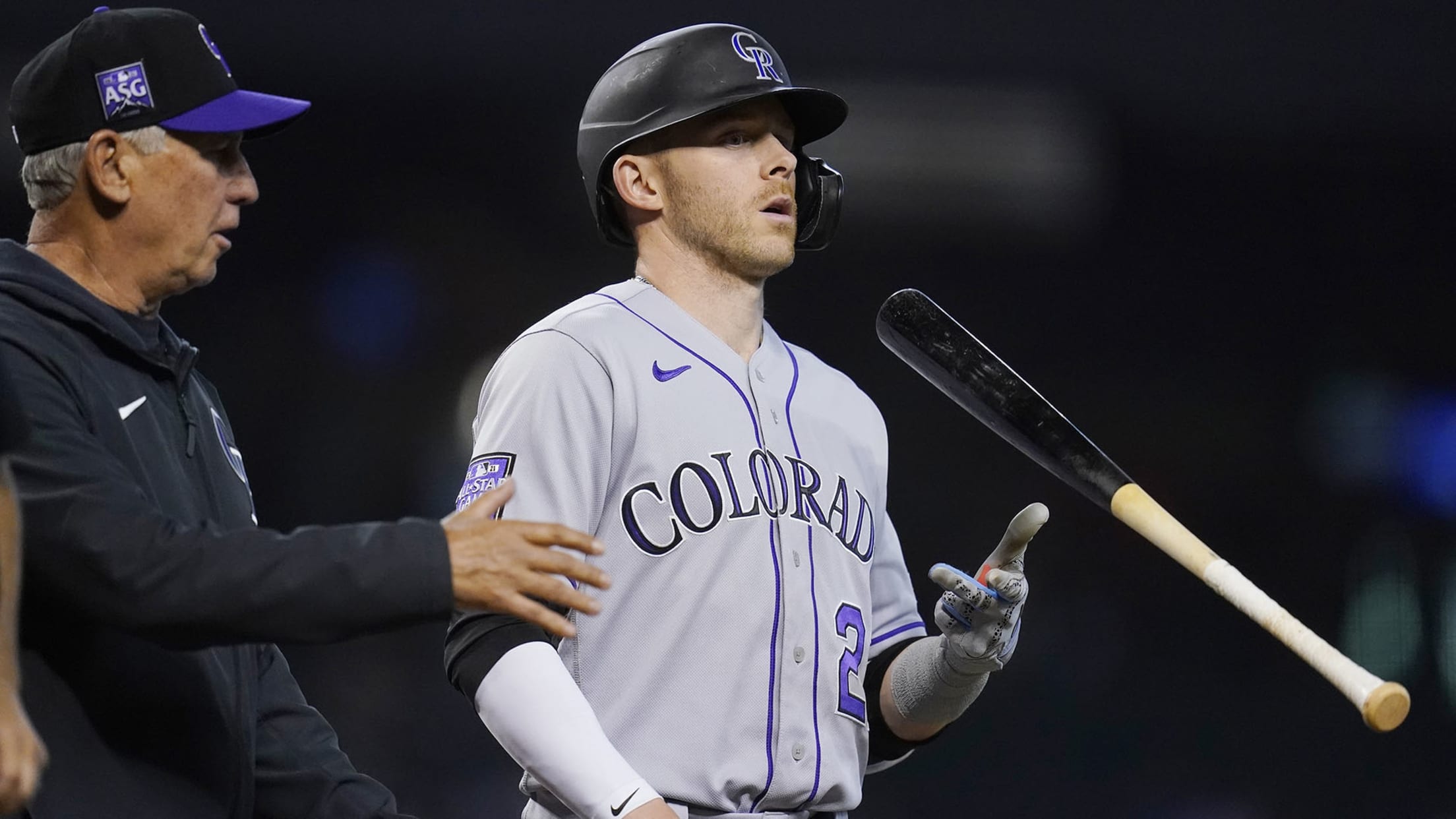 Rockies shortstop Trevor Story's season has been strange and often unlucky. On Sunday, it turned painful -- but at least he was a bit lucky. Story, who homered in the third inning of an 8-4 loss to the D-backs at Chase Field, left after being hit on the right index
Notes: Senzatela to IL; Gilbreath joins 'pen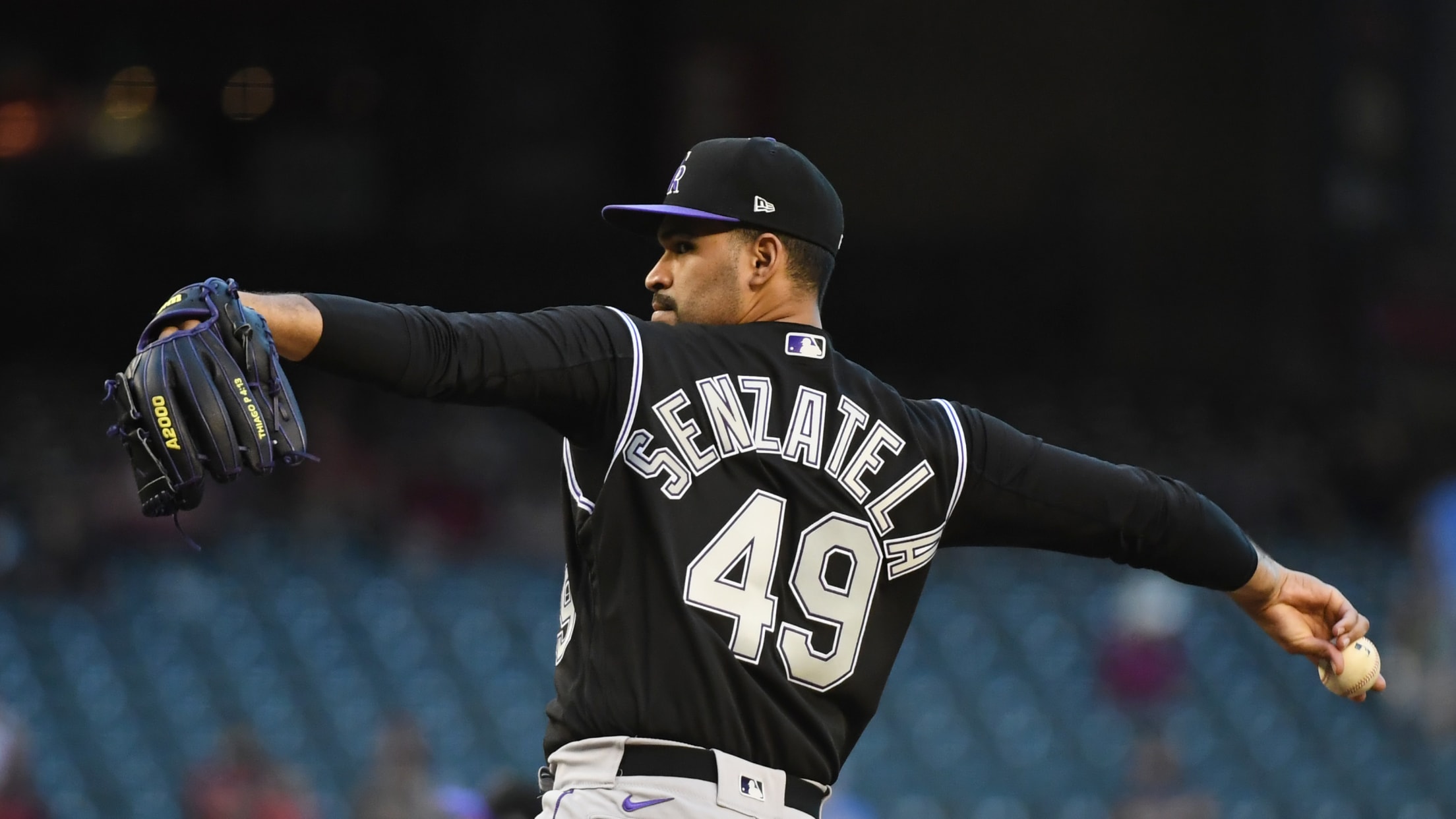 Rockies starting pitcher Antonio Senzatela was placed on the 10-day injured list with a right groin strain on Saturday. Before his start on Thursday in Phoenix, Senzatela felt something was off while warming up in the bullpen. He assured manager Bud Black and other coaches that he was fine. "You
Freeland feels 'great' after 2nd 'pen session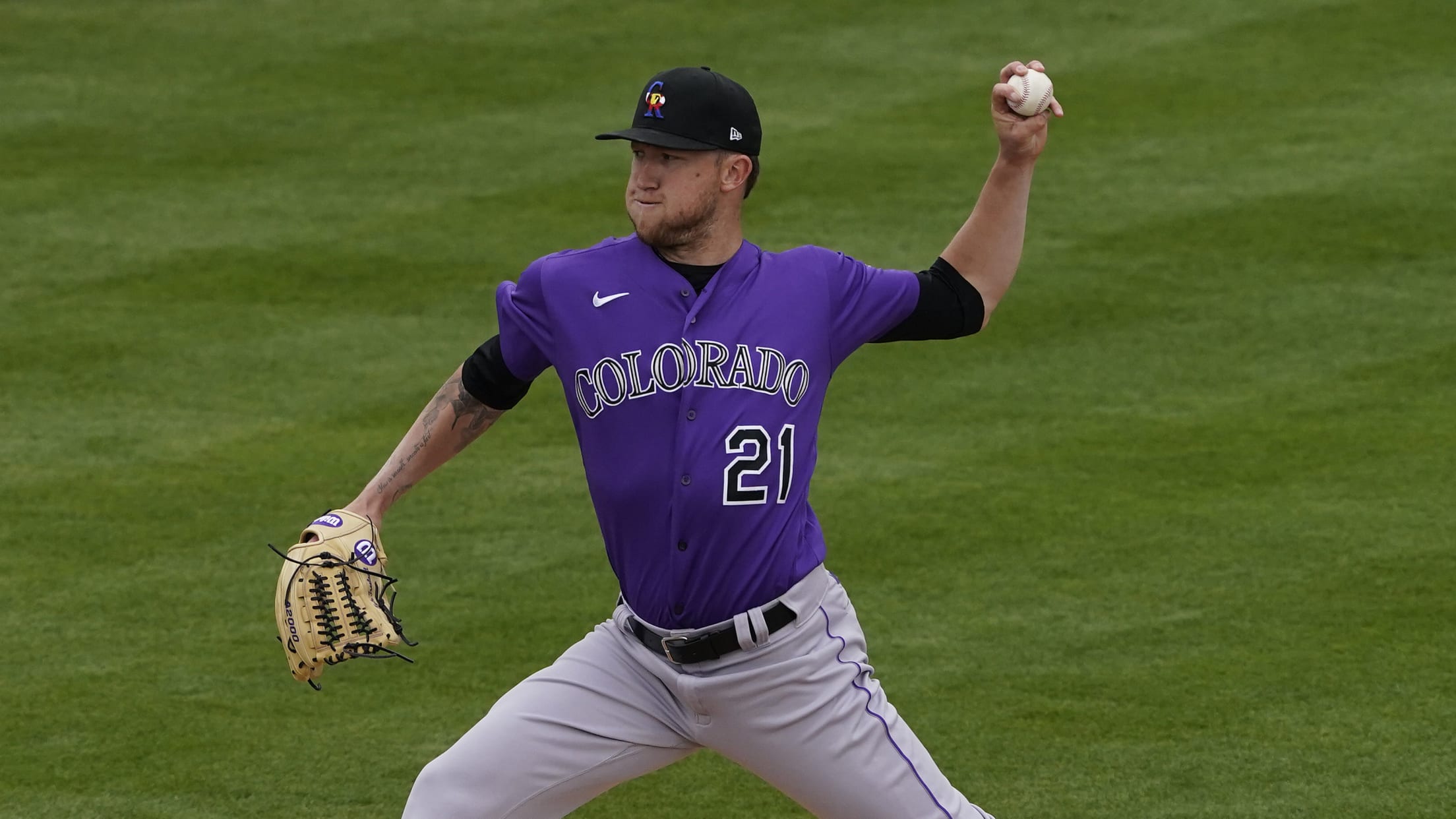 Rockies starter Kyle Freeland stepped up his rehab of a Spring Training left shoulder strain during a bullpen session Tuesday at Oracle Park in San Francisco, with manager Bud Black witnessing. Freeland threw his first bullpen session on Saturday, at about 85 percent intensity. Black said Freeland, with hitters standing
Owings (thumb) moved to 60-day injured list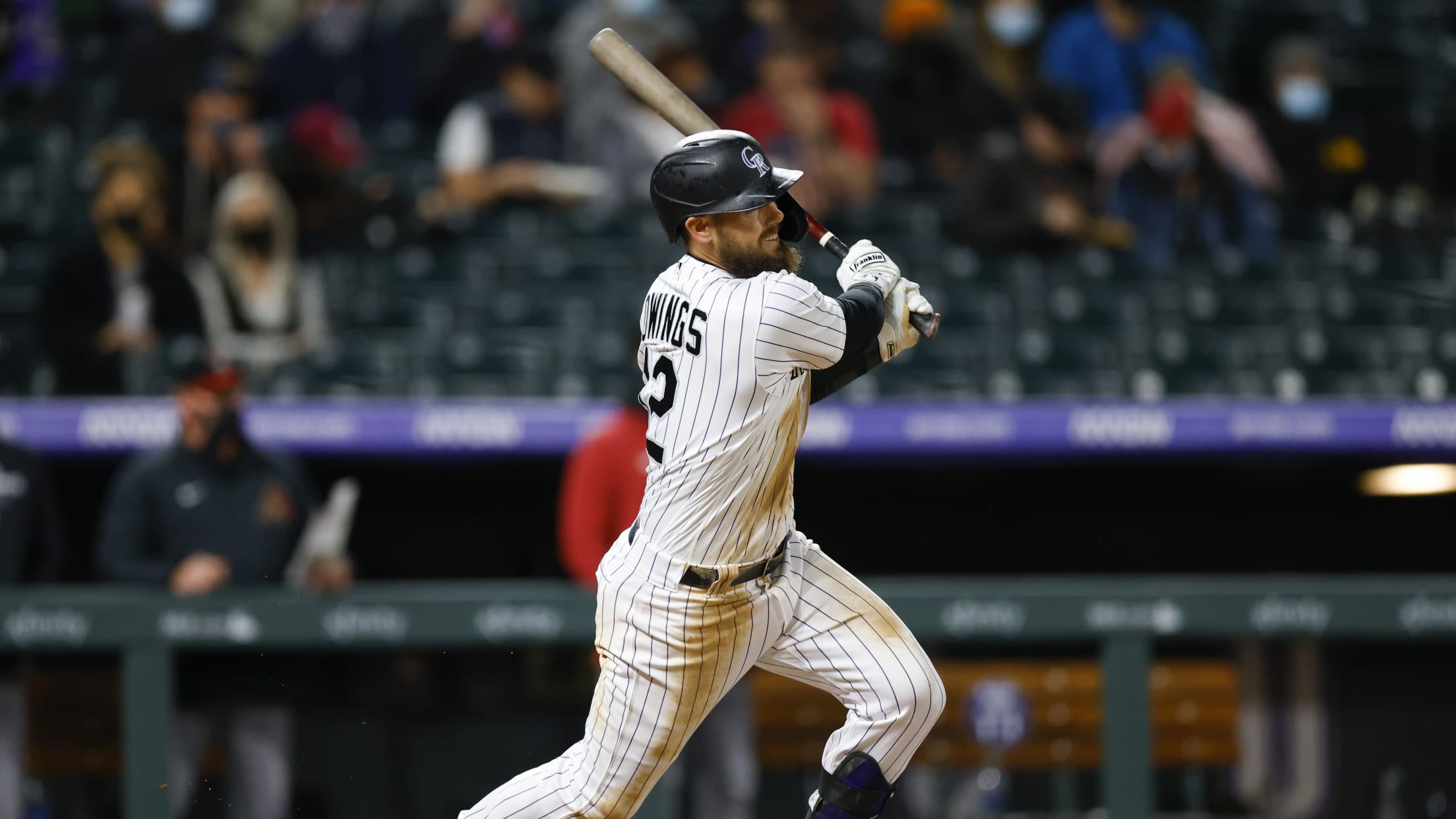 DENVER -- Rockies utility man Chris Owings, who had started the season hot before sustaining a sprained left thumb, will need a surgical procedure that will cost him at least eight weeks, manager Bud Black said on Sunday. The pending surgery scuttled hope that he would return quickly, so the
Owings placed on IL with left thumb sprain
Hot-hitting infielder also dealing with right hamstring tightness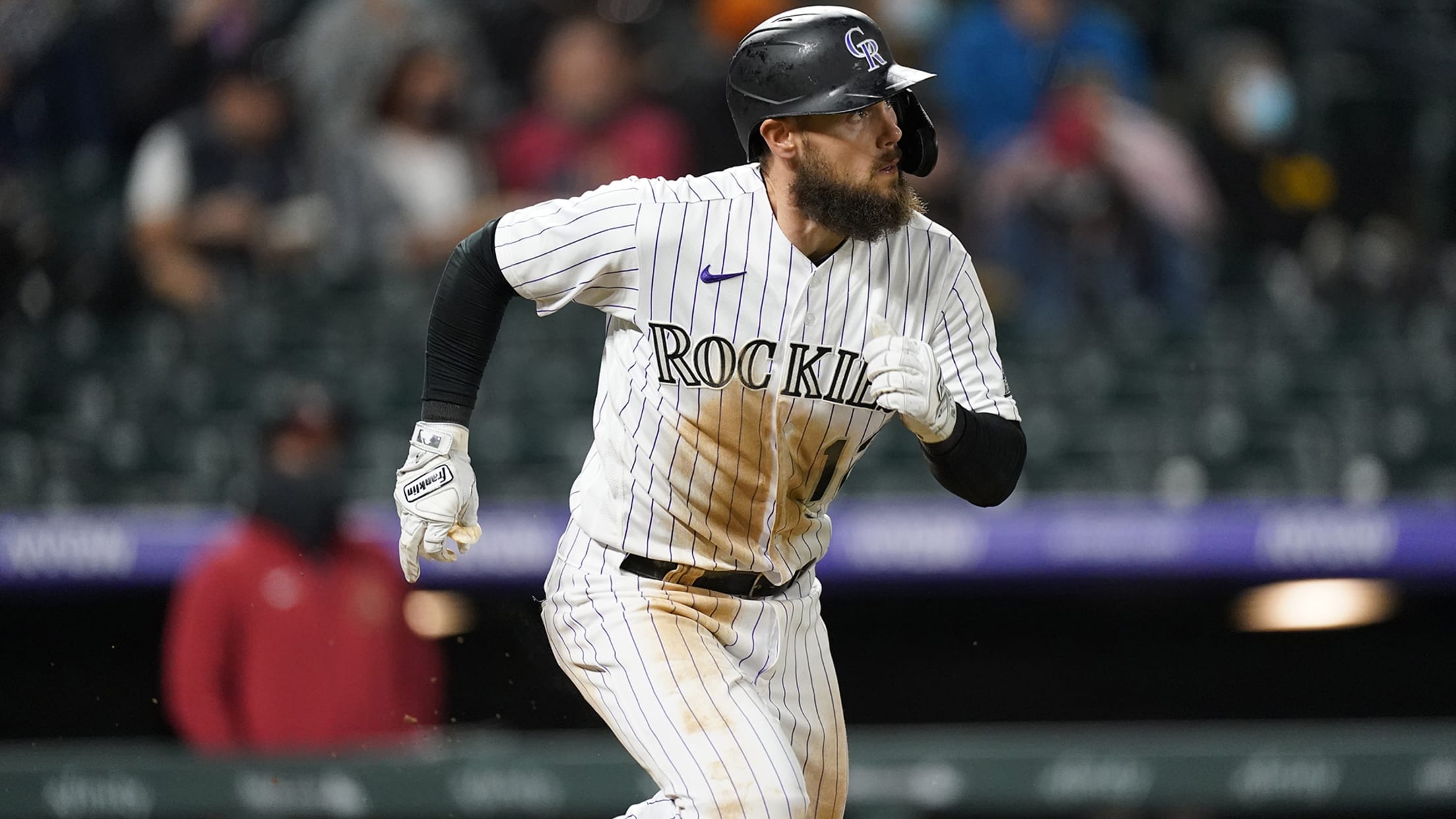 Chris Owings, who has been the best hitter in the Rockies' lineup during the young season, was placed on the 10-day injured list with a left thumb sprain prior to Saturday's 4-3 loss to the Giants. The Rockies also selected the contract of infielder Alan Trejo from the club's alternate
Notes: Chi Chi to rotation; Owings' injury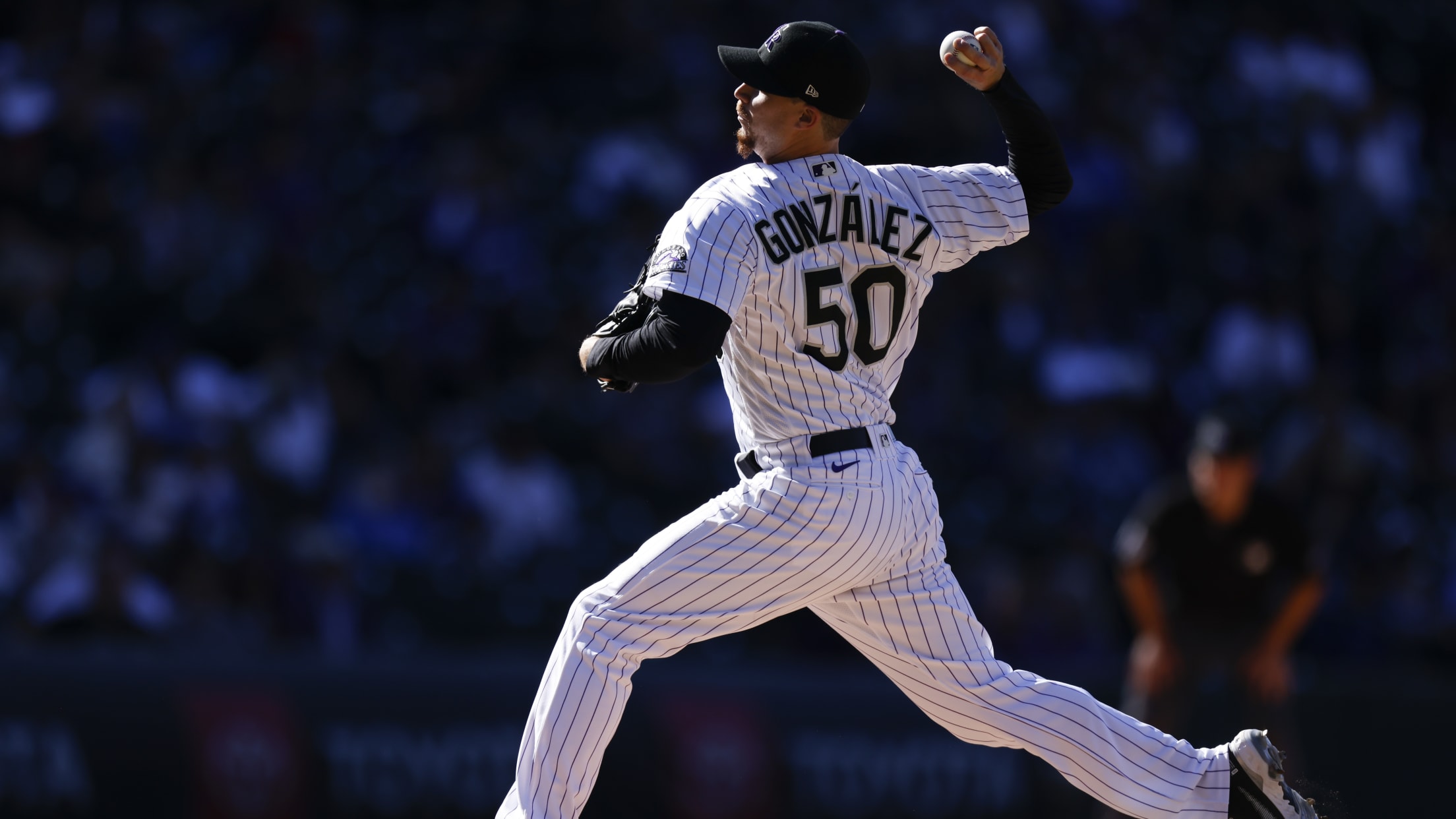 DENVER -- The Rockies will add right-hander Chi Chi González to their rotation for their game Saturday afternoon at San Francisco. González, who adjusted his offseason workouts and pitching strategy to win a roster spot during Spring Training, has appeared twice in relief. On Opening Day against the Dodgers, he
Owings leaves with hamstring soreness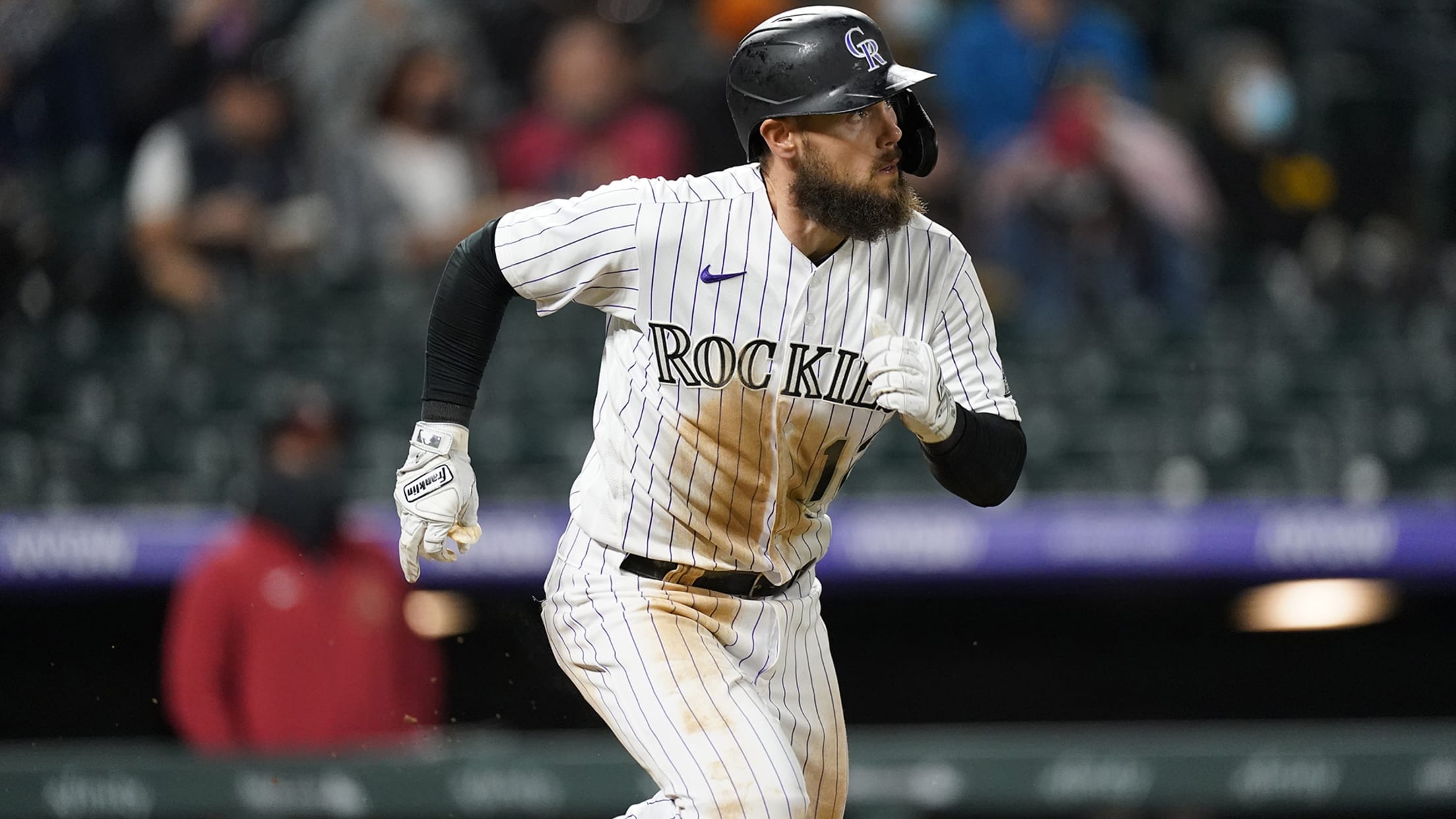 DENVER -- The Rockies' Chris Owings tripled in his first at-bat and doubled in his next two before leaving Wednesday night's 8-0 win over the D-backs with right hamstring soreness. Sam Hilliard replaced him defensively in the top of the sixth with the Rockies leading, 5-0. Manager Bud Black, having
Gray OK after cramps; Tapia has whiplash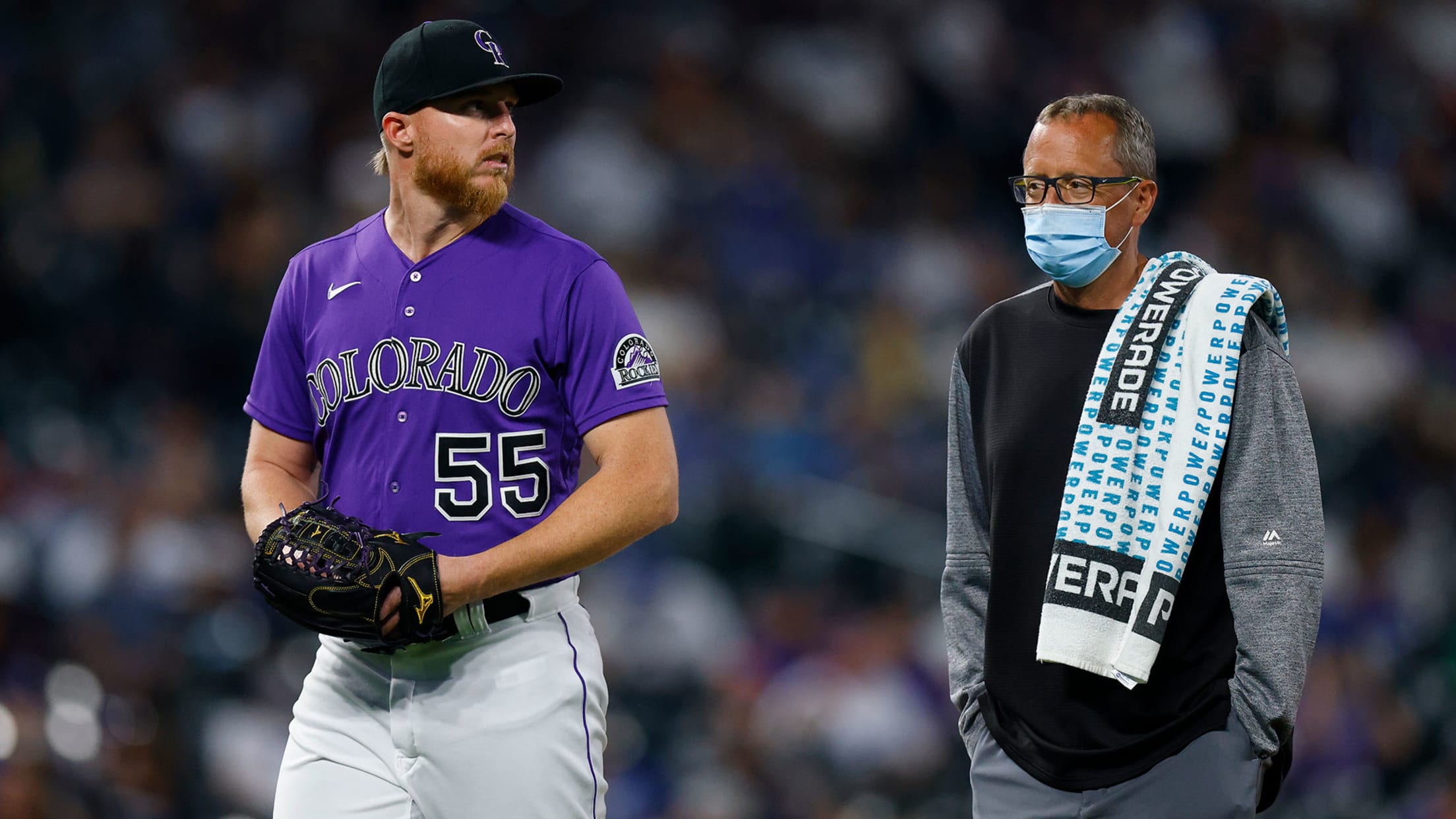 DENVER -- This one hurt. Really. The most painful moments of Saturday night's 6-5 loss to the Dodgers -- experienced directly by pitcher Jon Gray and left fielder Raimel Tapia -- turned out to be the most painful to the Rockies' chances.
Oberg's mind on general health, family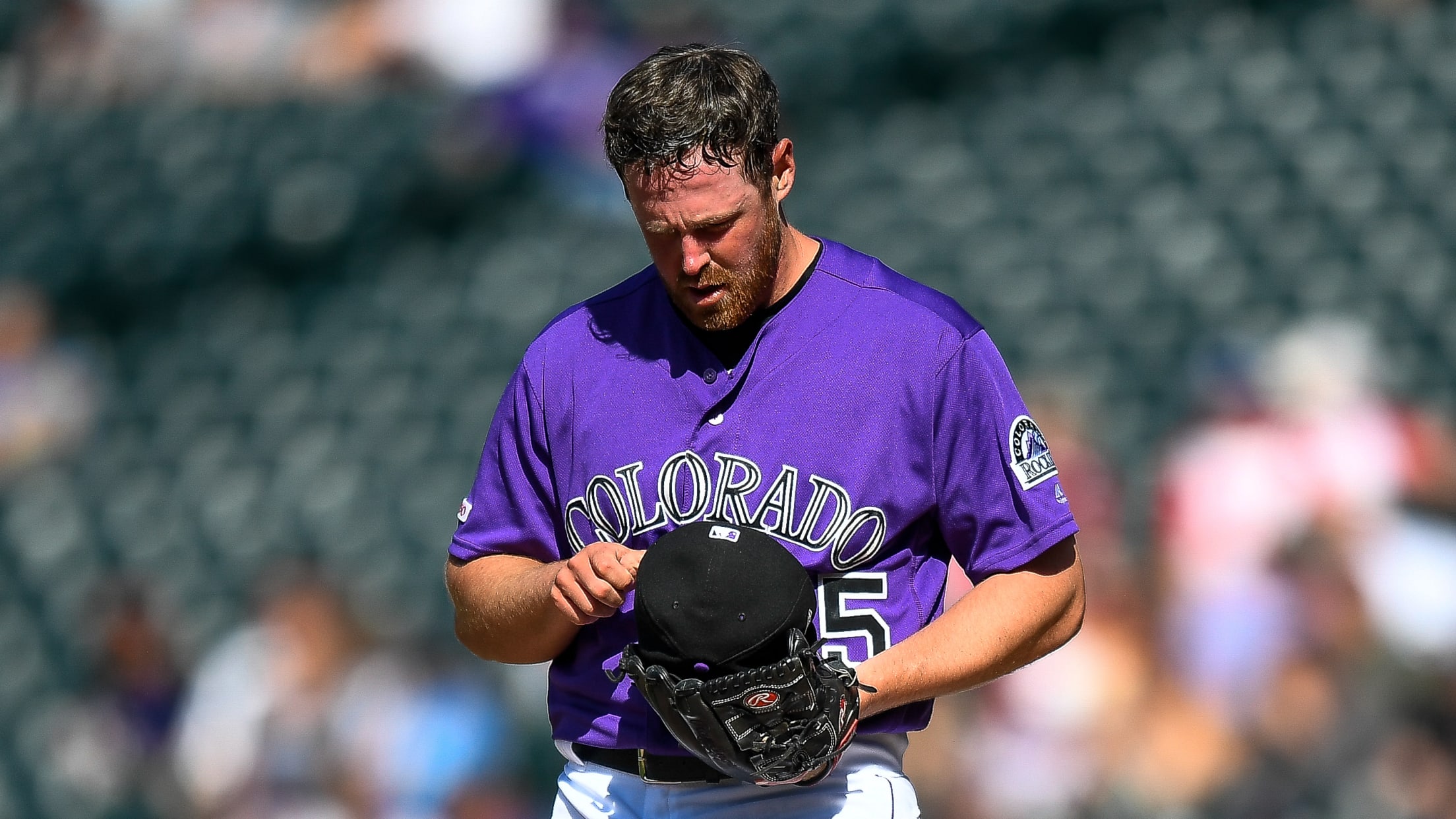 Scott Oberg seemed unshakable on Oct. 2, 2018. Oberg struck out four Cubs -- one to end the 12th inning and all three batters in the 13th -- for his signature career moment, the decision in the Rockies' 2-1 victory over the Cubs in the National League Wild Card Game
Oberg undergoes surgery to remove clots
Baseball future remains murky for longtime Rockie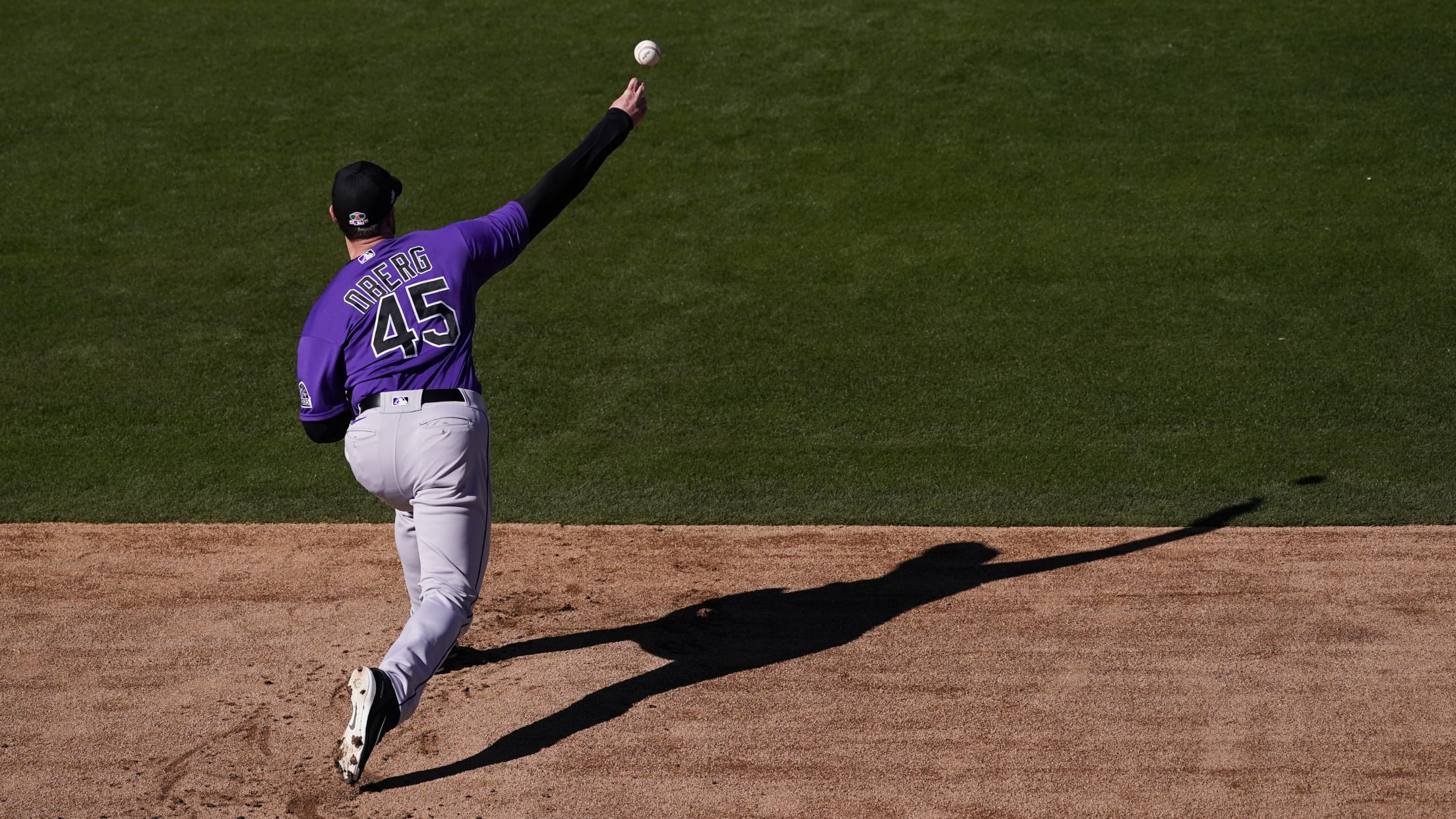 Rockies right-handed relief pitcher Scott Oberg underwent surgery Thursday night to treat a recurrence of blood clots in his right elbow that have kept him out of Major League action since August 2019. It is his fourth bout with the condition. The surgery, performed at Mayo Clinic in Scottsdale, Ariz.,