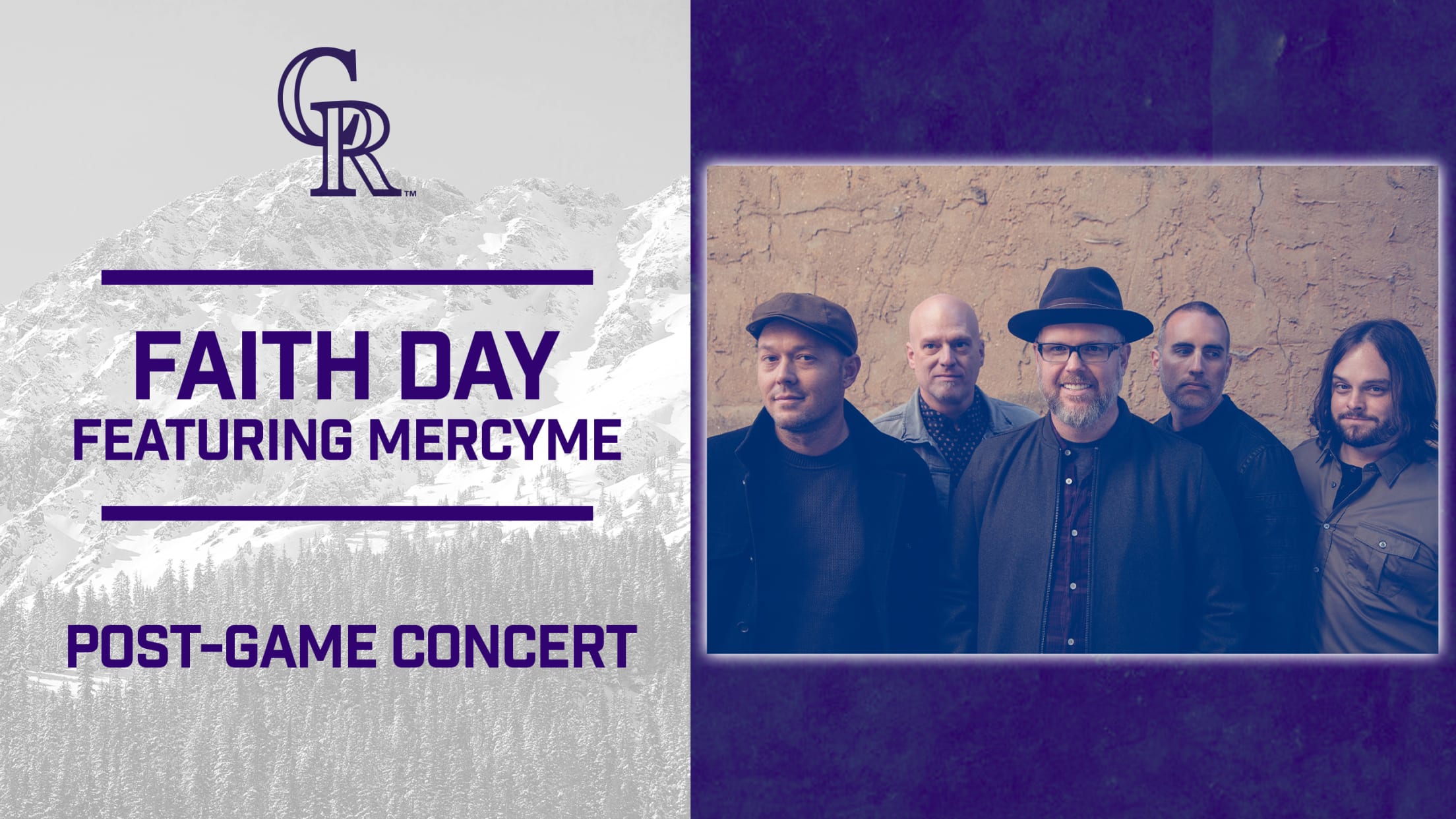 Colorado Rockies vs. Miami Marlins
Sunday, August 8 at 1:10pm
The Colorado Rockies invite you to the 16th Annual Colorado Rockies Faith Day at Coors Field! This year's event will take place on Sunday, August 8th and we are pleased to announce that this year's musical guest will be MercyMe!
Many churches view this day as a church-wide opportunity, but if that is not the case, we ask that you please forward this information along to others in your organization that might have interest in bringing out a group. For over fifteen years now, this post-game event has been a fan favorite, and we are looking forward to another big day. Besides being a great outreach opportunity, Faith Day offers Colorado churches and Christians from all over the state the chance to come together for a time of fellowship at the ballpark!
If you have any questions or would like to order discounted tickets for your group of 20 or more, please call us at (303) ROCKIES (762-5437) or email [email protected].
For orders of less than 20 tickets, please use the "Buy Tickets" link below. Each discounted ticket includes the game and the post-game concert.