Aiming to overcome injuries, Duffy's role murky
After another setback, lefty taking it slow, open to any opportunity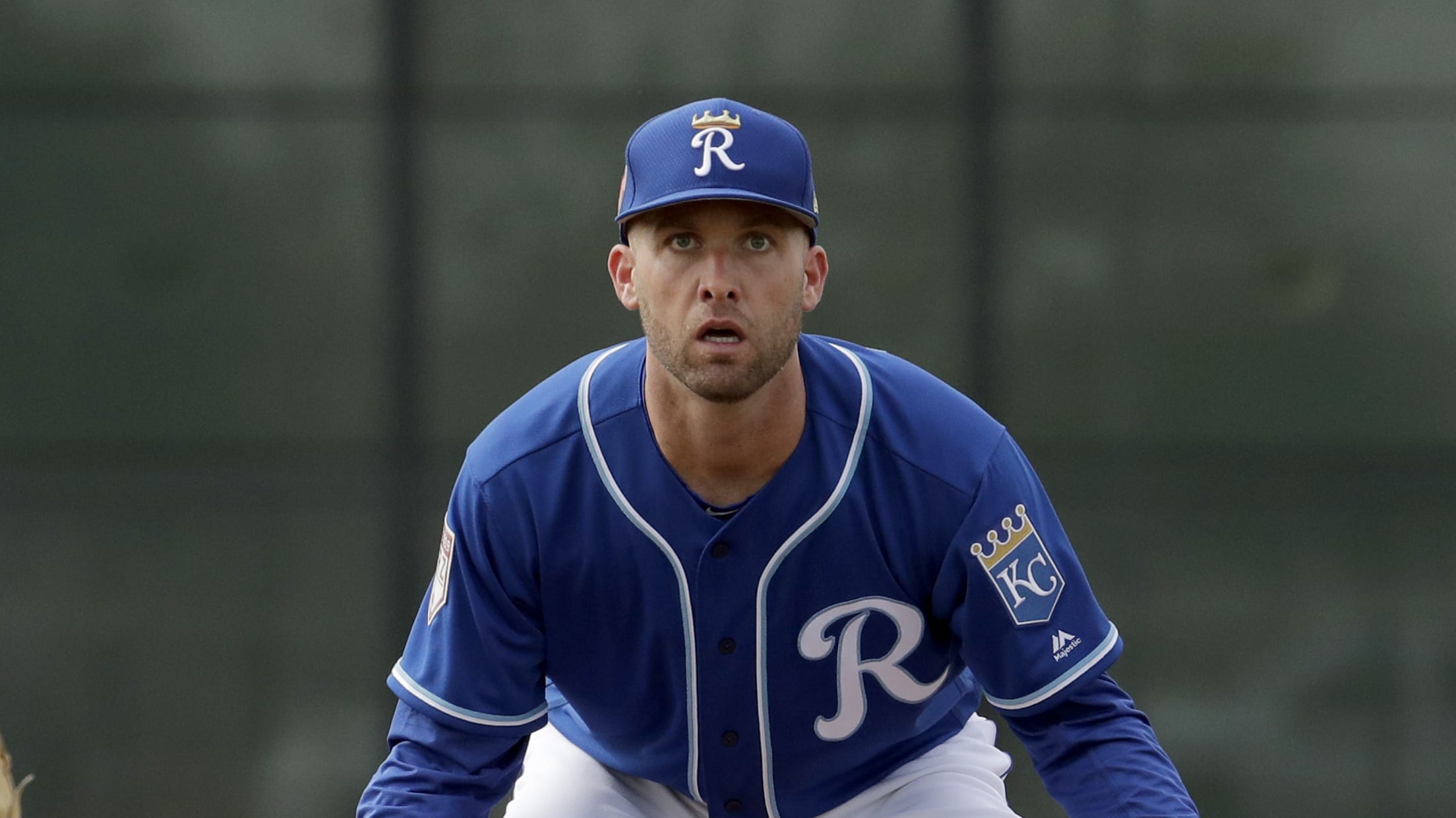 SURPRISE, Ariz. -- When the Royals signed left-hander Danny Duffy to a five-year, $65 million deal prior to the 2017 season, they presumably were locking in an emerging ace to a long-term deal. Duffy was superb in 2016, posting a 12-3 mark with a 3.51 ERA over a career-high 179
SURPRISE, Ariz. -- When the Royals signed left-hander Danny Duffy to a five-year, $65 million deal prior to the 2017 season, they presumably were locking in an emerging ace to a long-term deal.
Duffy was superb in 2016, posting a 12-3 mark with a 3.51 ERA over a career-high 179 2/3 innings.
At times, Duffy simply was dominant that season. In an August game against Tampa Bay, Duffy took a no-hitter into the eighth inning and wound up with a franchise-record 16 strikeouts.
But since 2016, the Royals have seen only flashes of that emerging ace. Injuries limited Duffy to a 3.81 ERA and 146 1/3 innings in 2017. Injuries cut Duffy's season short in 2018, and his 4.88 ERA was his worst since his rookie year in 2011.
Duffy committed to an intense offseason conditioning program last winter, but he remains the great unknown for the Royals in 2019, again because of injury.
After dealing with shoulder tightness early in camp, Duffy was shut down before eventually beginning a throwing program. He did not appear in any Cactus League games and seems certain to start the season on the injured list.
Just how much the Royals will get out of Duffy this season, and in what role, is somewhat of a guessing game.
Manager Ned Yost won't need a fifth starter until at least April 10. Duffy has indicated he hopes to be ready, and he believes his arm strength will be built up by then.
But Duffy and the Royals also have had conversations about a possible bullpen role for him, though he said those talks really haven't progressed.
"I'd love it," Duffy said of a bullpen role, "… anything I can do to help the team."
Duffy also emphasized he is committed to being a dominant starter again. He reports his shoulder and arm are 100 percent healthy.
"The ball is coming out free and easy," Duffy said. "I feel great."
The Royals, though, are taking a cautious approach.
"The main thing," Yost said, "is to make sure he's healthy. There's no need to rush."
But Duffy admits the latest injury at times has gotten him down. He was so frustrated by a few trolls on Twitter that he recently shut down his account.
"Some people think I'm happy to be hurt," Duffy said, "and think it's fine and dandy to tell you that and suggest those things. It's not OK. Being a public figure and having money doesn't mean you don't have feelings."
Around the clubhouse, though, Duffy has remained in good spirits. The shoulder injury from early in camp is just a speed bump, he said, in a long season.
"If I was five years younger, I would have broken my hand against a wall [in anger]," Duffy said. "But I'm older, and I'm able to compartmentalize these [injury] things. There are some things just out of your control. You try to stay positive."
Duffy knows full well the need to be 100 percent right in terms of health before launching into a long, grueling regular season.
"It's 162 games for us," Duffy said. "I want to be healthy, and I want to contribute in any way I can."
But for now, Duffy's potential contributions to the 2019 Royals remain clouded.
"Anyone who knows me, knows I want to be out there playing with the boys," he said. "But I have to just take it one step at a time. I know that's the best course."