What to know: Royals 2020 offseason FAQ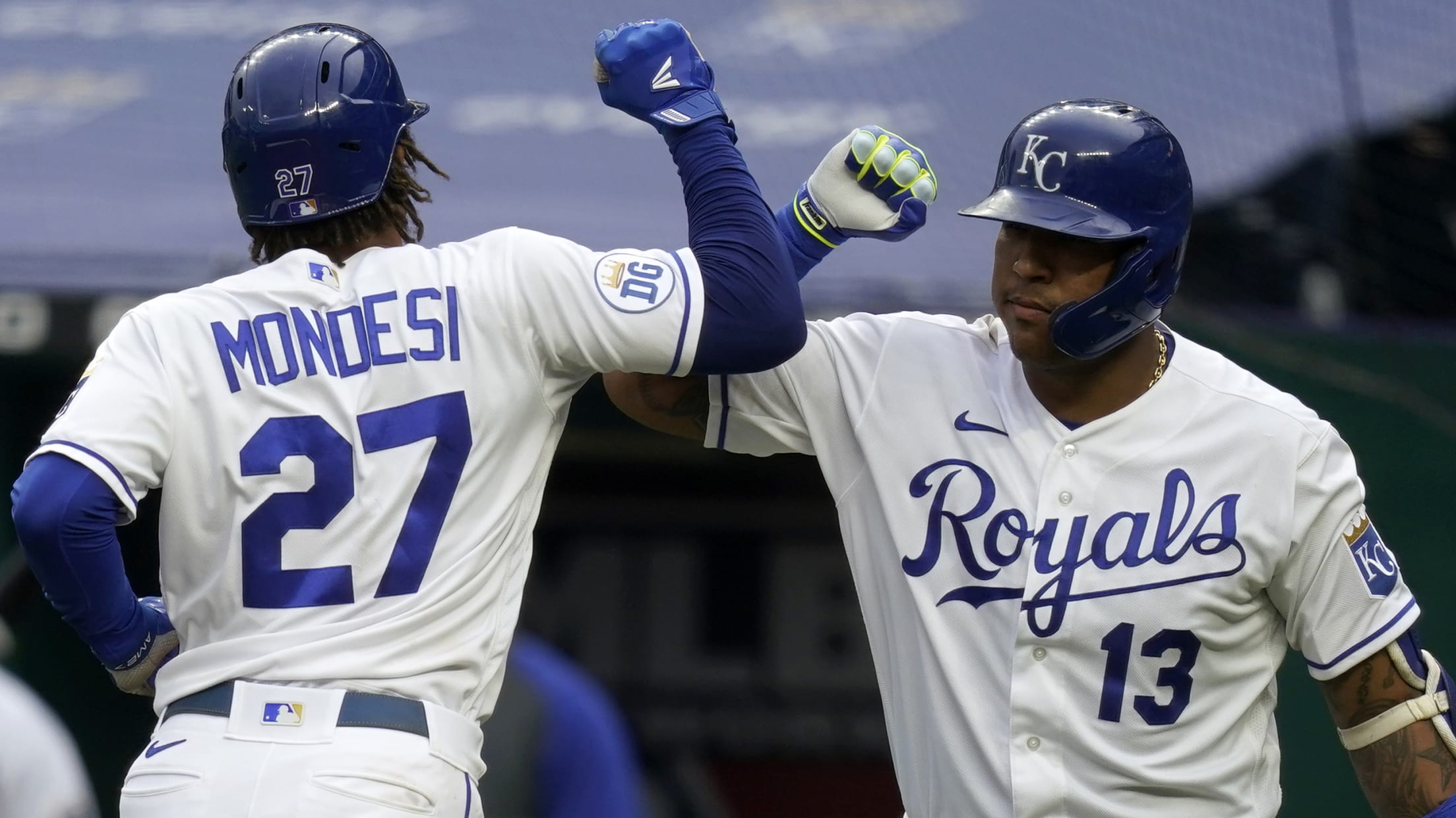 KANSAS CITY -- This will be an interesting offseason for the Royals, who have several decisions to make regarding their roster, including potential non-tender candidates and the future of players on the 60-day injured list. Kansas City has 11 players eligible for arbitration, which will keep its front office busy
KANSAS CITY -- This will be an interesting offseason for the Royals, who have several decisions to make regarding their roster, including potential non-tender candidates and the future of players on the 60-day injured list.
Kansas City has 11 players eligible for arbitration, which will keep its front office busy this winter deciding which players to settle with and which to possibly re-sign.
Here's a look at the Royals' offseason decisions:
Who will become free agents?
Right-hander Matt Harvey and relievers Ian Kennedy and Greg Holland will become free agents -- and technically so will outfielder Alex Gordon, who has announced his retirement. That will free up four spots on the 40-man roster, which presently is full. It also will free up almost $22 million in payroll, although much of that will get chewed up while paying the Royals' arbitration-eligible players.
The Royals will not be giving either Kennedy or Holland qualifying offers.
Kansas City's projected 2020 payroll was going to be around $90 million, though because of the shortened season, it was a little over a third of that.
What happens to the players on the 60-day injured list?
By the sixth day after the World Series concludes, those players on the 60-day IL will have to be reinstated. For the Royals, that would be Harvey, left-hander Foster Griffin, right-hander Glenn Sparkman and right-hander Kyle Zimmer.
Kansas City likely will reinstate Griffin, Sparkman and Zimmer to the 40-man. Harvey will become a free agent, though the Royals are interested in re-signing him to another Minor League deal this offseason, provided they can convince him that his future lies as a reliever or an opener.
So with Gordon, Kennedy, Harvey and Holland coming off the 40-man, adding Griffin, Zimmer and Sparkman would put the Royals at 40.
And Kansas City will definitely be interested in re-signing Holland, who was 3-0 with a 1.91 ERA and had six saves. Holland was well-liked by the younger Royals relievers, who viewed him as a mentor.
Kennedy, 35, earlier told MLB.com that he was interested in continuing to play beyond this season. And although he struggled with a 9.00 ERA in 15 games in 2020, the Royals would be interested in a cost-efficient deal for '21 to bolster their bullpen.
Who could be non-tendered?
The deadline to tender contracts for 2021 is Dec. 2. And with the Royals staring at 11 arbitration cases, you can expect some players to be non-tendered.
The players eligible for arbitration include Sparkman, Jorge Soler, Mike Montgomery, Maikel Franco, Brad Keller, Hunter Dozier, Jakob Junis, Kevin McCarthy, Adalberto Mondesi, Jesse Hahn and Franchy Cordero.
Soler, Franco, Keller, Dozier and Mondesi likely will get significant pay bumps. Soler avoided arbitration last season by signing a one-year, $7.3 million deal. He, Keller, Dozier and Mondesi all are candidates for contract extensions, something the Royals certainly are considering. All indications are that new owner John Sherman is interested in keeping that core in Kansas City for years to come.
Franco was exactly what the Royals were hoping for when they signed him to a one-year, $2.95 million deal last offseason. He led the team with 16 doubles and 38 RBIs, and he was very popular in the clubhouse.
The Royals could elect to save some money by non-tendering Montgomery, who missed almost all of 2020 because of a lat strain and was projected to make $3.1 million prior to the season.
Arbitration cases are likely to be based off original 2020 salaries, not the prorated ones, so Kansas City may not be inclined to deal with Montgomery's potential pay raise for '21.
The Royals also could elect to save some money, not much, by non-tendering McCarthy or Sparkman. McCarthy pitched in only five games before spending most of the summer at the alternate training site, and Sparkman's season was shut down due to injury after just four games.
Also important to note: Under general manager Dayton Moore's regime, the club has gone to an arbitration hearing only once. That was in 2018, when reliever Brandon Maurer asked for $3.5 million, lost the case and was awarded the Royals' offering of $2.95 million.