Cabrera on offseason plans: 'No more arepas' 
Tigers vet focused on losing weight to enjoy productive, healthy 2020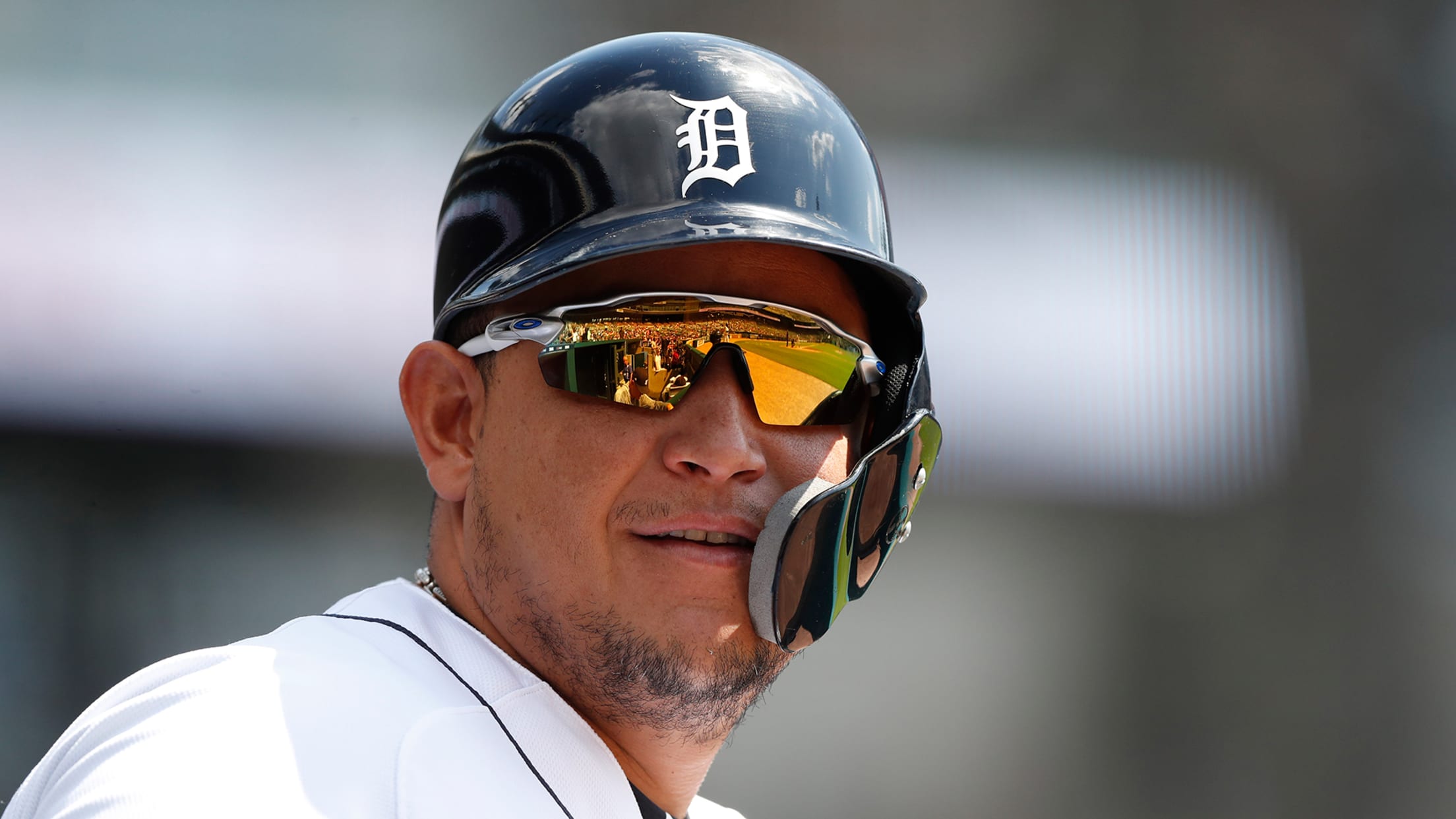 DETROIT -- Miguel Cabrera was out of the Tigers' lineup once again Tuesday night, but he was in the cage for batting practice, trying once again to get his sore right knee in a state to play out the final week of the season. As long as Cabrera wants to
DETROIT -- Miguel Cabrera was out of the Tigers' lineup once again Tuesday night, but he was in the cage for batting practice, trying once again to get his sore right knee in a state to play out the final week of the season.
As long as Cabrera wants to keep trying to play, the Tigers aren't planning to shut him down.
"Those are the conversations I'm going to have with him," manager Ron Gardenhire said before batting practice. "I talked to [general manager] Al [Avila] about it. Al said it's whatever he wants to do, really. It's not even on me, whether I think so or not. If he wants to still play in some games, that's fine. If he wants to just stay here and not play, that's going to be up to him."
That will likely be the first of many conversations the Tigers need to have regarding Cabrera over the next few weeks. Once the season ends, Cabrera plans to consult with specialists on how to treat his knee and what kind of offseason program he can do to best prepare his knee and his body for his 18th season.
"I will see what the doctors say about what might work, what can I work, what kind of workout can I do to get in better shape and be 100 percent next year," Cabrera told reporters Tuesday.
One treatment that is not on the table is surgery.
"Surgery is not an option," Gardenhire said. "I don't know whether he can get some sort of [platelet-rich plasma] shots or something. But it is what it is with his leg. He's going to have to play through this thing.
"I think his workout regimen is going to be to try to lose weight, get a little more weight off of that thing. That would probably help him out."
Cabrera is listed at 249 pounds, as he has been the last two years. Though he worked on strengthening last offseason coming off a ruptured bicep tendon, he noted in Spring Training that his weight was similar to the previous year. That apparently will change.
"No more arepas," Cabrera proclaimed, noting the Venezuelan delicacy.