Tigers' trajectory should turn in 2020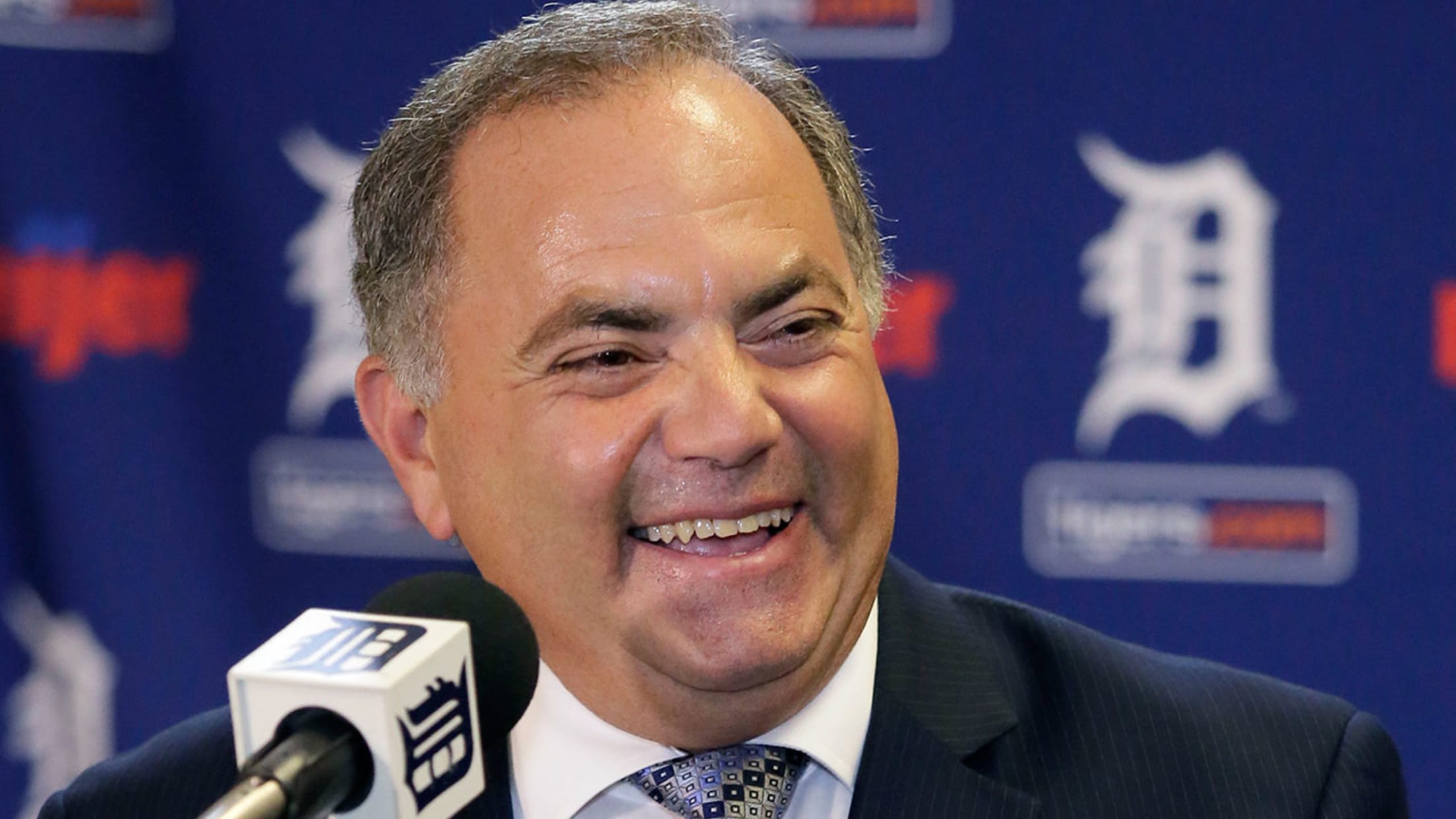 DETROIT – Tigers general manager Al Avila began baseball's Winter Meetings in December by declaring the tear-down portion of the Tigers' rebuild over. "Our mindset here is to move forward now and build back up," Avila said then. "Obviously, we've made a lot of trades. We've traded pretty much everybody
DETROIT – Tigers general manager Al Avila began baseball's Winter Meetings in December by declaring the tear-down portion of the Tigers' rebuild over.
"Our mindset here is to move forward now and build back up," Avila said then. "Obviously, we've made a lot of trades. We've traded pretty much everybody that we needed to trade. We're at a point where the team is very young, and now we're at a point where we've got to build it back up."
Once the Tigers begin Spring Training workouts on Feb. 12, the buildup truly begins.
While Avila bulked up Detroit's roster with free agents on one-year deals to help the club recover from last year's 114-loss season, the real test of the Tigers' long-term success will be the prospects that litter the back fields at Tigertown. From top prospects Casey Mize, Matt Manning and Tarik Skubal to Jacob Robson, Danny Woodrow and Derek Hill, the potential future will have a heavy presence in camp and should continue to loom once the season begins.
Nineteen on MLB Pipeline's Top 30 Tigers Prospects list will be in big league camp this Spring Training. More than half of them have a strong chance to open the season at Triple-A Toledo, a short drive and a call-up away from Comerica Park. By season's end, Detroit's roster could look vastly different than it does on Opening Day -- as could its outlook for the future.
Here's a look at some pressing issues heading into the season:
What's to be decided in Spring Training?
A team that lost as many games as the Tigers did last year shouldn't have a whole lot of positions locked up. Some of the established veterans will be set -- nobody is pushing Miguel Cabrera out of the designated-hitter slot anytime soon -- but both Avila and manager Ron Gardenhire want competition to push younger players to learn, improve and fight off any sense of entitlement that can come with highly-touted prospects. With C.J. Cron taking over at first base, third base becomes a battle between former prospects Dawel Lugo and Jeimer Candelario, while Willi Castro will fight for a big league job at shortstop.
On the pitching end, Matthew Boyd and Ivan Nova might be the only ones with rotation spots locked up, though Spencer Turnbull isn't far off. Daniel Norris should be there as well, but the Tigers could also opt to put him in the bullpen as a versatile lefty swingman. Jordan Zimmermann, entering the final year of his contract, could have to look over his shoulder if he struggles in camp and youngsters stand out.
Which prospects have a realistic chance to push for an Opening Day roster spot?
For Mize, Manning and Skubal, Spring Training is likely to be a sneak preview of big league competition rather than an audition for Detroit's Opening Day rotation. Of the remaining prospects, reliever Bryan Garcia probably has the best chance to break camp with the big club, having already made an impression out of Detroit's bullpen last September. Catcher Jake Rogers has an opportunity to bounce back from last year's stretch-run struggles, but he is most likely headed back to Toledo for fine-tuning. Willi Castro will try to prove he's ready to take over at shortstop, but he faces a large task to beat out Niko Goodrum. Keep an eye on Jacob Robson as the Tigers try to sort out their outfield mix.
Is 2020 the year the Tigers turn the corner?
At least the downward trajectory should be done, not that there's much cellar space below 114 losses. What the Tigers need in order to make 2020 feel like a step in the right direction is to get more of their prospects up to the Majors and contributing. It's easier for fans to latch onto a club when they feel like many of the players on it will be key parts of a potential contender down the road. Mize, Manning and Isaac Paredes don't necessarily have to beat up the league upon arrival. Even Justin Verlander took his lumps in two spot starts in his first MLB stint in '05 before earning the American League Rookie of the Year Award in '06. It just provides some hope of better days to come.
What about the MLB Draft?
If there was any bright side to the Tigers' struggles in 2019, this is it. Detroit has the first overall pick for the second time in three years. But unlike in 2018, the Tigers should have a variety of candidates for No. 1, including a pair of impact hitters in Arizona State slugger Spencer Torkelson and Vanderbilt infielder Austin Martin. University of Georgia right-hander Emerson Hancock has drawn comparisons by some to Verlander, and he could end up forcing himself into the top slot like Mize did two years ago. In that case, Detroit could have pitching prospects to deal for hitters down the road.
But the Tigers' fortunes go beyond the top pick. They also have a Competitive Balance Draft pick near the end of the second round, allowing them their pick of another prospect as well as more draft pool signing bonus money to be more aggressive with other selections.