Tigers Arizona Fall League updates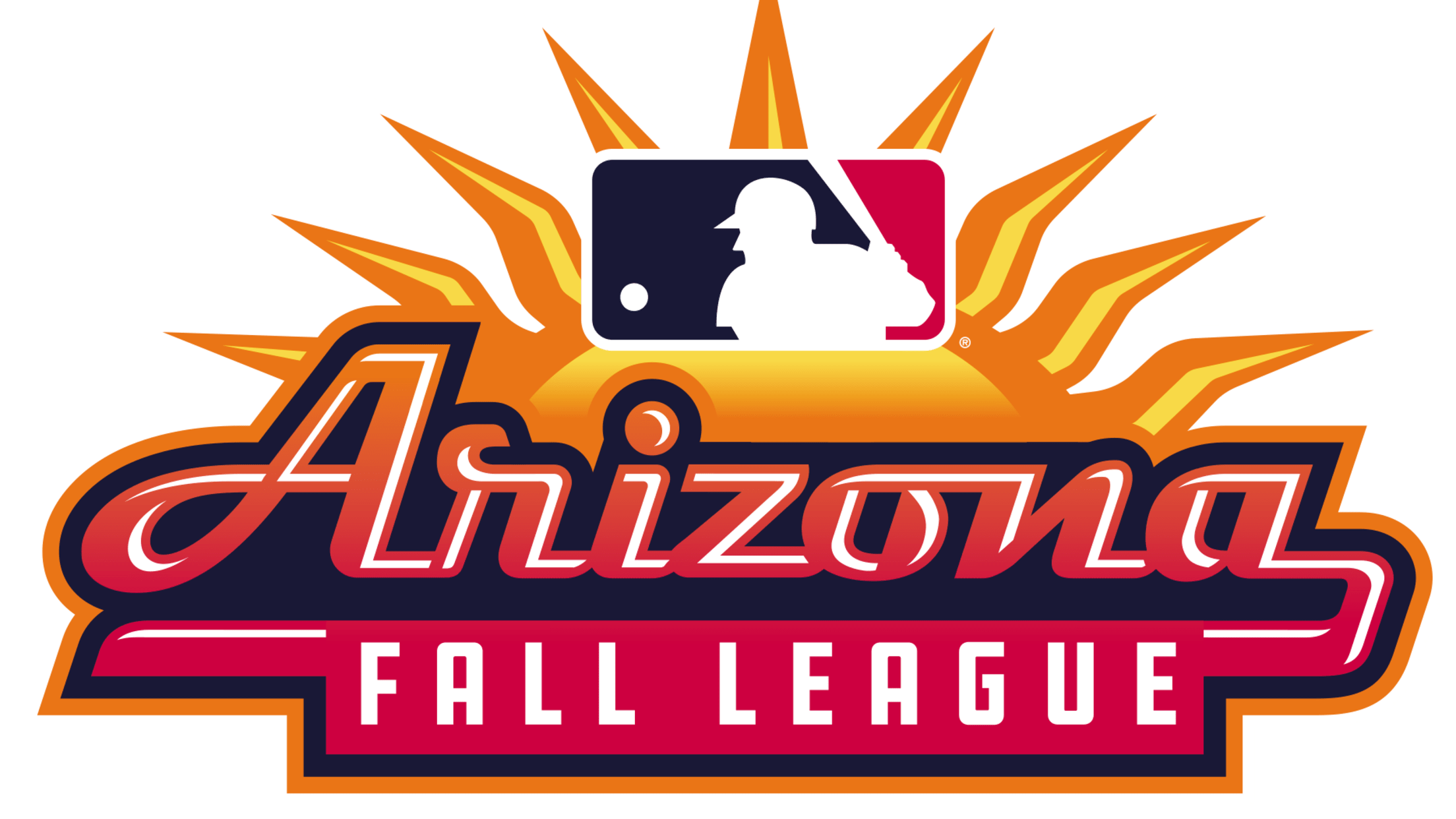 Six Tigers prospects are playing for the Mesa Solar Sox in the 2019 Arizona Fall League: Right-hander Anthony Castro (No. 20), outfielder Derek Hill (No. 28), right-hander Alex Lange (No. 30), outfielder Jose Azocar, right-hander Billy Lescher and left-hander Trent Szkutnik. Third baseman Isaac Paredes (No. 5) was removed from
Six Tigers prospects are playing for the Mesa Solar Sox in the 2019 Arizona Fall League: Right-hander Anthony Castro (No. 20), outfielder Derek Hill (No. 28), right-hander Alex Lange (No. 30), outfielder Jose Azocar, right-hander Billy Lescher and left-hander Trent Szkutnik. Third baseman Isaac Paredes (No. 5) was removed from the roster on Oct. 14 after slashing .208/.377/.396 with two homers and eight RBIs in 15 games.
AFL news and video | Tigers Top 30 Prospects
Here's a day-by-day look at how Detroit's AFL contingent is faring:
Oct. 25: Mesa 3, Scottsdale 0
Jose Azocar put up a two-hit effort to close out his fall season. The outfield prospect finished with the best average of any Tigers prospect at .279.
Oct. 24: Salt River 0, Mesa 0
Though Derek Hill stayed in the game and ran the bases in the third inning after being hit by a pitch, the Tigers' No. 28 prospect was replaced in center field by Jo Adell in the bottom of the frame. Jose Azocar went 1-for-4 and had one of Mesa's seven hits on Thursday in a 0-0 tie against Salt River. He's batting .259 with five steals in the Fall League, though only one of his 15 hits have been for extra bases.
Oct. 23: Mesa 2, Surprise 0
Anthony Castro delivered a dominant start Wednesday against Surprise, yielding just one hit across four frames, while adding four strikeouts for good measure. After back-to-back starts in which he allowed three runs, the 24-year-old utilized his offspeed stuff well, retiring the final seven batters that he faced. Detroit's No. 20 prospect has compiled a 4.58 ERA across six Fall League starts.
Jose Azocar saw his three-game hitting streak snapped as he went 0-for-4 with a pair of strikeouts for the Solar Sox. He owns a .622 OPS across 15 contests.
Oct. 22: Scheduled off day for all Arizona Fall League teams.
Oct. 21: Mesa 4, Surprise 0
After a 2-for-4 performance on Monday, Jose Azocar has now recorded multiple hits in three of his past five games for Mesa. That hot streak has pushed the 23-year-old outfielder's average up to .280 through 14 games.
Oct. 20: Mesa 8, Peoria 2
Derek Hill helped Mesa break the game open in the seventh with a two-run homer, his third of the fall. The blast, a line dive out to left, wasn't Hill's only offensive contribution. The Tigers' No. 28 prospect reached base three times Sunday, finishing 2-for-3 with a walk and a pair of runs scored.
Oct. 19: Mesa 5, Peoria 1
Billy Lescher allowed an unearned run but no hits over 1 2/3 innings out of the bullpen. He threw 19 of 34 pitches for strikes, recording two strikeouts and two walks. Will Vest recorded the final out in the seventh inning and then returned to work a scoreless eighth. In the process, both hurlers earned their first hold in the Fall League. Jose Azocar had his wheels on display during the fifth inning Saturday when he beat out an infield single for his lone hit of the contest. He also struck out twice during a 1-for-4 performance. Derek Hill went 0-for-3 in addition to drawing a walk for the third consecutive game, but the story of his outing came in his final at-bat in the eighth. After not entering the batter's box on time, Hill's at-bat began with an automatic strike call. He eventually struck out swinging and was promptly tossed following words with the home-plate umpire.
Oct. 18: Scottsdale 4, Mesa 0
Anthony Castro struggled early, allowing a three-run homer in the first inning of his fifth Fall League start for Mesa, but the Tigers' No. 20 prospect recovered and ultimately completed four innings. He allowed three hits -- two of which came in the first -- walked one batter and struck out four on 60 pitches (37 strikes). Castro's four-inning outing was his second in three starts, and overall he's compiled a 5.74 ERA and 16 strikeouts in 15 2/3 innings. Alex Lange, who owns a 3.72 ERA, replaced Castro in the fifth and delivered two scoreless frames with two strikeouts.
Jose Azocar went 2-for-4 and stole a base for the second time in three games. He's having a strong Fall League campaign, batting .262 with five steals through 12 games. Derek Hill is now tied for third in the AFL with six stolen bases after he swiped a bag for a third straight game. He also went 1-for-3 with a walk, pushing his average and OPS up to .245 and .720, respectively.
Oct. 17: Scheduled day off for all Arizona Fall League teams.
Oct 16: Scottsdale 3, Mesa 0
The promising outfield duo of Derek Hill and Jose Azocar combined to go 0-for-6 during Mesa's defeat Wednesday. Hill drew a walk in the fifth and promptly swiped second base, his fifth steal of the fall. Azocar struck out twice from the No. 3 slot in the batting order, dropping his OPS to .619 in the process.
Oct. 15: Glendale 4, Mesa 3
Jose Azocar improved his Fall League average to .265 with a 2-for-4 performance for Mesa that included an RBI single and his fourth stolen base. Derek Hill also swiped his fourth bag of the fall in the contest, finishing 1-for-4 with one run scored. He's batting .250, with hits in four of his past five games.
Tie game! #Tigers prospect Jose Azocar picks up his 2nd hit of the game on a hit and run, scoring Jo Adell and knitting the game at three pic.twitter.com/apTO25DaC3

— Jonathan Mayo (@JonathanMayo) October 15, 2019
Oct. 14: Glendale 9, Mesa 5
Billy Lescher, who threw a scoreless 1/3 of an inning in his AFL debut, was solid again Monday. Lescher did give up an unearned run, but also struck out three in his lone inning on the mound. Alex Lange put together his second straight scoreless outing as he threw 15 of his 24 pitches for strikes and yielded just one hit over one inning. Will Vest got lit up for the second time in as many appearances, giving up five runs on three hits in one inning. Derek Hill went 0-for-4 at the plate.
Oct. 13: Scheduled day off for all Arizona Fall League teams.
Oct. 12: East 4, West 2
Here's how every player performed in the Fall Stars Game. More »
Oct. 11: Mesa 3, Salt River 2
Derek Hill delivered a go-ahead RBI single in the bottom of the sixth inning to help lead Mesa past Salt River. The Tigers' No. 28 prospect recorded his second straight multihit game with a 2-for-3 performance that also boosted his Fall League average to .275. Jose Azocar also had a solid game, finishing 1-for-2 with a walk and a run scored from the fifth spot in the lineup. He also stole his third base of the fall.
Oct. 10: Mesa 9, Salt River 3
Isaac Paredes and Derek Hill both went deep on Thursday in Mesa's 9-3 win over Salt River. Hill smashed a solo shot over the wall in right-center field in the second inning to extend the Solar Sox's early lead, and Paredes followed his lead with a long solo homer down the left field line in the subsequent frame. Paredes ultimately reached base three times in the contest, finishing 1-for-3 with two walks and two runs scored. Hill added a double in his second at-bat but struck out in his final trips to the plate to finish 2-for-4 with two runs scored.
Isaac Paredes just went deep here at Mesa. No doubt about this one. 4-0 Solar Sox through 3 innings. #Tigers @MLBPipeline pic.twitter.com/oqbOKMnuUy

— Mike Rosenbaum (@GoldenSombrero) October 11, 2019
Oct. 9: Surprise 12, Mesa 10
Isaac Paredes, Detroit's No. 5 prospect, walked twice in an 0-for-4 day at the dish, while Jose Azocar added two walks and also went 0-for-4. Will Vest came out of the bullpen in the ninth with the bases loaded and none out. The 24-year-old righty allowed two inherited runners to score and finished his day after 1 2/3 innings, allowing four runs (three earned) on four hits with one walk and one strikeout. Billy Lescher followed Vest, coming on with two outs and two runners on in the 10th and induced a strikeout to get out of the frame.
Oct. 8: Surprise 6, Mesa 1
Tigers No. 5 prospect Isaac Paredes went 1-for-4 with a single on Tuesday, one of Mesa's four hits in the affair. Jose Azocar went 1-for-3 with a single of his own while Anthony Castro, the Tigers' No. 20 prospect, got the start for Mesa. The 24-year-old right-hander allowed three runs on four hits over 2 1/3 innings, walking two and striking out one. Alex Lange came on for the seventh inning and Detroit's No. 30 prospect threw a perfect frame, with the 24-year-old right-hander recording two groundouts and a strikeout.
Oct. 7: Scheduled day off for all Arizona Fall League teams.
Oct. 6: Mesa 4, Peoria 2
Derek Hill hit his third double this fall in the eighth inning of Mesa's victory. The outfielder finished 1-for-3 with a walk and a run scored. He also showed off his 70-grade speed by swiping his third AFL base in the fifth inning. Isaac Parades singled in a 1-for-4 showing as the two-hole batter for the Solar Sox, and he struck out three times.
Oct. 5: Mesa 2, Mexicali 1
Isaac Paredes was slotted into the two-hole for the Solar Sox, but went 0-for-3 with a strikeout, lowering his fall average to .211. Center fielder Jose Azocar went 1-for-3. Will Vest pitched around a walk to record his second AFL save.
Oct. 4: Scottsdale 6, Mesa 5 (10 innings)
Isaac Paredes had two extra-base hits and reached base four times in a big offensive night for Mesa. The Tigers' No. 5 prospect hit a double and an RBI triple and also coaxed a pair of walks, one of which pushed across a run. With the multihit performance, Paredes improved his AFL average from .188 to .229. Outfielder Derek Hill's average dropped to .200 with an 0-for-5 showing that included three strikeouts.
Right-hander Wladimir Pinto tossed two perfect innings out of Mesa's bullpen to lower his Fall League ERA to 1.80. Alex Lange, whom the Tigers acquired from the Cubs at the Trade Deadline, was charged with a blown save after allowing a three-run, game-tying blast to Heliot Ramos in the eighth inning.
#Tigers No. 5 prospect Isaac Paredes hit this triple for Mesa, his first of the Fall League, to knot the Solar Sox and the Scorpions at 2 through three innings.

Follow the action: https://t.co/tWzCZSeWuj pic.twitter.com/8wrxeGRCFM

— MLB Pipeline (@MLBPipeline) October 5, 2019
Oct. 3: Scheduled day off for all Arizona Fall League teams.
Oct. 2: Surprise 8, Mesa 7
Isaac Paredes remained in a funk at the plate for Mesa, finishing 0-for-4 with four men left on base. He did draw a walk, his sixth of the AFL, now having reached base in six of his past seven contests. Jose Azocar came through with a two-run single in the first inning, but that was his only hit of the night as he finished with a 1-for-4 effort.
Oct. 1: Mesa 4, Salt River 0
Anthony Castro tossed four scoreless innings in his third AFL appearance, yielding just one hit and two walks while striking out four. The Tigers' No. 20 prospect did not allow a runner past second base during his stint. Through 9 1/3 innings with the Solar Sox, Castro has compiled 11 strikeouts. Isaac Paredes went 0-for-3 at the plate, but drew two walks. Derek Hill got the start in left field and finished 0-for-5. Will Vest delivered a scoreless frame in the ninth, his third appearance without yielding a run.
Sept. 30: Scheduled day off for all Arizona Fall League teams.
Sept. 29: Mesa 7, Obregon 0
Derek Hill smashed one off the center-field wall in his first at-bat and raced around the bases for an inside-the-park home run. The Tigers' No. 28 prospect ripped a double down the left field line in his next at-bat and finished 2-for-4, improving his AFL average to .300. Alex Lange and Wladimir Pinto both tossed a scoreless inning in relief for Mesa.
Sept. 28: Salt River 10, Mesa 3
Derek Hill got the start in right field and finished hitless in four at-bats, striking out once. He also narrowly missed an excellent over-the-shoulder catch in right at the warning track on an RBI double by Rays prospect Ronaldo Hernandez. Jose Azocar started in center and finished 1-for-5 with an RBI. He drove in Angels prospect Jo Adell with a groundout in the top of the first to put Mesa on the board.
Sept. 27: Salt River 6, Mesa 1
Isaac Paredes' AFL batting line dropped as he finished 0-for-4 with a strikeout. Will Vest recorded all three outs in the ninth inning via strikeout, but he gave up three runs (two earned) on a passed ball and a two-run double. The 24-year-old was knocked for three hits and issued a walk.
Sept. 26: Thursday's game between Surprise and Mesa was rained out and will not be made up.
Sept. 25: Mesa 15, Los Mochis 2
Anthony Castro threw two scoreless innings before scuffling in the third, being lifted after 2 1/3 innings. He was charged with two runs on two hits and three walks, striking out two batters. Isaac Paredes drove in a run and finished 1-for-4 at the plate.
Sept. 24: Mesa 8, Scottsdale 4
Isaac Paredes, the Tigers' No. 5 prospect, reached via a walk and a single in his first two trips to the plate, respectively, and he later added a sacrifice fly to finish 1-for-3 with one run and an RBI. Outfielder Jose Azocar scored, plated a run and reached base twice for Mesa, going 1-for-3 with a walk and a stolen base. Wladimir Pinto, a 21-year-old right-hander, gave up a solo home run, but he also struck out a pair in one inning out of the bullpen.
Sept. 23: Scheduled day off for all Arizona Fall League teams.
Sept. 22: Mesa 7, Glendale 6
Isaac Paredes did a bit of everything for Mesa as he doubled, drove in a run, scored a pair of runs and walked on a 2-for-4 night at the plate. Derek Hill finished 1-for-4 and is batting .333 in the AFL.
Sept. 21: Mesa 4, Peoria 1
Isaac Paredes hit his first homer of the Fall League as part of his 1-for-2 night at the plate. The third baseman is 2-for-10 through three games after hitting .282 with 13 homers over 127 games with Double-A Erie during the regular season. Jose Azocar picked up hits first hit and RBIs of the Fall League season when he went 1-for-3 with a double and two RBIs.
Will Vest struck out one over two scoreless innings and picked up his first save. Alex Lange was solid on the mound, striking out four over 1 2/3 frames. Lange has now made two AFL appearances and notched seven strikeouts over 2 2/3 innings.
#Tigers No. 5 prospect Isaac Paredes extended Mesa's lead in the seventh inning with his first homer in the Arizona Fall League. He launched 13 this season for Double-A Erie.

Follow the action: https://t.co/ykO3h04KRz pic.twitter.com/bvIavZbBXB

— MLB Pipeline (@MLBPipeline) September 22, 2019
Sept. 20: Peoria 5, Mesa 1
Derek Hill stuffed the box score with a pair of stolen bases while going 2-for-4 and scoring Mesa's only run of the game. The 23-year-old was the Tigers' first-round pick back in 2014. His Double-A Erie teammate Jose Azocar would add a stolen base of his own, finishing 0-for-3 with a walk and a strikeout. He also made a fielding error in right field. Isaac Paredes finished 0-for-4 with a strikeout, while serving as the team's cleanup hitter and shortstop. Wladimir Pinto had an eventful inning pitching for Mesa, as a walk followed by a pair of errors would set Peoria up for a three-run inning, but none of those runs were earned for the 21-year-old righty. He finished with two hits and a walk allowed, striking out two.
Sept. 19: Salt River 4, Mesa 1
No members of the Detroit Tigers appeared in Thursday's game for the Mesa Solar Sox.
Sept. 18: Scottsdale 5, Mesa 4
Isaac Paredes scored twice in a 1-for-4 night for Mesa on Wednesday, batting third and playing shortstop. No. 28 prospect Derek Hill, who hit at the bottom of the lineup, opened the AFL season by going 1-for-4 with an RBI.
Anthony Castro struck out five over his three innings on the mound, but he also gave up two runs on two hits. Right-hander Will Vest tossed 1 1/3 scoreless innings with one hit allowed and a strikeout before handing off to No. 30 prospect Alex Castro, who closed out the game by allowing one run on two hits over an inning of work. The left-hander recorded all three outs on strikeouts.