Tigers outright veteran infielder Mercer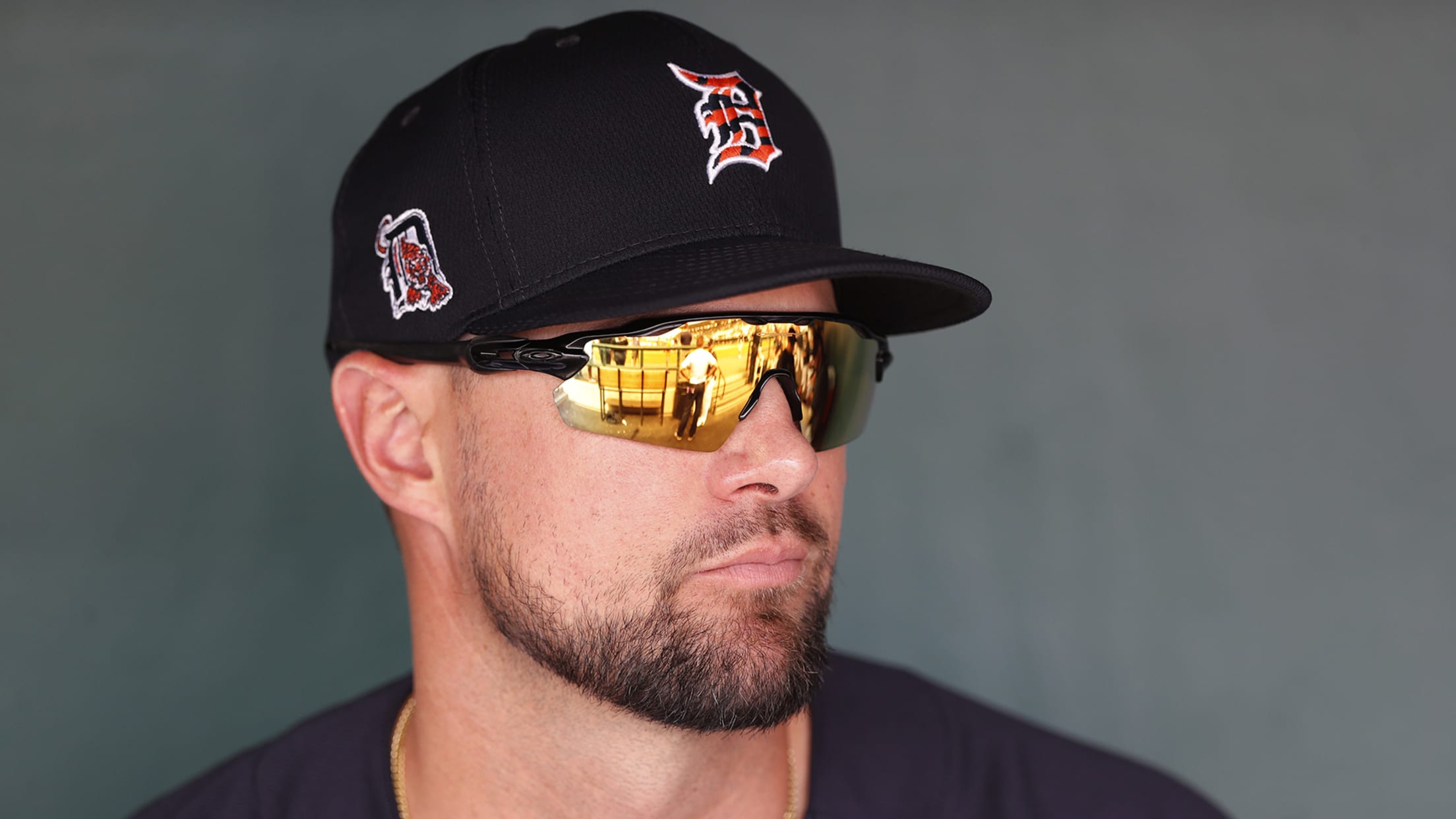 The Tigers brought back Jordy Mercer just before Spring Training to provide a veteran presence in their infield. Two weeks into the regular season, those veteran qualities worked against him. With Thursday's move to outright Mercer off the roster, the Tigers have signaled that their youth movement is near fully
The Tigers brought back Jordy Mercer just before Spring Training to provide a veteran presence in their infield. Two weeks into the regular season, those veteran qualities worked against him.
With Thursday's move to outright Mercer off the roster, the Tigers have signaled that their youth movement is near fully operational. At least in their infield, they've decided to give playing opportunities to the younger players on the roster, including Dawel Lugo.
"It's unfortunate we had to do that," manager Ron Gardenhire said Thursday. "We all love the guy, and he did well while he was here, selfless. Tough decision. But young guys, old guys, and not enough playing time, is basically what it turns into."
Mercer, with over seven seasons of service time, exercised his right to decline an assignment to the alternate training site in Toledo. The 33-year-old is now a free agent, available to sign with any club.
Mercer, who served as Detroit's starting shortstop for much of last season, returned as a non-roster invite in Spring Training to work in a utility infield role. The Tigers carried both Mercer and Harold Castro as right- and left-handed-hitting utility players, respectively, on the 30-man Opening Day roster. Mercer went 2-for-9 with a run scored in three games at first and third base.
Thursday marked the deadline for Major League teams to cut down from 30- to 28-man rosters. The Tigers were halfway there after optioning reliever Anthony Castro to the alternate training site on Tuesday, but needed one more move. Detroit held off on its second move while waiting to see if Mercer cleared waivers, which he did.
The Tigers decided to stick with a 15-man pitching staff as they try to sort out their rotation. They also stuck with Lugo, who lost out to Jeimer Candelario for the starting third-base job but is out of Minor League options and would also have to clear waivers and be outrighted.
The Tigers want to use the opportunity to evaluate the 25-year-old Lugo, whose playing time has been limited to two pinch-running opportunities, a late-inning appearance at third base and one start at third base in Sunday's doubleheader sweep to the Reds.
"We're going to try to get Lugo in a few more ballgames, see what happens with him," Gardenhire said. "That's just where it stood. It was tough, very tough. I think you guys know how much I respect Jordy and this organization respected him for what he did here while he was here. But we're going youth, and we're going to continue to do that. …
"[Lugo has] a great attitude. He's handled this very well. We haven't played him a lot, but he's ready all the time. He pays attention in the dugout. He knows late in the game when [Miguel Cabrera's] coming up, he's got a good chance to pinch-run for him. Plus, he's improved so much defensively.
"If we can find enough at-bats, we'll see if he can get that swing going, but defensively, he's improved so much. The kid can do some things. He's a talented kid, and I have to do a better job of getting him more at-bats, so if we do need him in a big situation, he's ready for it. That's my job."
The Tigers will not have to cut down their roster any more this season. MLB announced that they'll stick with 28-man rosters the rest of the season, rather than going to 26-man rosters in two weeks as originally planned.
With Mercer gone, the Tigers' active roster is down to four players older than 30: Cabrera (37), Iván Nova (33), Austin Romine (31) and Jose Cisnero (31). Cameron Maybin and Jordan Zimmermann are currently on the IL.
Rotation being sorted out
The Tigers still have a decision to make with their rotation. Matthew Boyd, Nova and Spencer Turnbull are scheduled to start in their upcoming series at Pittsburgh, in that order. Michael Fulmer will start in next week's series against the White Sox, but the fifth spot remains unresolved.
Gardenhire had said Tyler Alexander was making a case to start with Sunday's 10-strikeout performance against the Reds, including a record nine consecutive strikeouts in relief.
However, the Tigers also want to continue to build Daniel Norris, who started Sunday but threw 54 pitches over 1 2/3 innings. It's possible Alexander and Norris could pair up in a piggyback start, even though both are left-handed.
Then there's top pitching prospect Casey Mize, who continues to work in Toledo. The Tigers have an open spot on their 40-man roster to add Mize and a regular schedule for now, but they'll have to decide if now is the time.