Tigers Spring Training FAQs, important dates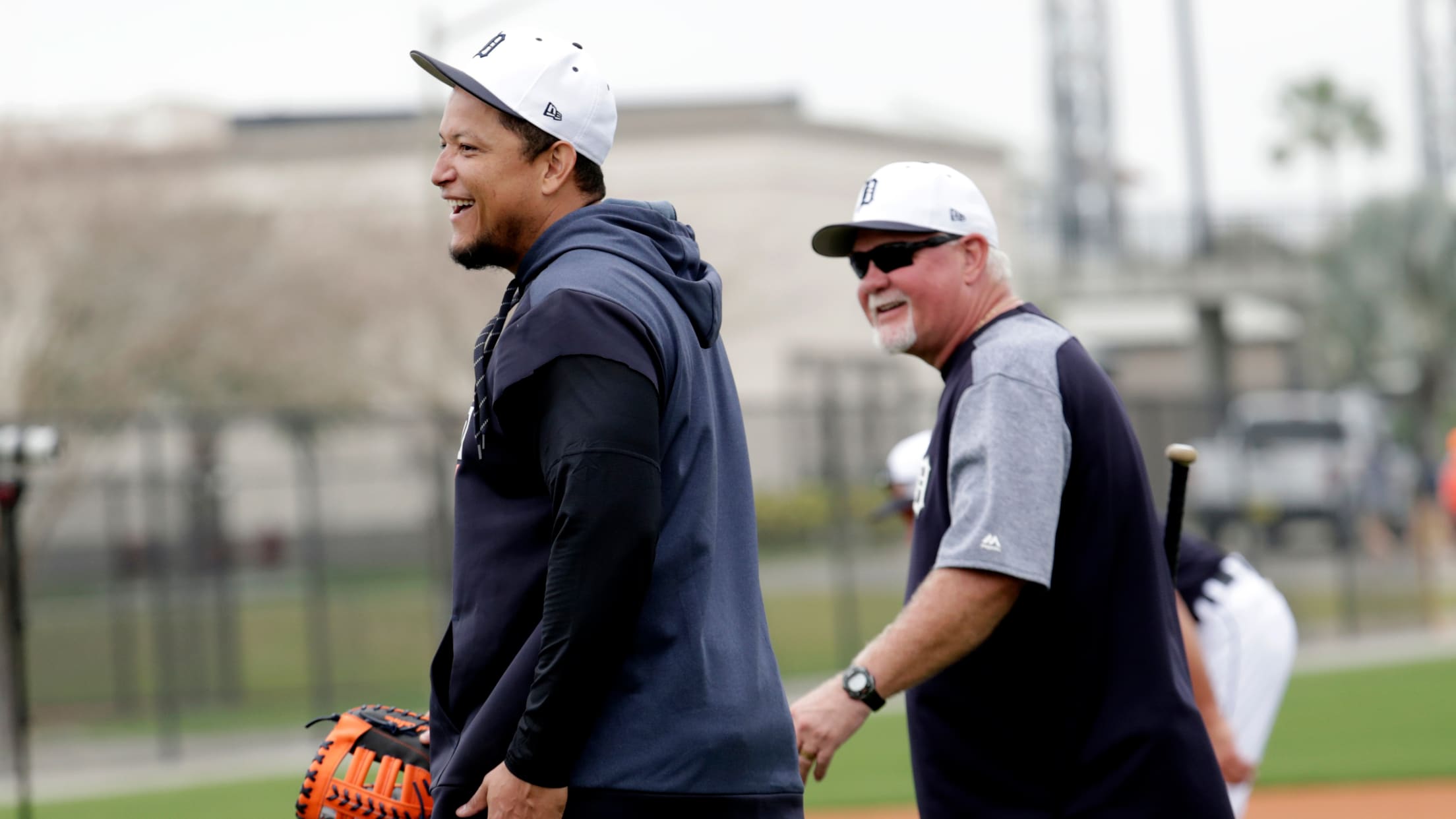 LAKELAND, Fla. -- The circus is in town. No, really, it is. While Tigers pitchers and catchers hit the back fields at Tigertown on report day Tuesday morning, the Cirque Italia Water Circus was in the parking lot setting up equipment for its performance this weekend. It's an apt metaphor
LAKELAND, Fla. -- The circus is in town.
No, really, it is.
While Tigers pitchers and catchers hit the back fields at Tigertown on report day Tuesday morning, the Cirque Italia Water Circus was in the parking lot setting up equipment for its performance this weekend. It's an apt metaphor for what the Tigers have traditionally meant in this central Florida city, even as the last few years of rebuilding have been tough.
The Tigers themselves have a three-ring show of sorts going on as Spring Training begins. They have a group of young pitchers hoping to take the next step, whether it's Matthew Boyd's continued rise to a front-line workhorse or Daniel Norris' progression into a full-time starter. In another ring is a group of position players fighting for jobs and futures in the Majors' lowest-scoring offense, from Jeimer Candelario and Dawel Lugo at third base to Christin Stewart and Victor Reyes in the outfield.
The biggest ring, however, is the future, and the prospects in camp who are being counted on to brighten it soon. When top prospect Casey Mize reported to Spring Training on Tuesday, that put the entire rotation from Double-A Erie in big league camp, including fellow MLB Pipeline Top 100 prospects Matt Manning and Tarik Skubal.
"We had a really good group," Mize said. "I think it's all positive that we're all here and learning from [the veterans]. The Tigers saw that this could be a positive thing for us and they allowed us to be here and learn from them, which I think is awesome. It is cool."
Ten of MLB Pipeline's top 11 Tigers prospects will be in Major League camp once the full squad reports next week. Shortstop Willi Castro and catcher Jake Rogers have the only realistic chances of making the Opening Day roster, but nearly all the others have an opportunity to make their Major League debuts at some point this year.
All of it is aimed toward turning the Tigers around from their 114-loss season last year and back toward their days as a perennial contender.
"There's a great vibe with [C.J.] Cron, [Jonathan] Schoop, Ivan [Nova]," reliever Buck Farmer said. "There's a bunch of great additions to this clubhouse, building off of last year. Last year was tough, there's no other way to put it. The only way you can go from there is up, hopefully. It's not going to keep us from coming in here and working our tails off to try to become better."
Here are the details on the Tigers' 84th Spring Training at the Tigertown complex in Lakeland:
First pitchers and catchers workout
Wednesday, Feb. 12
Full squad report date
Sunday, Feb. 16
First full-squad workout
Monday, Feb. 17
New faces to know
1B C.J. Cron, RHP Ivan Nova, C Austin Romine, 2B Jonathan Schoop
Top prospects to know
RHP Casey Mize (No. 7 on MLB Pipeline's Top 100 list), RHP Matt Manning (No. 24), LHP Tarik Skubal (No. 46), IF Isaac Paredes, C Jake Rogers, OF Daz Cameron, LHP Joey Wentz, RHP Alex Faedo, SS Willi Castro, RHP Beau Burrows
Where is the facility?
Publix Field at Joker Marchant Stadium is located at 2301 Lakeland Hills Blvd.
Can fans attend workouts?
Yes, workouts usually begin in the morning around 9:30 a.m. ET.
First game
Friday, Feb. 21, vs. Southeastern University (exhibition), 1:05 p.m. ET
First Grapefruit League game
Saturday, Feb. 22, vs. the Phillies at Joker Marchant Stadium, 1:05 p.m. ET
First TV game
Sunday, Feb. 23, vs. the Braves at CoolToday Park in Sarasota County (FOX Sports Detroit), 1:05 p.m. ET
One other notable game
Saturday, March 14, vs. the Nationals at Joker Marchant Stadium, 1:05 p.m. ET (radio broadcast on AM 1270 in Detroit)
Last game in Florida
Tuesday, March 24, vs. the Pirates at Joker Marchant Stadium, 12:35 p.m. ET (telecast on FOX Sports Detroit)
Any additional exhibitions before the regular season?
No.
Opening Day
Thursday, March 26, vs. the Indians at Progressive Field, 1:10 p.m. ET