Holiday Pack
Featuring Opening Day, marquee matchups, and an exclusive Carhartt hat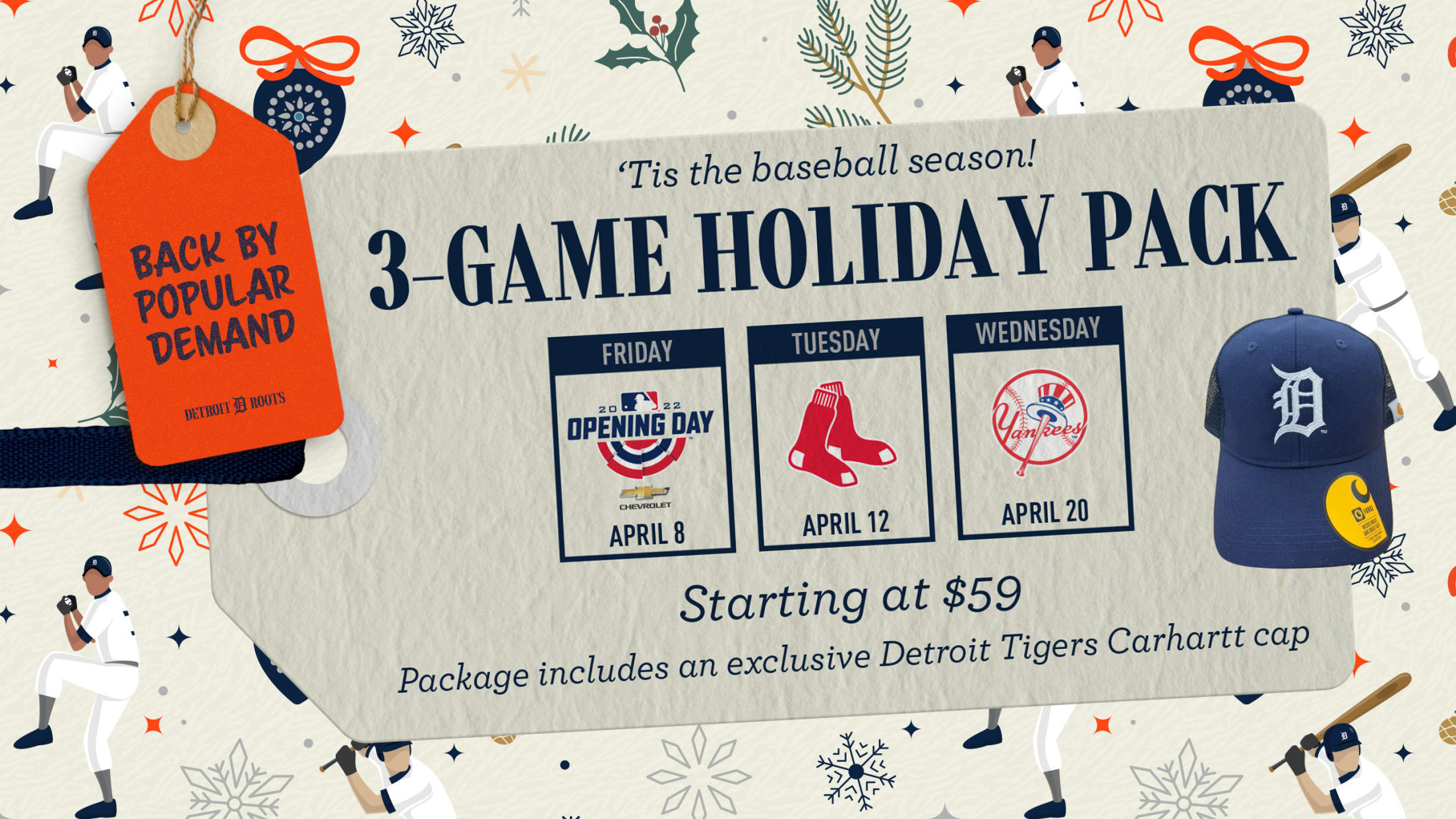 Back by popular demand! The Holiday Pack includes three of the biggest games of the year, including Opening Day, the Yankees and the Red Sox at Comerica Park.
The three-game pack starts at just $59, and you'll receive an exclusive Carhartt Tigers baseball cap. Don't miss Opening Day - Detroit's Biggest Party and help the new-look Detroit Tigers get off to a great start to the 2022 season.
Please note there is a 6 pack limit per customer.