White Sox reach deals with all 5 arb-eligibles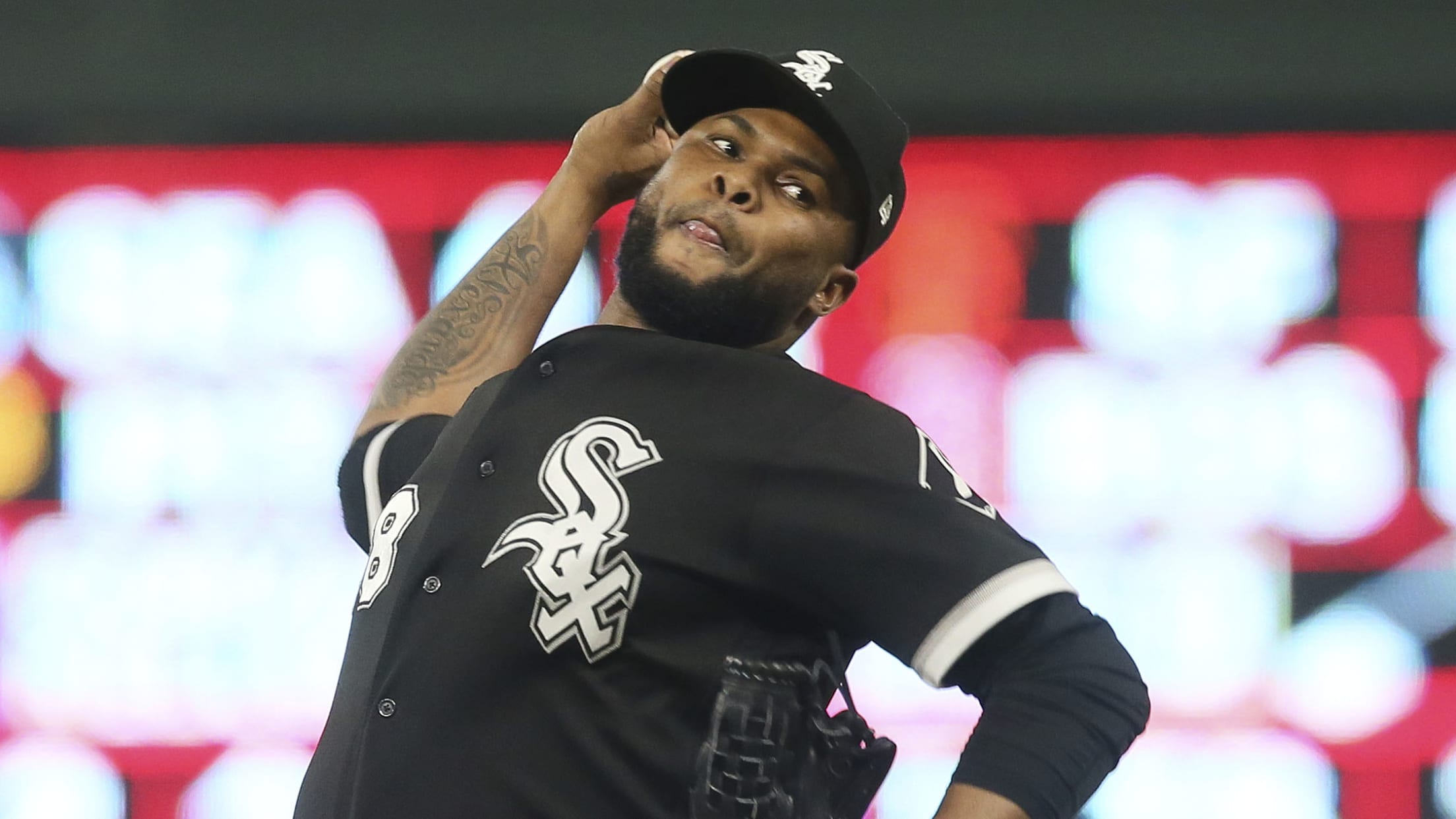 CHICAGO -- The White Sox have no remaining arbitration-eligible players for the 2020 season after agreeing to terms with the five following players as announced on Friday. They are: Right-handed pitcher Alex Colomé: $10,532,500 Right-handed pitcher Evan Marshall: $1.1 million Infielder Leury García: $3.25 million Outfielder Nomar Mazara: $5.56 million
CHICAGO -- The White Sox have no remaining arbitration-eligible players for the 2020 season after agreeing to terms with the five following players as announced on Friday. They are:
Right-handed pitcher Alex Colomé: $10,532,500
Right-handed pitcher Evan Marshall: $1.1 million
Infielder Leury García: $3.25 million
Outfielder Nomar Mazara: $5.56 million
Left-handed pitcher Carlos Rodón: $4.45 million
Colomé figures to start the season as the White Sox closer, with Marshall playing a prominent role as part of the South Siders' late-inning relief crew. Mazara currently would be considered the team's starting right fielder, while García literally can play across the diamond in the infield or outfield. Rodón, who underwent Tommy John surgery last May, is slated to return some time during the second half of the upcoming season as his recovery continues.
With these additions, the White Sox payroll presently sits at $112,042,499 per Roster Resource. Reliever Steve Cishek's deal has not yet been made official and is not included.
Guerrero, Medeiros remain in organization
Right-handed pitcher Tayron Guerrero and left-handed pitcher Kodi Medeiros have cleared waivers, according to the White Sox, and have been outrighted to Triple-A Charlotte.
Guerrero, whose 375 pitches thrown at 100-plus mph since the start of 2018 rank second most in baseball in that category, was designated for assignment when Luis Robert's six-year, $50 million deal was announced eight days ago. Guerrero, 28, was claimed by the White Sox off waivers from Miami on Dec. 6, 2019.
Medeiros was designated for assignment when the Edwin Encarnación deal was announced Wednesday. The White Sox 40-man roster remains at 40.
McCann remains important part of White Sox
Catcher James McCann was selected as a 2019 All-Star during his first season with the White Sox. Yasmani Grandal has been added behind the plate and Encarnación at designated hitter since the end of the last campaign, cutting into McCann's at-bats and playing time, but not taking him out of the team picture.
"He is certainly someone who we feel can play a role in a championship club," said White Sox general manager Rick Hahn of McCann. "We've made no secret about how highly we think about James and the fact that we are thrilled with having added him a year ago and the impact he had in our clubhouse and the impact he had on some of our pitchers.
"Having quality depth is a positive thing on good clubs, and it's part of what makes good clubs able to withstand the unexpected, whether it's injuries or underperformance. We view James as potentially playing a role on a championship club and that hasn't changed since the end of last season to today."
McCann slipped a bit in the second half with a .226/.281/.413 slash line, although he had nine home runs and 30 RBIs before and after the All-Star break. The veteran earned rave reviews from the White Sox pitching staff for his game preparation and game calling, especially from Lucas Giolito, who pitched like a staff ace working with McCann and finished tied for sixth in the American League Cy Young voting.
Manager Rick Renteria and Hahn have had conversations with McCann about his fit.
"There's no communication issue whatsoever," Hahn said. "James knows exactly what the thought process was when we added Yasmani, as well as the rumors first coming out about us adding Edwin, as well as how we view him and his fit going forward. So, we try to not have any players guessing about what is on our mind here.
"The players who have been around for a while know they can always pick up the phone and call Ricky or call me and we'll give them a straight answer on what's up. From time to time it makes sense for us to be the ones to reach out. In James' case, he's heard from us. We've had conversations. He knows exactly how we view him and what the plan is going forward."