At long last, Gio set to pitch in White Sox uni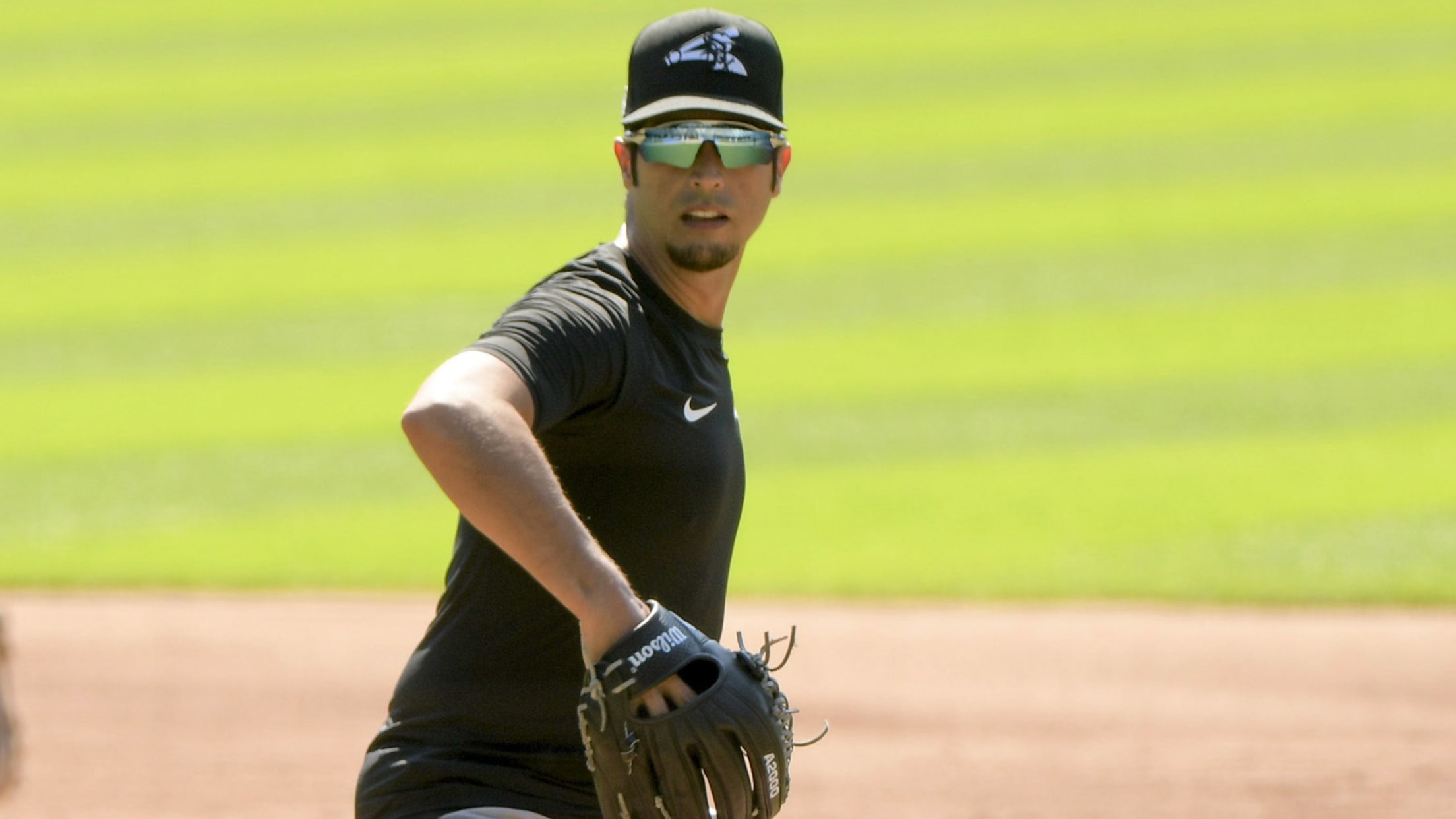 CHICAGO -- Left-hander Gio González was selected by the White Sox with the 38th overall pick in the 2004 MLB Draft. He was traded to the Phillies in 2005, completing an earlier deal that sent Aaron Rowand to Philadelphia and brought Jim Thome to the White Sox. González was then
CHICAGO -- Left-hander Gio González was selected by the White Sox with the 38th overall pick in the 2004 MLB Draft. He was traded to the Phillies in 2005, completing an earlier deal that sent Aaron Rowand to Philadelphia and brought Jim Thome to the White Sox. González was then traded back to the White Sox in 2006 as part of a deal sending Freddy Garcia to Philadelphia before being sent to Oakland in 2008 as part of the talent package to acquire Nick Swisher.
Despite González's thorough connection to the White Sox, he has never thrown a single big league pitch for them. And because of the coronavirus pandemic, he briefly thought he might never get the chance.
"It's sad to say I did have that depression, like, 'Am I ever going to get to wear this wonderful uniform in this city that drafted me and get to pitch finally an inning with them?'" said González during a Tuesday Zoom call. "I had a nice conversation with [executive vice president] Kenny [Williams] and [White Sox pitching coach Don Cooper], and I remember telling them, the last time I threw off this mound was in 2004. I'm talking about in the bullpen, like the home side.
"When you get drafted, you get to throw a live bullpen, or you get to throw a bullpen for the team that drafted you or hit live. I had that little moment with Kenny and Coop, and I told Coop, 'The last time you saw me, I was a young kid and I had a lot of maturing to do when you had me. Now I'm an older gentleman with a little bit of mileage on my arm. I think it was worth the wait.'"
• López mentally strong ahead of 2020 season
González threw the equivalent of two innings on Tuesday morning at Guaranteed Rate Field. He never hurled a Cactus League inning in March, as he was rehabbing a shoulder issue that popped up before Spring Training even began.
But extensive physical therapy during the quarantine left González's shoulder 100 percent improved, per his comments on Tuesday. He was penciled in as the team's fifth starter back in March, but that role could be fluid between the rotation and bullpen with the return of Carlos Rodón.
After agreeing to a one-year, $5 million deal in the offseason, though, it looks as if González will get his wish.
"I just want to throw at least one pitch in the White Sox uniform," he said. "At least one pitch."
Renteria has White Sox scheduled for success
The team opens its 2020 season with three home games against the defending American League Central champs from Minnesota, but manager Rick Renteria's faith in the White Sox outweighs any concern for the upcoming tough schedule.
"Whatever the schedule would have been, to be honest, my expectations are still so high with our club. I'm glad we get to start with these guys at home. Hopefully, we'll have a nice start," Renteria said. "[The Twins are] a really good club, but I still look at our guys as they're preparing and how well they look, how positively they're going through their daily work.
"That being said, no one's going to give us anything, and we have to go out and make sure we play as clean of baseball as possible. But whoever it is and whatever the schedule might be, we're willing to approach it however we need to in order to give ourselves an advantage on the road or at home."
Renteria also embraced the possibility of a big Chicago baseball weekend with postseason implications to close the '20 season, with the Cubs visiting the South Side for three.
• Sox-Cubs Sept. showdown? Schedule lines up
"Let's all be happy that there's a possibility of that occurring, let's all embrace it as a city," he said. "I know that most of Chicago would like to see a crosstown World Series someday. Maybe this will be a little taste of it.
"All I know is, we see our crosstown rivals as just another team that we have to do the best we possibly can to defeat on a daily basis. If it happens to be for a slot in the postseason, even better. How much more exciting will it be for everybody in our communities to embrace both their teams fighting for something that's meaningful?"
Third to first
Renteria is hoping for seven innings out of Thursday's intrasquad game, although it won't be a true game per se, with the pitch counts and outs controlled.
Lucas Giolito is scheduled to throw a three-inning simulated game on Wednesday morning.
He said it
"This rotation kind of fills in all the blanks for all the ones that you have to question whether he's too young or he's too old for this. The White Sox did a great job with mixing it all together for the young guys and definitely some of the veteran guys that can kind of take the load off with the thinking process." -- González