Hahn on prospect Burger's comeback trail
White Sox No. 17 farmhand eyes return after two Achilles tears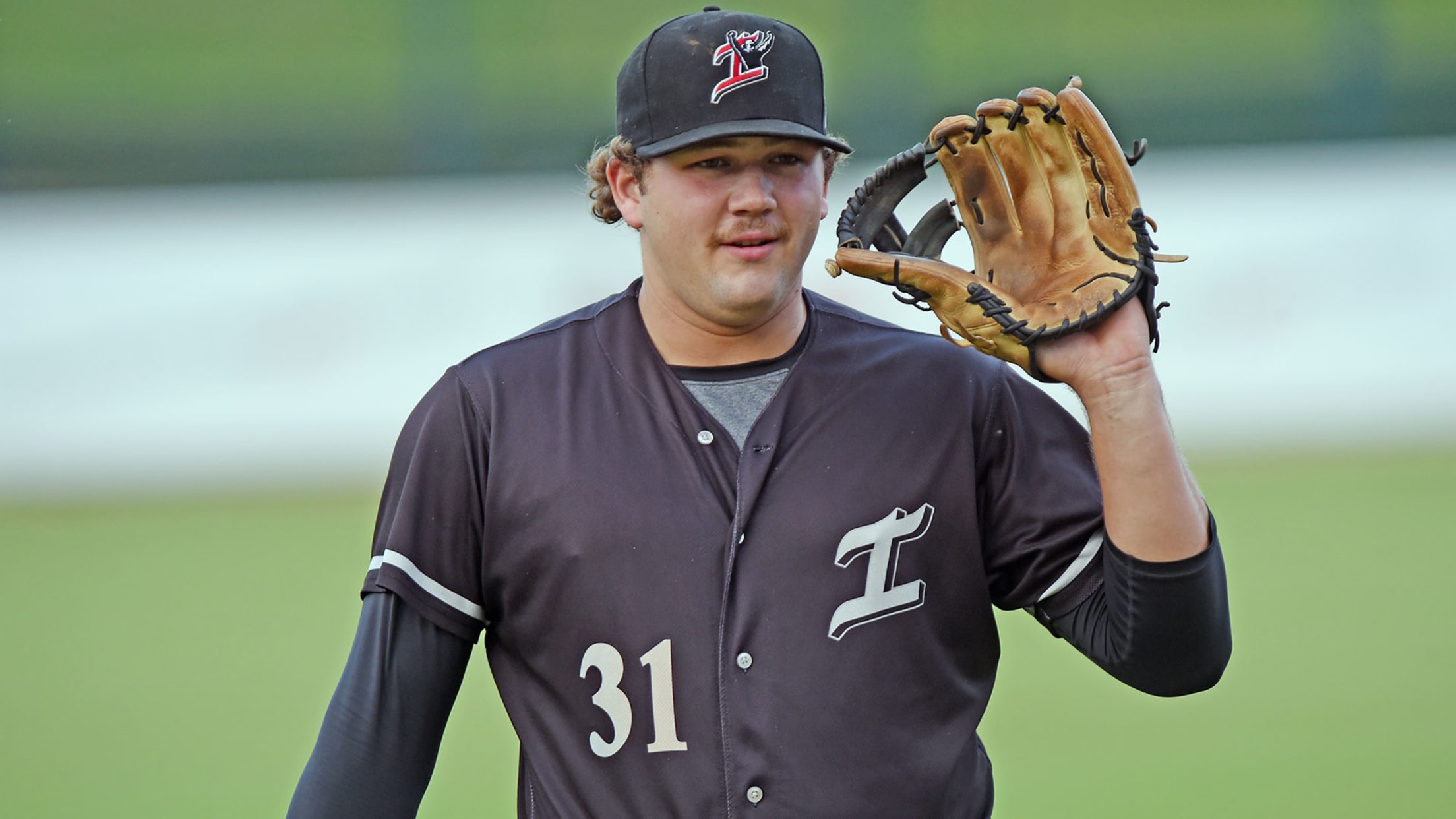 CHICAGO -- White Sox general manager Rick Hahn has talked on a few occasions about Jake Burger being able to fall out of bed and still be able to hit the ball with authority. That high-end skill set on offense might get a challenge due to the team's top pick
CHICAGO -- White Sox general manager Rick Hahn has talked on a few occasions about Jake Burger being able to fall out of bed and still be able to hit the ball with authority.
That high-end skill set on offense might get a challenge due to the team's top pick from the 2017 Draft having not seen action with an affiliate since Sept. 4, 2017, as part of Class A Kannapolis. Burger, the White Sox No. 17 prospect per MLB Pipeline, has dealt with two left Achilles tears and a bruised left heel, keeping him out of games for the better part of the past two seasons.
"It's obviously unfortunate," Hahn told MLB.com of Burger's run of injury-related bad luck. "It's not what anyone would have hoped for in his development. As confident as we are that Jake will get back in the swing of things fairly quickly, given the mechanics of his stroke, we are all anxious to get him back out here and going, as I know Jake is as well.
"Ultimately once he's out there, fully healthy and playing regularly, there's no long-term concerns. At this point, we are just all, like I said, anxious for him to get back and feeling like a baseball player again."
Burger continues taking swings and working out at the White Sox Camelback Ranch complex in Glendale, Ariz., where he was upbeat and seemingly closing in on a return at the end of Spring Training. Now, the plan is for Burger to take part in upcoming instructional league action. The White Sox believe Burger will be part of an affiliate coming into Spring Training 2020, but as Hahn pointed out, the White Sox were projecting a June or July return this season at this point last year.
"There is a little bit of projection involved when you are dealing with health," Hahn said. "He's well on his way. There's been the second rupture, or the revision it's technically called, [which] was pretty stunning for everyone. Usually the Achilles going out is a shock to the system, but nobody really envisions it happening twice.
"Once those two were behind him, we felt like he was well on his way back, and then the bruising of the heel sort of derailed him once again. Even though I know I'm starting to sound like a broken record going back to the first time that he hurt the Achilles, these don't portend long-term issues.
"These are the type of things that he should get behind him and be able to return to something similar to the development path he was on before he got hurt," Hahn said. "Right now, the main goal is to get him back out there and get him playing."
Hahn stressed Burger will remain a third baseman. He added that the 23-year-old, who has an outgoing personality that figures to play great in Chicago, is in line for some good fortune after what he's gone through the past two years.
"He's a confident kid," Hahn said. "He gets along well with teammates. He works hard. He's the kind of guy you want to root for. You mix in all the hardship he had to endure the first two years as a pro, it makes you want to root for him even harder."
Anderson out
The absence of Tim Anderson from the White Sox lineup Thursday afternoon was nothing more than a break for the shortstop, per White Sox manager Rick Renteria.
"He's tired. He deserves a break. He's been on base a lot," Renteria said. "He's a little fatigued, so we need to give him a breather."
Anderson entered Thursday hitting .378 with 10 doubles, three home runs, nine RBIs and 21 runs scored in 26 August games. He also has committed an error in three of the last four games, topping the Majors with 24 total.
There's no doubt in Renteria's mind, though, Anderson is the team's long-term shortstop.
"He does everything he can to put himself in a good position to play a really good defensive shortstop," Renteria said. "I don't see myself having anybody else out there other than Timmy Anderson. As long as he continues to range and do all the things he does, I want him out there playing shortstop for me every single day."
He said it
"There will probably be a balance of guys who have been here already [who] we have used in certain situations. Some guys we are going to give certain opportunities to do certain things because we would like to see them a little bit more." -- Renteria, on September call-ups