Top Sporting News awards go to Abreu, Hahn
First baseman named Player of the Year; GM wins executive honor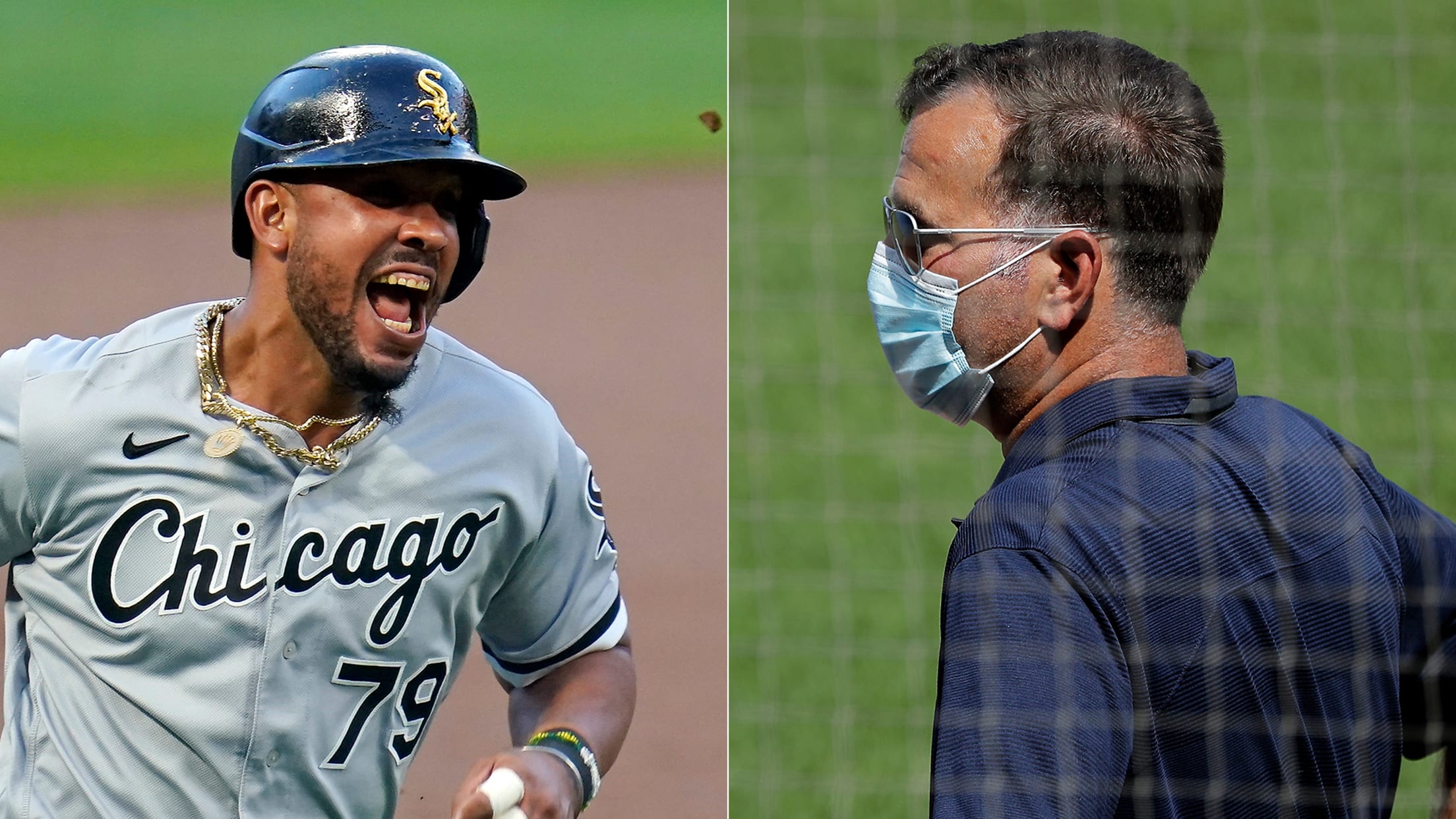 The White Sox took two of the Sporting News' end-of-season awards on Thursday. Star first baseman José Abreu was named the MLB Player of the Year, and general manager Rick Hahn was named the MLB Executive of the Year, as voted on by their fellow players and executives. Abreu hit
The White Sox took two of the Sporting News' end-of-season awards on Thursday. Star first baseman José Abreu was named the MLB Player of the Year, and general manager Rick Hahn was named the MLB Executive of the Year, as voted on by their fellow players and executives.
Abreu hit .317 with 19 home runs and 60 RBIs this season, leading Chicago to its first postseason appearance since 2008. The 33-year-old led the Majors with 60 RBIs and 148 total bases, and he led the American League with 76 hits and a .617 slugging percentage. Abreu also finished second in the AL home run race and ranked fifth in the league with a .987 OPS.
• Cast your Aaron Award vote for Abreu
Abreu is just the fourth player ever to lead the AL in both hits and RBIs in a season, along with Jim Rice in 1979, Carl Yastrzemski in 1967 and Lou Gehrig in 1931.
"I am honored to be recognized with this award as this is very special to me, my family and the White Sox organization," Abreu said in a statement. "I want to thank God and everybody who voted for me. This award really means a lot to me and is humbling because it comes from my fellow players. I never think about awards and my goal is always to do the best I can to help my teammates and the Chicago White Sox, and of course to make my mom and family proud. To get this recognition is a surprise and one that make me feel very happy."
In the Sporting News' survey of 180 MLB players, Abreu got 47 votes for Player of the Year, giving him the edge over Indians ace Shane Bieber (25 votes) and Braves first baseman Freddie Freeman (20 votes).
Abreu is the third White Sox player to be named the Sporting News' Player of the Year. Frank Thomas won the award in 1993, and Early Wynn won it in 1959. Abreu was also the Sporting News' Rookie of the Year in 2014.
Hahn, meanwhile, became the third White Sox executive to be named the Sporting News' MLB Executive of the Year, after Roland Hemond in 1972 and Bill Veeck in '77.
Hahn, who is in his eighth season as White Sox GM, helped build the team that went 35-25 this season to clinch the No. 7 seed in the AL postseason bracket. Chicago's notable additions leading up to 2020 included starting pitcher Dallas Keuchel and catcher Yasmani Grandal, and the White Sox have also developed young stars like Tim Anderson, Luis Robert and Eloy Jiménez and top prospects like Nick Madrigal and Garrett Crochet.
"I am humbled by this honor -- both because of the list of previous winners but also due to the absence of the names of so many of my co-workers who should join my name on this year's award," Hahn said in a statement. "I view this award as recognition of excellent work by many across the entire White Sox organization to set us up for a bright future. We don't win this award without what [executive vice president] Kenny Williams has meant to this organization for the past three decades nor without the tireless work and dedication of our scouts, player development personnel, coaches, clubhouse staff and front office personnel to whom I am indebted."
Hahn received six of 18 votes from a panel of MLB executives to win the Sporting News award ahead of Padres GM A.J. Preller, Dodgers president of baseball operations Andrew Friedman and Rays GM Erik Neander.