Source: La Russa can pursue White Sox job
Hall of Famer managed Chicago from 1979-86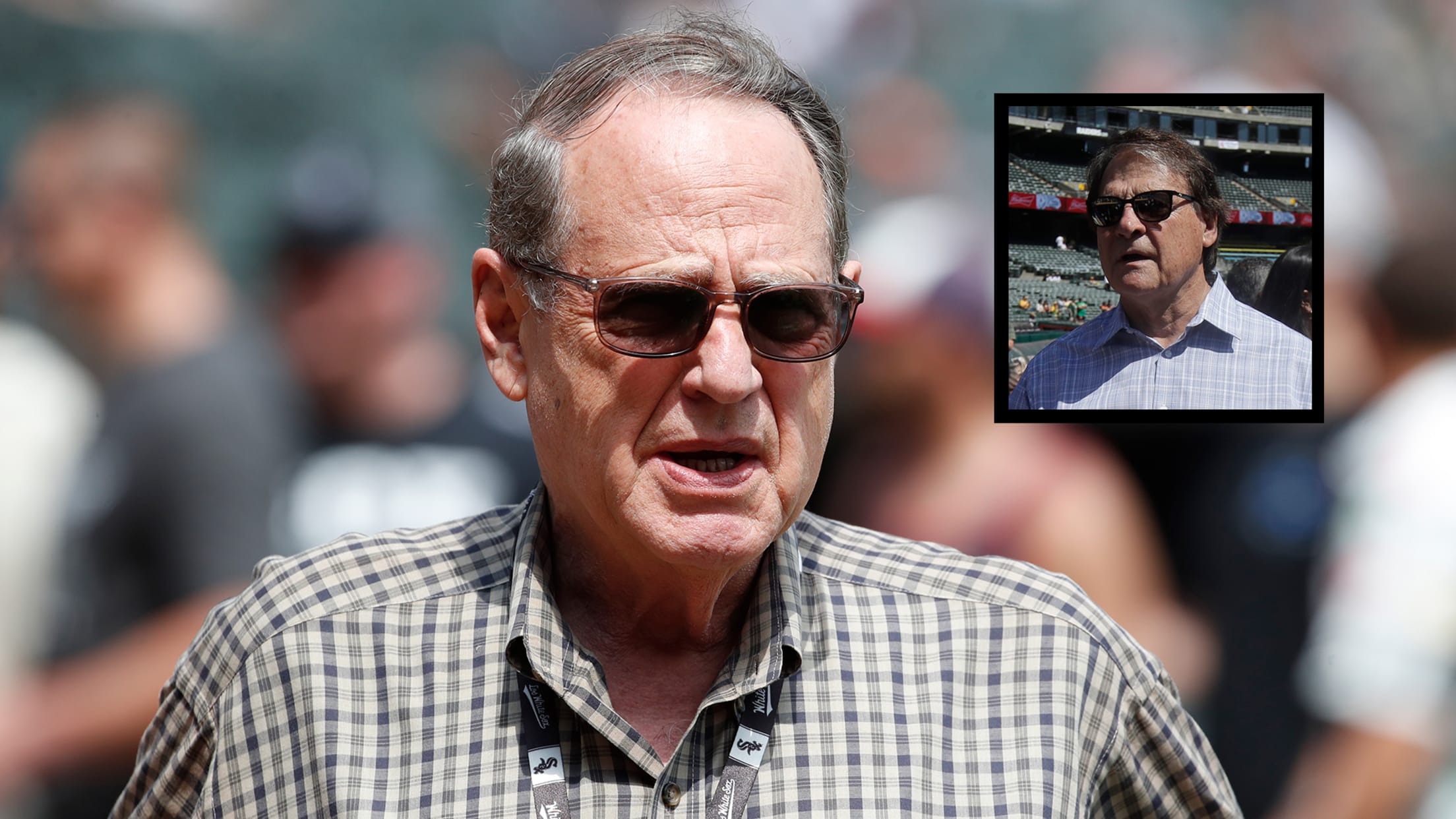 CHICAGO -- Tony La Russa, the Angels' senior advisor of baseball operations, was given permission to interview for the White Sox manager's job. A Major League source confirmed the news to MLB.com on Wednesday. La Russa, who turned 76 on Oct. 4, began a Hall of Fame managerial career with
CHICAGO -- Tony La Russa, the Angels' senior advisor of baseball operations, was given permission to interview for the White Sox manager's job. A Major League source confirmed the news to MLB.com on Wednesday.
La Russa, who turned 76 on Oct. 4, began a Hall of Fame managerial career with the White Sox in 1979 and was at the helm until 64 games into the '86 season. He finished with a 522-510 record with Chicago, including 99 victories and the American League West title in '83 before losing to the Orioles in four games in the playoffs.
The White Sox manager's position opened up Monday when general manager Rick Hahn announced Rick Renteria and the team had mutually parted ways. That announcement came on the heels of a 35-25 season, marking the White Sox first year over .500 since 2012, to go with their first playoff appearance since '08.
After becoming the first AL team to clinch a playoff spot with a win over the Twins on Sept. 17, Chicago lost eight of its final 10 regular-season games. That stretch included a four-game sweep in Cleveland that cost the White Sox the AL Central title and home-field advantage in the Wild Card Series, which Oakland won in three games.
Hahn's layout of criteria to fill the managerial void would fit with La Russa. The team is looking for an individual with managerial experience, such as the 33 years and 2,728 victories on La Russa's impressive resume.
Chicago also seeks a manager with playoff and championship experience. La Russa won one World Series title with Oakland and two with the Cardinals. Hahn added that recent October championship experience is helpful, and La Russa last won the World Series in 2011 with St. Louis, which might stretch the definition of recent a little bit. It was La Russa's last year managing.
Hahn added the following potential traits for candidates during an hour-long press conference Monday:
"Having an understanding of the clubhouse, the rhythm of the game, a good gut feel but at the same time being able to balance that with modern analytics is a plus for any candidate," Hahn said. "But again, I don't want to go too far down the path of laying out traits of what we're looking for because that could potentially color how conversations go when we get into the room with the candidates. But those are sort of the broad strokes."
There's also the deep connection between La Russa and White Sox chairman Jerry Reinsdorf, who has described his relationship with La Russa as "becoming like brothers" over the years. La Russa and Ken "Hawk" Harrelson, the iconic White Sox broadcaster, had a difference of philosophy during the 1986 season after Harrelson took over as general manager in '85.
Reinsdorf believed that someone running a department should have his own people in place, but La Russa's in-season dismissal in 1986 didn't happen before Reinsdorf called Roy Eisenhardt, the president of the A's, and set up La Russa for his next managerial gig. Jackie Moore was fired as Oakland's manager six days later, replaced in the interim by Jeff Newman. La Russa came in three weeks after the Moore firing.
"[Letting him go] was the biggest regret," said Reinsdorf during a 2014 interview. "Well, it was the combination: naming a general manager that shouldn't have been a general manager, and then letting him fire Tony."
"He managed what 33, 34 years in the big leagues? And it's funny he only got fired one time, and you're talking to the [person] that fired him," Harrelson said in a 2014 interview. "He might go down as certainly one of, but maybe the best manager we've ever seen."
Will La Russa become the next manager of a White Sox team filled with young talent, whose contention window has just opened? It's far too early in the process to even consider such an idea, with La Russa also needing to want to make a commitment to coming back to the dugout. If nothing else, Hahn, Reinsdorf and executive vice president Ken Williams will get a chance to hear a Hall of Fame opinion on the organization via someone from the outside.