ChiSox offseason FAQ: Abreu, FA plans, more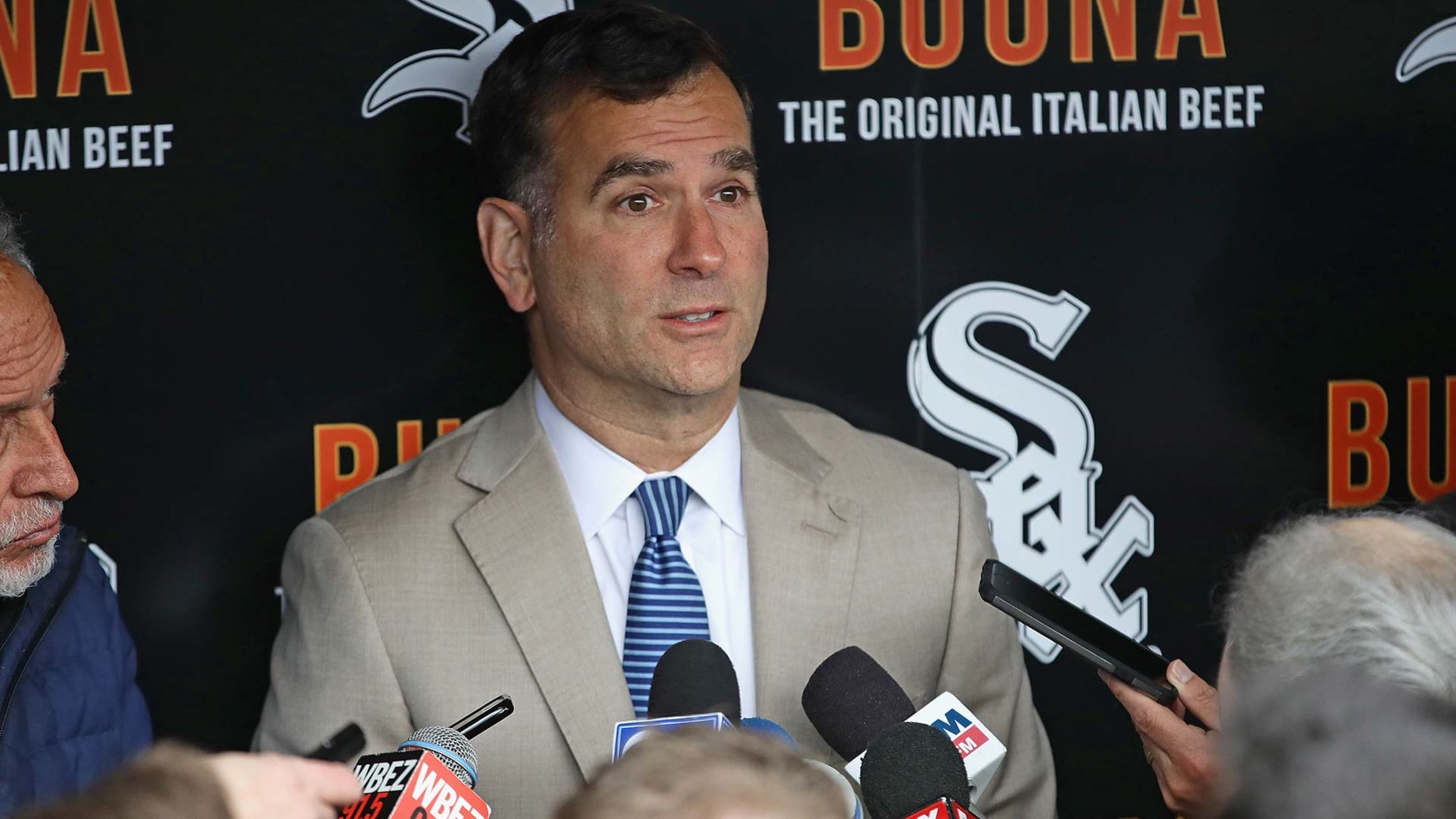 CHICAGO -- Here's a look at some frequently asked questions surrounding the White Sox for the offseason and 2020 campaign. Who are the White Sox free agents? 1B José Abreu, RHP Ivan Nova, OF Jon Jay, LHP Héctor Santiago, LHP Ross Detwiler. Will any receive qualifying offers? Possibly Abreu, who
CHICAGO -- Here's a look at some frequently asked questions surrounding the White Sox for the offseason and 2020 campaign.
Who are the White Sox free agents?
1B José Abreu, RHP Ivan Nova, OF Jon Jay, LHP Héctor Santiago, LHP Ross Detwiler.
Will any receive qualifying offers?
Possibly Abreu, who earned $16 million in 2019. But it's more likely the White Sox work out a multiyear deal with their team leader. The team has until five days after the World Series to decide, which coincides with the exclusive window for a team to negotiate with its free agents.
Will any other White Sox free agents return?
Santiago wants to pitch next year, whether it's with the White Sox or another organization -- or even in Japan. He could be a valuable addition as the proverbial mound version of a Swiss Army knife. Nova was a great clubhouse presence and topped the White Sox with 187 innings pitched and 34 starts. Nova expressed an interest in staying with the White Sox, but fully understands it's not his call.
What help do the White Sox need via free agency?
The team received very little production from right field and designated hitter, so those spots are prime targets. Chicago is also very right-handed heavy in its lineup, so a left-handed bat would help. Add two starting pitchers and another reliever or two to the shopping list, as well.
Who might they target?
Rumors of J.D. Martinez and the White Sox have already started before Boston's designated hitter has even made a decision to opt-out. Nicholas Castellanos seemed to really enjoy his time in Chicago, and if he doesn't stay on the North Side, he could move across town.
Corey Dickerson is a left-handed bat who would fit well in the outfield, as would Kole Calhoun, who has a $14 million club option with the Angels and a $1 million buyout. The White Sox had interest in Yasmani Grandal last offseason and could have multiyear interest this time around in a switch-hitter who can catch, play first and DH. Although he's 32, Justin Smoak also could be in the picture.
As for pitchers, don't look for the White Sox to pursue Gerrit Cole. However, RHP Zack Wheeler, LHP Alex Wood, LHP Cole Hamels and RHP Jake Odorizzi are interesting rotation names, while LHP Will Smith, RHP Will Harris and RHP Collin McHugh could hold bullpen interest. How about a reunion with RHP Daniel Hudson, who the White Sox originally drafted in the fifth round out of Old Dominion in 2008?
Are they ready to make trades involving prospects?
It's probably one year too early for the White Sox to start moving from their core, as they continue to build up depth. But if the right move is there to improve the team in the present and the future, the White Sox certainly would listen.
Which players have options?
There's an $8 million club option held on catcher Welington Castillo, with a $500,000 buyout. With James McCann and Zack Collins in place, the White Sox will most likely decline the option. They have up until five days after the World Series to decide.
Who might be a non-tender candidate?
Yolmer Sánchez earned $4.625 million in '19 and is arbitration-eligible again. The White Sox won't keep him at that level, with a tender date of Dec. 2, but Sánchez is a Gold Glove-caliber defensive player at second base, as well as a galvanizing force in the clubhouse through his humorous demeanor. There's a chance he could return at what would most likely be a lower salary. It depends on his market.
Who needs to be added to the 40-man roster to avoid Rule 5 Draft?
RHP Dane Dunning, RHP Zack Burdi, OF Blake Rutherford, RHP Alec Hansen, RHP Jimmy Lambert, C Yermin Mercedes, LHP Bernardo Flores, RHP Matt Foster, LHP Kyle Kubat, RHP Zach Thompson.
How will the White Sox make 40-man roster space?
Not all of these players will be added, but at a first glance, there are as many as 11-to-13 players on the 40-man at season's end who won't be there in 2020. Even with Carlos Rodón, Ryan Burr, Jay and Michael Kopech presently on the 60-day injured list, there's plenty of room to work.
When is SoxFest?
It's Jan. 24-25, one day shorter than years past. And it will be at a new location in McCormick Place West.
Will White Sox fans have reason to celebrate?
Without being privy to the exact White Sox plans for 2020, the team seems set on contending. Those deals pushing toward contention might not fully be in place by SoxFest, but White Sox supporters should be pleased with this offseason.
How about some prospects to watch for 2020?
Luis Robert will spend the bulk of this next season in the Majors, if not being part of the lineup from Opening Day. Second baseman Nick Madrigal won't be far behind, bringing a top-of-the-lineup offensive skillset and airtight defense at second. Kopech should be fully healthy by the time Spring Training begins and take his spot near the top of the rotation shortly thereafter.
Over/under: Eloy Jiménez, 40 home runs?
Over.
Over/under: Abreu, two-year deal?
Two years with an option.
Over/under: Kopech, 25 starts?
Slightly under.
Over/under: 85 wins?
Too early to tell, but that total seems reasonable.