Here's what's ahead for White Sox entering 2020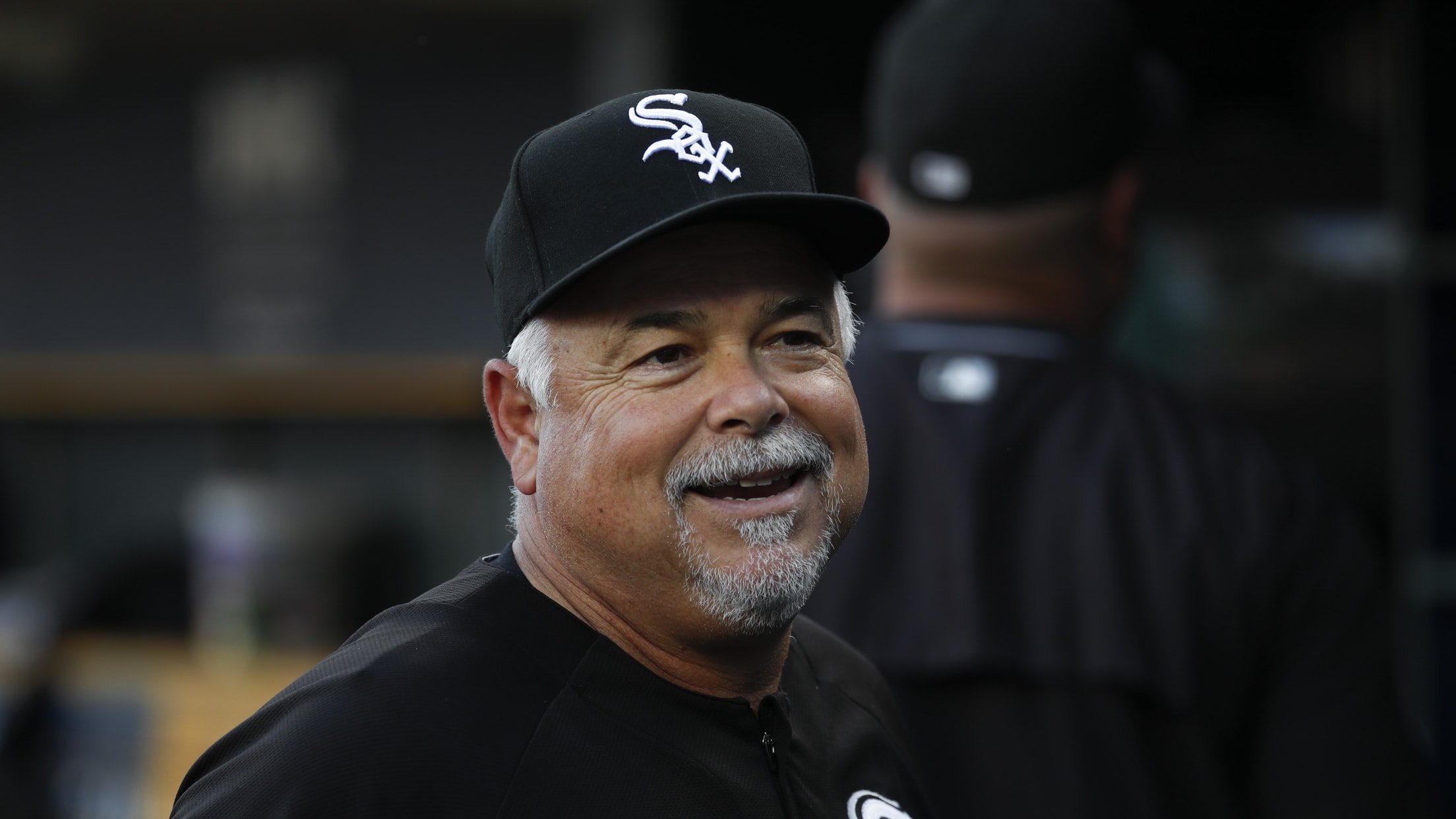 CHICAGO -- Here's a look at important dates and a few important questions to be answered as the White Sox move into 2020. When is SoxFest 2020? Jan. 24-25, Friday and Saturday. Where is SoxFest 2020? The White Sox are moving to a new location at McCormick Place West. The
CHICAGO -- Here's a look at important dates and a few important questions to be answered as the White Sox move into 2020.
When is SoxFest 2020?
Jan. 24-25, Friday and Saturday.
Where is SoxFest 2020?
The White Sox are moving to a new location at McCormick Place West. The event also is being shortened from its traditional three days to two this year.
Who will be attending?
Obviously, things can change, but here's the latest, per the White Sox:
Players: 1B José Abreu, SS Tim Anderson, RHP Lucas Giolito, C Yasmani Grandal, OF Eloy Jiménez, C James McCann, 3B Yoán Moncada, LHP Aaron Bummer, RHP Dylan Cease, C/DH Zack Collins, UTL Leury García, RHP Michael Kopech, RHP Evan Marshall and INF Danny Mendick.
Staff: Manager Rick Renteria and some of his coaches.
Prospects: OF Micker Adolfo, RHP Dane Dunning, OF Luis González, RHP Tyler Johnson, 2B Nick Madrigal, OF Luis Robert, OF Blake Rutherford and 1B Andrew Vaughn.
Additional special guests will be announced in early January.
When does Spring Training begin?
White Sox pitchers and catchers are scheduled to report to Camelback Ranch on Feb. 12.
When does Cactus League action begin?
The White Sox opener is against the Angels at Camelback Ranch on Feb. 22, with a first pitch of 2:05 p.m. CT.
Do the White Sox play the Cubs in Arizona?
They sure do. On Friday, March 6, the two match up in Mesa at 2:05 p.m. CT. And on the following Friday, March 13, they play in Glendale at 3:05 p.m. CT.
Who will have a better 2020 record between the two Chicago teams?
It's way too soon to tell. The Cubs still have a pretty decent team in place, but the White Sox just might be the most improved team in all of baseball based on this offseason and last year's player development. A great deal can change between now and the start of the season, let alone as the season progresses.
Has this White Sox offseason been successful?
Absolutely. They targeted Yasmani Grandal as their main priority and worked out a deal with the multitalented catcher before Thanksgiving. They targeted right-handed hurler Zack Wheeler and didn't get him, but pivoted to add veteran southpaws Dallas Keuchel and Gio Gonzalez. Edwin Encarnación is a true power hitter, with plenty of designated-hitter experience, and will fit nicely in the middle of the White Sox lineup. Chicago isn't done, but as mentioned above, the promotions of Luis Robert and Nick Madrigal and the return of Michael Kopech improve the 2020 squad without going outside the organization.
Where does the White Sox regular season begin?
The season opener for the White Sox also serves as the home opener, with the South Siders playing host to the Royals in a 1:10 p.m. CT contest on March 26. All three home games in that opening series against the Royals (Thursday, Saturday, Sunday) are scheduled for 1:10 p.m. CT.
Who will be the team's Opening Day starter?
Official news probably won't come until the week of the opener or a little before. But Giolito not only is the safe answer, but the right answer.
What's the first White Sox road trip?
It begins on March 30 at Cleveland. After three games against the Indians, they travel to Boston for three more. Then the White Sox play 13 of their next 16 games at home, with a three-game series at Kansas City mixed in from April 13-15.
Will the White Sox contend in '20?
Let's be realistic: The White Sox won 72 games in '19, which represented a 10-win increase from the season before. It could be a little bit of a stretch to see the team jump another 20 wins, which is what it would need, at the very least, to contend in the American League Central. But it has happened recently -- check out the Cubs in '15 (plus-24) and the Twins last season (plus-23) as just a few examples. The primary goal for the White Sox should be to play meaningful September games, with a full championship target of '21.
What player is the most intriguing?
Aside from a few Spring Training at-bats, including a game-winning homer against Texas in Surprise last March, I haven't had the chance to consistently watch Robert in action. He's a physical specimen, and his Minor League numbers across the board in 2019 were nothing short of ridiculous. There will be a learning curve for him at the big league level, but the center fielder, ranked by MLB Pipeline as the game's No. 3 prospect, might be as big of an addition as any free agent or trade acquisition.