White Sox confident in team now and future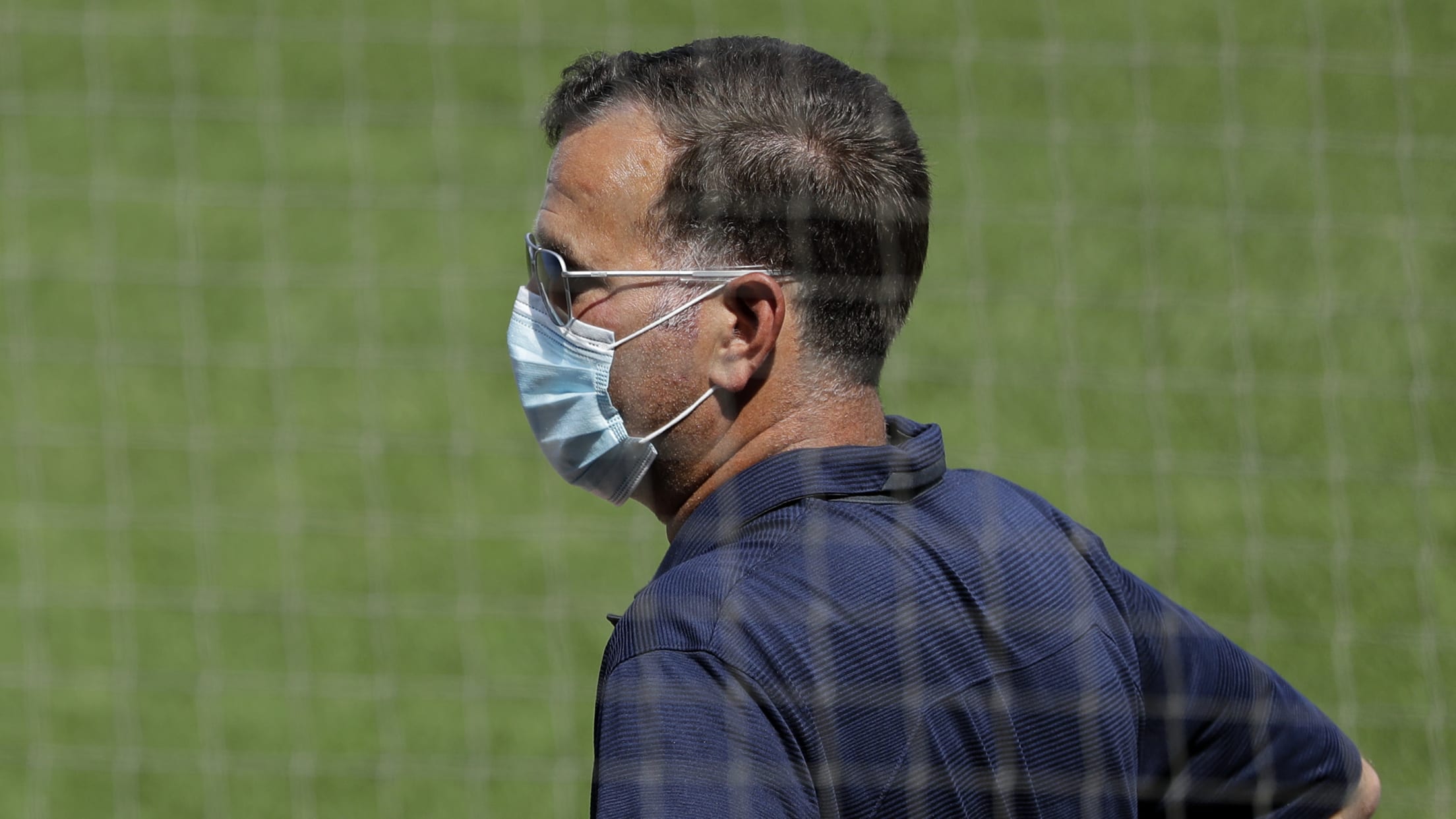 Rick Hahn engaged in plenty of conversations with other Major League teams leading up to Monday's 3 p.m. CT Trade Deadline. Some of those talks were more aggressive than others for the White Sox general manager. In the end, Hahn and the White Sox did not make a move after
Rick Hahn engaged in plenty of conversations with other Major League teams leading up to Monday's 3 p.m. CT Trade Deadline. Some of those talks were more aggressive than others for the White Sox general manager.
In the end, Hahn and the White Sox did not make a move after adding outfielder Jarrod Dyson from Pittsburgh on Friday. The lack of activity followed a mantra preached by Hahn from the start of this season: The White Sox want to win a 2020 World Series championship, but they will do so without mortgaging what should be an equally bright future.
"It came down to not wanting to do anything that was going to compromise what we are excited about for the better part of the next decade around here," said Hahn during a Monday Zoom session. "We feel very good about what this team has accomplished over the early part of this season or the first part of this season.
"We feel confident in what this team is capable of doing over the next several months. But just as importantly we are excited about where this team is headed for the next several years. In the end, we didn't want to do anything that was going to compromise what this bright future looks like to all of us around the club."
Not compromising loosely translates into the White Sox focusing upon players with contractual control at the very least beyond 2020 for trade targets, although Hahn admitted they did due diligence on a few rentals as the Deadline approached. Ultimately, the asking price was too steep.
It also meant the White Sox were not giving up key young players such as right-handed pitchers Michael Kopech and Dane Dunning, first baseman Andrew Vaughn or even second baseman Nick Madrigal, to name a few core members. Kopech was listed as part of a trade rumor for Cleveland's Mike Clevinger, who eventually was traded to the Padres on Monday.
Hahn stuck to his normal procedure of not commenting on rumors. But he did offer up praise for Kopech, who elected not to play this season but still sits as the No. 3 White Sox prospect, per MLB Pipeline.
"As I told you when we discussed Michael originally opting out, we still view him as a premium piece on a very good team for a long time," Hahn said. "So, in order to be motivated to move someone like that, we'd have to feel we are having something similar walk in the door. We still think very highly of Michael."
Reinforcements will come from within, with Dunning already staking his claim to a rotation spot after throwing five no-hit innings against the Royals on Sunday. Carlos Rodón, who has been on the 10-day injured list with left shoulder soreness, could return soon after throwing a three-inning, 60-pitch bullpen Sunday at the team's satellite facility in Schaumburg, Ill. Hahn also mentioned other hurlers from Schaumburg helping the big league squad, which could include left-hander Garrett Crochet, the organization's top pick in the 2020 Draft. It also might mean a promotion for Vaughn, the organization's No. 2 prospect, on the offensive side.
Prior to Sunday's victory punctuated by Luis Robert's three-run, walk-off home run, the White Sox front office held a meeting with seven sort of veteran type players according to Hahn and manager Rick Renteria. Hahn and Renteria were part of the meeting, along with White Sox chairman Jerry Reinsdorf and executive vice president Ken Williams, focusing on where the White Sox are as an organization and the clubhouse culture and chemistry.
Potential additions were discussed. But it was more about what the organization is trying to do and the type of players who would fit in that environment. It was a positive, open dialogue among the leaders of this first-place team.
"We all came out of there very impressed with the environment that's there on a daily basis and the commitment of those veterans to maintaining that environment and their level of confidence in terms of not only what this team's capable of doing over the next couple months but over the next several years," Hahn said. "That matters to us.
"That matters in any acquisition. It matters whether it's today, offseason, the last several years in terms of the players we've targeted being able to fit into that environment and being able to continue to move this team forward as a championship culture."