5 questions for White Sox to answer at camp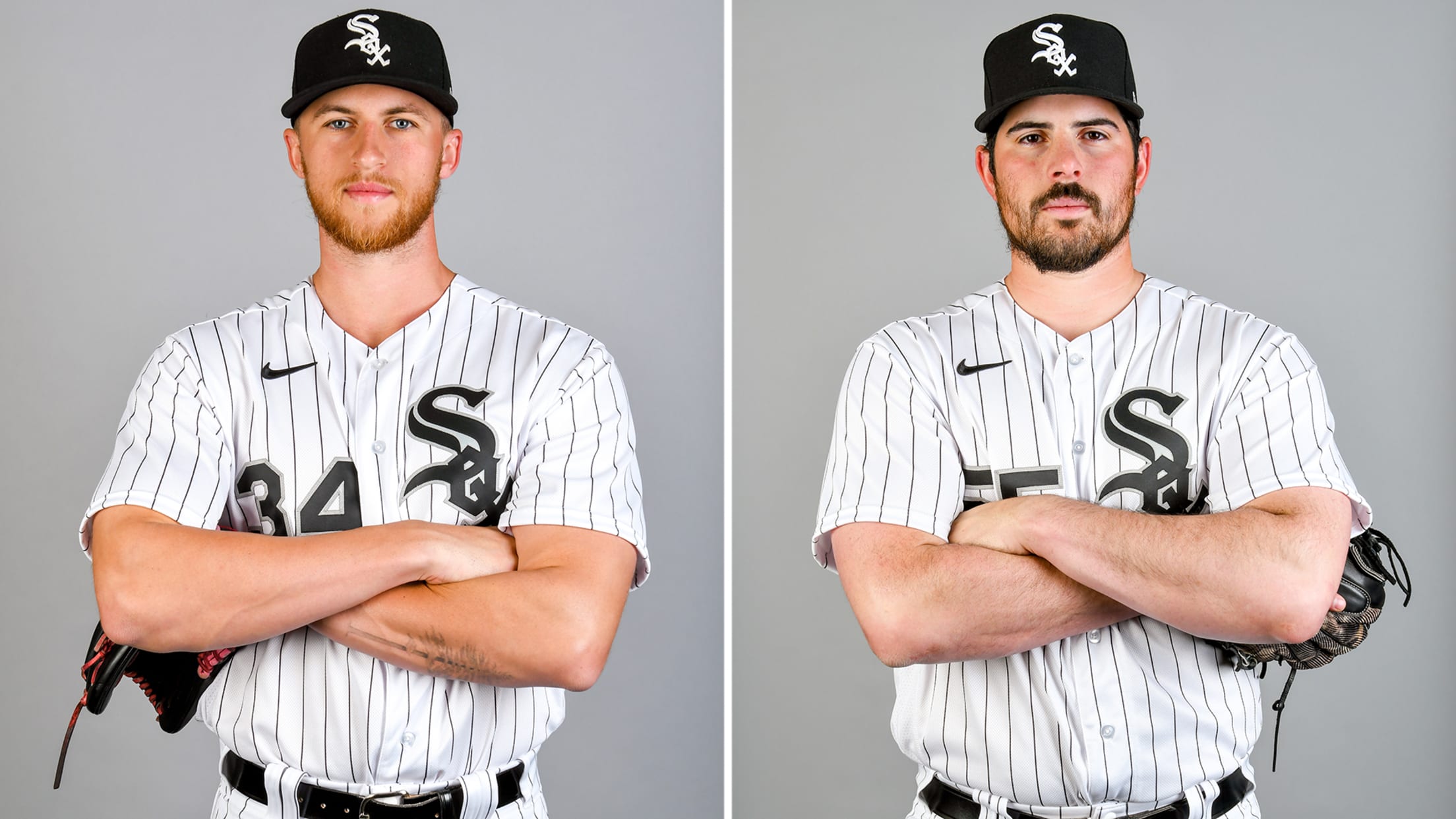 CHICAGO -- If September 2019 was an important month for the White Sox rebuild, despite the team finishing 12-14 overall in that stretch, then July 2020 should be even more significant in that particular context. Eloy Jiménez hit nine home runs with 25 RBIs and a 1.093 OPS last September,
CHICAGO -- If September 2019 was an important month for the White Sox rebuild, despite the team finishing 12-14 overall in that stretch, then July 2020 should be even more significant in that particular context.
Eloy Jiménez hit nine home runs with 25 RBIs and a 1.093 OPS last September, while Yoán Moncada batted .412 with a 1.102 OPS and Tim Anderson finished off his American League batting title by hitting .374. Now, as summer camp approaches Friday as a reboot of Spring Training 2020 postponed by the coronavirus pandemic, one of the major questions centers around these young players -- can they build off of how they finished '19, with pressure increasing due to expectations rising as a team and the season being just 60 games?
• Details on White Sox upcoming season
"We obviously are a young club," White Sox general manager Rick Hahn said. "We have a club with a number of players with high ceilings, and that means we probably have a fair amount of variance in terms of what we are capable of doing over the course of the season.
"On the plus end, guys come out of the gate quickly and who reach their potential early, we could do extremely well in a 60-game sprint. If things sort of balance out across the talent level and some guys reach that ceiling and some guys don't make it there, we feel like we are fairly well-balanced in terms of our ability to compete over a two-month stretch."
• FAQ: All you need to know about 2020 season
Here are five other White Sox questions before the players assemble Friday at Guaranteed Rate Field.
1. Does the contention window officially open?
The White Sox appeared on paper to be the third-best team in the AL Central, behind the Twins and Indians, entering the originally scheduled 2020 season. Their pitching depth was a question, and while they felt very good about what was accomplished during Spring Training, there still figured to be somewhat of an adjustment for all these new players working together.
But in this reimagined sprint of a 2020 campaign, the White Sox have a chance to jump up from three years of developing and three years of losing into a playoff contender. All Midwest teams will benefit from the elimination of those 39-degree April games, with the 29-degree windchill, but Chicago can also add on right-handed pitcher Michael Kopech and lefty Carlos Rodón, whose respective recoveries from Tommy John surgery leave them without restrictions. The lineup was already considered very strong from 1 through 9.
With 10 games apiece against the Royals, Tigers, Indians and Twins, the White Sox will have a chance to claim a true division title. But while this season is abbreviated, Chicago's rebuild goal has not been altered. Its mission statement when it all began was to contend for multiple championships, not jump up for a one-year push.
2. How creative will the White Sox be with the starting rotation?
Kopech and Rodón give the White Sox seven starters on their projected 30-man roster for a July 23 or 24 season debut, with this healthy duo joining Lucas Giolito, Dallas Keuchel, Dylan Cease, Reynaldo López and Gio González. This group gives Chicago a chance to boldly go where it has rarely gone before, pitching-wise, since Kopech and Rodón would not have been available in March.
It could mean the use of an opener. It could mean combining starters on a given day or three.
Players have continued working during this four months of downtime, but it's still going to be a sizeable increase from Cactus League action in March to throwing in the backyard to work in summer camp to starts in actual games. The White Sox have a chance to ease that re-entry.
3. Who emerges in the young arm race?
The White Sox have avoided overpaying in this area by stockpiling elite arms. Giolito and López already have made their presence felt at the big league level, with Giolito becoming an AL Cy Young Award candidate in 2019, and Cease gained important experience last season.
Kopech truly has the ability to dominate. That fact was on display during his one Cactus League inning, where he hit 100 mph with six pitches, but he also feels the recovery from Tommy John surgery in September 2018 has turned him into a more complete pitcher.
Rodón possesses electric stuff, with the ability to hit 99 or 100 mph late into each start. He can also strike out 11 in four innings, as he did against the 2017 Cubs. The White Sox have just one more year of contractual control over Rodón after '20, and Rodón has expressed a strong desire to remain a starter even if he sees relief work this season. So it's the beginning of an important stretch for him.
Don't forget Dane Dunning and Jimmy Lambert, both returning from Tommy John surgery and part of the White Sox 44-man player pool. A healthy Ian Hamilton and Codi Heuer, who stood out in March, represent two young arms to keep an eye on in the bullpen.
4. Can Luis Robert lead the next young crew of position players?
We've been anxious to see Robert, the No. 1 White Sox prospect and No. 3 overall per MLB Pipeline, at the Major League level since he originally signed on May 27, 2017. His sheer Minor League dominance during the '19 campaign only strengthened that desire, as did his impressive work in Glendale, Ariz. Second baseman Nick Madrigal most likely won't break camp with the team, but he almost certainly will join them early on in this campaign. First baseman Andrew Vaughn looked like a Major League player with the bat during this past Spring Training, and he's part of the 44-man roster announced Monday. He won't be with the team in '20, but he isn't far away.
5. How big of a difference will the veterans make?
Hahn always knew developing a vast core of young players was essential in the rebuild, but he also knew how the team would have to go outside the organization to finalize the process. The White Sox accomplished that goal this past offseason with the addition of catcher Yasmani Grandal, designated hitter Edwin Encarnación, Keuchel, right-handed reliever Steve Cishek, González and right fielder Nomar Mazara.
It's no coincidence these additions have past playoff experience, a plan employed to great success by the Twins in 2019 in helping the younger players adjust to and handle winning. Don't overlook José Abreu, a consistent middle-of-the-order presence who returned before the free-agency process really took off and serves as a clubhouse and on-field leader for these younger players.