Notes: Moncada held out of Sox Summer Camp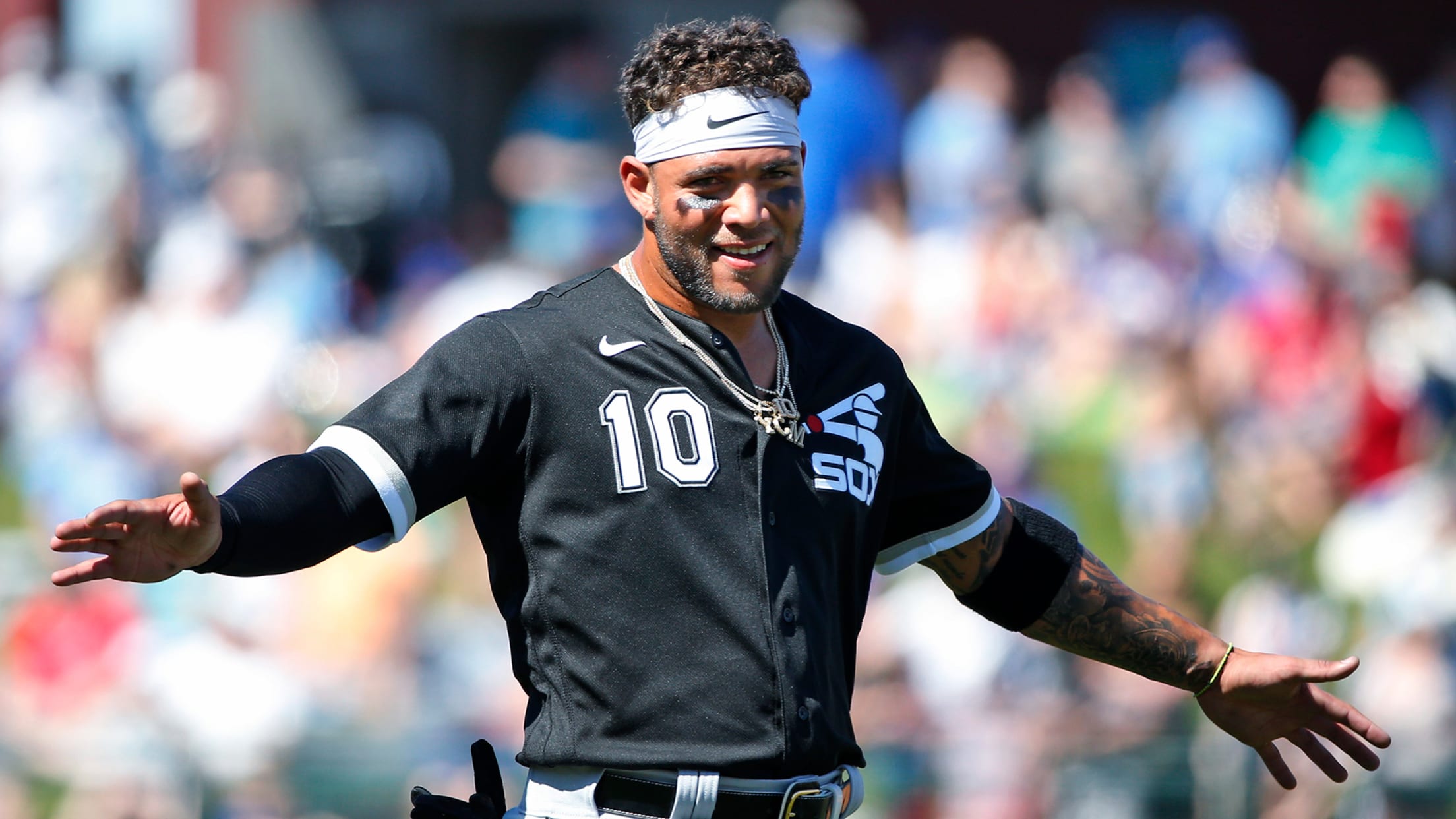 CHICAGO -- Yoán Moncada was not with the White Sox during either session of Monday's Summer Camp workout at Guaranteed Rate Field. The White Sox third baseman is being held out right now by Rick Renteria, according to the White Sox manager. But no reason was given for Moncada being
CHICAGO -- Yoán Moncada was not with the White Sox during either session of Monday's Summer Camp workout at Guaranteed Rate Field.
The White Sox third baseman is being held out right now by Rick Renteria, according to the White Sox manager. But no reason was given for Moncada being absent.
"I cannot comment on that," said Renteria during Monday's Zoom call when pushed for a reason concerning Moncada's absence.
Two White Sox players tested positive for COVID-19 as part of Major League Baseball's return to play health protocols where players, staff and front office members receive testing. That was announced Sunday by the team with both players who tested positive being asymptomatic, isolated in Chicago and monitored by White Sox medical staff.
• Abreu clear on Sox 2020 mantra: 'It's on us'
These individuals will receive follow-up testing in the coming days, and they will return to activities once they have recorded consecutive negative tests and passed appropriate COVID-19 protocols. Both positive tests were identified during the intake process, and those players were never inside the facility for any activity.
Both players involved requested privacy at this time related to their health situations. The White Sox cannot comment on the health status of individual players regarding COVID-19.
Moncada, 25, was one of the top American League players during the 2019 season. He slashed .315/.367/.548 with 25 home runs, 34 doubles, 83 runs scored and 79 RBIs. He also was just on a Zoom media call last Wednesday.
Cease takes the mound
Dylan Cease and Jimmy Lambert were two of the hurlers who threw live batting practices Monday at Guaranteed Rate. Cease yielded a long drive to center when facing Luis Robert, but also threw a pitch past Eloy Jiménez in another matchup.
"It was good to definitely be back on the mound. Felt more like real baseball," said Cease during a Monday Zoom call. "Basically, the whole quarantine was just bullpens.
"The hitters, they squared me up pretty good that first inning, but I was able to execute a little bit better in innings two and three. But yeah they did pretty good."
• Deaf to hype, Robert keeps nose to grindstone
Cease finished 4-7 with a 5.79 ERA over 14 starts as a rookie during the 2019 season, striking out 81 over 73 innings. He felt really good during Spring Training and plans to stay the course during Summer Camp as he builds up toward Opening Day in the middle of the White Sox starting rotation.
"For sure by the start of the season I'll be built up to five or six (innings)," Cease said. "Right now, the stuff feels good, command's pretty good. It's just building up the arm strength and getting the body used to a little more intensity off the mound."
Third to first
Gio González did not pitch in a Cactus League contest as he worked his way back from a shoulder issue prior to the start of Spring Training in February. But he is scheduled to throw two innings on Tuesday.
The first White Sox intrasquad game remains targeted for Thursday.
He said it
"He looked really, really good. Life to his fastball, was riding, hitting his spots. Looked free and easy as I've ever seen him. I know he's extremely happy about where he's at. We're extremely happy about where he's at." --Renteria on Carlos Rodón's 45-pitch effort Sunday.